Heliotrope Architects: The clients are a couple with two children. They grew up locally; grandparents lived just down the street from the project site and growing up summers were spent on the beach.
The parcel is typical city size but an odd shape – like the state of Oklahoma – with the panhandle extending out to the beach (providing beach access). The house (3,442 sf conditioned space + 536 sf garage) faces west to Puget Sound and the Olympic Mountain range and fronts a fairly busy thoroughfare to the east. It is in close proximity to the Vashon Island ferry terminal, with ferries coming and going every 30 minutes.
The program is straightforward, with the owner's suite and kids' bedrooms on the top floor, primary living spaces and garage on main level and a media room, yoga studio, indoor/outdoor bath, beach bar and wine room in the lower level. The entry sits between the garage and living spaces and is paired with an open stair, providing a dynamic entry experience along with a very efficient layout.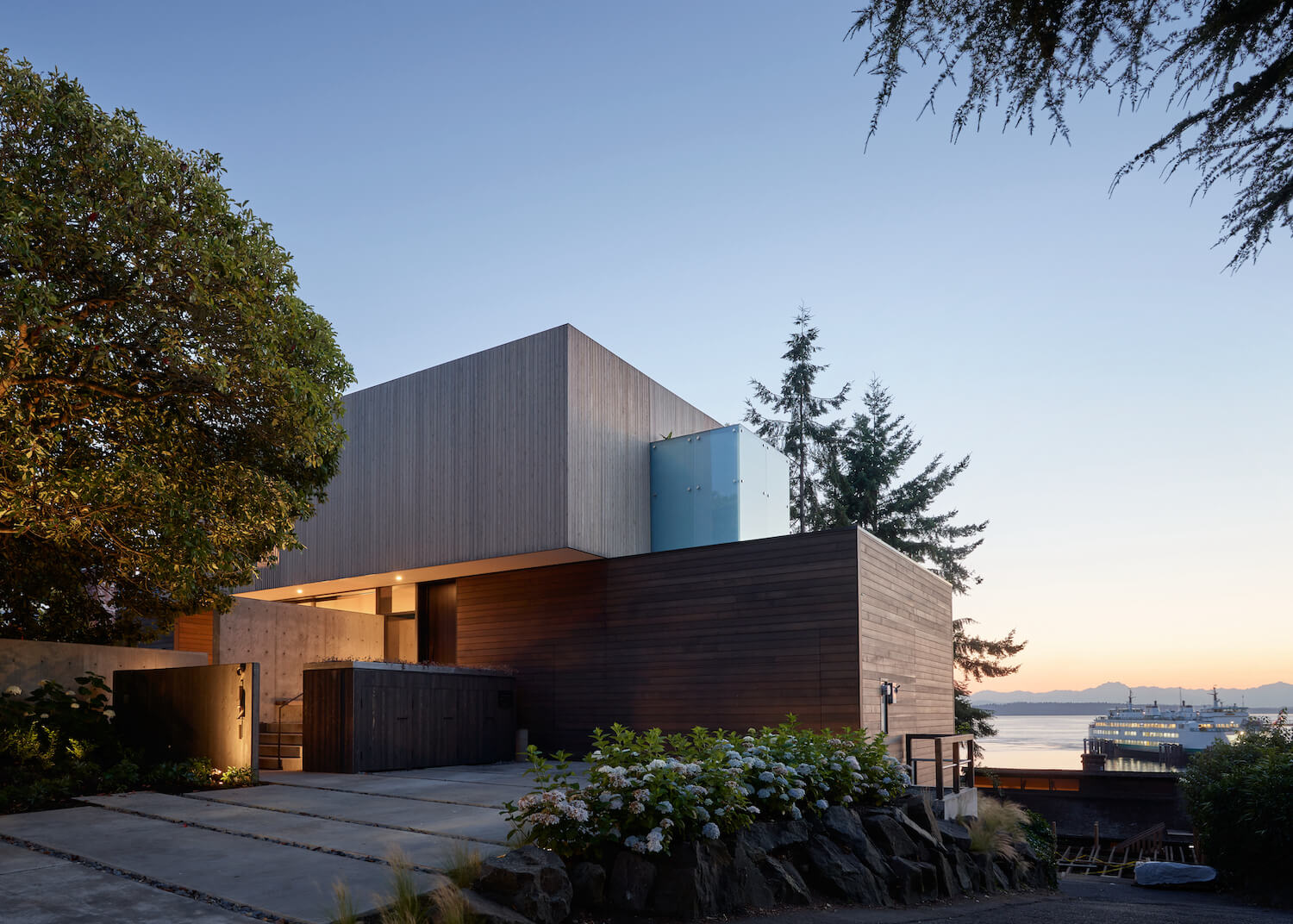 A contemporary esthetic, water and mountain views, outdoor living, and a strong beach connection were critical elements for the owners. All primary rooms feature the view, and the design takes advantage of site slopes to provide a seamless indoor/outdoor flow on both the main and lower levels. Wine bar, paddle boards, spa, shower, and sauna are all easily accessible from the beach side. On the main level, outdoor dining and cooking are adjacent to living spaces, with the BBQ hidden behind a steel door that becomes an awning when open - allowing use year-round. A concrete site-wall separates public from private, while water features and lush landscaping create an oasis from the busy world outside. Pocketing sliding doors provide a seamless connection to the outside and visually enlarge the living space. The finish palette is intended to be functional, casual, and luminous.
The structure is clad in cedar, stained in two contrasting colors, and windows are aluminum clad Sapele wood. The floors are white oak and casework is painted and rift-sawn oak. Exterior materials extend through the interior, blurring the distinction between inside and outside.
Loose furnishings and art (acquisitions ongoing) were selected by the owner. Dining table custom fabricated by general contractor.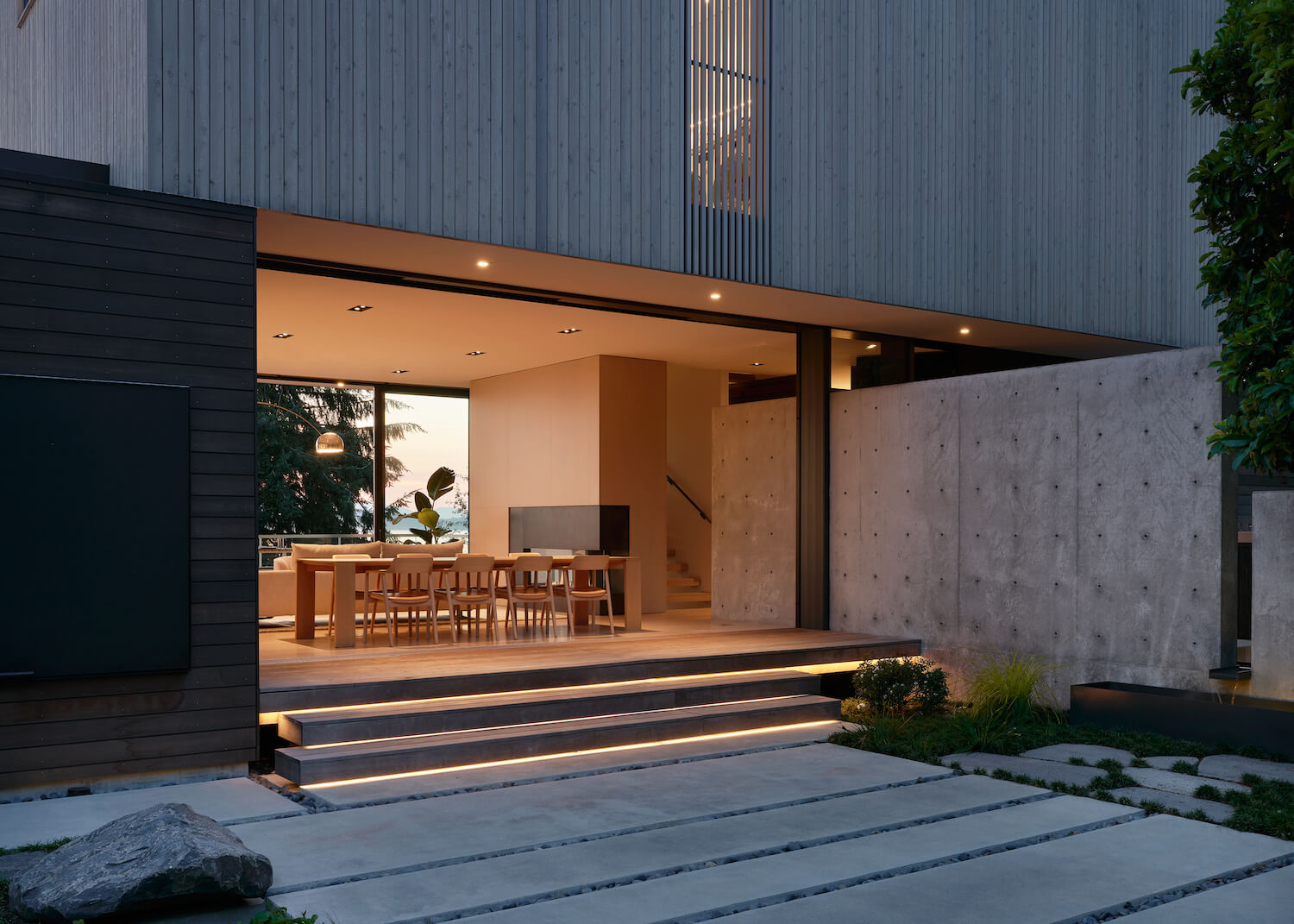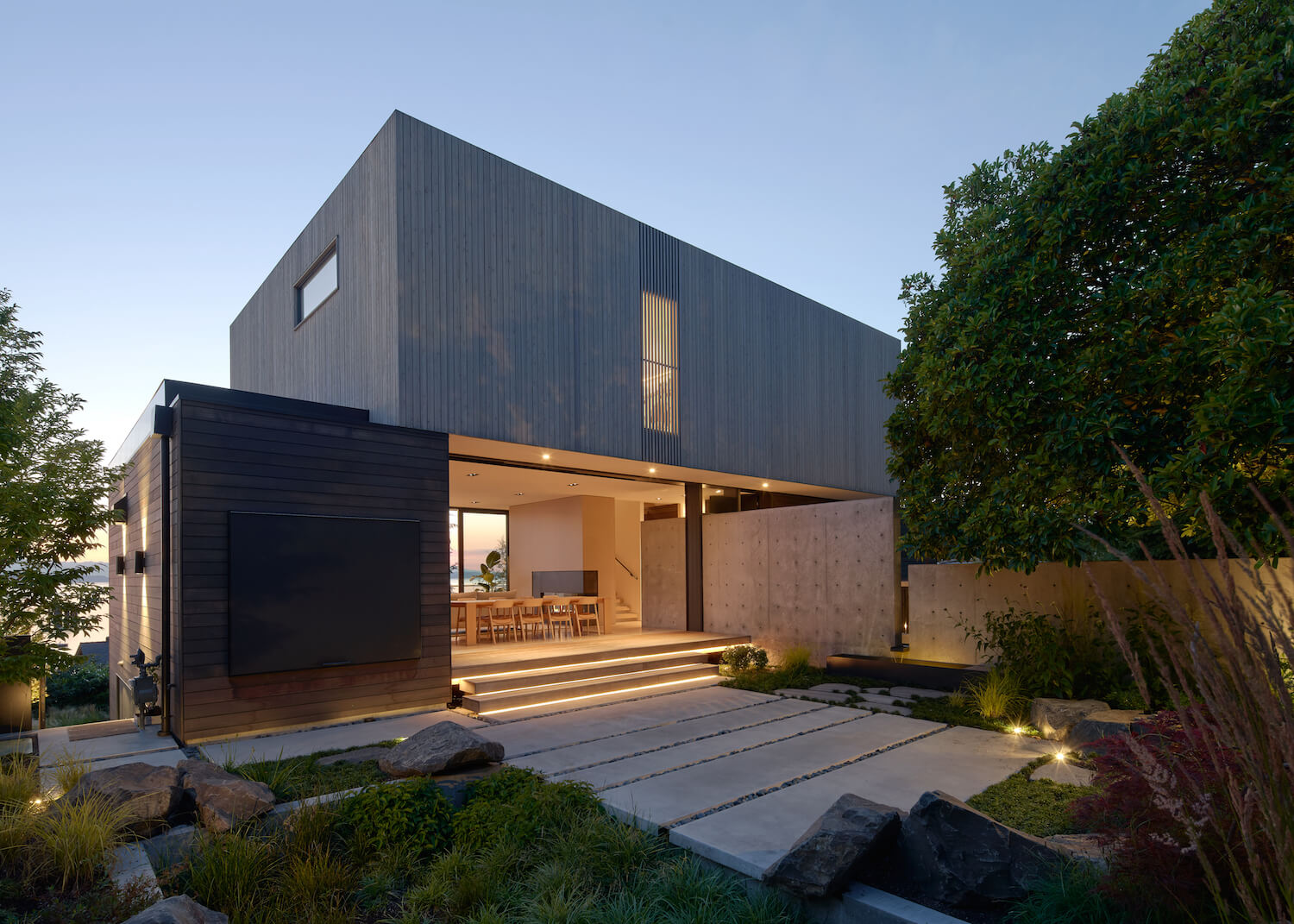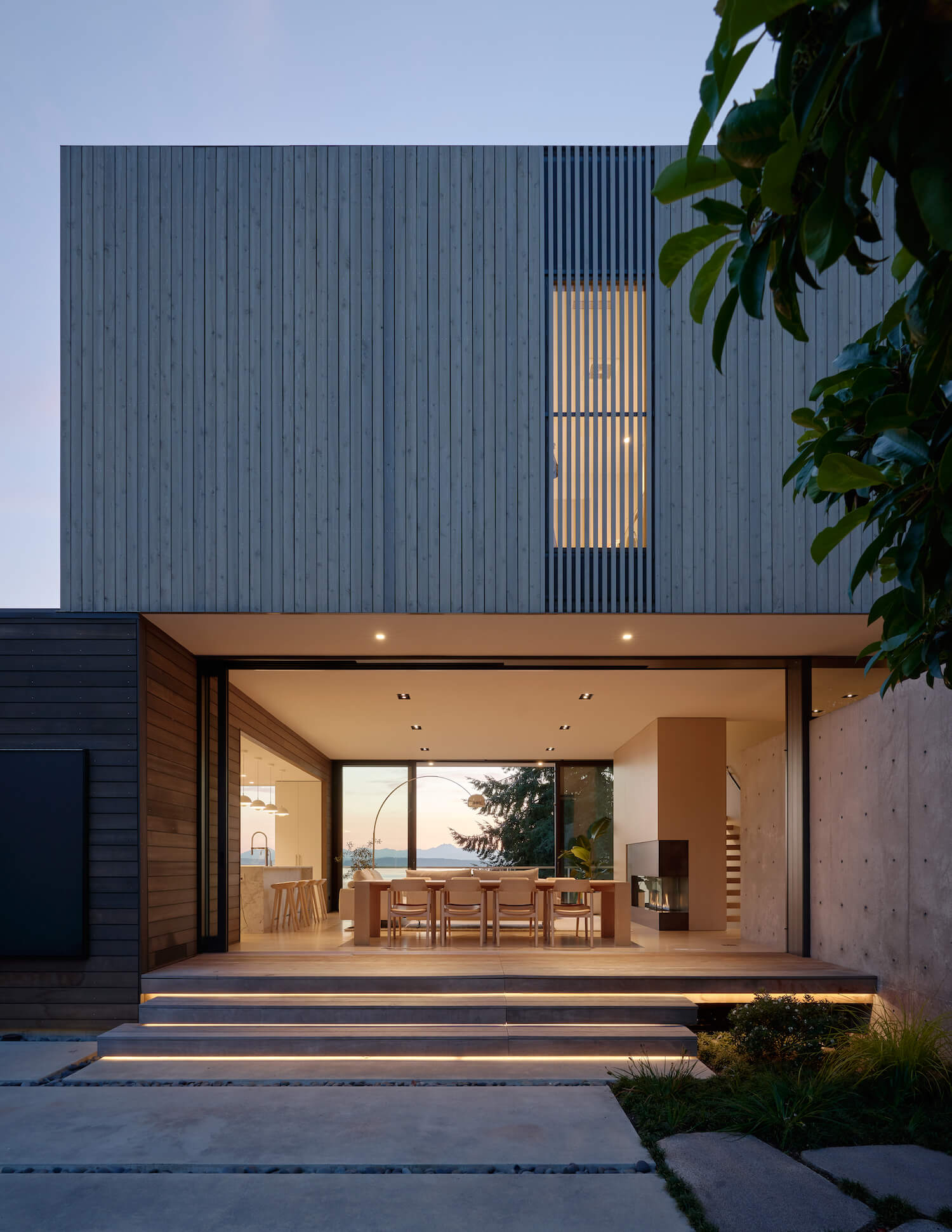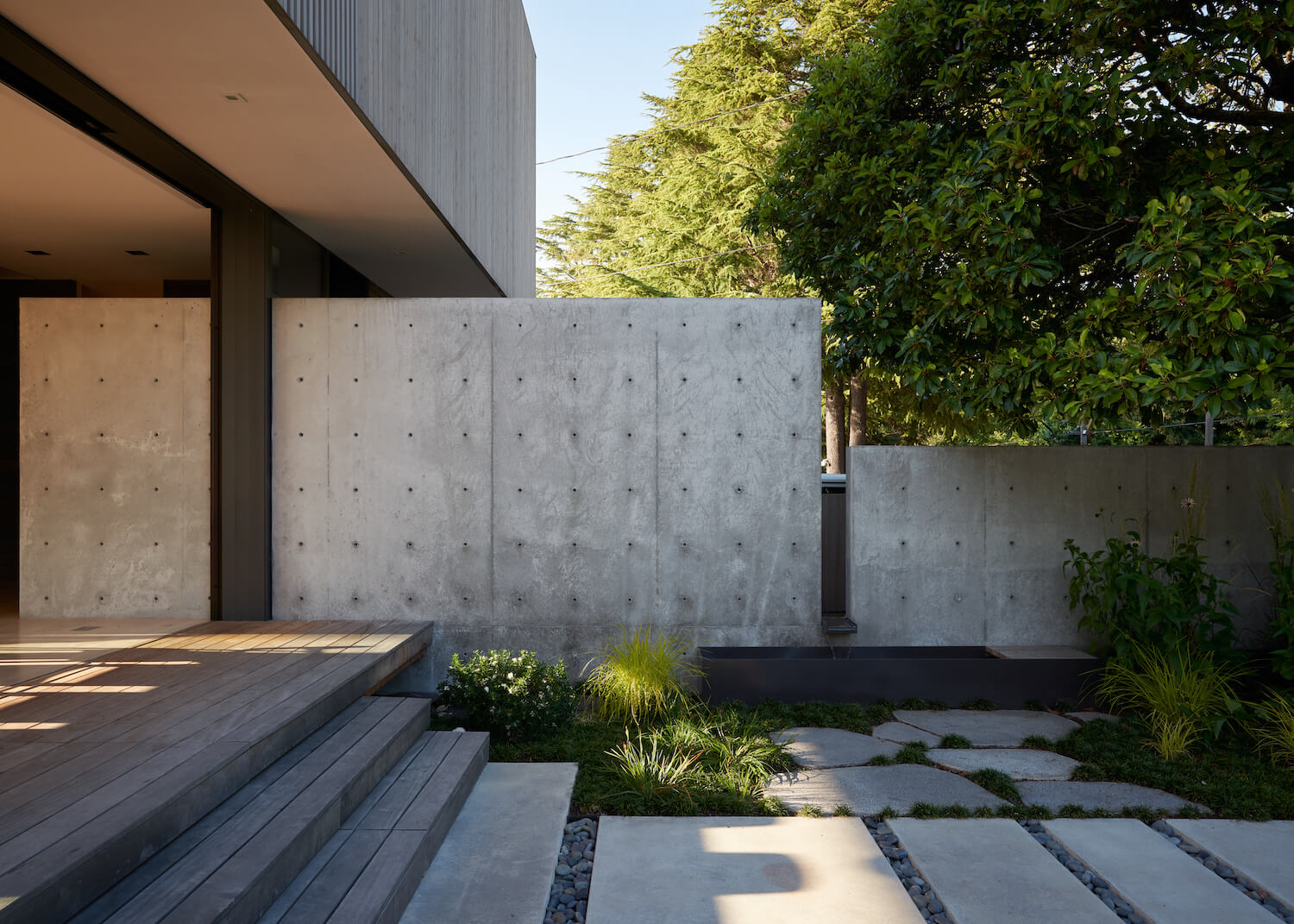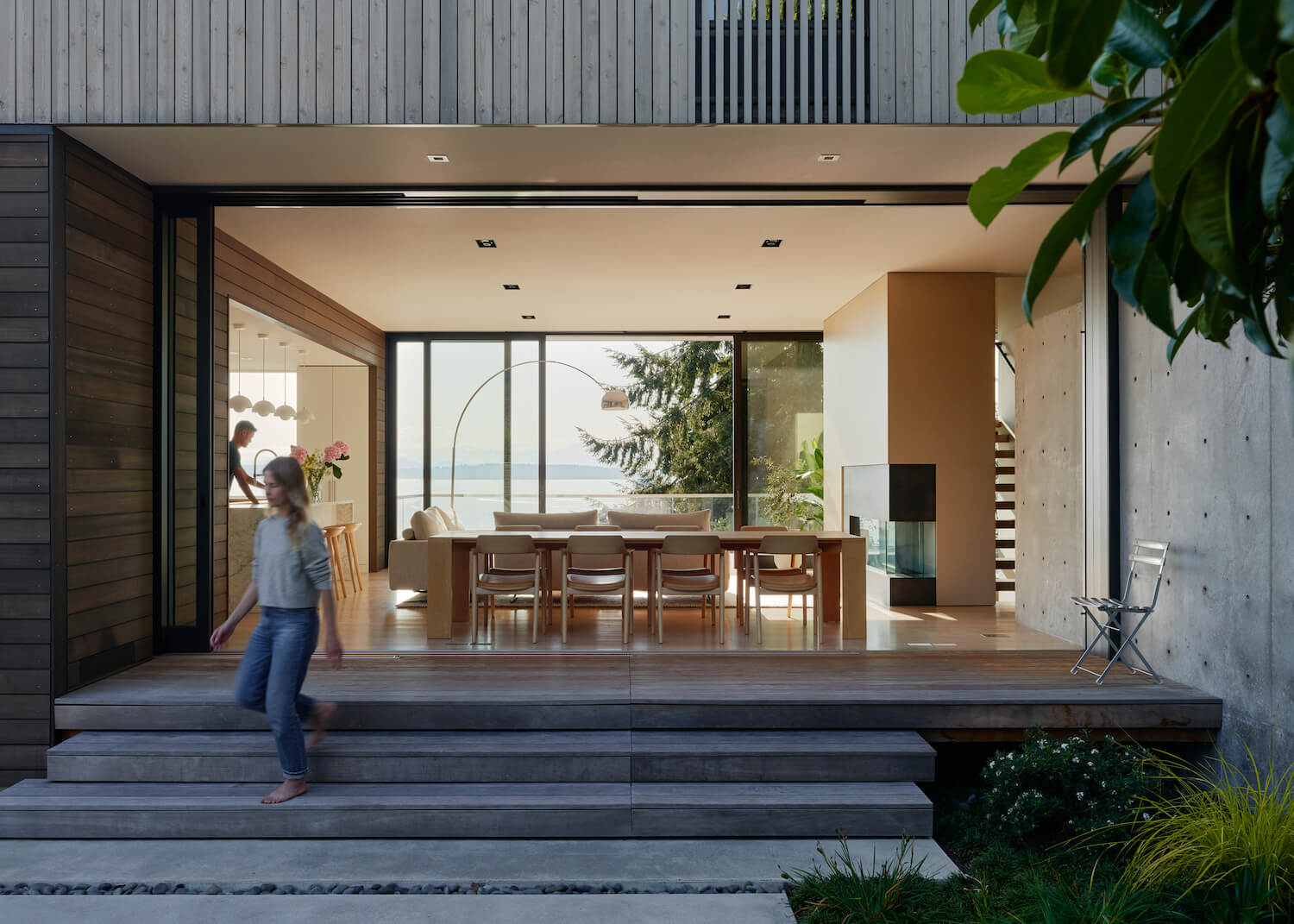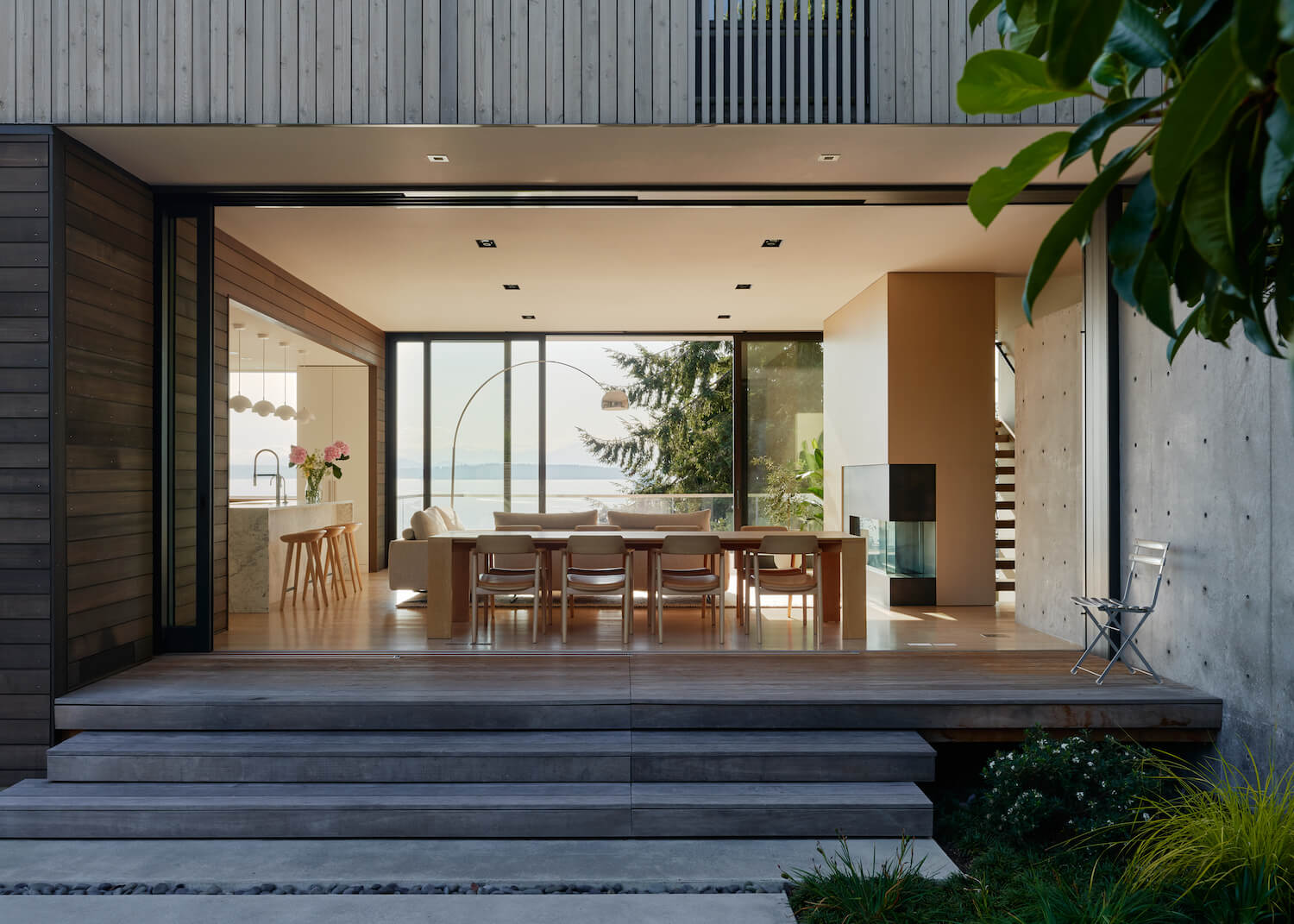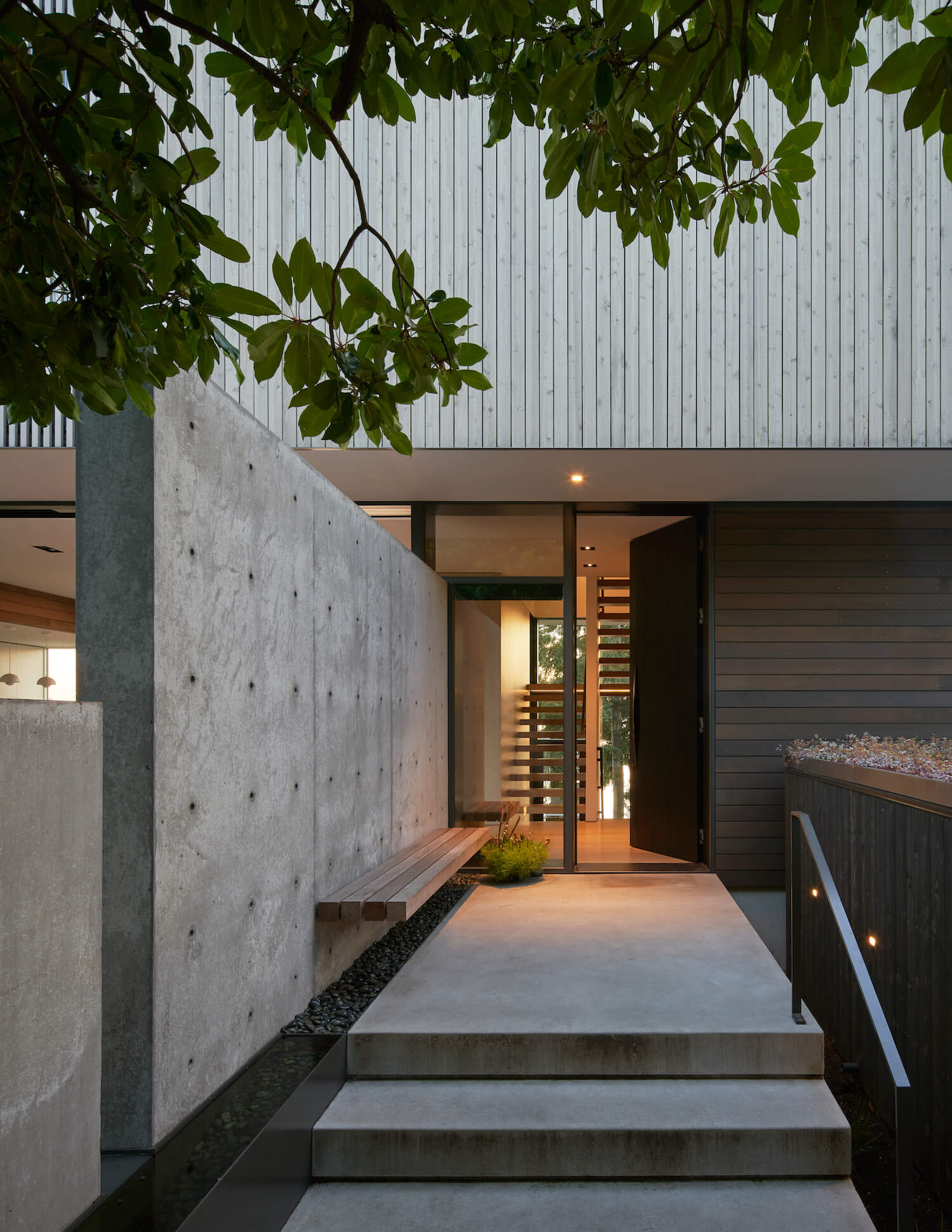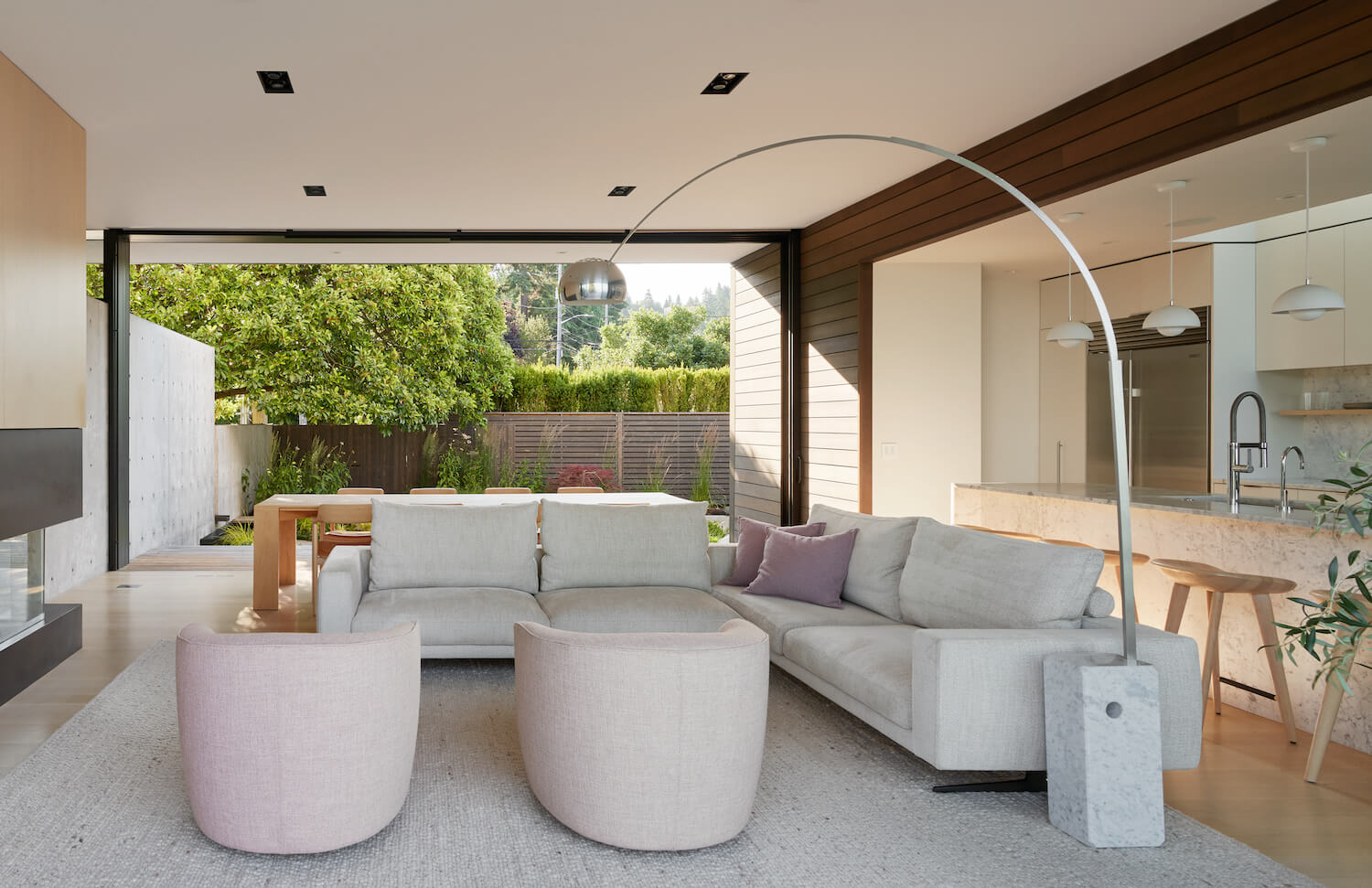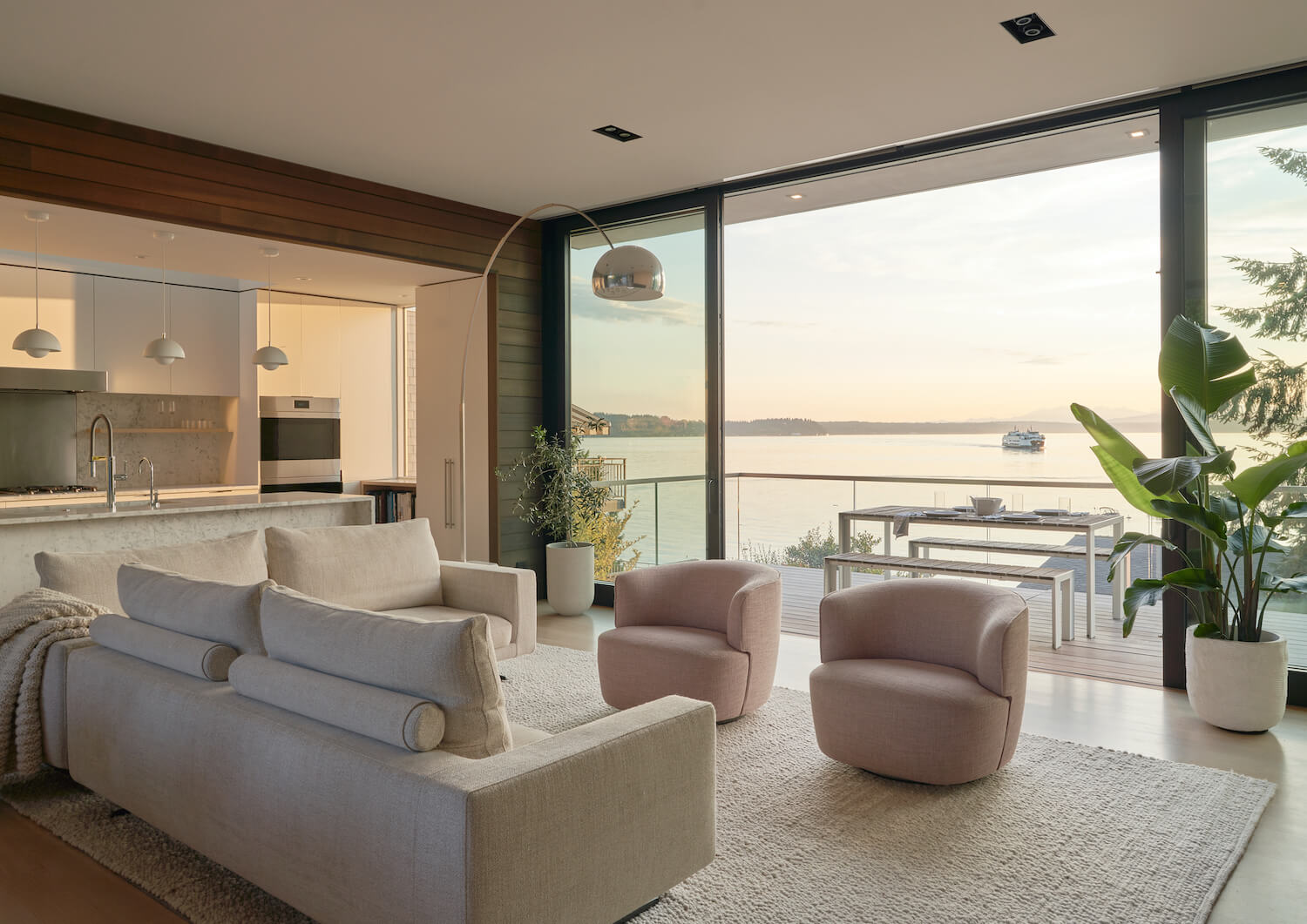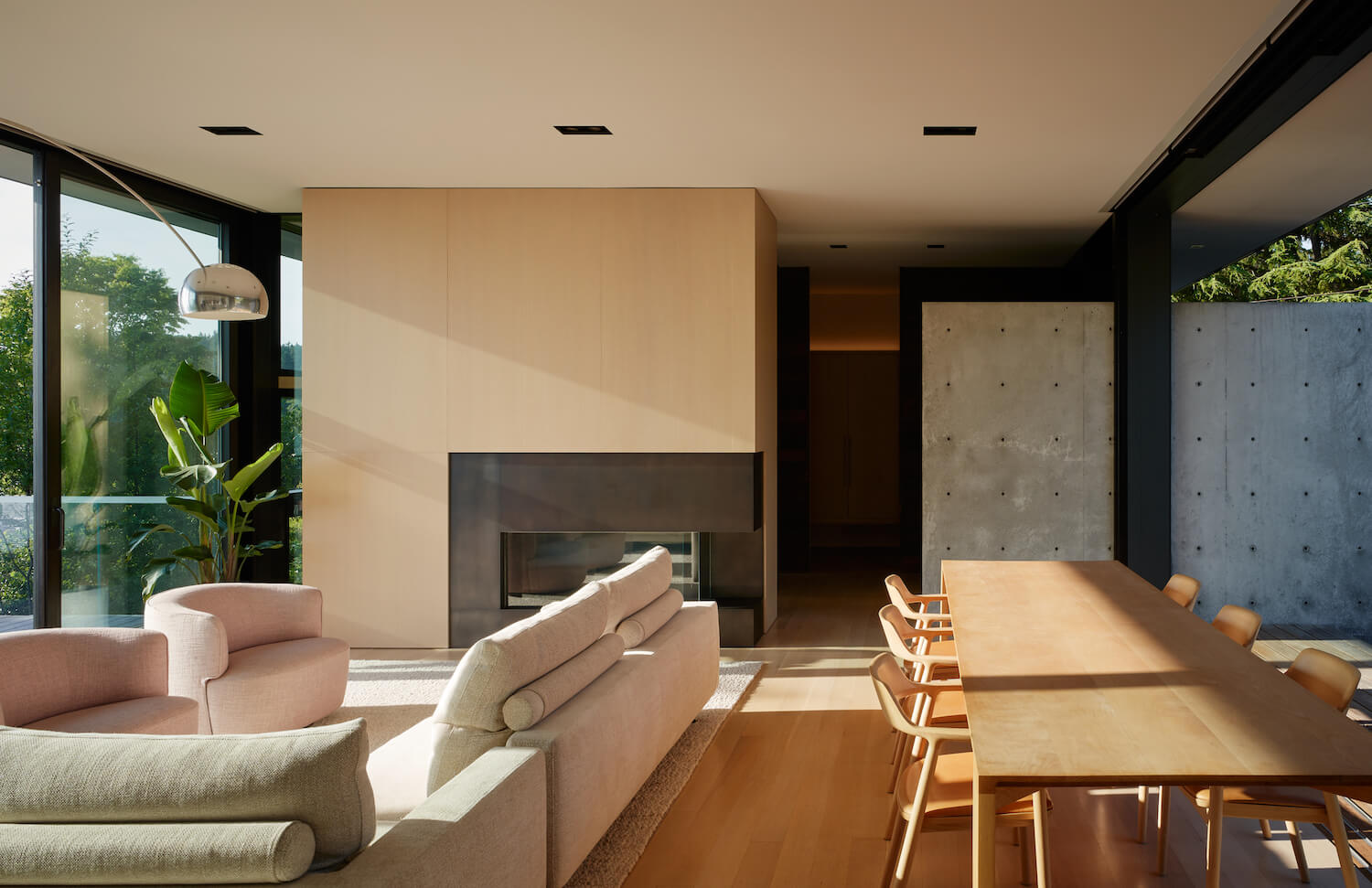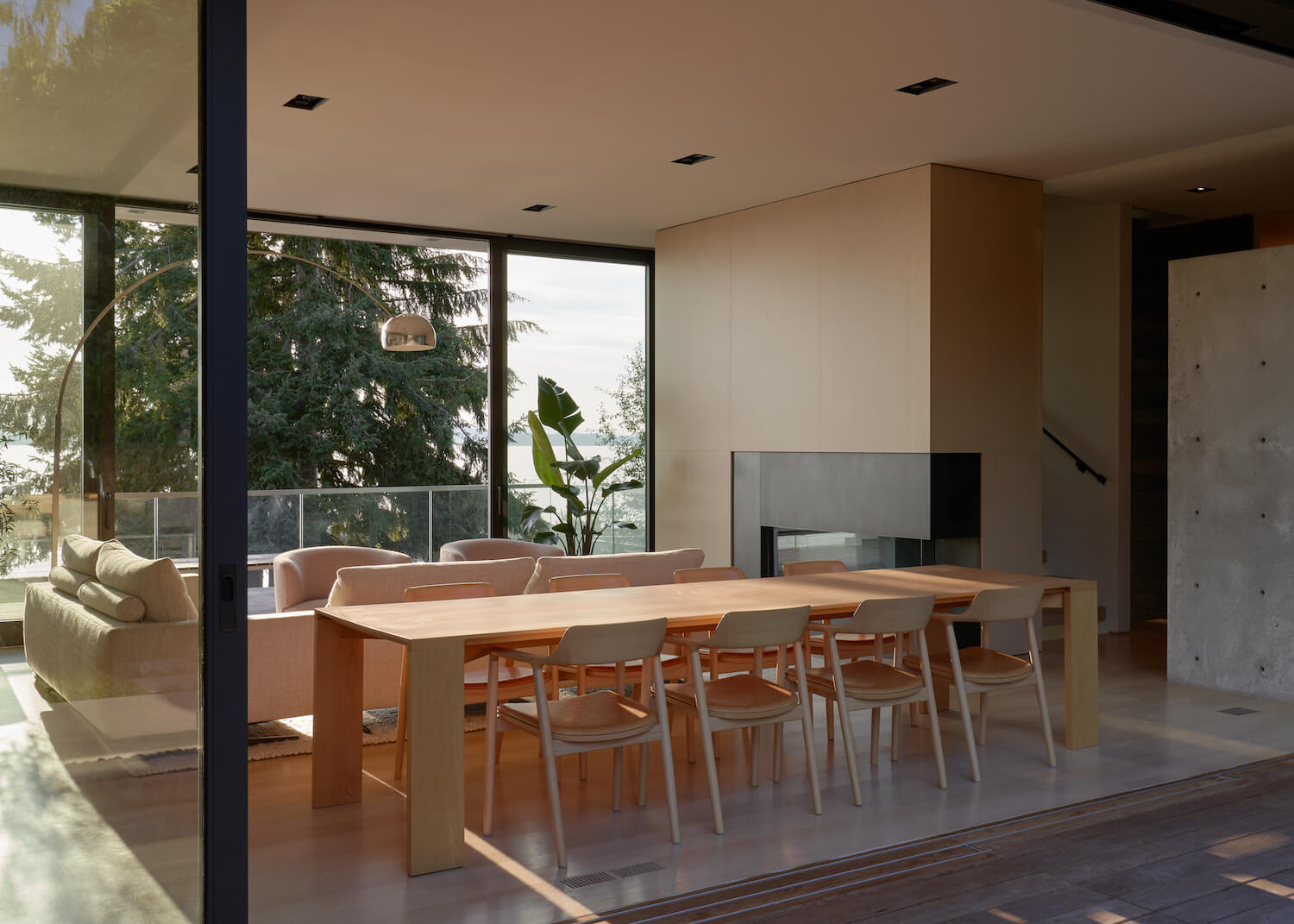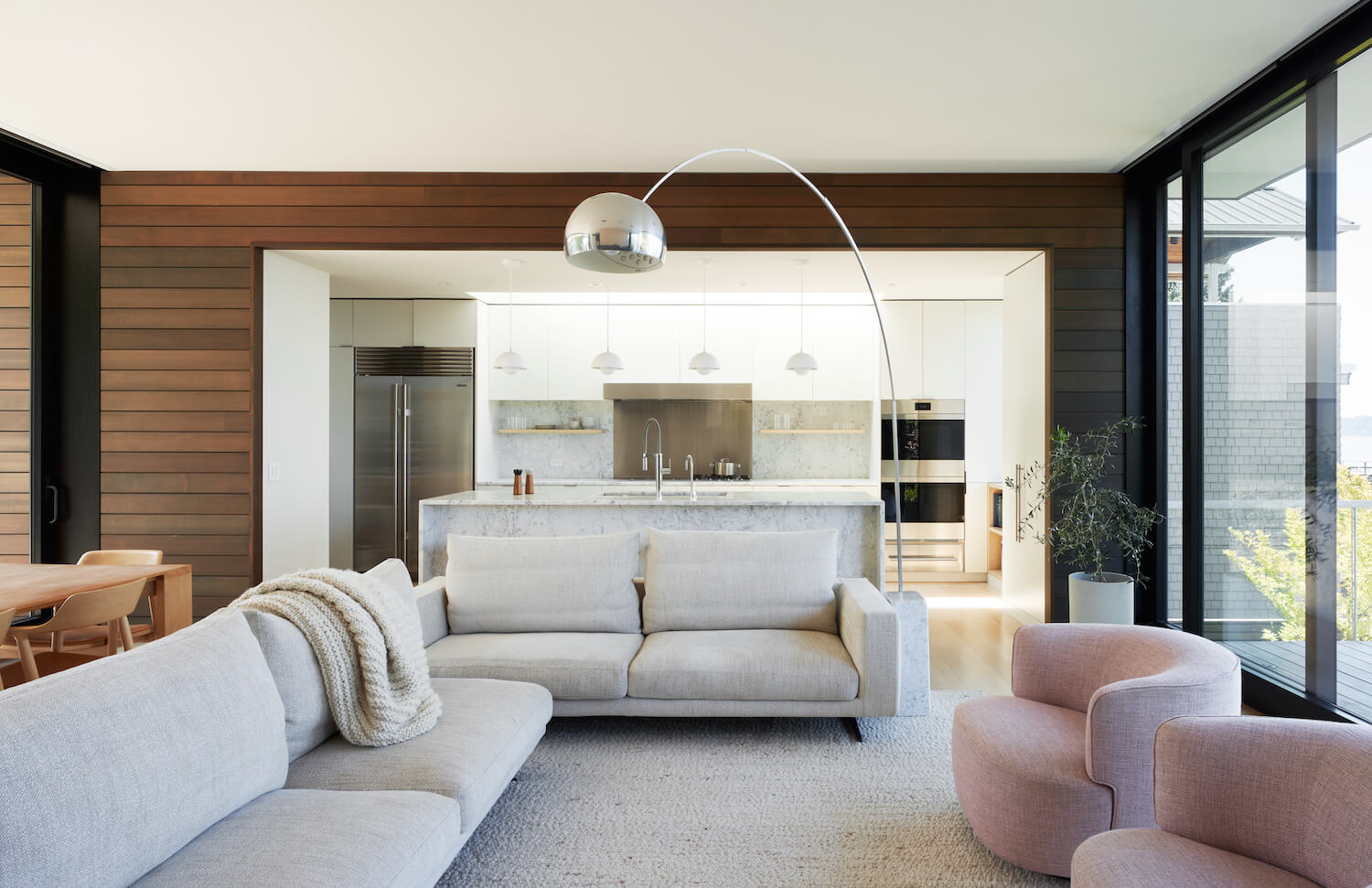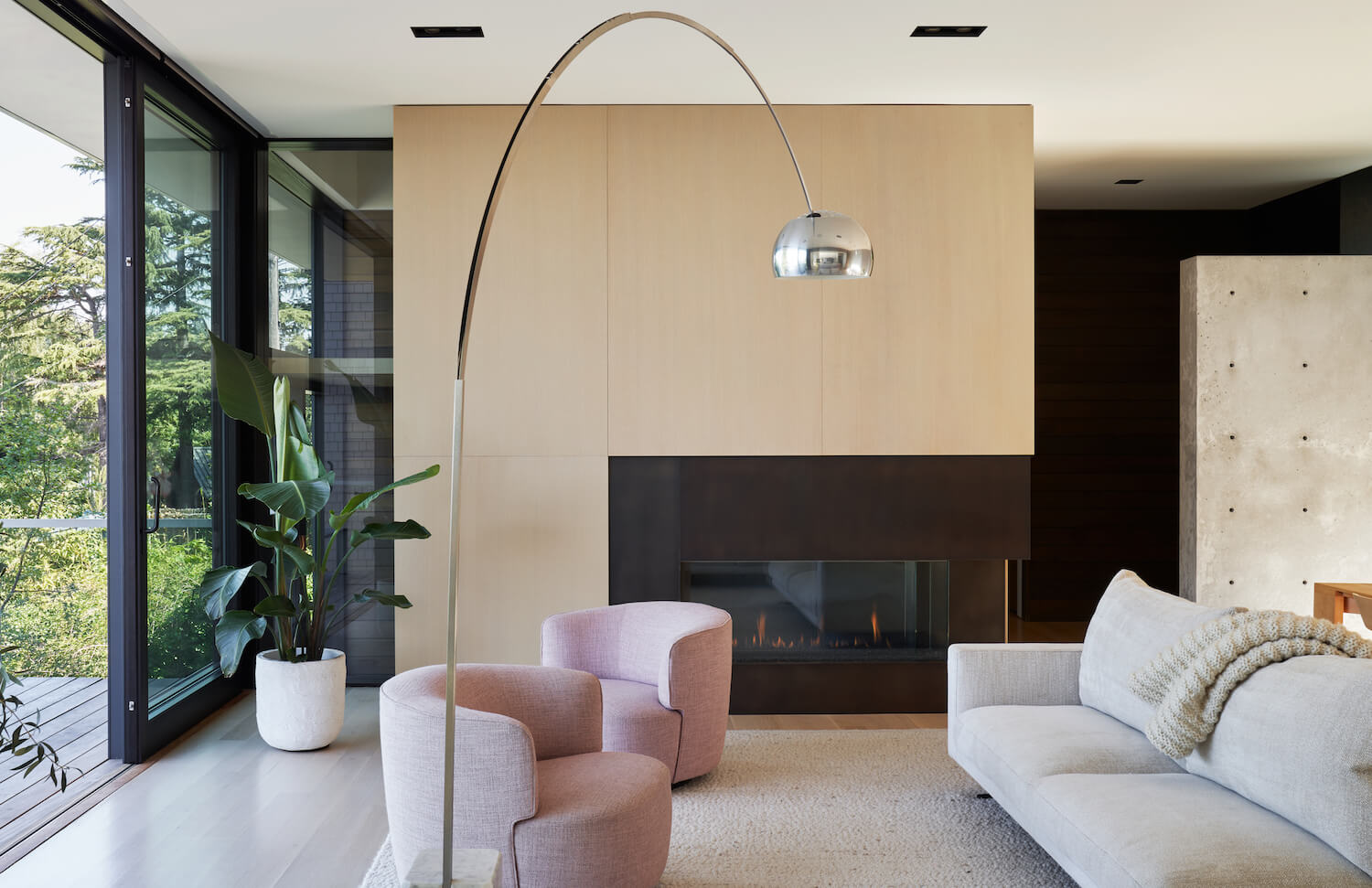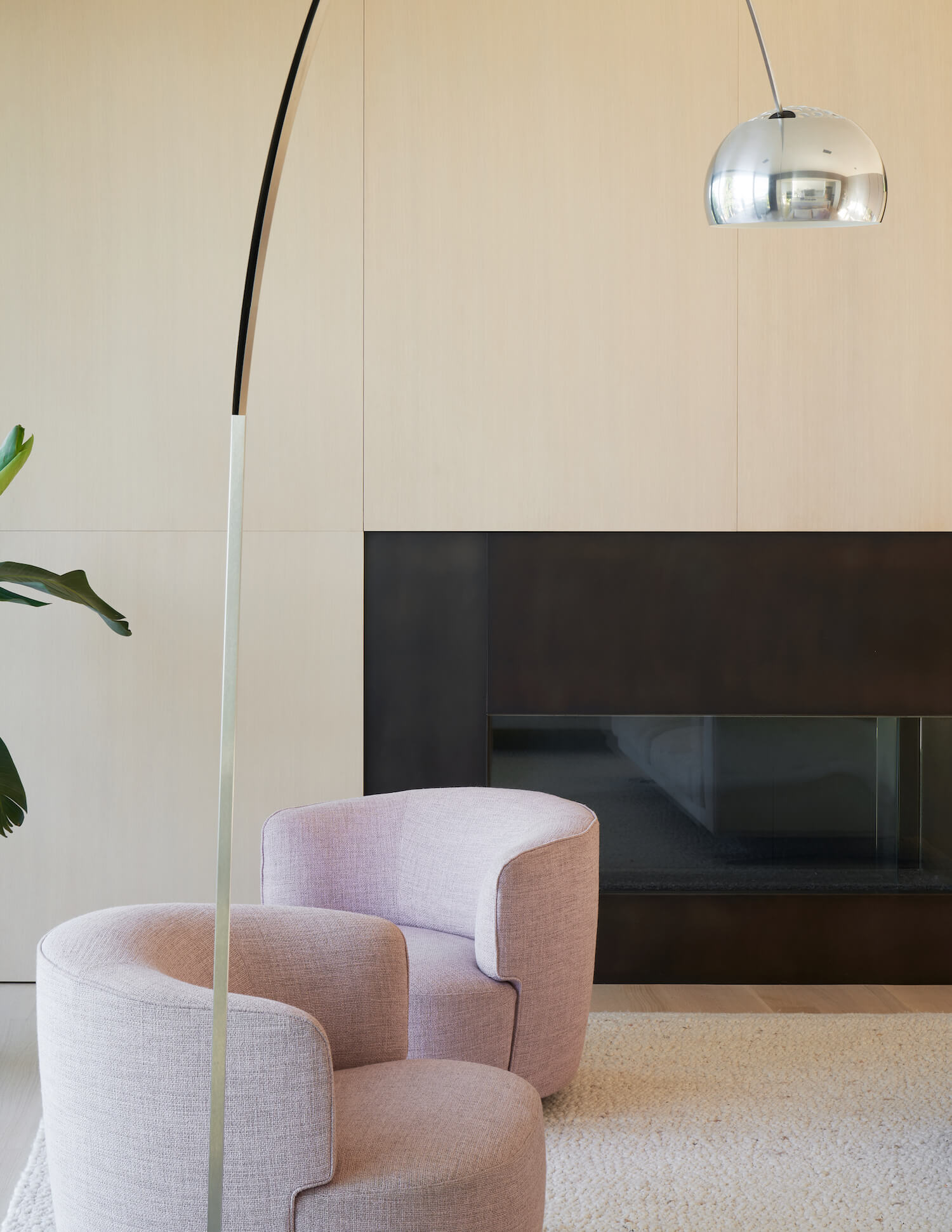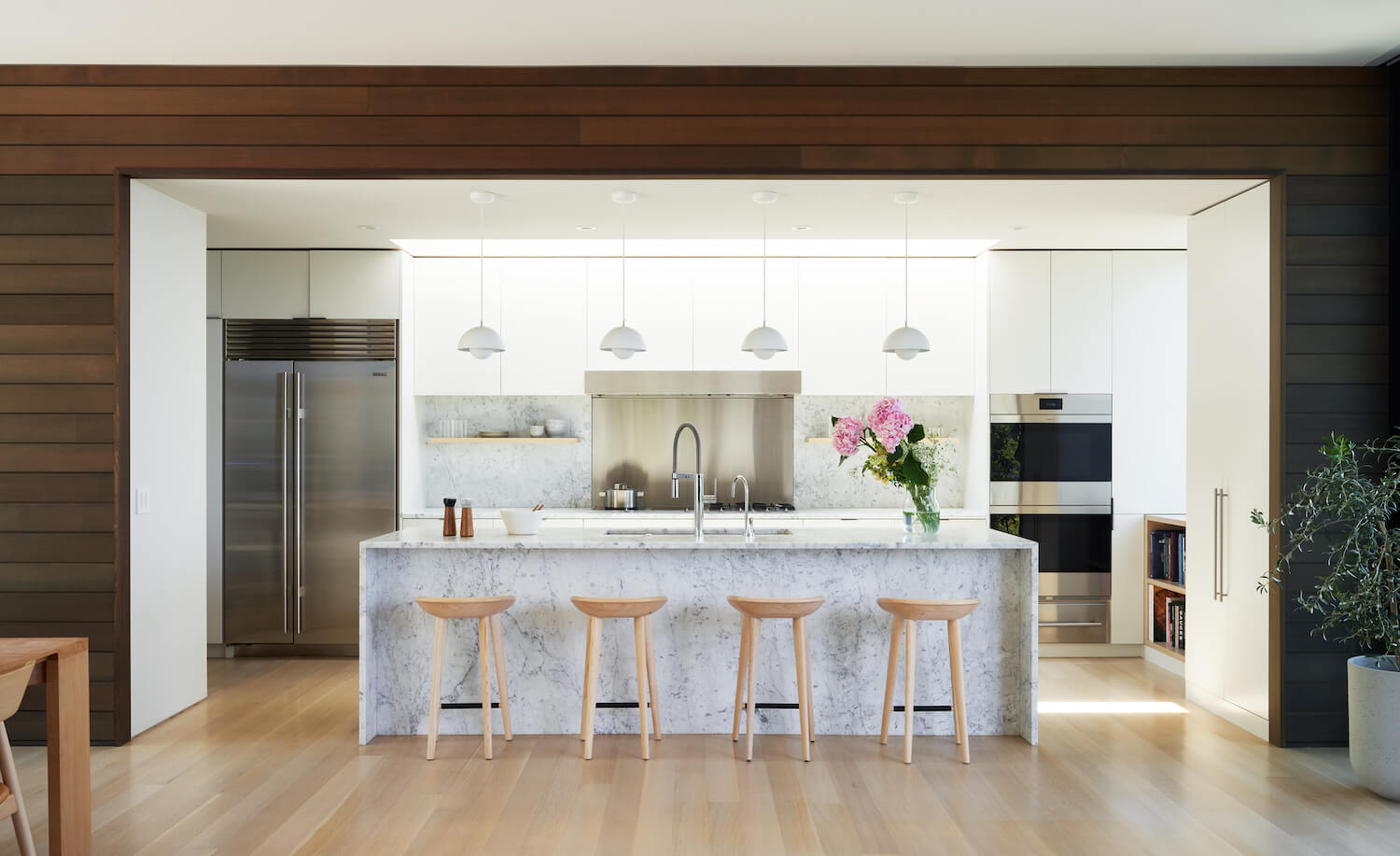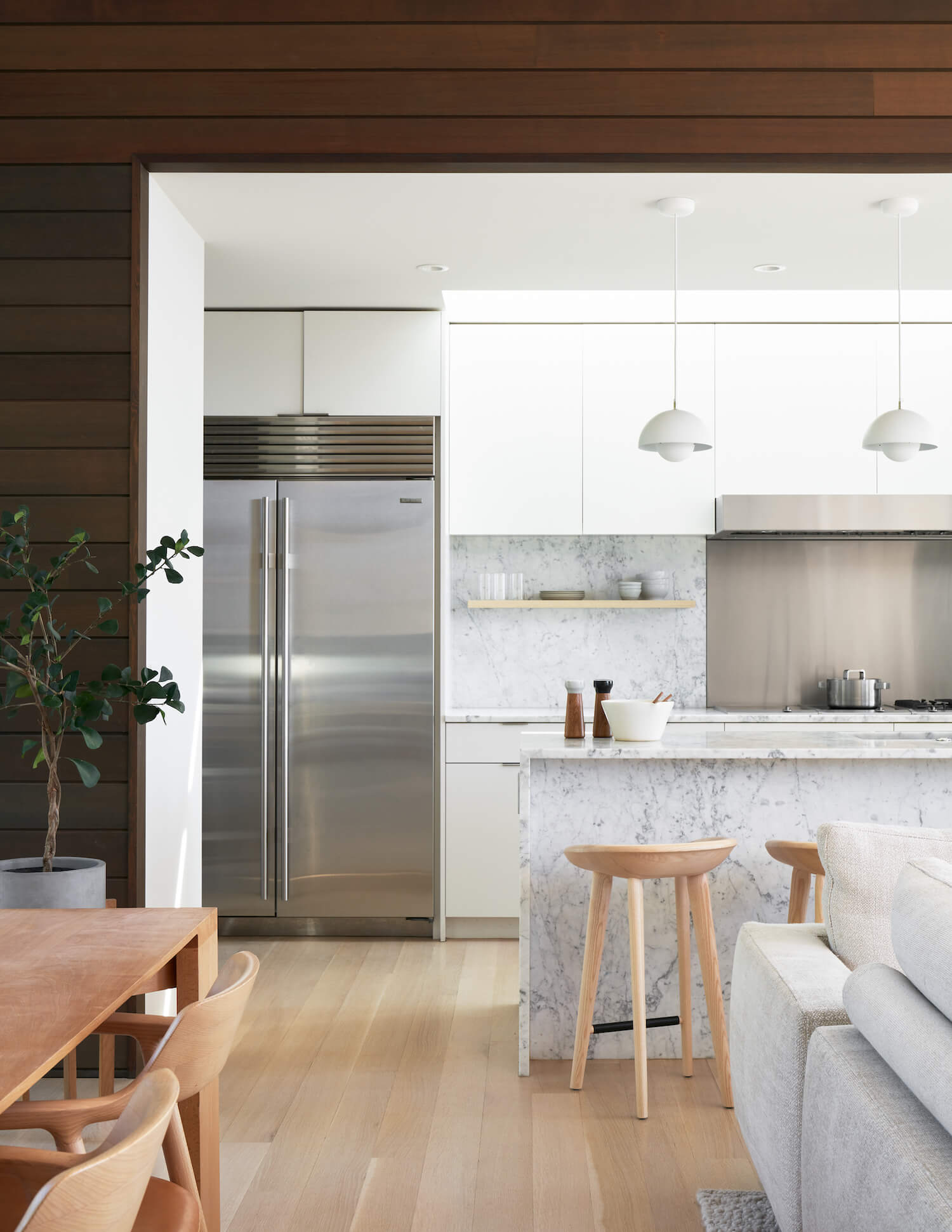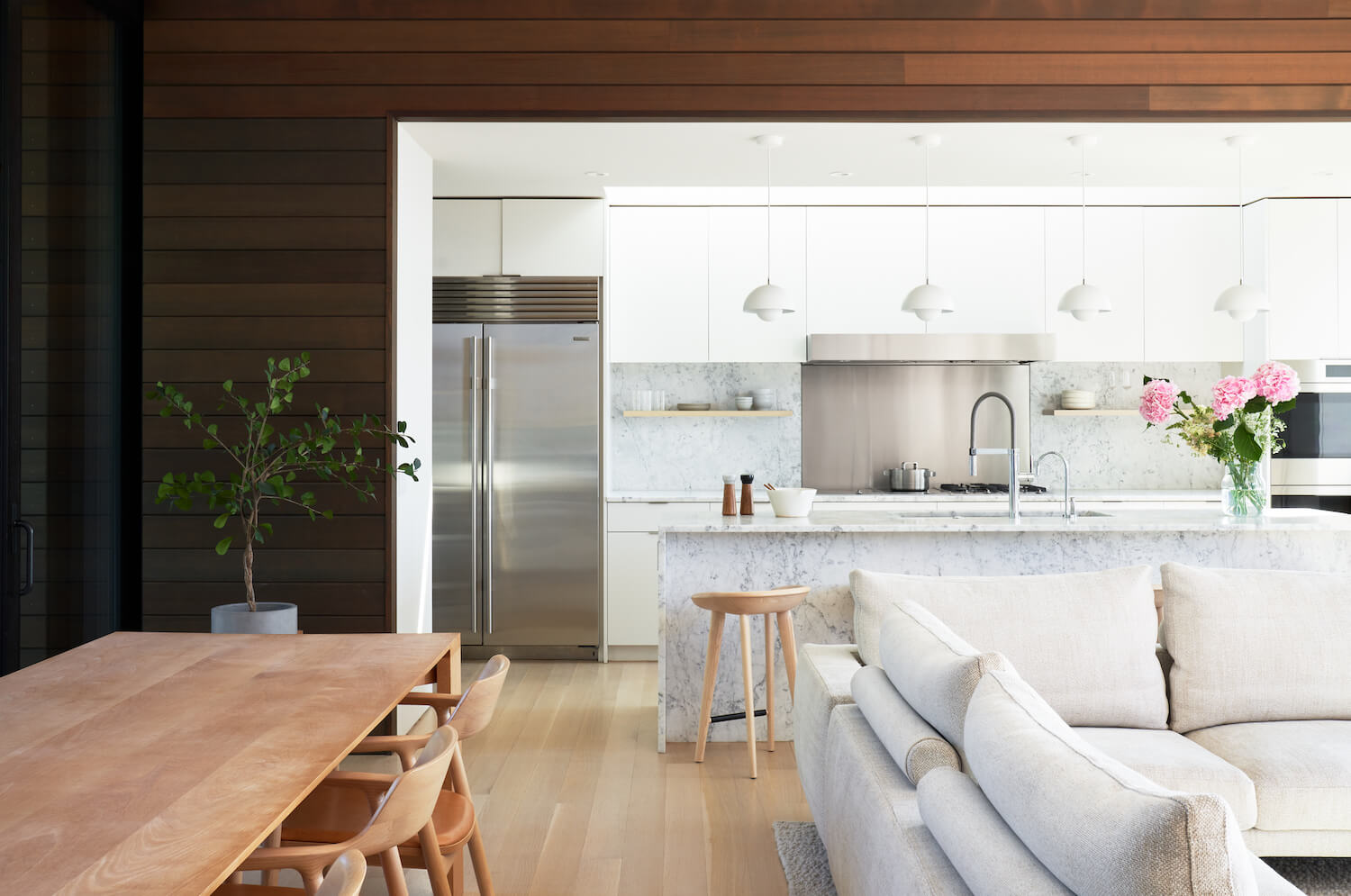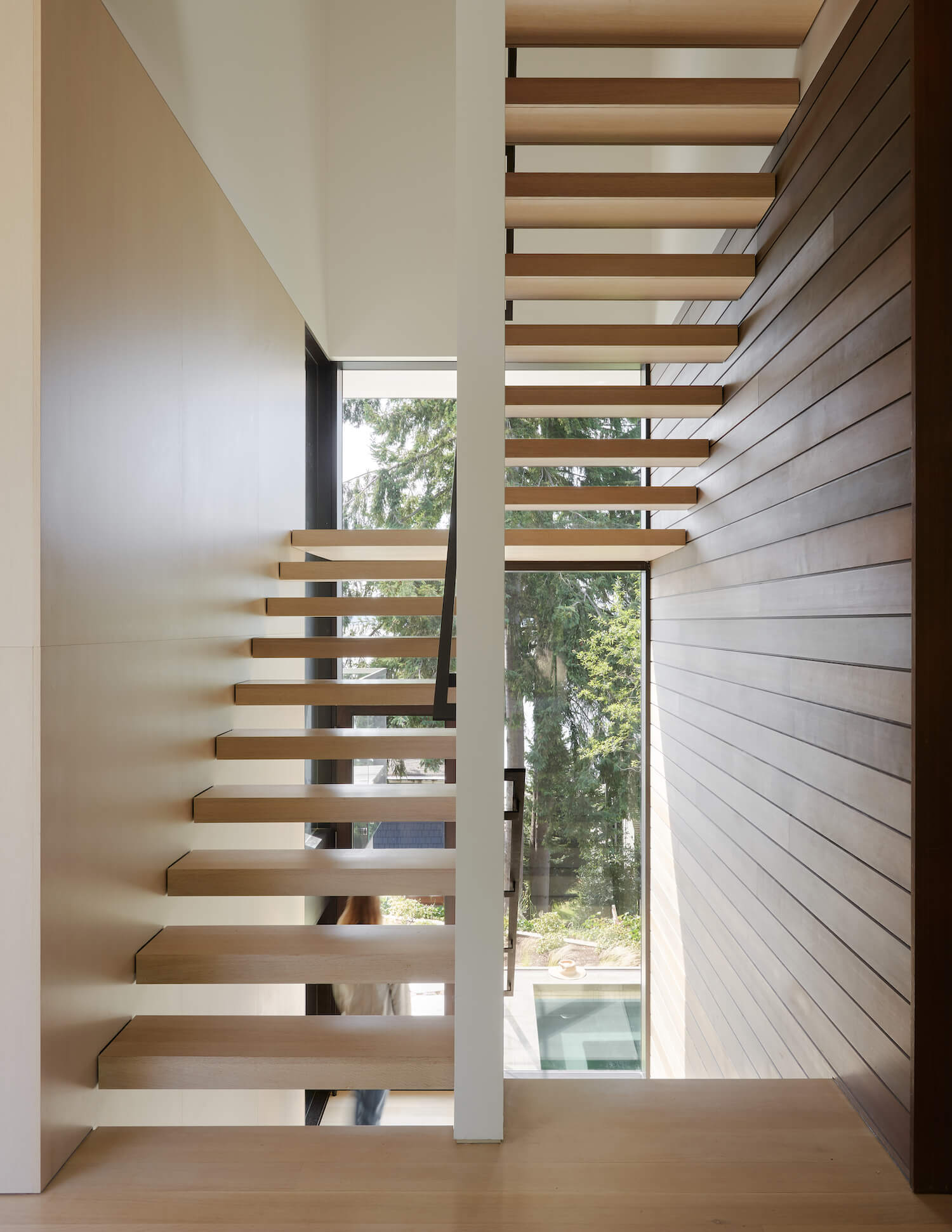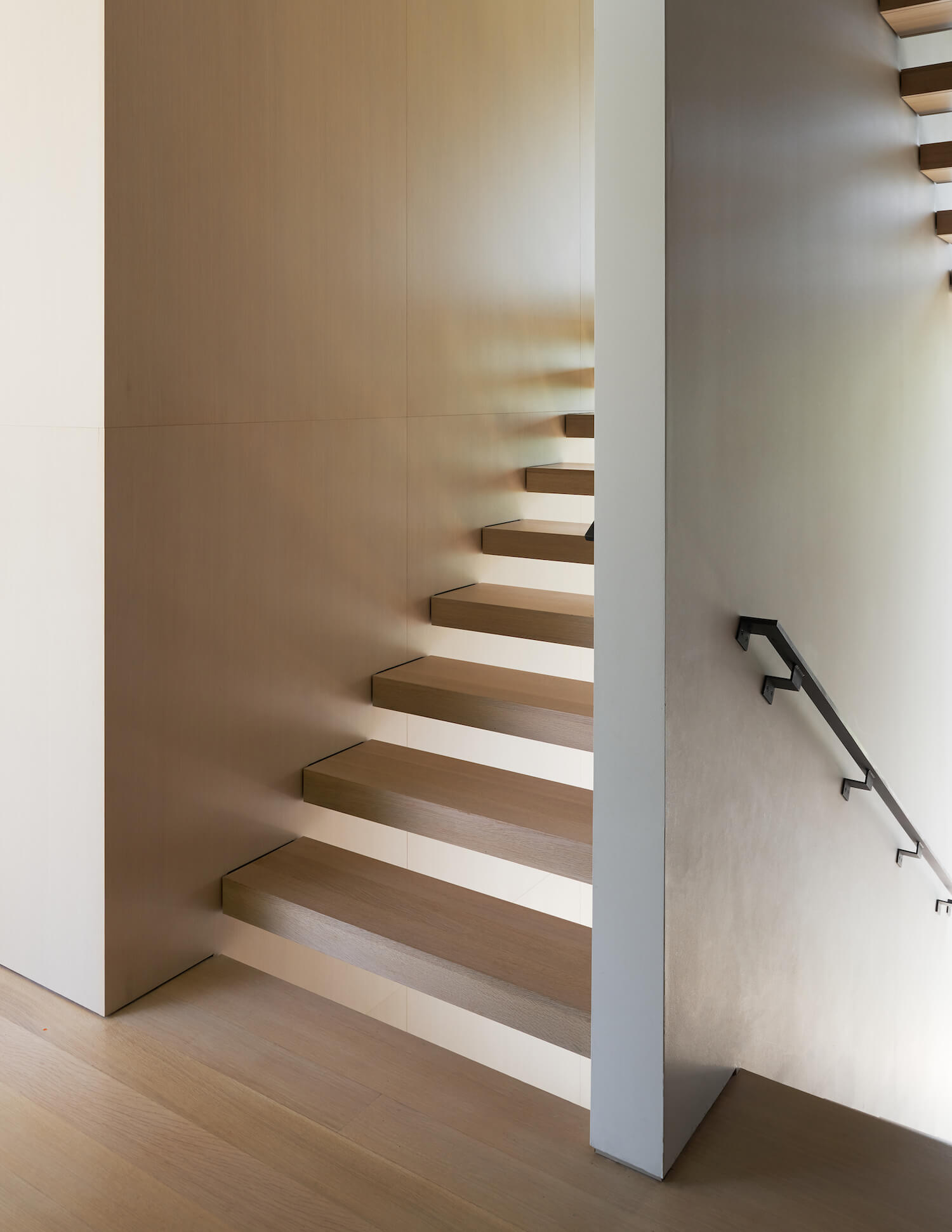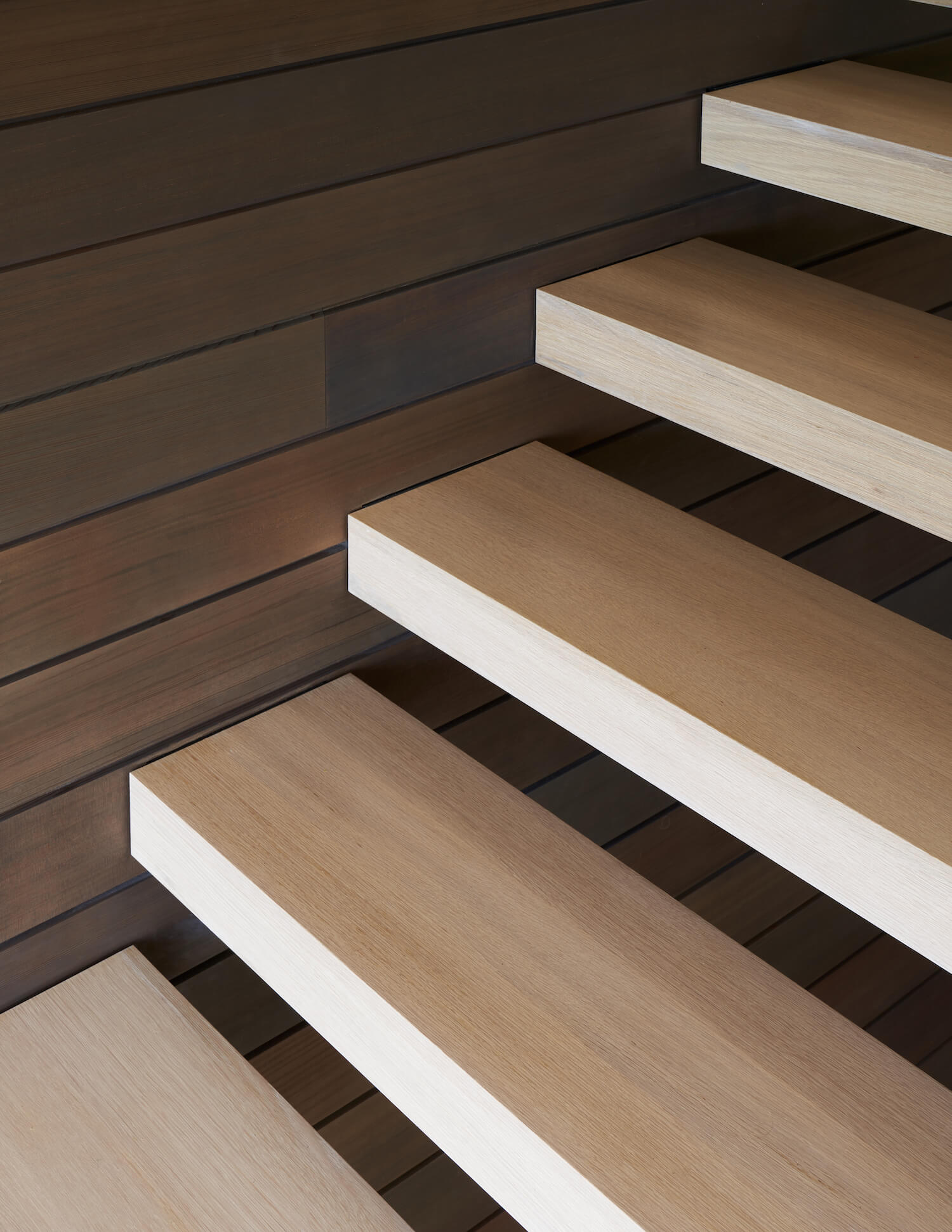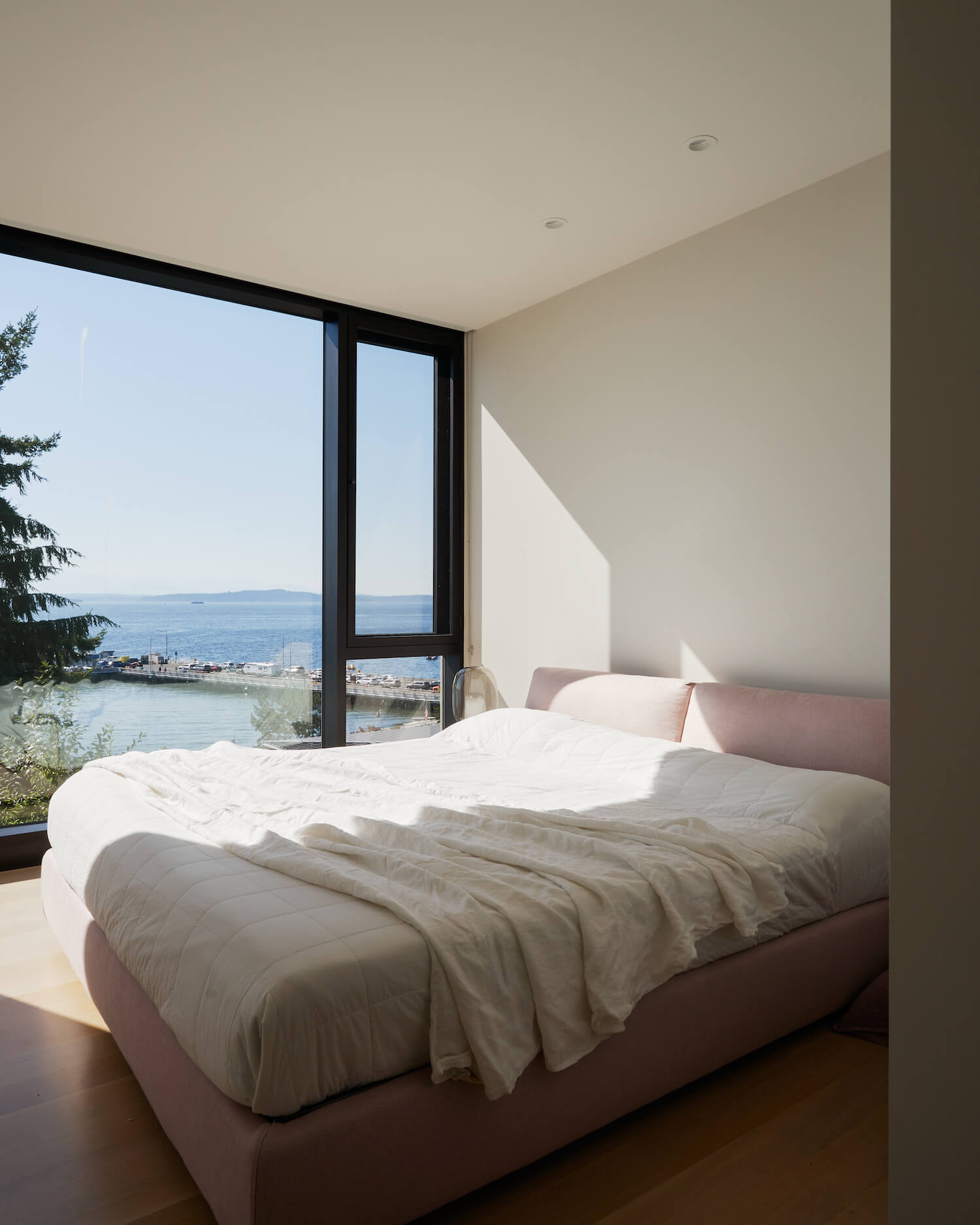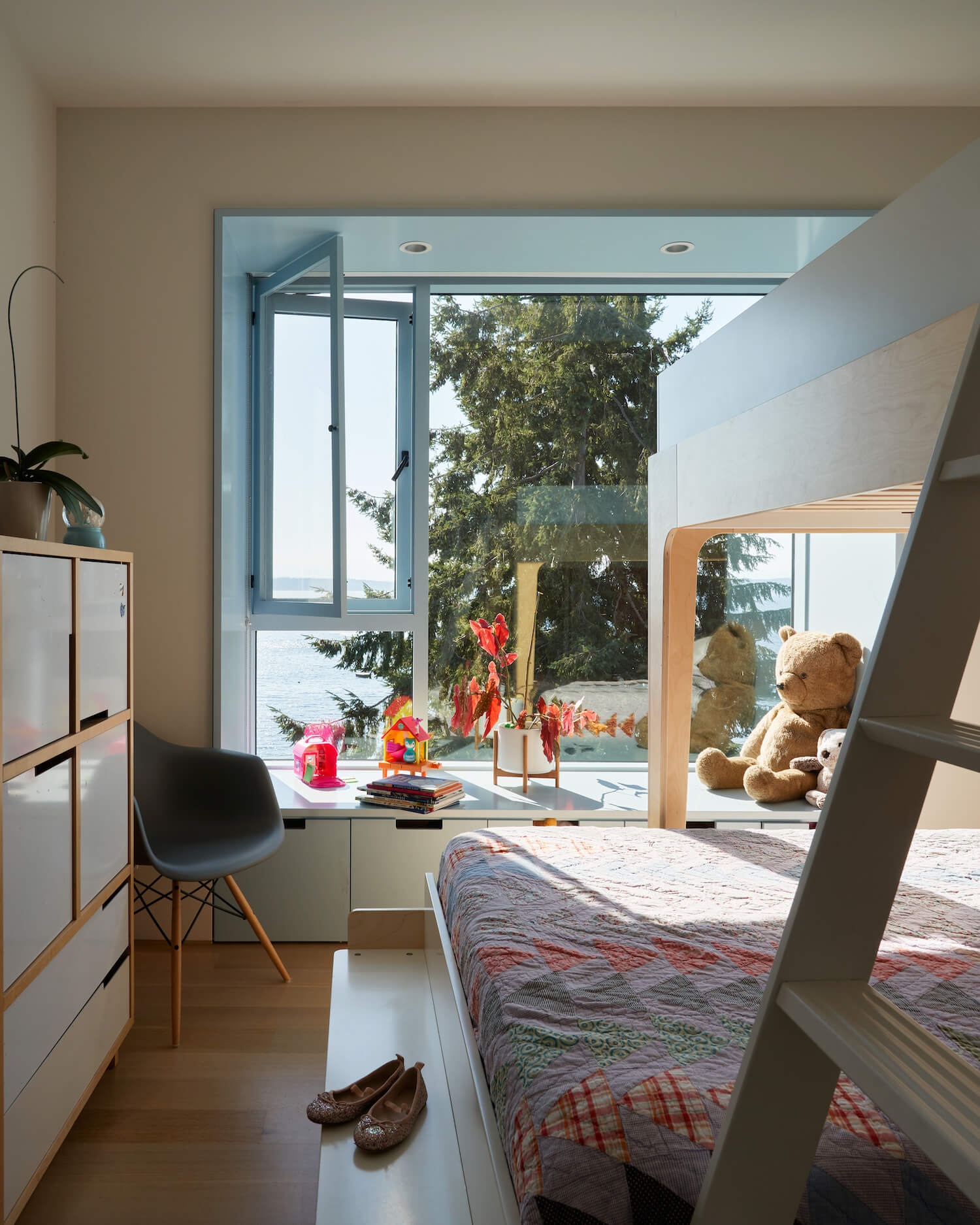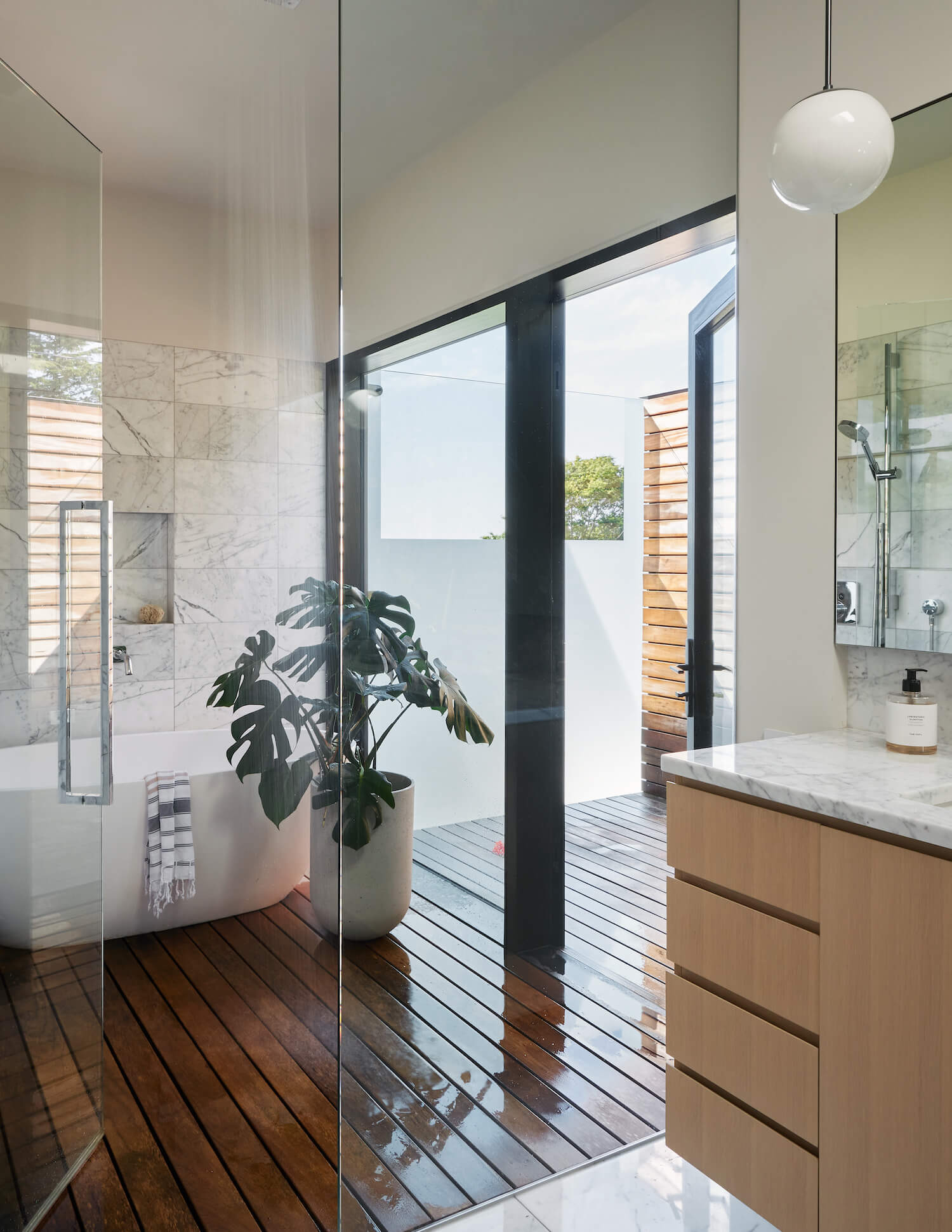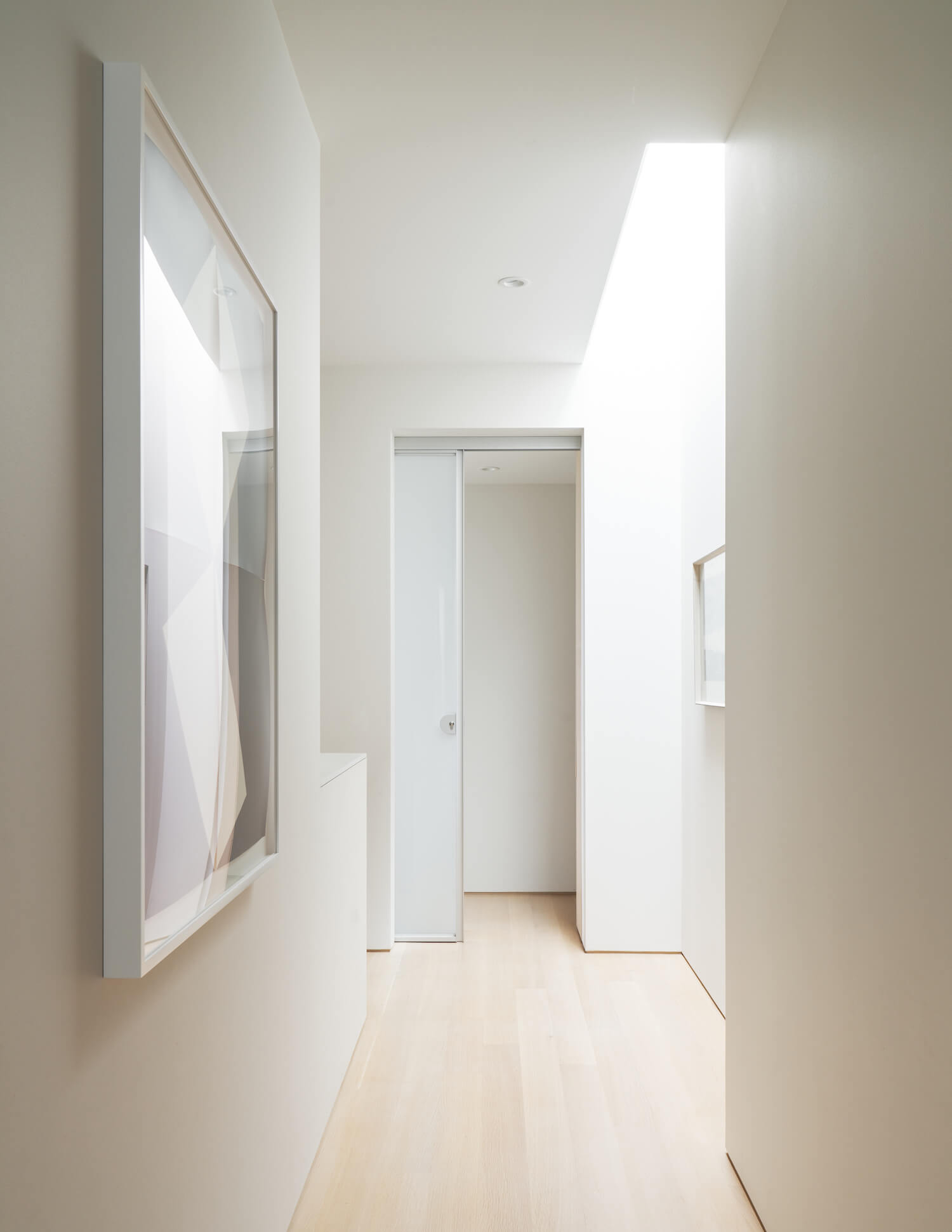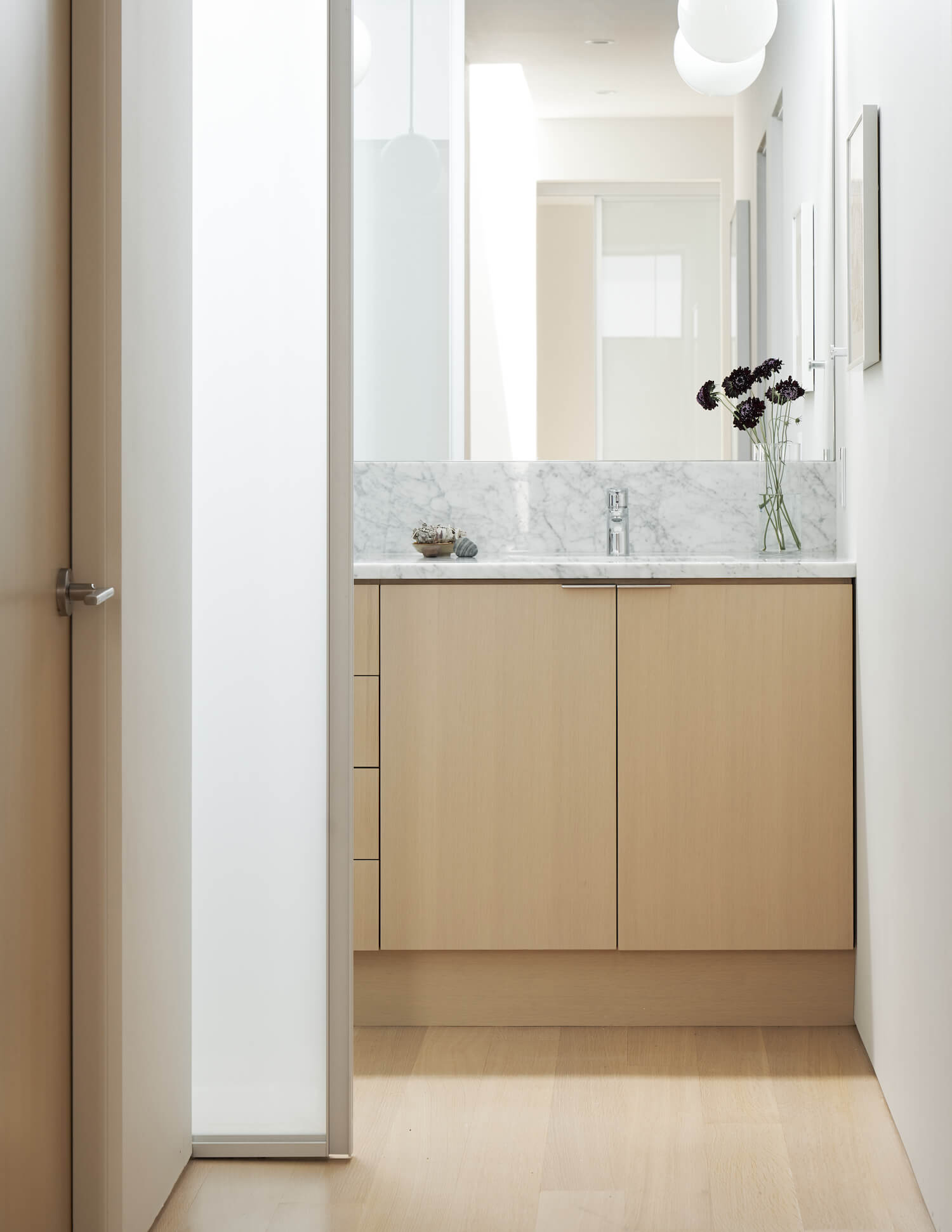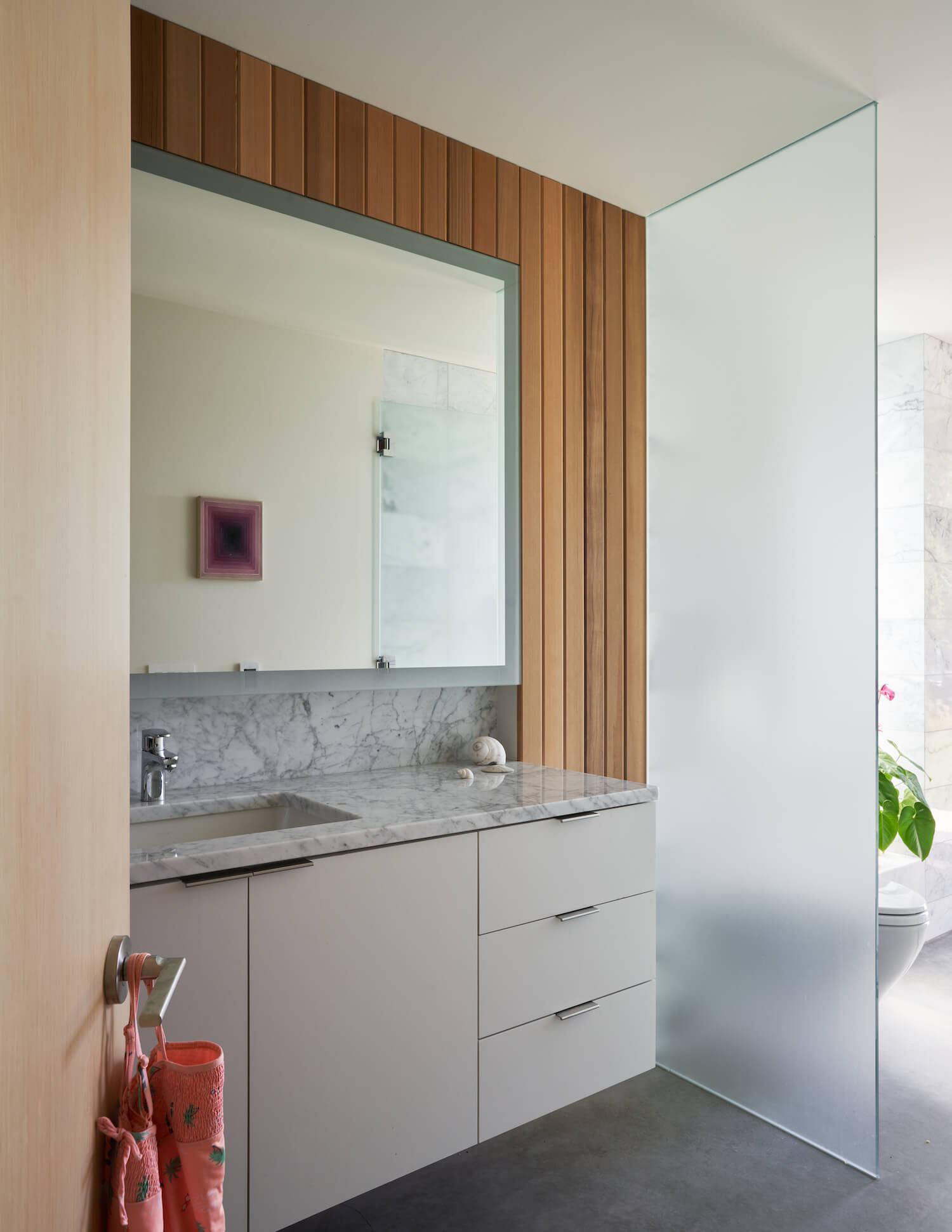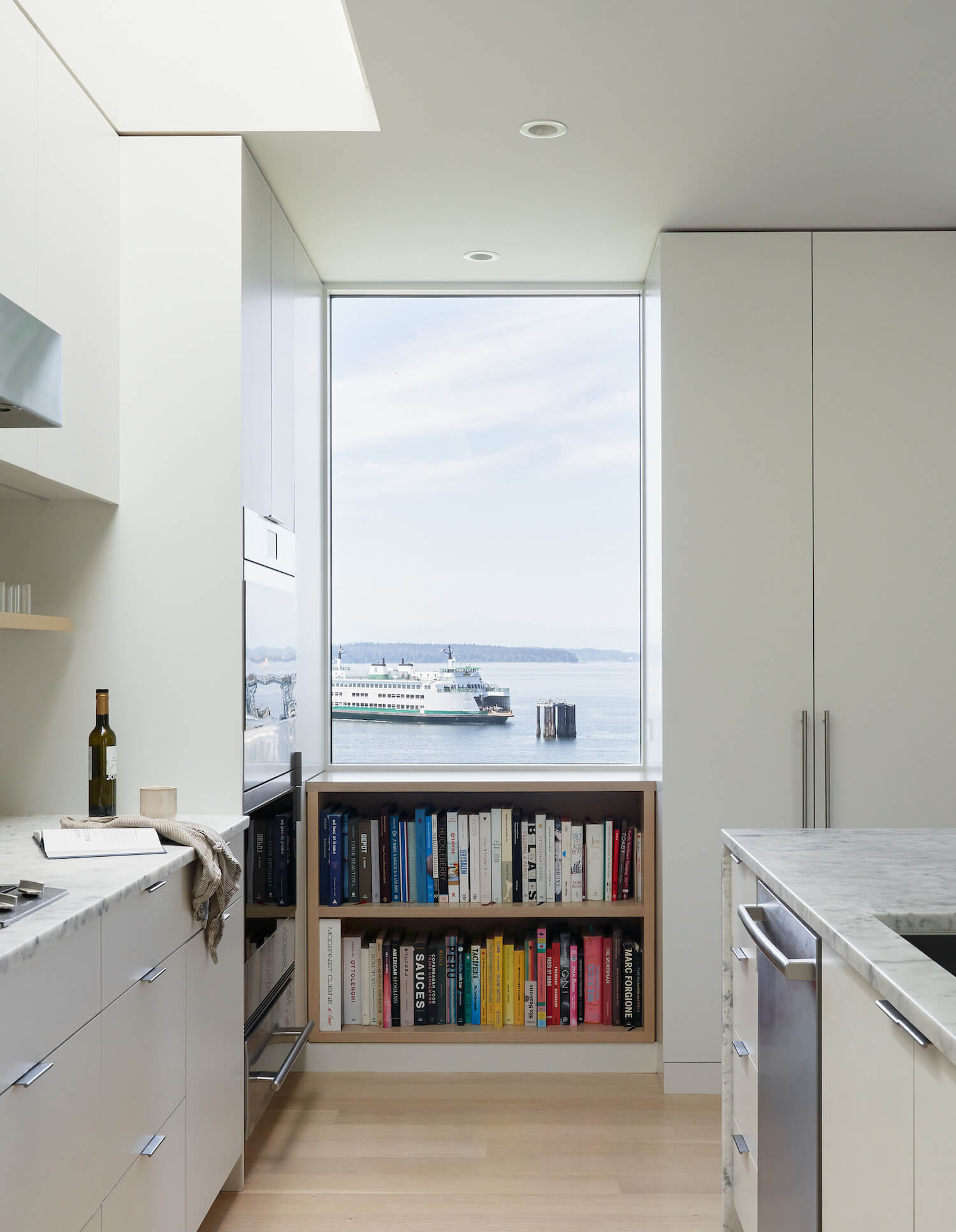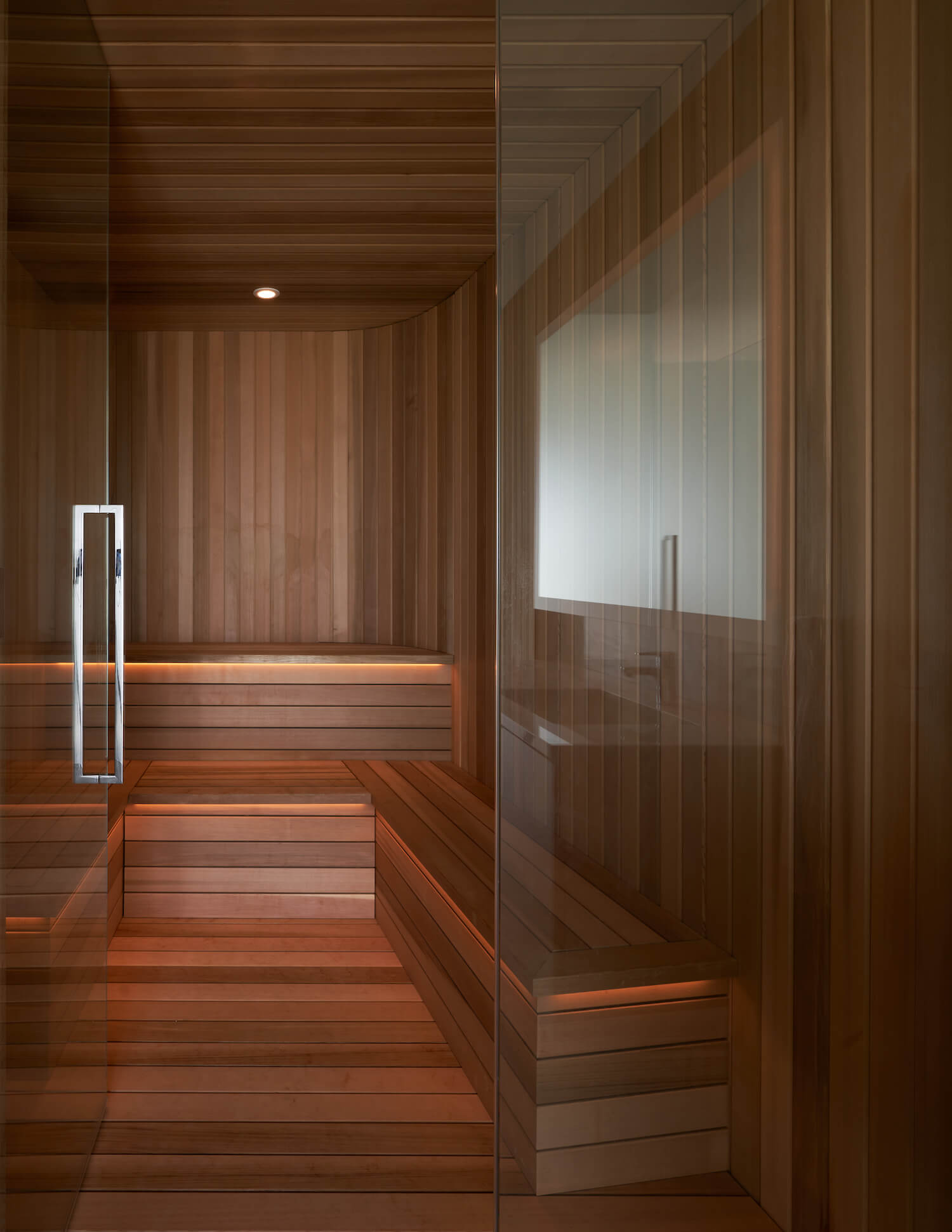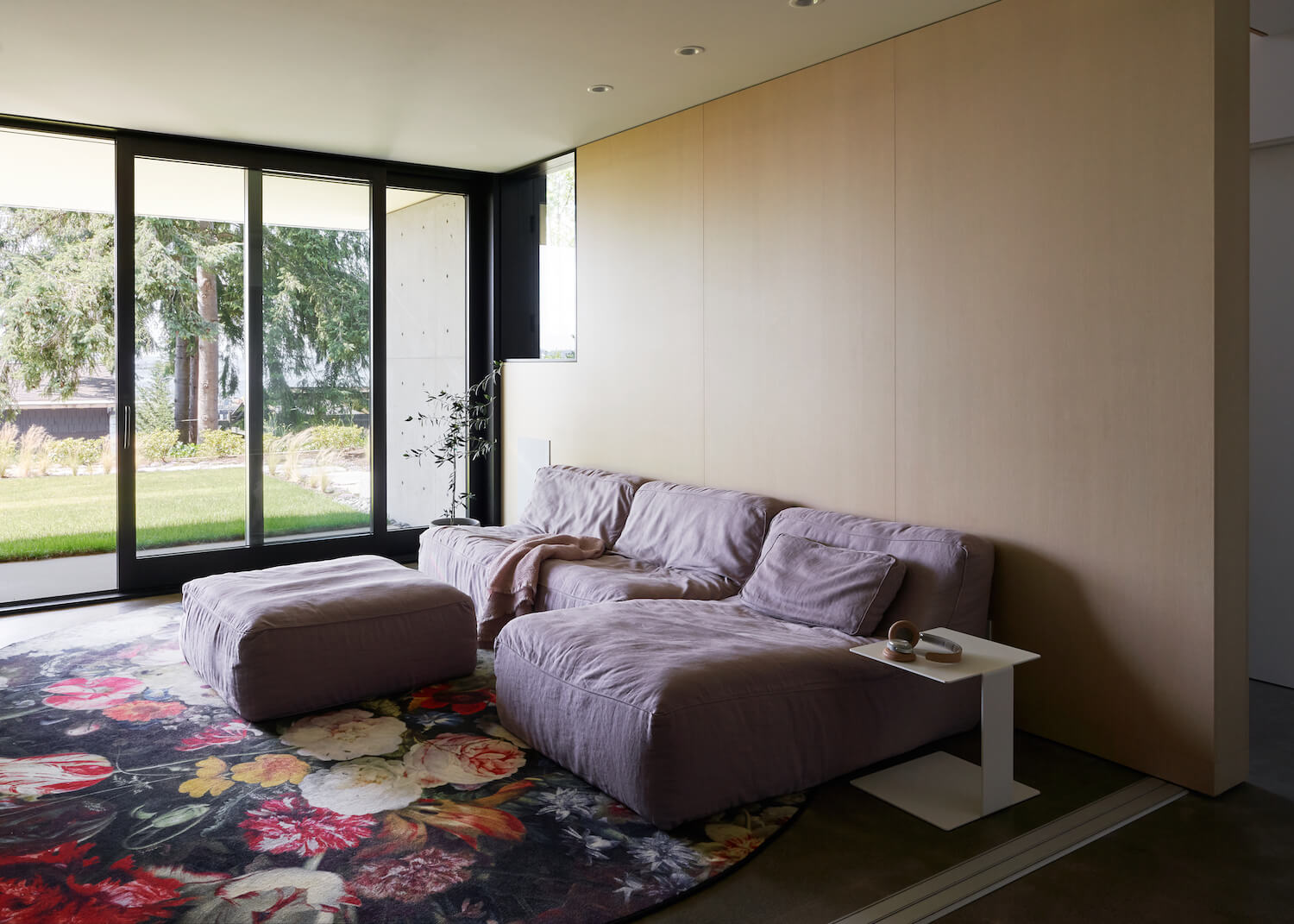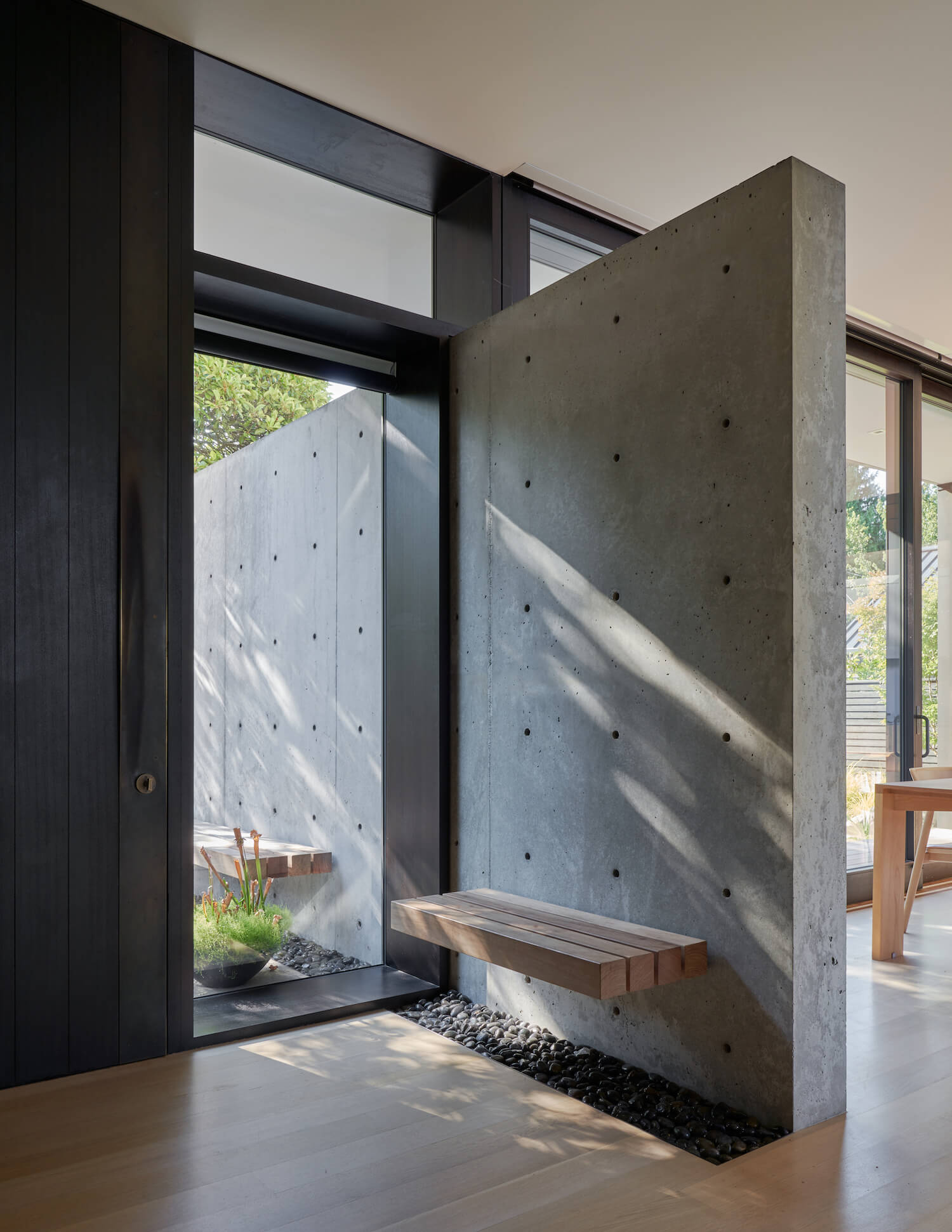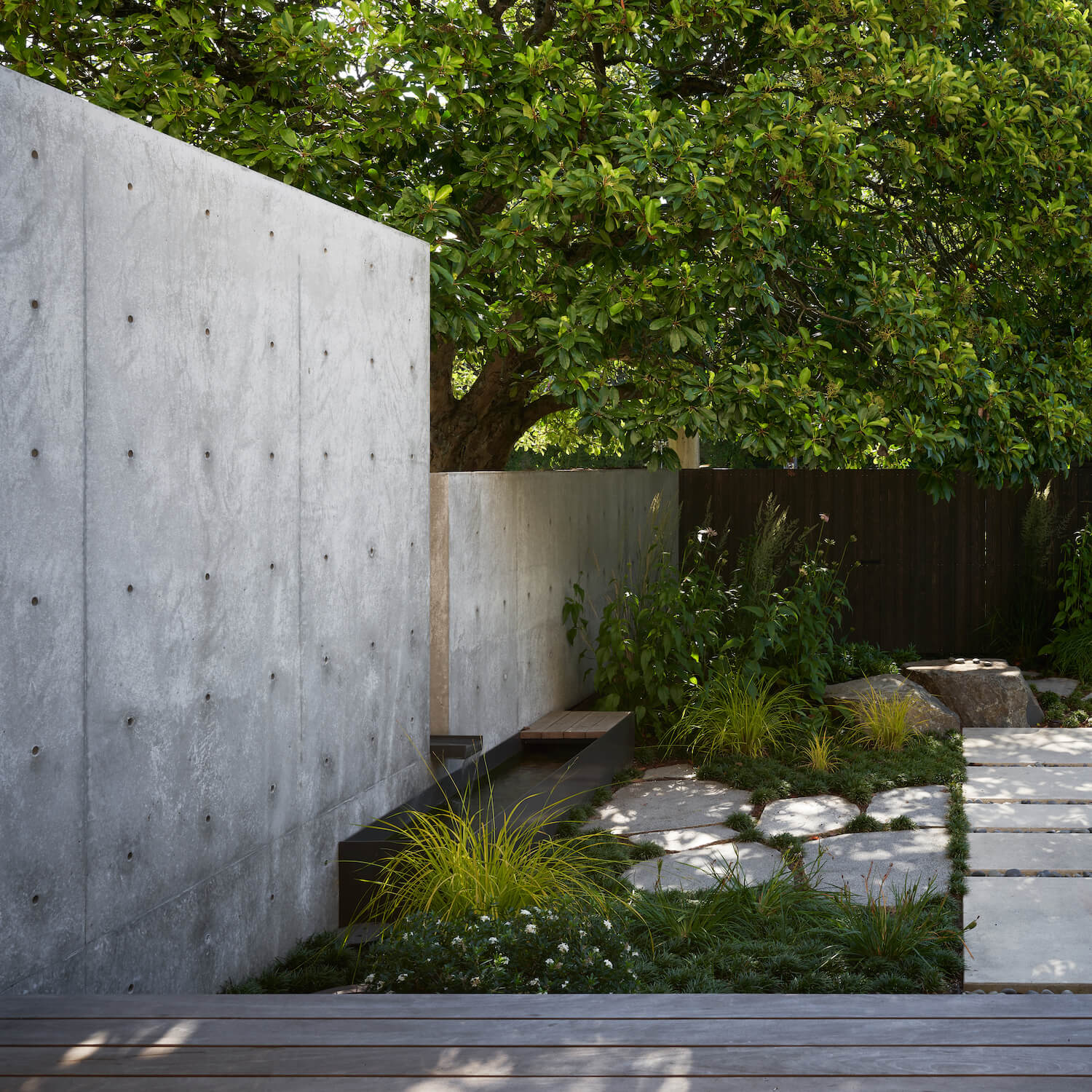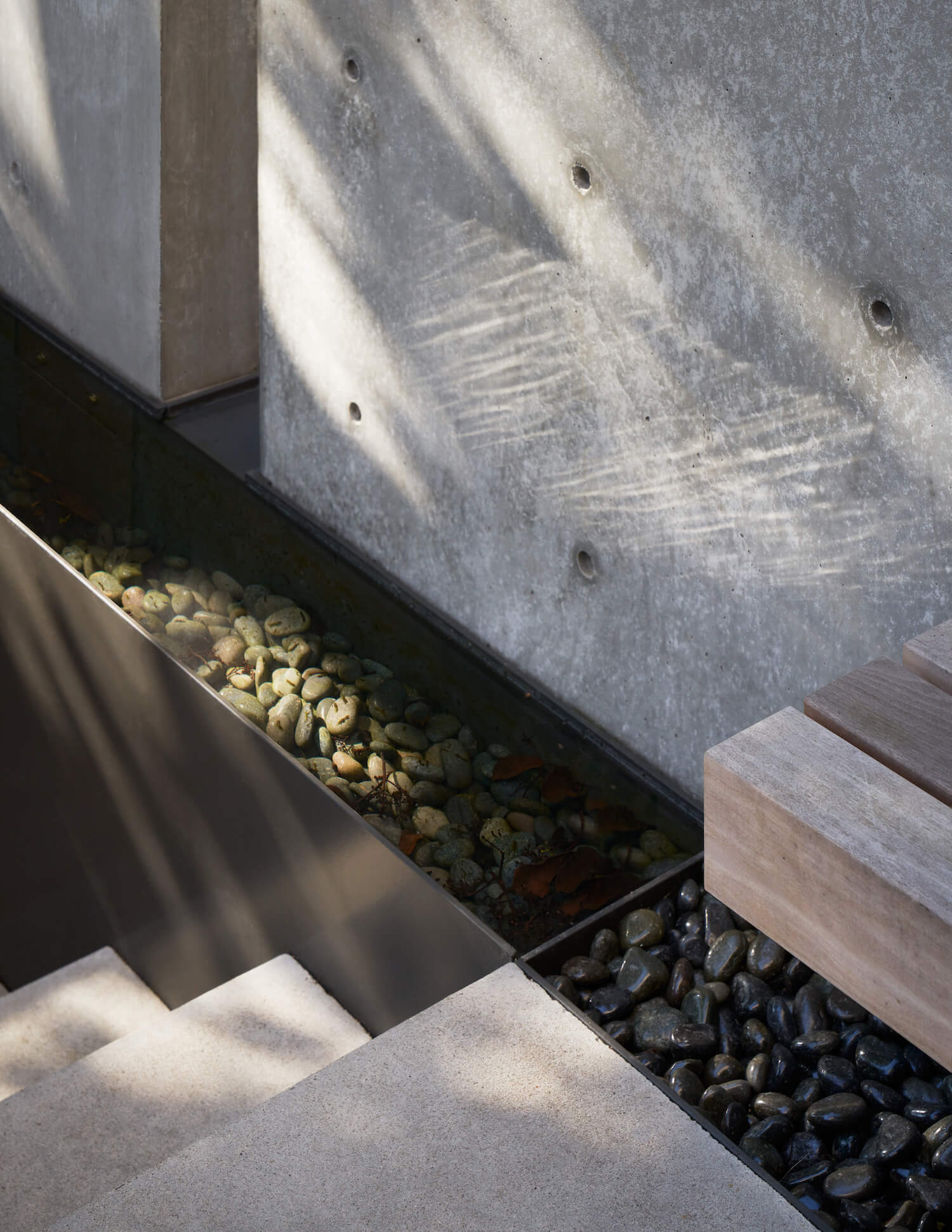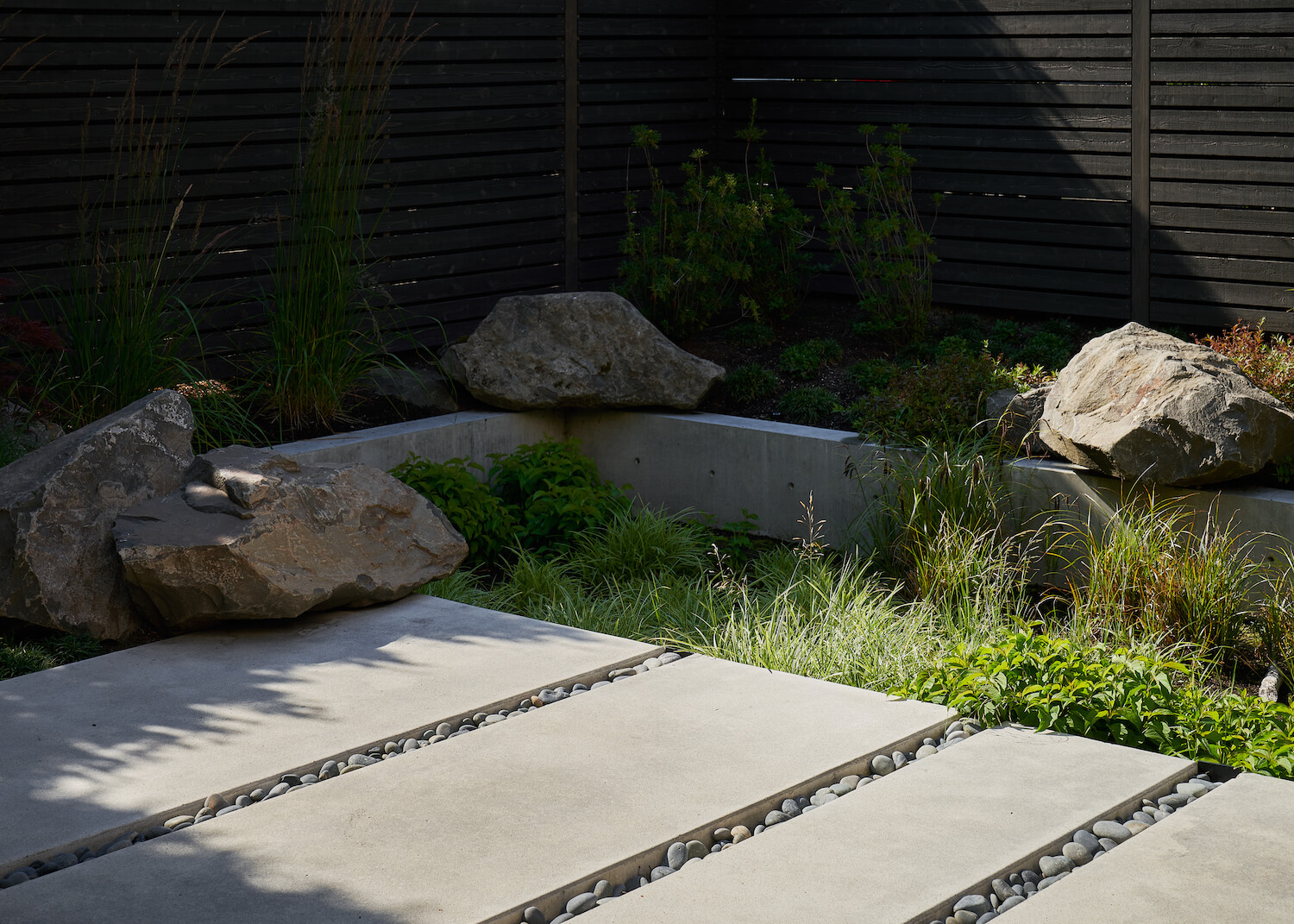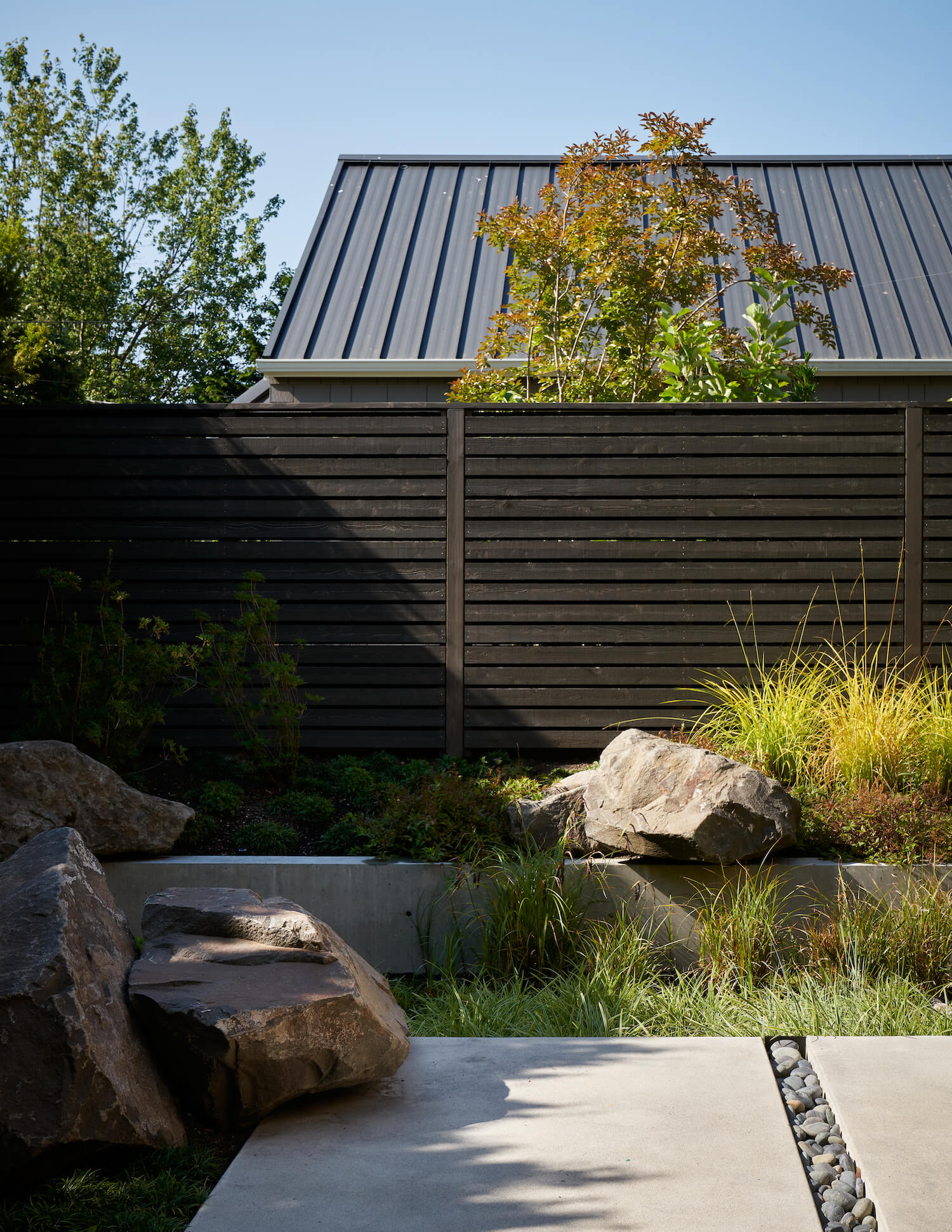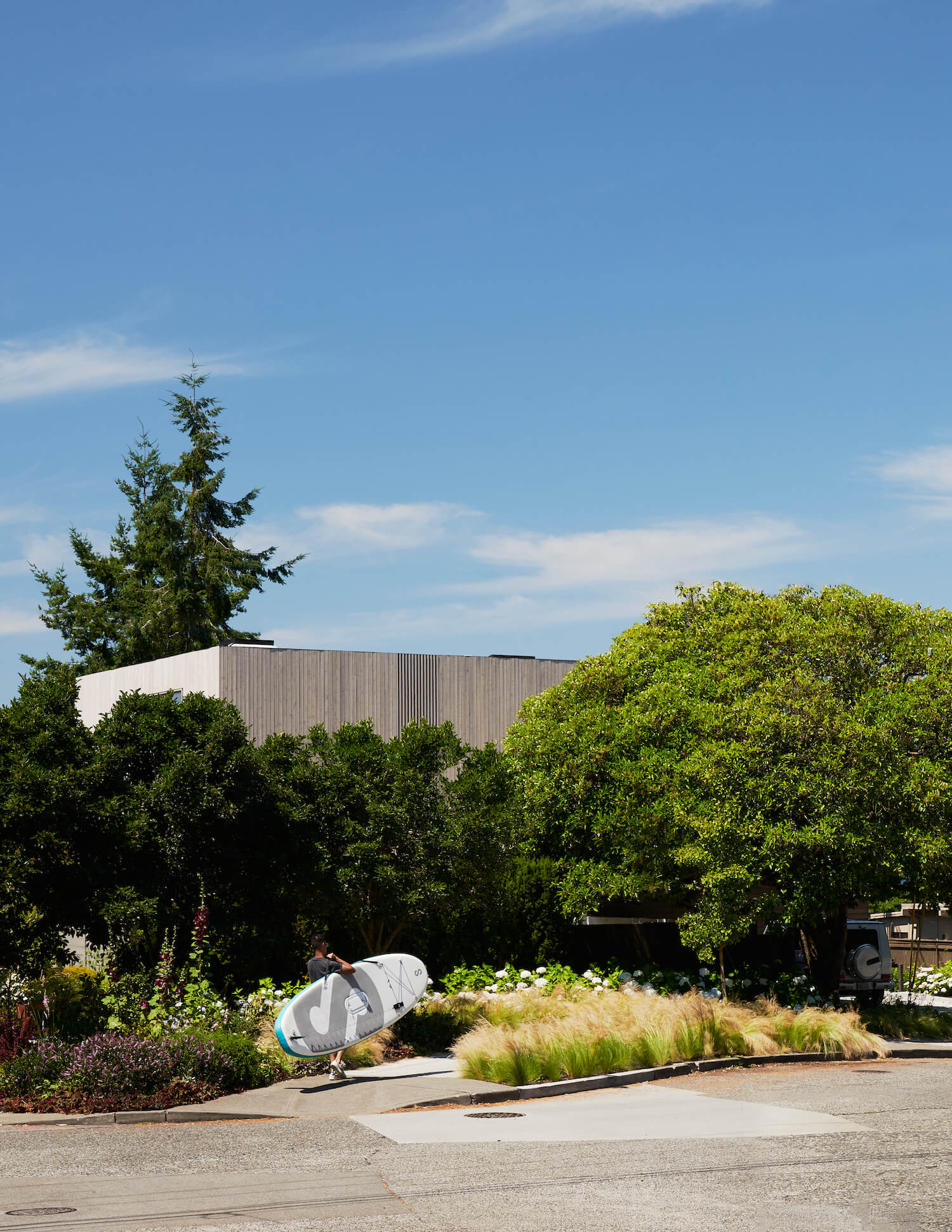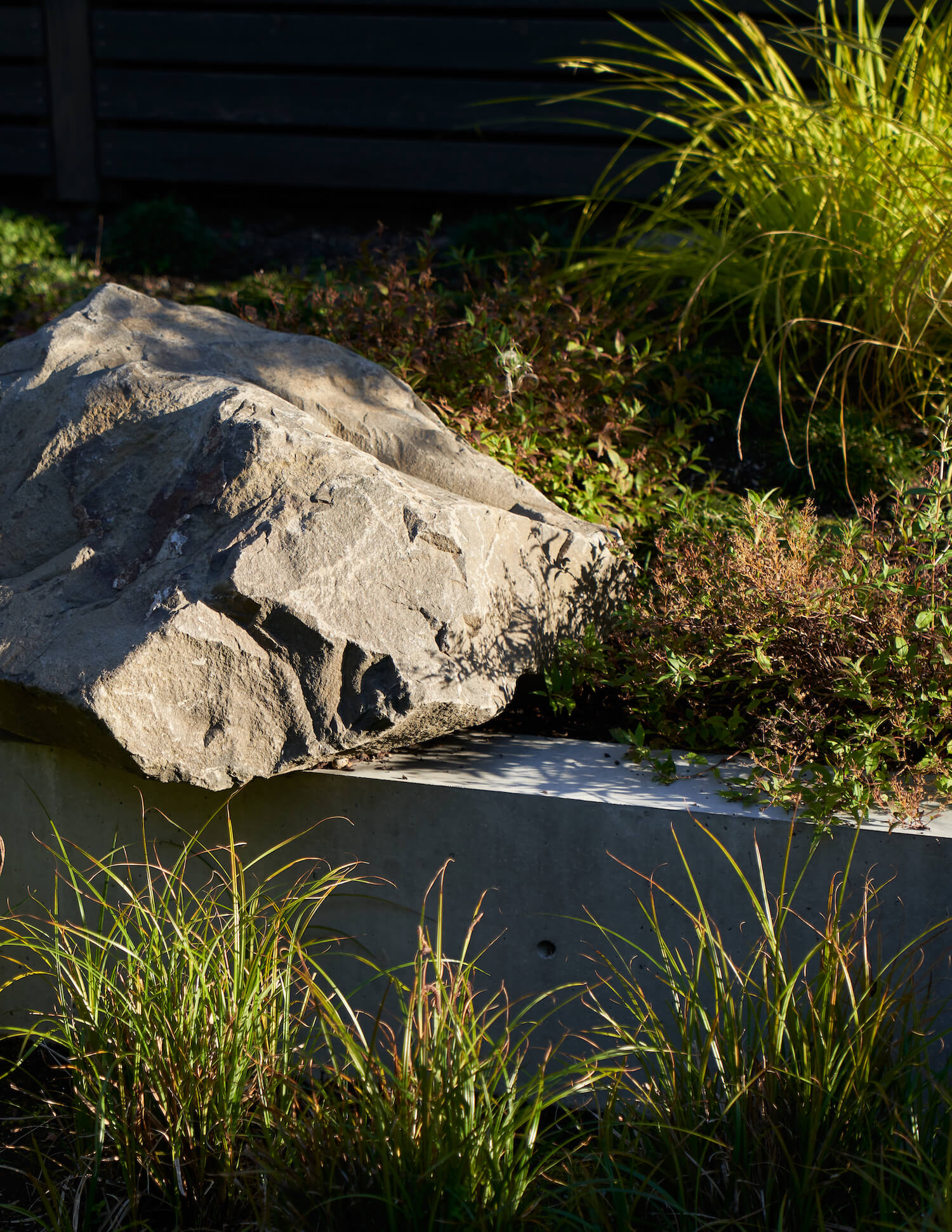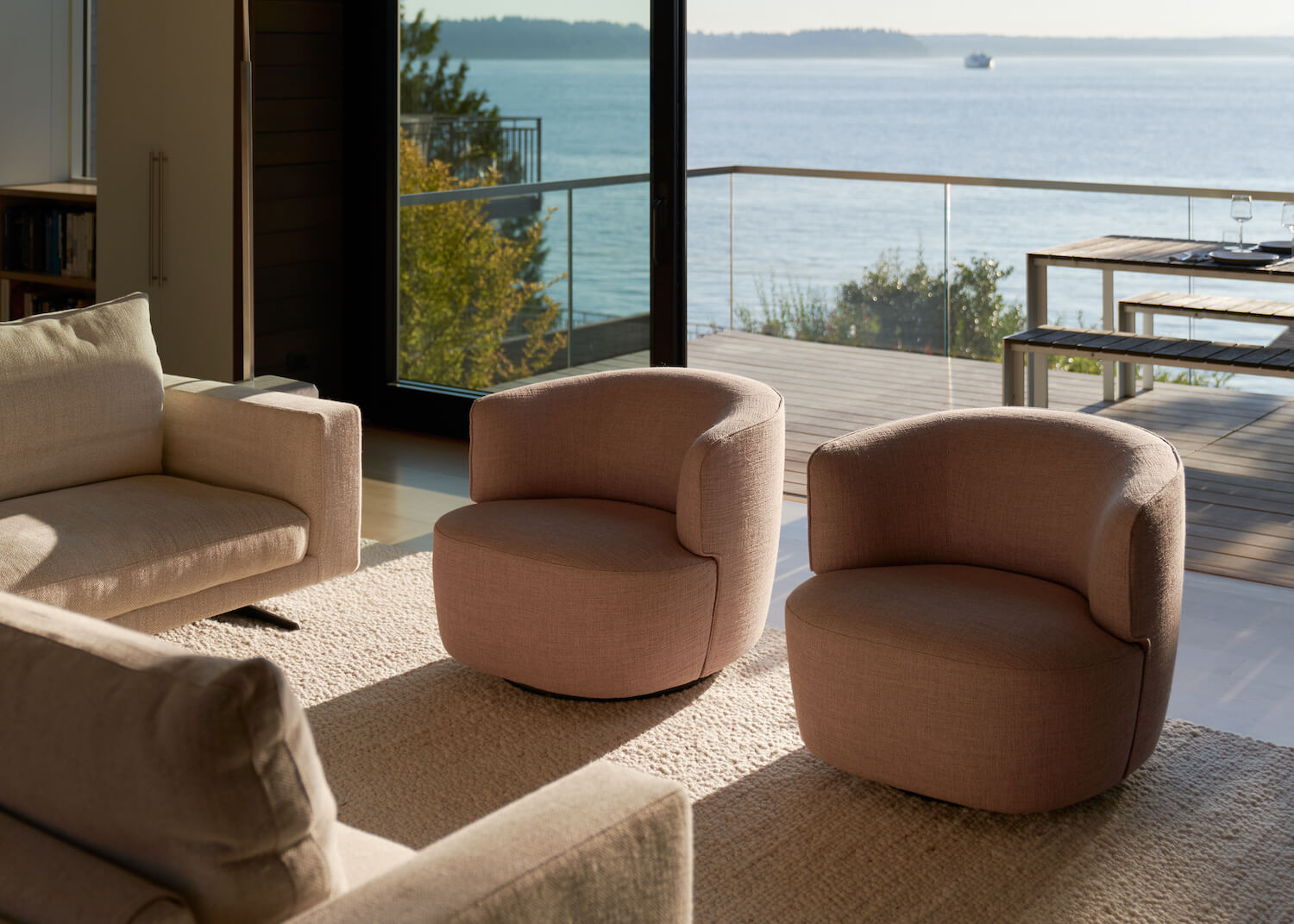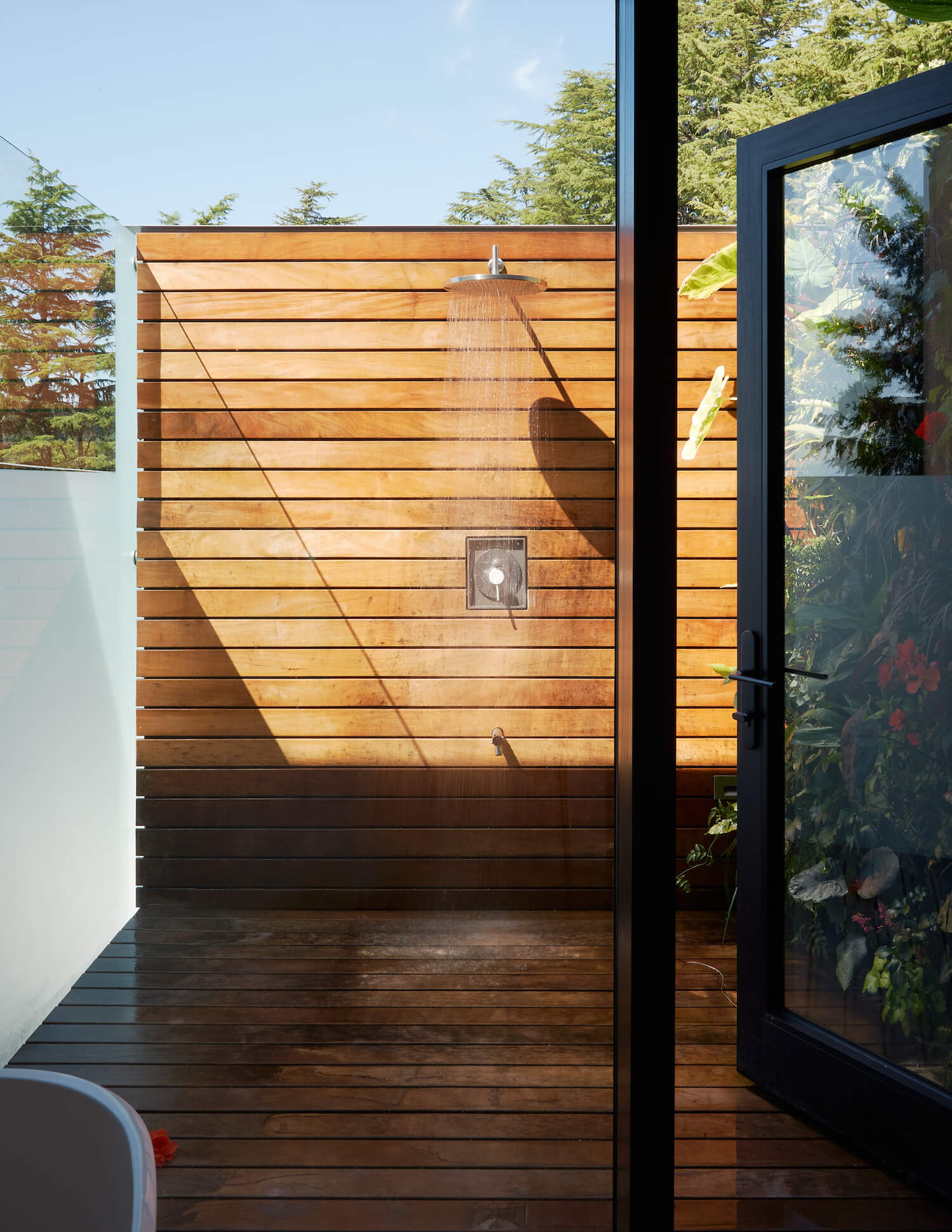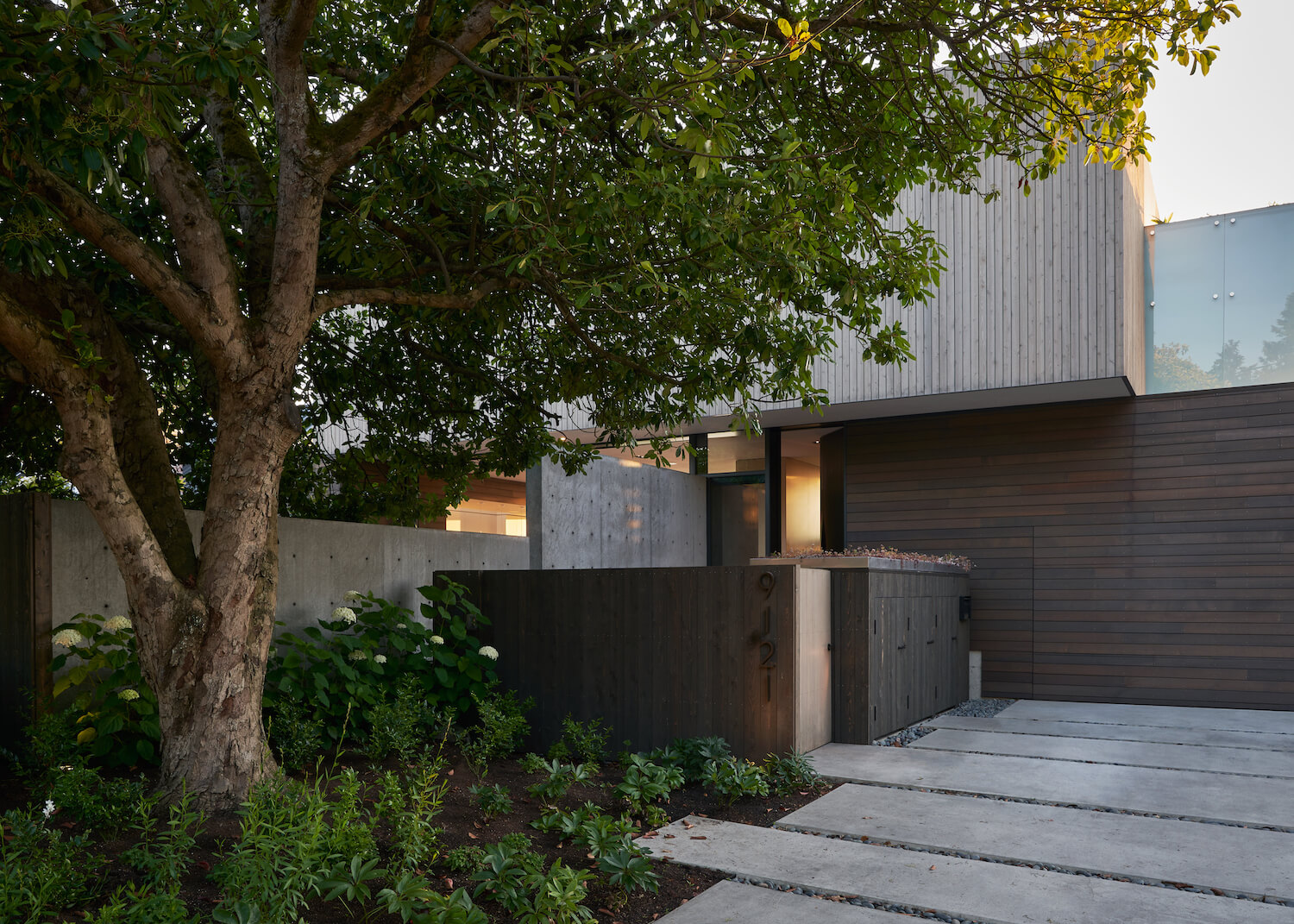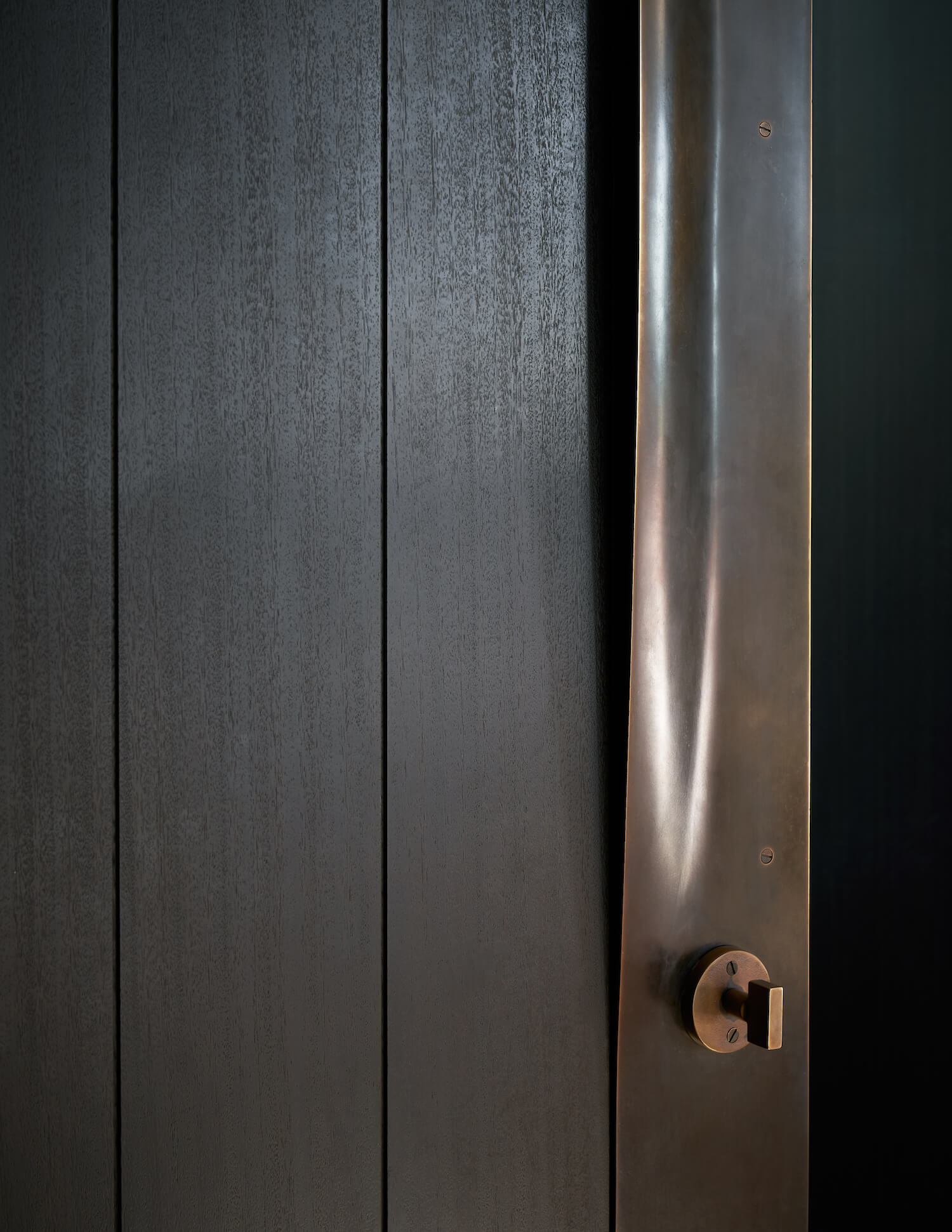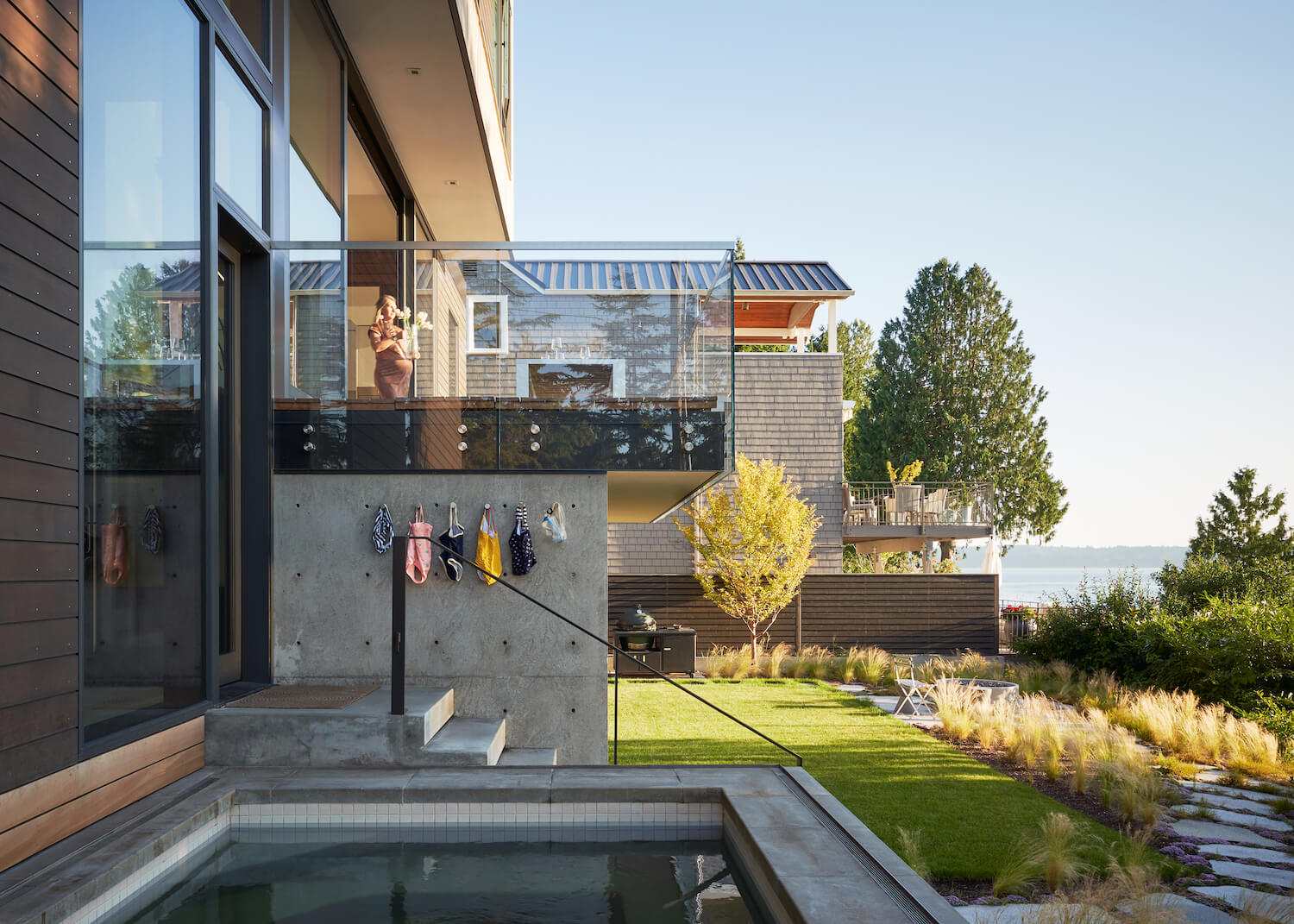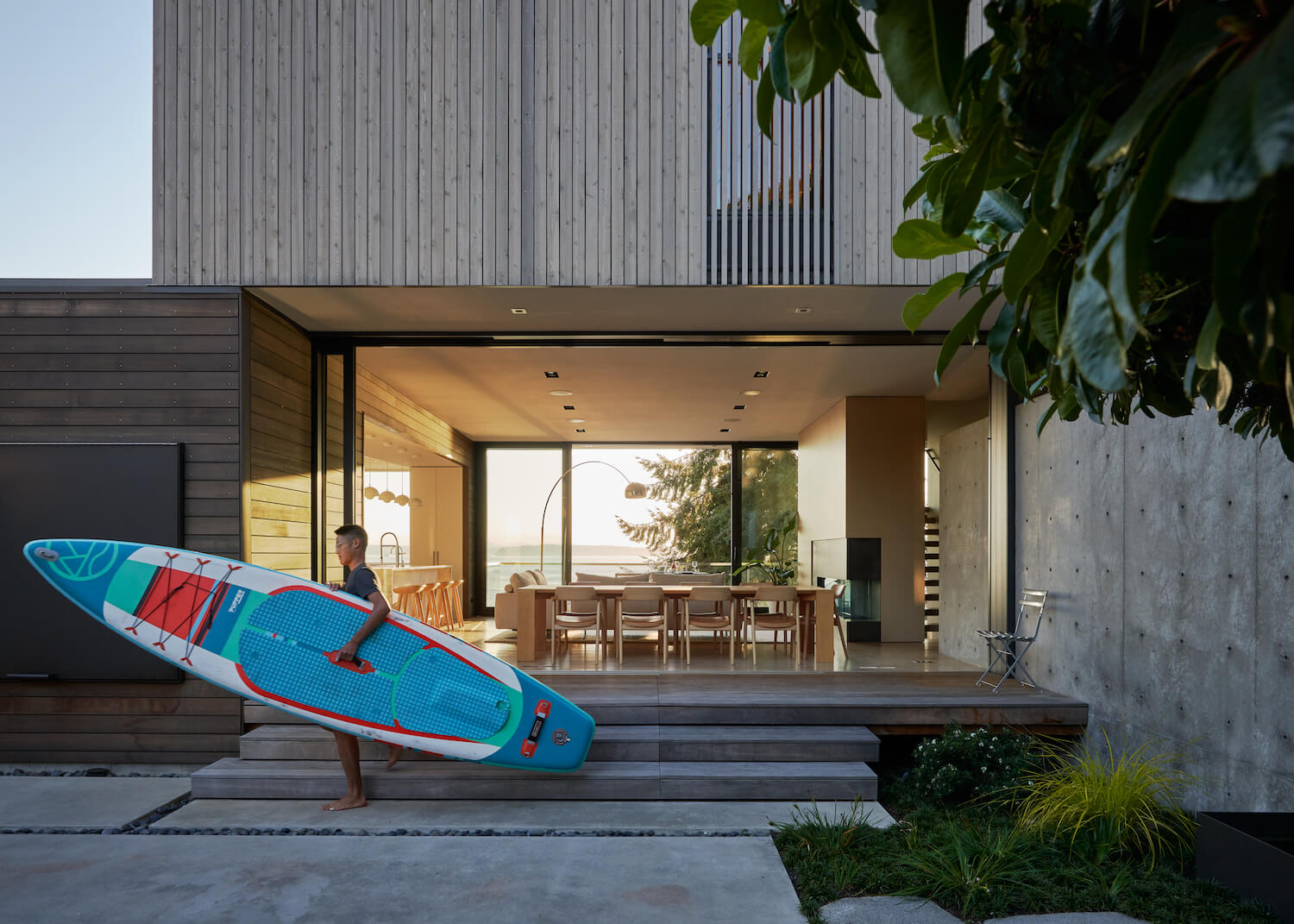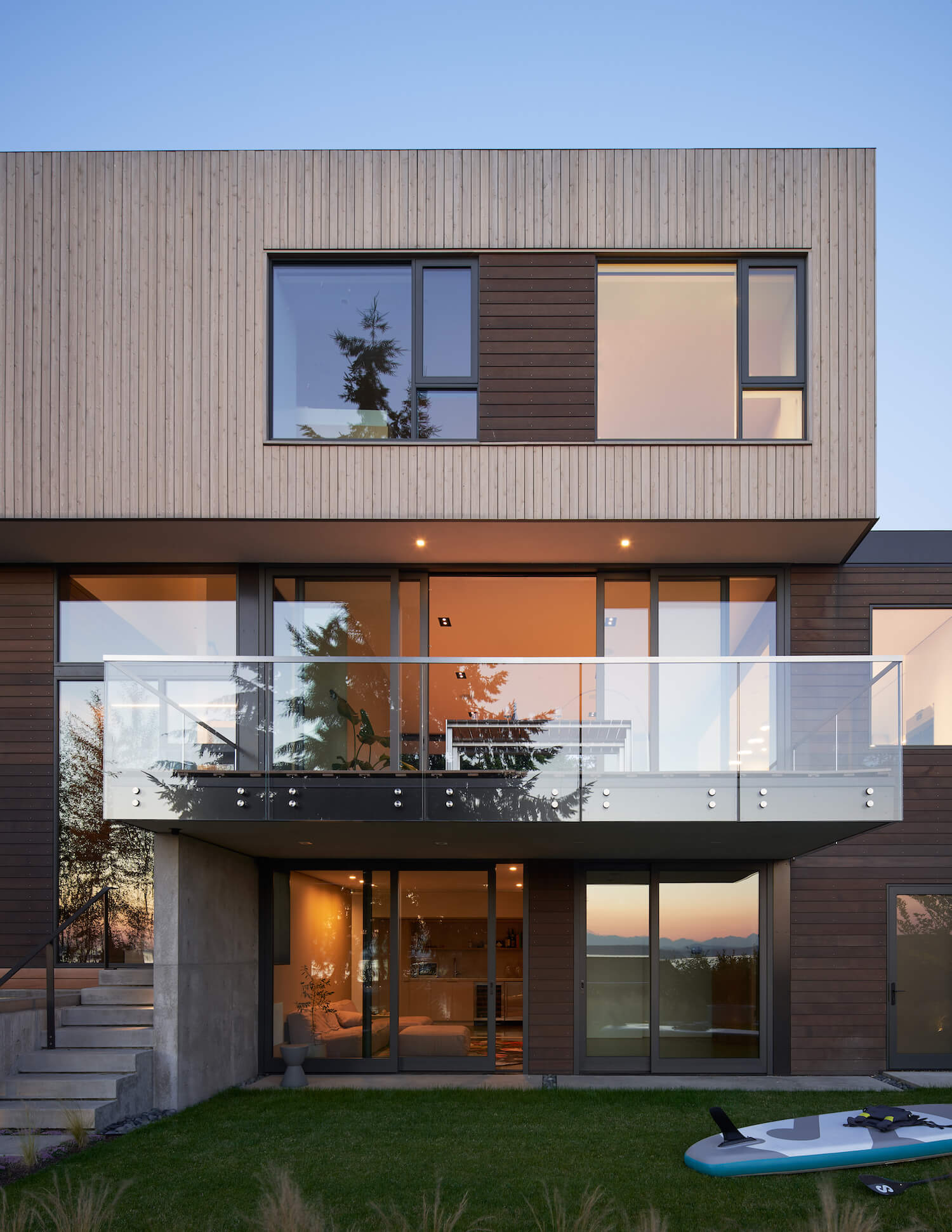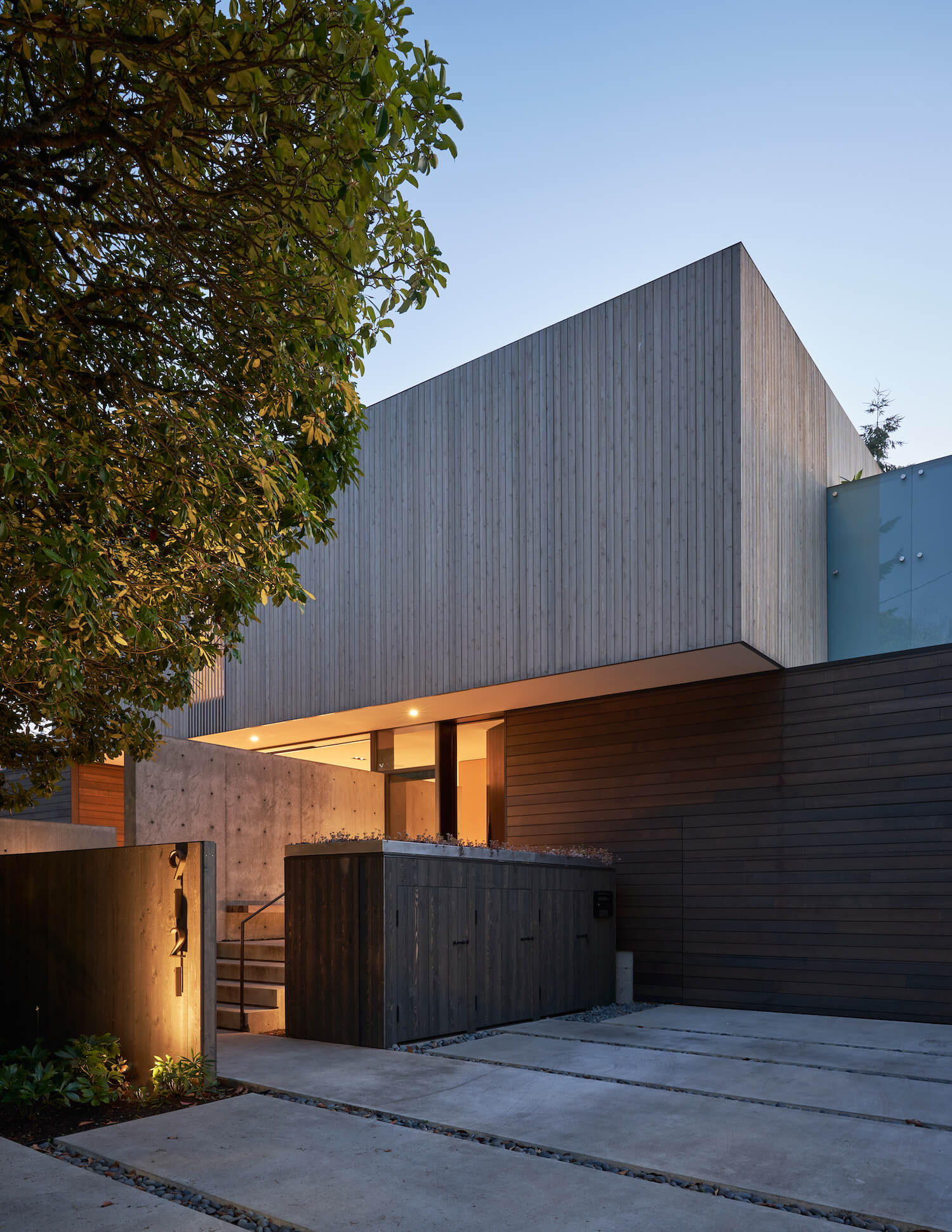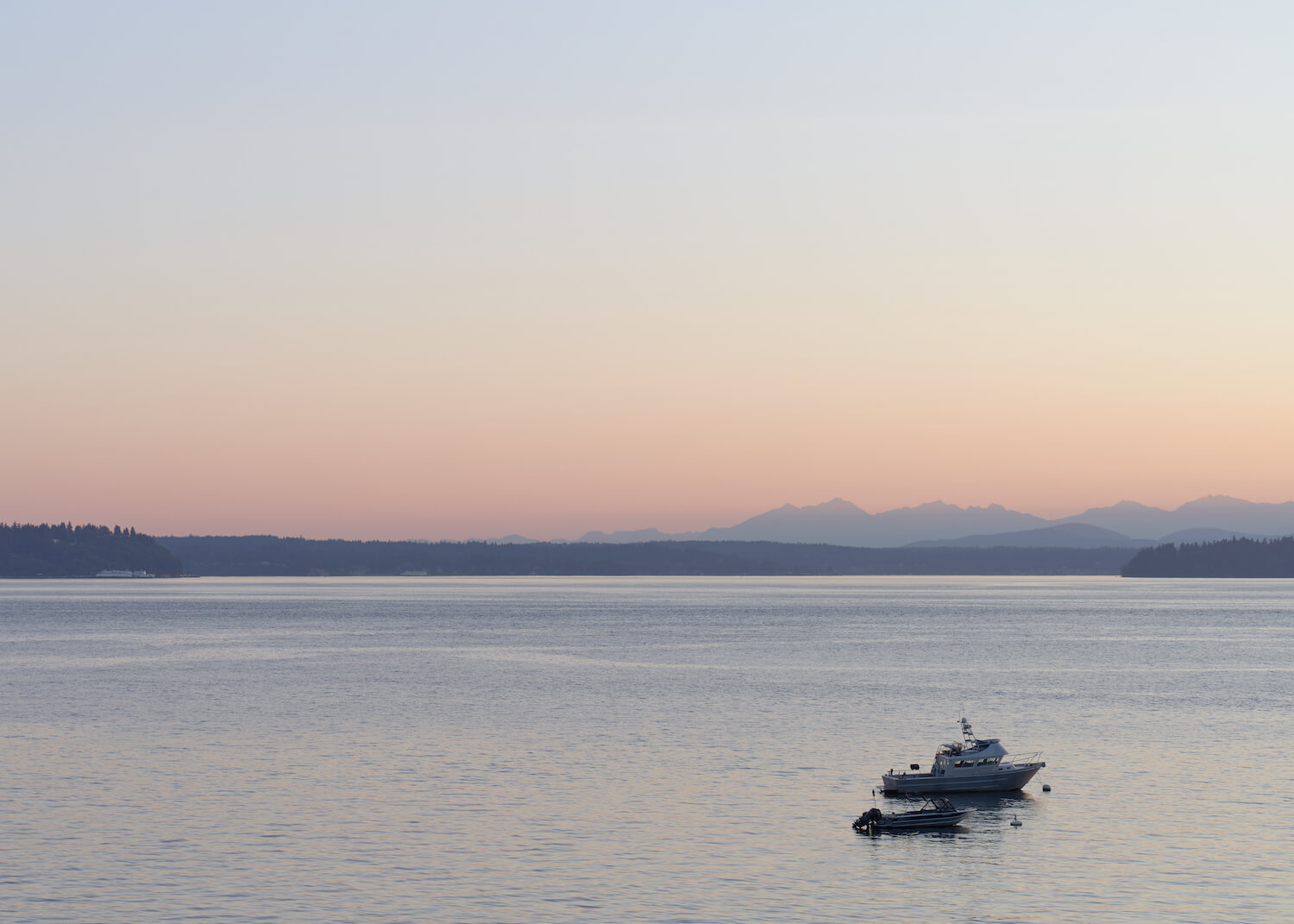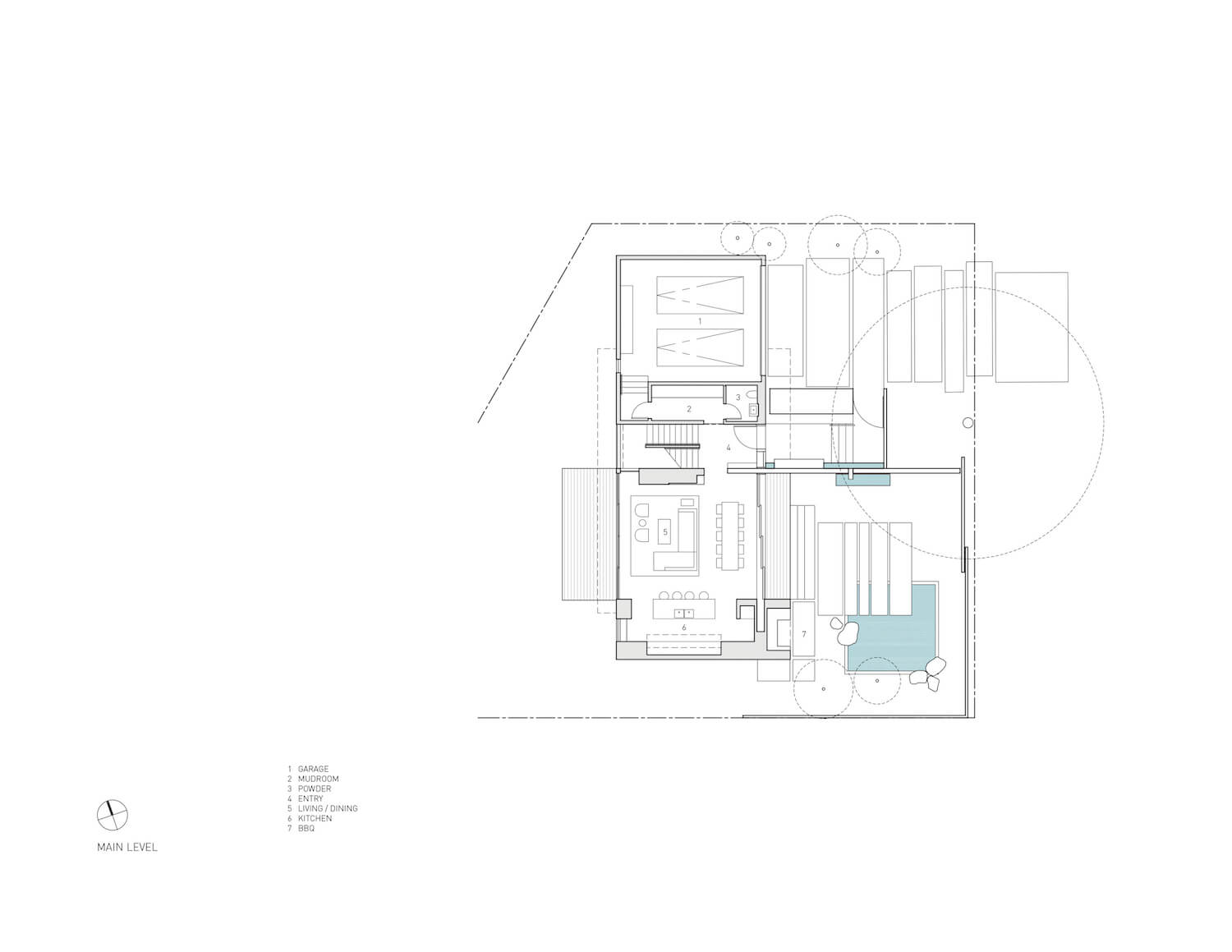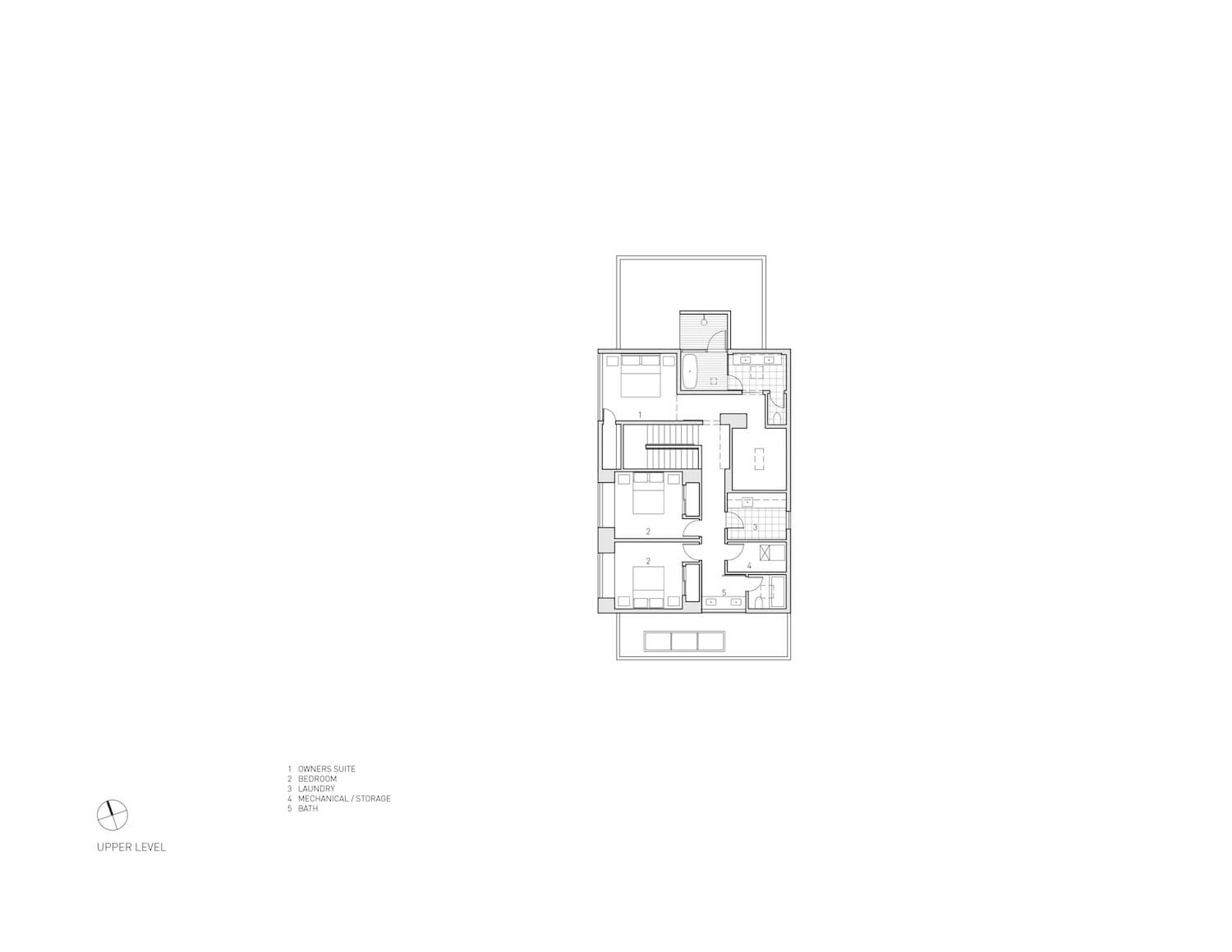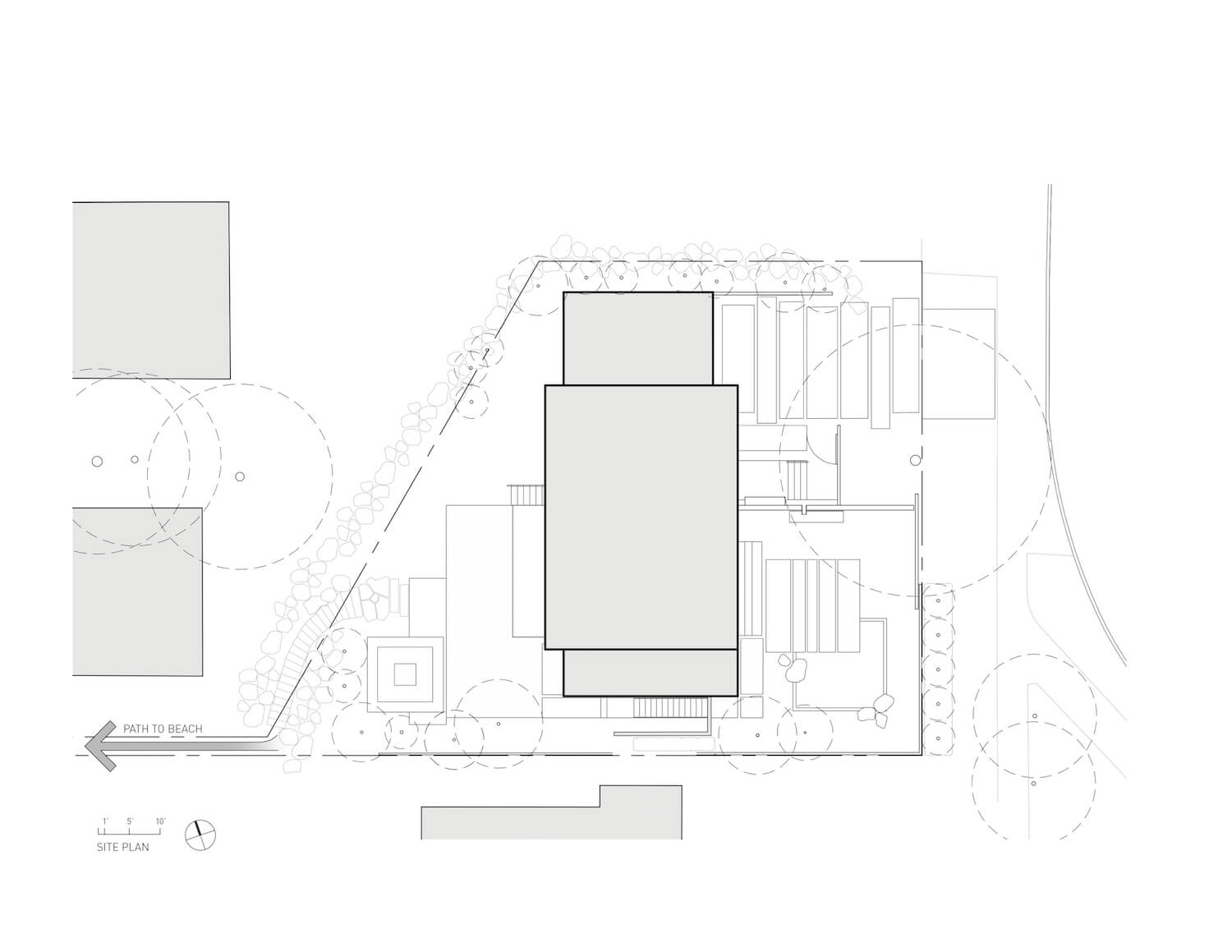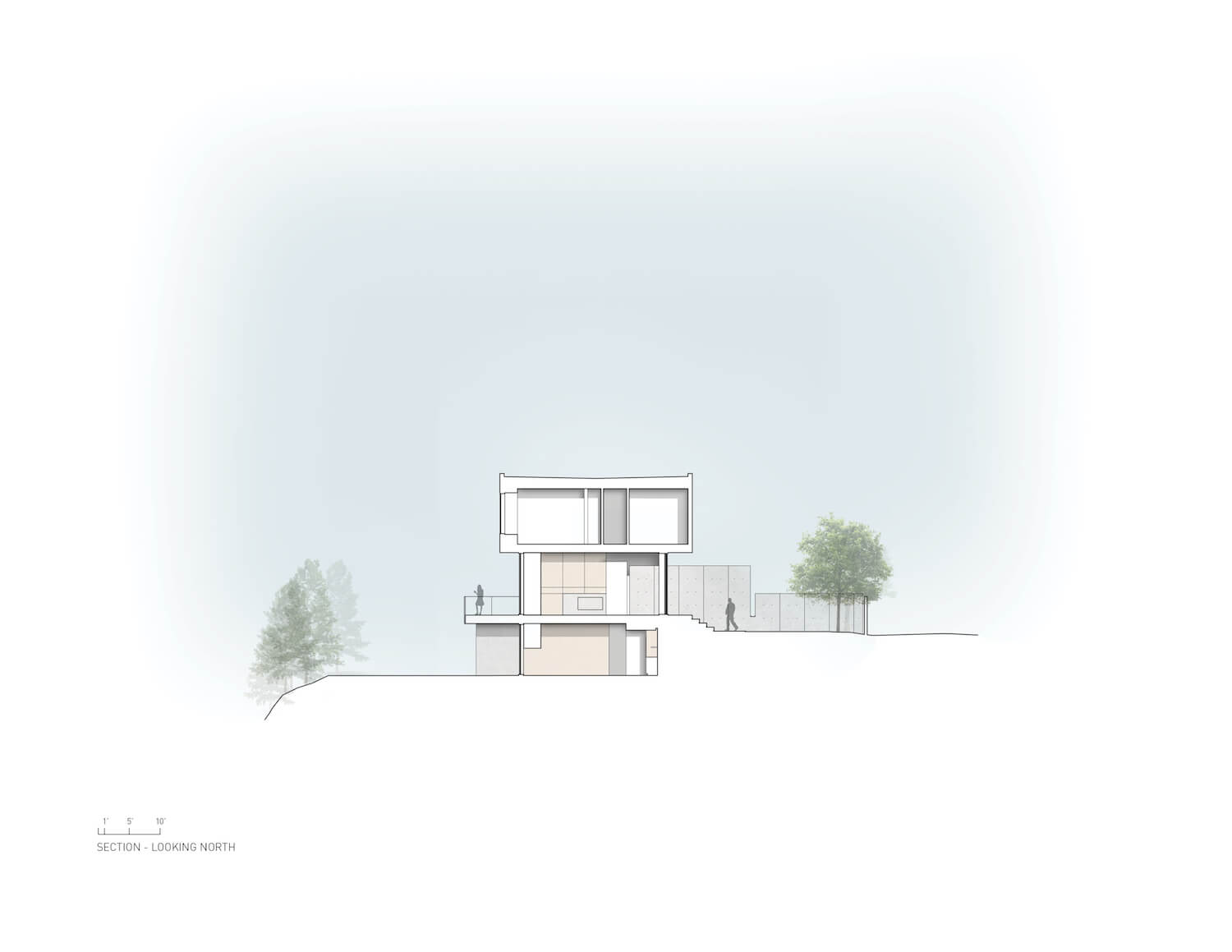 ---