Child Studio has designed an imaginary secluded house named 'Casa Plenaire', a fantasy summer hideaway for quiet contemplation.
The project plays with the ideas of wellness, escapism, and connection with nature. A series of cinematic images depict the dreamy sunlit rooms, presenting a lifestyle centered around wellbeing and self-care. Meaning 'in the open air' the name and concept of 'Plenaire' were conceived in response to the current lockdown situation, aiming to provide solace in the times when travel has become unattainable.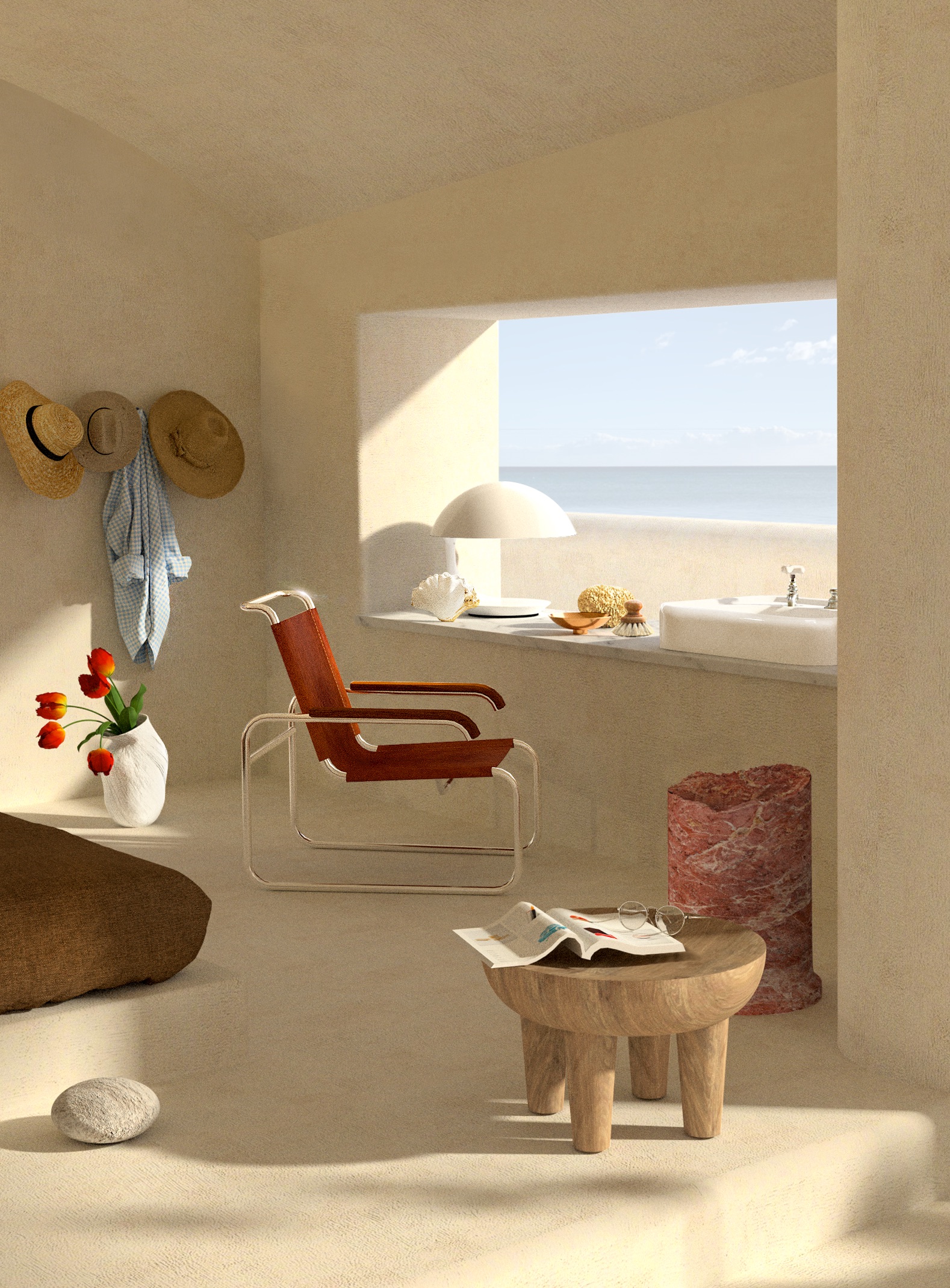 image © Child Studio
The collage-like environment balances a sense of realism and playful illusion. The undulating architecture flows freely from indoor to outdoor, taking cues from the archetypal villas of Balearic islands and Santorini houses, as well as the experimental modernist architecture of Eero Saarinen. Sculptural interiors follow the subtly defined zones of the lounge, terrace, bedroom, and the sculptural circular pool. The house is furnished with iconic mid-century pieces by Pierre Paulin, Eero Aarnio, and Greta von Nessen, complemented with a quirky mix of nostalgic memorabilia, such as pottery, exotic seashells, books, and flowers. The meditative atmosphere is reflected in the muted sandy palette, set against the dazzling blue sky.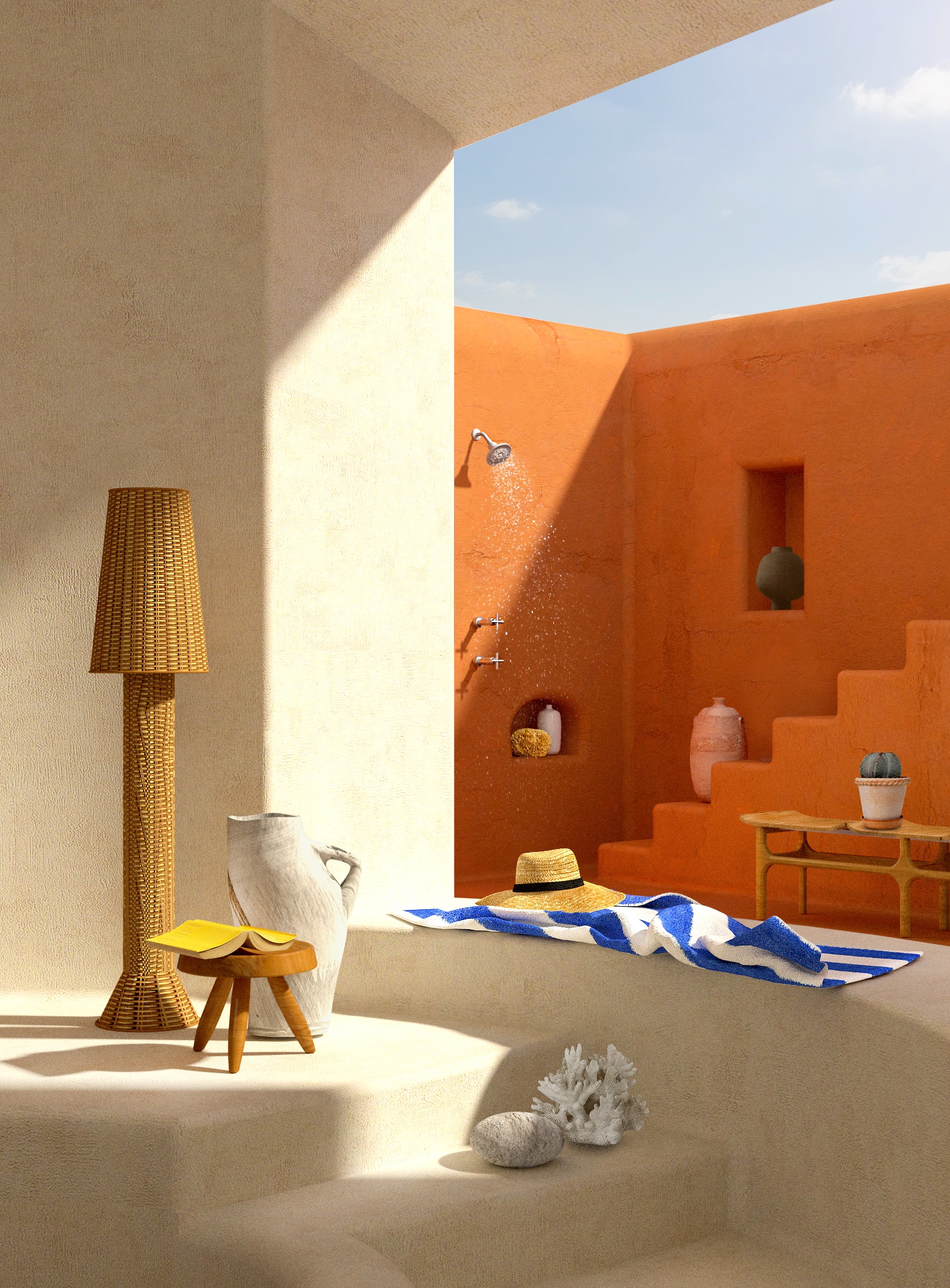 image © Child Studio
'Casa Plenaire is designed to evoke the memories of a perfect holiday and we wanted to achieve a dreamy, otherworldly quality, rather than creating a realistic architectural space,' ​- commented Che Huang and Alexy Kos,thefoundersofChildStudio.'T​ heconceptwasborninresponsetothecurrentlockdown,wherewefind ourselves confined to our homes. We dream about far-away destinations, constructing stories from the personal collection of memories and desires'.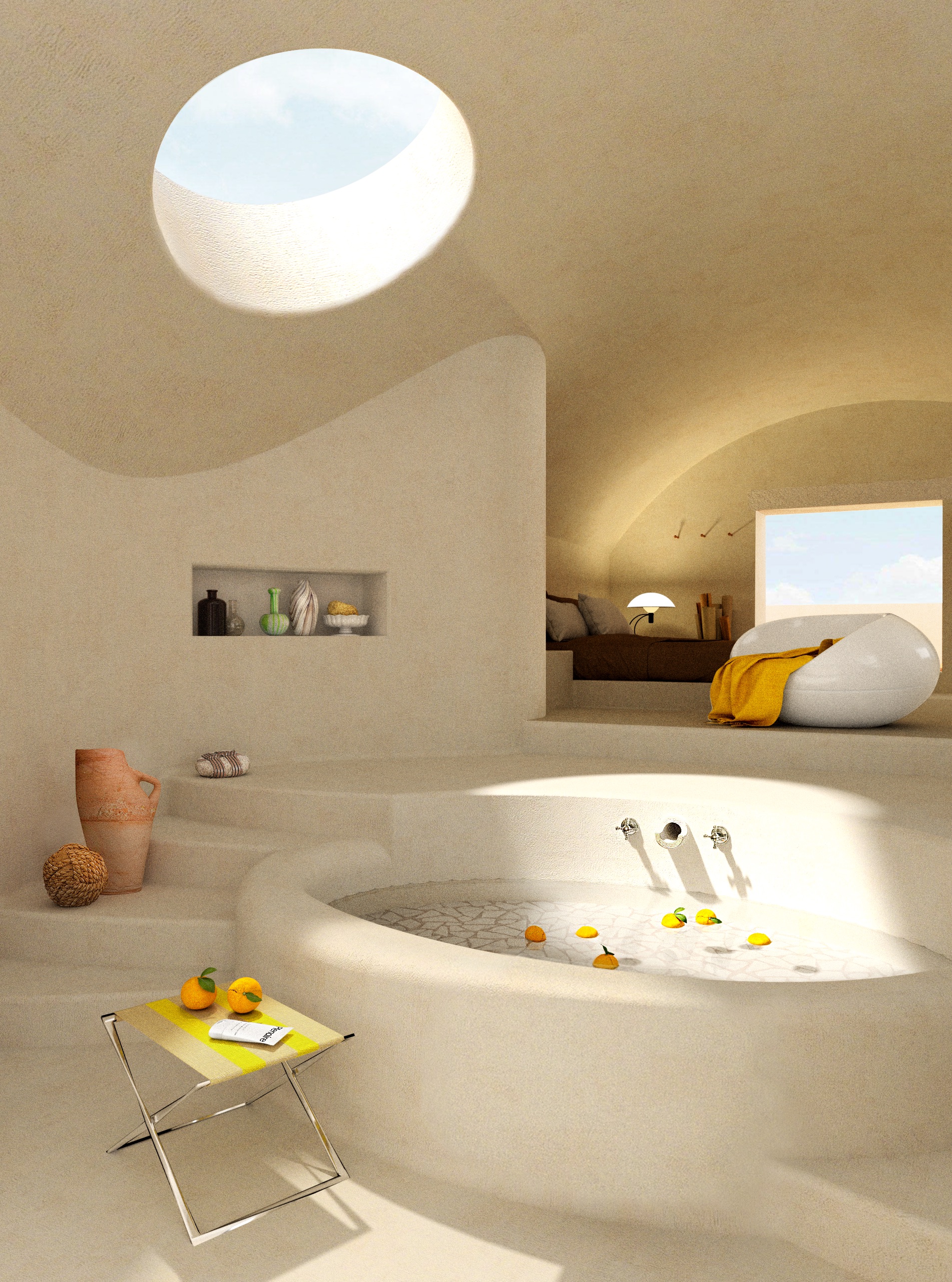 image © Child Studio
'The project was an opportunity for us to explore new ideas and test new concepts for the post-lockdown world. The seaside location is a collage of memories, dreams, and visual references, for the period when travel has become unattainable,'-​ saidthedesigners.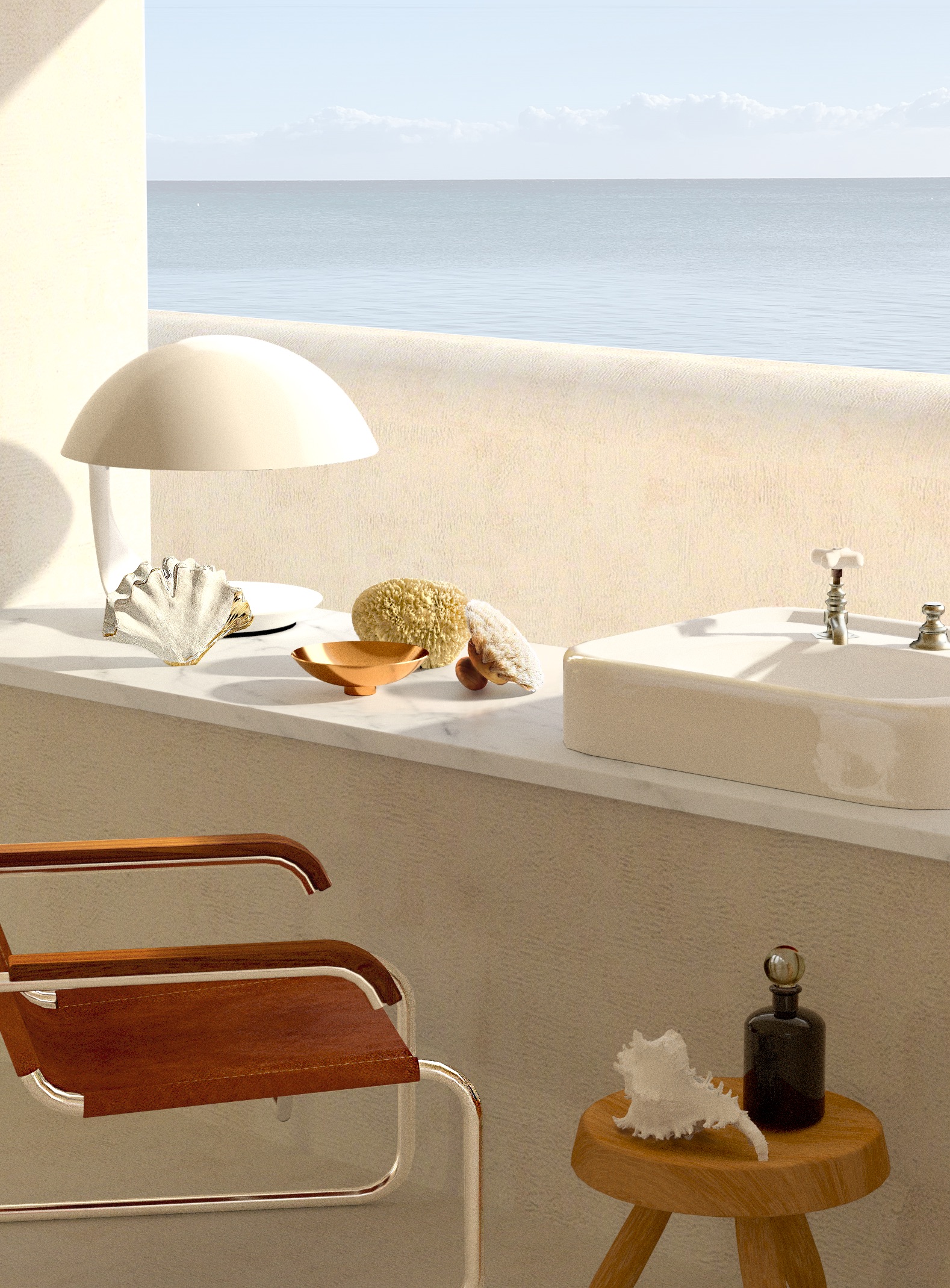 image © Child Studio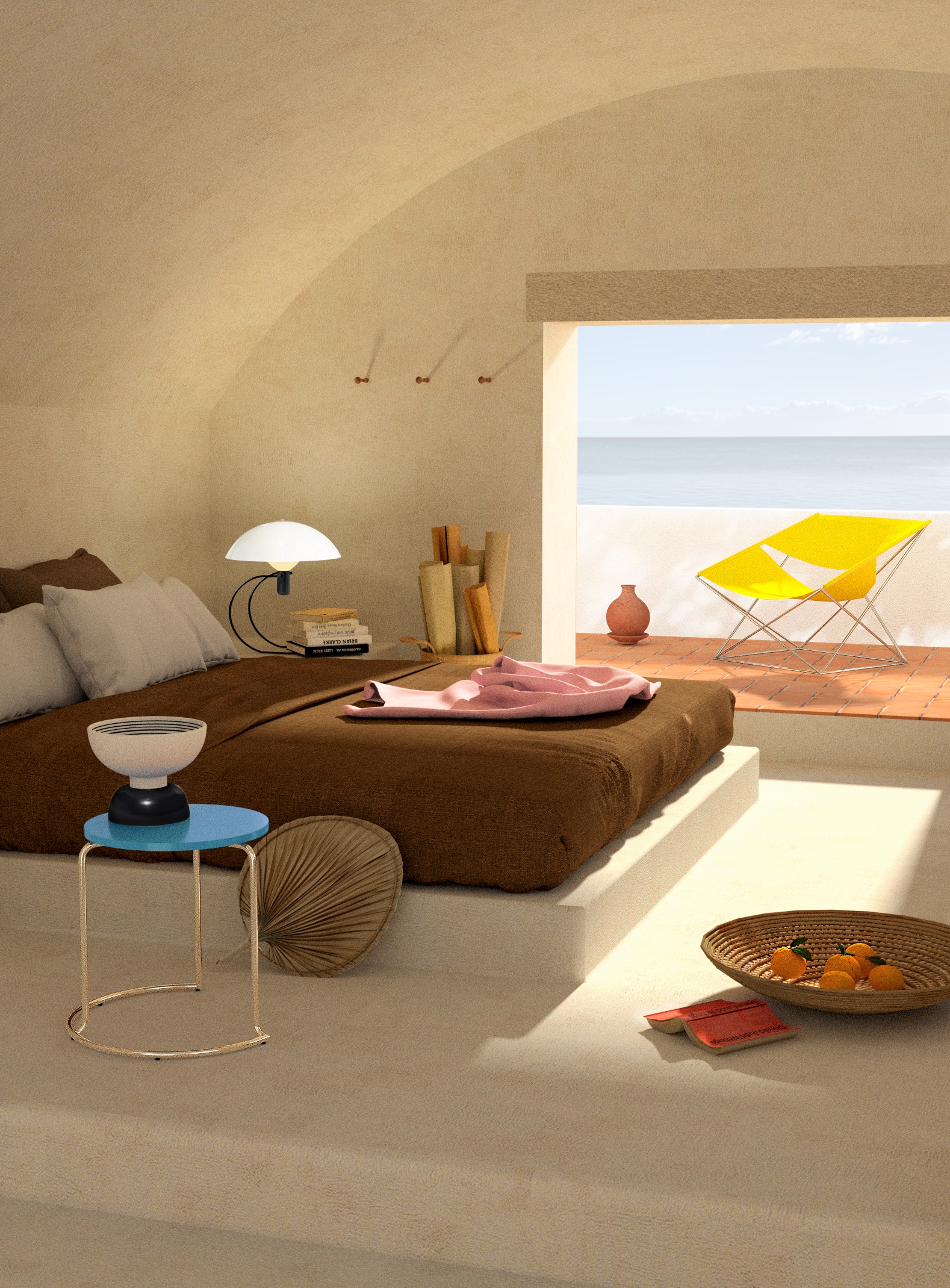 image © Child Studio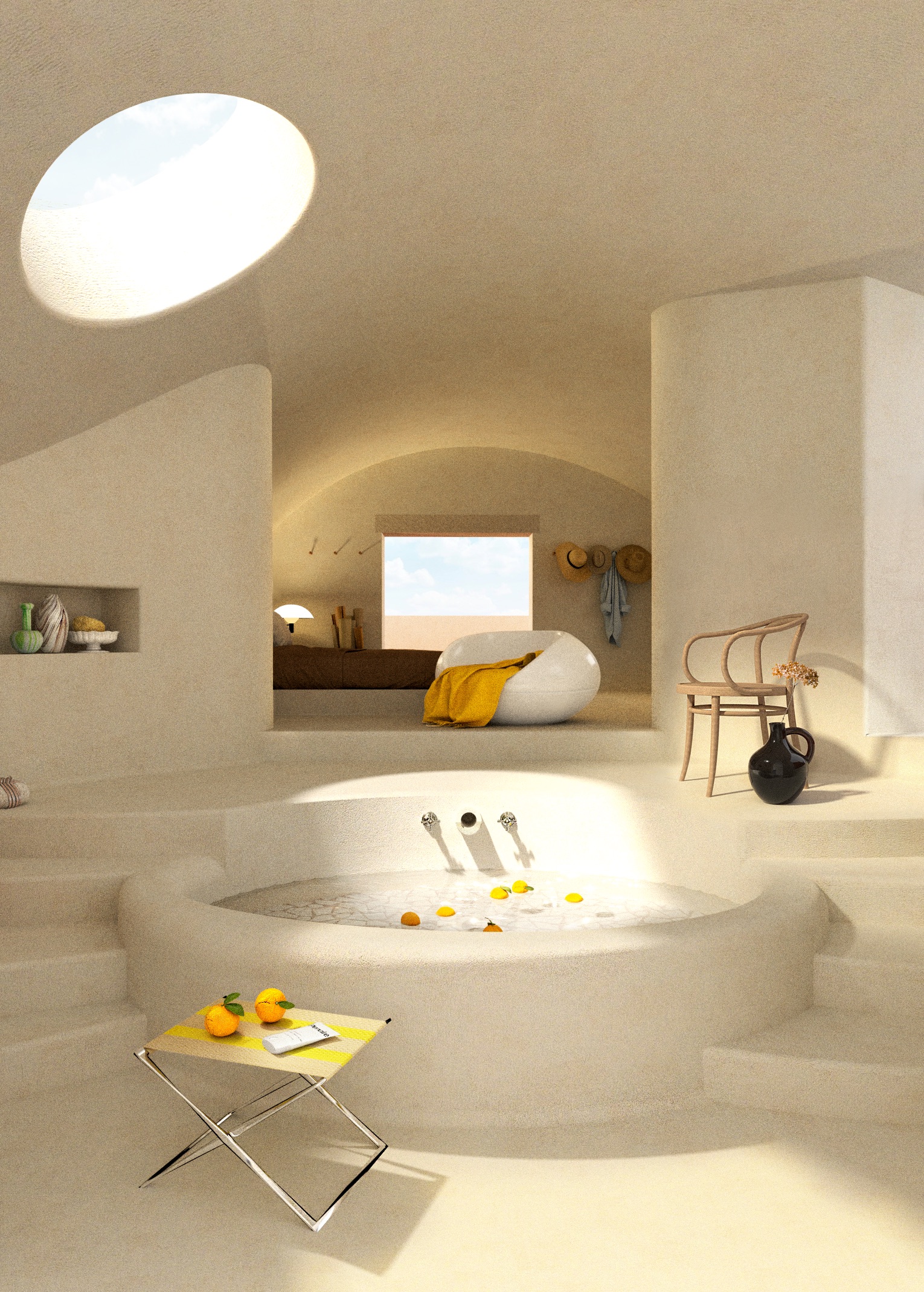 image © Child Studio
Project name: Casa Plenaire
Architecture firm: Child Studio
---