MUDO: The Barrio de Santiago, being a reference in Merida, Mexico. Located in the histor- ic center, and composed of the oldest churches in Yucatan, it has suffered a period of ne- glect in which the new generations were losing their roots in the center of the city. For this rea- son, the project is being developed on an abandoned property, approximately 120 years old. It is a 157.23m2 lot, having 5.60m in the front and 24.88m in the back, with a house in three bays of 61.28m2 of area. Being a house of the mentioned period, it is built with stone mason- ry walls of 50cm, reinforced slabs, pasta floors, forged ironwork and carpentry made by hand. The only purpose of the intervention to be carried out is to convert the abandoned proper- ty into a habitable space; it is a house for an elderly person. Therefore it is vital to facilitate ac- cess on a single level to all areas of the house and the basic needs of a comfortable and serene home. To this end, the house was conceptualized between two gardens. The first one being an access garden that func- tions as a hall and porch. This allows the total conservation of the original facade, but with a proposal for a more contemporary facade respecting the street facing.
As for the interior aspect of the house, taking advantage of the heights of the slabs of the time that favor the cli- mate of Merida for ventilation and natural lighting, the bedroom is proposed with a view of the access garden that serves as a vegetation barrier to the western sun and takes into account the use of the hammock through the ex- isting perforations to place the rings. The social area is located in the second and third bay of the house, seeking natural lighting through the existing slabs and walls, leaving the dining room overlooking the garden at the back of the property. Trees from the region were planted in the garden, since it was an arid space, a concrete slab. In this area is located a well of the original property that was recovered and re- used to place a body of water helping to regulate the climate of the city. The materiality of the house is based on demonstrating the vestiges and witnesses of the original house. The original stone of the house was discovered in the walls, thus forming a 60cm base in the interiors, following this criterion; the walls were roughed until the original paint was found and the passage of time was made apparent. The pasta floors were preserved in their entirety, having different patterns in each room as was typical in these dwellings.
Reflecting in the house the contrast of the passage of time, bringing it to the contemporaneity of the furniture and finishes proposed for the intervened areas and current human needs.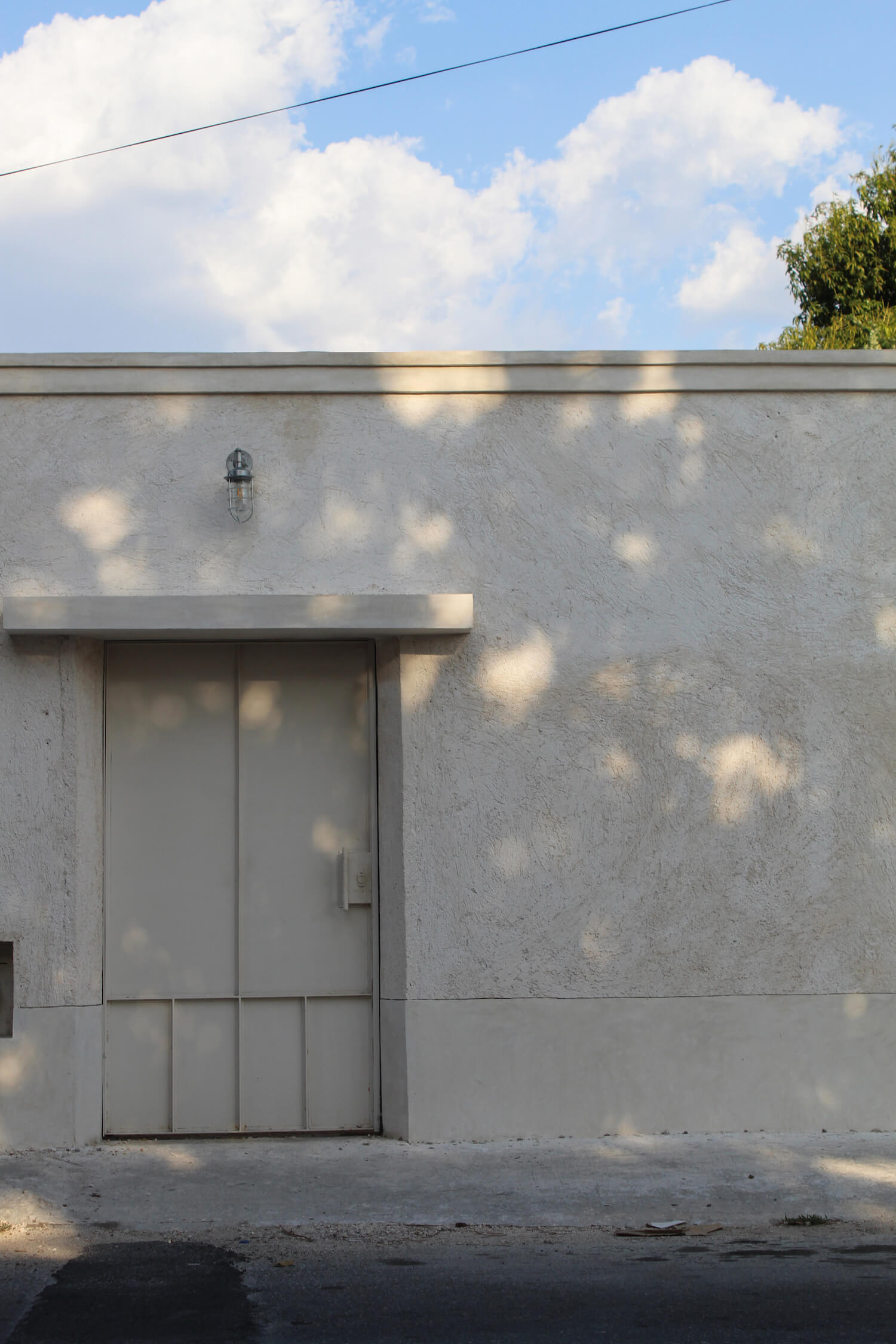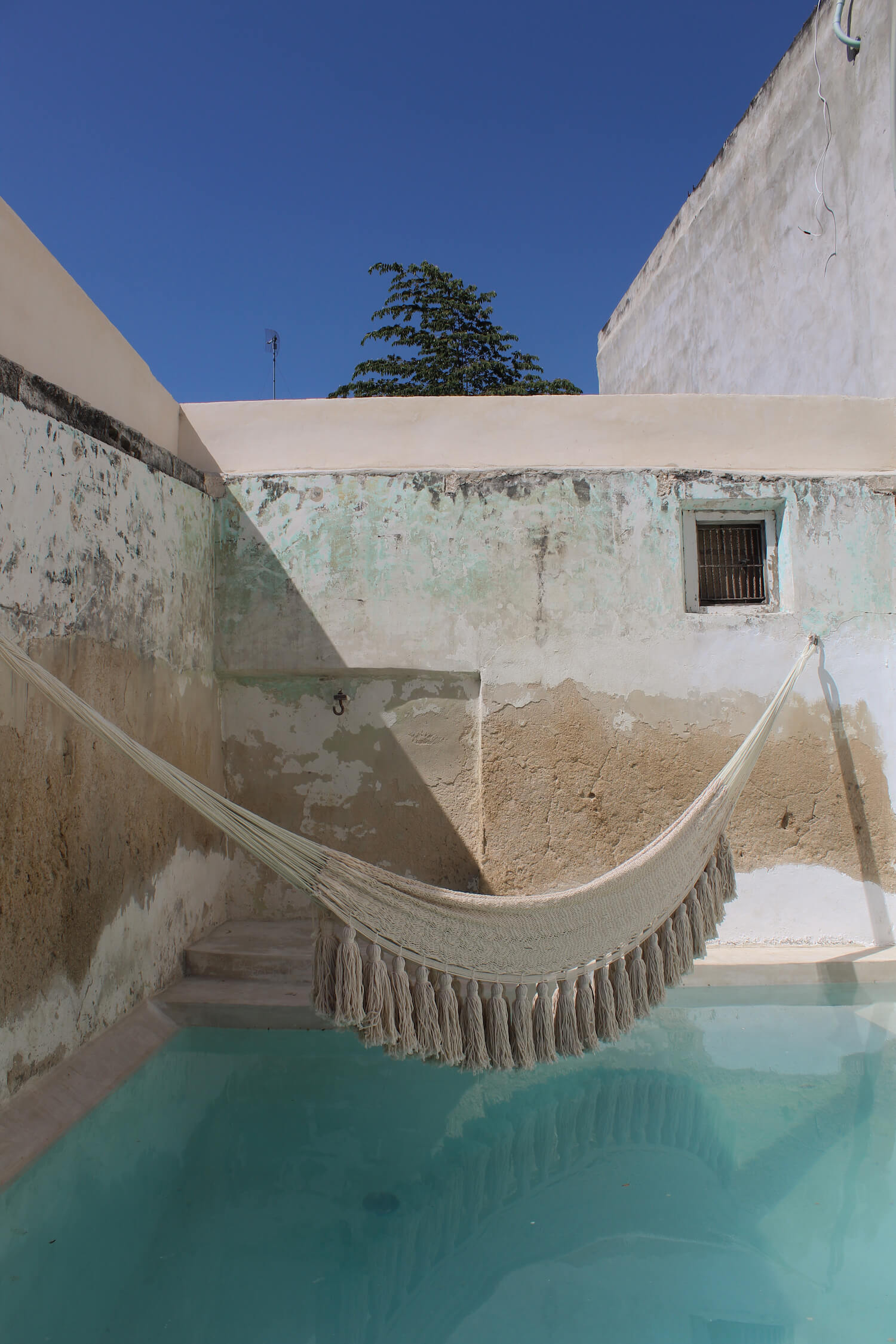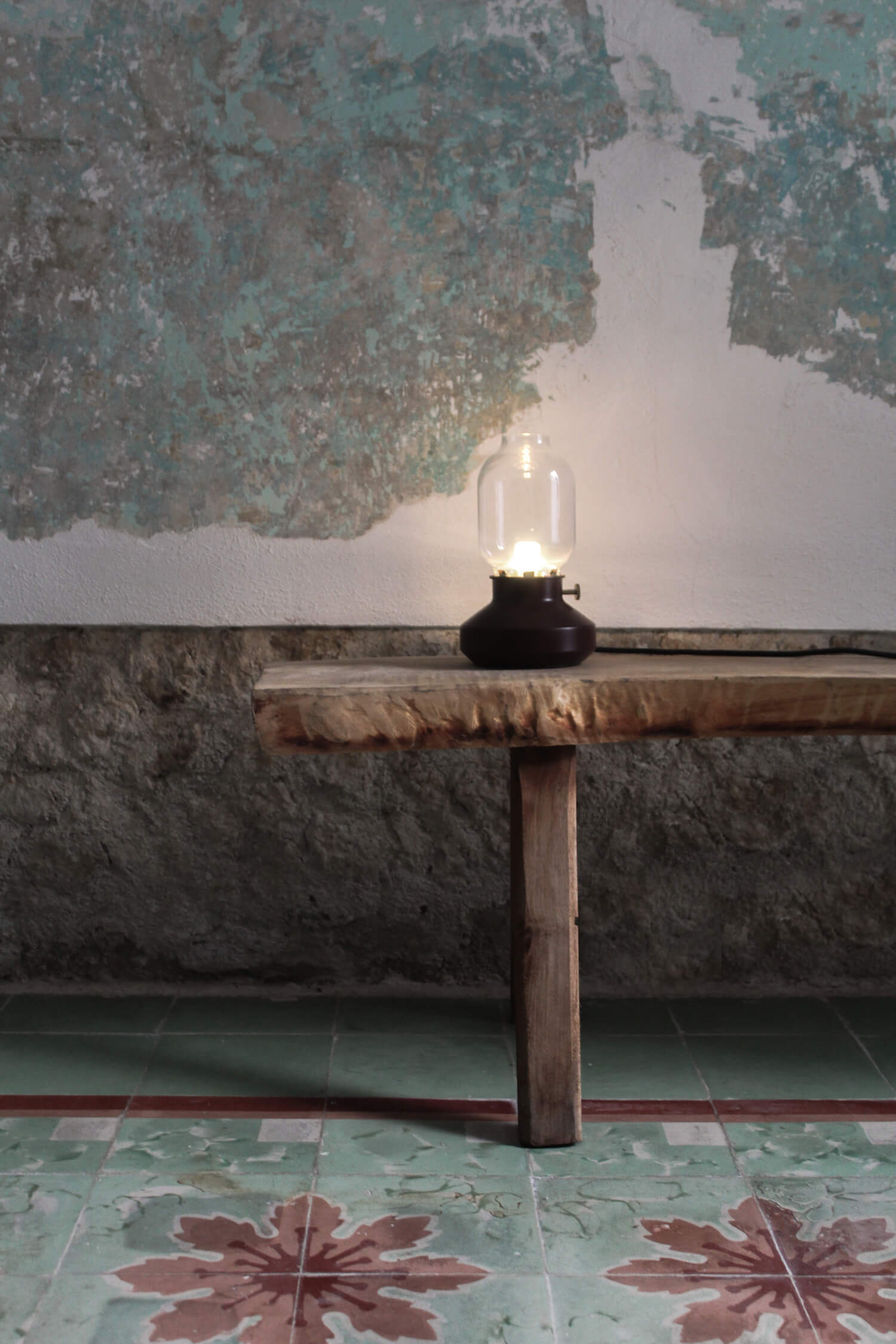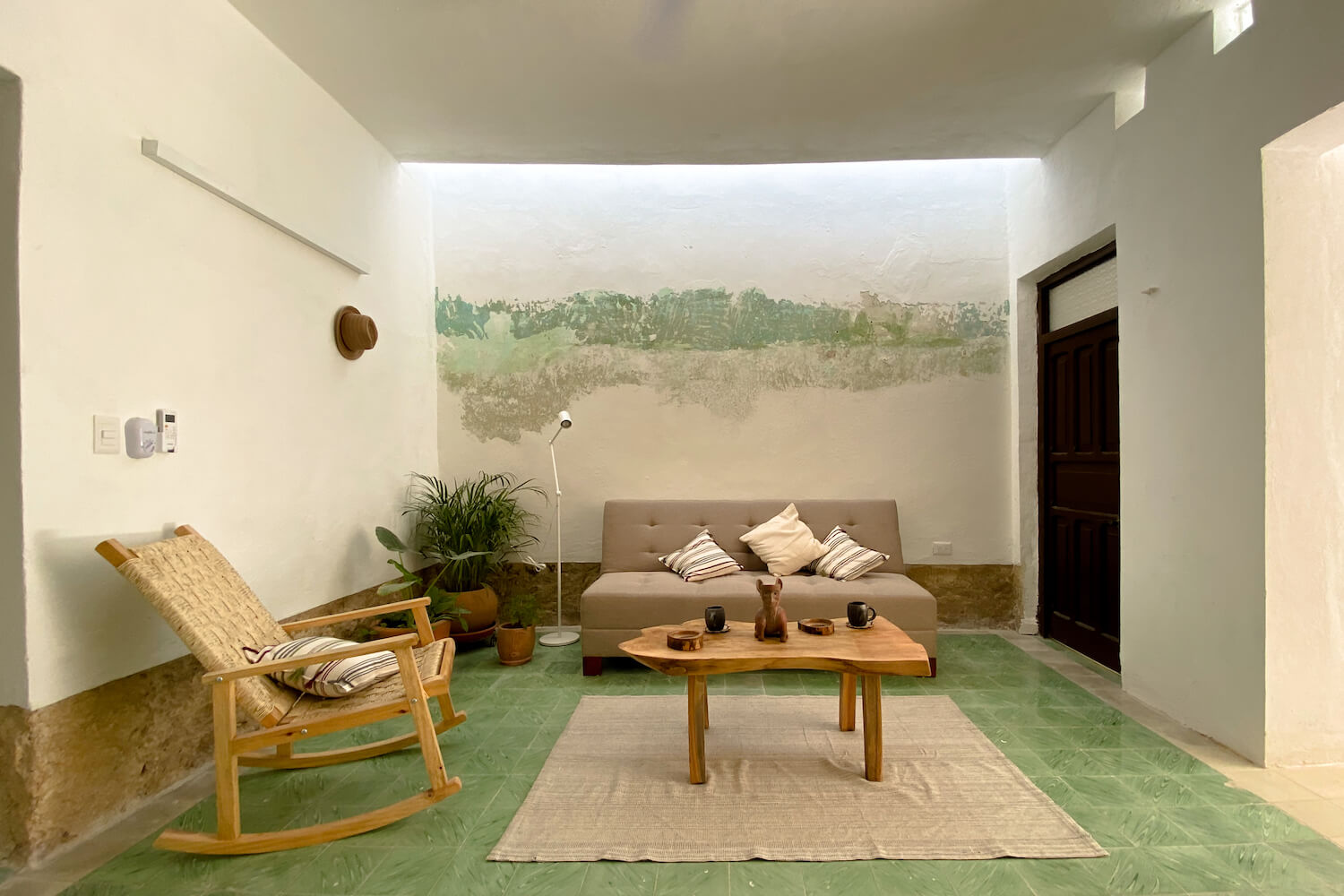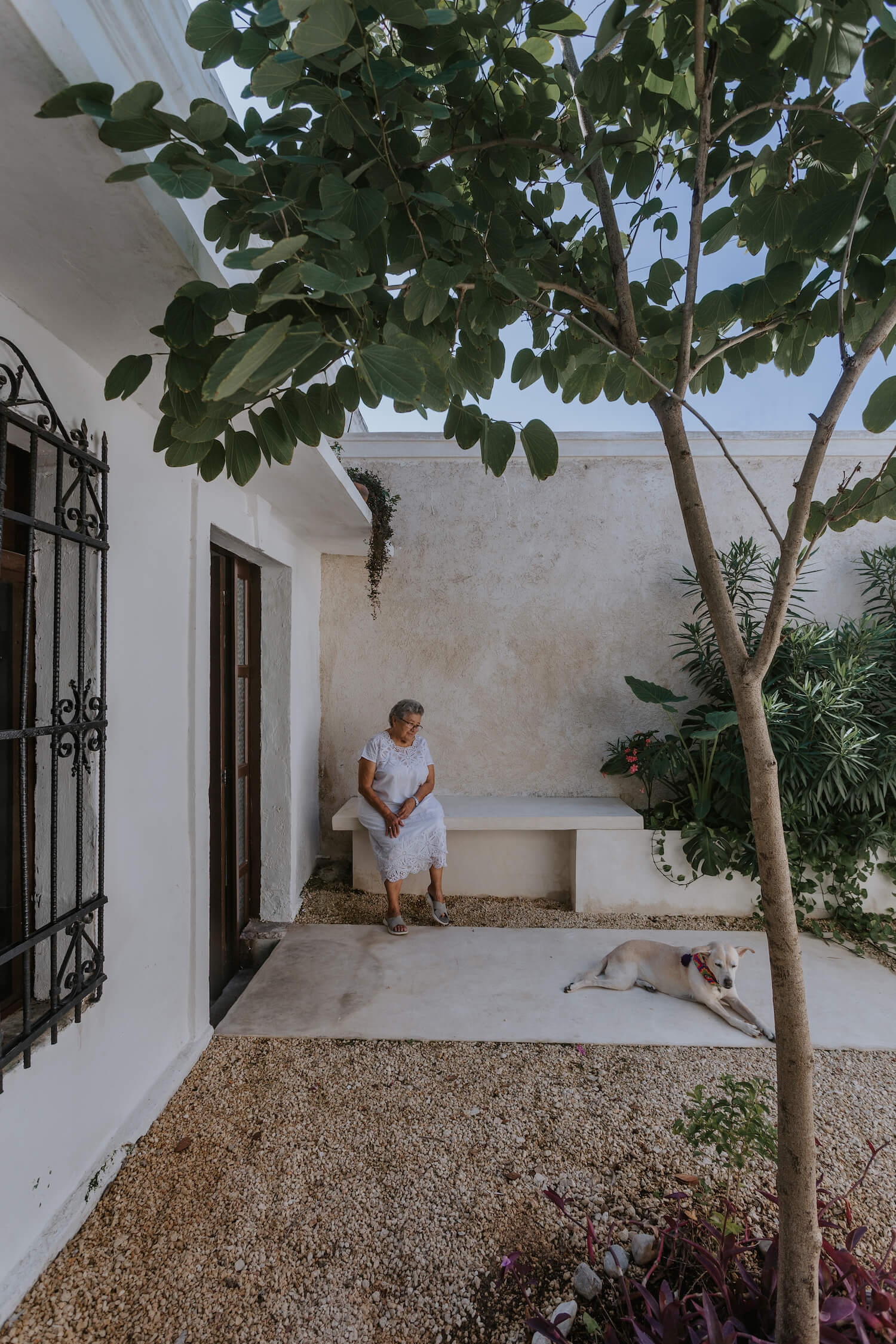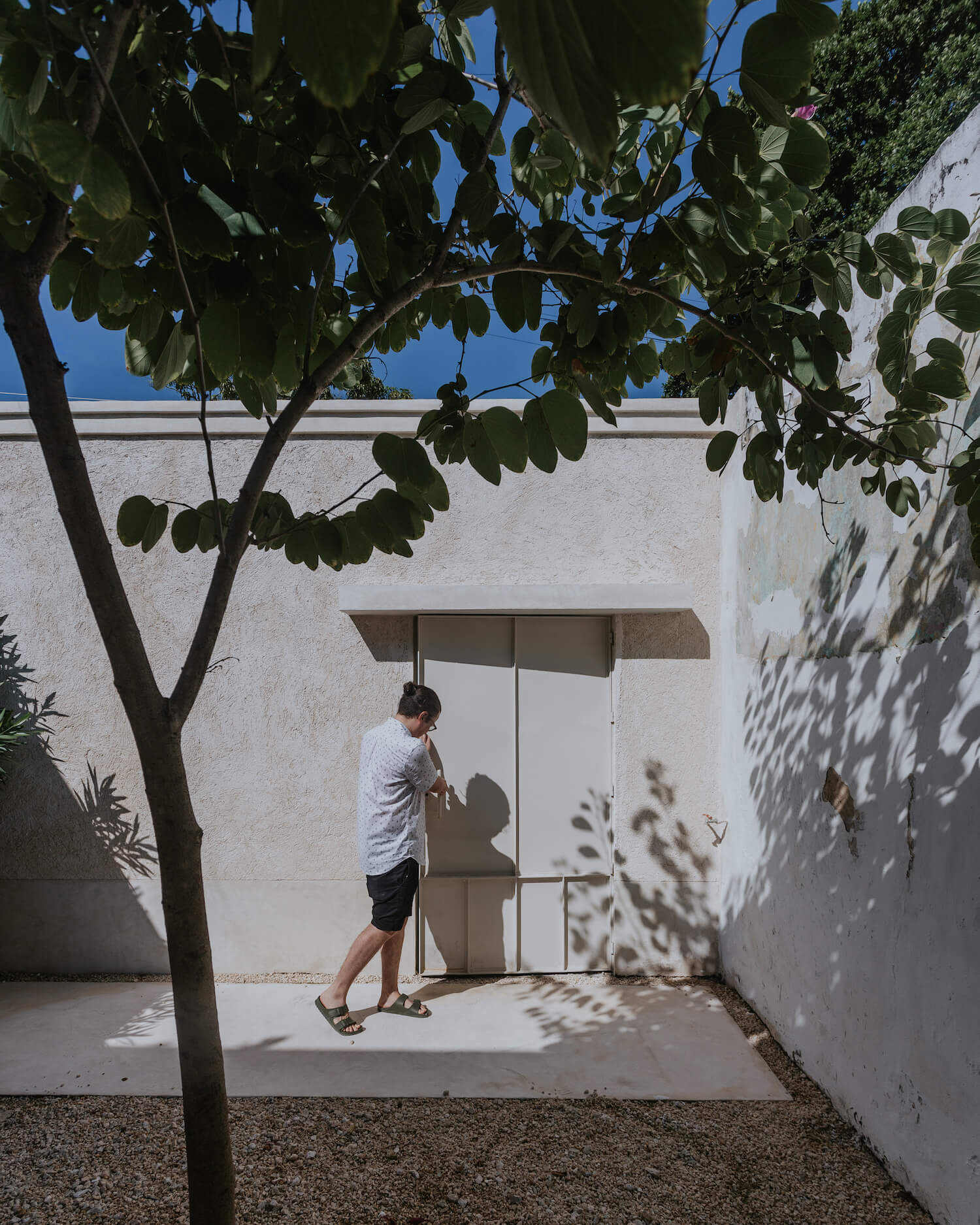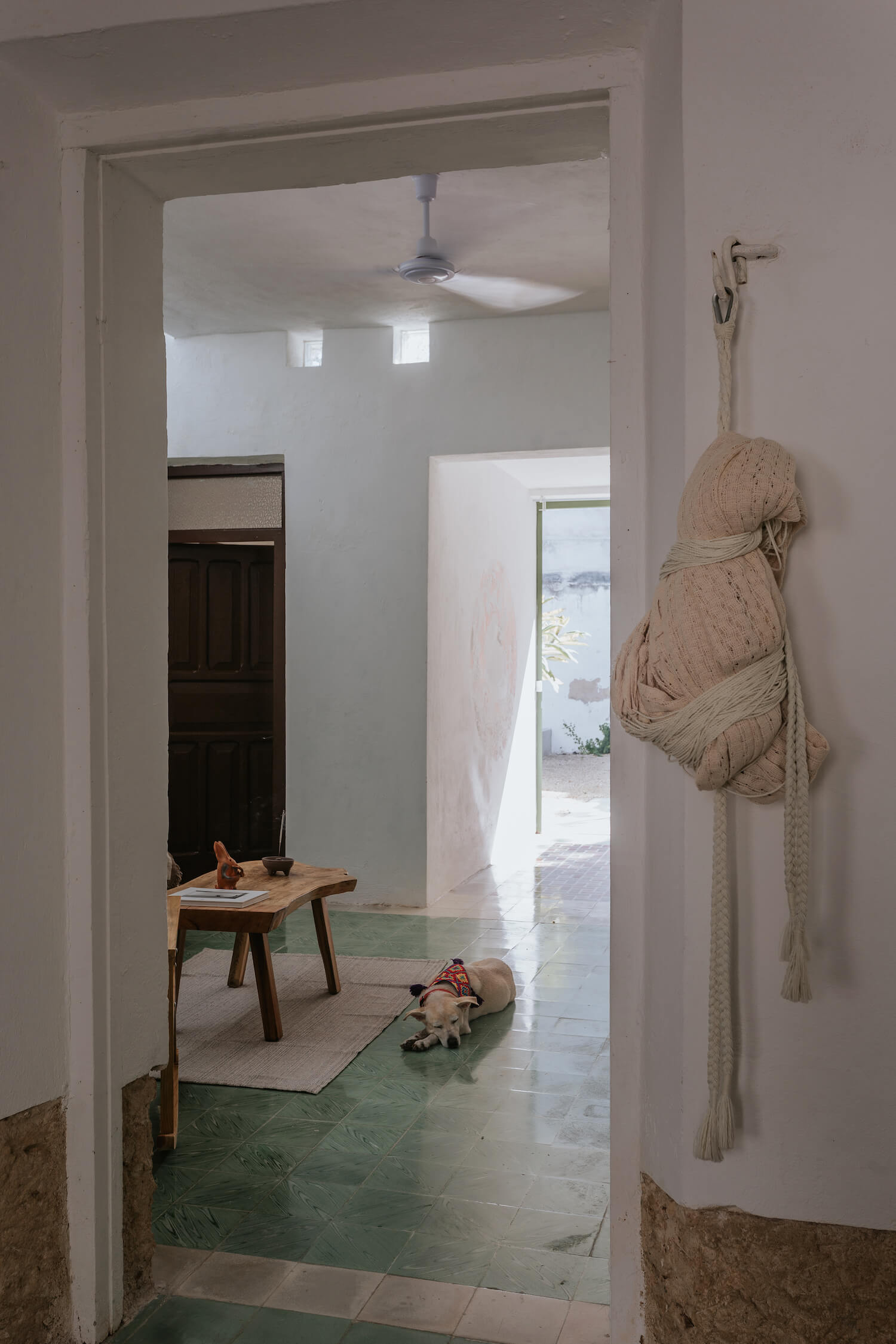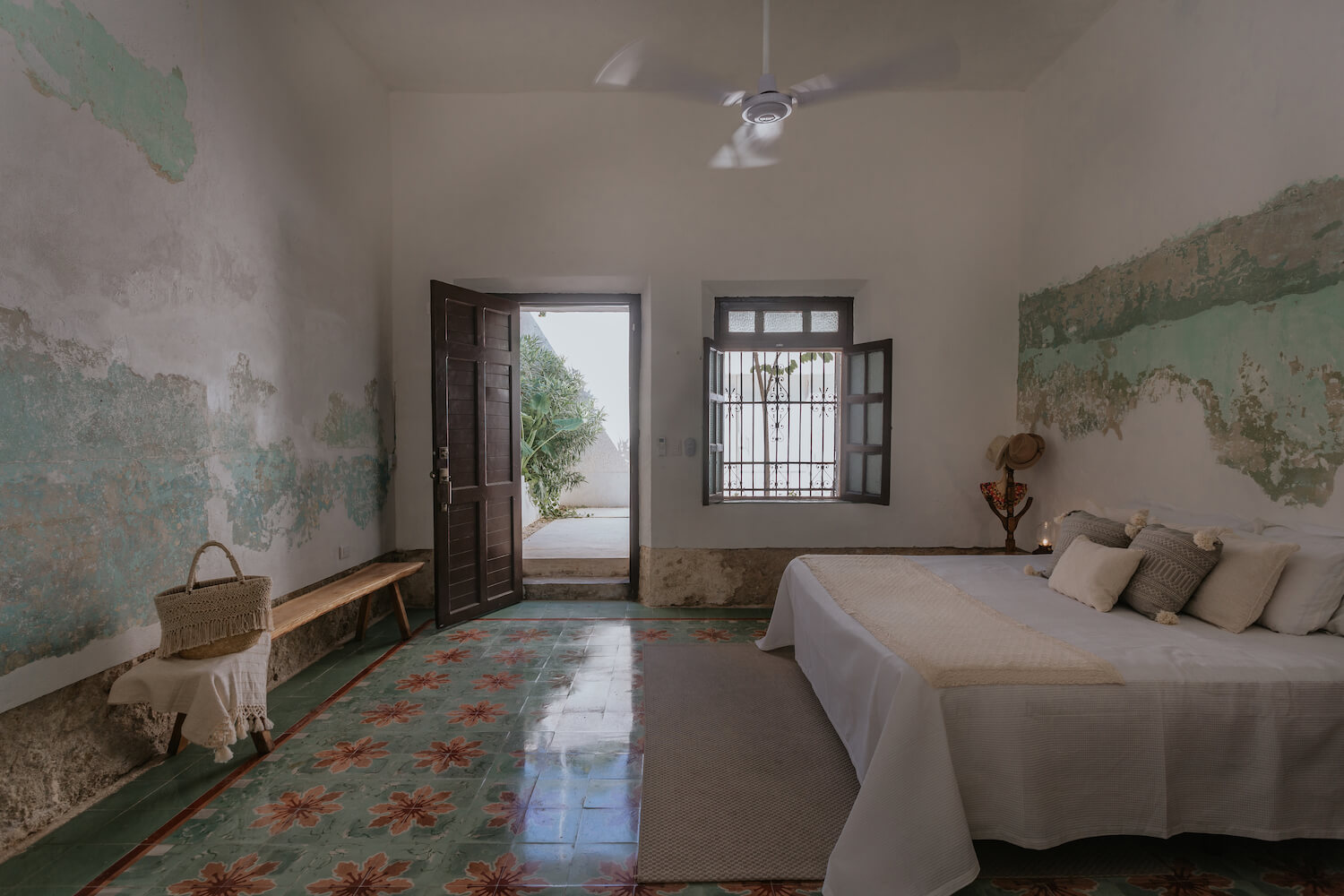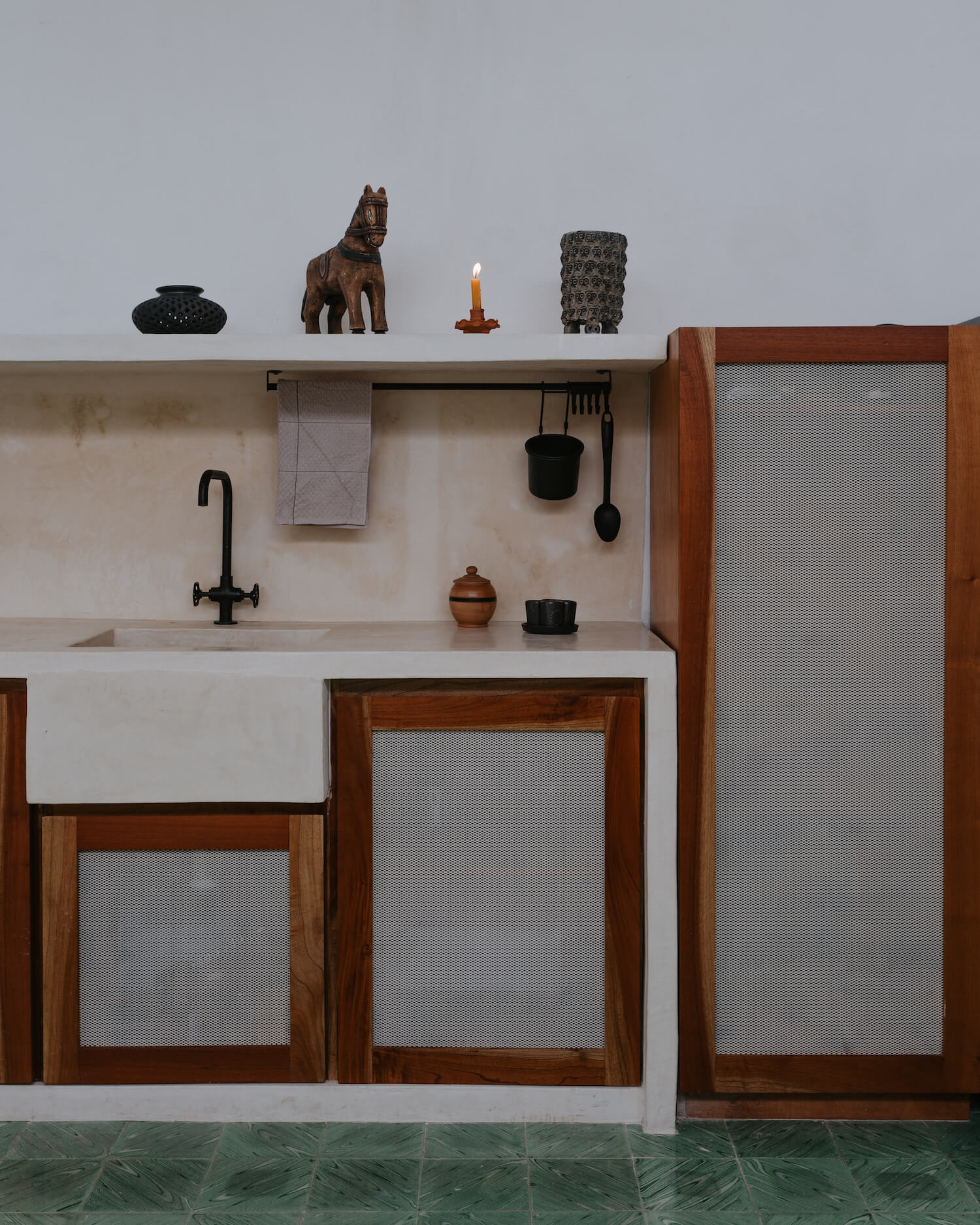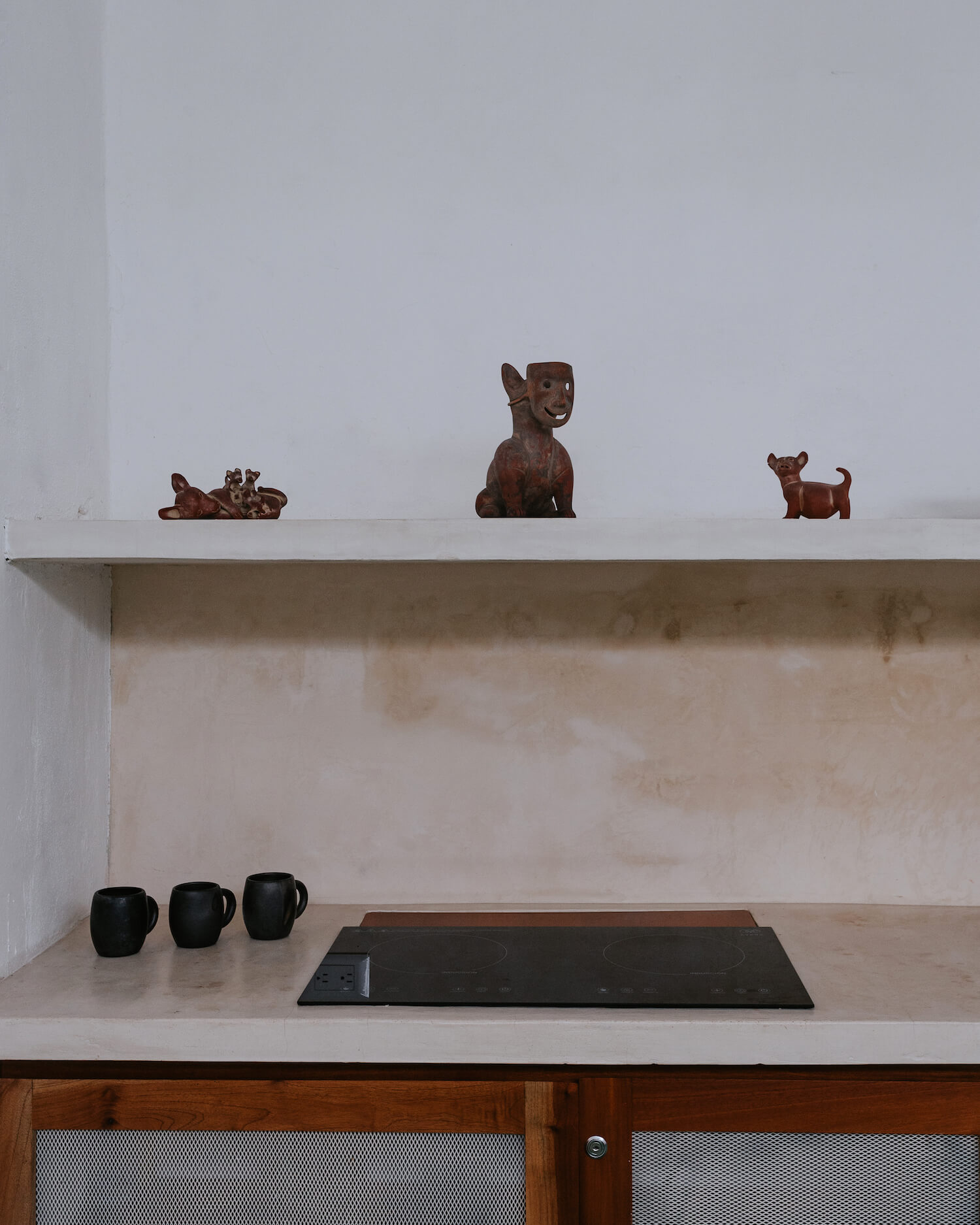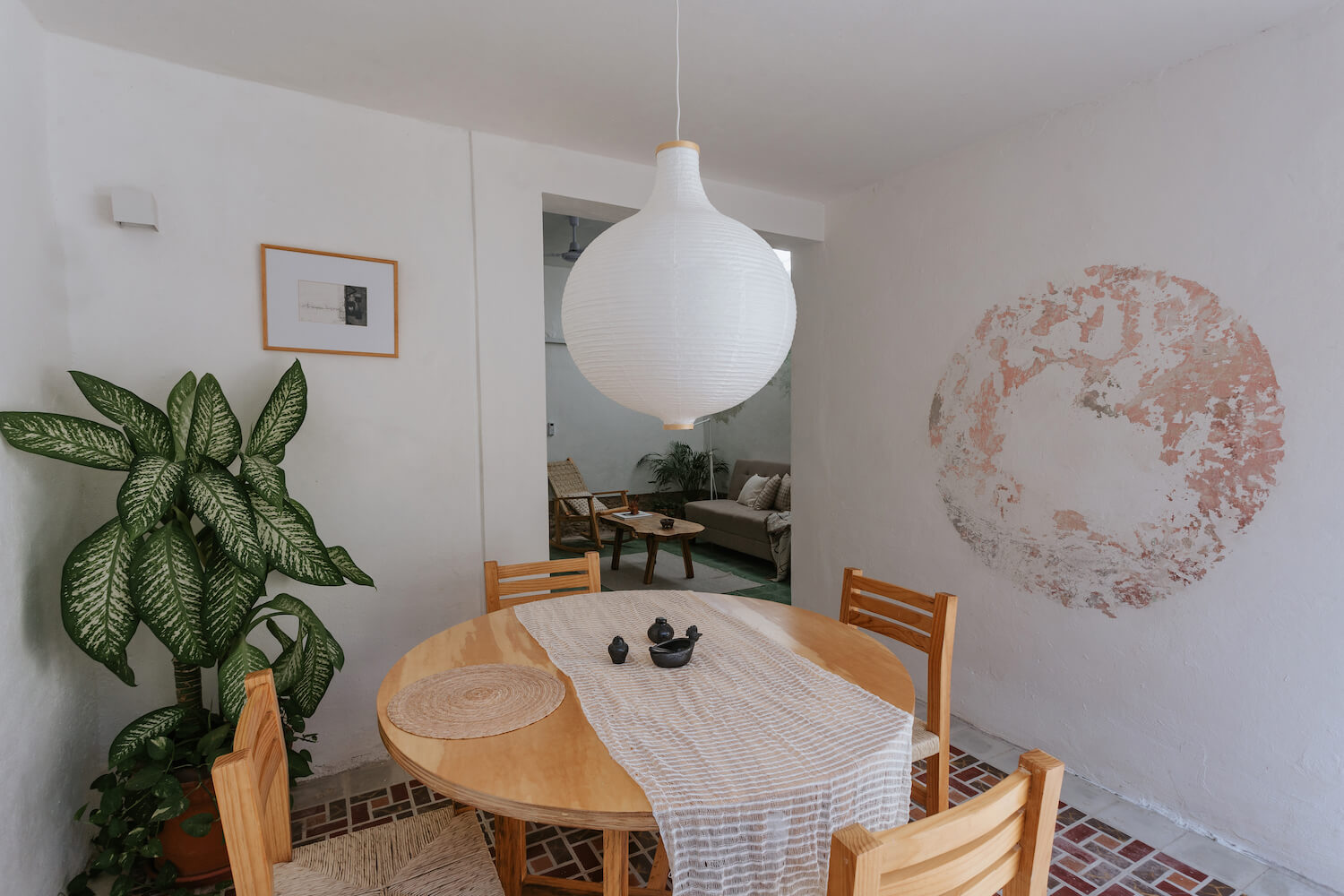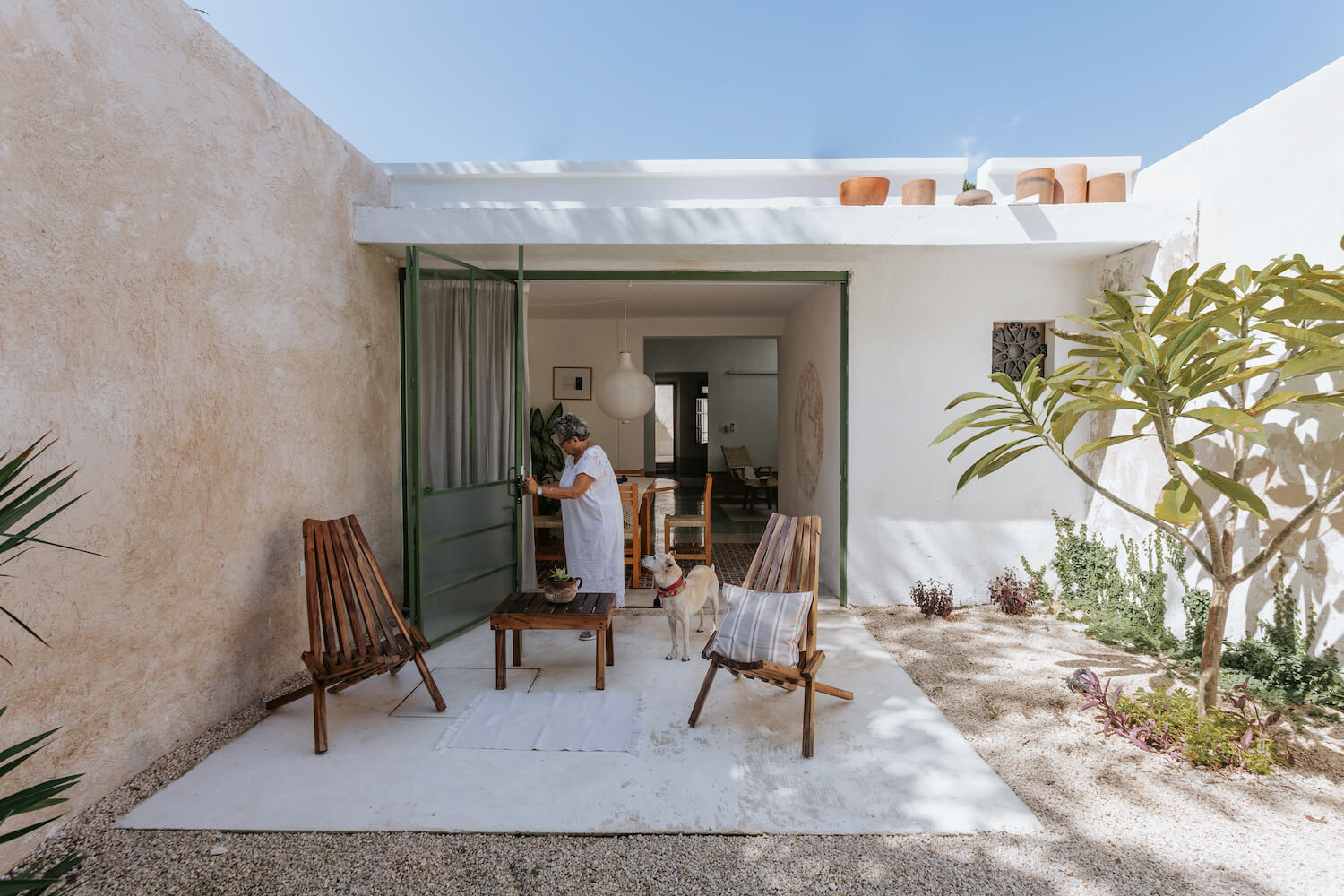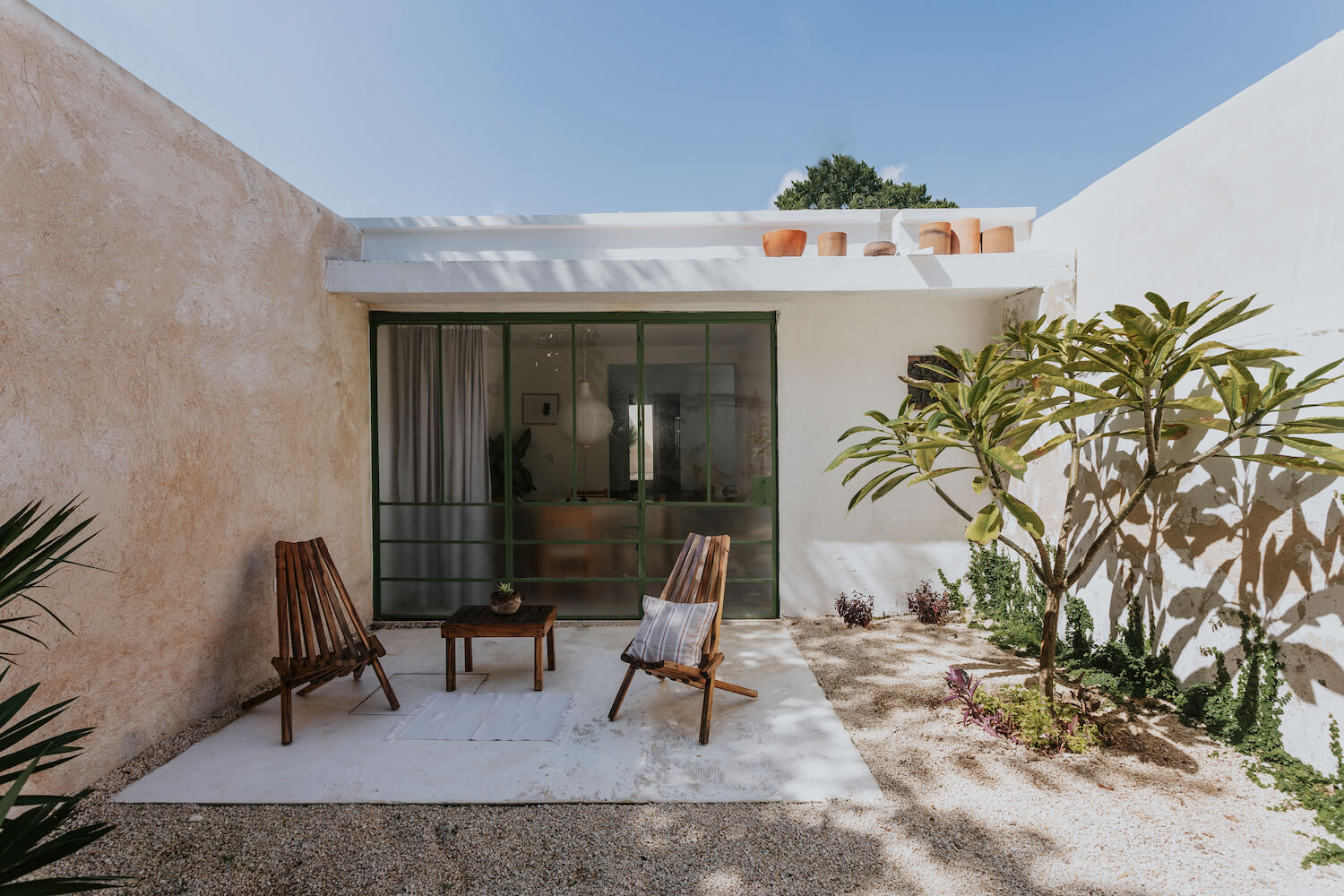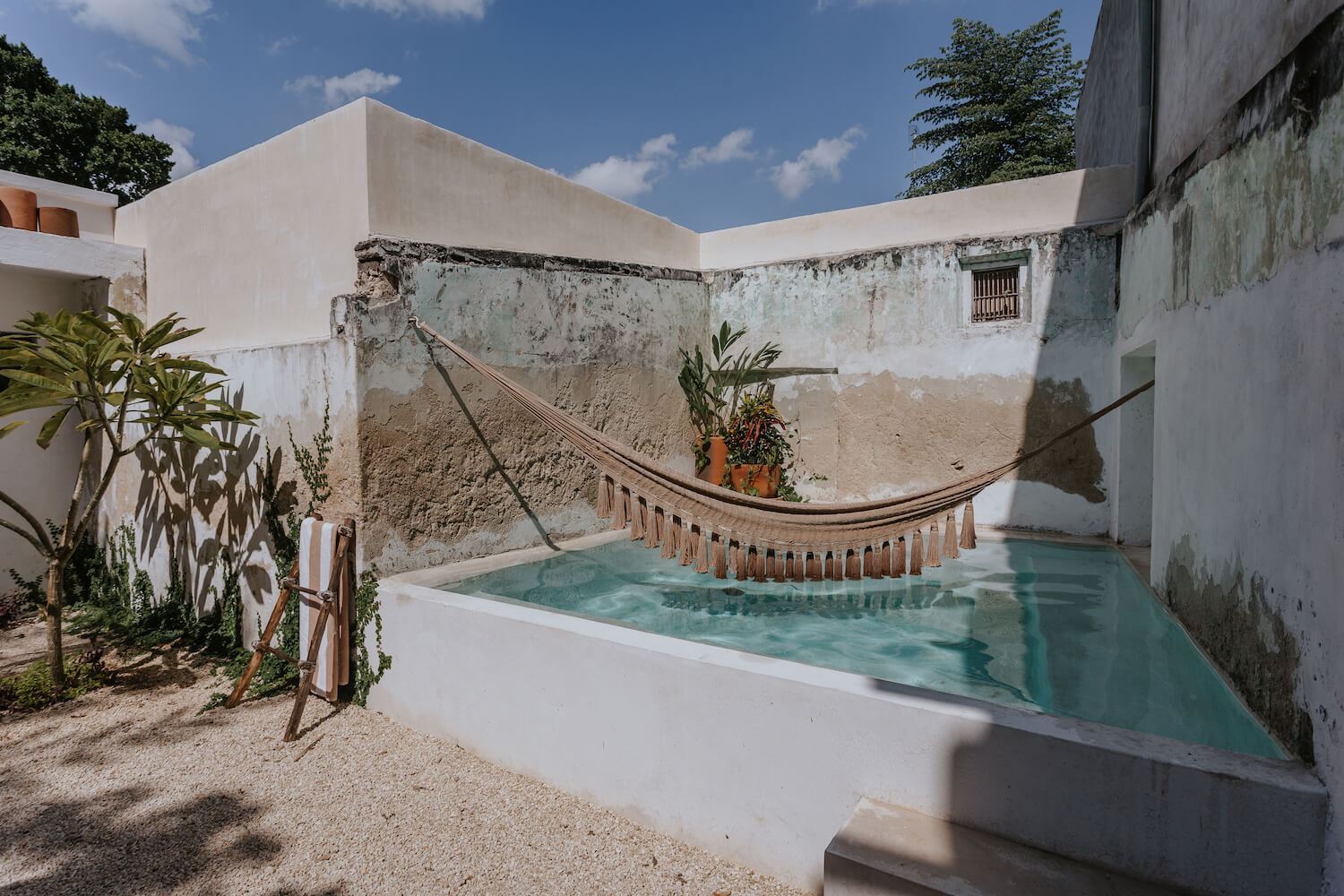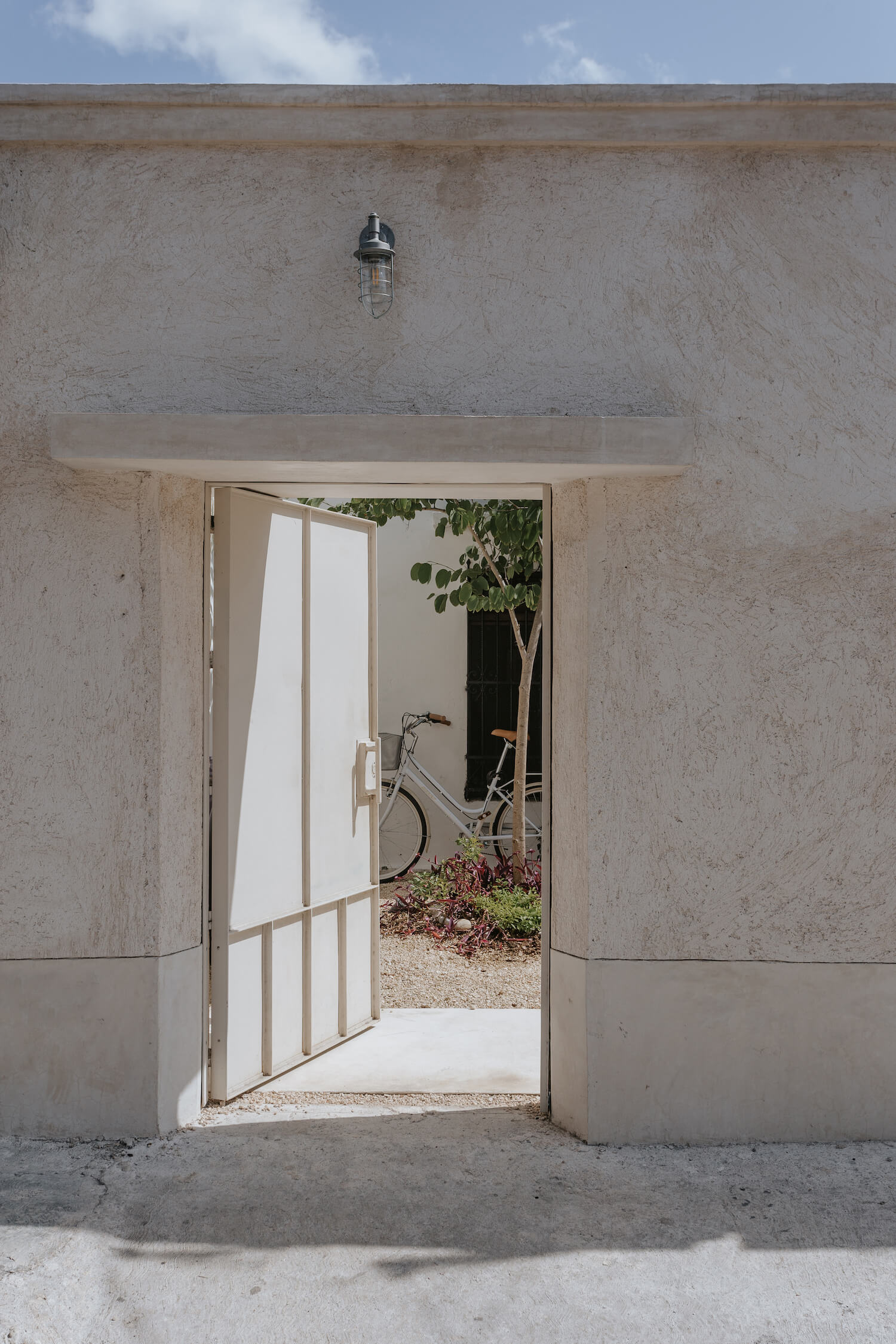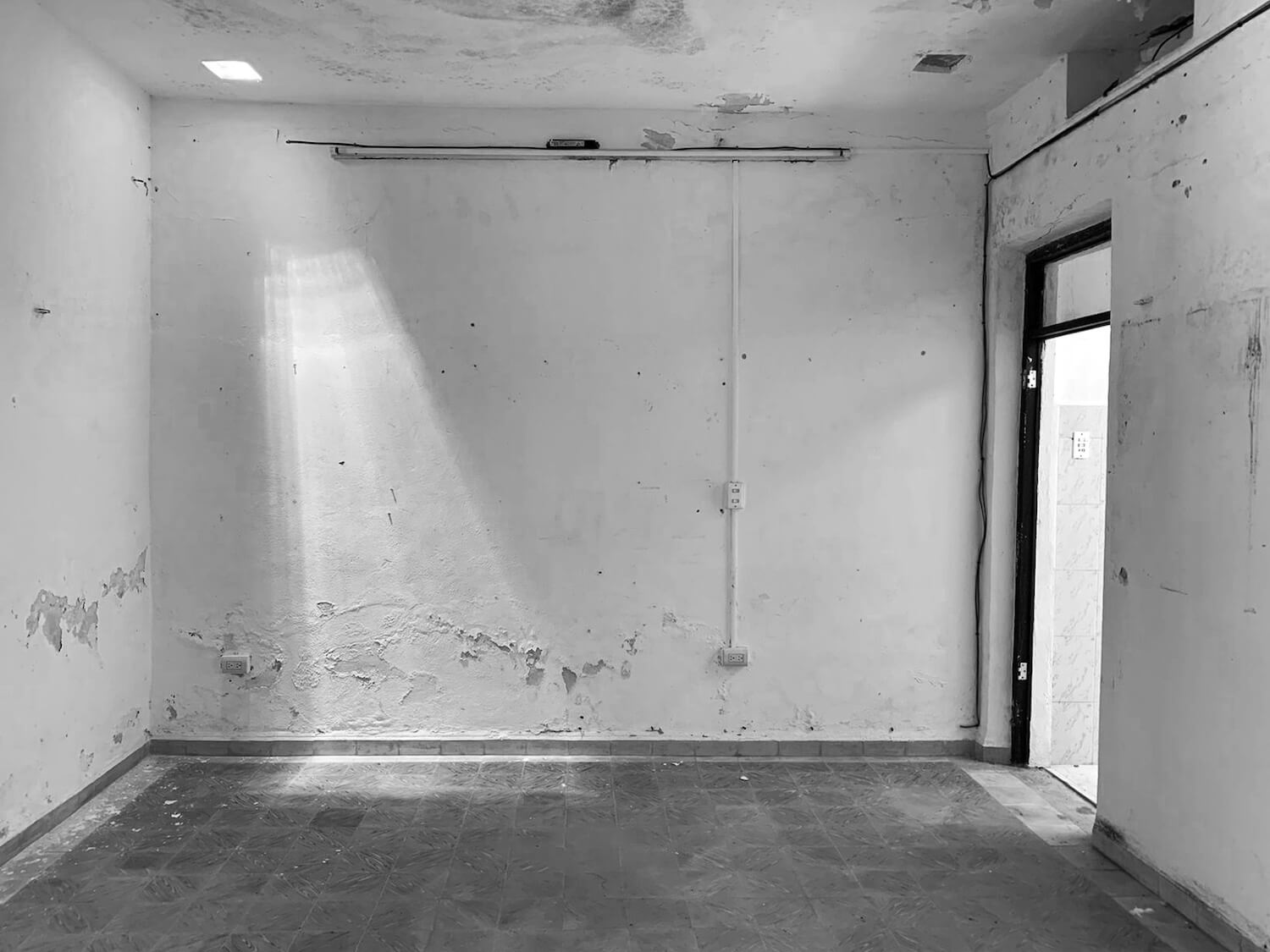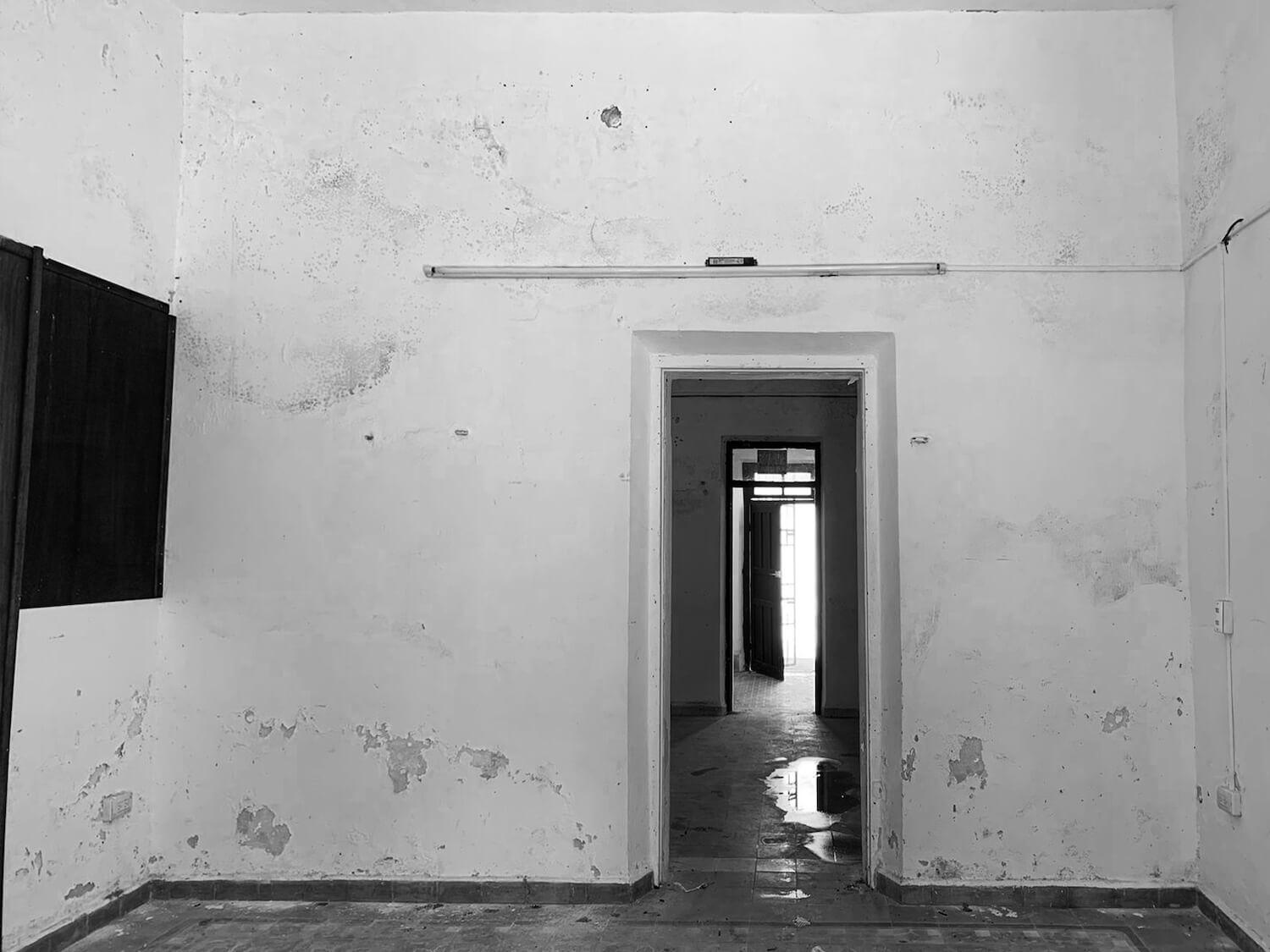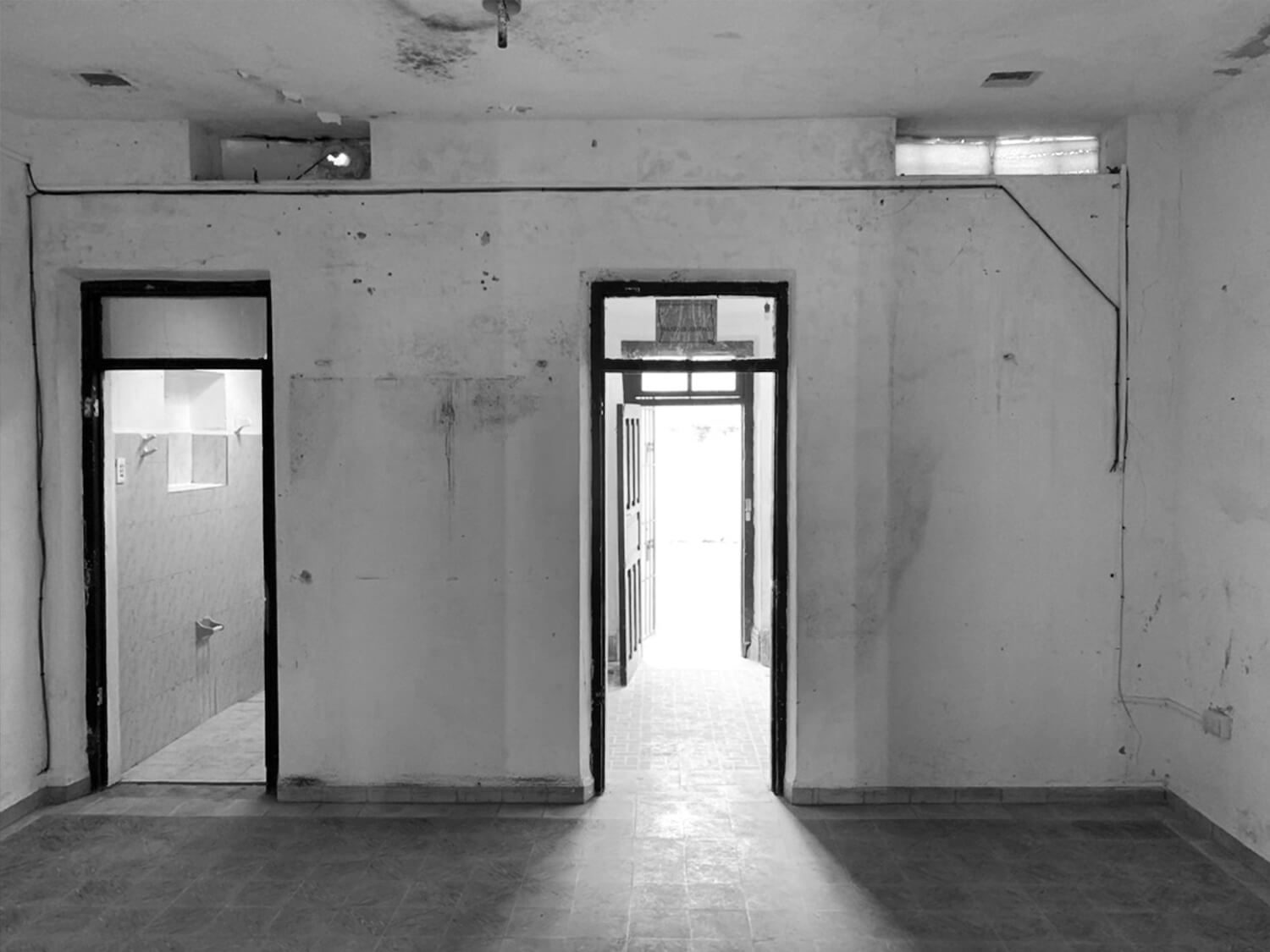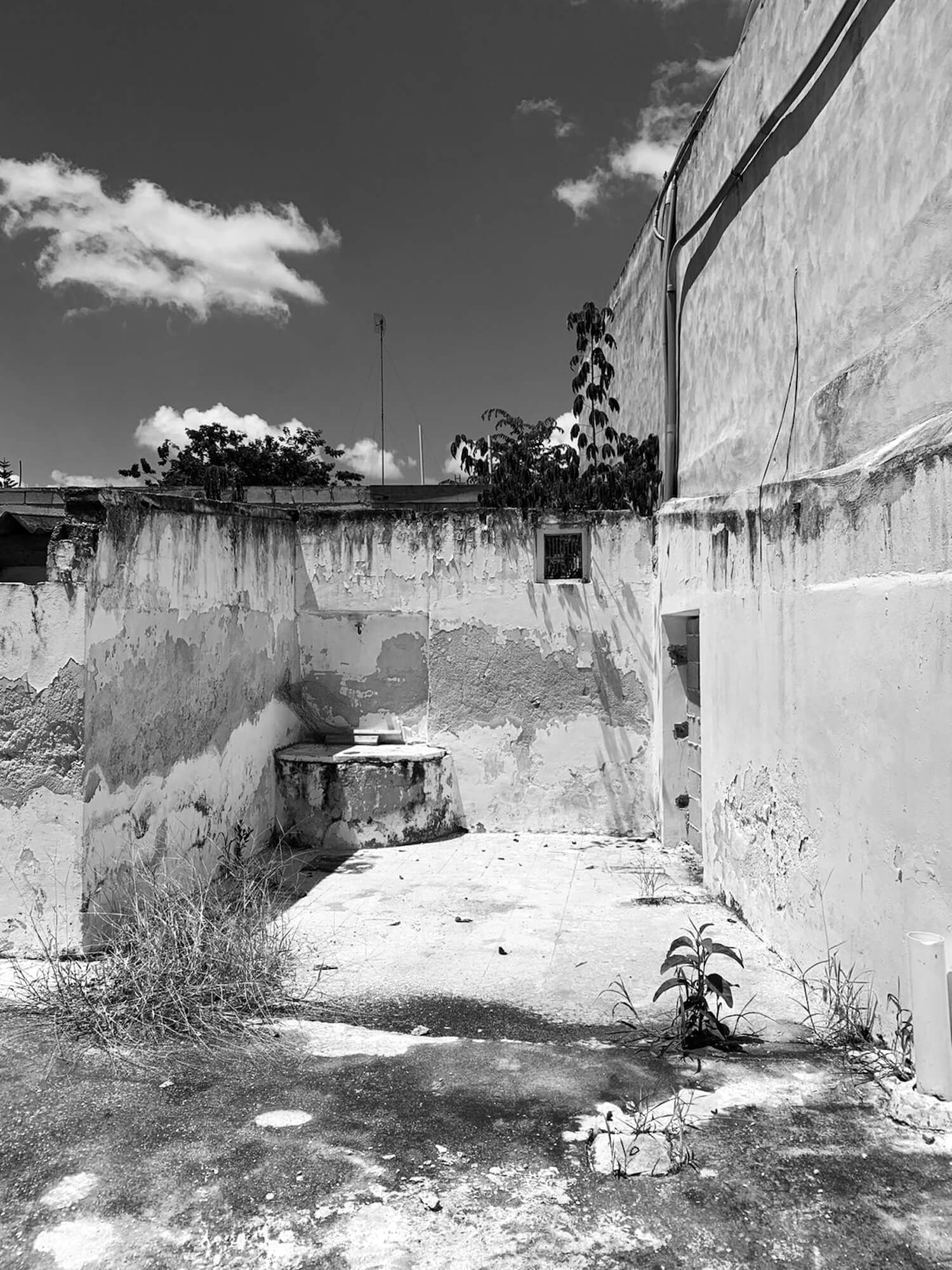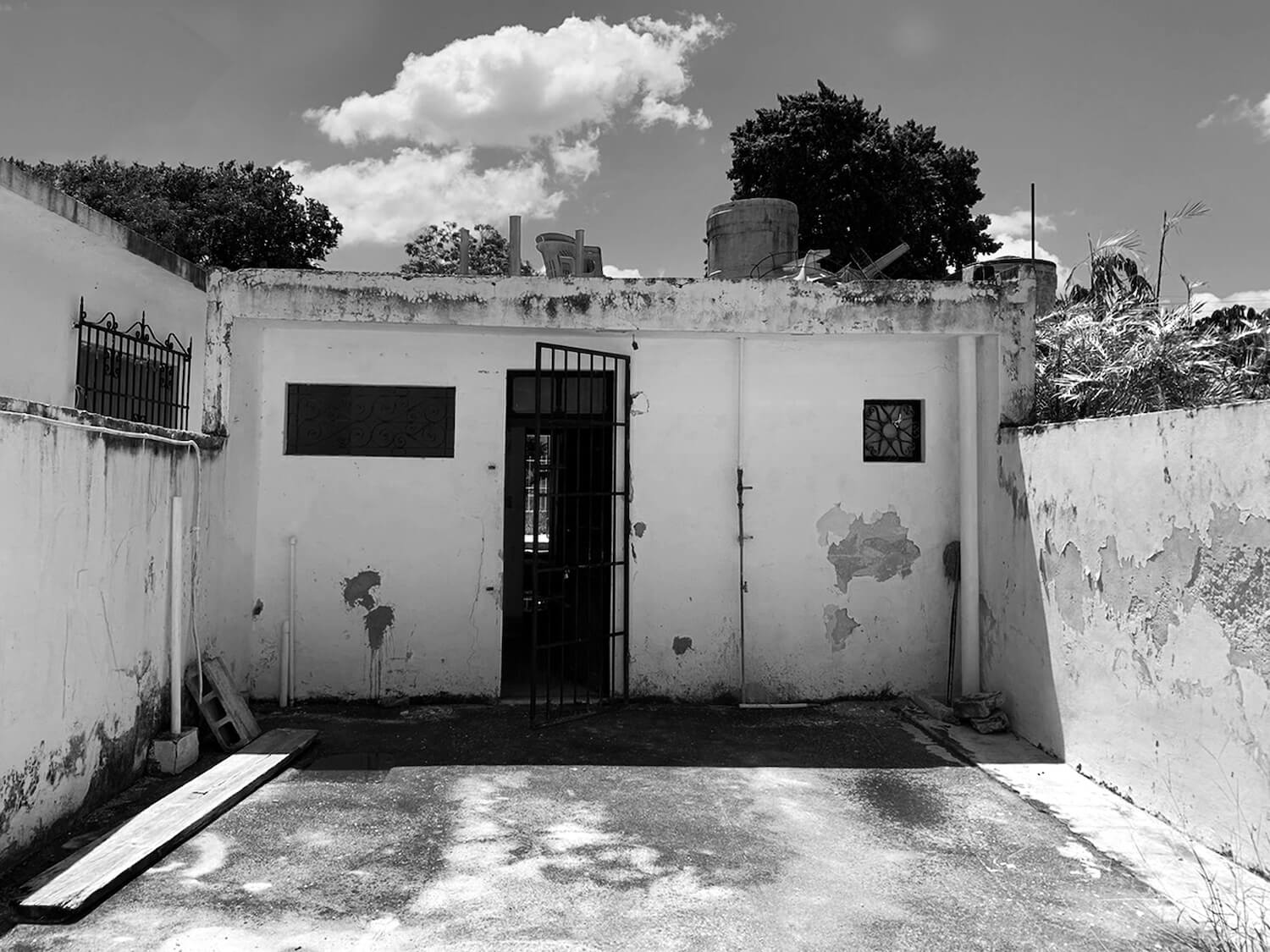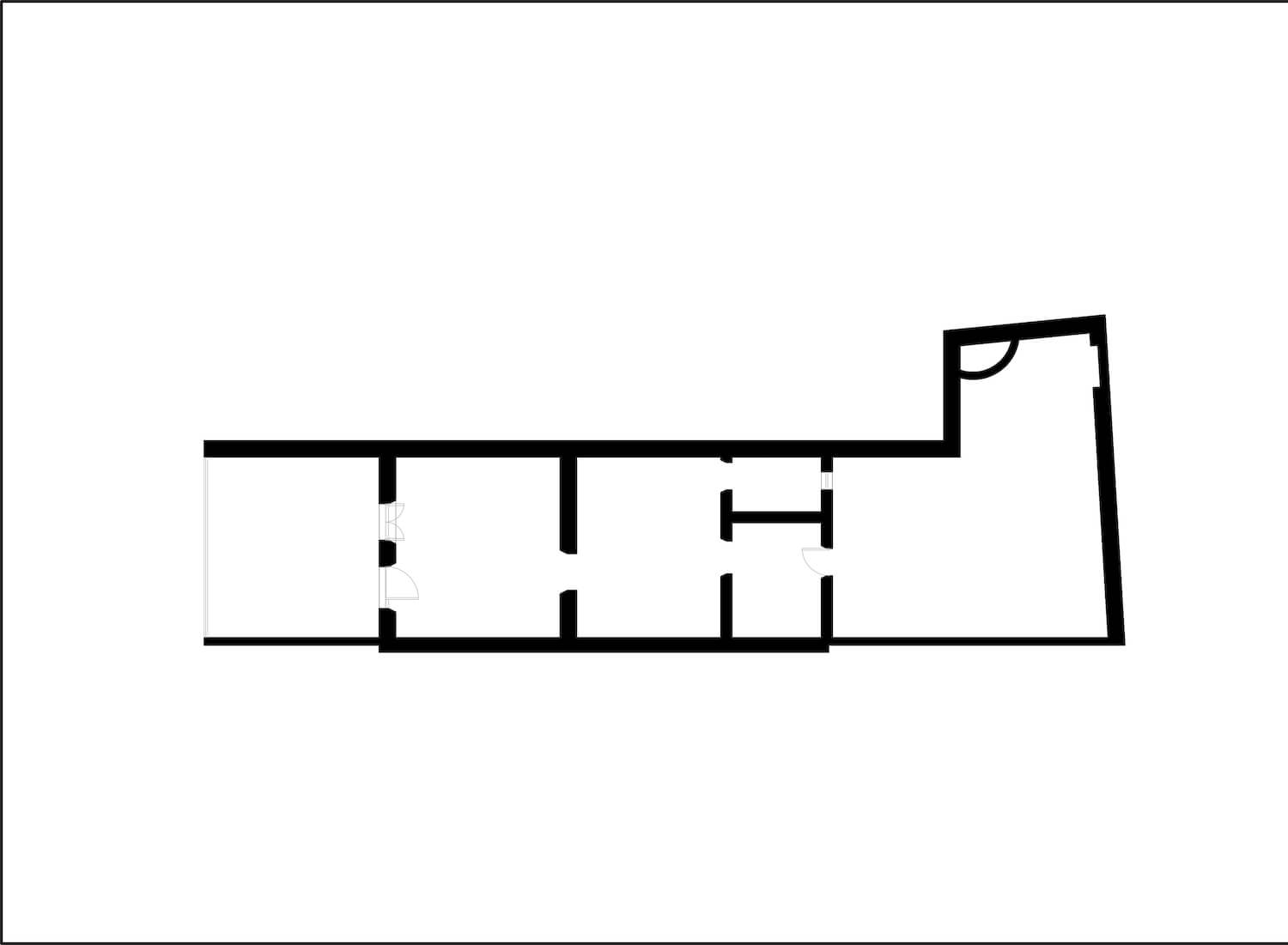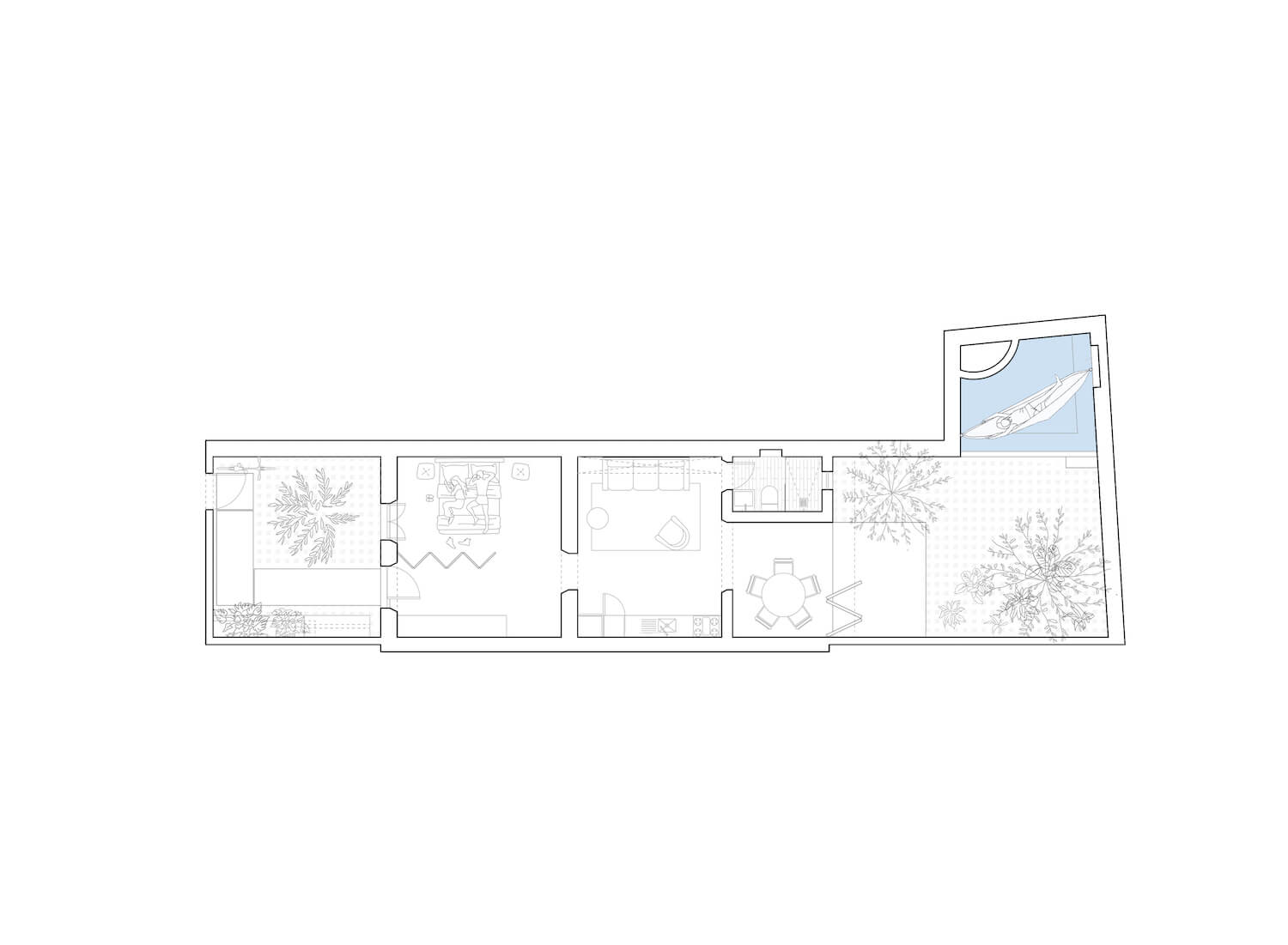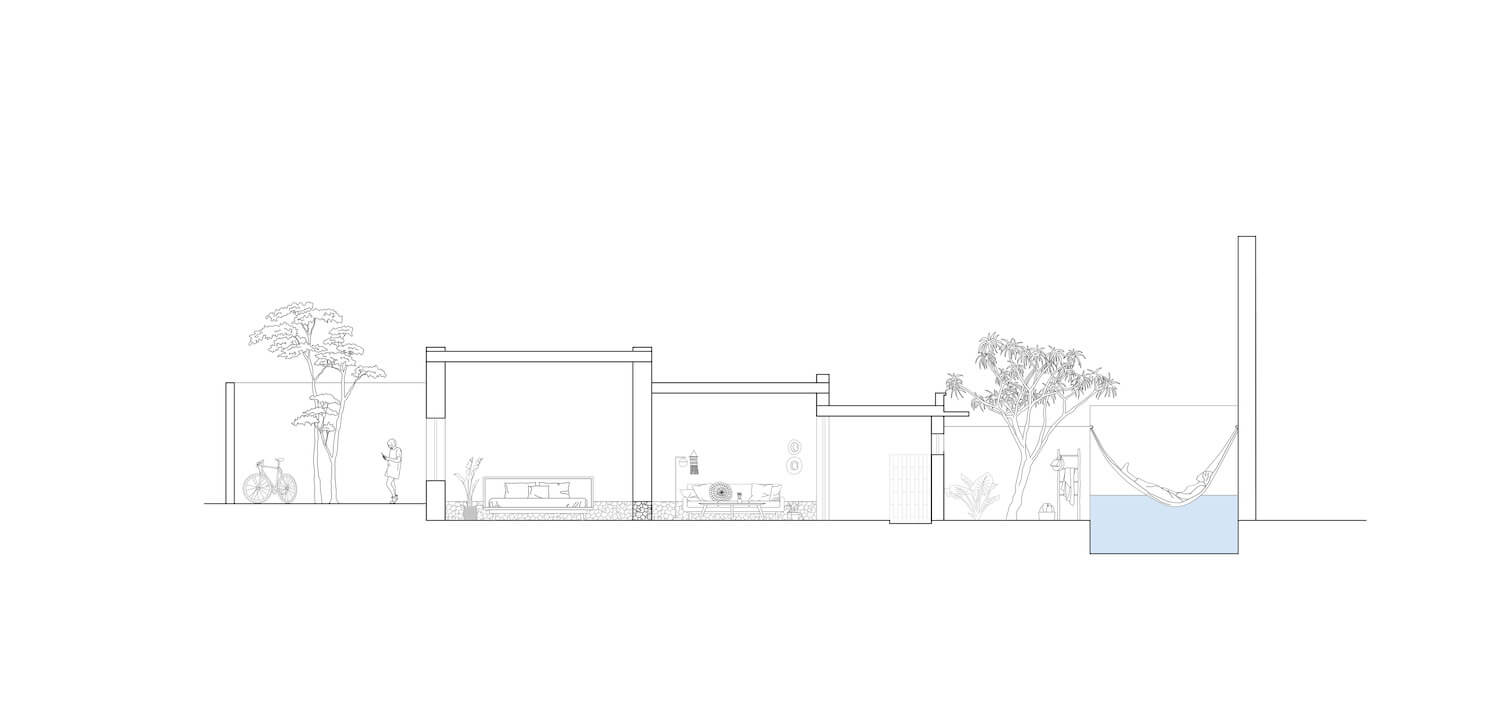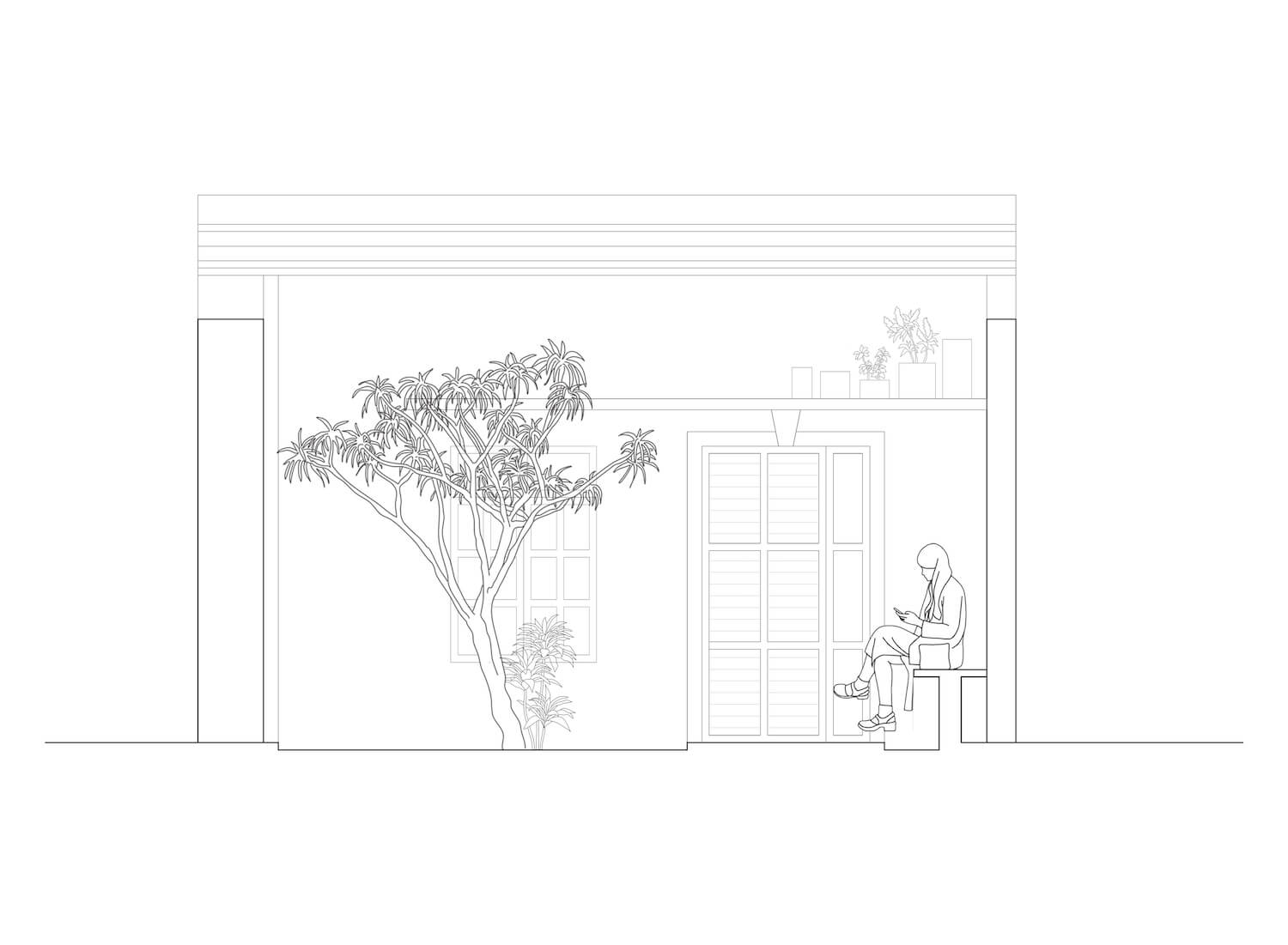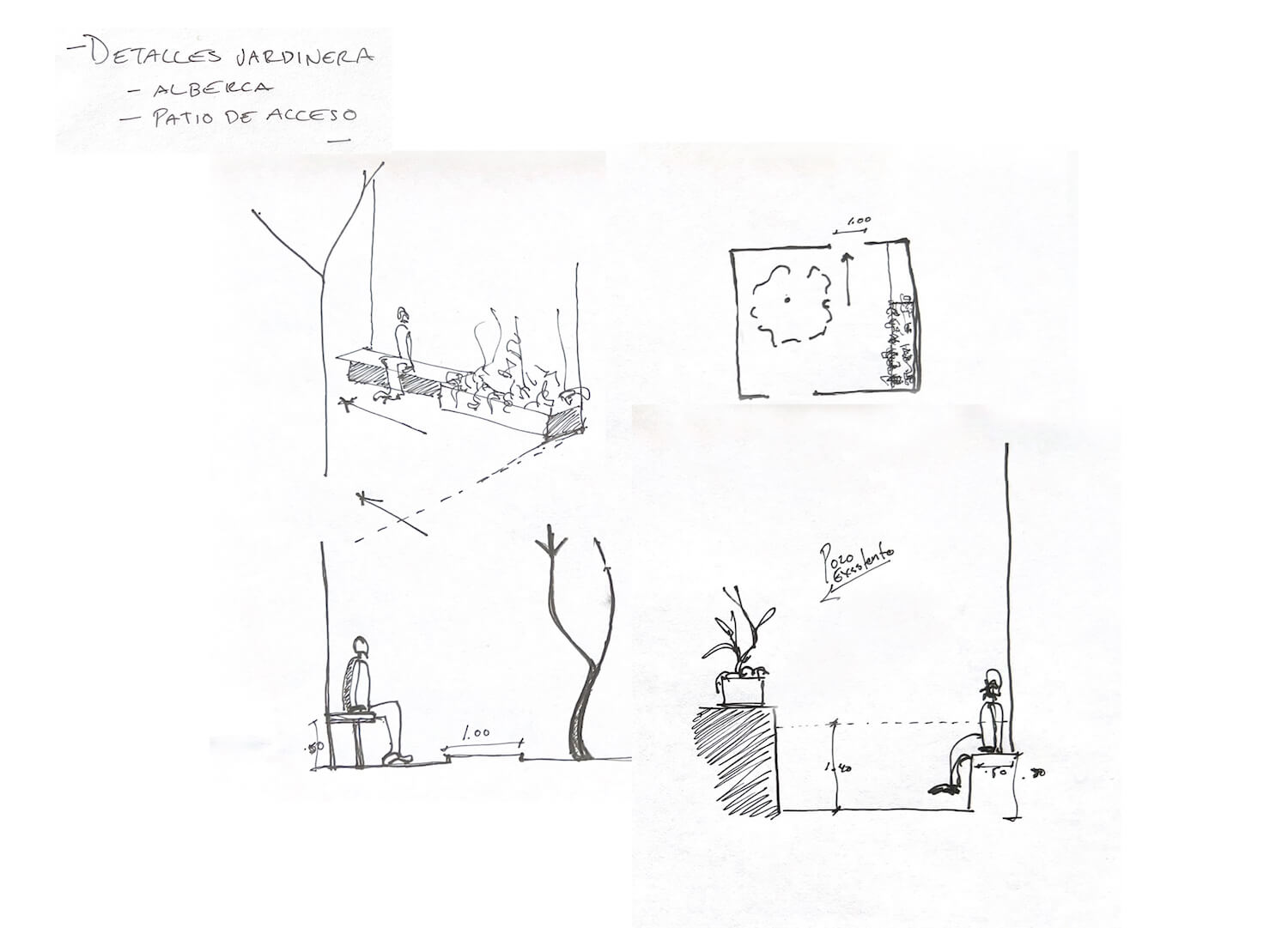 ---