Maria Dudkina: The dream of living among the trees on the picturesque mountains in Peru. We present you the project of several beautiful villas among the trees in the picturesque mountains of Peru. The desire to live together with nature, the desire to be as close to it as possible, inspired me to this project.
Therefore, all villas are located on the slopes of magical green mountains in Peru among dense trees. All natural trees and shrubs must be tried to be preserved. The colors of the materials of this villa are dictated by the colors of the environment in order to merge with nature and to camouflage from prying eyes.
The building materials are chosen exclusively in the natural colors of rocks, terracotta, walnut, tree bark, mountains, and copper brown. These include sandstone, natural stone in different shades of coffee, and wild untreated stone. We combine natural and artificial stone to make a successful combination of colors, and at the same time make a contrast between them, like dark and light.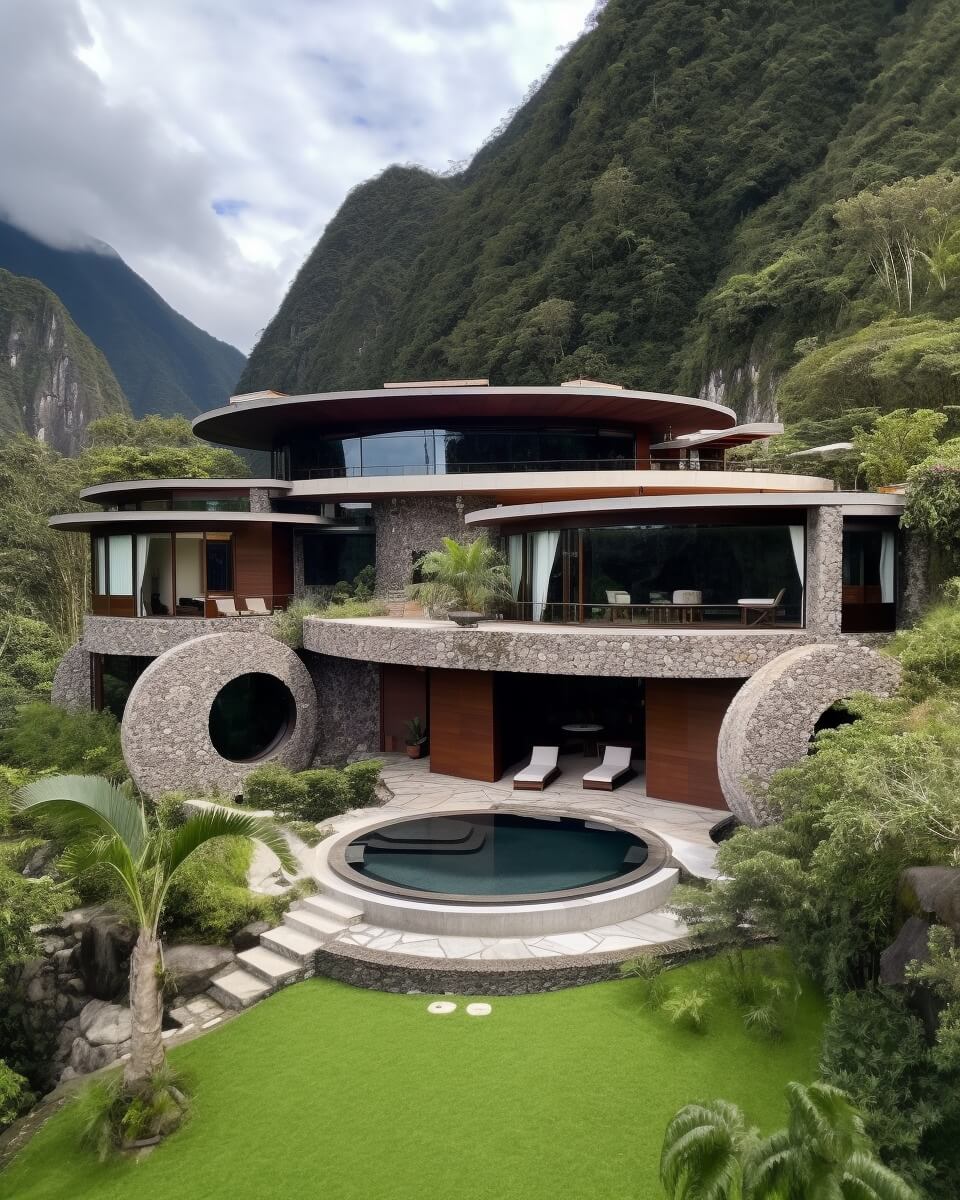 In these villas, created from natural and artificial stones and materials, will be fresh and spacious, not hot, and at the same time very cozy. All villas, in one way or another, contain elements of the circle, it is either panoramic round windows, round pool, or semi-circular facade, or the smooth line of balconies and facades. Circles are our natural shapes, both in nature and in our bodies, which is why they are so pleasing to our eyes.
Elements of disk shapes used as walls and slabs can be made of monolithic solid stone, or they can be concrete structures faced with wild stone. The round smooth and regular shapes used in the facade design can be successfully printed by a 3D construction printer. Upon entering the villa, guests are greeted with stunning mountain views through huge round windows that fill the space with sunlight. The villa's interior space continues the theme of nature, combining modern elements with the beauty of stone.
The villa offers its guests living rooms, bedrooms, and even bathrooms with panoramic mountain views where they can immerse themselves in contemplation while surrounded by majestic nature. The interior also features all the delicious natural colors of the brown hue: brown sugar, brown jasper, chestnut, sandstorm, cookie color, coffee tones, nougat color, red-brown colors. All the walls of the villas are made of natural or artificial stone, and therefore they give a feeling of certainty of complete security, reliability and stability.
With this project I tried to fit these villas into the existing beauty of nature. And it seems that these villas are born from this nature. The main thing in this project is the fusion of the beauty of nature with innovative technologies in architecture. The future is near, and with a combination of traditional and innovative 3D construction techniques, the idea of any house shape can be easily realized.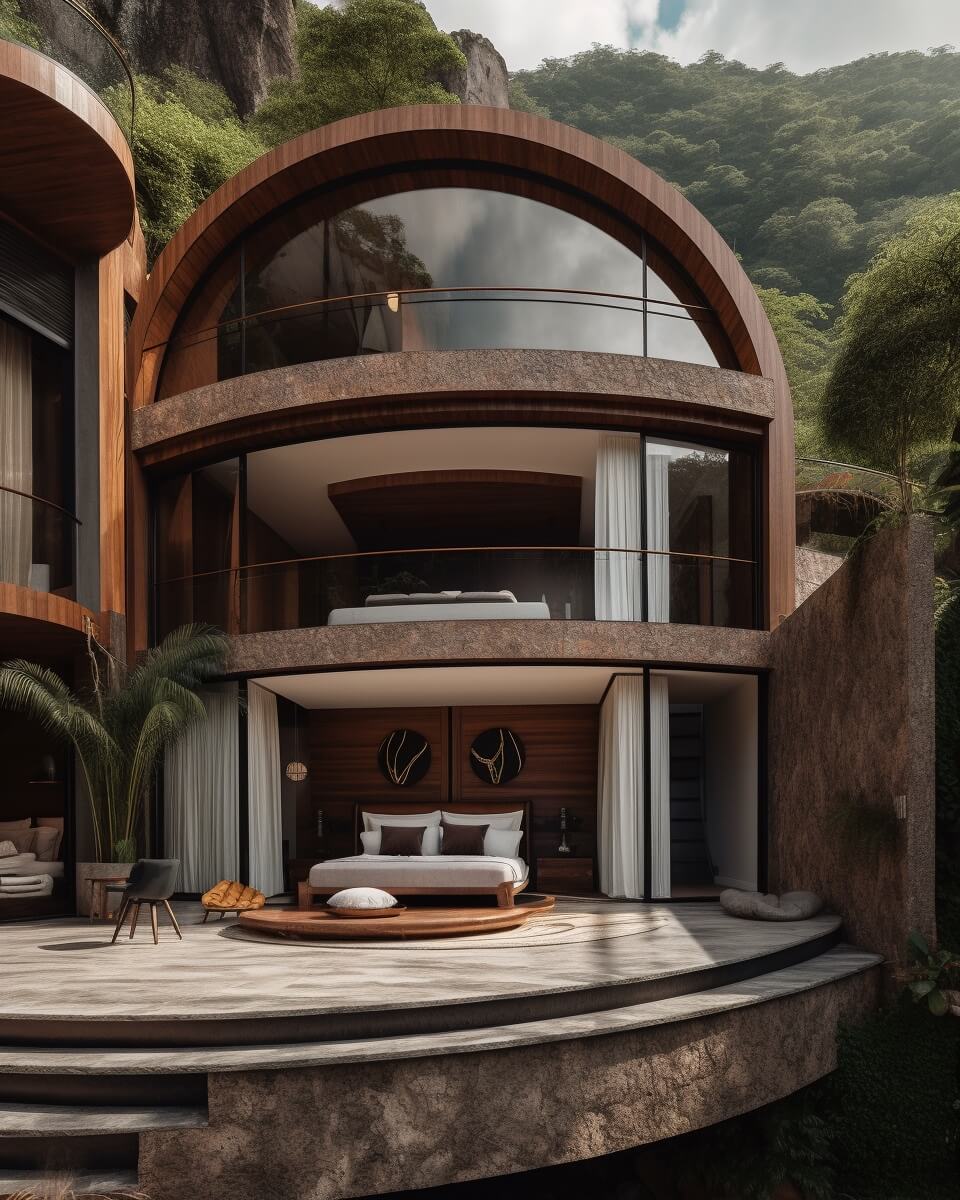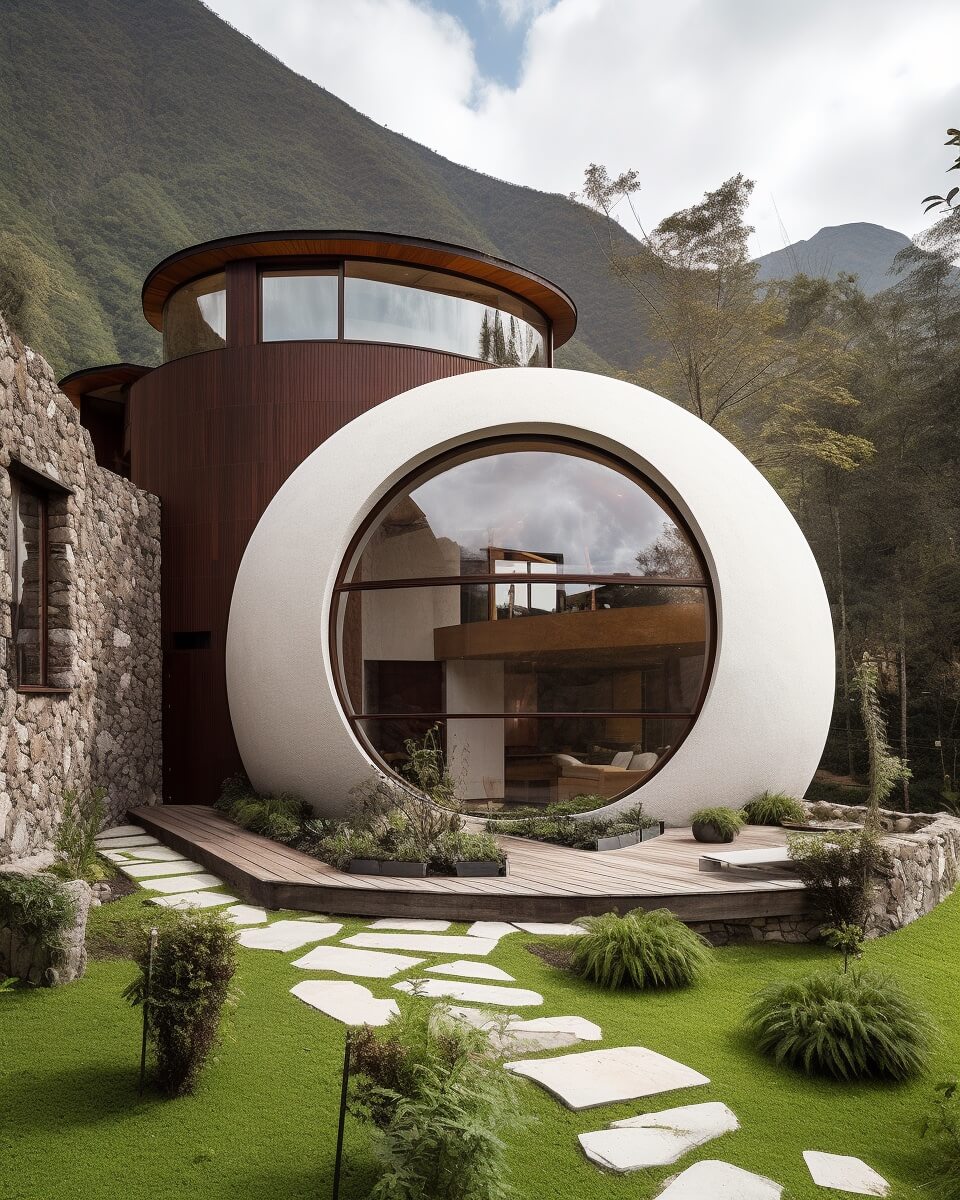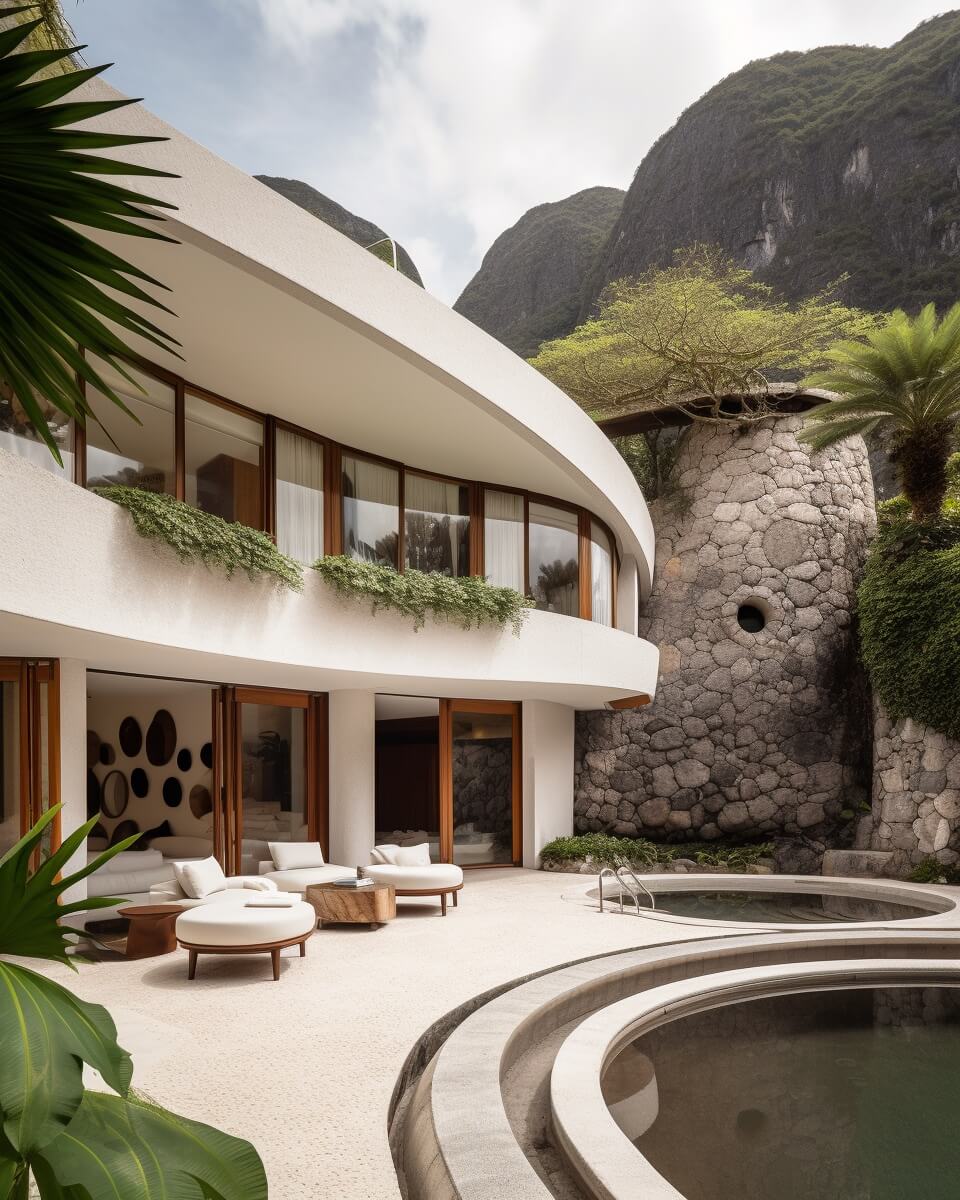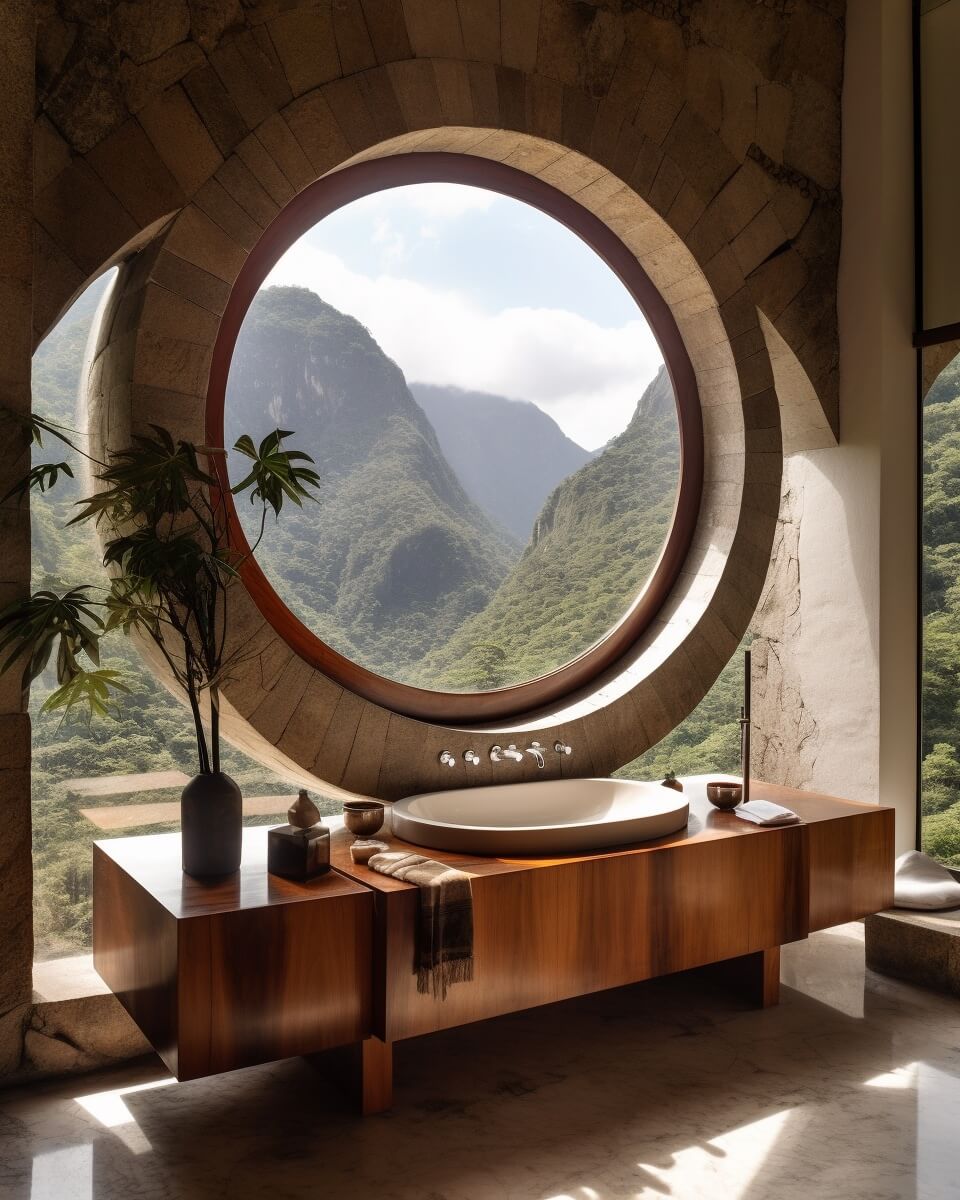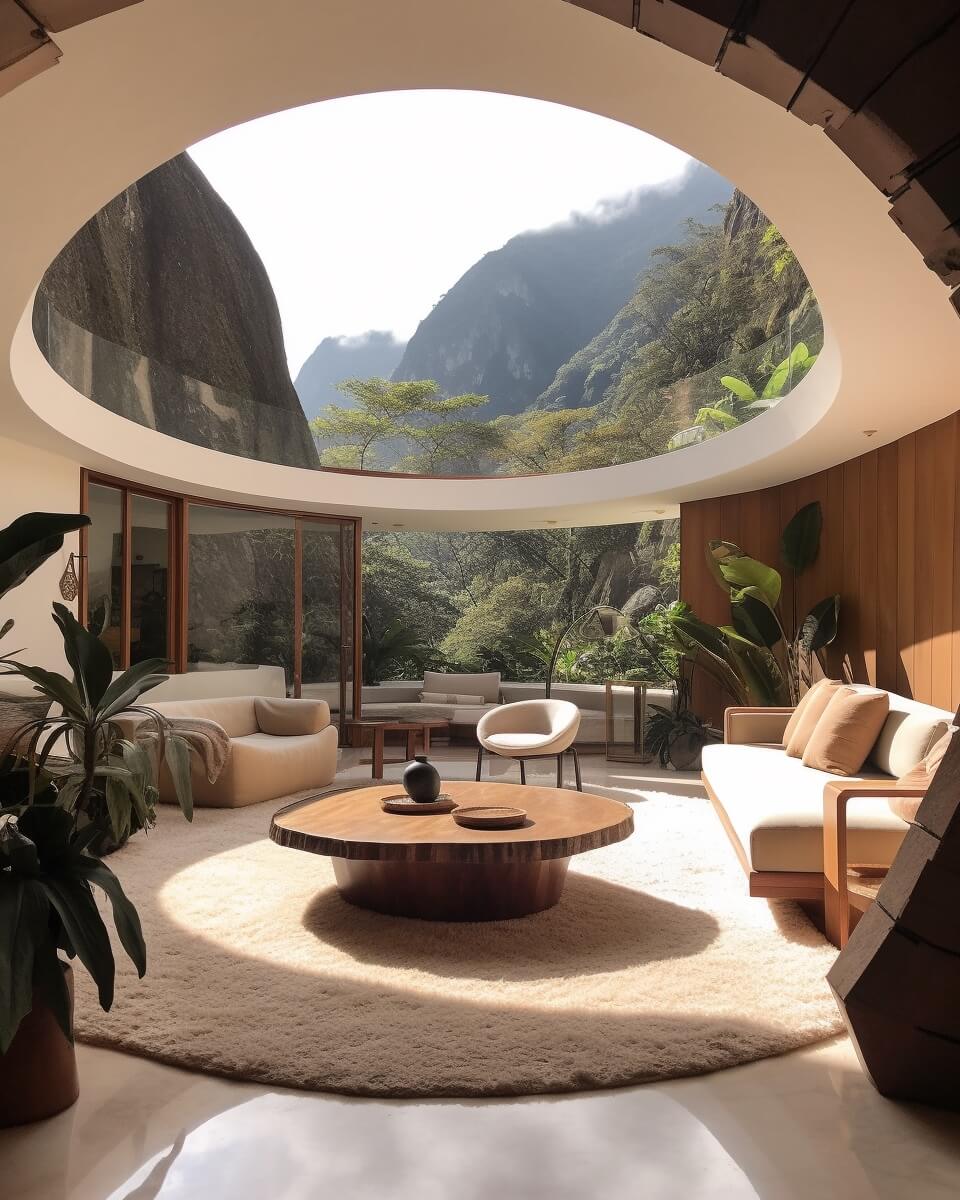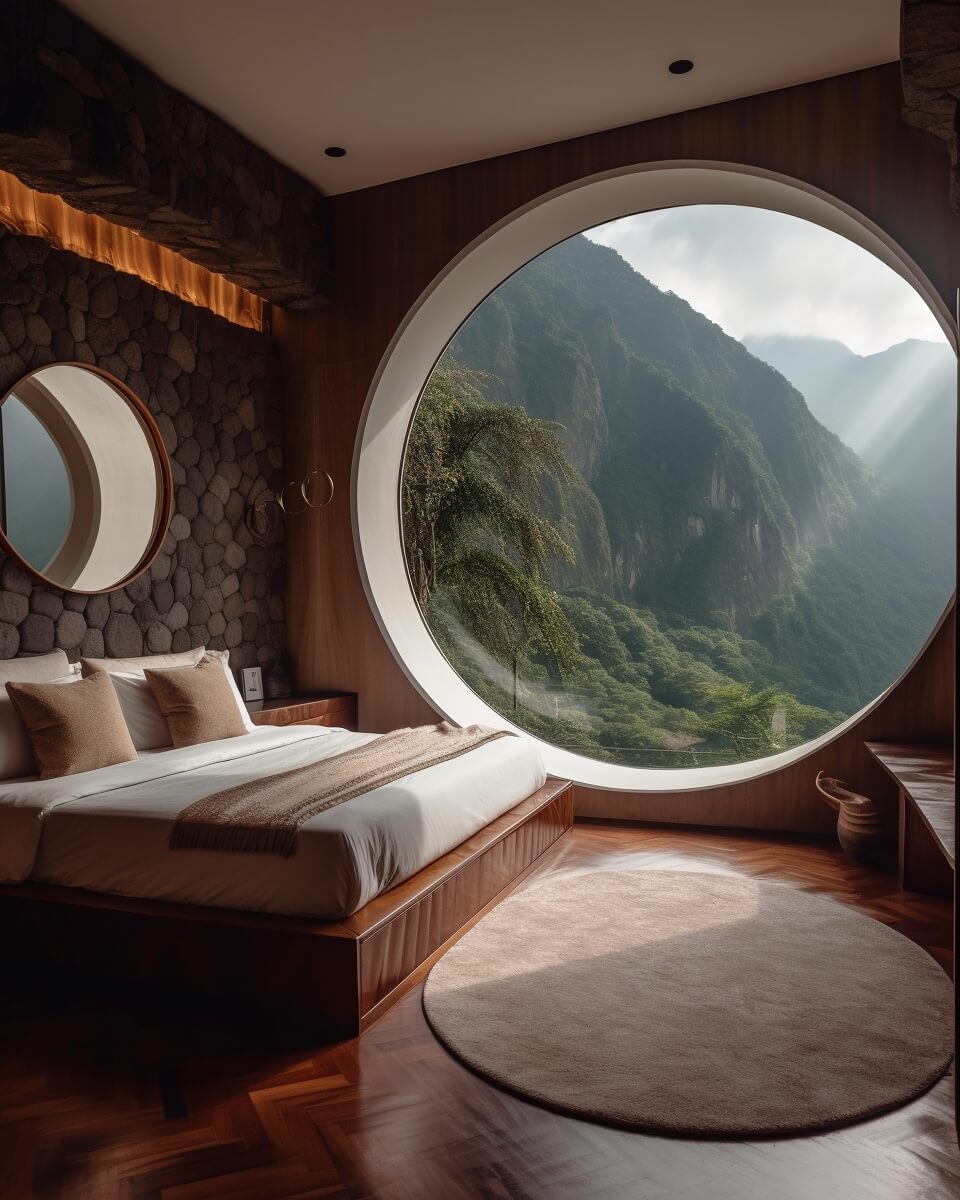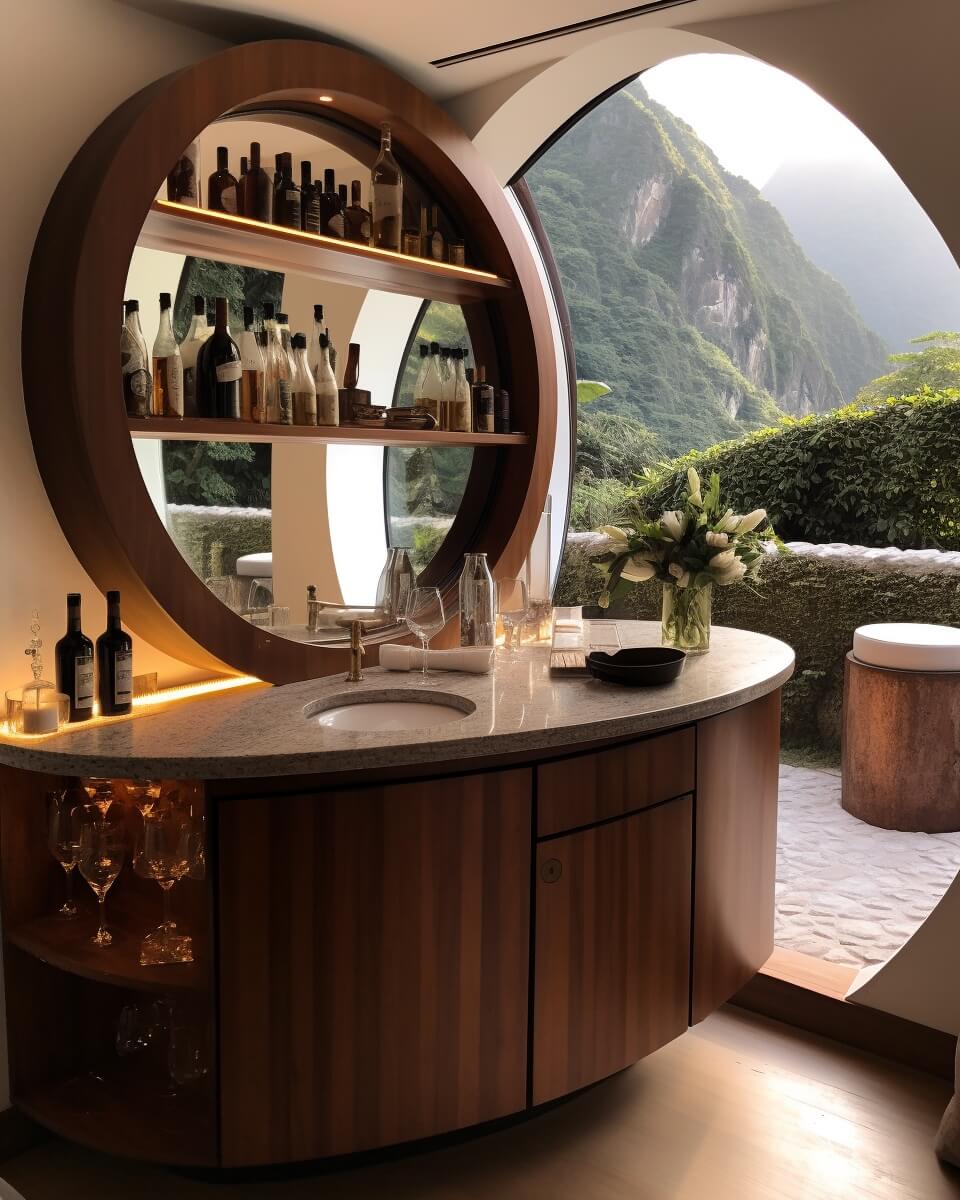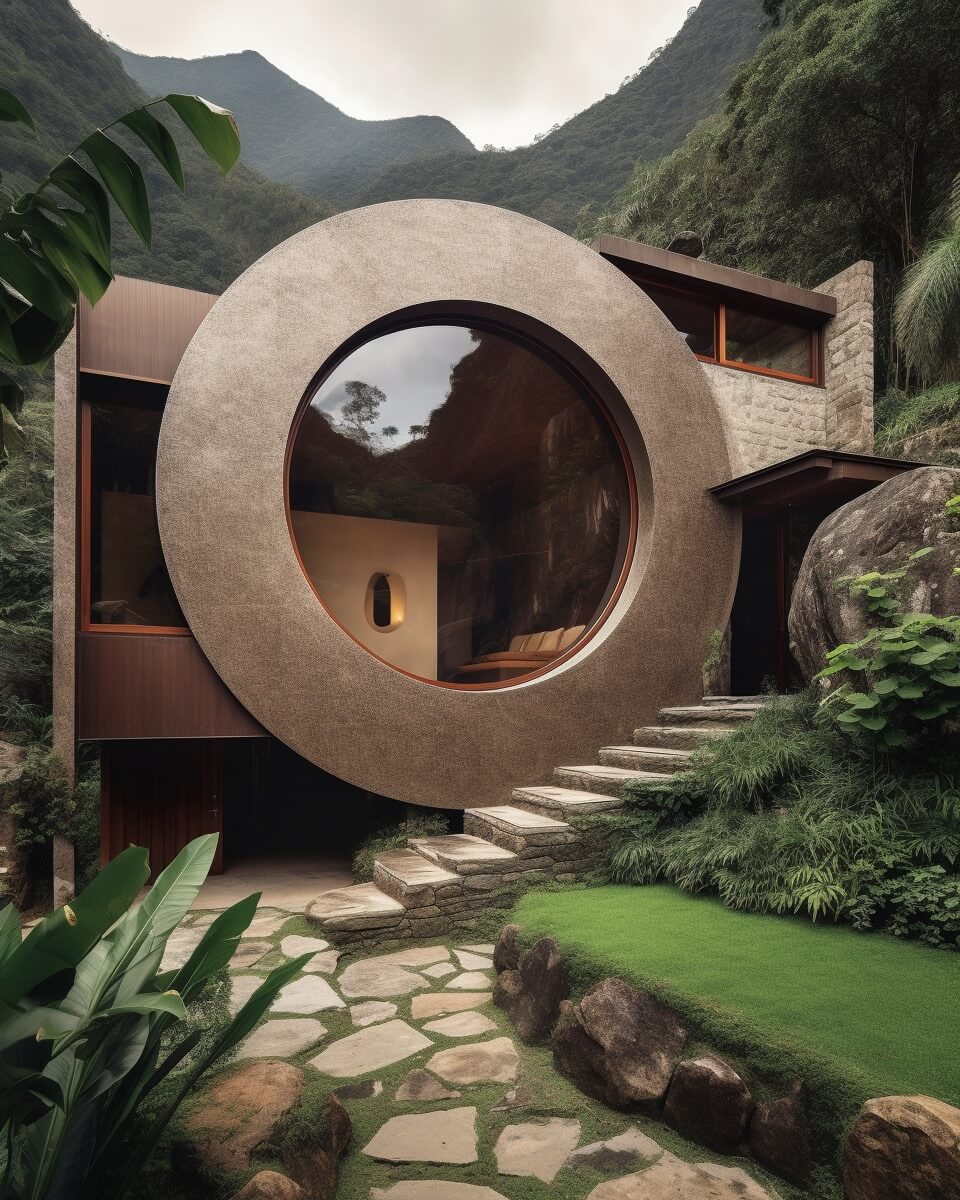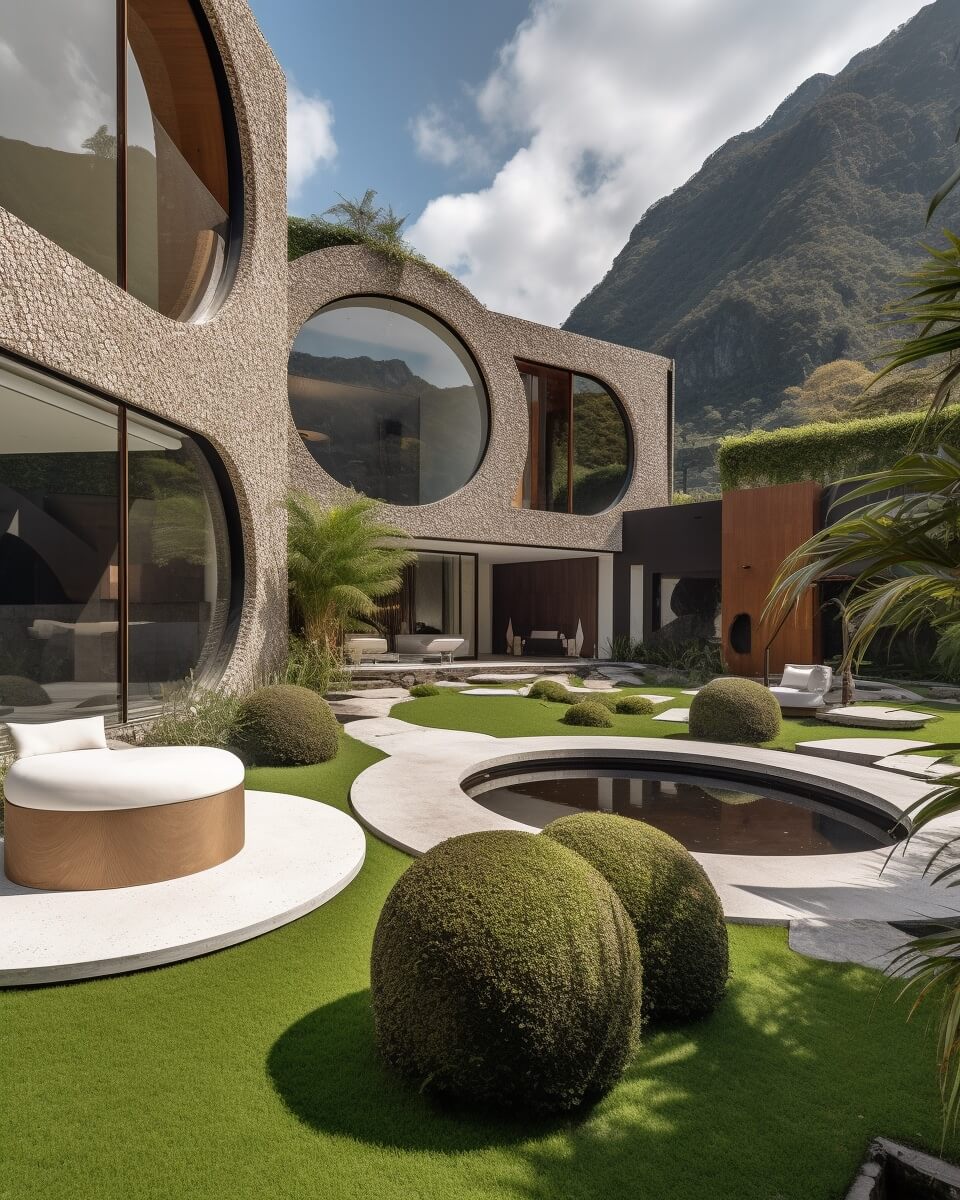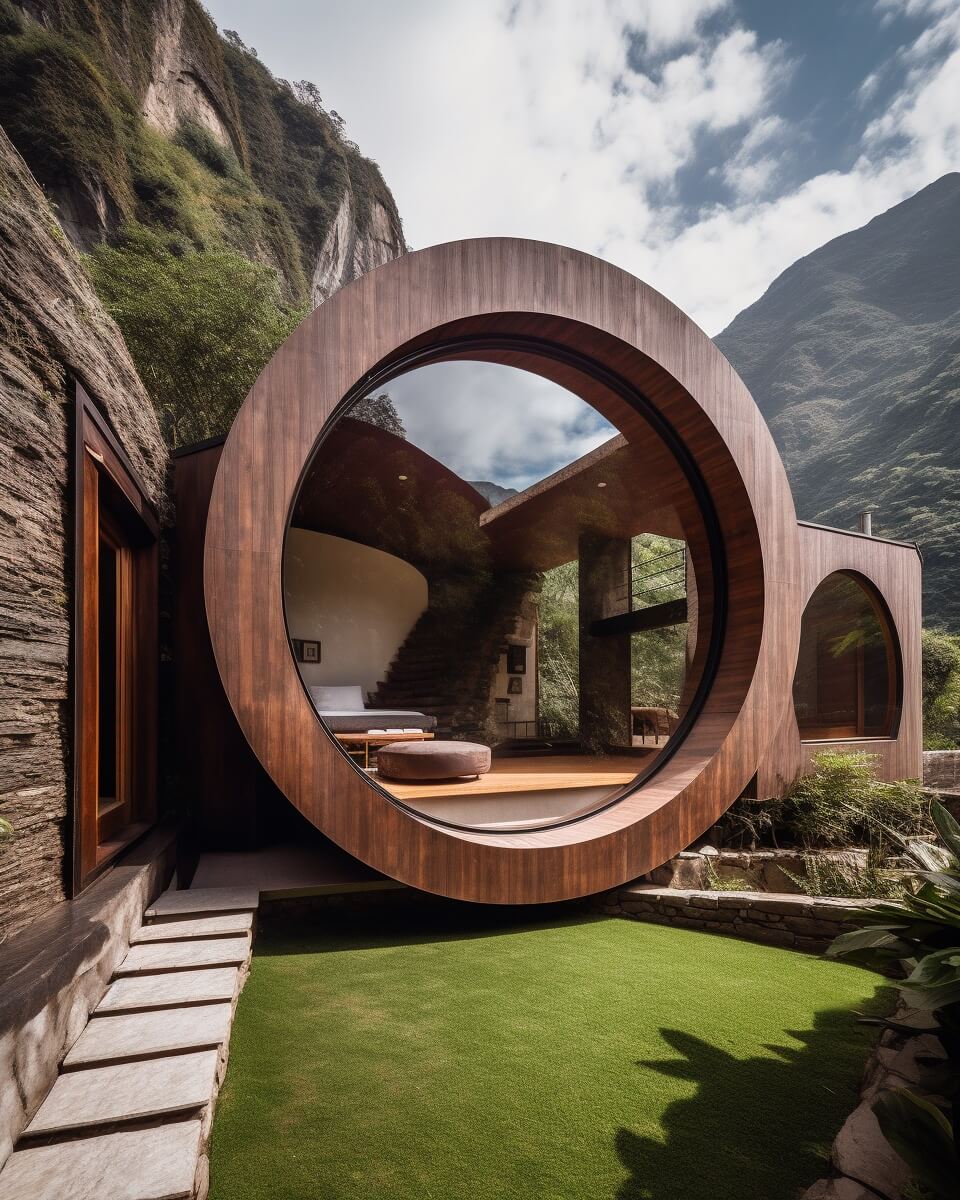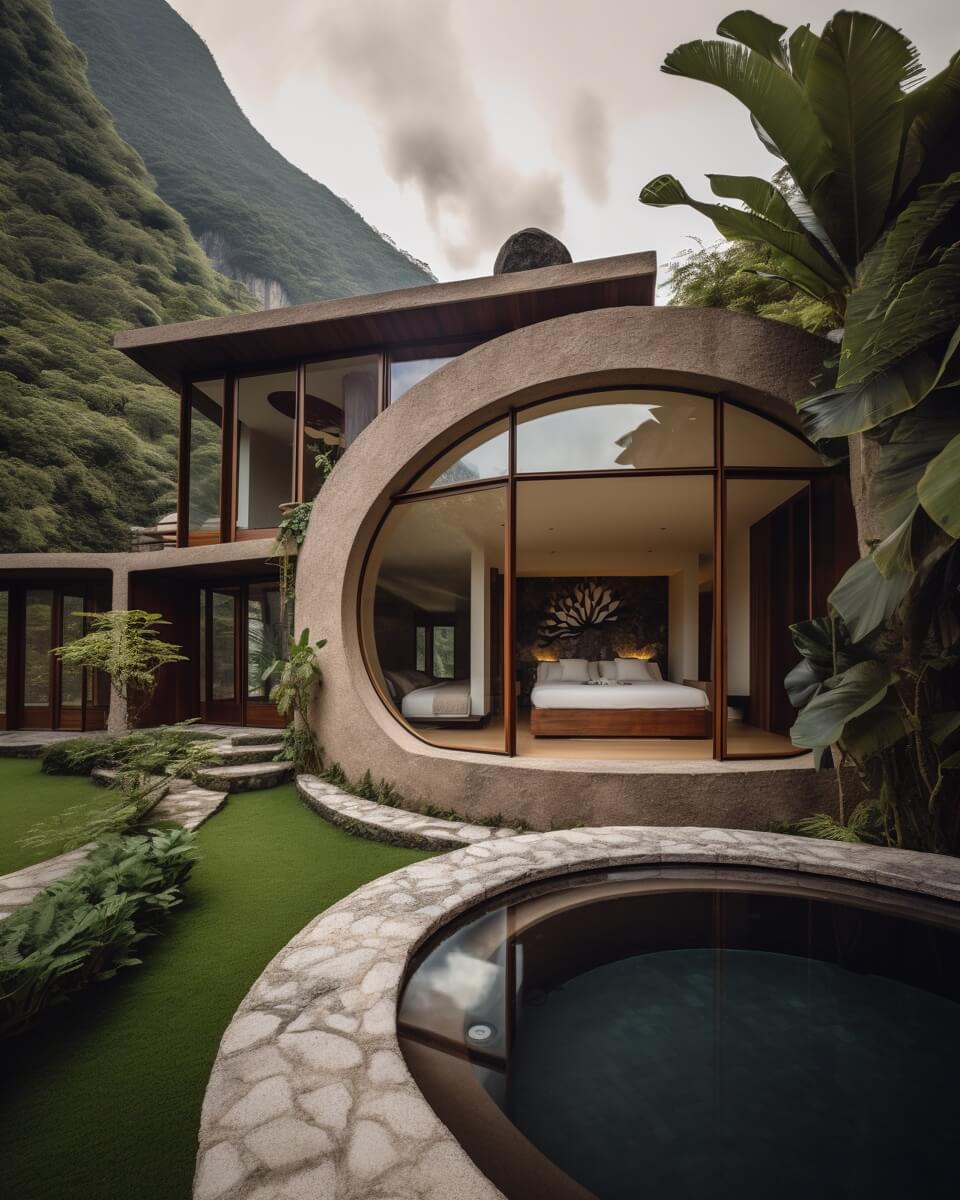 ---