Experience Two of LA's Most Famous Residential Icons Saturday-Sunday, November 12-13.
LOS ANGELES: Moon Over Modernism® will offer architecture enthusiasts entrée into Los Angeles' world-famous residential gems—Case Study House #22 (Stahl House) and Sheats-Goldstein House. Benefitting USModernist®, America's largest open resource for Modernist architecture, the weekend event occurs November 12-13, 2022. Event-goers may select from various levels of participation—from home tours to special VIP parties. Every participant receives one free year's USModernist membership in the Mod Squad ($120 value), which affords members discounts to USModernist activities.
The Sheats-Goldstein House Cocktail Party
Saturday, November 12th, 6-8 PM
Designed by architect John Lautner, FAIA, the Sheats-Goldstein House (1961-63) was made famous in The Big Lebowski, and has appeared in countless commercials, fashion shoots, TV shows, and music videos. Along with guided tours, party-goers will enjoy appetizers and signature cocktails provided by Vermont Spirits in the huge nightclub addition, while being entertained by jazz vocalist Rose Mallett and her band. (Presenting Sponsor: Crosby Doe Associates and architectureforsale.com.) Tickets: $275 before October 1st; $375 after October 1st. NOTE: Guests must arrive by rideshare or get dropped off.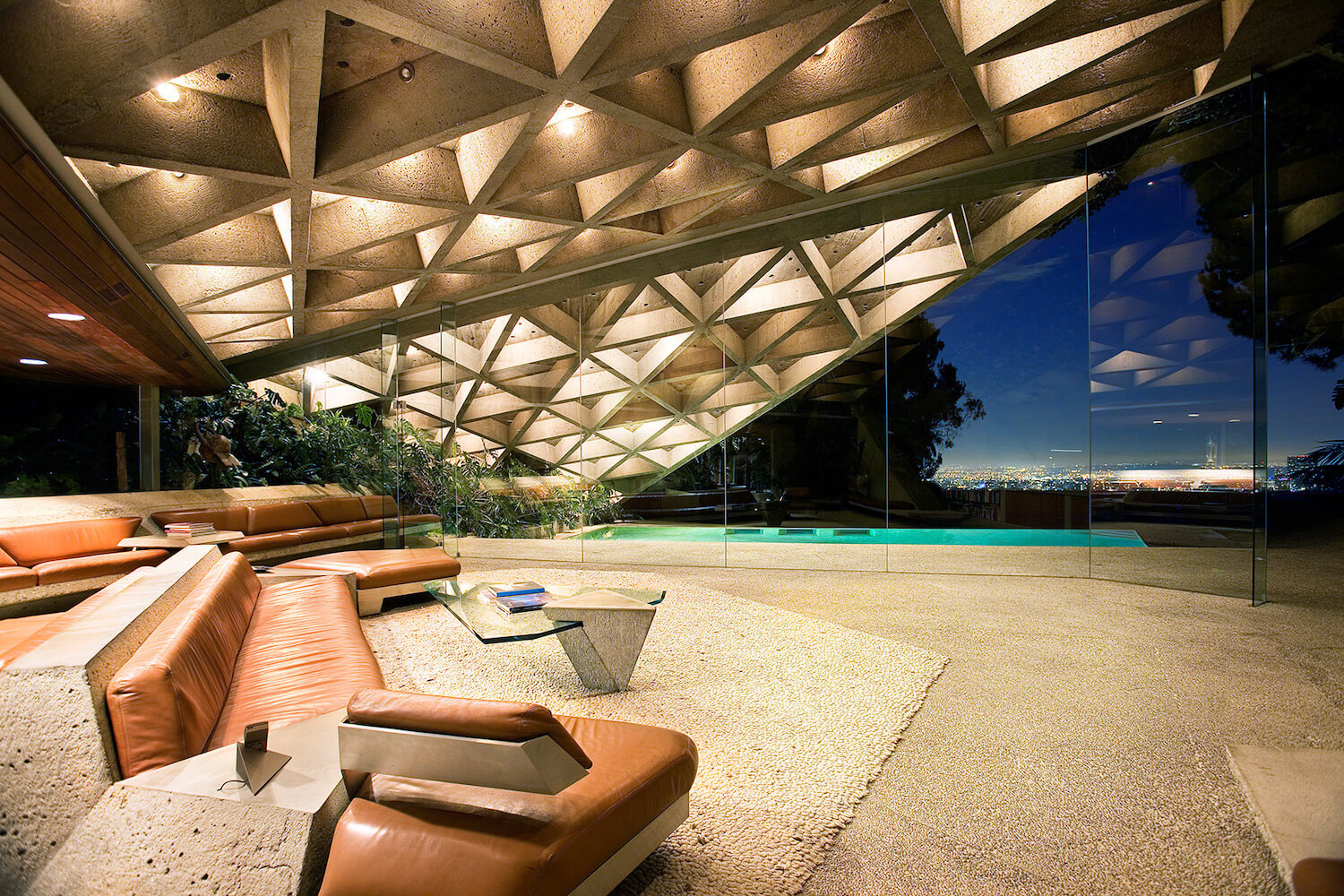 image © Elizabeth Daniels
The Stahl House Champagne Tours
Sunday, November 13th, 12-8 PM
The 1960 Buck and Carlotta Stahl House, aka Case Study House #22, was designed by Pierre Koenig, FAIA, and made famous by the Julius Shulman photograph showing two women leisurely sitting in a corner of the house with an evening panoramic view through floor-to-ceiling glass walls. Timed, one-hour tickets include a tour of the house and California champagne from Iron Horse Vineyards to sip while sitting by the pool. Tickets: $110 for arrivals 12-3 PM; $180 for arrivals 4-6 PM. NOTE: All participants must arrive and depart on the free shuttle bus originating at the 8000 Sunset parking deck.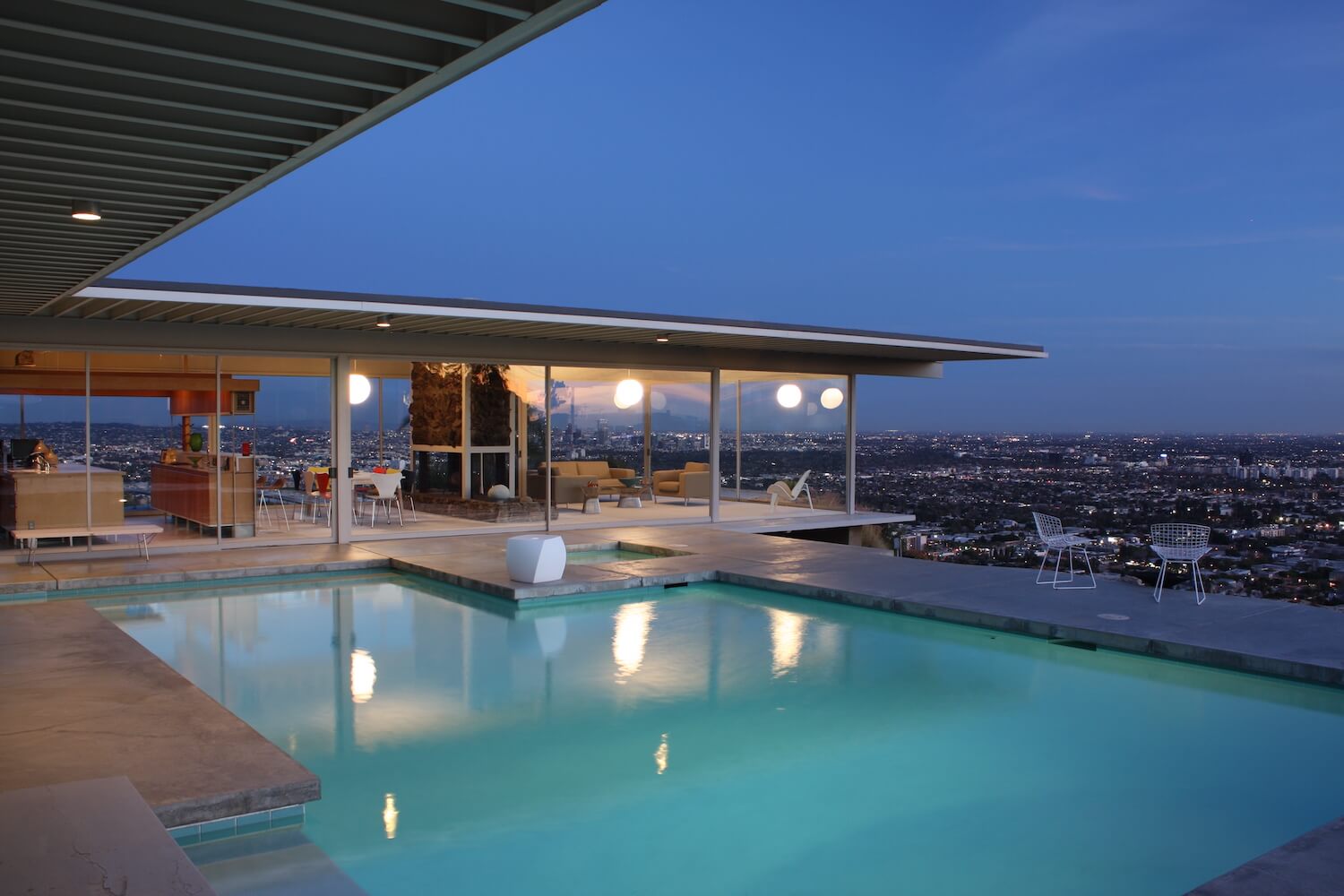 image © Stahl House Inc.
VIP Tickets
The VIP Moon Over Modernism experience includes tours of both houses, with early access to Sheats-Goldstein for a champagne reception at 5:30 PM and a special Stahl House event at 7 PM.
Tickets and additional information: https://usmodernist.org/la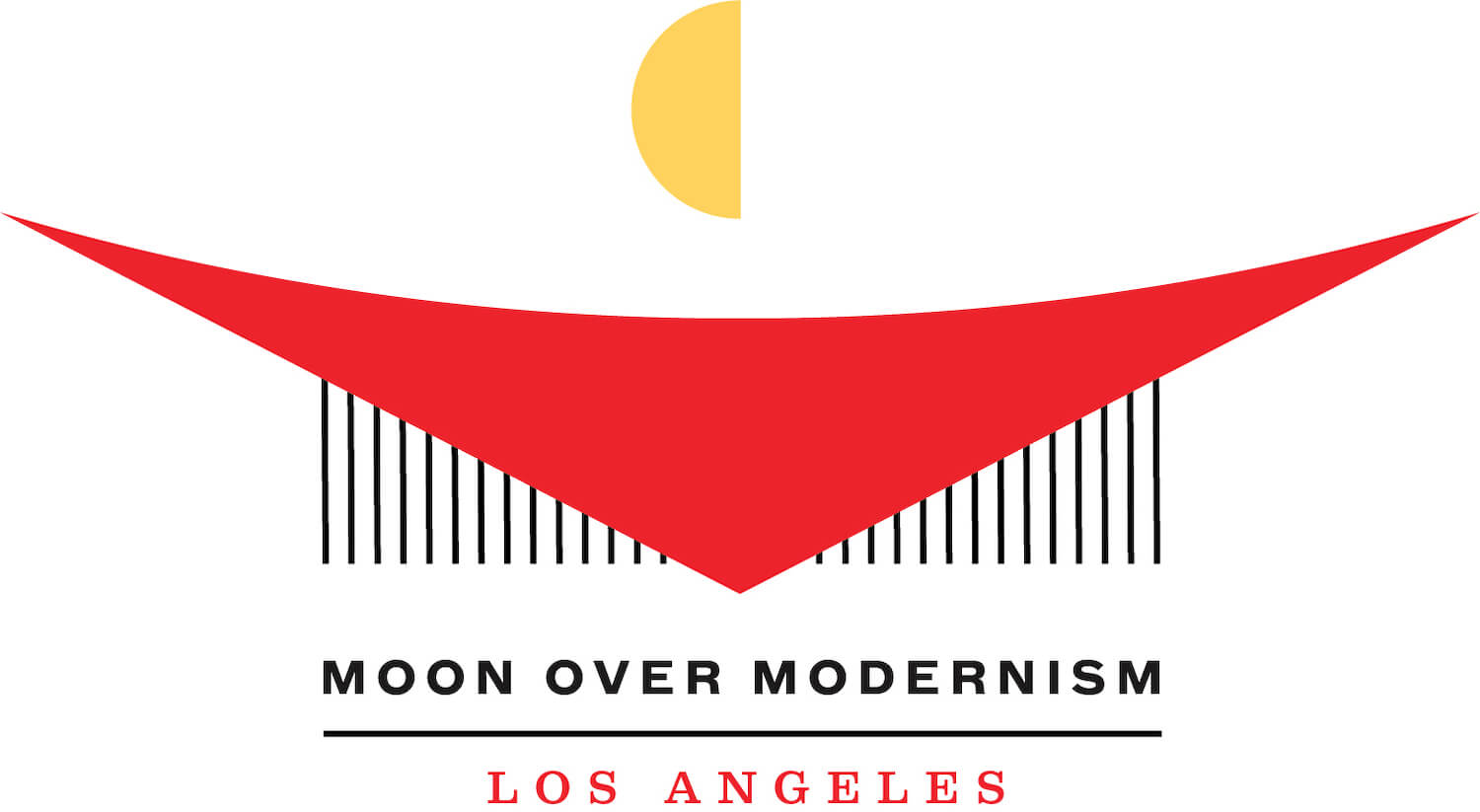 image © Alexander Isley
About USModernist
USModernist® is a 501(c)(3) nonprofit educational organization that provides documentation for nearly every iconic Modernist house in America with the mission to educate the public to preserve Modernism. USModernist Radio—hosted by the organization's founder, George Smart, Hon. AIA, along with co-host Tom Guild—engages worldwide architects, historians, and architectural patrons in lively conversation. USModernist Library, the world's largest open searchable digital collection of major US 20th-century architecture magazines, is a priceless resource containing more than 4 million downloadable pages from publications dating from 1890 to the present.
---