The Turin-Italy based architecture and design practice WAFAI has designed "Rocky Shore House'' that located in New Zealand.
Project description by the architect:
Concrete Slab is an experimental house designed for New Zealand natural rocky landscape. The theme is about the future and well connected with nature living, a house that would truly embrace the site nature that is defined by fresh air, natural light, rocks, and blue sea.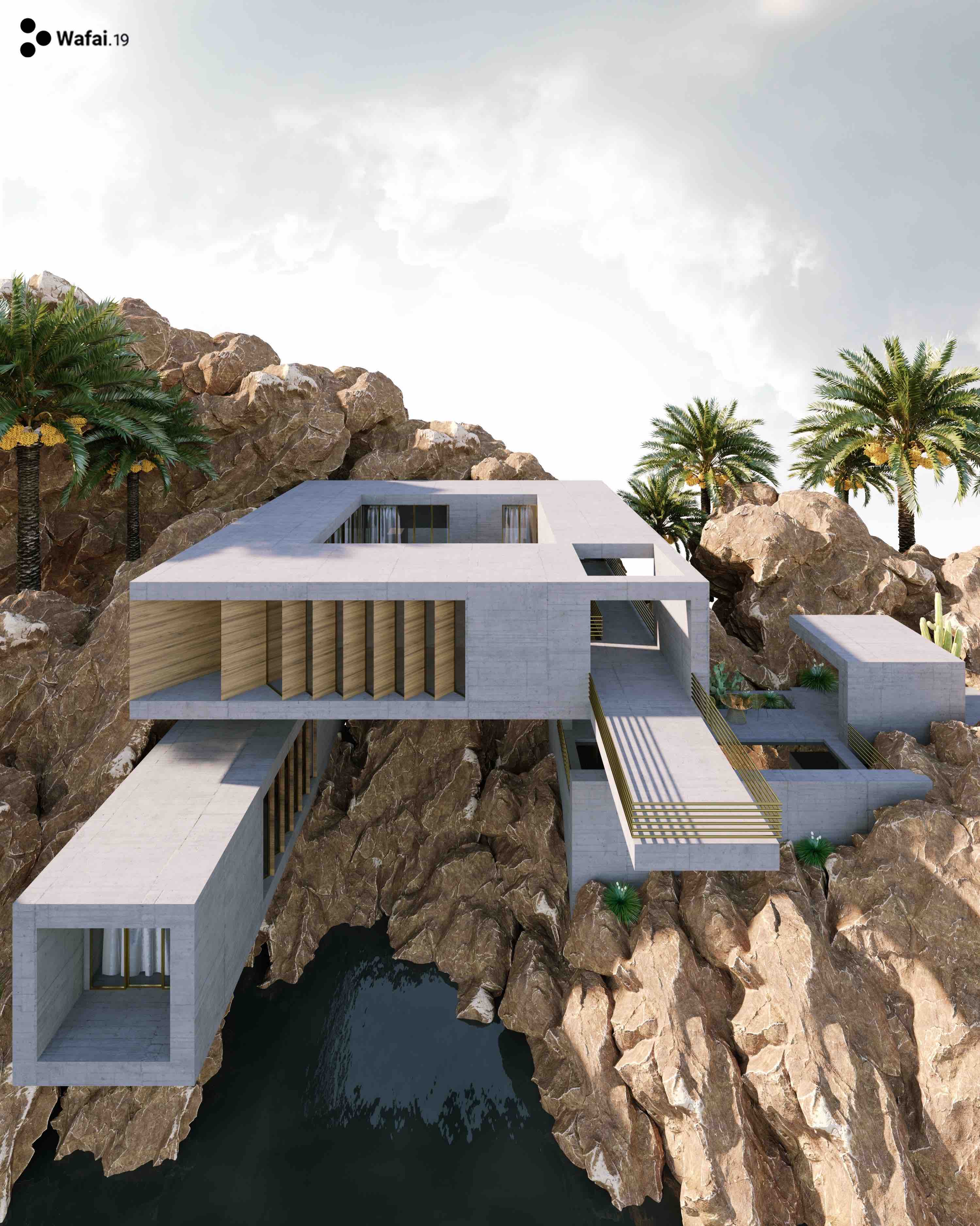 image © Wafai Architecture
Designed based on the principle of a traditional courtyard house, however, in this version of a courtyard house, the atrium is floating and all the spaces that are arranged around can enjoy the panoramic view not just for the sky but also the sea.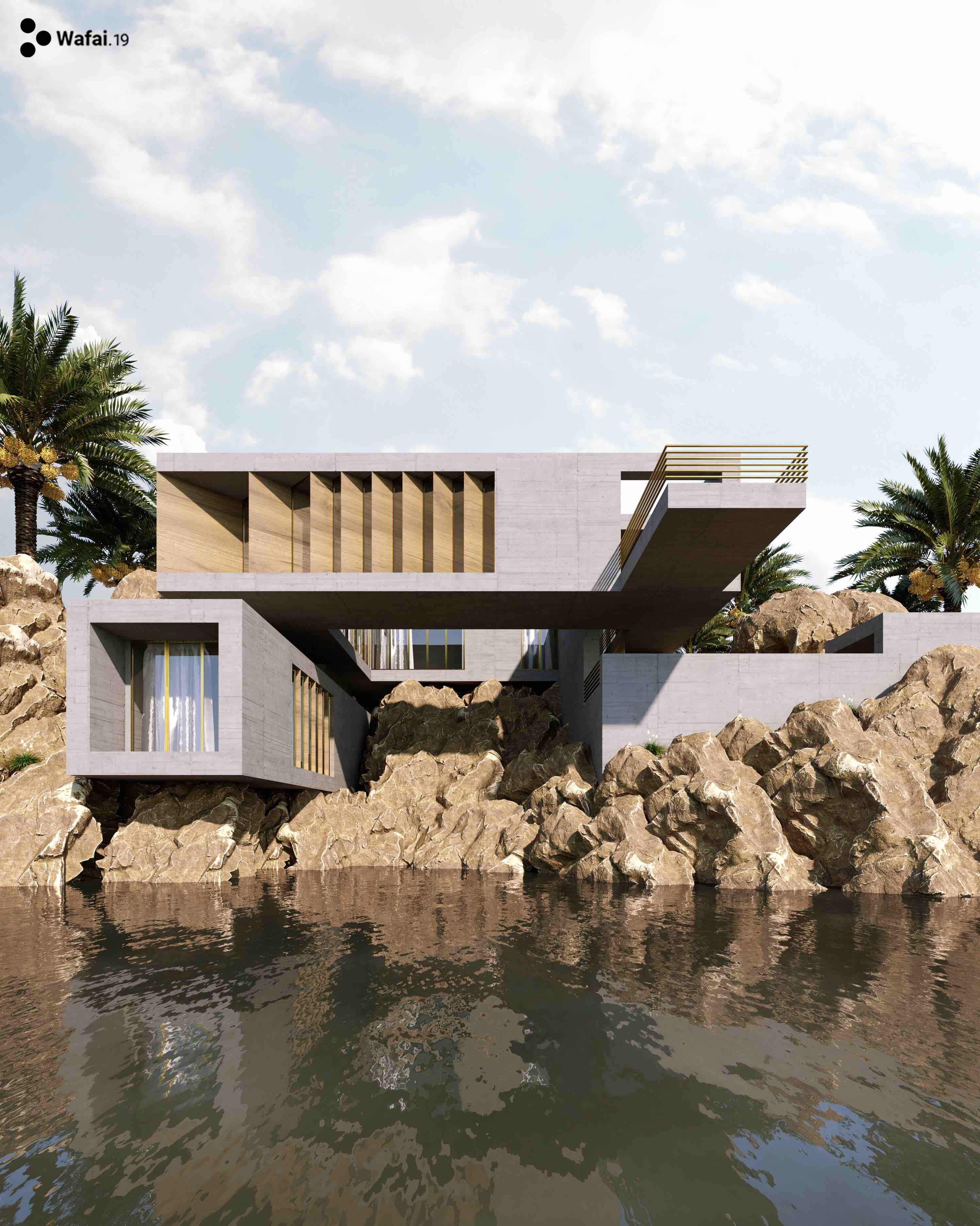 image © Wafai Architecture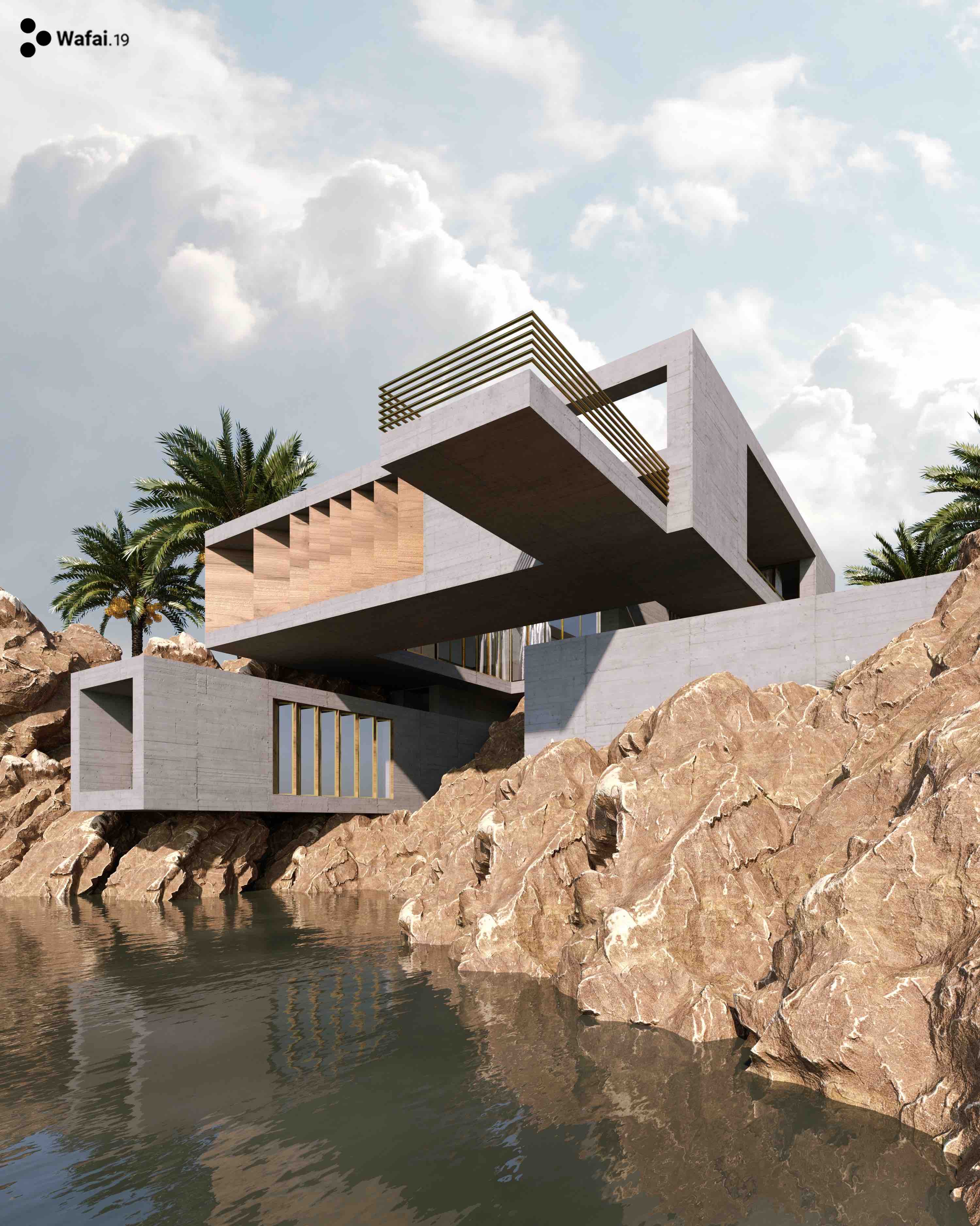 image © Wafai Architecture
The living spaces wrap around the floating atrium and consist of continuous living space and kitchen, 2 bedrooms with bathroom in the main volume, and a big separated master bedroom with its facilities suspended and extended under the main volume. Meanwhile, the swimming pool welcomes the visitors near the entrance, that is shaded partially with a super long terrace cantilever that imposes the hour's visual lightness.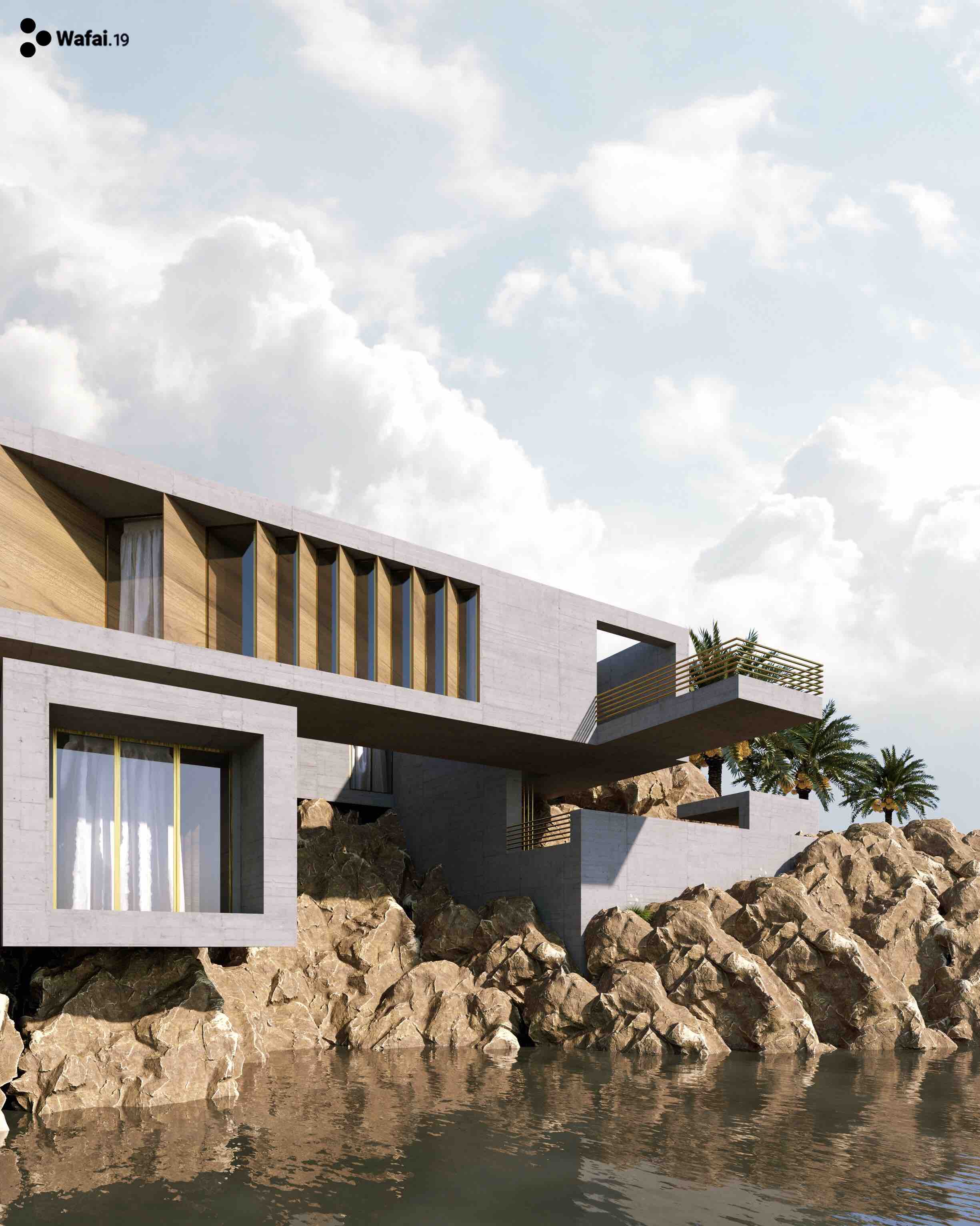 image © Wafai Architecture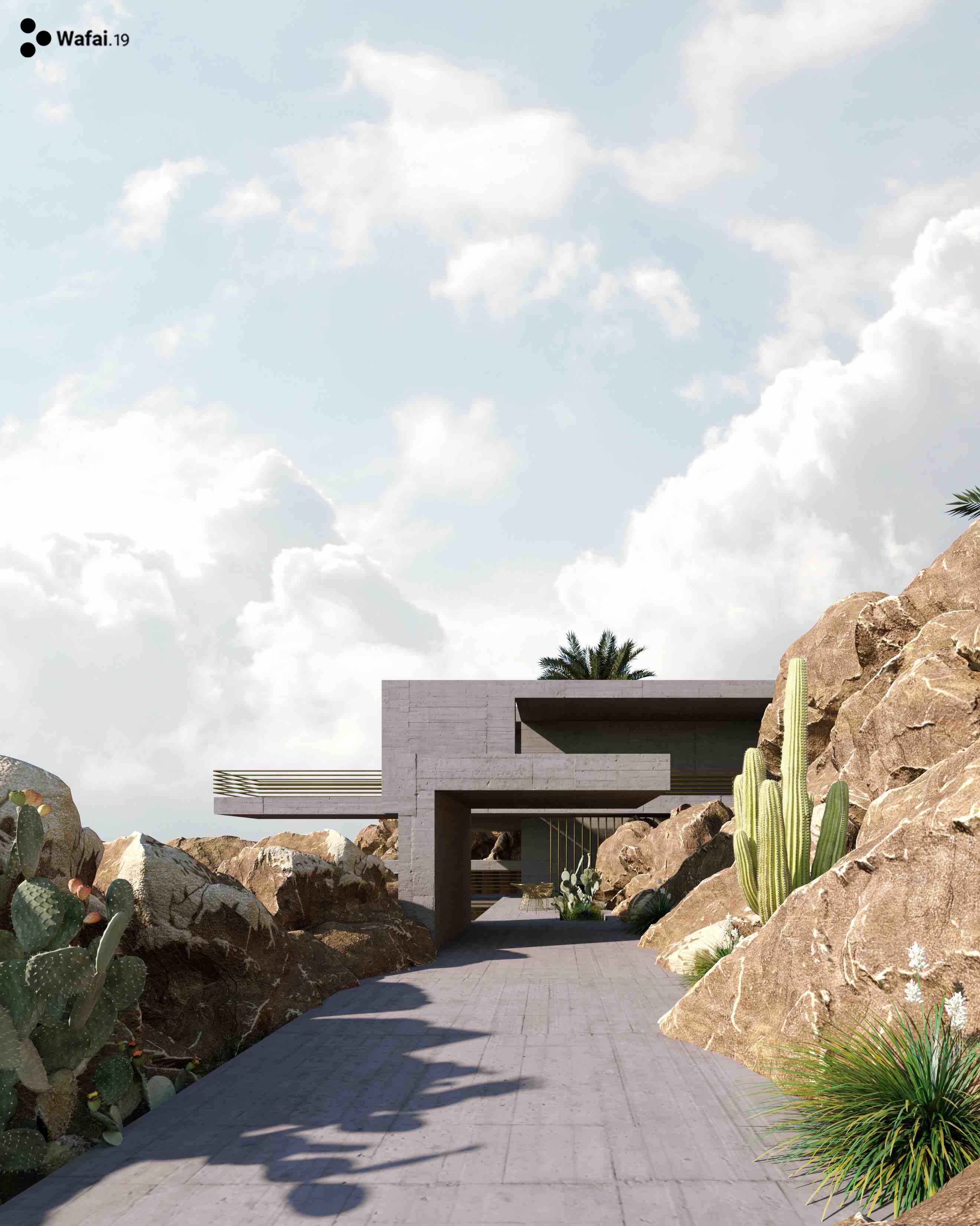 image © Wafai Architecture
The structural system made with steel cantilevers that work as one peace for the main volume and another cantilever for the suspended master bedroom. The material used on all surfaces inside and outside of the building is a 3mm thin Glass Fiber Reinforced Concrete, made from recycled construction debris.
Its thinness makes this material very lightweight.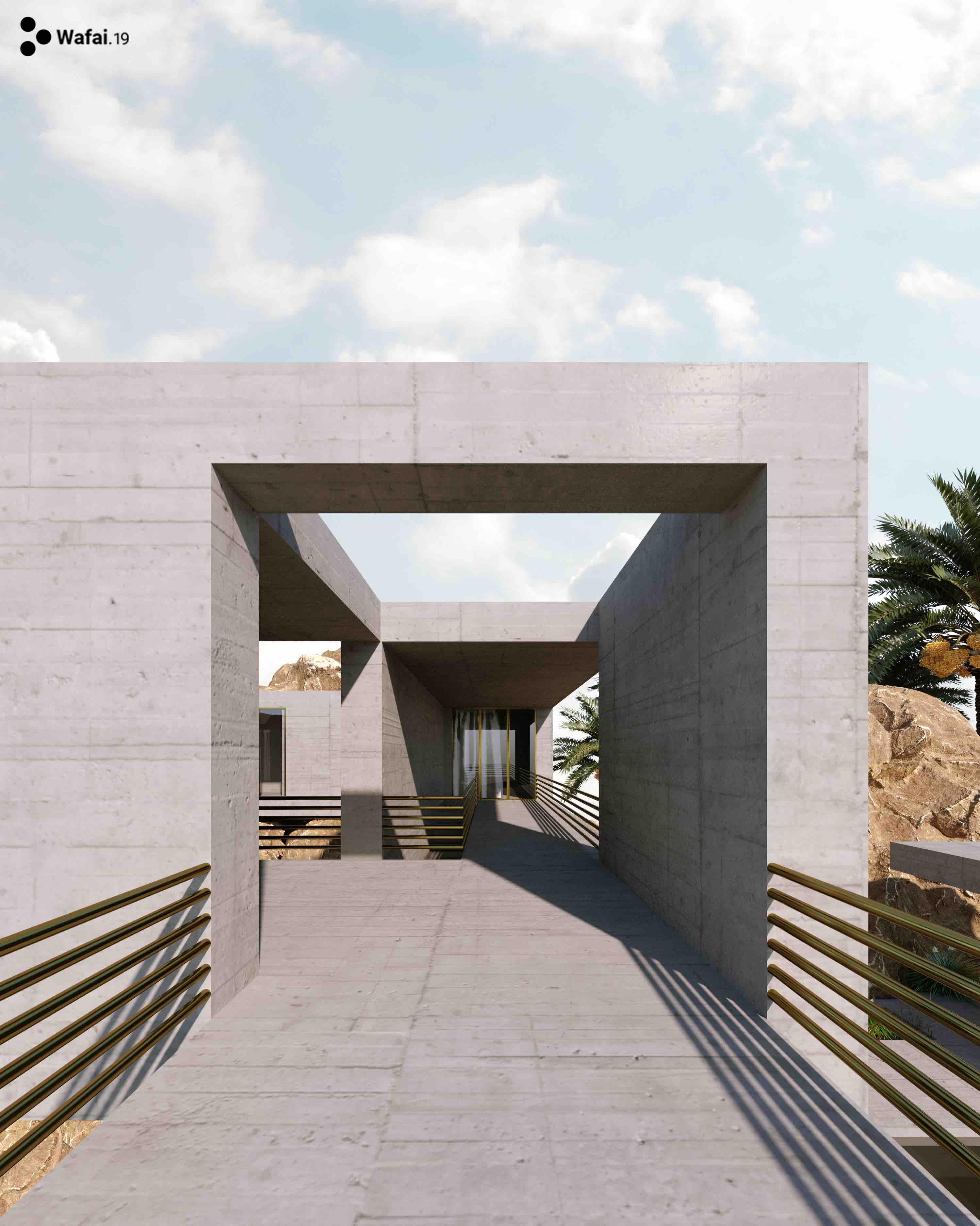 image © Wafai Architecture
Architect: WAFAI
Location: New Zealand​​​
Year: 2019
Tools used: Rhinoceros 3D, Autodesk 3ds Max, Vray, Adobe Photoshop
---