Every home generates waste. Whether it is the kitchen, bathroom, or living space, there are always things that can be recycled to reduce our environmental footprint. This article will give you some tips on dealing with household waste gathered during a construction project so that your house doesn't turn into a disaster area!
Use Skip Bins
Skip bins are probably the best way to quickly get rid of any waste that has accumulated. Once that's done you can simply hire a company that will deal with removing household waste onto a legal landfill site. This will make it much simpler for you, and help to make sure that everything is done correctly.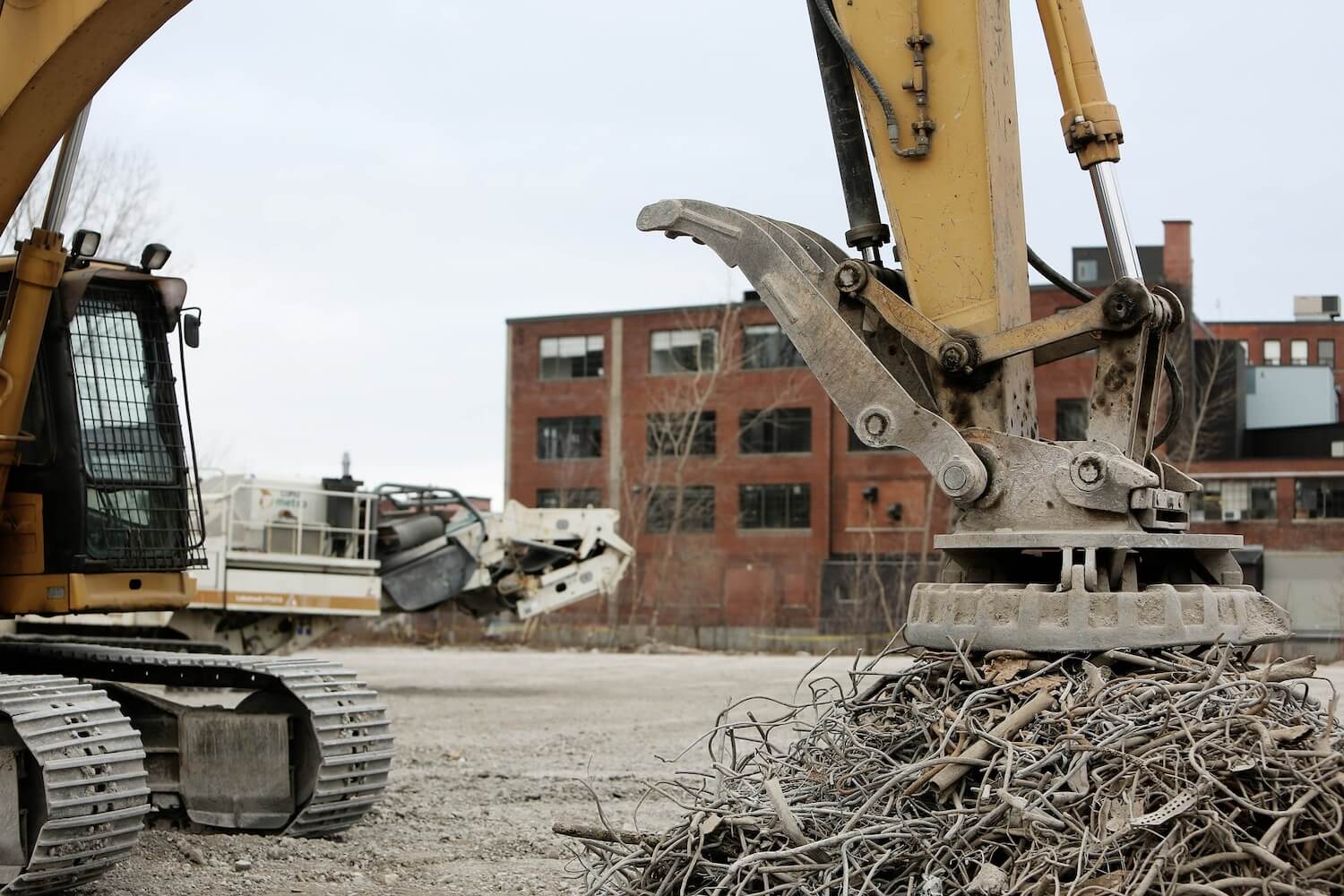 image © LEEROY Agency
There are many different types of skip bins available for hire around the world so it's always worthwhile using a company that can provide you with great customer service. It's also an excellent level of professionalism when dealing with your waste needs.
Determine A Place Where To Store It Before Removal
You need to find a good place to store the waste until it can be removed. This is usually done on-site, but if there's not enough room or you're working in a public area, you might need to take it elsewhere. Make sure you plan ahead and have a place ready before the debris starts piling up!
You don't want to just leave the waste lying around; it could create a safety hazard for people walking by or get into the wrong hands. Plus, it'll just create more work for you down the road when it comes time to clean everything up.
Try to find an out-of-the-way spot where people won't trip over it or be tempted to touch anything dangerous. If possible put up some signage so others know not to disturb the area. And if you're using a dumpster, make sure it's in a good spot for the garbage truck to reach.
Taking these steps will help keep your construction project running smoothly and prevent any unnecessary headaches down the road!
Take Special Care Of Hazardous Materials
There are many hazardous materials that can be created during a construction project. These materials are the following:
- asbestos
- lead paint
- PCBs
- formaldehyde
- hazardous waste from paint and other chemicals
If these materials are not taken care of properly, they can cause serious health problems for people who come into contact with them.
One way to deal with the waste is taking special care of hazardous materials as you go along. It's important that if you work on a site, there are procedures in place for hazardous material disposal, and make sure everyone follows them carefully. it will ensure safety and compliance with regulations too!
Catch Runoff With A Tarp
Don't let any runoff go down the drain! Catch erosion with a tarp to deal with all of your waste during construction projects. Erosion can cause dirty water in storm drains, which pollutes our oceans and waterways. Save money by catching runoff before it goes into storm drains so you won't have to pay for disposal or cleaning up pollution caused when that contaminated water flows out into the sea where people fish.
If you're working on any kind of construction project at home, be sure not to catch rainwater runoff but instead keep it from going through the drainage system. This will create solid waste that might need expensive management later on if caught improperly.
Always Wear Safety Gear
Make sure to protect yourself from the hazards of working on a construction project by wearing safety gear. This includes wearing a hard hat, goggles, and gloves to protect your head, eyes, and hands. Additionally, wear boots with a steel toe to protect your feet. By taking these precautions, you can reduce your risk of injury while working on the project.
In addition to wearing personal protective equipment, it is important to be aware of the types of waste that are created during a construction project. This will help you take steps to avoid coming in contact with any harmful materials.
Get Permits For Removal
It's very important that you gather all the permits you need before beginning any construction project, and this includes getting the necessary permits for waste removal. This helps ensure that everything is done legally and according to code, and it also makes sure that the process goes as smoothly as possible.
Be sure to contact your local government office or department of public works in order to find out what kind of permits you'll need. There may be different regulations depending on where you live, so make sure to do your research ahead of time.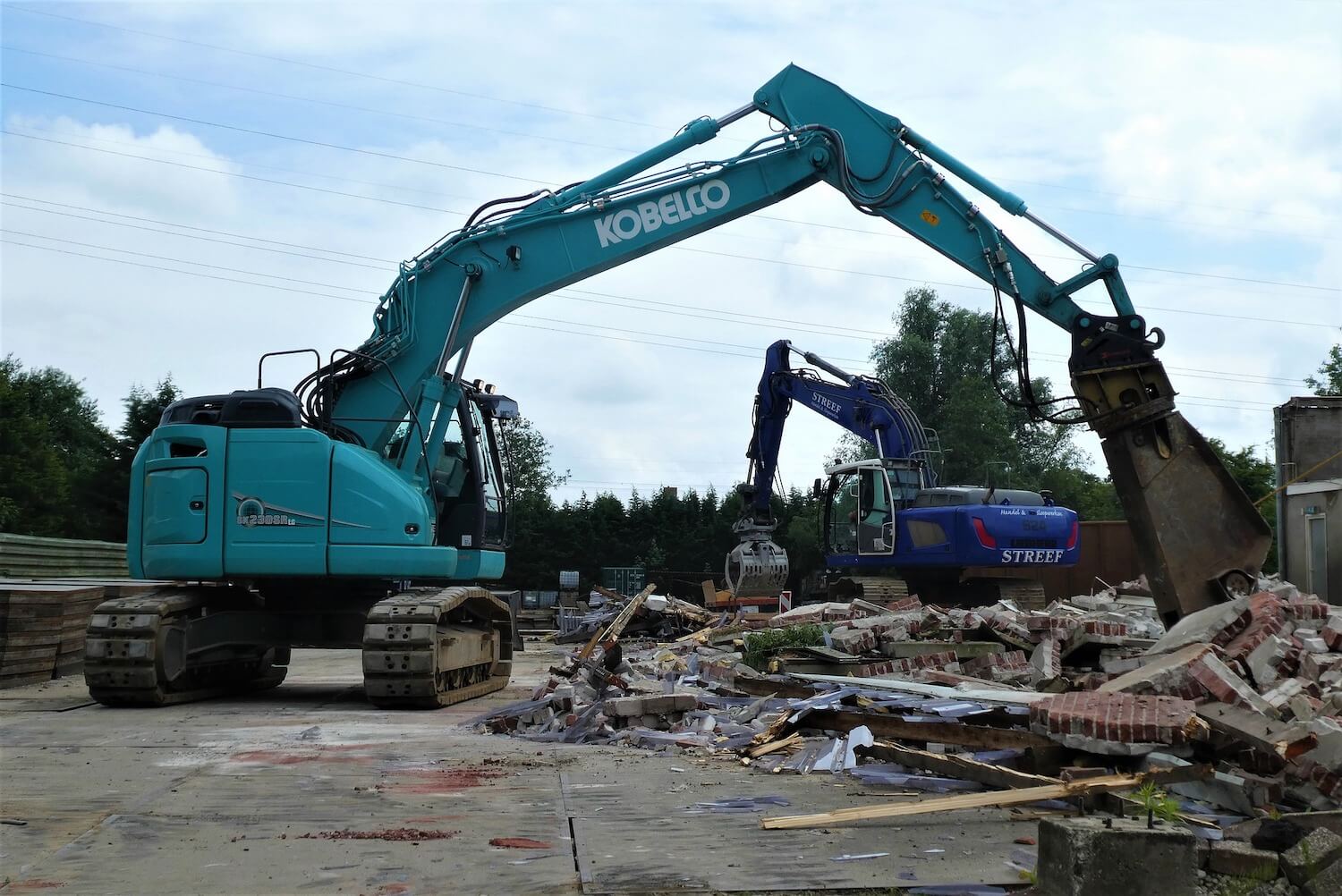 image © Elsemargriet
Once you have all the required permits in hand, it's time to get started with the cleanup!
Removing waste from a construction project is a big and important chore. Use skip bins to make it easier on you and have a designated area to store the waste before removing it. Take special care of hazardous material and don't let any runoff go too far. Always wear safety gear and make sure to get all the necessary permits before starting the removal. Good luck!

---