If you've had the misfortune of having a storm damage your home or business, you know how important the recovery process can be. This is especially true if your business can't operate due to the damage, and the sooner you wait to repair the damages, the more money you might end up losing, or if your home has been damaged, the longer it will take to get your life and routines back to normal. Here are a few practical guidelines to help you out.
Seek Accommodation
If you've had the unpleasant experience of having your home damaged by the storm, depending on the damage, the chances are you will not be able to return home safely for quite some time. Even though many will argue that it's not the most practical solution beforehand, having a secure place to stay for a longer period after you've been hit by a storm can make a world of difference.
If you have family or friends who live in your area, it might be a good idea to make some sort of a pact that you can stay with them if your home gets damaged and that they can do the same if they should incur some storm or any other damage to their house. Knowing that you can stay somewhere with no interruptions and preferably no bills can relieve you of so much stress during an already stressful time.
Mend the Damage
The thing that can get your home back to its original state after it has suffered storm damage is to mend all the damages as soon as possible. If your home's infrastructure has been taken aback by storm damage, you should start thinking about the best ways to repair it. As trusted storm damage recovery professionals note, a serious storm can endanger your property and pause your usual routine, which can be detrimental if your business has been damaged.
This is all the more reason to consider repairing the damages as soon as possible because the longer you wait, the more money you might end up losing. Be sure to consider only reputable and experienced damage recovery services, which comply with the OSHA standards especially. (OSHA - Occupational Safety and Health Administration).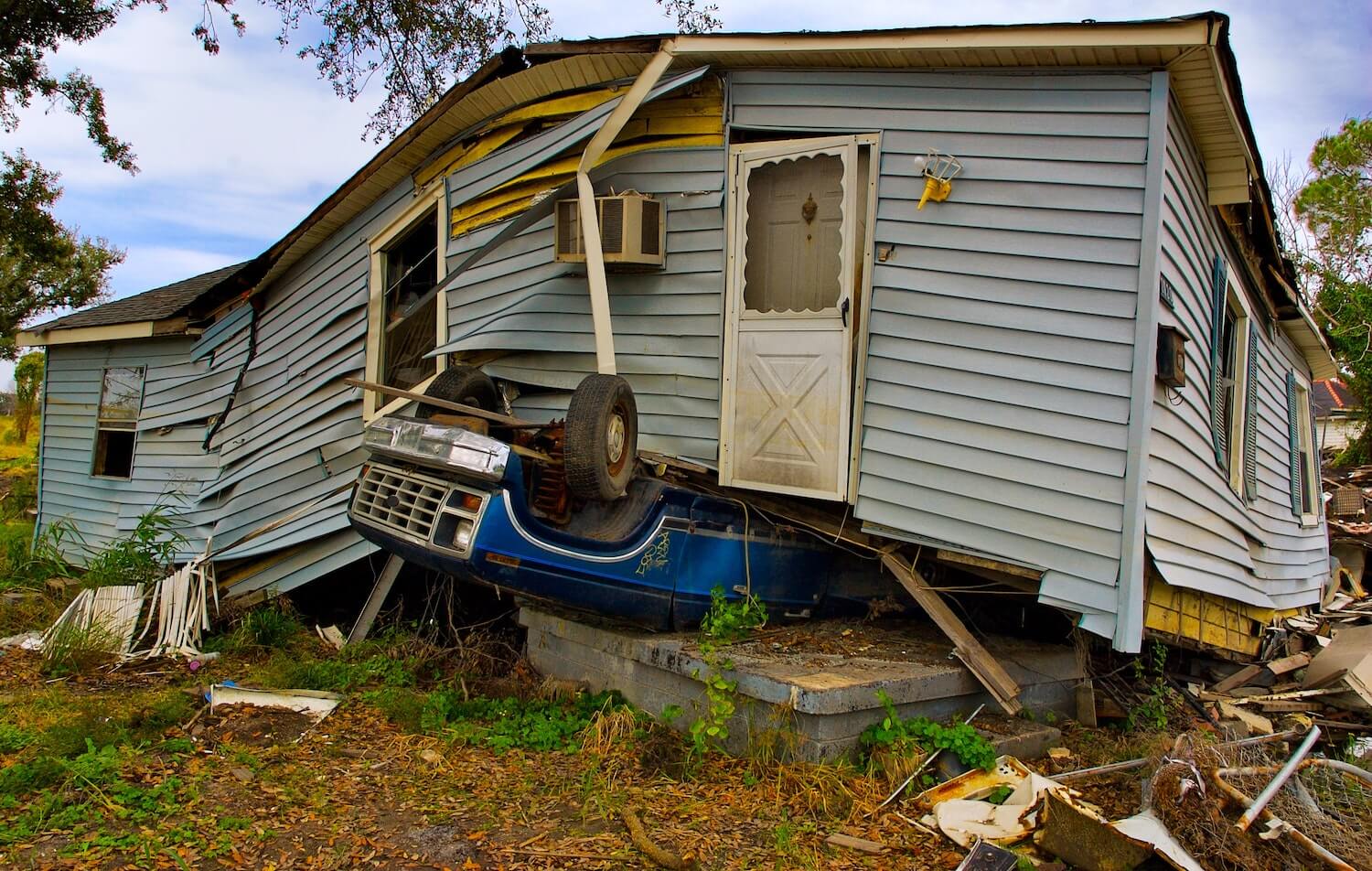 image © John Middelkoop
Contact Your Insurer
Perhaps one of the most practical tips you can get to help get your life back on track (and your house) after a storm has been damaged is to contact your insurer as soon as possible. The sooner you contact them, the sooner will your insurance company send someone out to estimate the damage your home has incurred. And the sooner this estimate happens, the sooner you will be in less of a financial strain because insurance will have you covered for future damage repairs.
If you wait too long, you might not be eligible to get reimbursed for the damage. In addition to this, you run a high risk of having further damage done to your home. For example, if your roof was damaged during the storm, you run a high risk of having water damage due to the rain, which can cause mold, mess up your electric installments, and damage your furniture. All of these damages will not be covered by the insurance company, so be sure to contact them immediately.
Be Ready for the Next One
More often than not, people just focus on repairing the damage the storm has done to their homes so they can get back to their normal routine as soon as possible. This process of getting things done ASAP, more often than not, excludes the necessary preparations should the next storm hit. Even though the intentions are pure to get your family back on track, your kids back to their routine, and back to school, you might be doing them and yourself a disservice. Not to mention your home.
This is why it might be a good idea to spend some extra time and even resources to hire professionals to not only repair the damages but to reinforce your home, so it withstands the storm much better, with little to no damage. Be sure to explore all the house reinforcements and all measures that need to be taken to ensure your life in your own home doesn't get usurped by storms anymore (or at least any more than it should).
These practical guidelines will surely keep you back on track to recovery after a storm has damaged your home. This process can be dangerous, which is why it might be a good idea to hire professionals to repair the damages and get things up and running.
---