Every year, every homeowner needs to prepare the house ready for all the seasons in a year. While some inspections are done before a specific season, some are done periodically to keep the house safe and secure from the weather conditions. Additional preparations to your home protect your house, improve efficiency and also reduce energy consumption. This article will discuss tips and tricks you can use to make your home ready for every incoming season. Please read on for the list.
Install Insulation
When building your house, you will want it to be as energy-efficient as possible. One way you can make your home efficient throughout the year is by insulating it. A report from the Energy Saving Trust proves that you can save a significant amount of money every year on energy bills by installing quality insulation for your home. As highlighted at asifoam.com/san-diego, one way you can insulate your house is through spray foam insulation. This type of insulation lowers energy costs, keeps out unwanted pests, and provides better indoor quality, among other benefits.
Other forms of insulations are form board and reflective radiation, which you can choose for your house. With insulation, you can keep off the heat from your home during summer while retaining it during winter. This enables you to save on heating and cooling bills.
Have your central heating system checked
The central heating system is mainly used during winter when the cold is unbearable. This situation means that as we head towards winter, the system should be checked and serviced to ensure it performs well when required. It is crucial to have your heating system serviced by qualified personnel before the bearable cold chips in.
There are many advantages of regularly servicing your home heating system. Servicing helps to extend the lifespan of the equipment, improves efficiency, reduces carbon monoxide leakage, and ensures you are warm throughout the year. It is essential to keep this in your diary every year.
Clear Gutters and Drain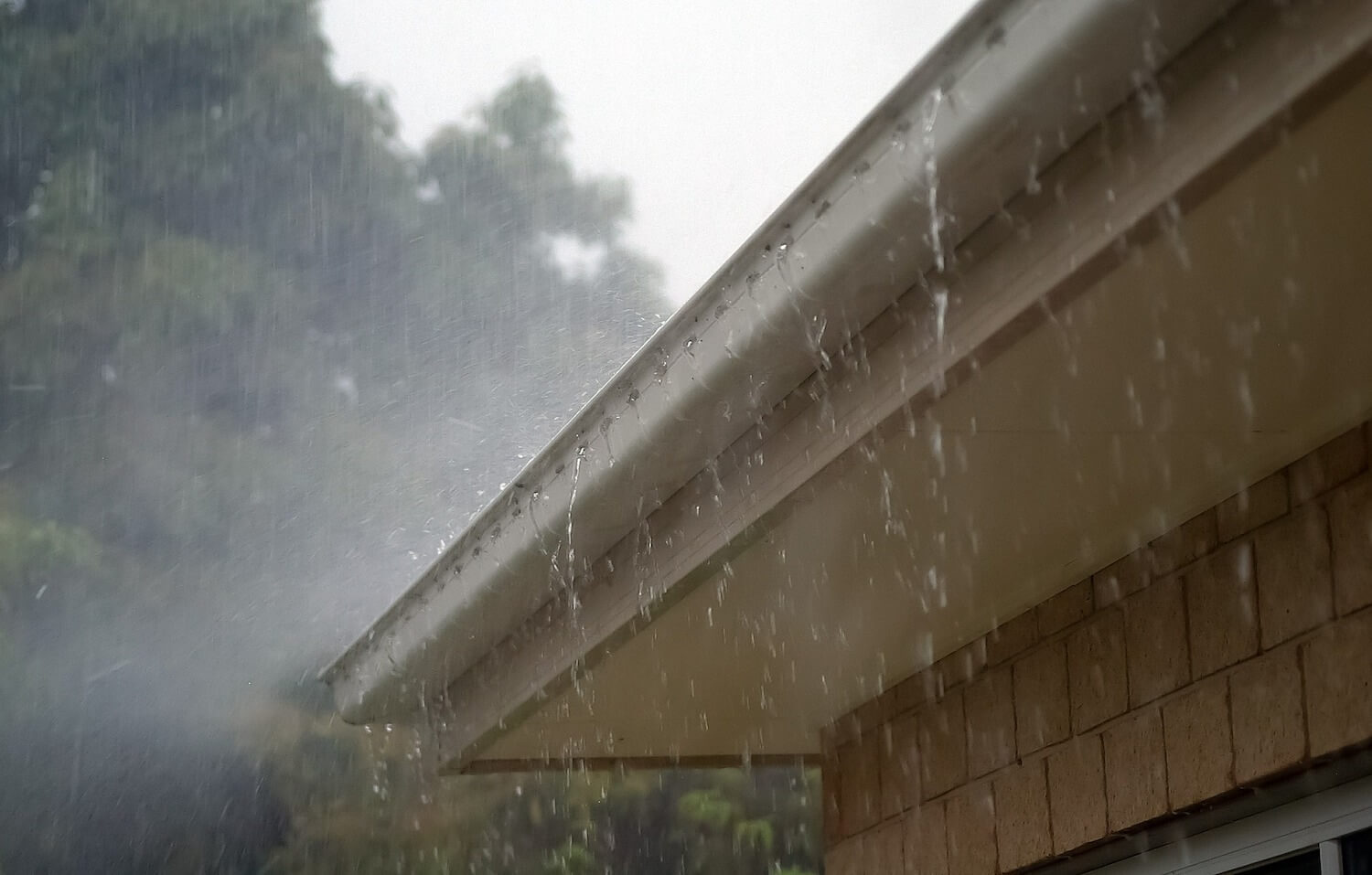 image © Sandid
Some areas receive rainfall almost throughout the year, while others get it partly. Regardless of this, it is essential to keep your gutters and drain cleaned all the time. Most people will clean their home's gutters and drains just before summer. However, it would be best not to wait until the dry leaves or dirt particles clog your drain to start cleaning them. Ensure to schedule a maintenance procedure to clean these parts regularly.
Also, it is crucial if you can guide the water out of your compound. This will prevent the water from forming pools or creating a menace in your basement. Once the water leaves the gutters and drains, it should get to tunnels or pipes leading it out of your compound. This improves the drainage and helps to keep off insects such as mosquitos. Lastly, ensure to create a slanting landscape away from your house.
Clean the chimney and get some firewood
If your house has a fireplace and a chimney, please read this carefully. When approaching winter, it is essential to prepare your fireplace and stock it thoroughly to avoid inconveniences when the cold sets in. Besides this, you should get a cleaning company that will inspect and clean your chimney of any debris, birds' nests, and other obstructions. Thorough cleaning prepares your chimney and keeps your house safe from insects and carbon monoxide released by burning wood.
It is also essential to load firewood into the fireplace, ready for the cold season. Ensure to stack some firewood in the fireplace area while keeping the rest in the backyard shed or garage to avoid getting wet. Ensure that it is not rotten.
Have your yard inspected
It is essential to take preventive measures throughout the year to keep your yard in good condition. During the dry season, most trees will dry up, some attracting insects and diseases. Winter, too, damages the backyard, including the uprooting of trees or damage to the vegetation. It is crucial to seek the services of a certified arborist, who will check and identify problems in your yard and deal with them. They will help you uproot or cure infected trees and put other measures to ensure your backyard remains appealing.
Lastly, you can decorate your backyard regardless of the season to keep it appealing. You can consider adding more trees, flowers, and lights and revamping your landscape to look much better.

Other measures you can observe are sealing leaks, replacing your roof, keeping the pipes protected, and testing the smoke and carbon monoxide detectors. While you might seem simple duties to undertake, neglecting them can cause massive losses and damages to your home. It is best to work with experts to know the proper measures for your home.
---