In our busy lives, any help we can get from our gadgets is highly appreciated. Fortunately, we aren't limited to computers and smartphones anymore. Whether we choose them for convenience or to save ourselves some money, smart home devices are becoming increasingly popular and for good reason. Besides doing some very efficient work, many of them can send information to and be controlled by smartphones. Here are four appliances you can have in your smart home to make your everyday life much easier.
1- Robot Vacuums and Mops
On a busy morning, the last thing you want to spend time on is vacuuming after your kids who have left a lot of breadcrumbs under the breakfast table. Mopping after your pets run into your home with dirty feet isn't exactly a fun chore either. Fortunately, you can eliminate these annoying tasks from your to-do list by using robot vacuums and mops. With today's technology, these robots have become as strong as regular vacuums or steam cleaners and can reach into every nook and cranny that needs cleaning.
With their advanced sensors, they will glide efficiently on your floor and leave your space spotless. Not only that, but if you happen to forget to turn them on before you leave your home, you can simply do so from your phone. They might seem a bit expensive, but this feature alone will be more than enough to make up for their price.
2- Smart Plugs
You probably have several home appliances that are only used occasionally, but you leave them plugged in just for convenience's sake. This can be an acceptable solution if you can turn them off completely. However, some devices remain in standby mode and will draw a significant amount of electricity from the outlets, increasing your monthly bills. The best way to avoid this is to put your appliances in automation mode using smart plugs. These plugs only provide energy for a device for a set amount of time and only when you need them.
An added benefit of smart plugs is that they can be controlled via smartphones and connected to other smart devices. Plus, these small gadgets are pretty inexpensive yet provide so much value. You can have every appliance ready to use when you need it; from enjoying your delicious coffee in the morning to having your thermostat at an optimal setting when you get home from work on a hot day.
3- Tankless Water Heaters
Another way of saving a considerable amount of energy in your home is to install a tankless water heater. These appliances don't require storage space for water, so they are easier to maintain, yet they can provide you with hot water whenever you need it. Smart water heaters use a small electric or gas heating element, both of which are usually quite energy-efficient.
These appliances are particularly useful when you are running several devices that use water at the same time. If you are interested to learn more about the benefits of tankless water heaters, going through a reputable buying guide can provide you with a lot of information. Since they help us save money and provide better shower water pressure, a flow-through heater is something everyone could be grateful to have in their home.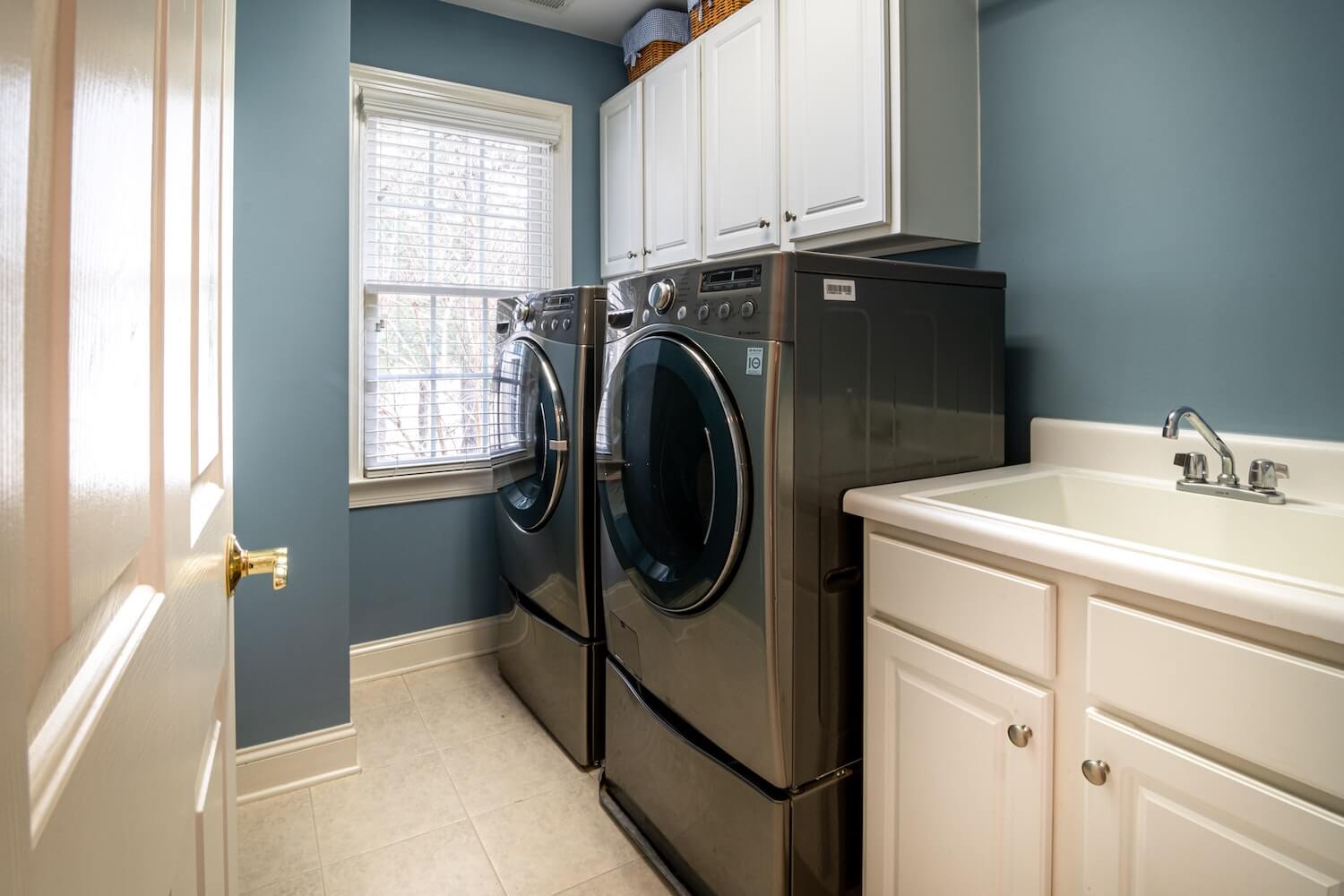 image © Curtis Adams
4- Smart Washers and Dryers
If you have a large family, you will truly appreciate the convenience of having smart washers and dryers. One of the most attractive features of these machines is their energy-efficient modes; they have the ability to reduce your monthly bills significantly. With their multiple sensors, they can calculate the exact amount of detergent you need or the time your clothes will need to fluff in the dryer.
Another great feature of digital washers and dryers is they can be controlled with a smartphone app. With these apps, you will be able to get the best performance from your washer and dryer. Whether you want your laundry done by the time you get home or just prefer to attend to something else in your home, they will get you covered. The only thing you need to do is select a custom cycle on your app and pay attention to the alerts to know when the laundry is done.
Whether you are looking to replace your old home appliances or looking for cool housewarming gifts for your friends and family, you really can't go wrong with any of these. Some of them can be more expensive than others, but ultimately, they will all be a worthwhile investment. It's not just about the convenience of controlling your home either. Besides saving you a lot of money, these gadgets will leave you free to spend your time doing more important things than boring house chores.

---