Silicon Valley's triangular-inspired NVIDIA Corporate Campus in Santa Clara, California debuted new exterior areas with sustainable permeable pavers made of wood. The exteriors were designed by TLS Landscape Architects putting employee connection at the core. The 500,000 square foot headquarters' robust building is complemented with the geometry of the surrounding landscape to create a dynamic setting for this expanding organization.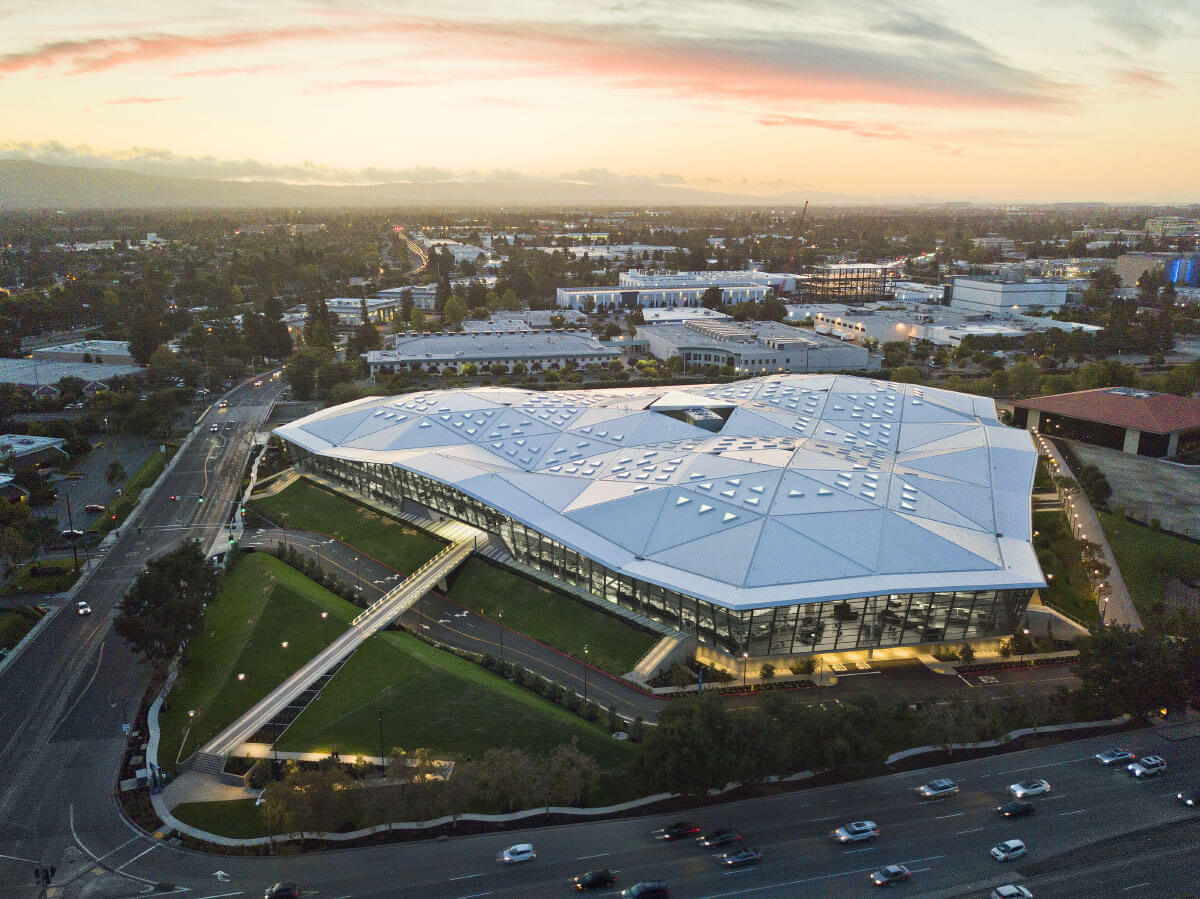 An aerial photo of NVIDIA's Corporate Campus' strong building and surrounding exteriors. (Courtesy NVIDIA)
The triangle-shaped building that was completed in 2017, is a physical manifestation of the company's innovative business model. When re-designing the exterior areas in 2021, Black Locust Lumber Globalassisted to provide an innovative permeable paving system called ProFlow Permeable Pavers™. The pavers are a sustainable paving solution made of Black Locust wood that is rot-resistant due to its natural genetic makeup.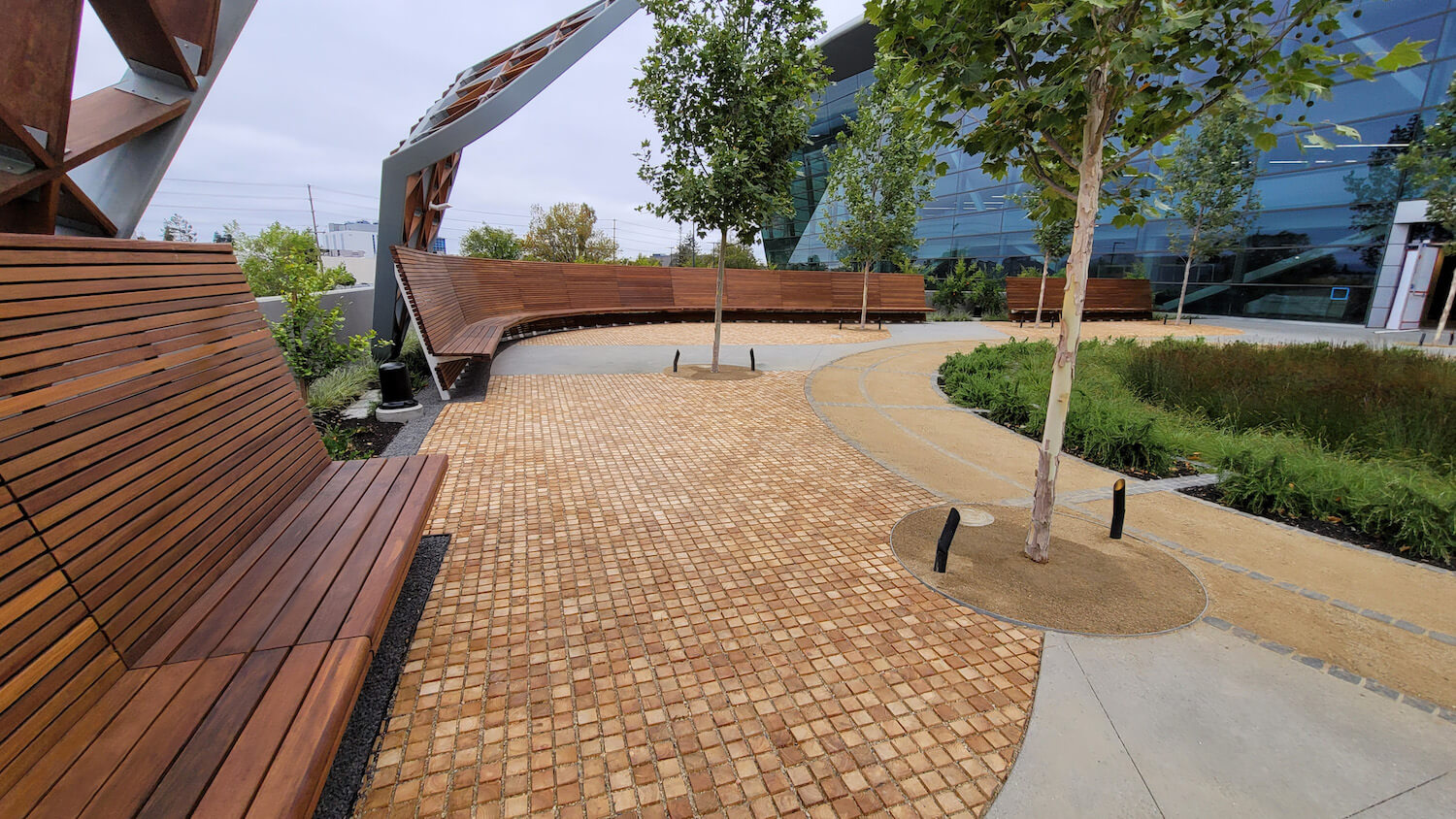 NVIDIA Corporate Campus exterior area with Black Locust Lumber permeable pavers.
ProFlow™ Permeable pavers' light color and material properties are a cool alternative to concrete or brick paving systems that reduce the heat island effect. The permeable paver solution also combats stormwater run-off and replenishes groundwater systems.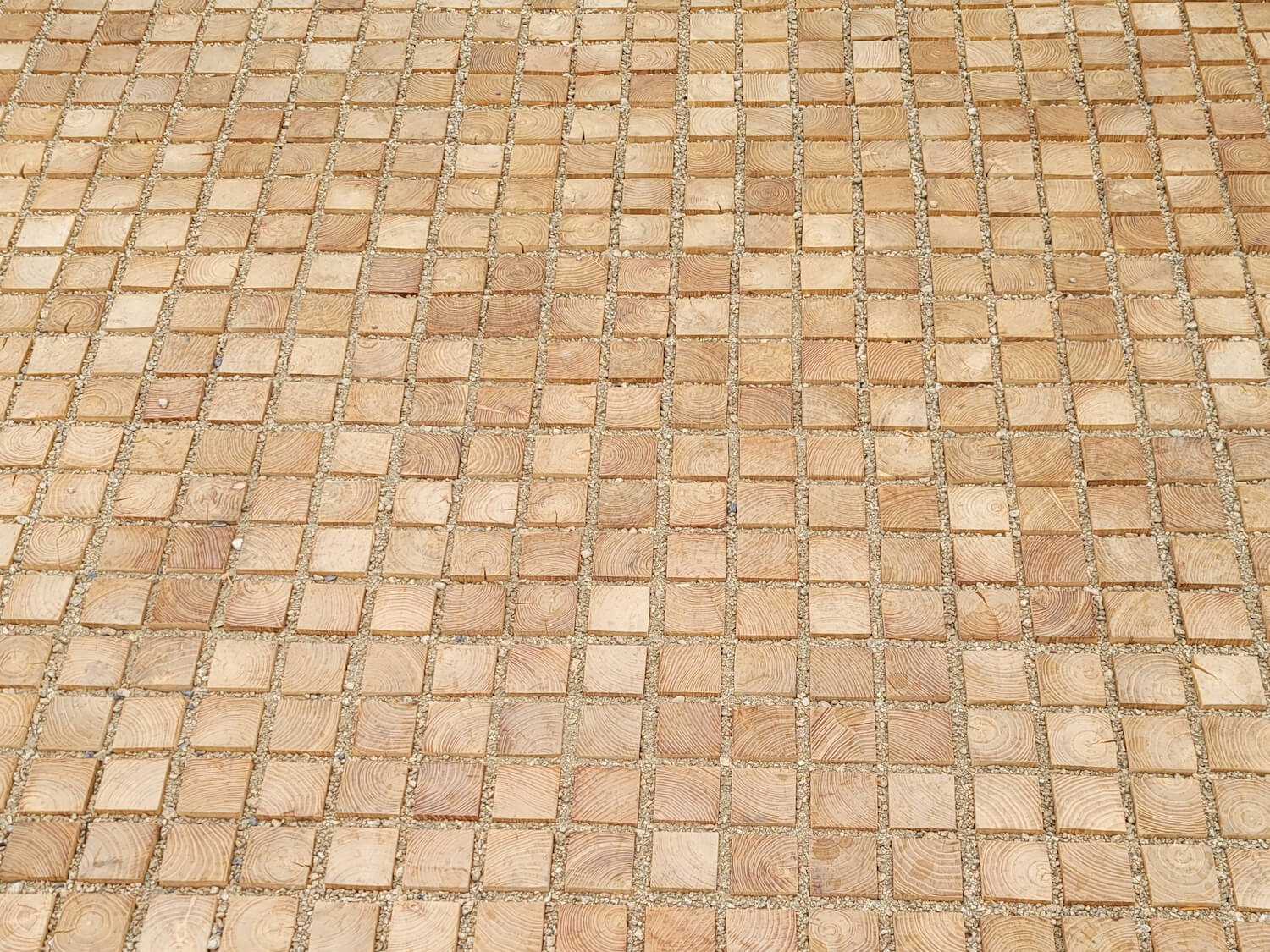 Close-up of ProFlow Permeable Pavers™ at NVIDIA Campus, Santa Clara, California
Black Locust wood pavers are a popular choice for sustainable landscape architecture projects such as NVIDIA Corporate Campus because of their impressive natural beauty. Another reason is that they are a zero-waste, organic product that does not require treatment to maintain their longevity of 50+ years.
ProFlow Permeable Pavers™ reduce stormwater run-off and are a sustainable permeable paving solution for landscape architecture.
NVIDIA is a modern workplace designed for the collaboration of colleagues. The exterior areas contribute to the everyday lives of employees by providing an ambiance that sparks informal gatherings and creative interactions.
Project Information

Location: Santa Clara, California
NVIDIA campus architecture: Gensler Designs
Landscape architecture: TLS Landscape Architecture
ProFlow Permeable Pavers™ supplier: Black Locust Lumber Global - blacklocustlumber.com
---