Let's continue the topic of trends in 2023. After analyzing the trends in architecture, we will move to the interior space and consider the interior design trends of the coming year.
The key trends in architecture that flow from year to year can be traced in interior design. Among them are environmental friendliness, modularity, the use of smart materials, the use of parametric printing forms, creating a sense of unity with nature. Let's explore the trendy purely interior solutions of the near future.
Trends are an organic addition to the current situation in the world. Quarantine, for example, provoked a fashion for wearing pajamas and slippers on the street. Trends in interior design are also formed under the influence of global factors and are designed for the comfort and convenience of users.
The design of tomorrow is bright colors, a powerful sense of style, and even more non-standard solutions. Pantone announced the color of the year juicy Viva Magenta, a rich vibrant red. Ardent followers of trends will be able to safely integrate it into the interior of both residential and commercial premises.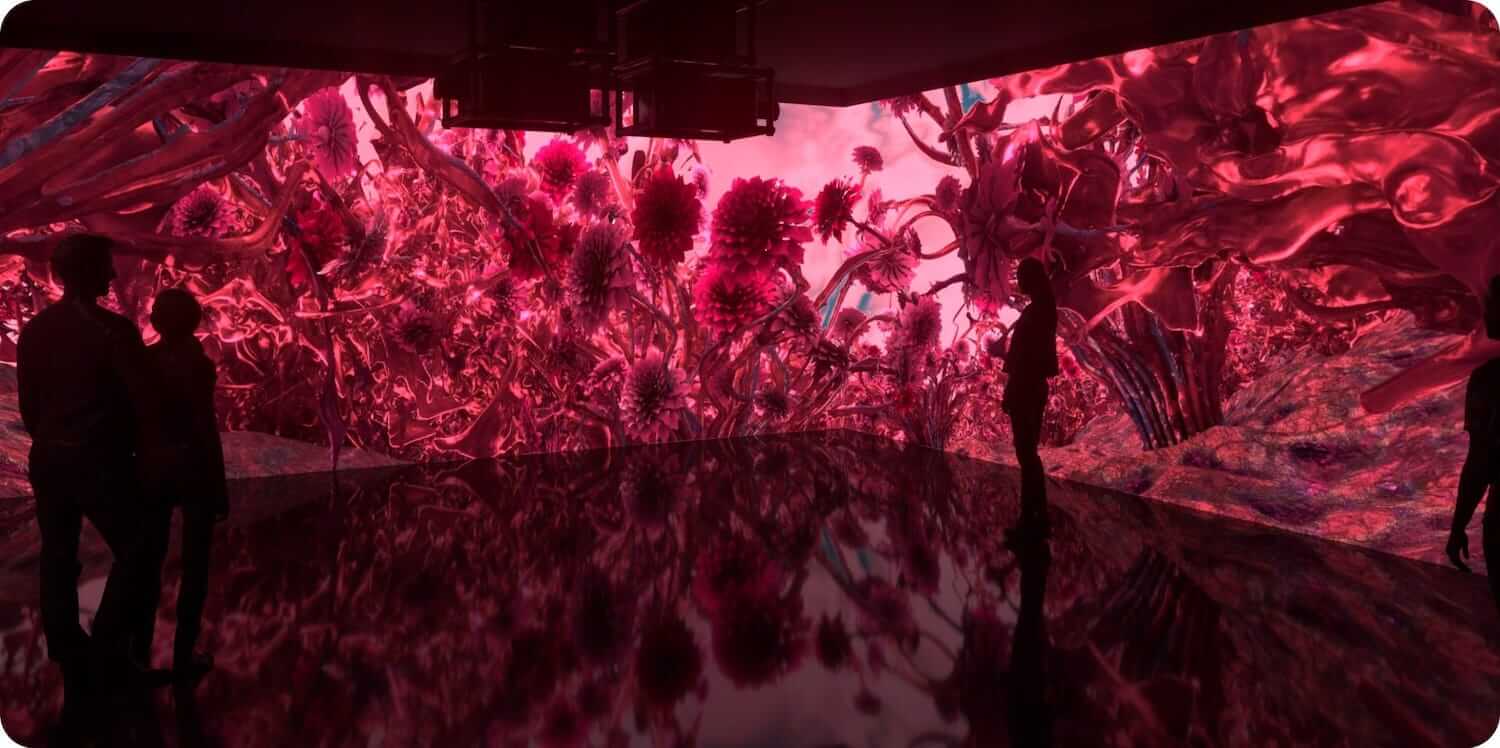 Presentation of color 2023 Pantone
In the next season, even in calm minimalist interiors, a splash of color is inevitable. People, tired of the gray everyday life of pandemic times, want an explosion of colors at home and outside. This is manifested both in the choice of clothes and accessories, and in the design of the premises. In addition, bright accents add freshness and balance to the already rather hackneyed long-term trend for almost ascetic laconicism. But it is better to add a juicy shade in a restrained manner, in the form of small accents, because there is a risk of being saturated with it in the long run. New minimalism is a blank canvas that needs bright strokes.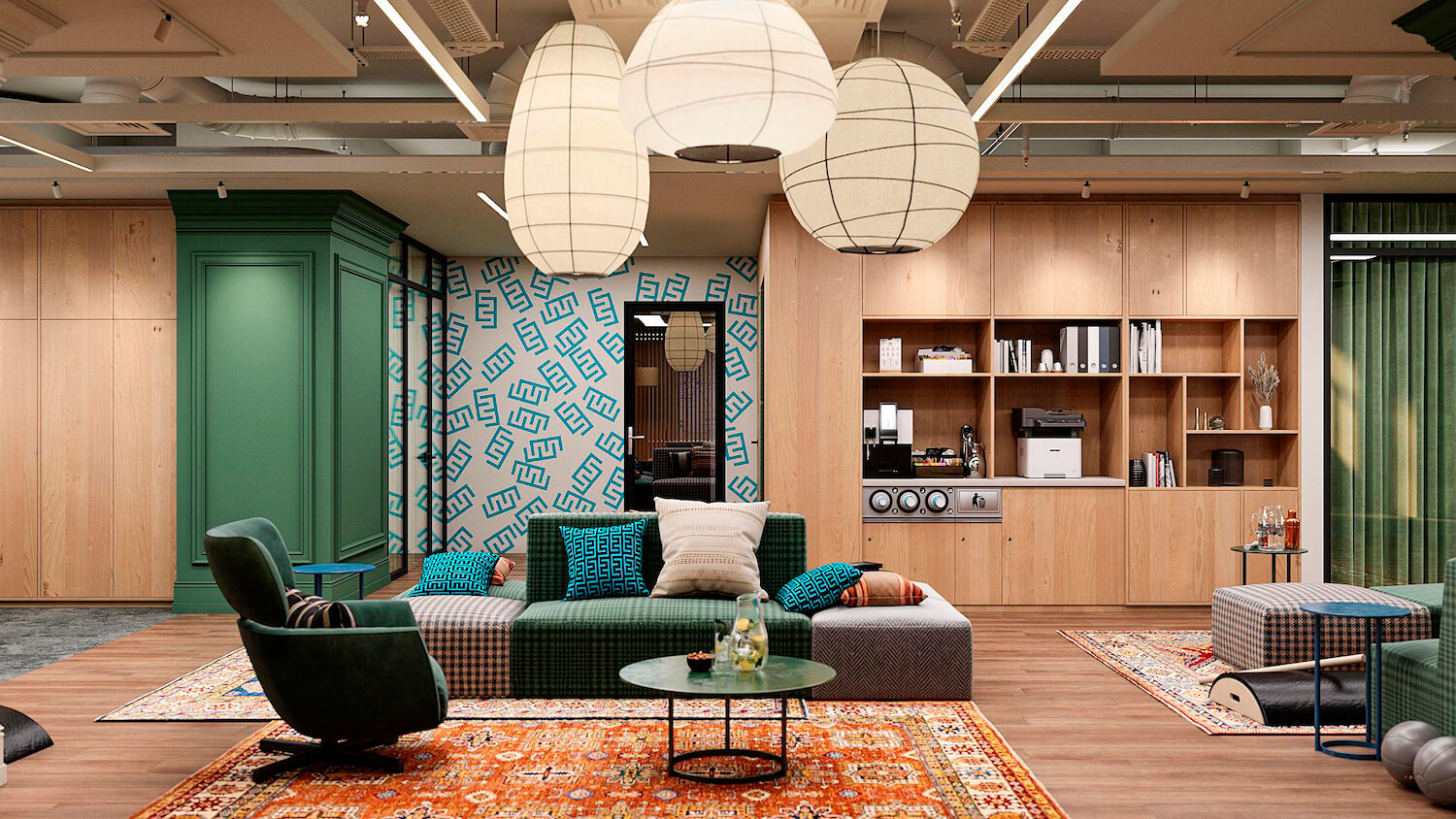 Office with bright accents by ZIKZAK Architects
The trend towards simplicity and brevity as a new generation luxury will continue and will reach its peak in 2023. The trend to refuse excessive consumption will increase. Lightness of forms, natural materials, clean geometry and uncluttered space will be in favor next year.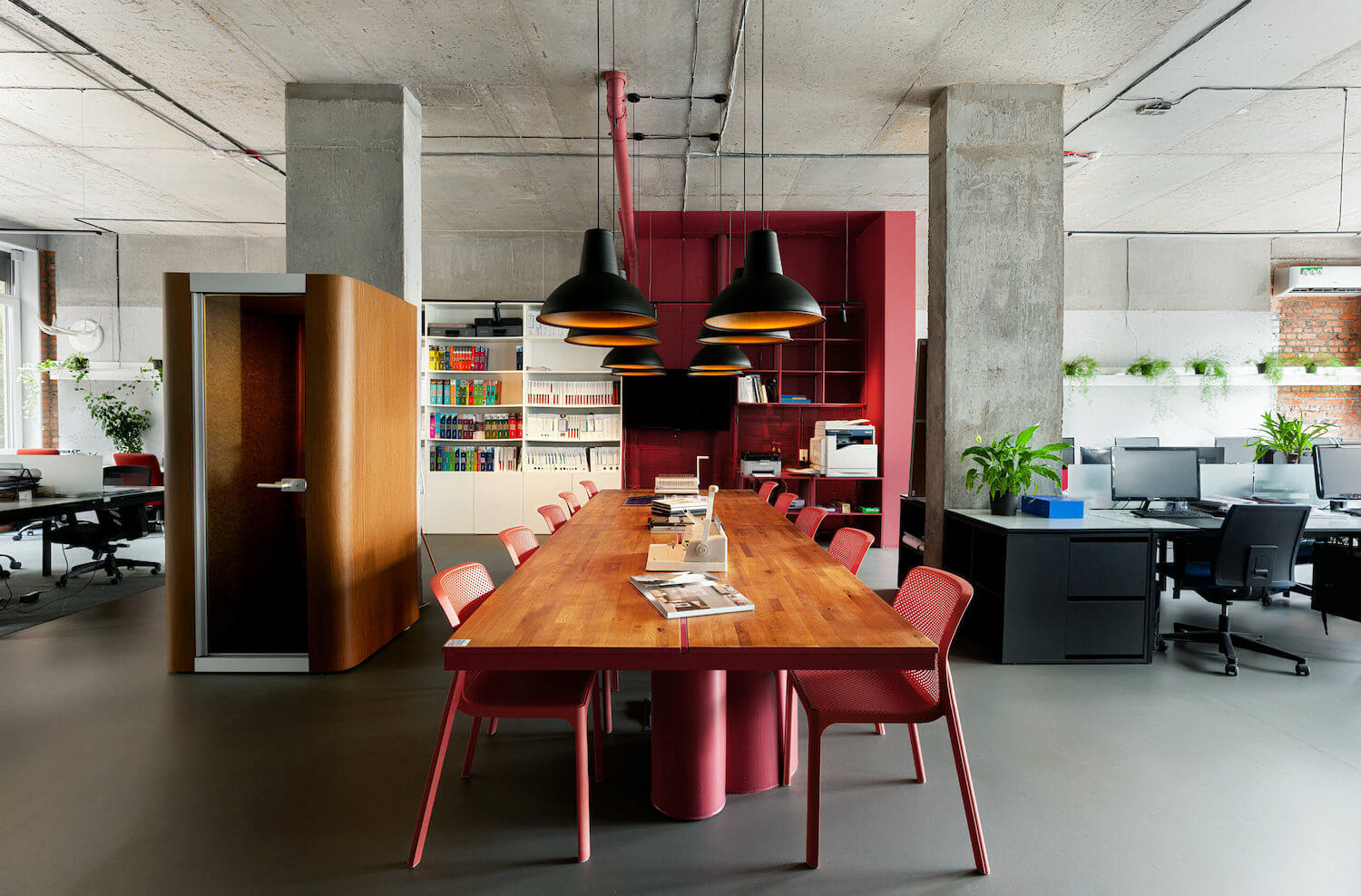 Minimalistic office of ZIKZAK Architects
Despite the optimistic splash of color, pandemics and crises have made us more hardened and pragmatic. Therefore, design is finally moving away from romantic styles, now they seem too naive and escapist. Closer to modern reality, less ornate styles will dominate. But trends develop cyclically and there will come a time when the peak of minimalism will fall and, perhaps, the romantic style will take its place. Individualism in interior design is expressed in the interest in vintage things, the trend for recycling. Next year we expect even more manifestation of this trend and its even more significant impact on design solutions. Template design and mass production have become obsolete, but giving a second life to things with history and fitting it into a modern interior is a hot trend of the coming season.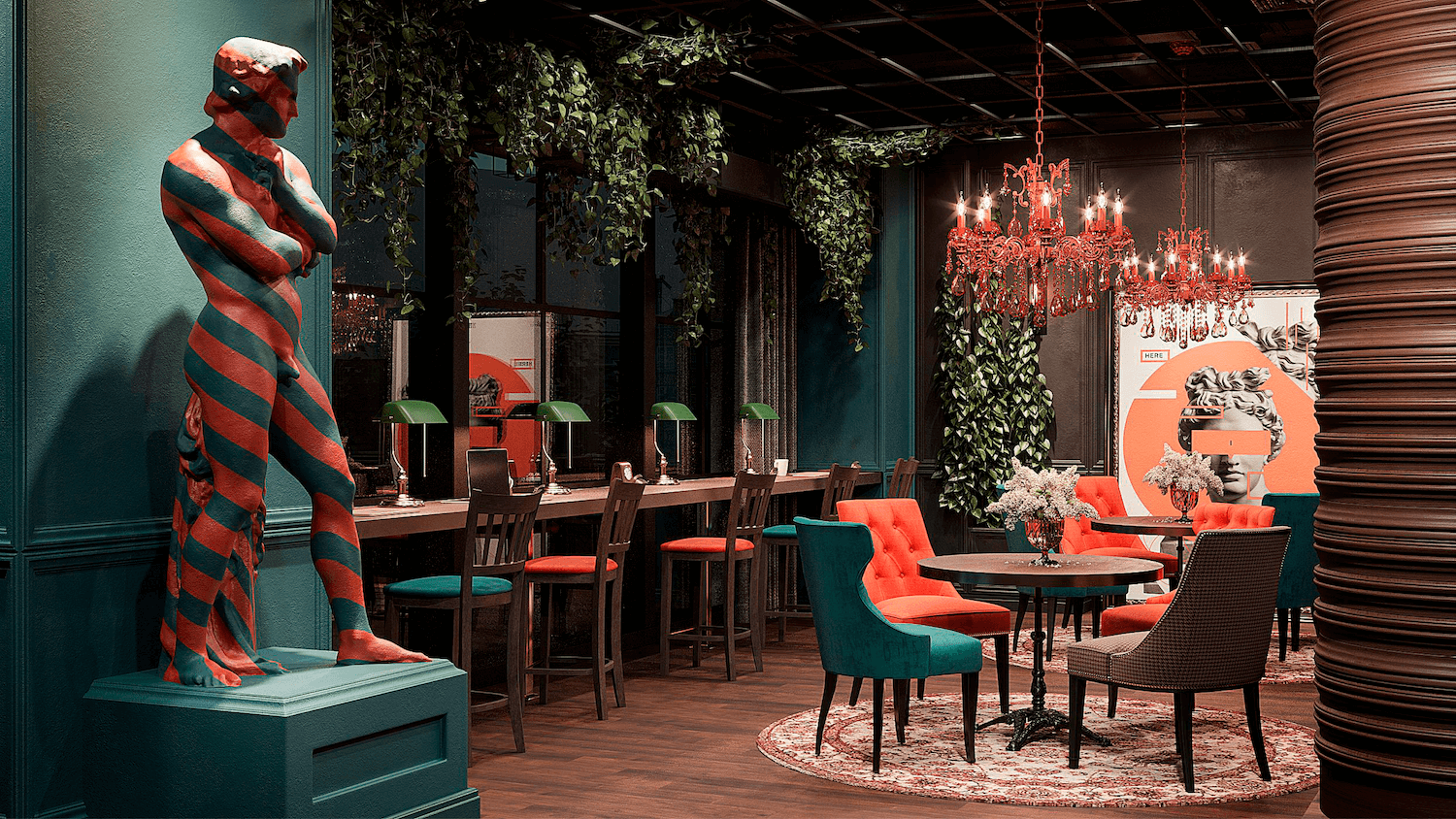 Vintage sculpture modernized in the office interior by ZIKZAK Architects
So, too, custom-made interior details and customized elements tend to become even more widespread in 2023.
Biophilic design in the interior has gained great popularity, because green plants in the room are not only beautiful, but also useful for humans. In the coming year, it will be just as relevant, and, as the team of ZIKZAK Architects design studio notes, new solutions in phytodesign will be the most fashionable. Compositions of greenery will be trendy imperfectly and deliberately carelessly, asymmetrically arranged, imitating plantings in the wild. References to desert landscapes, mineral shades, mossy greenery and imperfect textures will complement the trend.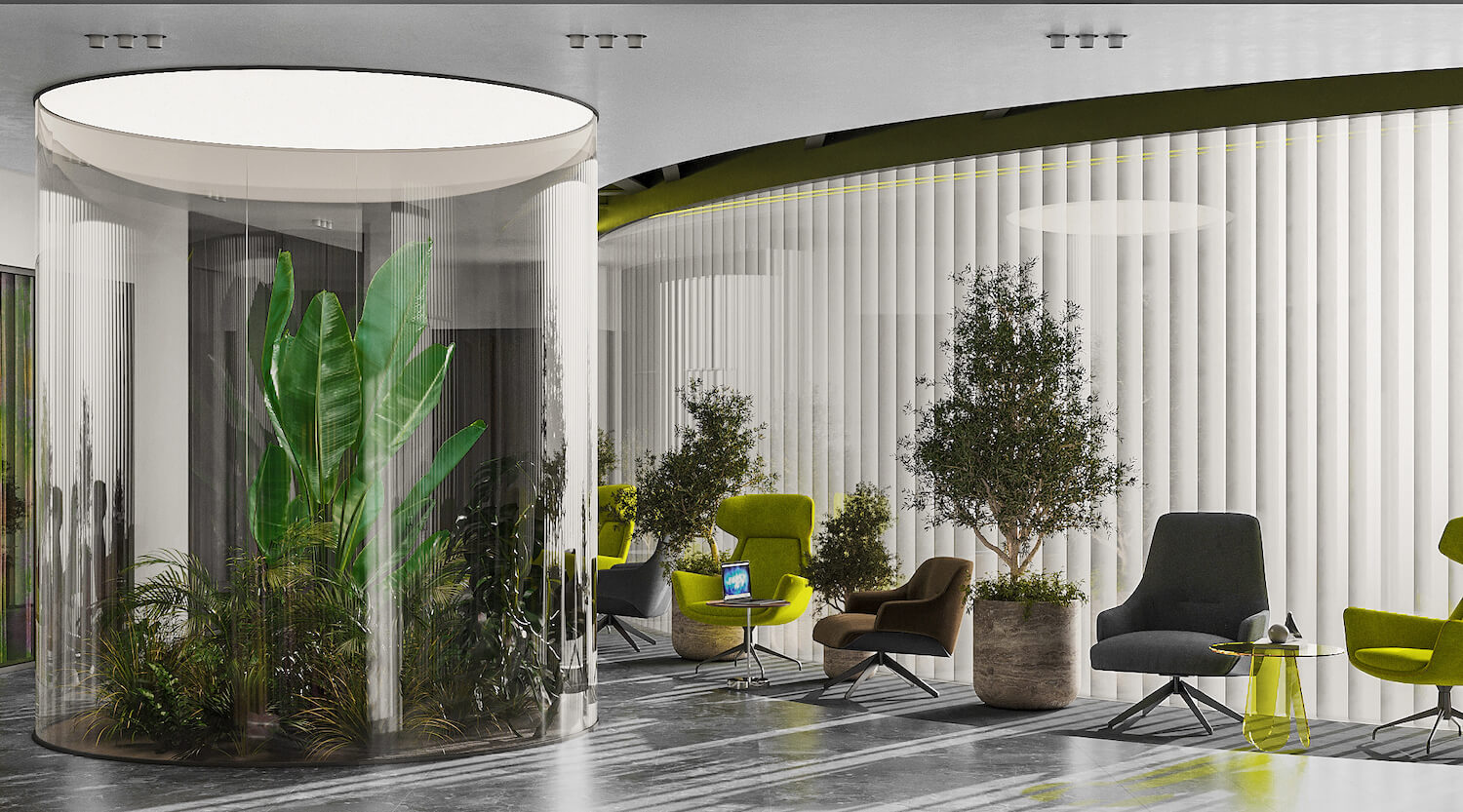 Atrium with landscaping in the office from ZIKZAK Architects
It is logical that the trend towards the functionalism of the premises, flexible planning solutions, ergonomics of space and its practicality will be increasing. Multifunctional areas and furniture, smart design and technology will be further developed and actively integrated into the space.
The person who will work or live in the future interior is the key figure of the design project. Therefore, each trend is born and develops based on its needs. Trends in the interior of 2023 are aimed at coziness, comfort and self-expression of personalities who will be inside it.
Ukrainian architecture and design company specializing in workplace design and commercial interior and architecture. The company operates in 7 countries and offers integrated design services for commercial property
---