Accessibility is an important factor when it comes to the home. People should have homes that are easily accessible and comfortable for those that have mobility issues, especially at a time when many are living to be a lot older. Having an accessible home is important so that people can easily have visitors with mobility issues, but also in terms of future-proofing. So, what are some of the best ways to make a home more accessible? This post will look at a few of the best ways to do this so that you can design or change a house to make it more accessible for all.
The entrance to the home is the best place to start and is often where many people struggle, especially those in wheelchairs. Doorway ramps for the front and back doors will make it a lot easier for someone in a wheelchair or with mobility problems to both enter and exit the home safely.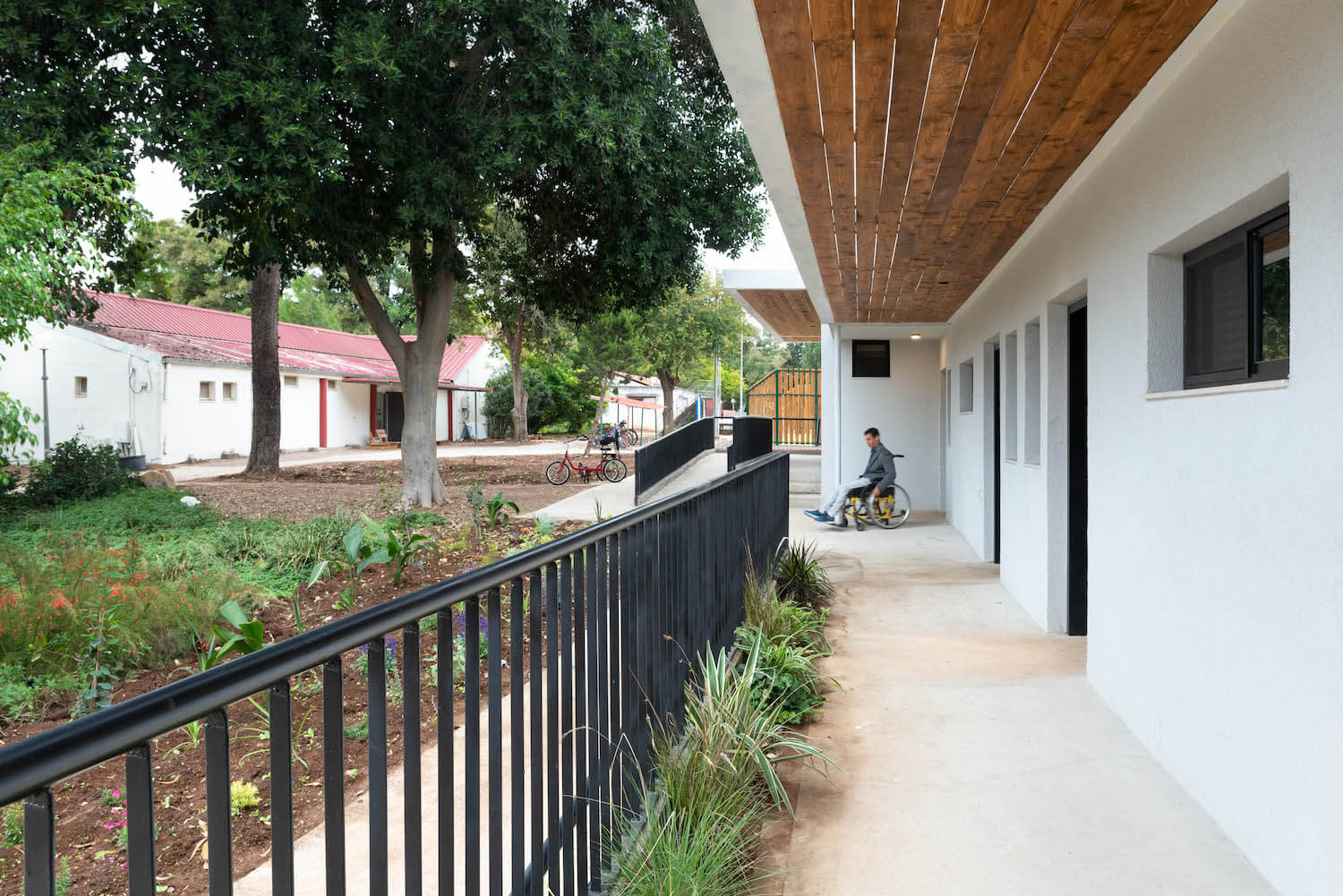 Handicapable - Renovating and designing a historical building (a former weapons cache) for physically disabled residents at Kibbutz Mizra, Israel by Studio A3. Image © LUZ Architecture Photography
Many homes have narrow doorways that can make it challenging for someone with mobility issues. Therefore, you should design homes with wide door frames or widen preexisting door frames so that people in wheelchairs and walkers can easily move throughout the home. Open-plan spaces are also better because people do not have to worry about opening and closing doors.
The loft is another area that needs to be considered. Older people and those with mobility problems can struggle with a ladder, but they still need to access the loft. Therefore, you want to find the best loft ladder that can make it easy for people to get up and down. It might be worth speaking to a specialist, which would allow you to find the best option for the home. You should also ensure that there are grab rails to make it easier and safer.
Walk-in showers are considered by many to be a classy feature, but they are also useful in terms of accessibility. Many people struggle to get in and out of the shower when it is in a tub, which can make washing dangerous. A walk-in shower makes it a lot easier for those with mobility issues, older people, and even able-bodied people to shower, and it can take a lot of the stress out of washing.
Grab rails should also be installed around the home so that it is easy for people to move around the home and to reduce the chance of falling. In particular, the bathroom is an important space for grab rails. There should also be a sturdy and strong banister to make the stairs safer.
Speaking of stairs, these are one of the trickiest aspects of accessibility, and many people with mobility issues struggle. A stair lift is a safe option for any homeowner that is in a wheelchair or has mobility issues and can make traversing the stairs a stress-free experience.
These are the best ways to make any home more accessible. Accessibility is key in terms of making the home easy to navigate for those in wheelchairs, older people, and those with mobility problems, and also in terms of future-proofing.
---