You should consider purchasing a property in Texas – land of the free, home of the brave. Hundreds and thousands of people move to this glorious state every year, lured in by its culture, great weather and affordable housing. People are drawn to Texas for its culture and a wide variety of housing options, which range from quiet small towns to bustling large cities. There may be stiff competition for homes, but you'll get one that meets your demands even if you're on a shoestring budget. How much you can afford a house, your credit history, the size of a down payment you can make, and the availability of various mortgage help programs affect how much money you'll need to buy a home in Texas. This article will share with you some tips and insight that will help make your home buying process easier.
Credit Score Requirements
The typical credit score required to purchase a home in Texas is between 662 and 730; however, options may be available even with a lower score. Remember that a higher credit score increases your chances of getting the best mortgage rates. A credit score of at least 620 is required for participation in many of the below-mentioned programs; however, to be eligible for a government-backed Federal Housing Administration (FHA) loan, you need only have a credit score of 580, and maybe even less if you can put down a higher down payment. Although it may be more challenging to get a 500 credit score loan, you need to keep in mind that it's still possible. However, you may be asked to meet a few more additional requirements. Also, get ready for less favorable loan terms.
Obtain Prior Approval
You'll need to complete an application providing certain personal details to get pre-approved for a mortgage. Lenders may call your current place of employment to verify your employment history, verify your existing assets, and check your credit score with one of the three major credit reporting agencies (TransUnion, Equifax, or Experian).
Start your Search
There are a variety of approaches you can take when looking for your property for sale in Texas. This is where an internet search comes in handy, as it allows you to research various communities that match your criteria. For example, if you prefer to live in a smaller town, you can start searching for properties in Manor, TX or Taylor, TX. But if you want to settle down in the big city, look to Austin or Houston. Next, you'll have to find an agent who can assist you in narrowing down your options further and make an informed real estate investment decision. Whether you're a first time buyer or a seasoned one, a list with your essentials can go a long way in taking the pressure away in your next home search. This is especially true if you're interested in a particular neighborhood and have a general idea of what you would like to acquire.
Take your time to think about the total cost, the size of the home (in terms of square footage, the number of bedrooms, and the number of bathrooms), the general condition of the home, any potential repairs or renovations, the neighborhood, the school district, the property taxes, the size of the front yard and the size of the backyard, and other factors. During this stage of the process, it is essential to exercise patience and visit as many different houses before buying one as you can.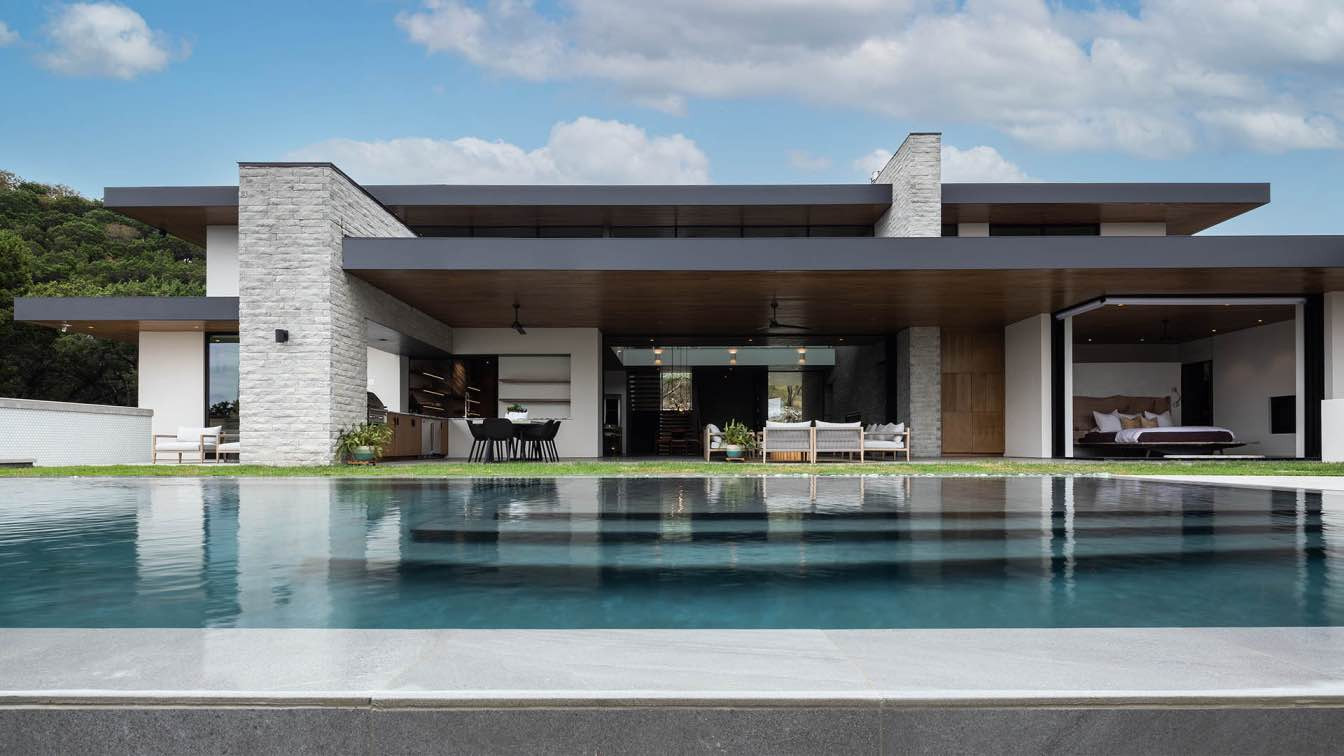 Lantern House in West Lake Hills, Texas by Dick Clark + Associates. image © Jake Holt
Make an Offer
After finding the dream house, you should put in a written offer that includes your preferred price, a deposit between one and two percent of the entire cost, and a deadline by which the seller must react. If you've engaged a real estate agent, they should handle this for you as an ordinary matter, of course. You shouldn't be scared to get out of the deal if the seller is unwilling to negotiate the price to one that meets your requirements. There is a wide selection of homes on the market to choose from, and it is in your best interest to limit your search to prices that are within your price range to avoid future financial difficulties.
Get a Home Inspection and Appraisal
During a house inspection, a qualified inspector will look for potential problems with the home's electrical system, roofing, appliances, and structure. You will receive a list of these problems, so you'll need to discuss any major concerns with the seller before the transaction can be finalized. If the property requires multiple repairs, the buyer has the option of requesting a price reduction, so the seller has the option of making the renovations themselves or covering some of the buyer's closing costs. Before receiving a mortgage loan, make sure to get a home appraisal, which is on par with the importance of an inspection. This will provide an estimate of the property's current market worth. The buyer should always perform a final walkthrough to ensure that the seller rectifies all the agreed-upon issues and that nothing was missed during the inspection process.
Closing on a Deal
A buyer should show up to the closing meeting with photo identification, proof of finances, and any other paperwork that may be required. Before signing the mortgage note and deed, the borrower must review the closing disclosure, including the loan estimate and settlement statement, to ensure their accuracy.
With all the choices a prospective homeowner has today, it's easy to get overwhelmed by the ocean of information. So, here's what you need to know when buying a home, especially as a first-time homebuyer.
---