Both new and old houses alike can look a bit downcast and old-fashioned, even if they have recently been remodeled. Getting the modern look is not easy to achieve, and if it is not done correctly you could end up with mismatched spaces and different styles that do not complement each other. Getting the decor and look just right is essential. Decluttering your rooms and keeping on top of the daily mess will ensure that your home looks its best all the time.
Having a house with a modern look and feel is what most homeowners desire. Creating spaces that are clean, tidy, and modern is hard to do. Balance is required and there is a fine line between modern and contemporary looking. To get that much-coveted modern look you have to give each room a purpose, and you have to focus on upgrading what you have to work with. Some rooms within your home may require more work than others but with time and persistence, you can get your home looking exactly how you want it to. So, what should you be thinking about, and what areas should you be focusing on first.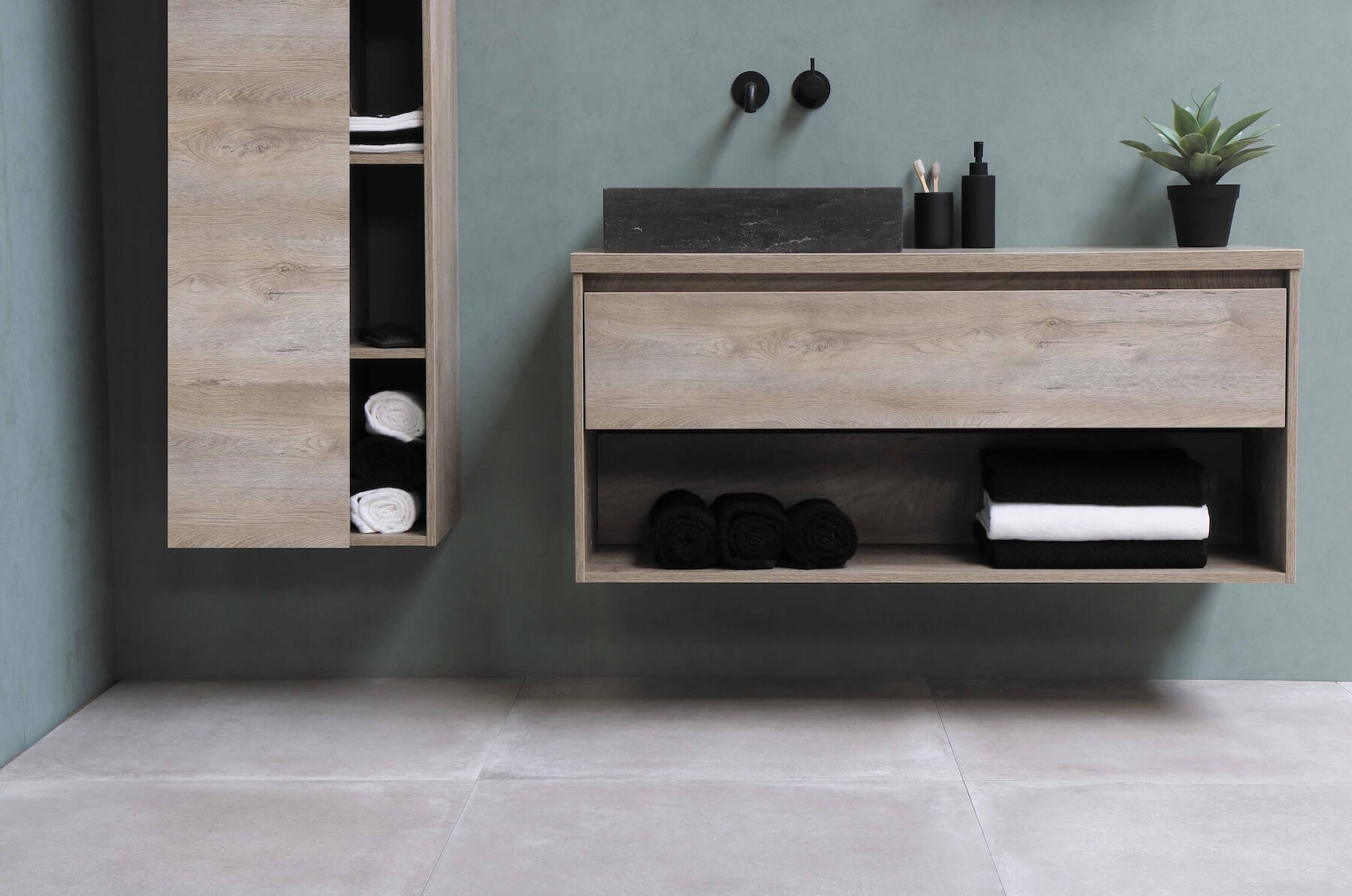 image © Sanibell BV
Update and Upgrade
Modern is fresh, so to achieve the look you must upgrade and update what you currently have. To upgrade your rooms you could introduce new items of furniture and new soft furnishings. Updating is just as important as upgrading and to make this happen you should look at upgrading both small and large household items. From that old and outdated kitchen to that broken fridge/freezer, updated items and appliances will instantly lift any space. Trying to tackle every room at once would be difficult so to ensure that you do not feel overwhelmed it is important to just focus on one room at a time.
Don't Forget the Fittings and Fixtures
Those things you often overlook make a difference. From the color of the woodwork around the doors to the color of your door handles. Fixtures and fittings are often overlooked but they shouldn't be as they can affect and impact how a room looks and feels. Black door handles, for example, give off that elegant look. With these black door handles, it will make a room feel sleek and modern, whereas brass handles may leave a home feeling a bit outdated and old-fashioned. When changing door handles it is important to remember the door hinges matter too, nothing looks stranger or more old-fashioned than sleek black door handles with grubby old brass hinges.
Freshen Up the Paintwork
Fresh and clean paintwork can make any room look like a million dollars. Dark, dirty, grubby or just dated paintwork will affect how a room looks and feels, no matter how modern the furniture or soft furnishings may be. When deciding what color scheme to use and incorporate then try and think clean and simple. Pale and light colors that are neutral and warm will brighten a space and leave it feeling modern, clean neutral paintwork will allow you to create a modern theme and style by adding and incorporating modern furniture and accessories.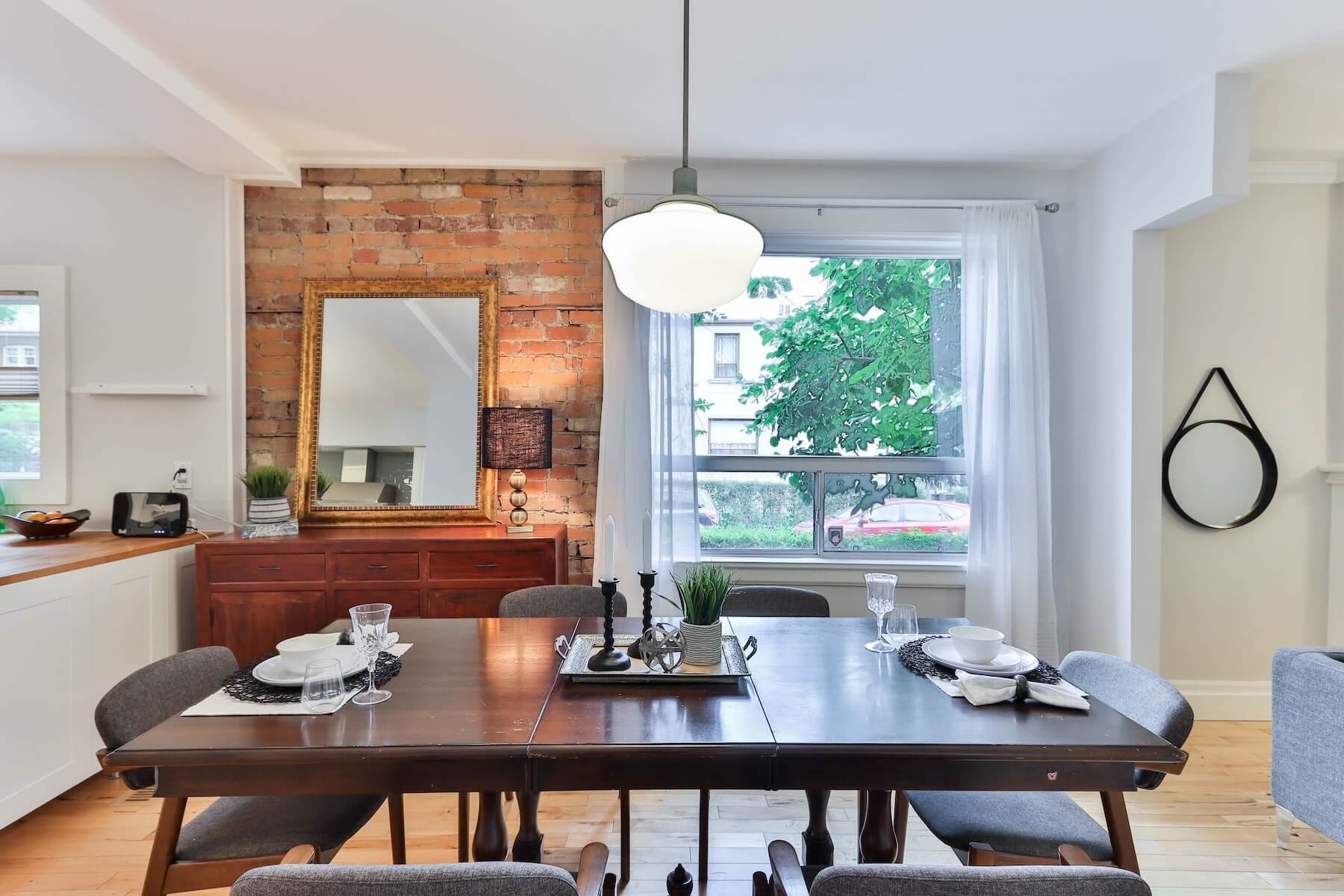 image © Sidekix Media
Banish the Darkness
Light is the way to go to create ultra-modern spaces. If you do not have much natural light coming through your house and into your rooms then it is important to create artificial lighting where you can. Borrowing light from other rooms can help lighten up the darkest of spaces. Dark spaces are not modern, especially if they are oppressive and depressing. Color can of course be used, and even dark colors can be used, but you have to be careful how and when you use color to ensure that you do not go over the top.
Mix It Up and Banish Old Styles and Themes
Creating modern spaces is all about embracing change and embracing different styles and themes. It is important to mix up styles and to eradicate old-fashioned pieces or features that can bring even the biggest of spaces down. Do not be afraid to mix things up, and try to stick with your gut instinct. If you do not think that something works well then do not go for it.
Fads come and go but a modern designed house with modern and stylish rooms will stand the test of time. Before undertaking any makeover or renovation works it is important to create a budget and design board. Getting together how much you want to spend, together with what you want spaces to look like will ensure that your spaces look modern just as you want them to.

---