A lush green lawn with colorful plants and flowers can be both a source of joy and a source of terror—the never-ending mowing. Finally, you are watering without attracting the wrath of your drought-aware neighbors. Yet, there are so many weeds. So even why do things continue to die? You have the choice of continuing to invest in your patio or giving up and opting for a scorched-earth solution. However, those aren't the only choices.
Here are four low-maintenance landscaping ideas that will keep your yard looking fantastic with minimal effort if you want a beautiful yard without blowing a fuse.
1. Select Carefree Shrubs and Trees
Plant low-maintenance shrubs and trees that won't need much care when they mature. Many new plants have been developed with a smaller stature in mind and disease and pest tolerance. Dwarf conifers, smaller shrubs, and yard trees that attain a mature height of 10 to 15 feet need less pruning and are less likely to need to be removed when they outgrow their locations or become diseased.
With minimal pruning, dwarf globe spruce, upright juniper, barberry, and smaller blooming ninebark play nicely together each year.
2. Try Artificial Grass
Unlike real grass, artificial grass does not require lawn mowing, irrigation, or fertilizing, making it simple to maintain. Furthermore, you can keep the touch of greenery in your outdoor space for an extended period. Consider buying synthetic grass if you despise mowing your lawn every few days. Since the early days of turf, this alternate form of grass has come a long way. It's possible that you won't say what's true and what's not in some situations. This grass needs very little attention. All you have to do is spray it down now and then.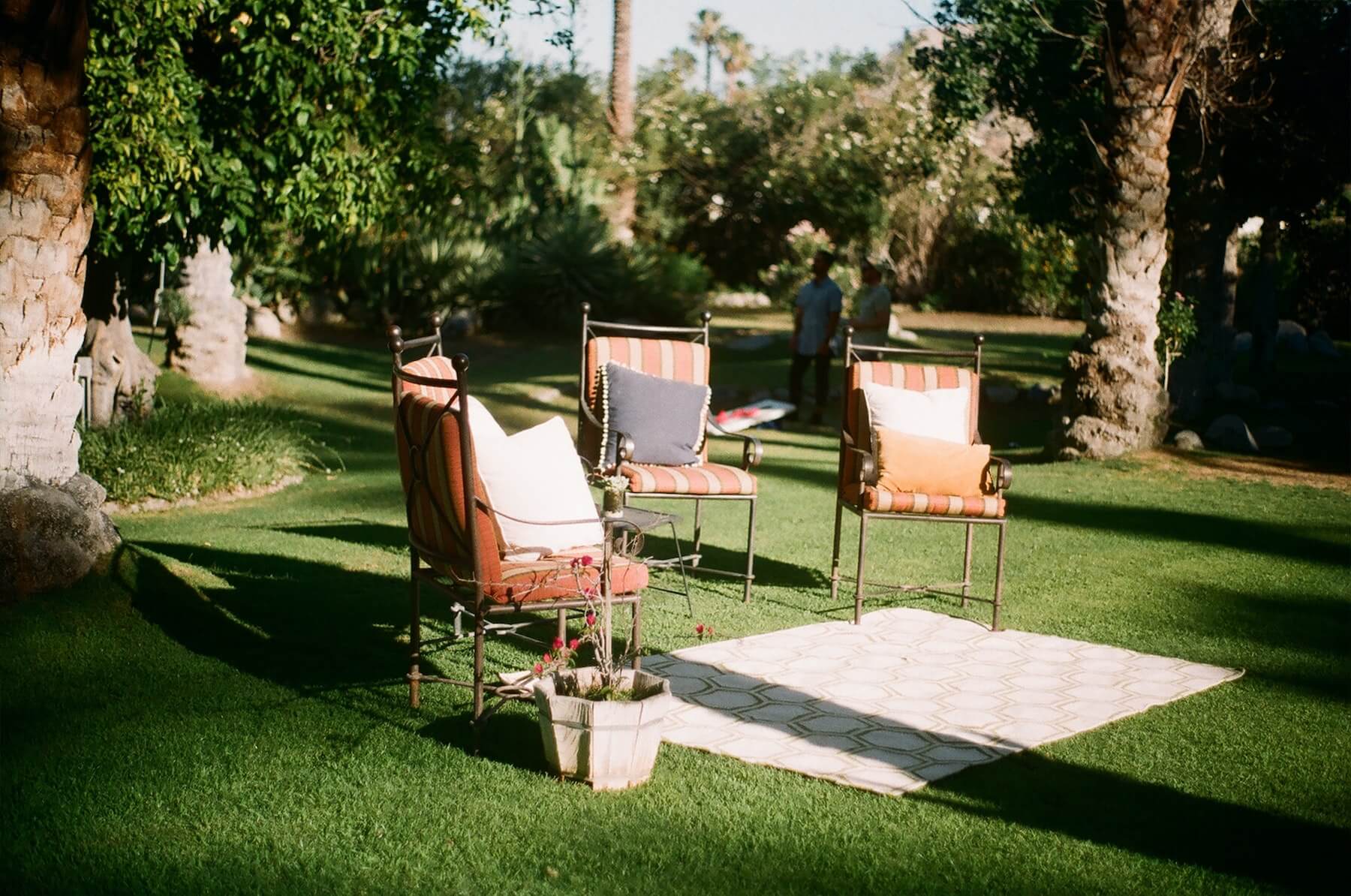 image © Brandon Hoogenboom
3. Mulch: Unsung Hero
Assuming you're not a workaholic, you'll remember mulch as one of the unsung heroes of landscaping sooner or later. It's lightweight, malleable, and you can even make your own for some types of mulch. Mulch is probably the answer if you have a problem area for which there appears to be no other solution, particularly if you need a fast and easy solution. In addition, mulch will drastically reduce the amount of water you need to use. Mulch also acts as a weed suppressant, making yard maintenance much easier.
4. Give Ground Cover a Chance
In order to have a low-maintenance garden, using a non-chemical required irrigation system to keep your lawn and plants flourishing is a perfect idea. As every garden potentially has hard water issues, you need a nice watering system to prevent limescale building up in pipes, because it can cost you both money and maintenance hassles.
There is an alternative to mowing the lawn during the summer if you don't like it. In your lawn, instead of grass, you could use a ground cover plant. Ground covers are green and alive, so they don't need to be mowed.
The land cover comes in a variety of styles and shades. Others are merely green, like common grass, while others bloom with vibrant flowers for most of the year. Ground covers thrive in places where the weather is harsh.
Whatever you want for your low-maintenance yard, keep in mind that low-maintenance does not equal maintenance-free. You'll always have to pay attention to the specifics and give it your all. If you landscape your room thoughtfully, however, the fruits of your labor will pay off tenfold. Finally, consider the tranquility you'll experience as you relax in a chair on a humid, sunny summer afternoon and admire your handiwork.

If you prefer to mow your lawn yourself, make sure you have a good lawn mower. Check out this article on how long do zero turn mowers last.
---