In the past, the living room has been overlooked as a space for design. However, with so many people now using it as their primary hangout spot and entertaining area, it deserves to be treated as such! This article will take a look at some of the easiest ways to spruce up your living room without breaking the bank.
Many things like color-coding your decor, adding stylish rugs, making your TV more aesthetically pleasing, implementing reading nooks, etc, are all options that can be very creative and sometimes very easy to implement too!
Redesigning Furniture
One way to breathe new life into your living room is by redesigning your furniture. This can be as simple as painting an old piece of furniture a different color or reupholstering it with a new fabric. If you're feeling really adventurous, you could even try DIY carpentry and build your own pieces from scratch!
You can also try moving the pieces around to find new and interesting spots for old furniture. For this, it is good to have small sectional couches as they can be more easily adapted. Furthermore, you should think in terms of what other people might like - if you are having guests over for a party then it makes sense to have a larger, more open space.
One thing to keep in mind is not to over-complicate your living room with furniture - it should be mainly for relaxing and spending time with friends and family!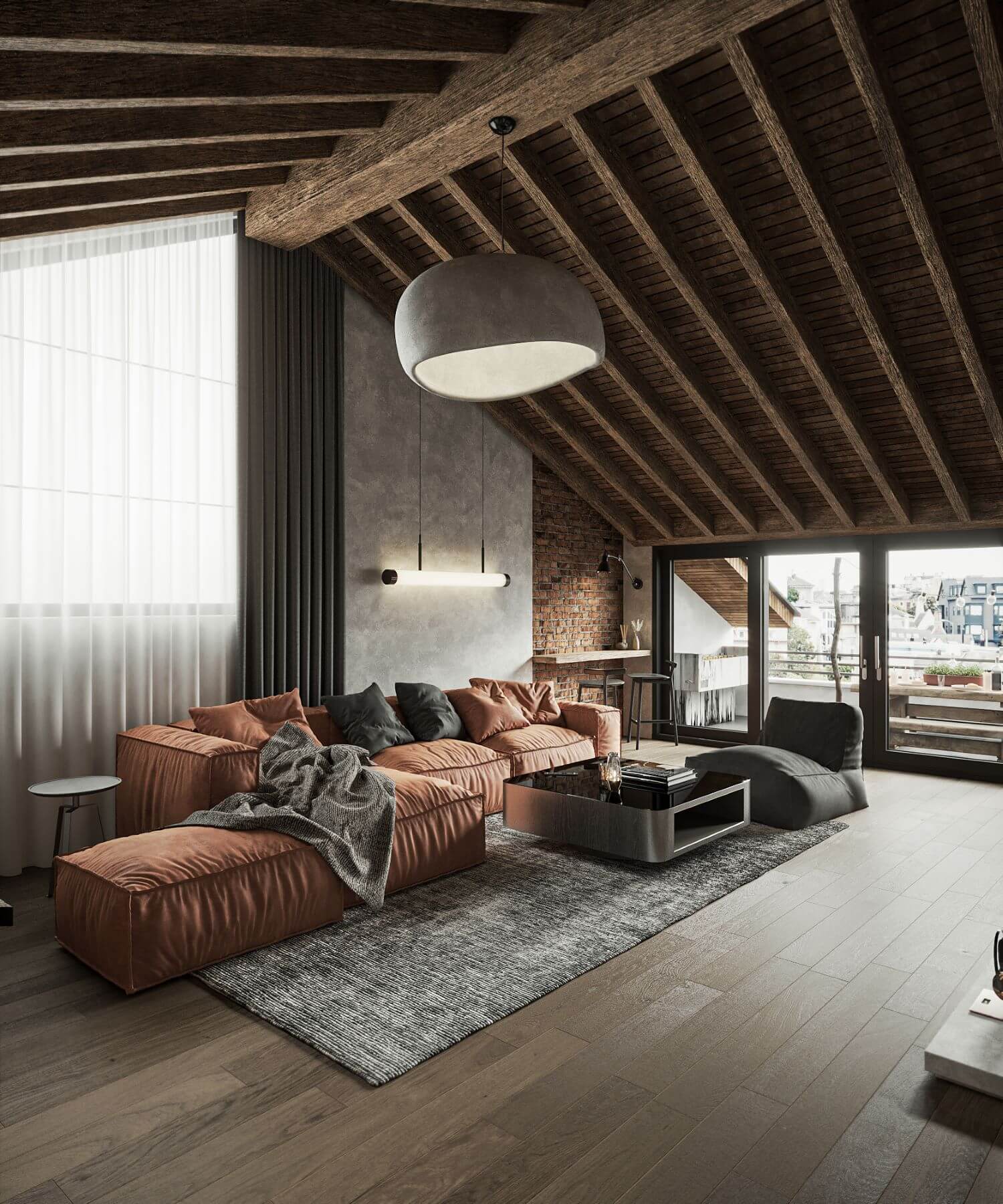 Living Room Design by NeY' Smart / Ney Architects
Adding Rugs & Poufs
To add warmth to your living room, you should spice it up with some new rugs and poufs. Rugs are an amazing way to create a cozy atmosphere in any living room - plus they are super stylish! You can have deeper colors around the edges to anchor the space while maintaining lightness in the center for lounging.
For more of a visual impact, you can also go for unique patterns or even animal print if that's what you're into! There are so many choices out there that it is hard not to find something that speaks to your unique personality. For animal print lovers, incorporating cowhide ottomans or other animal-inspired elements in one's living space is not only a beautiful way to express one's love and appreciation for the natural world, but it also brings an undeniable sense of warmth and texture to any room. For example, cowhides ottomans at cowhidesdirect.com are unique pieces, ethically sourced and lovingly crafted, and serve as a bold style statement that perfectly complements an eclectic, rustic, or contemporary design theme. Moreover, their rich, distinctive patterns and earthy colours seamlessly blend with a variety of fabrics, finishes, and colour palettes to create a harmonious and inviting living space. As far as poufs go, these are great accent pieces since they don't take up too much space. But remember, though, that carpets don't go well with pets and that they are usually a harboring point for a lot of allergens such as dust or pet hair - though they look fantastic they need to be cleaned regularly.
Adding More Light
One way to make your living room feel more open and inviting is by adding more light. This could be as simple as installing a new light fixture or changing the lightbulbs to something brighter. You could also try bringing in some lamps or even candles for a softer effect.
If you want to take things a step further, you can add large mirrors to reflect the light and give the illusion of more space. Just be careful not to place them in direct sunlight as this could cause a glare on the TV or other surfaces. Too much light is a problem in certain situations so having the option to tone it down is good, or you can at least add some curtains on the windows.
Multi-Purpose Pieces
Sometimes it can be difficult to make the most of your living room when there is too much stuff in it! If you want an easy way to upgrade your space without spending a fortune, you should invest in some collapsible furniture. This could be simple things like chairs and tables that are hidden away when not in use or larger items like fold-out bookshelves that turn into dining tables.
These types of pieces are truly multipurpose because they can give any room more function - plus they don't take up too much space when you aren't using them. You could even try going for a corner couch or sectional with built-in storage for blankets and other things that might otherwise clutter your floors.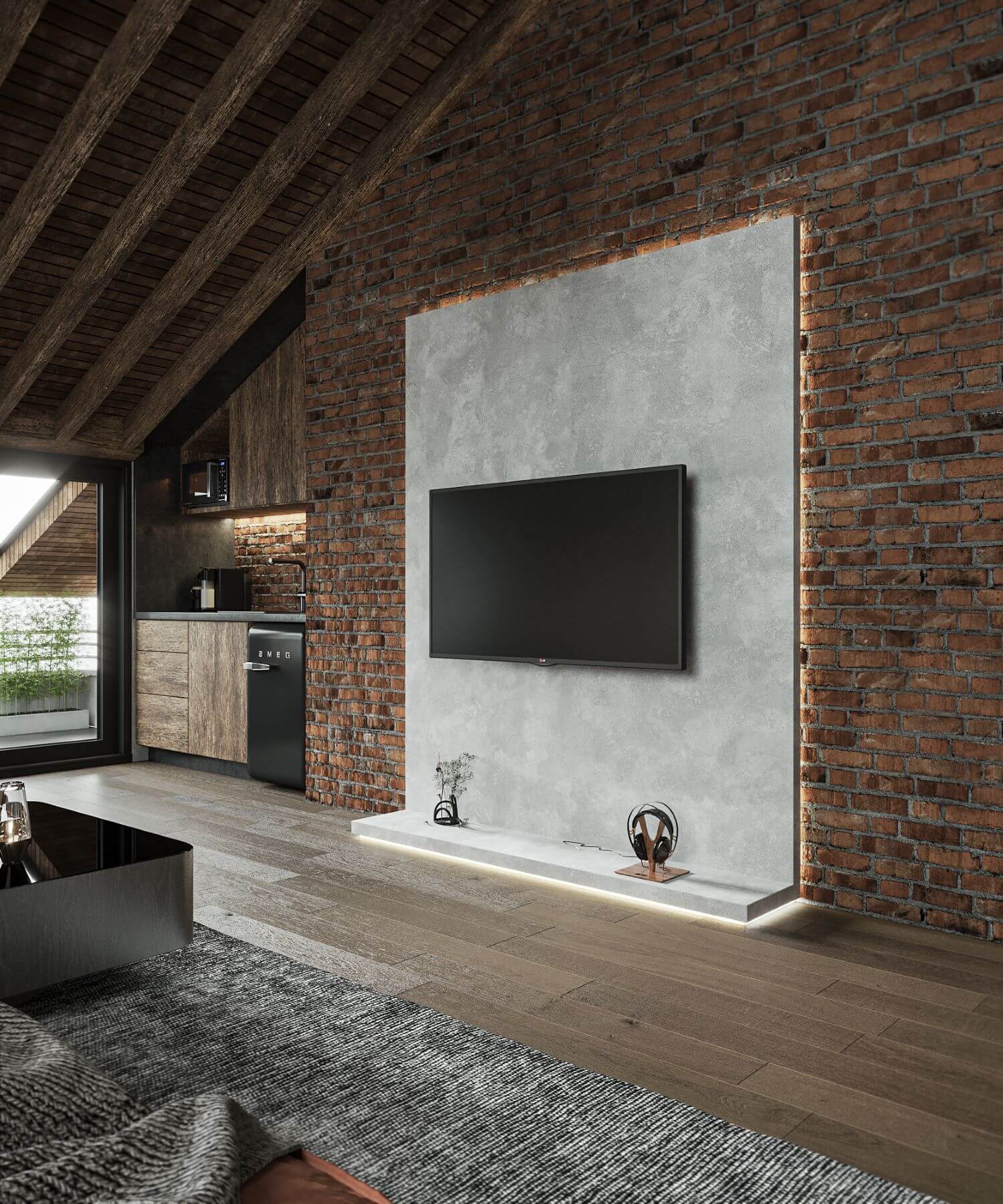 Living Room Design by NeY' Smart / Ney Architects
TV Mounts
One of the most important pieces of furniture in any living room is the TV. Unfortunately, a lot of people neglect this when it comes to design. This is a shame because TVs can be a major focal point in a room and they come in all shapes and sizes!
A great way to make your TV more aesthetically pleasing is by using a TV mount. This will help to keep everything organized and give your living room a more polished look. Plus, it's easier on the eyes when you're not constantly looking at a big black box perched on top of your entertainment center. You can also try hiding the TV altogether by using a cabinet or even just putting it behind a curtain. If you do this, make sure you have a good remote control system in place!
Adding Plants
Adding plants to any room is a great way to make it feel more alive and welcoming. Not only do they improve air quality, but they also add some natural beauty to the space. You can go for large plants that take up a lot of space or small plants that can be placed on tables or shelves.
Just make sure you water them regularly and keep them in a sunny spot - you don't want your plants to die! If you are really into plants, you could even try an indoor garden. This is a great way to add some life to a room and it's also really relaxing to watch the plants grow.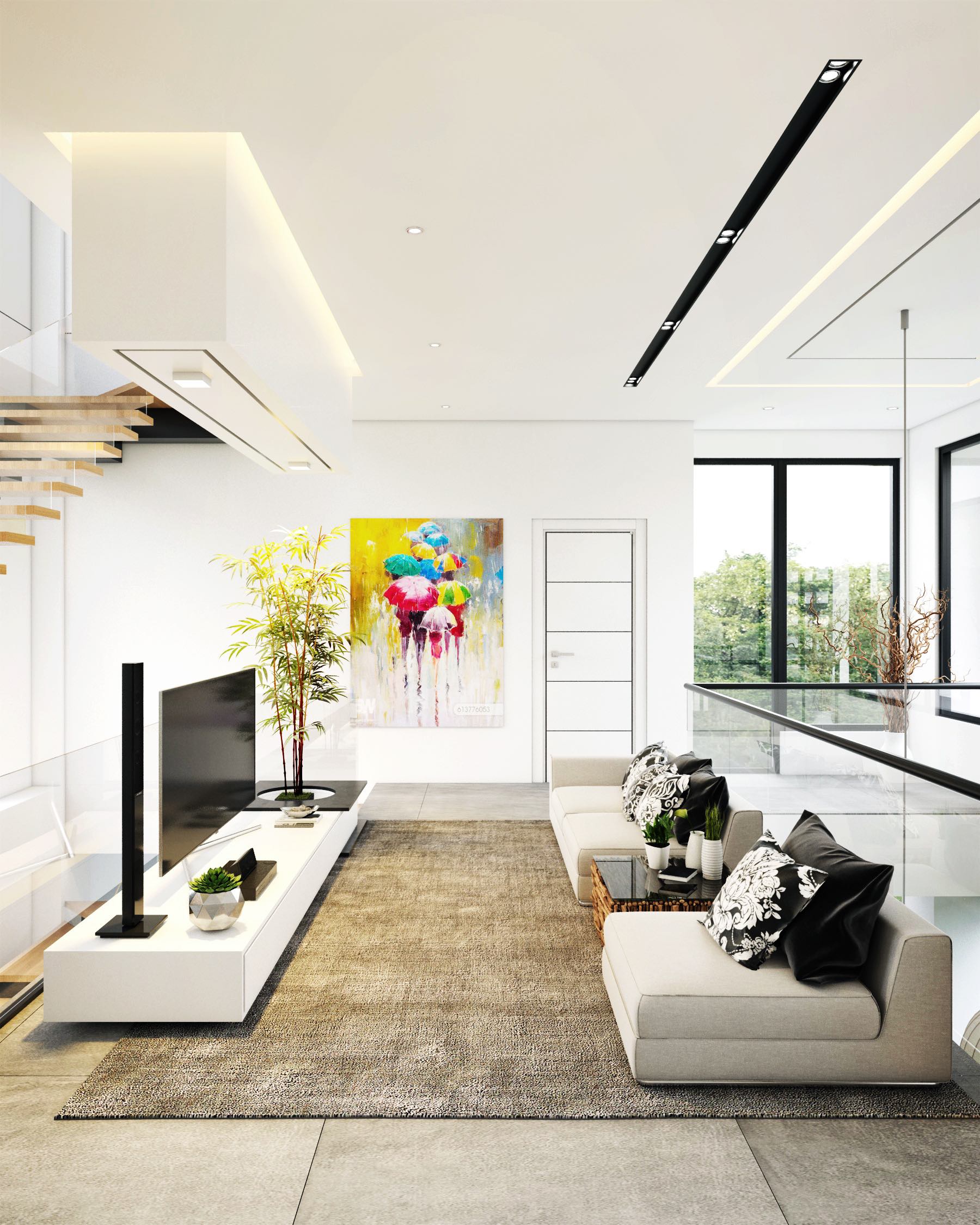 Paniz Villa in Nowshahr, Iran by Zahra Fathi & Amir Abbas Habibi
Wall Art
One of the simplest - and cheapest - ways to upgrade your living room is by adding some wall art. This could be something as simple as a painting or a framed photo, or you could get creative and try something unusual like a lightbox or clock with string lights.
Hanging up some pieces of art is a great way to personalize your living space, make it feel more unique, and show off some of your personality. Make sure you put them above the couch or somewhere else where they are visible from the main seating area!
The living room is one of the most frequently visited rooms in your home. It's also a space that you should be designing with intention and care! With some simple living-room upgrades, like color-coding your decor or adding stylish rugs, you can make it more aesthetically pleasing while still keeping it comfortable for family members to hang out in during downtime.


---