Living rooms have become one of the most important rooms in our modern homes. In the past, people used to treat their living rooms as just another room that needs to be furnished, but today, they're much more than that. They have finally become what they're aptly named - the Living Room. This is where we spend most of our time with our family, welcome our guests, and entertain ourselves. This is why it's natural for anyone to have a strong desire to decorate their living room to look its best. However, designing a lovely living room that serves as a relaxing space can be a challenging task.
Even those who've decorated multiple living rooms before, find it challenging every time they're tasked with decorating a new one. So it's understandable that newbies will feel overwhelmed, and that's why we're going to go over a few steps that detail how you can design the living room of your dreams. So let's get to it and find out how you can make your very own little paradise.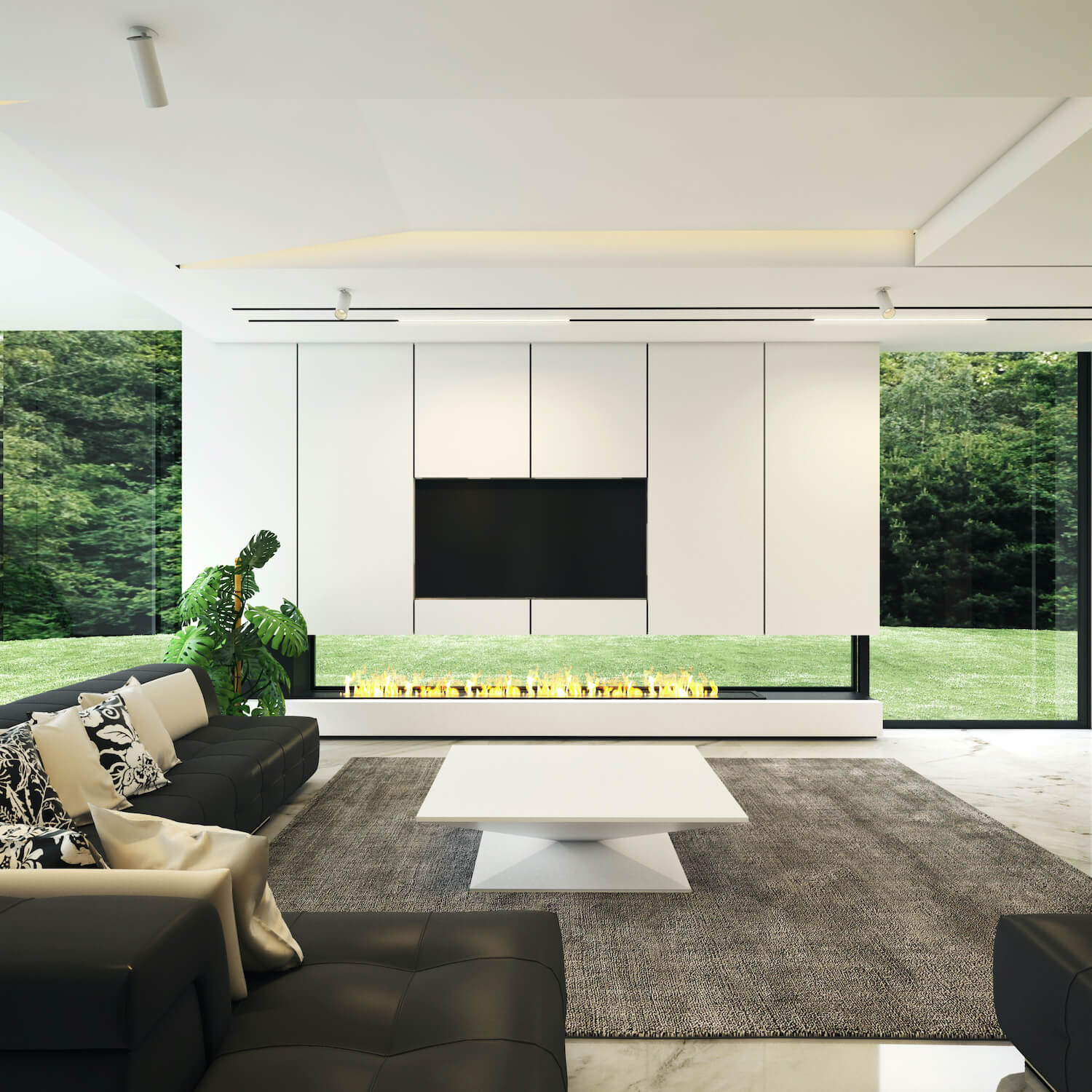 Combination Villa, Roslyn Heights, New York, USA exterior and interior design by Amir Abbas Habibi
1. Understand the Space
To actually be able to transform your living room into an indoor paradise, you need to know it inside out. What this means is that you should know the measurements of your room across all three dimensions. You should be able to pinpoint the positions of the windows and the door, and you should also be able to recall every little detail about your room from memory. This is crucial as you'll be doing most of the planning in your head and you won't be able to make the right choices without knowing the smallest of details.
2. Visualize
This point is directly related to the previous one and the one coming up next. You need to be able to imagine how your space would look if you were to introduce a certain element into it. If you can imagine the perfect living room in your head, then you can easily convert that idea to a plan. Even the furniture you're going to buy can be better placed in your space if you can visualize the arrangement that you're aiming for.
3. Select a Theme
When you visualize, you'll be able to imagine things in a certain way. Every room in the world has to have some sort of a theme that influences its look. It doesn't matter if the people living in that room realize it or not, but every room has some sort of a theme that's ever-present in the background. However, what does make a difference is whether or not you're consciously trying to implement a theme while designing your living room. If you're aware of the theme that you want to implement in your room, you can make conscious decisions about purchasing colors, furniture, and accessories that complement the theme.
4. The Couch
One of the most important centerpieces in your room is your couch. There's just no living room without a couch, it's something that has to be a part of the living room. The couch is extremely useful in accommodating your guests and family. Also, it provides a unique appearance to your room. You have to keep a lot of factors in mind like the fabric, color, cost, and size while buying a couch. The factors like couch size play a significant role and the size of your room dictates whether you go for a shabby chic loveseat or a three-seater sofa. Your choice should ultimately depend on the use and abuse that the couch will have to endure.
5. The Rug
Another centerpiece other than your couch is the rug that you place underneath the center table. The rug will influence your room very subtly due to its presence on the floor. A lot of the time people don't know what's missing from their living room when it's actually some sort of decorative rug that they need. If you can find a rug that compliments your living room perfectly and suits the overall aesthetic, you'll make it way cozier than you realize.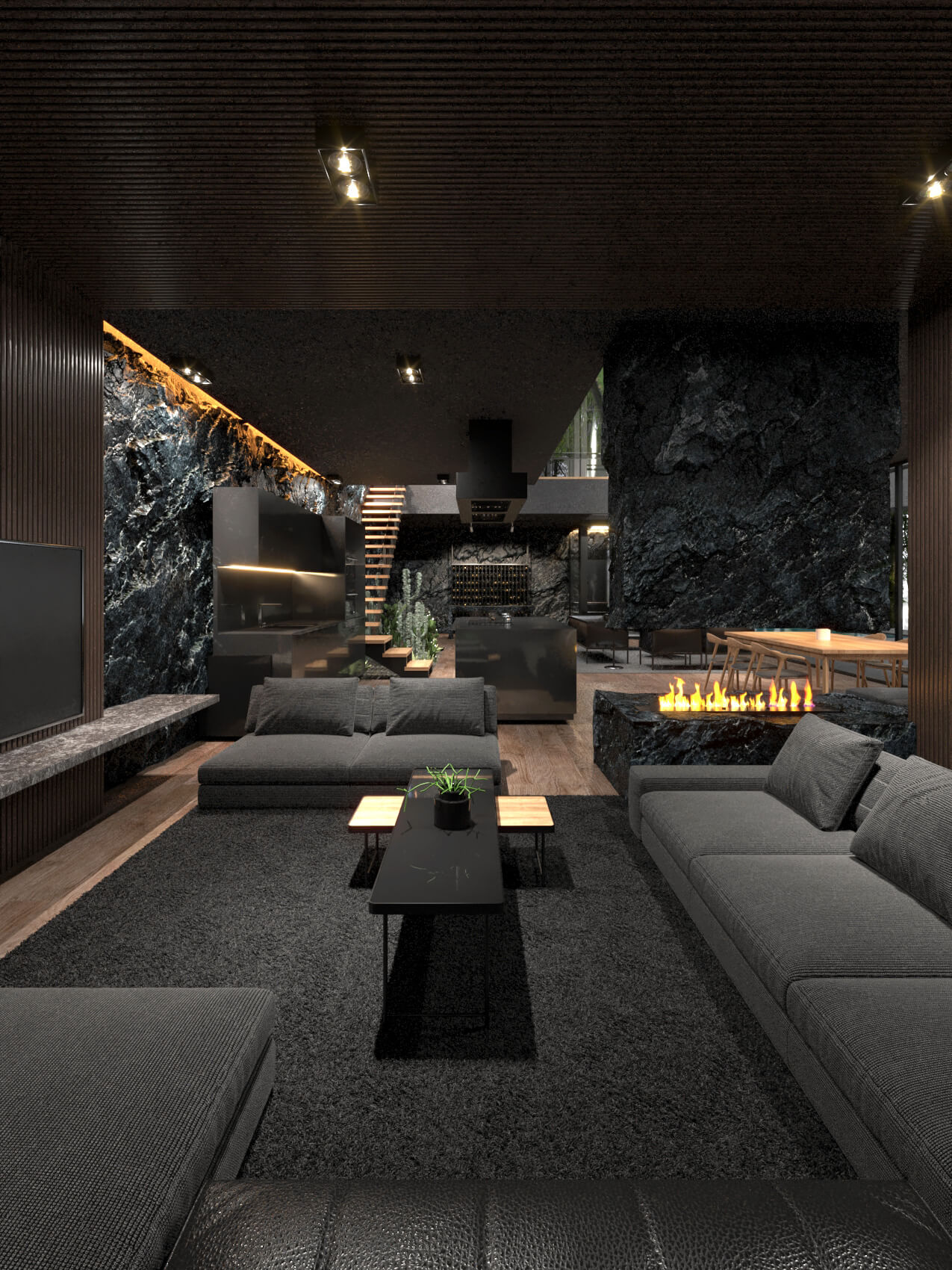 Sky Point Villa in Bedford Hills, New York, USA designed by Reza Mohtashami
These are some of the tips that you should implement in your designing process to design a perfect living space. The amount of work you put into this area will be evident and it's important that you focus on it since the guests will hang around here the most. As demonstrated in the tips above, it doesn't have to be difficult to design a relaxing living area, it just demands a little more attention than other rooms.
---