Laconic and high-tech apartments in the heart of the Moscow City business cluster are designed as a true oasis in the spirit of Singapore. INRE Design Studio has developed a design project and accomplished a complete reconstruction of the apartment for a young student starting his career in the field of IT technologies.
The Asian theme comes in response to the personal interests of the owner. The space itself proved to be modern, minimalistic and intimate. Light and heat contrast here.
The apartment design is entirely based on cutting-edge technologies with a fully functioning "smart home" system: acoustics, air humidification, air conditioning, light control, electronic floor – everything is meant to ensure the owner's additional comfort. The designers prioritized the creation of a special microclimate in a place with an extremely busy lifestyle, where things are constantly humming and life is in full swing. The apartment invites one to rest, providing a refuge from the busy city life.
An interesting solution in the living room is a pull-out screen built into the ceiling, which turns the room into a home theater even in broad daylight. Acoustics is ensured by the built-in speakers: music "travels" around the apartment with the owner. The built-in electric blinds facilitate lighting adjustment. Light equipment is made by Contardi.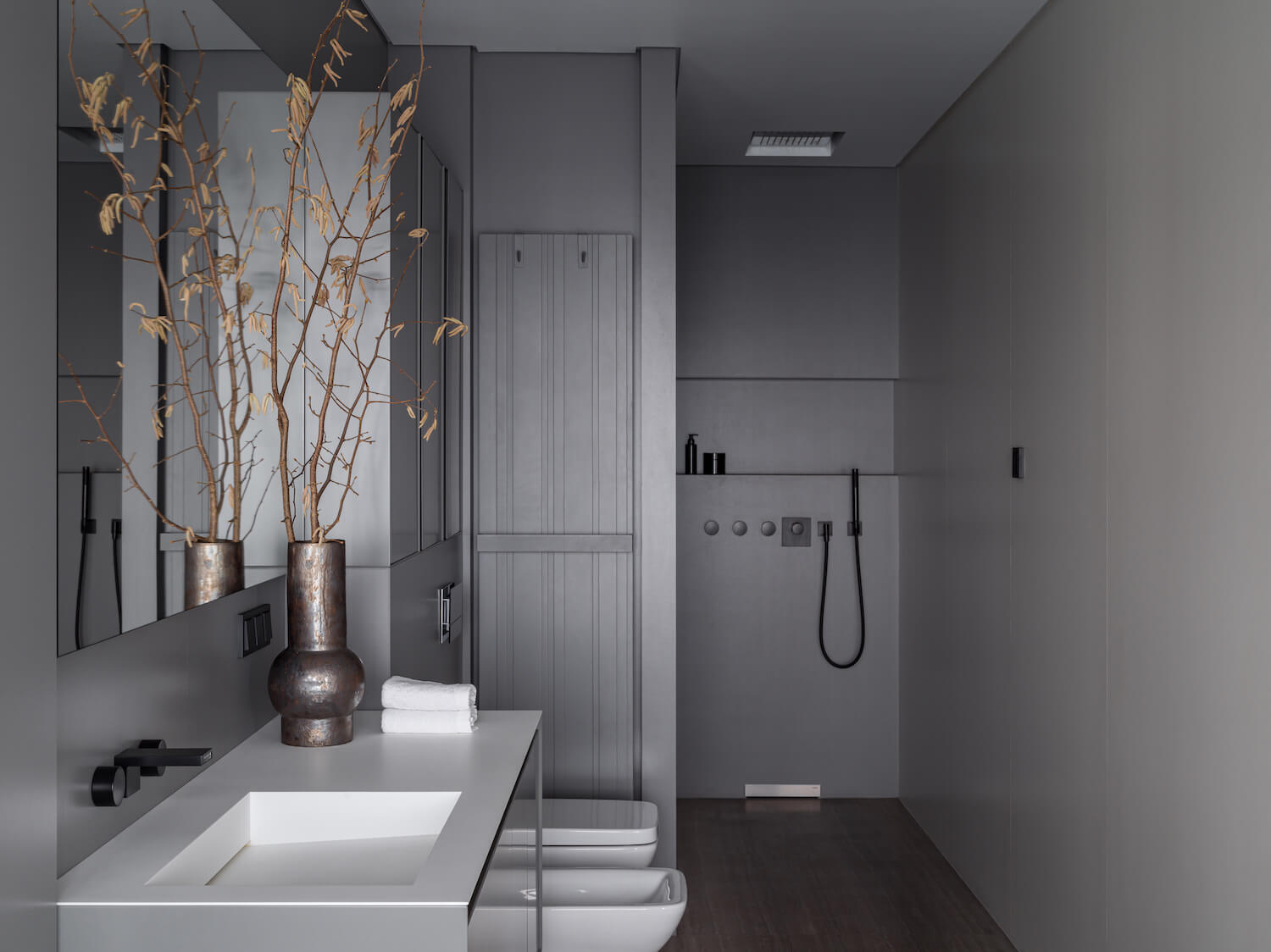 To enhance the effect of the "green island", the designers organized a separate flower area in the kitchen and installed lifting flower pots for green plants. The niches welcome any greenery to suit the mood and season, add air and liveliness, reminding of Singapore nature. The kitchen furniture is provided by the German producer SieMatic.
INRE used custom-made 3D models and finalized them on their own manufacturing site. The shelving system, wall and ceiling panels are made on the basis of studio sketches.
Natural materials are used in the interior. Ebony Wood wooden panels in the form of rectangular modules emphasize the spirit and create a strict comfort in the Asian style. Tables, armchairs and a sofa in the living room come from Flexform brand, shelves from Poliform. Dining table and chairs - from Minotti, carpets – from Dovlet. Household appliances are from Gaggenau.
The living area is connected to a spacious bedroom. Along the way, a laundry system is competently hidden behind wall furniture panels. The bedroom has hidden Poliform walk-in closets. The bathrooms are equipped with Antonio Lupi plumbing, and the guest room has a KLAFS shower cabin.
The only difficulty the project faced was connected with lifting of the materials to high floors, so the construction took longer than expected. In general, the process was fast, high-quality and as efficient as possible, the deeply understanding client looked eye to eye with the designers.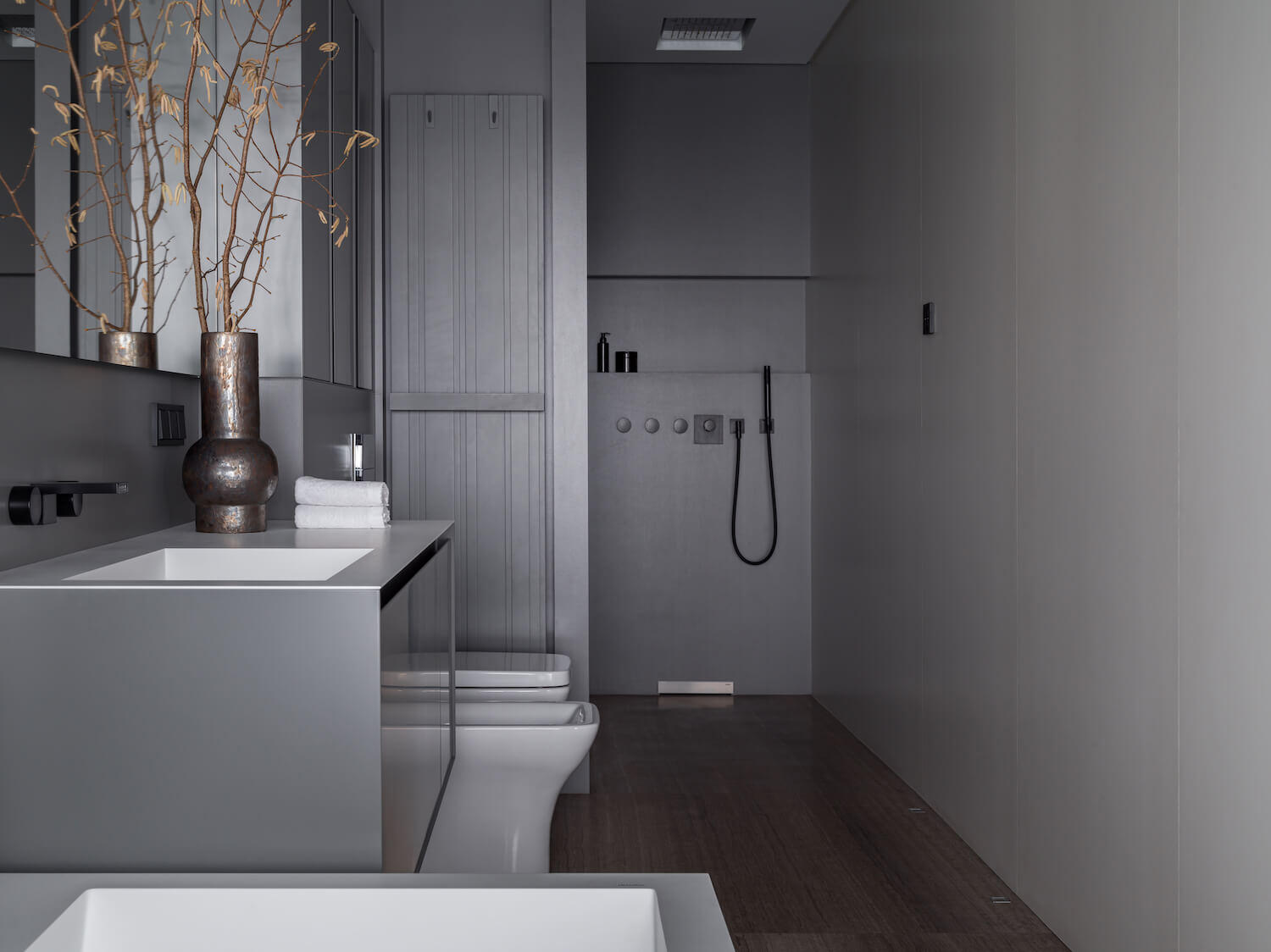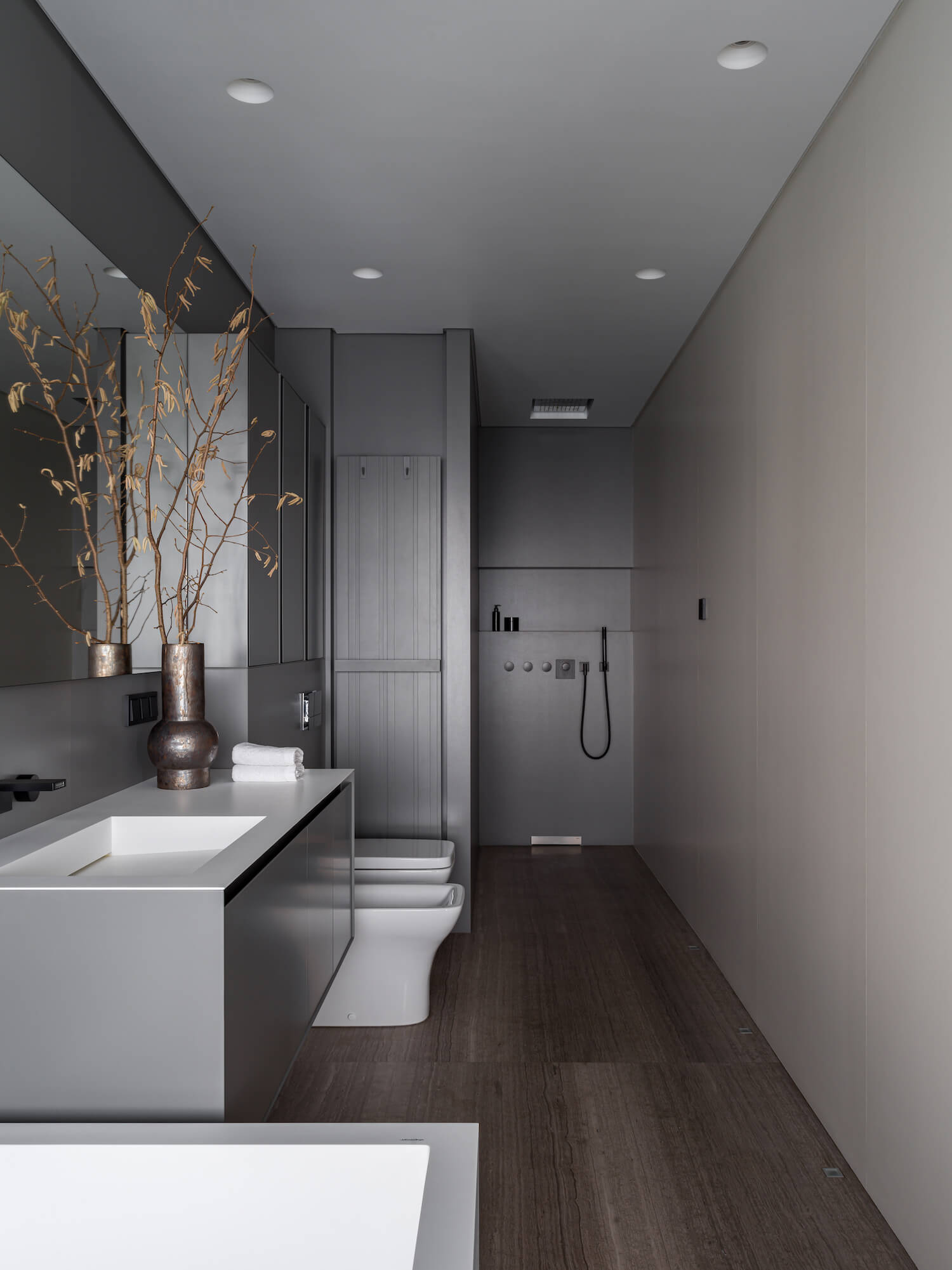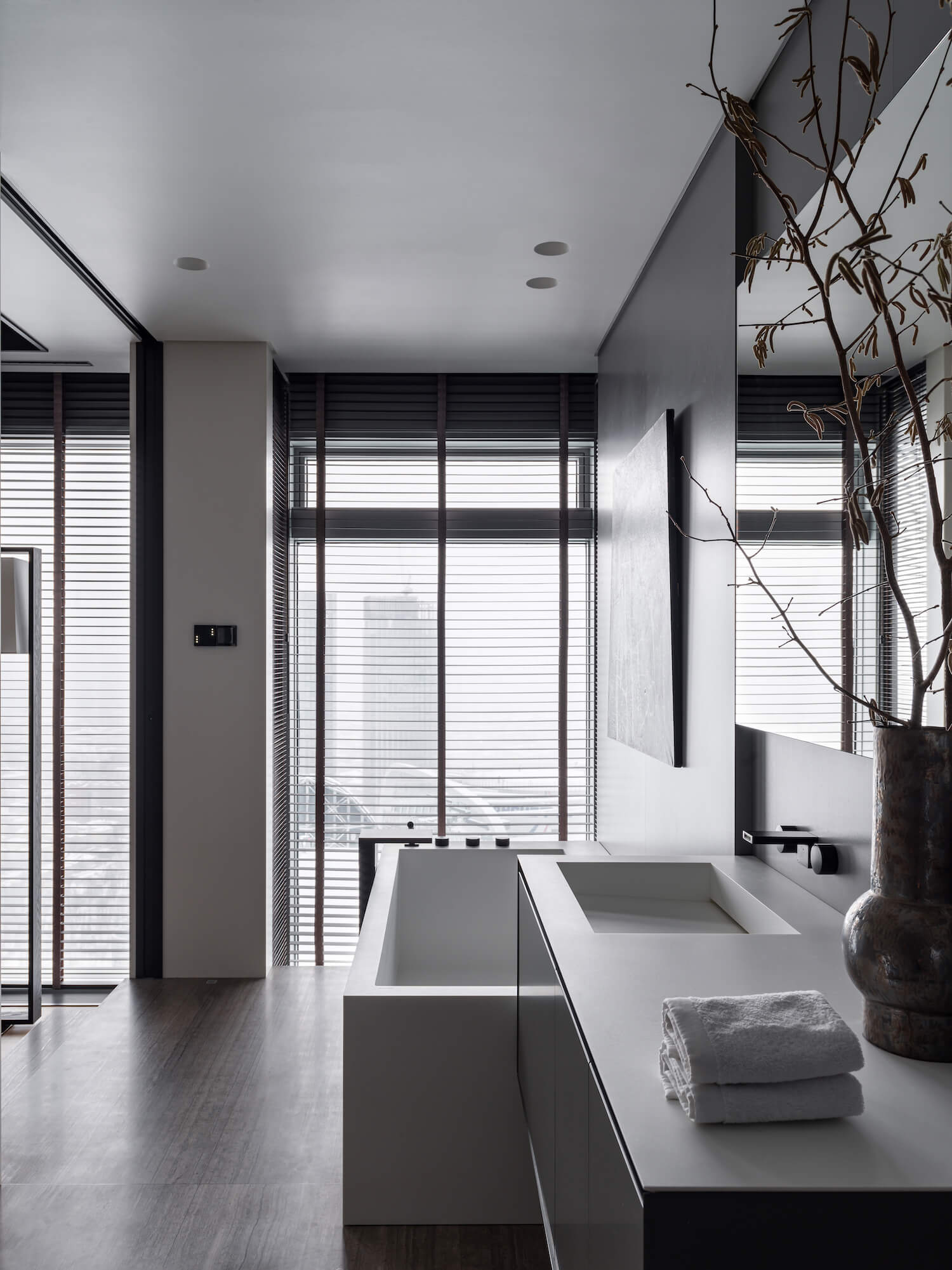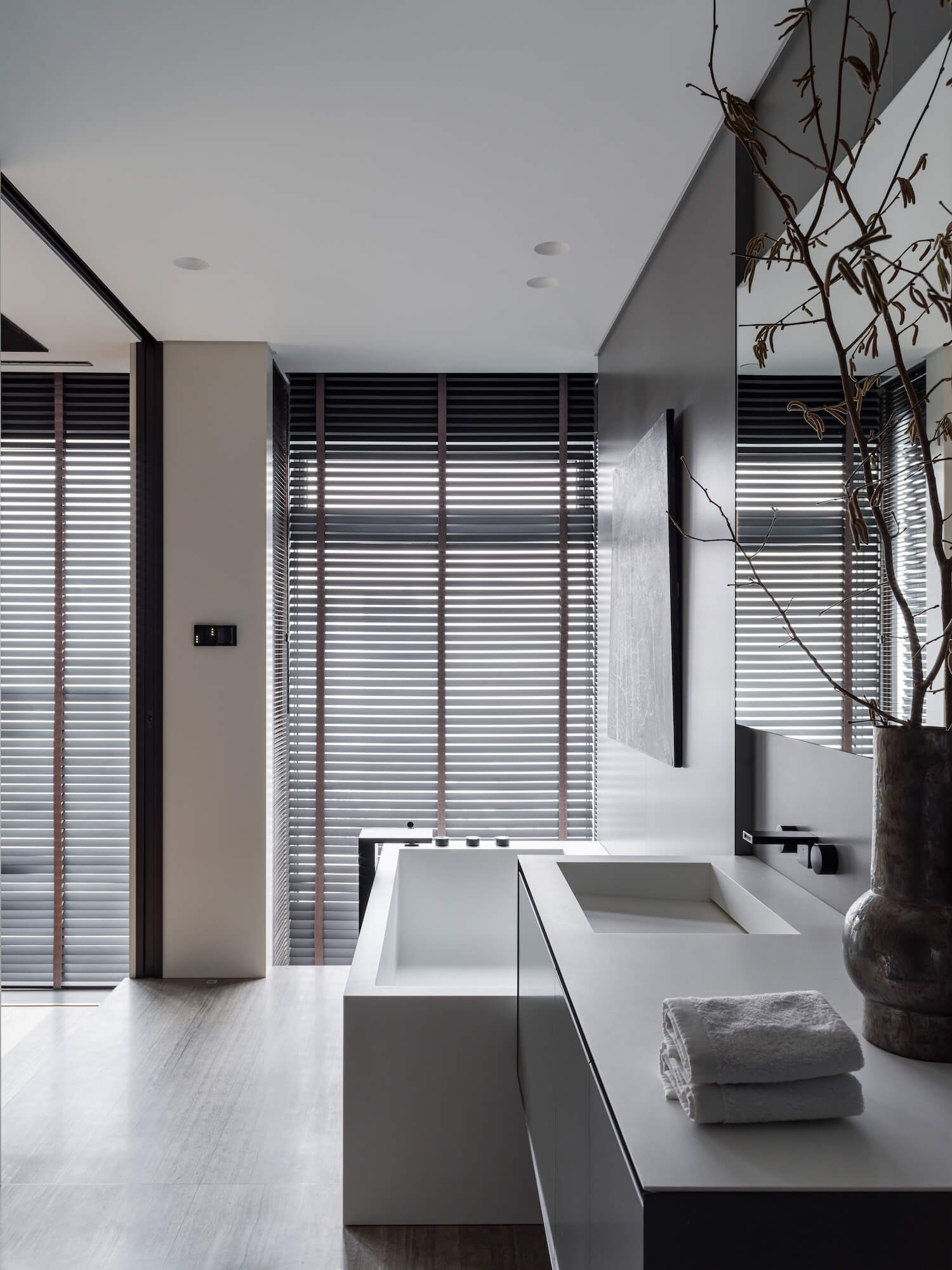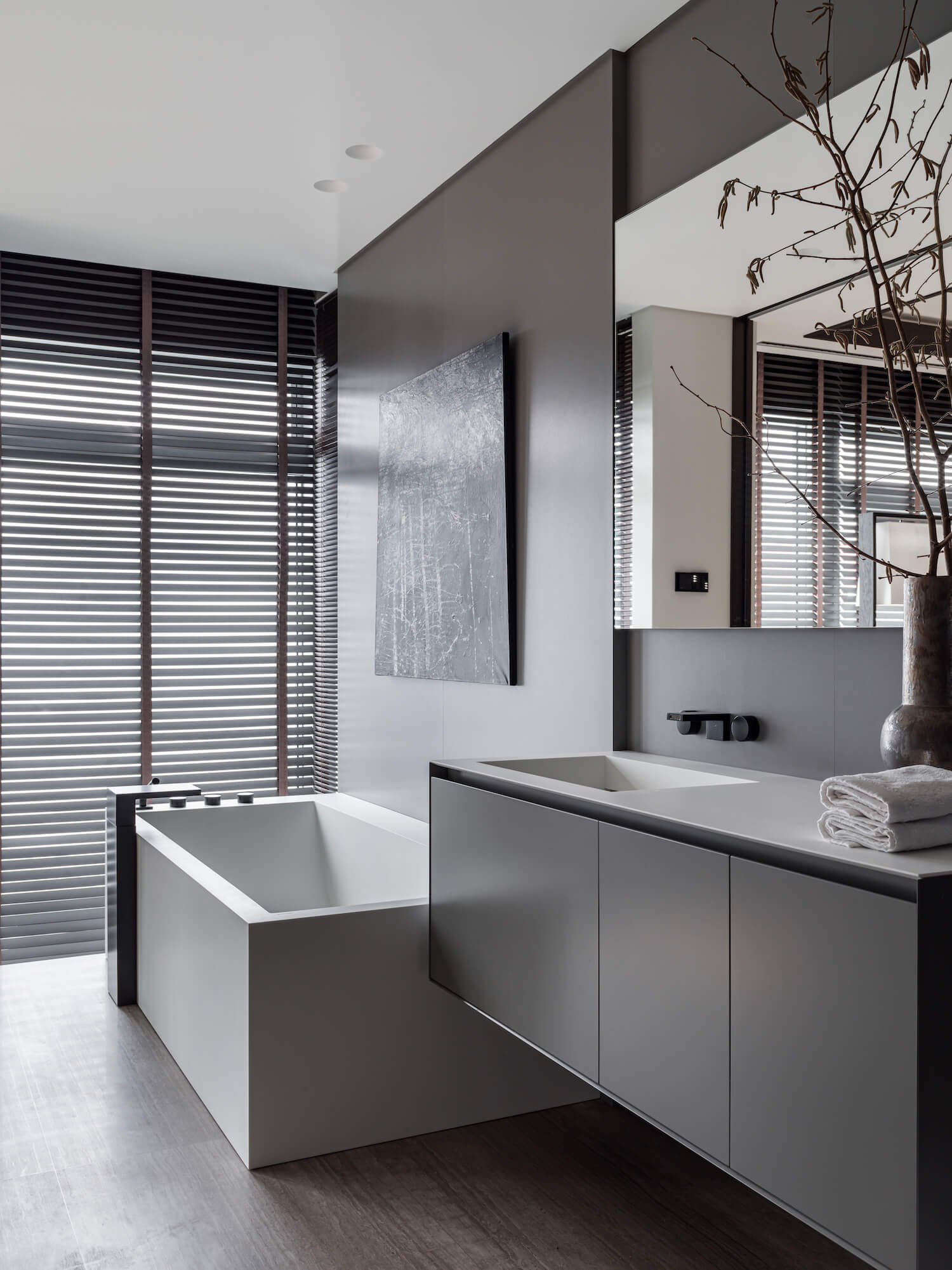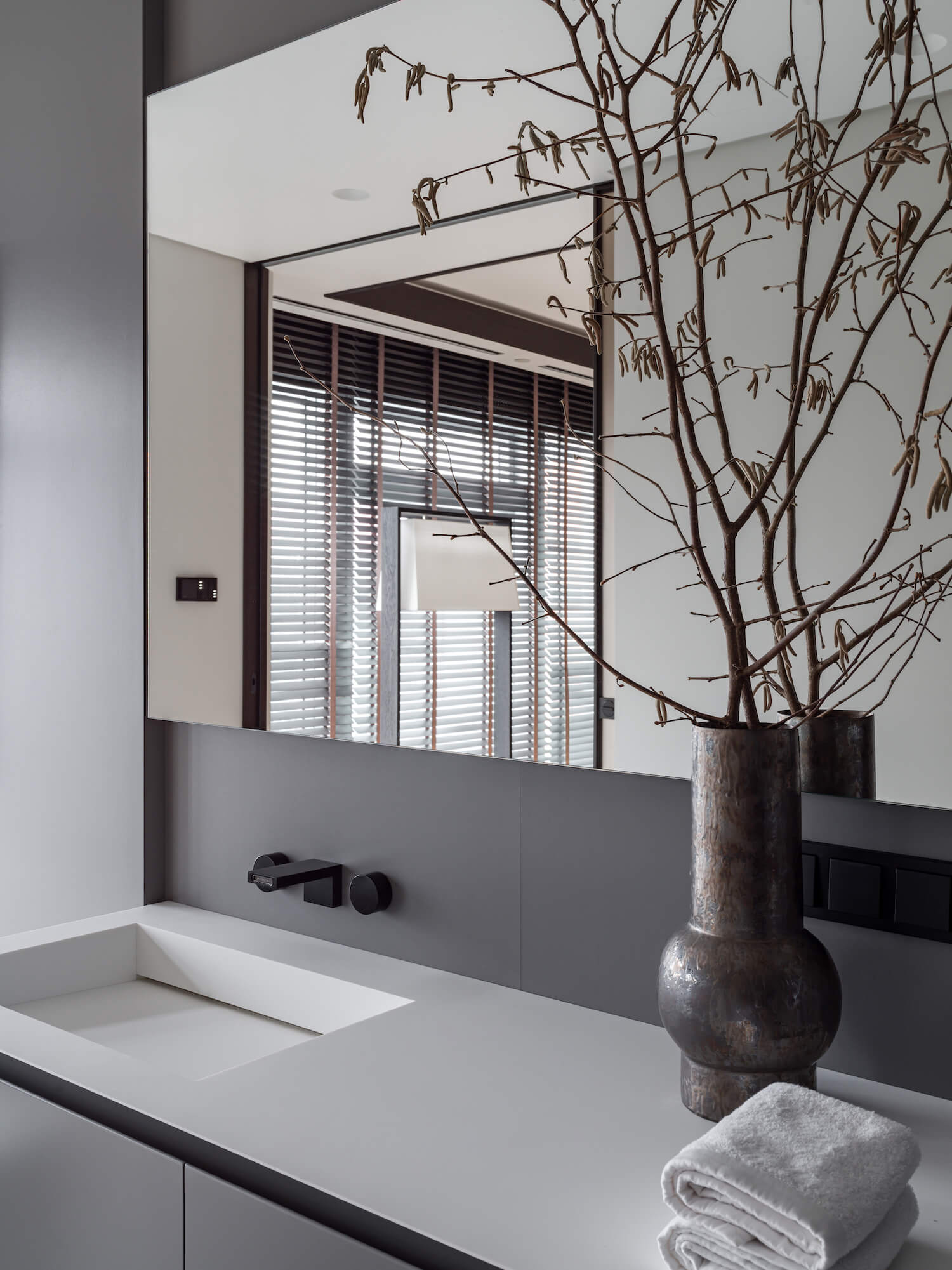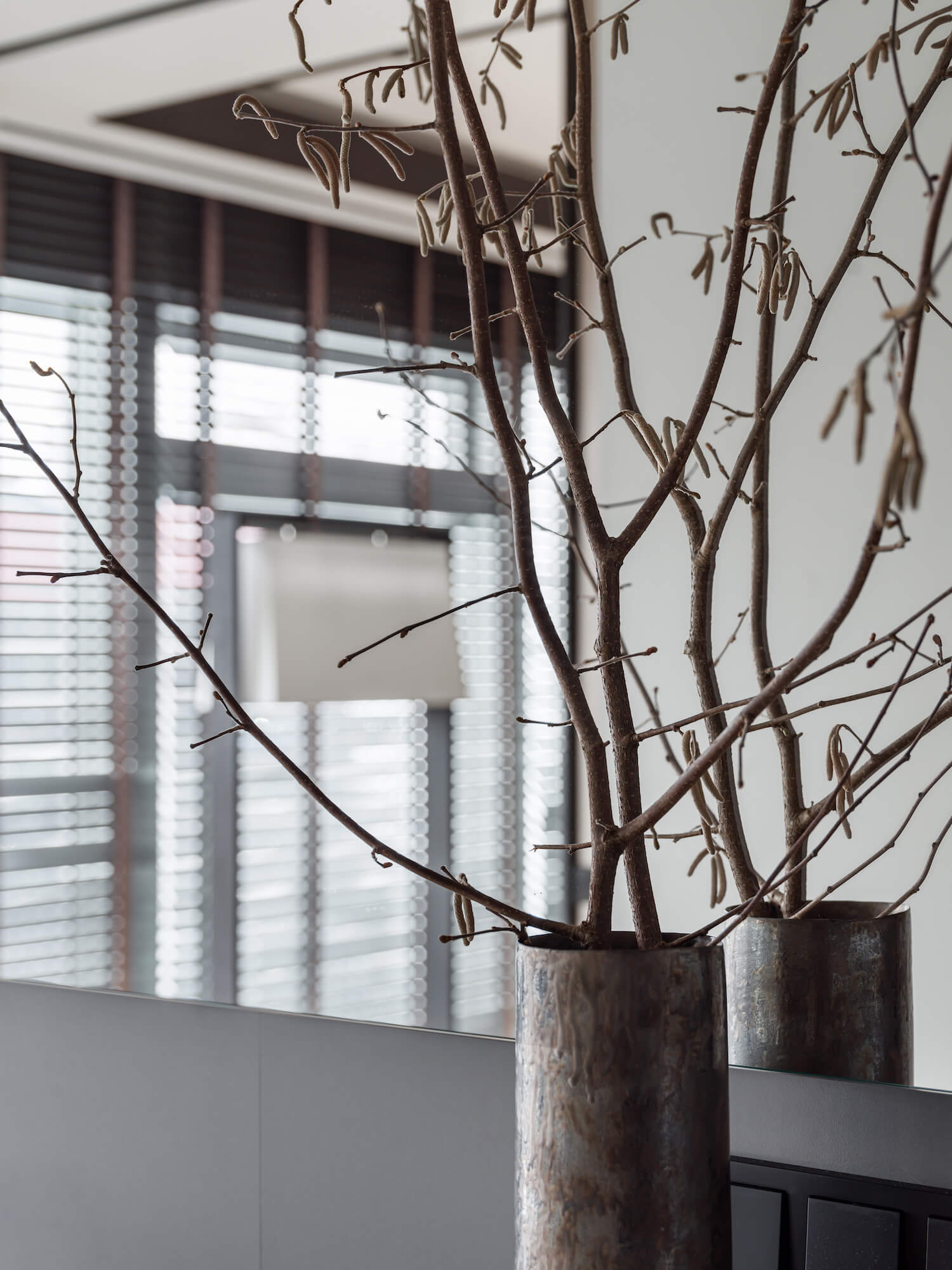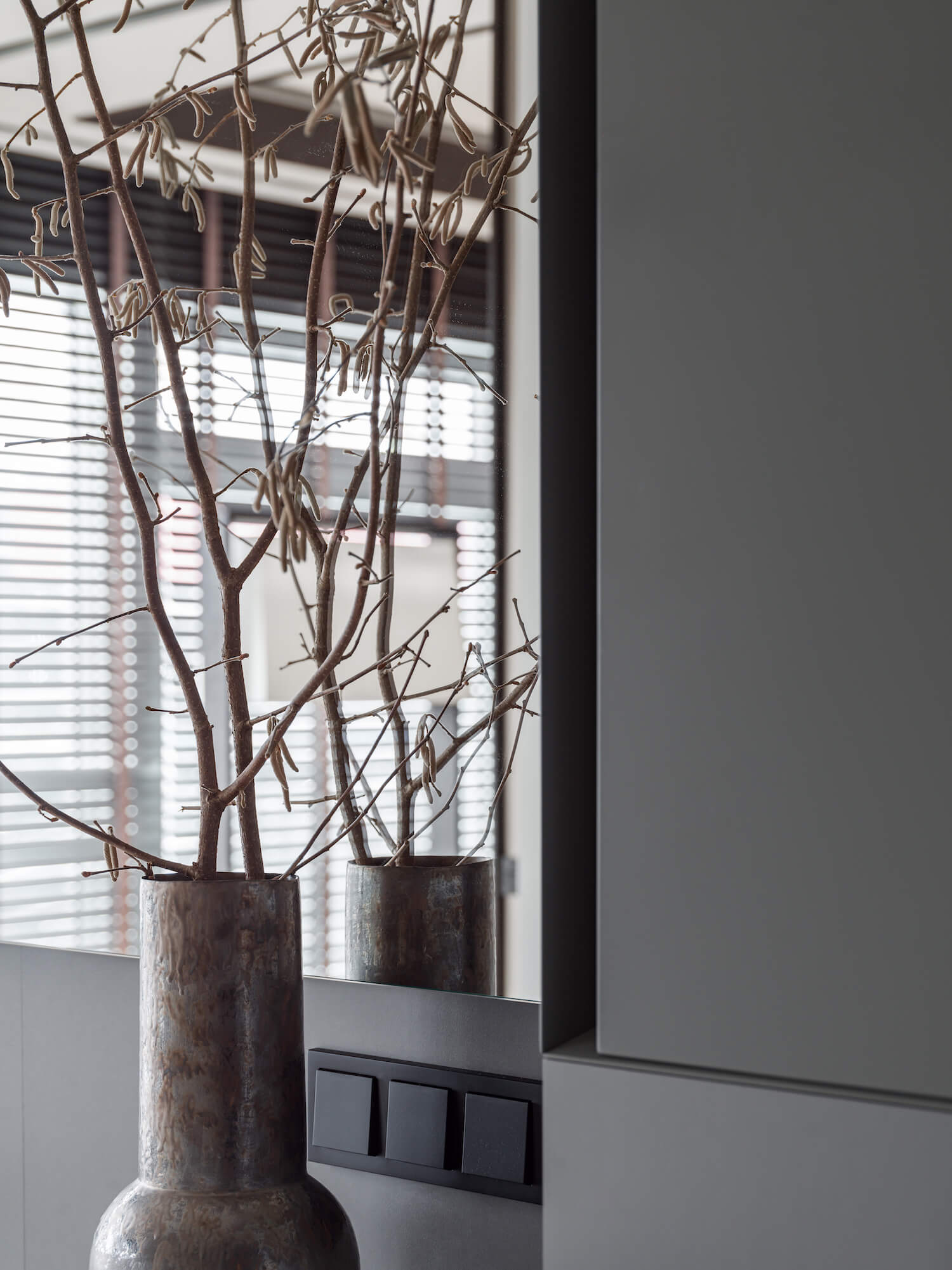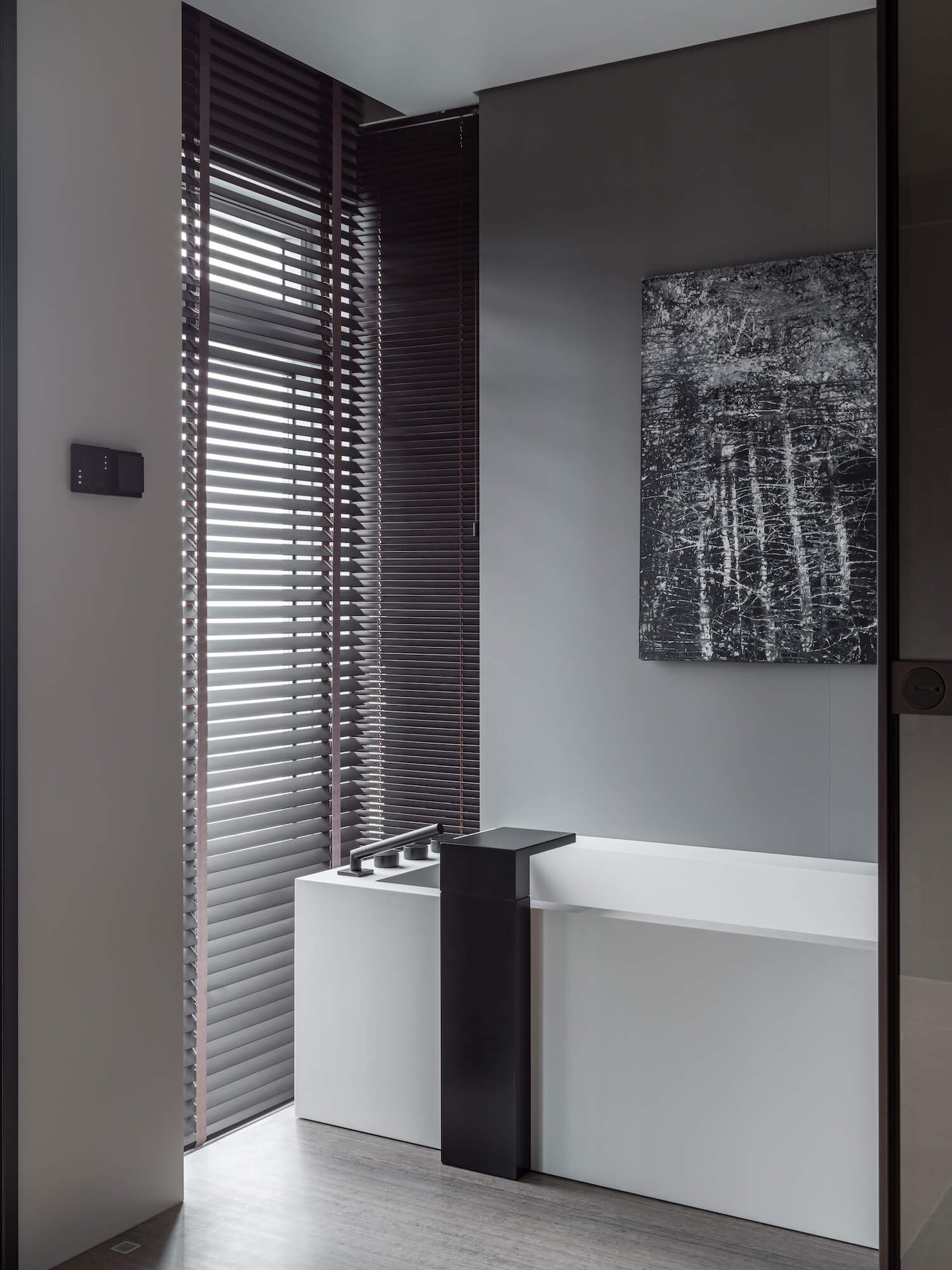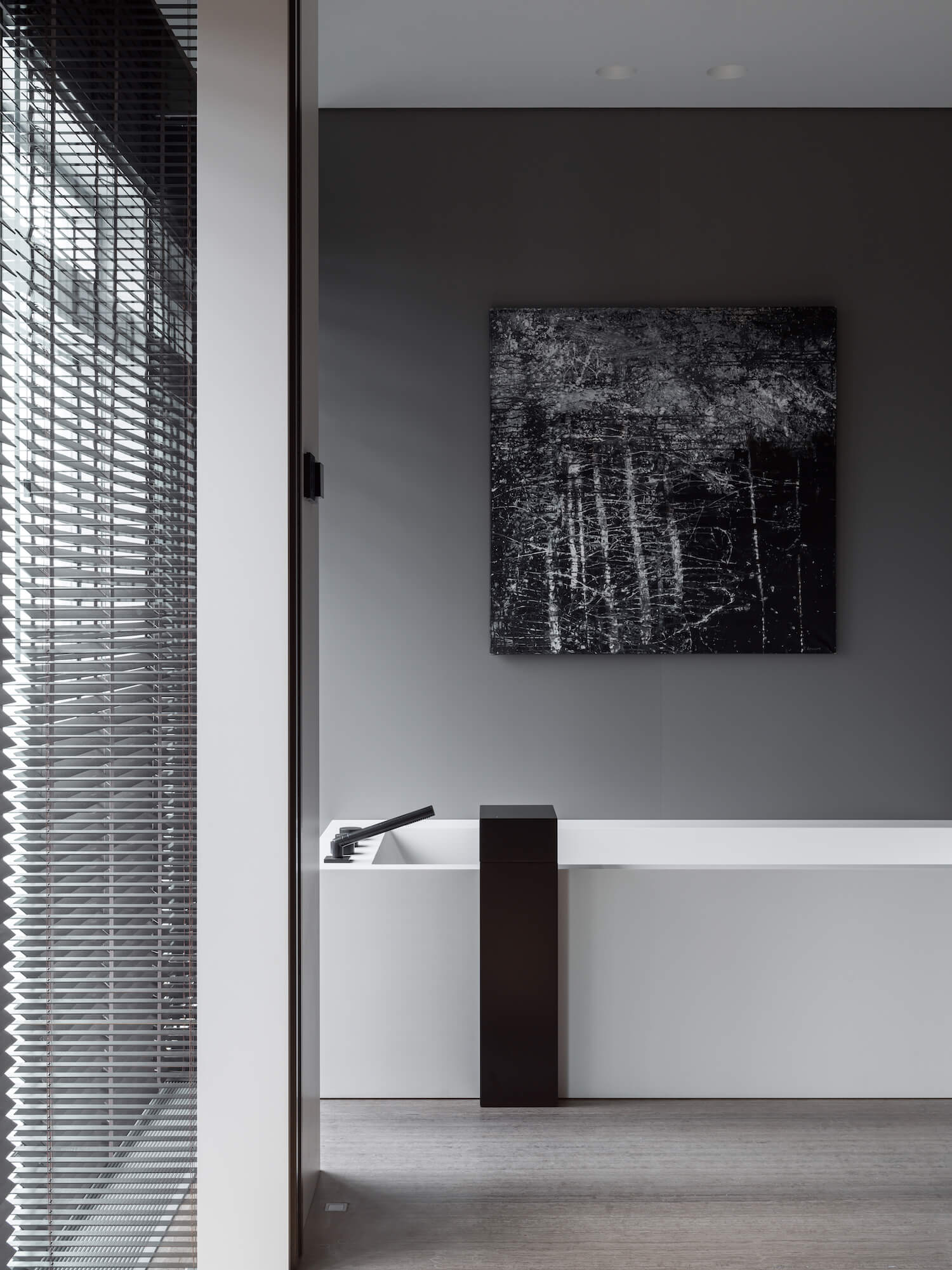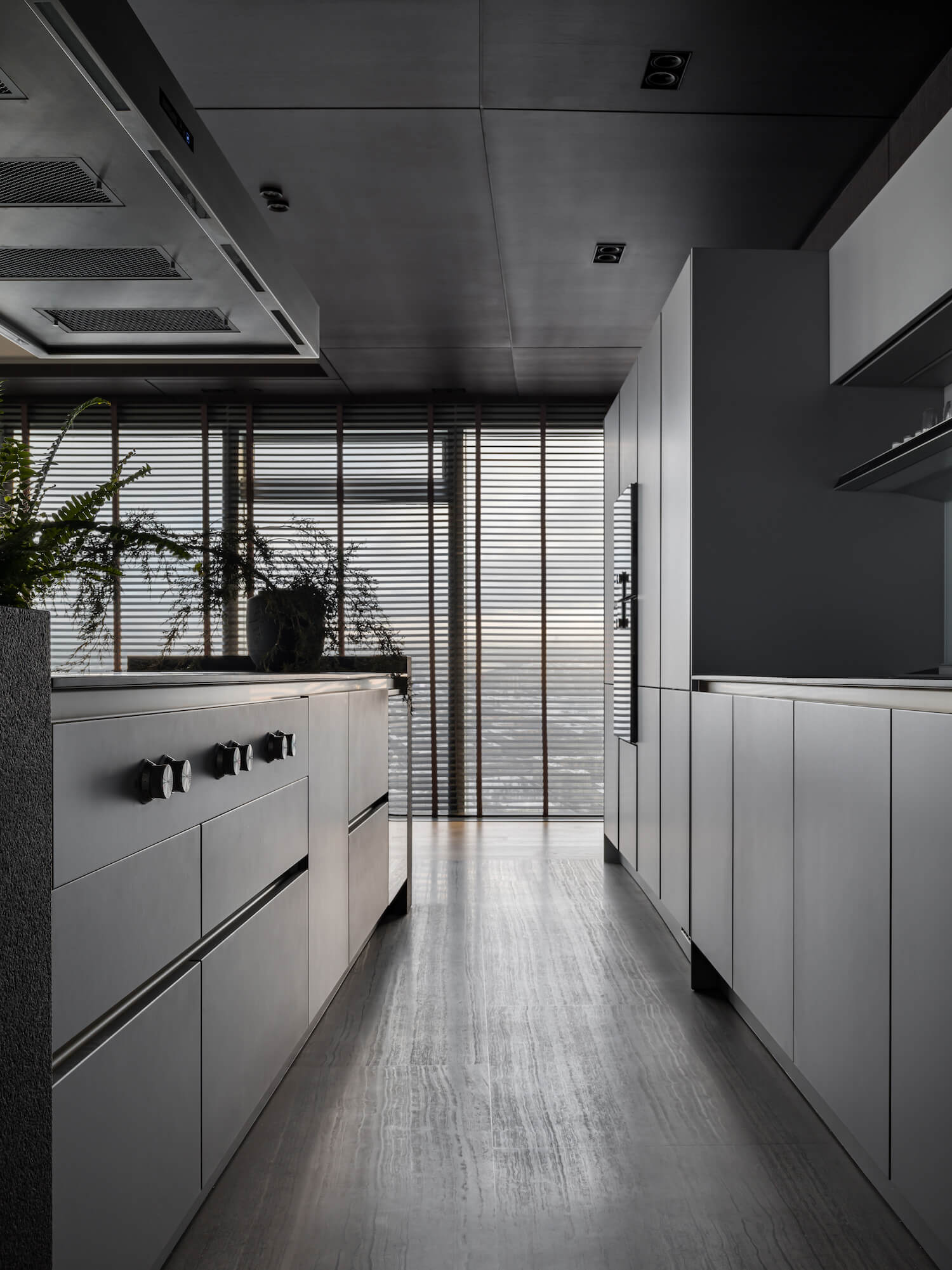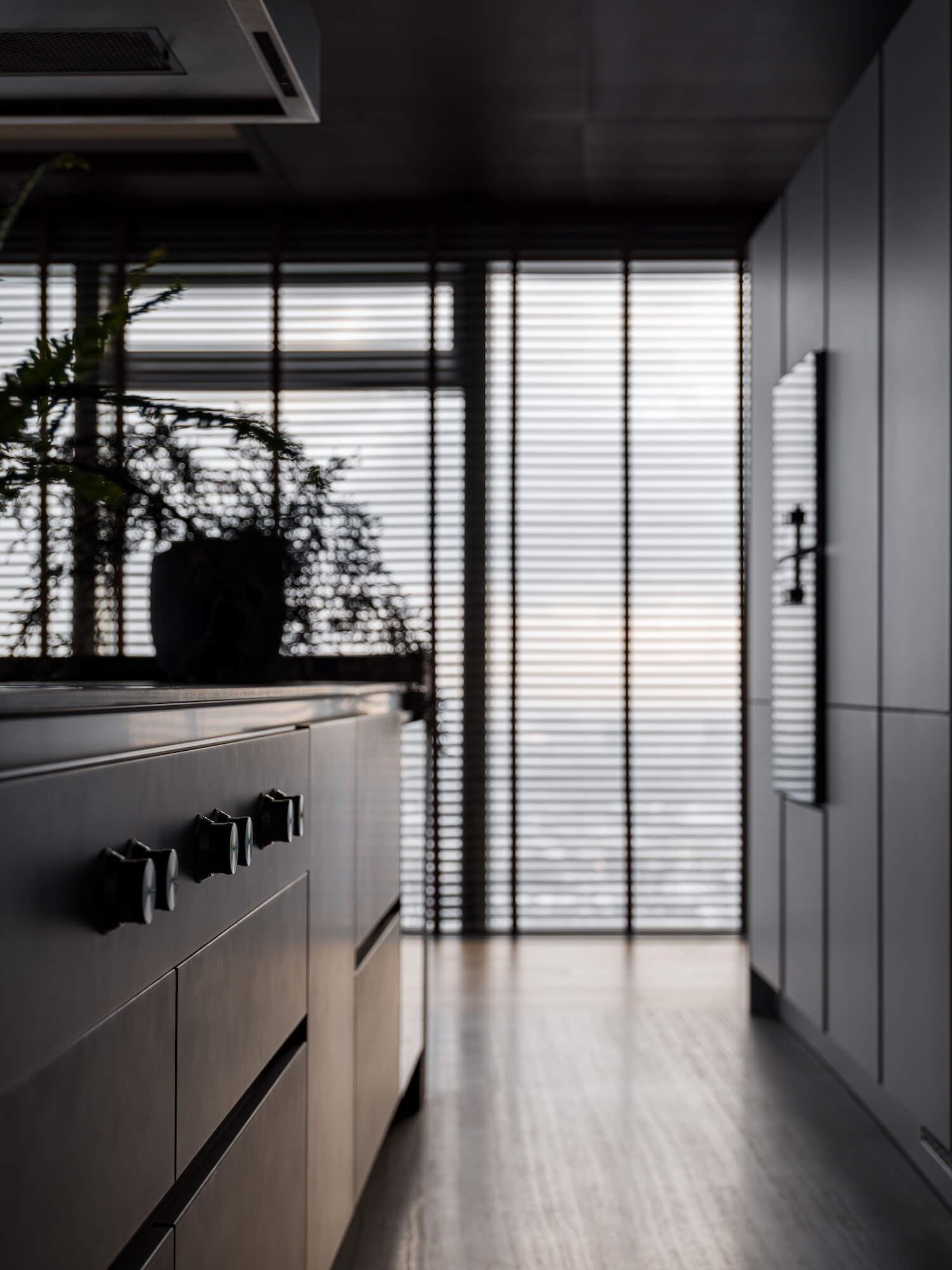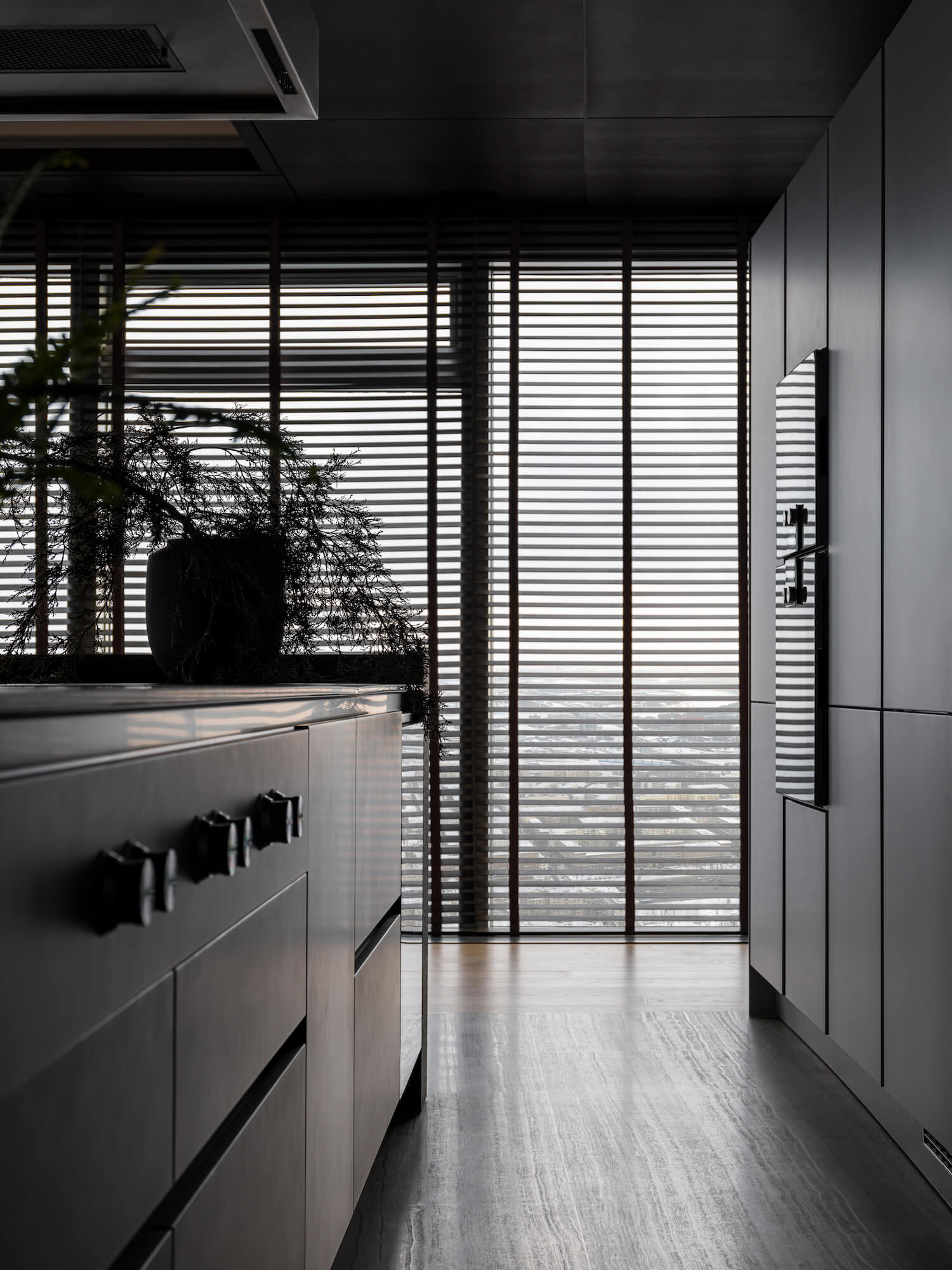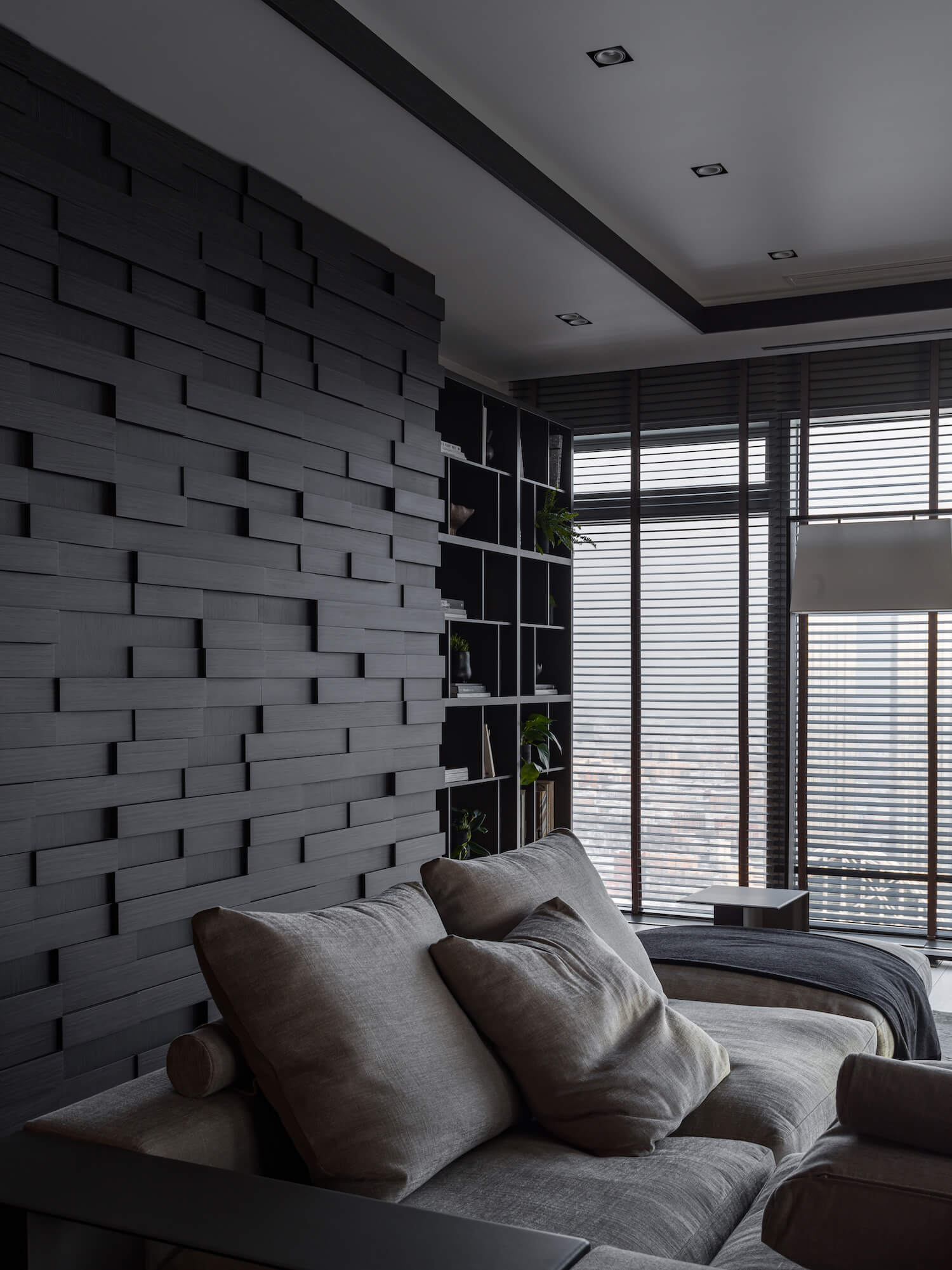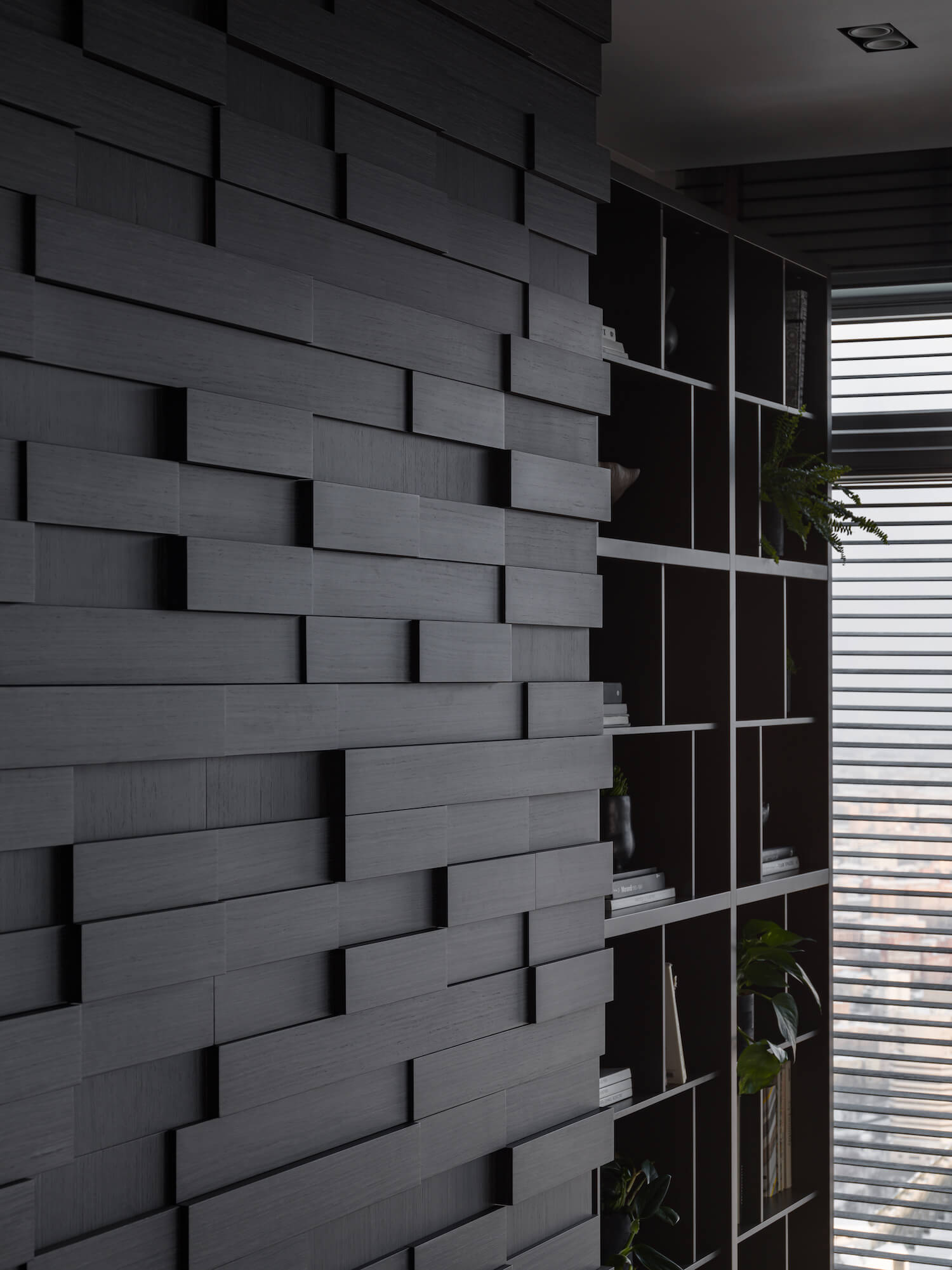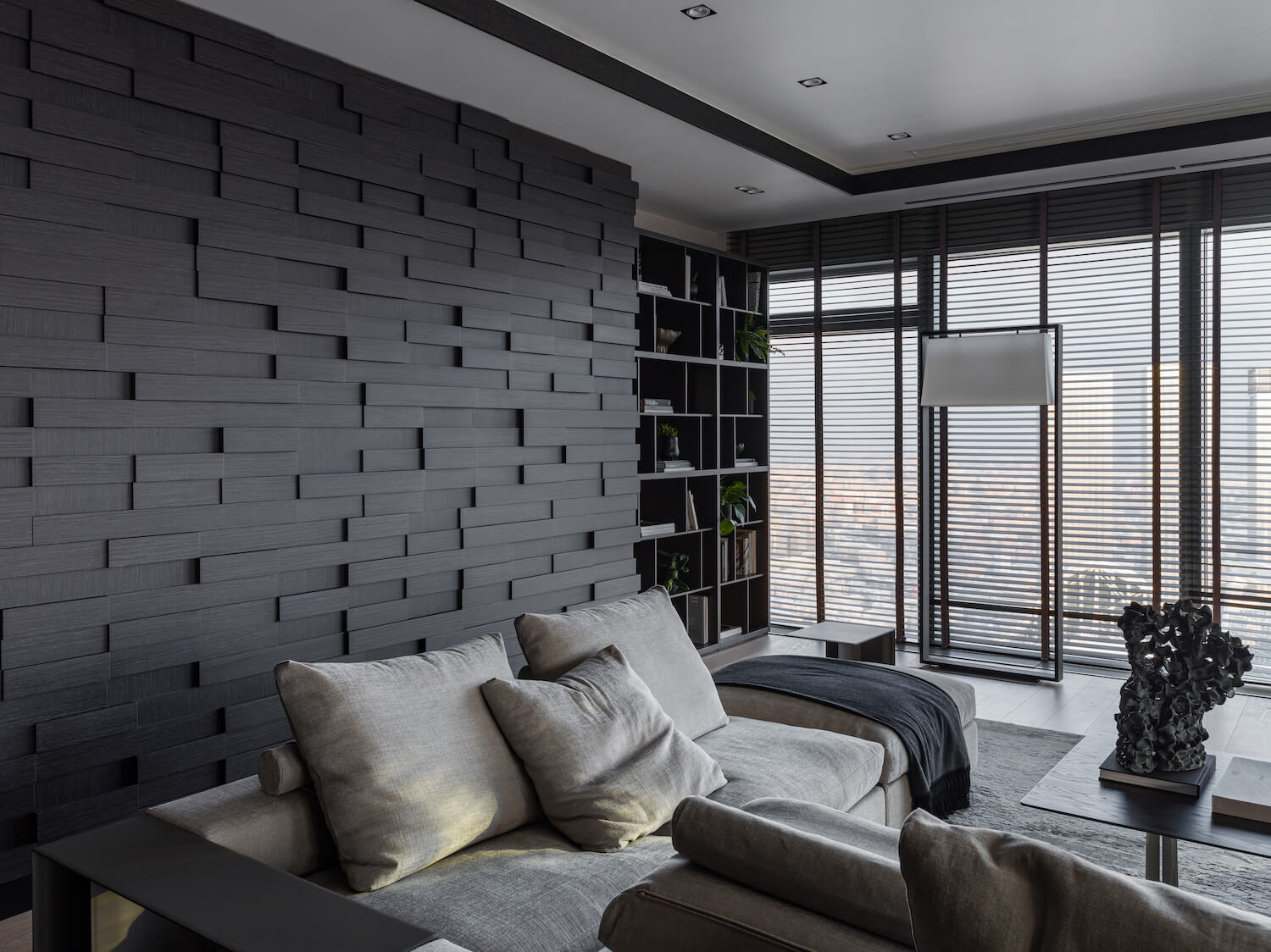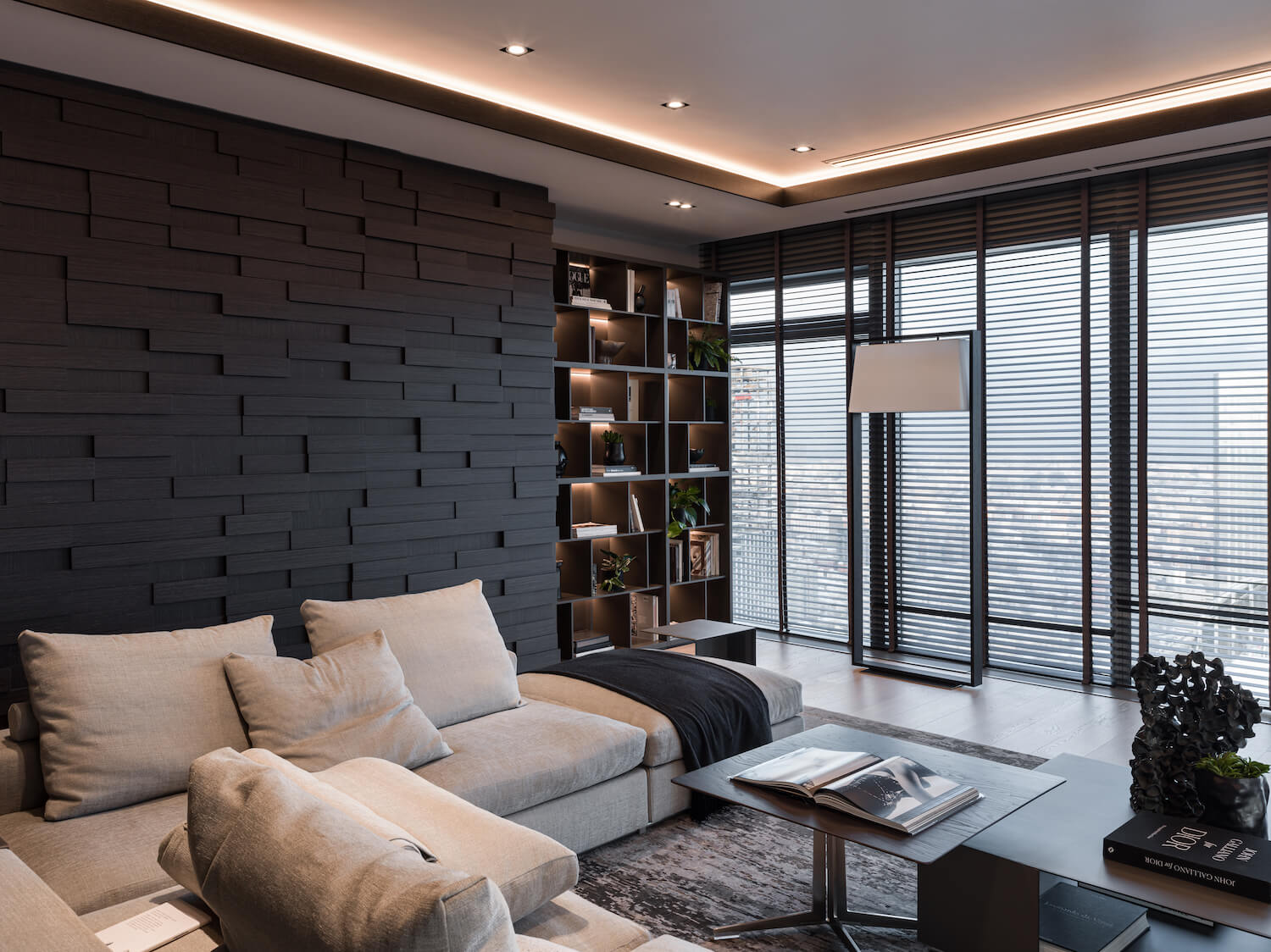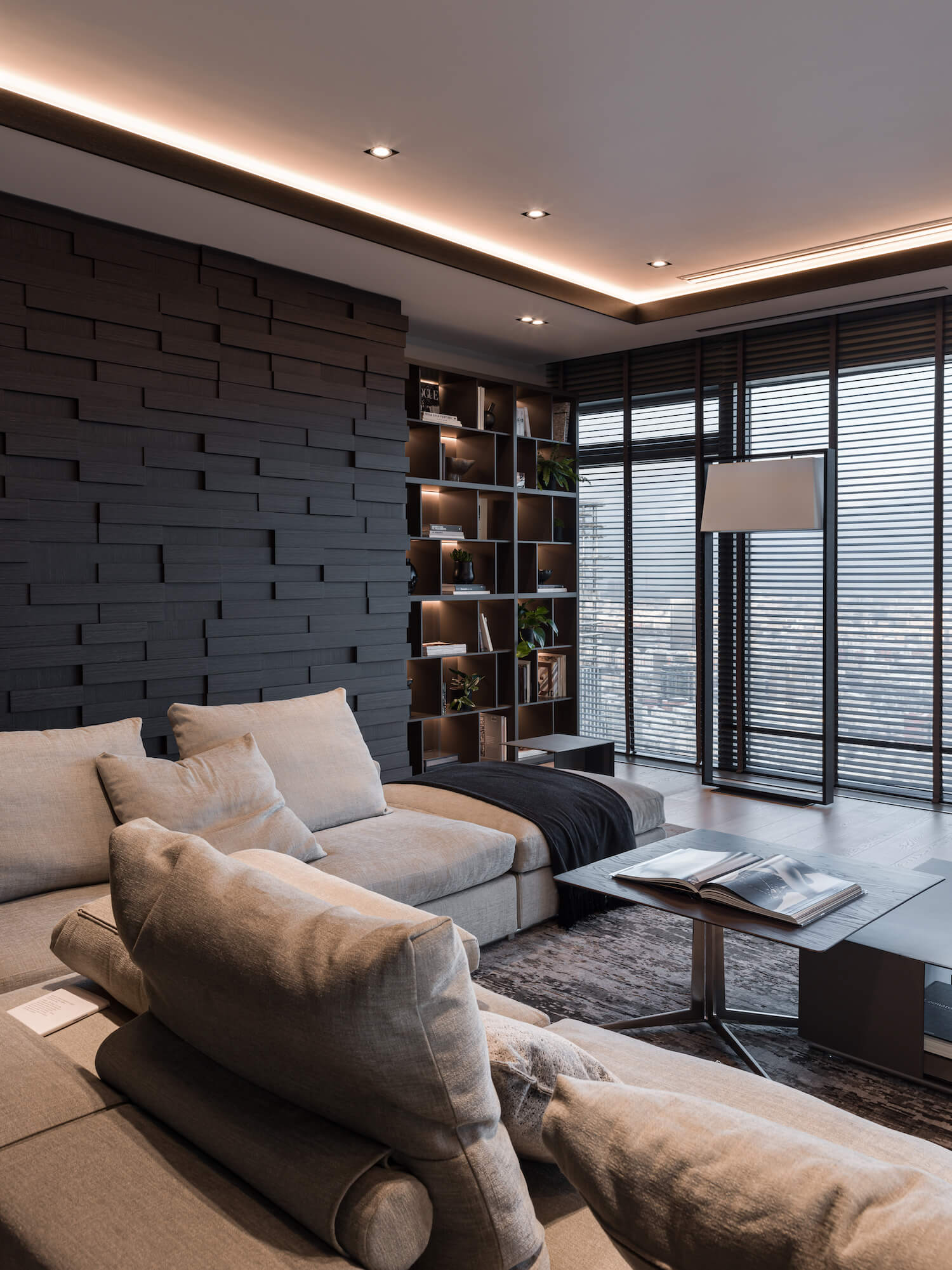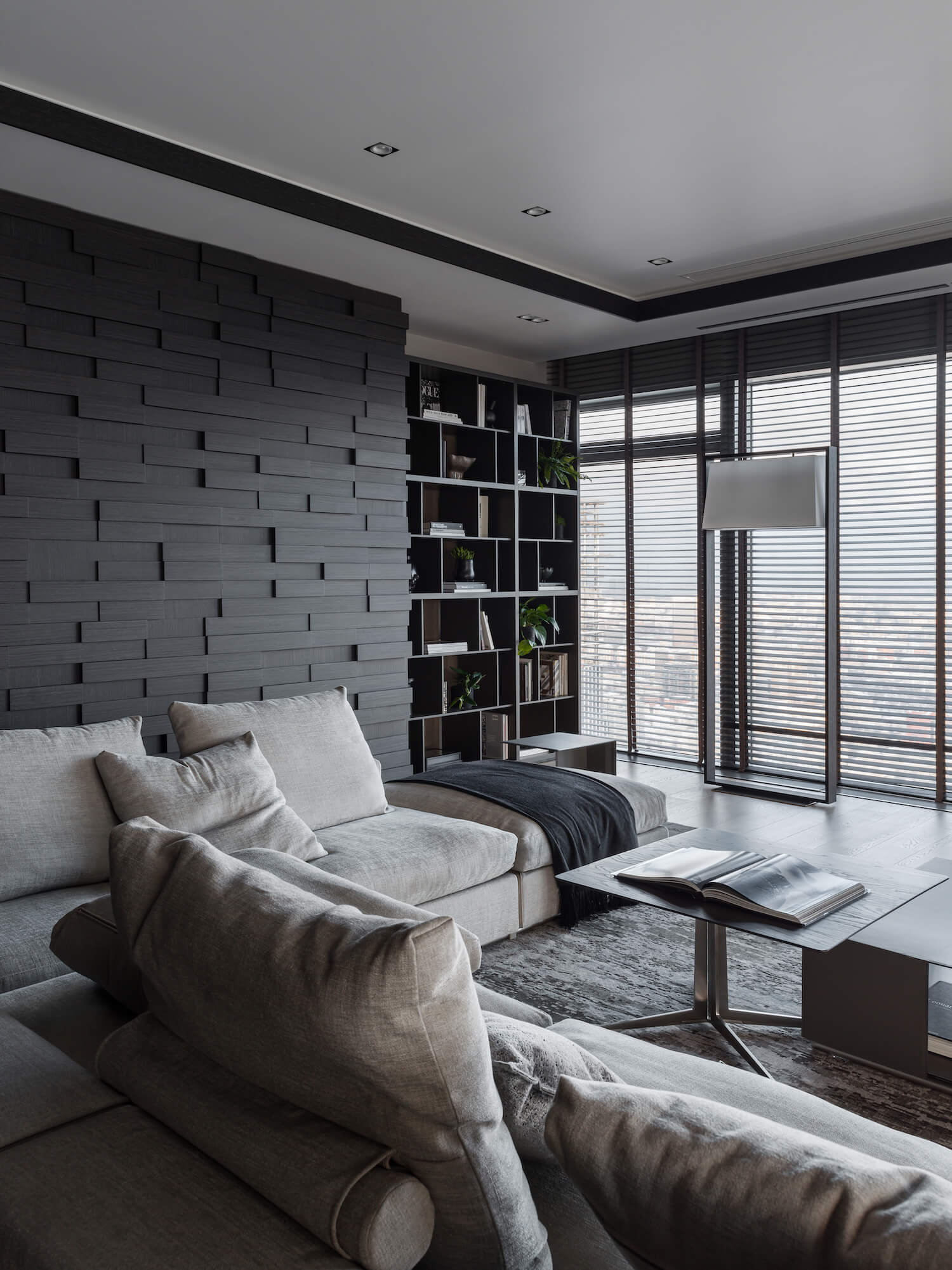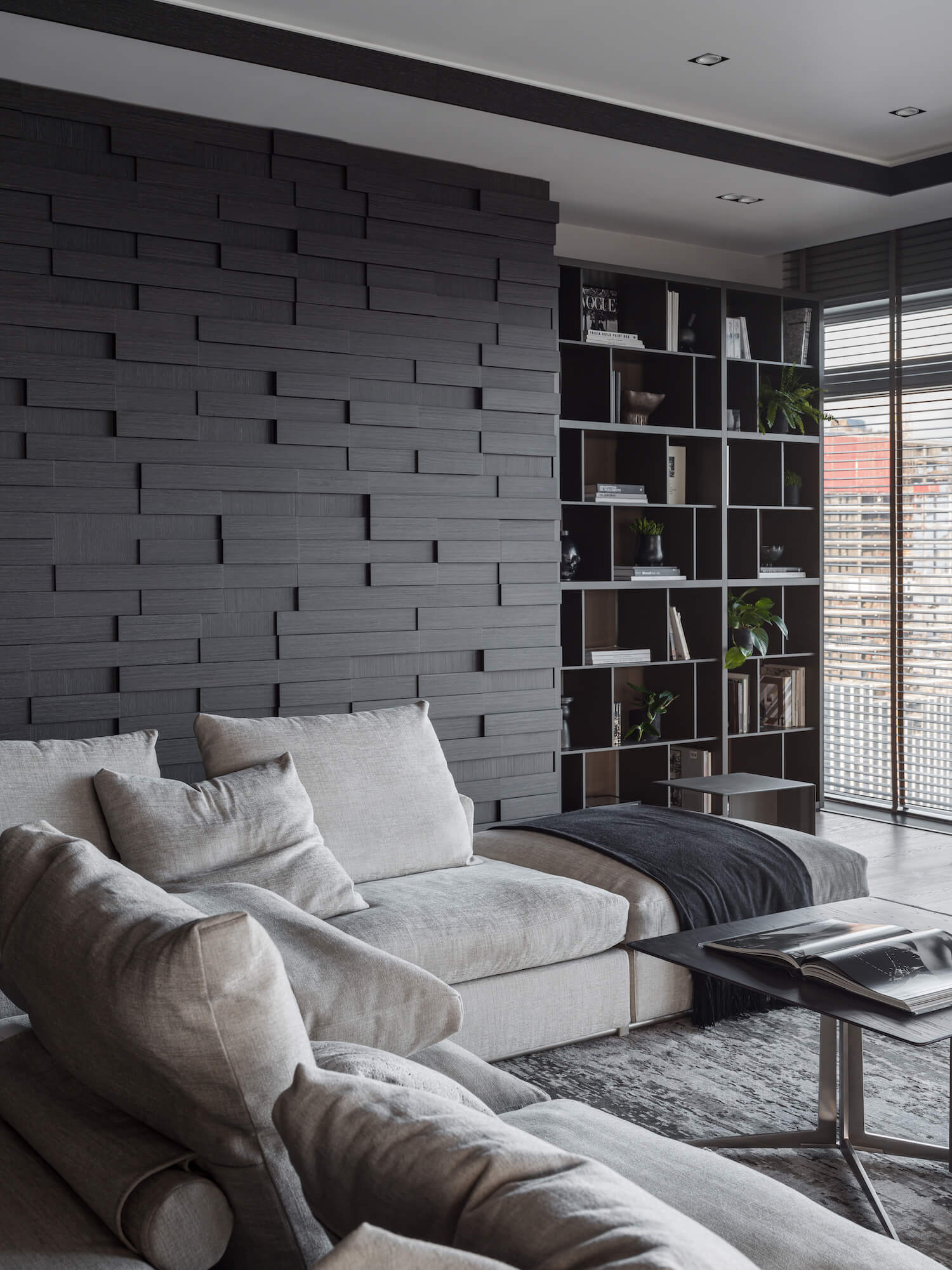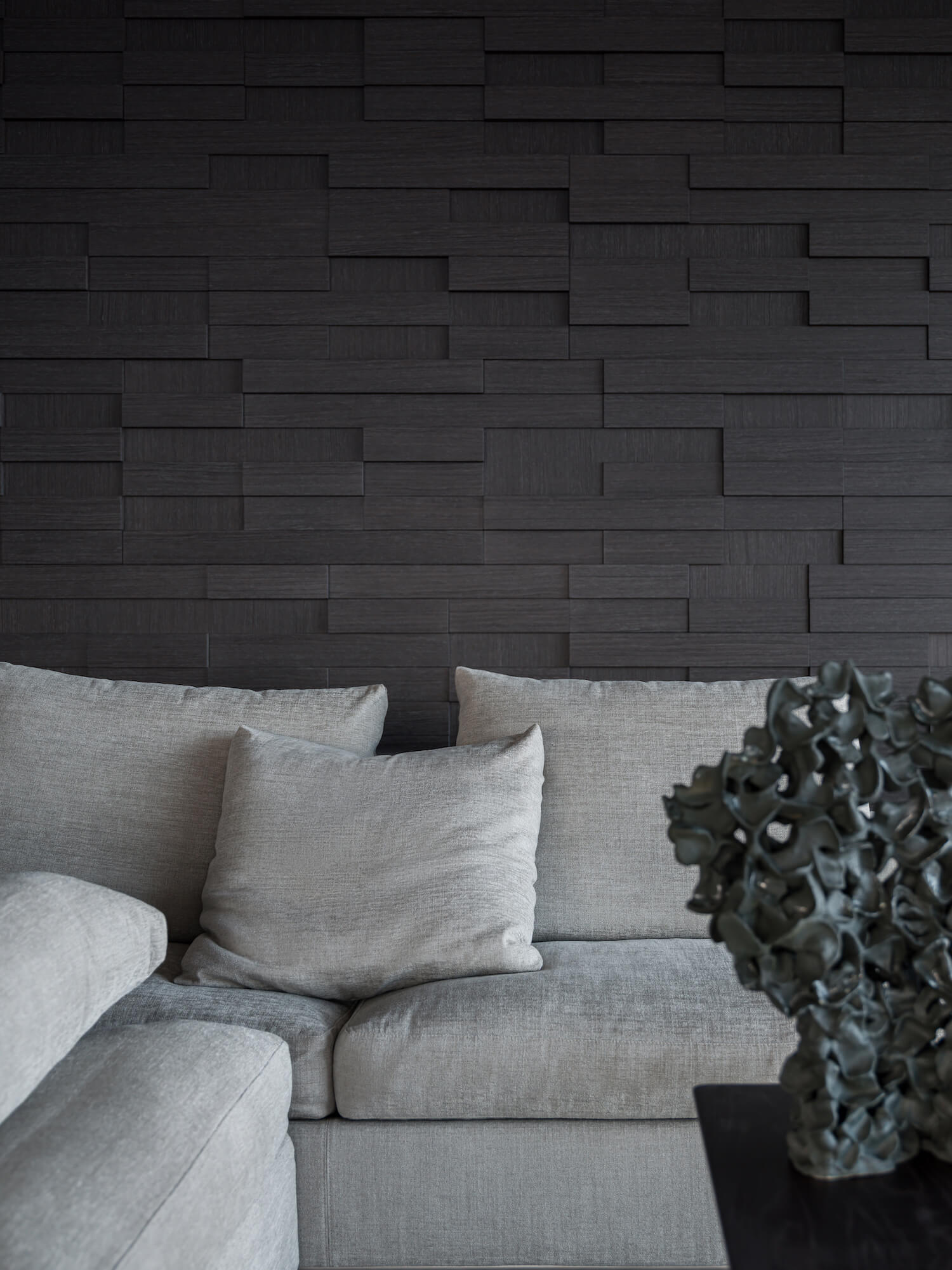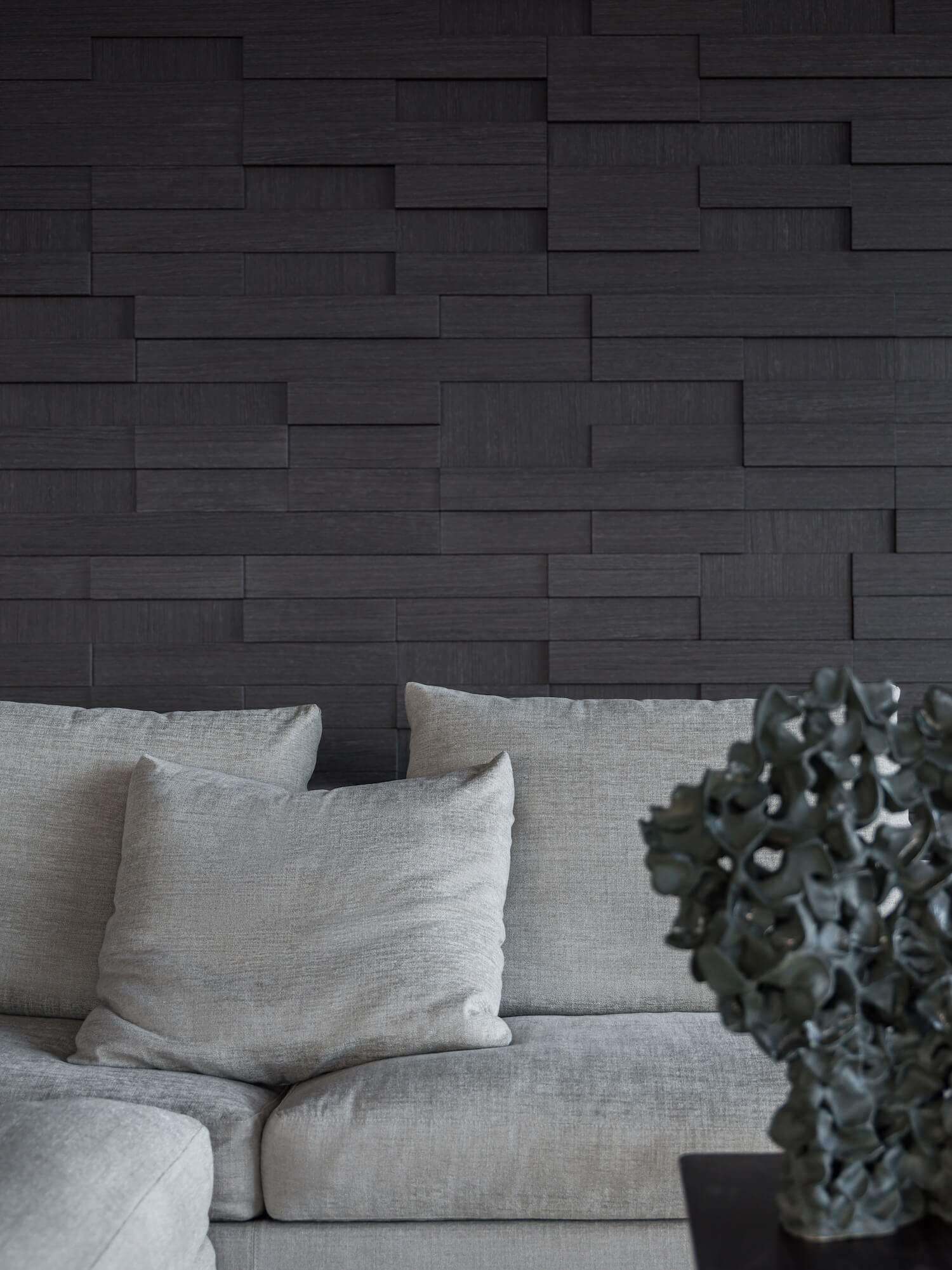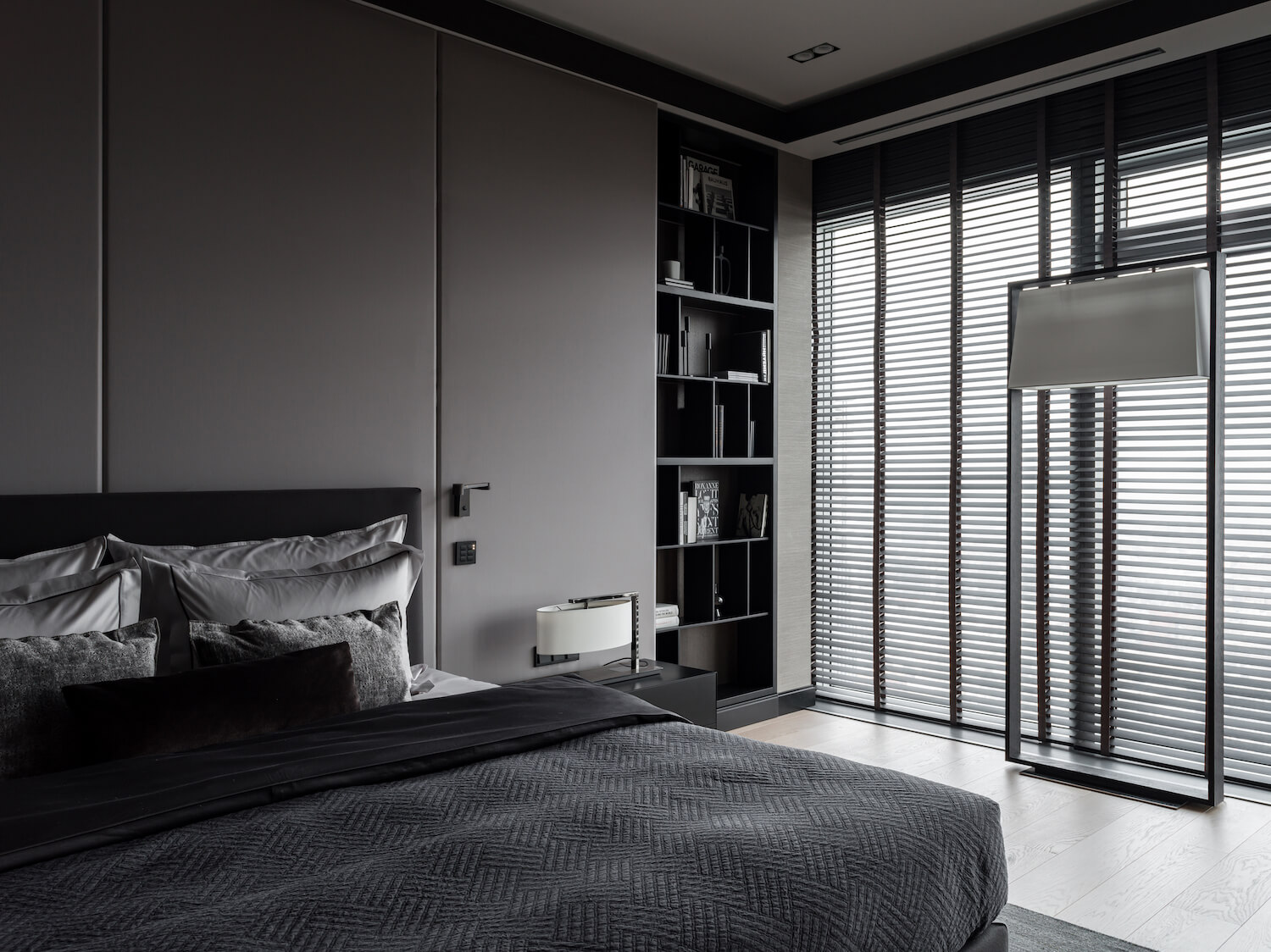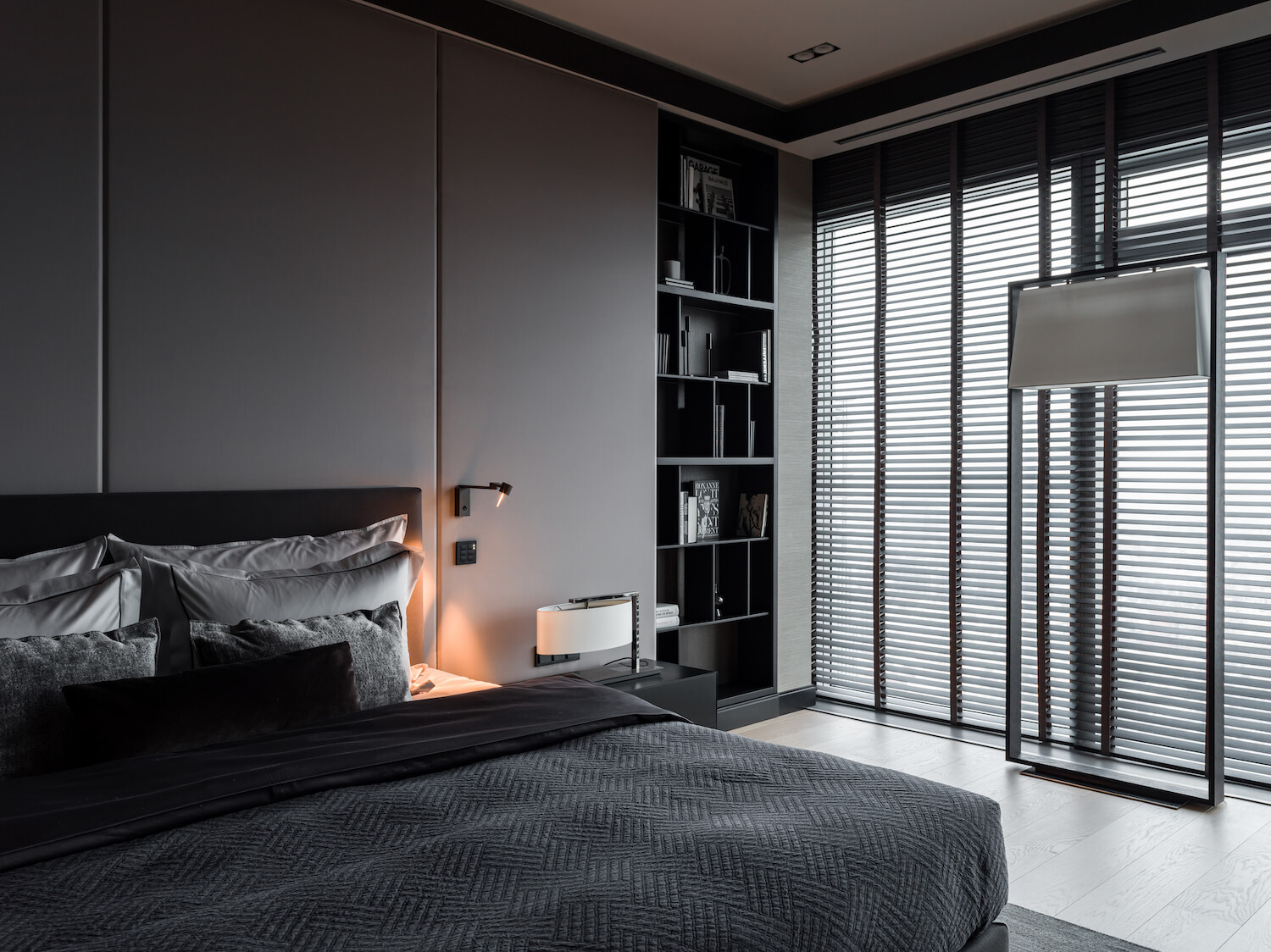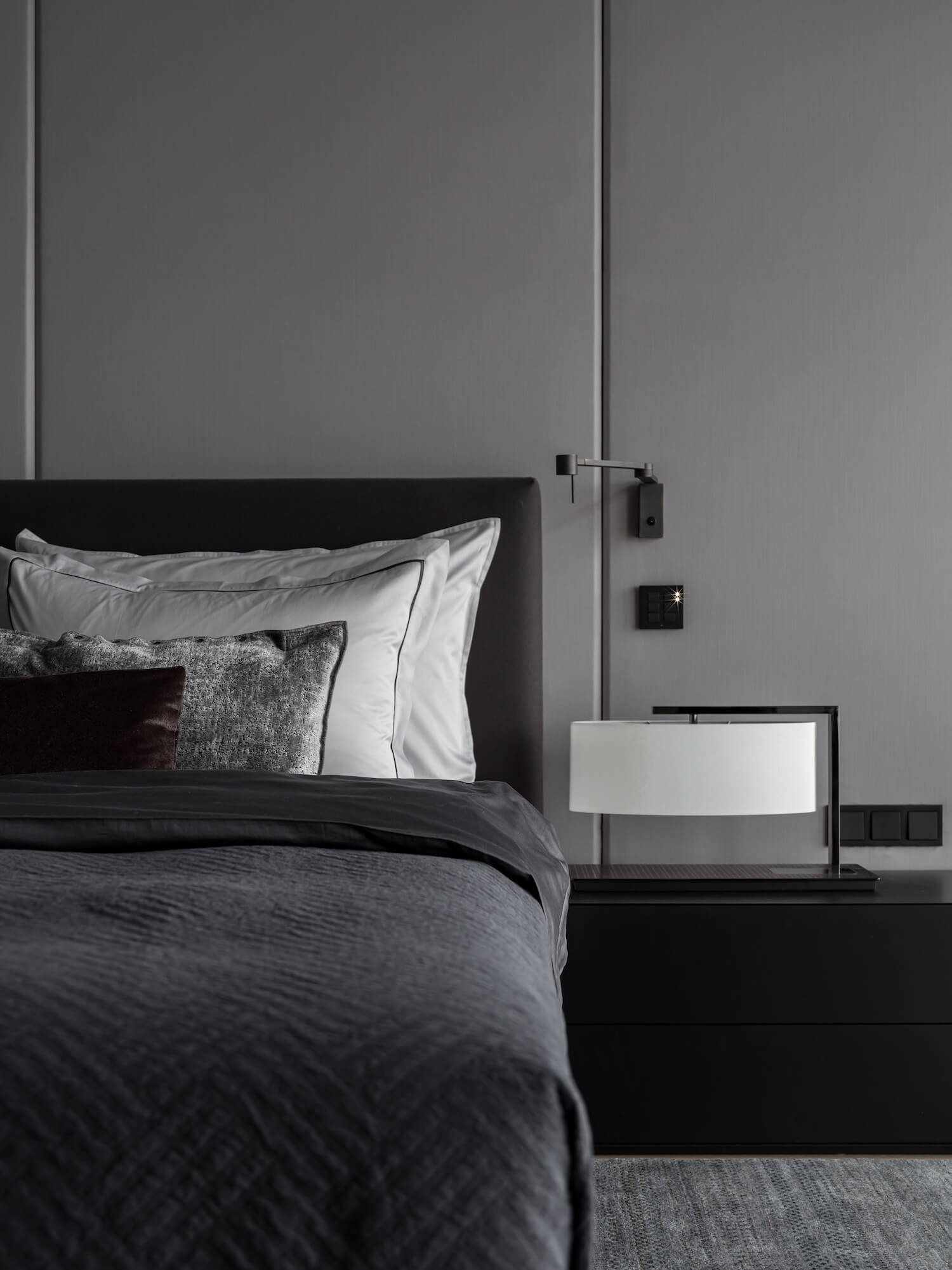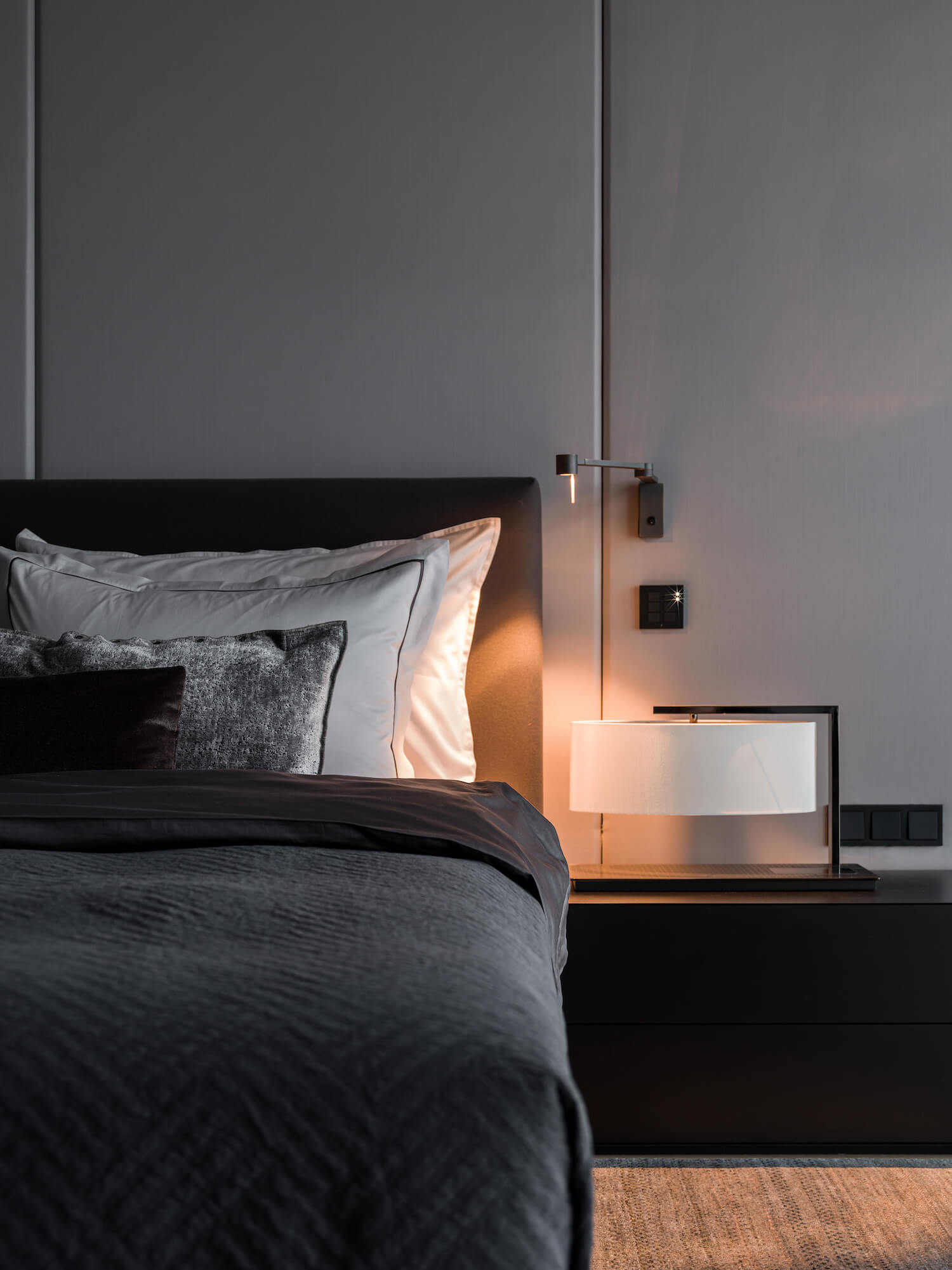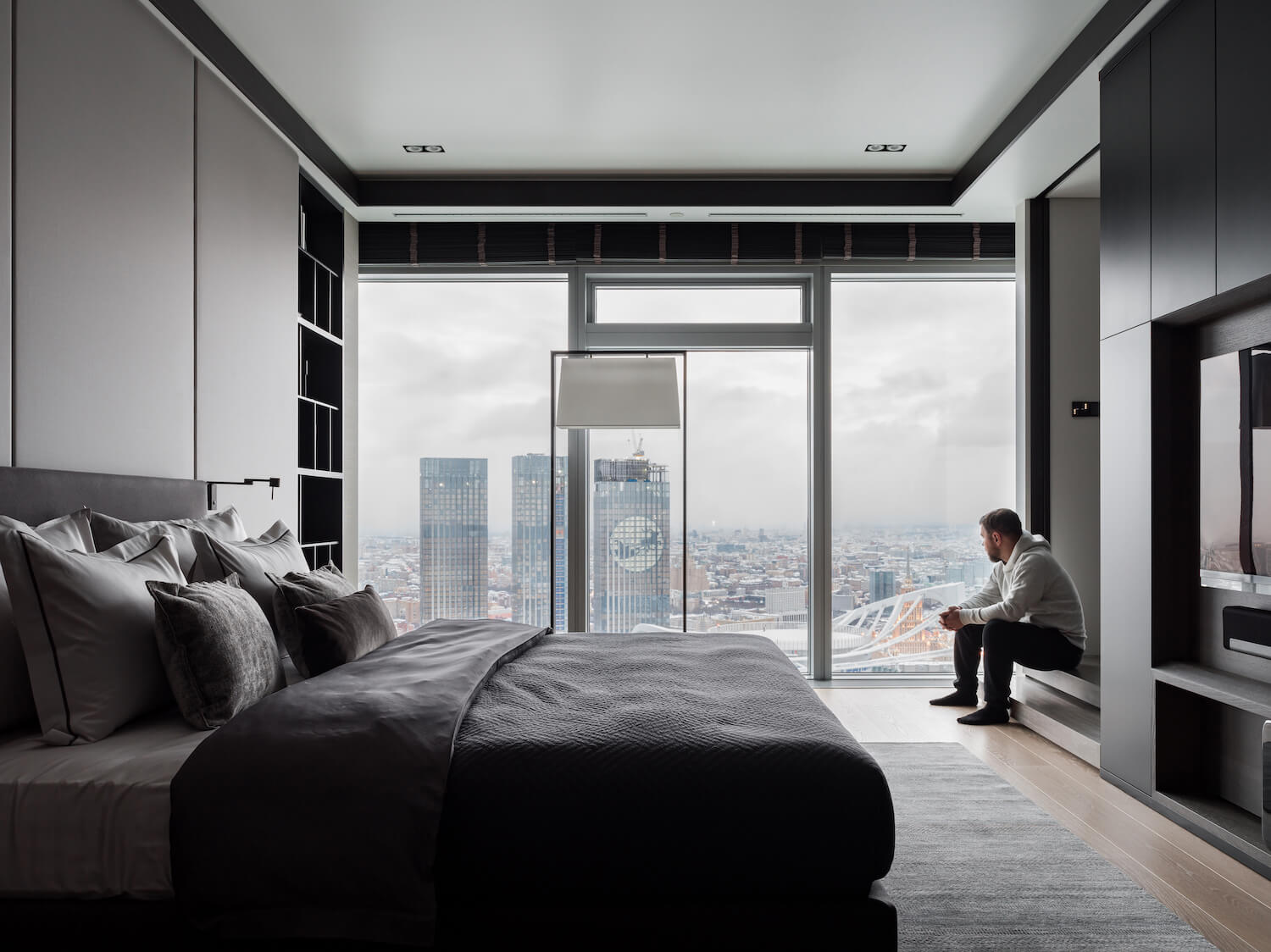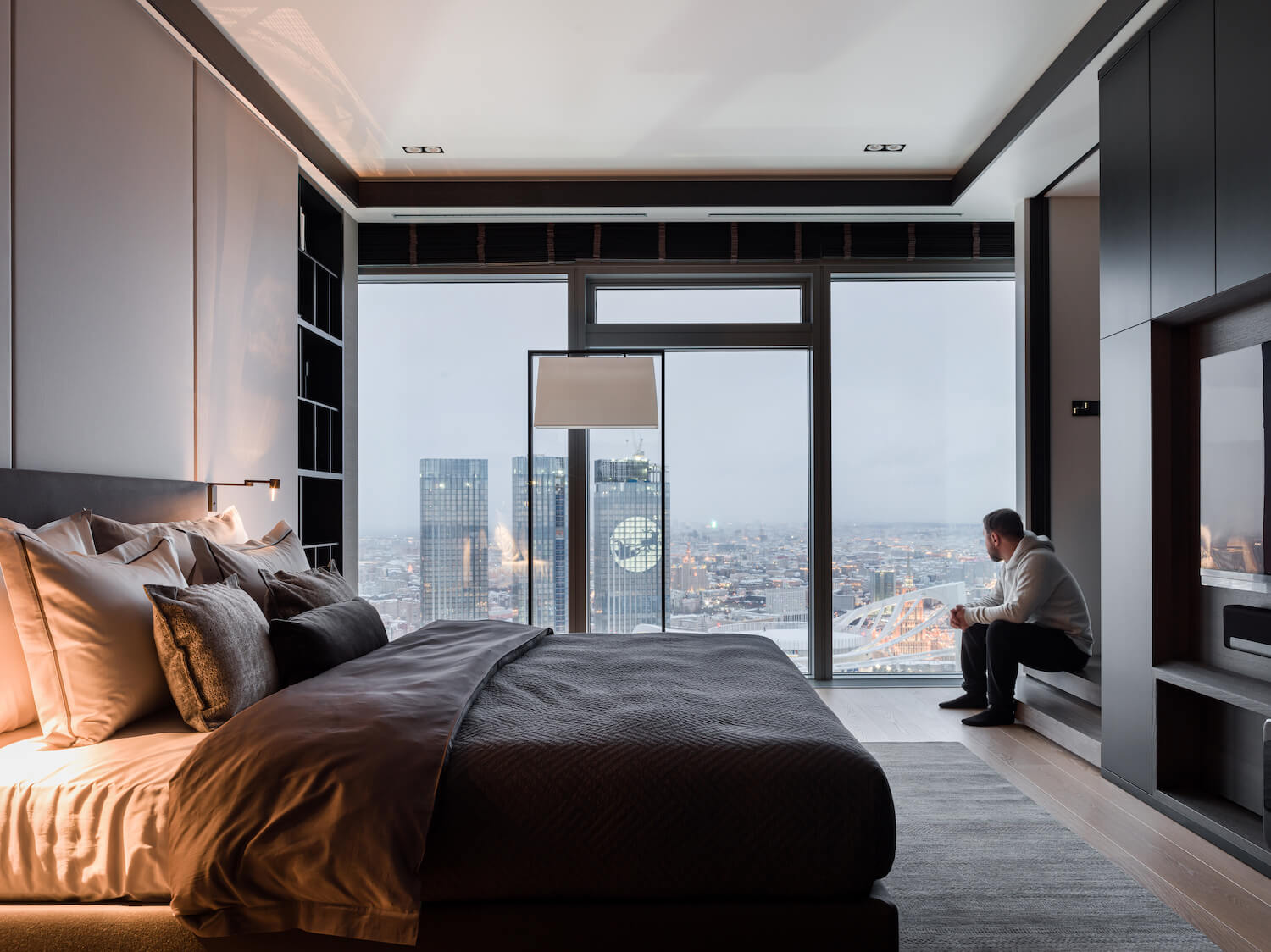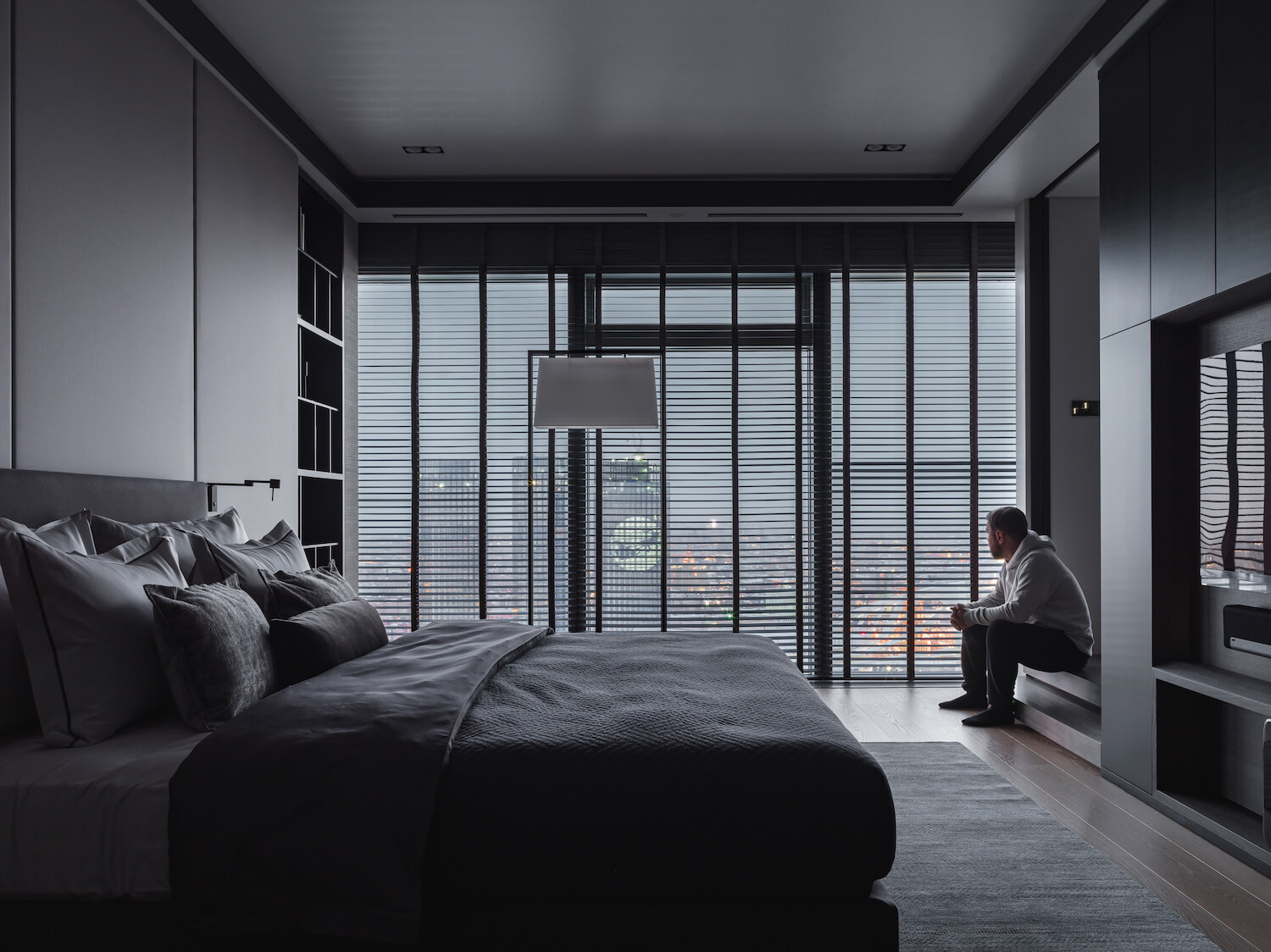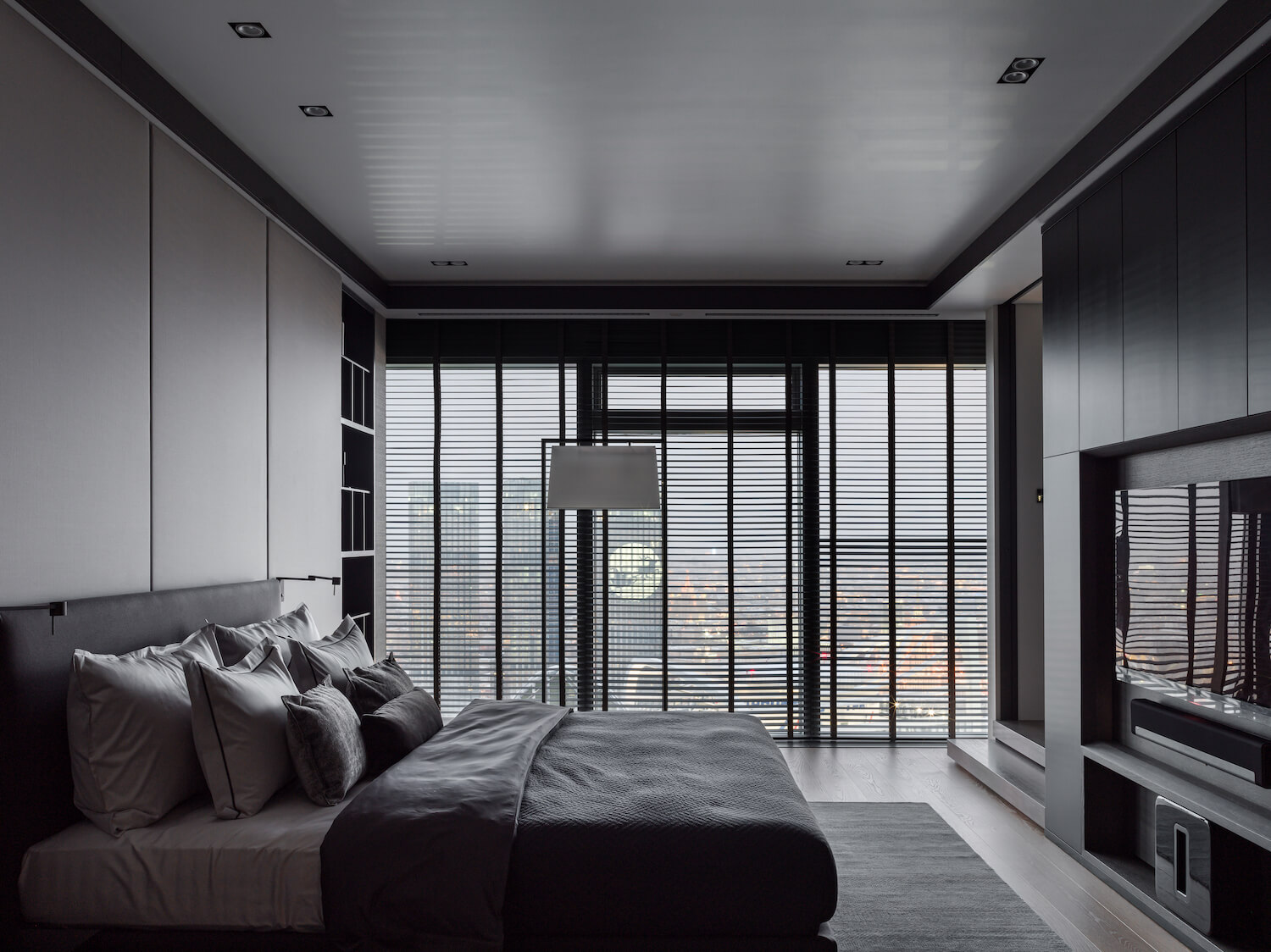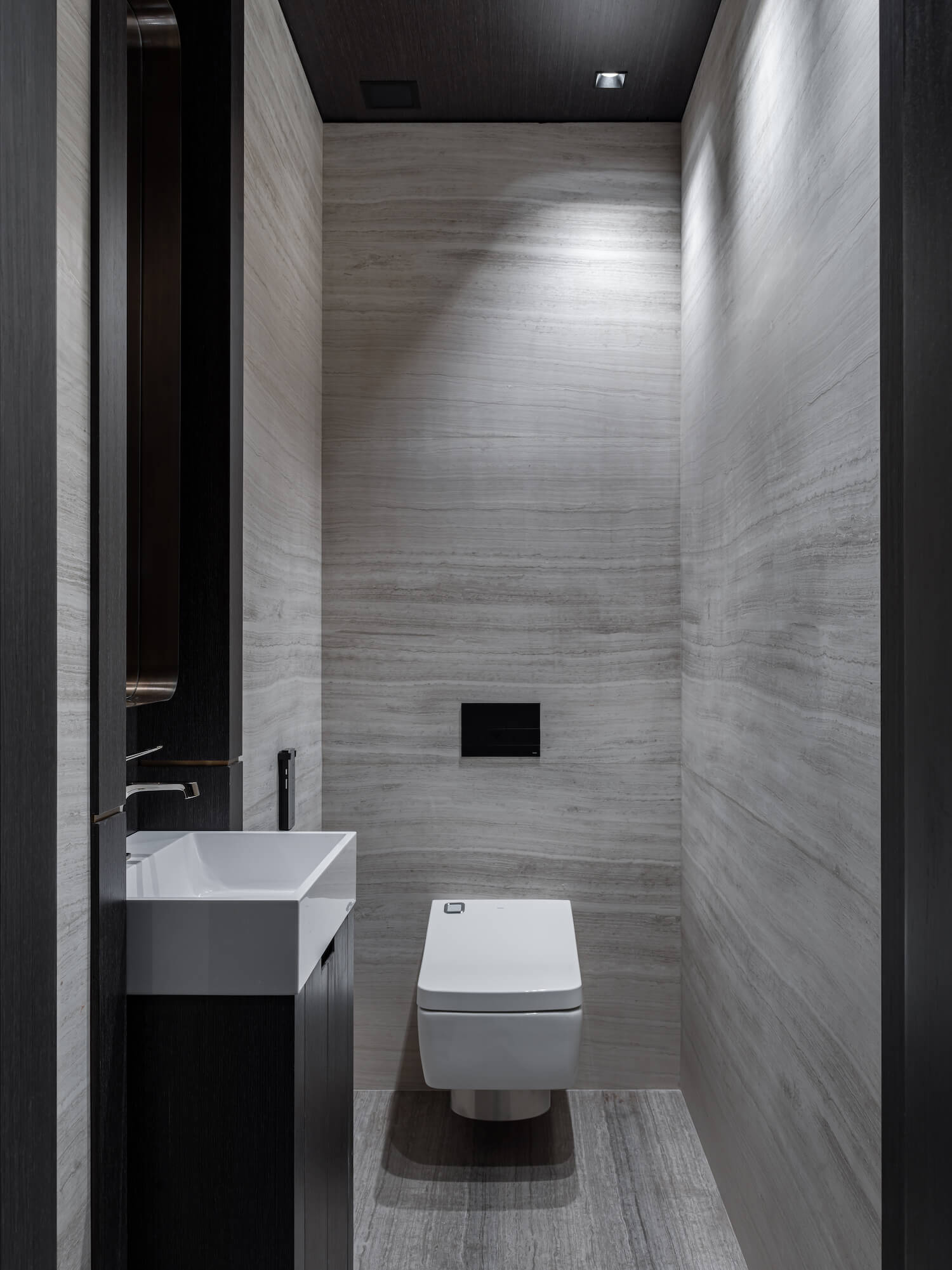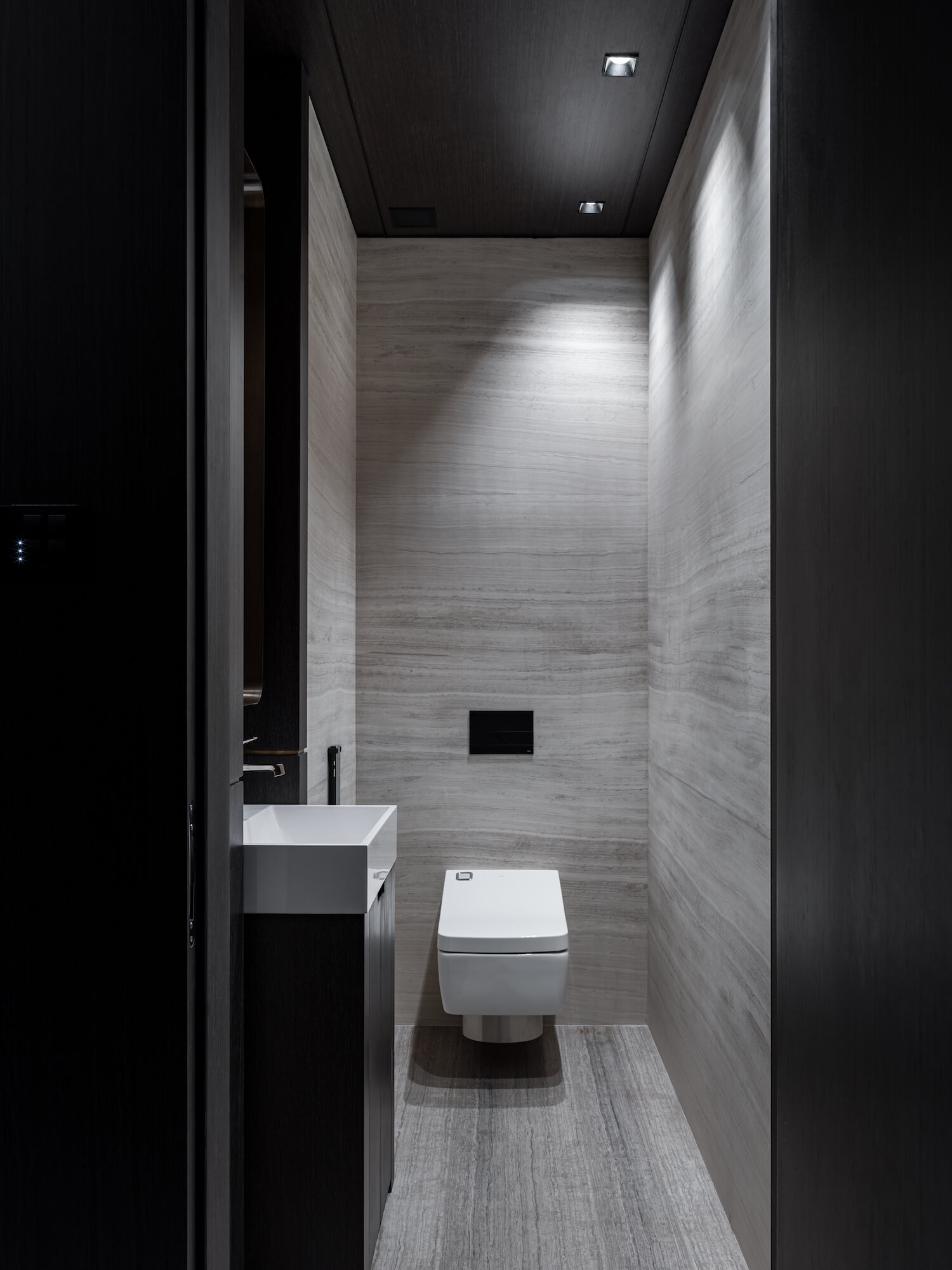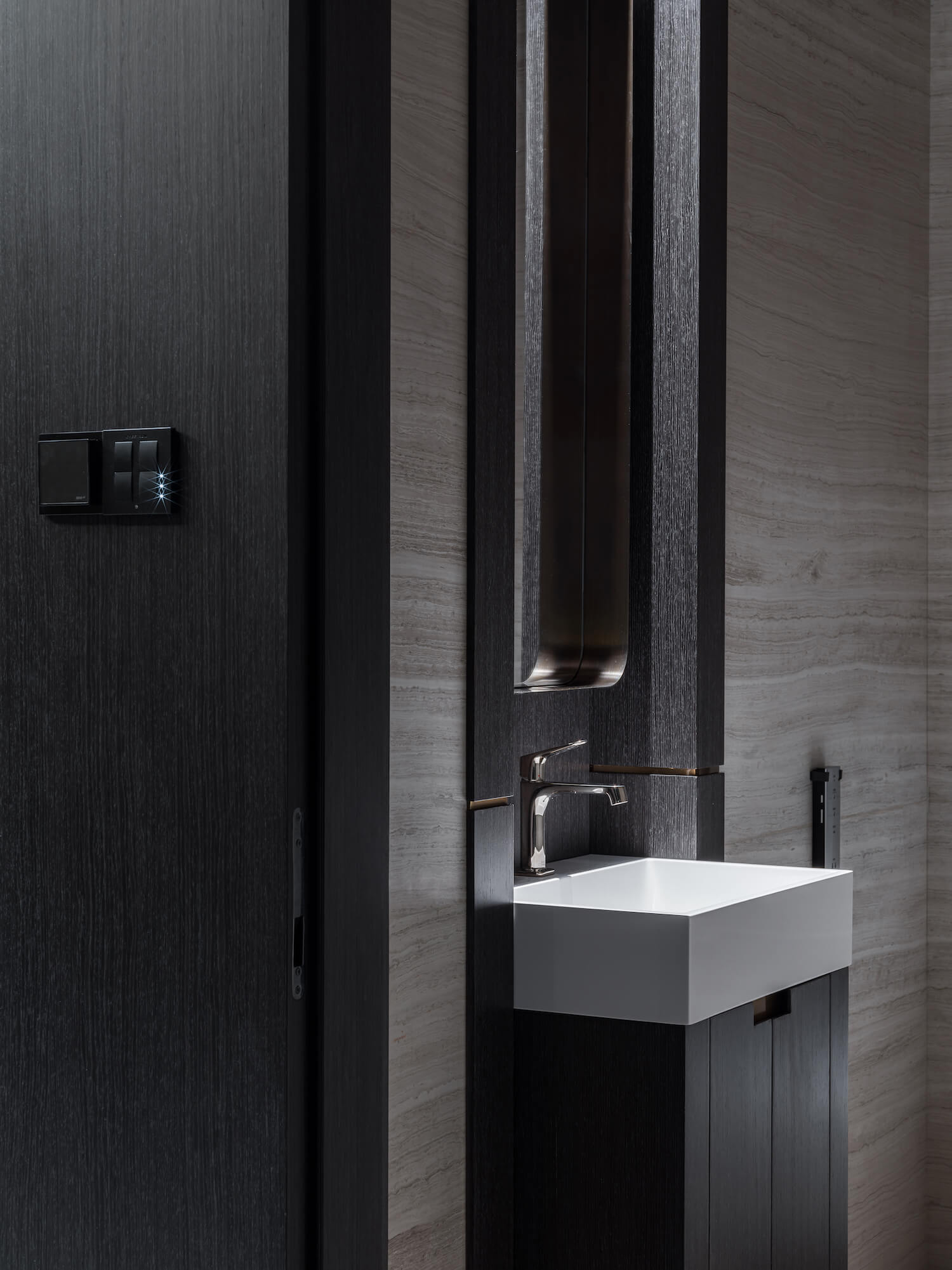 ---