AI VIZARQ: The exterior walls of the house are designed to mimic the texture and surface of natural rock, giving it the appearance of being part of the mountain. Large windows and sliding glass doors frame the stunning nature views and allow natural light to flood the home's interior.
Tall trees, which blends in perfectly with its natural environment, concept inspiration, The design mainly uses wood and concrete materials to create a feeling of warmth and solidity.
The minimalist design combines with rustic details and natural materials such as wood and stone, to create a cozy and warm atmosphere. The furniture with clean and simple lines blends perfectly with the natural surroundings and complements the contemporary design of the house.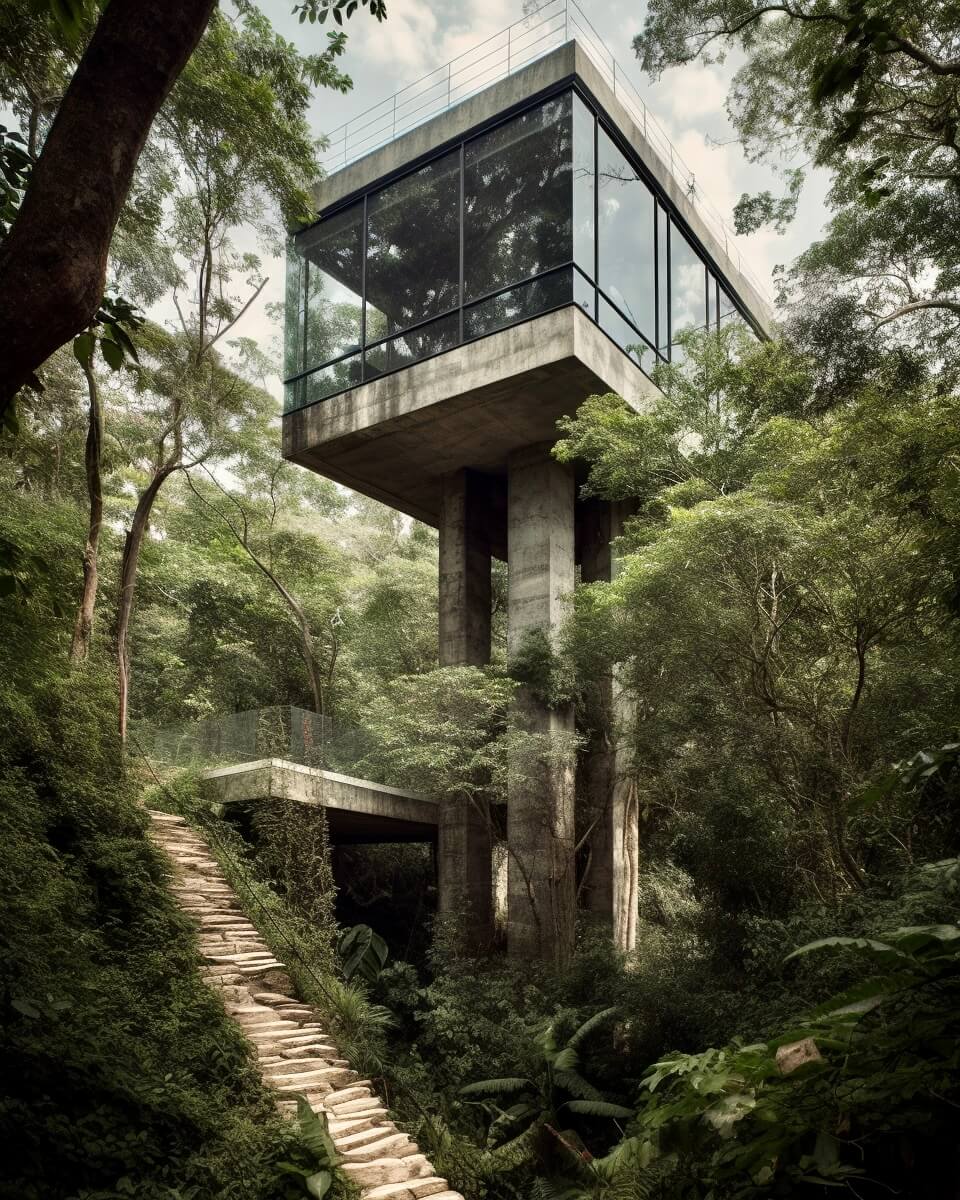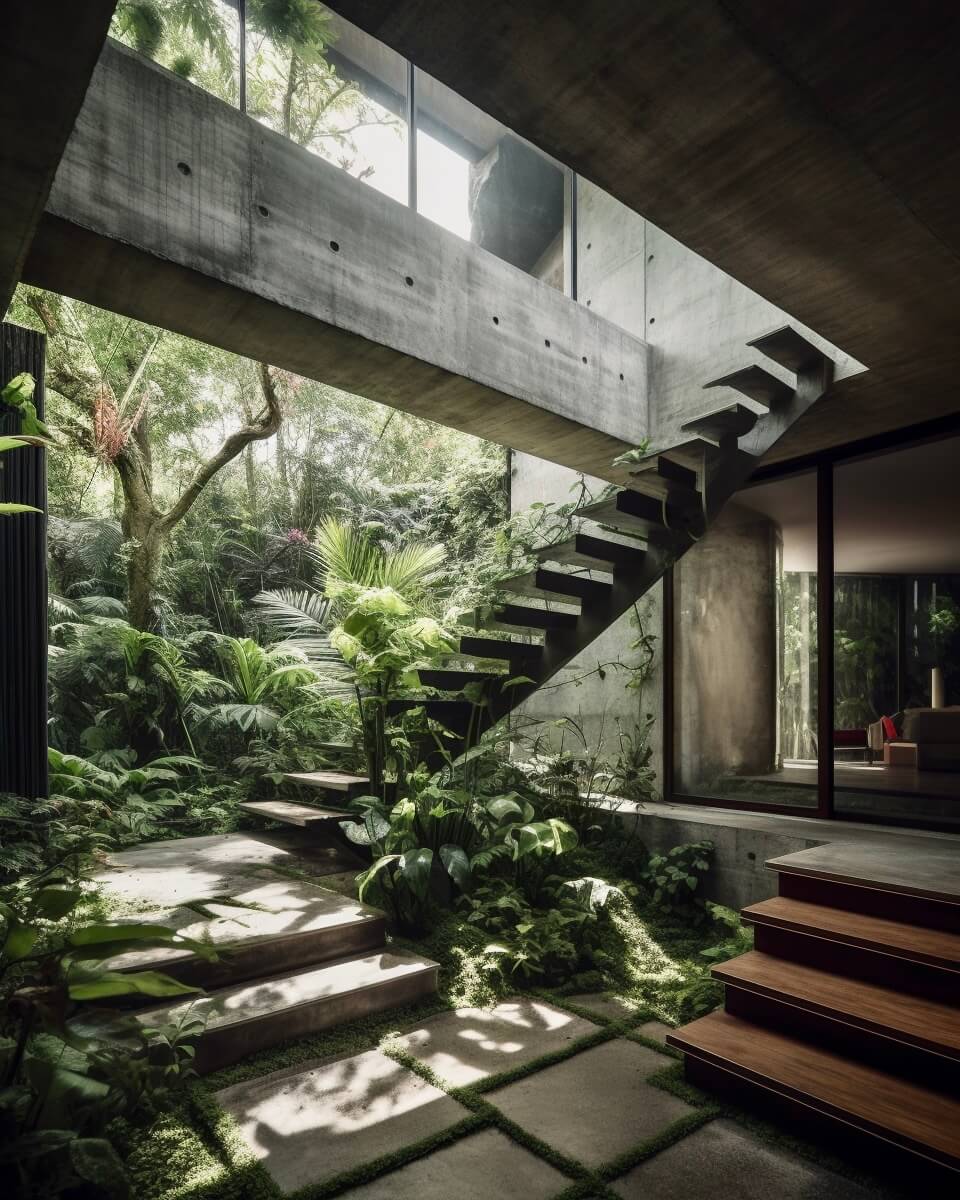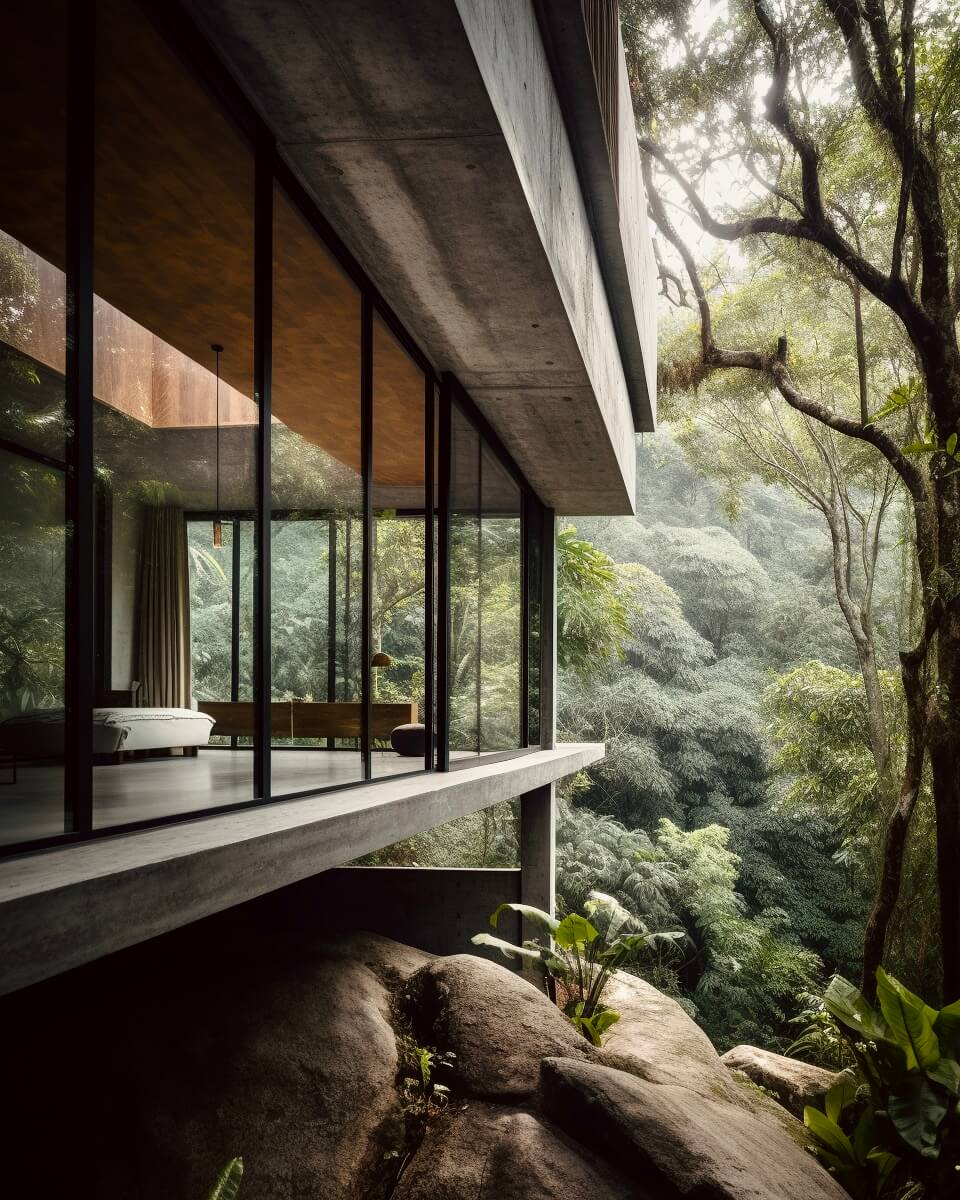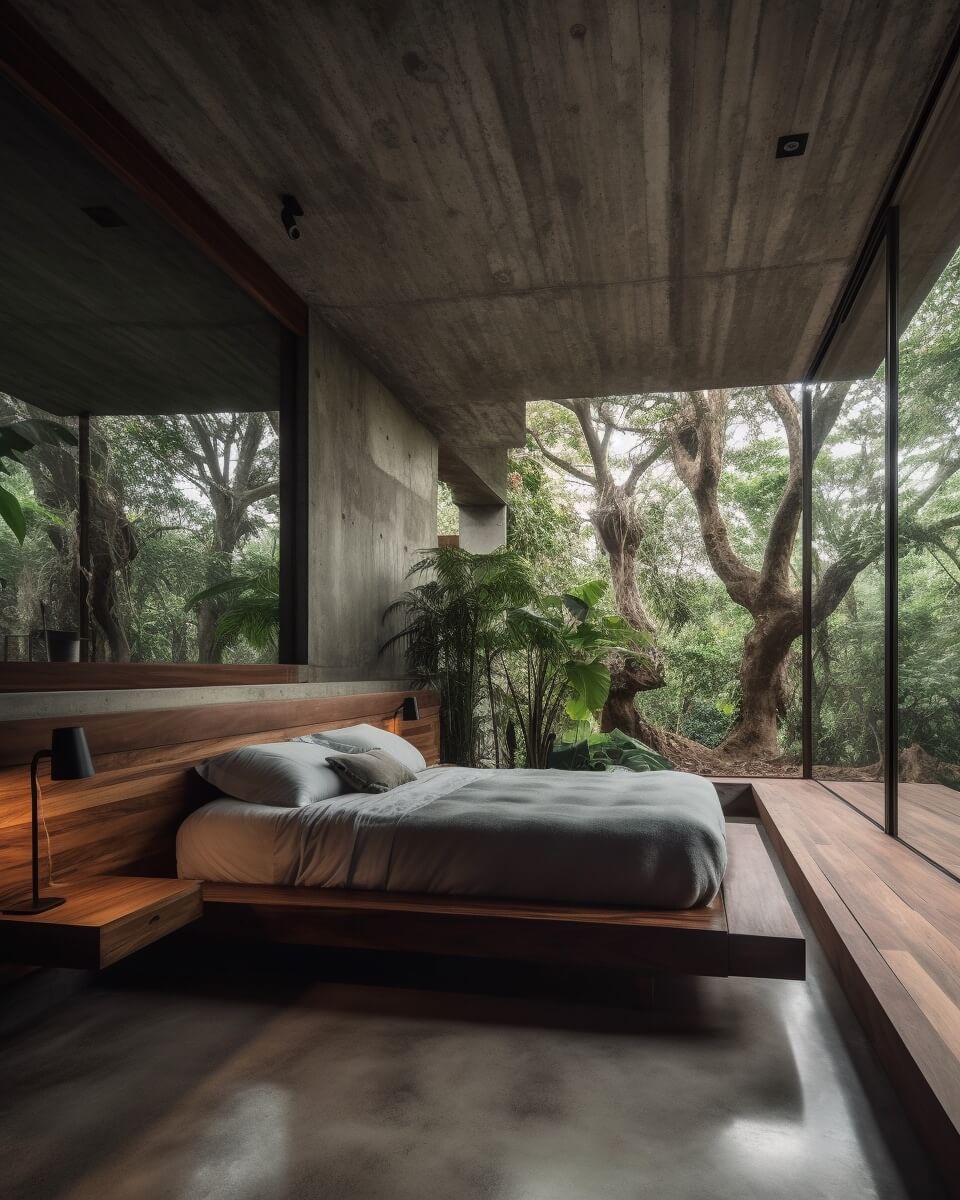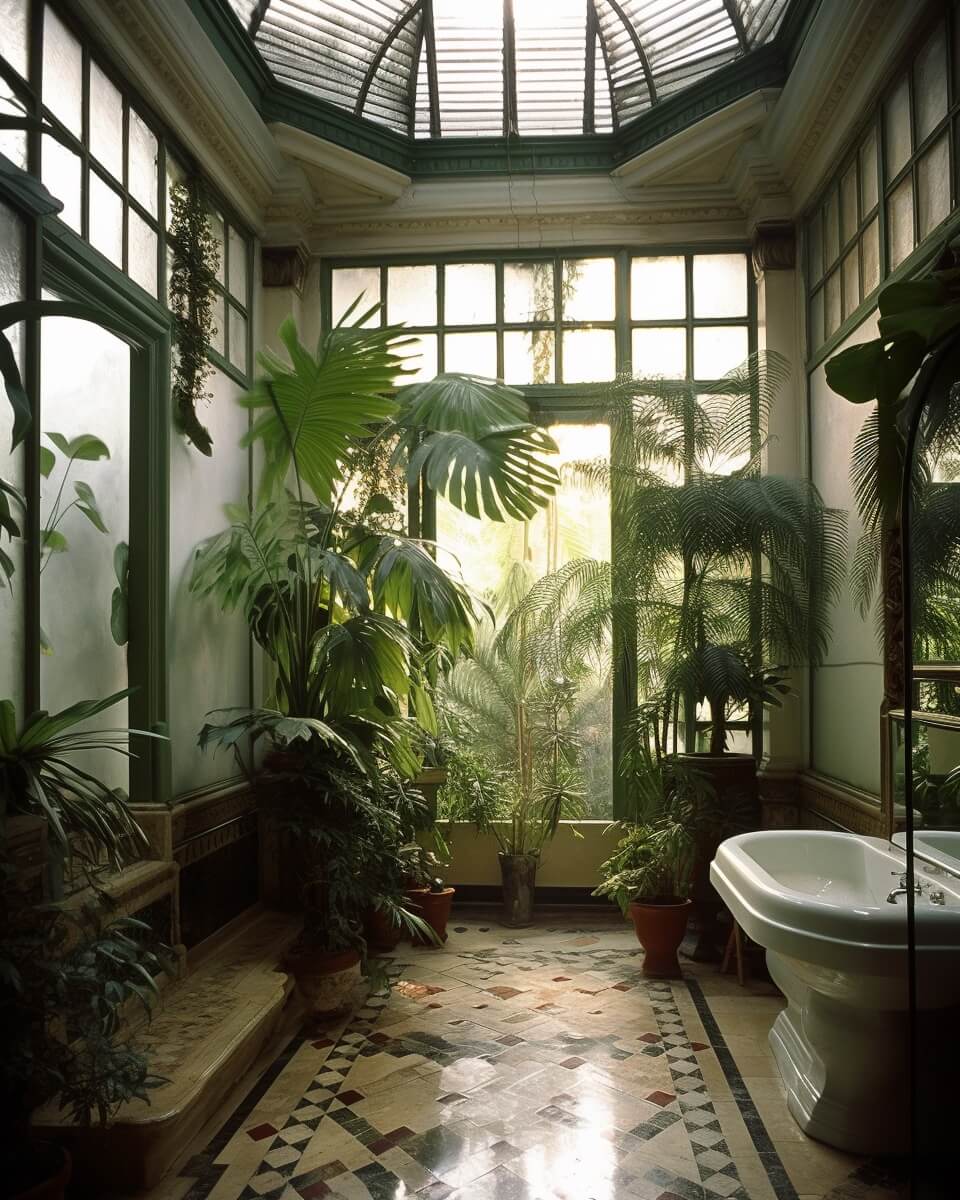 ---