Mohammad Qasim Iqbal: With Midjourney's latest version 5 model, I embarked on a journey to rediscover the silk and stone tectonics that I had previously explored. The software bridges the gap between the creative flair of the version 3 model and the realism of the version 4 model, enabling me to create a refined and cohesive output.
My original concept was inspired by the intricacies of baroque facades, particularly those by Borromini and Bernini. I delved into the undulating walls, dynamic compositions, and theatrical facades that characterised their work. To blur the lines between silk and stone, rigidity and fluidity, architecture and fashion, I paired these features with a tensile fabric material. The resulting images created a fantasy realm that elegantly executed this idea, surprising viewers with the unexpected interplay between the contrasting materials.
The exchange and tension between the opposing qualities of the façade particularly fascinated me, and I found myself exploring this concept even further. By introducing allegorical sculptural features to the series, drawing from my exploration of a separate theme, I aimed to animate the facades and heighten their theatrical presence. These figures also played a key role in blurring the lines between sculpture and human figures, adding to the intrigue and surprising nature of the images.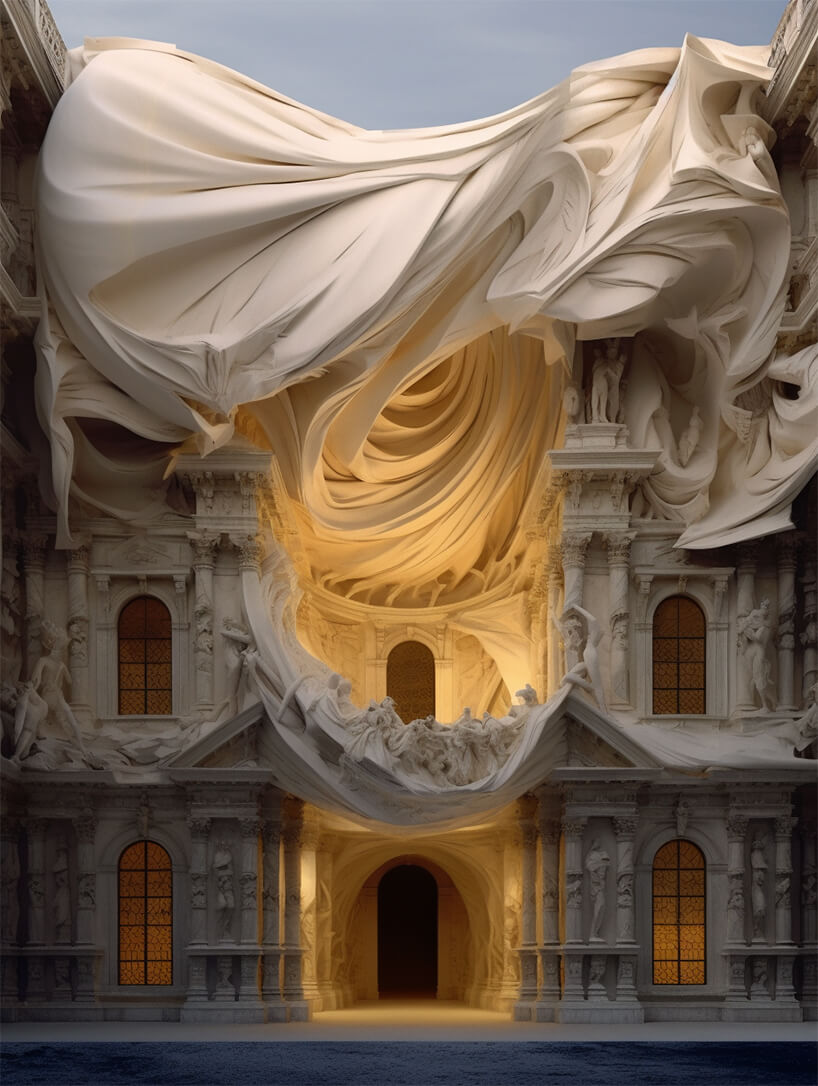 The interplay between silk and stone materials creates a blurring effect that encourages viewers to take a closer look. The use of AI has enabled me to produce increasingly realistic manifestations of these facades, which are informed by history and add something new to the world. By creating complex and intricate images like this, we can inform and educate, developing architecture with AI as a valuable tool in this progression.
It is vital to recognise the use of artificial intelligence as a valuable tool in architecture and other creative disciplines. By doing so, we can take more control over its use, ensuring its usefulness and effectiveness in developing innovative designs.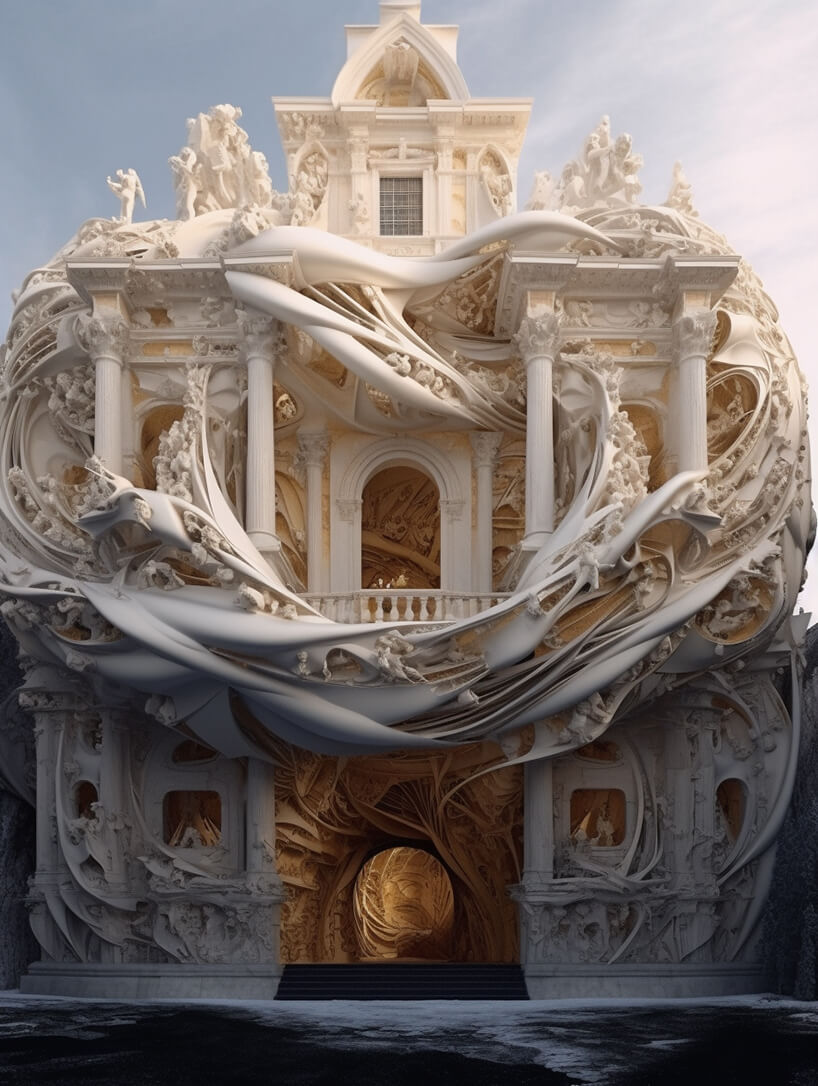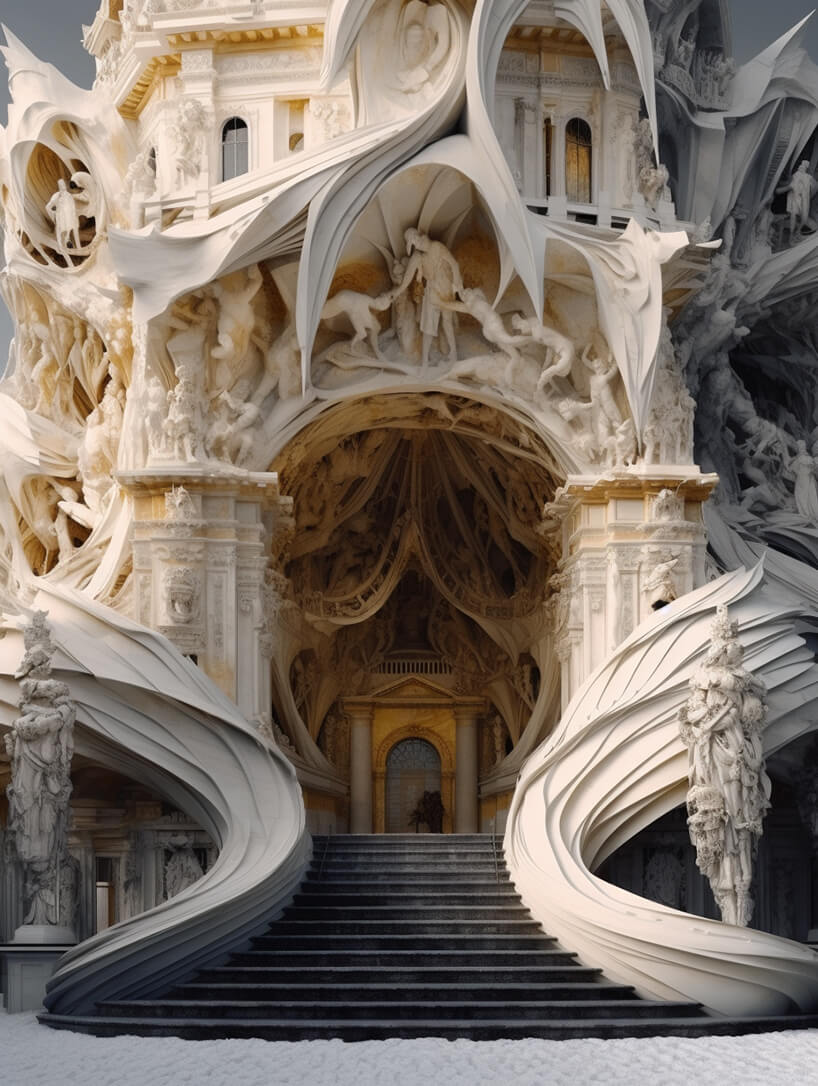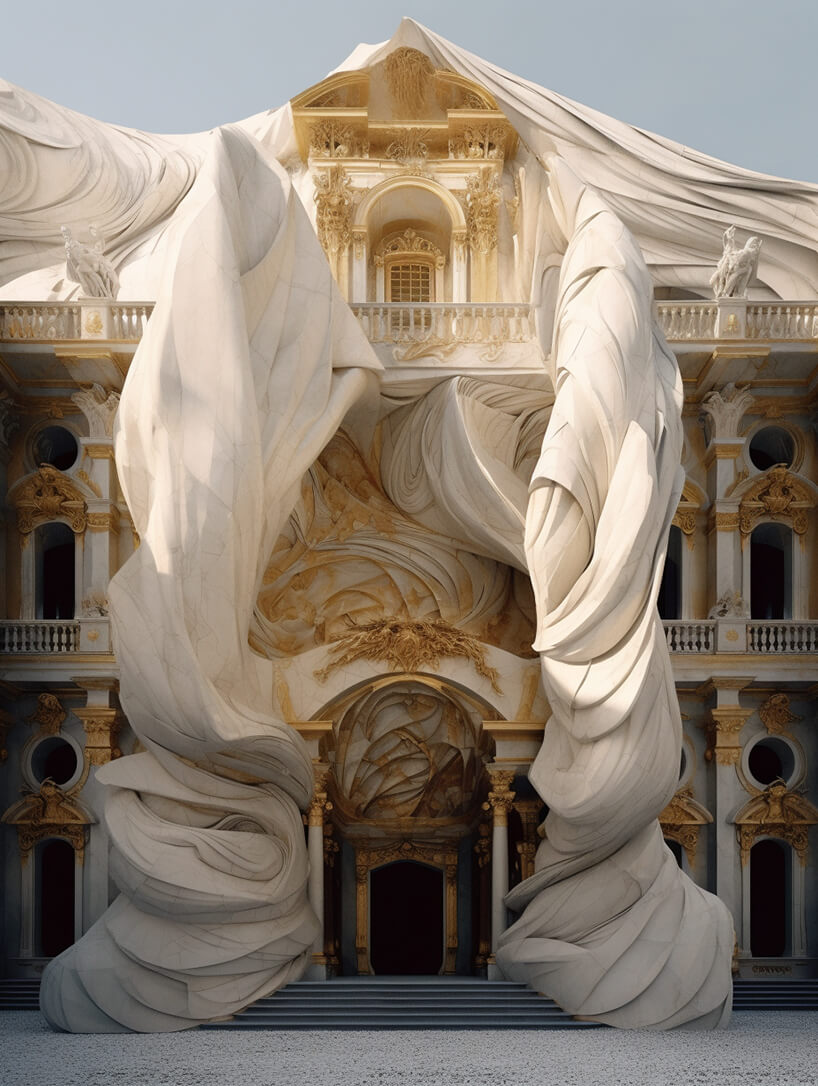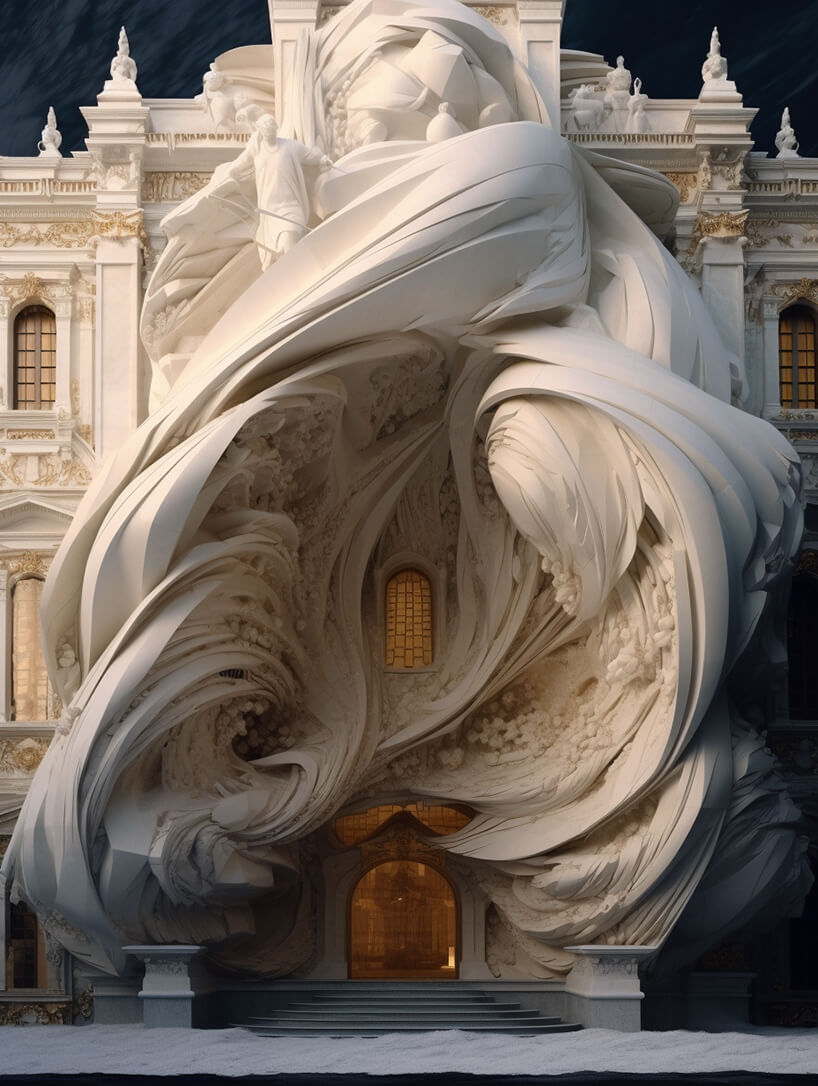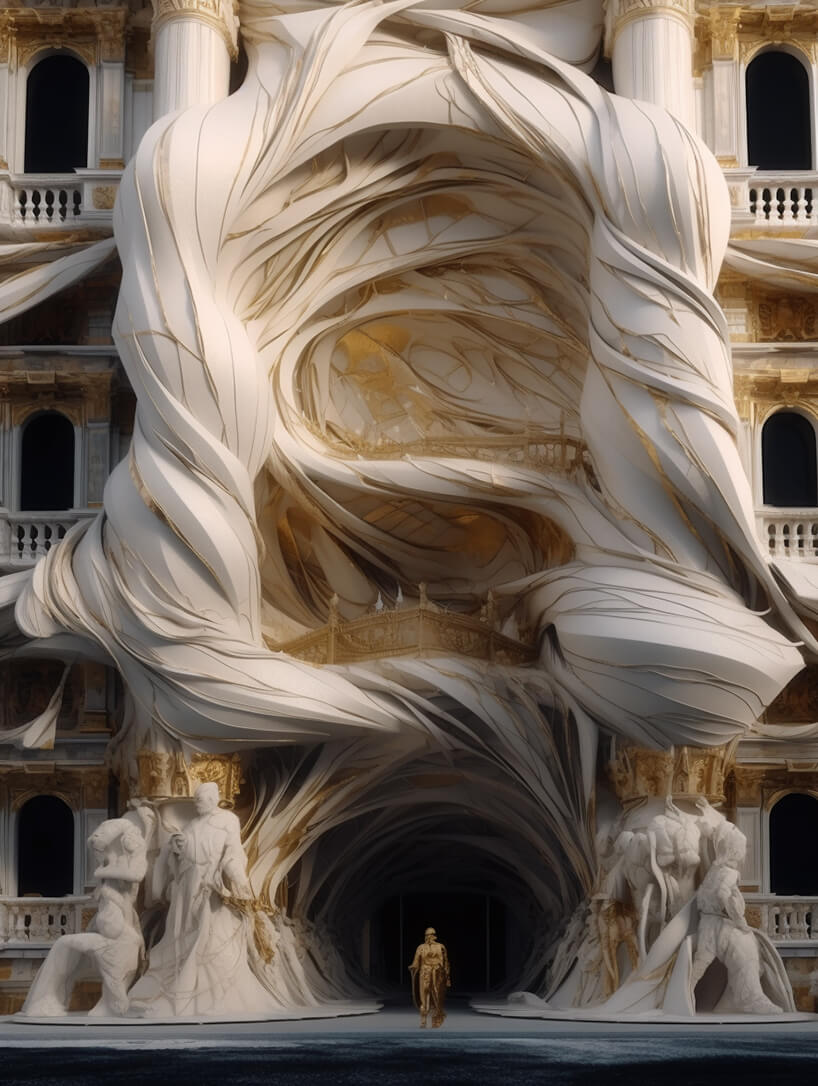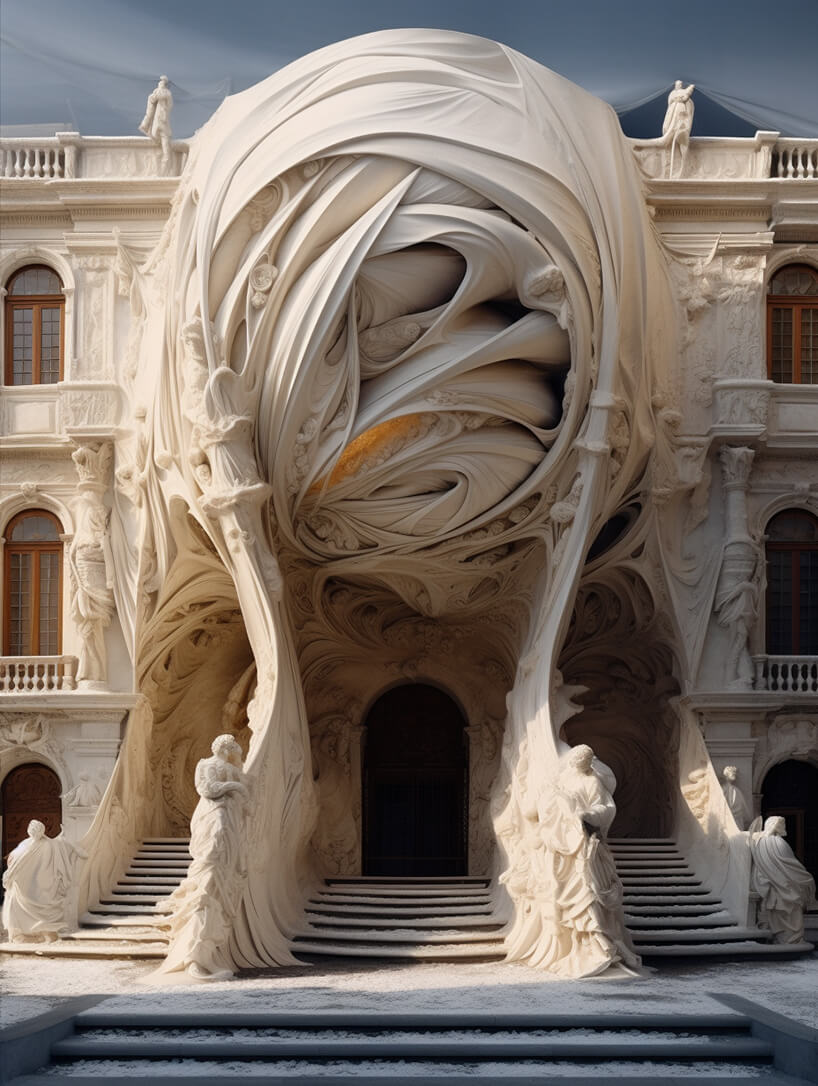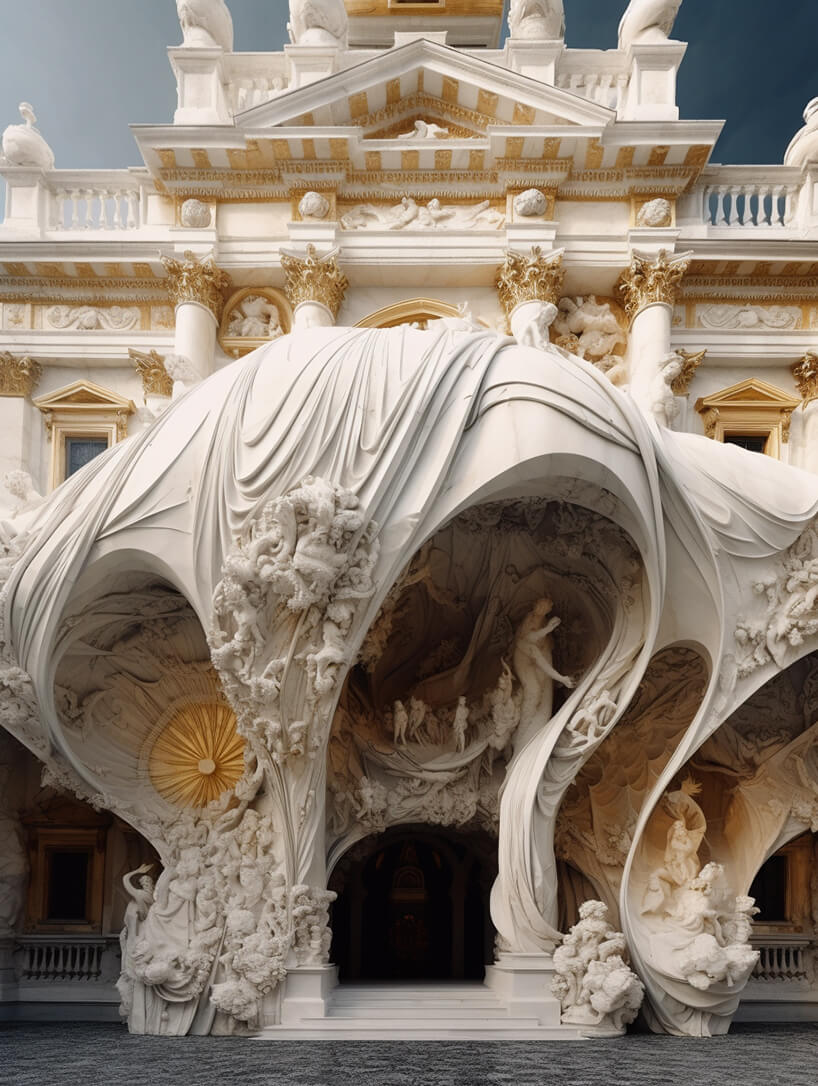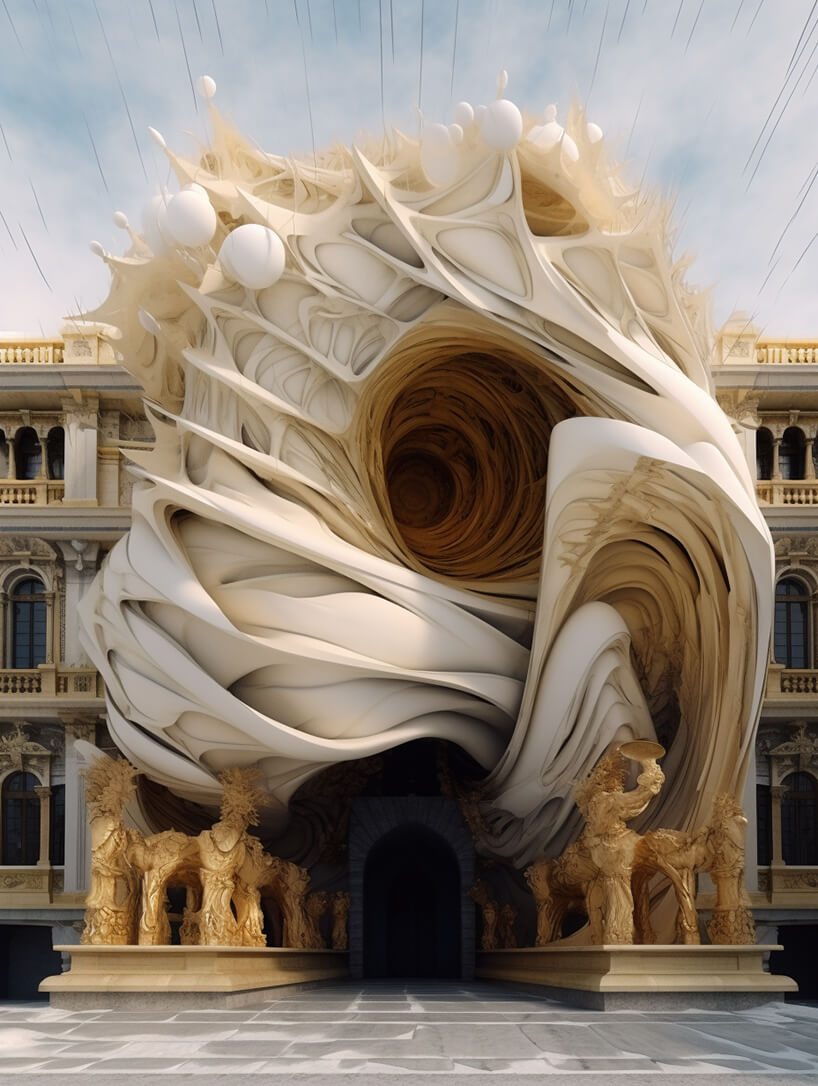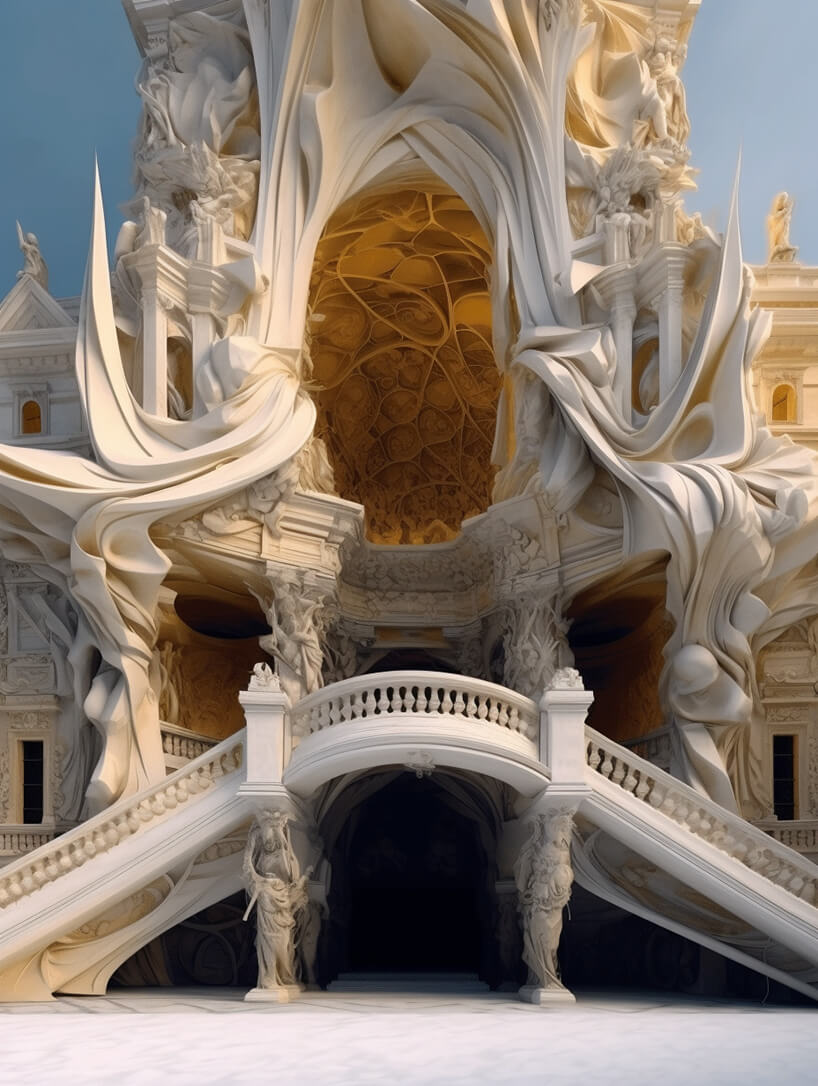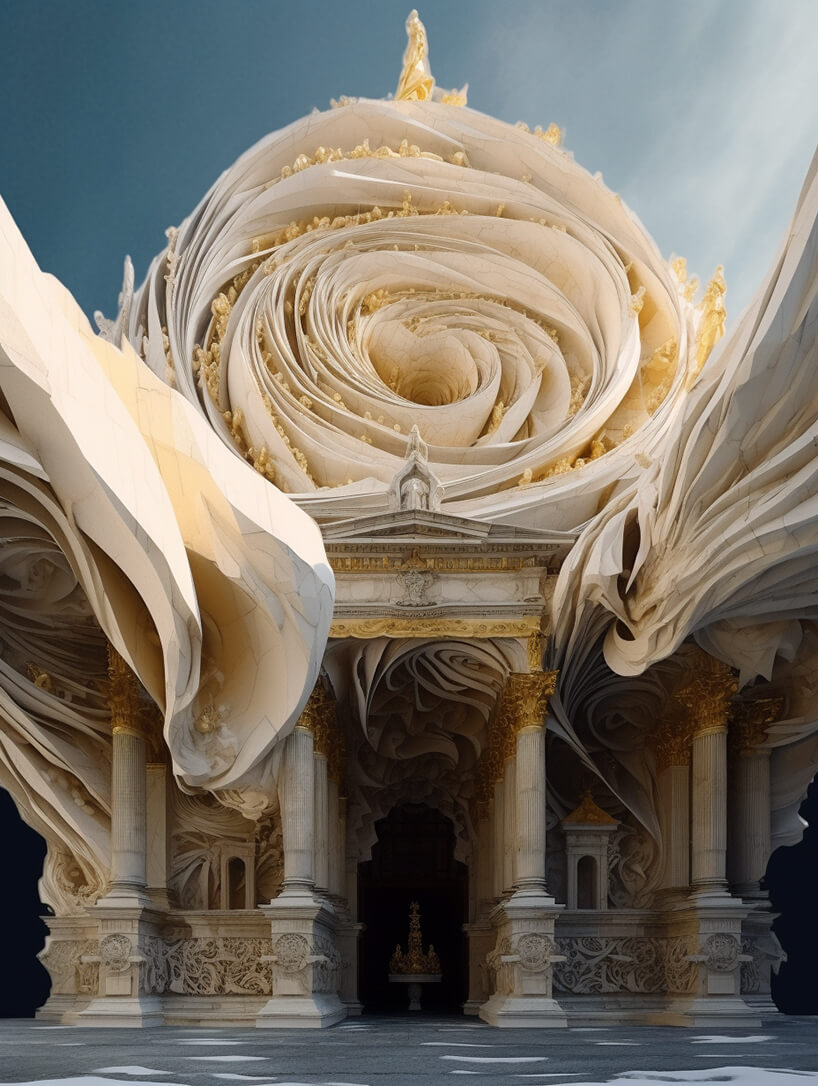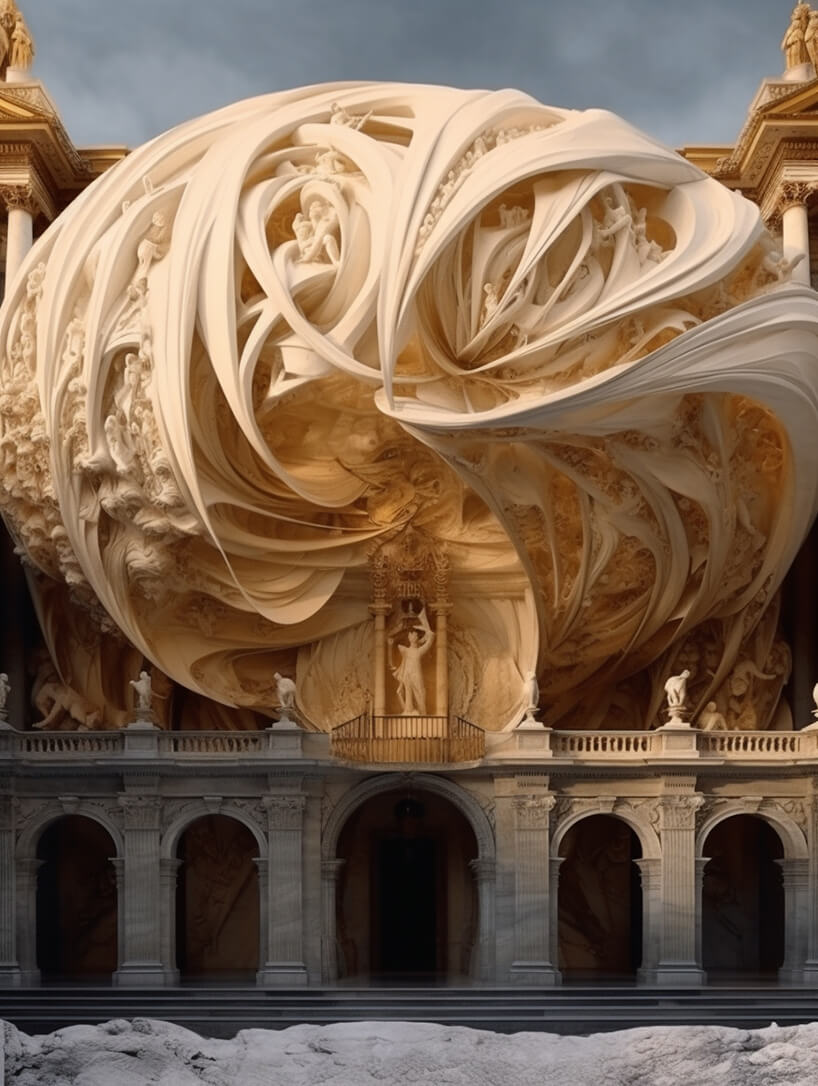 ---