Mangrove Place is a superb residential tower overlooking the Mangrove Canal on Al Reem Island. The area is considered one of the most rapidly developing neighbourhoods in Abu Dhabi. Designed by Paolo Lettieri and Aswan Ibrahim Zubaidi, the building is characterized by staggered terraces and balconies that offer a panoramic sea view. The distinctive form visually contrasts with the glass skyscrapers that surround the area, breaking the rhythm of vertical blocks.
The pattern of stepped terraces and the generosity of its space also contribute to reducing the sense of vertigo that occurs on towers of this height, and gives the apartments excellent headroom liveability. After developing the final project and tendering it out to the constructor, UPA was subsequently called in to redefine the executive project. In addition, the architects developed the interior design of the common parts and intervened in the façades, which were considerably modified during
construction. The shape of the windows was redefined vertically, creating an asymmetrical pattern in order to break the monotony of the lateral façades, since it was not possible to change the percentage of glass, which had already been contractually defined between the builder and the owner company. The resulting façades are entirely clad in stone, with a finished split stone to define the string courses and play off against the vertical window arrays.
The building is distributed over 29 storeys, of which two comprise the podium, plus three levels of underground parking that hold up to 600 vehicles; the tower offers 481 apartments and duplexes of various dimensions, commercial spaces, public facilities – such as a swimming pool and gymnasium – covering a total area of around 80,000 square metres.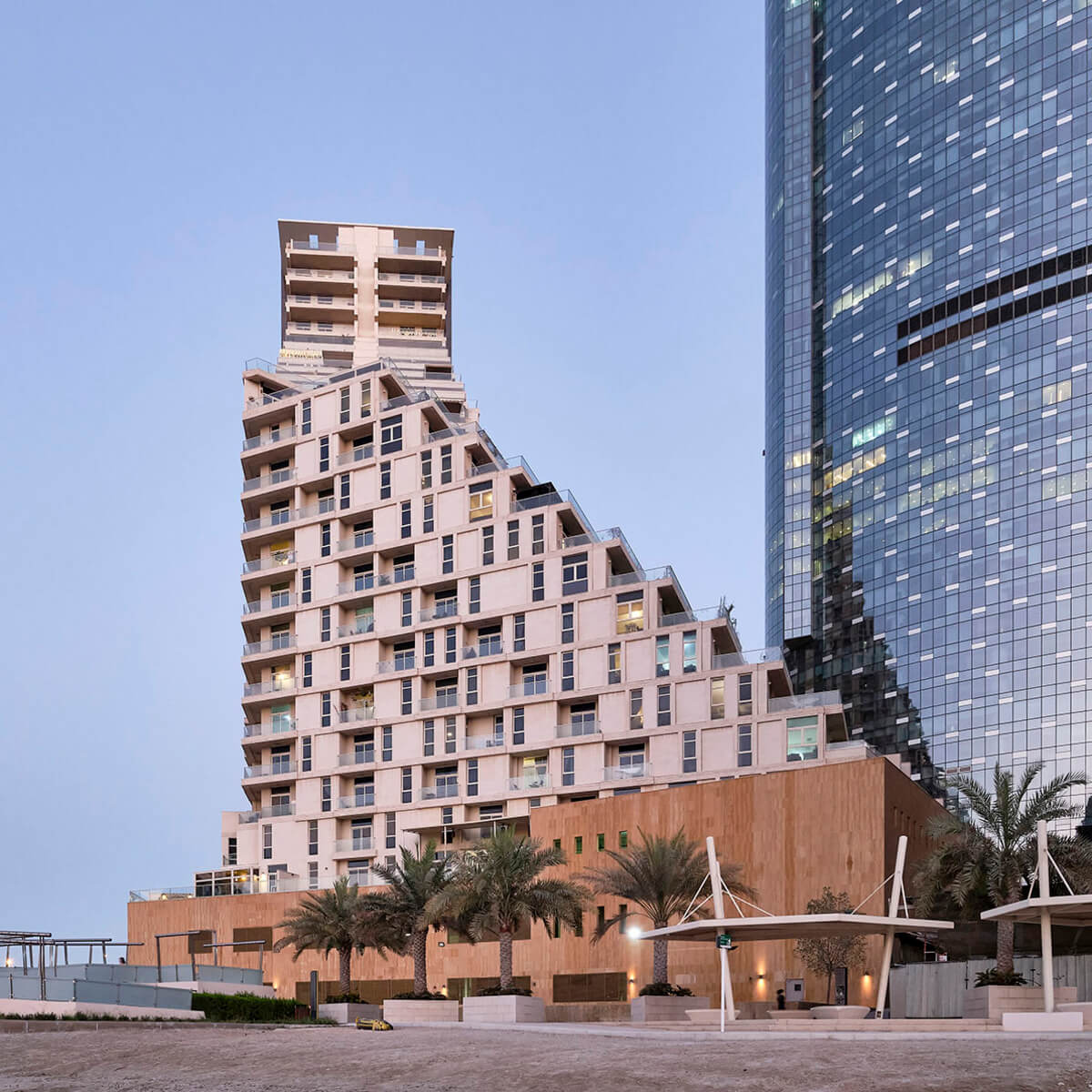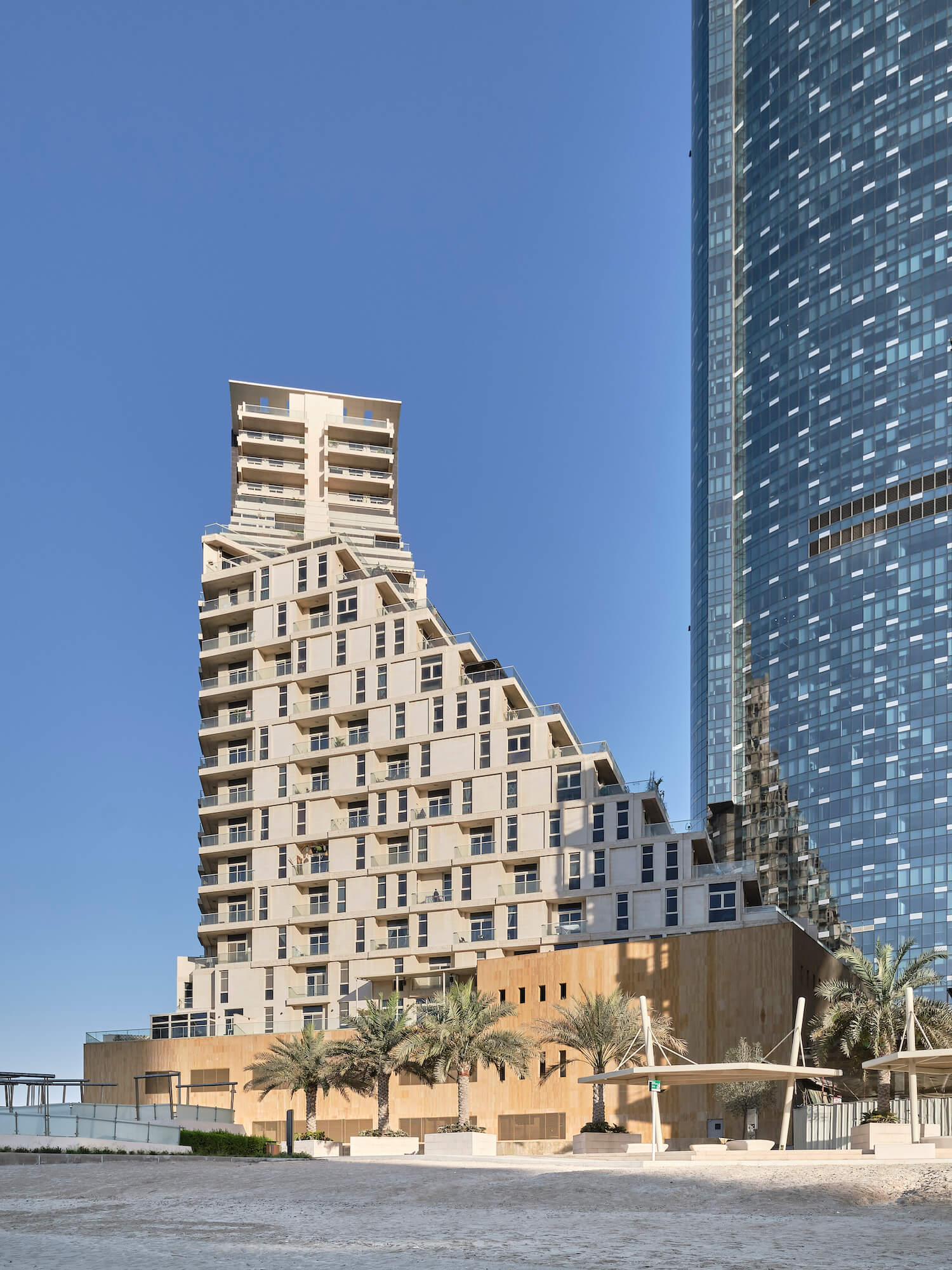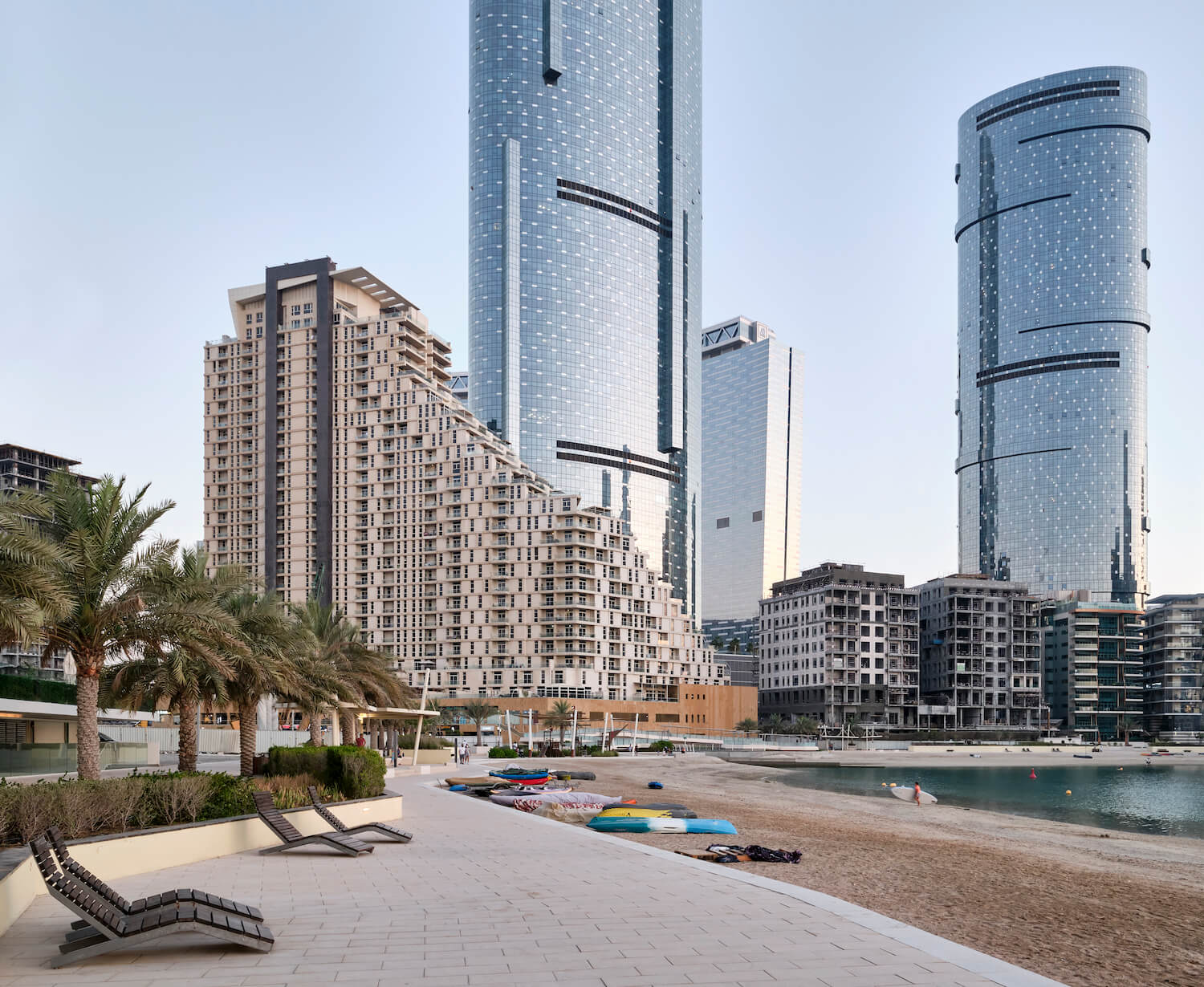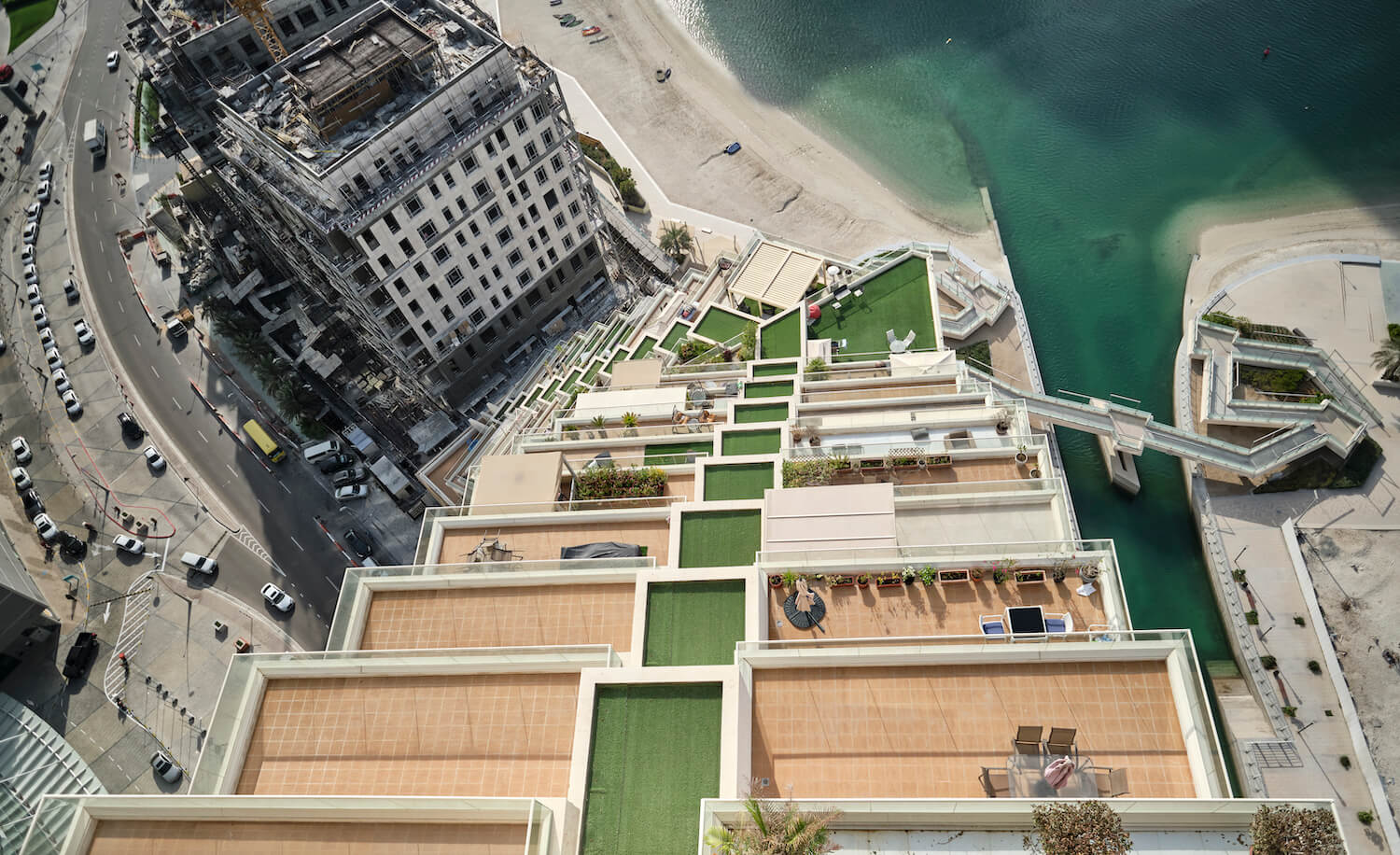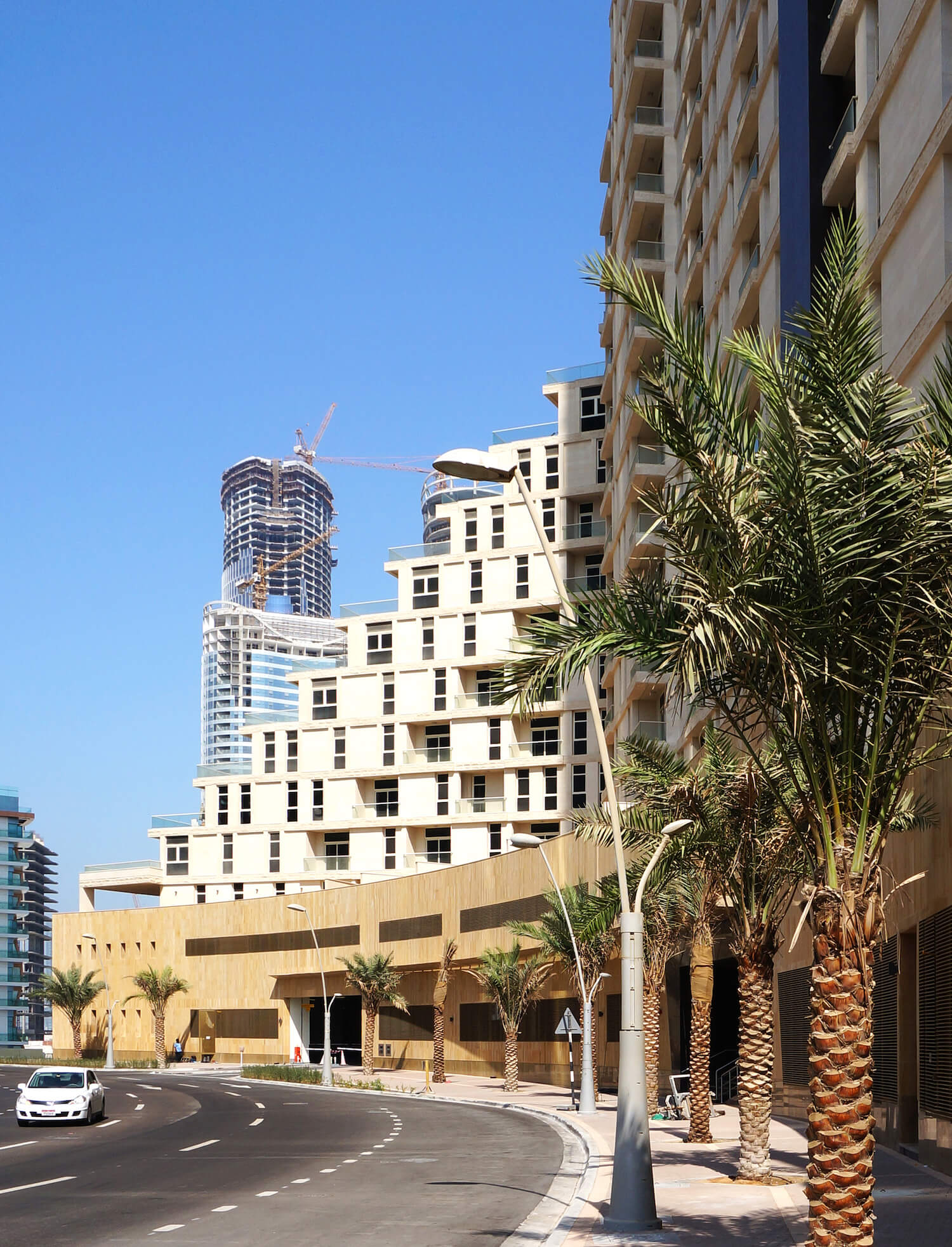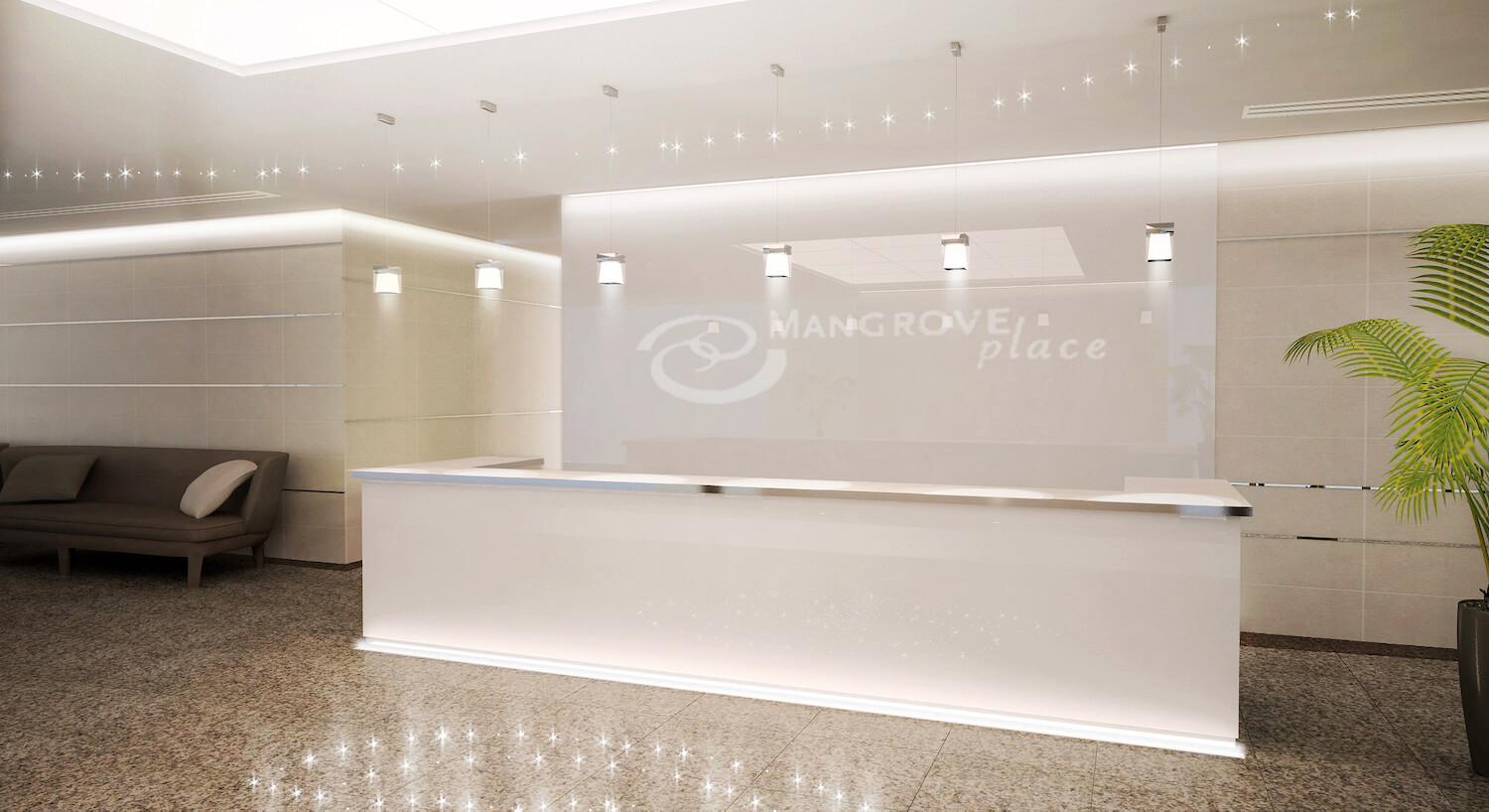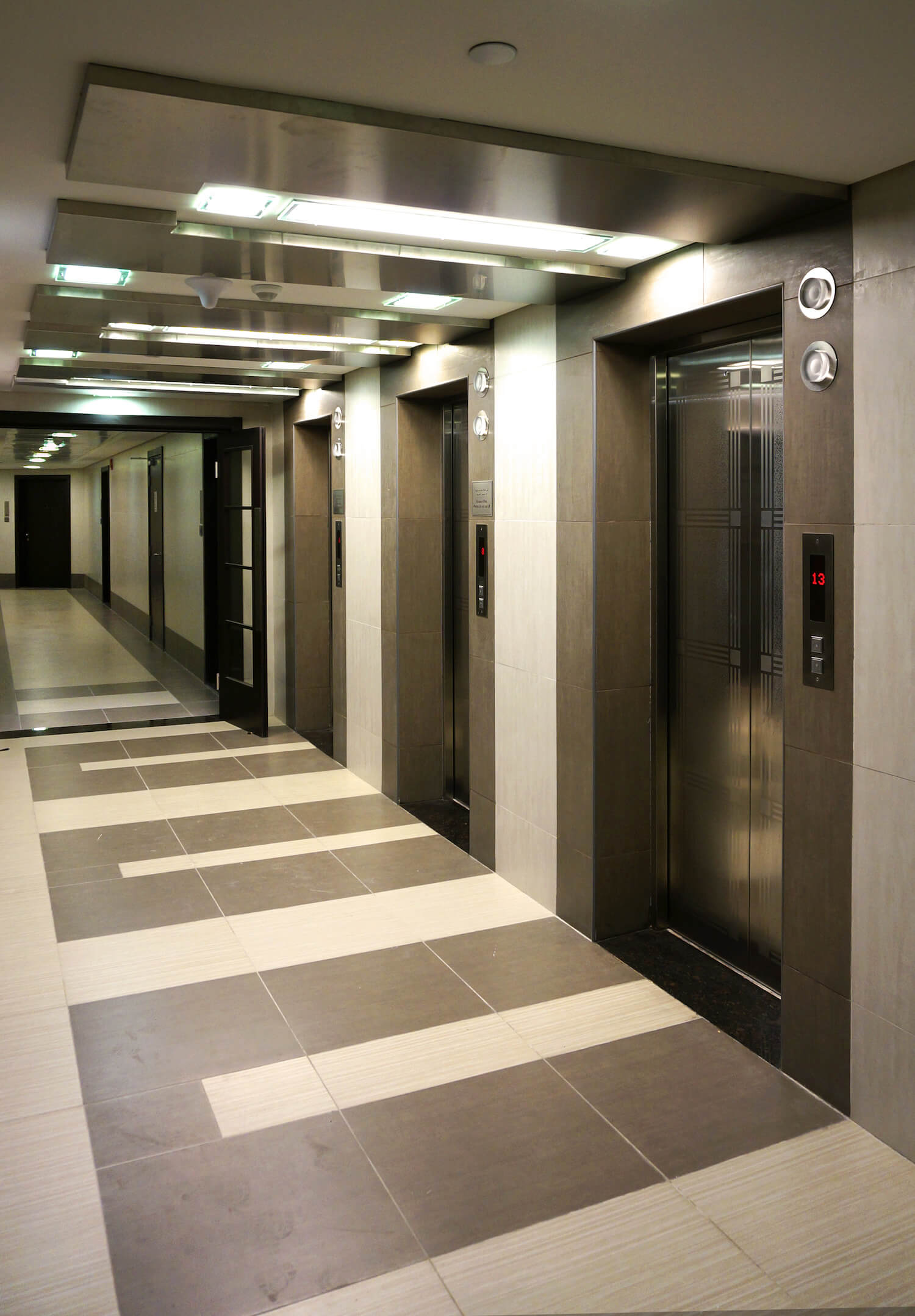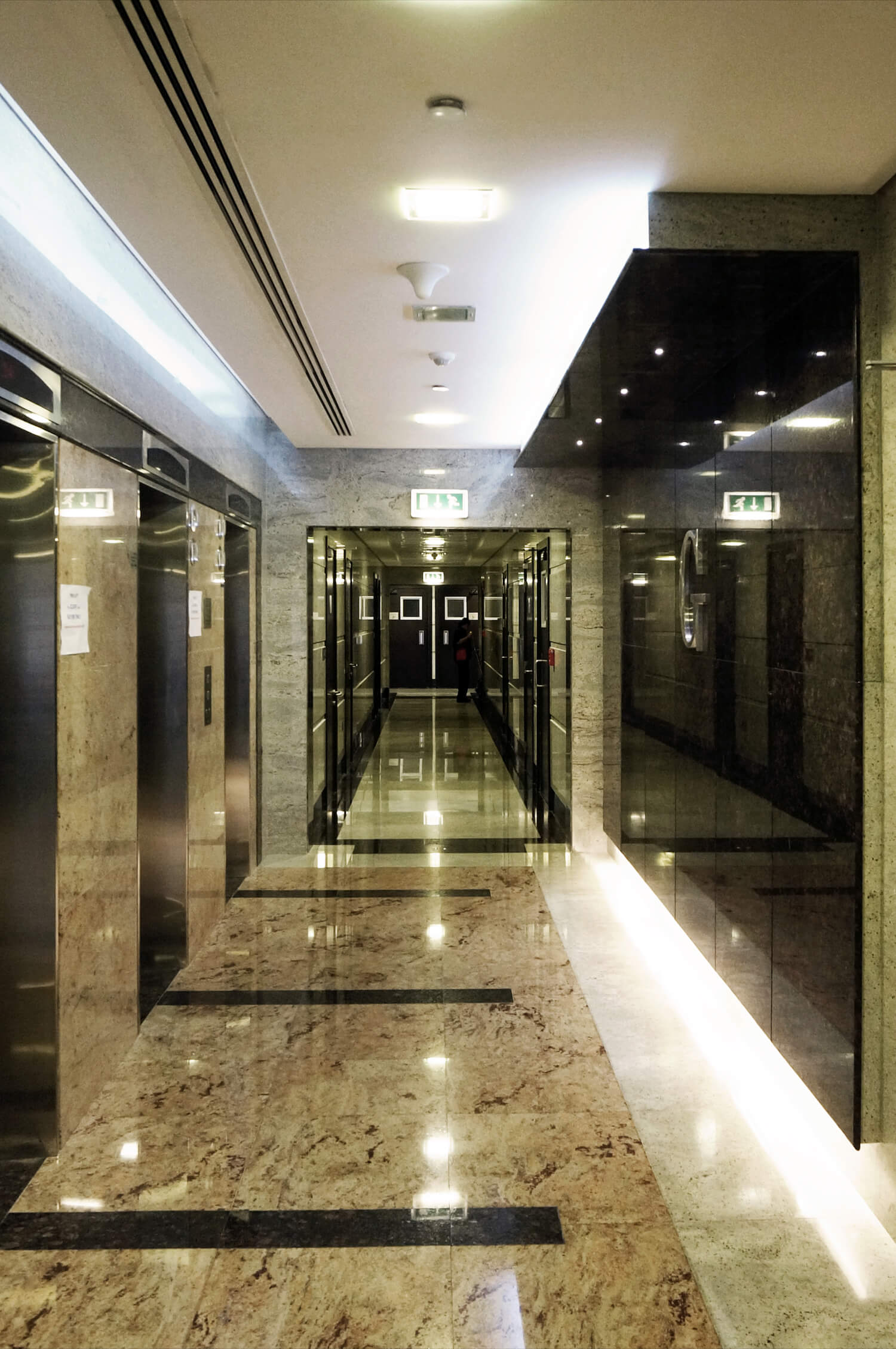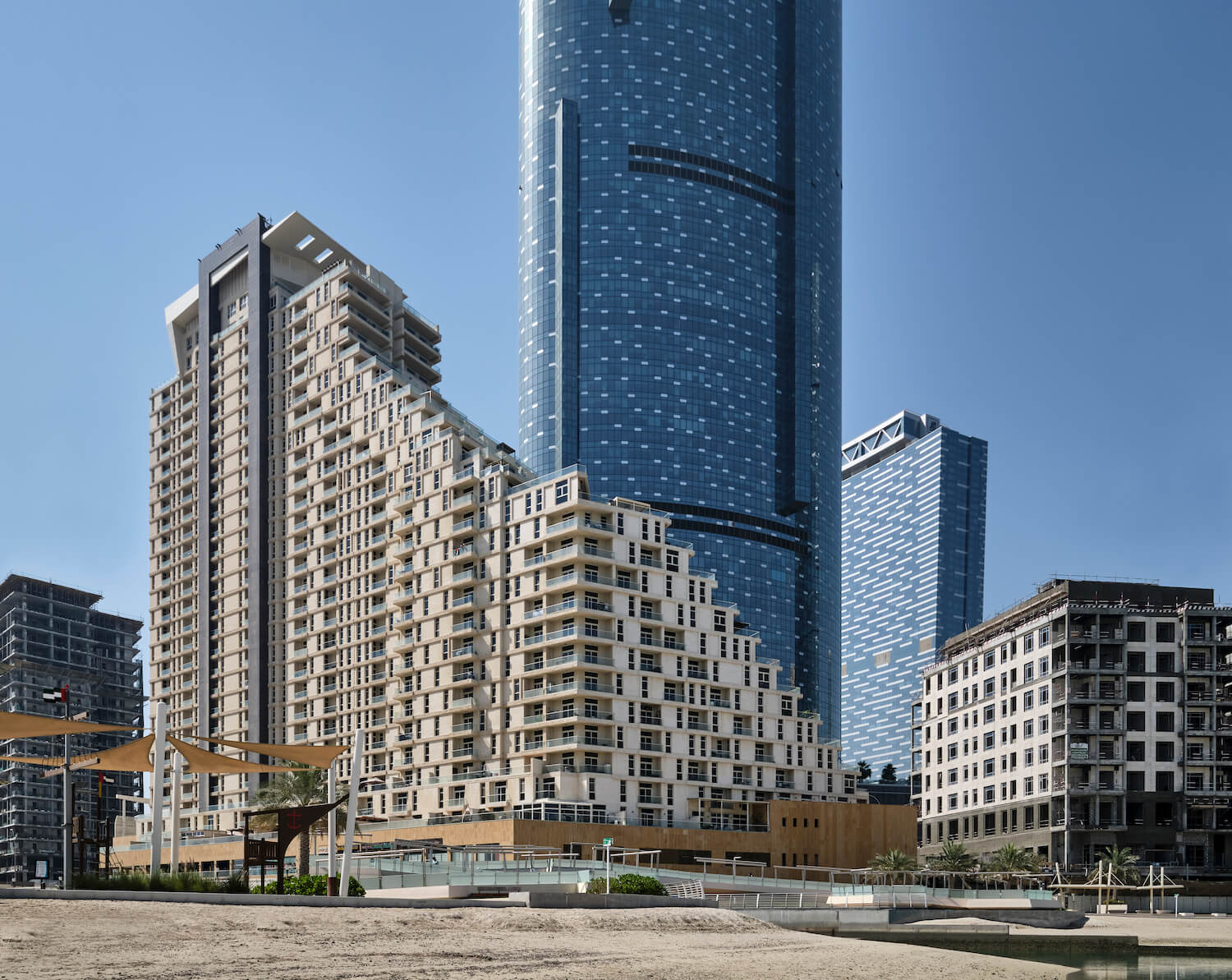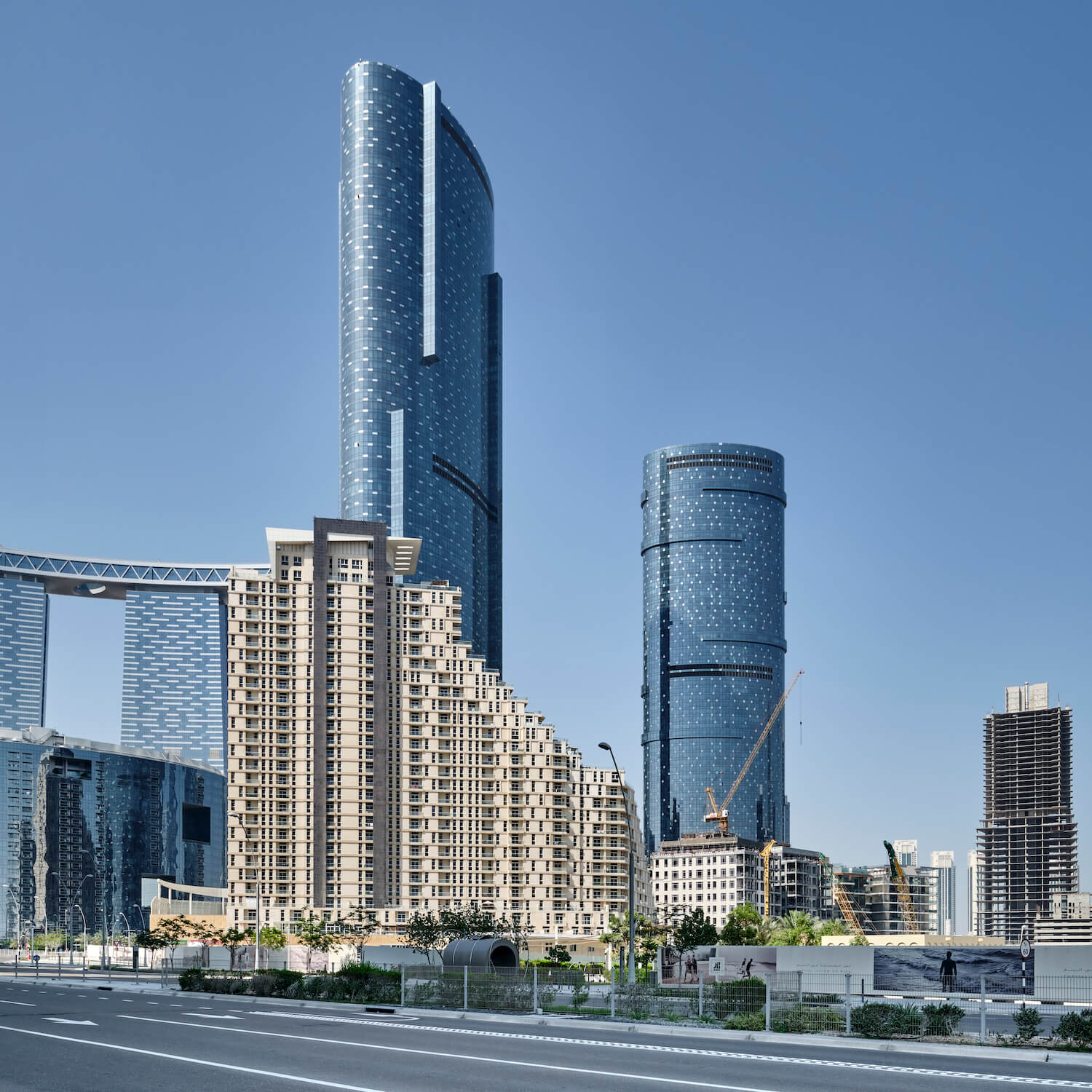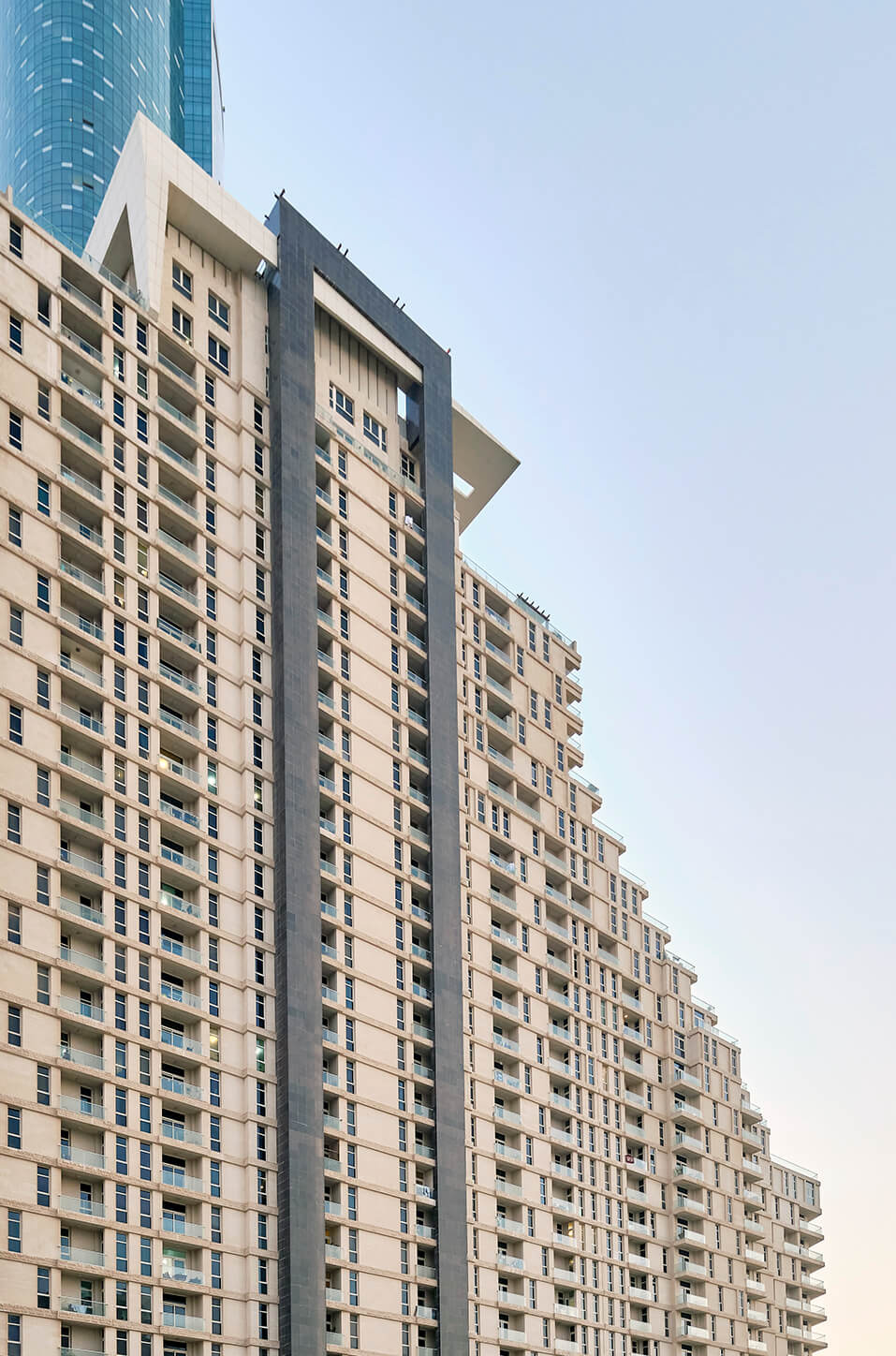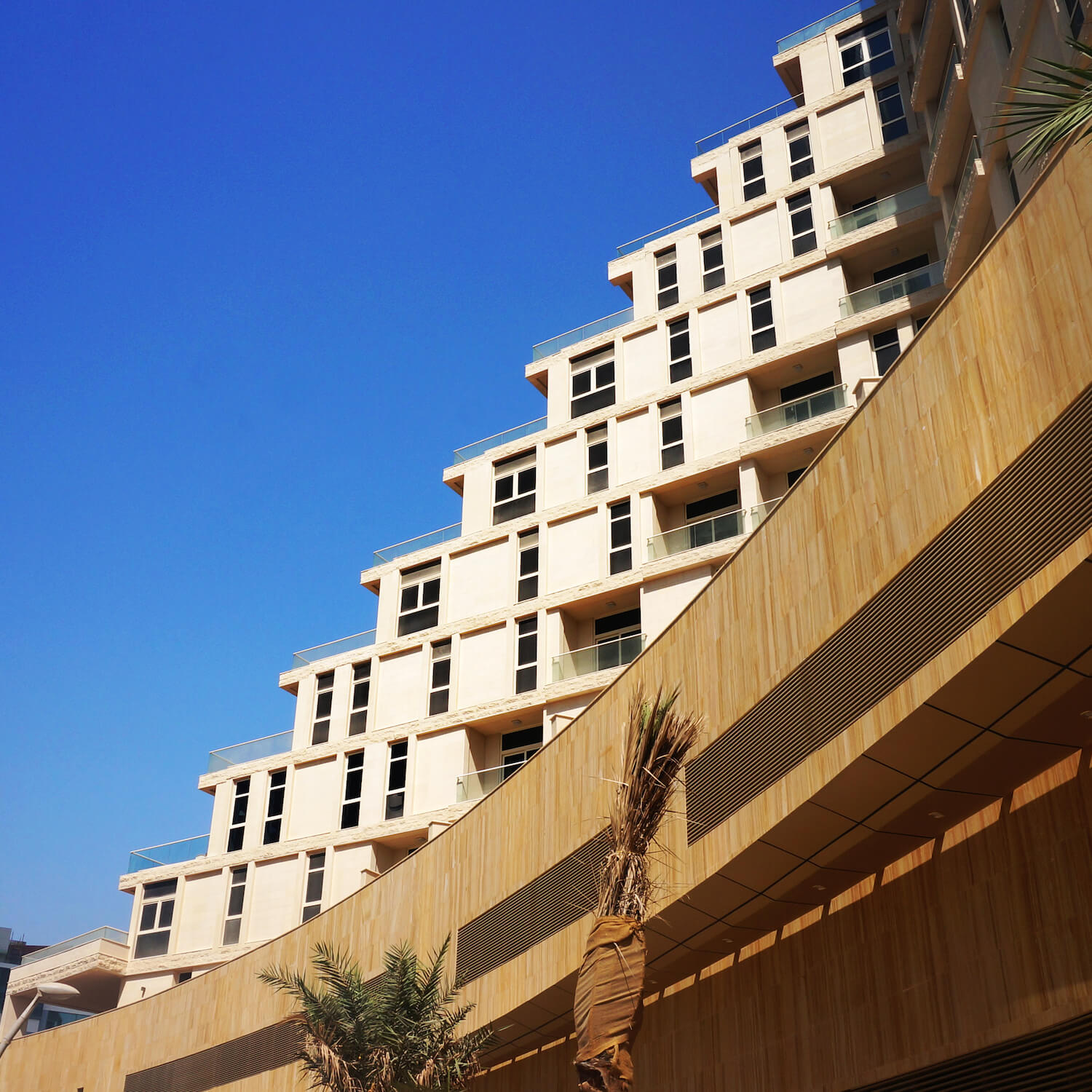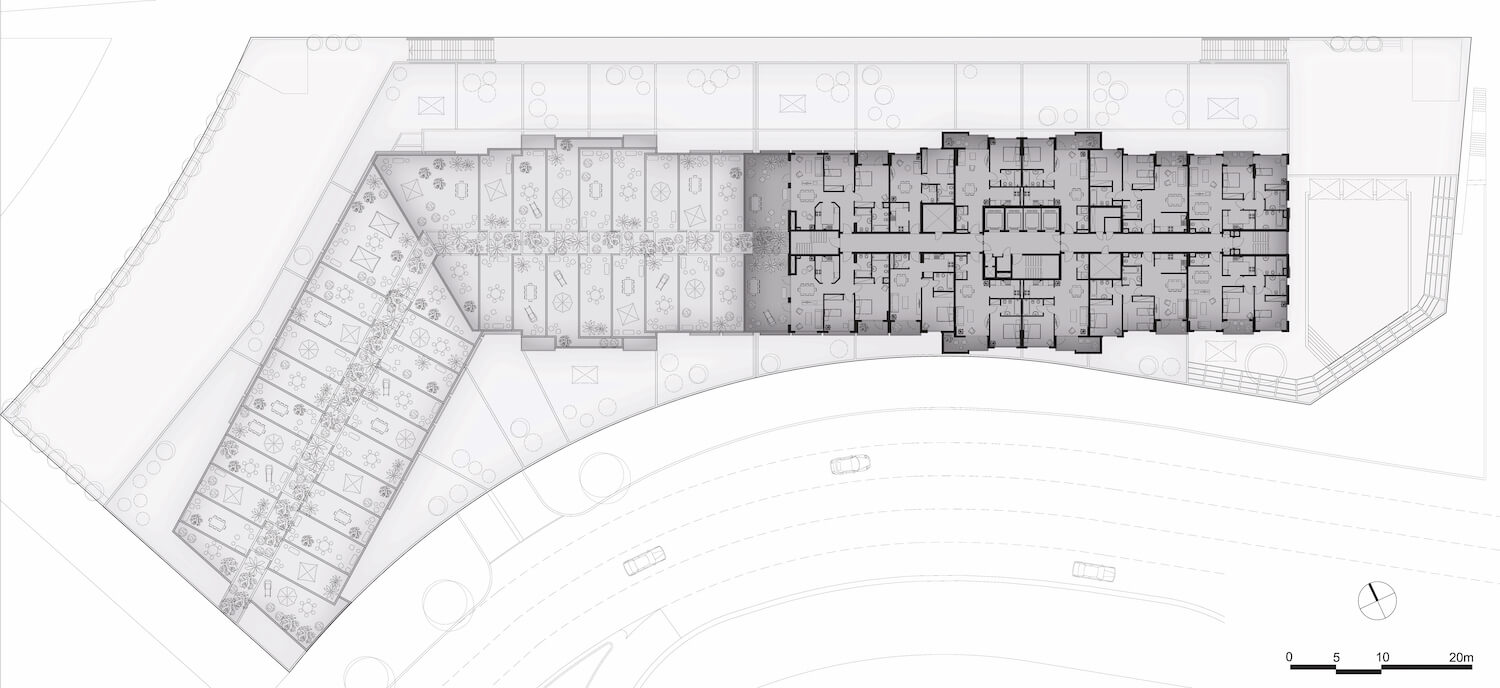 ---