Zomorrodi & Associates: Treehouse Entertainment Center is about experiencing a visual display of a dream; presence on the planet of our nightmares and dreams.
The design is not only empirical; but also tends to be experimental. Making it possible for us to experience walking in a space that we have never been in in the real world, and yet, in our subconscious, we may have fluttered our wings in. A space like childhood nightmares where everything is bigger, bolder and rounder. A nightmare that most of us have experienced.
The semi-transparent facade is like a gateway between the real world and our imagination. A world designed based on being mysterious, exaggerated, engaging the senses, and evoking emotions.
In this center, as in our other projects, exaggeration as an architectural array adds a fantastical touch to this hallucinatory planet.
Exaggeration, on a scale uncommon in everyday life, depicts a duality: what if we are humans in a forest of towering pines, and what if we are tiny creatures in a meadow. Atop some of these blades, there are luminous creatures born from cocoons, and woven strings are hung from others. Among them are semi-aquatic creatures struggling to break free and fly with their golden wings. We walk among the hexagonal beehives, and we pass through birds' feathers. We walk under the watchful eyes of unknown creatures. In this mysterious atmosphere, we see hands guiding us towards a direction, from its beginning to the end. The path to infinity.
The smell of pine, seeing the exaggerated reflection of the environment and ourselves in convex mirrors, the aroma and taste of foods, and the soft and rough textual feeling of the materials -natural and artificial- are all coming together to engage our human senses.
Eventually, all of these mysteries, exaggerations, and emotions lead to human sensitization, a phenomenon unique to every individual based on each person's innate differences, time, and circumstances.
Our client was looking to build a recreational complex that met the needs of all ages with variable interests. In addition to achieving this goal, our design's approach is to create a completely handmade piece of art with unusual and innovative qualities, to stimulate different emotions in each visitor.
Preliminary studies and estimates were performed to balance the spaces according to the proportions of the families and the age of the users. Divisions with normal density to all areas such as mega food hall, kids play area, trampoline, laser tag, mini-golf, kids club and the rooftop lounge were considered.
As the project was handed to us as 'shell and core,' we faced the challenge of adding the staircases and voids.
The in-house architectural group did the design of all the details, biomimetic elements, surreal objects, lighting equipment, and furniture.
All these details are put together to draw a dream world; a world that is not accessible except through the lens of imagination.
Some of these details are mysteries that you pass by. Perhaps, one day in the future, they will reveal their secrets to everyone.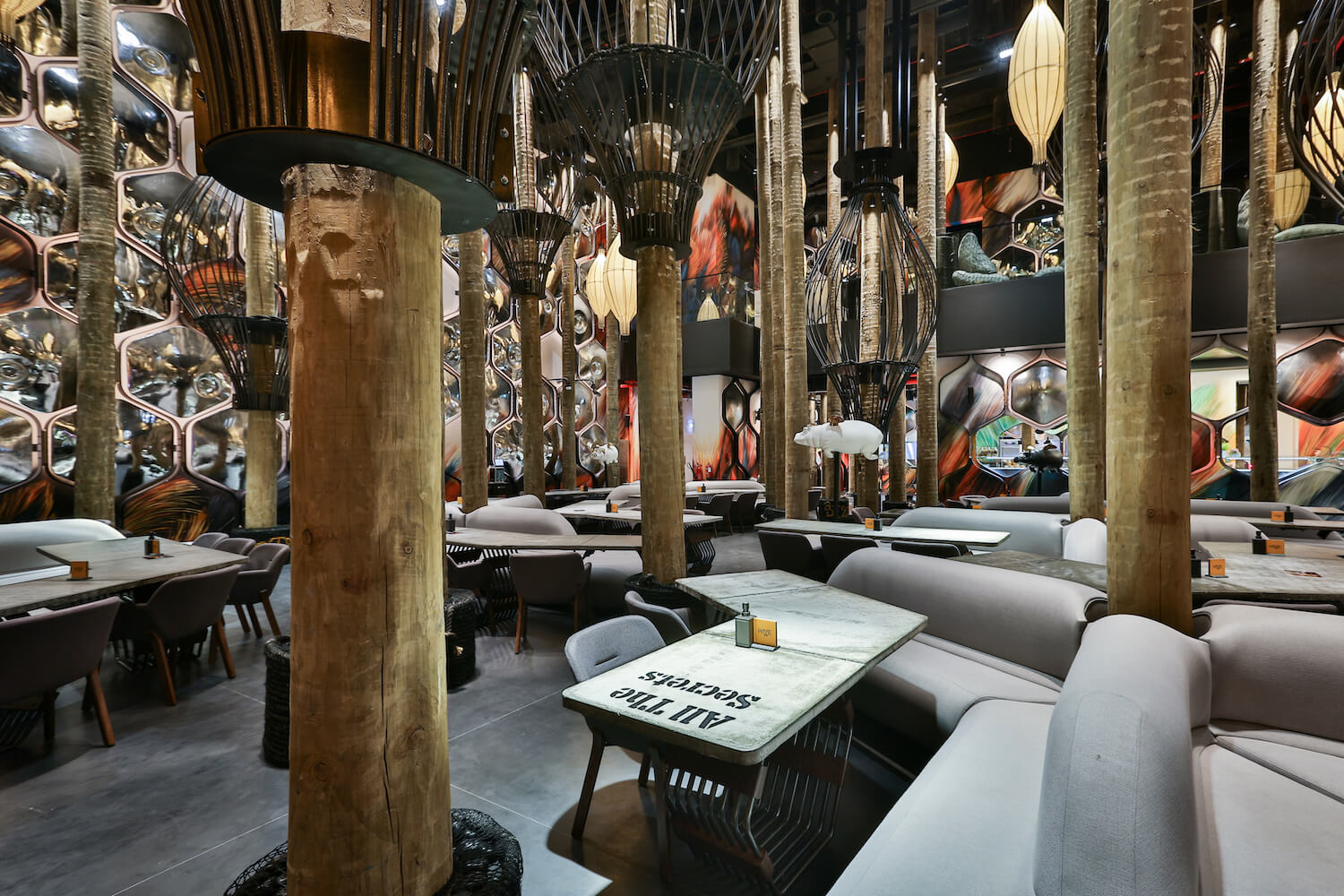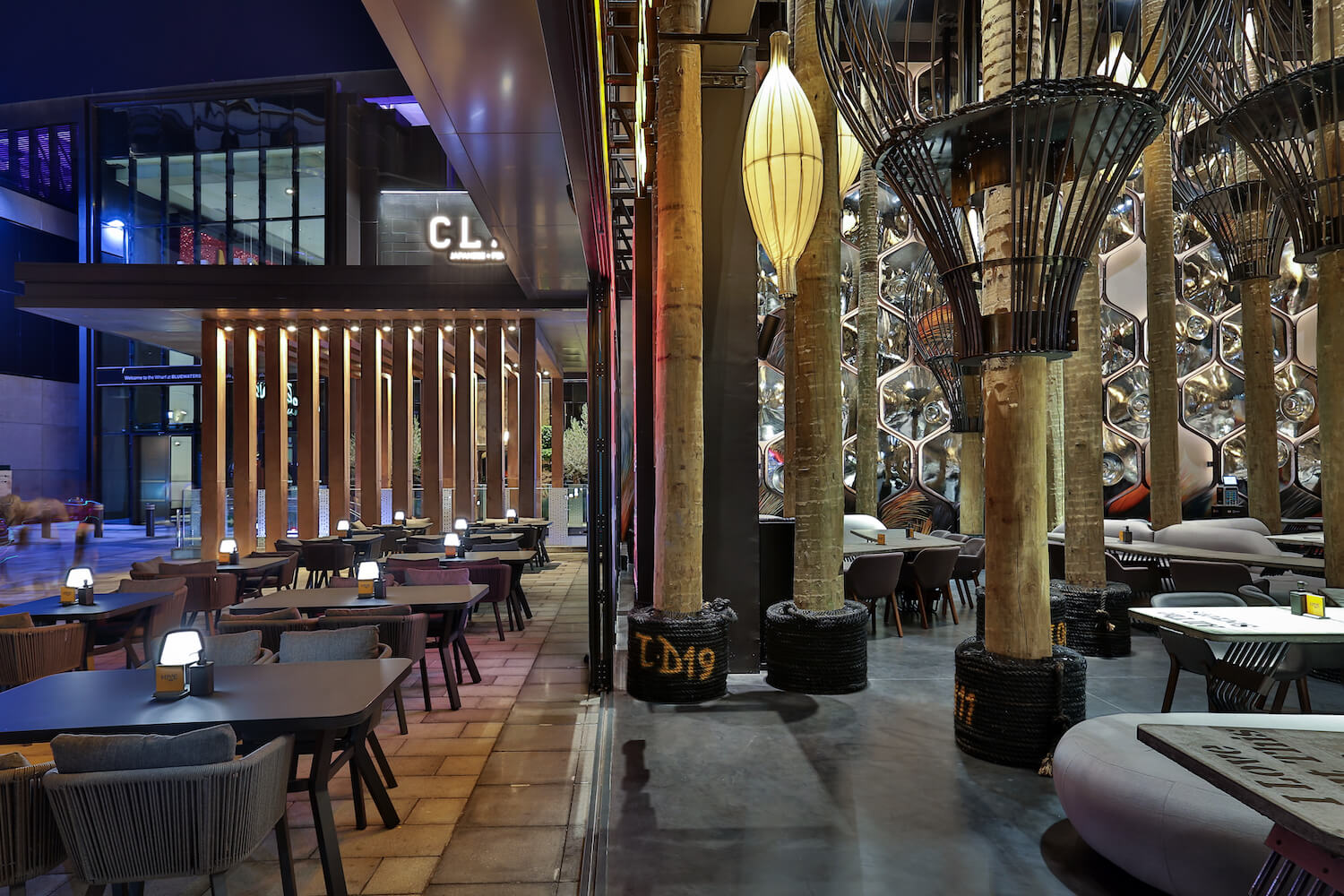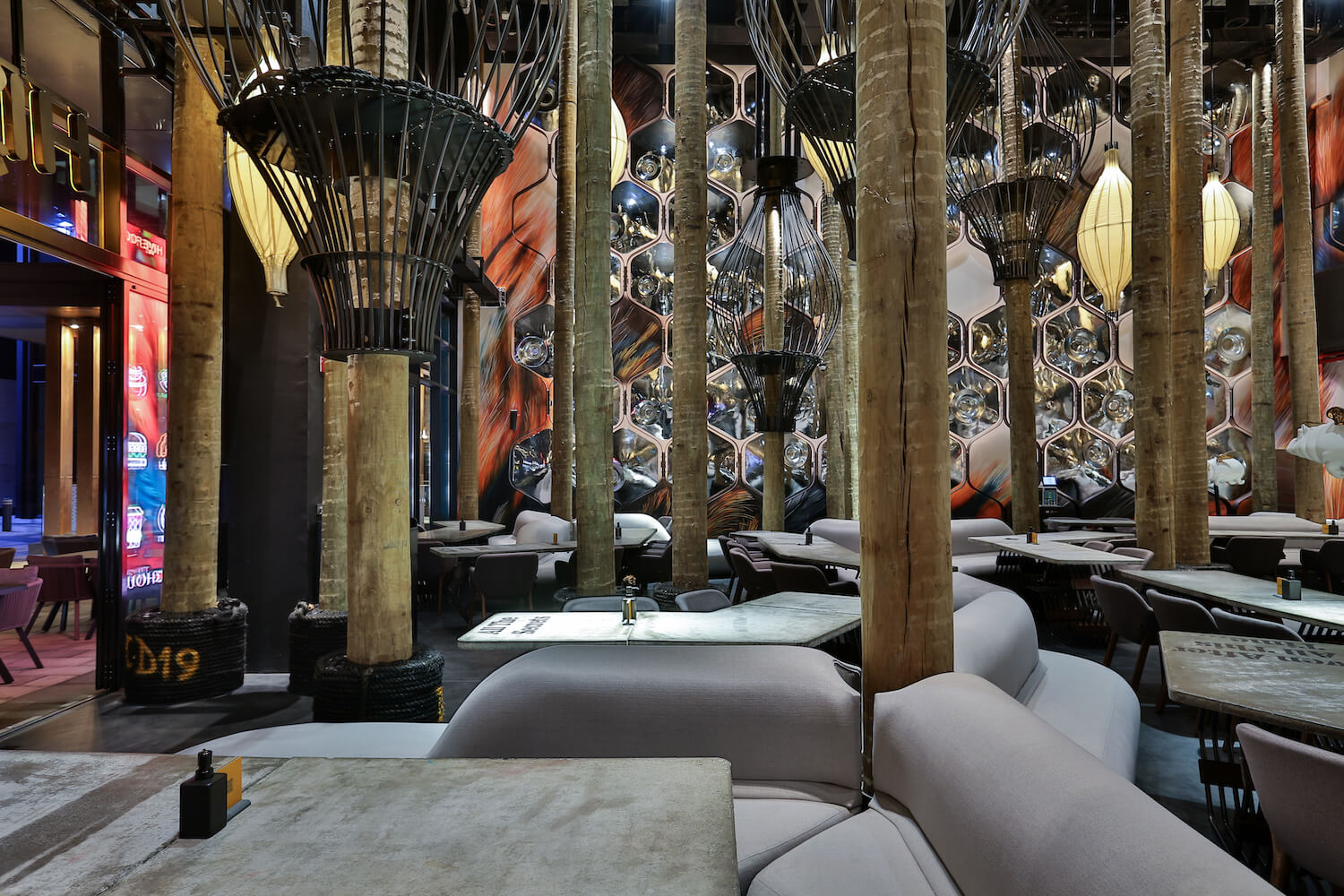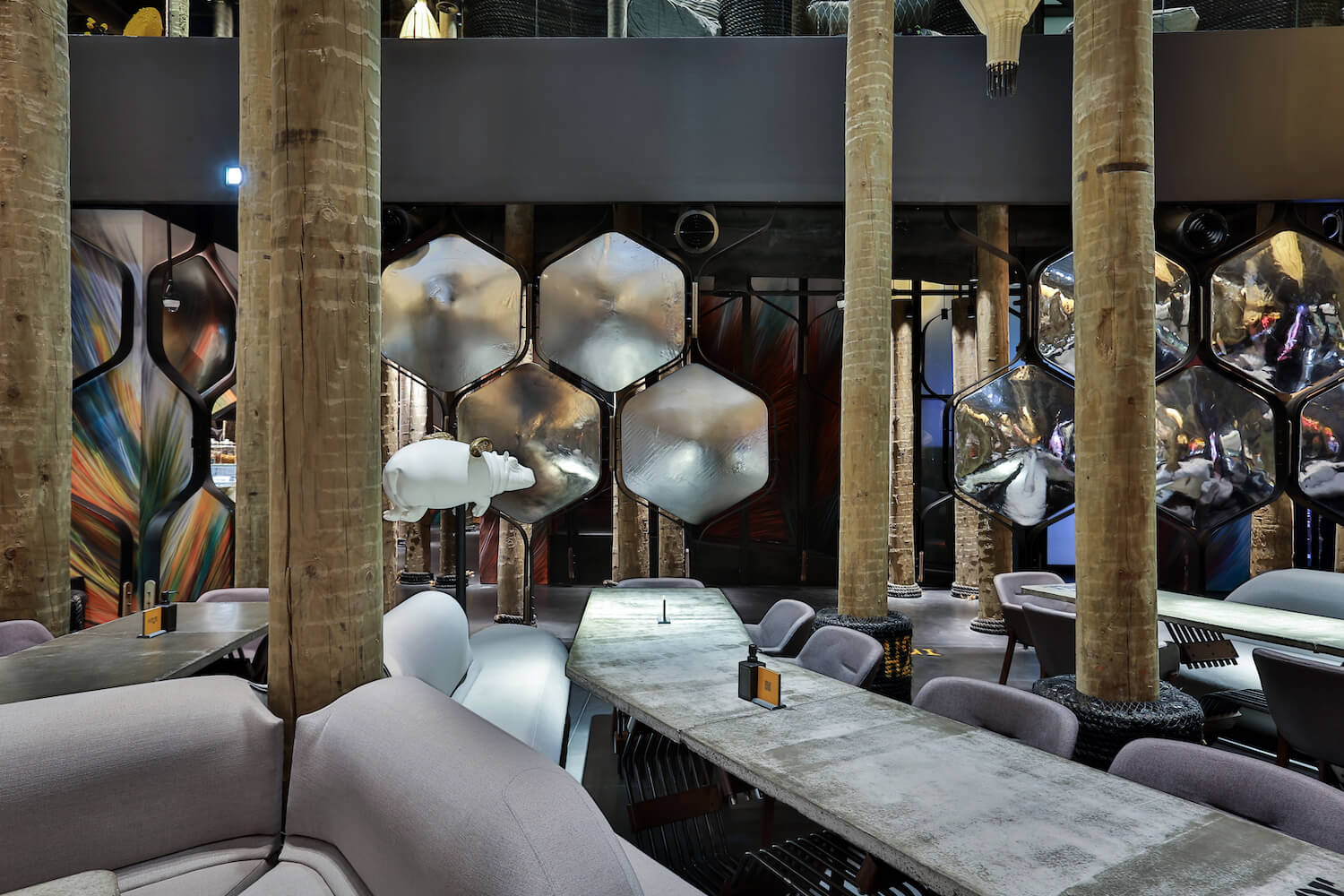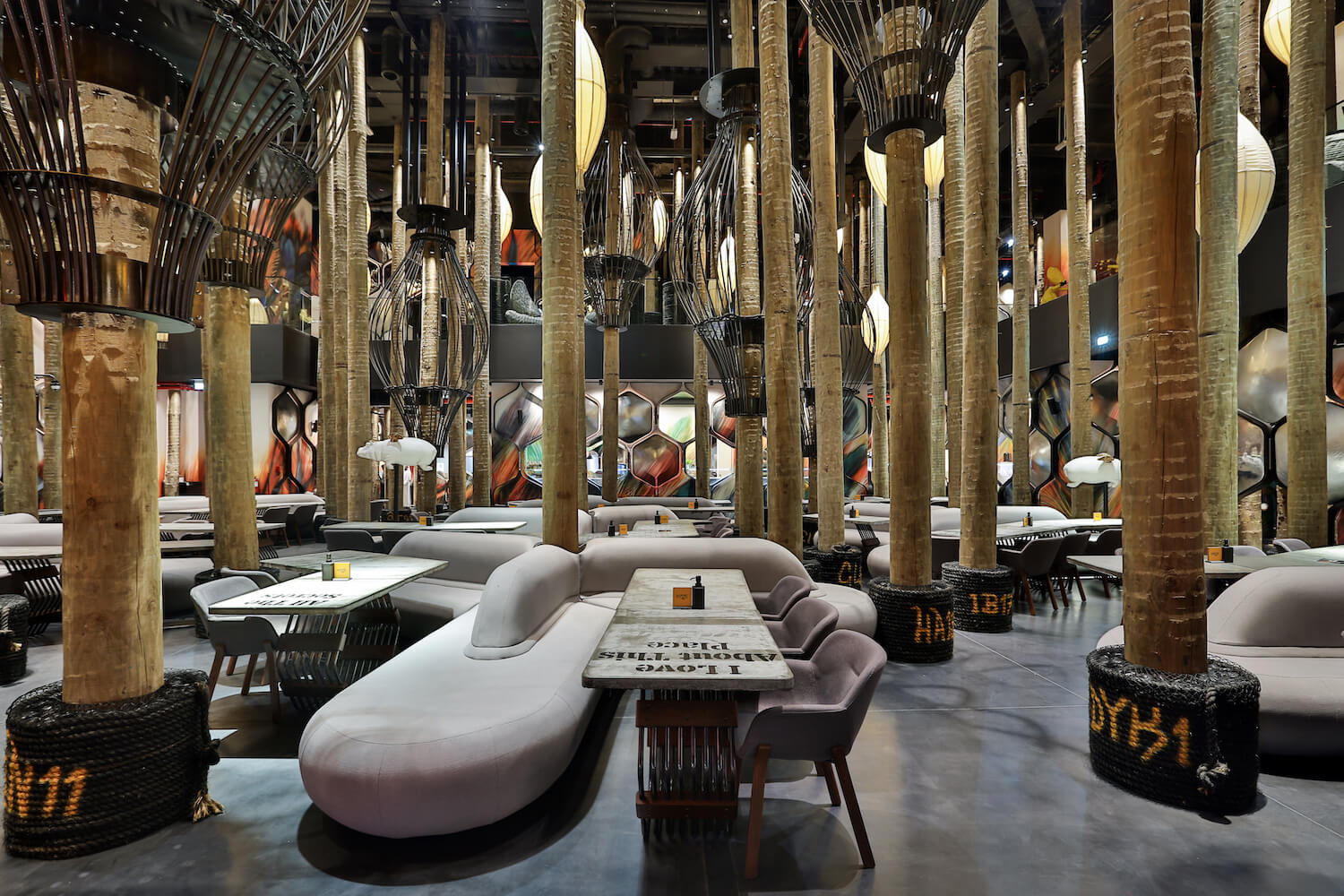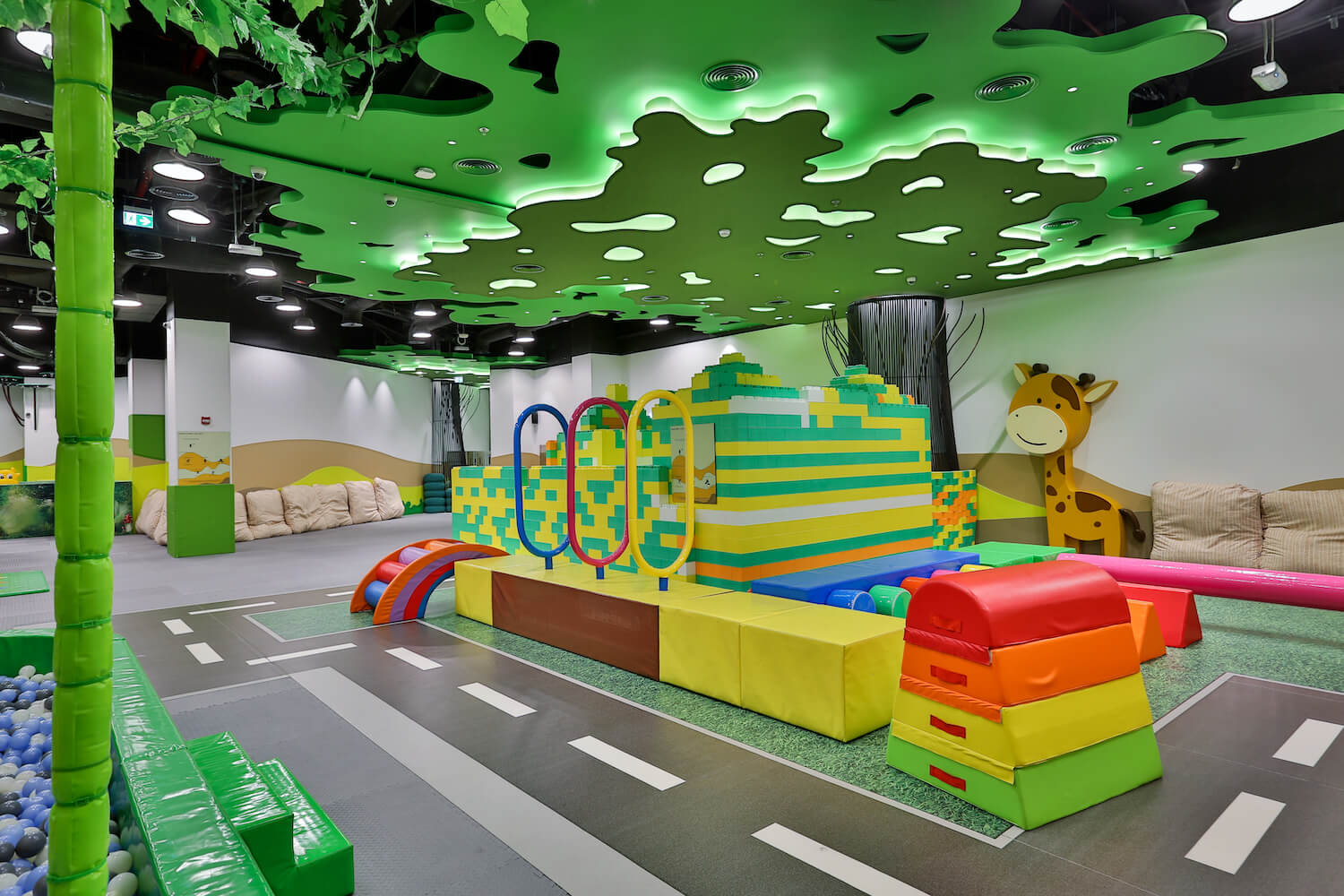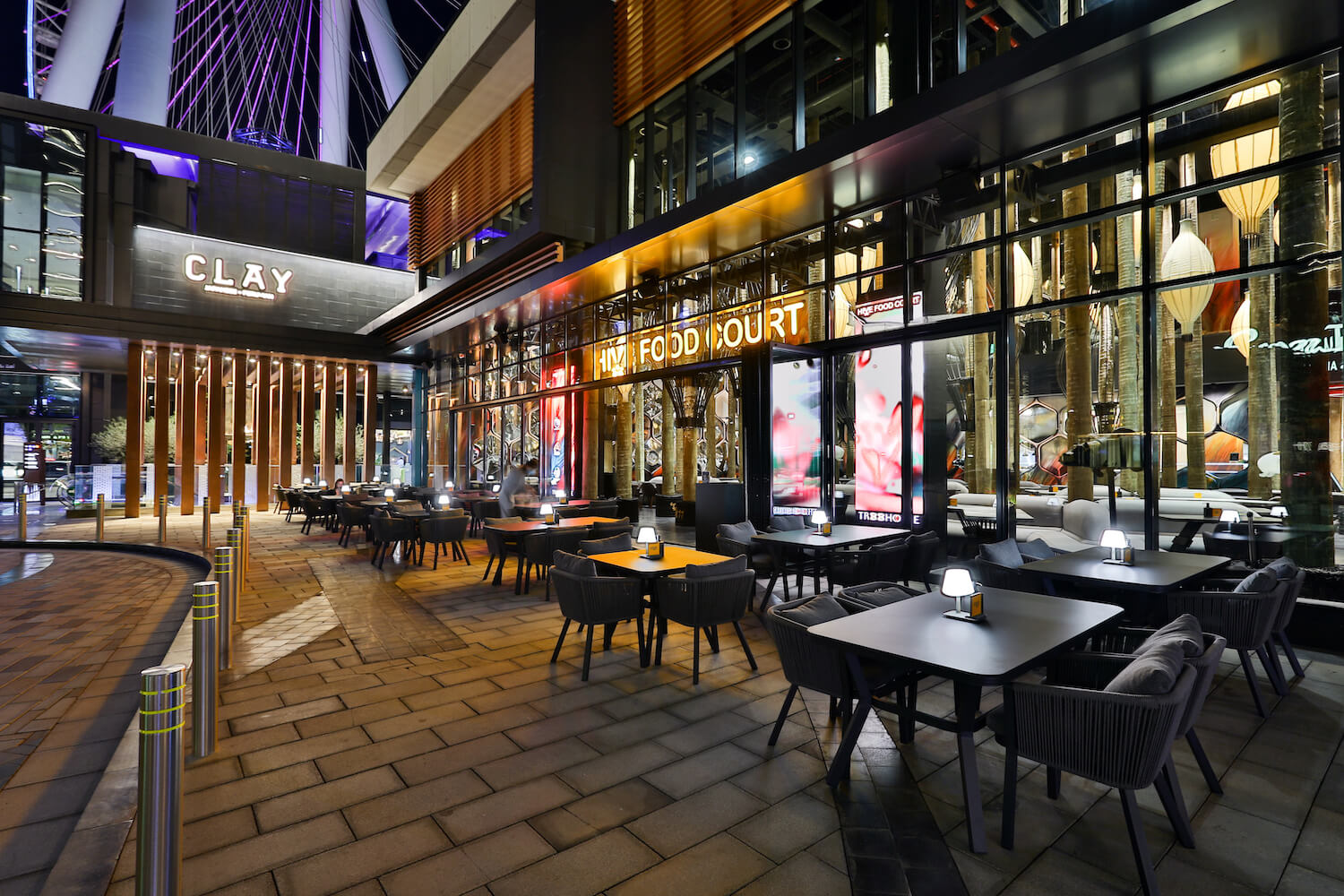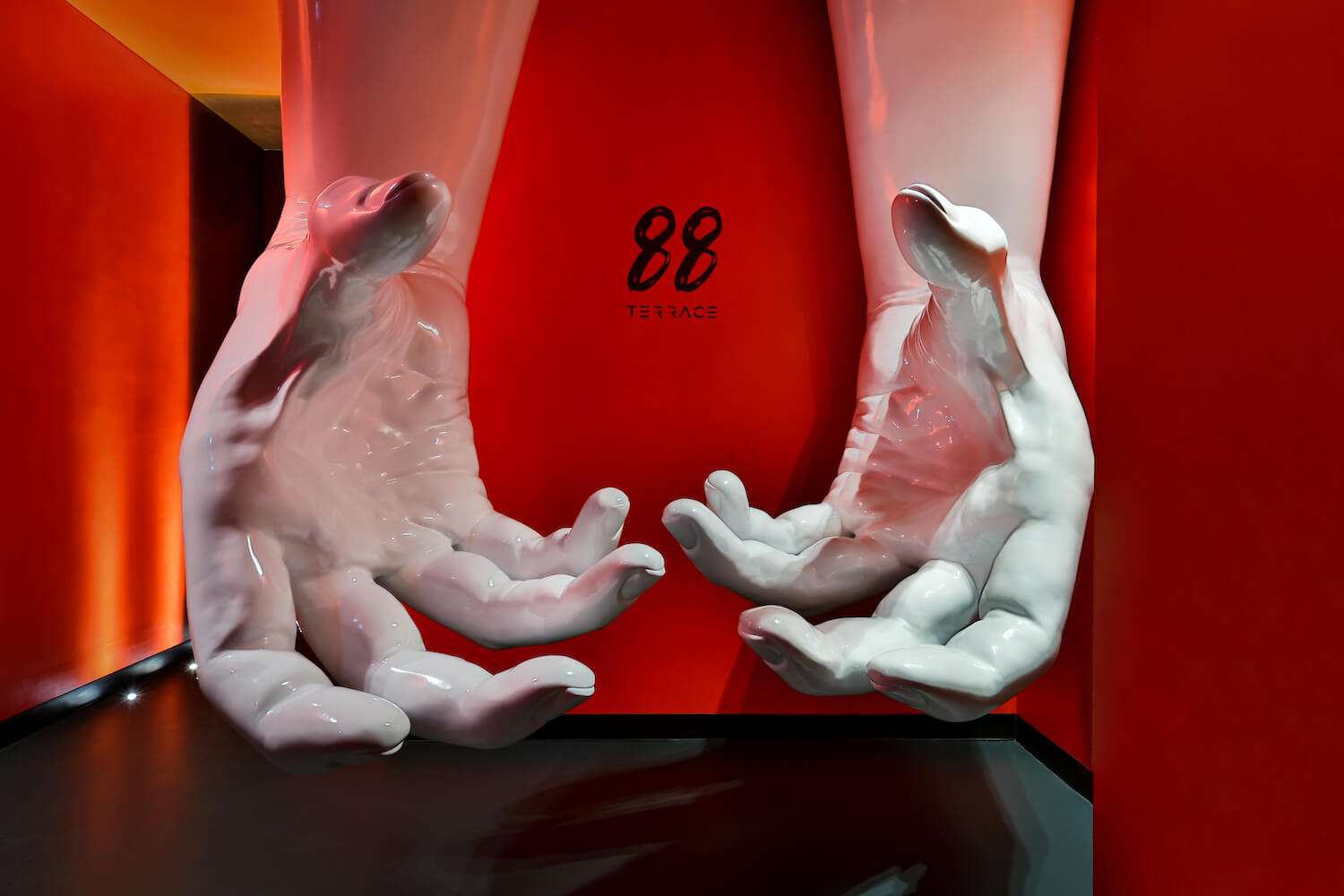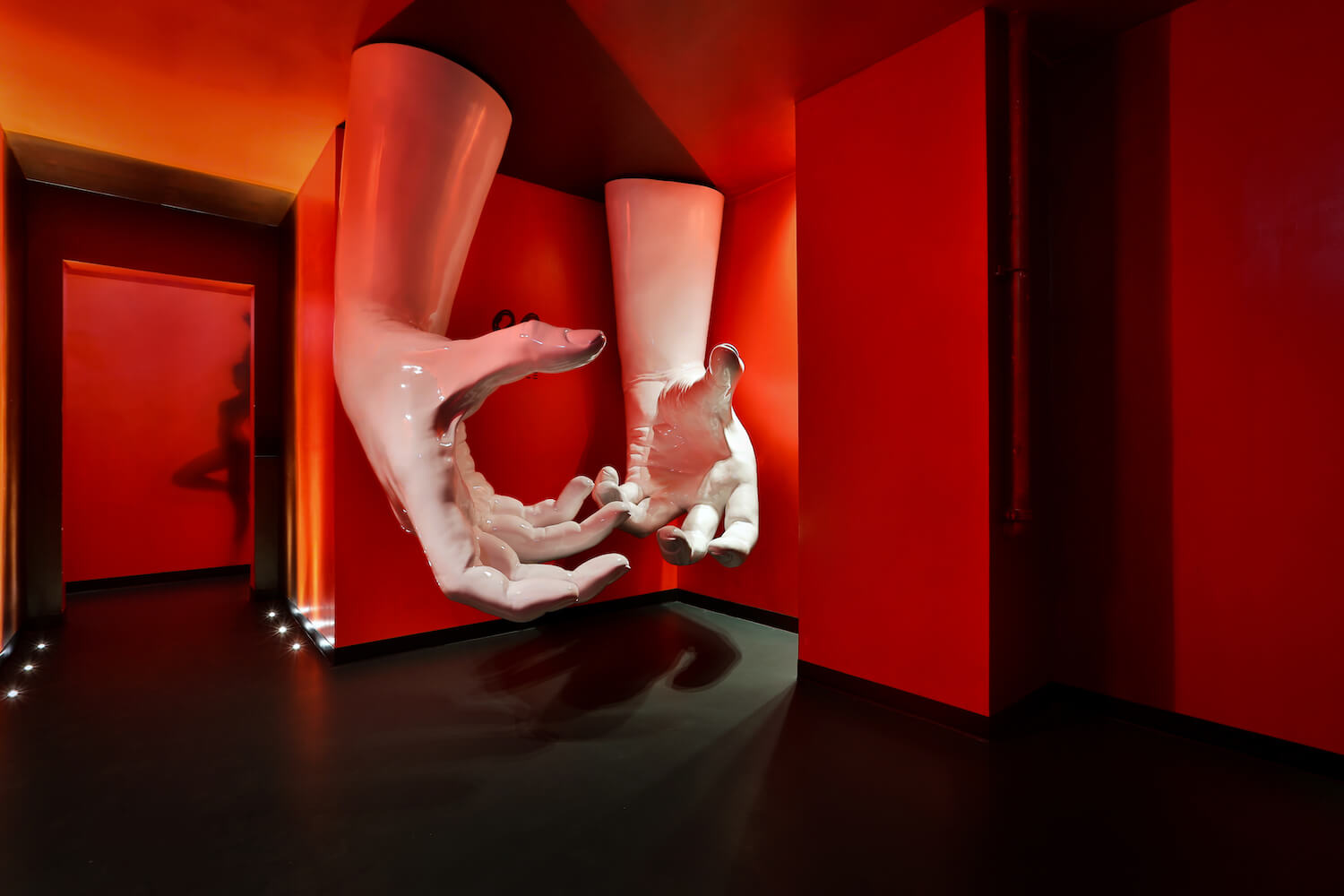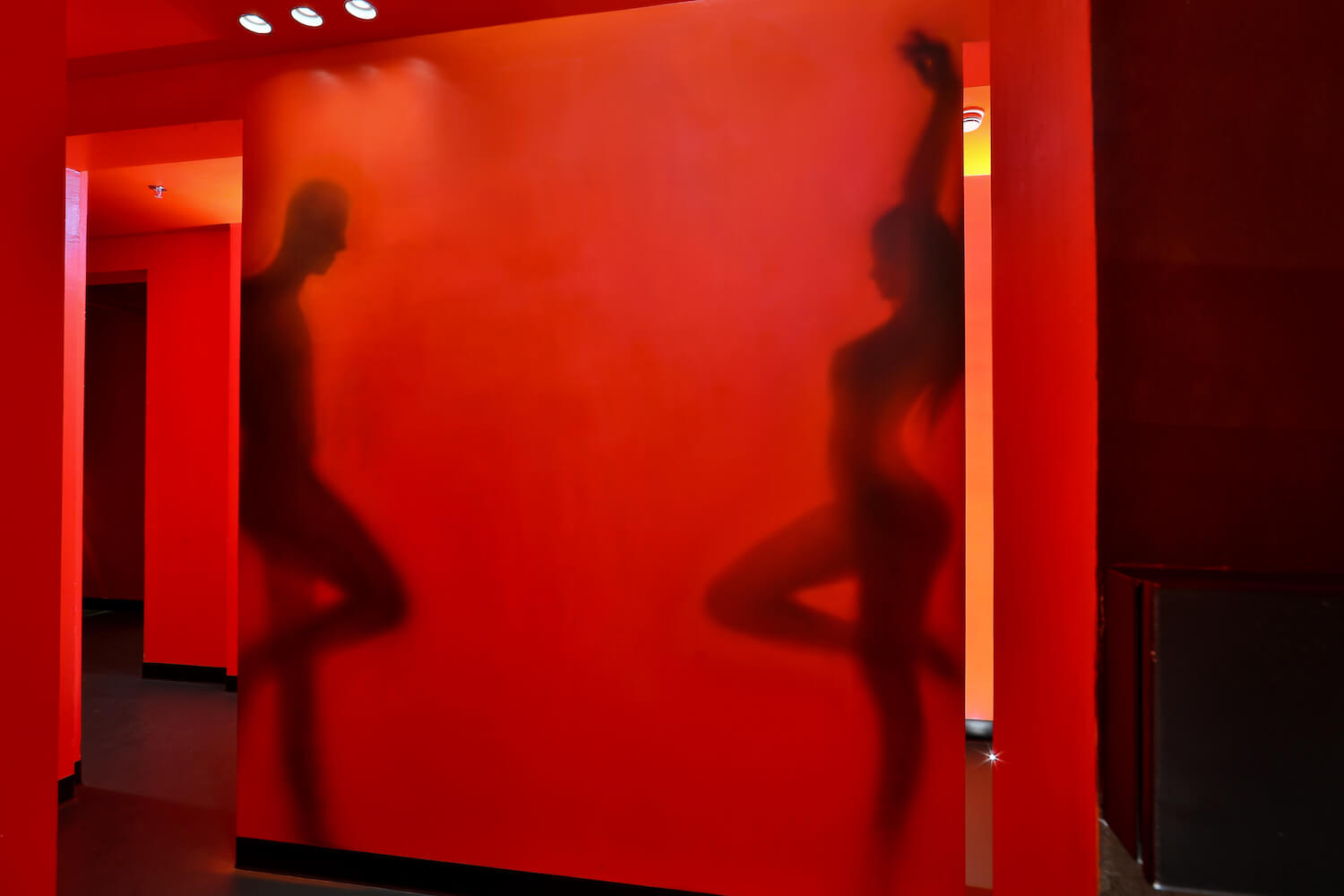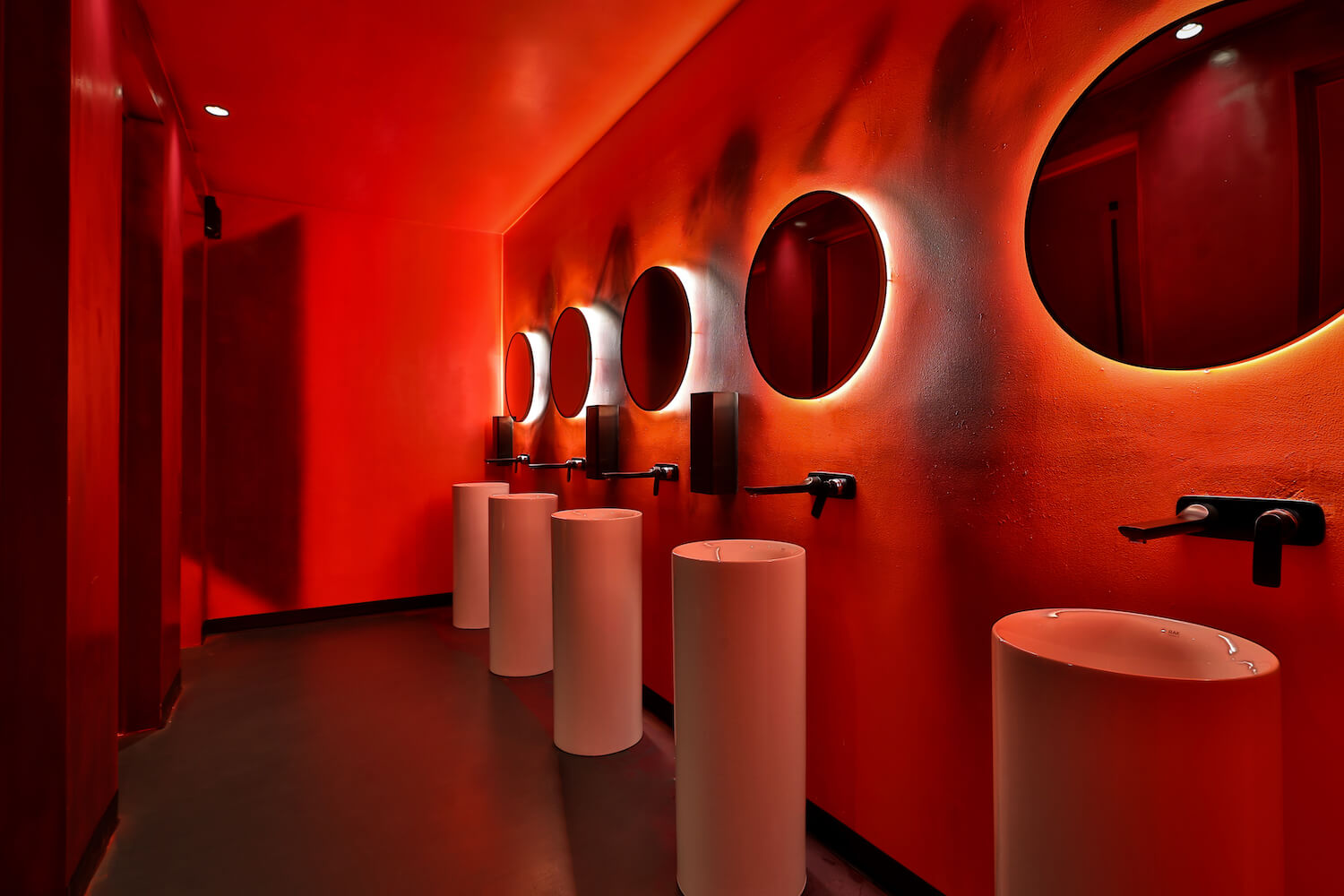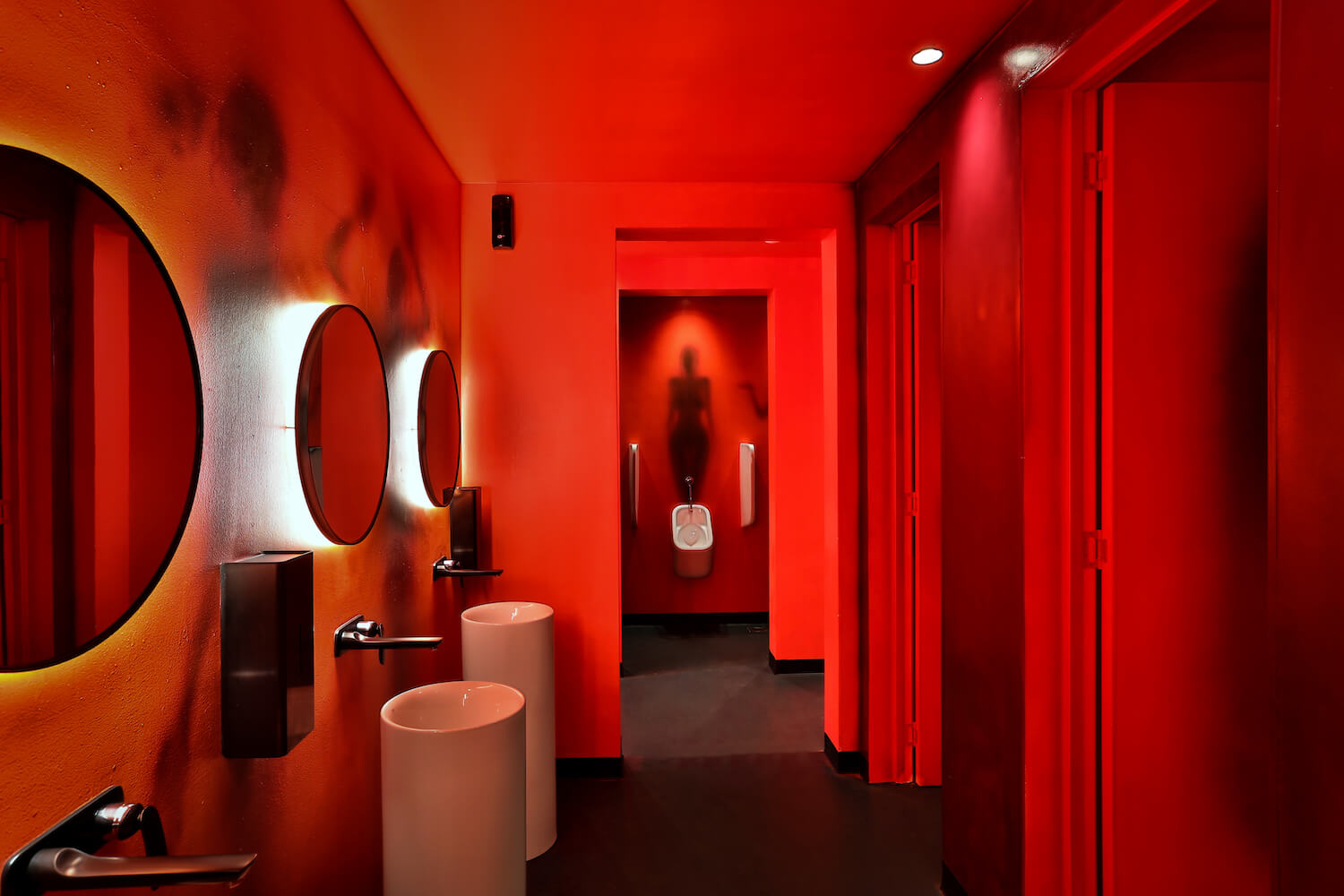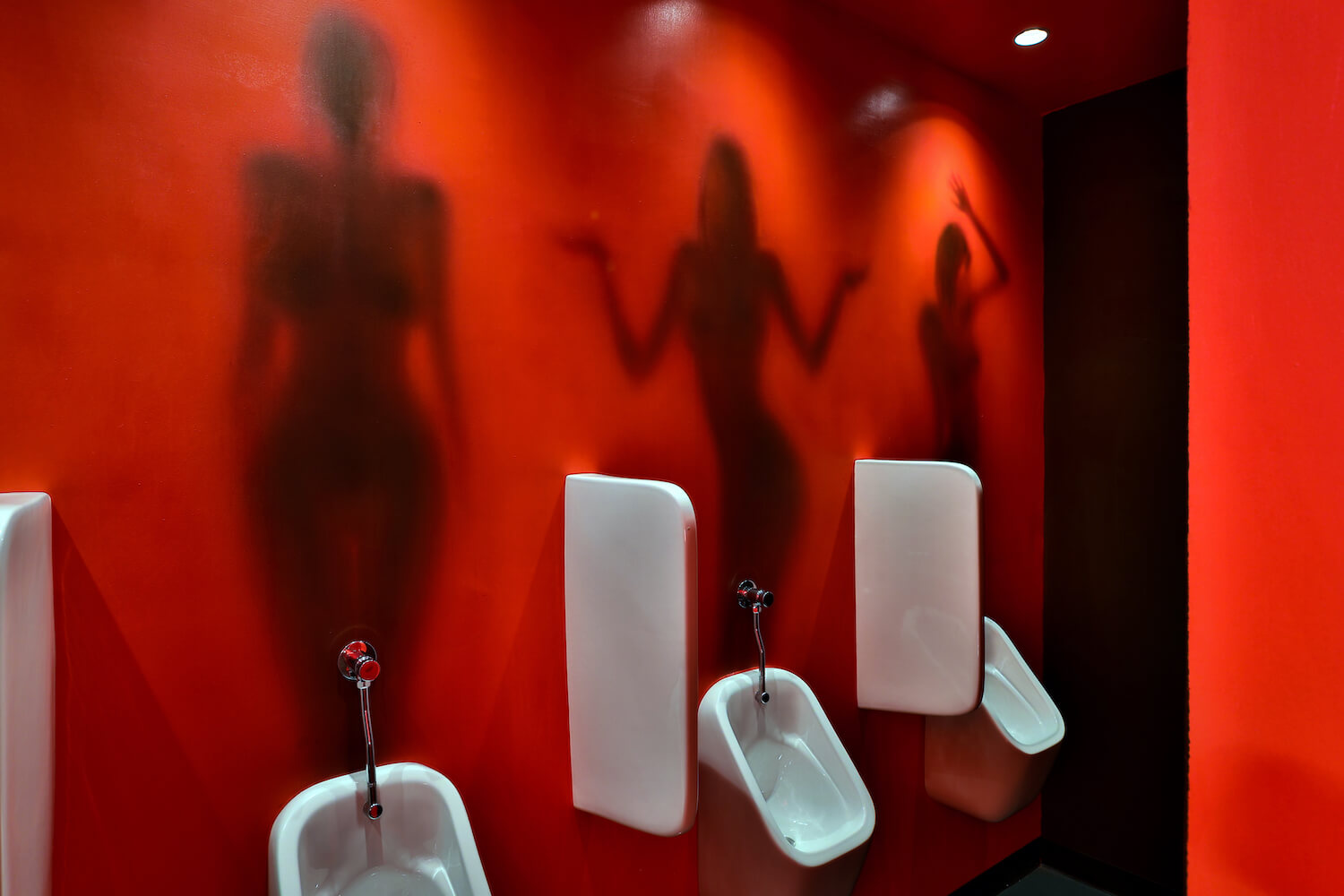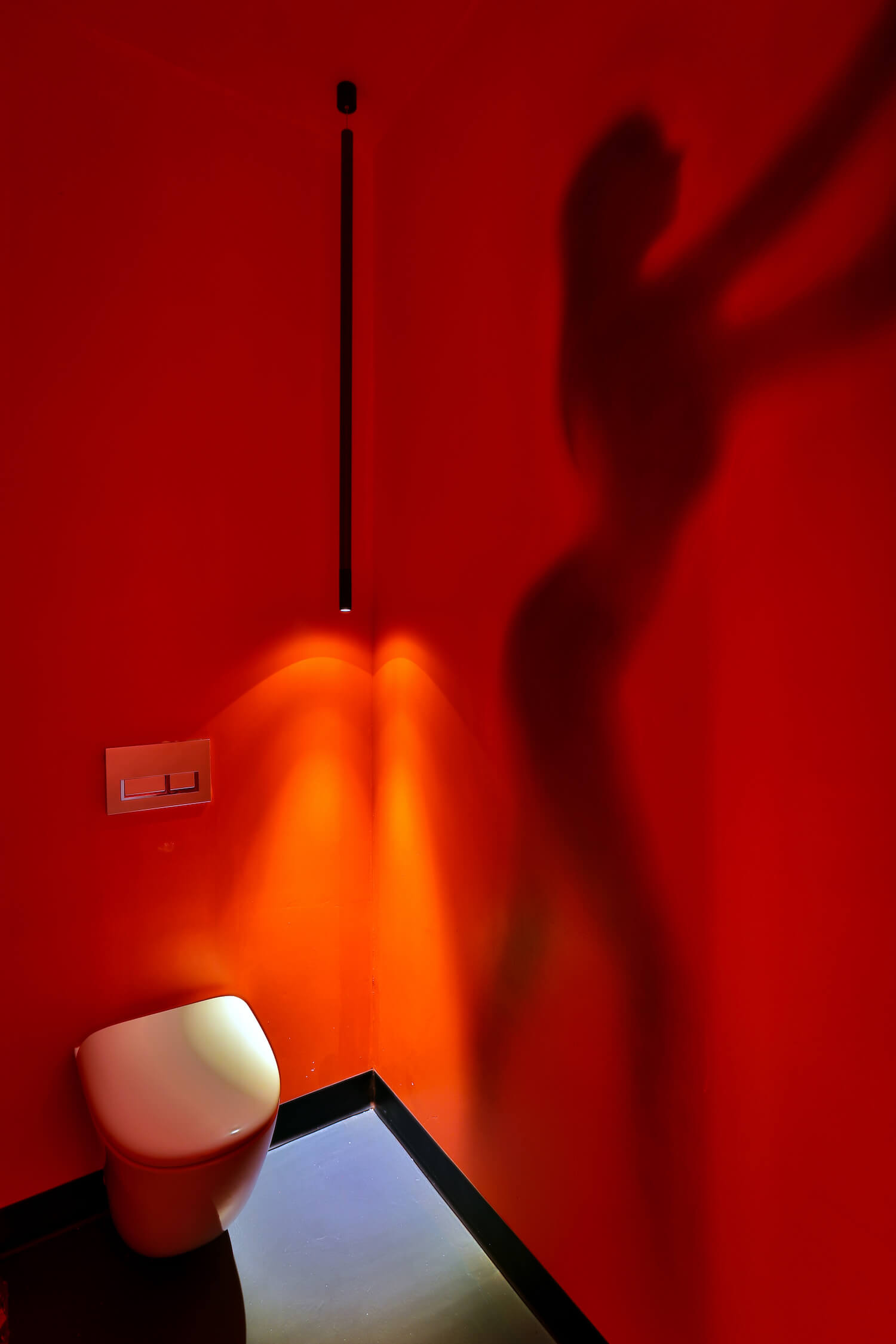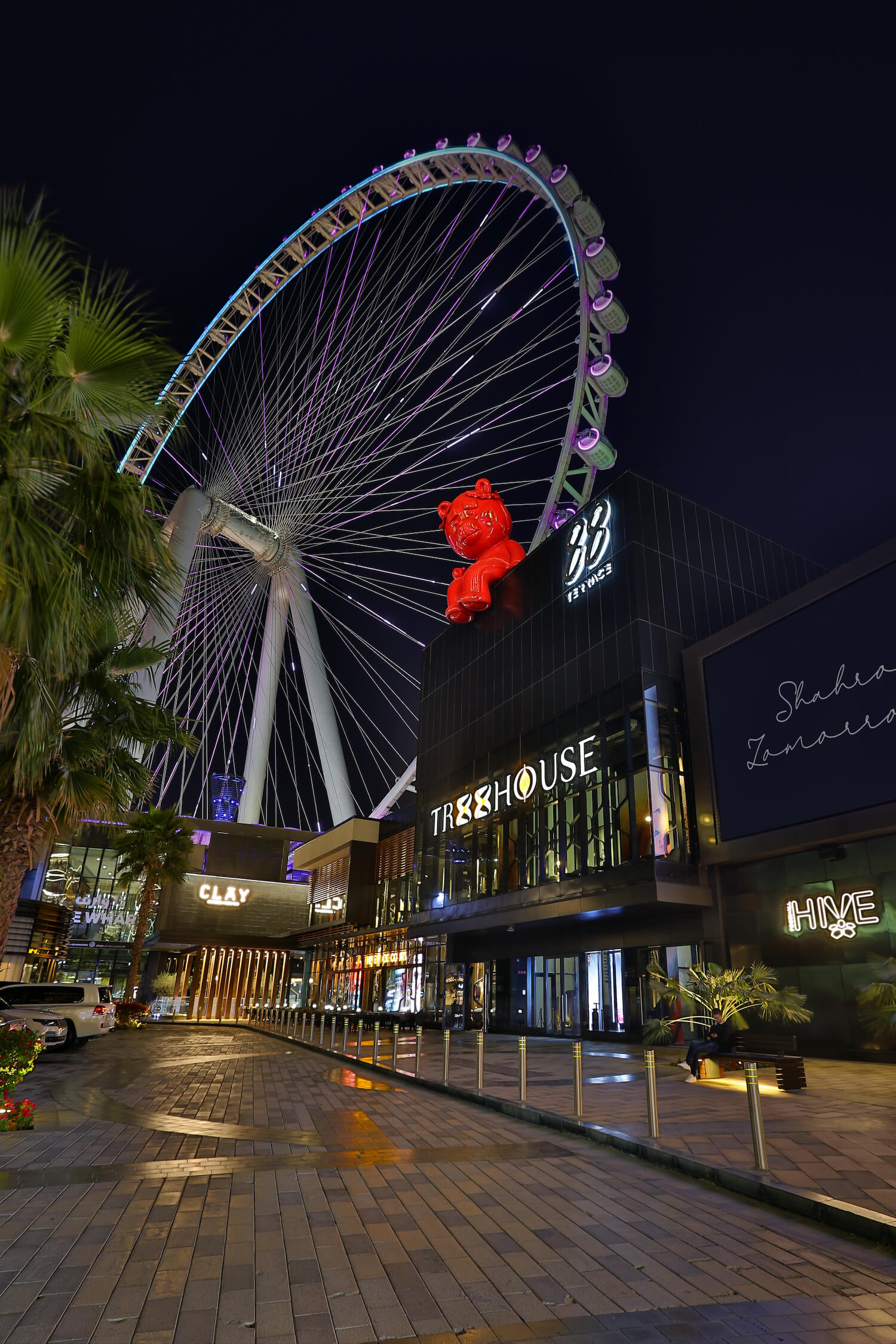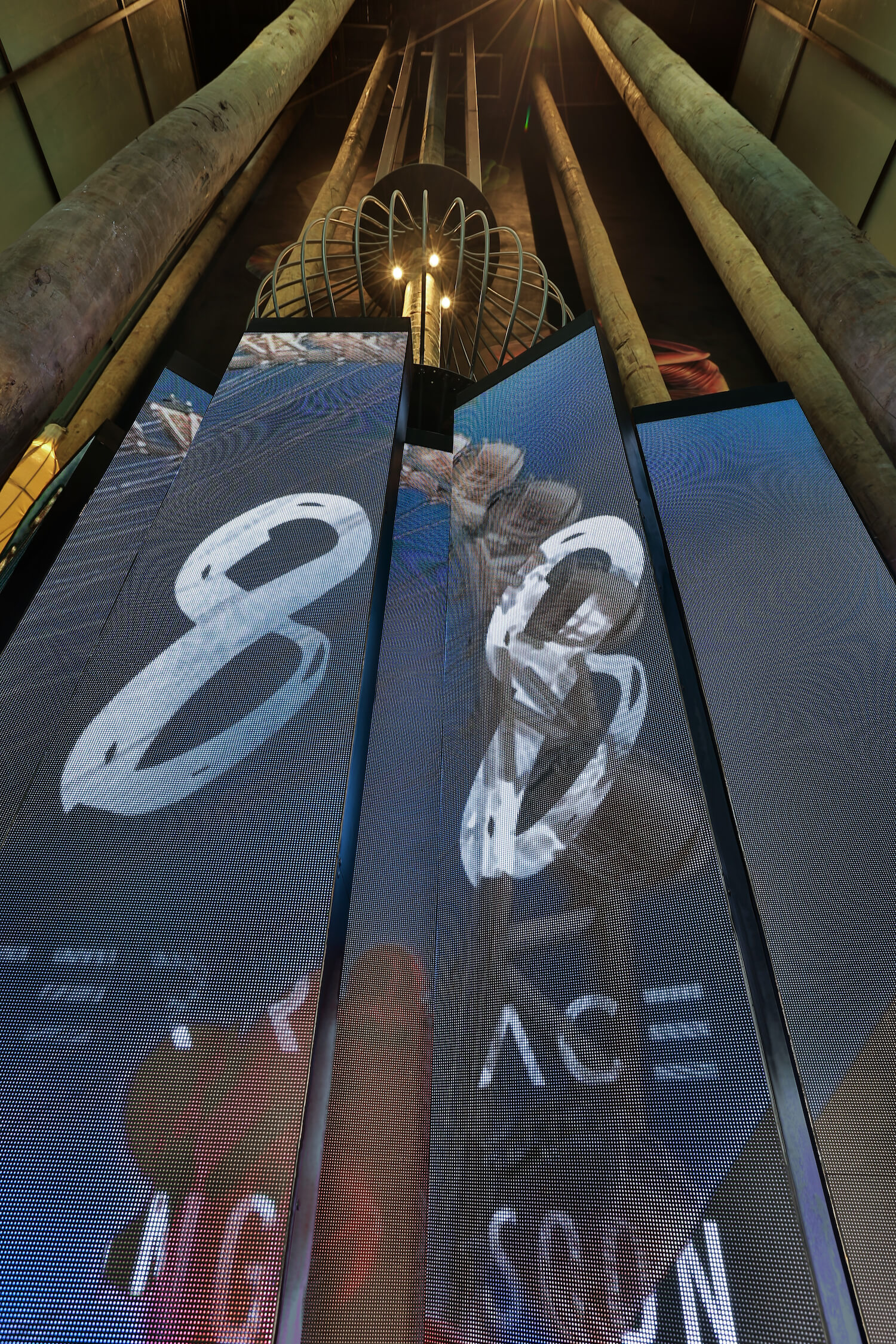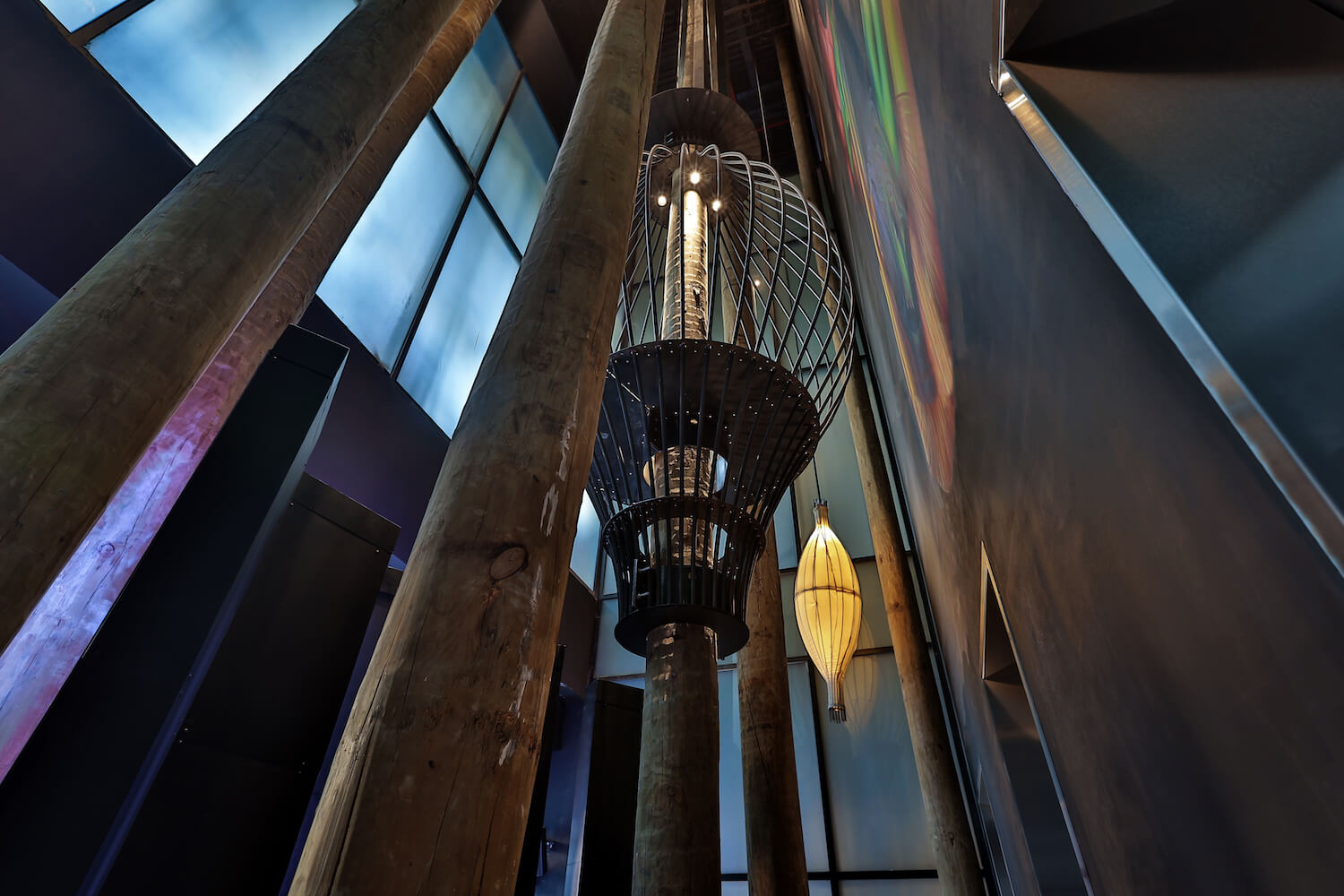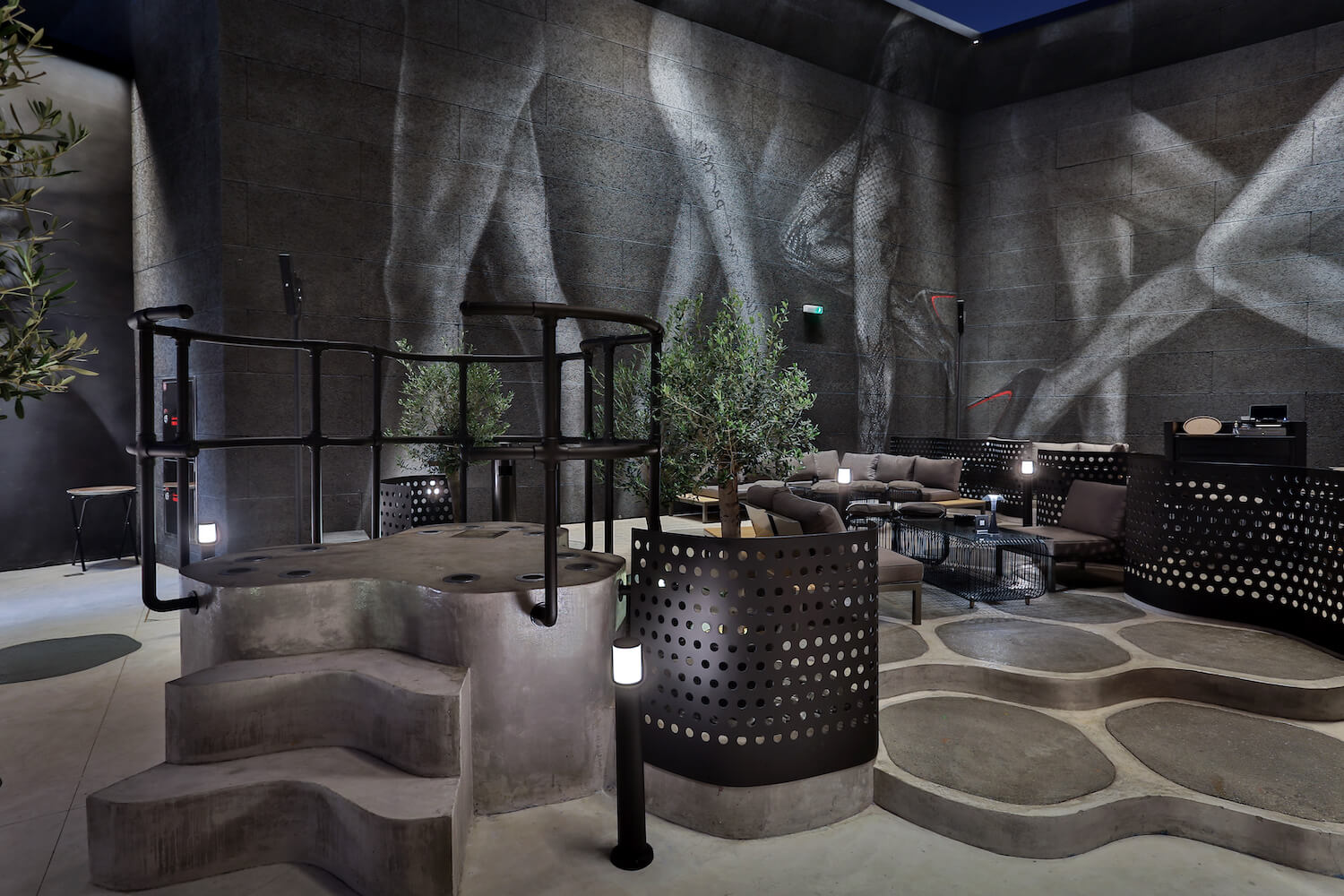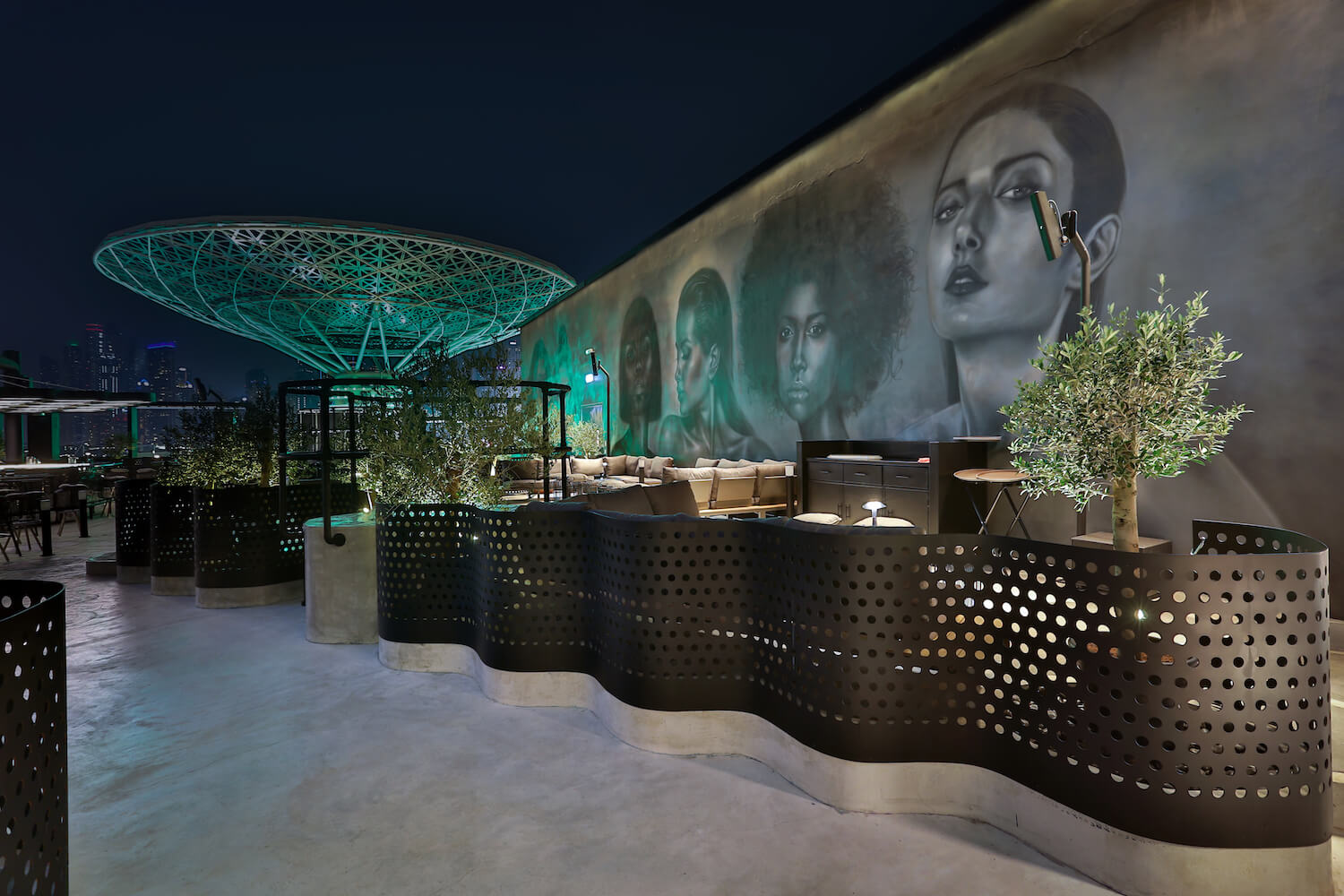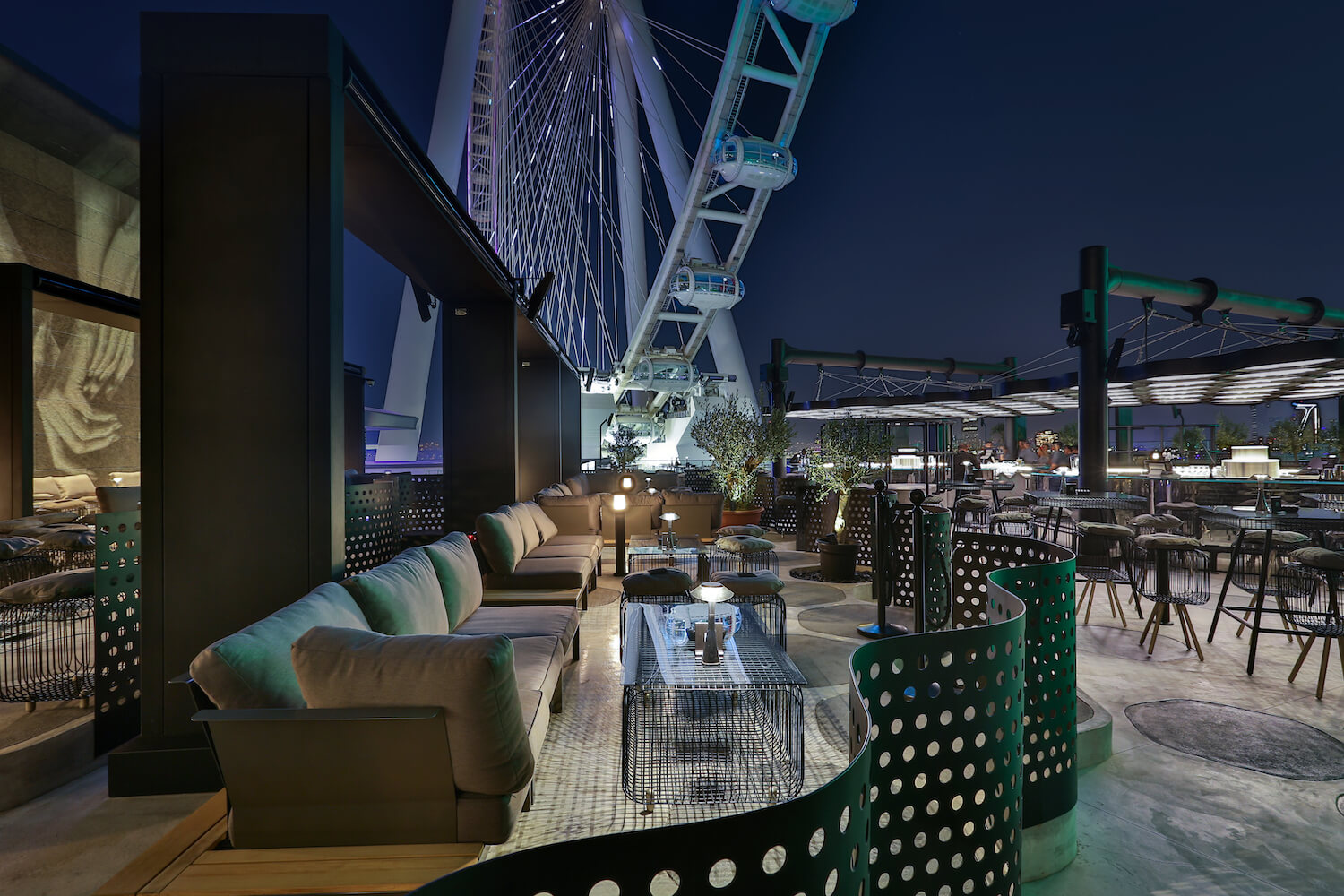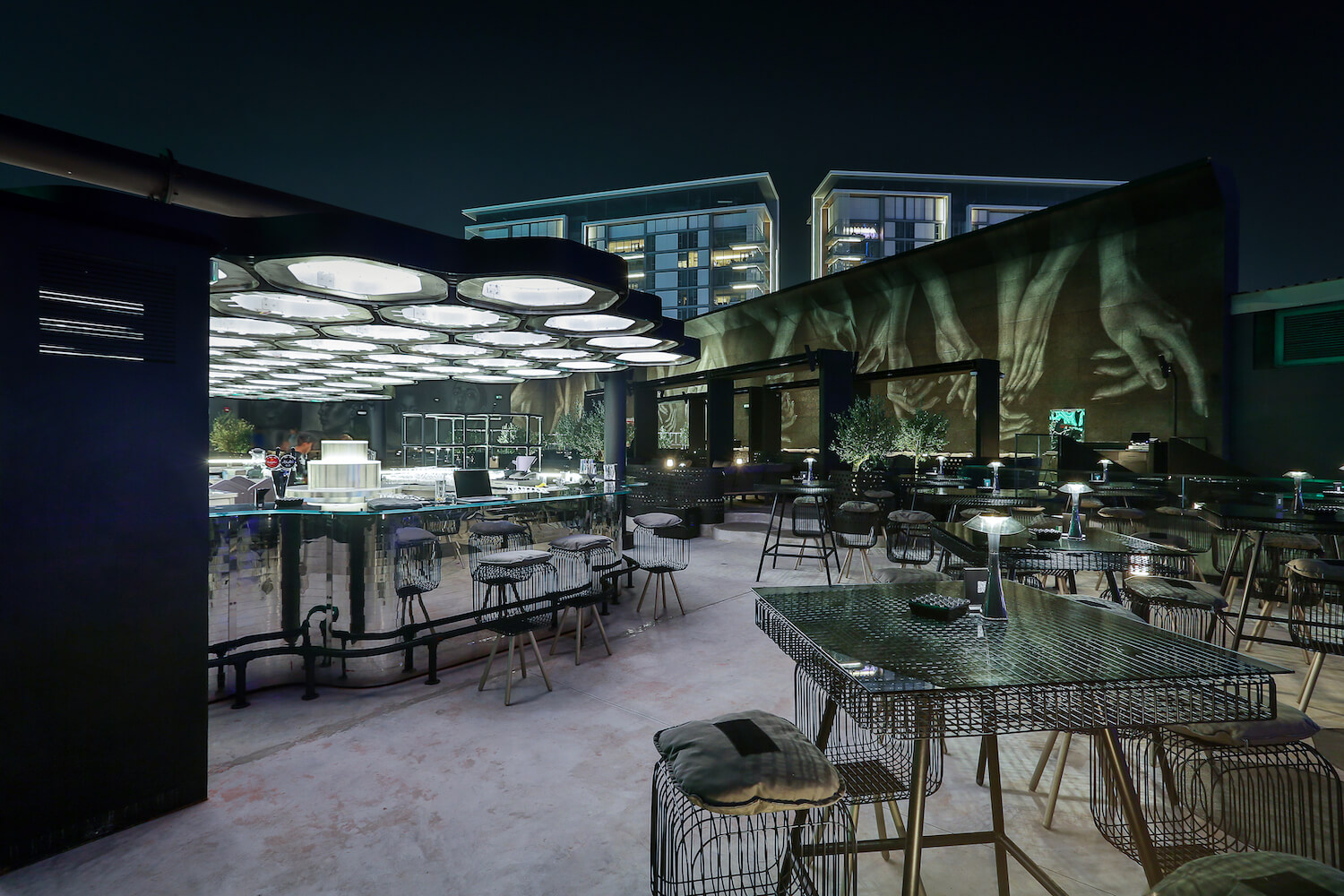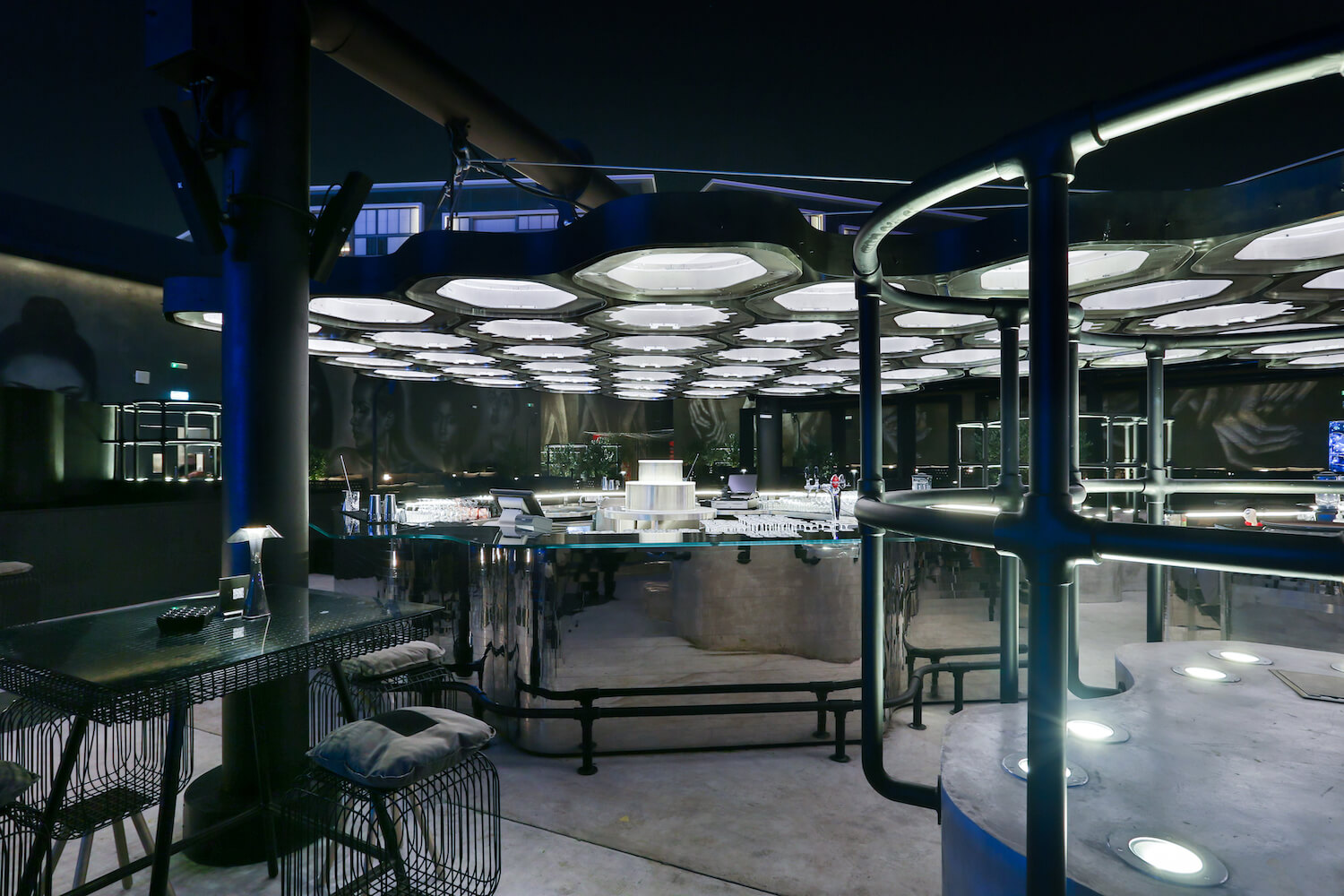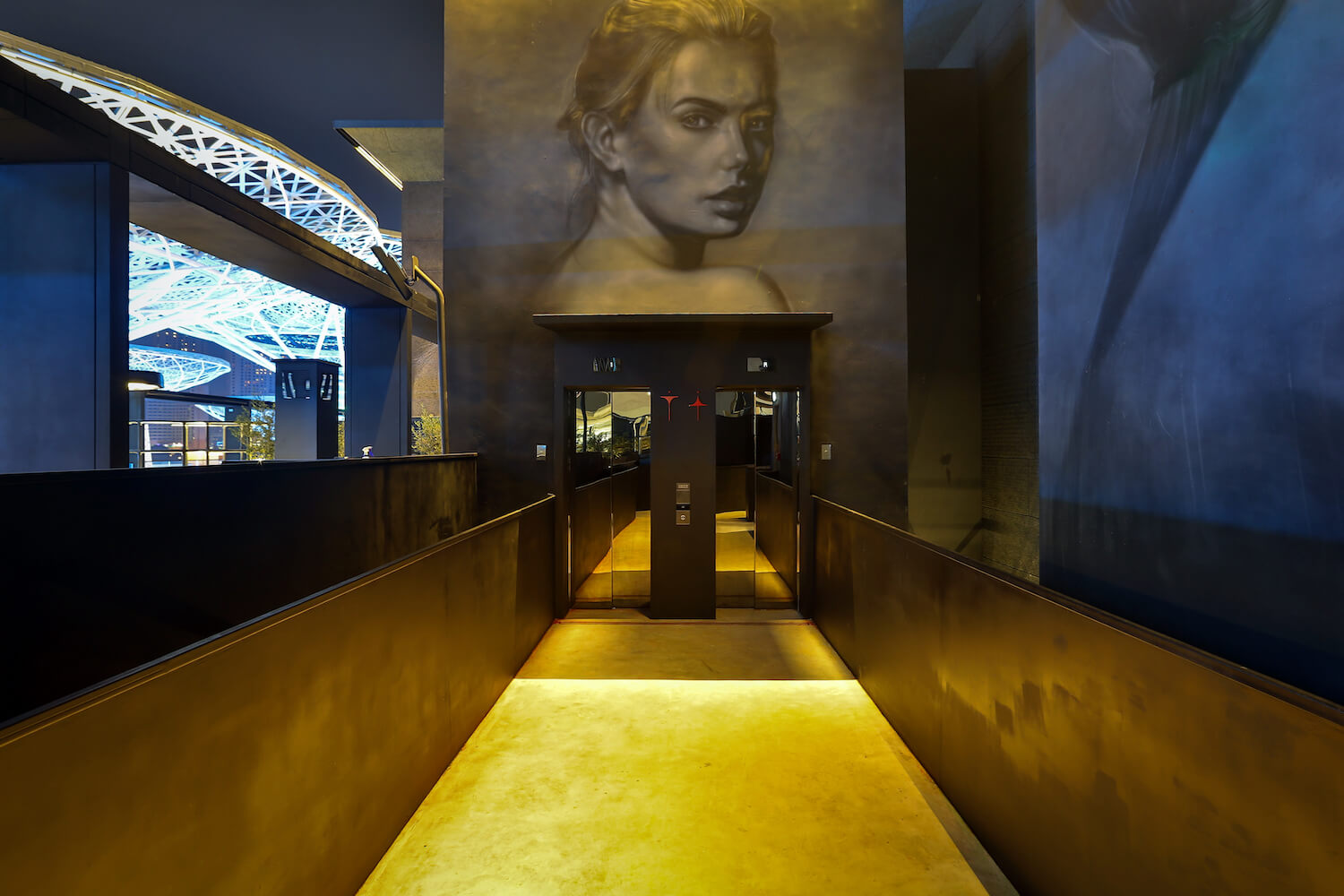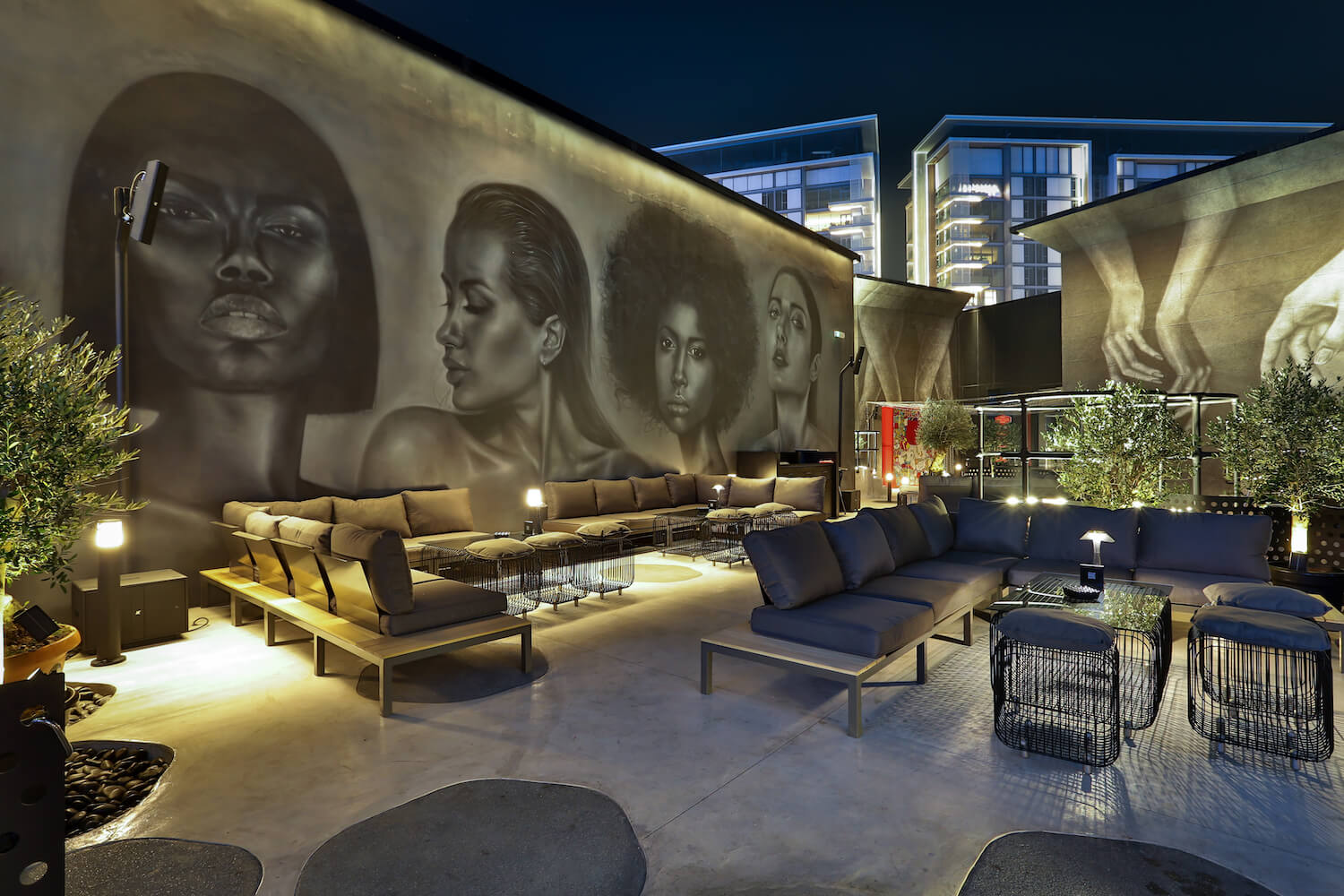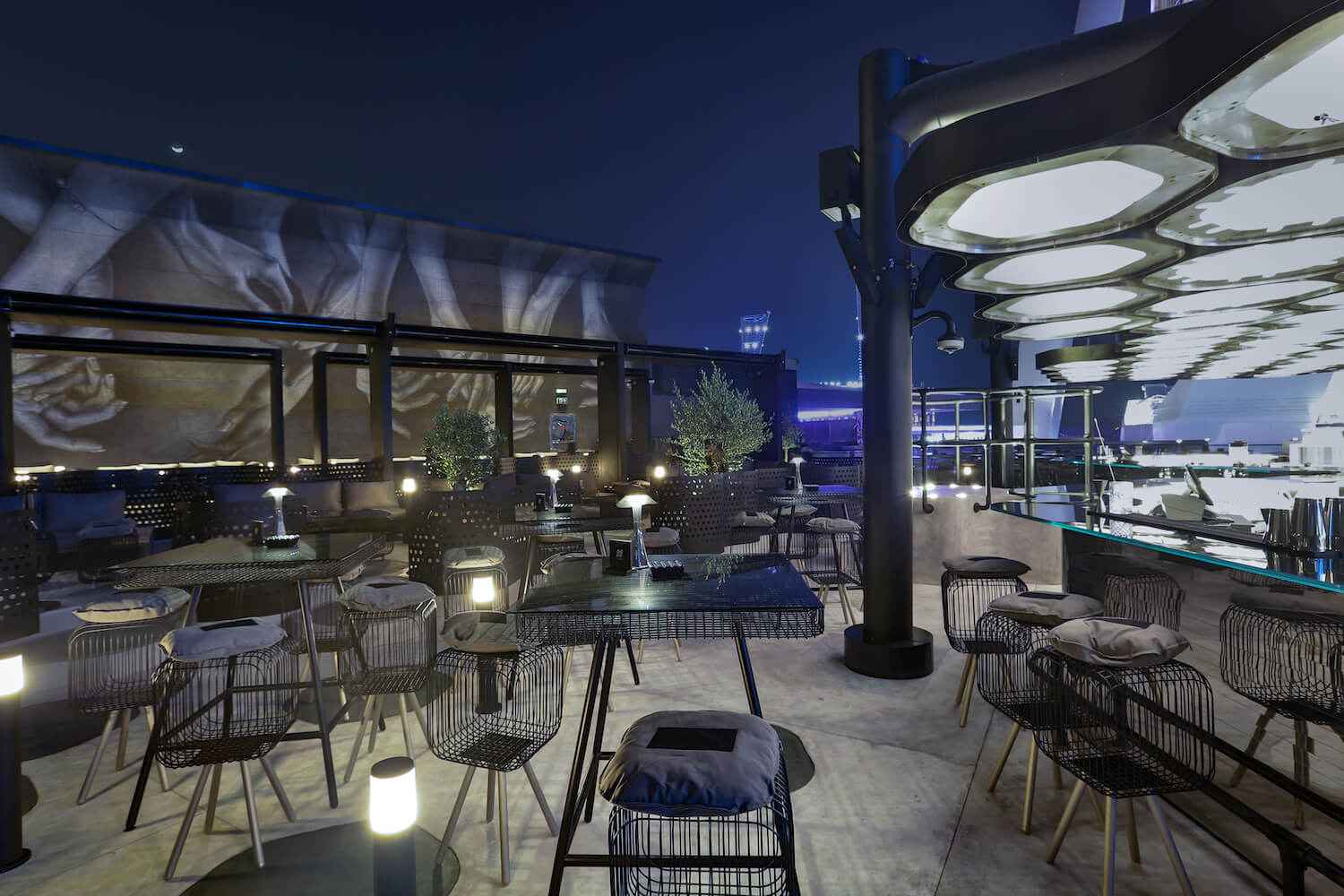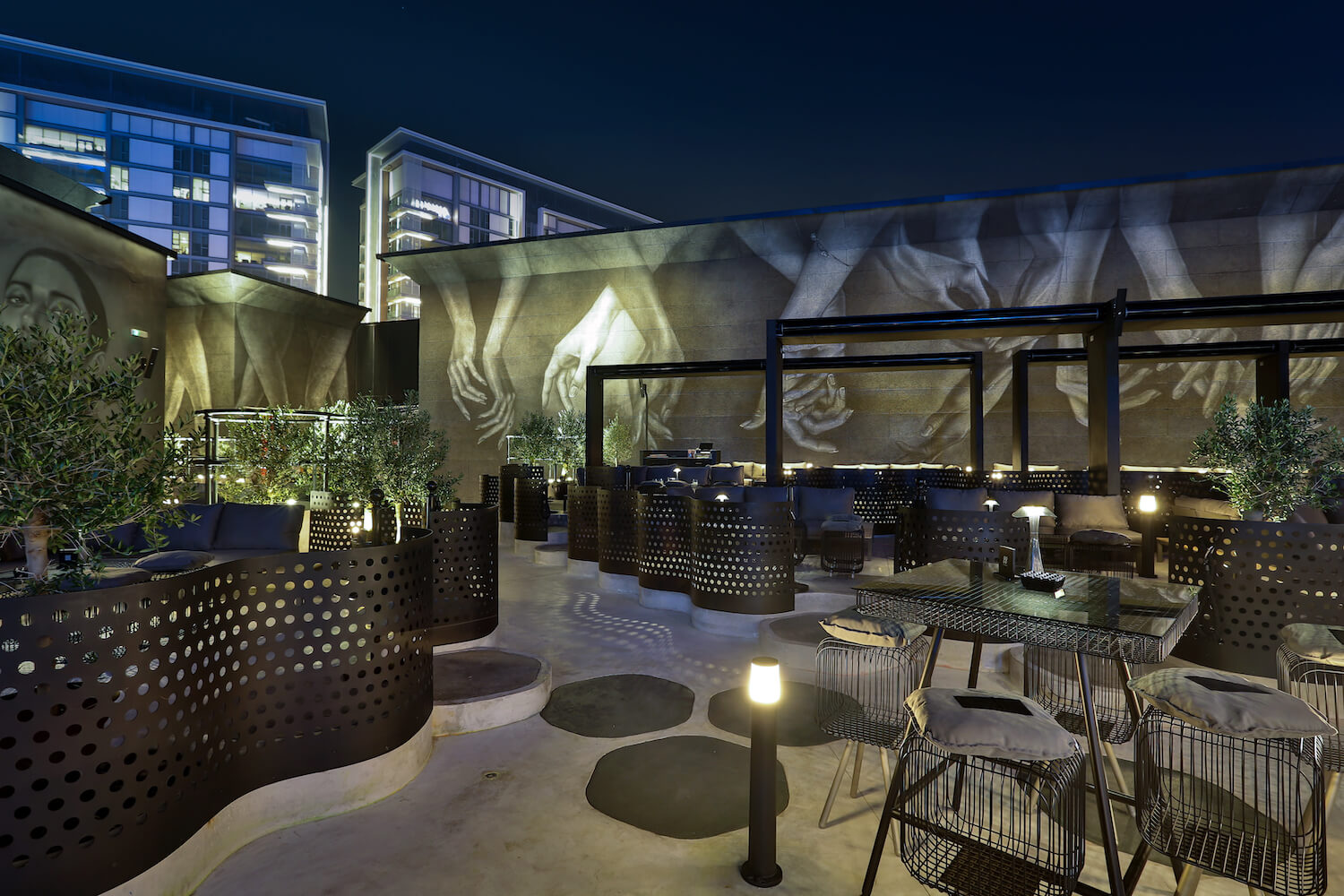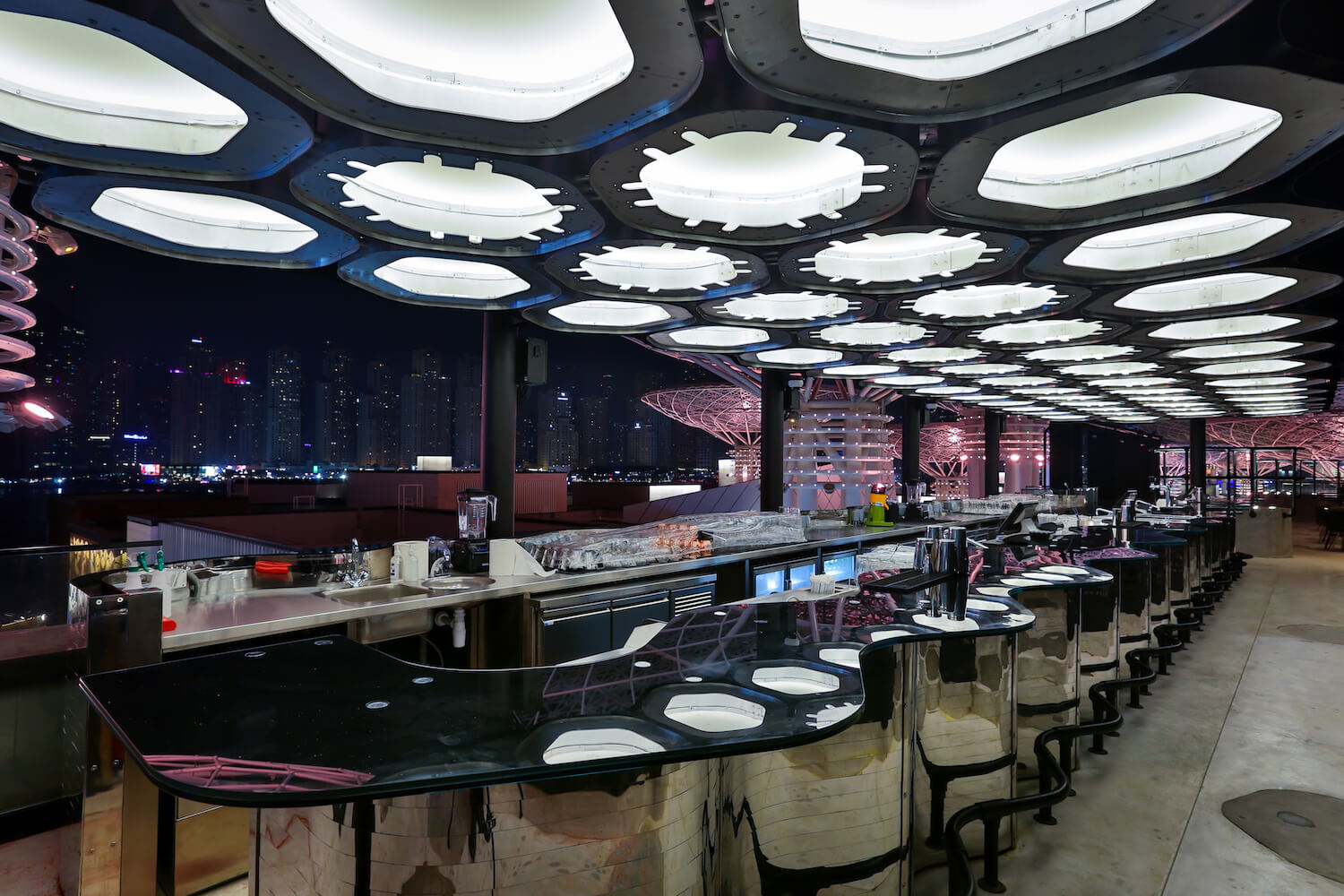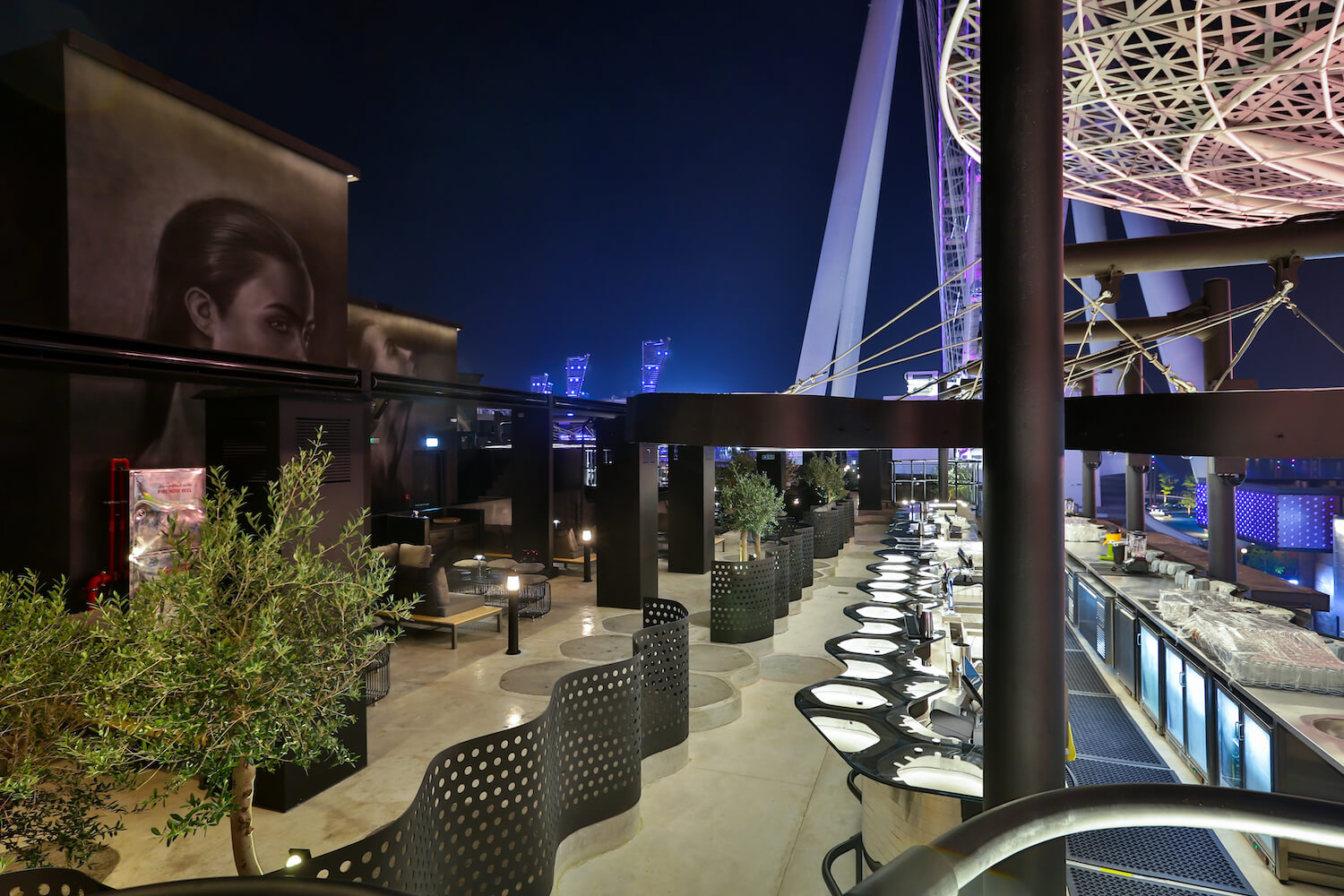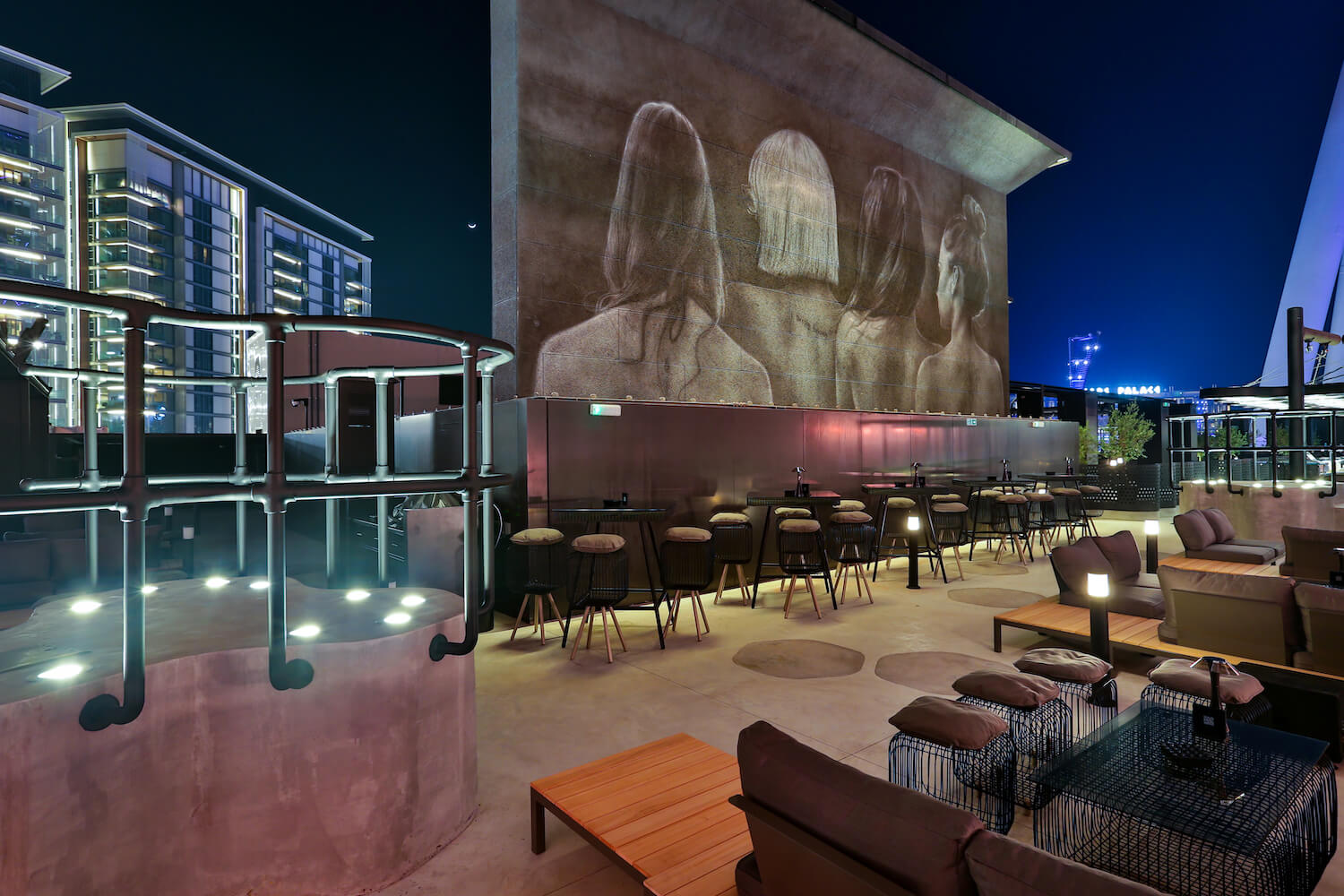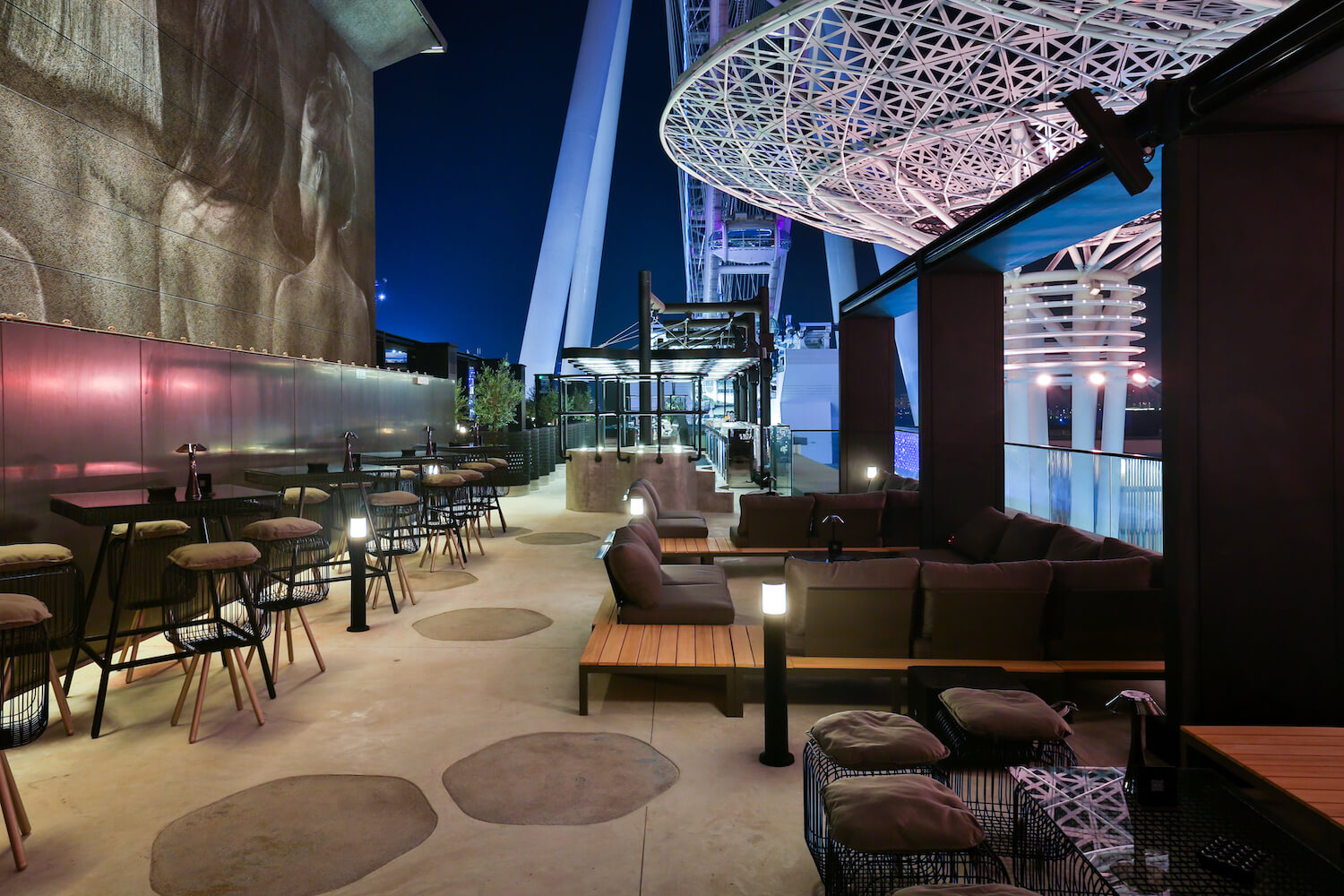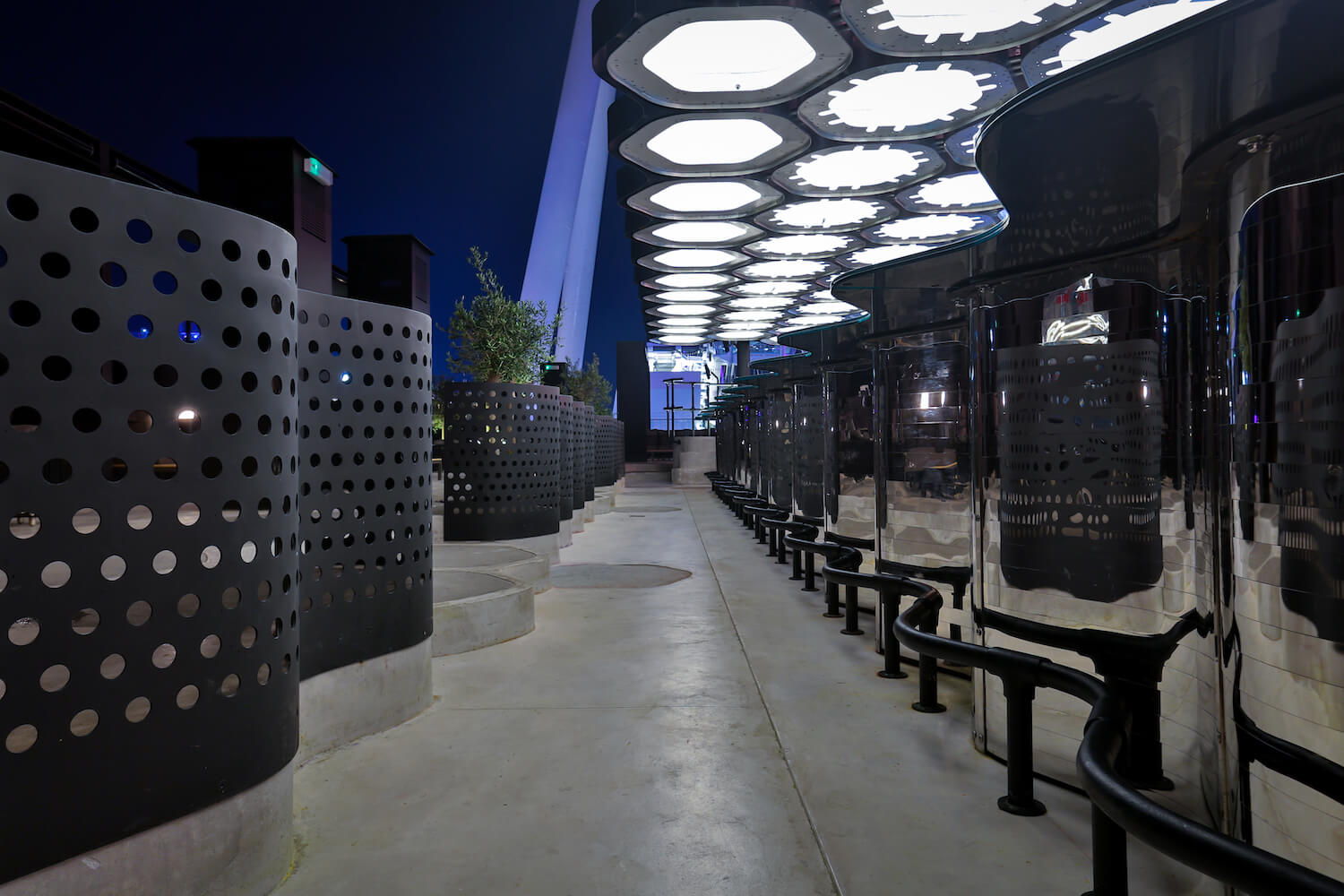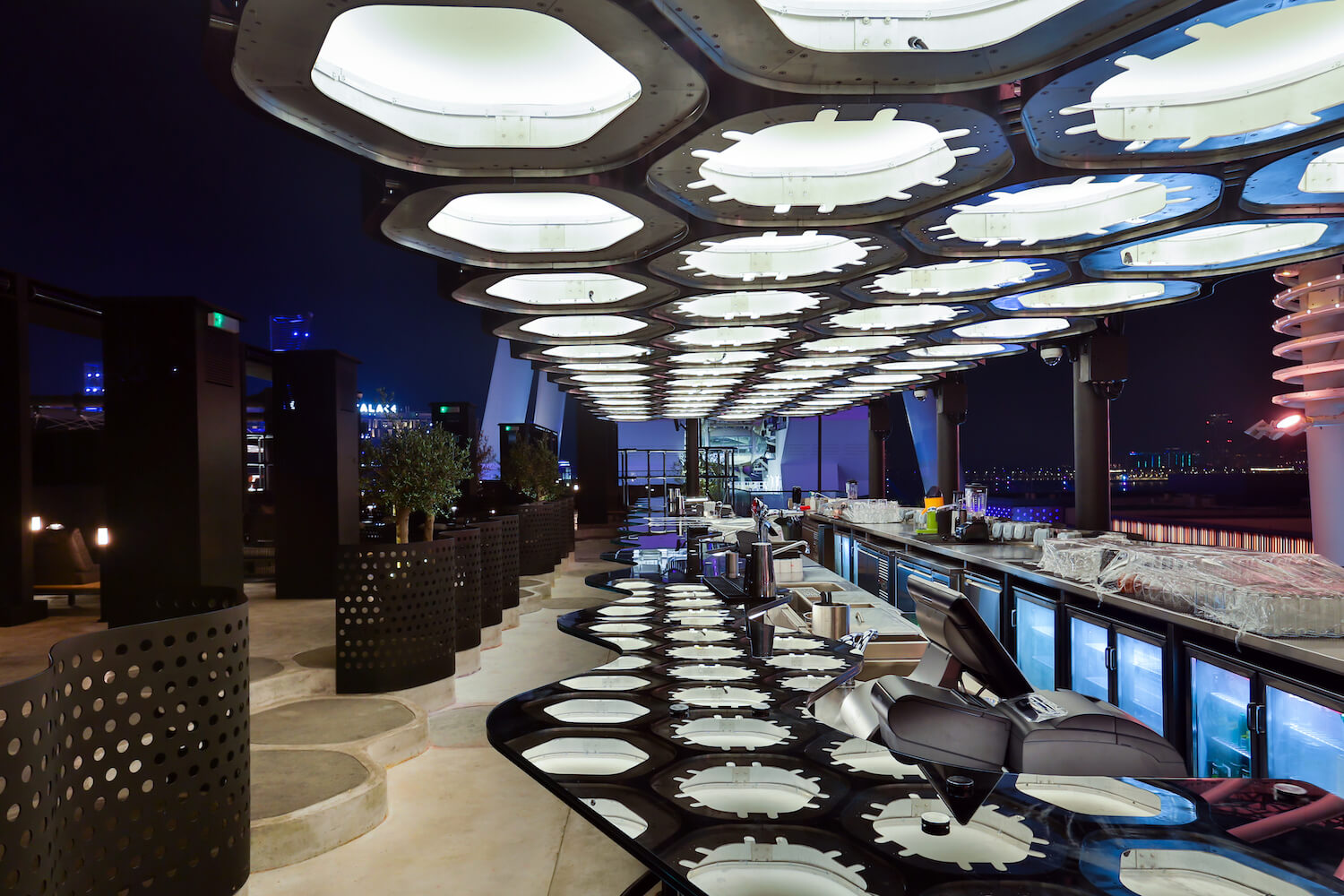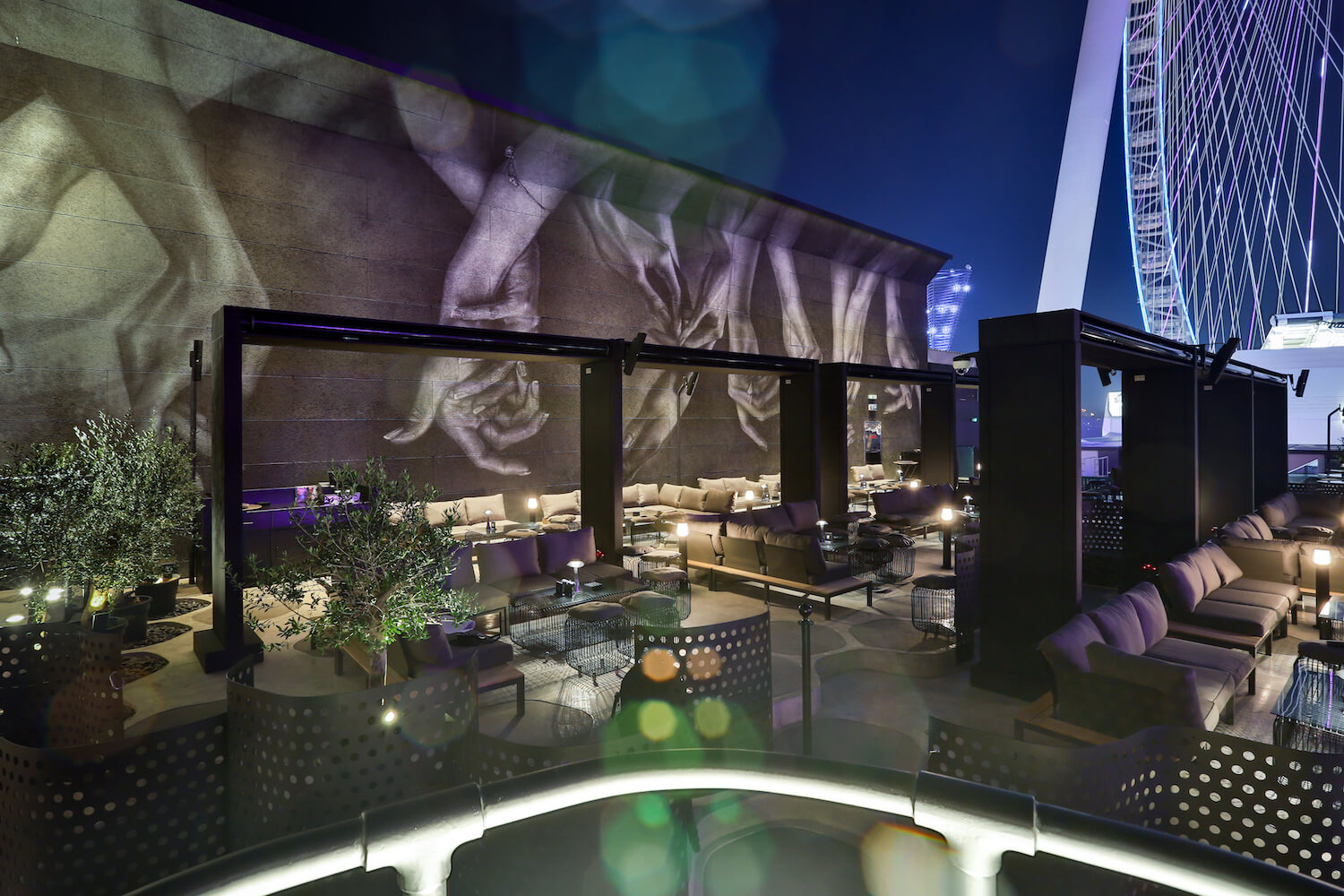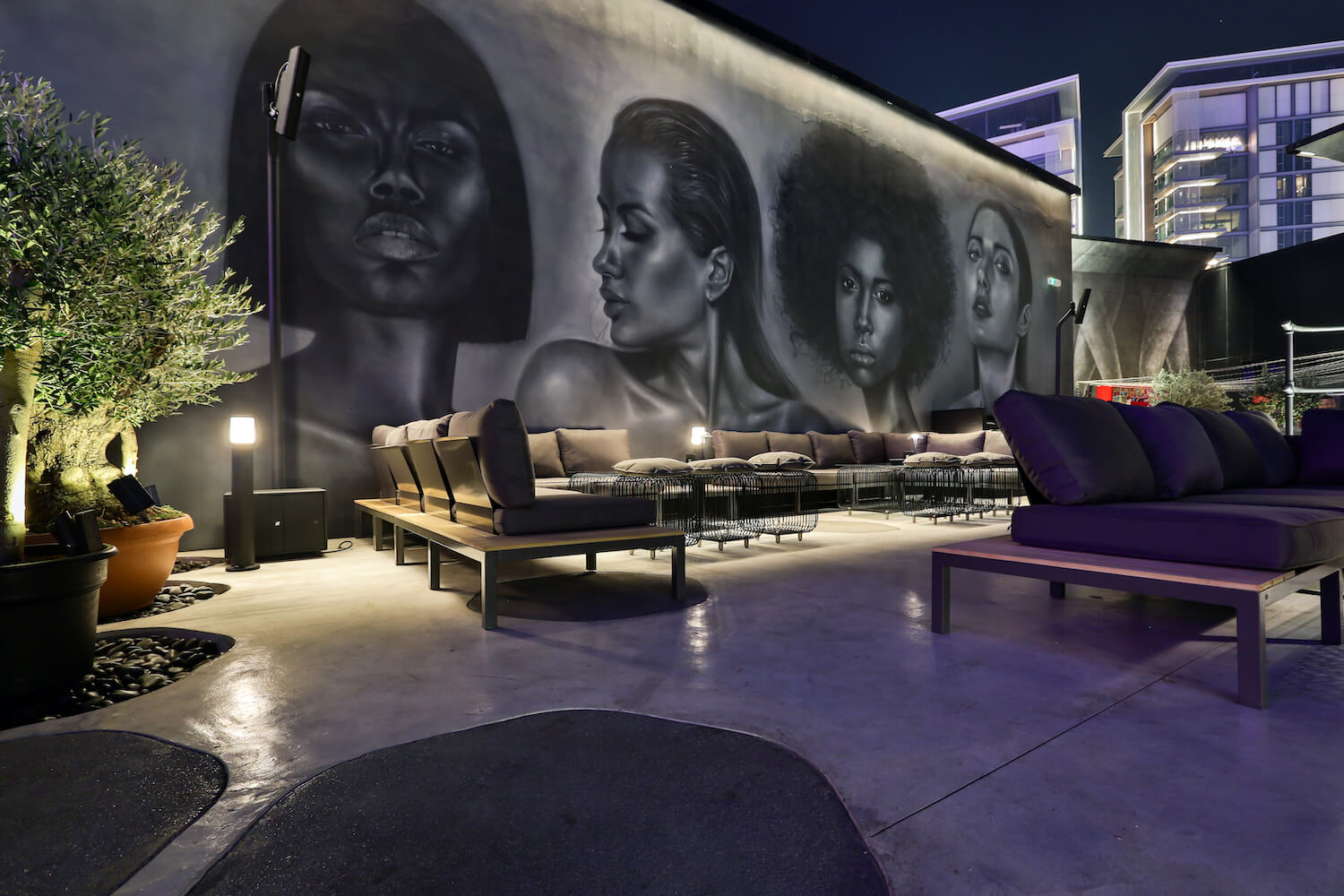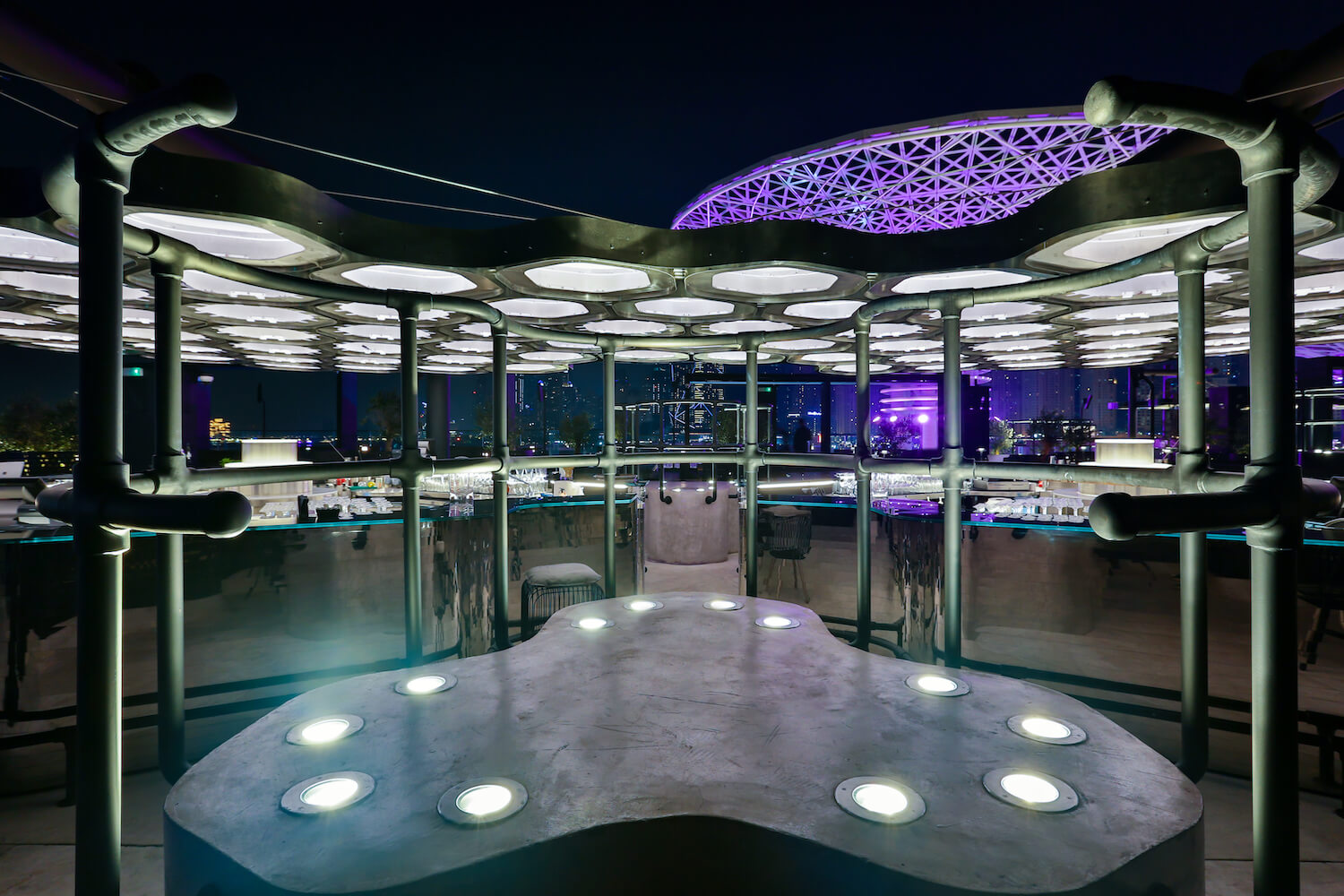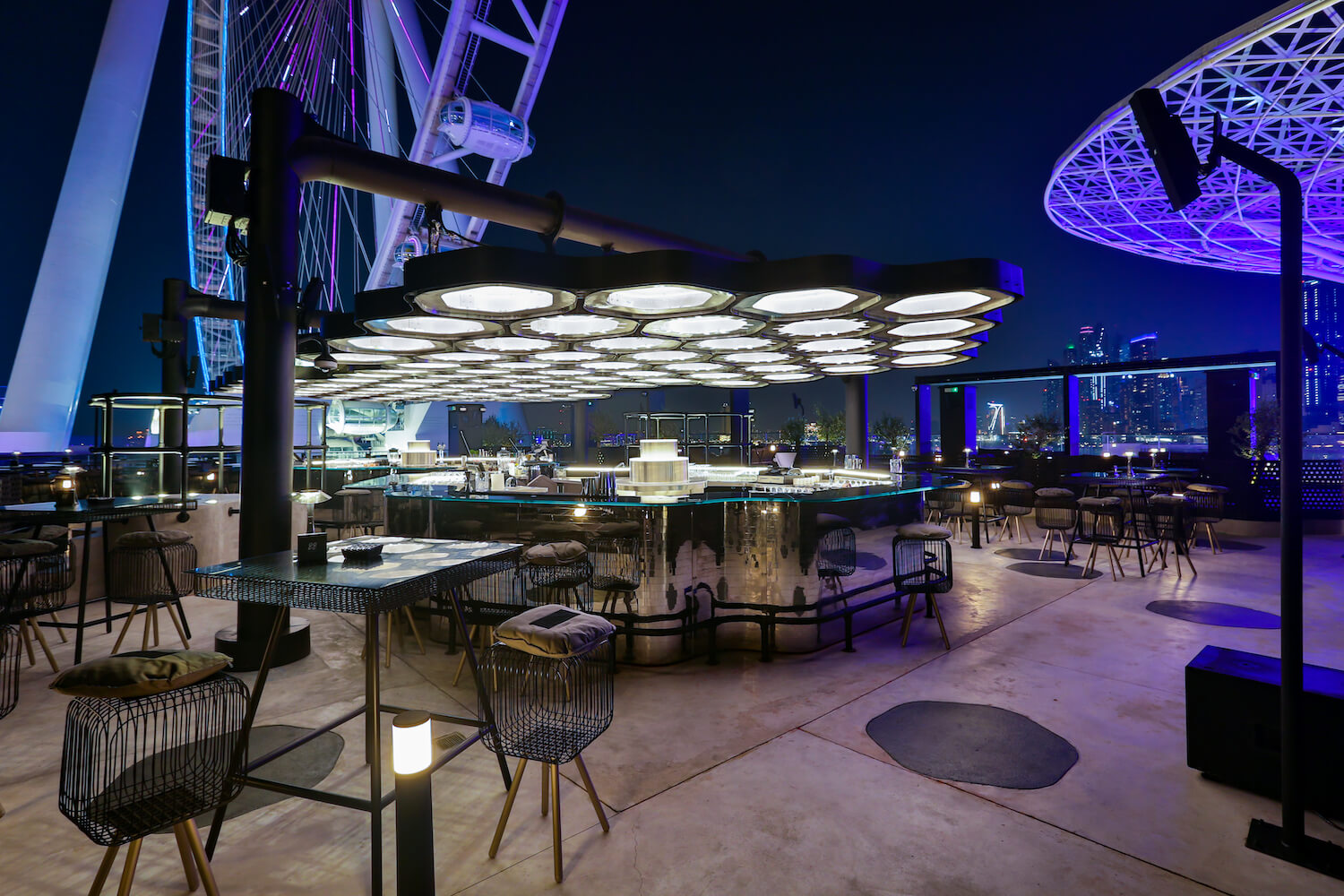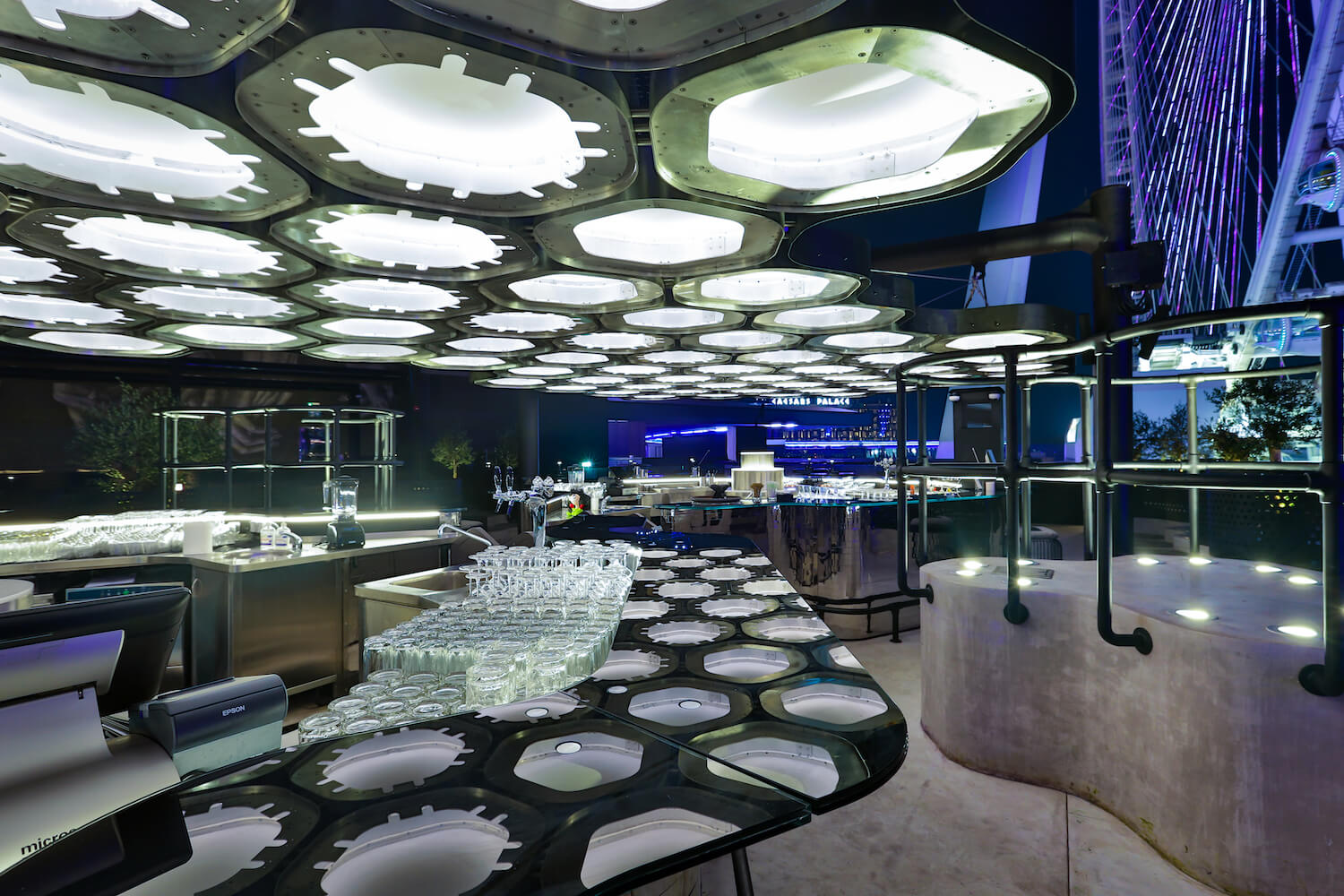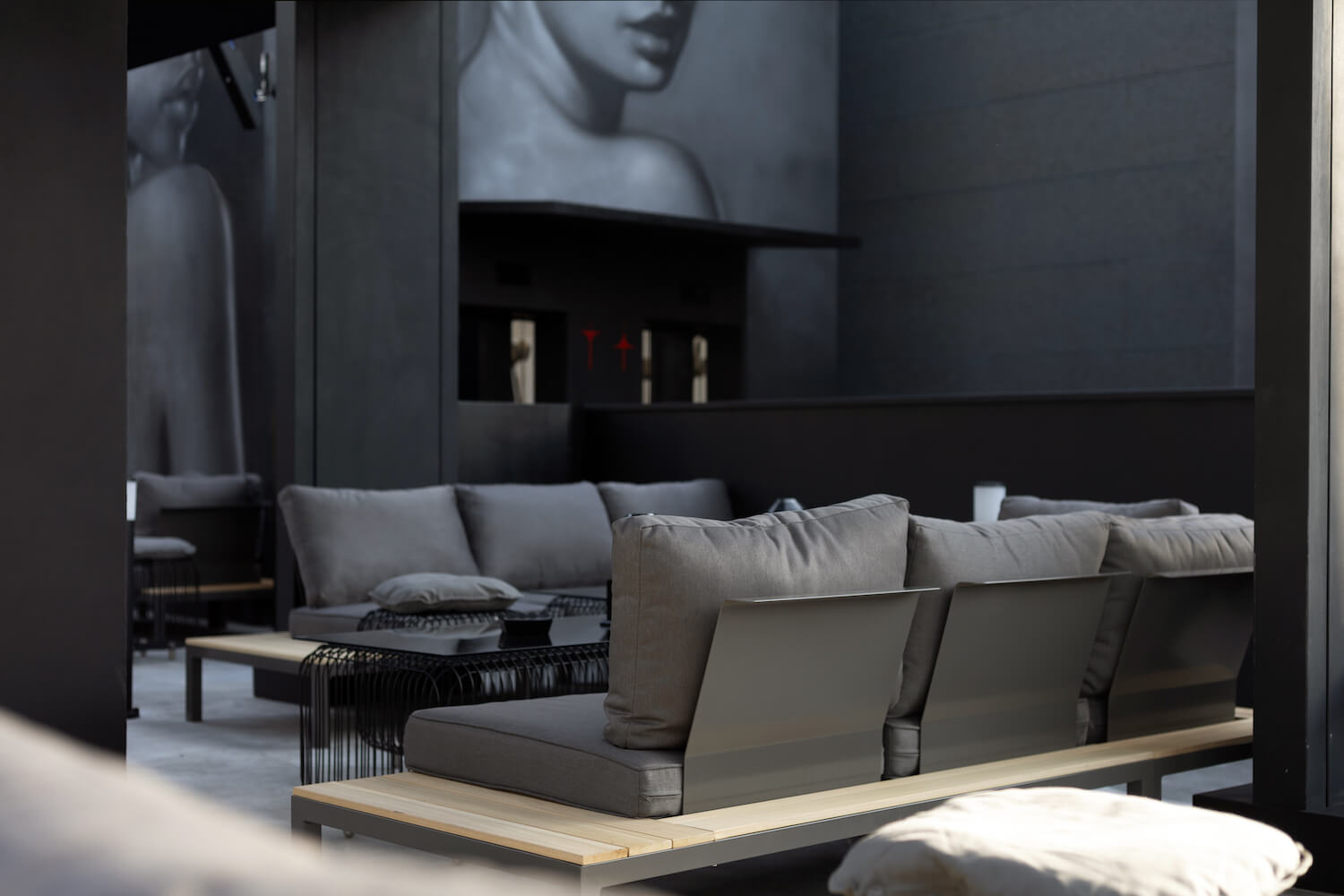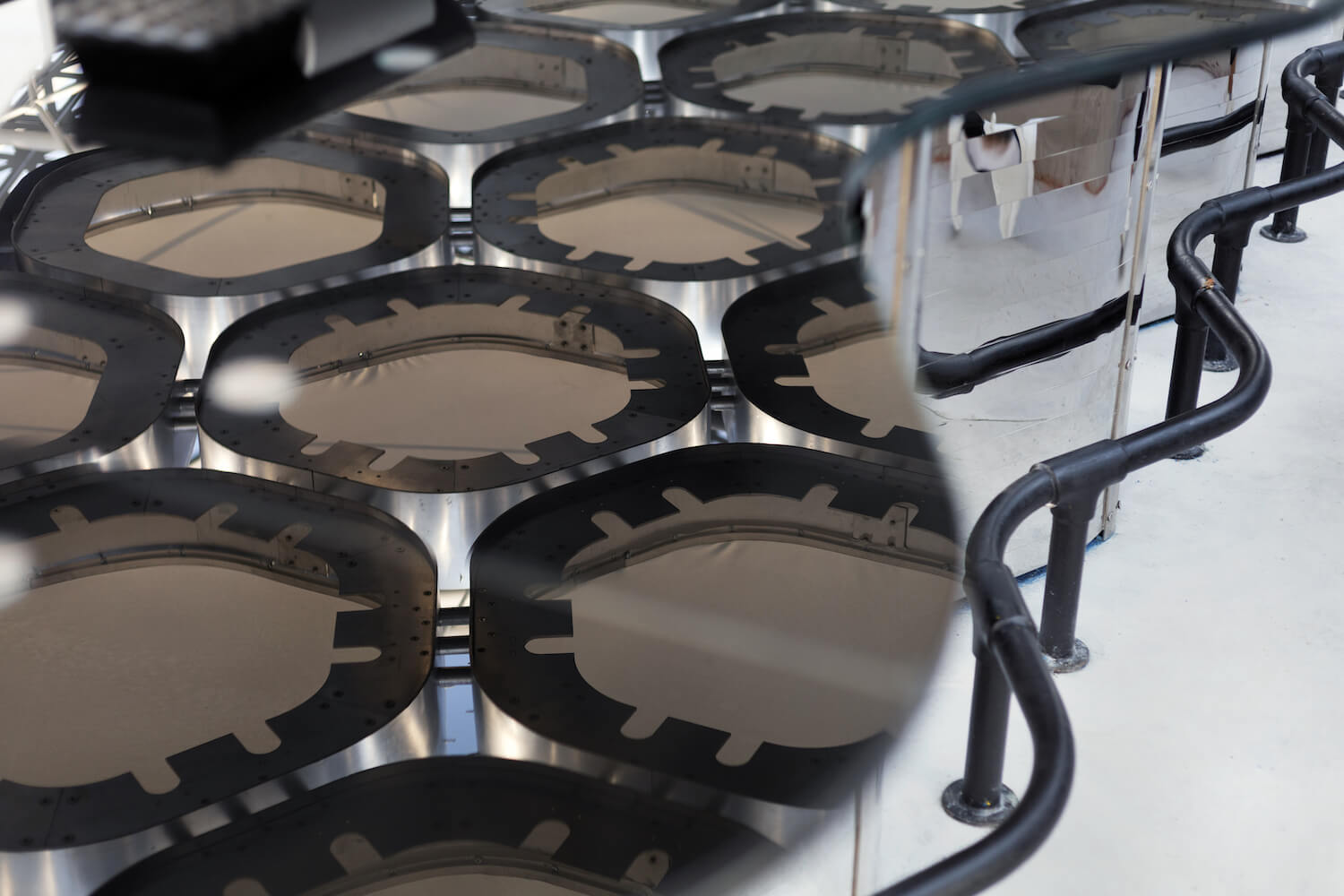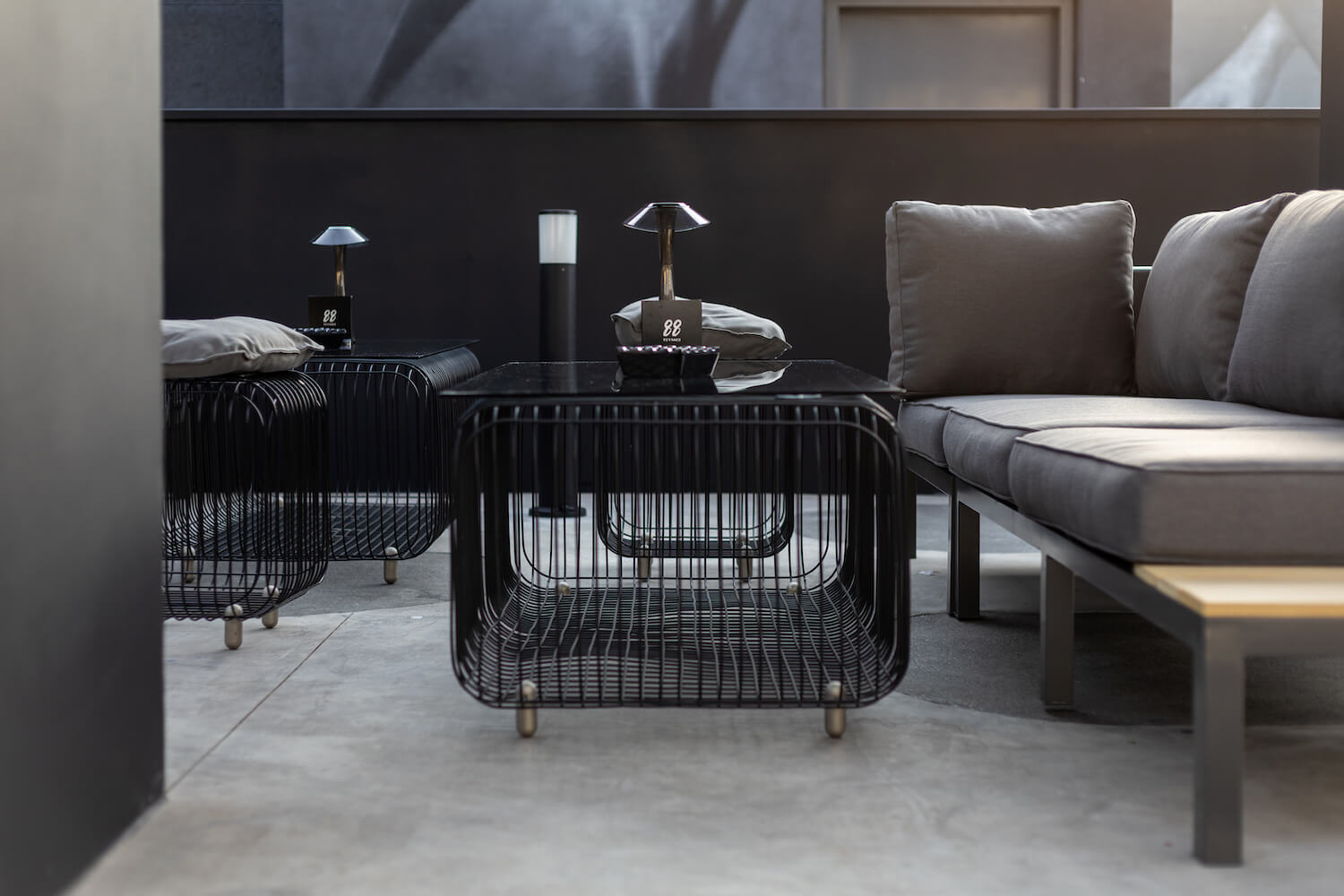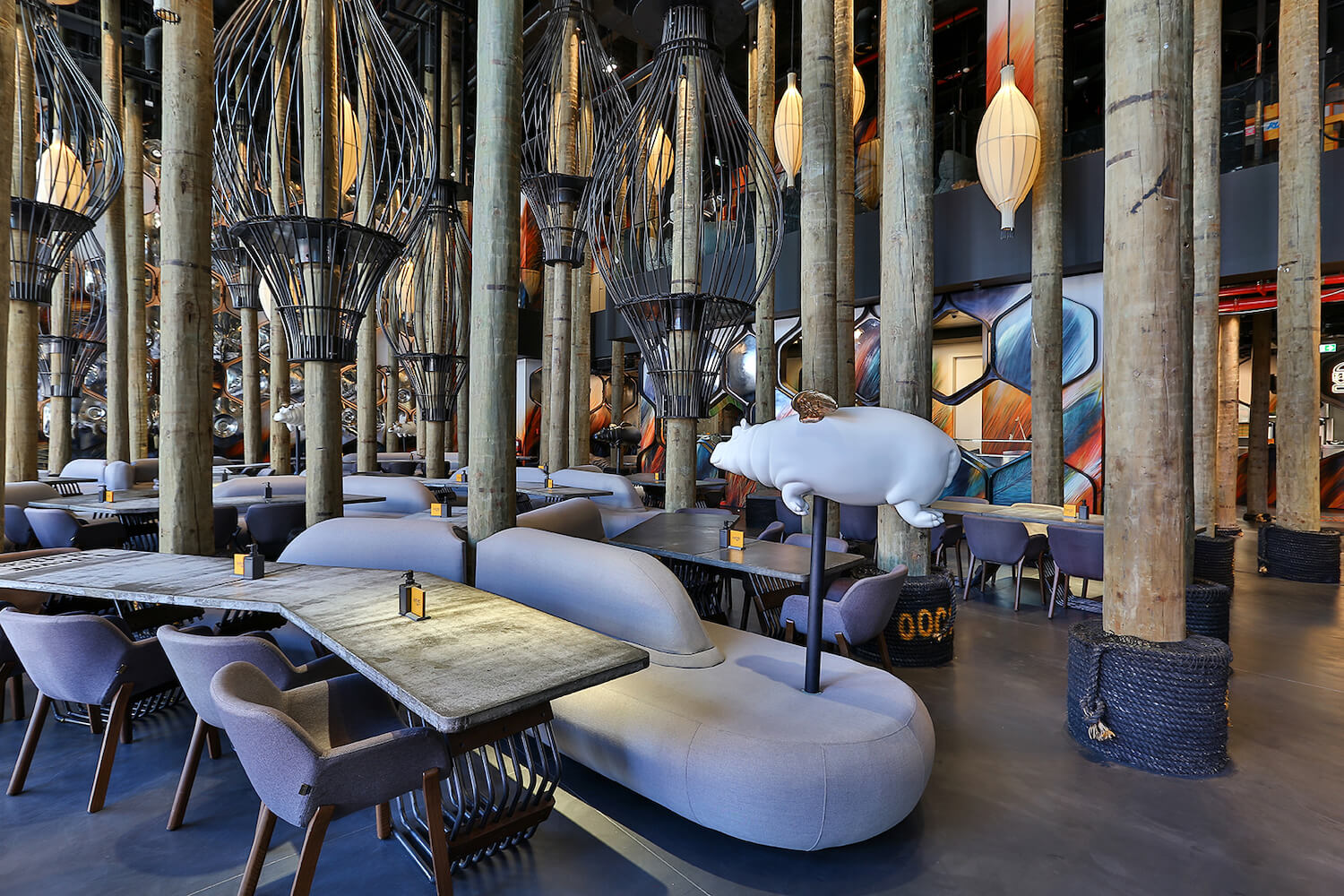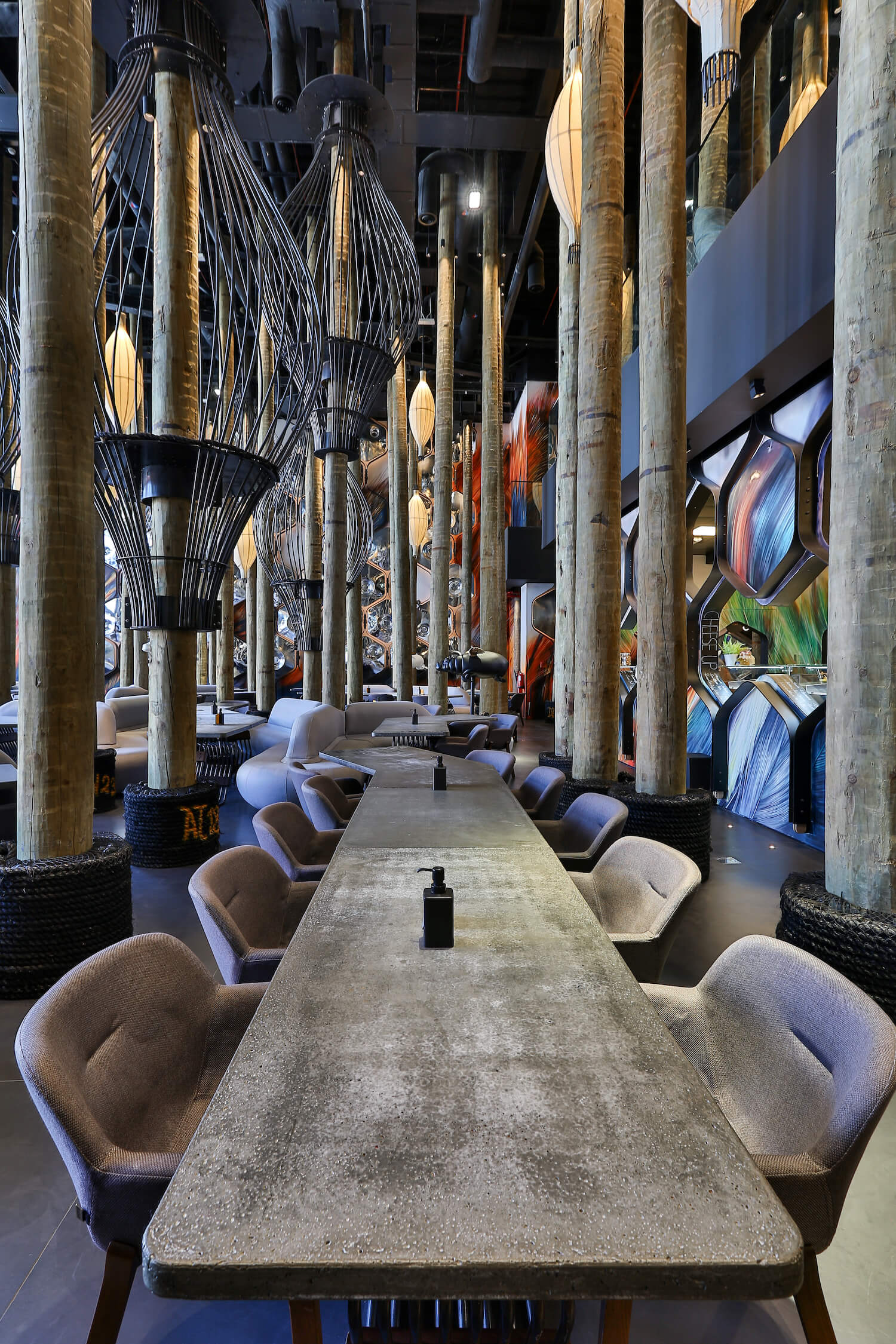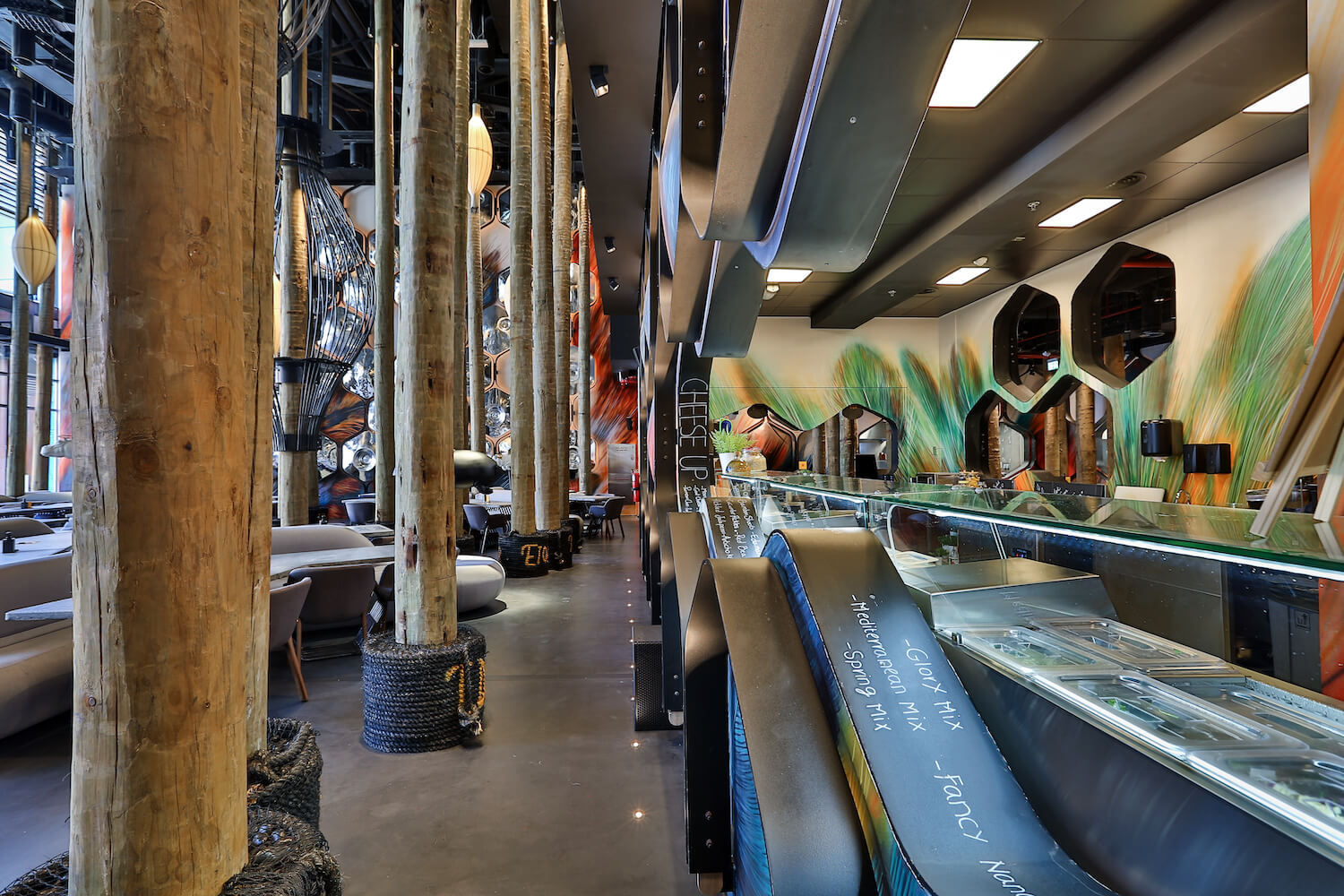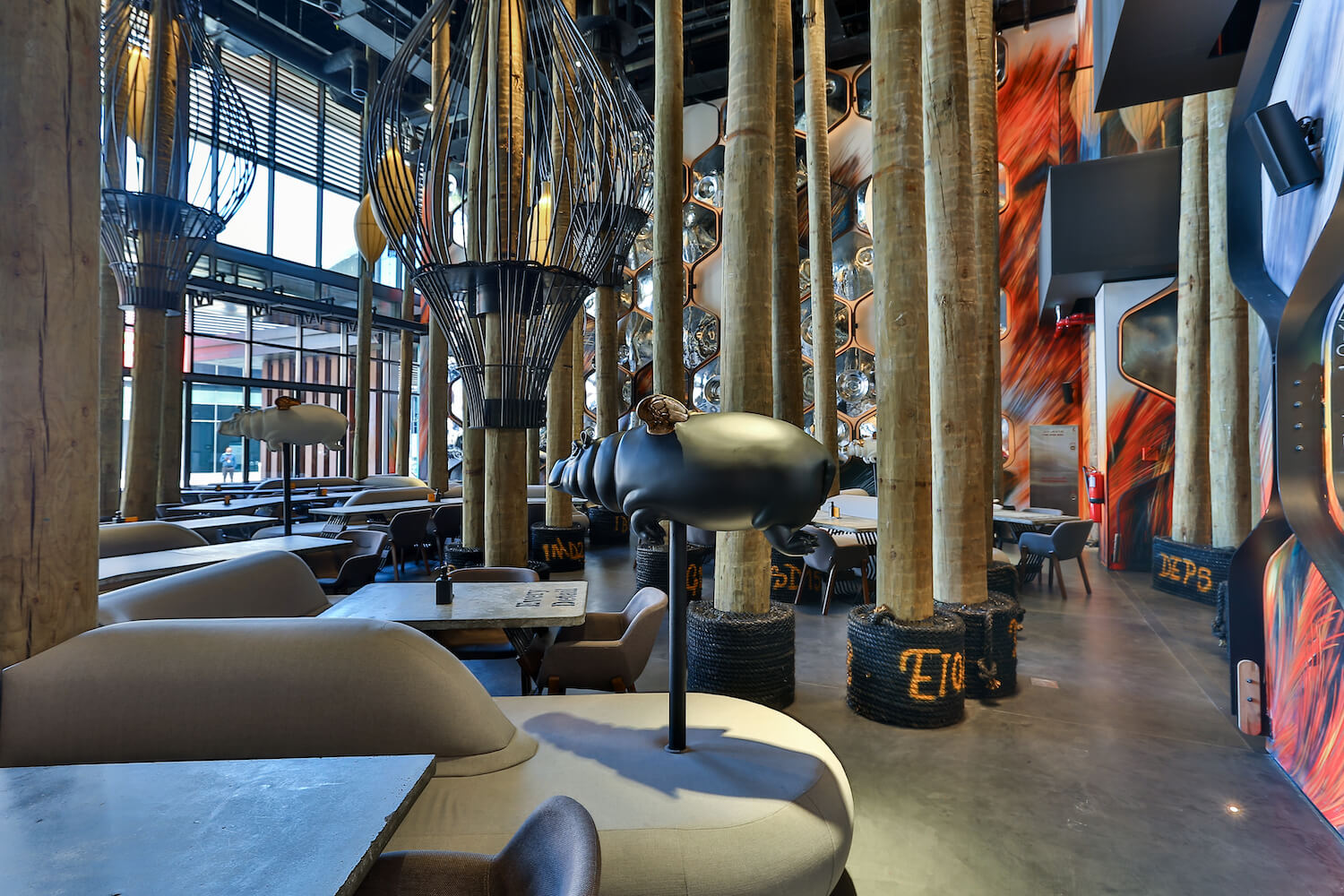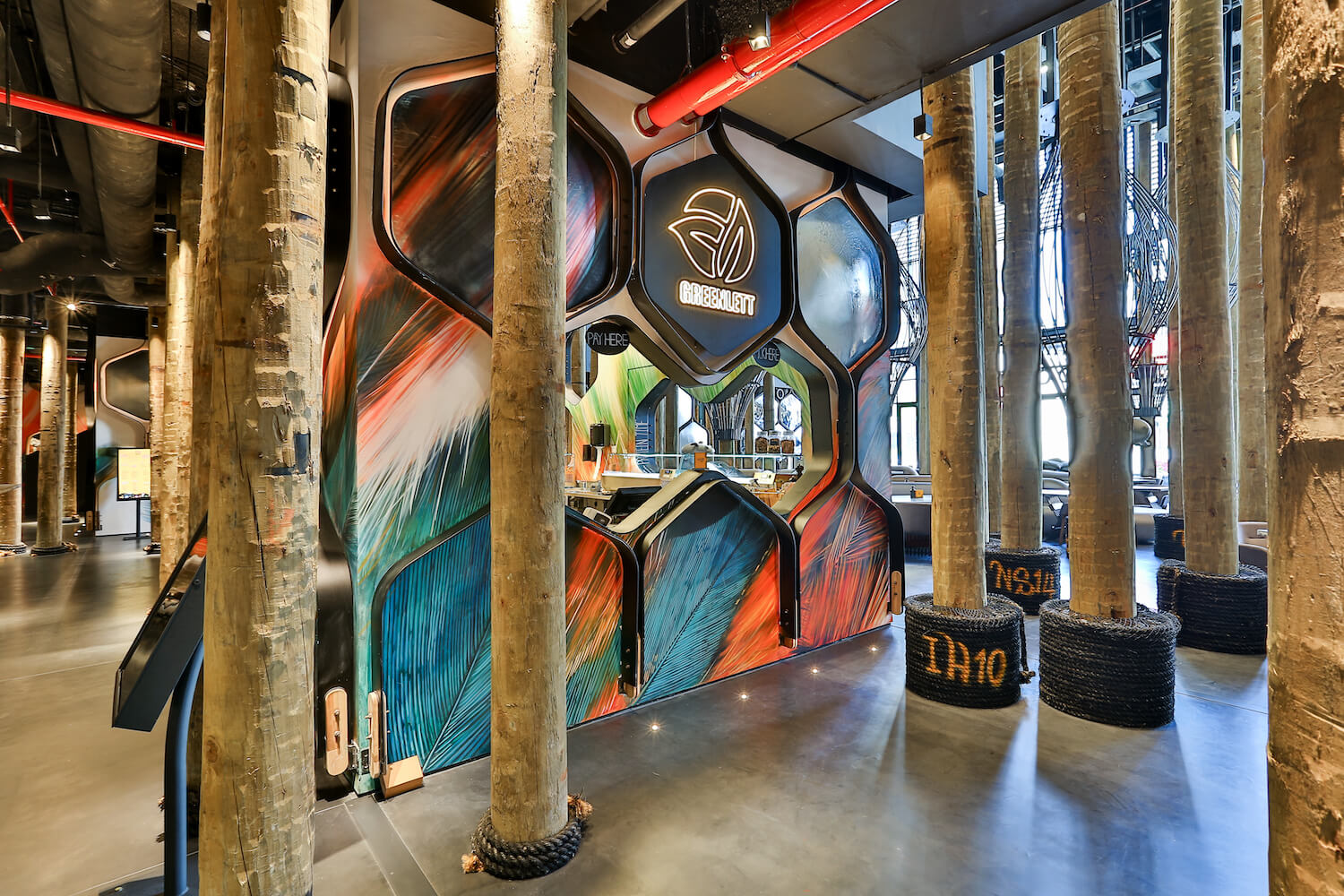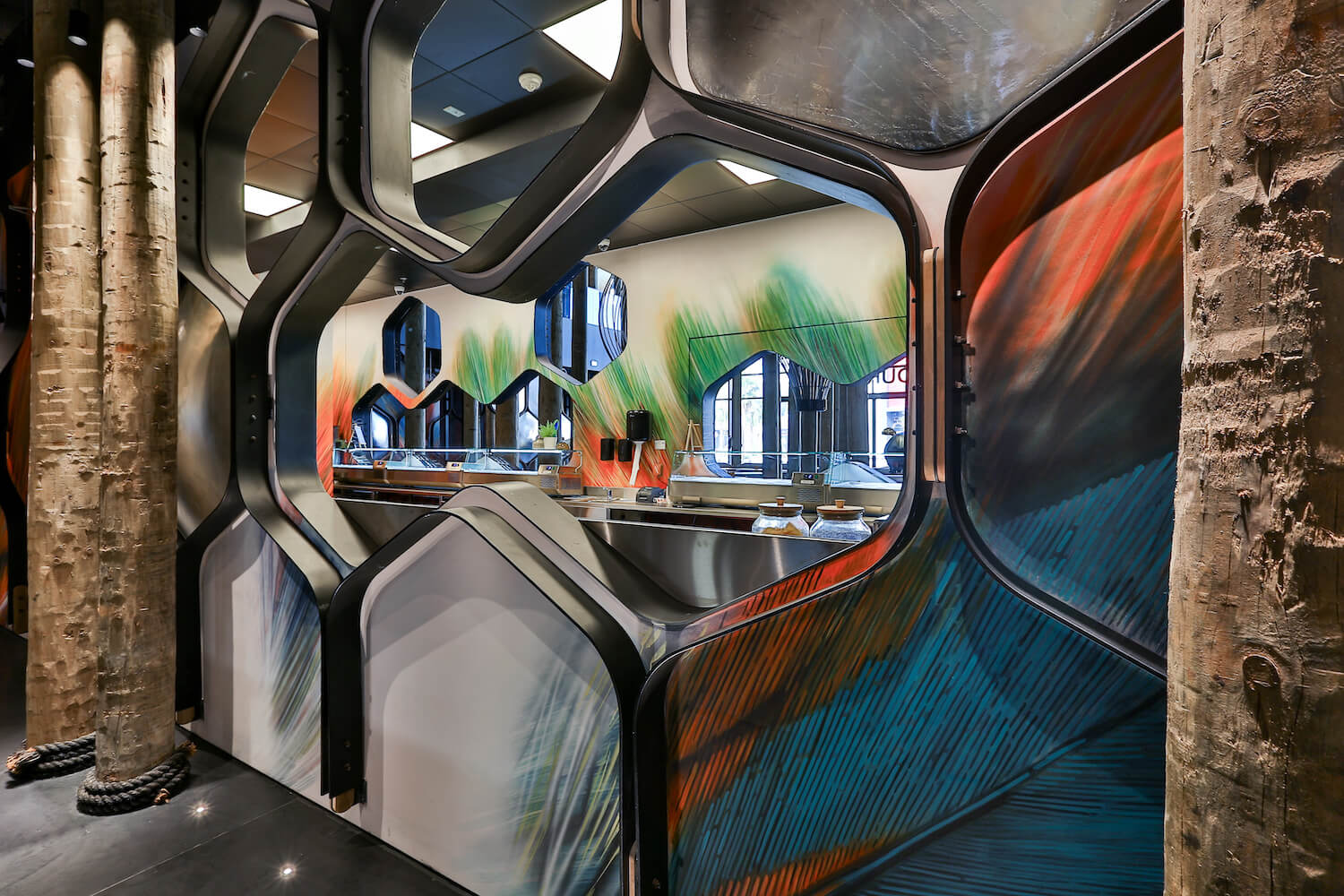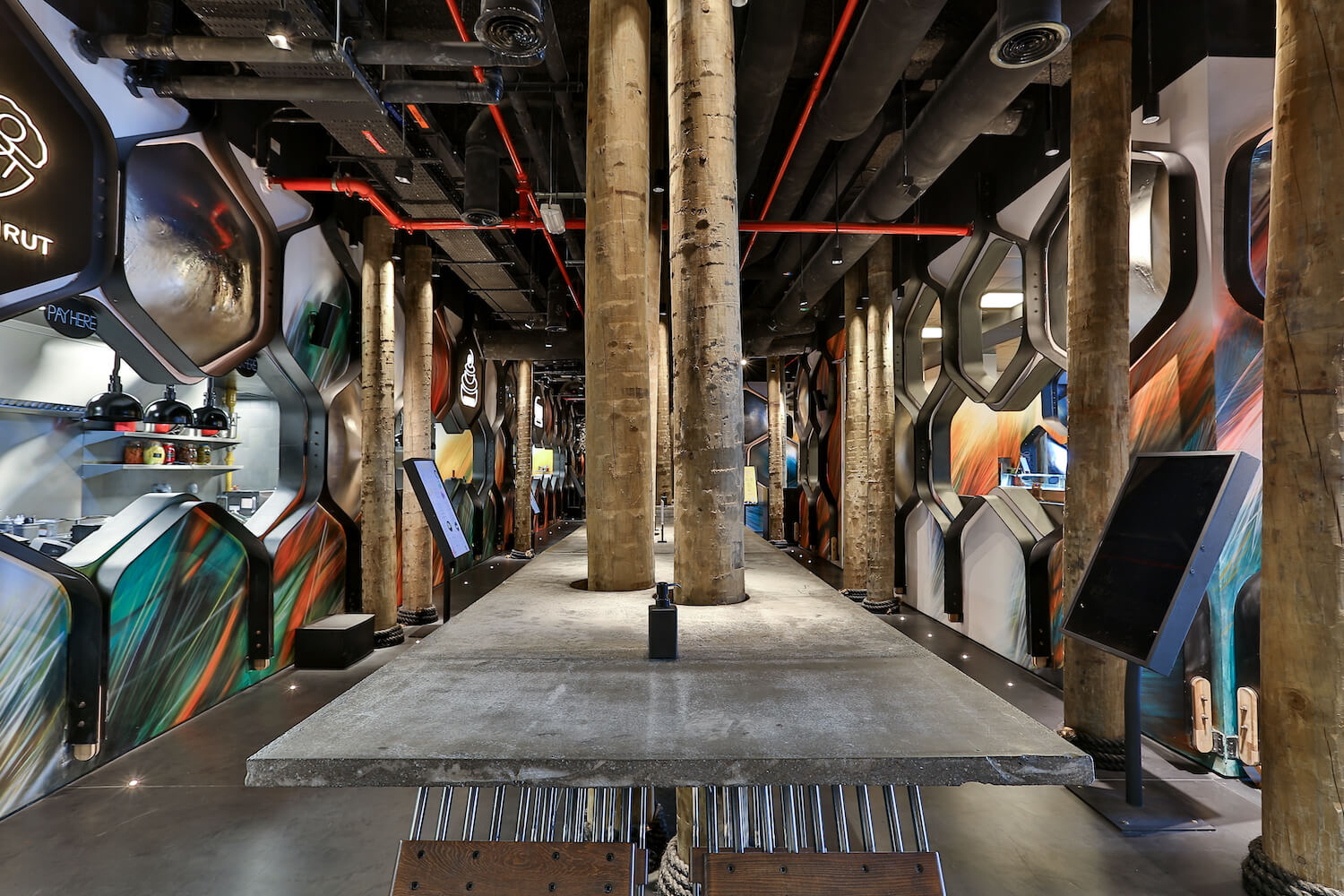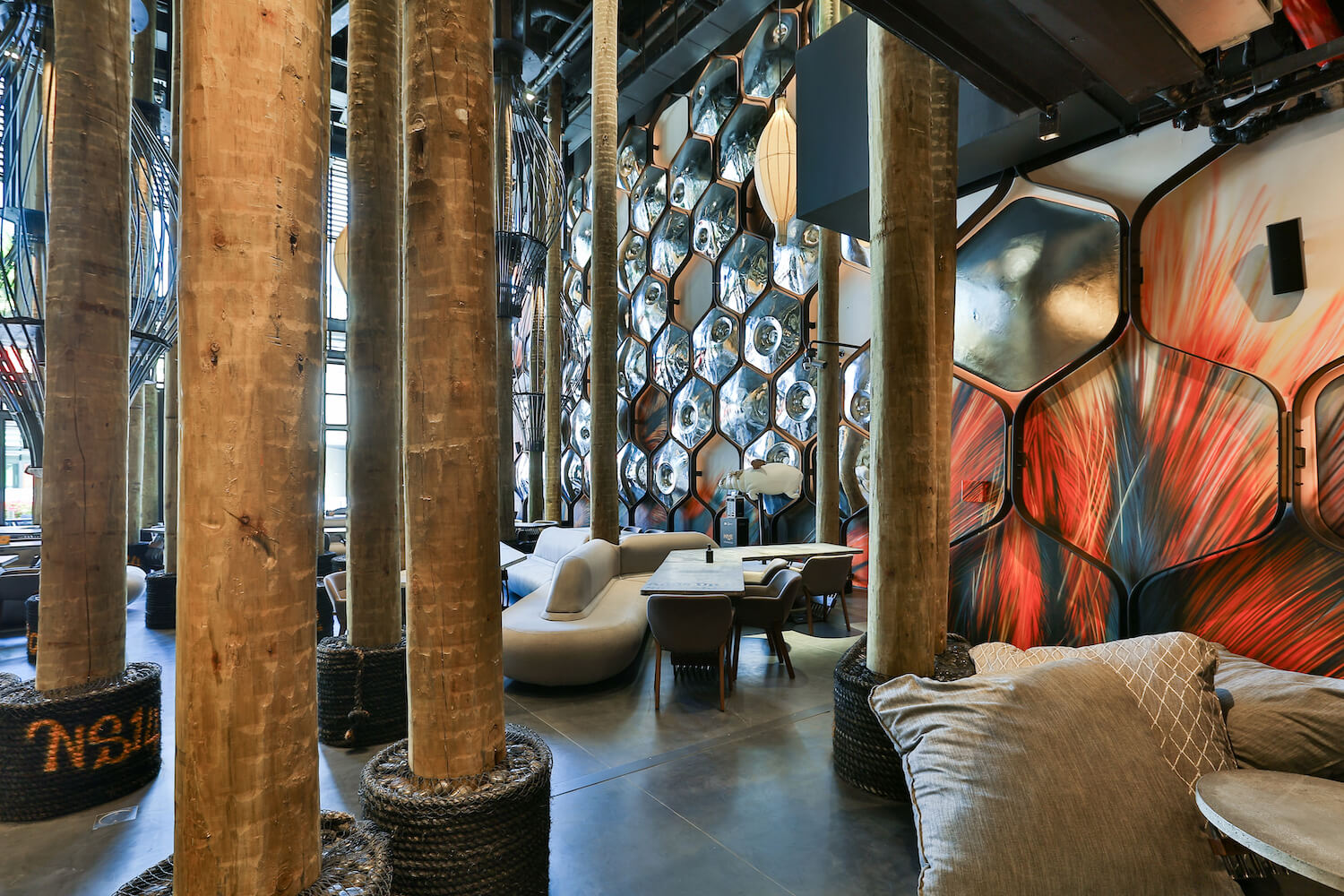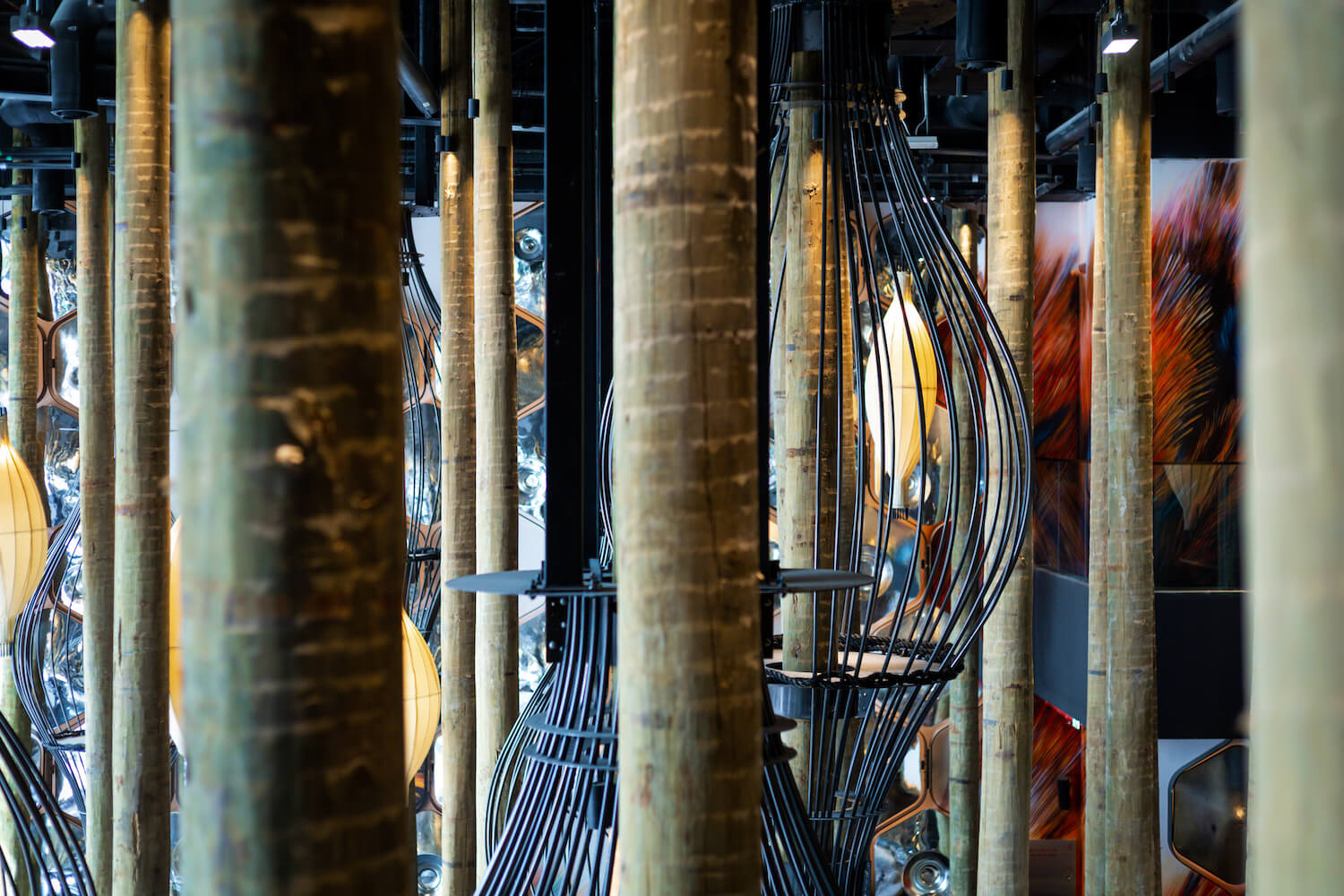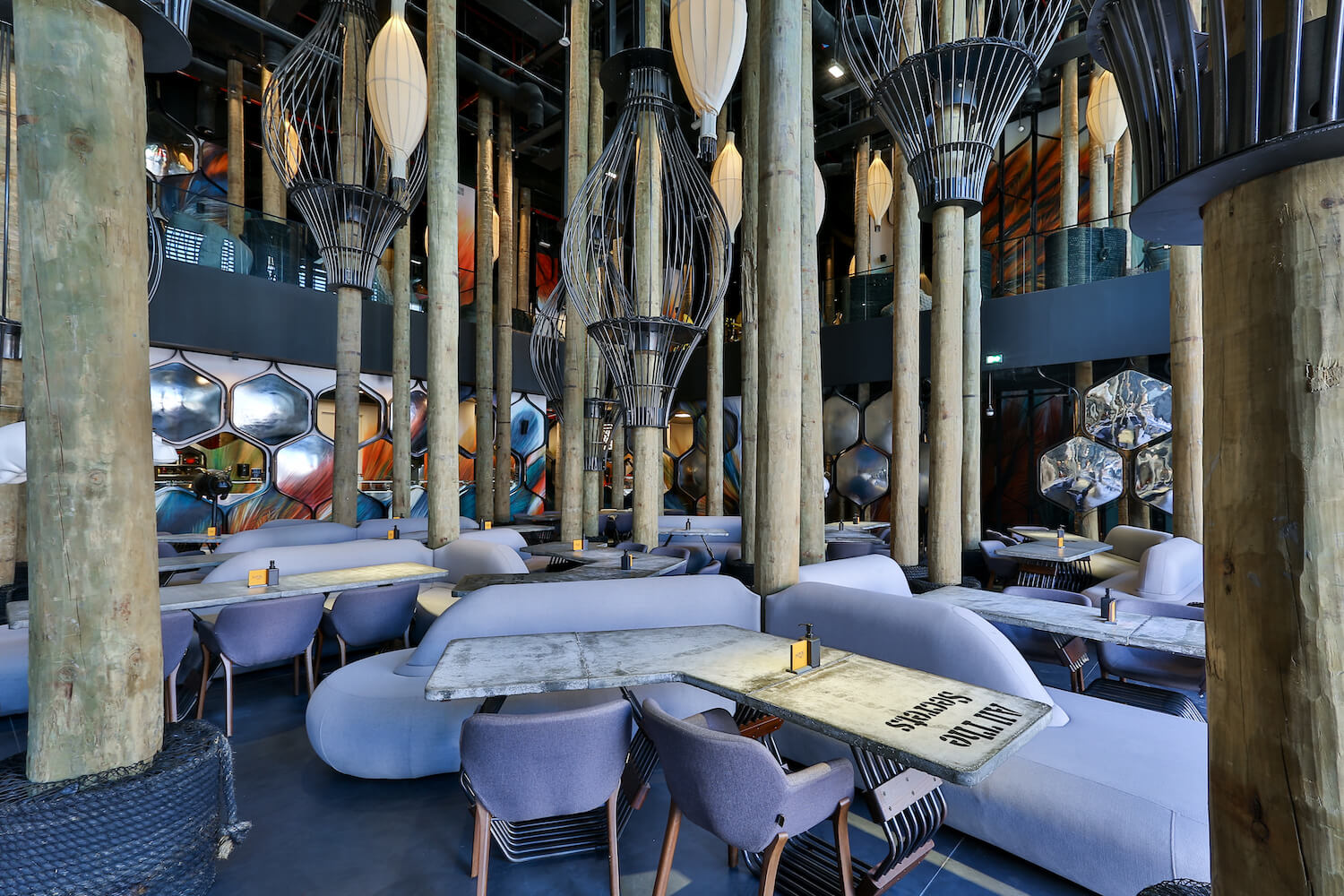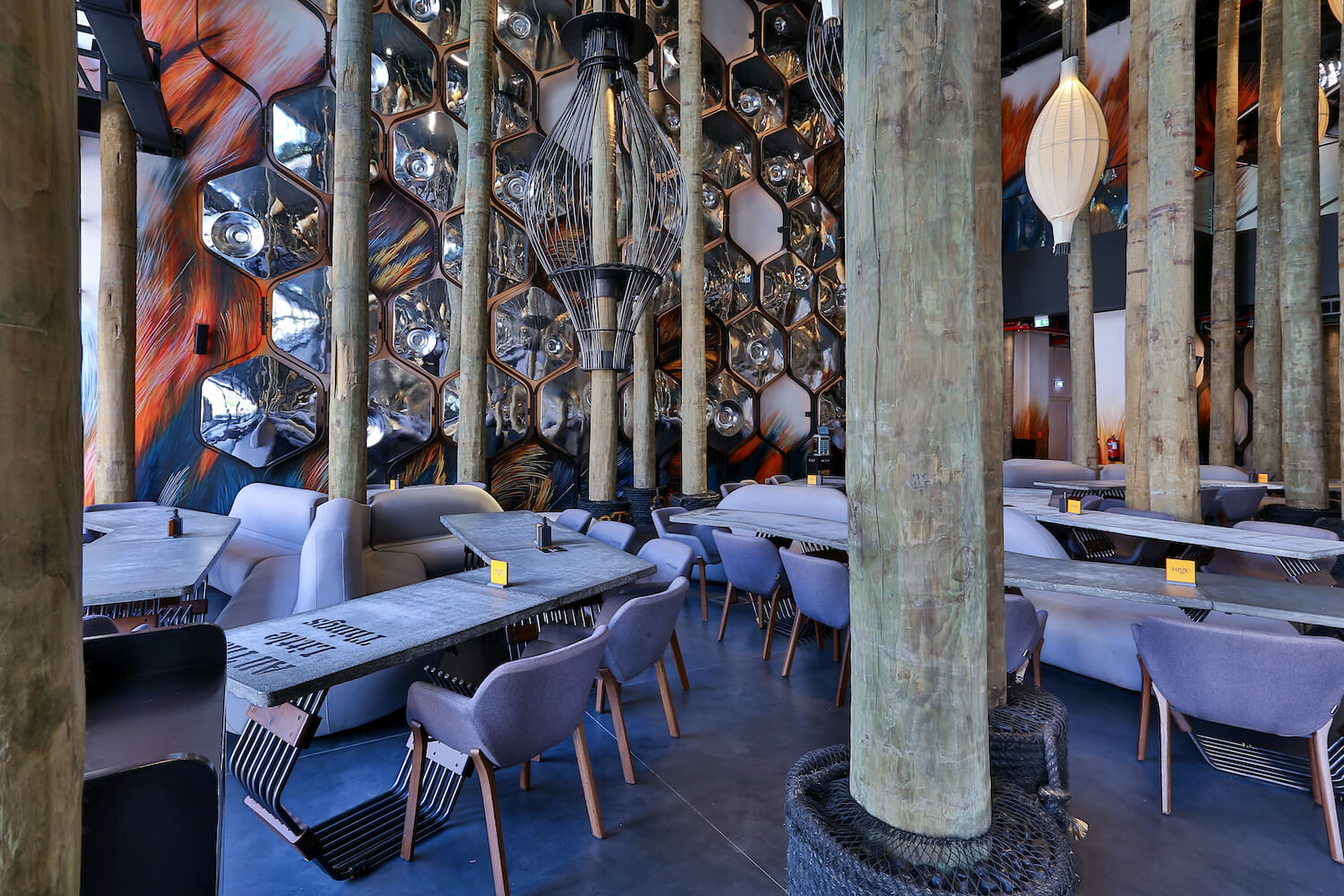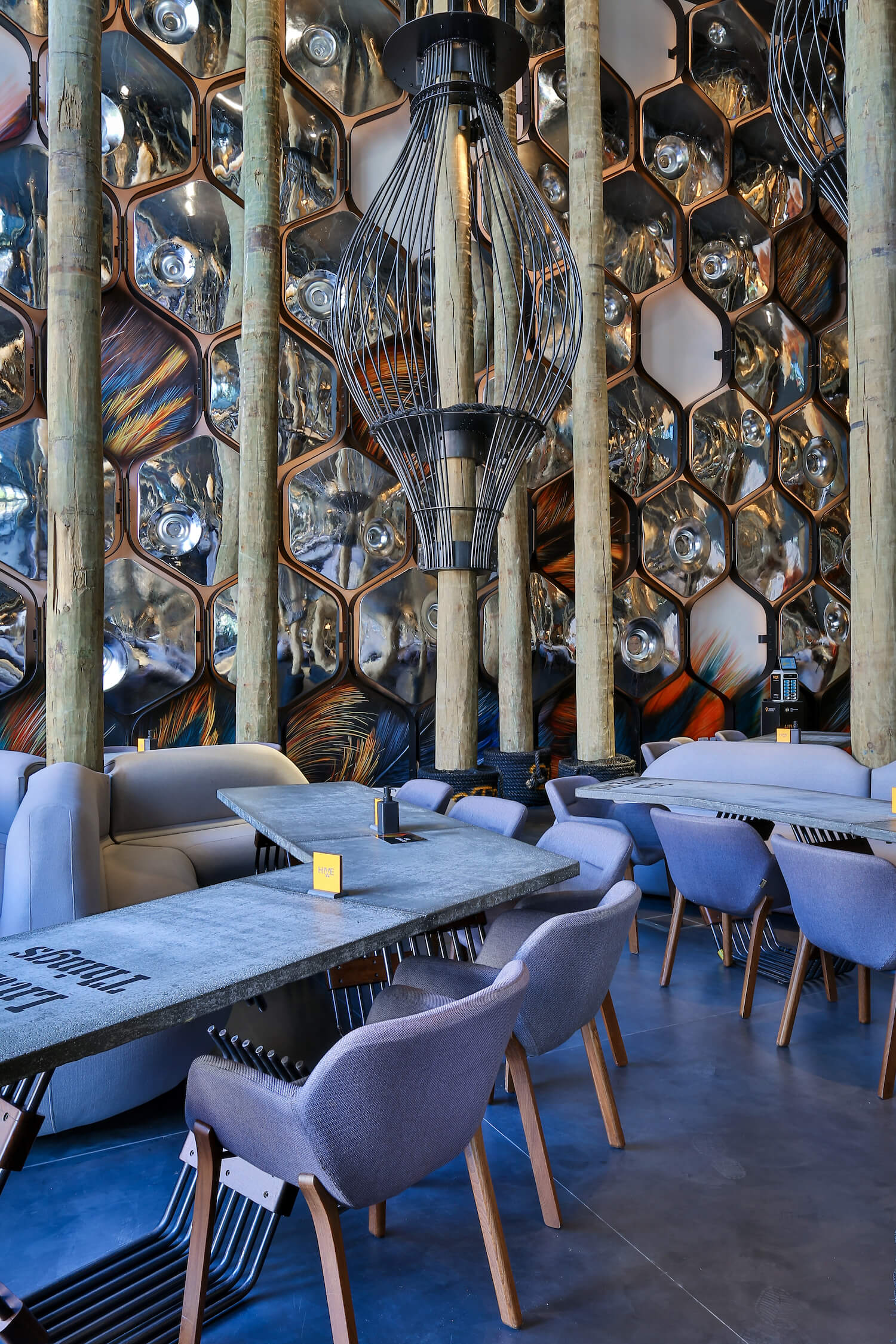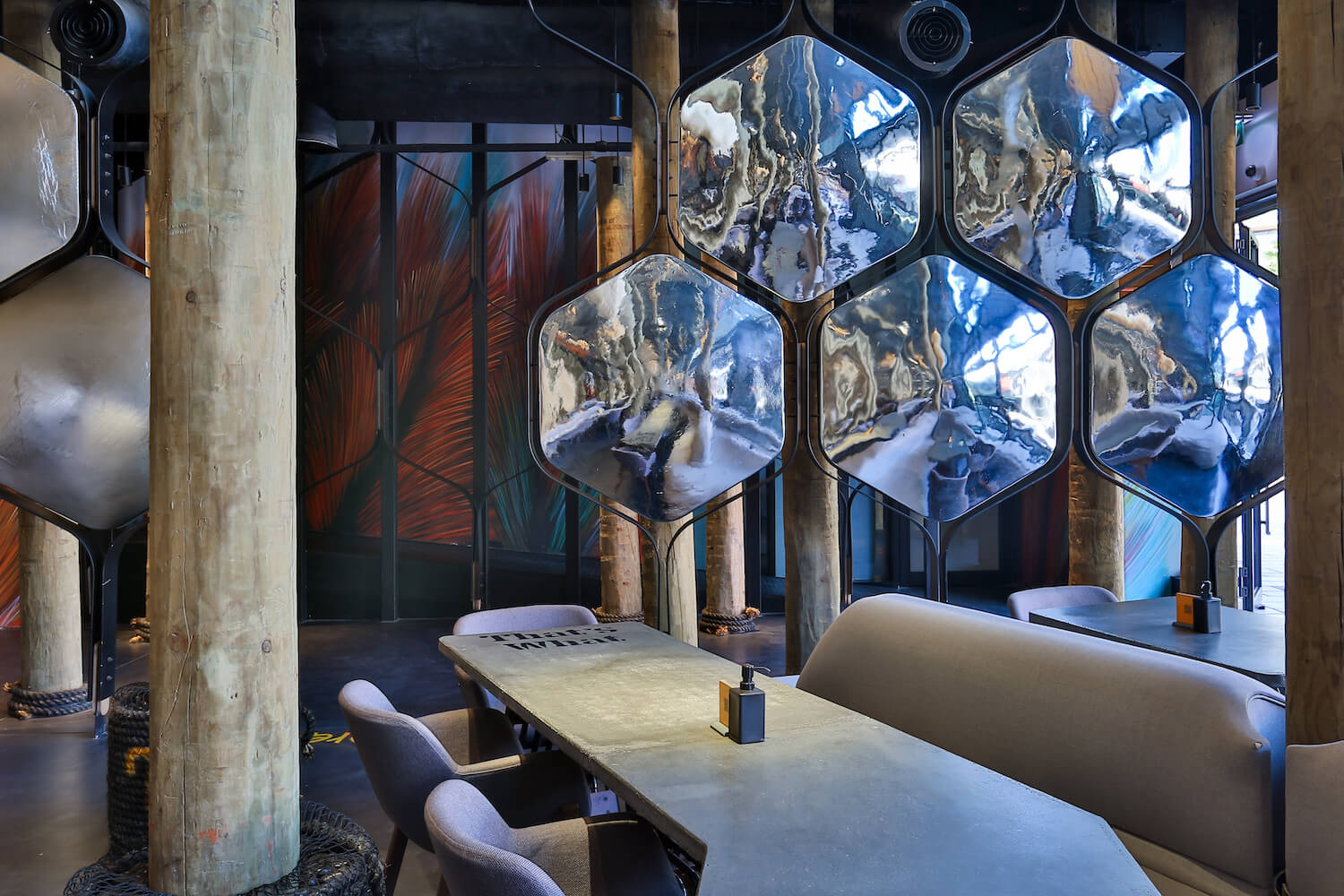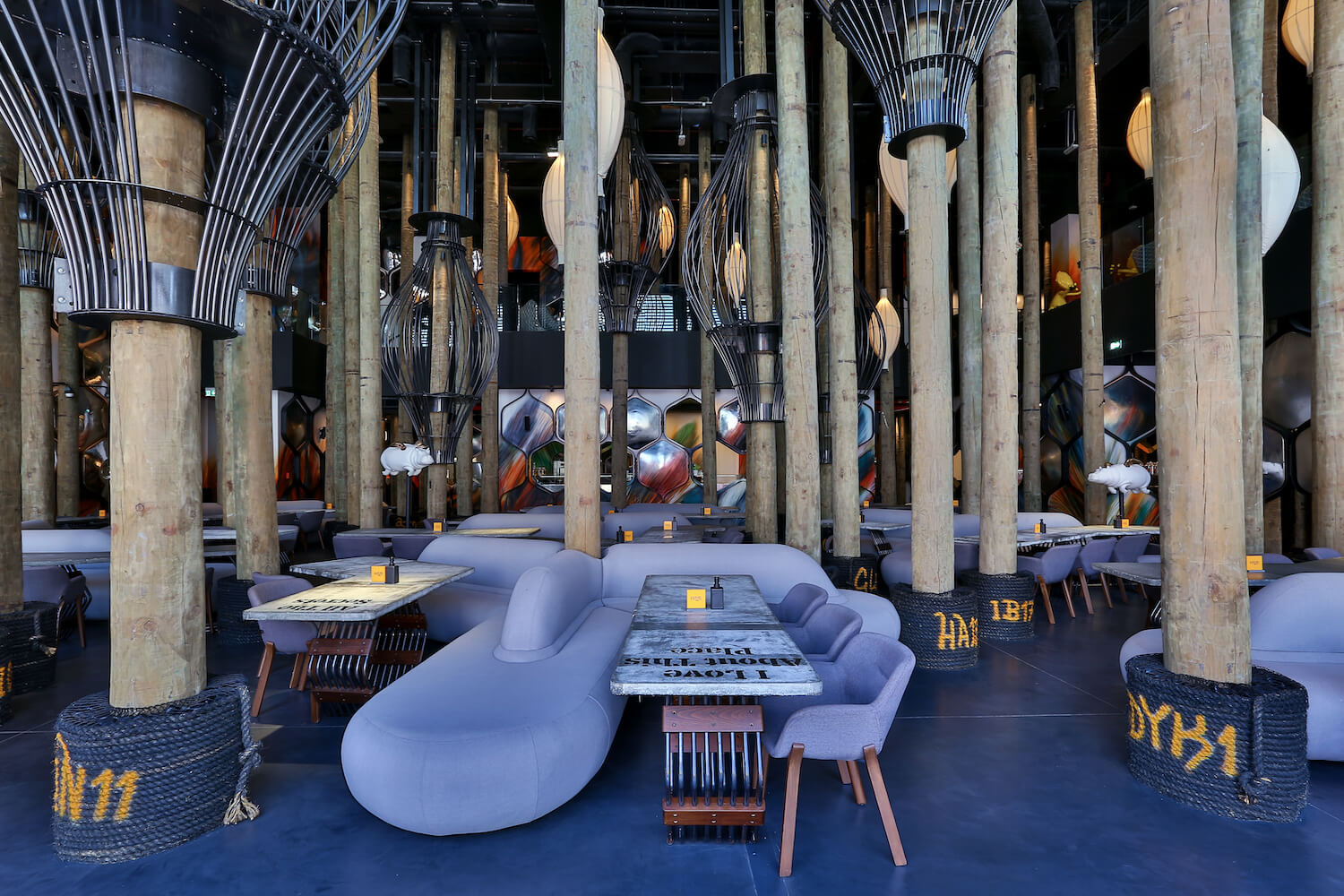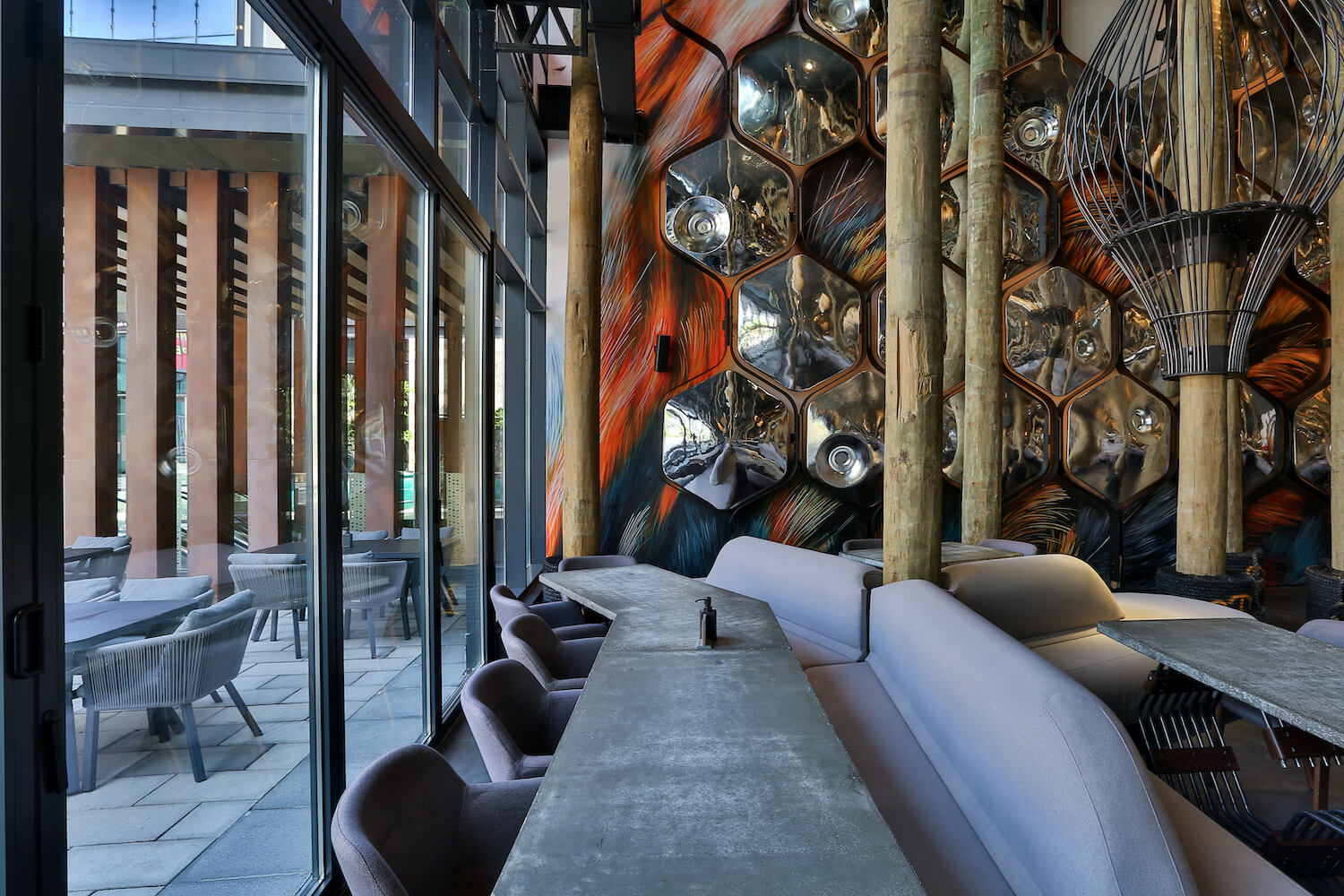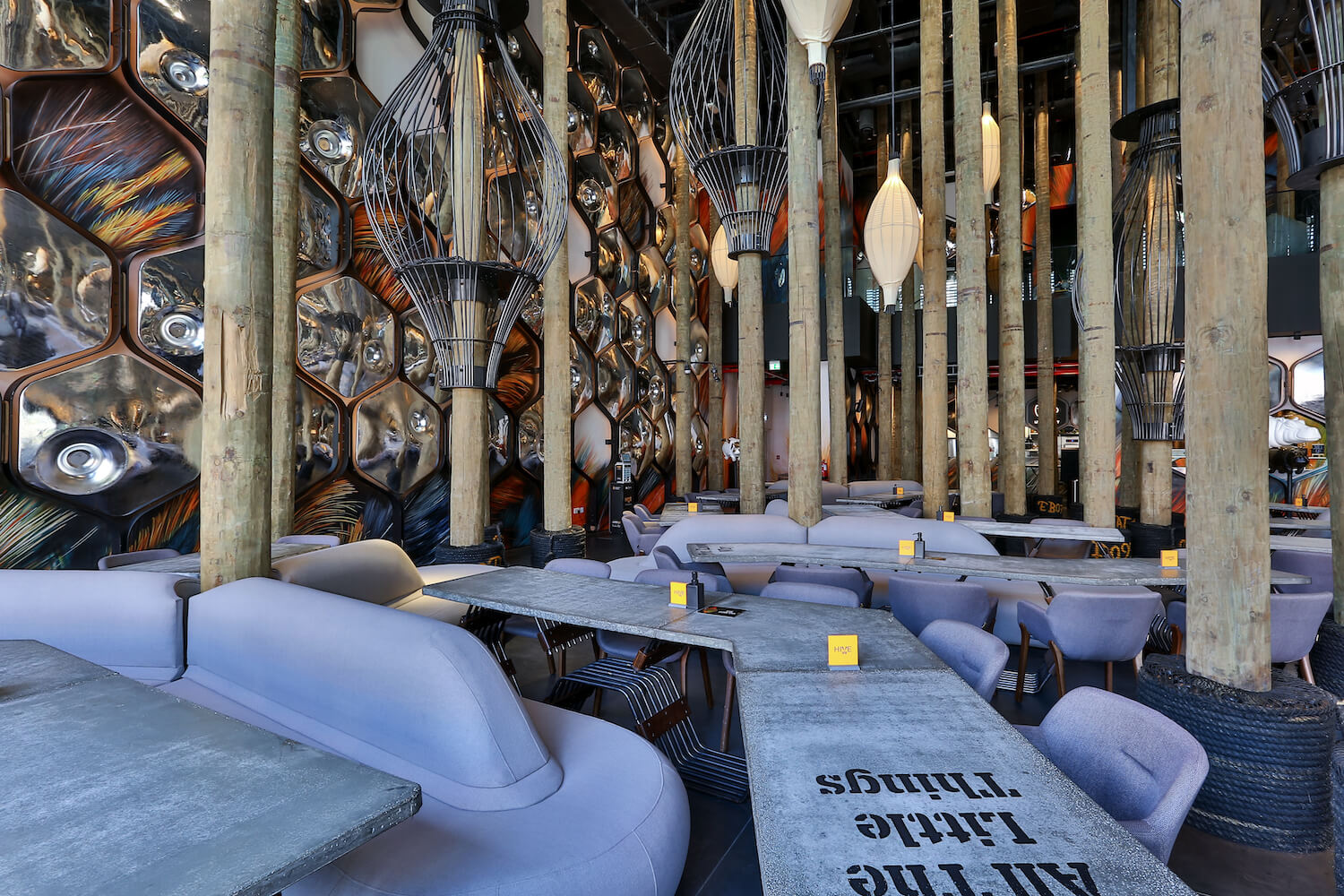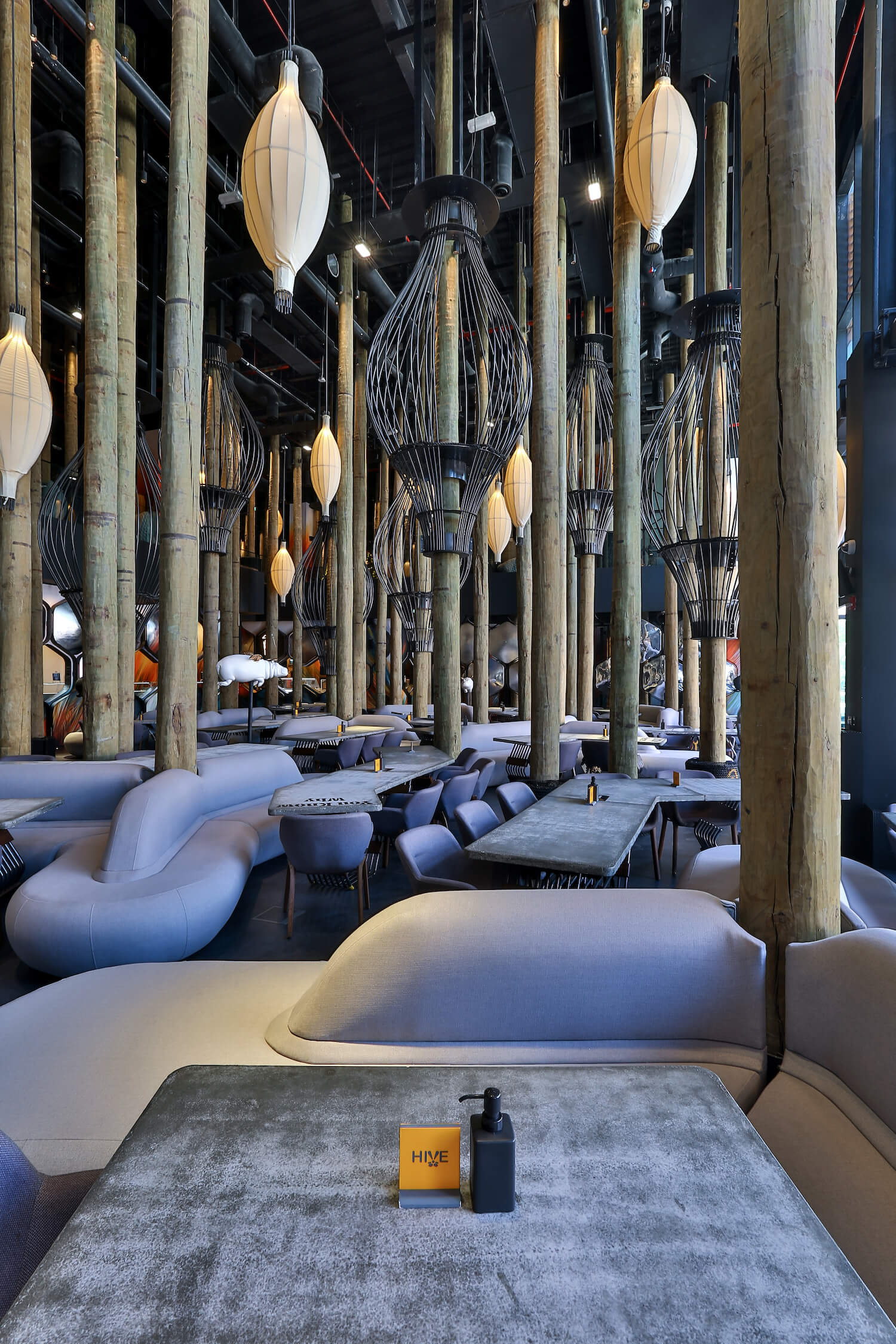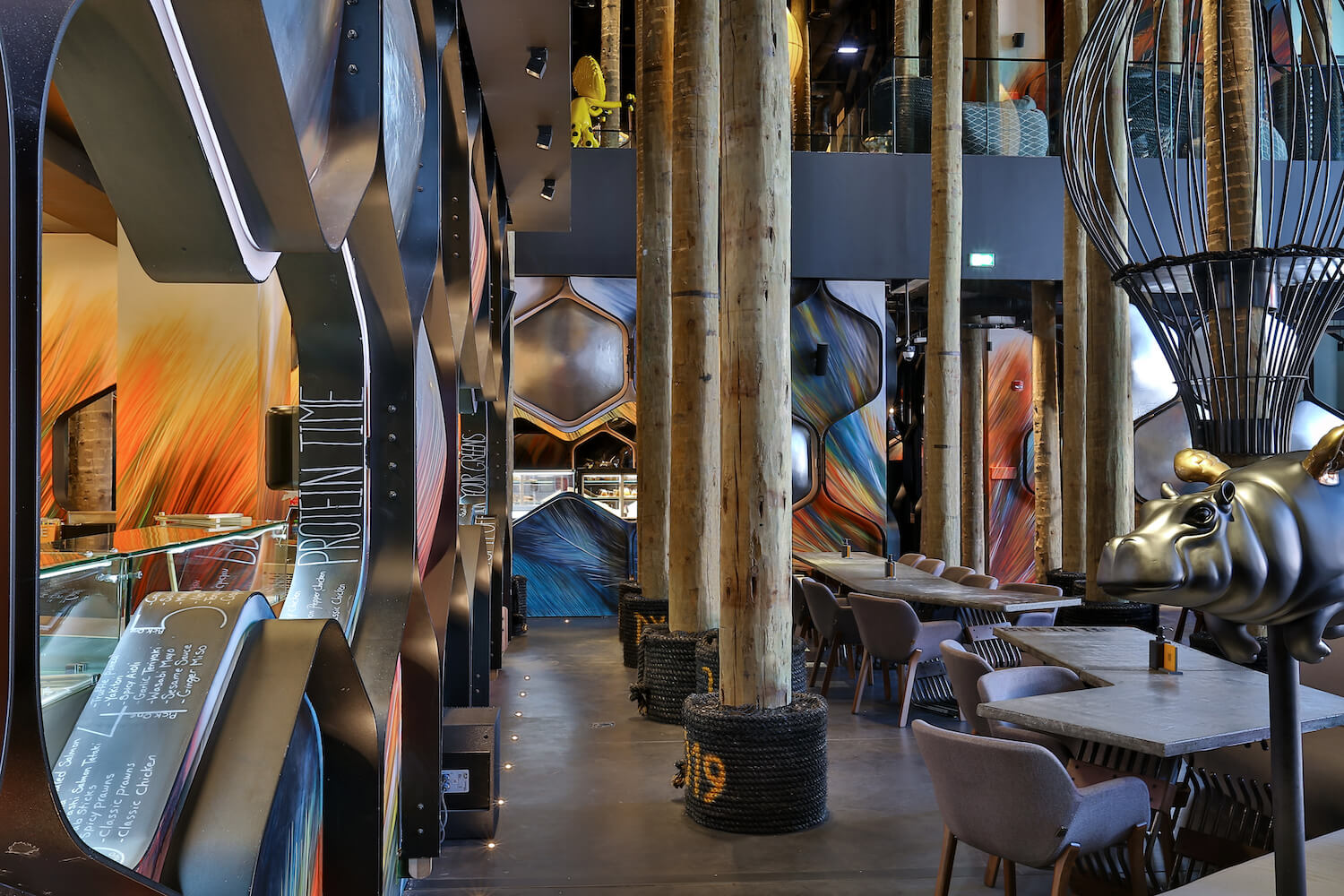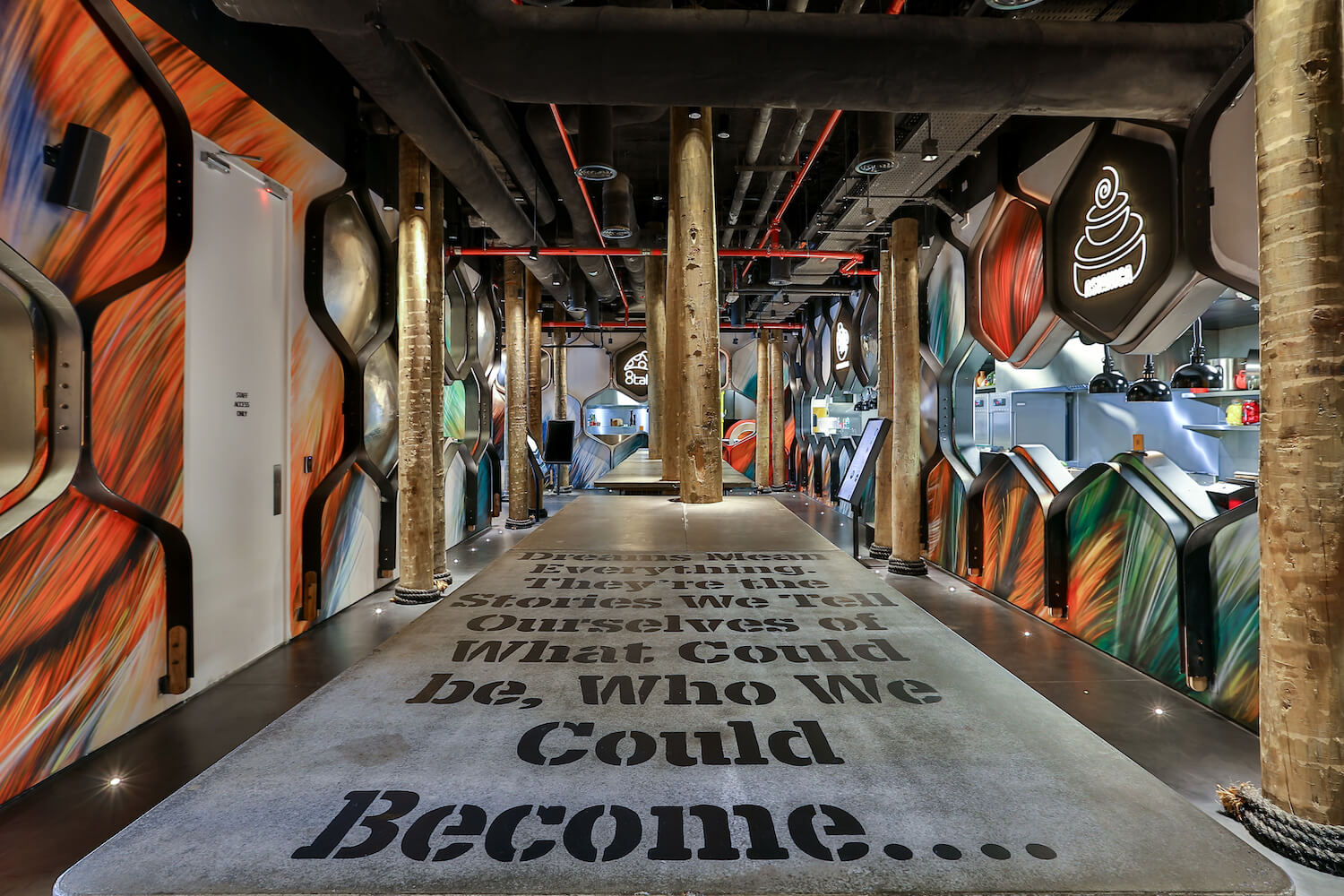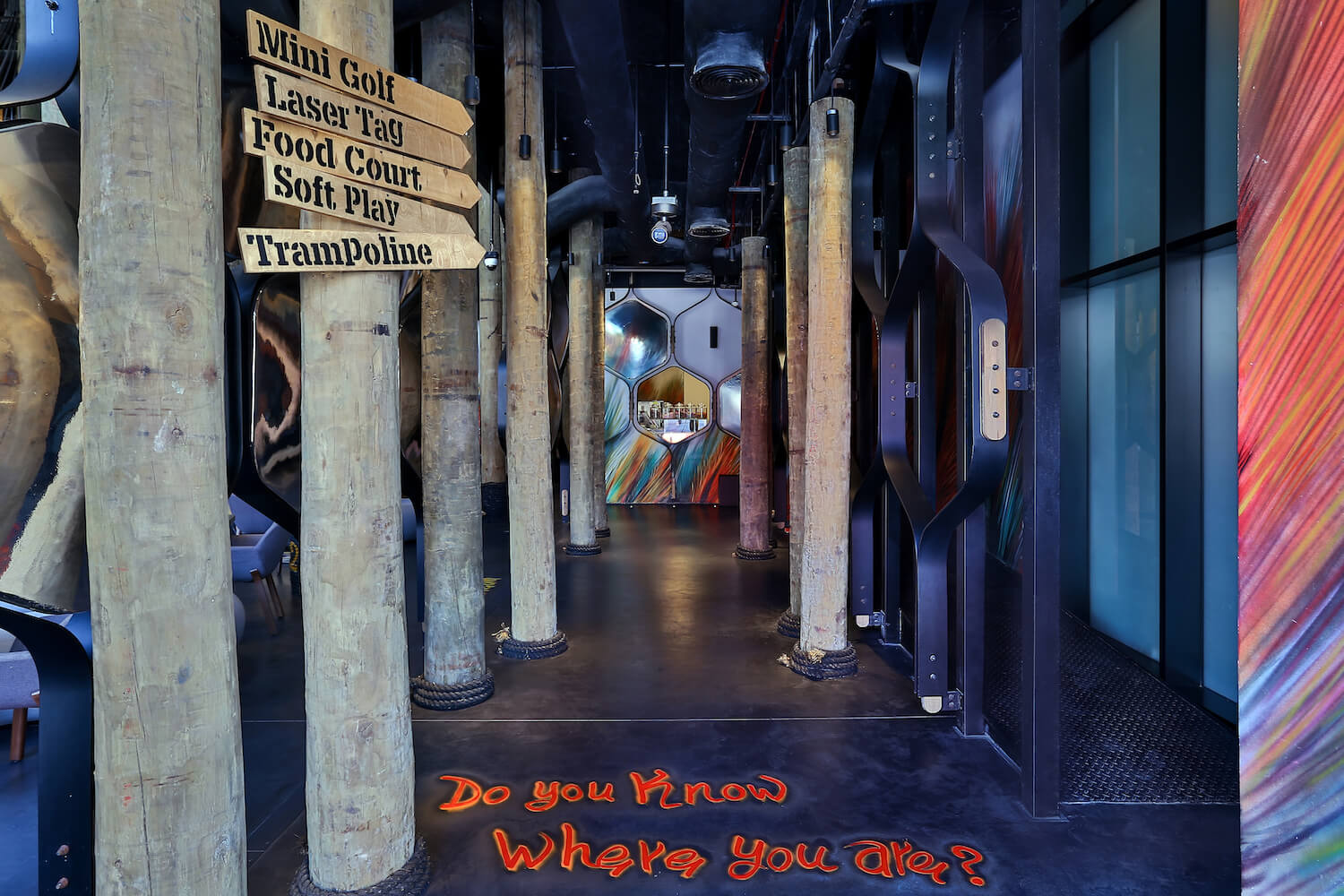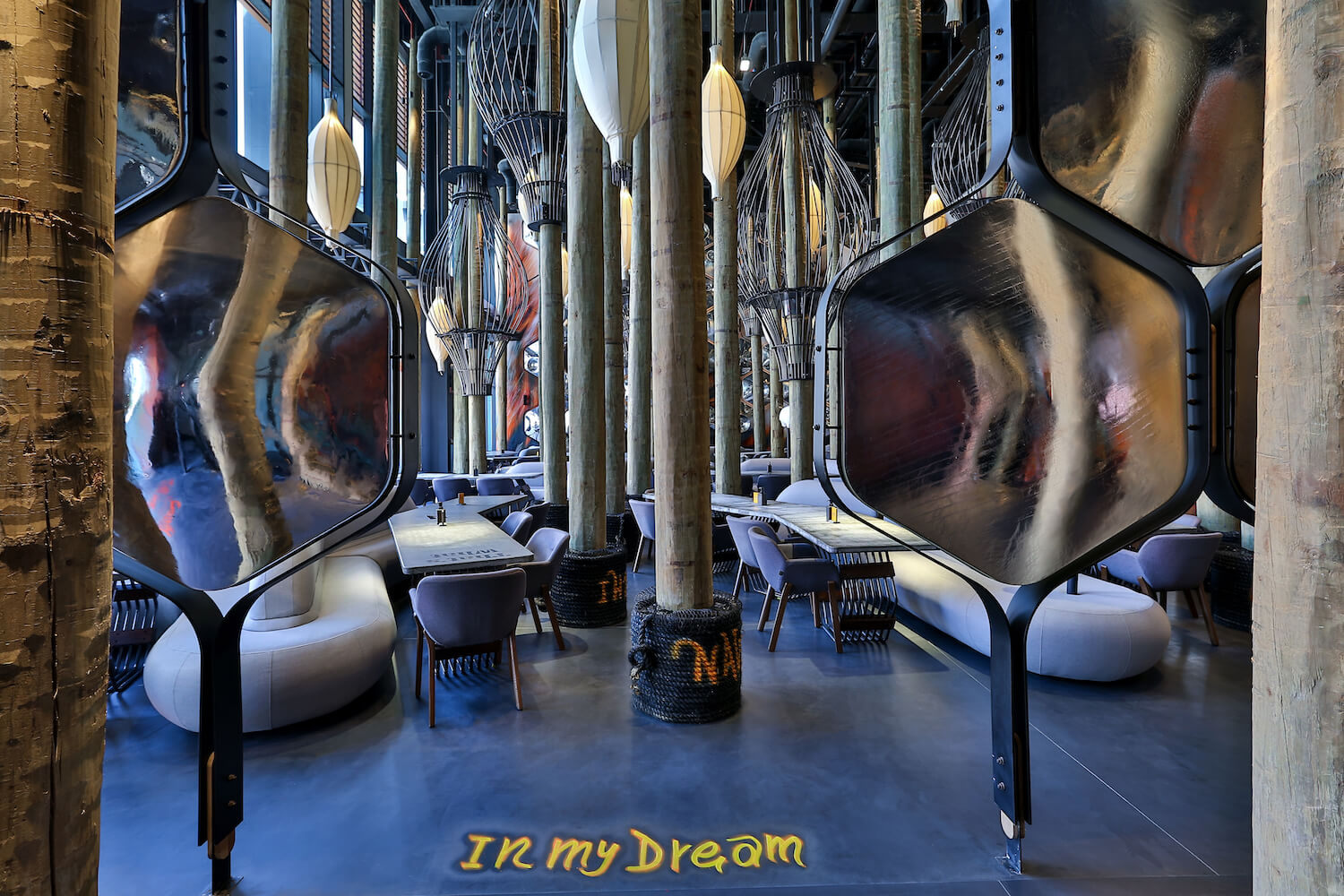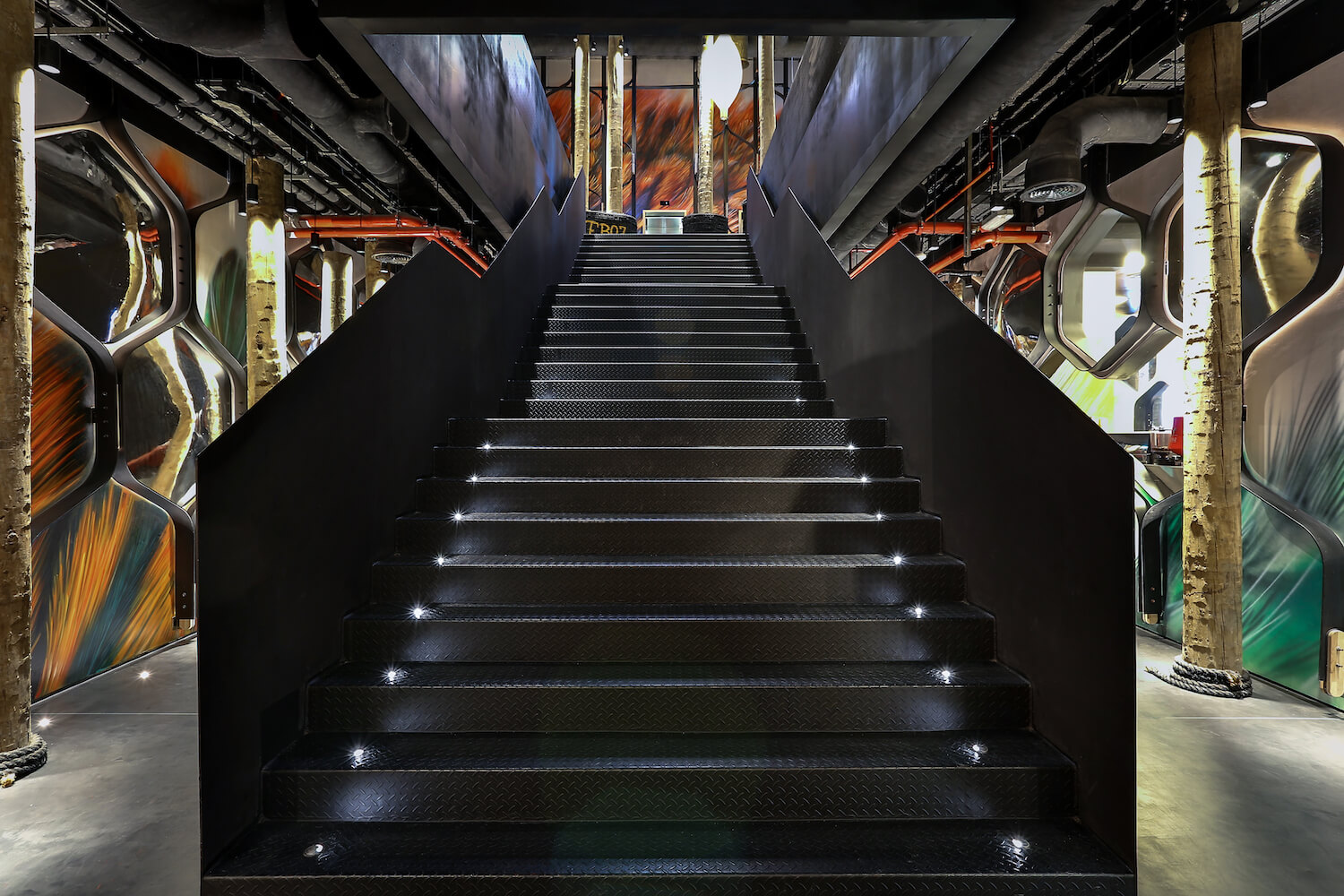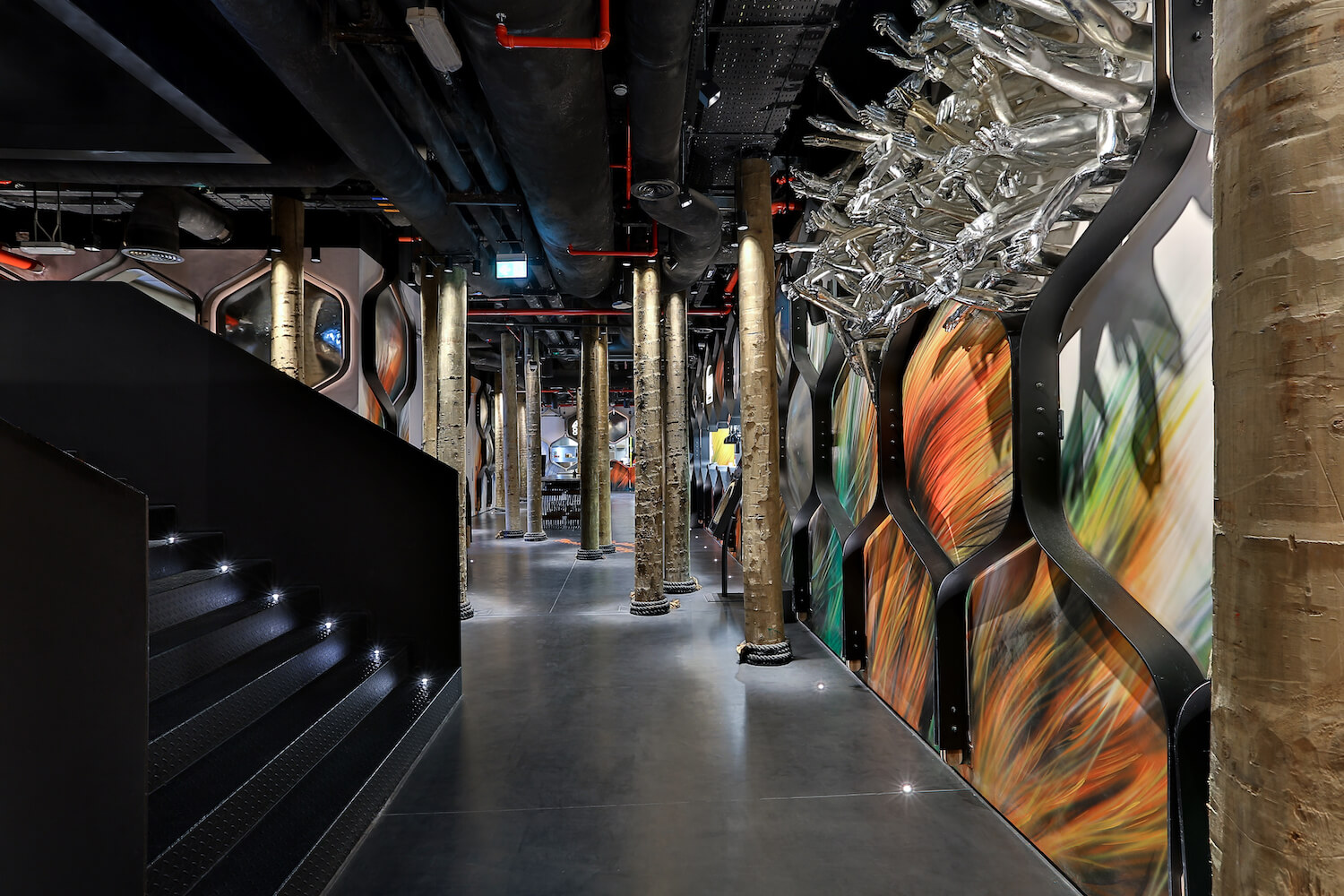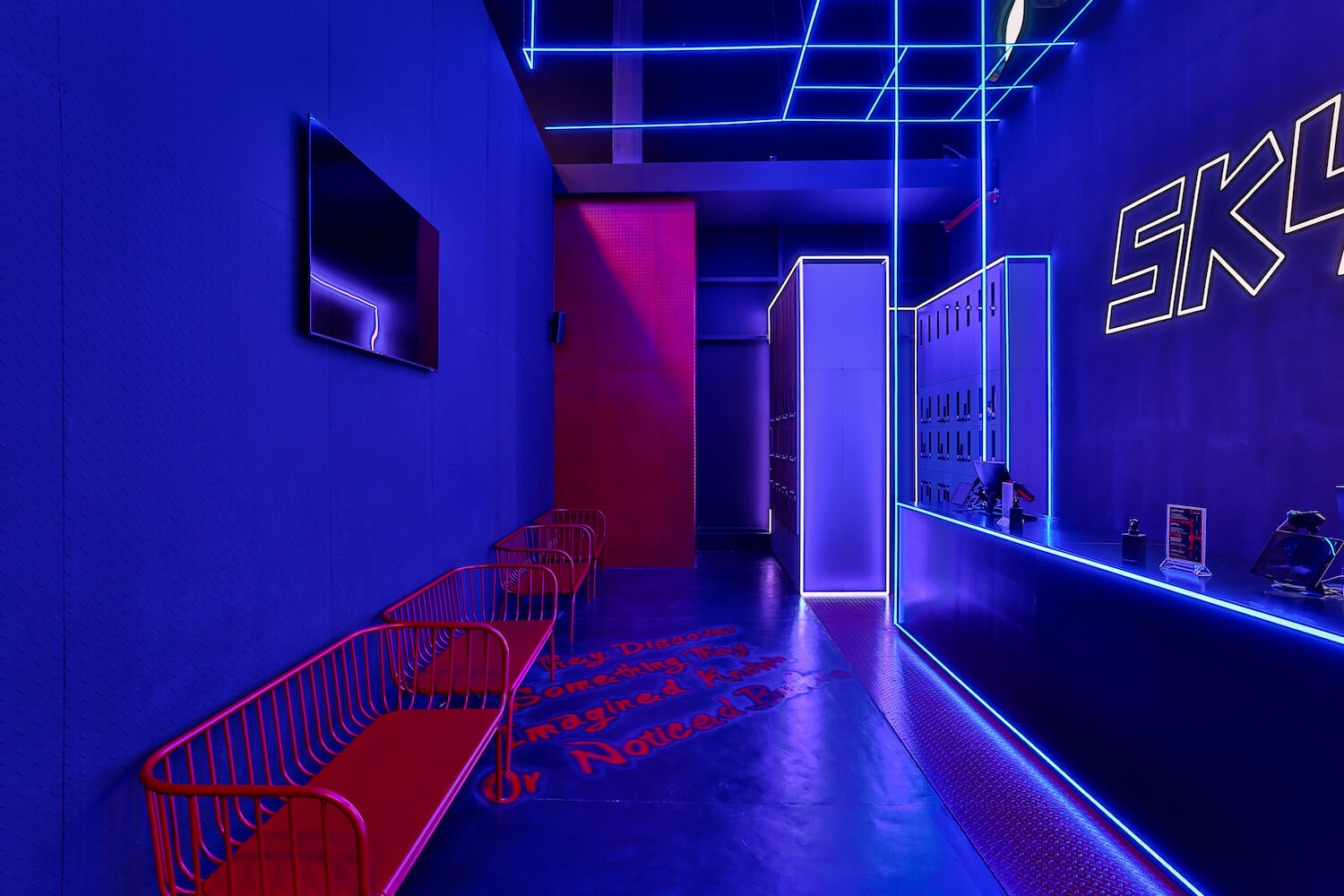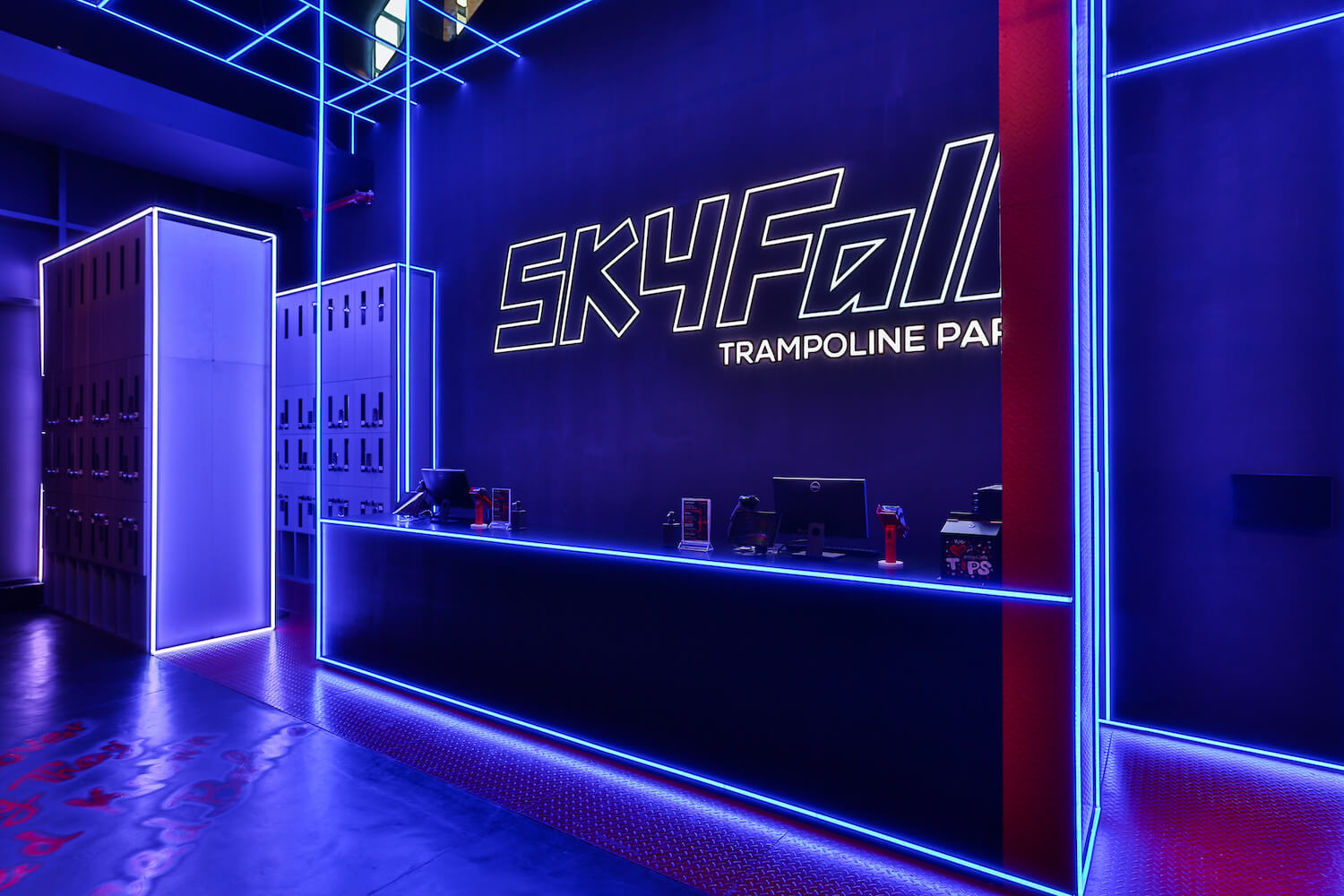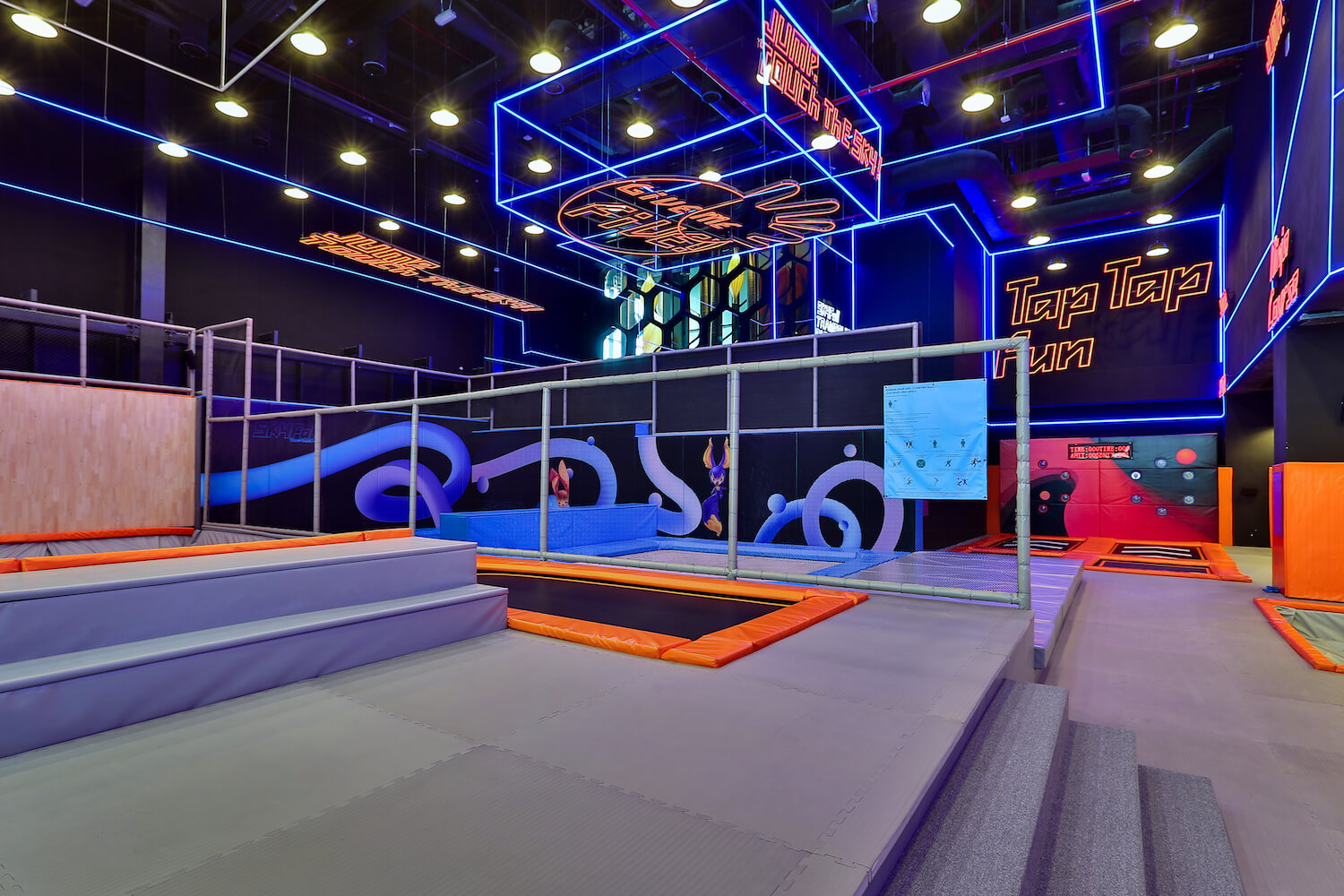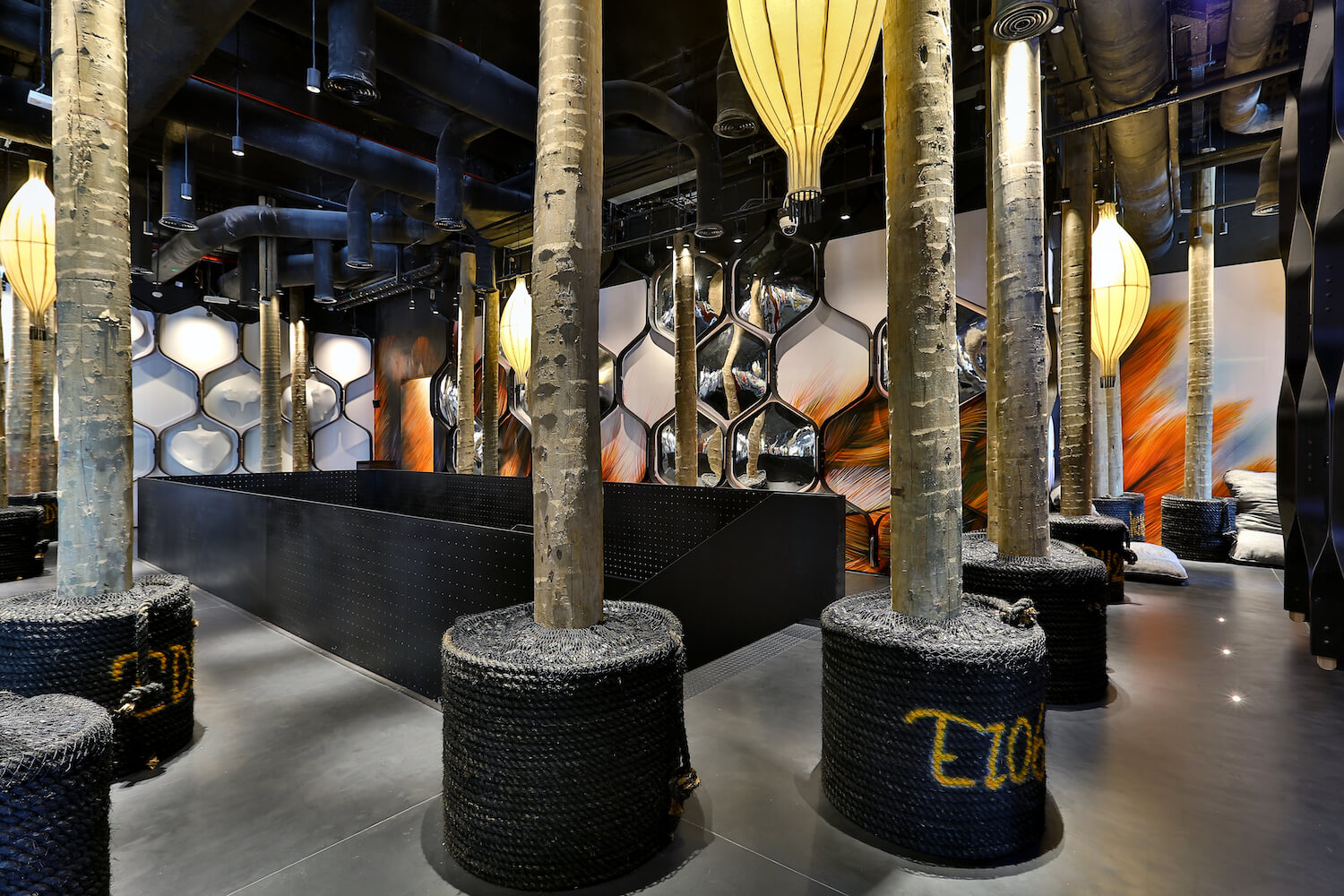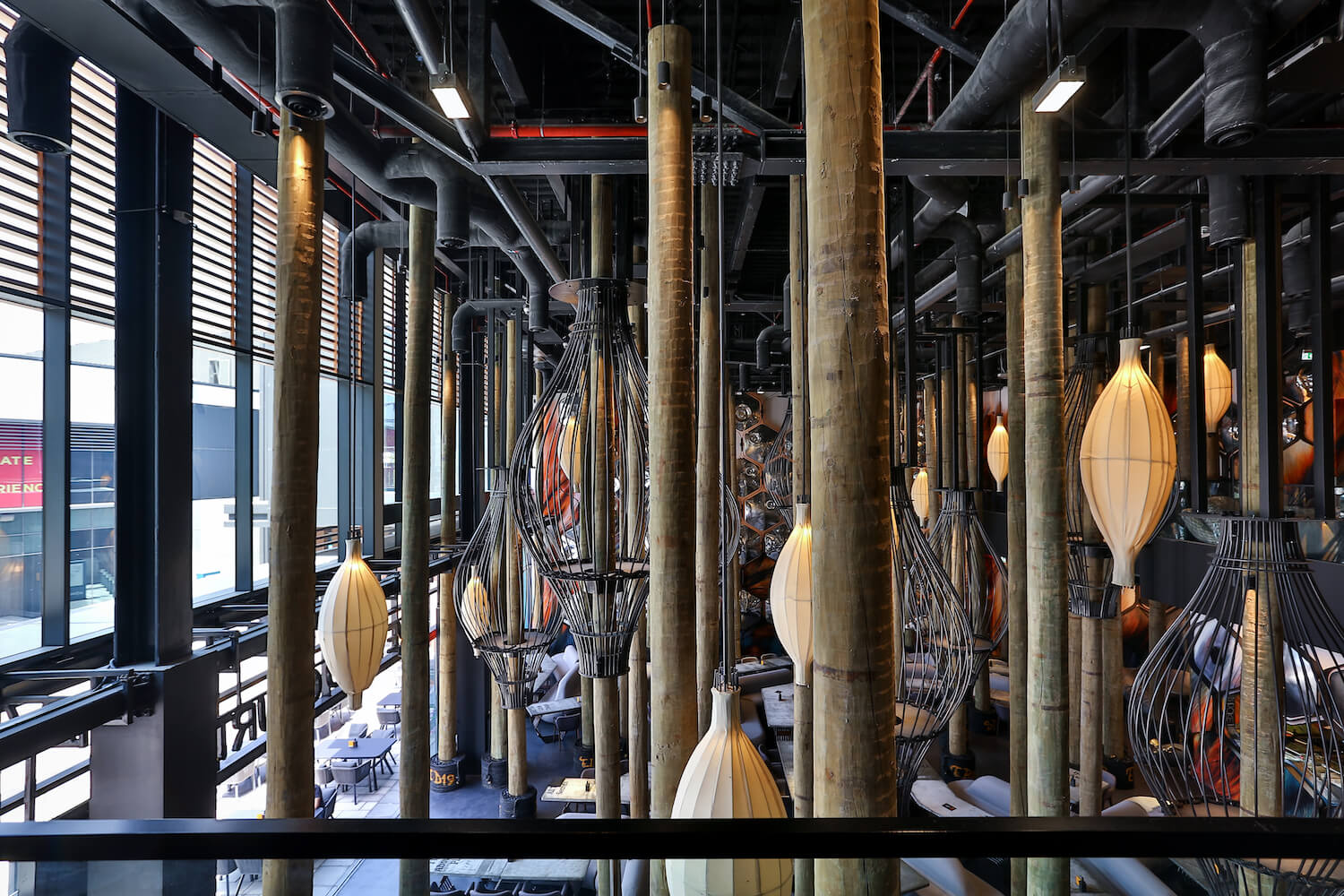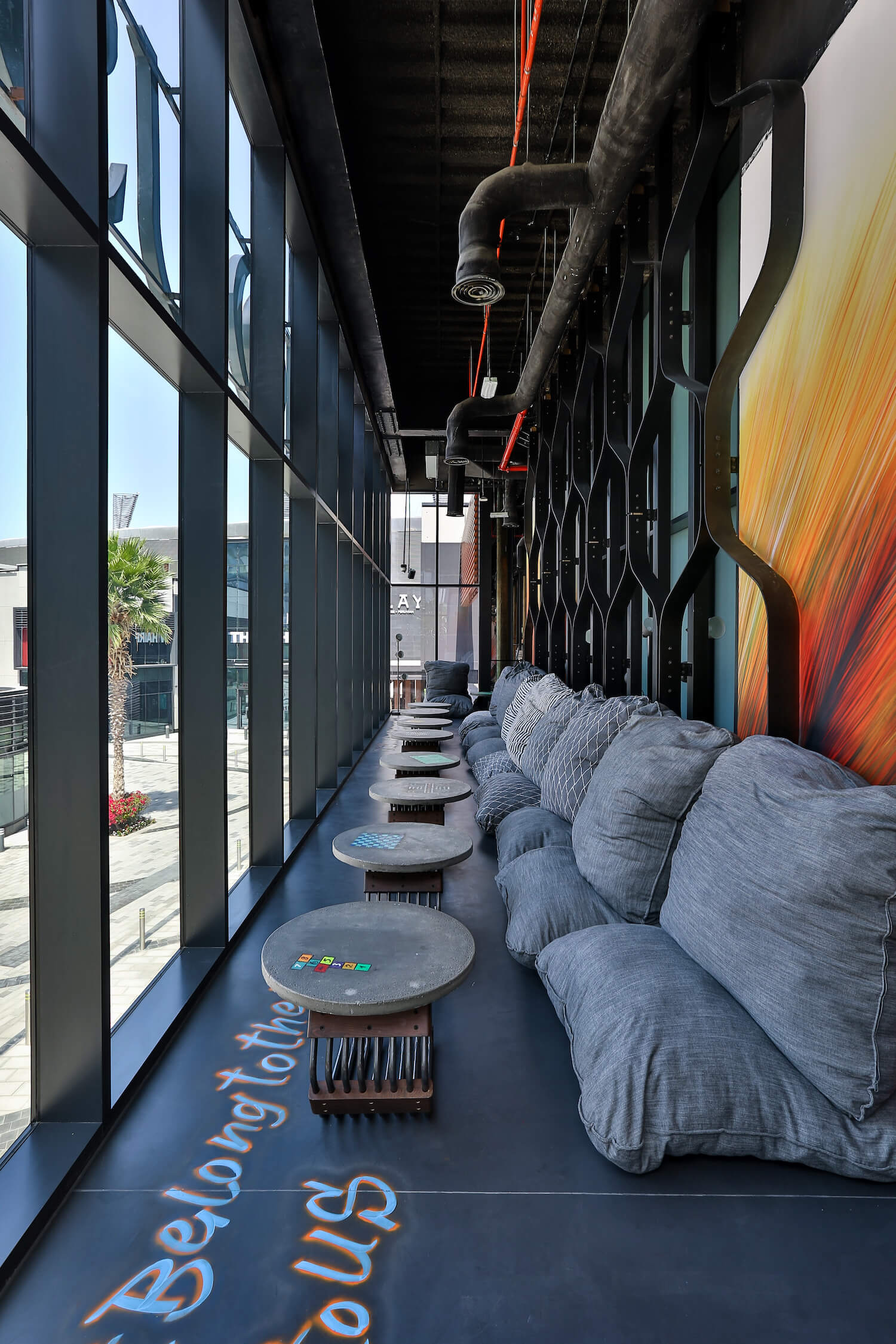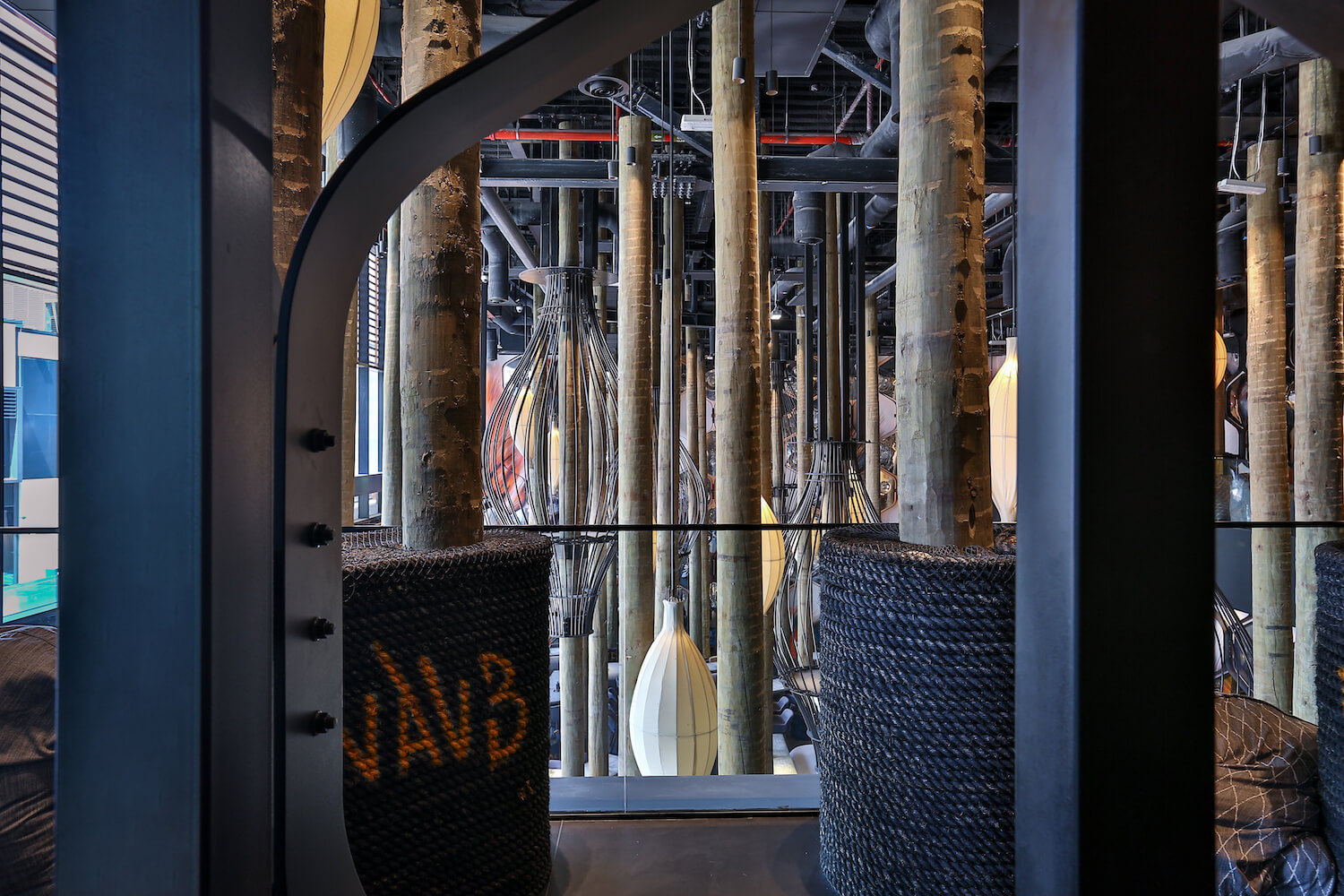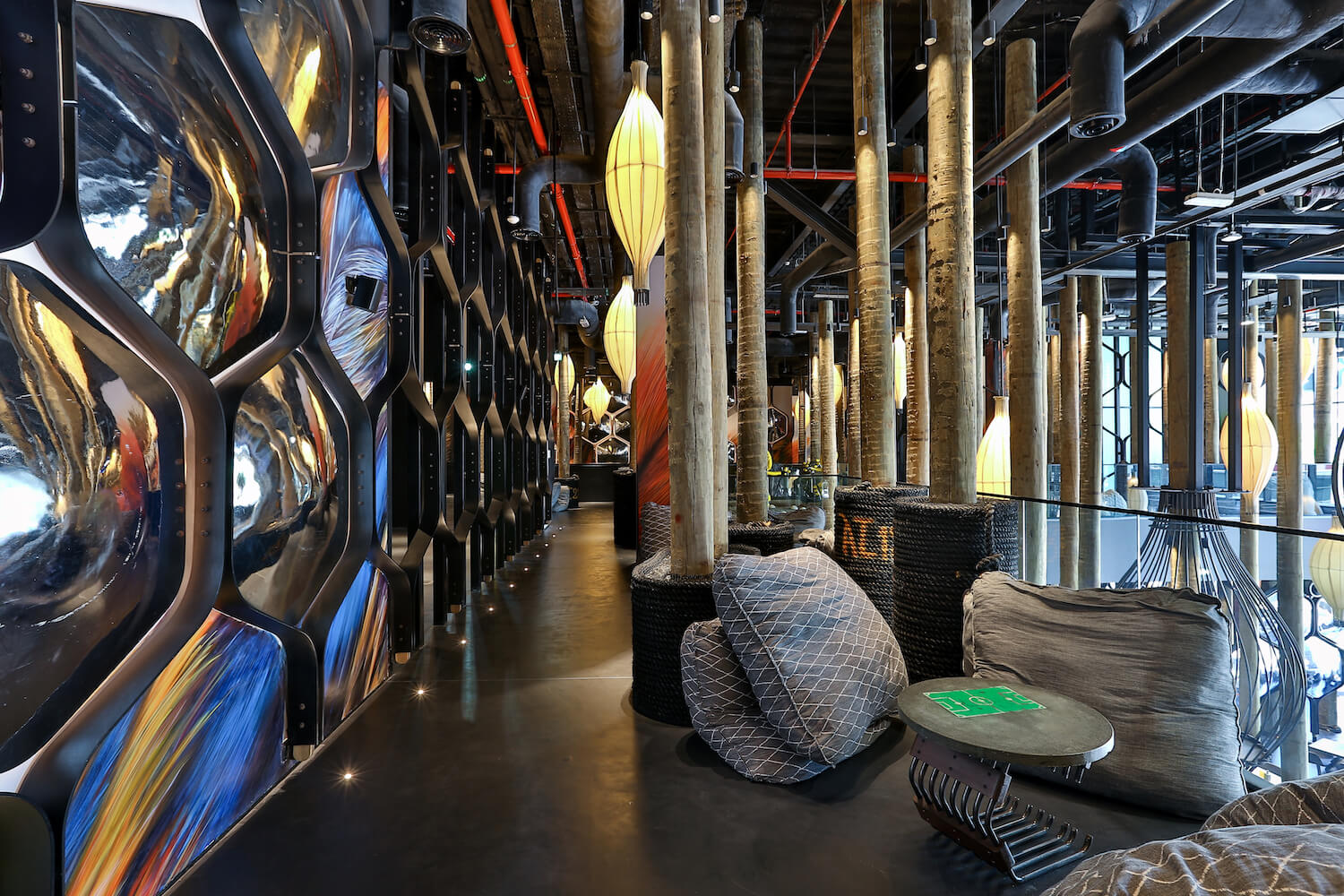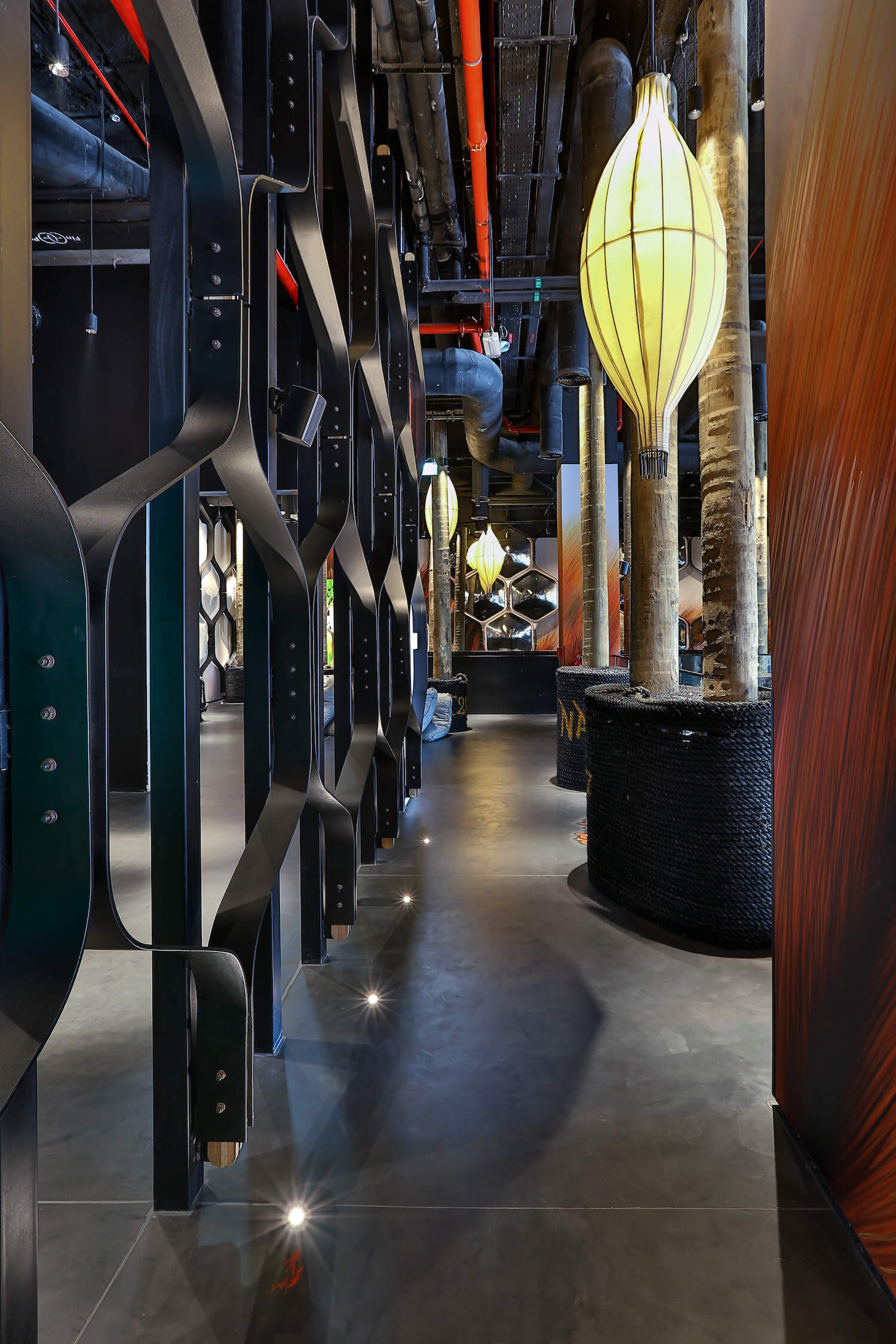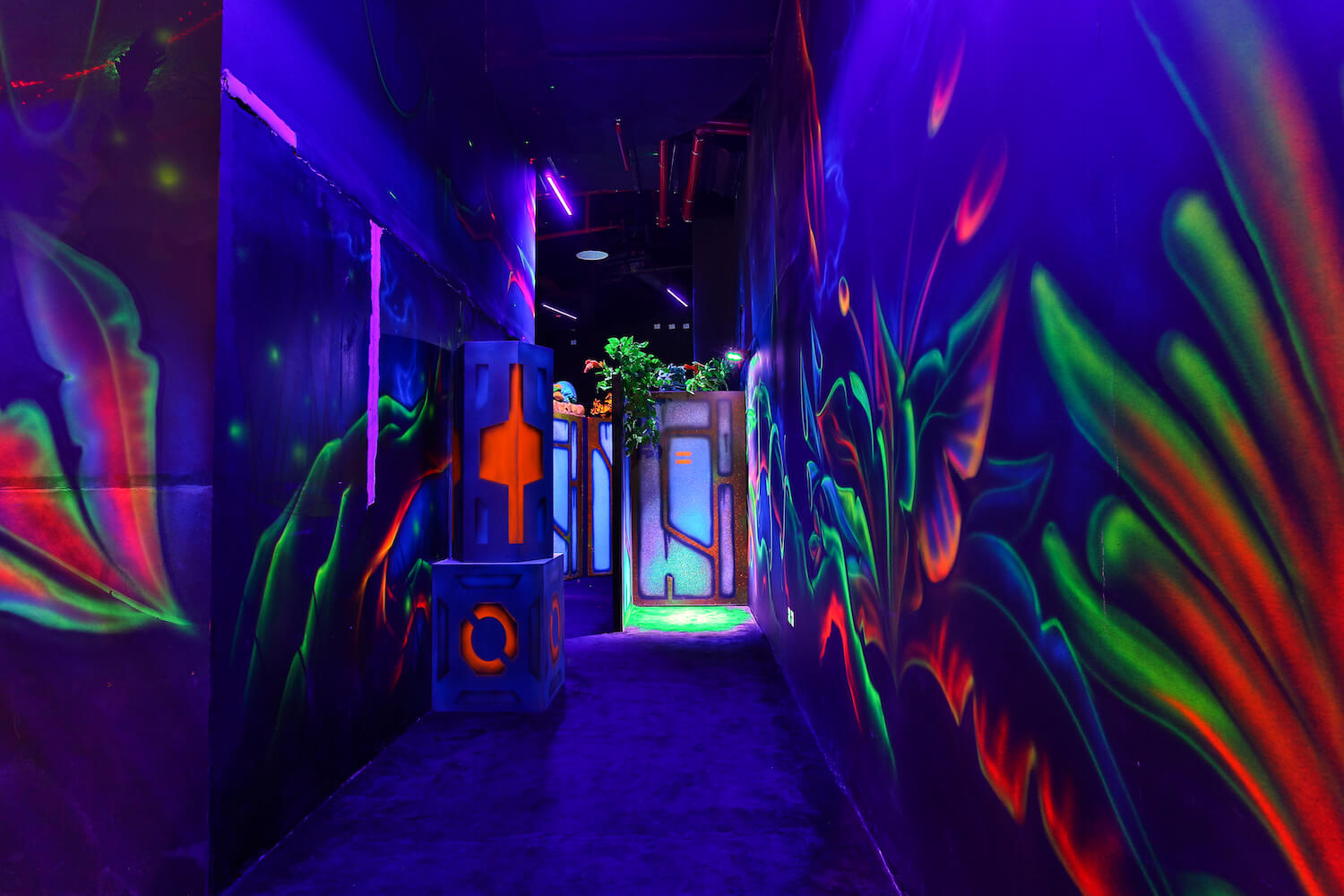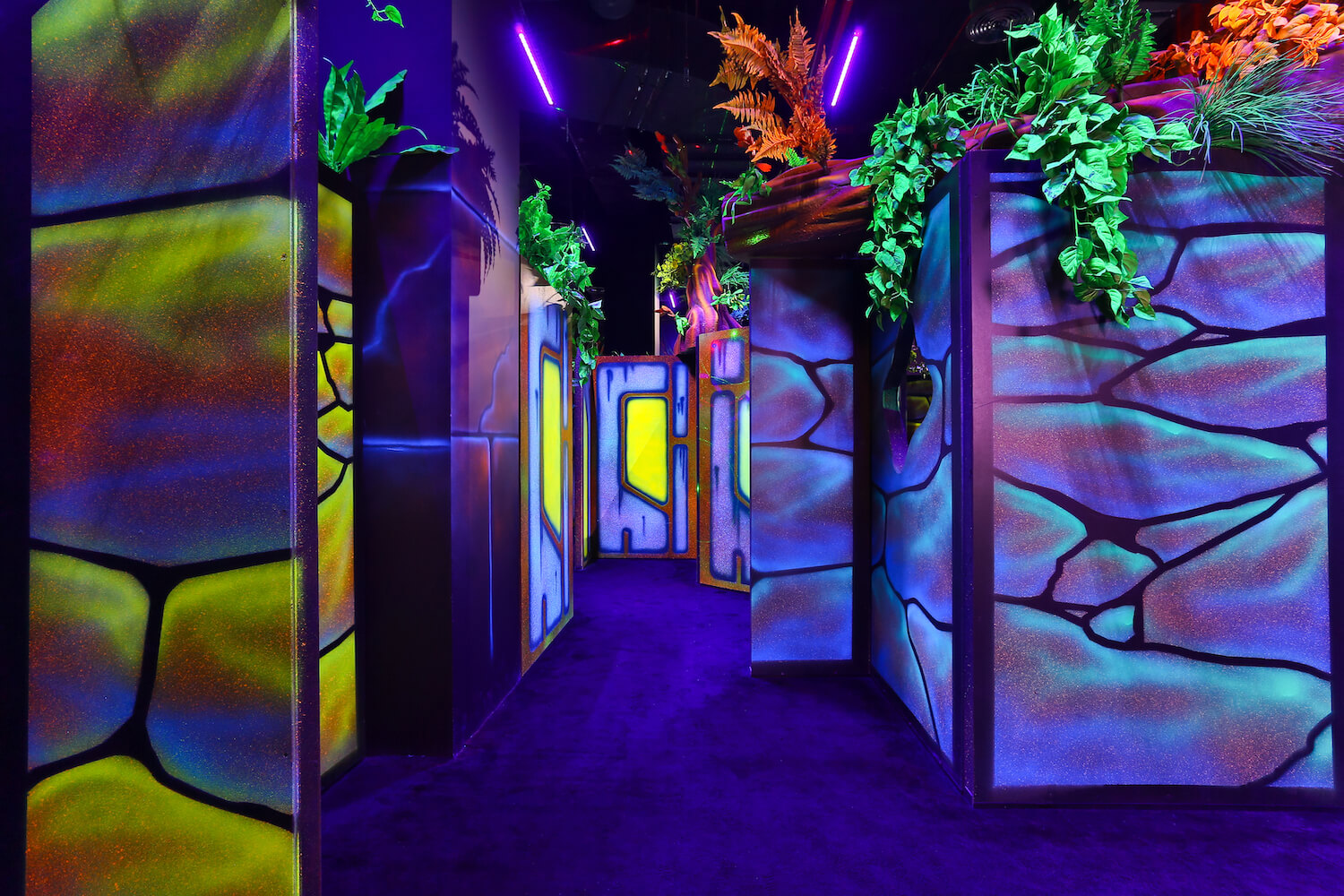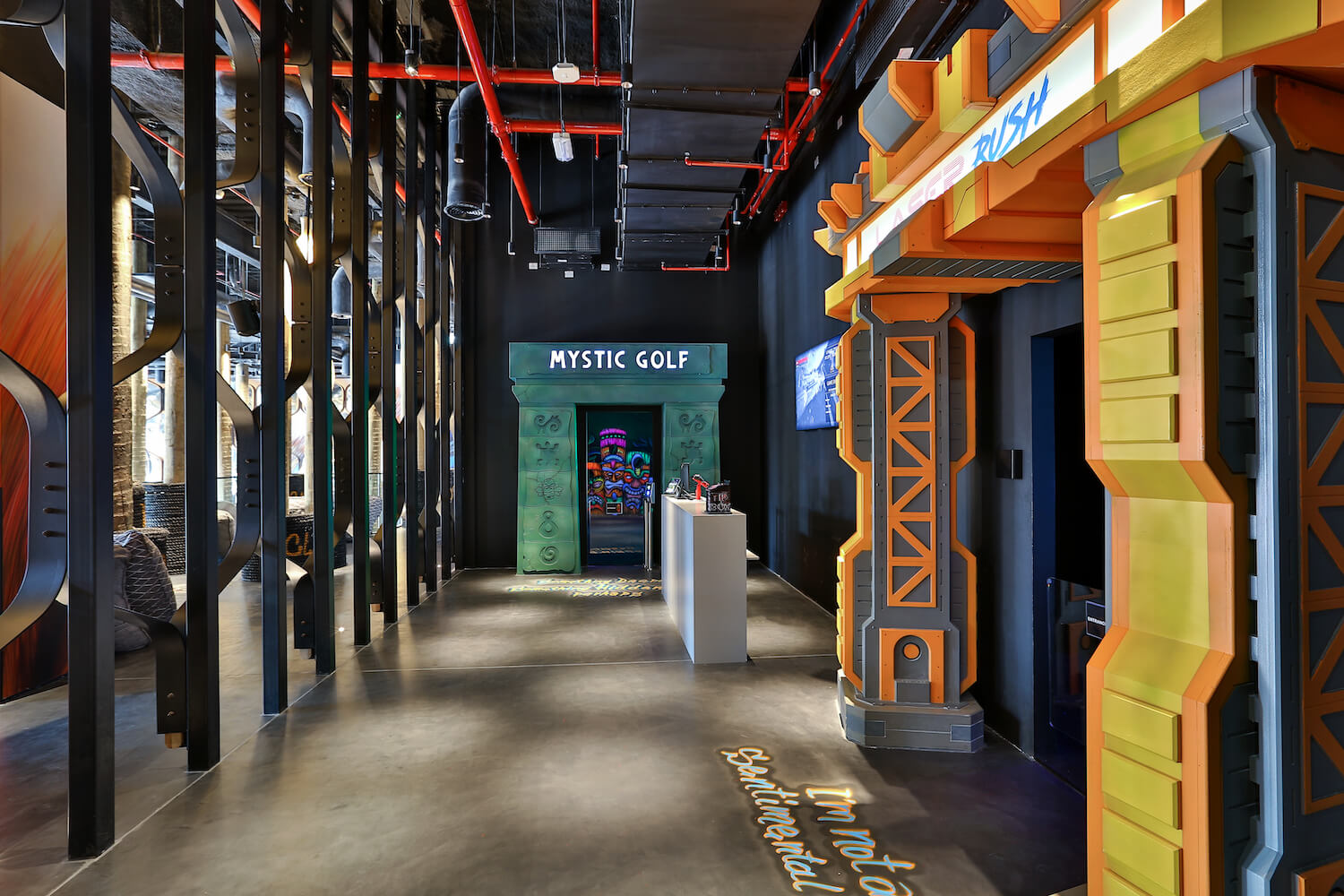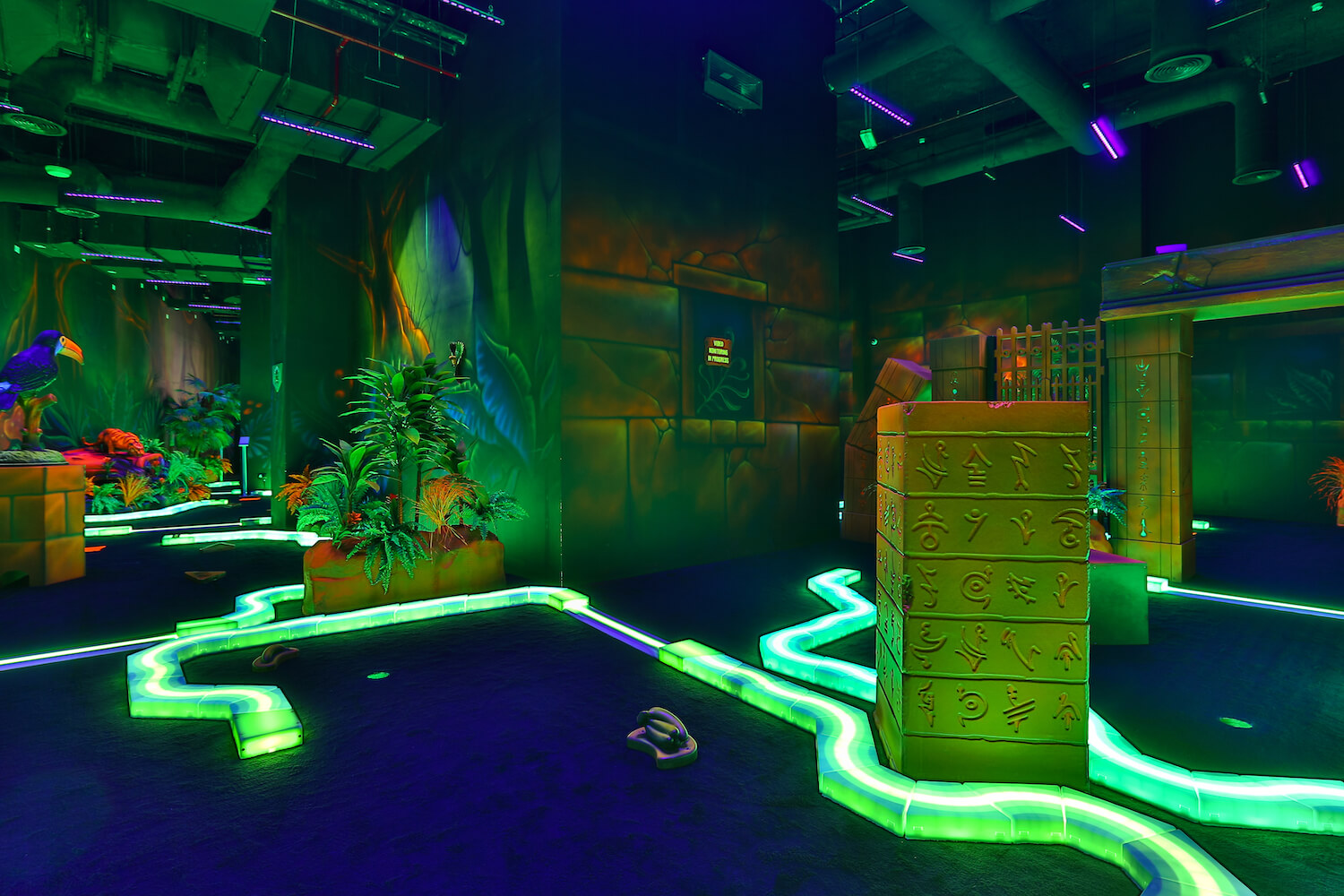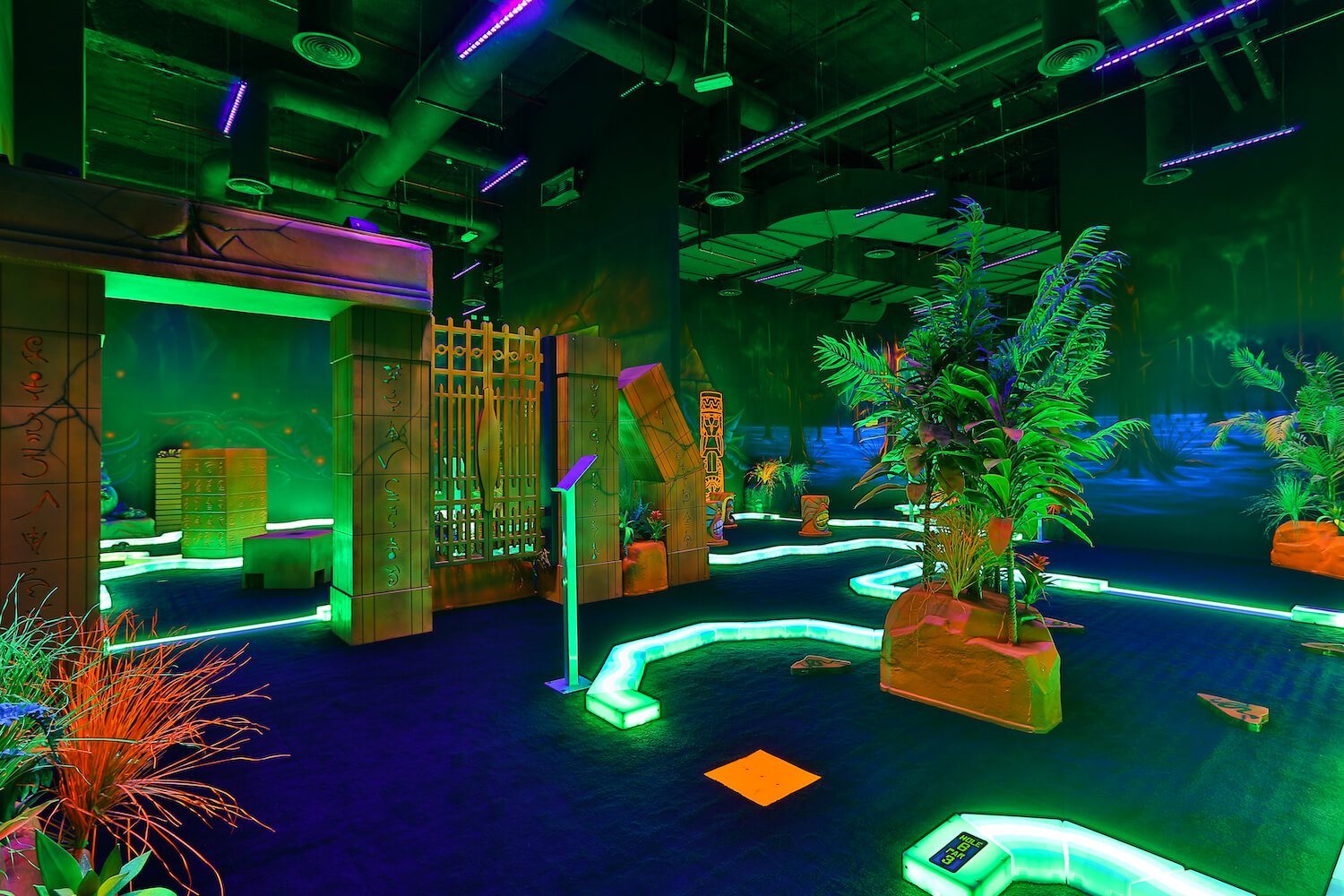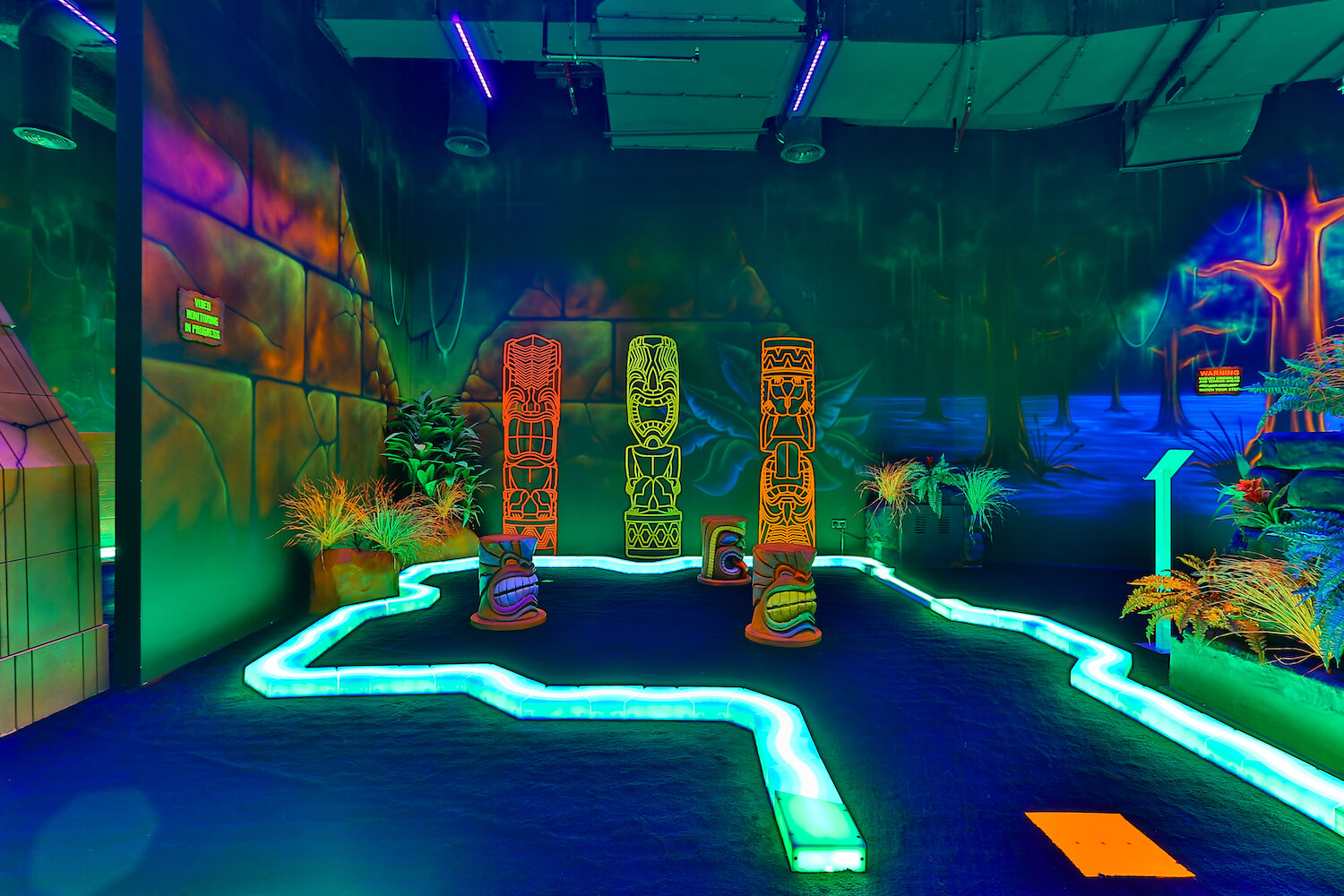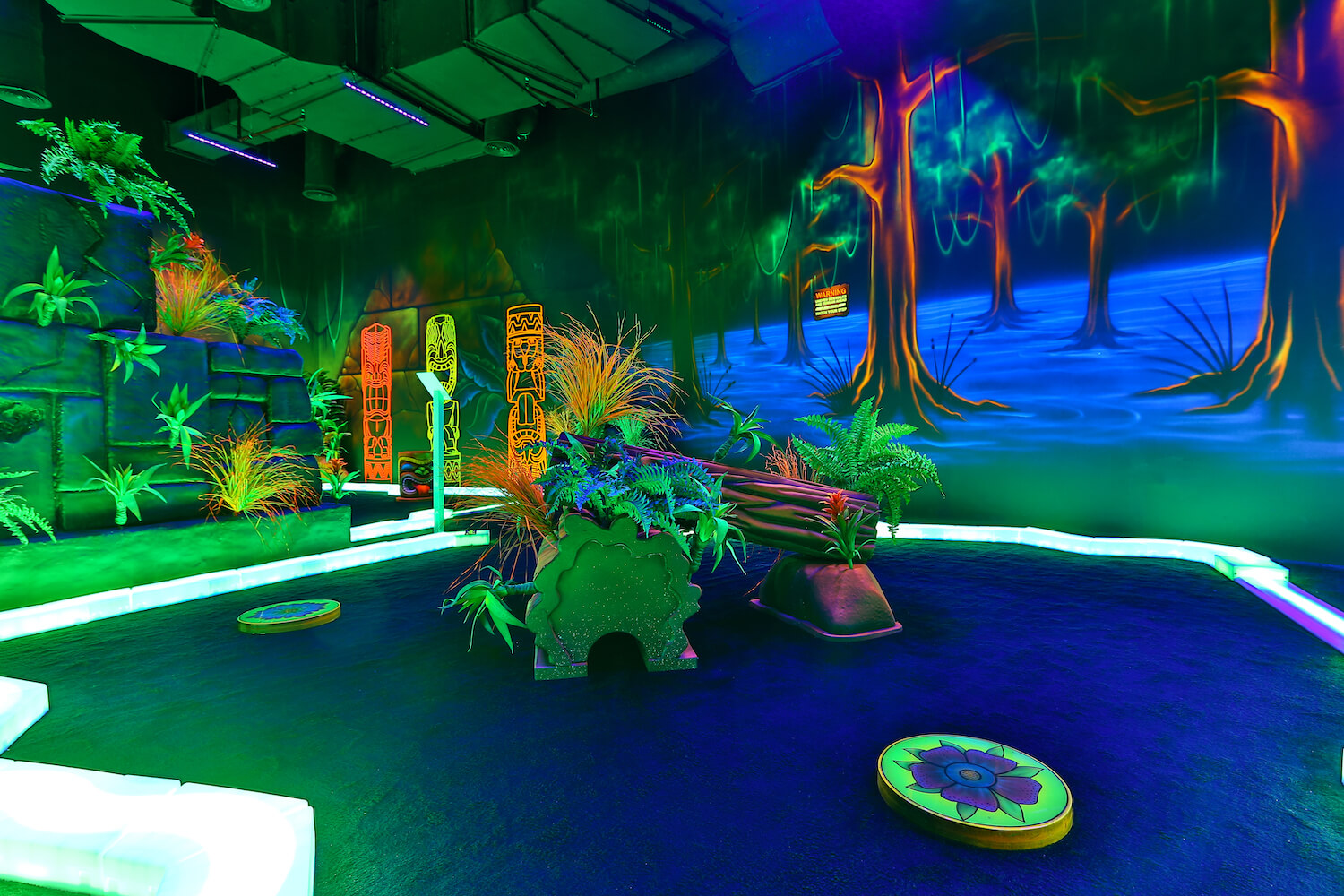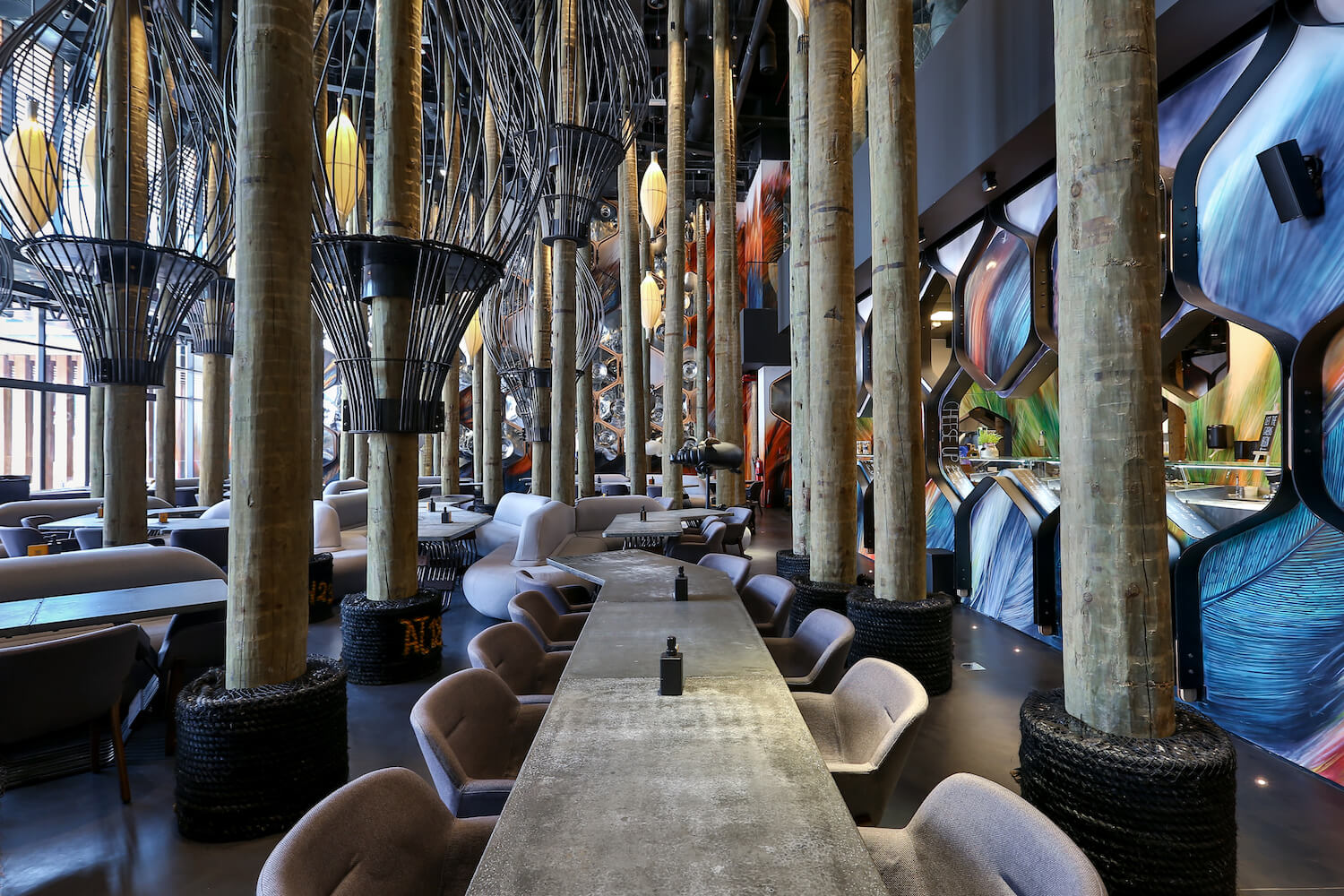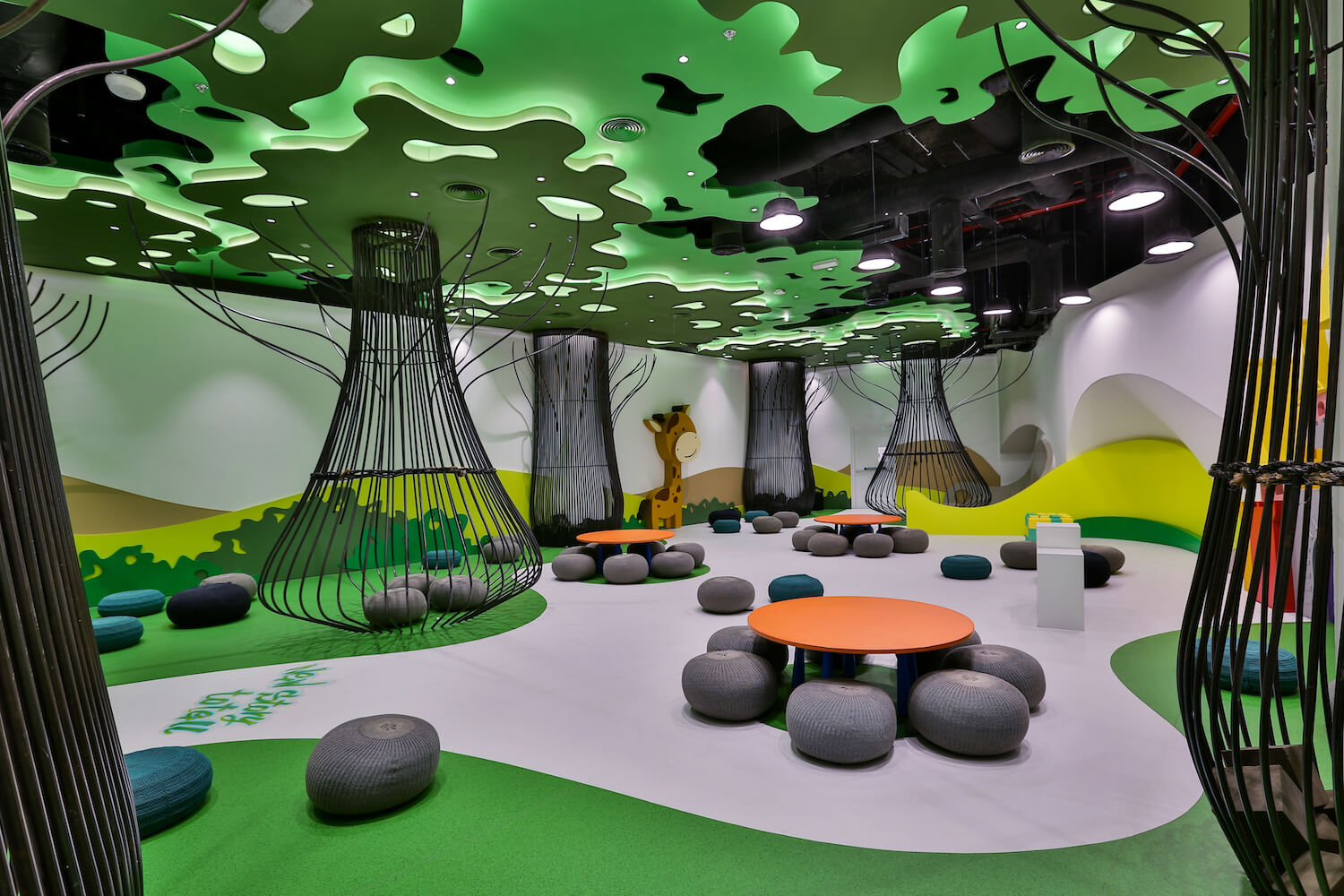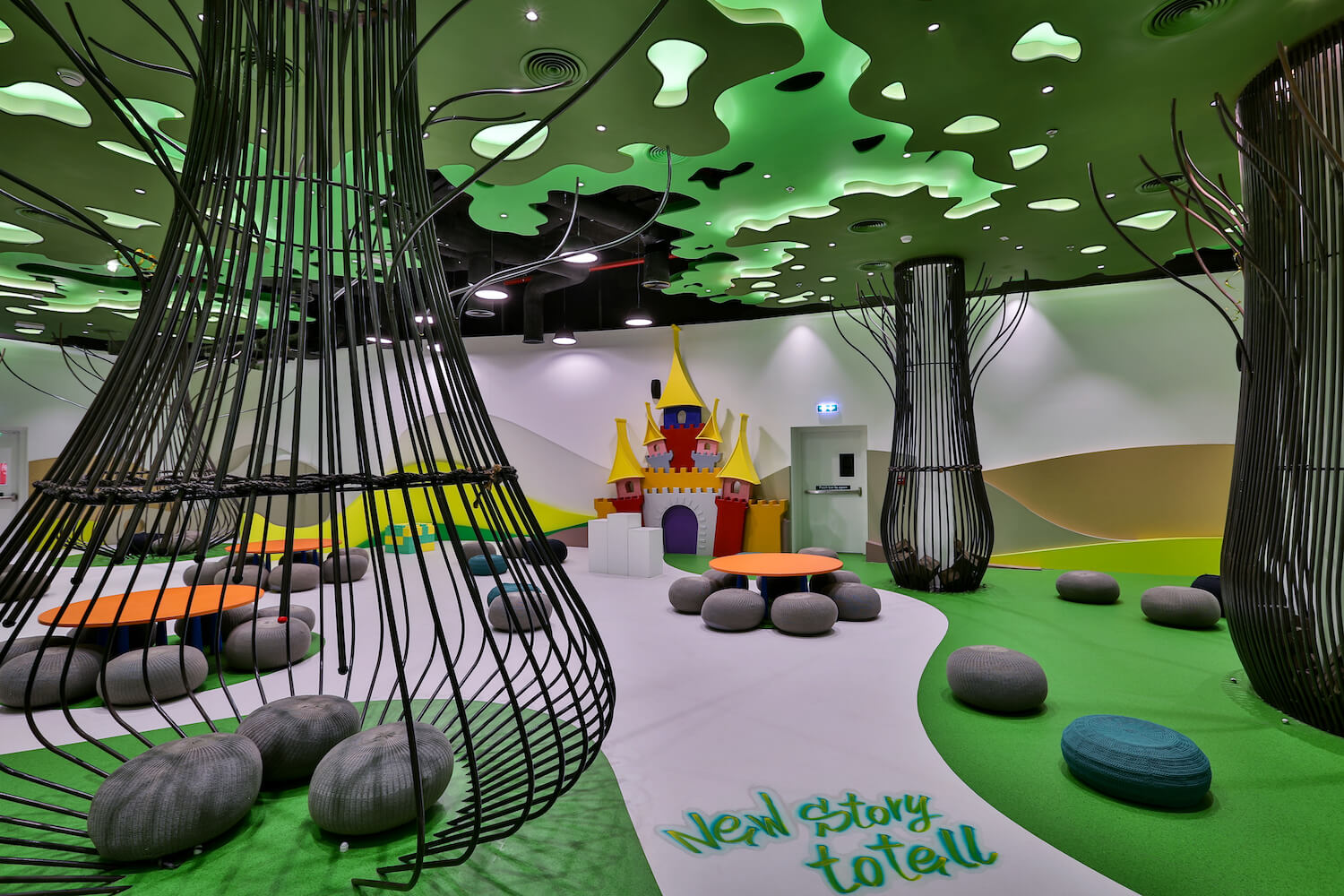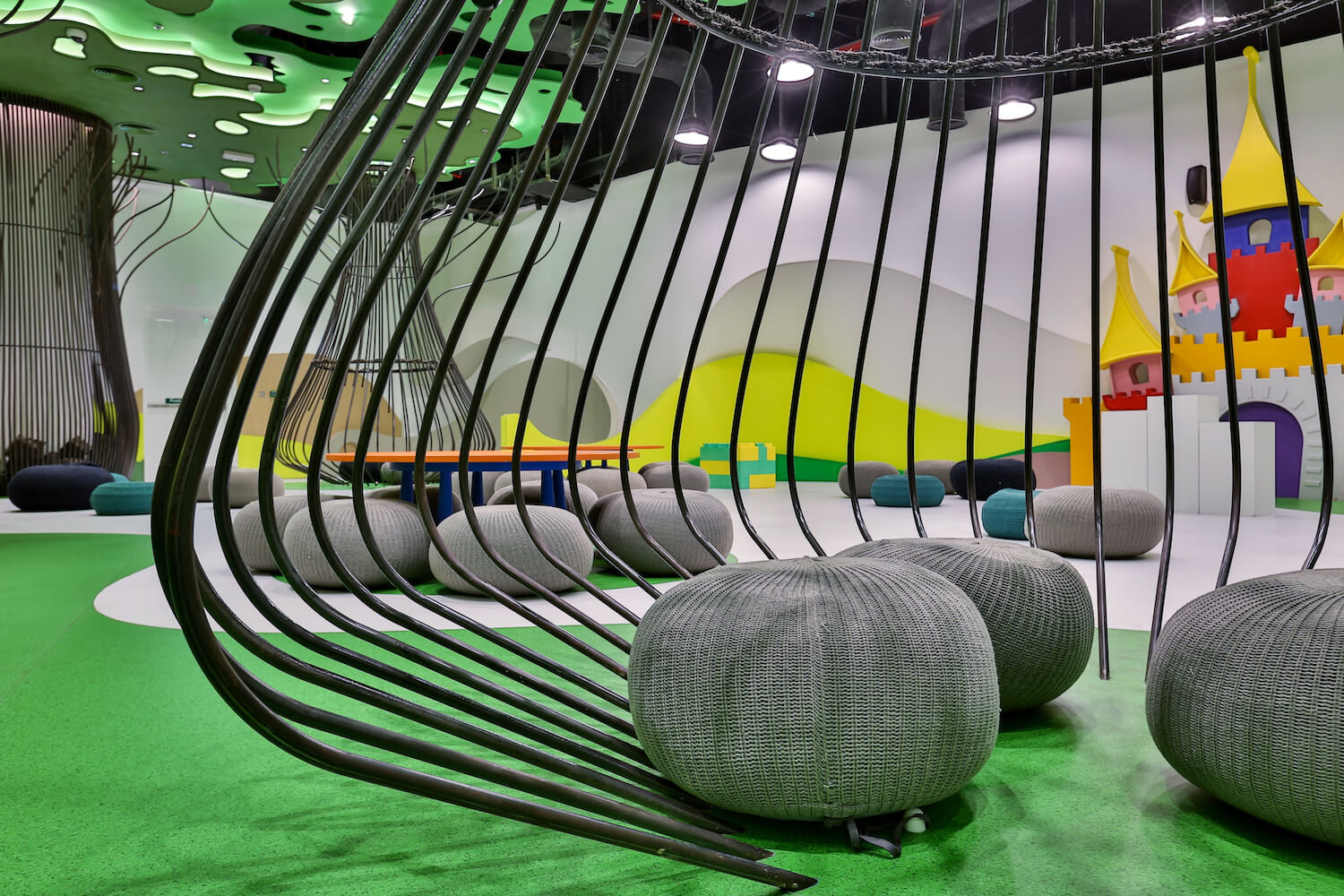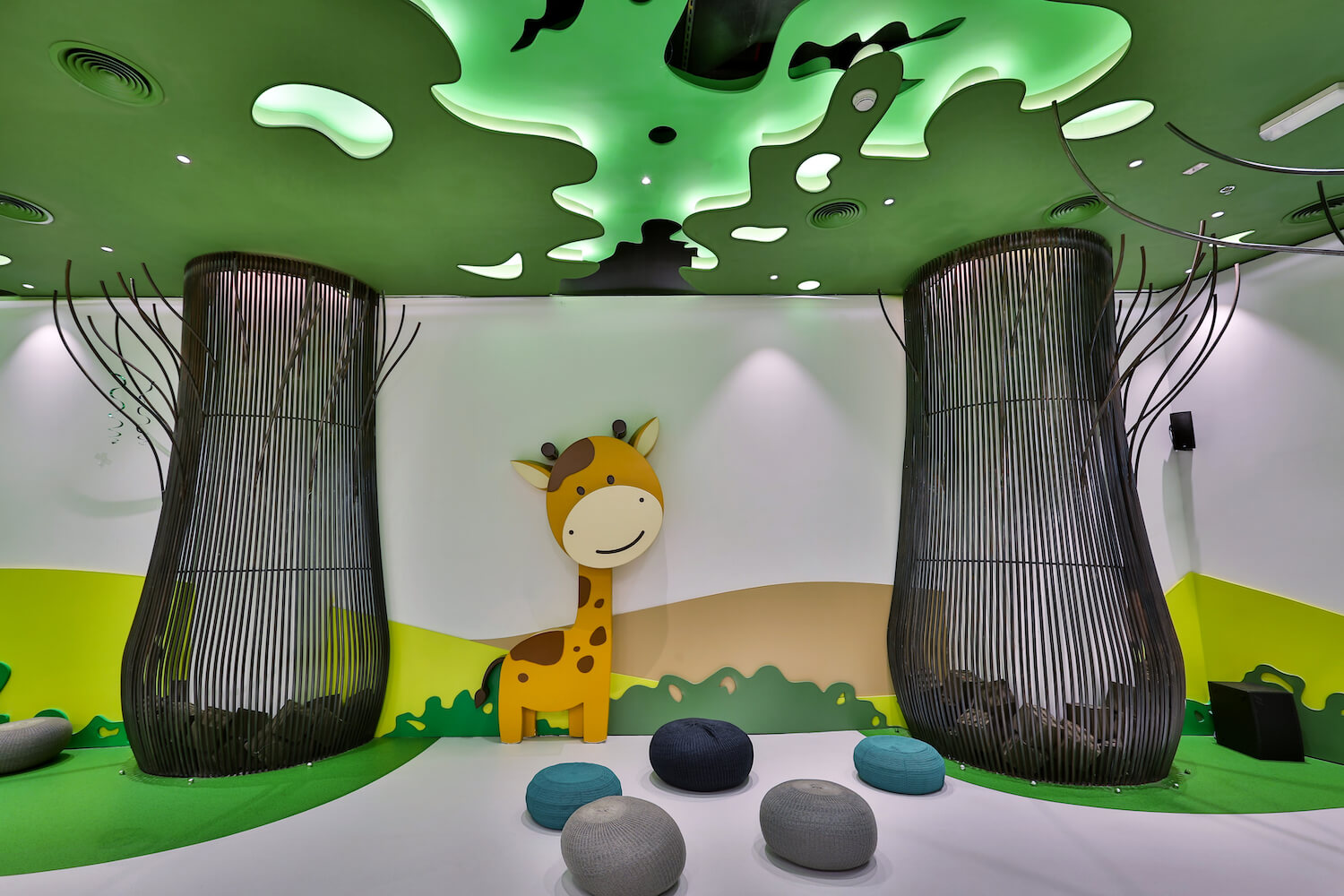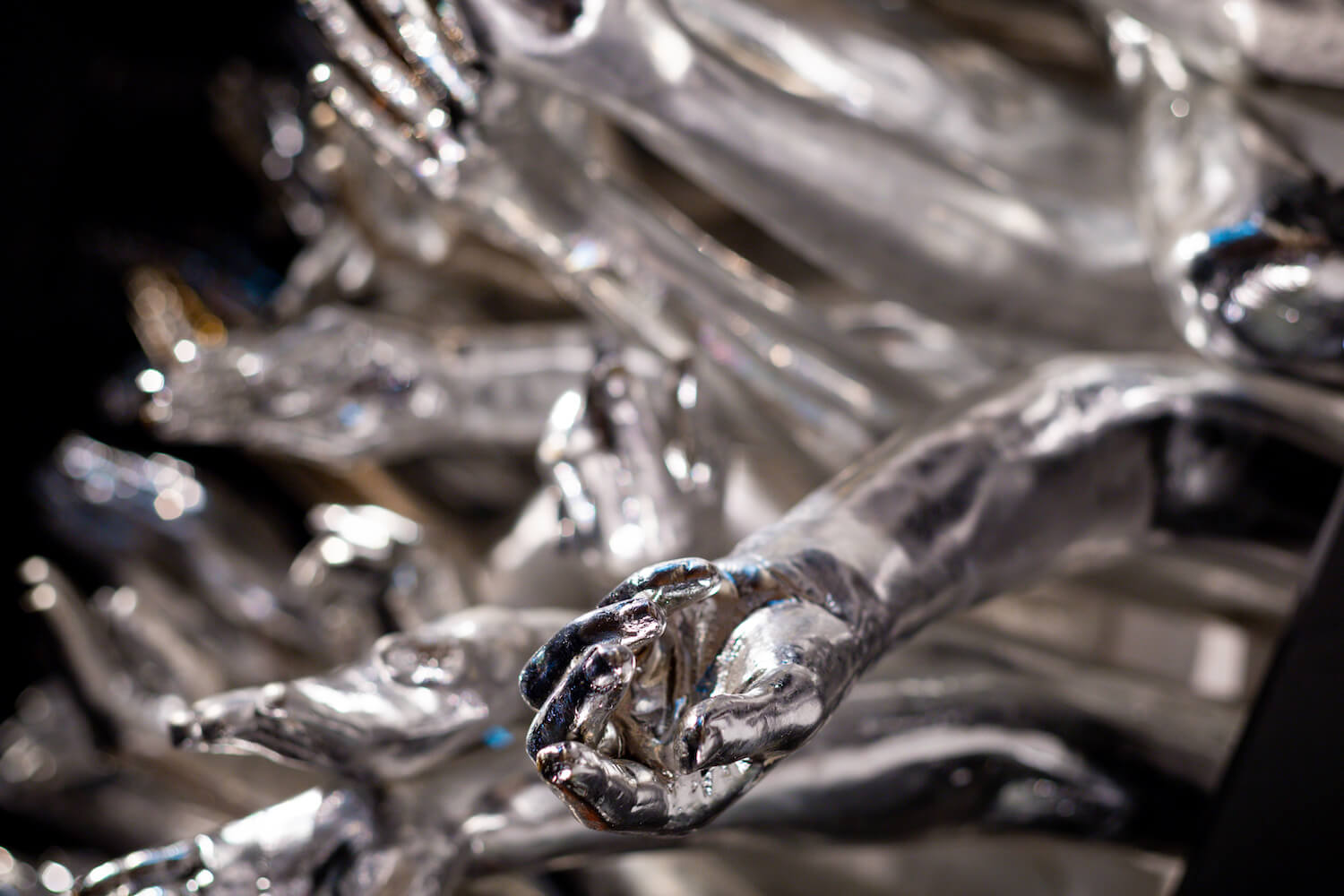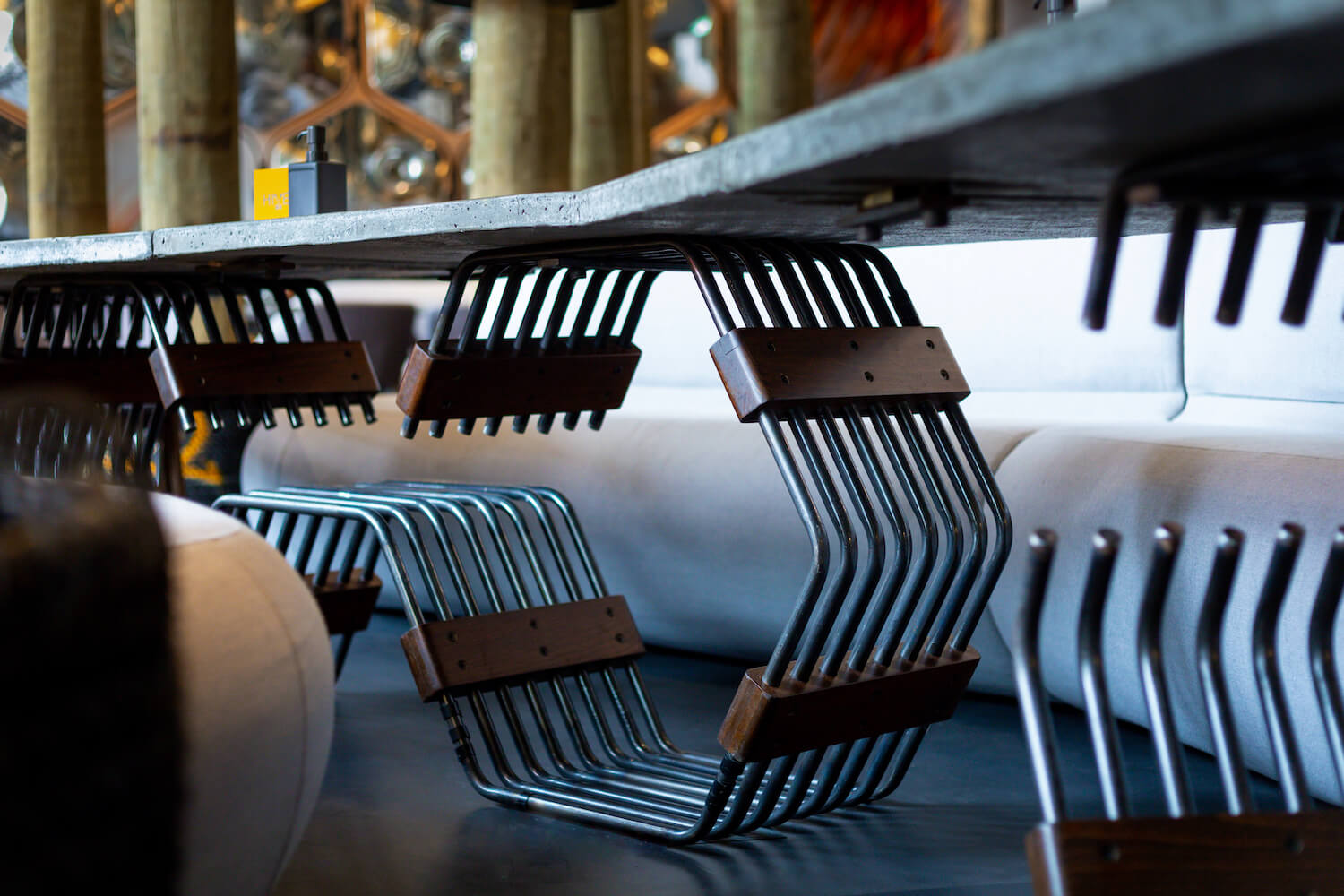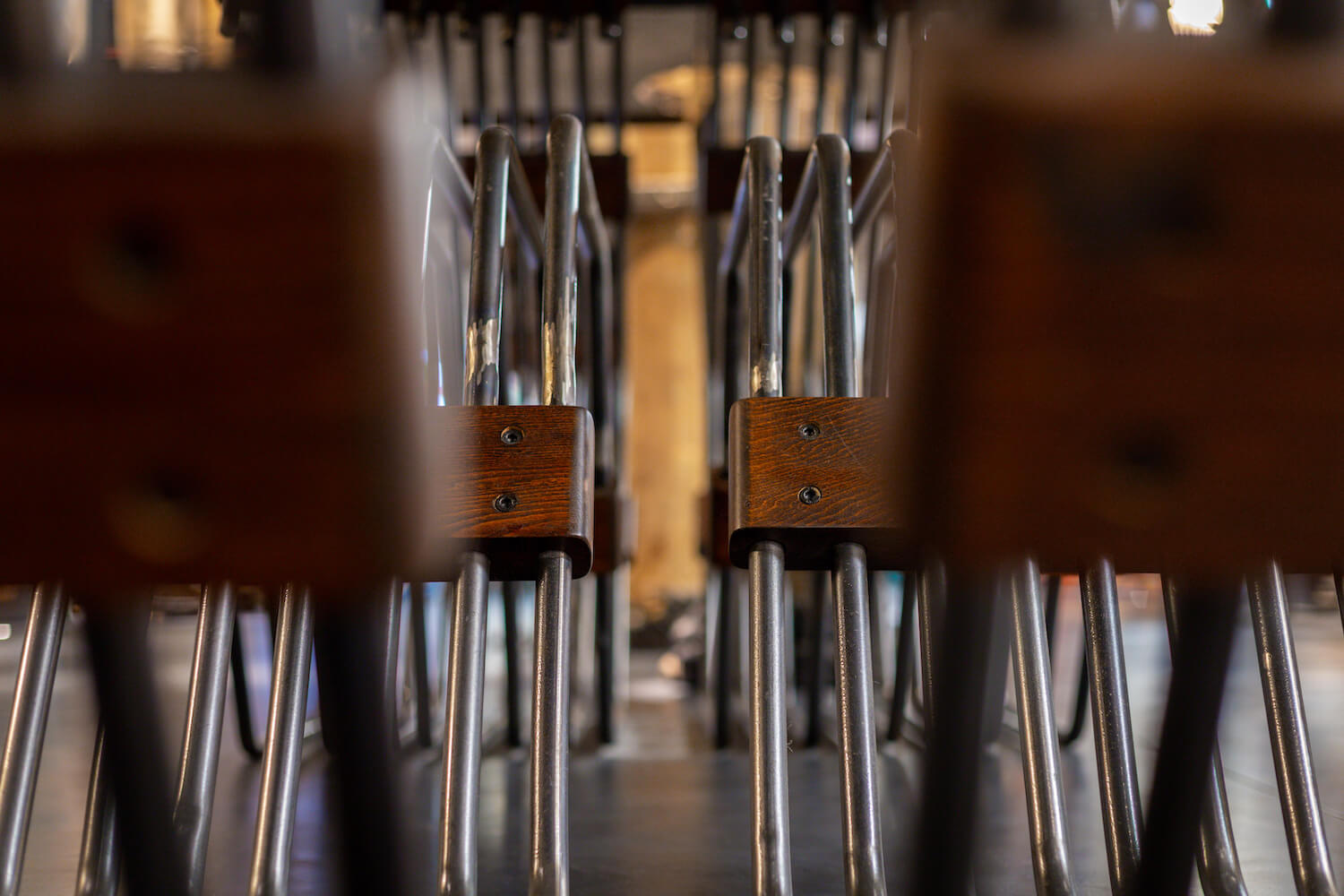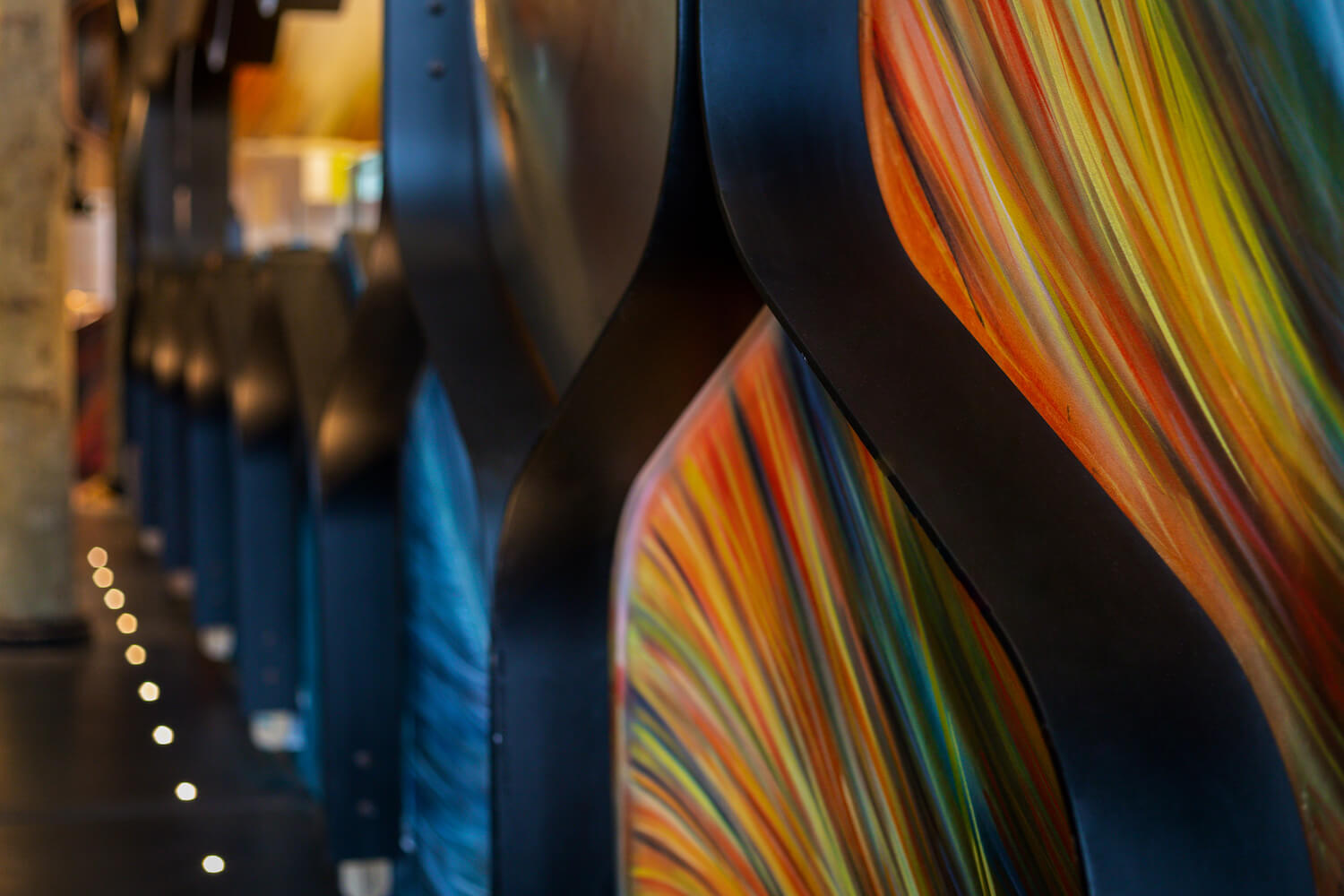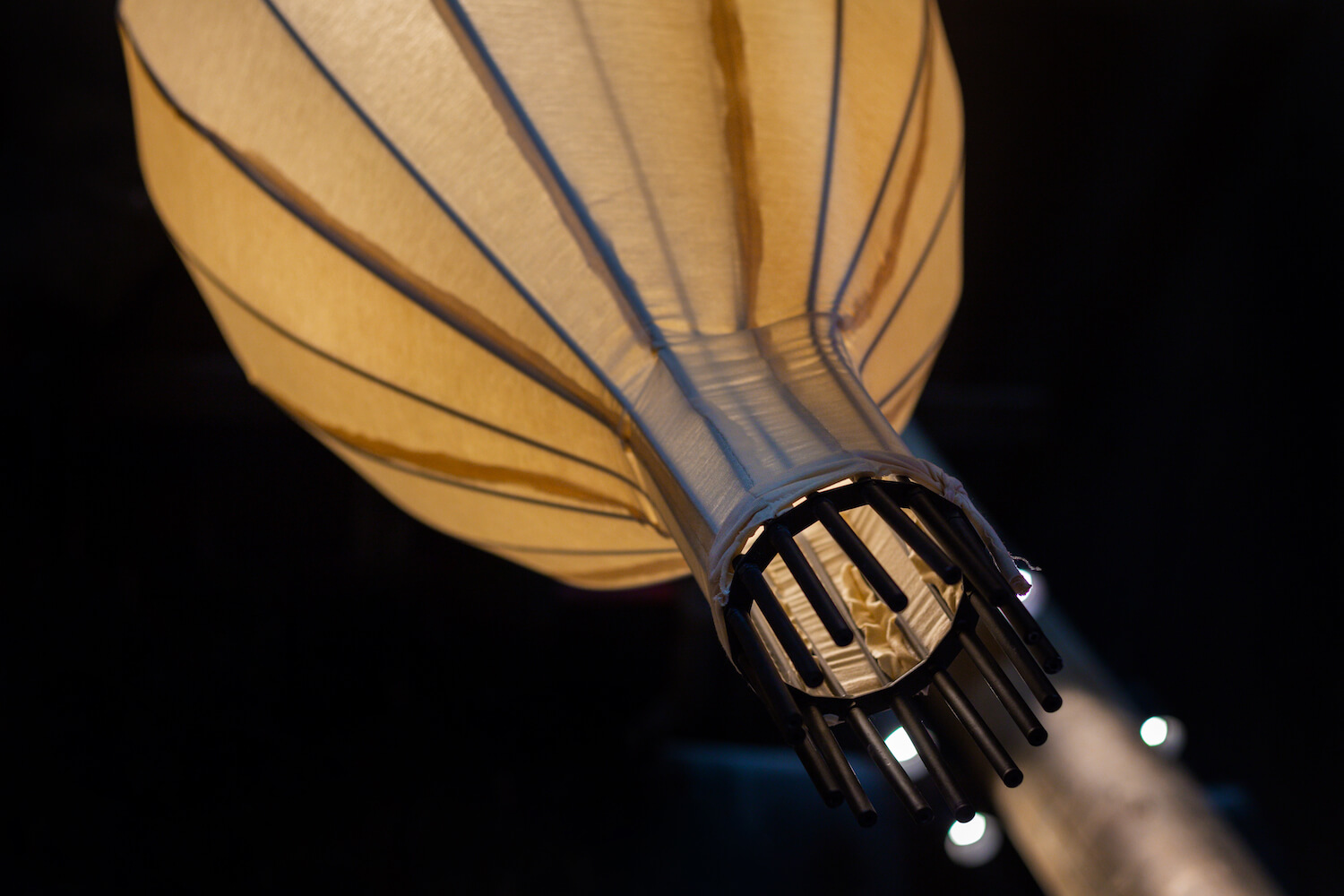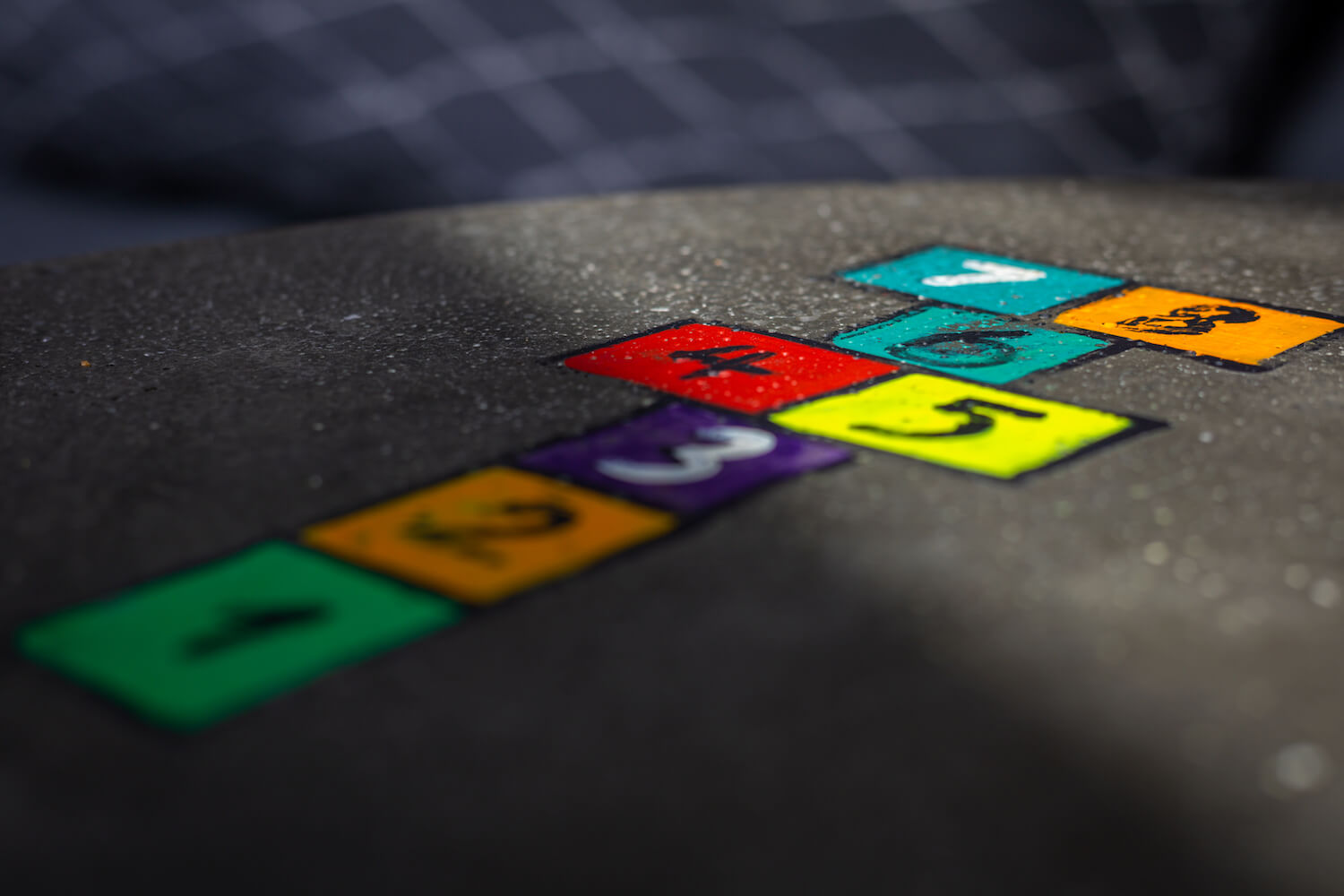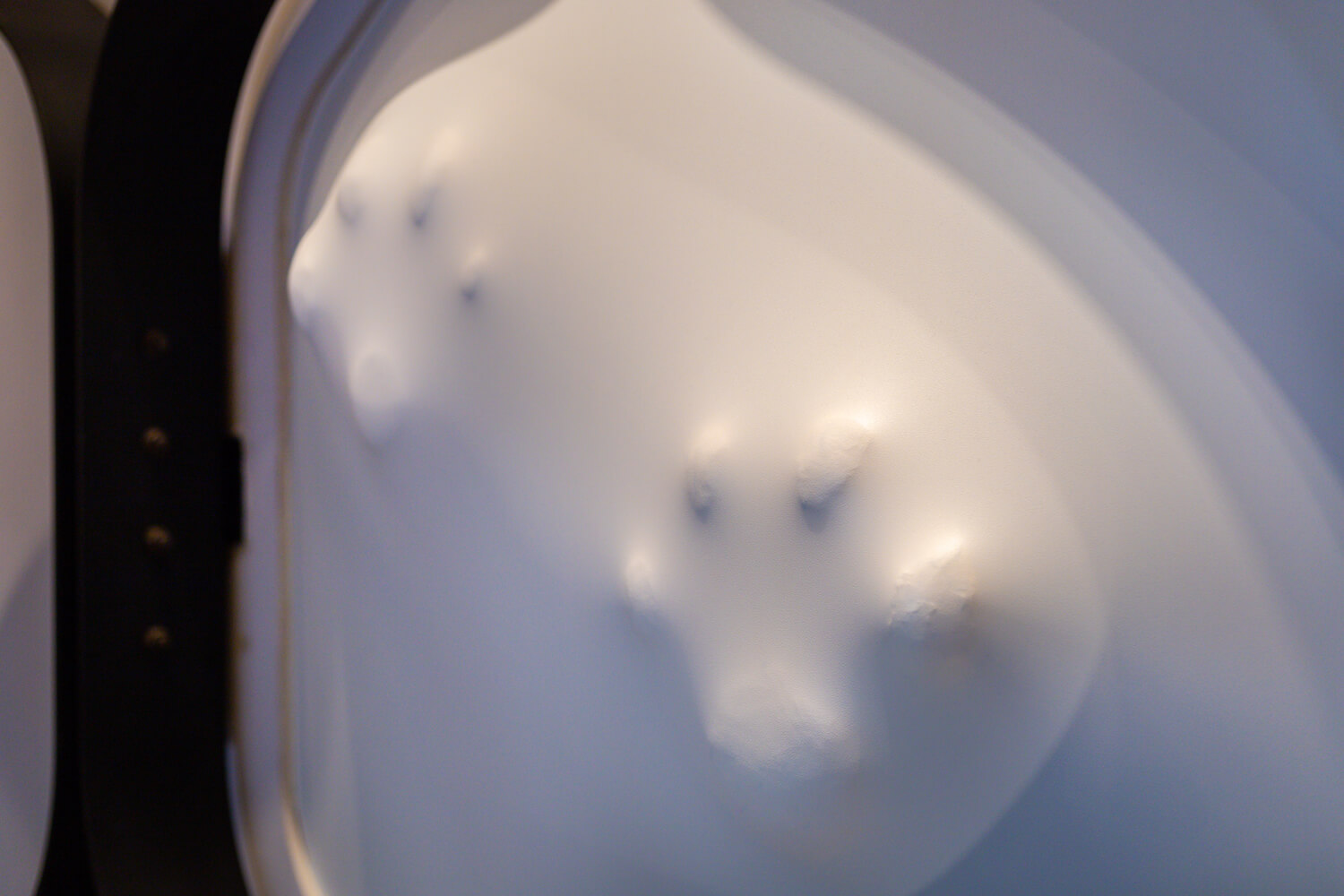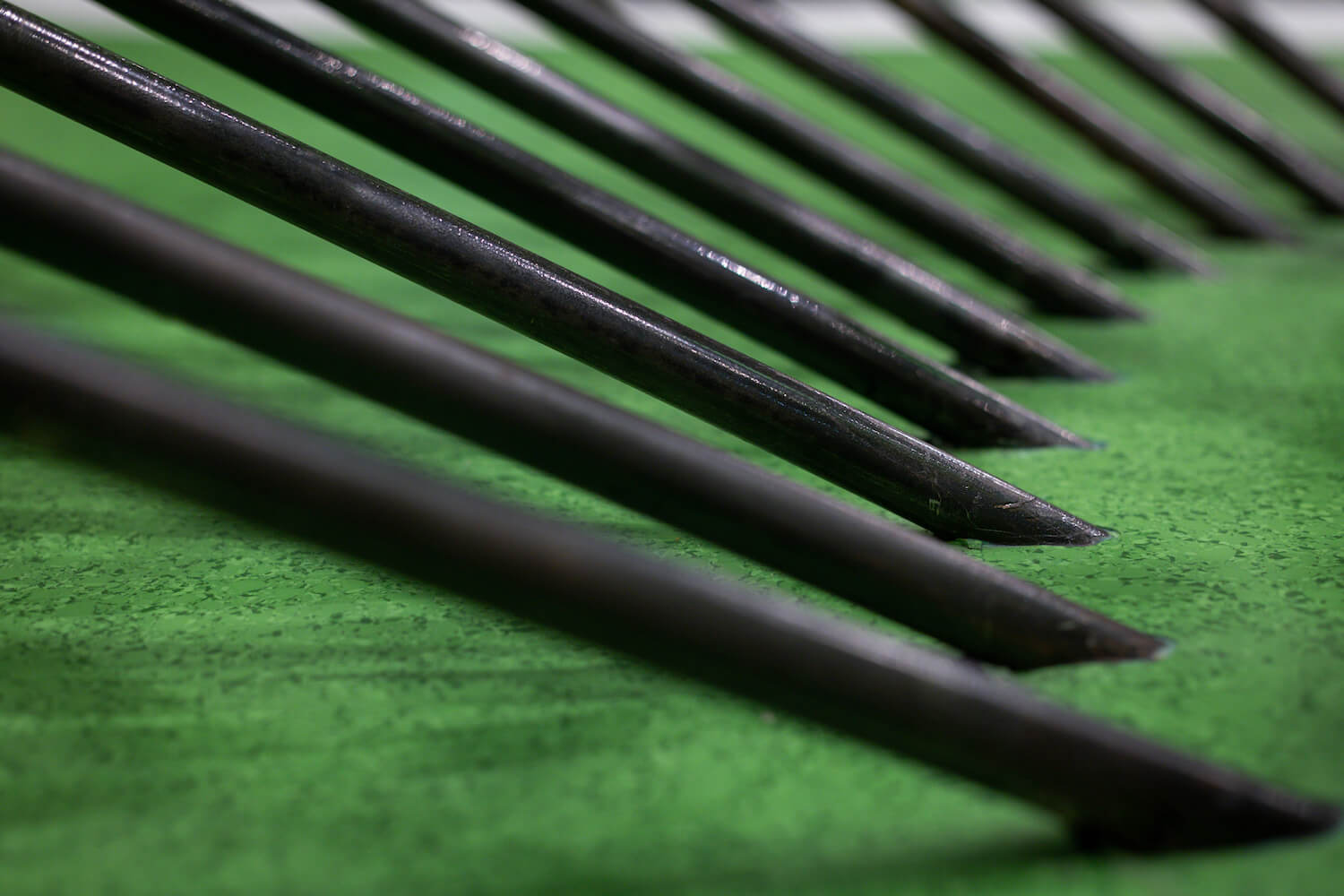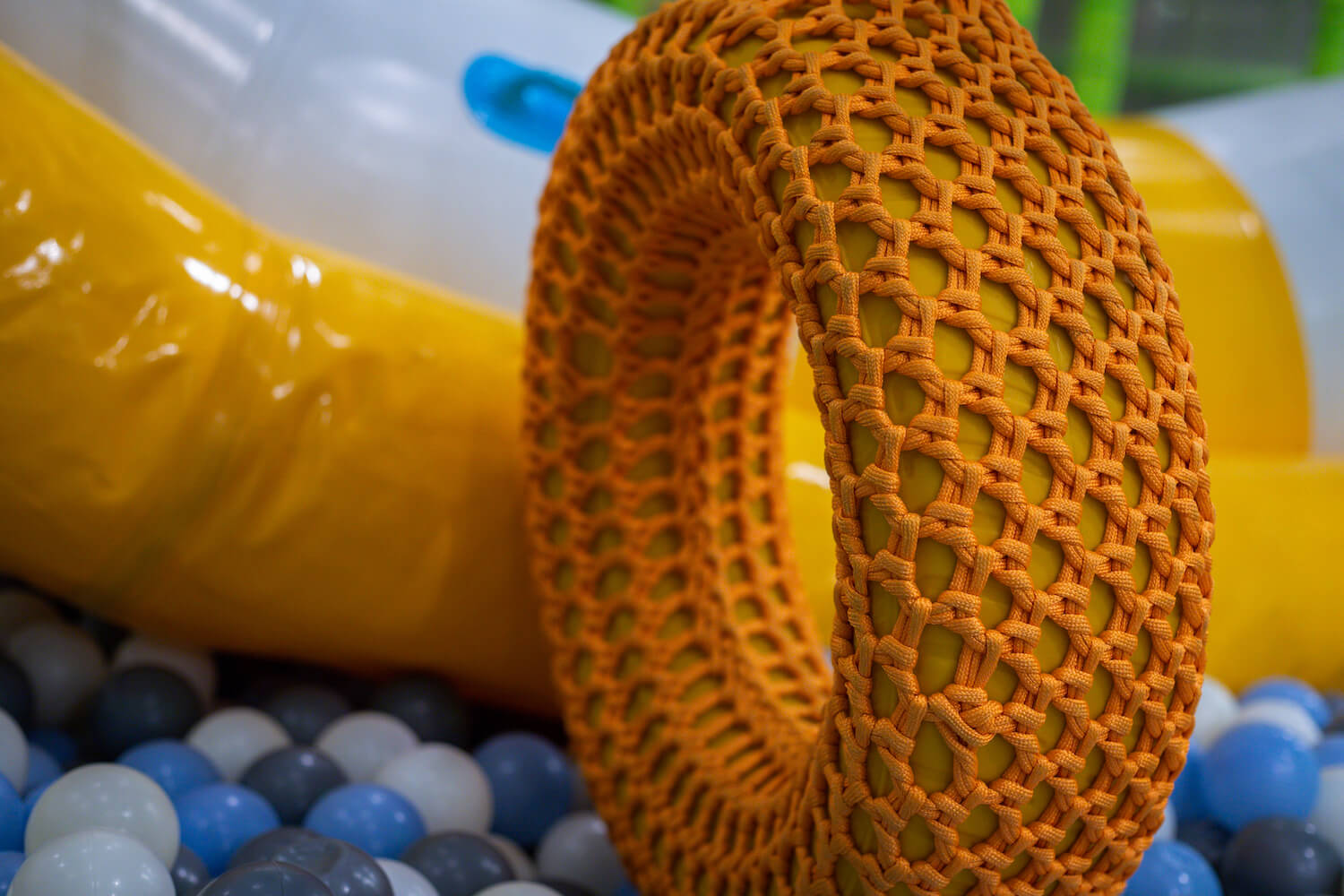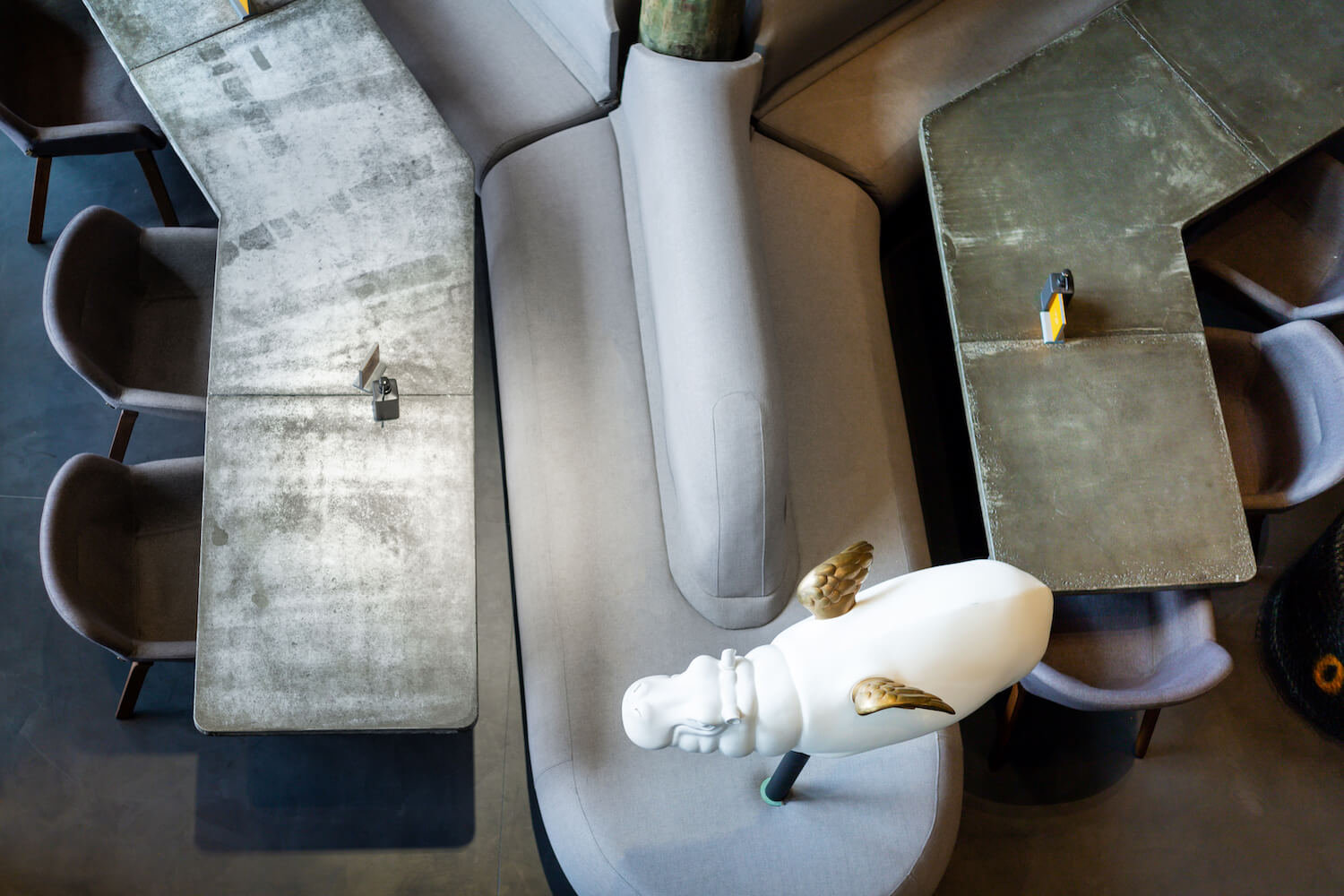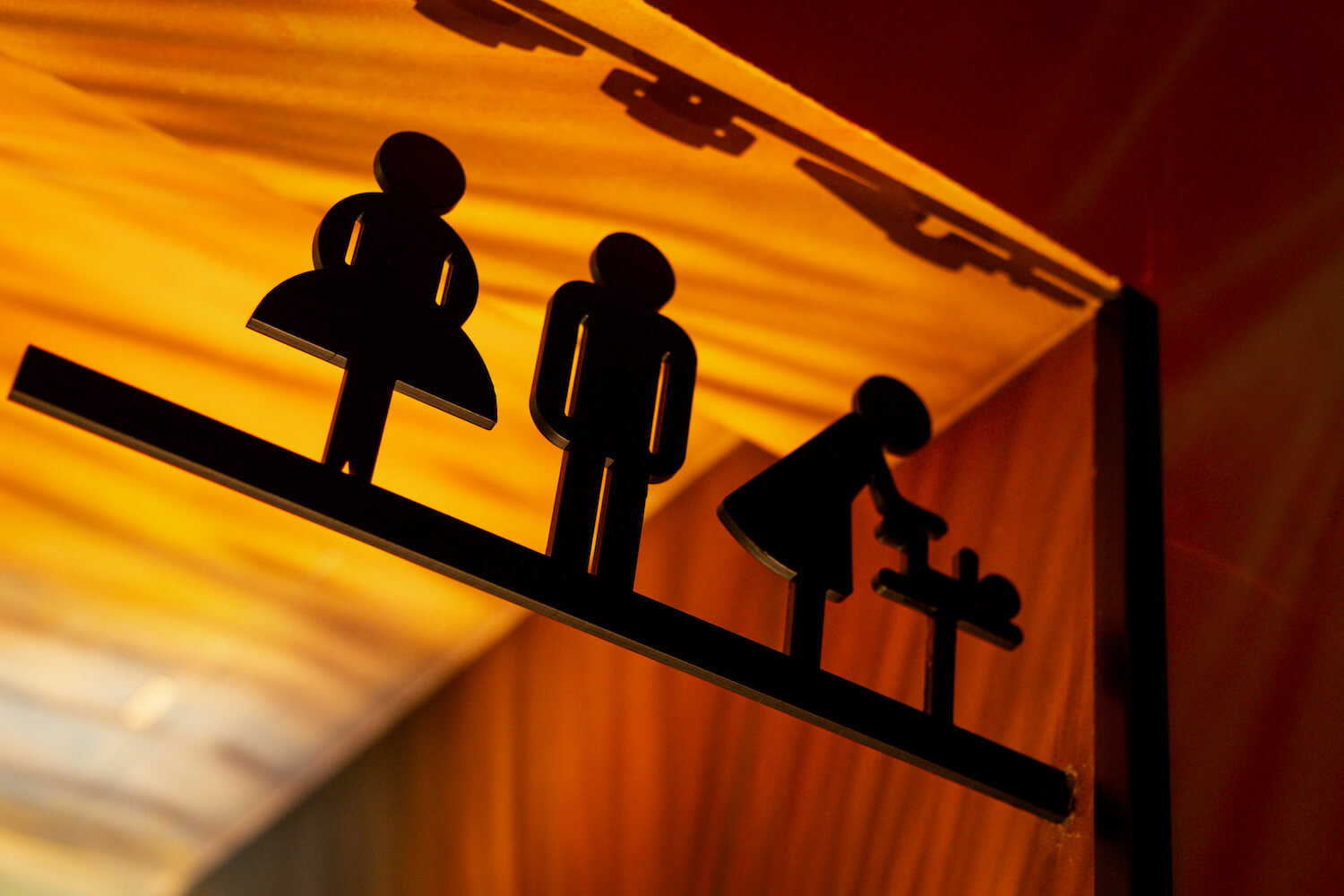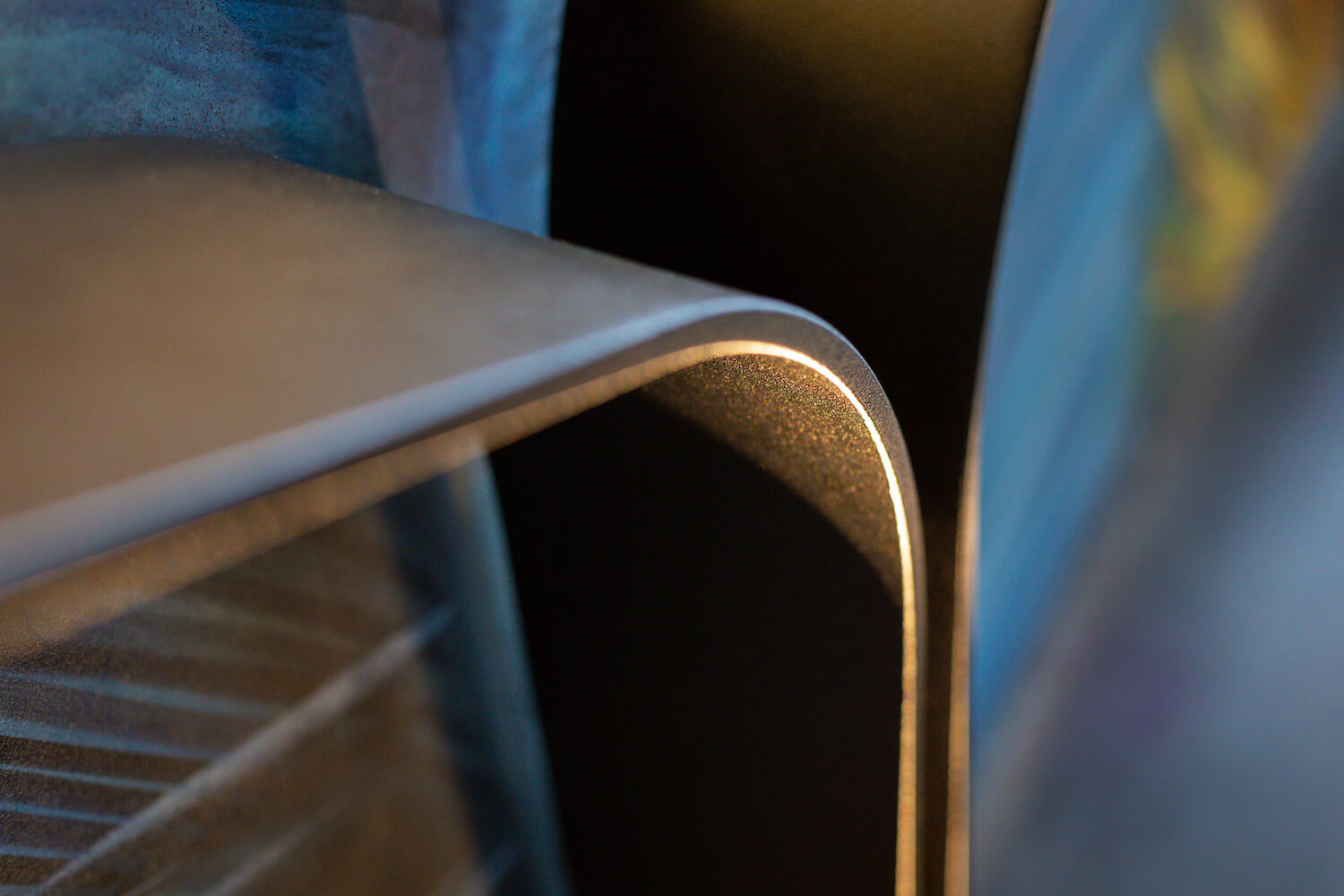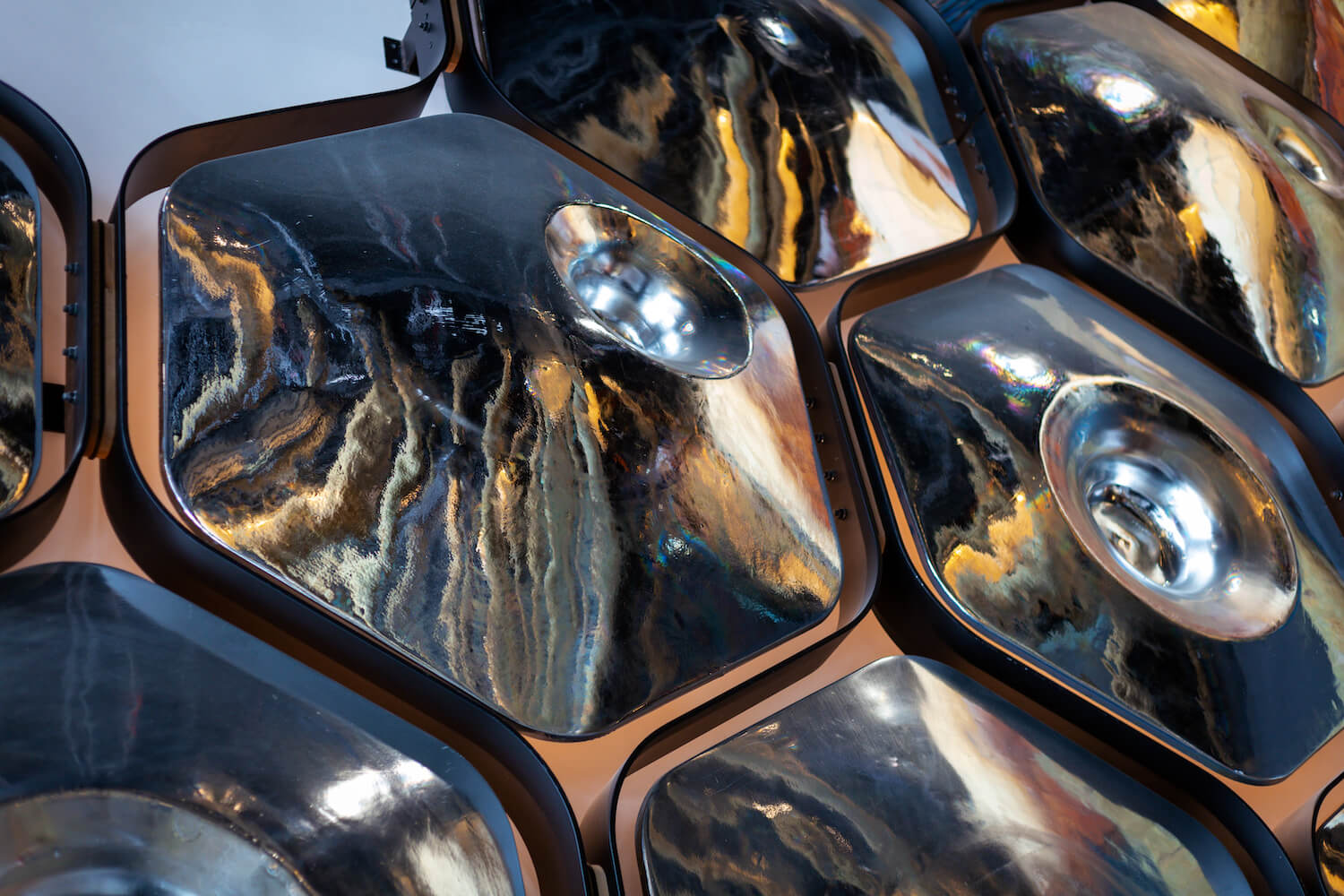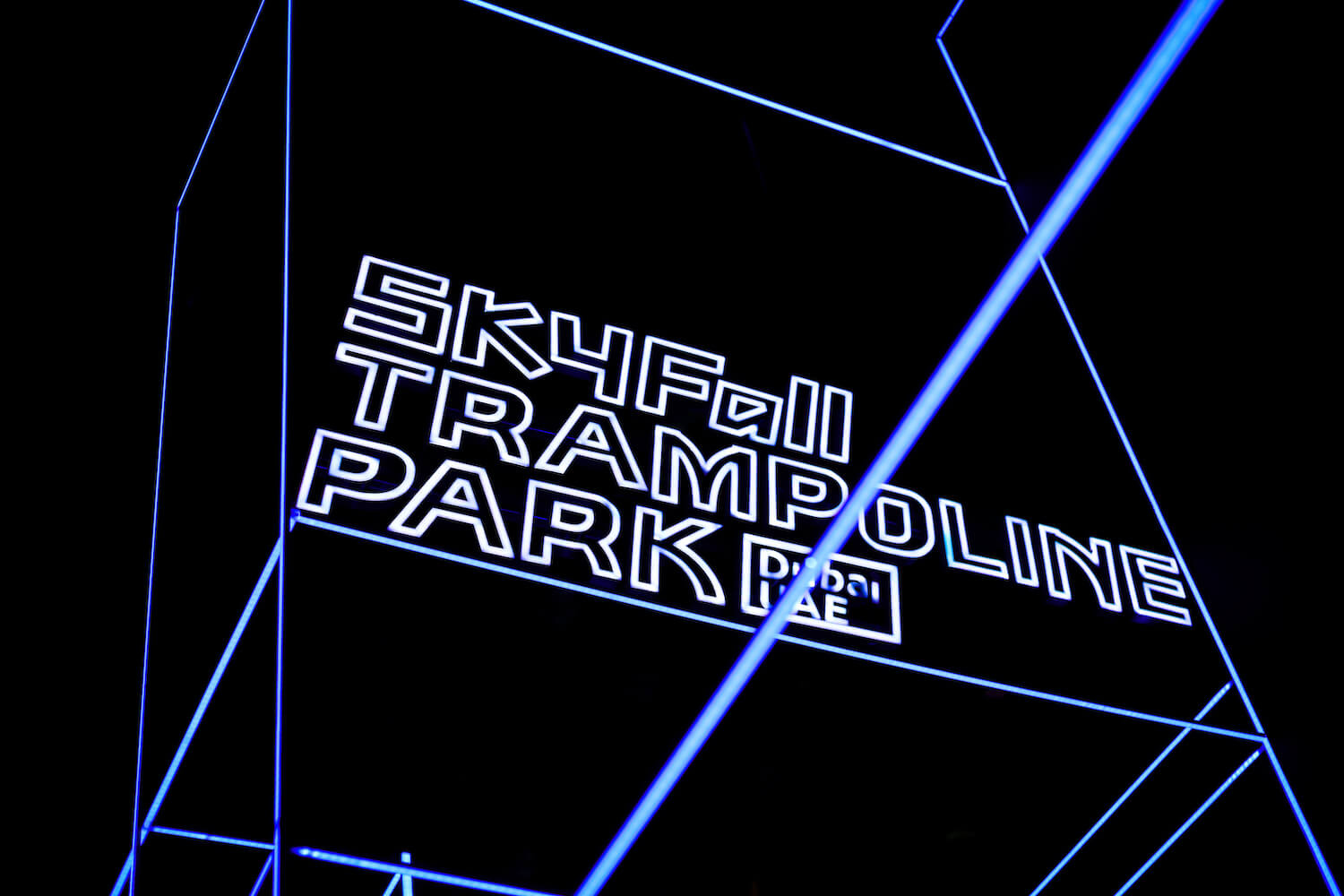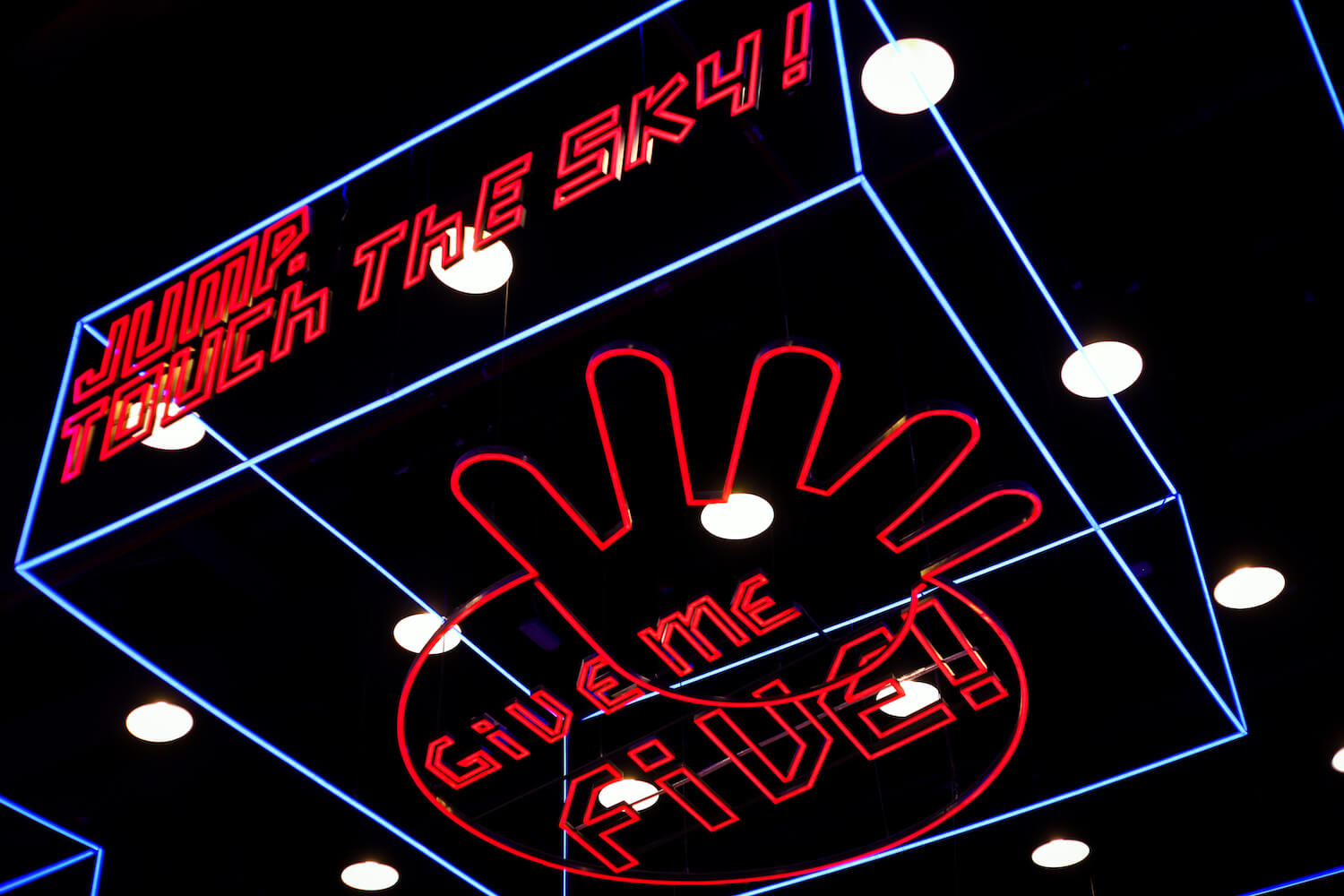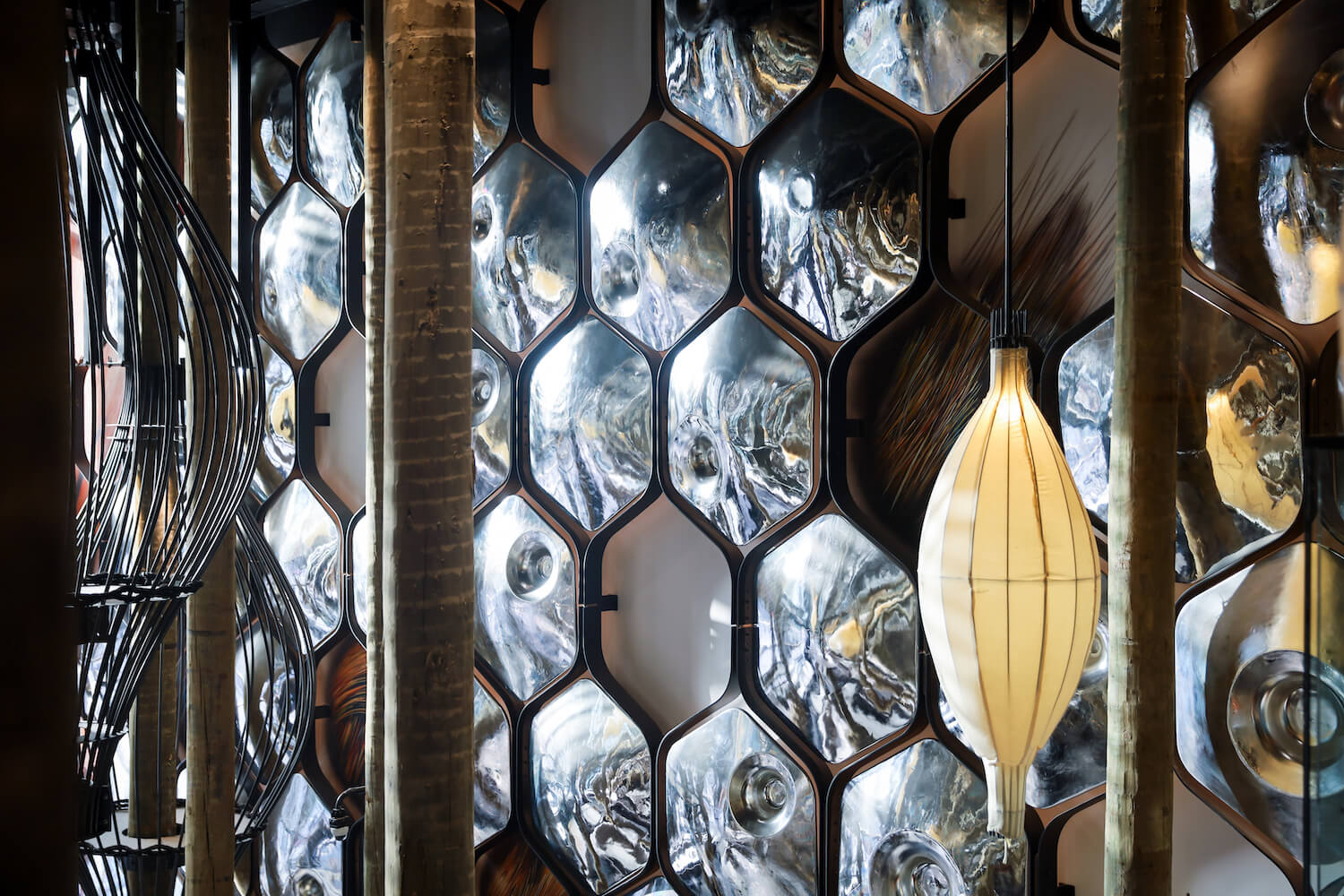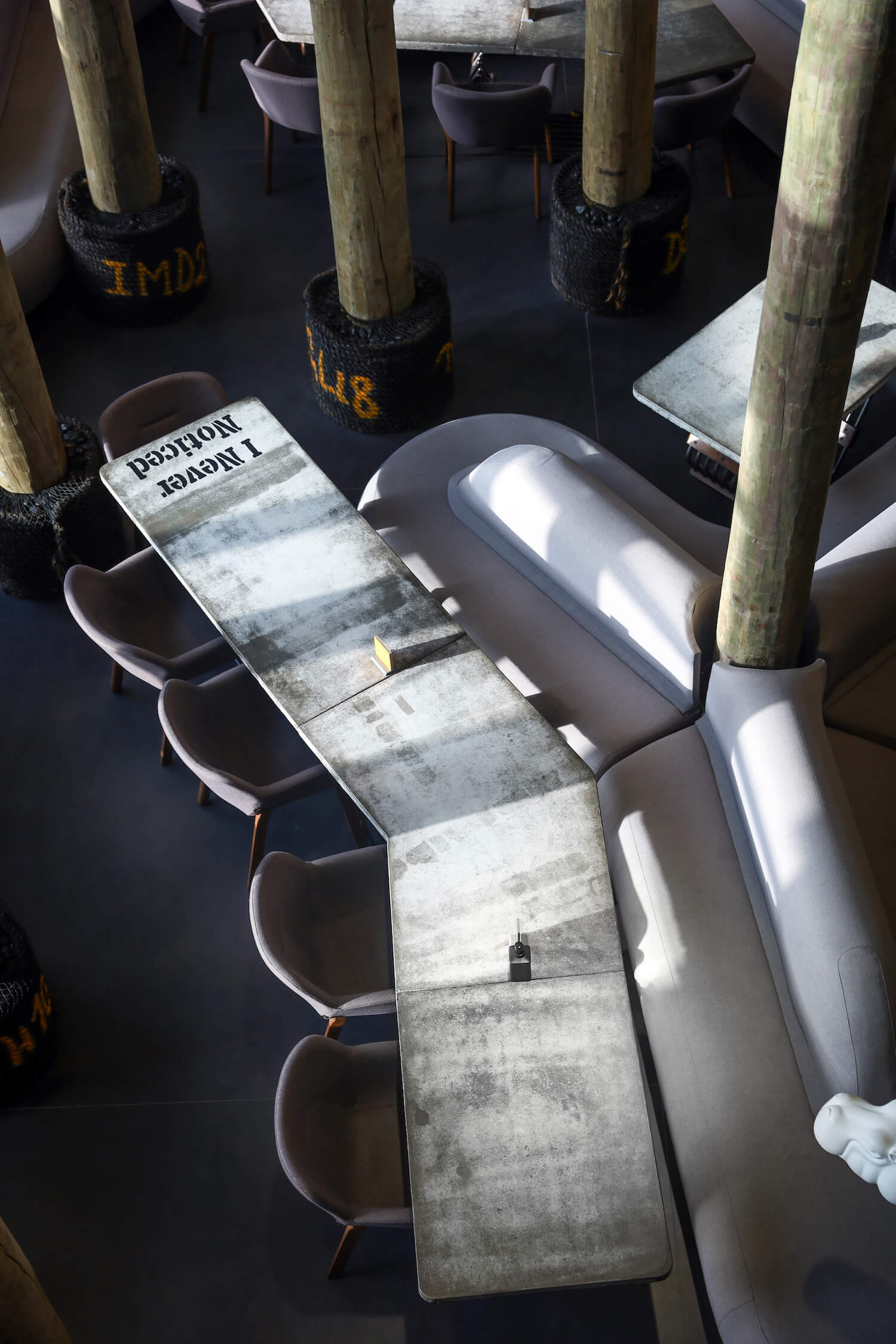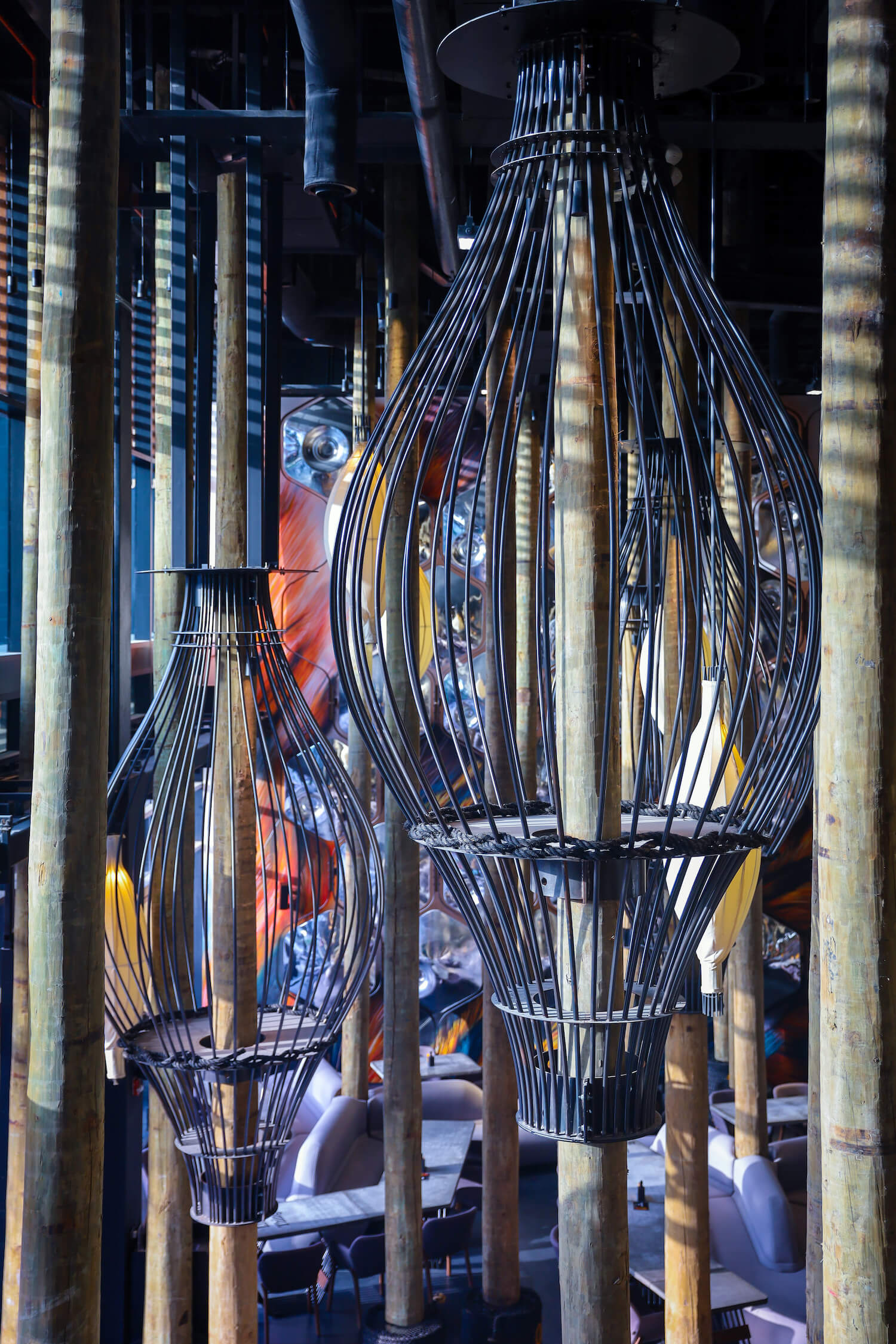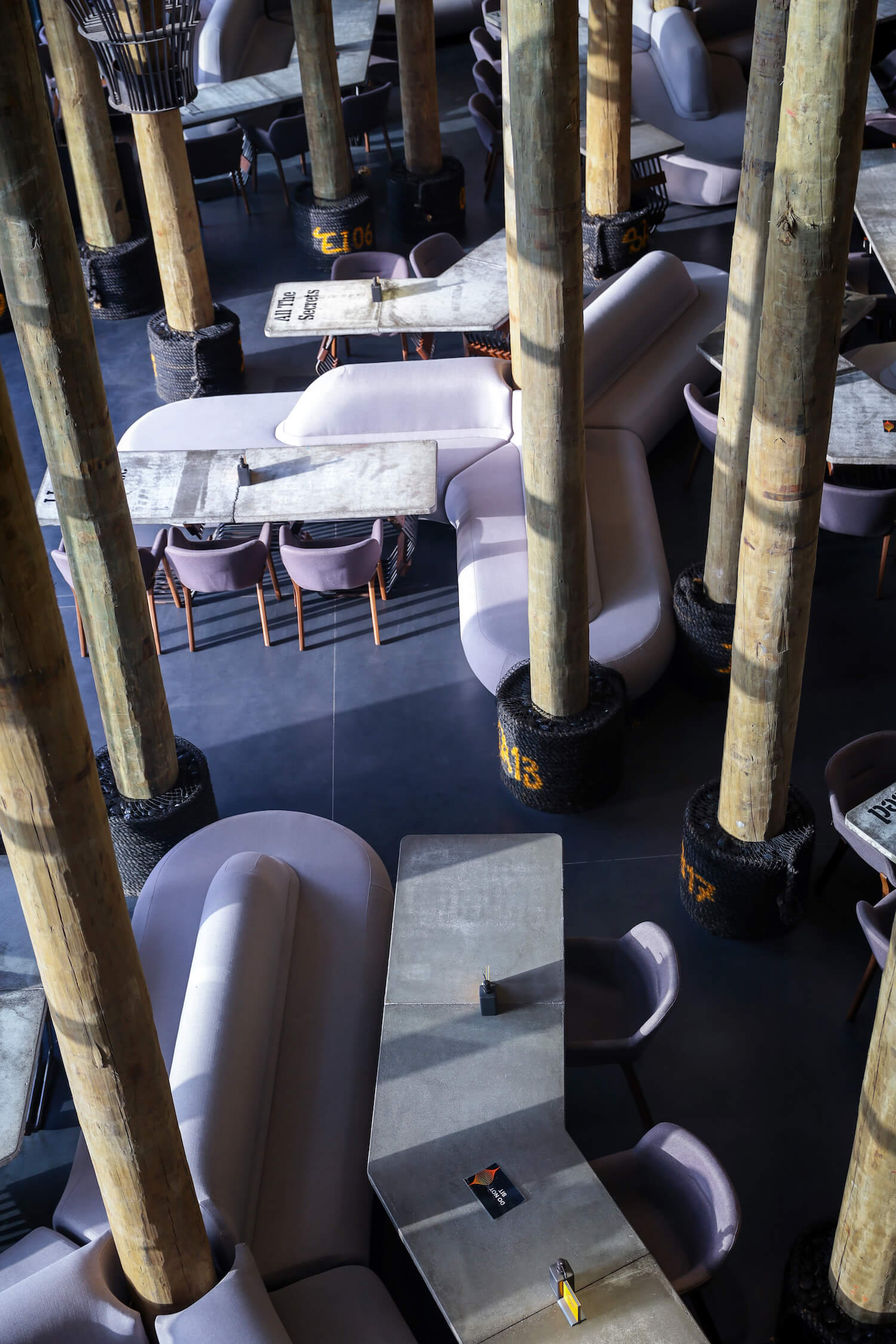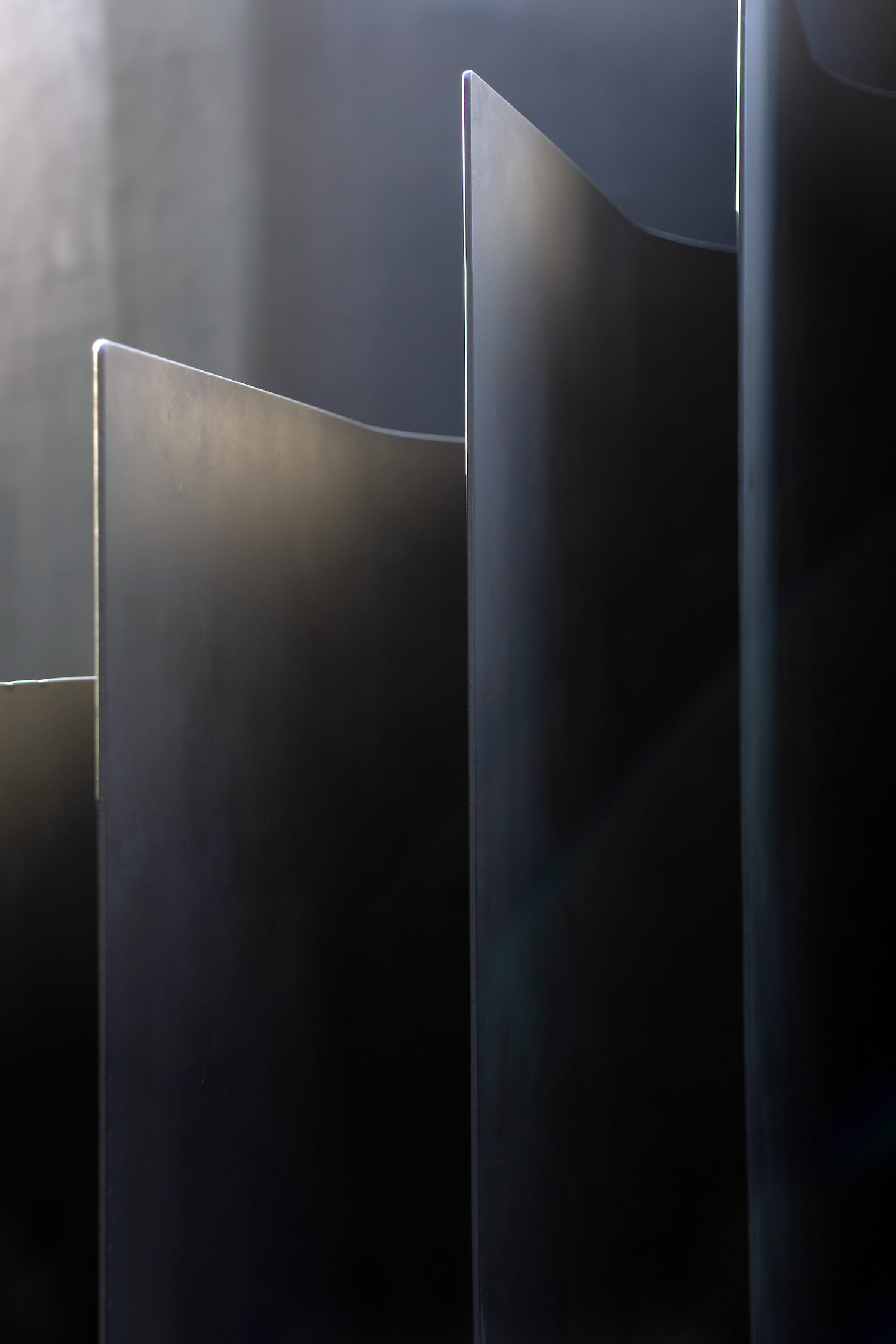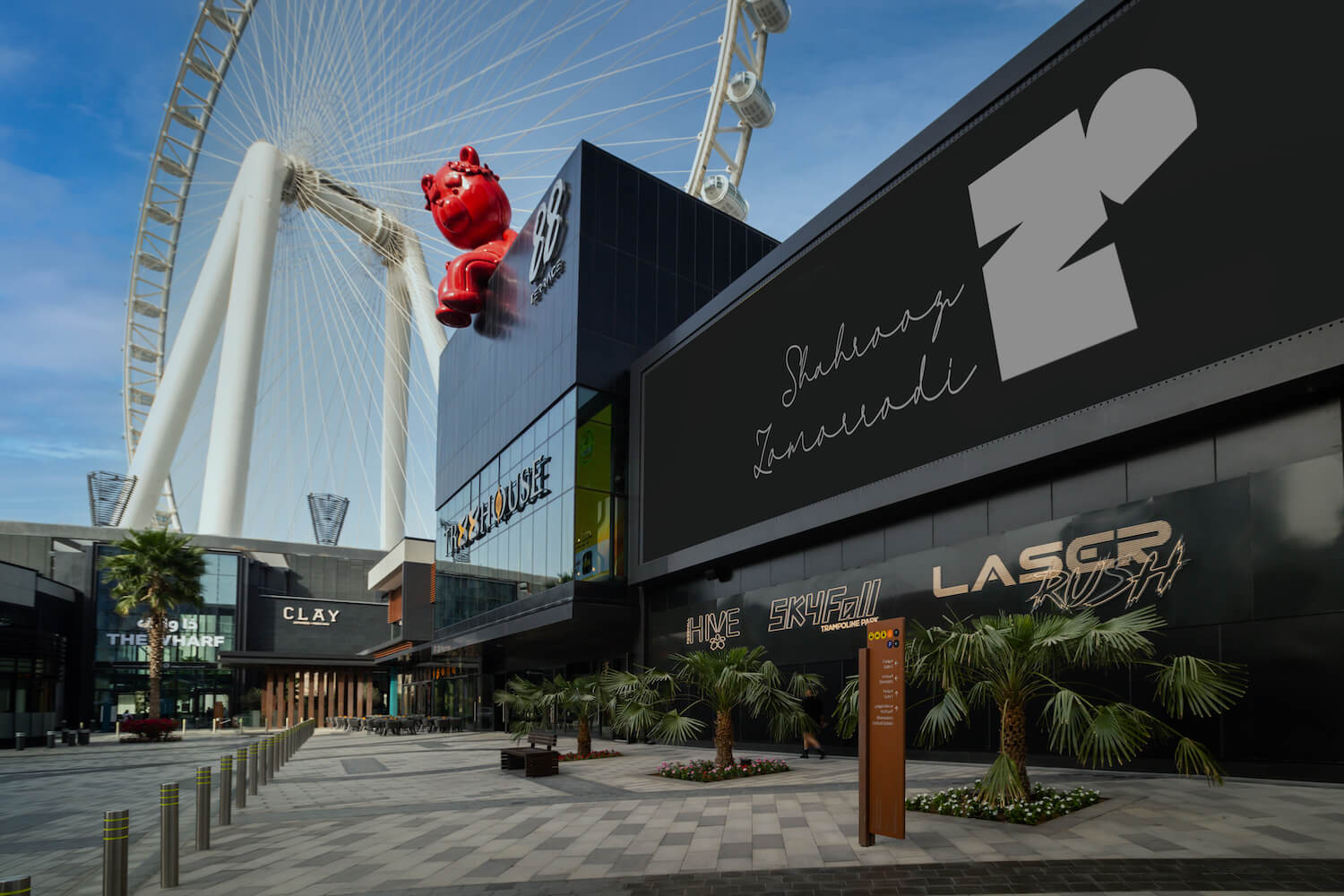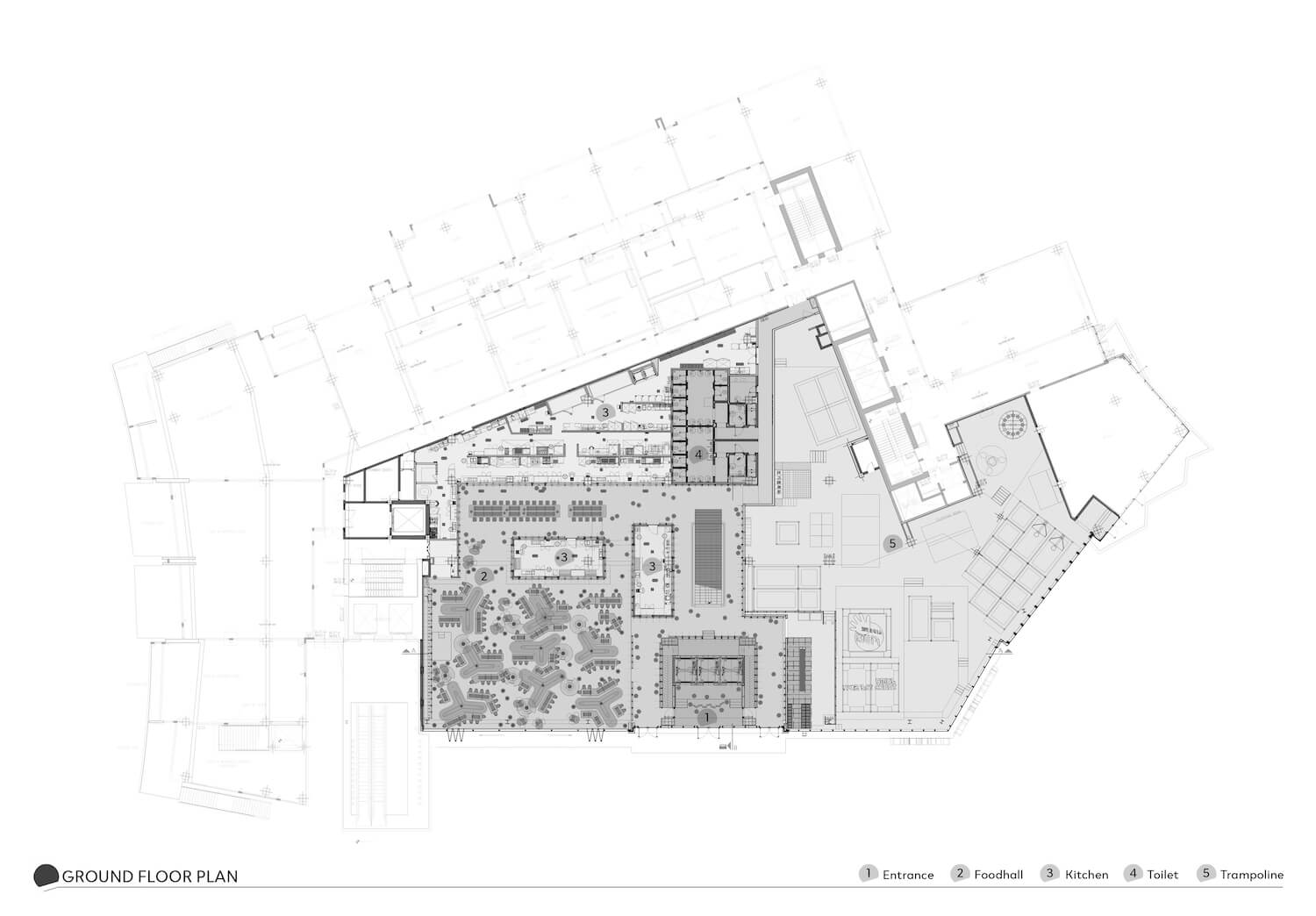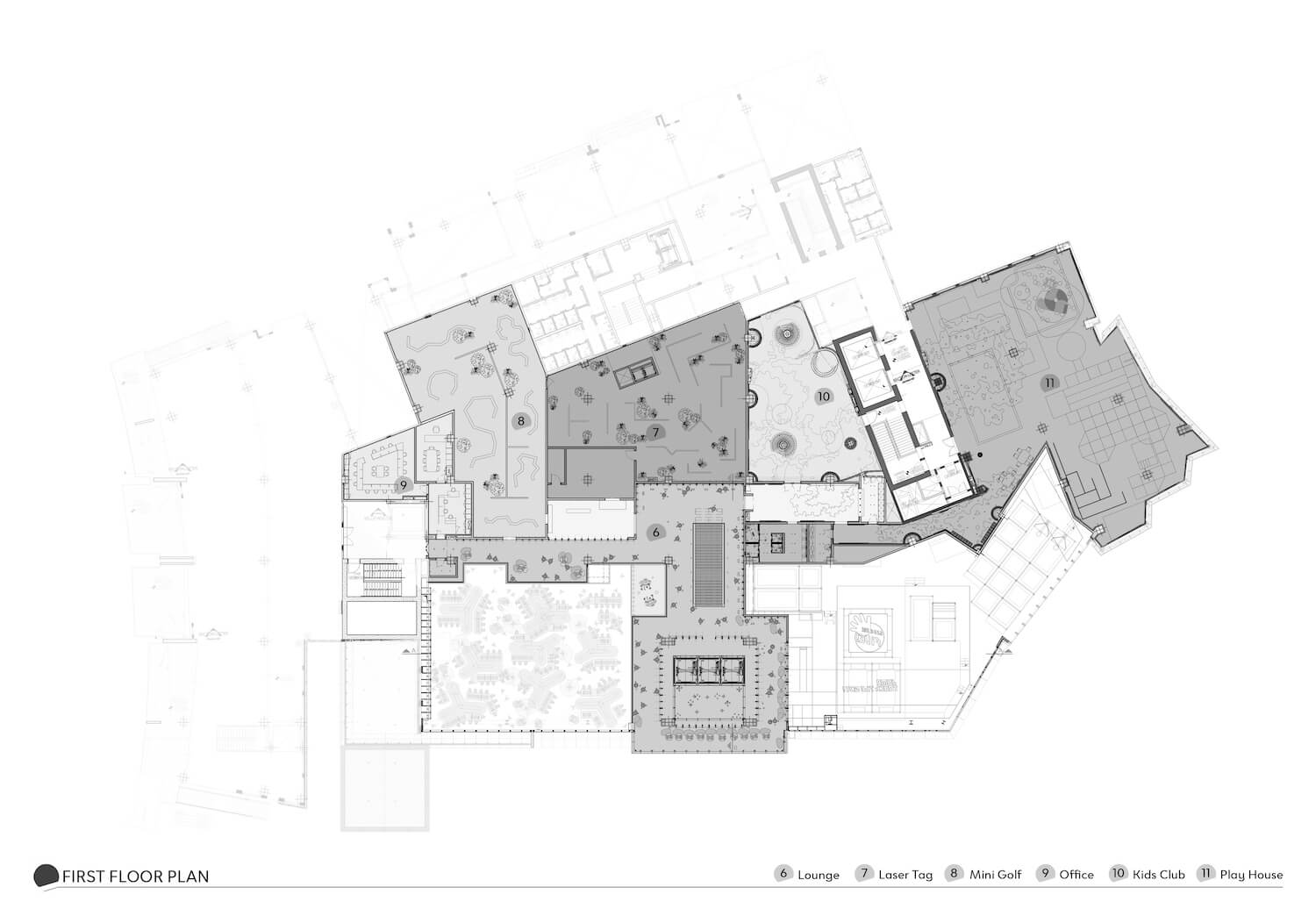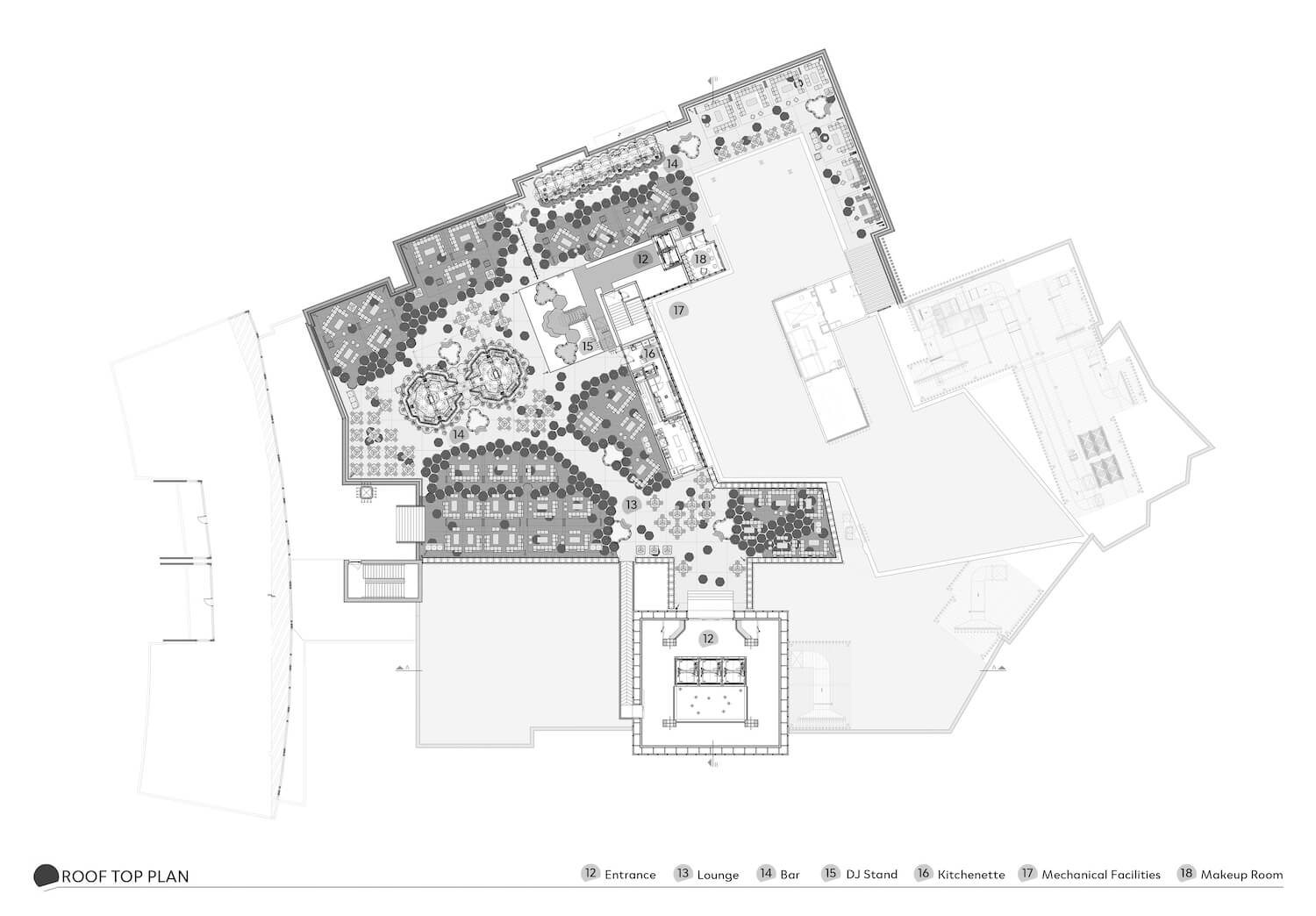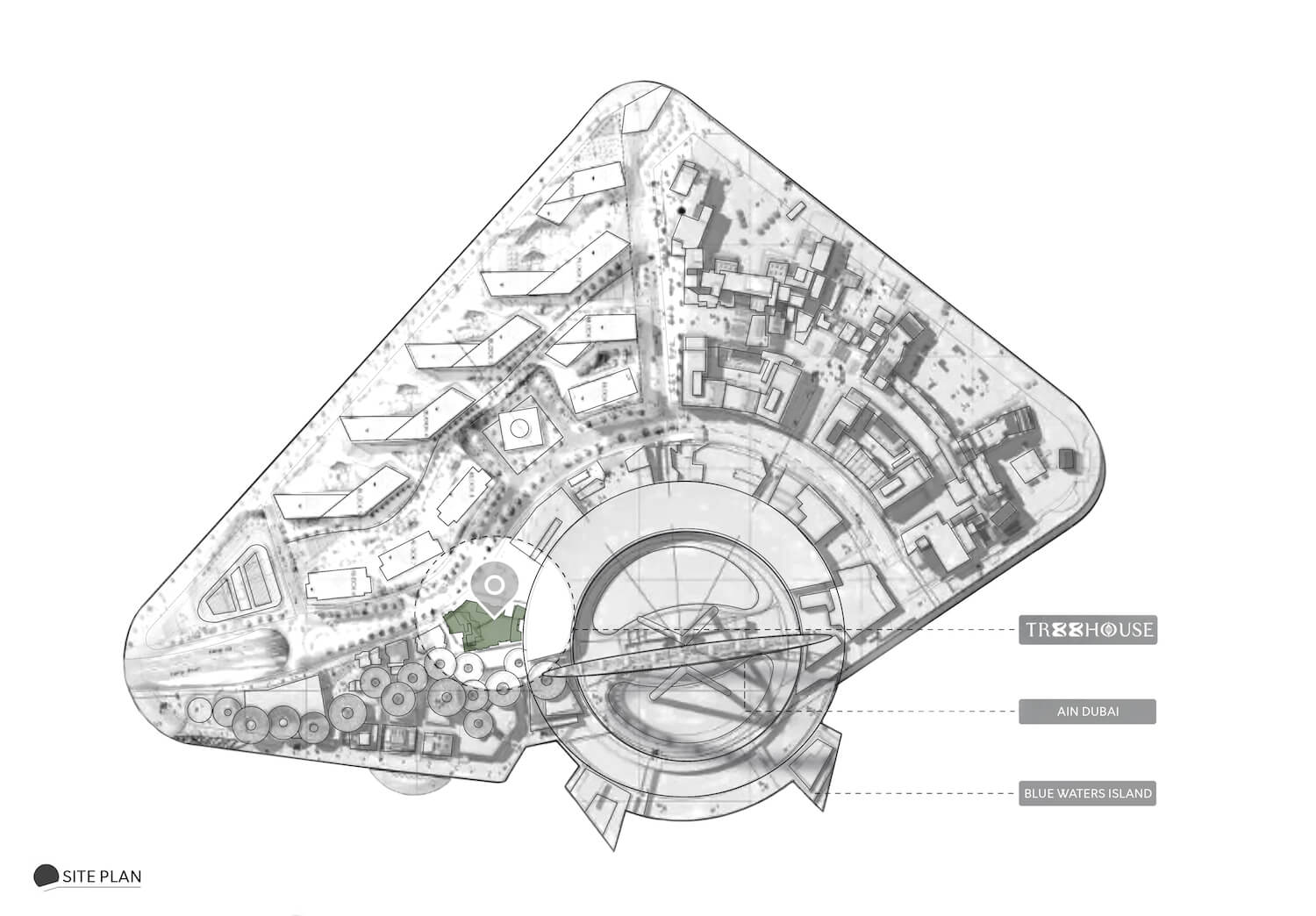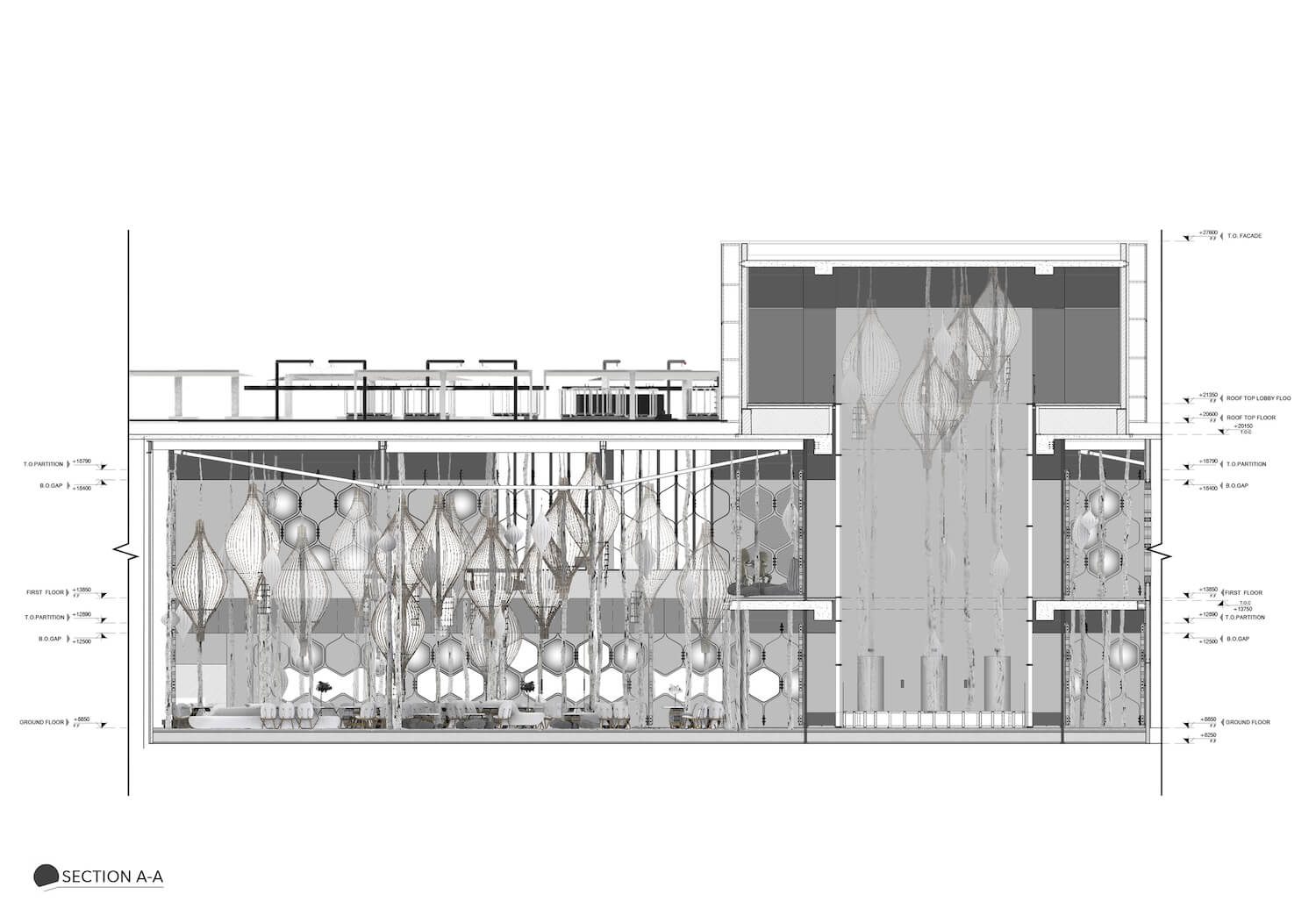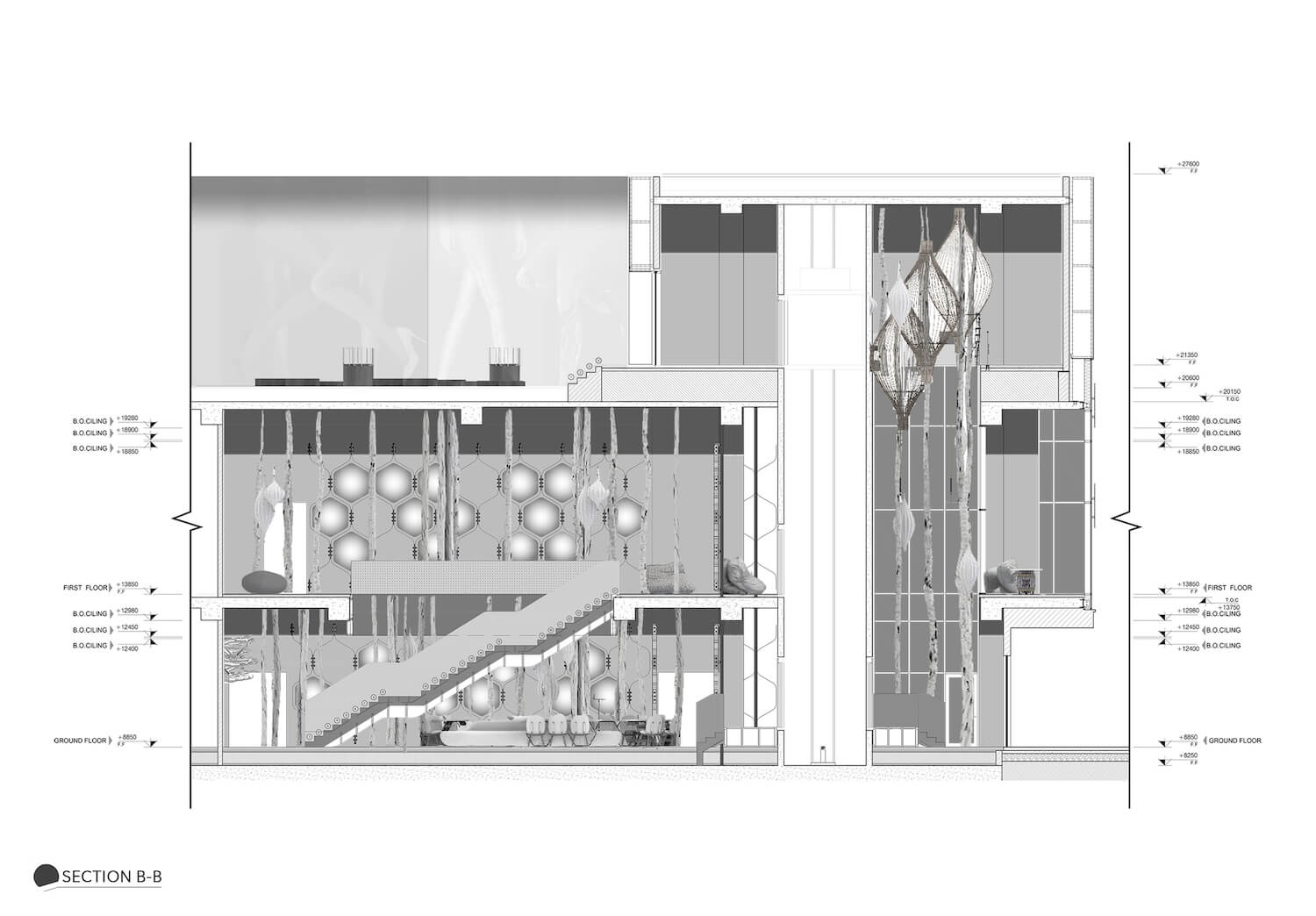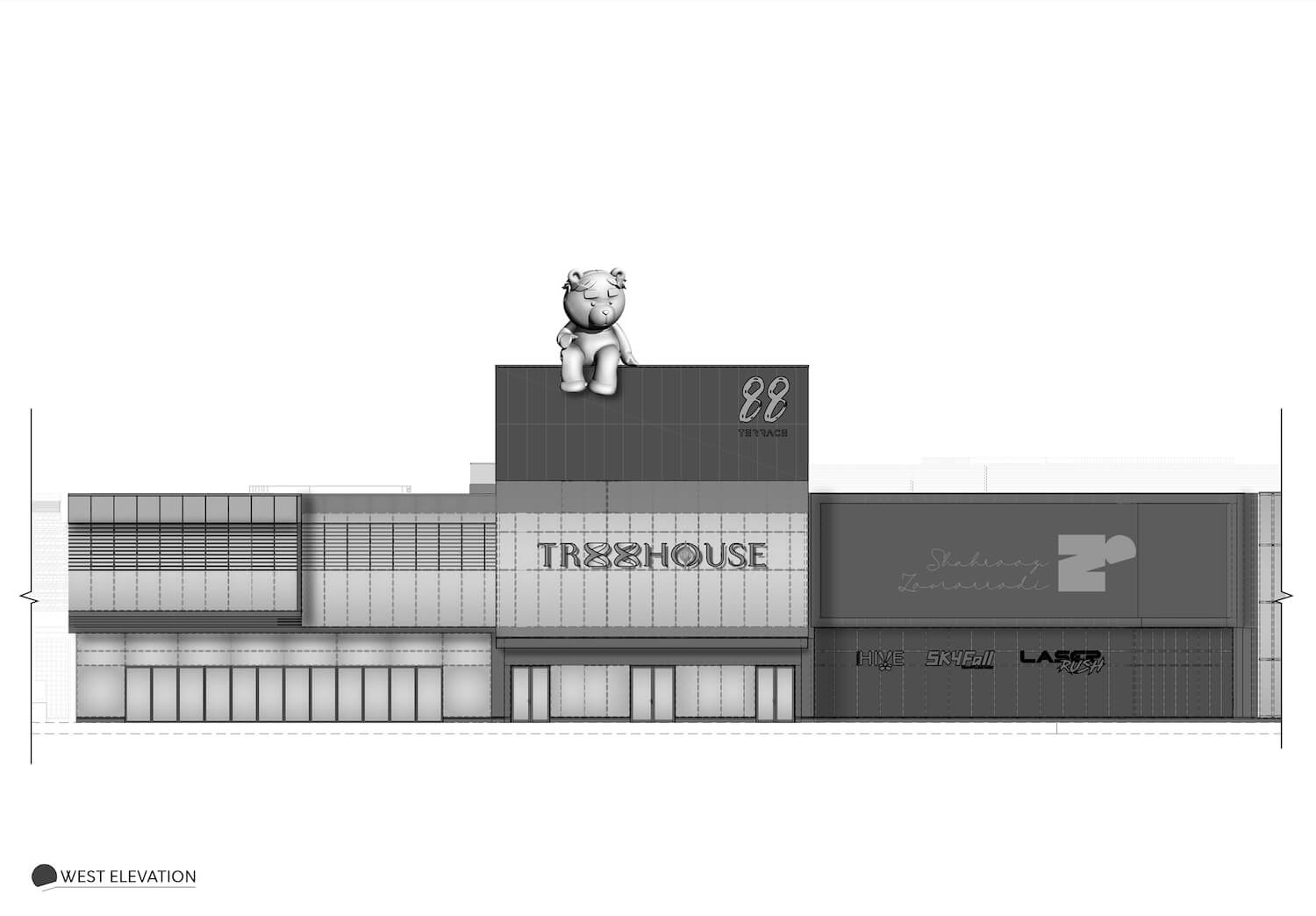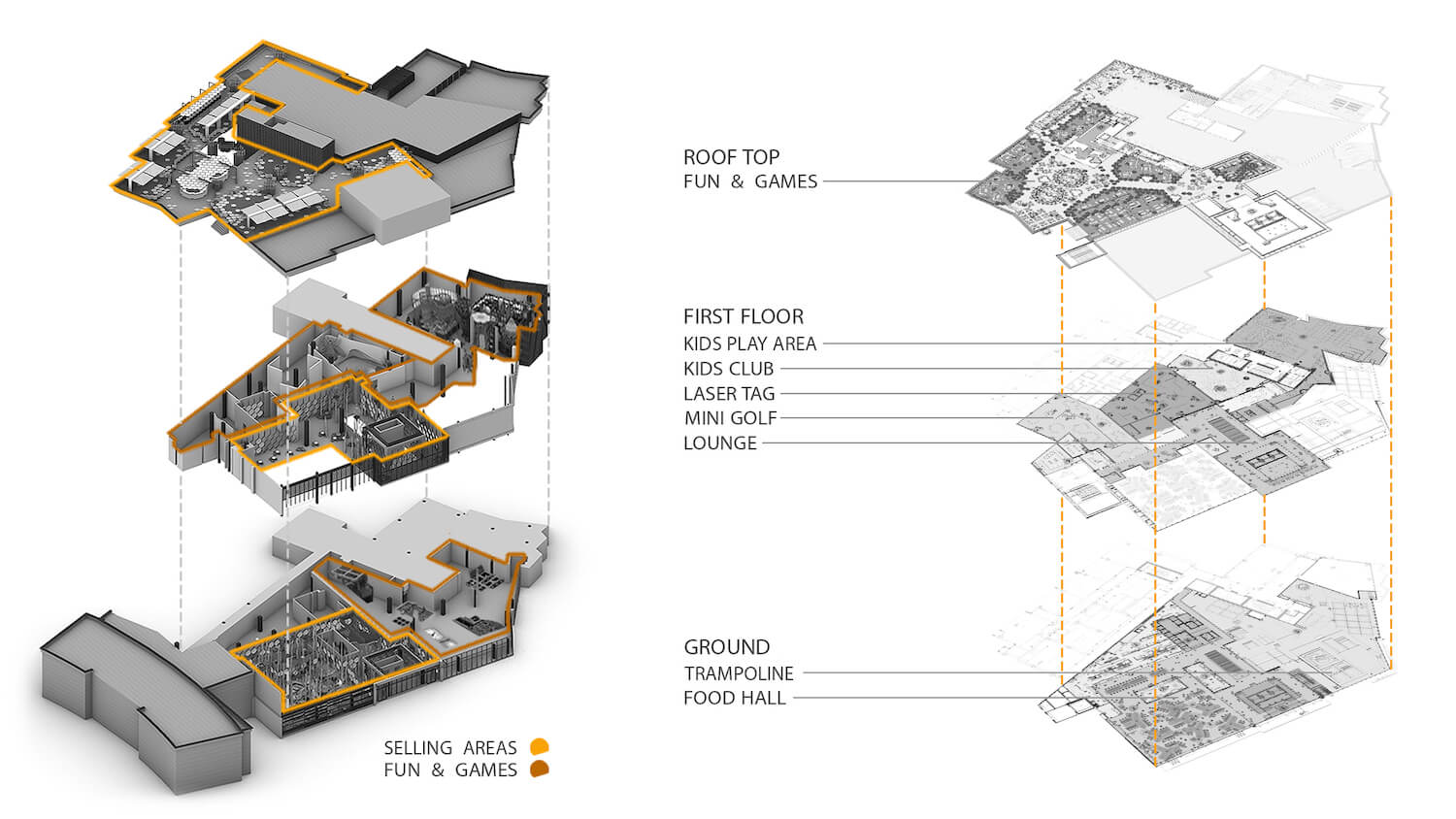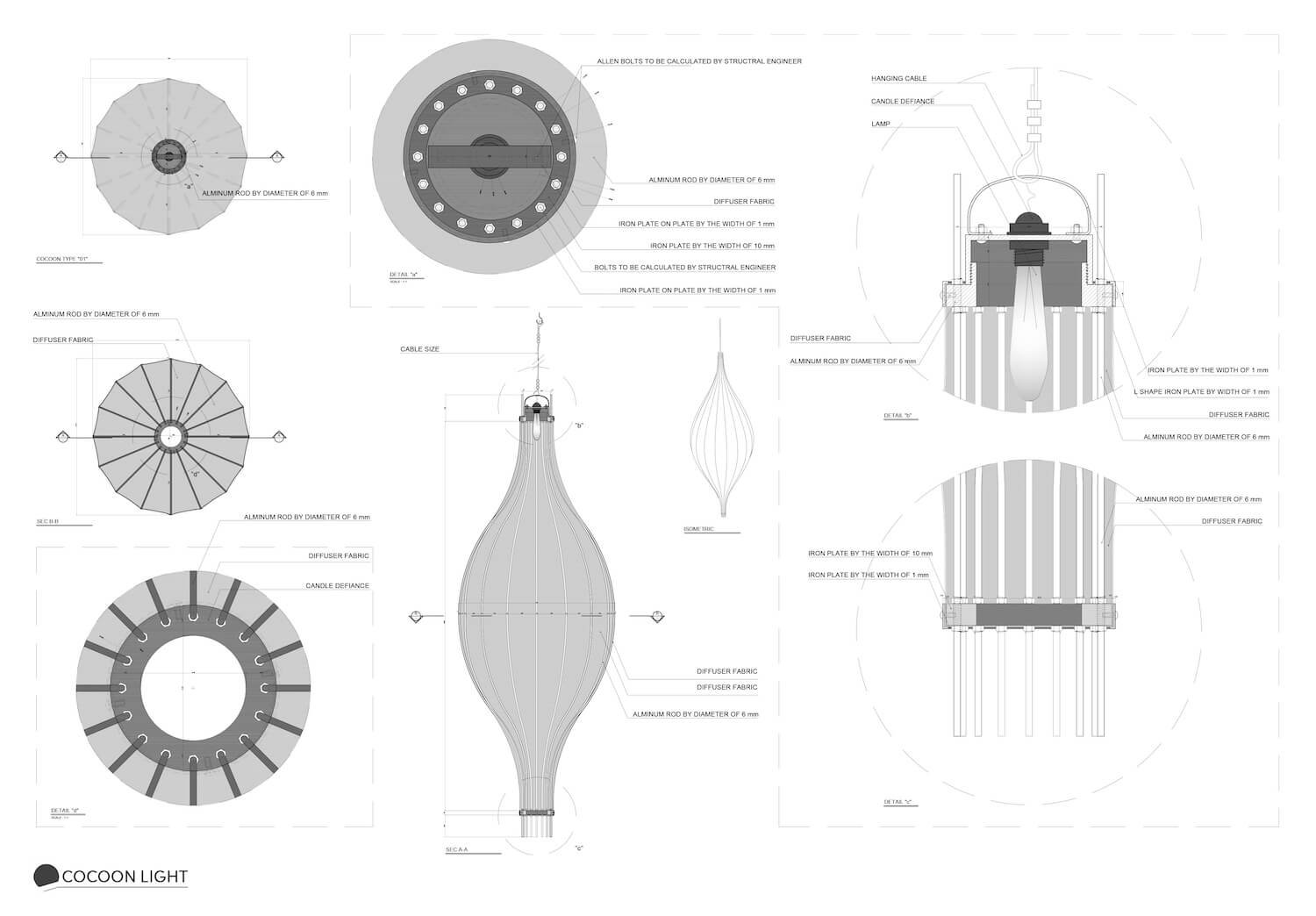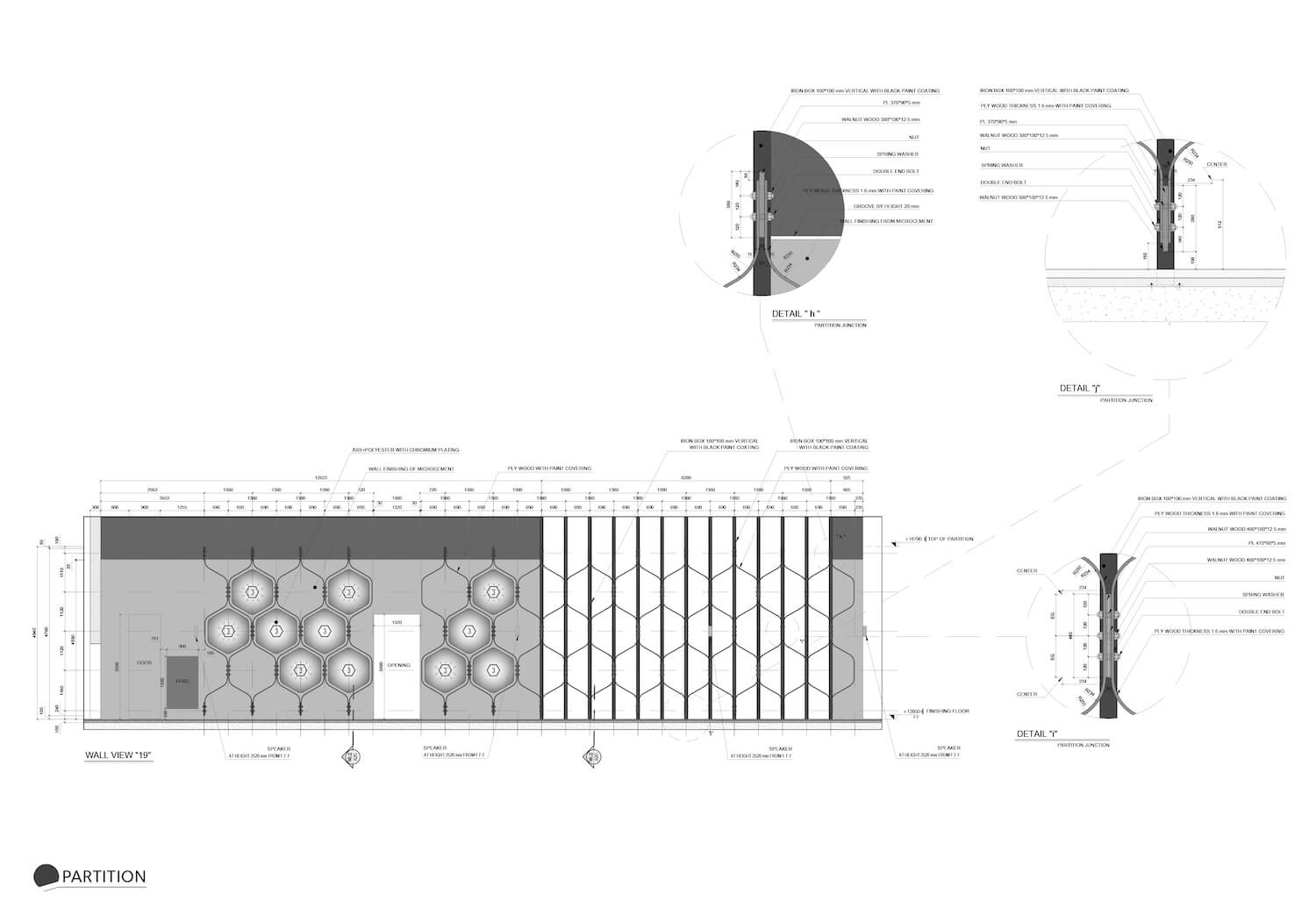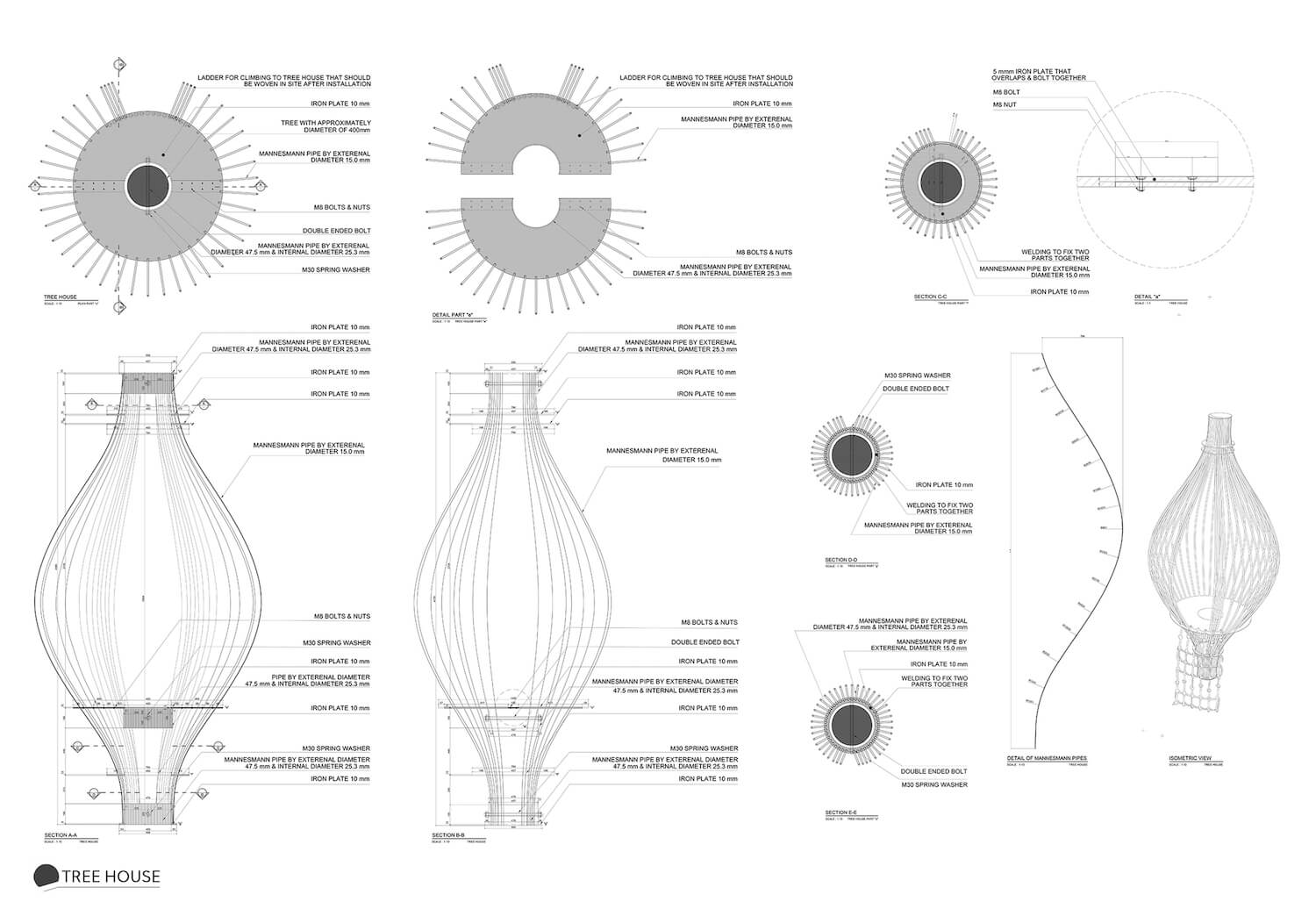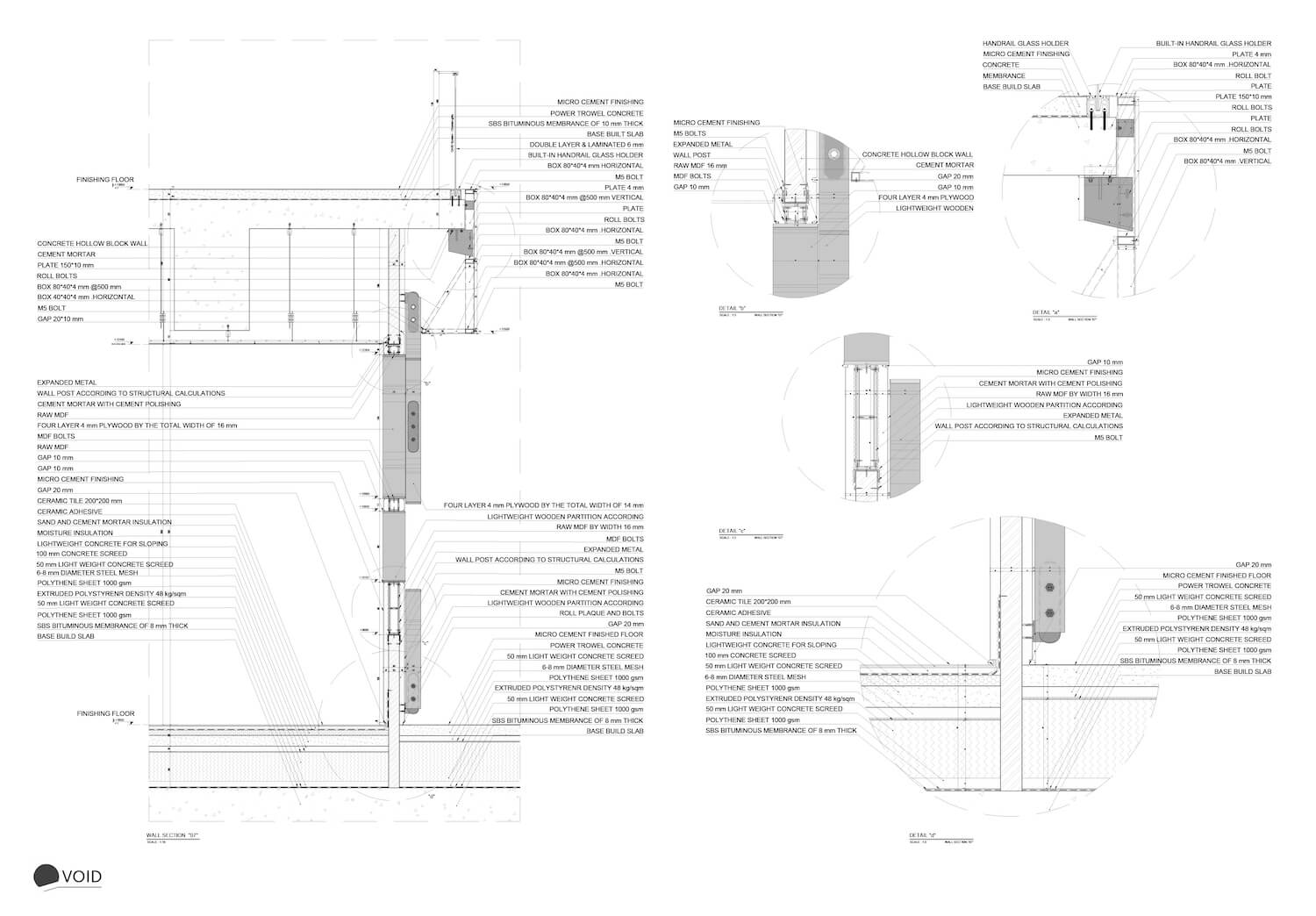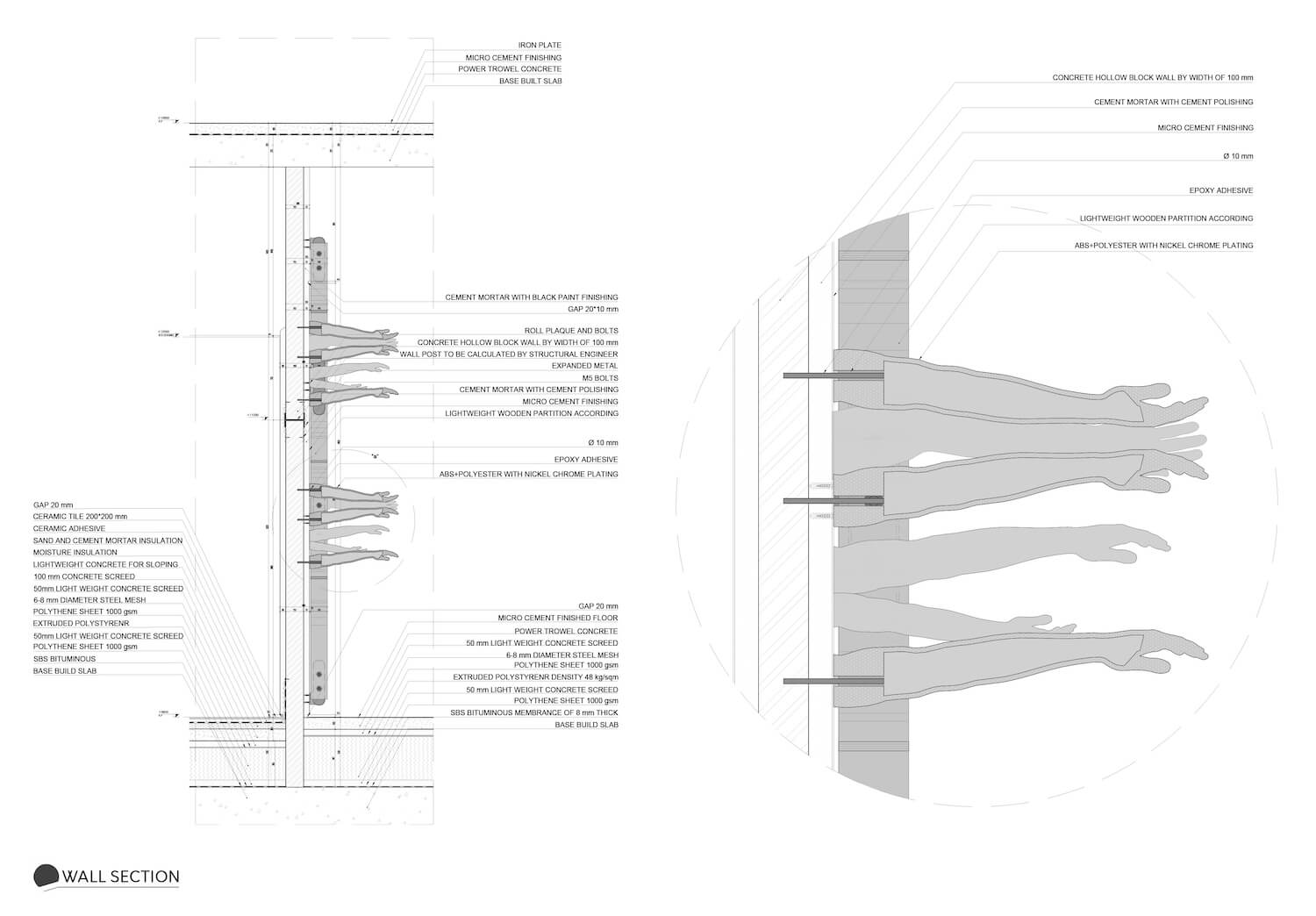 ---