Sarit Shani Hay Creates Indoor Playground for Children of Employees at Israeli Software Company. How can companies promote employees' well-being by introducing play in the office space?
For some of the world's leading tech companies, providing premium office spaces for employees is a priority. Israeli designer Sarit Shani Hay has built an indoor playground within such an office on the 15th floor of a Tel Aviv skyscraper for a major work management platorm. Family time is integral to the culture there, and the international company sought to dedicate part of its headquarters to those who occasionally have their children accompanying them.
Hybrid work has become normalized due to the coronavirus pandemic, and this playground project reflects the need for many companies to make an effort to welcome their employees back to the office. The playspace is designed to promote employees' well-being, from their daily routines and their family values. The brief was to design a space to encourage a sense of community within the workplace creating a feeling of joy and creativity similar to those experienced outdoors.
Spanning 180 square meters, the project is intended for children ages 1 to 10 and features a hammock, treehouse-like structure, and climbing wall. Framed by expansive floor-to-ceiling windows that give a bird's-eye view over Tel Aviv, Shani Hay created the wondrous space to resemble "a place between earth and heaven." Its design emphasizes closeness to nature and is informed by Nordic design and biophilic principles. Shades of blue and green break up the otherwise pale scheme and evoke a crisp lushness, while enormous wooden posts stretch from the floors to the ceiling and resemble trees. A dedicated kitchen was added for easy access to preparing snacks without the need to journey elsewhere and potentially interrupt those working. The plan has integrated a cafe area with comfortable furniture and nearby food selections, so employees can take a break together and be close to the children.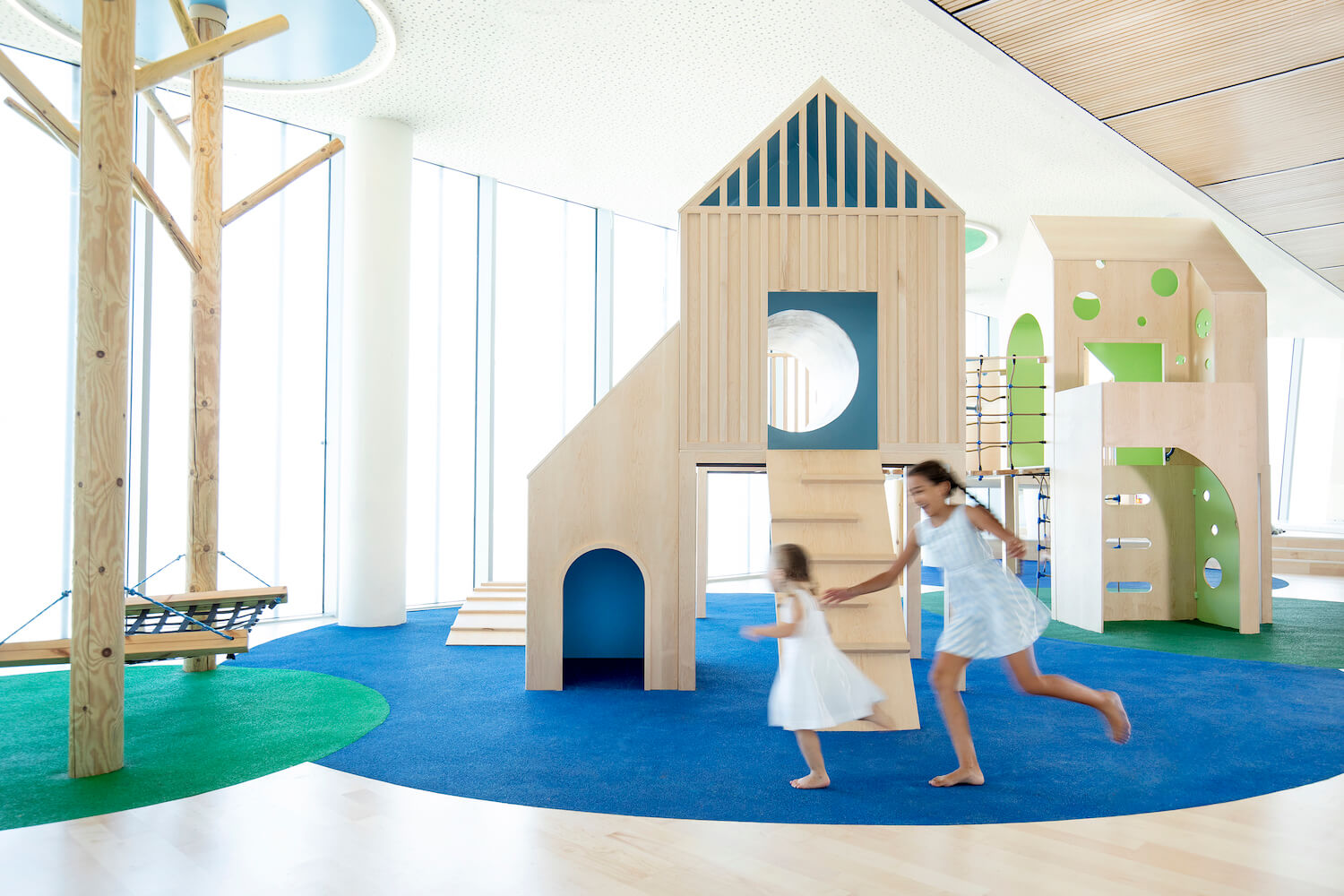 The goal was to create the indoor playground with contextual cues to promote exploration and discovery and use long-lasting materials: warm yet minimalist. Sustainability and environmental principles were also considered, with proper and energy-efficient lighting, cluter-free spaces, and indicative play stations. A gridded volume, whose storage cubby holes double as a play table, has sliding wood cubes for sitting or climbing on. Volumes are constructed mostly of plywood and flame-retardant materials, with portions of the floor installed with cast rubber for a shock absorption effect at such a high storey. The challenge was to ensure safety while planning such an adventurous space by working closely with safety regulations .
The studio's philosophy integrates with the software's approach to its employees and believes that the benefit of such a children-focused design in an office is profound yet simple. By activating memories through play, the project fosters social interaction. It improves mental and physical health, promoting the feeling of being one big family among the employees, with values shared beyond the confines of work .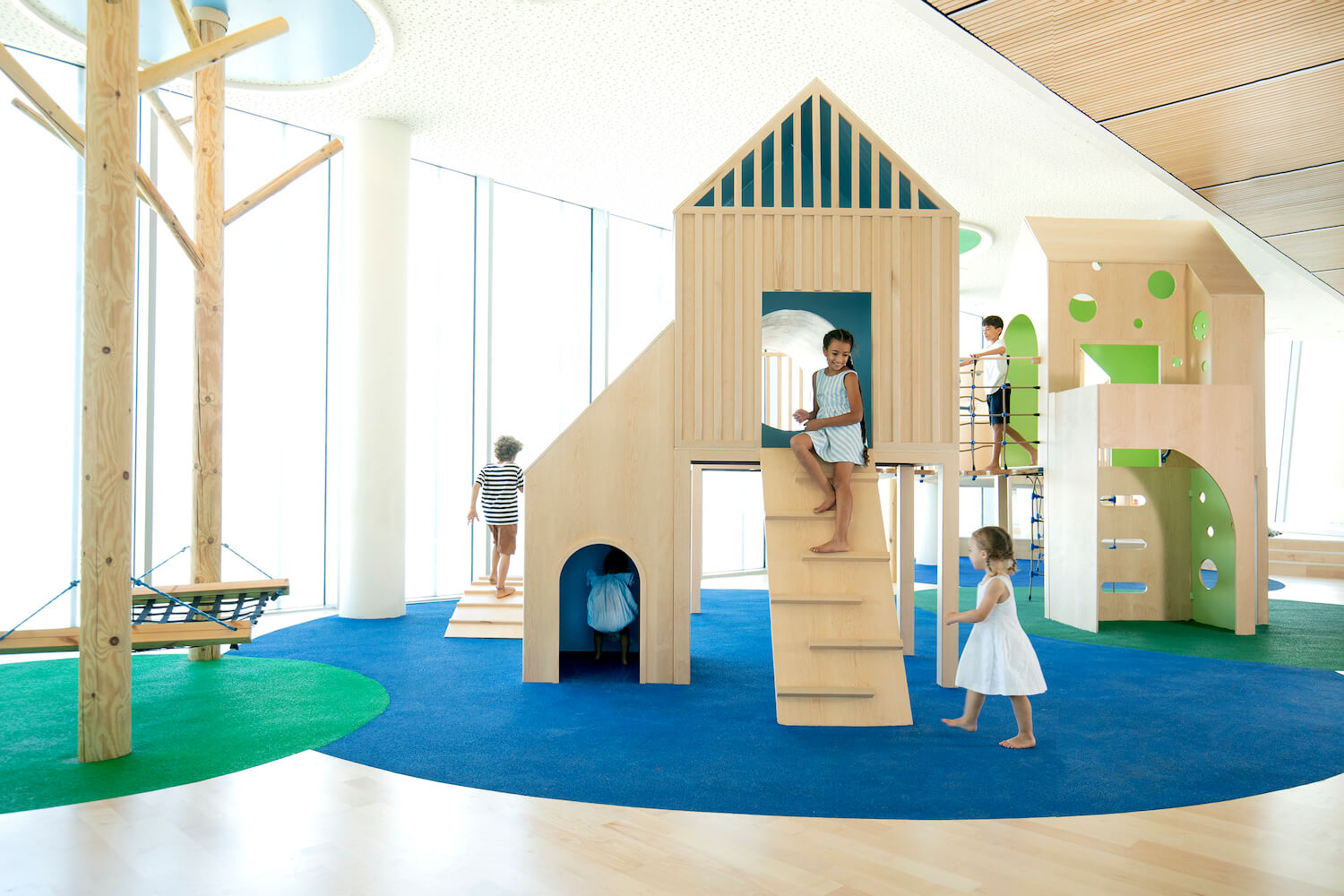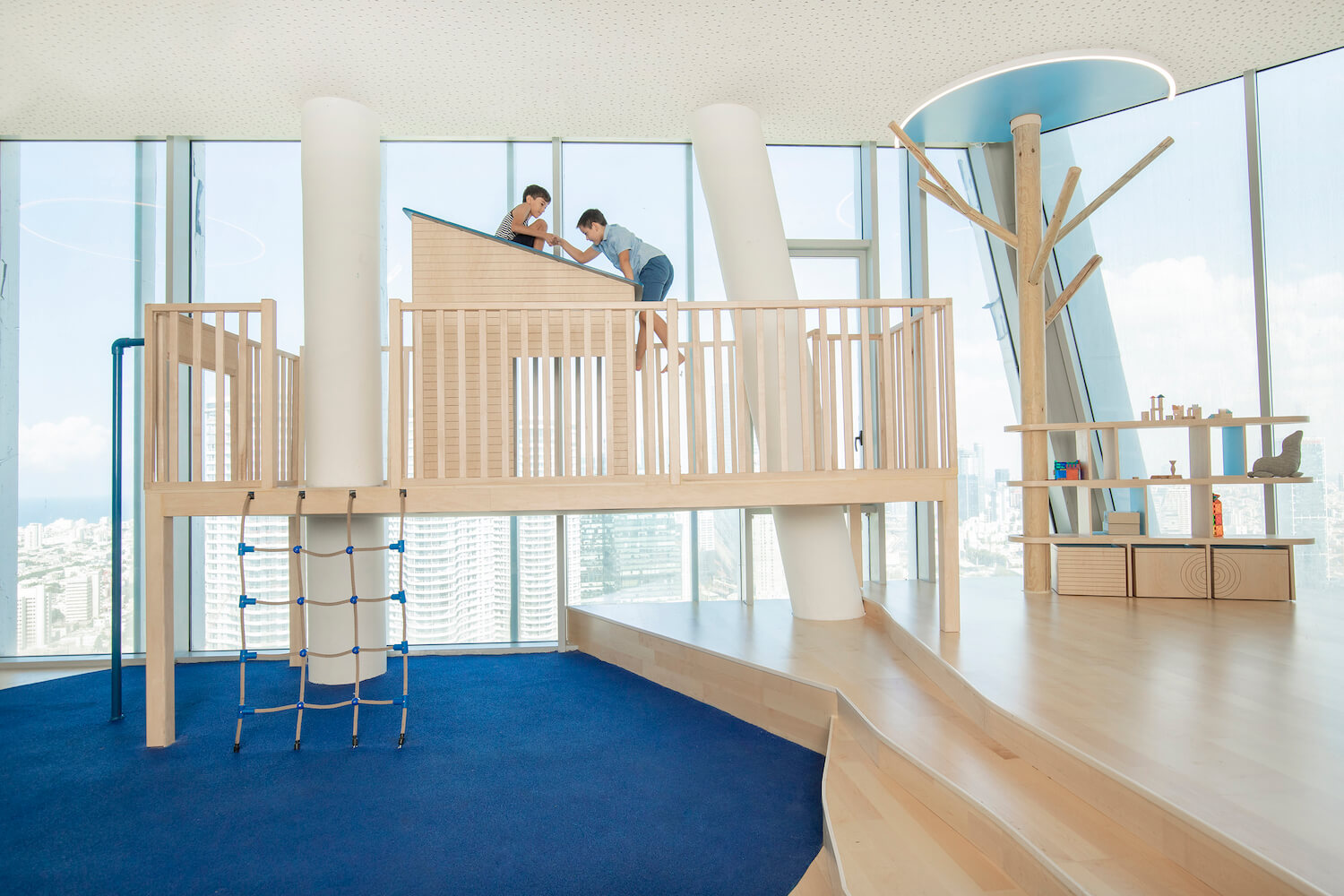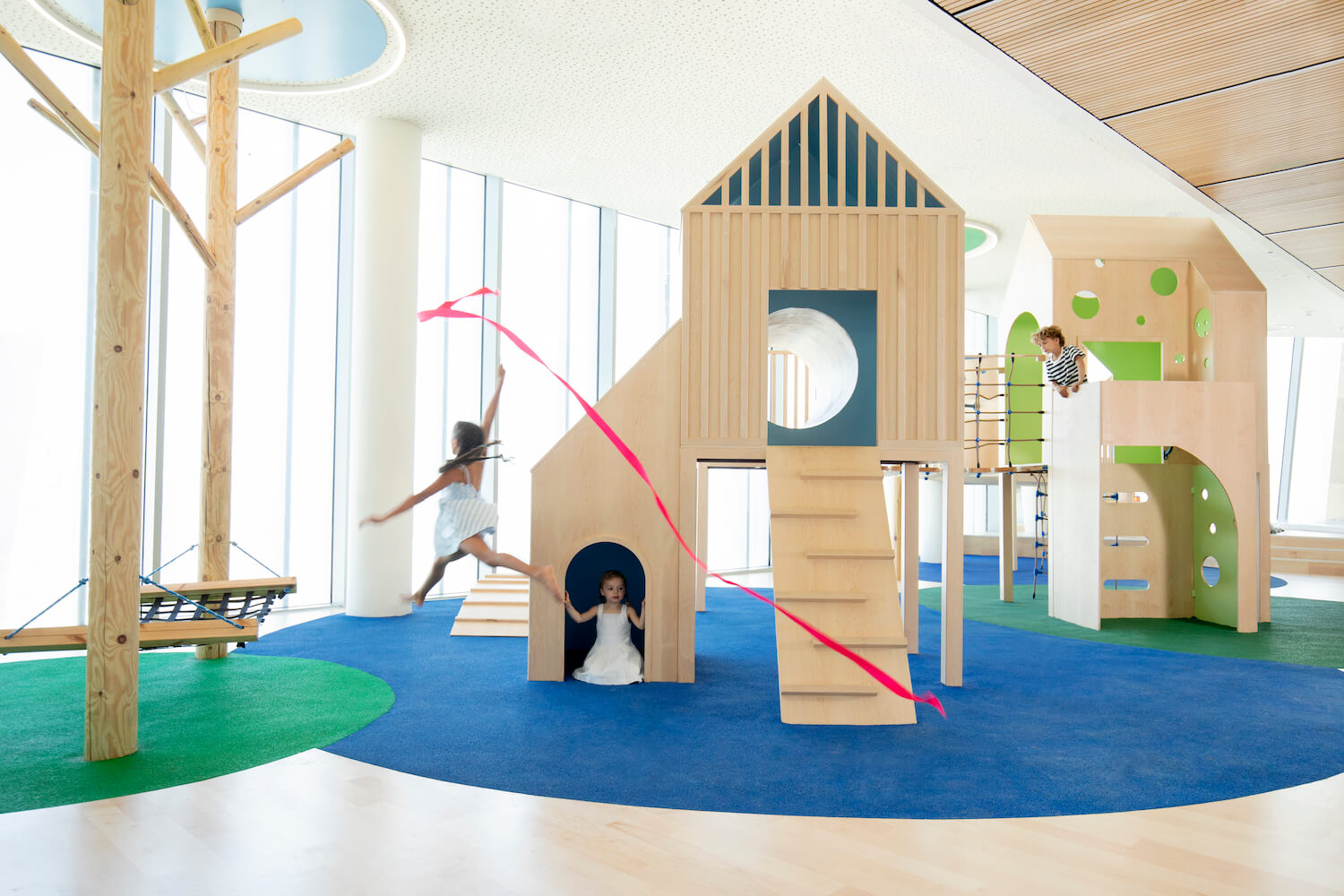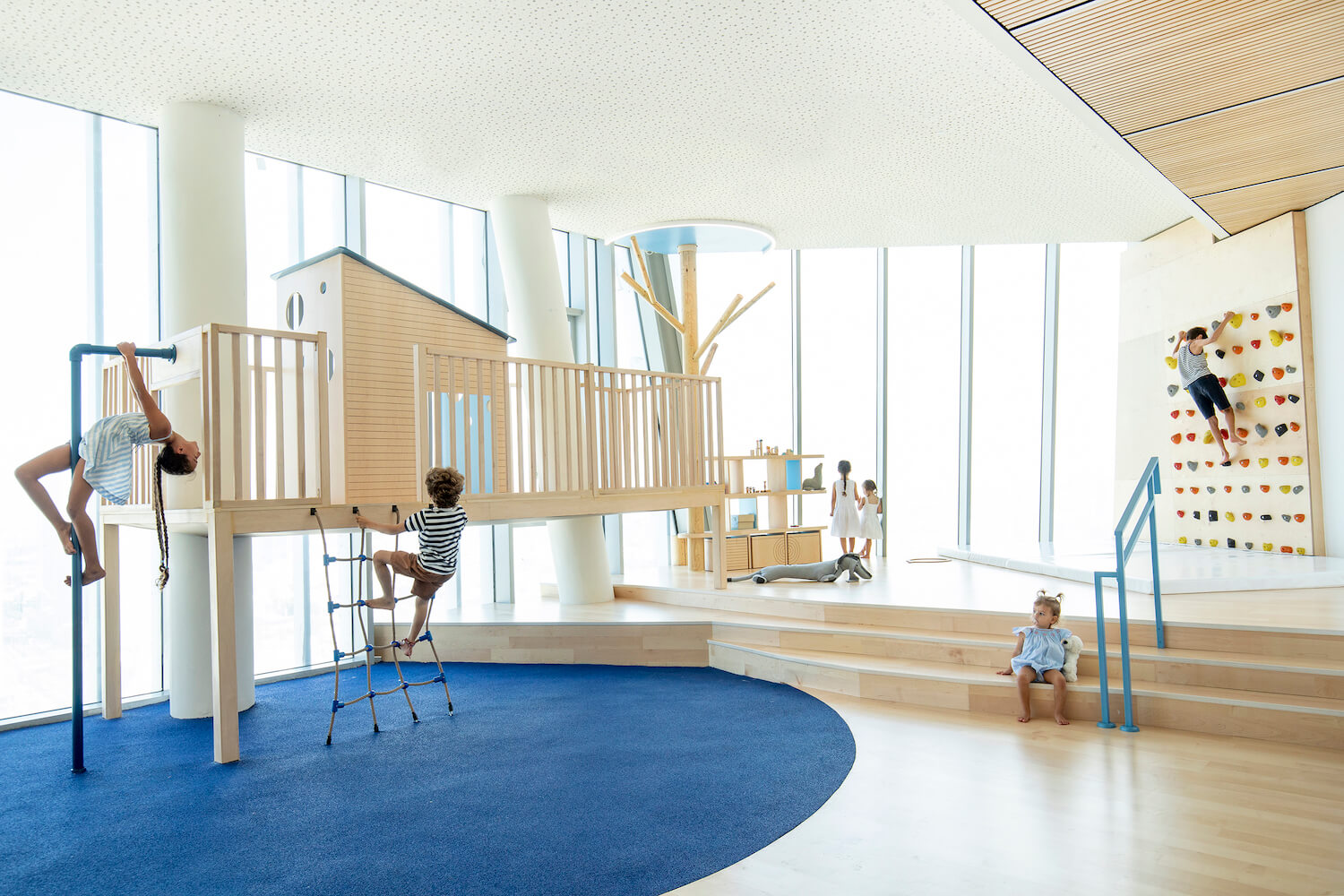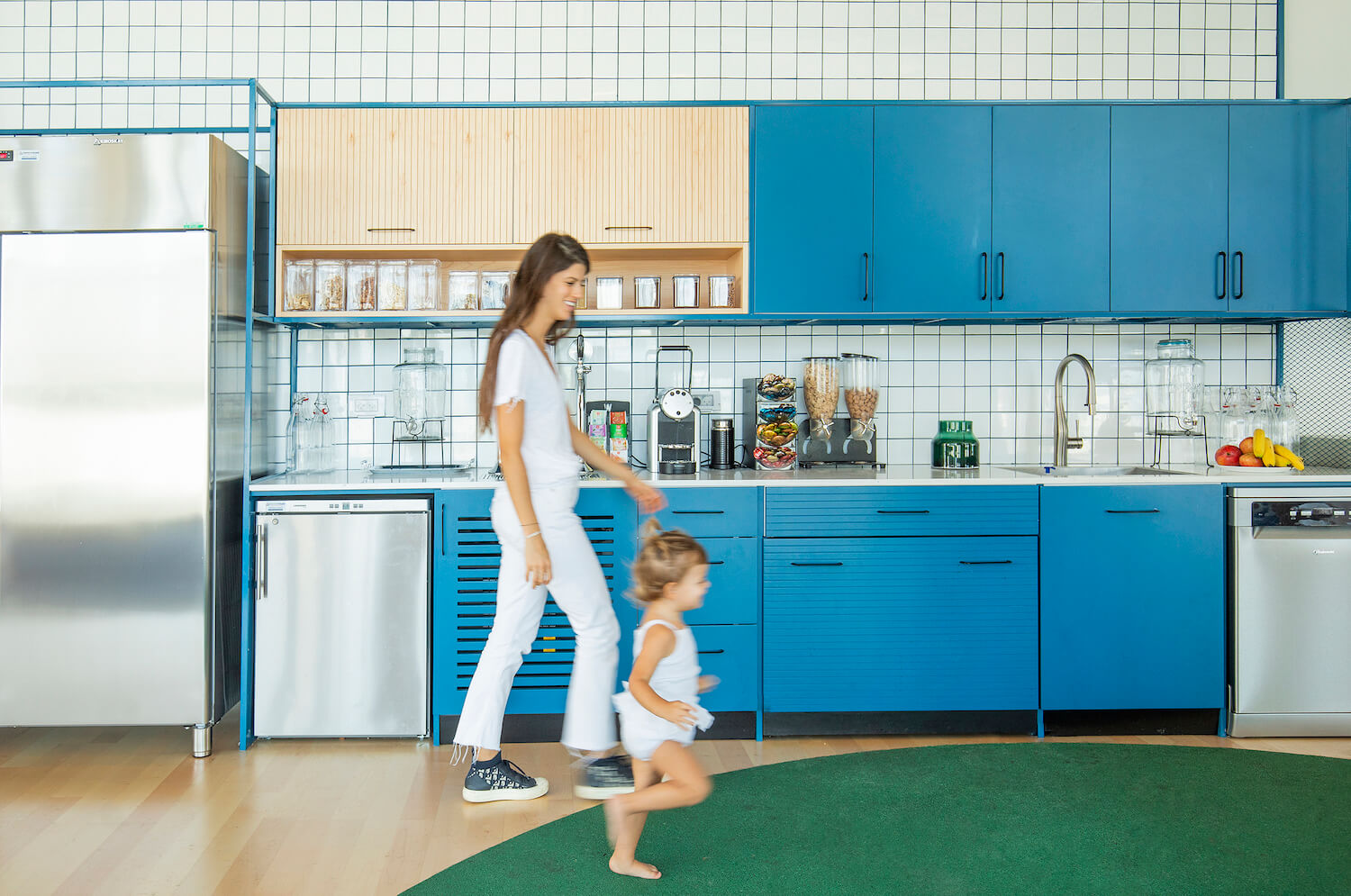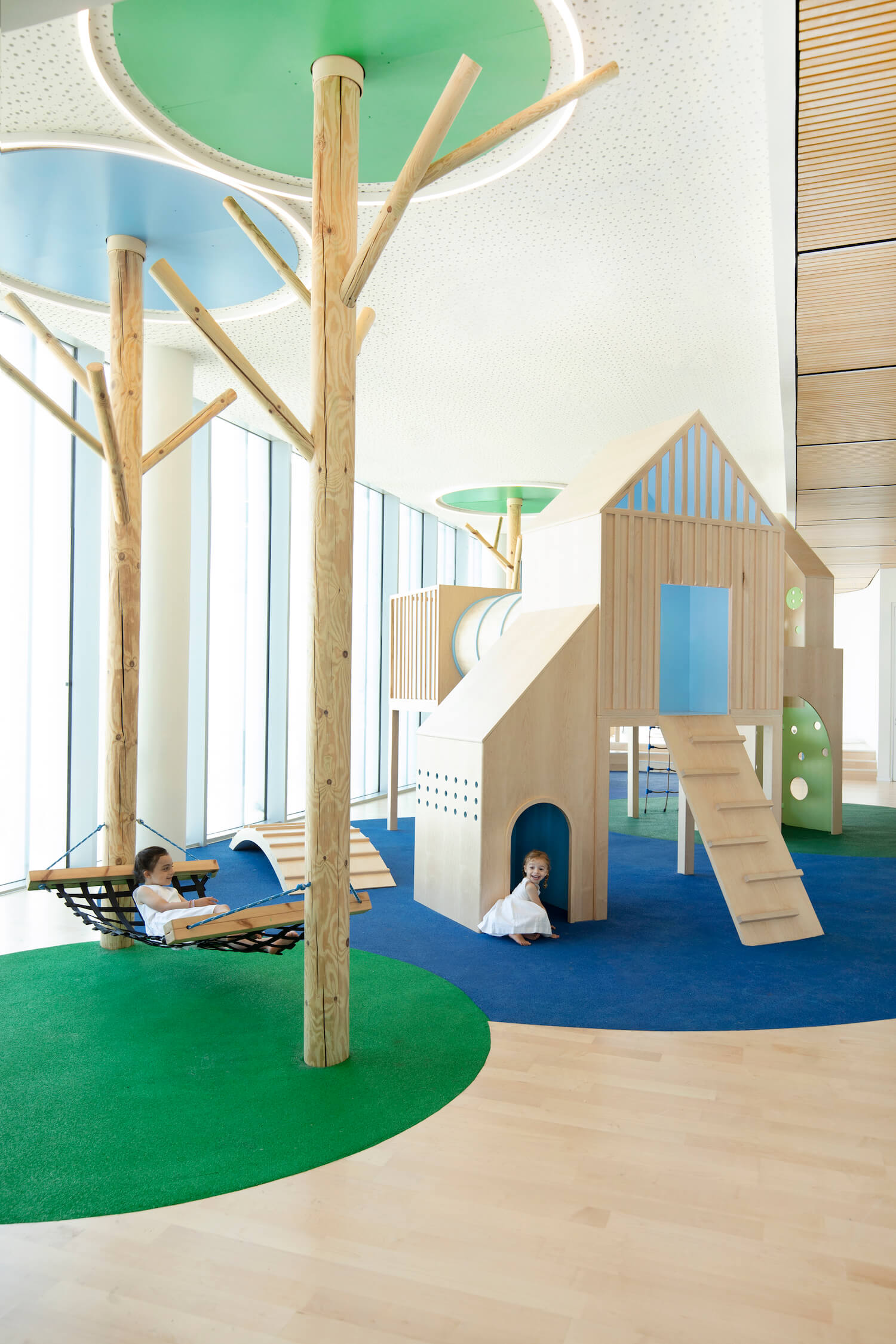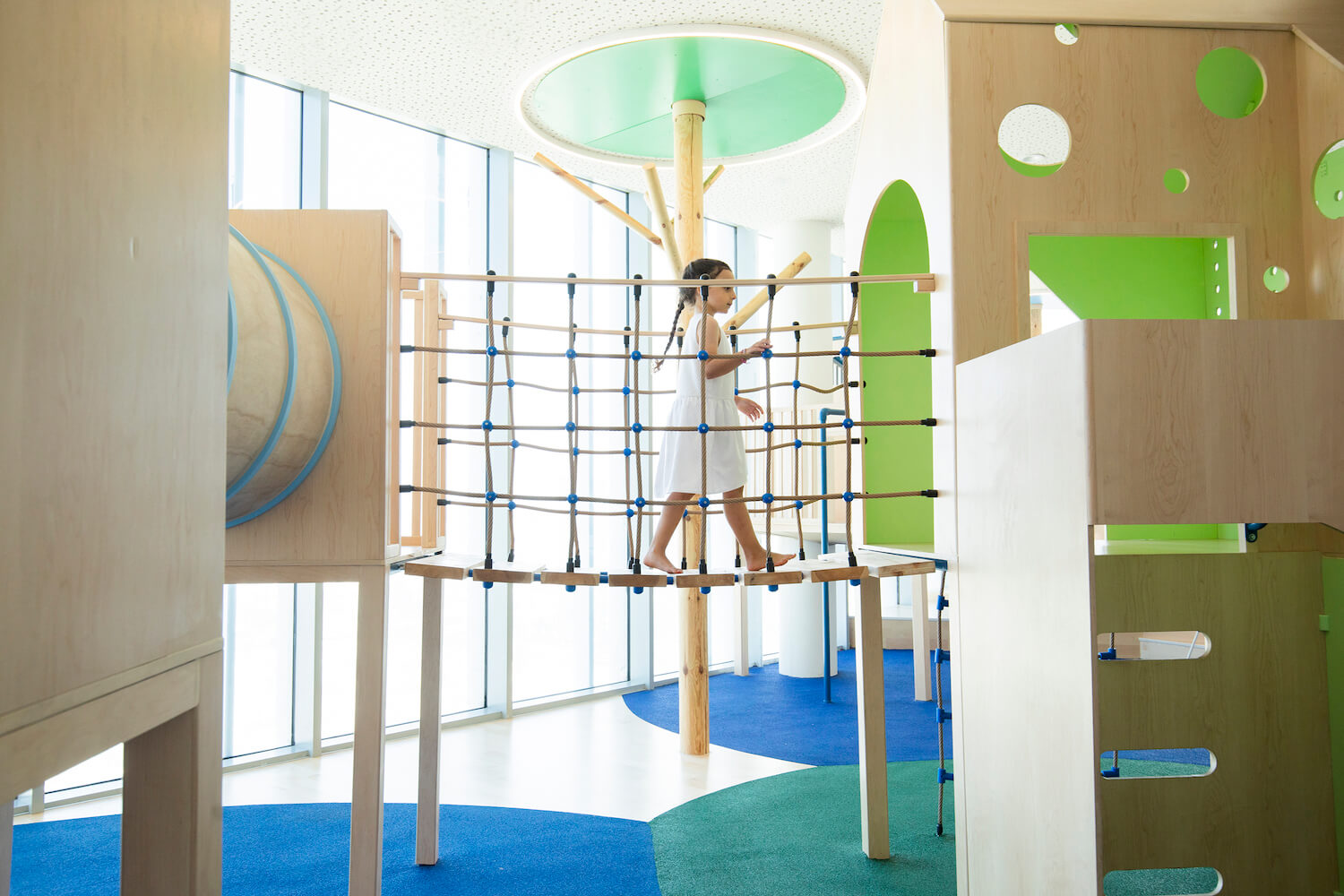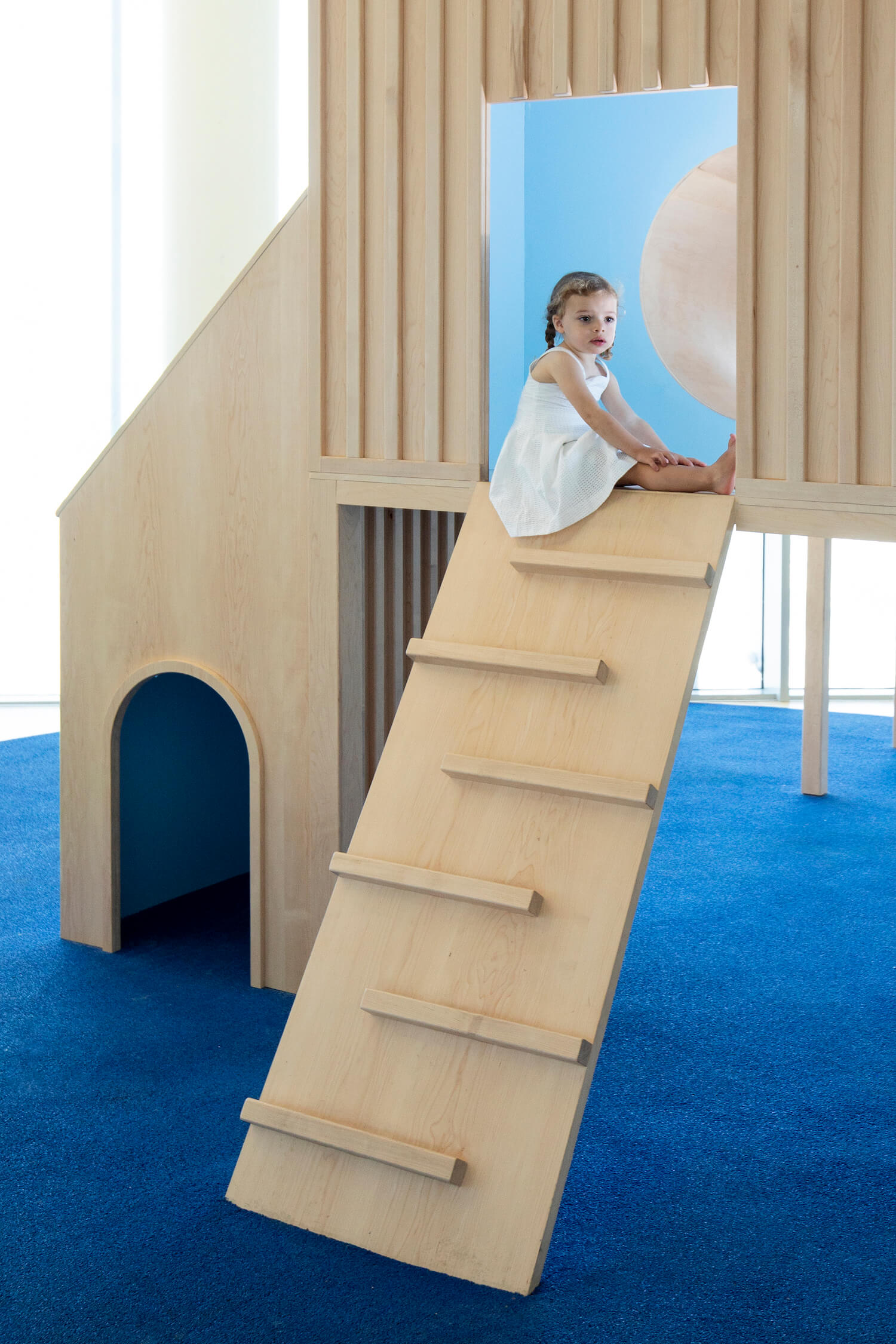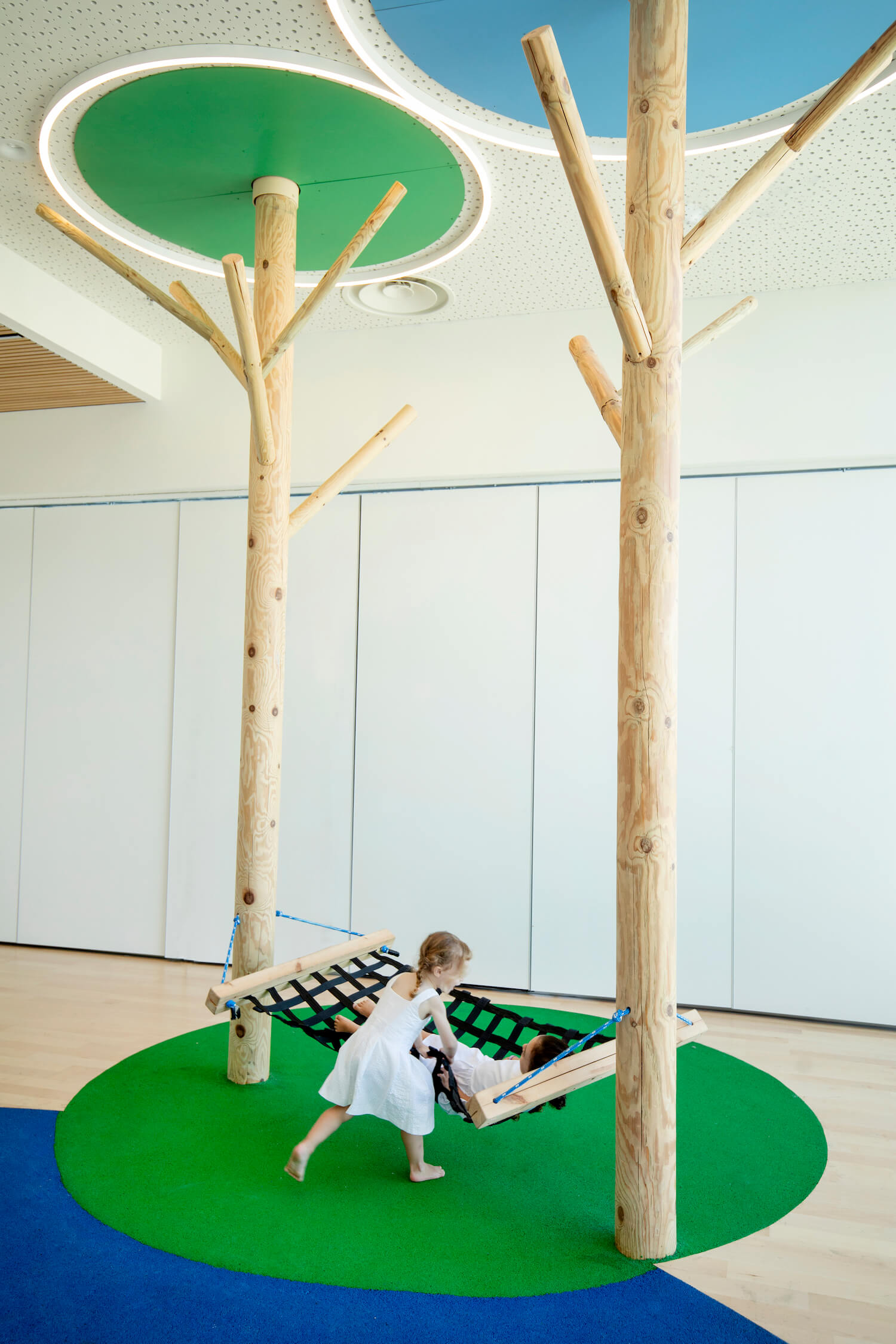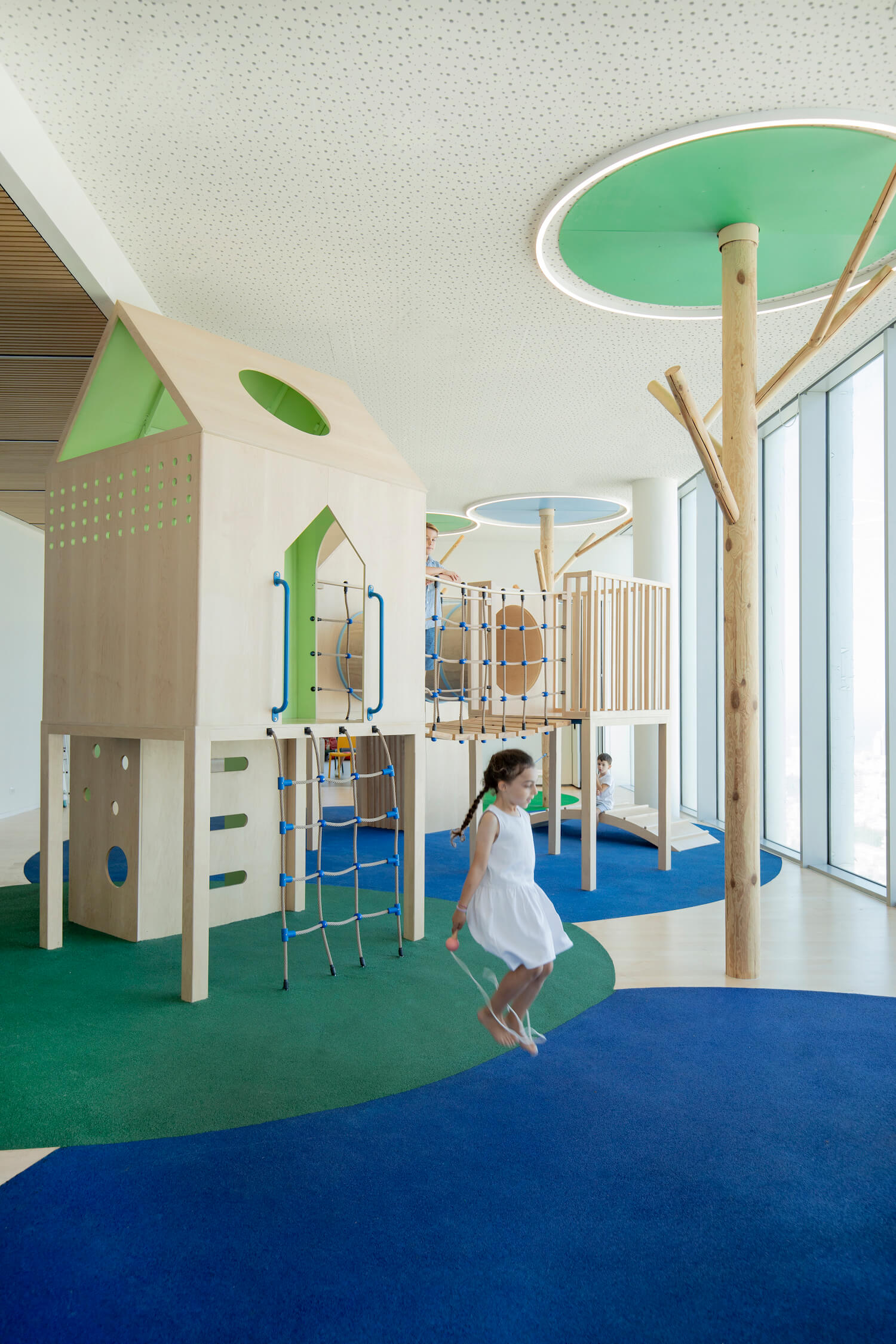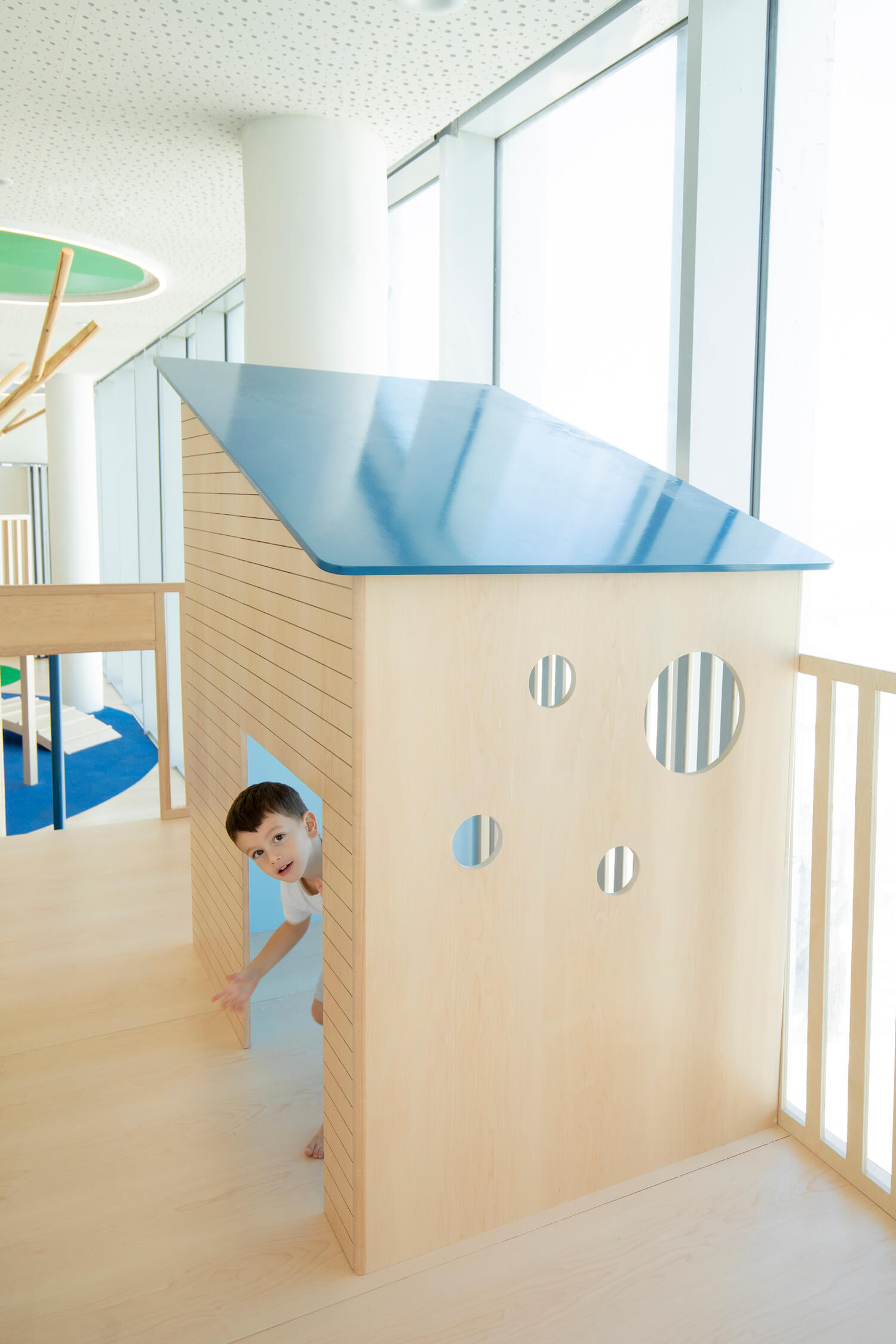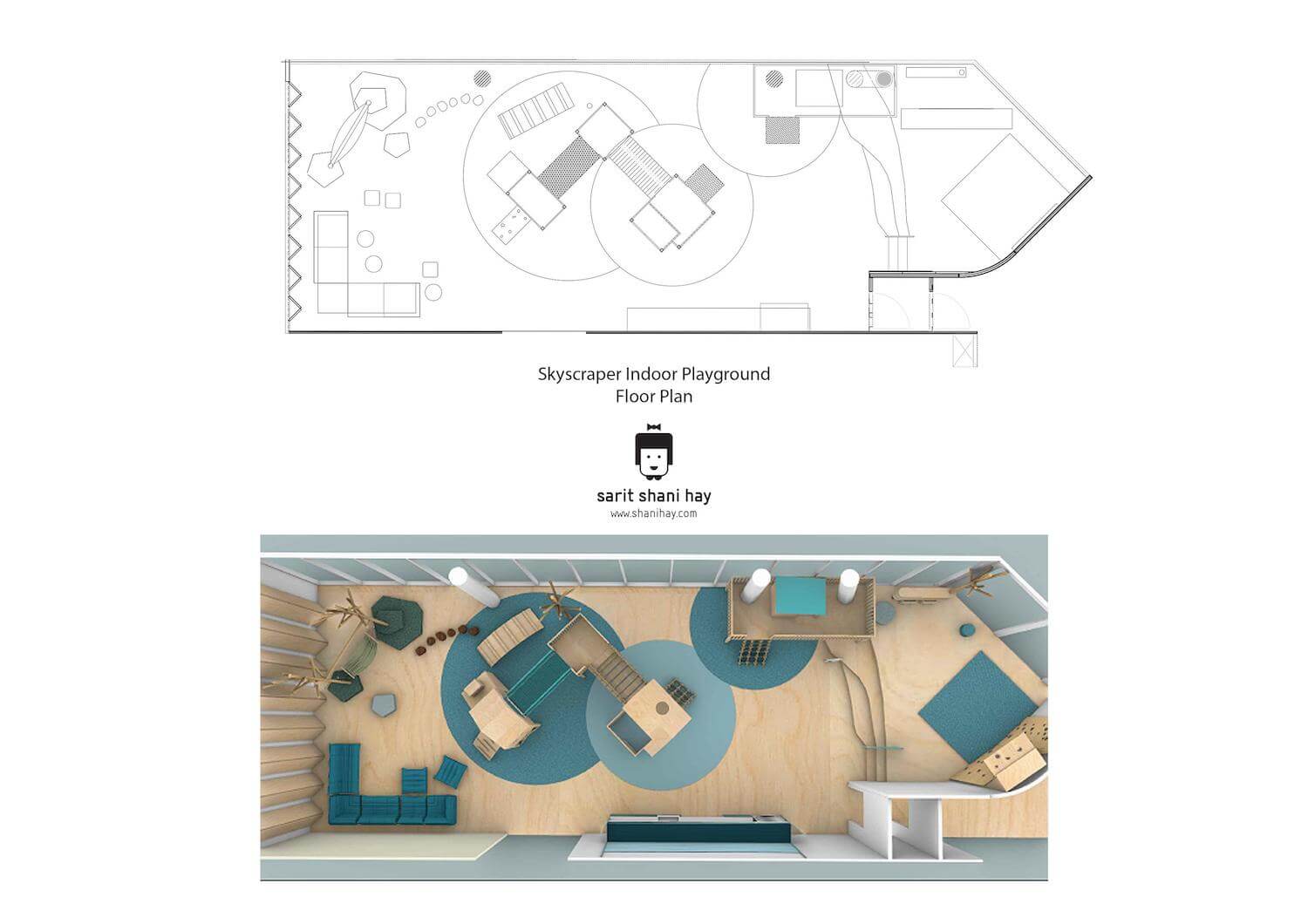 ---