The Copenhagen based architecture studio Henning Larsen Architects has designed King Abdullah Financial District that located in Riyadh, Saudi Arabia.
Project description by the architects:
Riyadh's financial district is a modern metropolis designed on the basis of inspiration from local building traditions, where buildings provide shade and shelter from the relentless desert climate. The life unfolding between the buildings is given high priority in the financial district, which is the world's largest certified and sustainable urban quarter.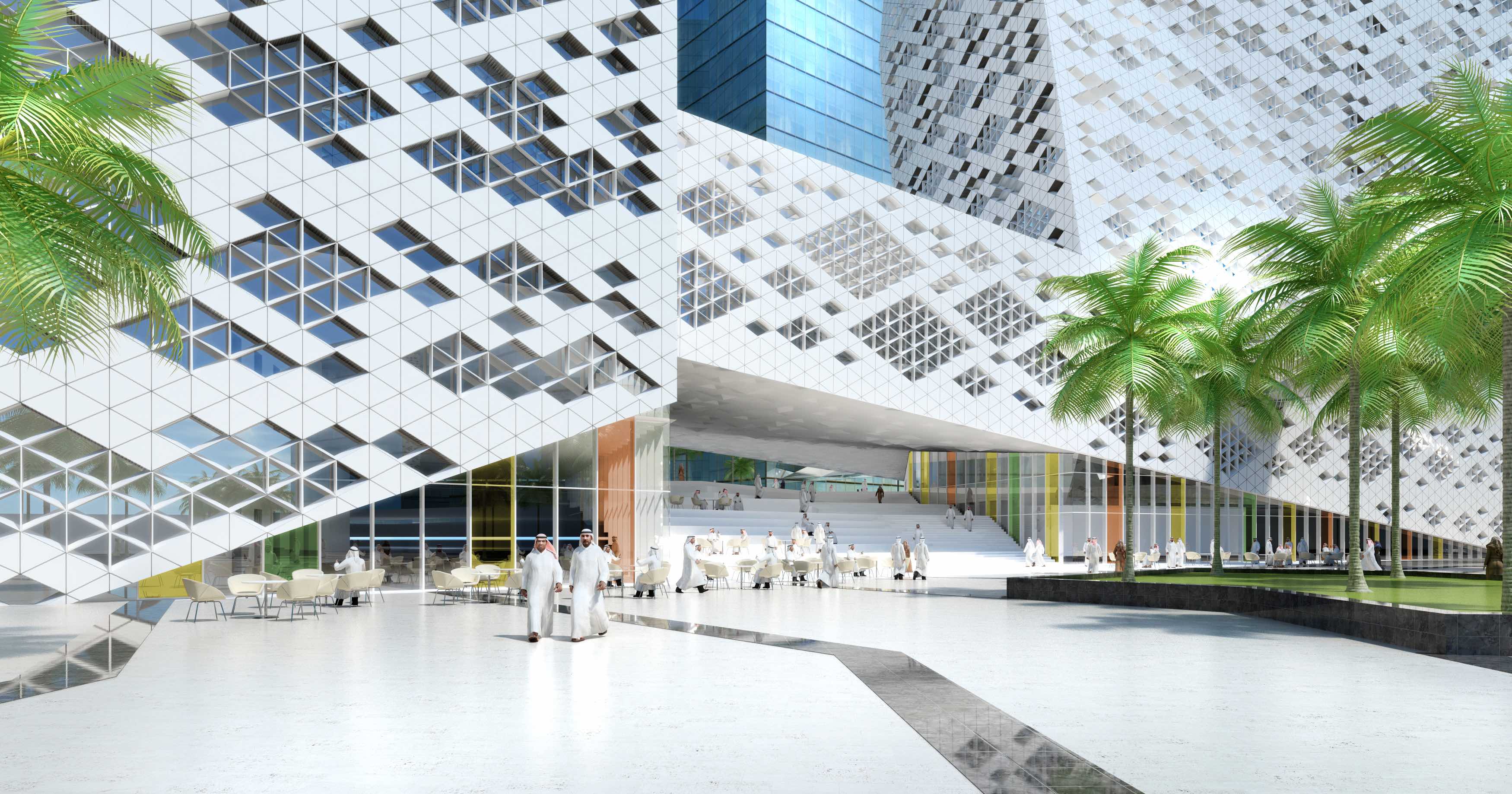 image © Henning Larsen Architects
King Abdullah Financial District is structured around a natural green riverbed, in Arabic called a wadi. This where the past meets the future in our interpretation of a modern Arabian dream. The wadi's vegetation retains moisture, cleans the air and contributes to a more comfortable outdoor temperature. The buildings' geometry, height, position and facades are mutually aligned, to provide shade and shelter from sand storms. Together, these arrangements ensure a more pleasant climate, which is experienced as ten degrees cooler than in the surrounding desert. The financial district comprises a mix of offices and homes, and cultural and educational institutions.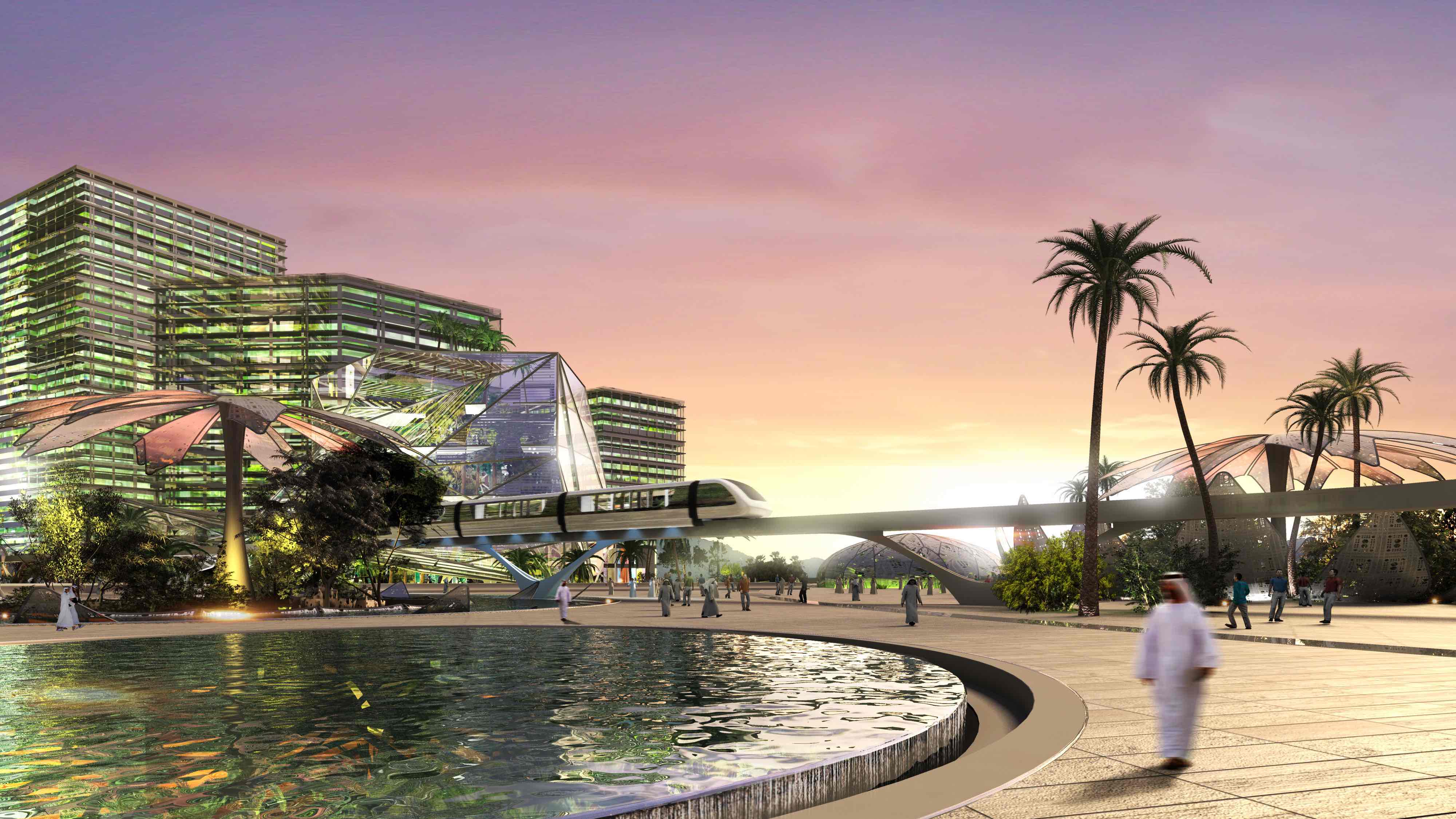 image © Henning Larsen Architects
World-class sustainability
King Abdullah Financial District is designed to fulfill the requirements under the internationally recognized sustainability certification, "Leadership in Energy and Environmental Design", LEED. The master plan therefore sets out a number of guidelines for sustainable construction, which must be followed by the various different international architects who design the individual buildings. The guidelines regulate the buildings' water and energy consumption, and use of materials, and also their influence on the micro-climate between buildings, and so on. They also regulate the buildings' geometry within each plot. This overall certification makes the district the world's largest green urban development project, and the world's first LEED-certified urban quarter.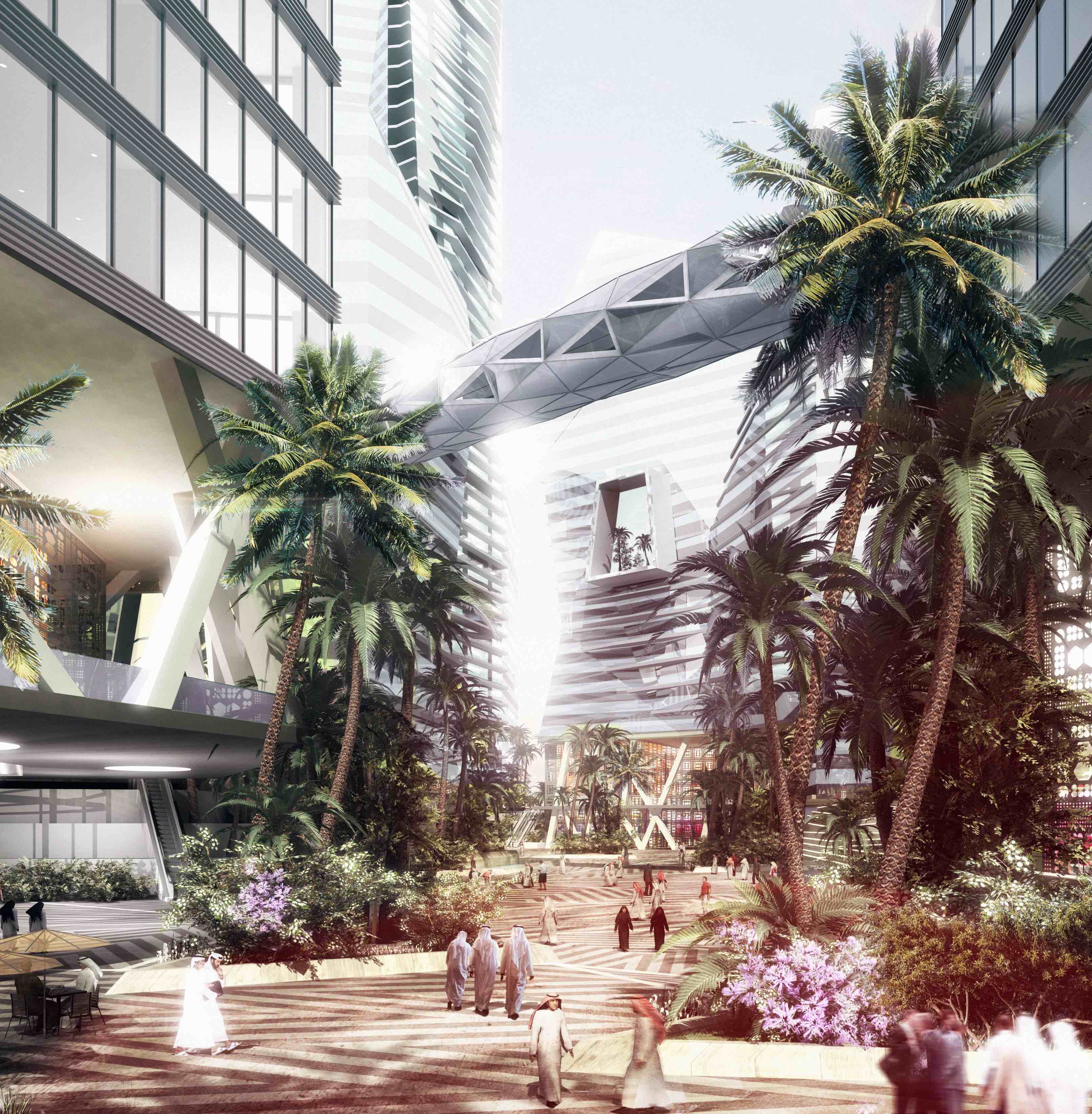 image © Henning Larsen Architects
Inspiration from the past
If world climate change continues unabated, the countries around the Persian Gulf will become uninhabitable for human beings within just a few hundred years. This is shown by the latest research into the Middle East's extreme weather conditions. One of the major challenges in the design of the King Abdullah Financial District has therefore been to create a cool and comfortable urban environment.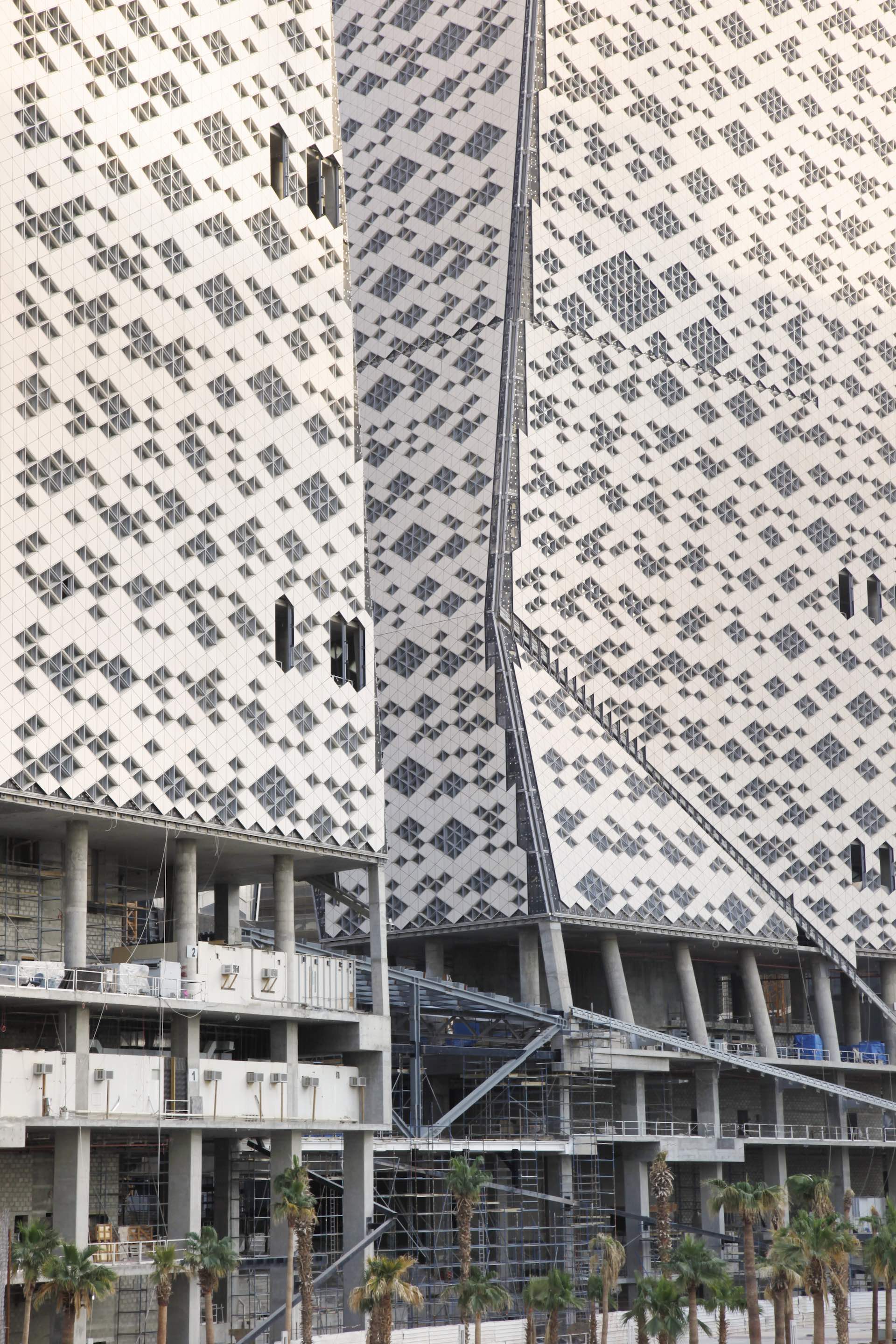 image © Mike Devlin
In our hunt for the optimum micro-climate, we sought inspiration in Riyadh's historical quarter, which is built according to traditional Arabian building methods. Here, the streets are oriented according to the prevailing winds, supporting the natural ventilation and cooling of the city.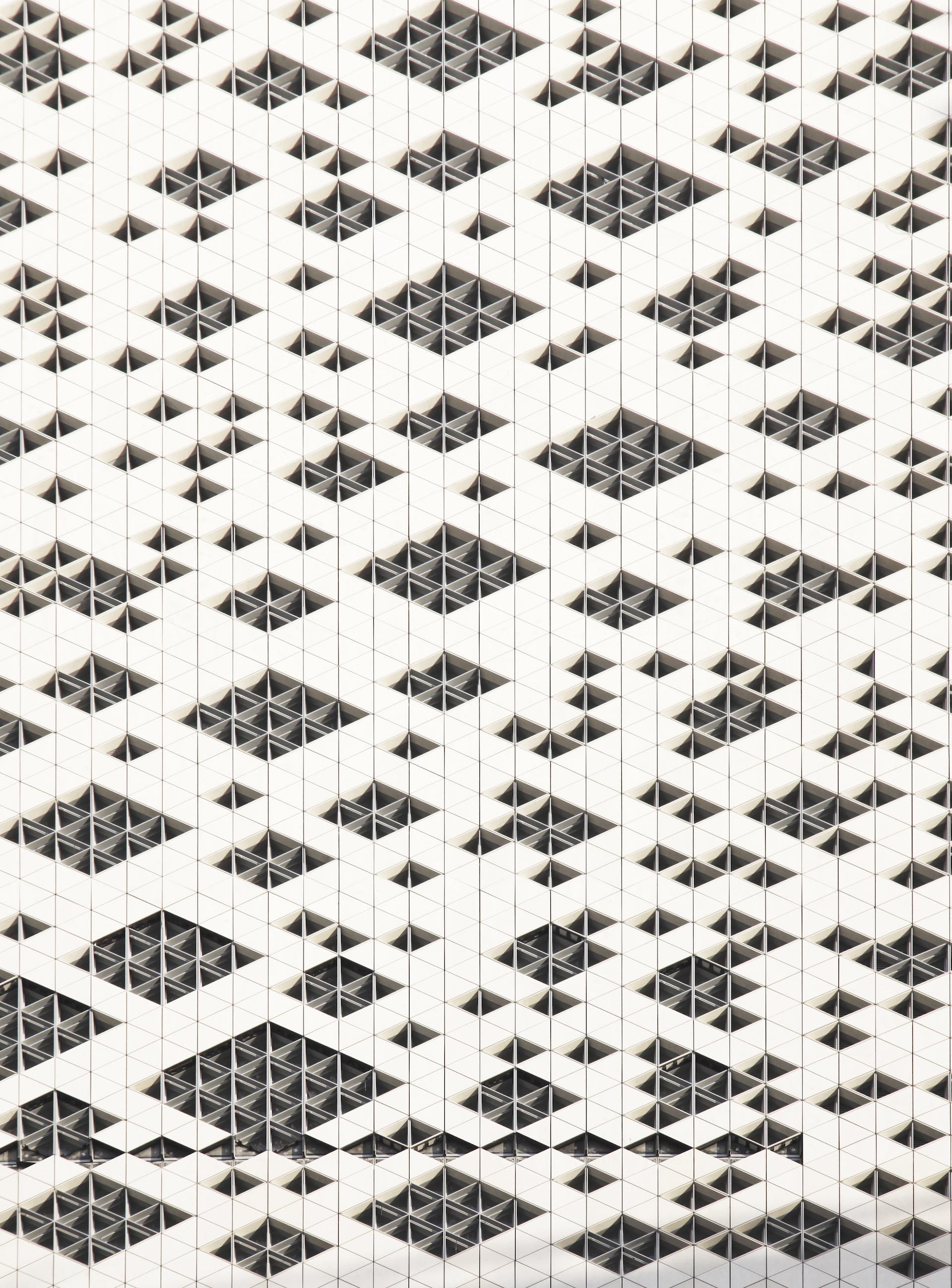 image © Mike Devlin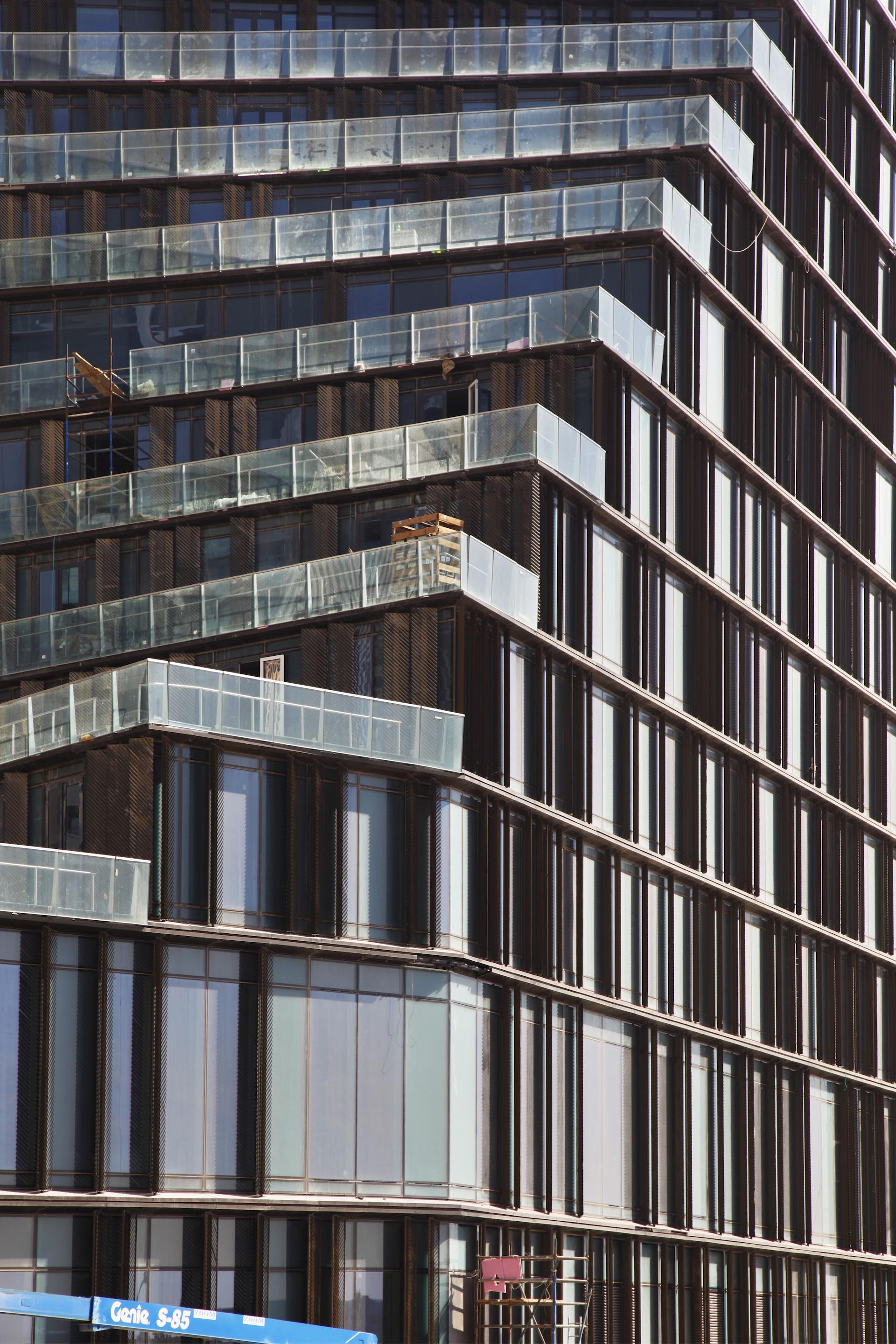 image © Mike Devlin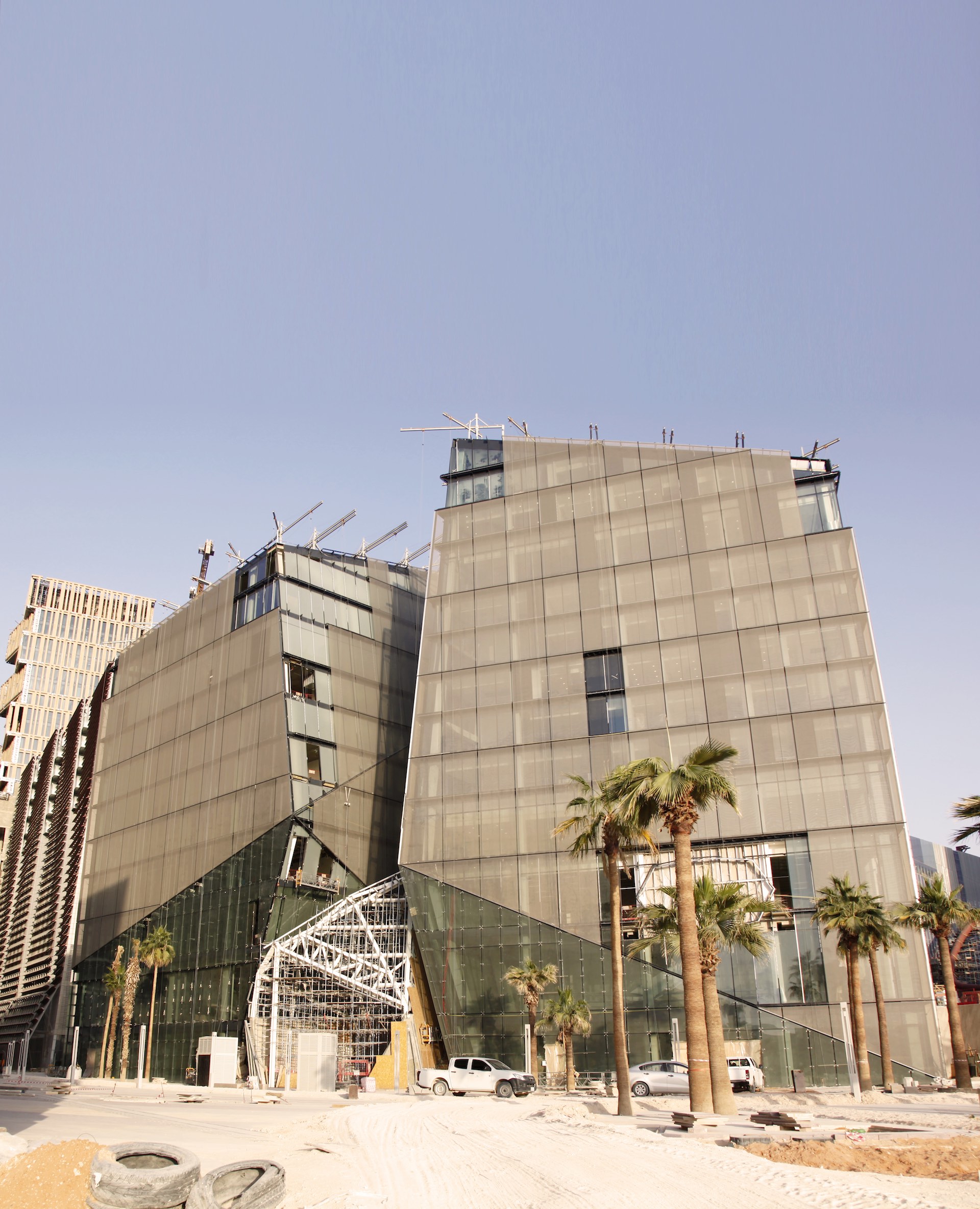 image © Mike Devlin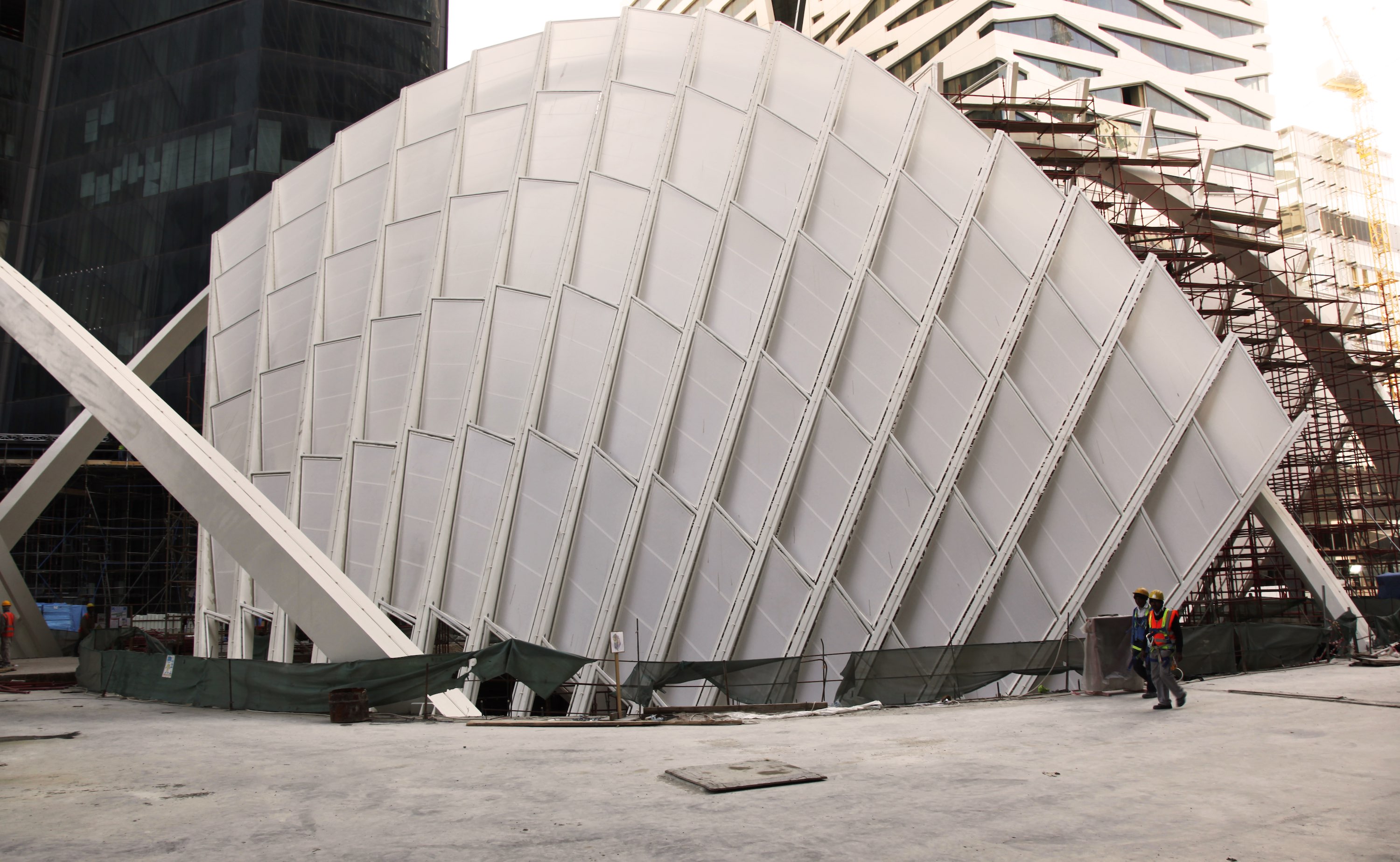 image © Mike Devlin
---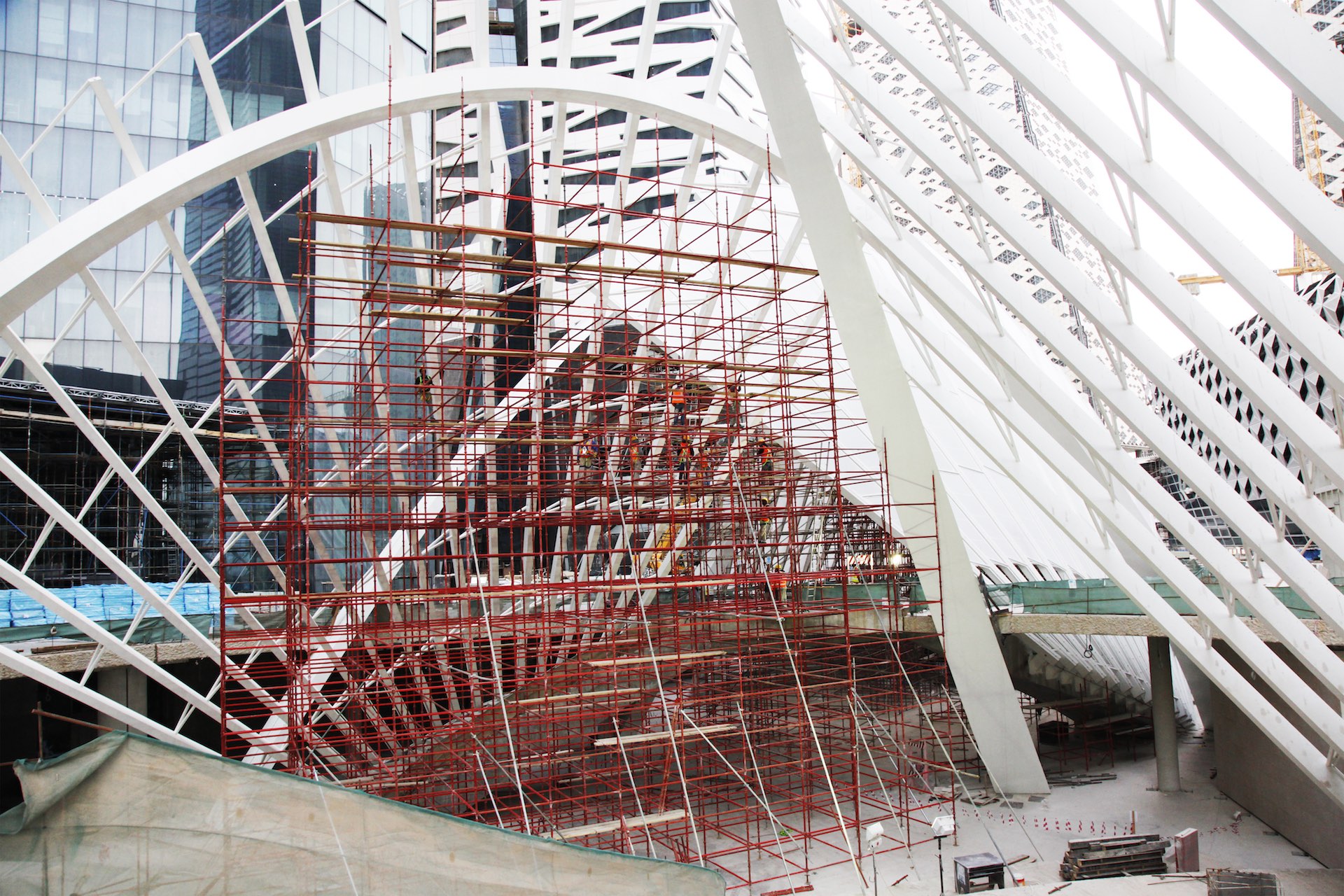 image © Mike Devlin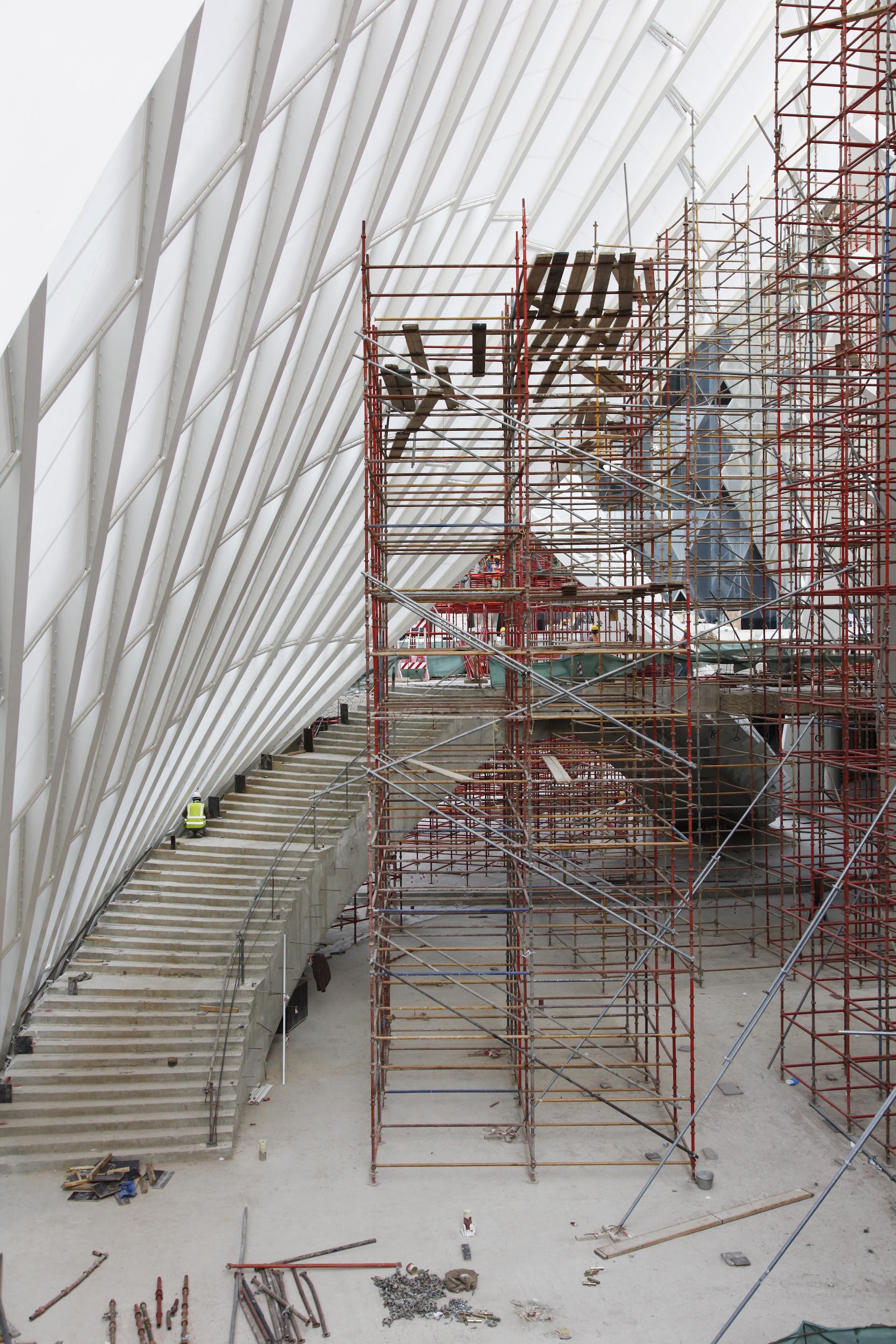 image © Mike Devlin
image © Henning Larsen Architects
---
Architect: Henning Larsen Architects
Location: Riyadh, Saudi Arabia
Client: Capital Market Authority and Public Pensions Agency
Area: 1,600,000 m²
Status: In progress
Photographer: Mike Devlin
---