Pop‐Up Exhibition Space Upends Traditional Artist‐Viewer Dynamic.
BLACK ROCK CITY, NV: The Museum of No Spectators (MoNS) was on full display recently at Burning Man 2022. MoNS challenges the notion of the museum as a temple of great masterworks by encouraging people to participate playfully with the idea of what museums mean. MoNS turns the concept around and creates a fully participatory, highly interactive, and radically inclusive container where all become exhibiting artists as they place their works on the walls—or even use the interior and exterior walls as a canvas.
"Museums are not neutral spaces," contends John Marx, AIA, the lead architect on the project. "Museums are often perceived as elitist and exclusive. Exceptional and powerful work that has a profound resonance with society is being created outside the museum-industrial complex every day."
A collaborative project by Marx, artist Absinthia Vermut, curator/director of cultural inclusion Lonnie Graham, builder/welder Wes Skinner, project manager James Monday, and gifting shop director Paul Delathauwer—along with 120 volunteer tradespeople, artists, and artisans, of whom 53% are BIPOC artists—MoNS aims to redefine the perception of what constitutes "art" through participatory engagement. "Full Burning Man attendance in 2019 was 17% BIPOC," notes Marx. "Through our efforts, we made this project truly inclusive."
At MoNS, would-be spectators are transformed into full participants. "Walking through a traditional museum looking at someone else's art is the definition of spectating," says Vermut.
The 1,400-square-foot structure built of 17,000 pounds of tube steel framing and aluminum panels emerged from the desert after 10 days of building by a team of 40 volunteers. "The passion of the people who built it, combined with the artists' soulful work, made this a genuinely deeply moving experience," notes Marx, himself an artist and poet in addition to an architect.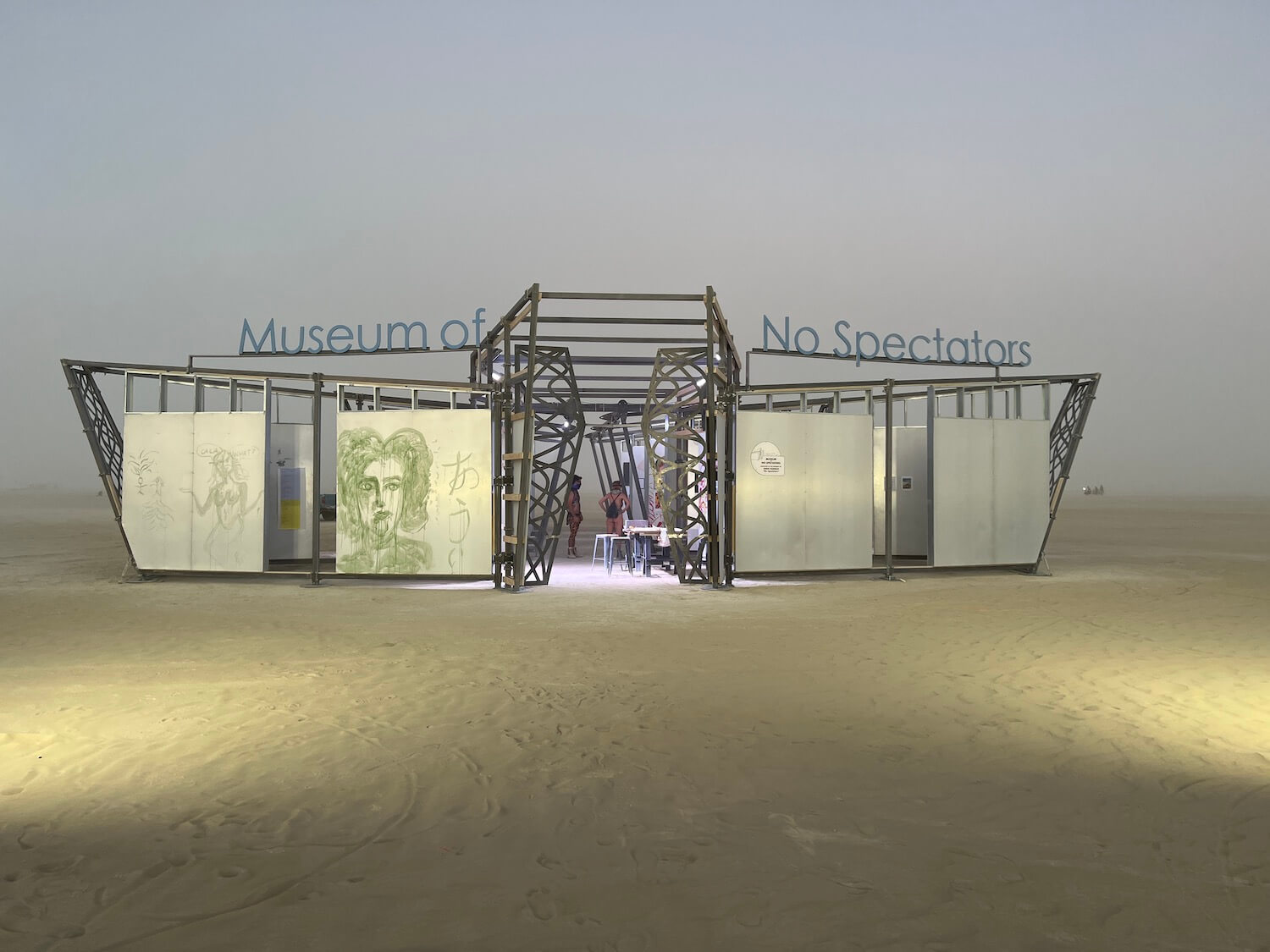 The building was designed with intrigue, with its unusually shaped galleries appearing both machine- and creature-like. The trapezoidal wings embrace visitors to the open-air structure, while the large exterior and interior walls become literal canvases for creation.
Comprising nine chambers, MoNS turns museum planning on end, as visitors enter through the gifting shop. There, they are encouraged to make a gift before proceeding into the main museum. Artists-in-residence recruited by Graham and Delathauwer facilitated, inspired, and taught participants how to make gifts with available art supplies. The shop gifted 5,000 post cards, 1,000 stickers, and 500 pieces of jewelry.
Artists then flowed through eight galleries adding their art in an uncurated, revolving exhibition of self-expression. Throughout the event, some 60 artists of 14 nationalities posted around 100 artworks. Each gallery is dedicated to a different theme—Social Justice: Truth, Lies, and Reconciliation; Snark: Tell It Like It Is—With a Wry Smile; Sparkle Pony: Whimsy, Love, and Joy; Wisdom: Paradox, Balance, and Transcendence; Discovery/Identity/Epiphany: Emergence and Transformation; Into the Darkness: Mystery and Vortex; The Future: Community, Kindness, and Forgiveness; Earth and Sustainability: The Ethereal Landscape.
"There are many misconceptions about why people go to Burning Man and what they do there," notes Marx. "From my experience, Burning Man serves to teach us about community and kindness through participatory art." MoNS will return to the Playa for Burning Man 2023.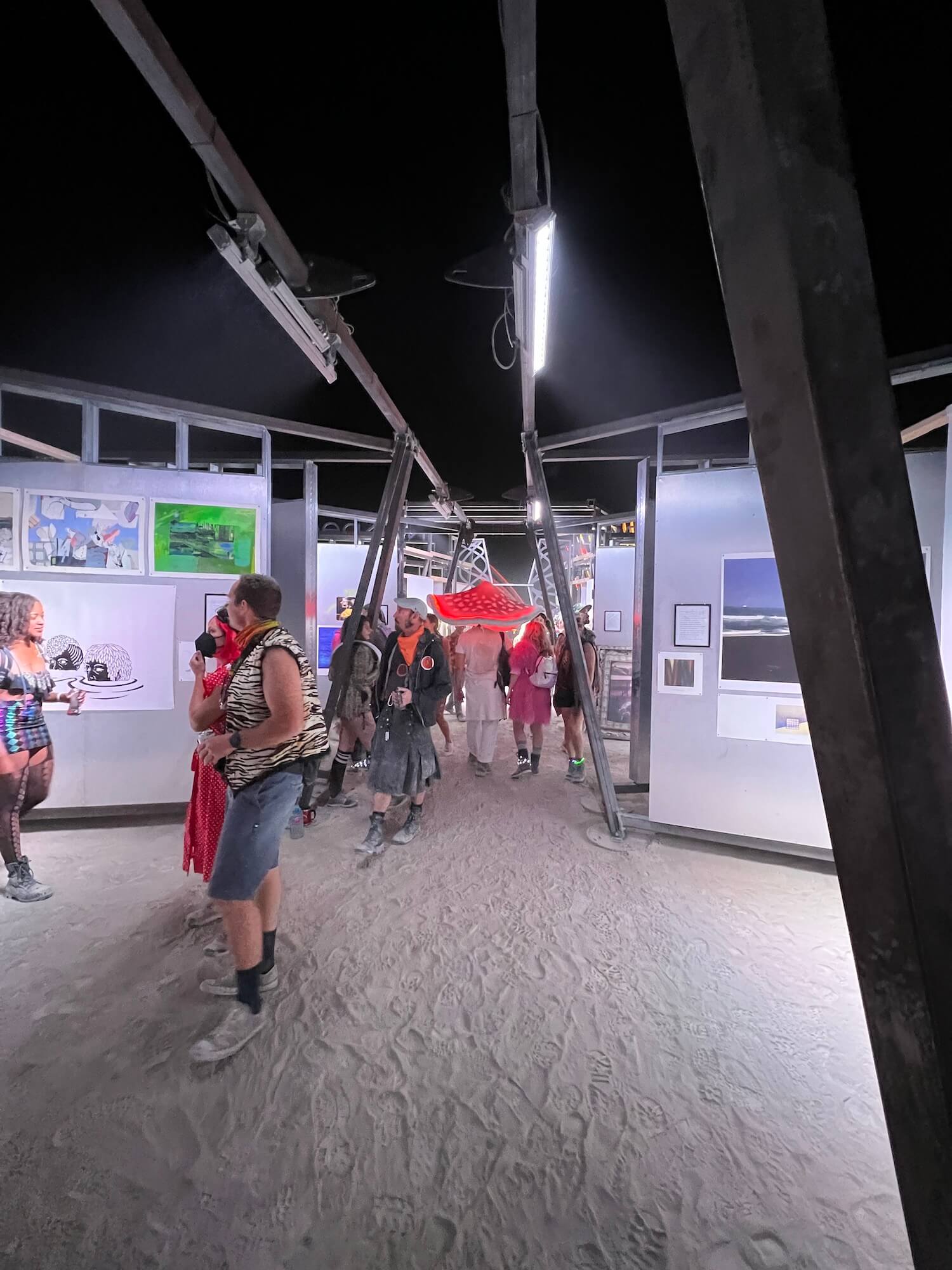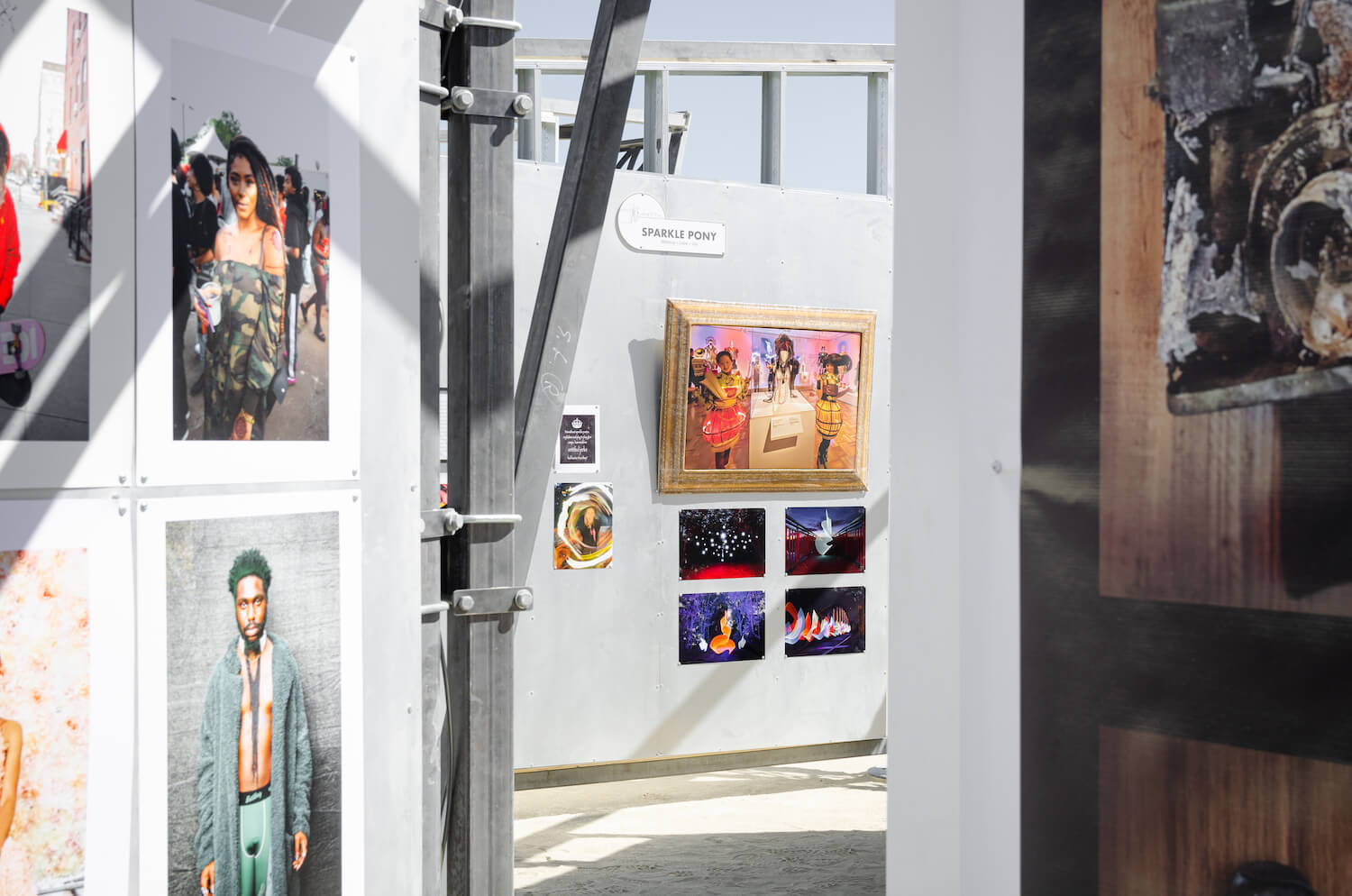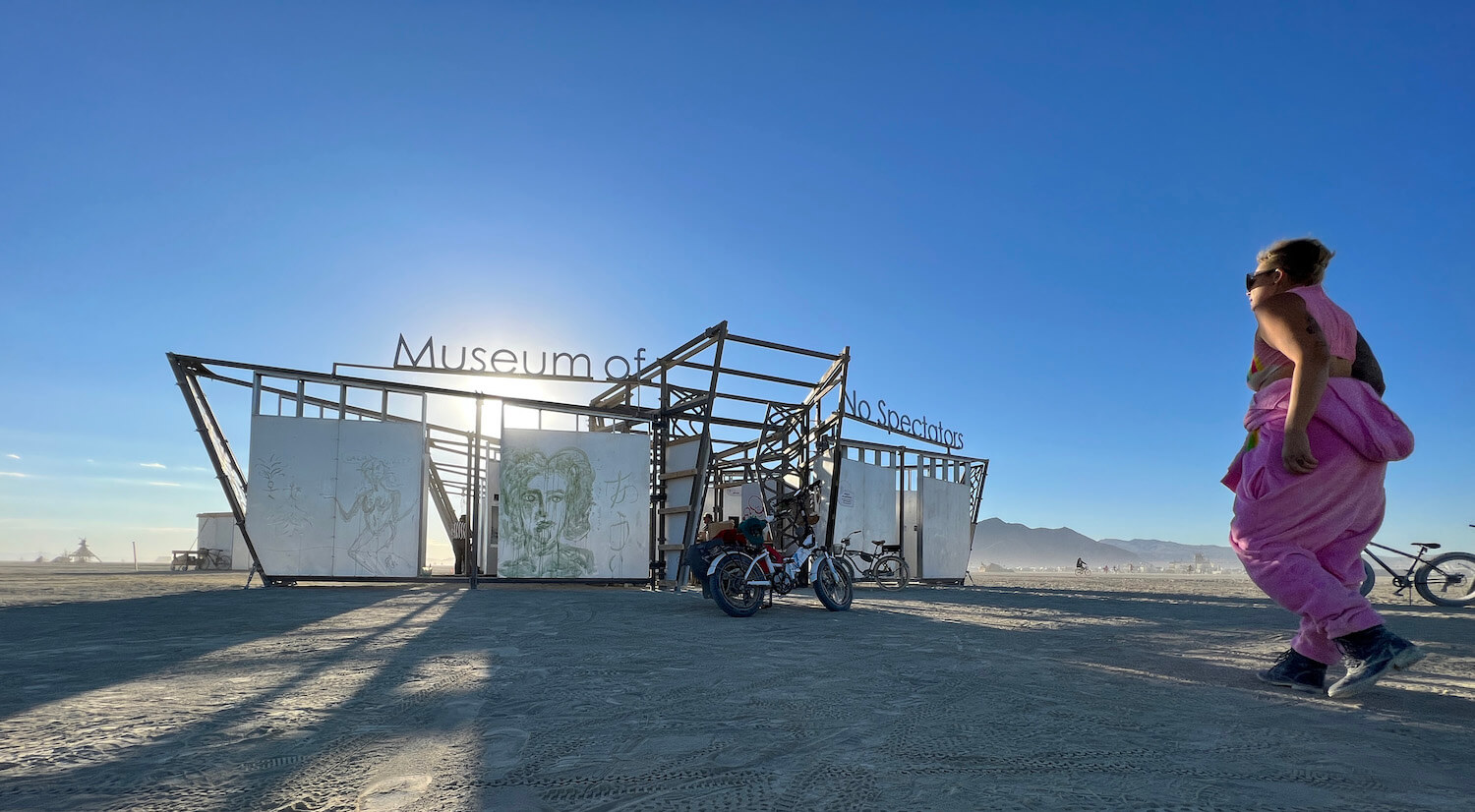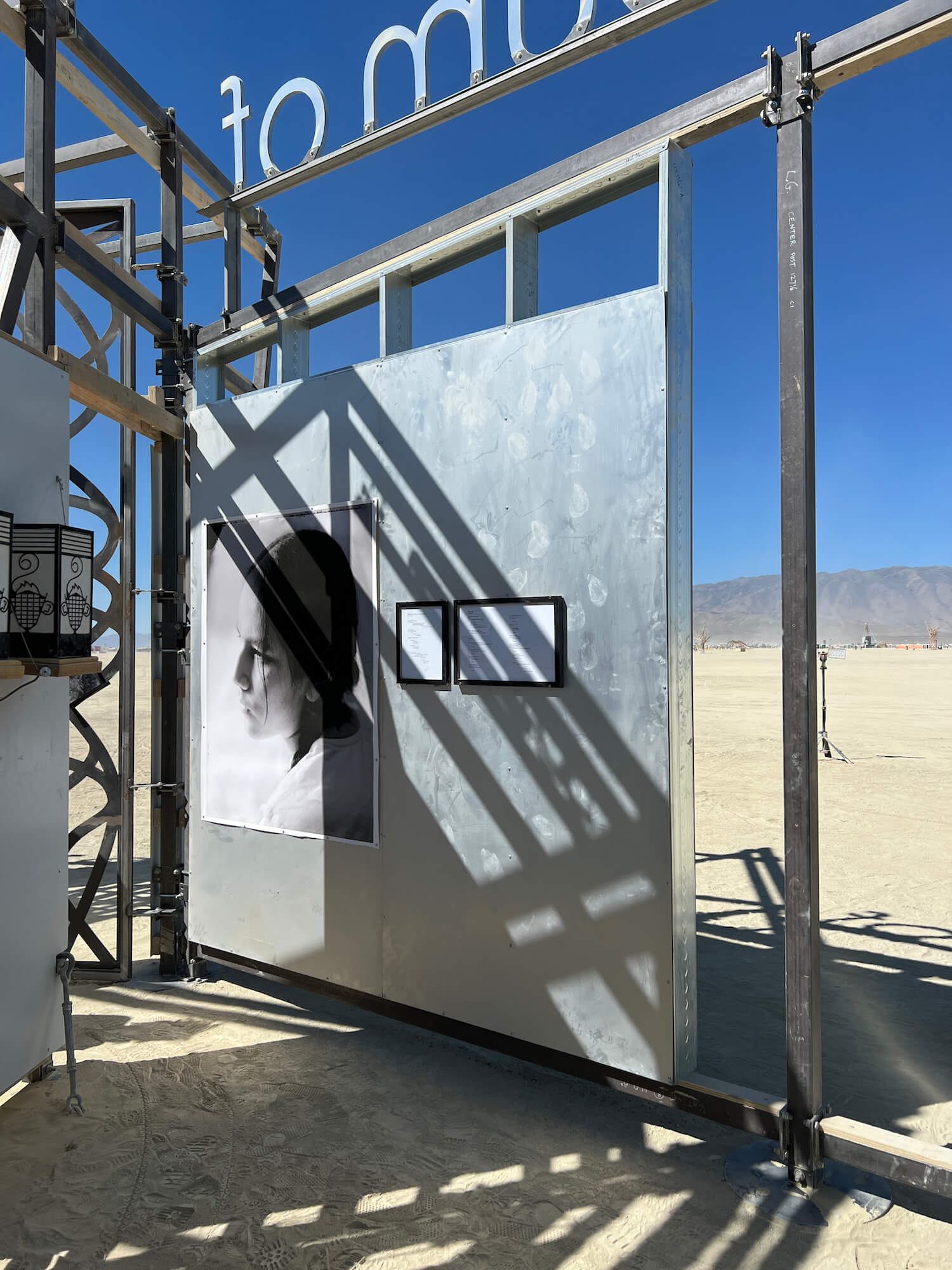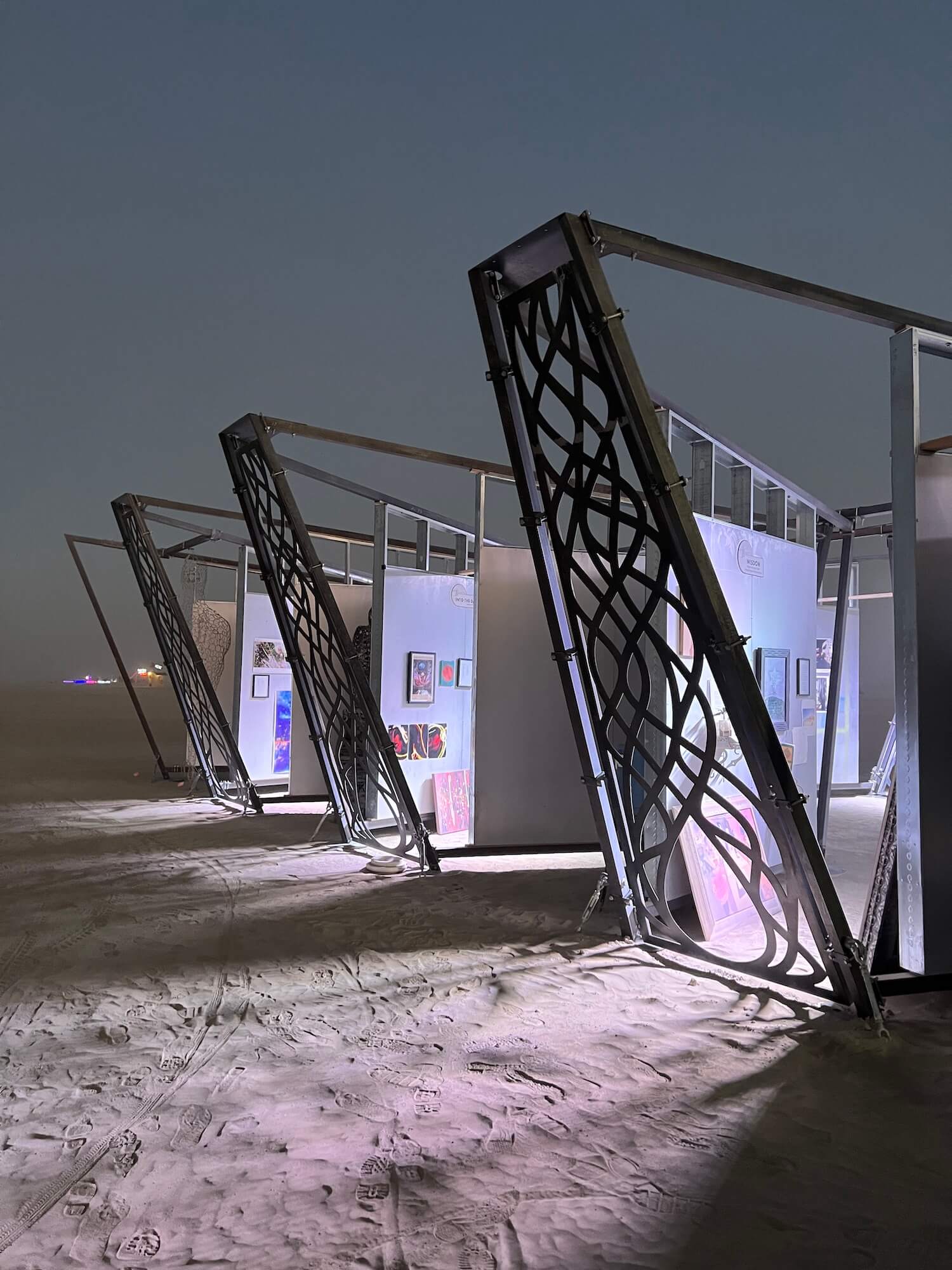 About John Marx, AIA—architect, co-lead artist
John Marx, AIA, is Chief Artistic Officer of San Francisco-based Form4 Architecture, responsible for developing the firm's design vision and language. He advocates philosophy, art, and poetry in the thoughtful making of place through the compelling power of form, aware that architecture is a balancing act between self-expression and collaboration. Marx is the author of Études: The Poetry of Dreams + Other Fragments, a compilation of his watercolors and poetry, as well as The Absurdity of Beauty, a treatise on 2nd-Century Modernism. He earned his Bachelor of Science degree in Architecture Studies from the University of Illinois at Urbana-Champaign.
About Absinthia Vermut—co-lead artist
Absinthia Vermut is an artist, businesswoman, and entrepreneur with a passion for making things. She is CEO and Founder of Absinthia's Bottled Spirits, makers of the woman-made and distilled award-winning Absinthia Organic Absinthe. She is Co-Founder and COO of Nickel Dime, makers of four award-winning cocktail syrups. Absinthia's Bottled Spirits is certified as a WBENC (woman owned business). Vermut earned her Bachelor of Fine Arts from New York University and her MBA from Babson College, Wellesley, MA.
About Lonnie Graham—curator/director of cultural inclusion
Lonnie Graham is an artist, photographer, and cultural activist whose work addresses the integral role of the artist in society and seeks to re-establish artists as creative problem-solvers. He is a Pew Fellow and professor at Pennsylvania State University. Graham is formerly Acting Associate Director of the Fabric Workshop and Museum in Philadelphia, and served as Director of Photography at Manchester Craftsmen's Guild in Pittsburgh, an organization dedicated to arts and education for at-risk youth.
About Wes Skinner—builder/welder
Wes Skinner, the founder of Yzzo Studios, is a San Francisco-area artist and metal fabricator. With several years of professional metal fabrication experience under his belt, his specialty is artistic and architectural metalwork. Skinner got his start building small sculptures out of car parts, and then by working on large-scale metal art installations with the Flux Foundation and several other art collectives. This led to him leaving a career in marketing and advertising to pursue metalworking full time.
About James Monday—project manager
James Monday founded trapezum! architects in 1984, and has designed and managed complex residential, commercial, and institutional projects. His recent work focuses on private-sector projects for the development and implementation of farm-worker housing in California; rebuilding schools and developing a World Heritage Site Master Plan for Jacmel, Haiti; and developing a prototype for urgent-care mobile modular medical clinics. He views architecture as an investigative process to expose the essential determinants of a problem—whether it is the design of a book, a children's toy, a lighting fixture, a piece of furniture, or a building.
About Paul Delathauwer—gifting shop director
Paul Delathauwer attended Arizona State University, studying industrial design, sculpture, and diverse disciplines in fine arts and crafts. In 2016 he attended his first Burning Man, which was a transformative experience, and the next year launched his first line of pendants as gifts. Paul's method of work involves both 3D and traditional goldsmithing techniques of jewelry making.
---