Gavin Comerford, Projects Director at CHI SOL Investments Limited shares his industry experience on Dubai's ever growing high-end luxury real estate market.
Throughout the years Dubai has always been known as a luxurious emirate and playground for the rich. This is becoming more prominent in recent years as an increased number of high-end investors look to Dubai as a hub of opportunity and stability. Numerous celebrities—including the likes of Brad Pit, Madonna and Giorgio Armani—have already invested into Dubai's real estate market prior to the pandemic. Now billionaires started relocating not only their families, but also businesses to Dubai and more are expected to come with the UAE Central bank forecasting a 4.2 per cent GDP growth for 2022, double of that achieved in 2021. As the number of investors rises, so are the high-end luxury real estate market opportunities.
These new buyers in Dubai's real estate market are not merely investors, but end users looking to set down their roots. In looking for a property which is meant to become a home, these individuals are looking for ultra luxurious properties with ample space for families, to entertain guests and host extended family in some cases. For the last few years there has also been an increased demand for turnkey properties which are already fully furnished. Buyers want to be able to show up with only their luggage to a house which is already equipped with everything they might need.
While Dubai offers several luxurious properties, this is a severely underdeveloped sector segment with a limited supply available. Something still evident in the increased prices of ultra high end properties. According to a recent study done by Knight Frank, ultra-high-end properties saw an exponential increase of 44 per cent in 2021.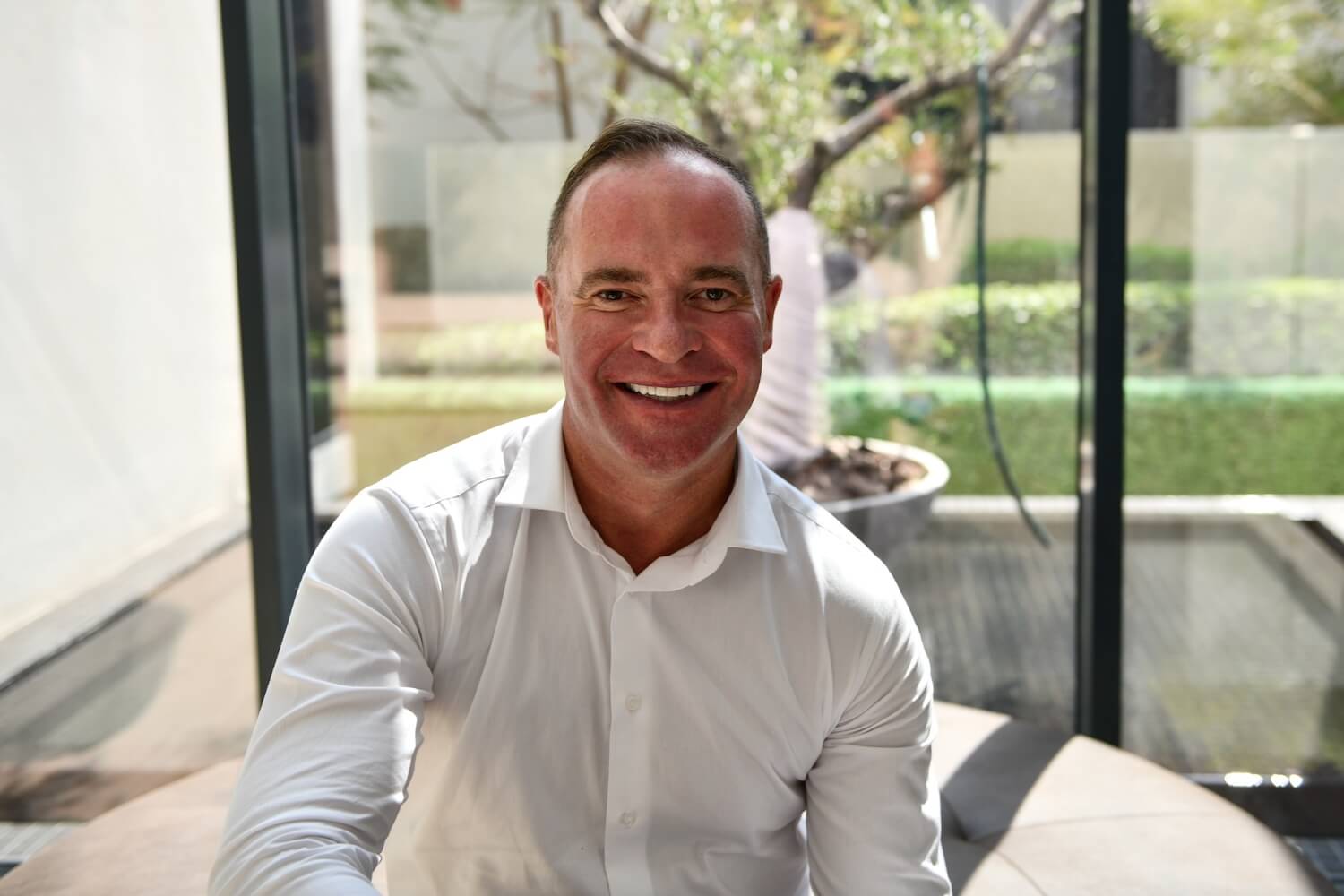 Gavin Comerford, Projects Director at CHI SOL Investments Limited
Despite the increase in property rates, Dubai's real estate market outperformed most global property markets including Paris, London, New York and Hong Kong. According to the annual transaction report issued by the Dubai Land Department 84,772 transactions were recorded during 2021, representing a value of AED300 billion.
Of late, the demographics of affluent individuals looking to relocate to Dubai has also shifted. Previously, Asian and British citizens were amongst the highest investors in Dubai. This has changed to more buyers from Central and Eastern Europe. The shift in new nationalities looking to invest in Dubai comes as individuals seek a safe and stable country to put down their roots.
No country was left unscathed by the pandemic, however, how the United Arab Emirates handled the situation made the wealthy take note. Throughout the pandemic the country was open for business, PCR tests are readily available, vaccines were quickly rolled out to residents, although there was a lockdown, it was brief and even the country's tourism sector opened sooner than most. Despite the challenges the country faced, it found ways to support residents and businesses throughout the pandemic—something which made investors take note.
In addition to these measures, Dubai has set numerous new policies in place to make the emirate more appealing to investors. Being an income tax free country is appealing to most. Changing the ownership laws of organisations has made the country more welcoming and now the introduction of the 10-year visa, also known as the "Golden Visa" provides residents and investors more security. A new law allowing potential residents and investors to purchase a Golden Visa for AED10 million allows even greater accessibility to the country for the affluent. New flight routes and more direct flights to Dubai has also made a significant difference.
One of the significant challenges in accommodating this market segment is the ability to acquire land in affluent areas. For example, Hillside at Jumeirah Gulf Estate has only 20 mansions available with limited room for expansion in the same area. Most of these units have already been sold. Waterfront properties, which are very popular in the eastern European market, are also limited and new arrivals to Dubai are often sceptical to move too far inland. In addition, some buyers are not interested in off plan properties. They want to see the final product, meaning the turnaround time from acquiring land, construction to having it furnished needs to be quick without compromising on quality.
Expo 2020 Dubai has helped create more awareness of "new Dubai" and its accessibility to the broader emirate. However, there is a need to develop more affluent communities within Dubai along with the necessary infrastructure to accompany it like schools, medical facilities and shopping malls.
While Dubai's upper market real estate sector is a rapidly growing niche market, it's not something just anyone can develop. It requires large investments and a full-fledged team who can deliver a quality 360 solution to buyers. This being said, it is a profitable sector with growing opportunities for those able to enter the industry. The United Arab Emirates, specifically Dubai will continue to attract high net worth individuals to its shores, increasing the demand for ultra high end luxury villas.
---