The KGDA event commences with the captivating Ikebana Experience, followed by a showcase of traditional arts and crafts, and culminates in the thrilling Designer's Night.
From Kyoto to the World. Let Design Re-Shape the World.
We are delighted to introduce the highly anticipated Designers' Night, a central highlight of the 2023 Kyoto Global Design Awards (KGDA). This extraordinary one-day celebration, dedicated to the essence of design, will unfold against the backdrop of Kyoto's cultural splendour on November 15th.
The Kyoto Global Design Awards provides an all-encompassing platform for creative talents worldwide, regardless of their origins or nationalities. Since its establishment in 2019, KGDA has evolved into a prestigious international design competition, acclaimed for its resolute commitment to honouring exceptional design ingenuity. Across 7 distinct categories—Visual, Real Estate, Trend, Environment, Restaurant/Hotel/Bar, Industrial and Theory—the competition's tapestry unfurls. At the core of KGDA's ethos lies the bedrock of Sustainable Design: Reduce, Reuse, Reform—an emblem of our unwavering dedication to embracing ecological sagacity and fostering renewed concord with our cherished surroundings.
As the approaching year's event edges closer, the competition has garnered a remarkable level of engagement, captivating the participation of over 500 innovative minds. Beyond being a mere day of recognition, this celebration amplifies the exceptional skills and contributions of designers. It embodies the spirit of all participants who have dedicated themselves to the fundamental ideals of forging a sustainable future. Distinguished winners, esteemed judges, and valued partners of KGDA, including prominent figures such as Design Week Kyoto and the Asia Designer Communication Platform(ADP), will converge to grace this momentous occasion with their presence. Don't miss the opportunity to become a part of this remarkable event!
2023 KGDA Celebration in Kyoto
This year, KGDA has carefully selected three exquisite venues in Kyoto to celebrate our events, each representing a unique facet of the city's rich cultural tapestry:
1. Ace Hotel Kyoto(Shinpuhkan)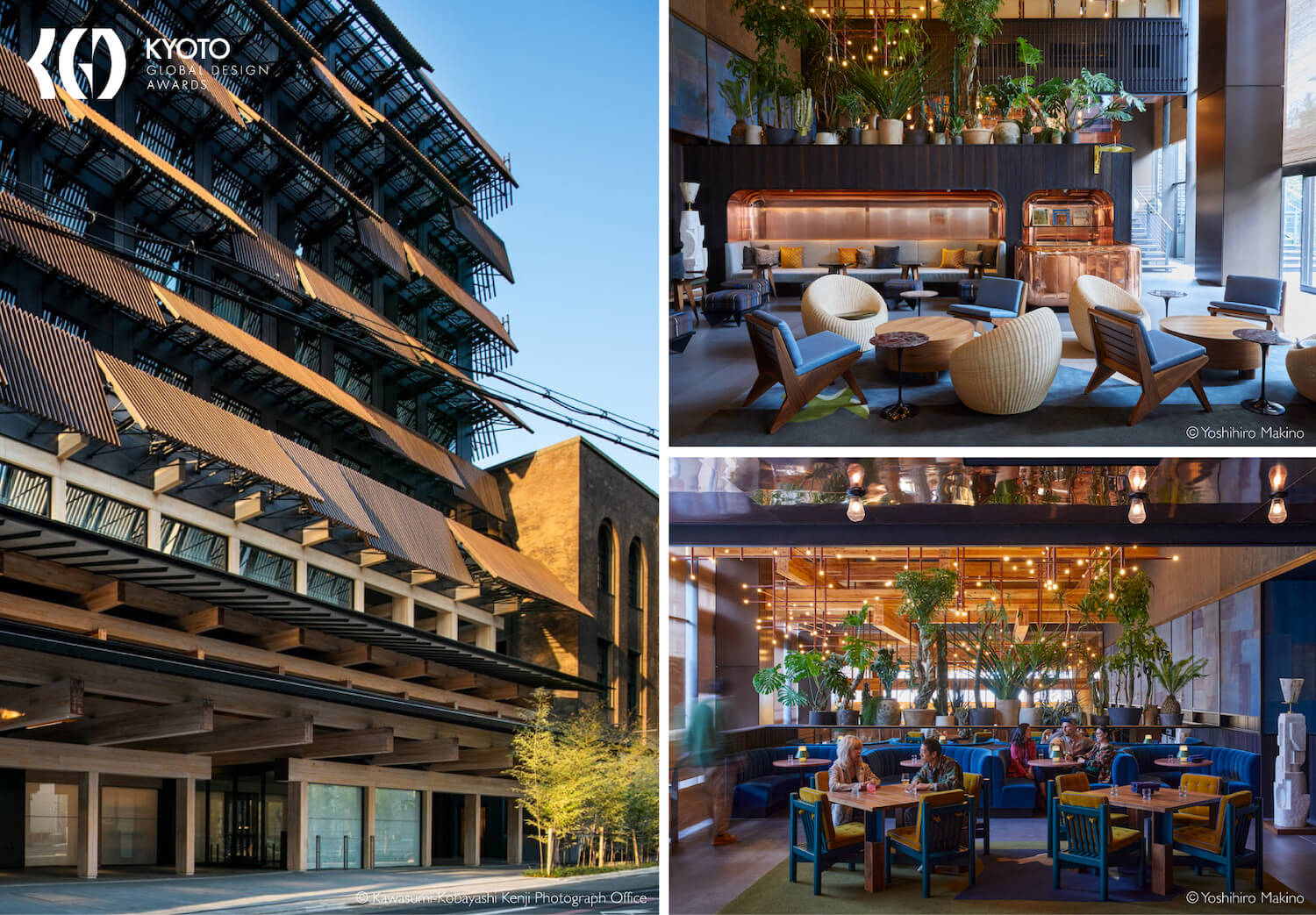 Kengo Kuma has transformed the Former Kyoto Central Telephone Exchange(Shinpuhkan) into the first Japanese location of the renowned Ace Hotel. Image credit: Kawasumi-Kobayashi Kenji Photograph Office/Yoshihiro Makino
Among the chosen venues is the renowned Ace Hotel Kyoto, a masterpiece envisioned by the acclaimed architect Kengo Kuma. The hotel, boasting 213 luxurious rooms, seamlessly integrates modern design with a historic fragment that once housed the Kyoto Central Telephone Company, designed by Tetsuro Yoshida. A true "Cultural Catalyst," the hotel embodies the essence of Kyoto's nature, art, evolving culture, craftsmanship, and profound history. With its vibrant atmosphere and deep cultural significance, the Ace Hotel Kyoto stands as an iconic monument that breathes new life into the area, inspiring both guests and locals alike to engage with art and culture on a profound level.
2. Rokkakudo & Ikebana History Museum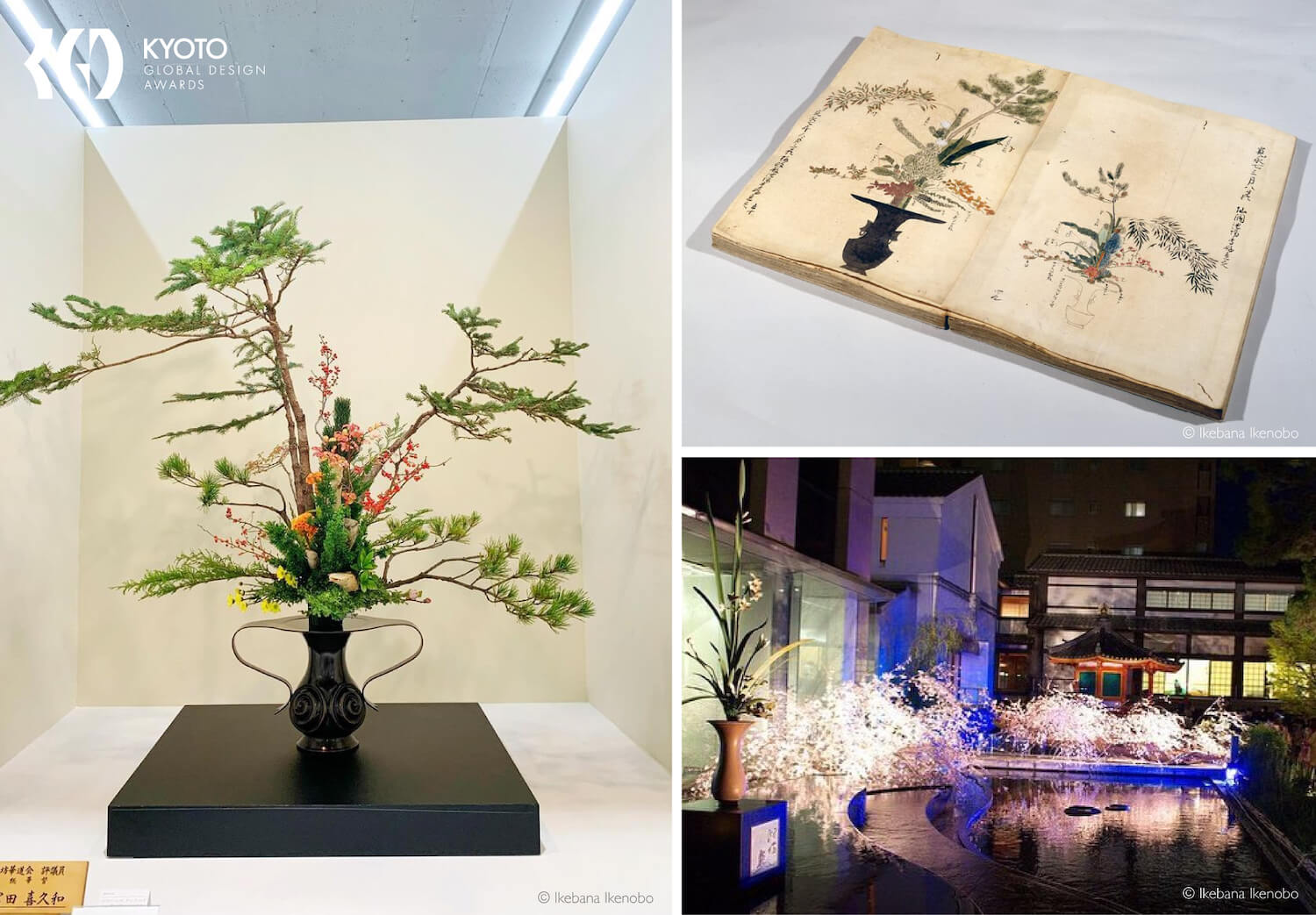 Rokkakudo| The Birthplace of Japanese Flower Arrangement Image credit:Ikebana Ikenobo
In the heart of Kyoto City lies the esteemed Rokkakudo Temple, revered as the birthplace of the renowned Japanese art of flower arrangement, "ikebana." Adjacent to the temple, the "navel stone," a hexagonal stone structure, symbolizes the city's core. This sacred ground is adorned with monuments that pay homage to the origins of "ikebana." These meticulously crafted floral arrangements capture the essence of the flowers and the emotions they evoke, presenting an elegant fusion of nature and sentiment. Immerse yourself in Kyoto's cultural heritage by exploring the "Ikebana History Museum," where you can delve into the intricate art of "ikebana" and gain a profound understanding of its harmonious blend of nature and human emotion.
3. Gallery of Kyoto Traditional Arts & Crafts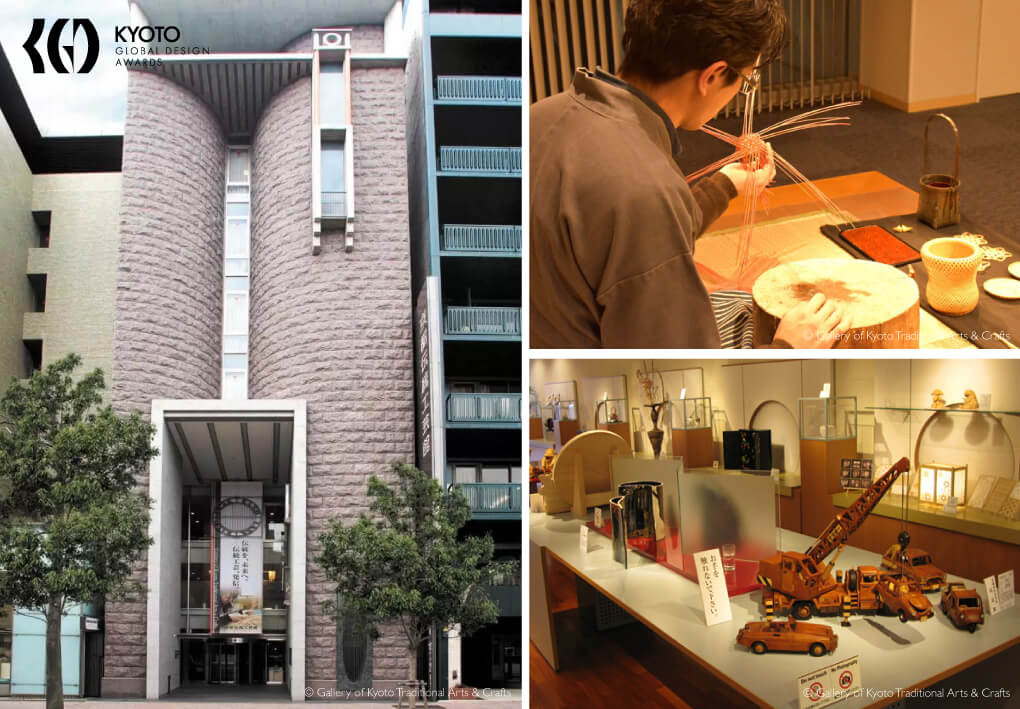 Building and Artisan - Takumi Kojima Image credit:Gallery of Kyoto Traditional Arts and Crafts
Embedded within Kyoto's time-honoured heritage, this city epitomizes Japan's mastery of craftsmanship. The Gallery of Kyoto Traditional Arts & Crafts stands as a sanctuary, safeguarding the city's priceless artisanal traditions. Within its embrace, an all-encompassing collection venerates virtually every Kyoto tradition, painstakingly preserved to weave the threads of history into the tapestry of today. Beyond its role as a showcase for Kyoto's enduring artistry, this is the place where we gather to endorse a Global Design Initiative: Kyoto Declaration—a commitment to shaping a sustainable future, extending the essence of tradition into the realm of innovation.
Embodying Sustainability's Essence
The Kyoto Global Design Awards (KGDA) holds that these designers exemplify the harmonious blend of functionality and beauty in sustainable design, serving as an inspiration to both the design realm and society at large. Through recognizing their endeavours, our aim is to galvanize a wider adoption of sustainable and socially conscious practices among designers, fostering a brighter future for all. Starting in 2023, KGDA eagerly anticipates fostering enhanced global collaborations through meaningful in-person interactions. This all-encompassing initiative welcomes the public to immerse themselves in the world of design, infusing aesthetics into daily existence, and collectively forging a society that embraces inclusivity and sustainability.
Now start the design and culture tour with Kyoto Global Design Awards, spreading good vibes and good times not only in Kyoto but all over the world.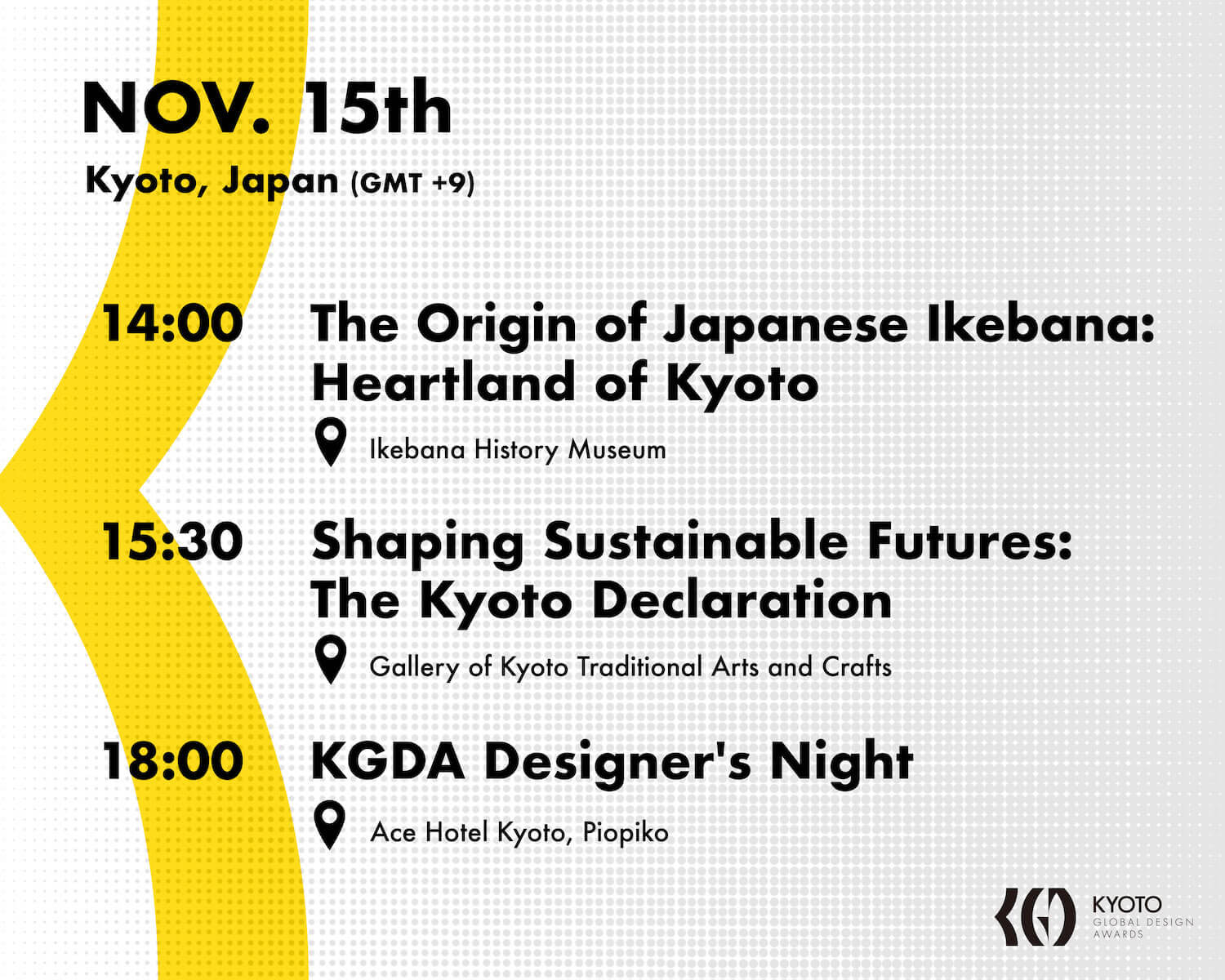 ---