Iranian architectural design studio Darkefaza led by Mahyar Jamshidi has recently completed ''Bahar Laboratory'' a pathobiology lab that located in Marzdaran, Tehran, Iran.
Project description by the architects:
The project which is called "Bahar"is a different laboratory in the west of Tehran. It could be claimed that for the first time in our country, A specialized laboratory was designed with an architectural perspective. This project responds all needs of its customers. In this project we face two groups of employees and clients. Users of this space include adults, the disabled and children that a space is designed to meet their needs separately. The lounge has a playground for kids to play and some benches and tables for waiting times. By adding the green space, optimized furniture and a well-designed ceiling, we make it more pleasant to spend time in this room.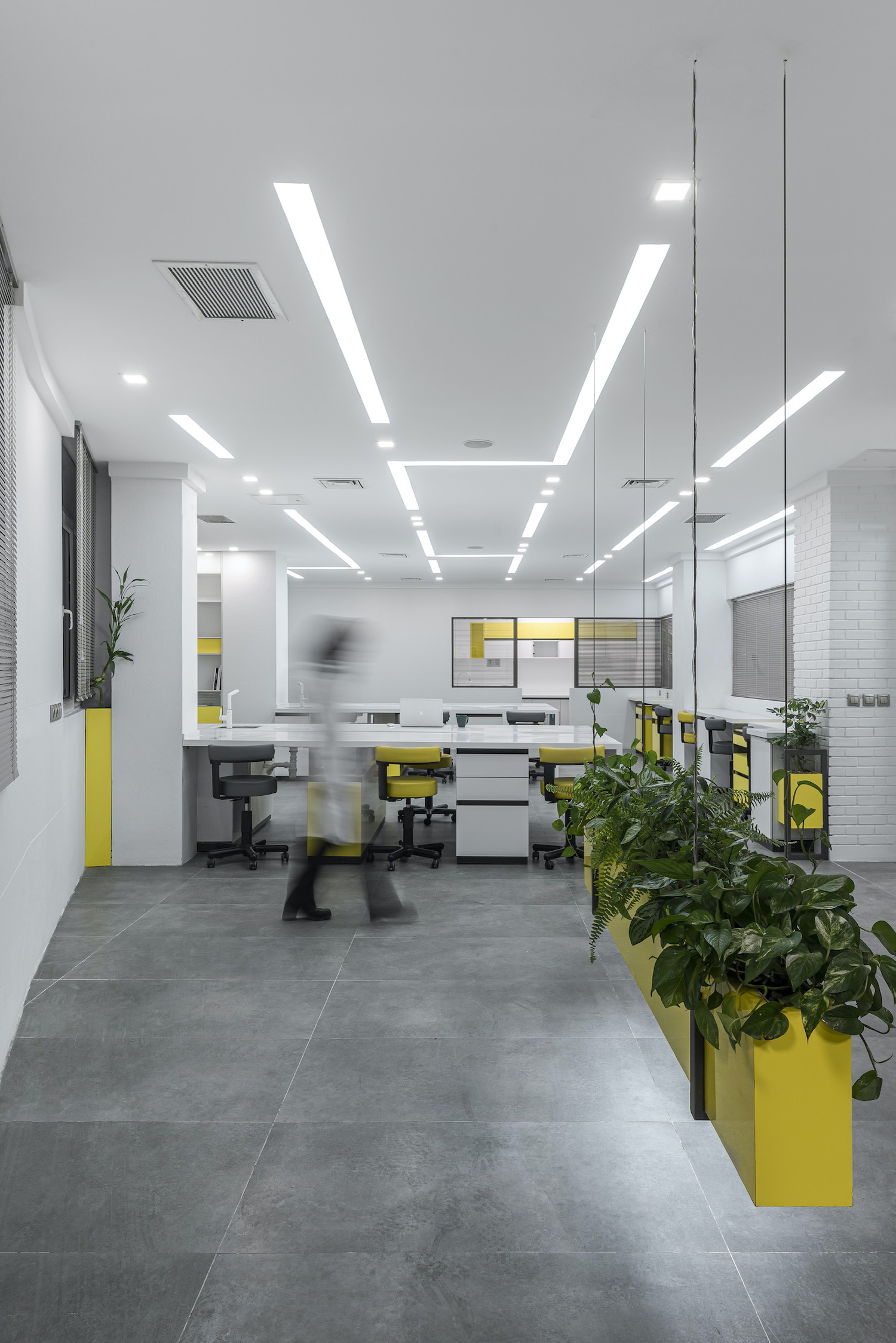 image © Mohammad Hosein Hamzehlouei
As a division of functional spaces, semitransparent walls are seen with plants acting as curtains which work alongside integrated flooring to have a wide space. From the beginning, it was tried to avoid the usual office environment using the vibrant colors. That's why we used yellow which has the cheerful, precise and lively personality with the natural green color of the plants. This color was chosen as the visual element of the organizational identity of the Bahar laboratory complex to make the complex more recognizable in addition to building personality.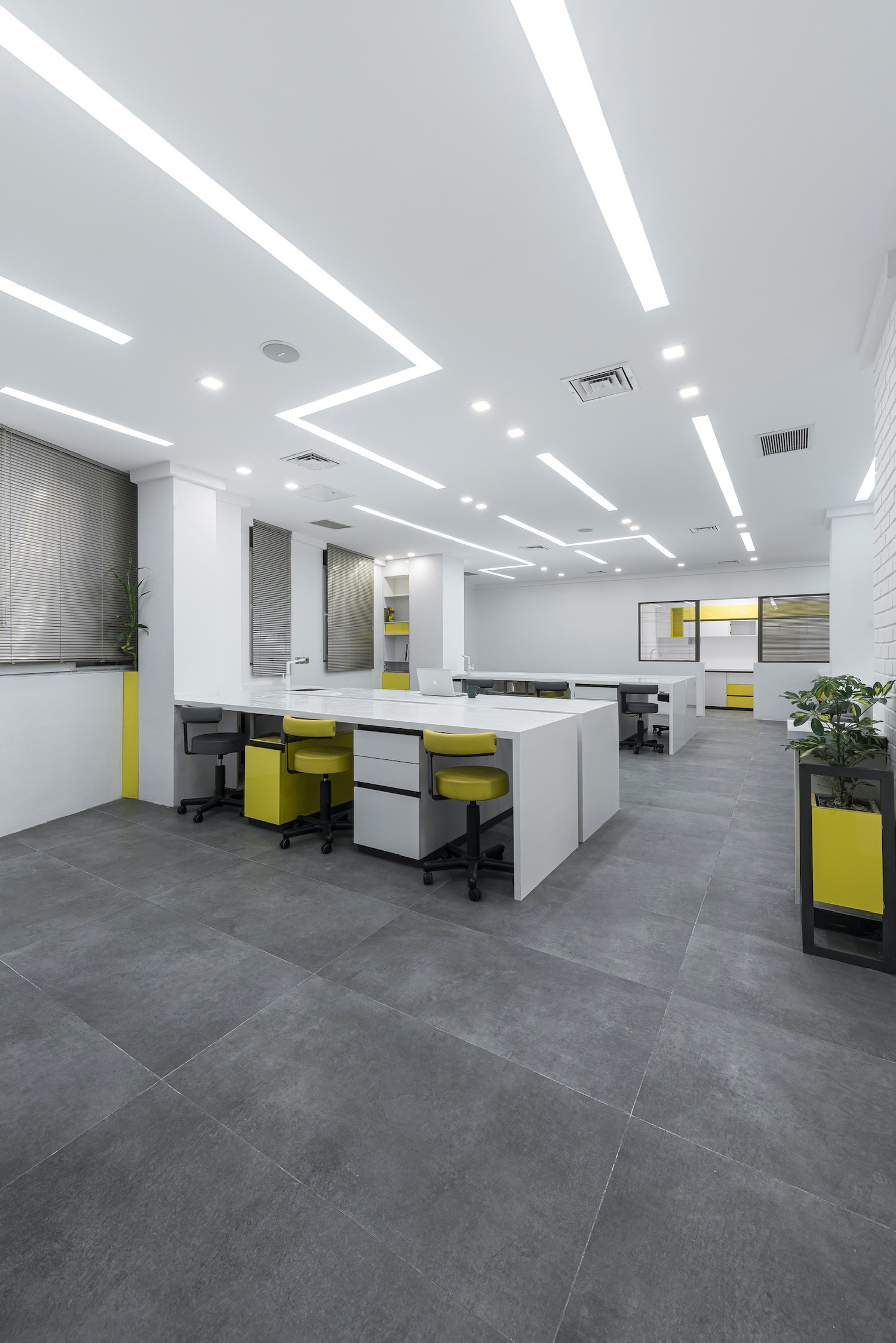 image © Mohammad Hosein Hamzehlouei
The parallel lines on the moving axis over the desks cover the main lounge ceiling. Lightning and ceiling shadow alongside smart ceiling audio system reduce twenty-four-hour work area repetition. The bathroom in the laboratory is a different space because it is used by most of the customers, so it has a spatial value, it makes this space more valuable therefore we tried to have specific consideration in this part. This part also contains the ceiling sound system and green space. The defined valve to put the samples by patients is at the end of the bathroom that is directly connected to the laboratory washing room. In this way, both efficiency and being readable has been increased and hygienic issues are more considered.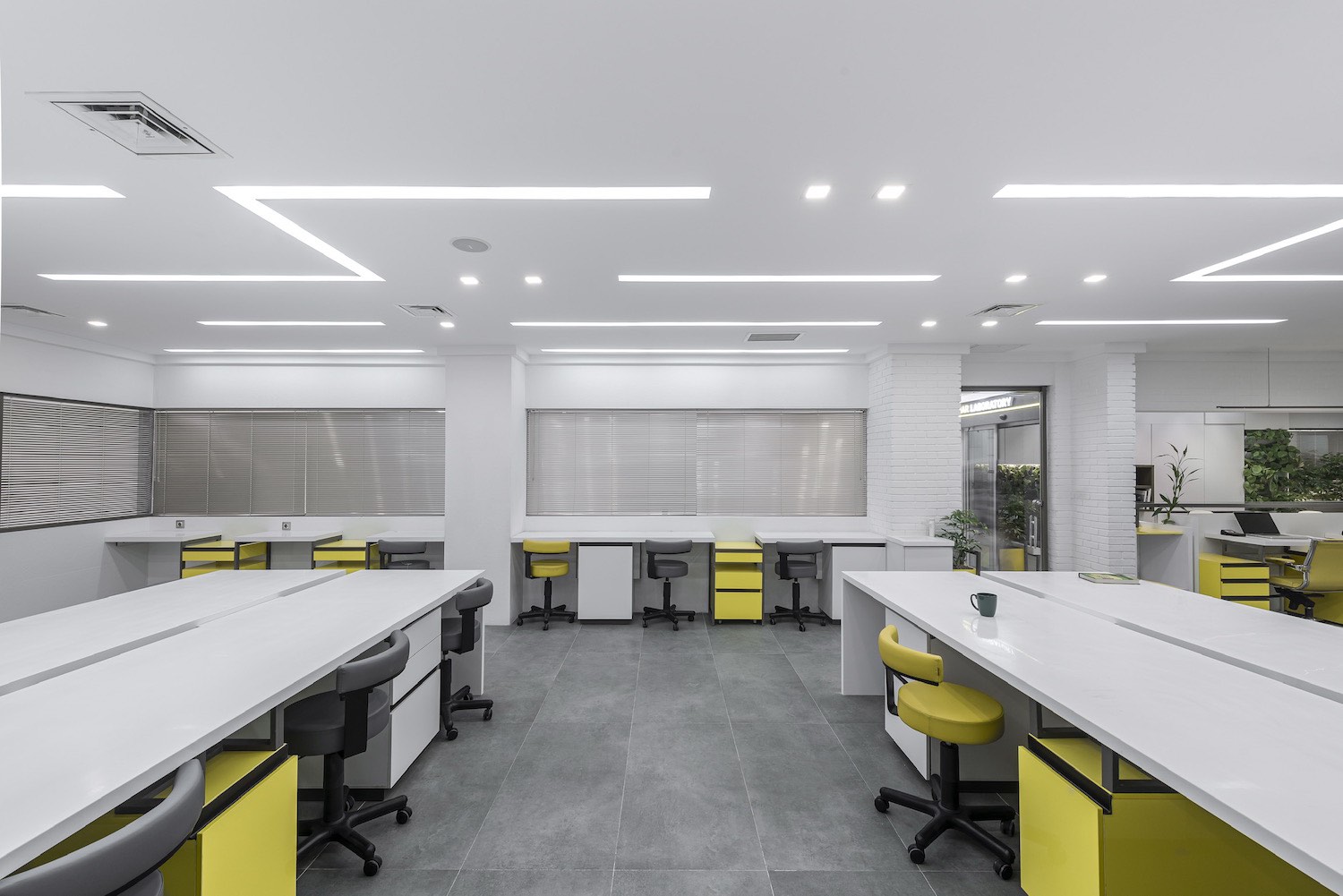 image © Mohammad Hosein Hamzehlouei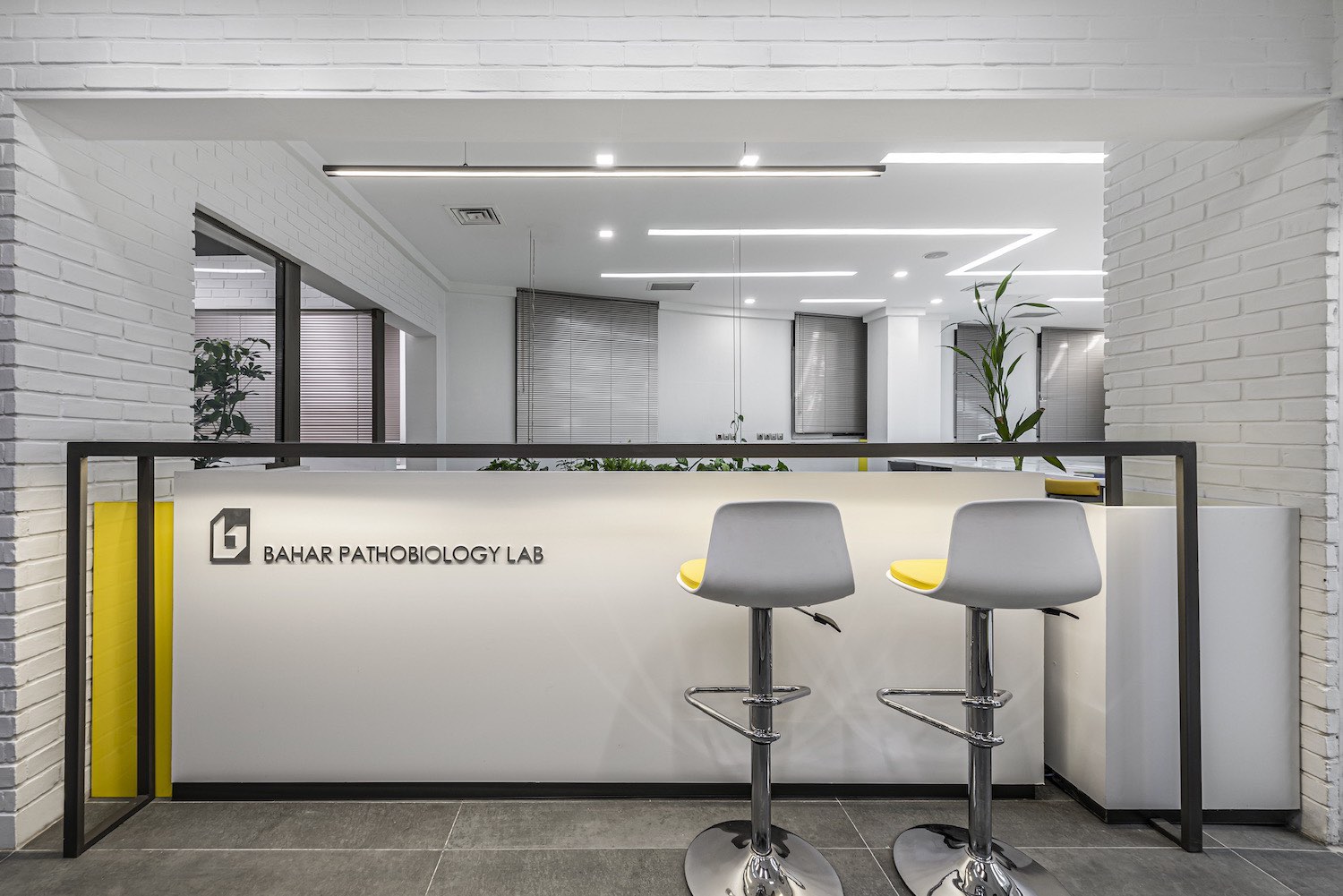 image © Mohammad Hosein Hamzehlouei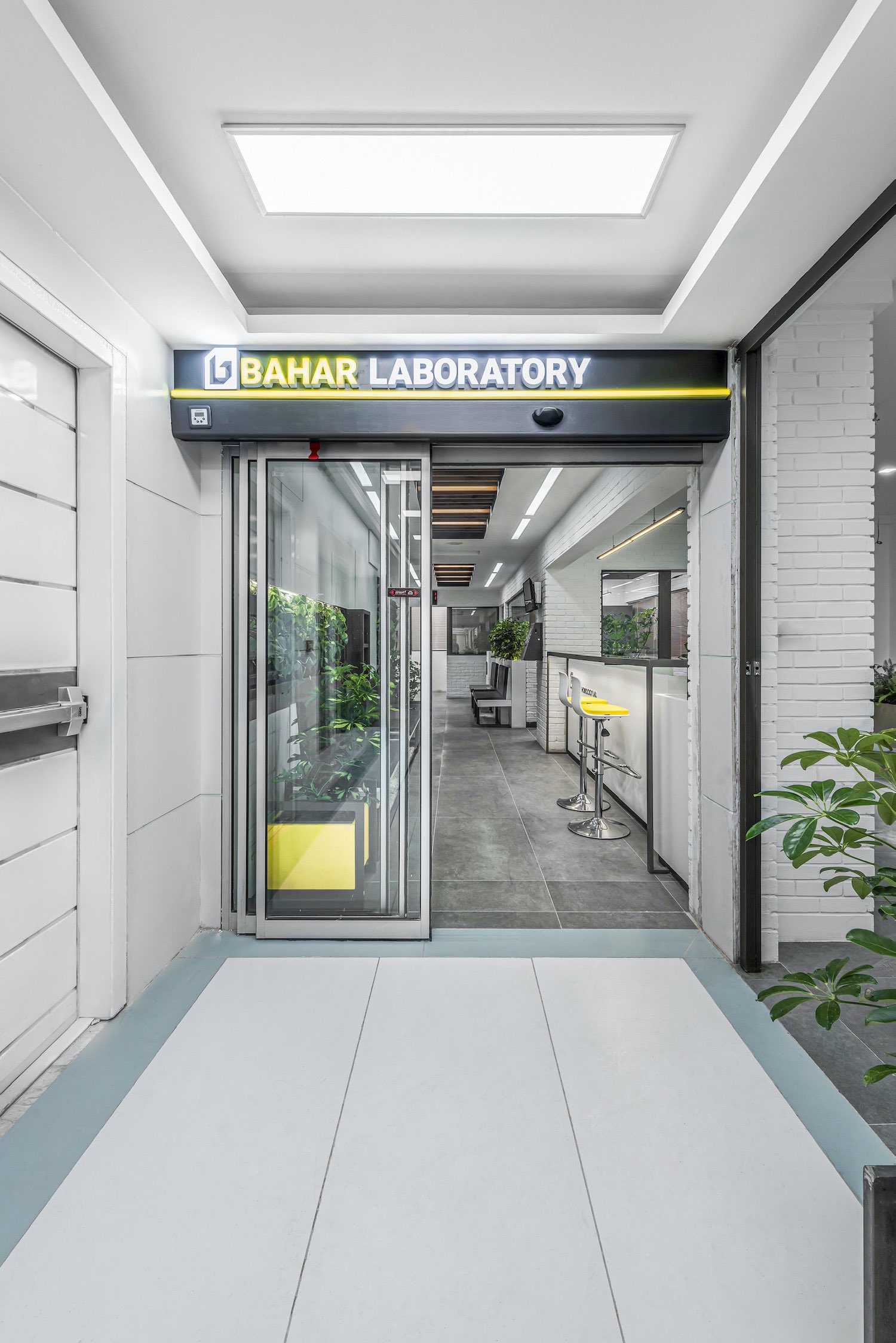 image © Mohammad Hosein Hamzehlouei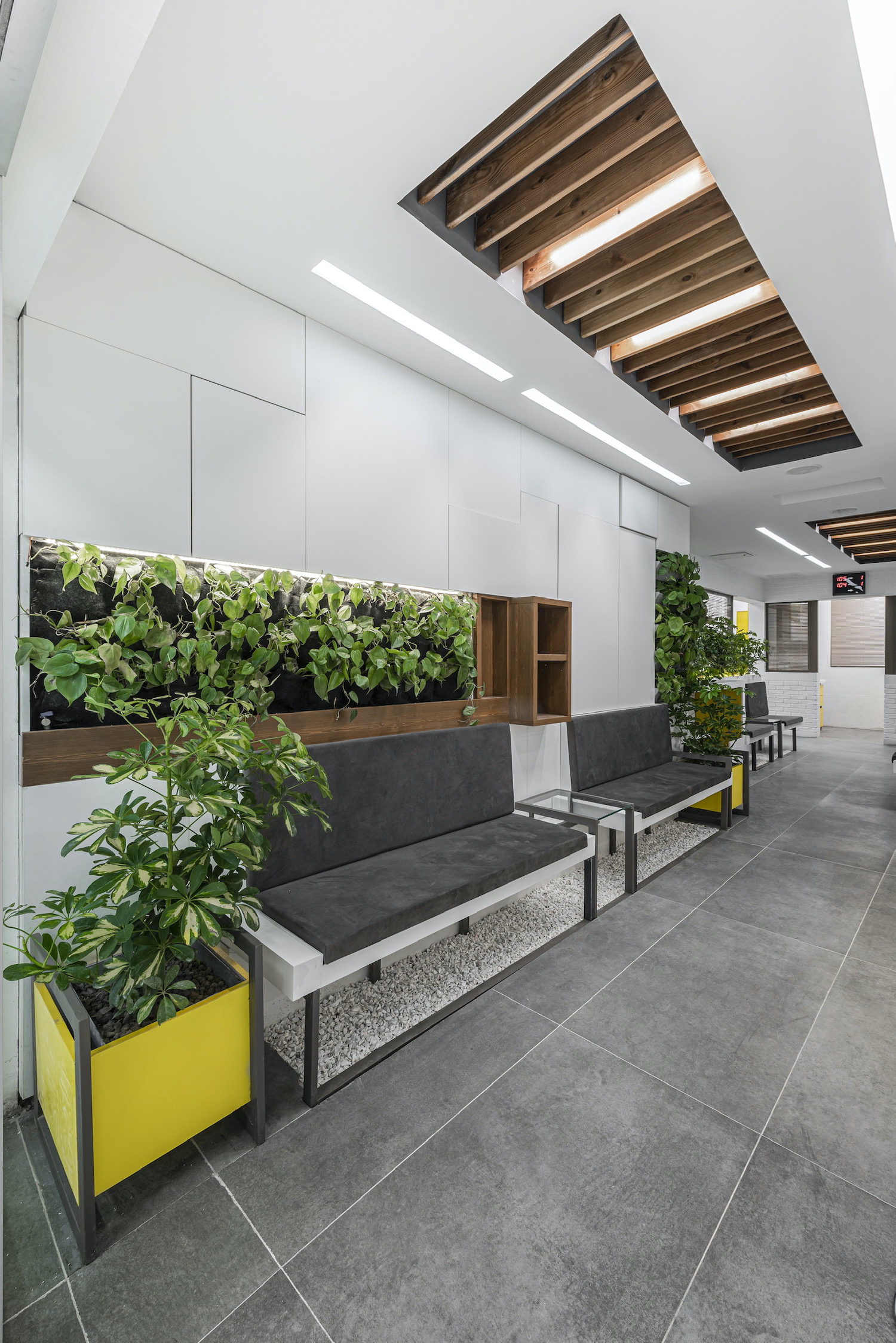 image © Mohammad Hosein Hamzehlouei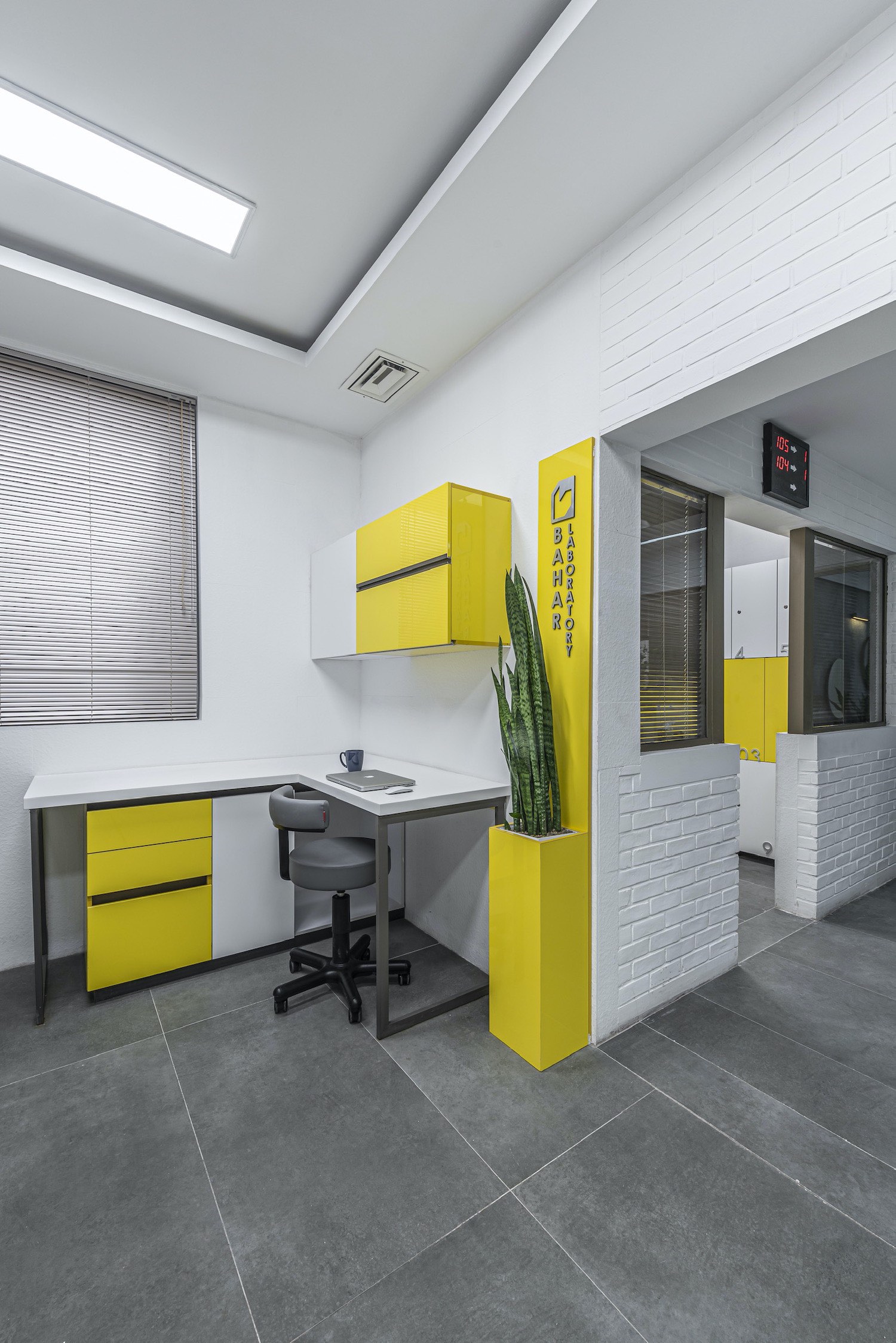 image © Mohammad Hosein Hamzehlouei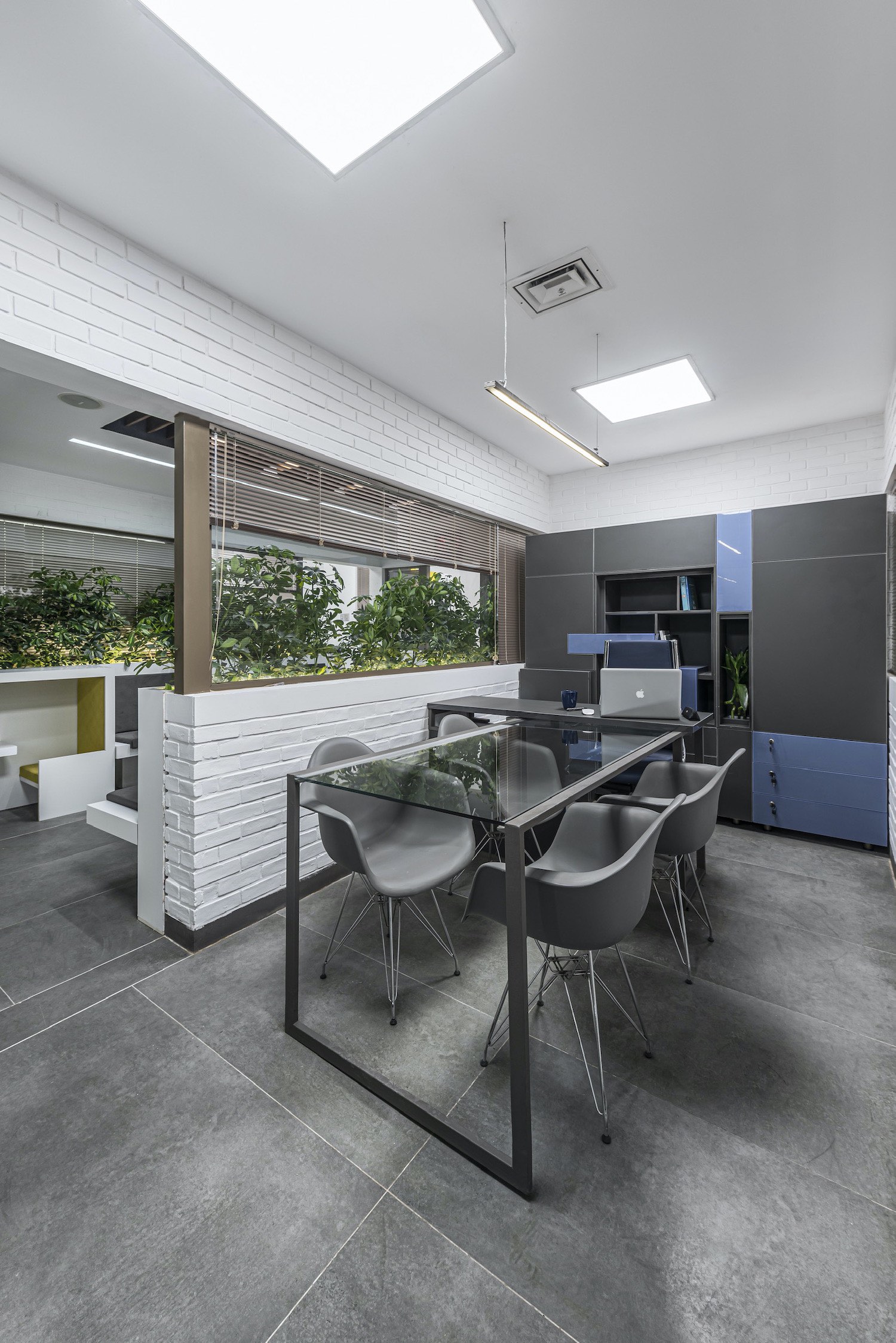 image © Mohammad Hosein Hamzehlouei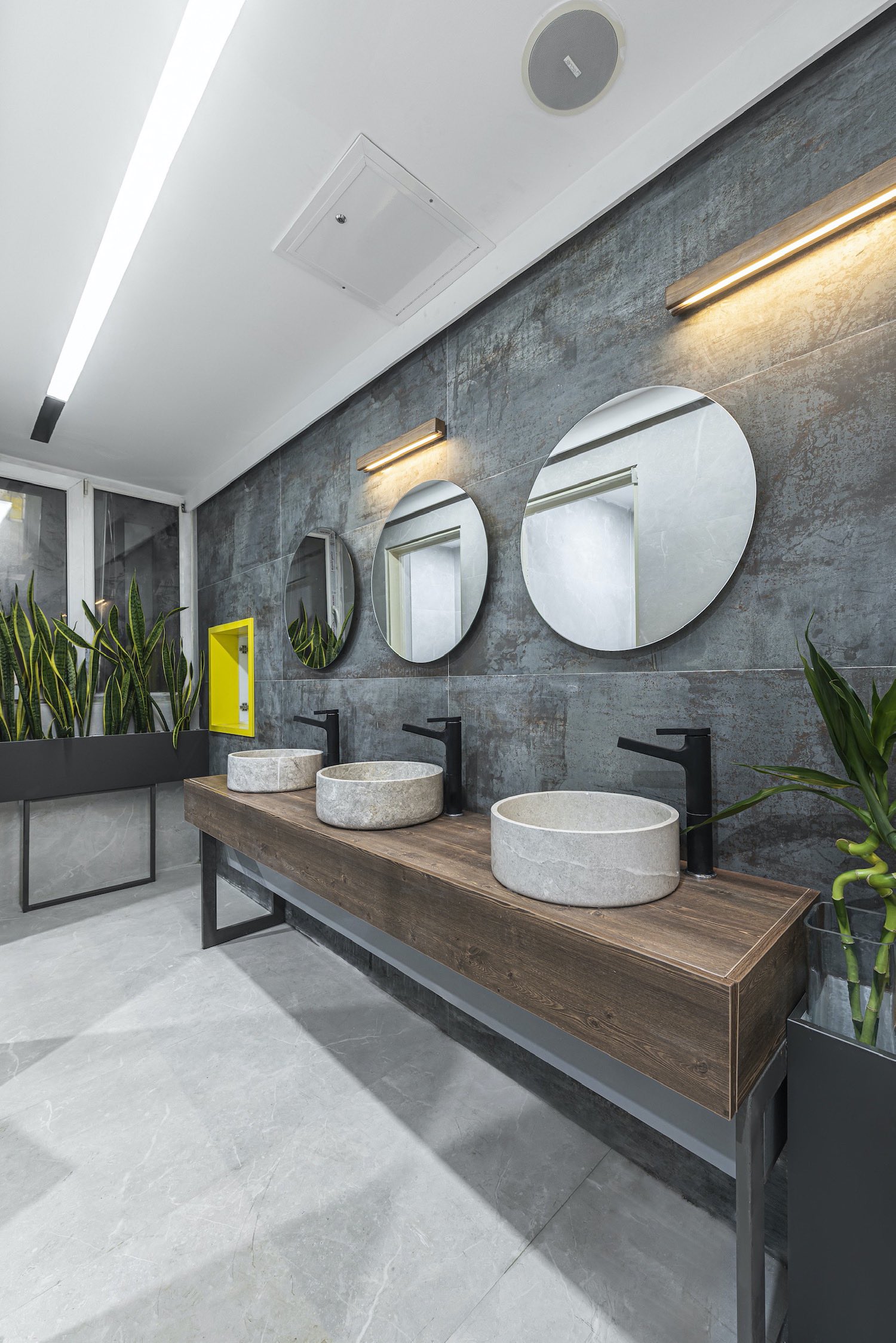 image © Mohammad Hosein Hamzehlouei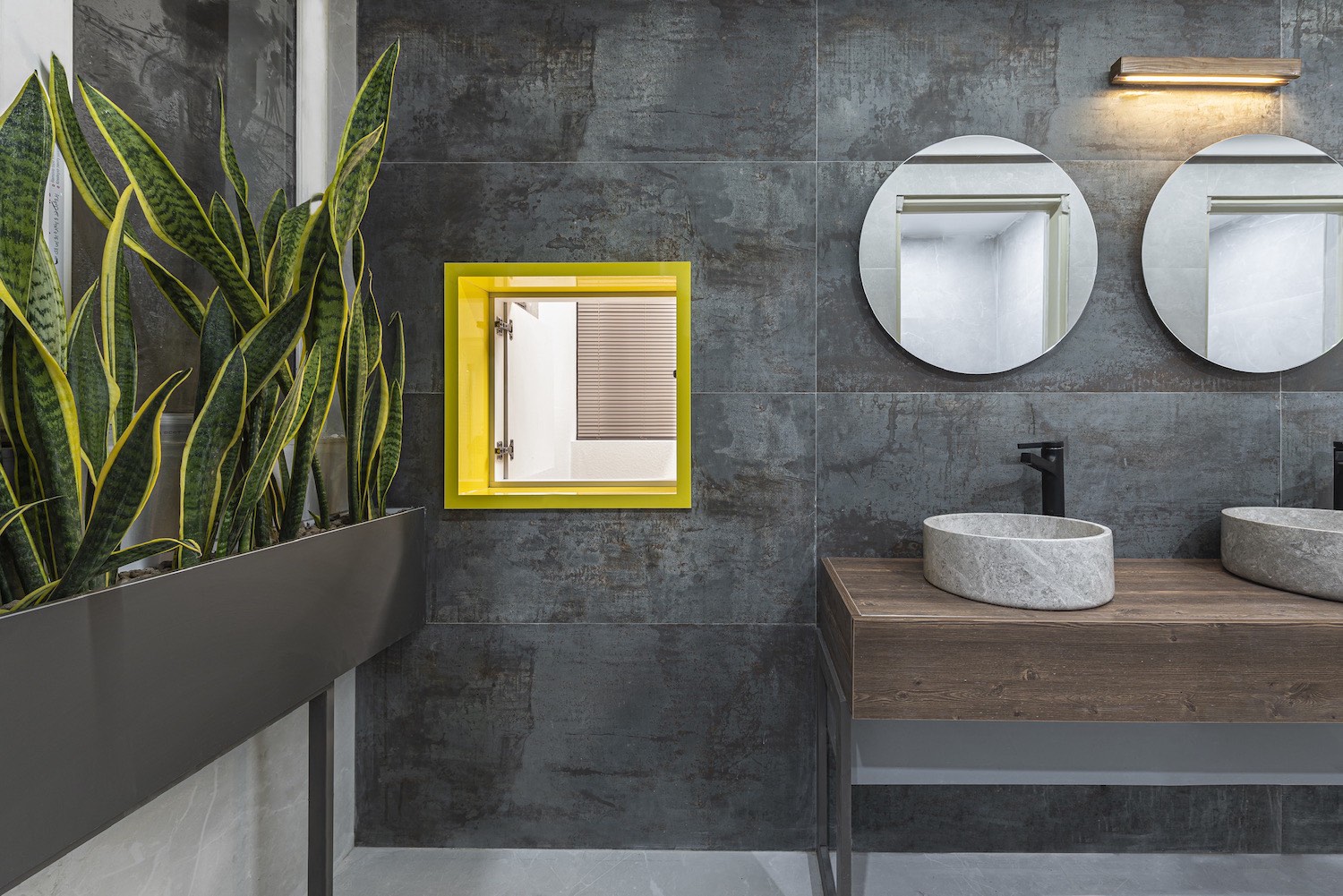 image © Mohammad Hosein Hamzehlouei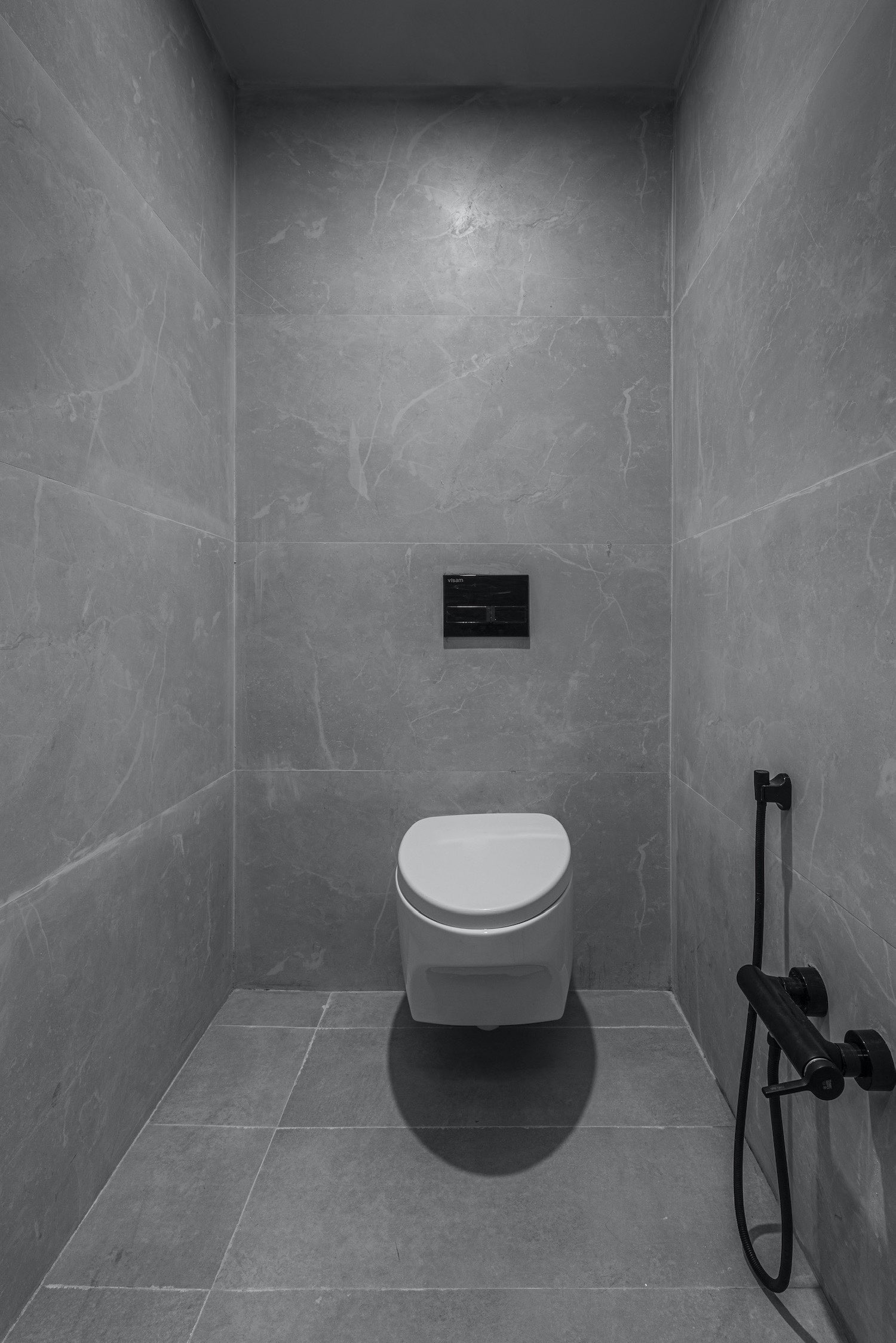 image © Mohammad Hosein Hamzehlouei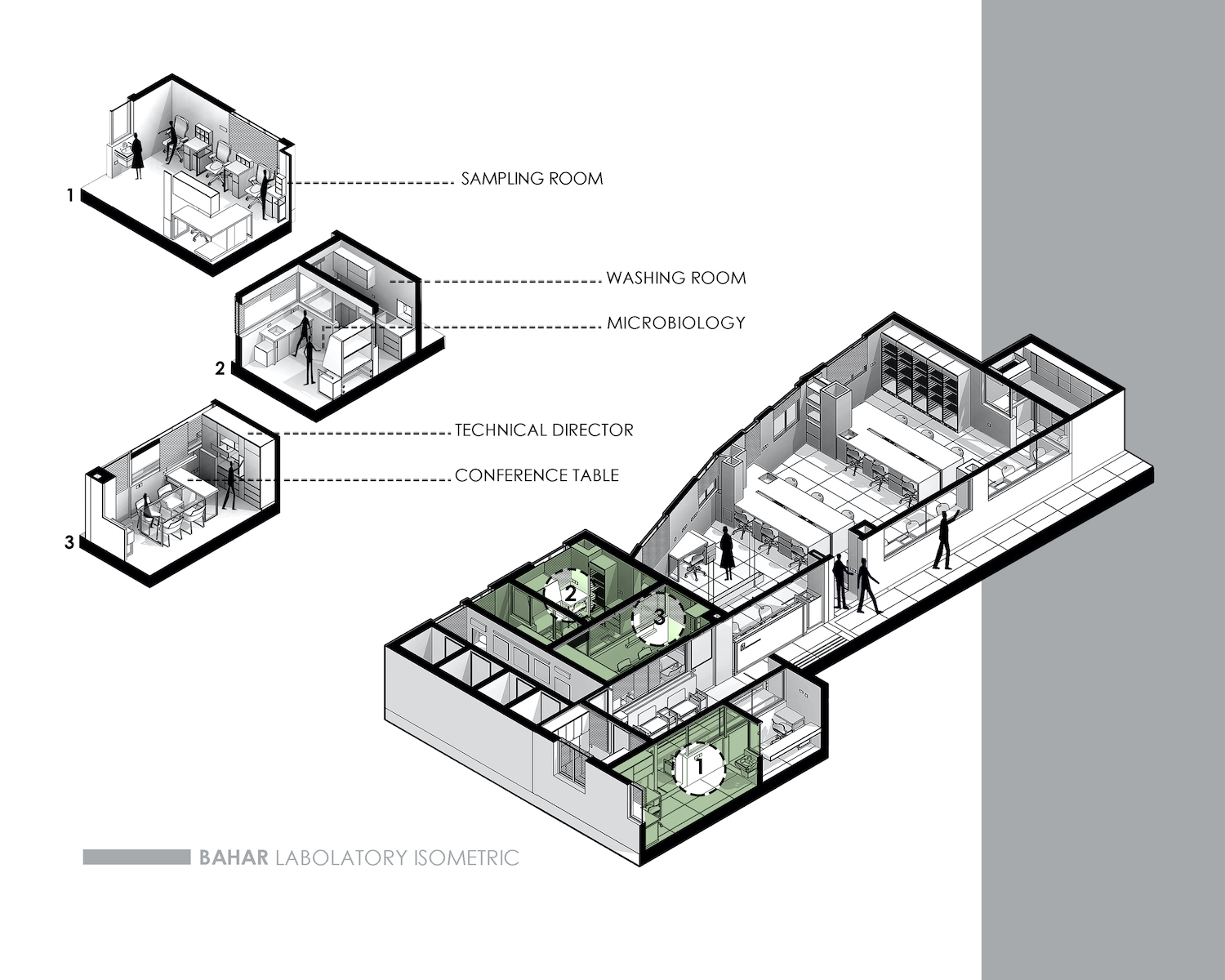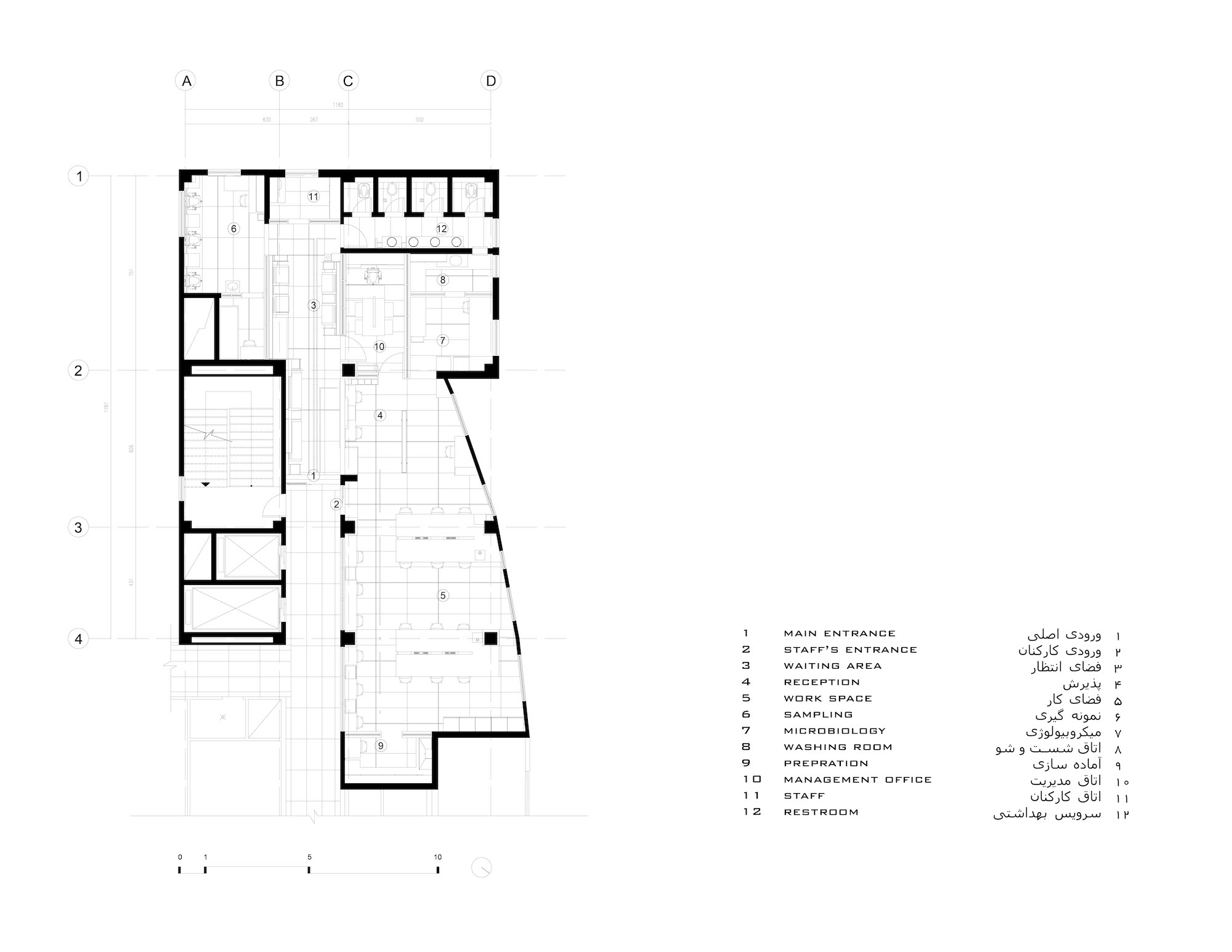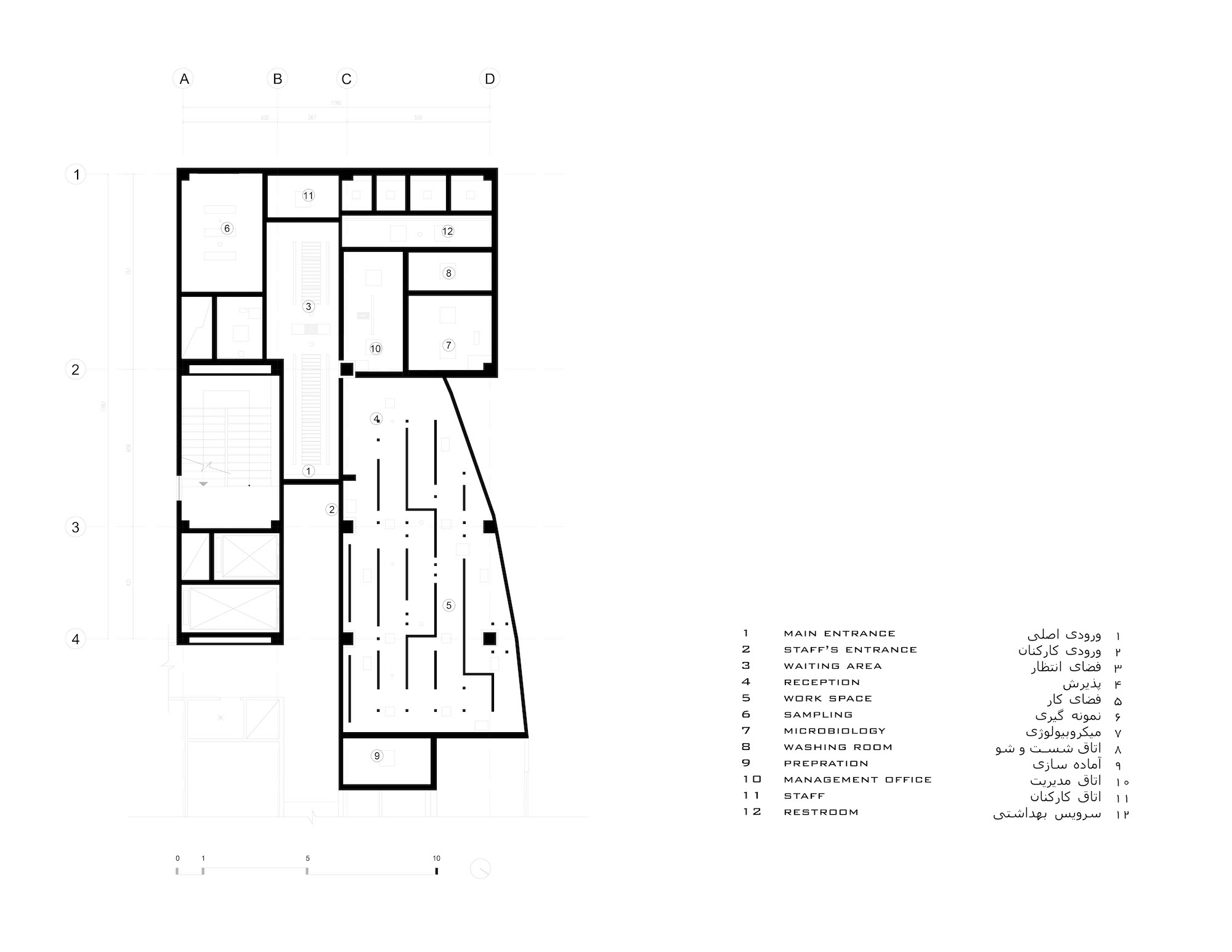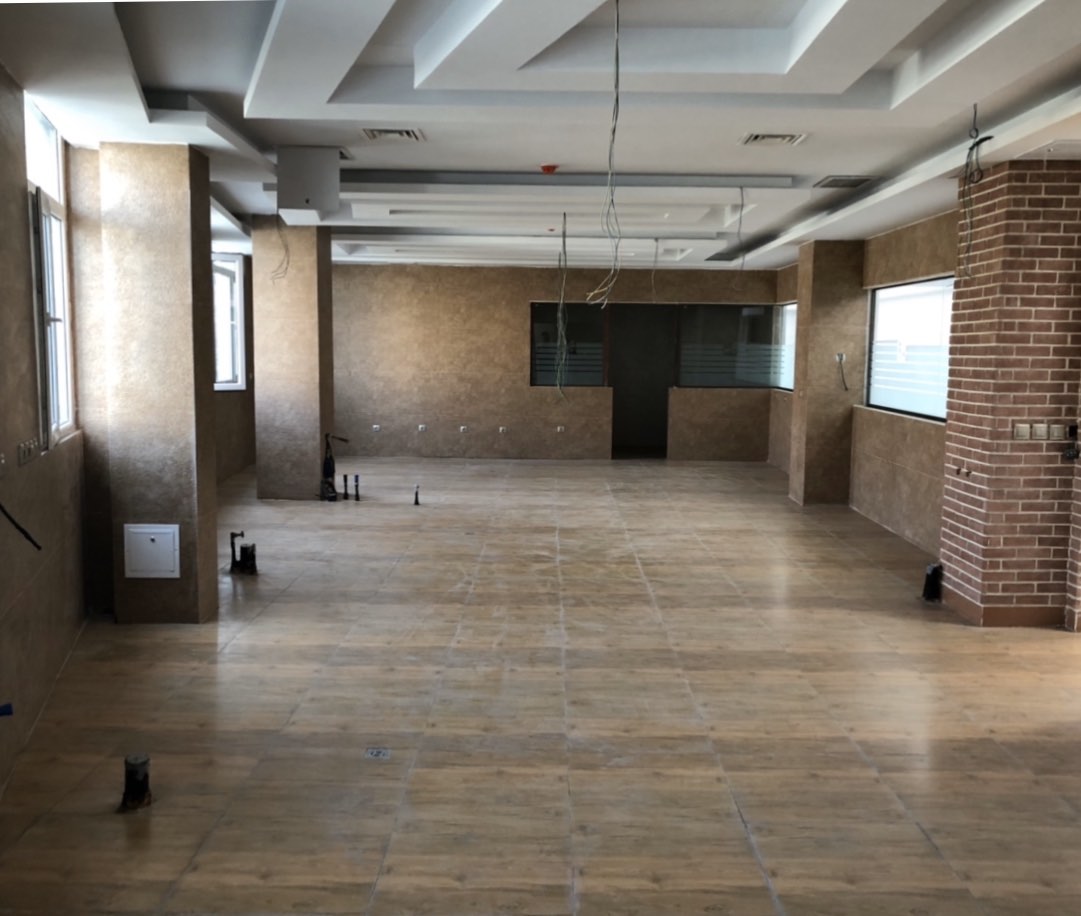 Existing building - before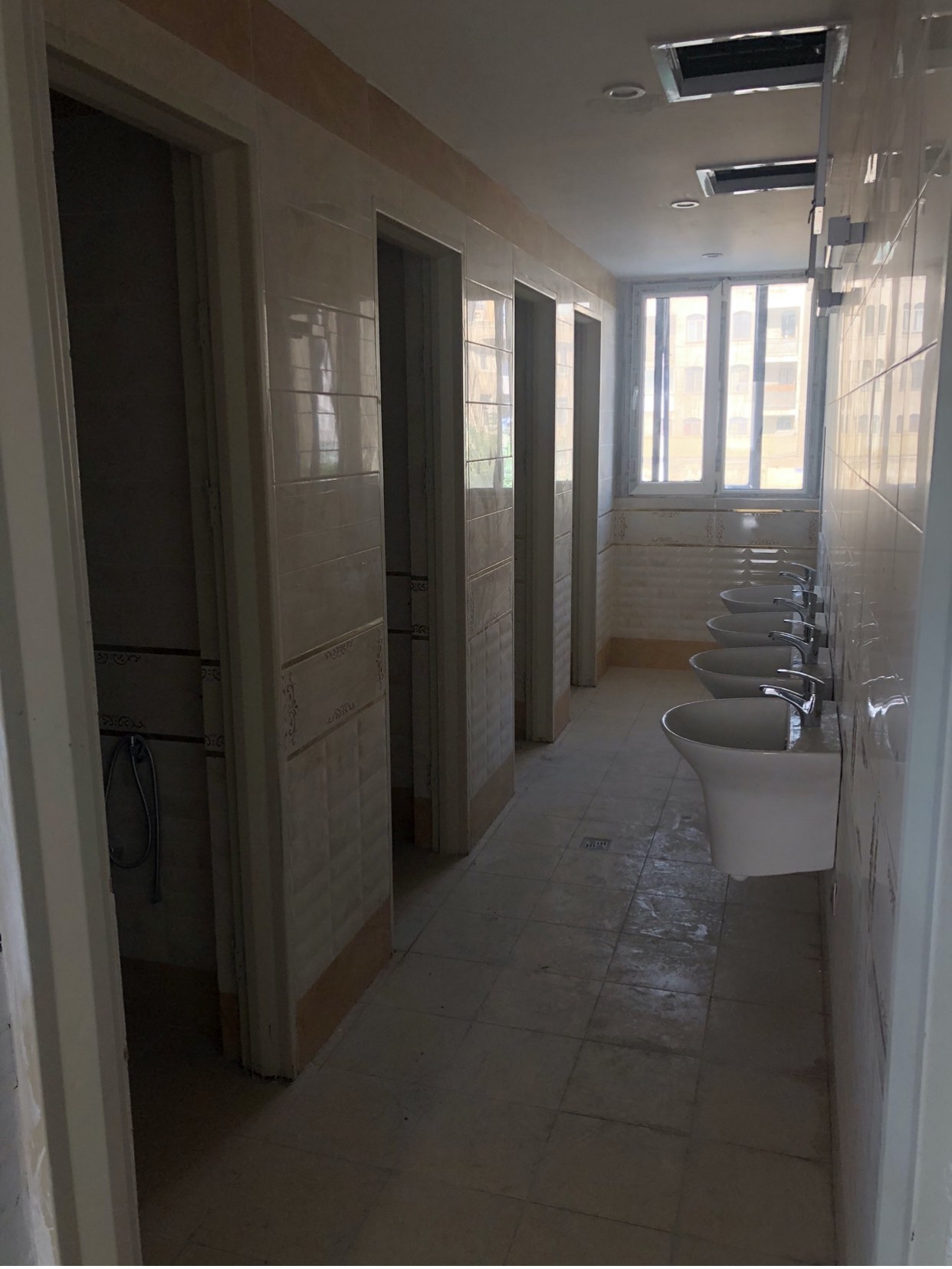 Existing building - before
Project name: Bahar Laboratory
Architecture firm: Darkefaza
Lead Architect: Mahyar Jamshidi
Design Team: Maziar Jamshidi, Tina Alfidefard, Behnaz Mohseni
Location: Marzdaran, Tehran, Iran
Project year: 2020
Total land area: 200 m²
Client: Dr.Mahmoud Yaghoubi
Photographer: Mohammad Hosein Hamzehlouei
Graphist: Maziar Jamshidi, Saba Sadeghpour
---