Megowan Architectural: The design for Lindsay sought to create a cohesive built outcome that sensitively integrates the front of the home with the rear, we drew inspiration from the Art Deco aesthetic and extended its cues to the rear of the house. The big goal of the extension/renovation was to connect the upper level of the existing home with the lower level of the rear yard in an engaging way.
In addition to the Art Deco cues, there are certainly Scandinavian and Mid-century modern influences as well. These can be found in the light oaks, clerestory windows, long skylights, exposed timber rafters and generally in the sunken living area.
Our primary design goal was to enhance the flow between indoor and outdoor living areas on the gently sloping site. To achieve this, a sunken living room was incorporated that not only creates a seamless transition but also adds depth and volume to the living spaces.
Building on the extensive presence of the red brickwork that was already found onsite, we used the material as a design reference, which informed the use of red veined marble, cardinal metalwork and joinery highlights throughout the design.
These rich textures and colours were then contrasted with light oak veneers, flooring and hardwood rafters which were oiled and left exposed.
We were grateful to have repeat clients who trusted us once again with their project. During the design phase, we presented the clients with two highlight colour options- navy blue and cardinal- as a reference to the red and blue clinker bricks present at the front of the property. To our surprise, the clients opted for the bolder choice of cardinal, which we believe added a significant thematic impact to the home's interiors.
There are also quite subtle details that add to the whole. Datums are created in the bathrooms in the form of skirting tiles, bench seating and joinery which behave in the same way as the dado rails and mouldings that were in the front of the original house.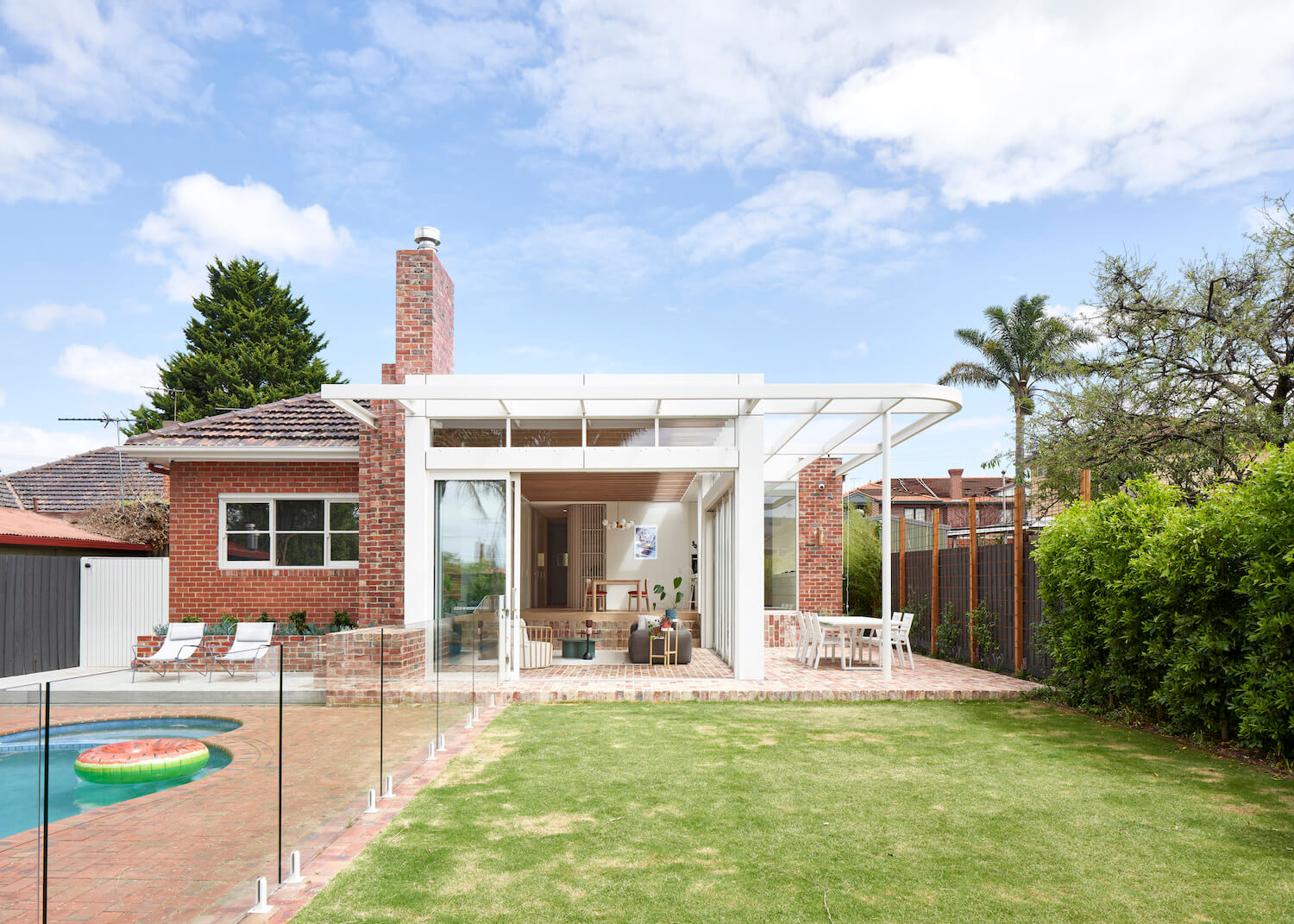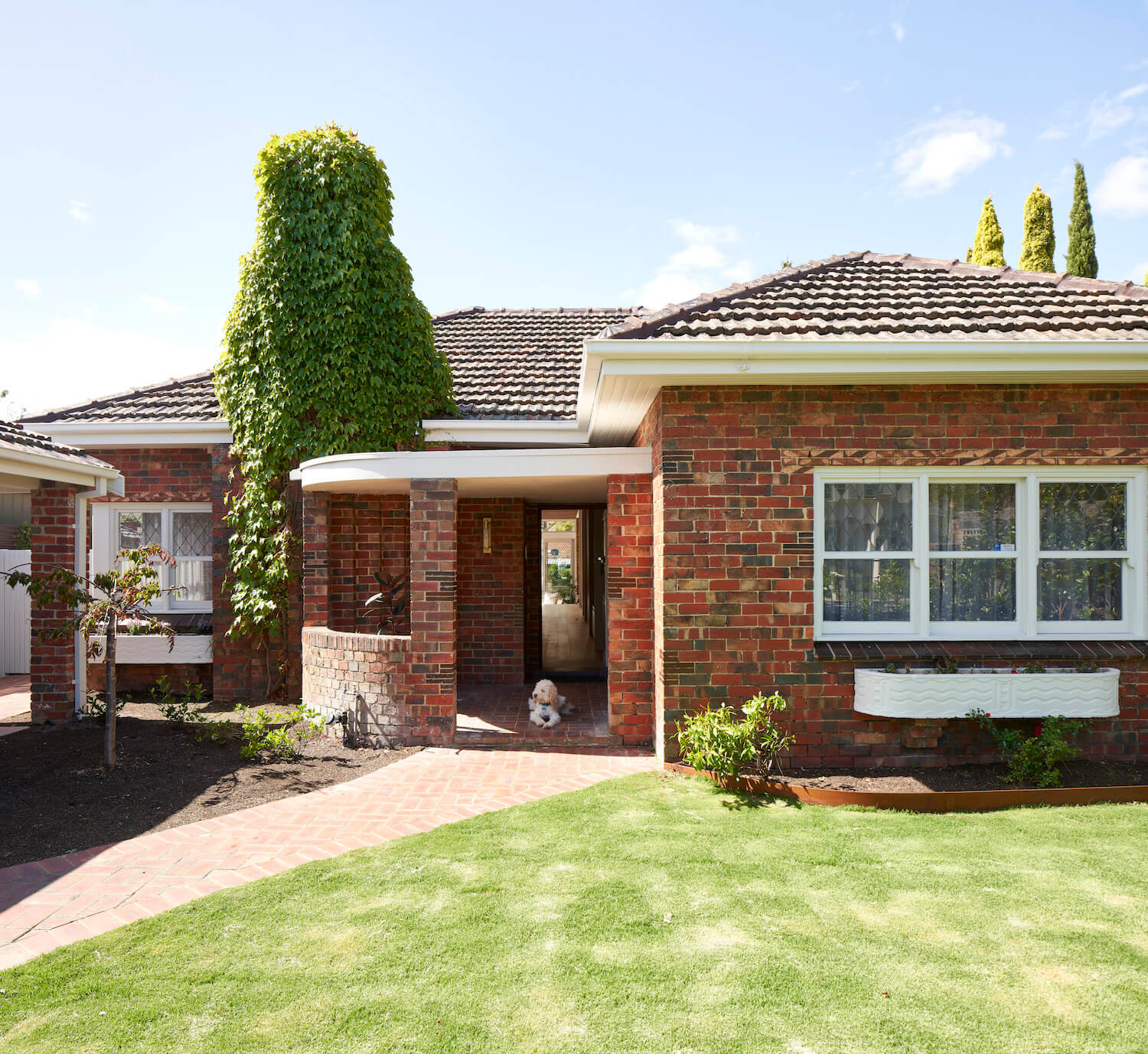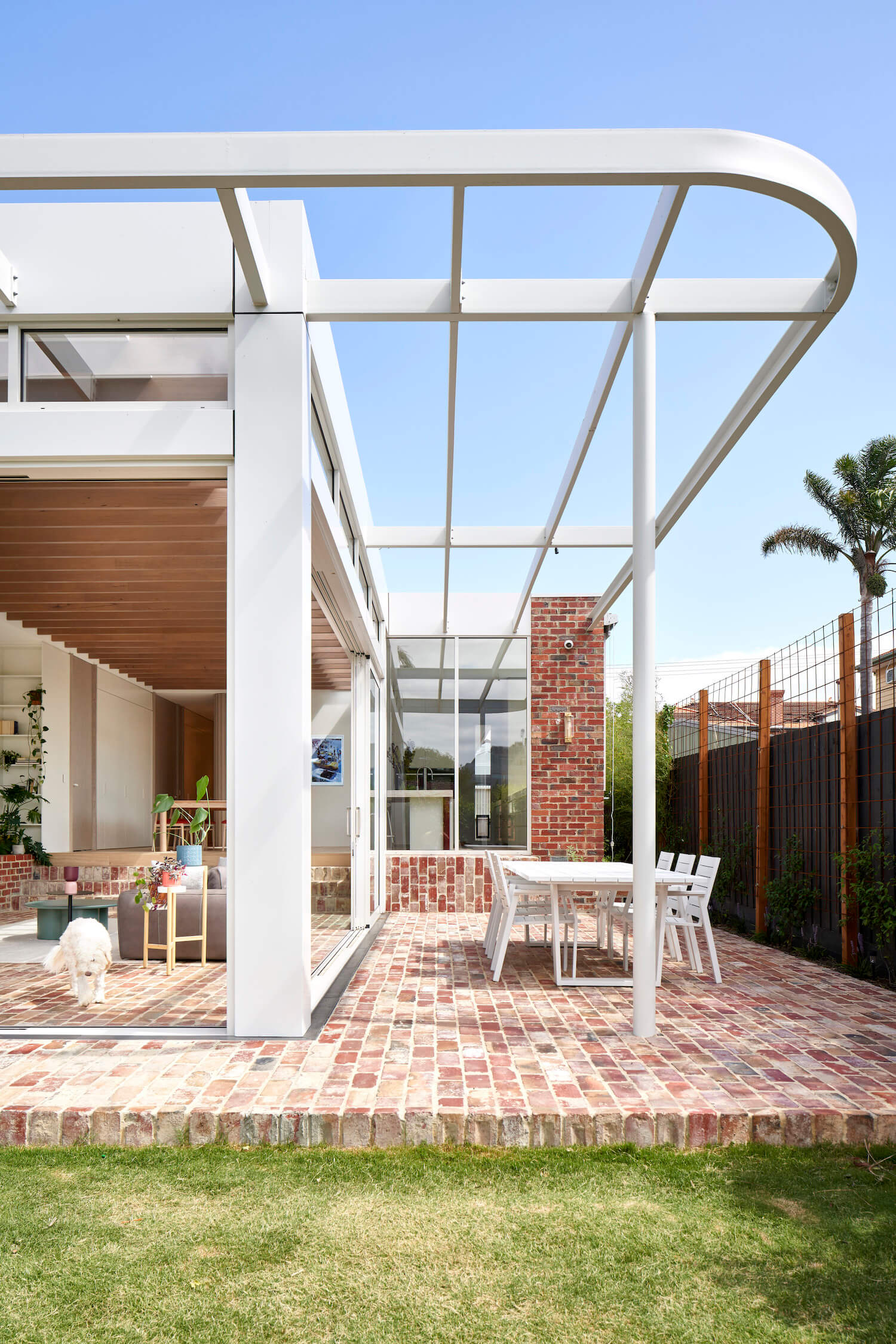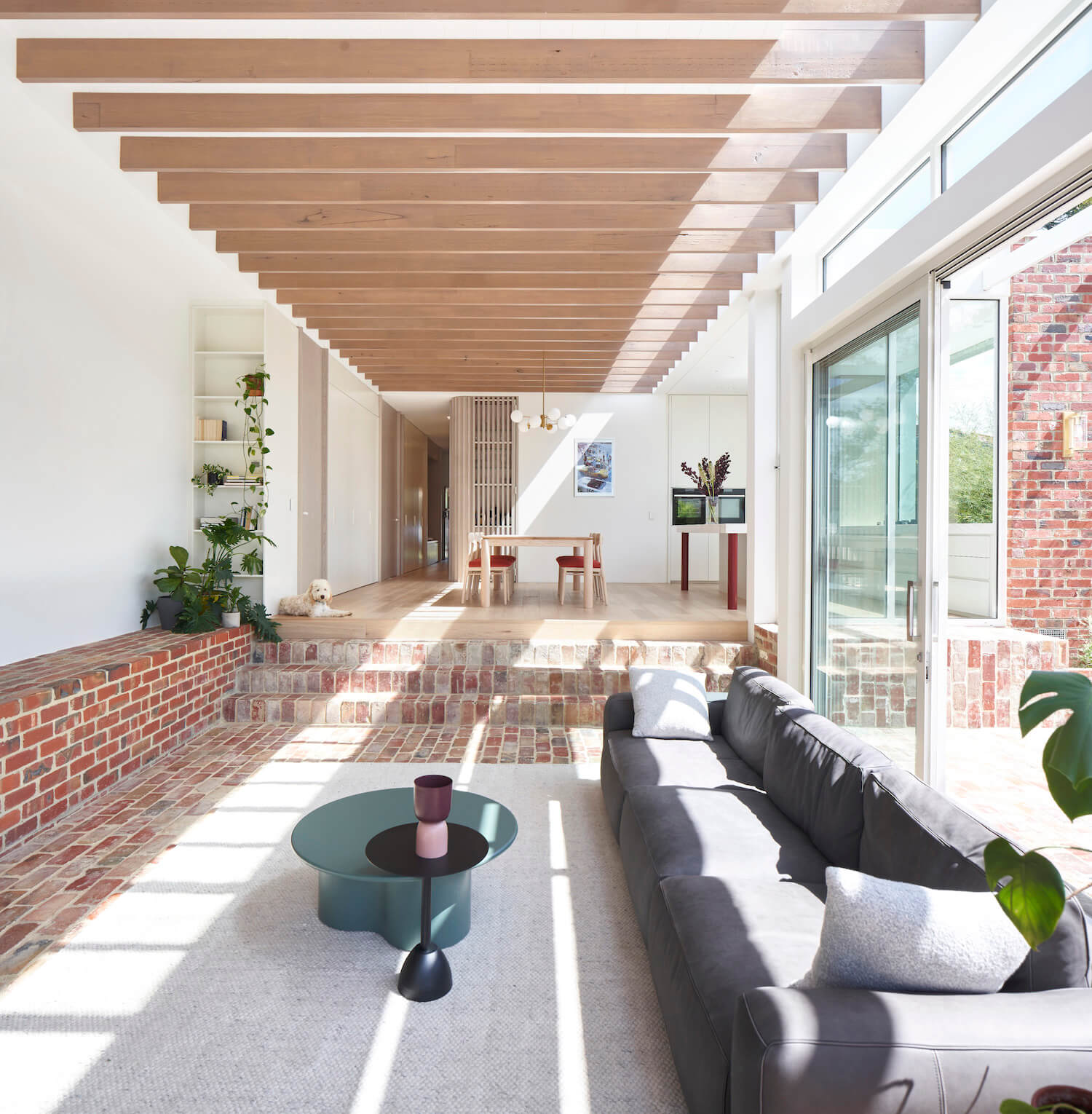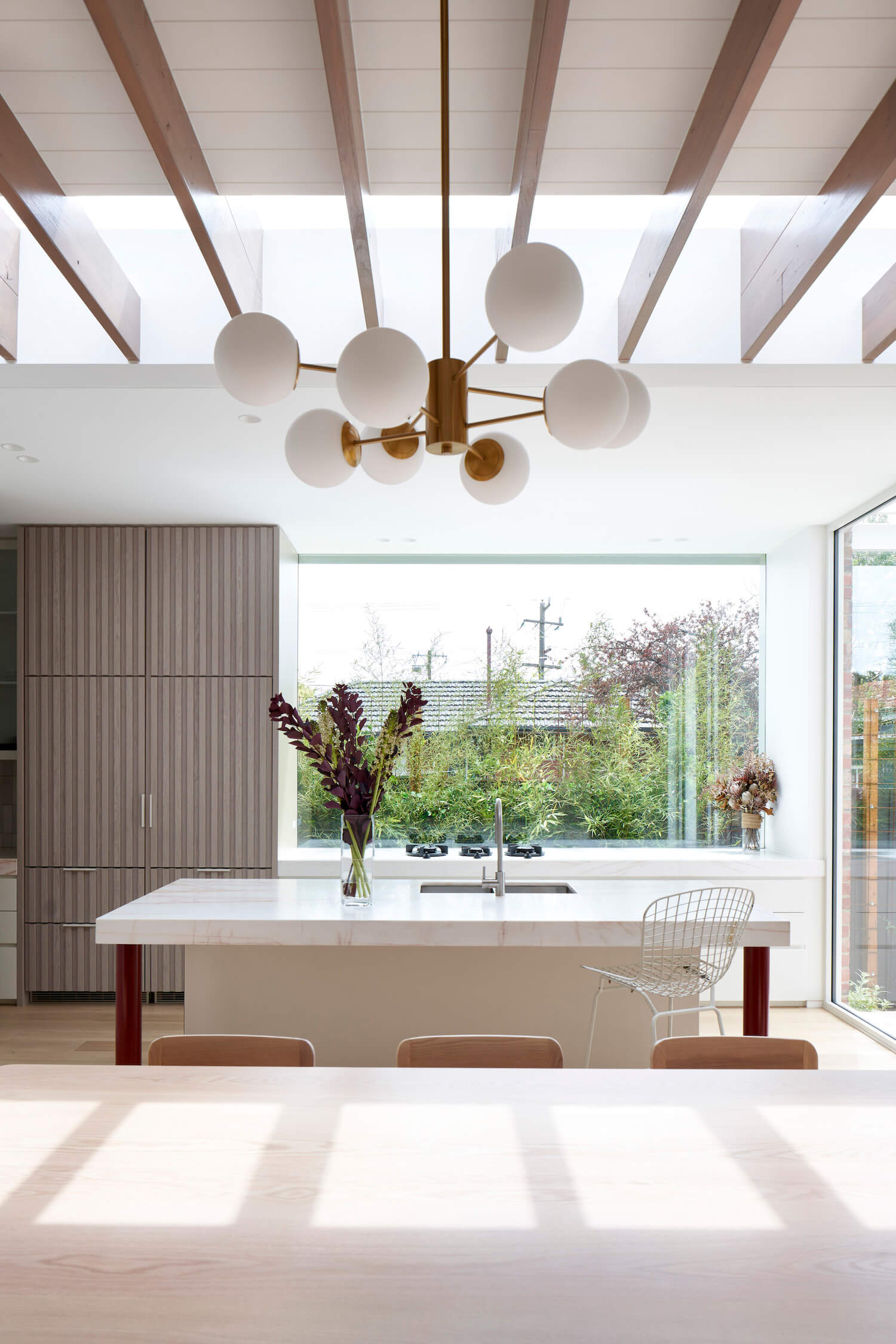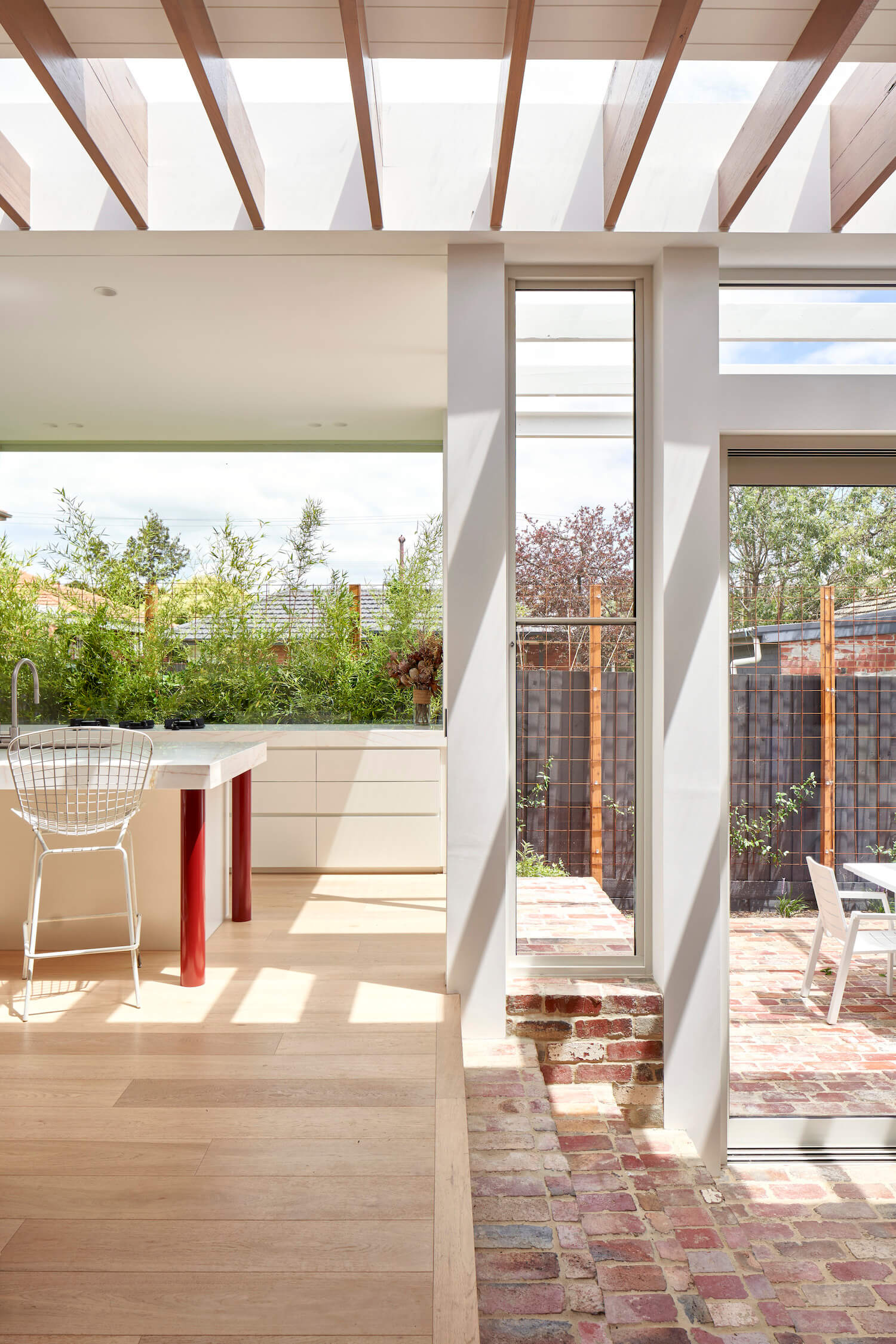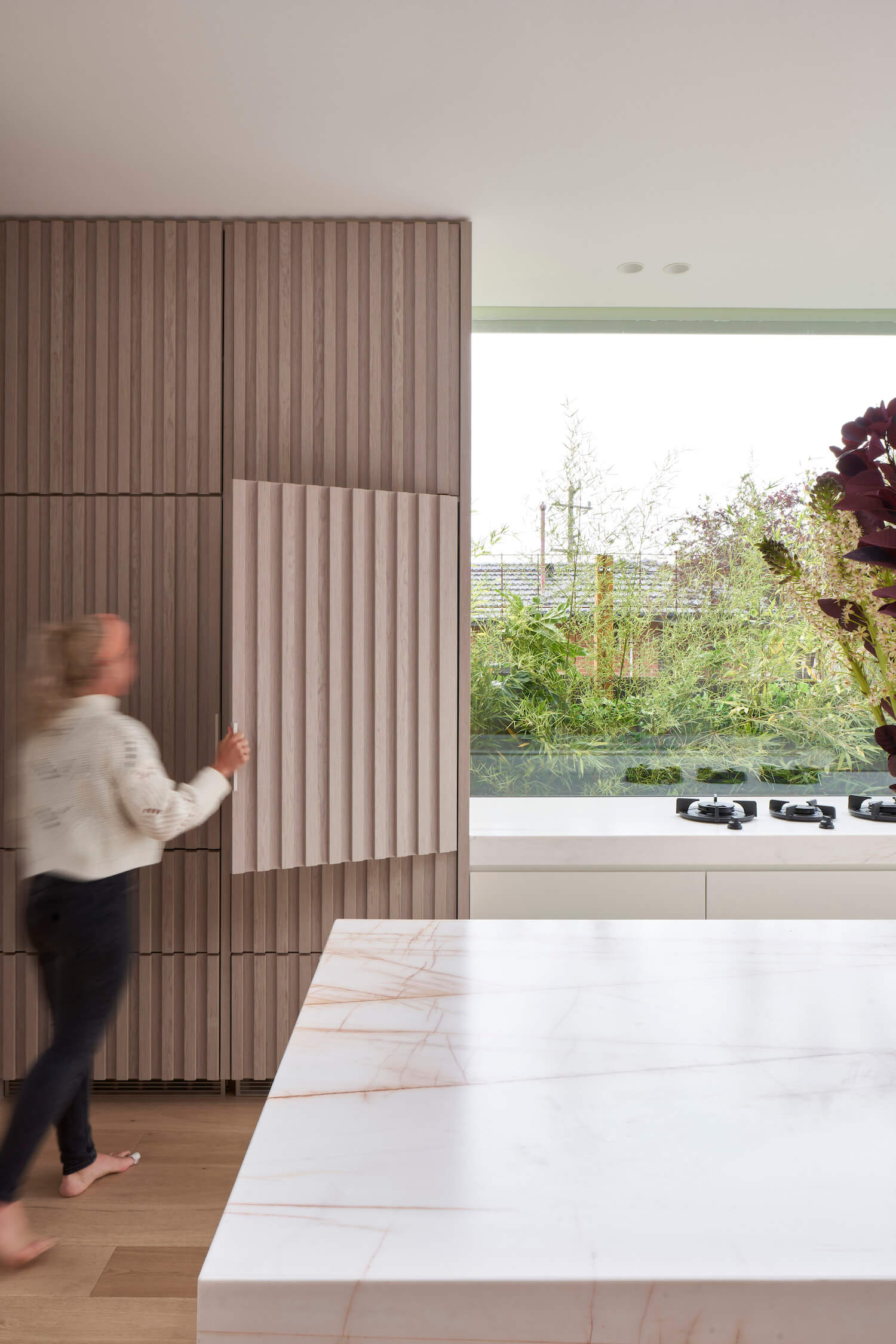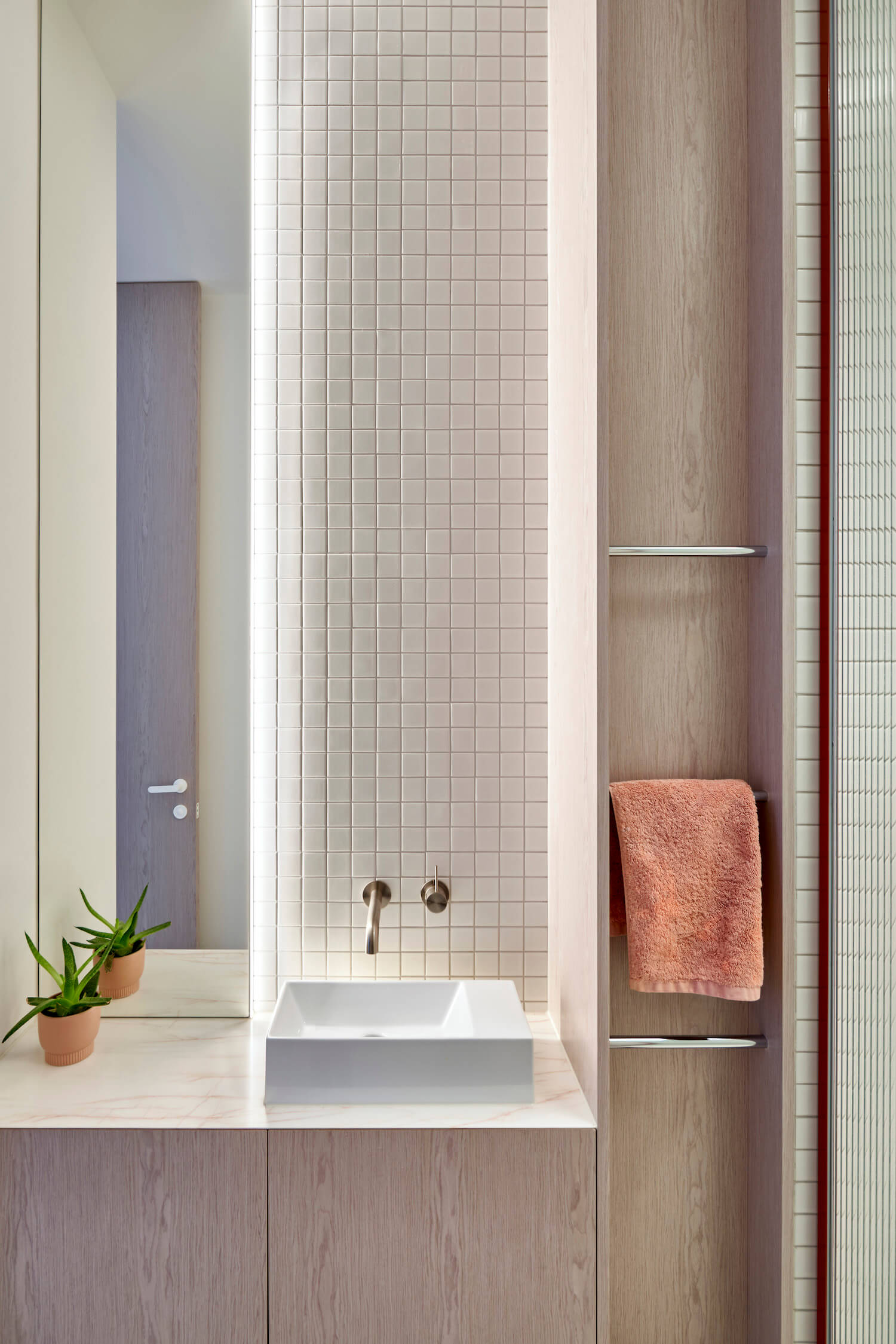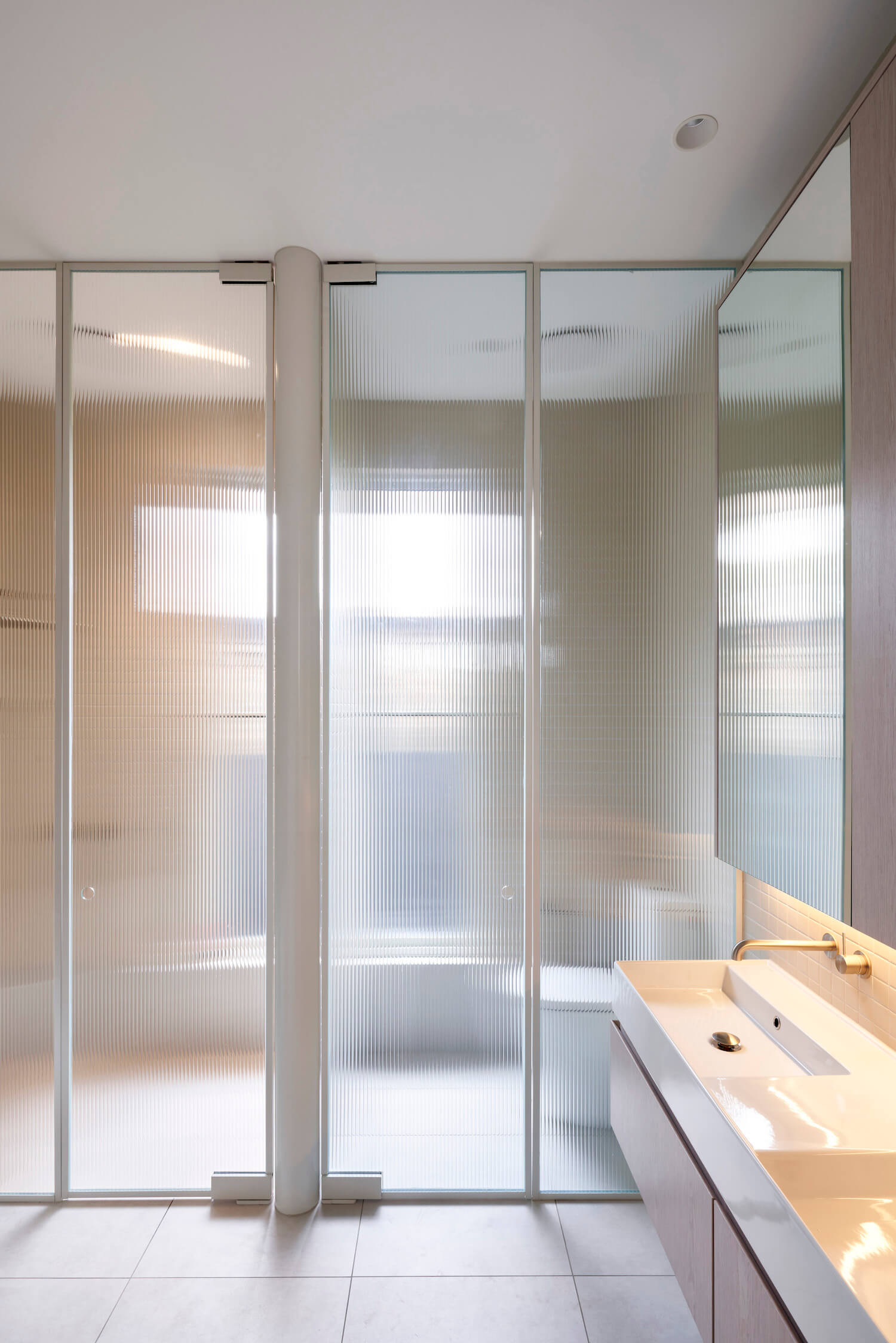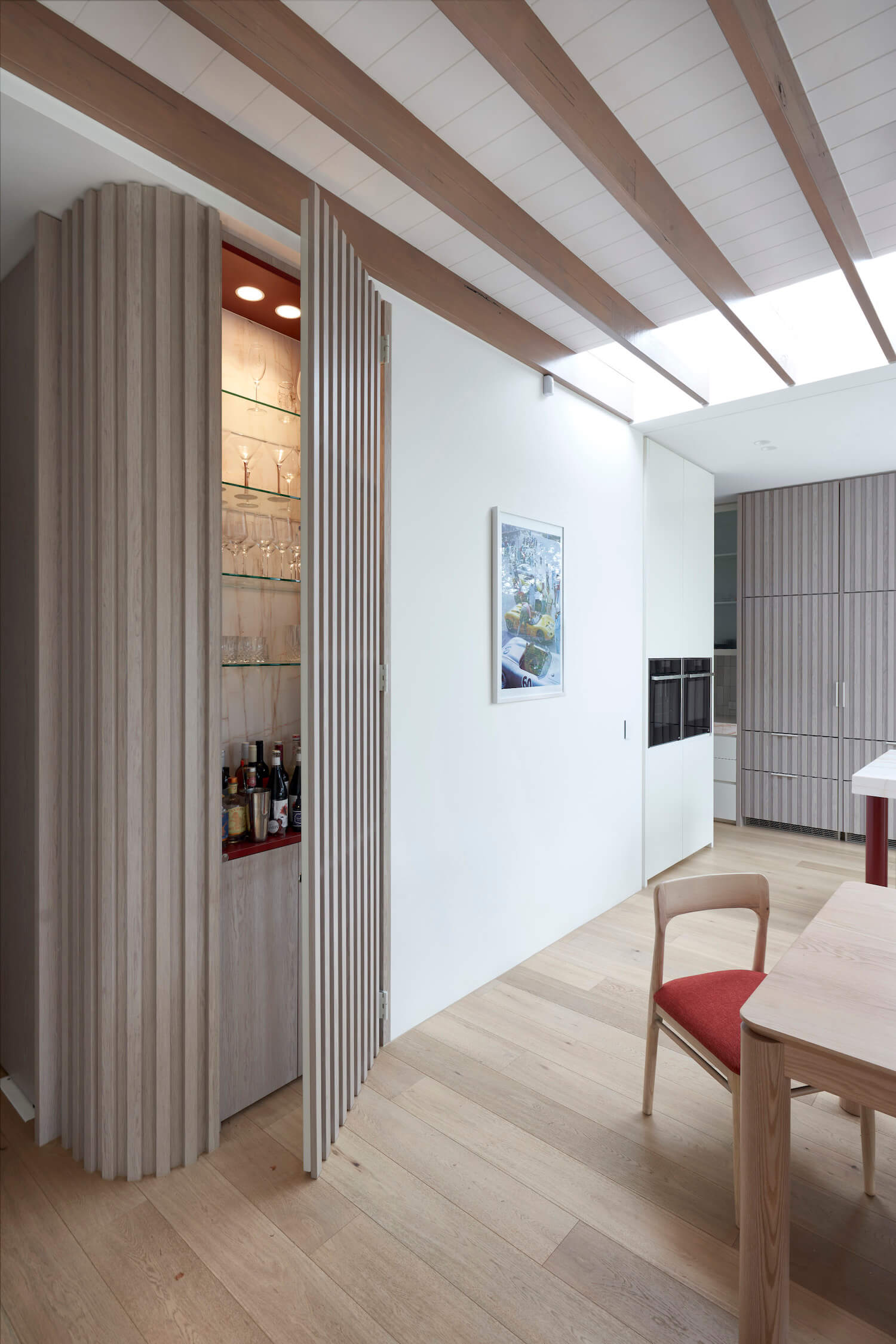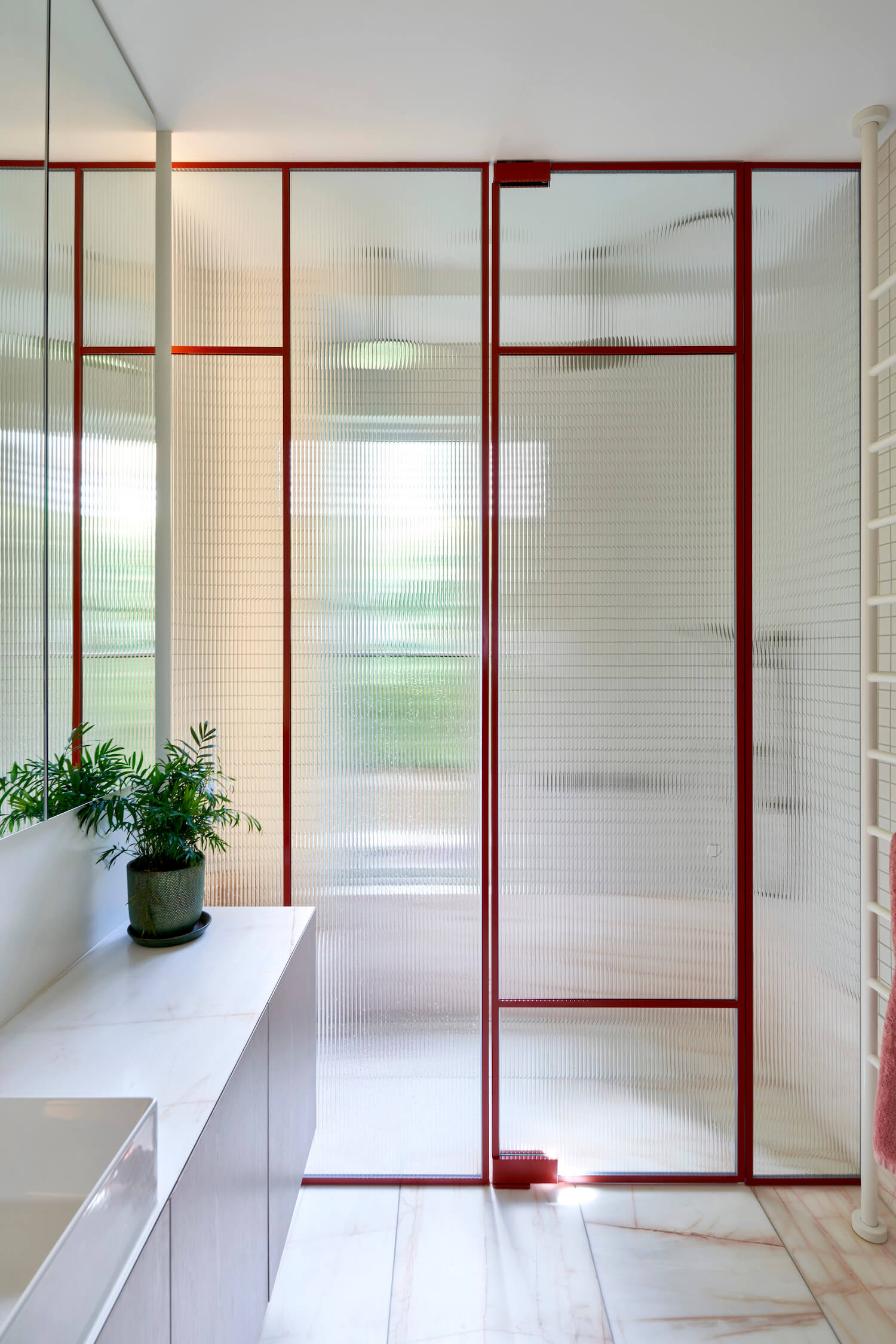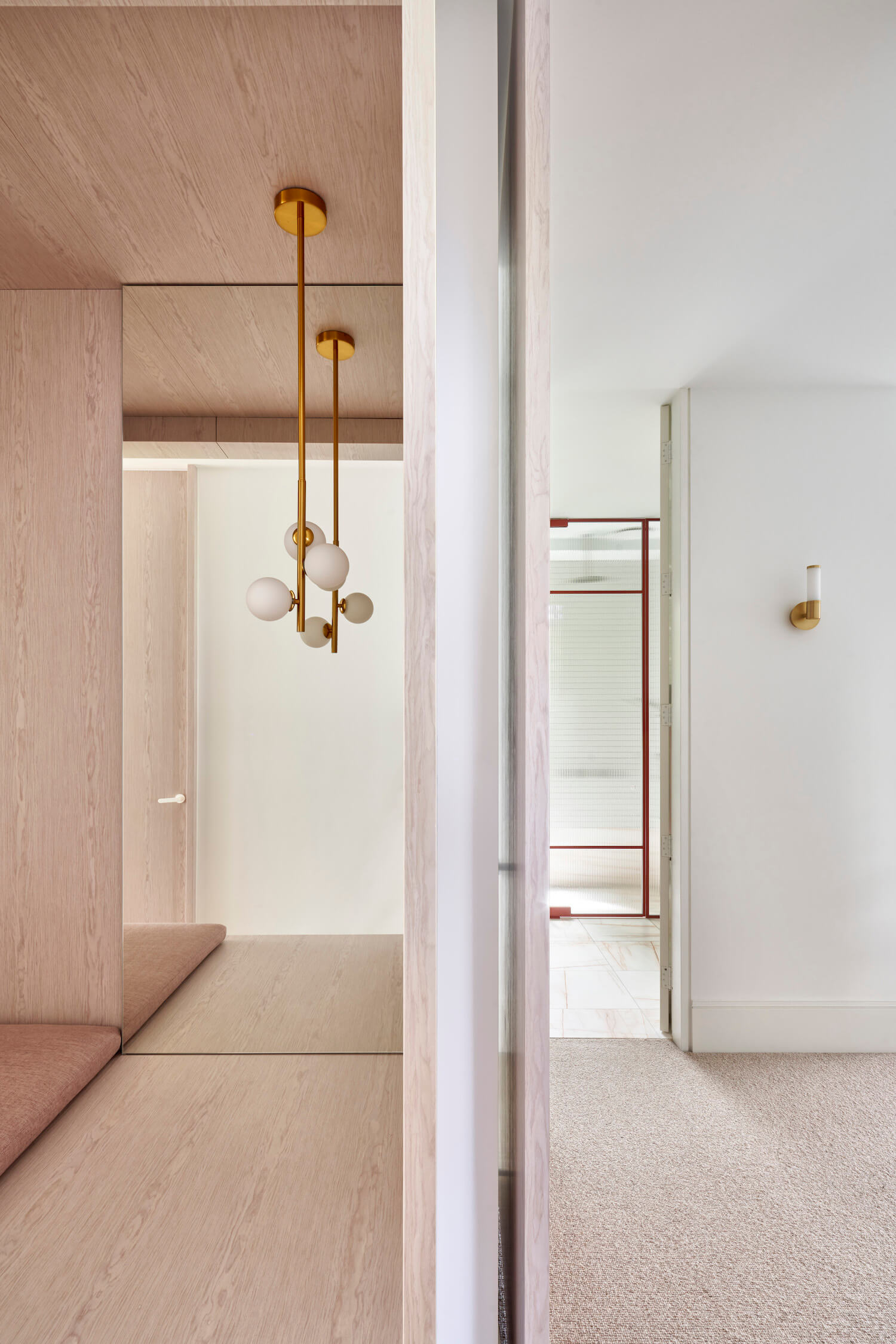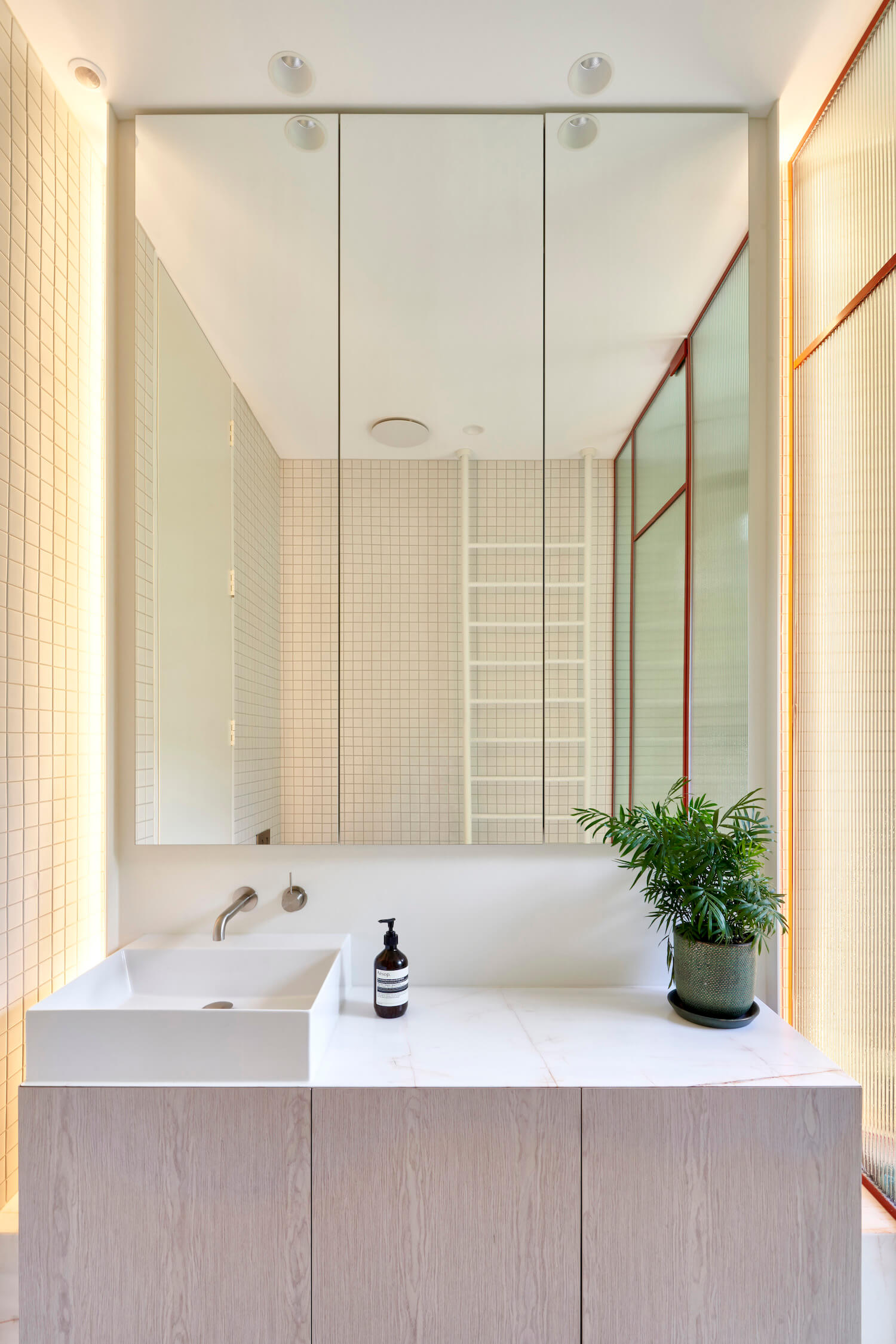 ---