The Medellín-based design & construction office tresarquitectos ® has recently completed J_P Country House, a single-family home located on the outskirts of El Peñol, Antioquia province, Colombia.
Architect's Statement:
Country House, Scattered House, Fragmented House. 2100msnm. geography with limited access, rough slopes, implantation directed to three unique visuals, a house in its place that could not belong anywhere else.
Architecture and context mix in horizontal circulations, angles with indecipherable views, unimaginable routes. 4.5m high metal frames, photographically framing the 255 degrees of visual over the dam and a main reservoir. A basic program designed in unique spaces divided into three.
image © Trípode Urbano - Arquitectura y Complementos
Three modules, three spaces, three visuals, Main, Housing, Social, spaces with growth in height and focus on the daytime landscape; cozy and warm in the night environment.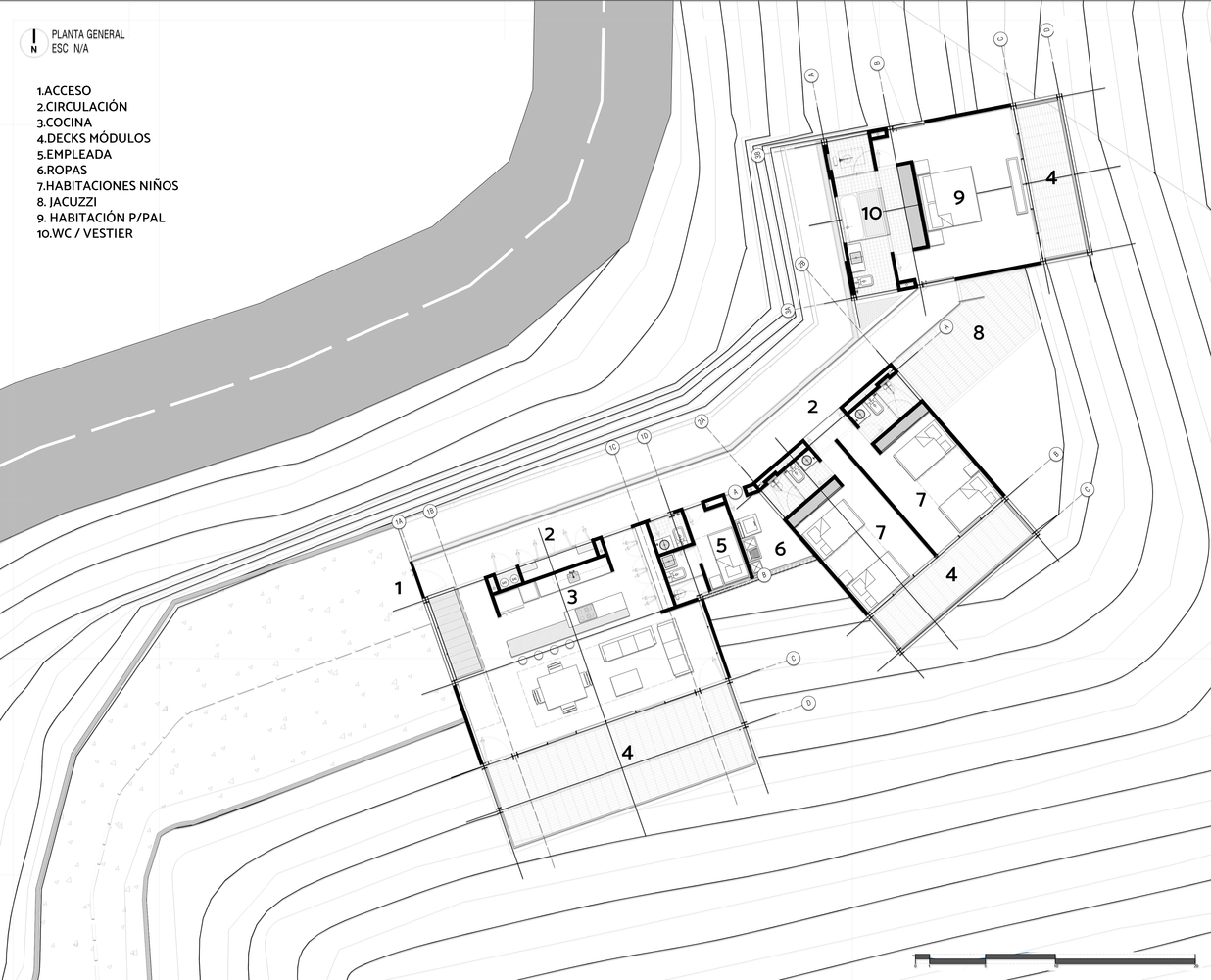 Main Floor Plan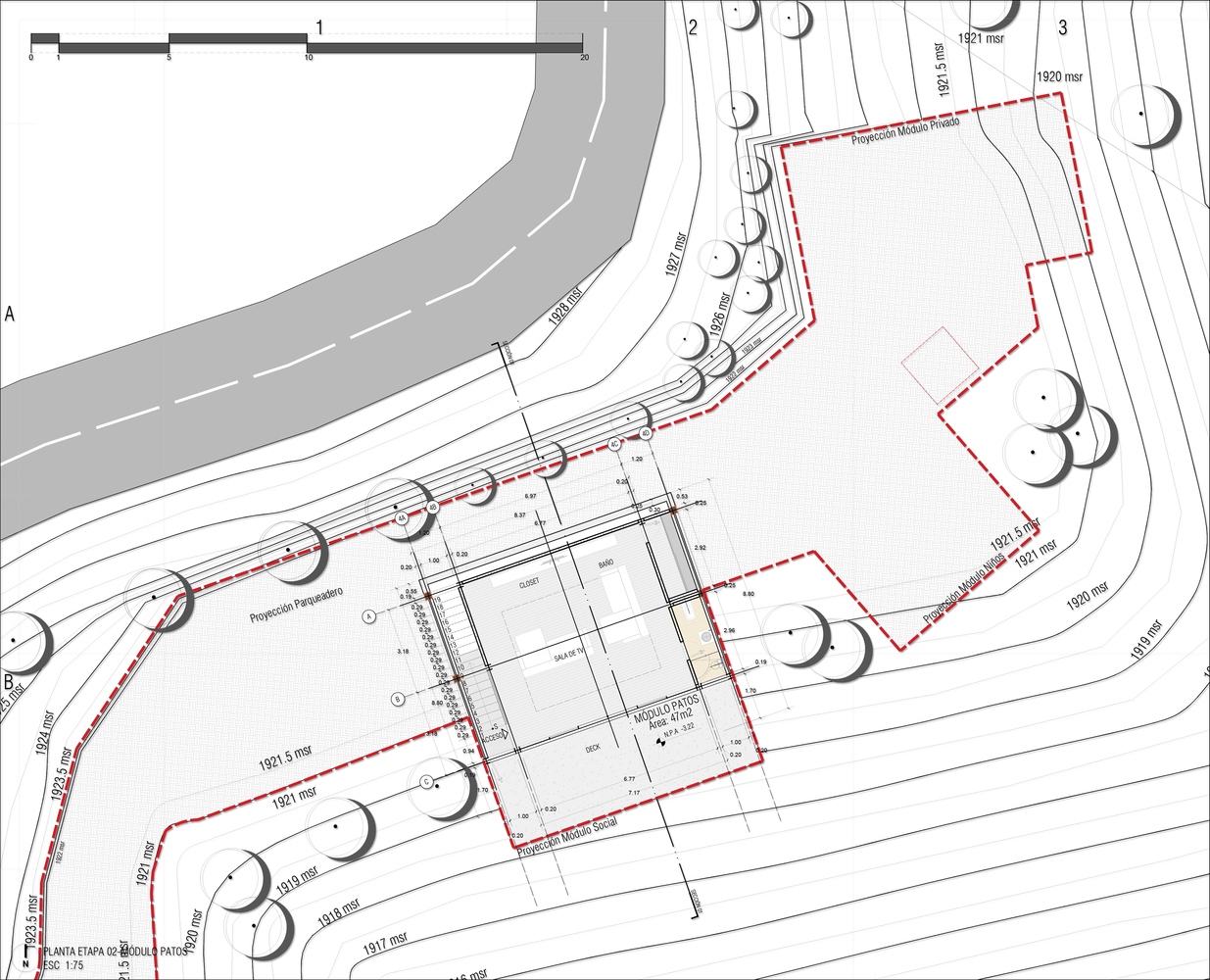 Ground Floor Plan
Zoned lighting approach, dimmable and controllable in the ascending and specific angles of each area of the house make the interior night environment the most pleasant sensation of comfort and an incredible exterior register.
Columns, metal beams and windows make the house austere and zero pretentious in its materialization, allowing the important details of the architecture to be focused on each element.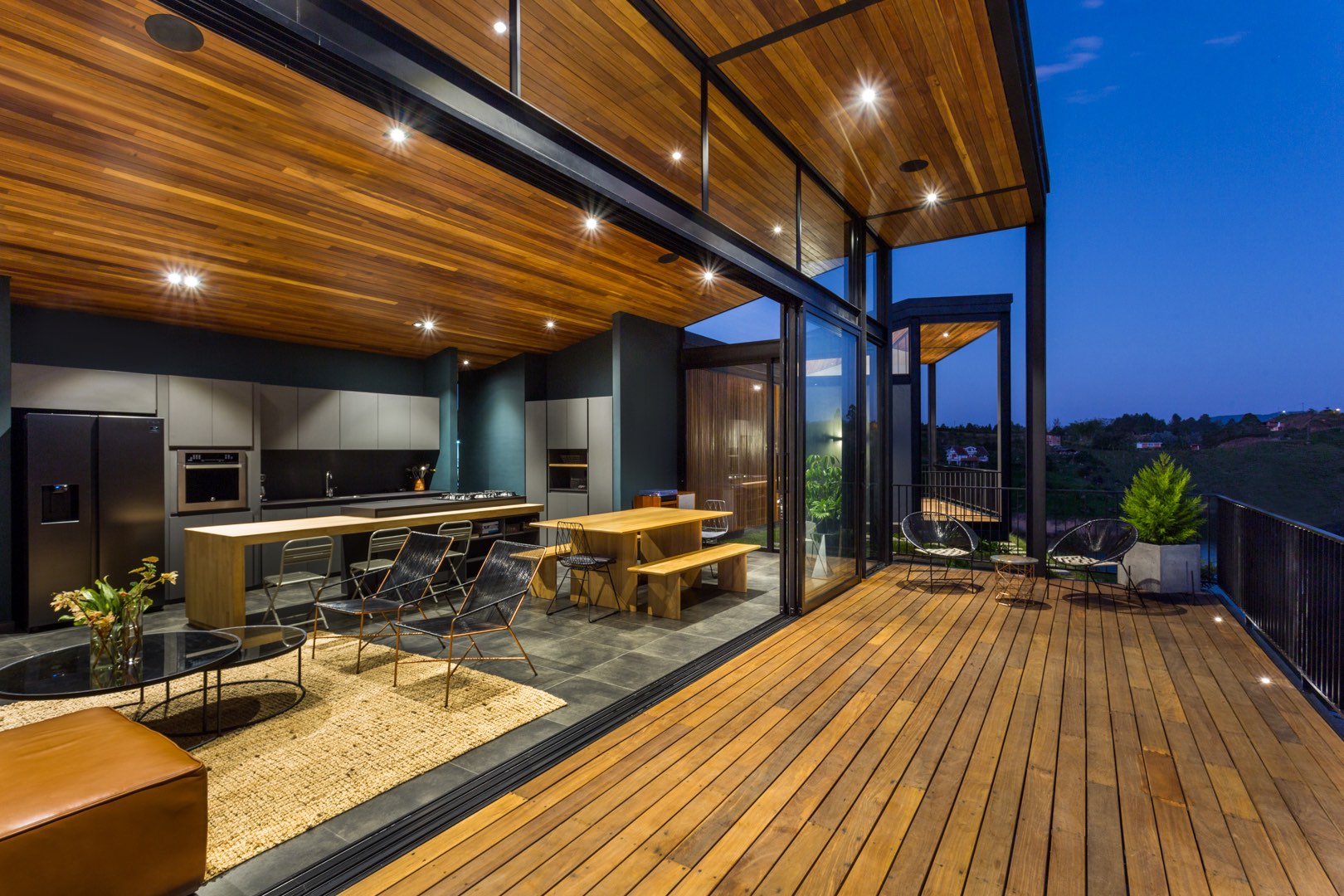 image © Trípode Urbano - Arquitectura y Complementos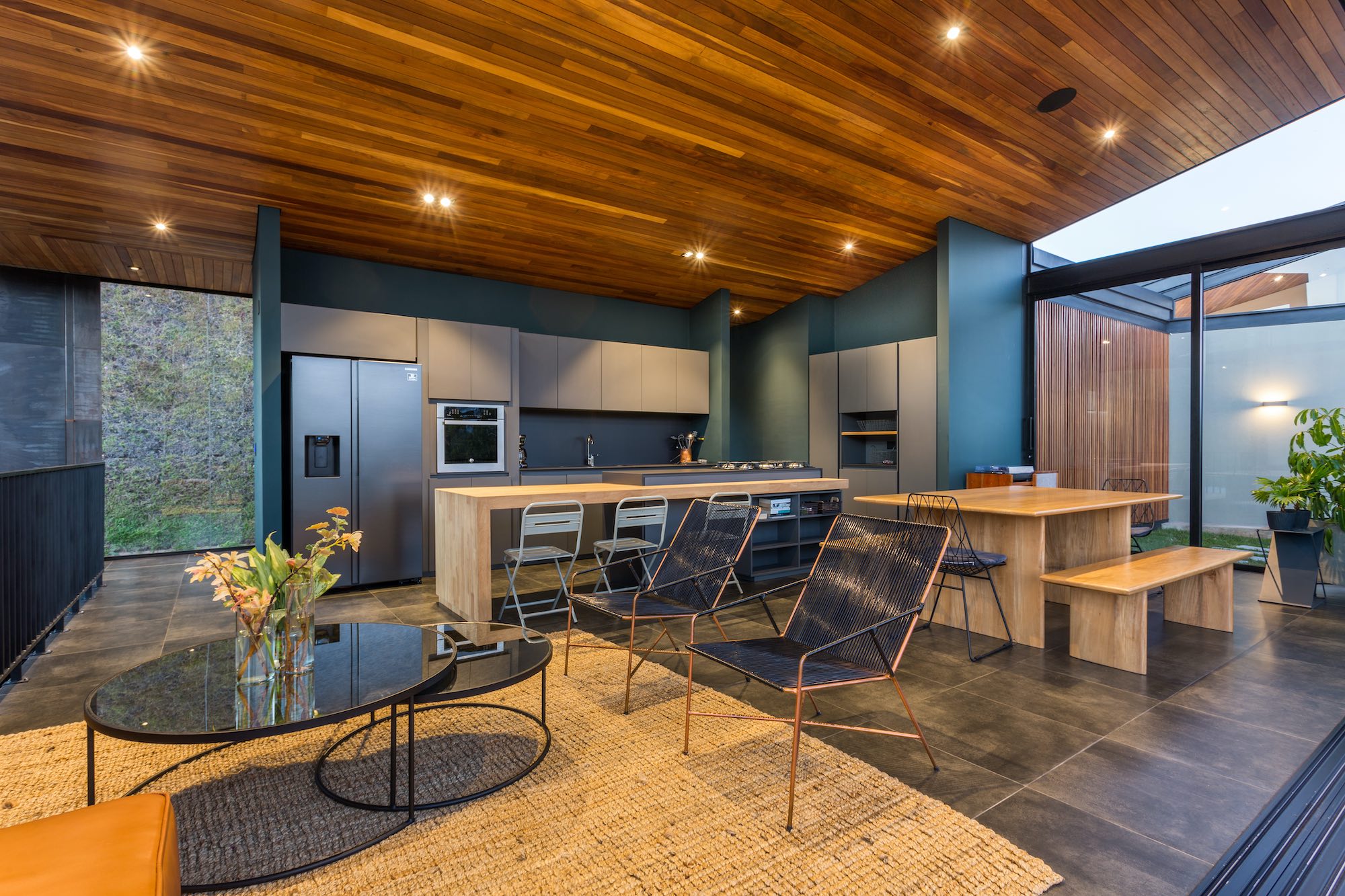 image © Trípode Urbano - Arquitectura y Complementos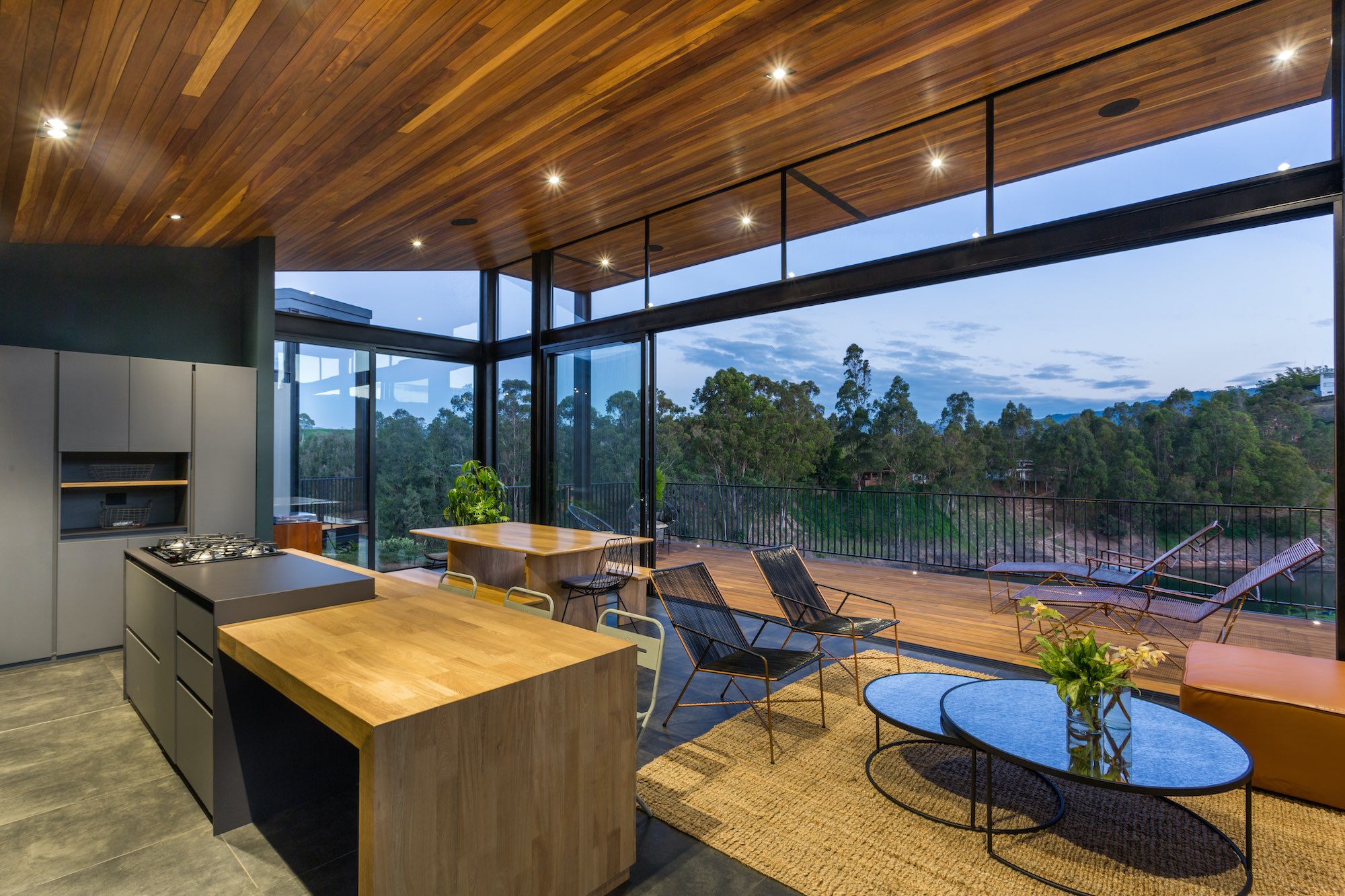 image © Trípode Urbano - Arquitectura y Complementos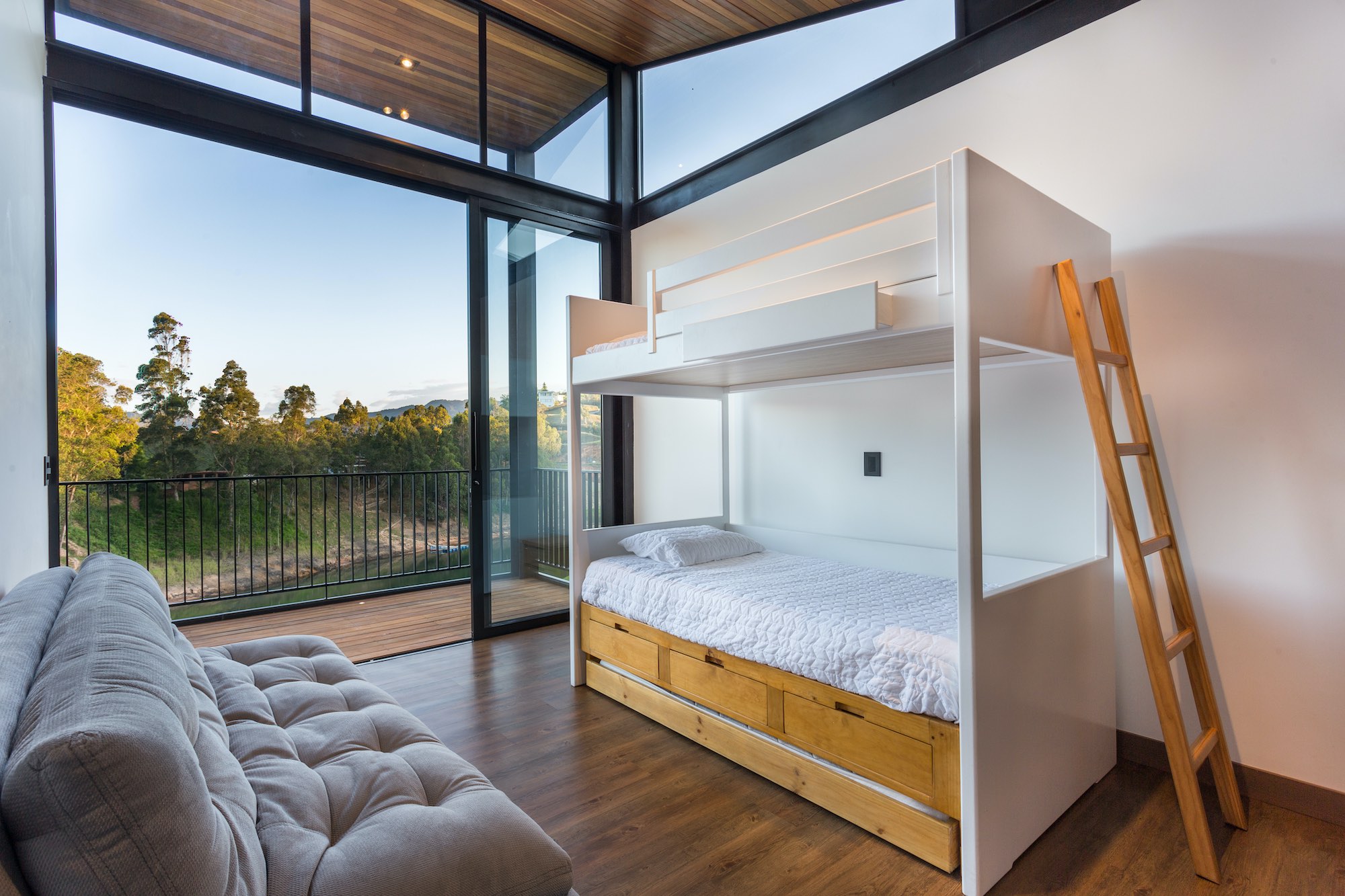 image © Trípode Urbano - Arquitectura y Complementos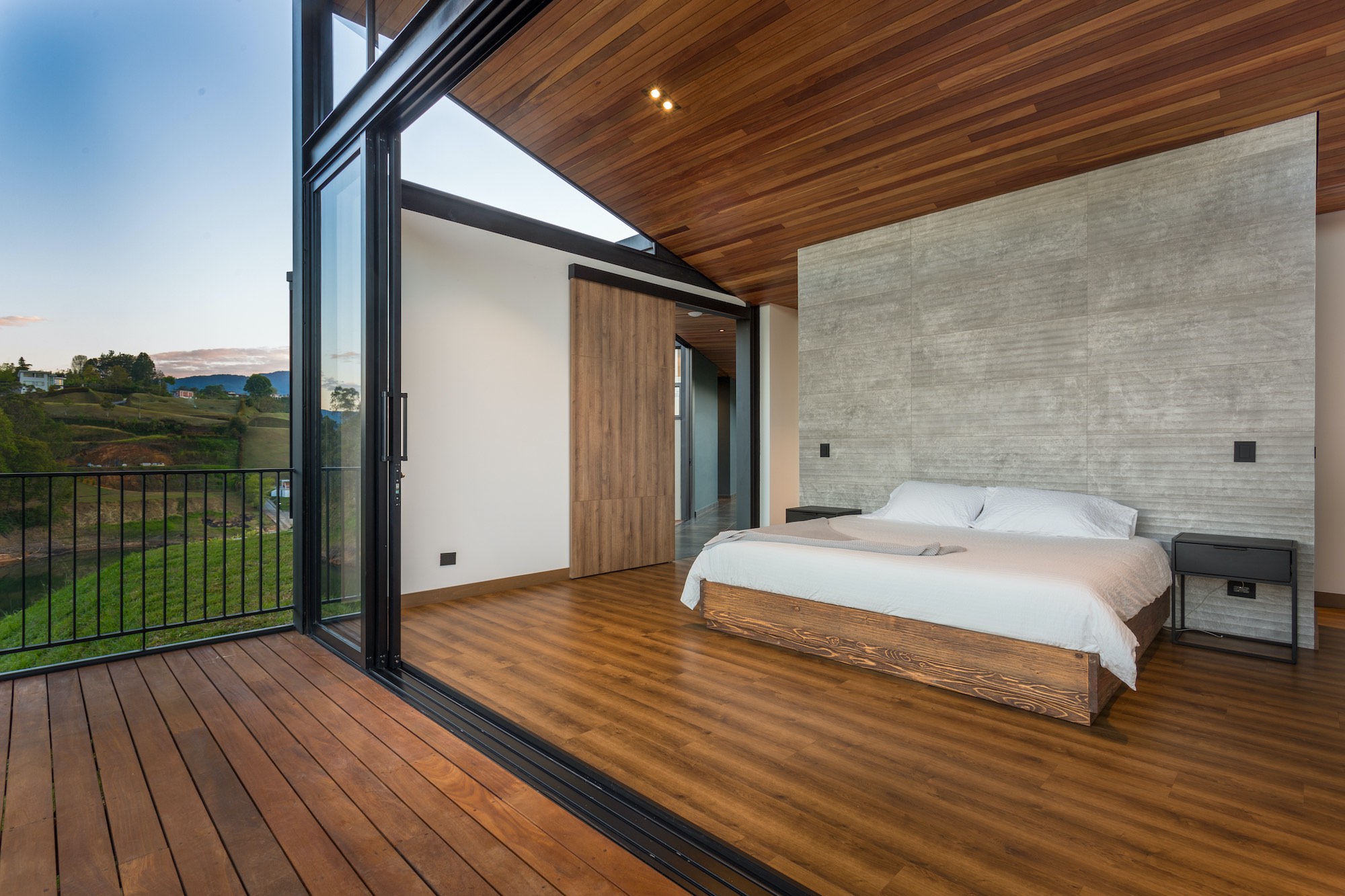 image © Trípode Urbano - Arquitectura y Complementos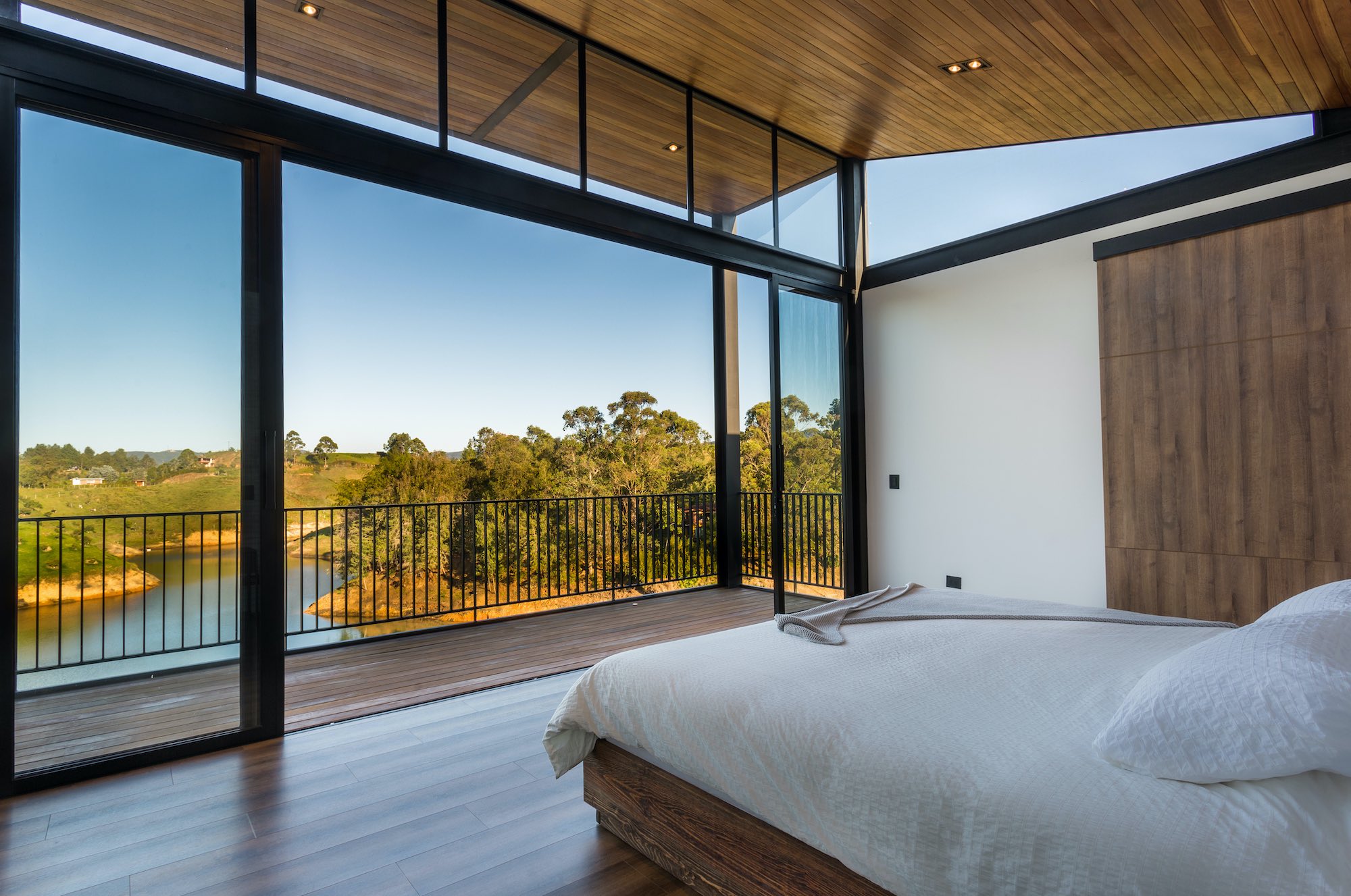 image © Trípode Urbano - Arquitectura y Complementos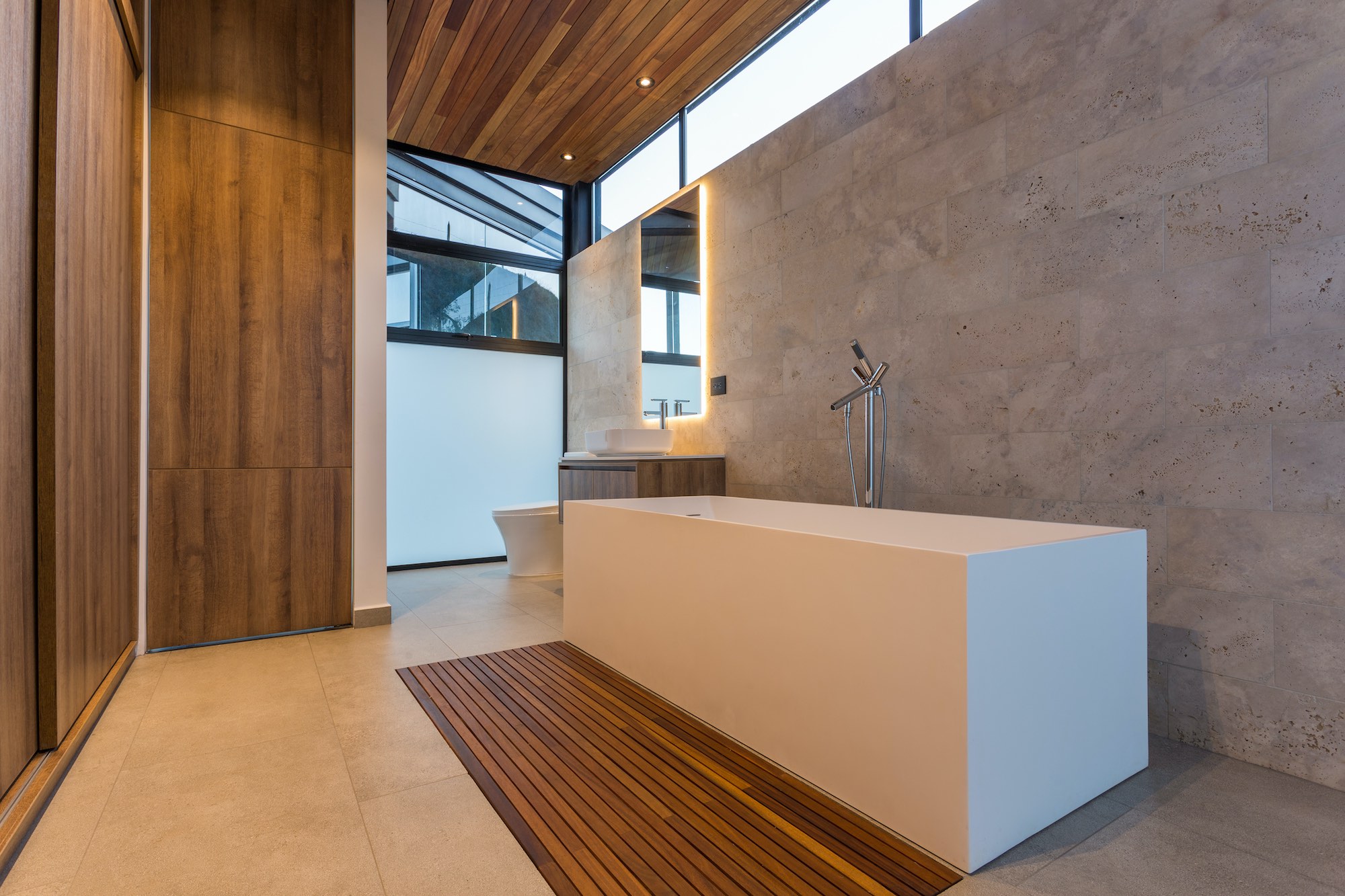 image © Trípode Urbano - Arquitectura y Complementos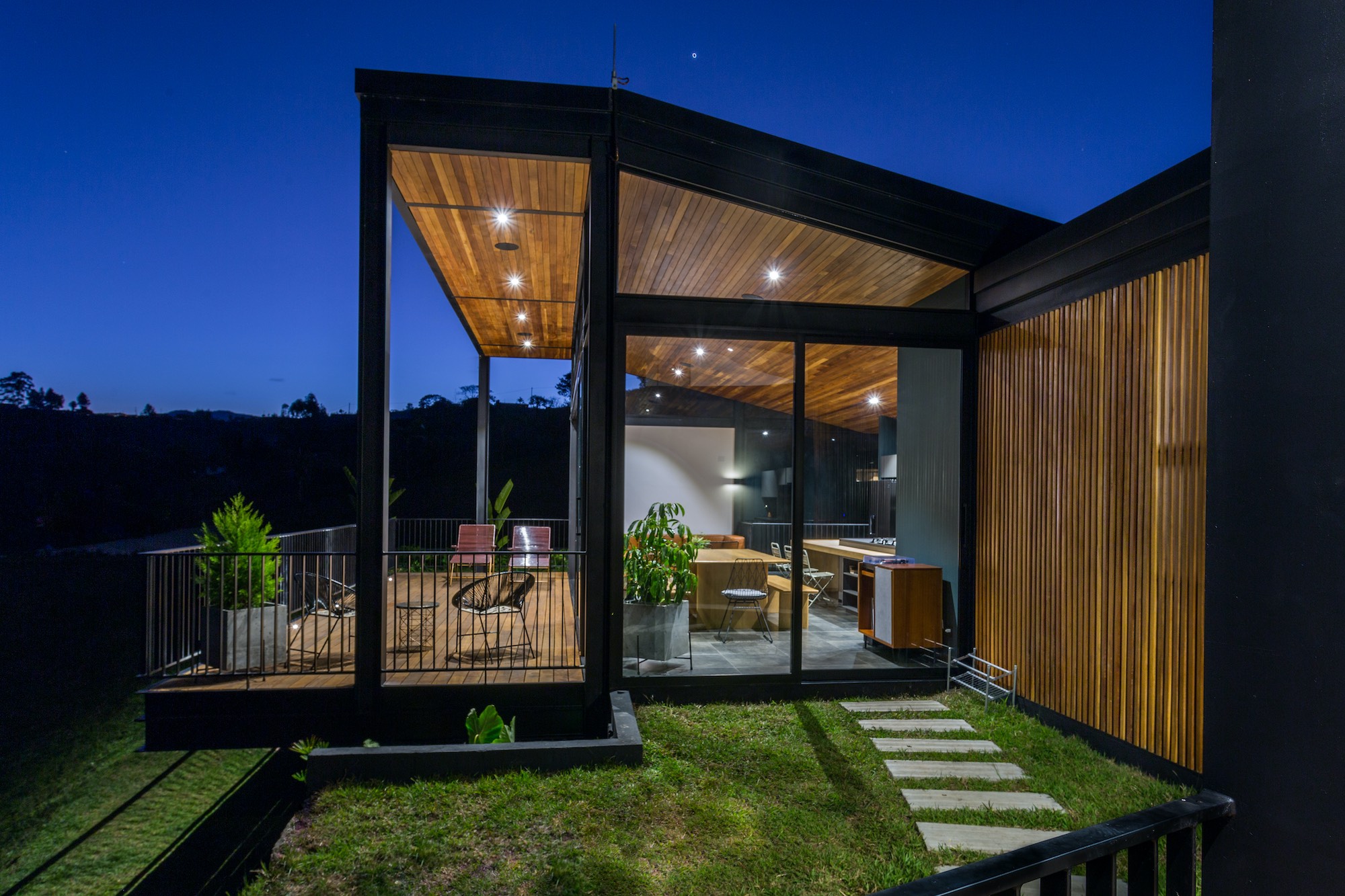 image © Trípode Urbano - Arquitectura y Complementos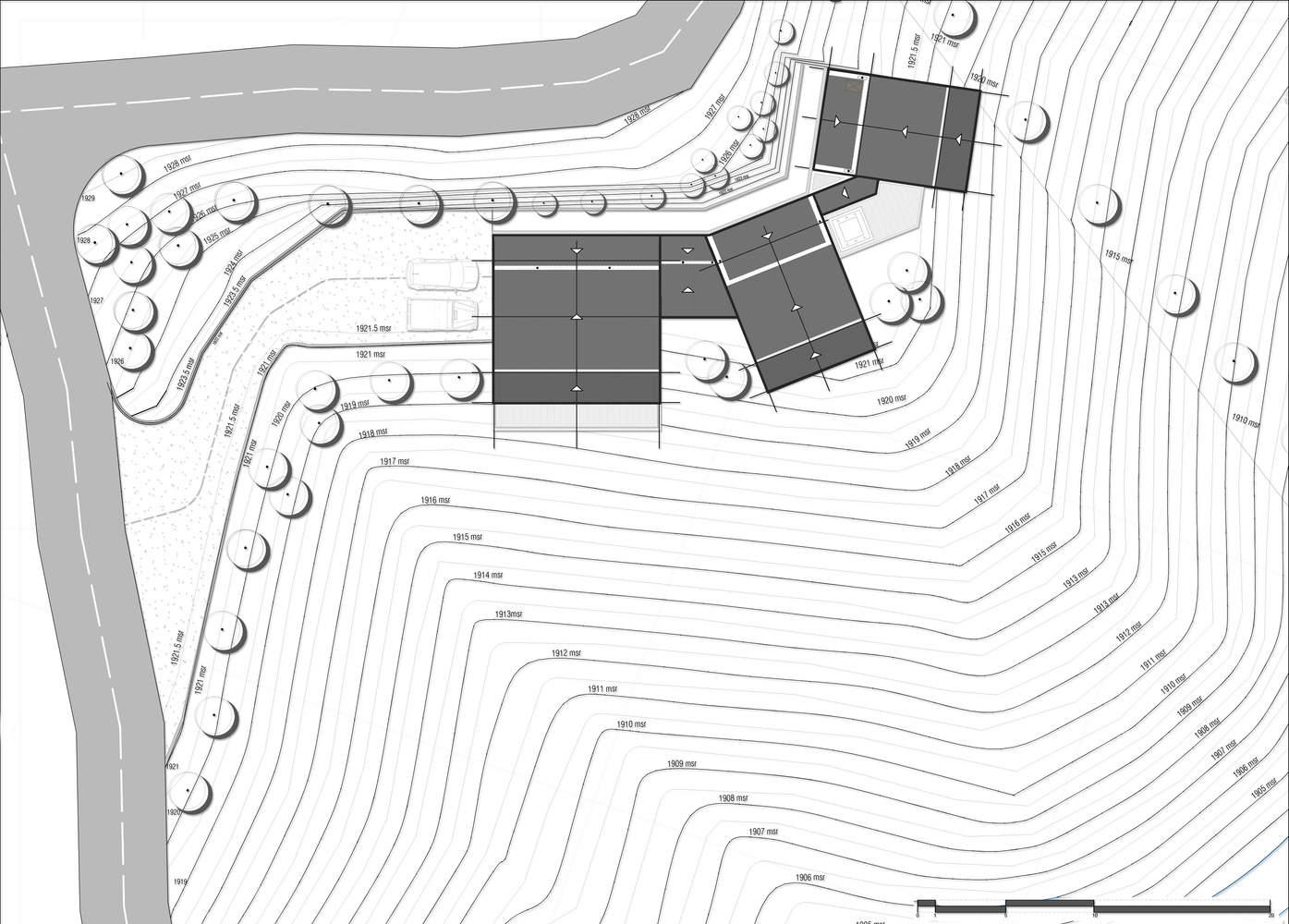 Site Plan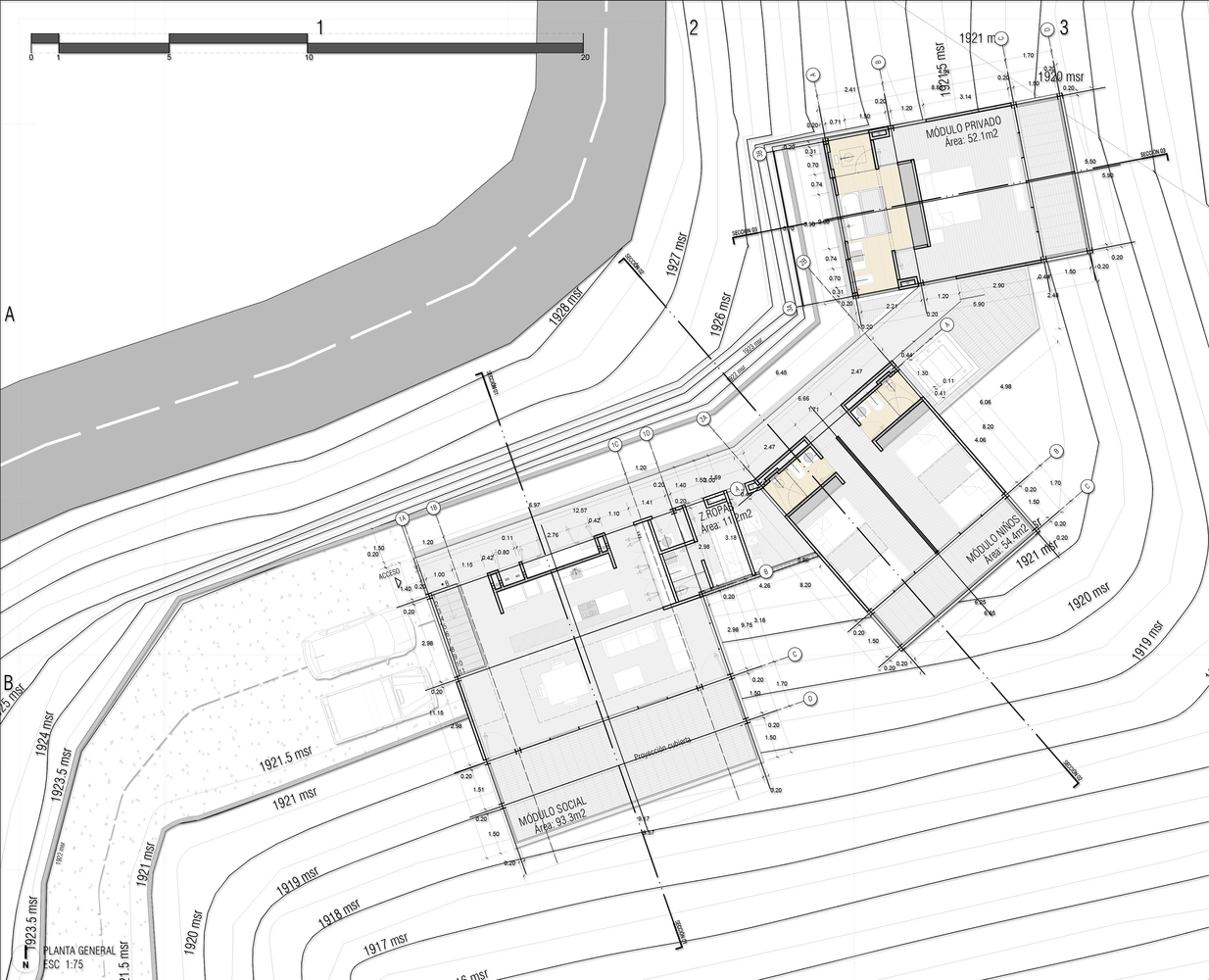 Main Floor Plan
Section 01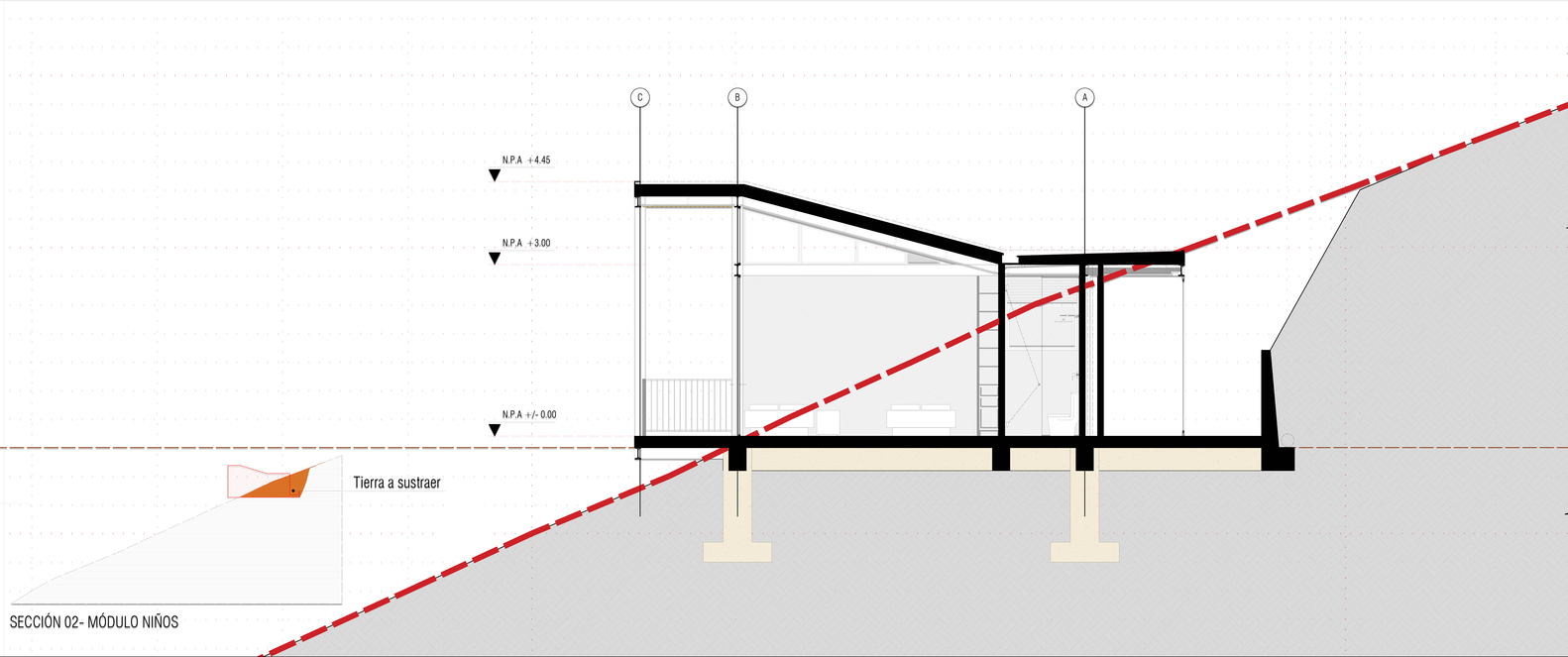 Section 02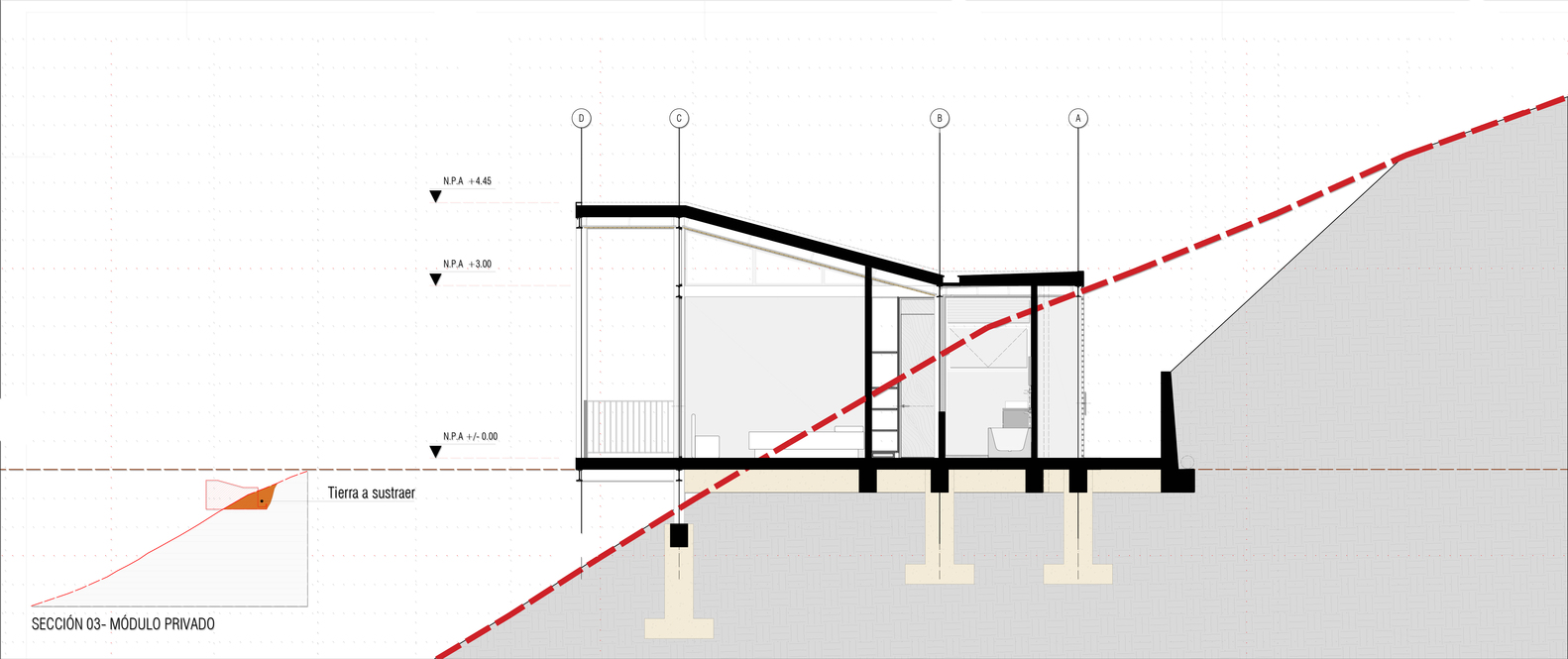 Section 03
Project name: J_P Country House
Architecture firm: tresarquitectos ®
Principal architect: Jorge Gómez
Collaborators: Tatiana Colorado
Location: El Peñol, Antioquia province, Colombia
Design year: 2018
Completion year: 2019
Built area: 310 m²
Site area: 4500 m²
Interior design: tresarquitectos ®
Landscape: ArteNatural
Structural engineer: Carlos Gómez
Lighting: C Y D
Construction: ConstruCalderó SAS
Supervision: tresarquitectos ®
Photography: Trípode Urbano - Arquitectura y Complementos
Visualization: Taller_2
Tools used: AutoCAD, Autodesk 3ds Max, SketchUp
Client: J_P
---