Designed by Melbourne-based architecture firm Kavellaris Urban Design (KUD), Ivanhoe House is a single-family home located in suburb of Melbourne, Victoria, Australia.
Project description by architect:
Located in the inner-Melbourne suburb of Ivanhoe sits a contemporary single-storey house nestled modestly between two comparatively imposing white Edwardian dwellings. This is mainly due to the home's low-lying roofline, set against the soaring high pitches of the neighbours', and the contextual use of the off-white stack-bond face brickwork – a borrowed reminder of its suburban locale.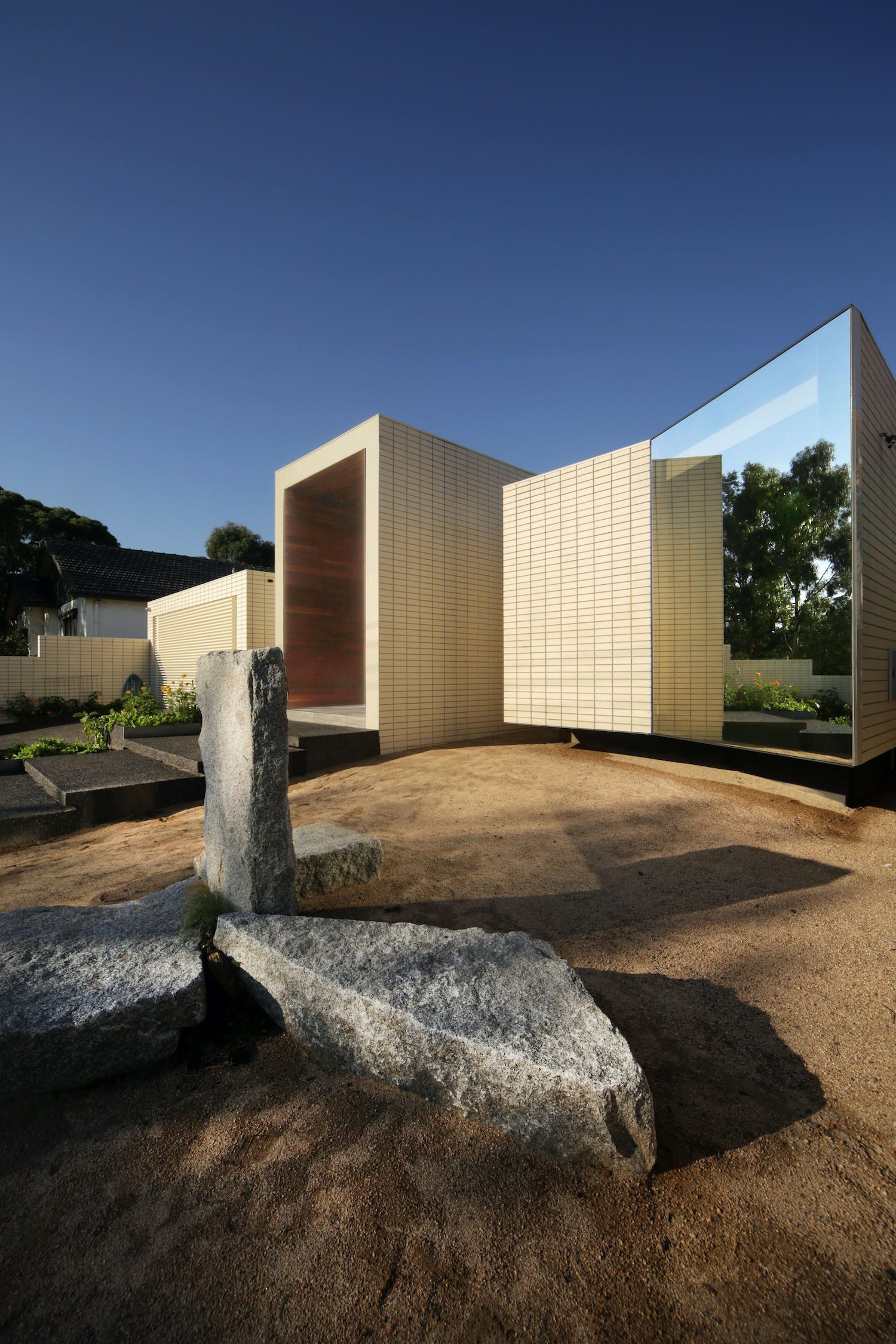 image © Billy Kavellaris
From the front facade the brickwork can be seen used in two different ways: at one side is a rigid, solid framed box that embeds itself into the ground, while on the other hand is a cantilevered black mass hovering above the earth. Dividing these two forms is a gentle curve that soars above them. The face brickwork carries through to the interior of the house to provide textual contrast and define spatial functions. This type of architecture is mainly dependent on the acuteness of the execution, so the architects worked closely with the builder for careful set-out of the openings and the elongated gentle curve against the rigid stack-bond grid walls, to achieve a high level of precise craftsmanship. This sharpness gives the project an enhanced reading of form and balance.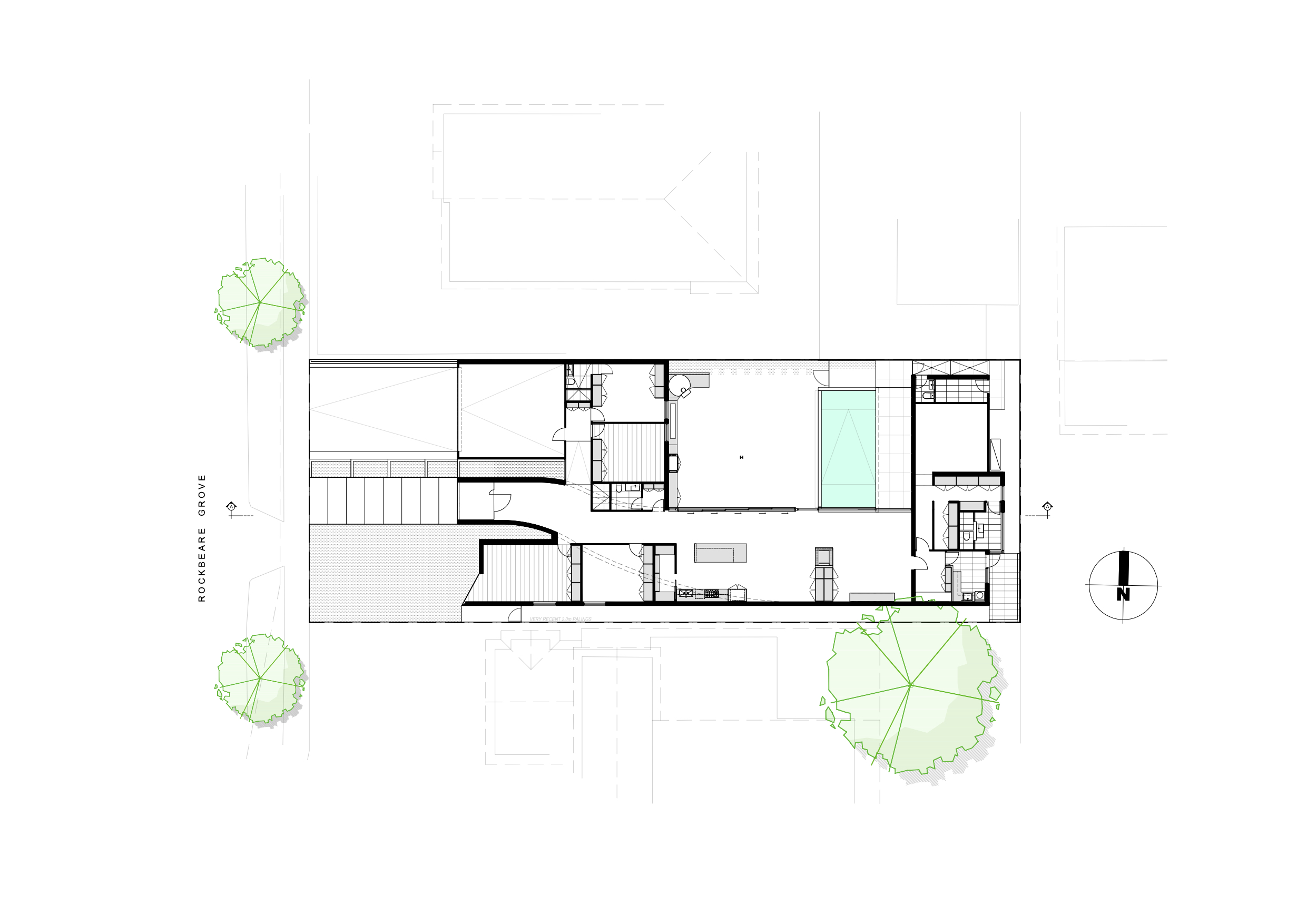 Ground Floor Plan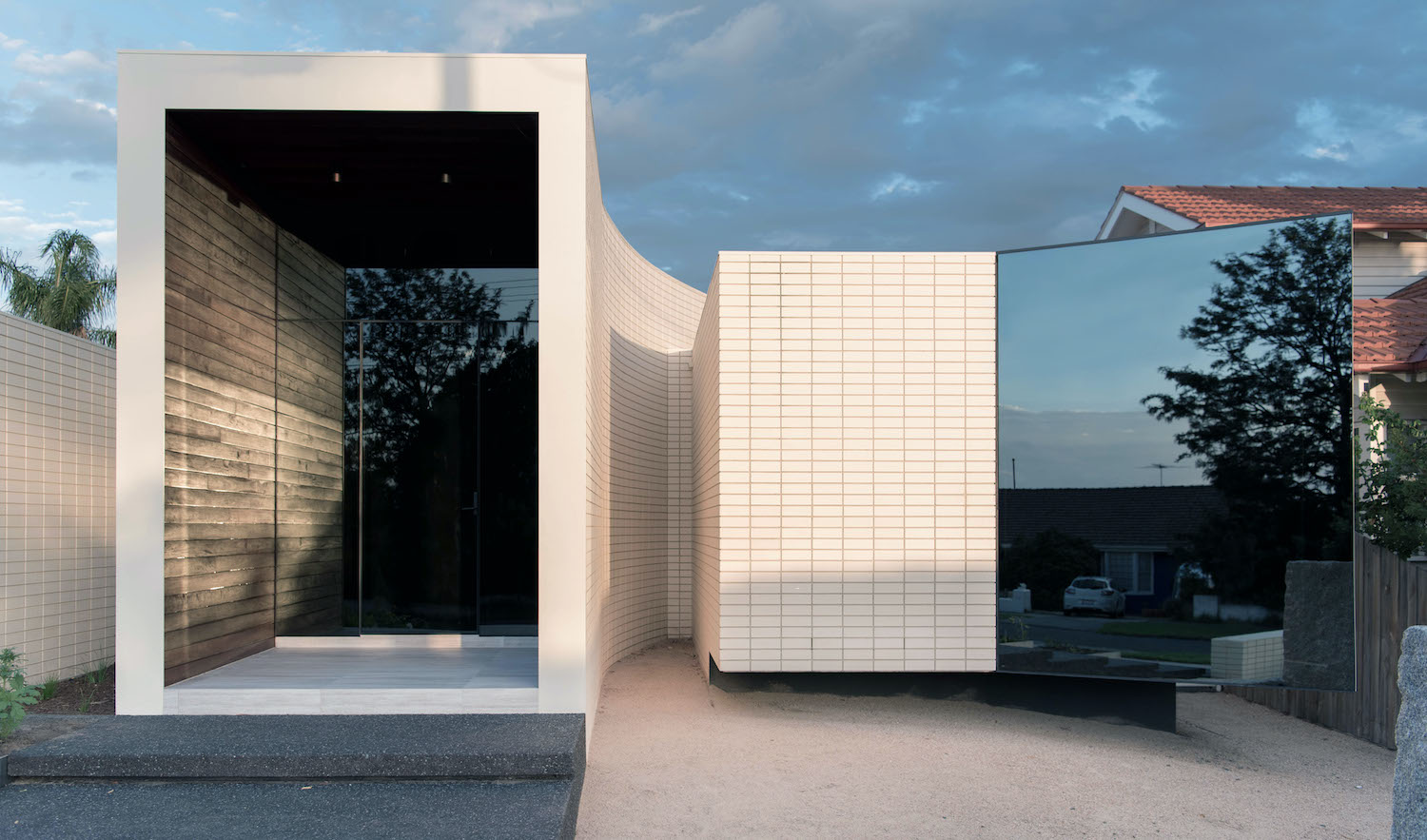 image © Billy Kavellaris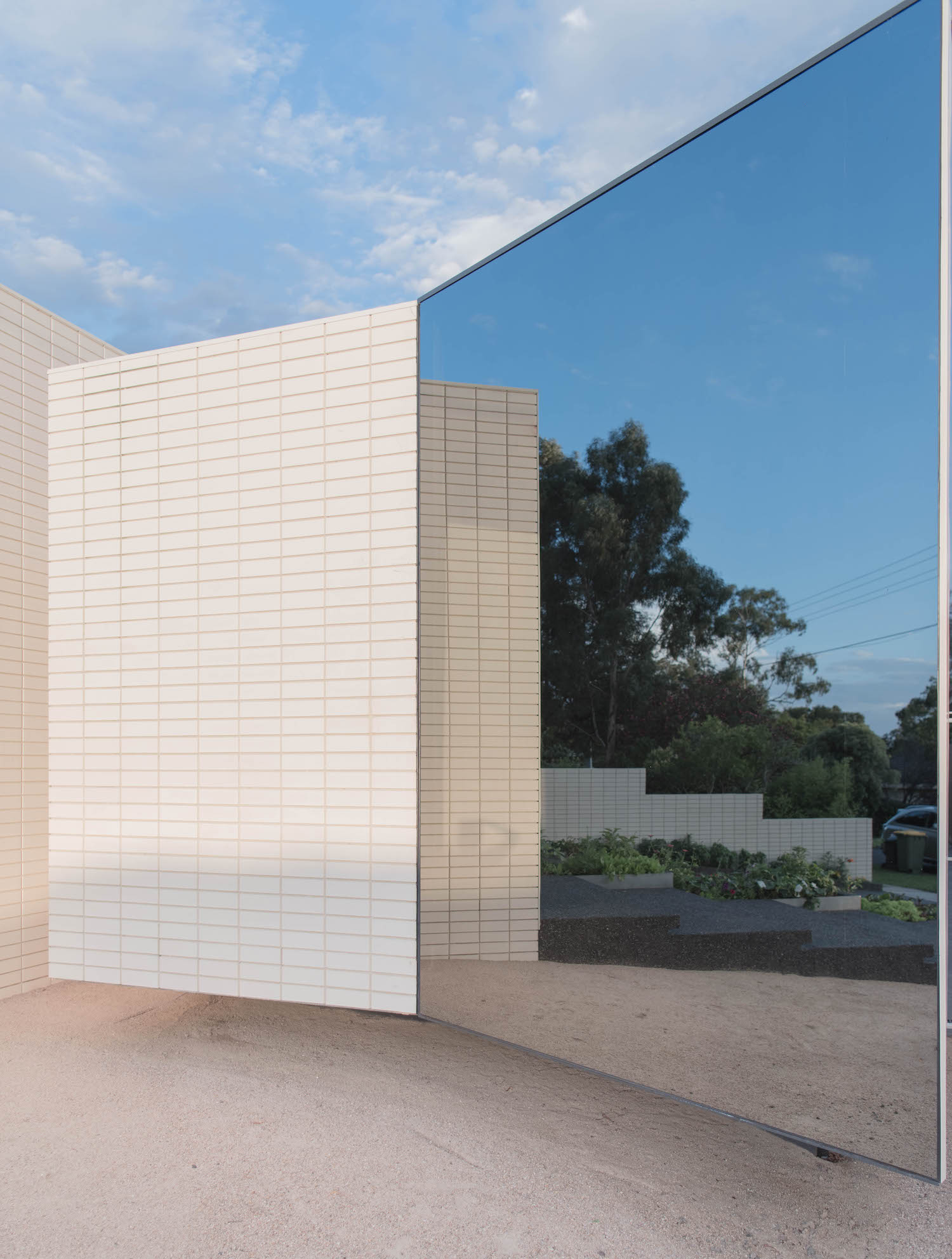 image © Billy Kavellaris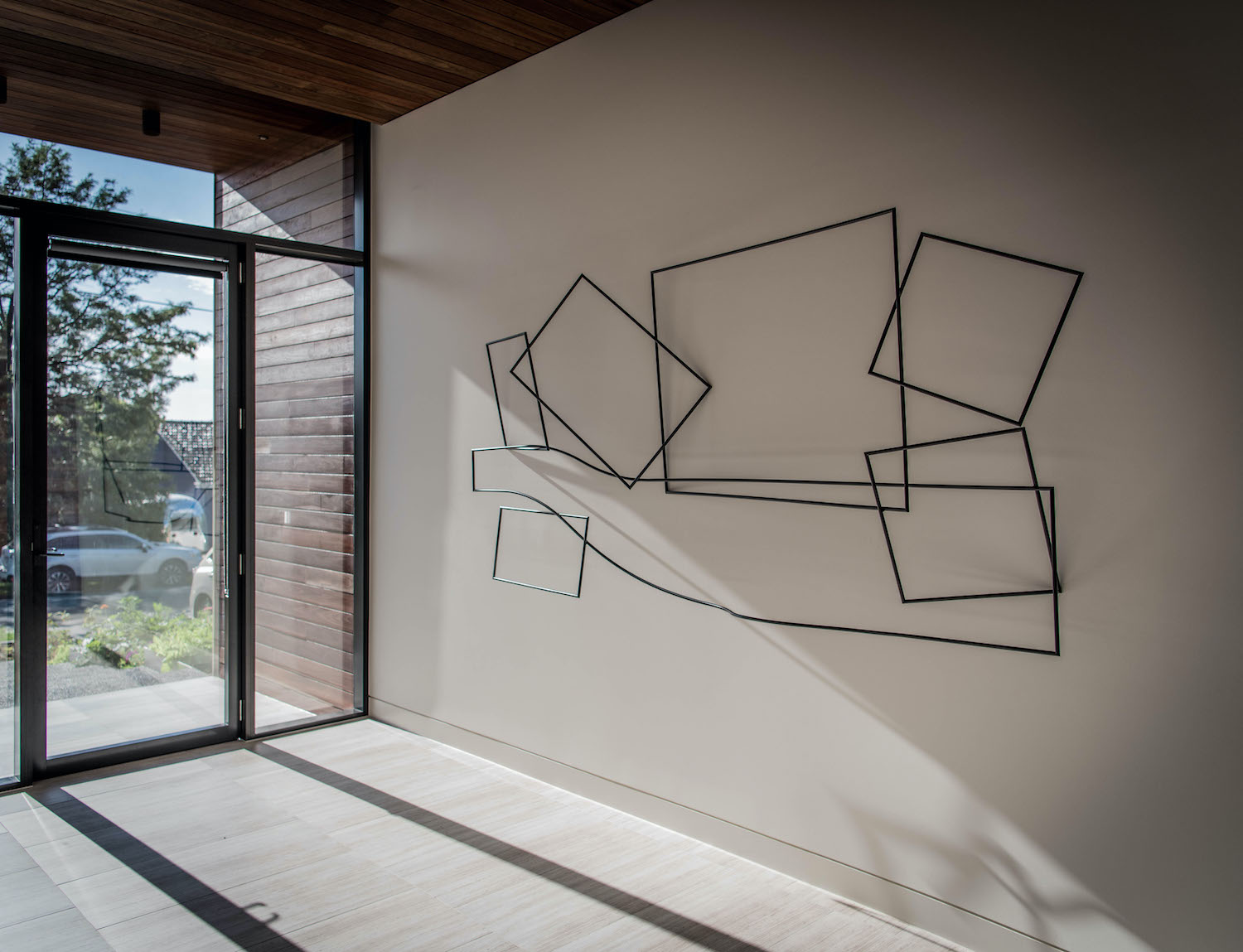 image © Billy Kavellaris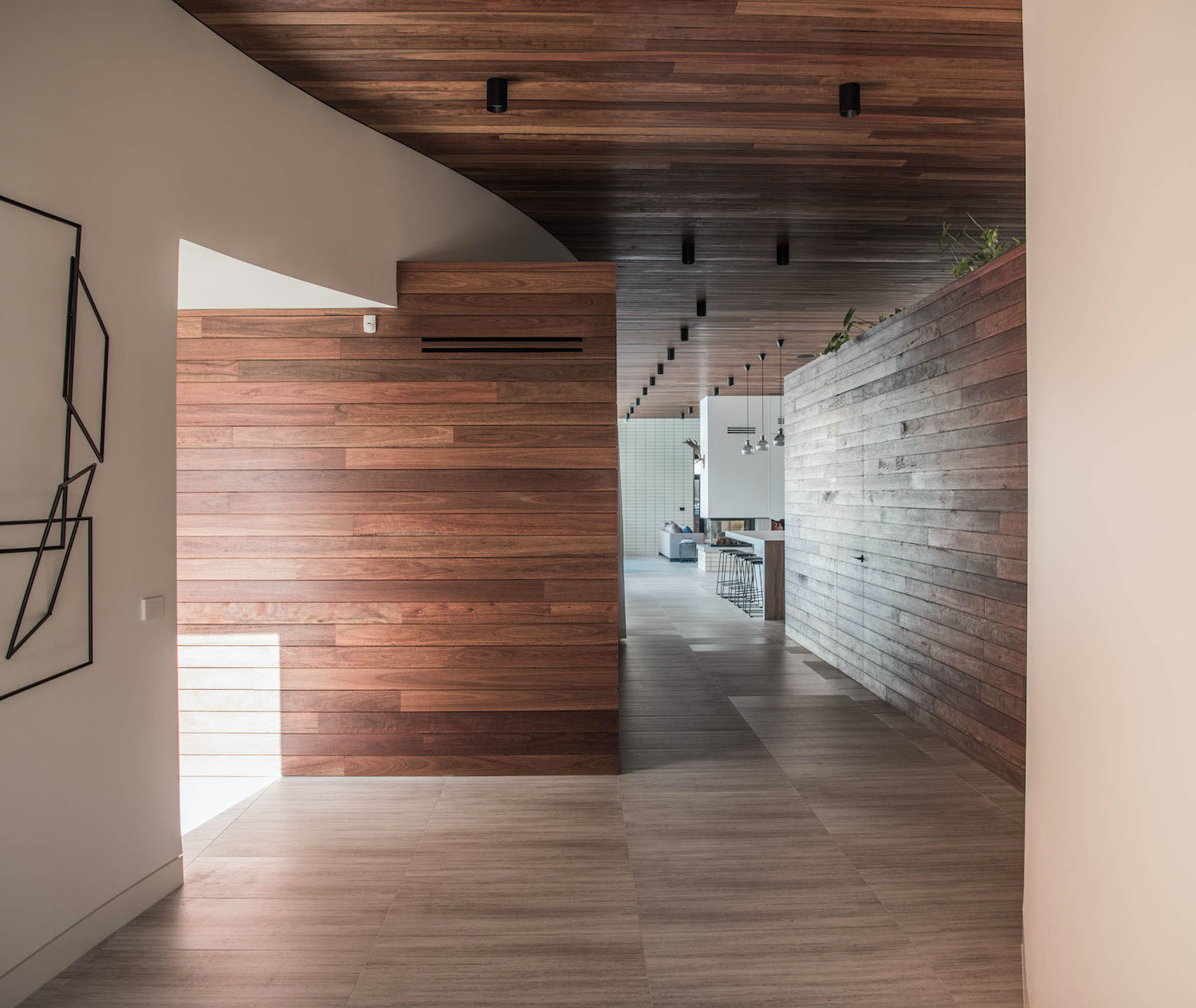 image © Billy Kavellaris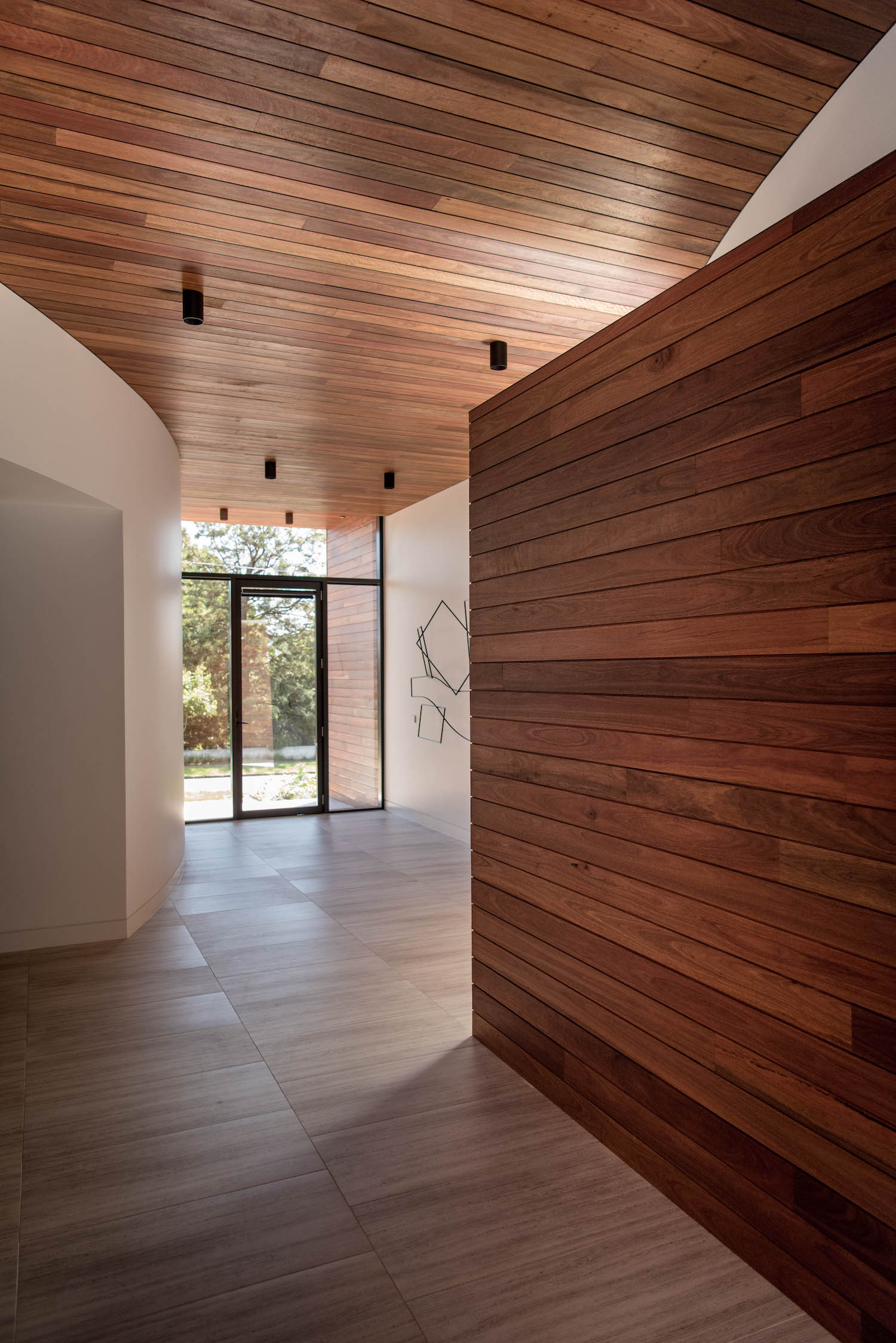 image © Billy Kavellaris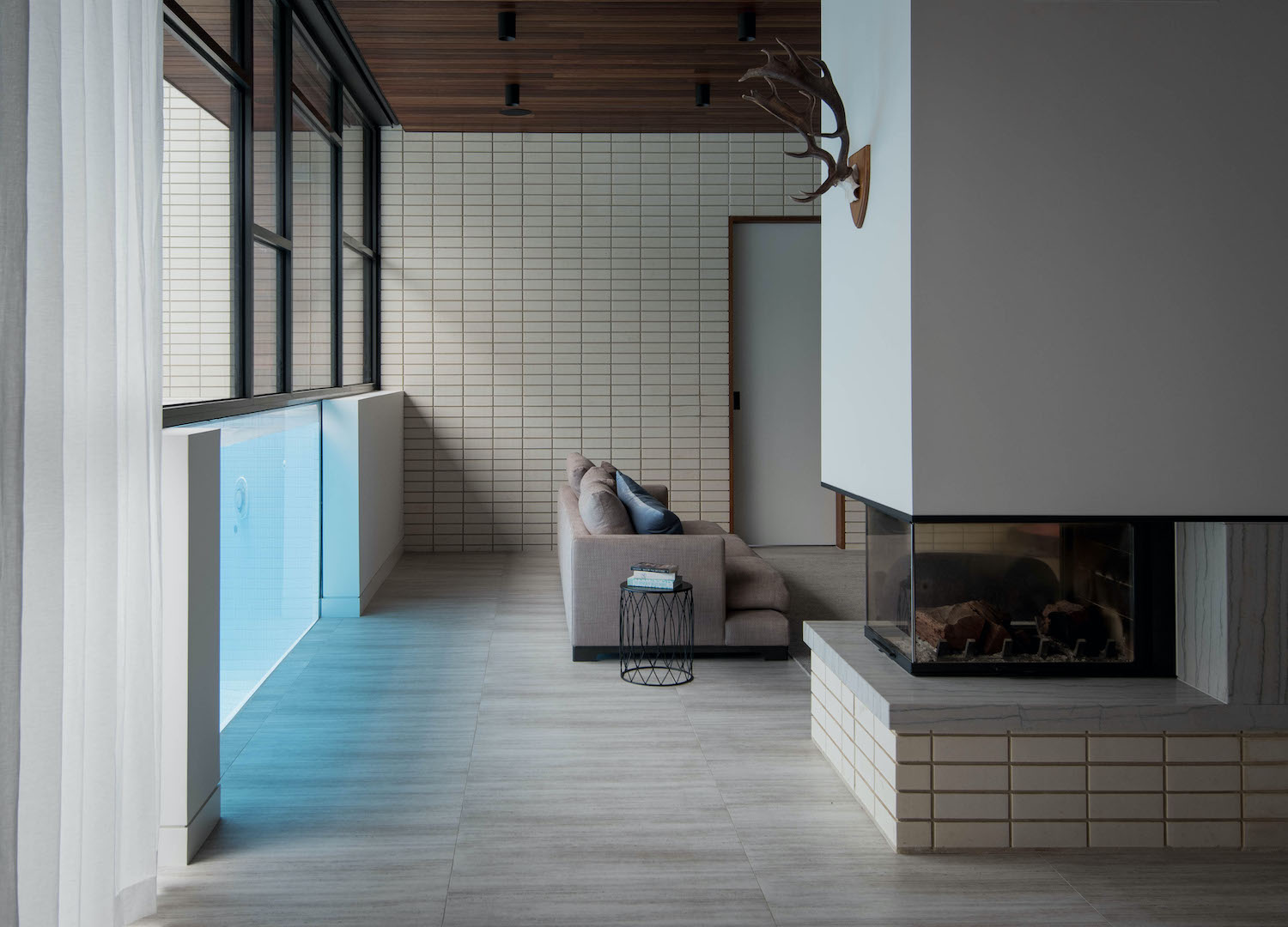 image © Billy Kavellaris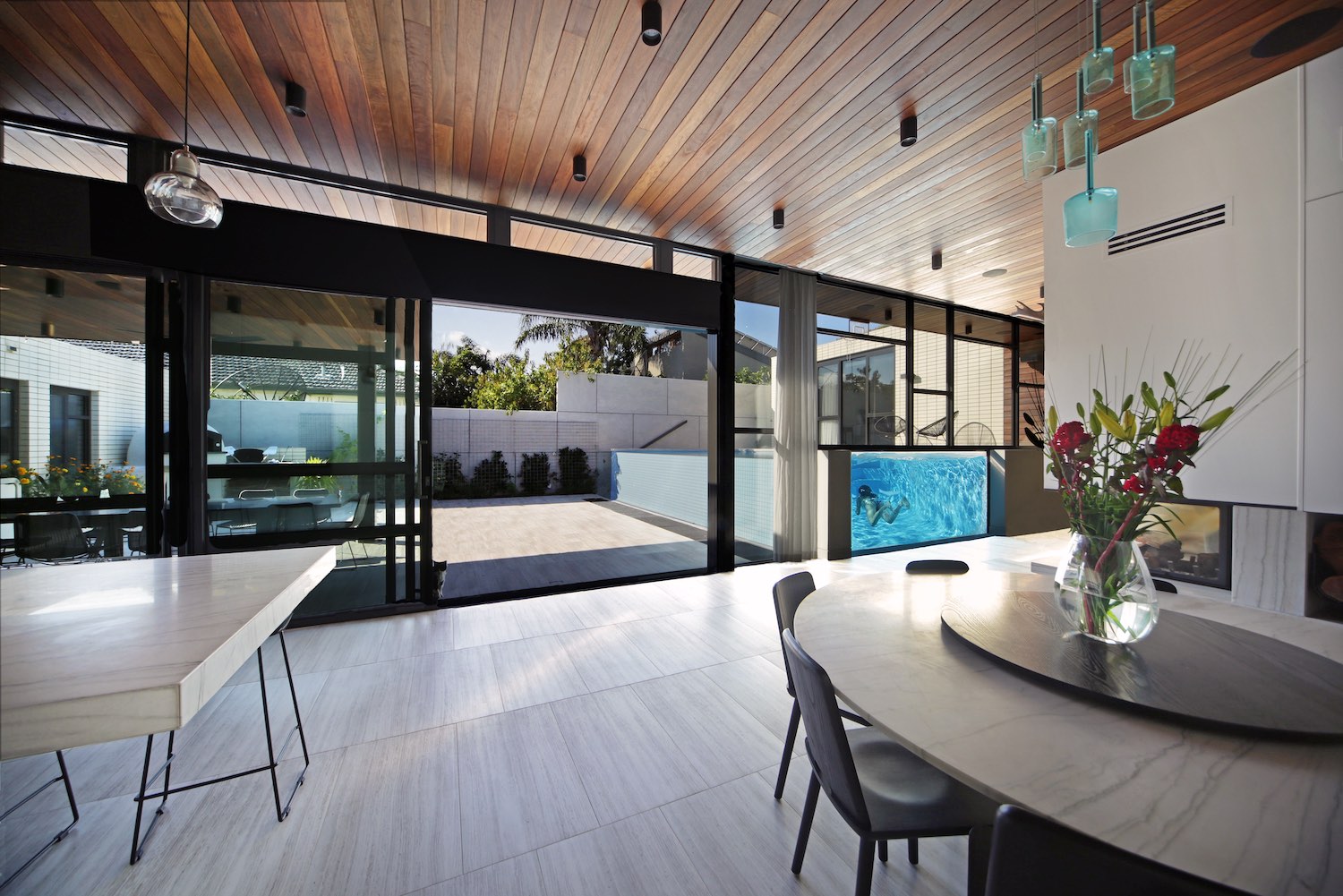 image © Billy Kavellaris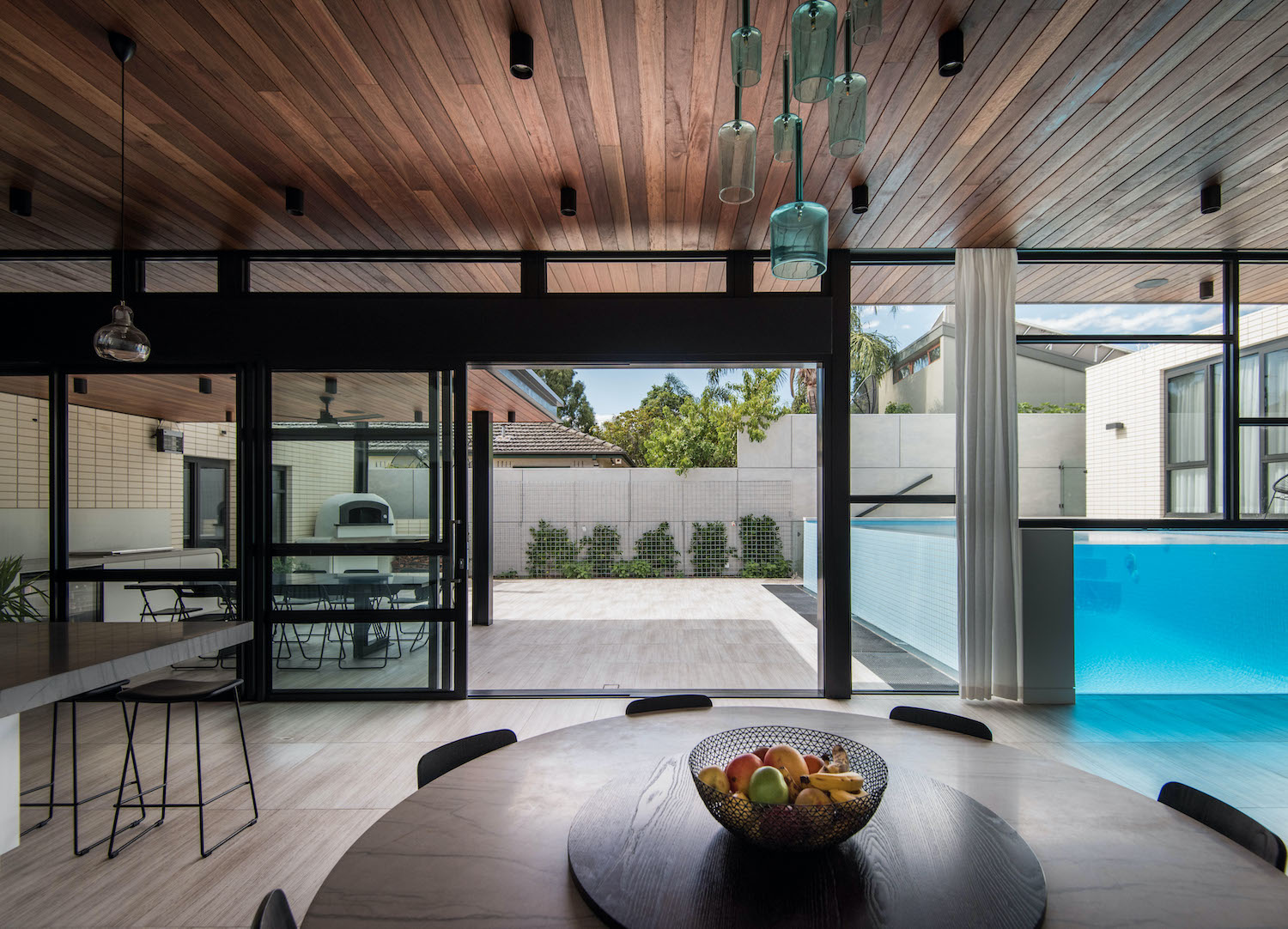 image © Billy Kavellaris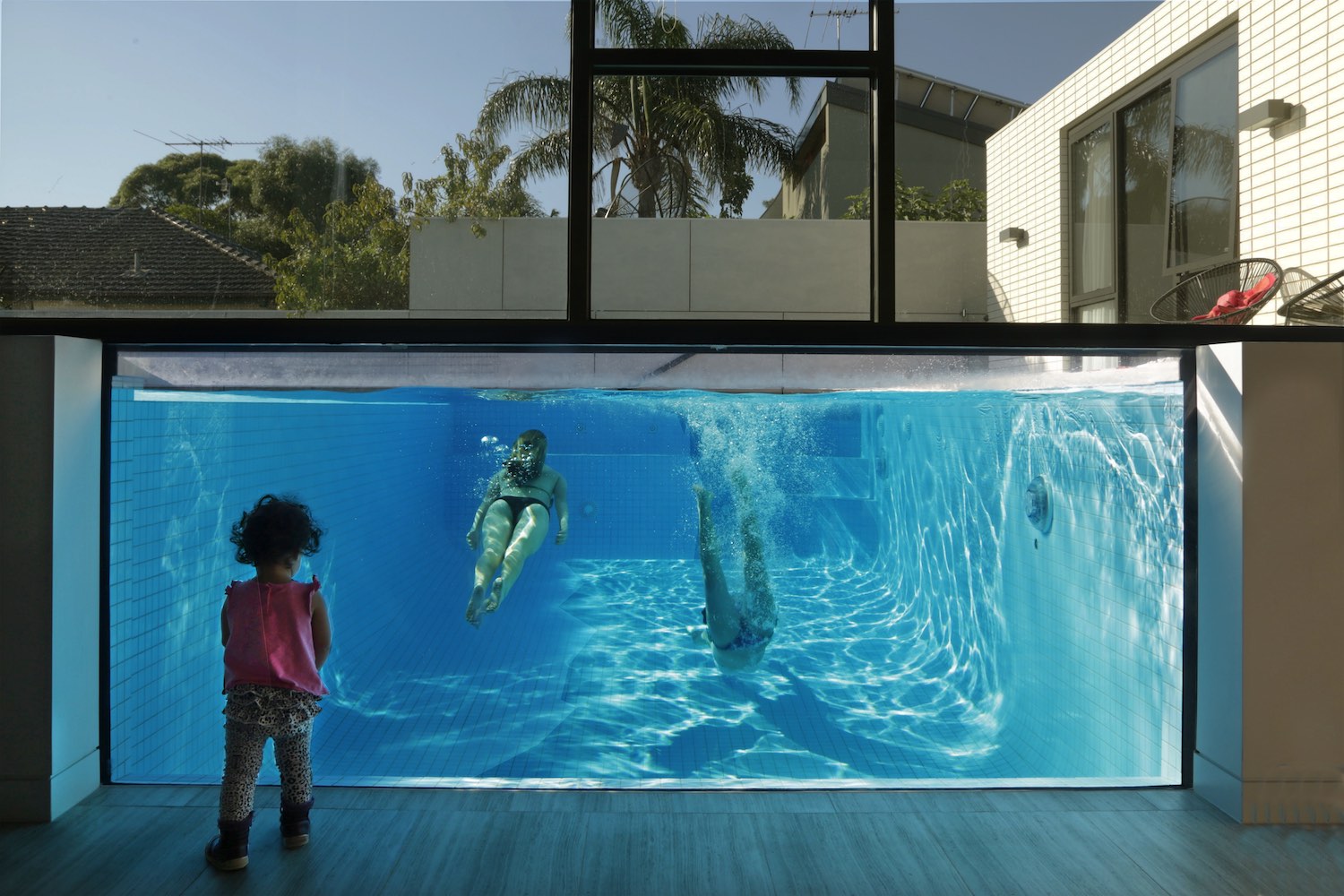 image © Billy Kavellaris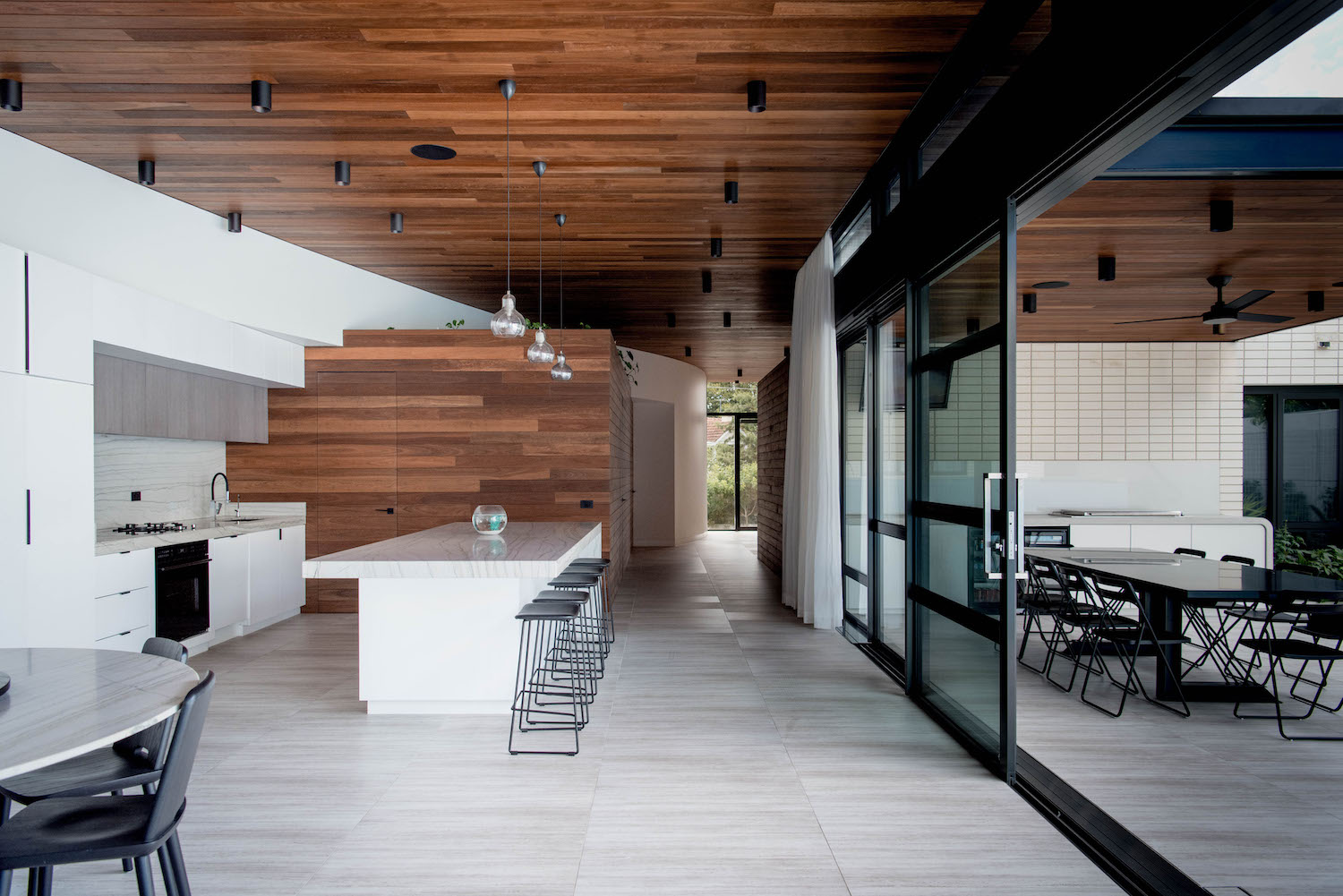 image © Billy Kavellaris
image © Billy Kavellaris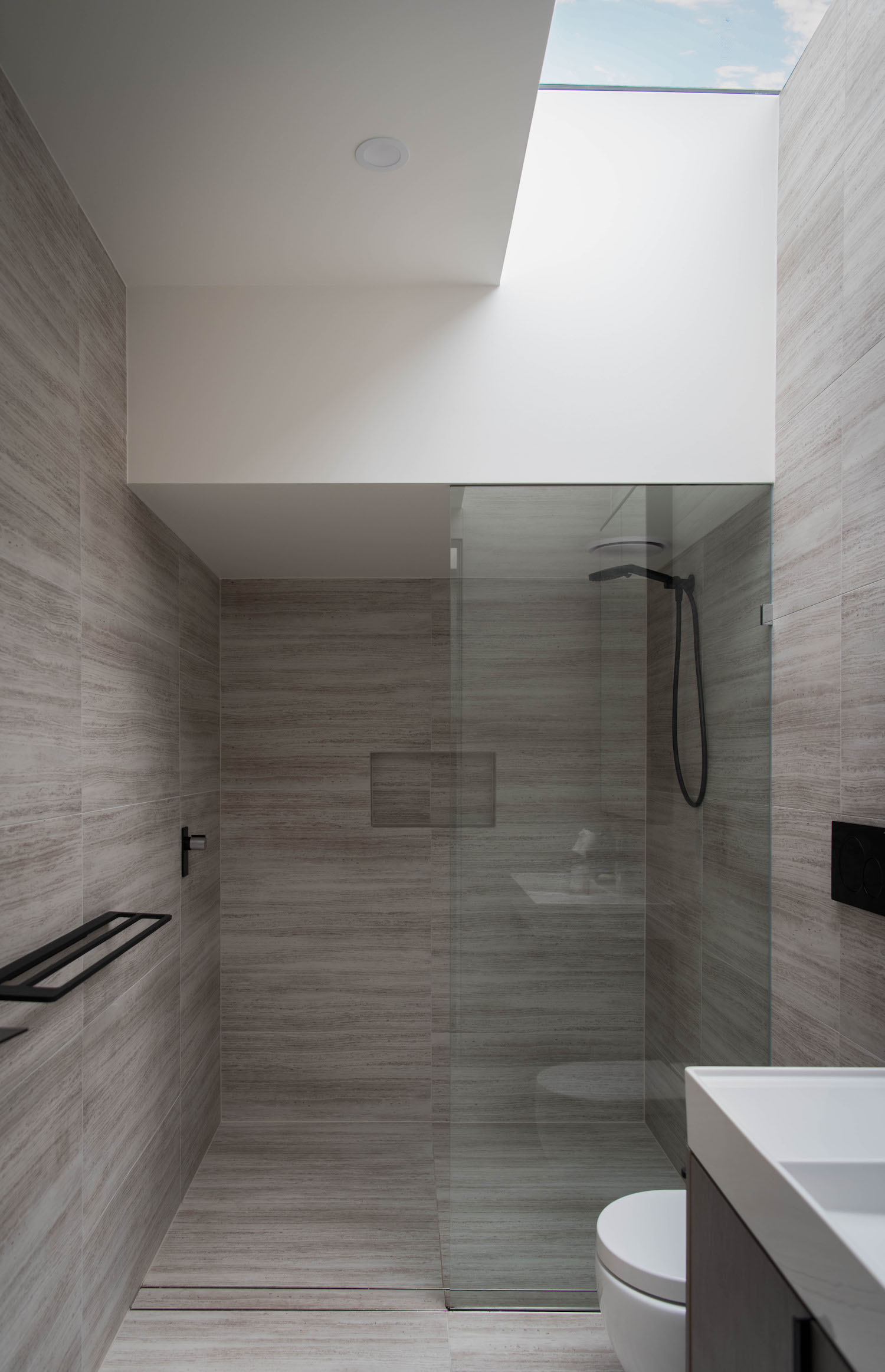 image © Billy Kavellaris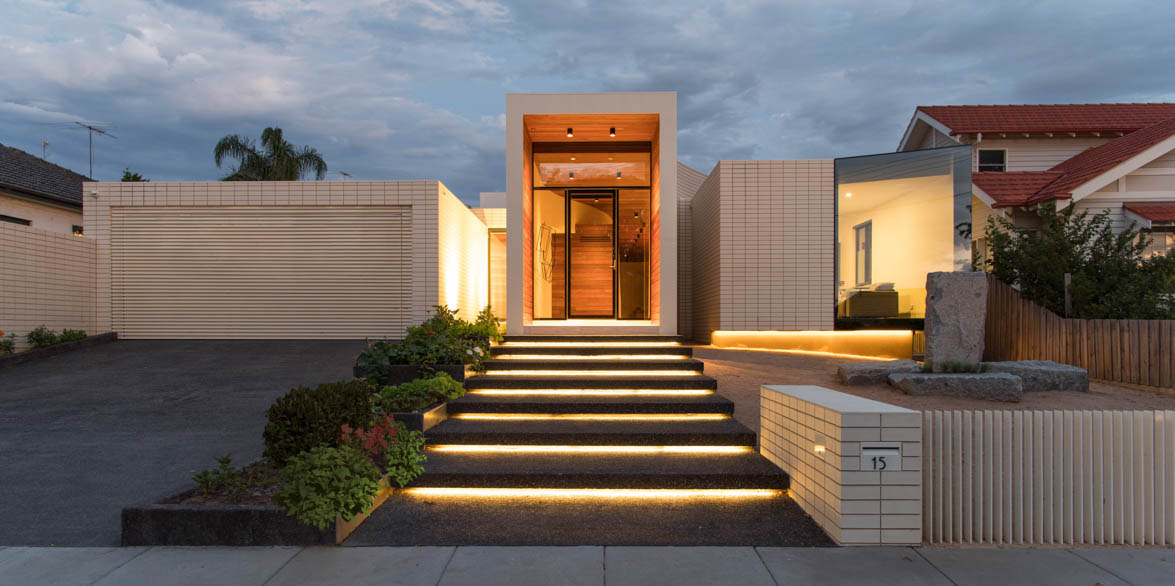 image © Billy Kavellaris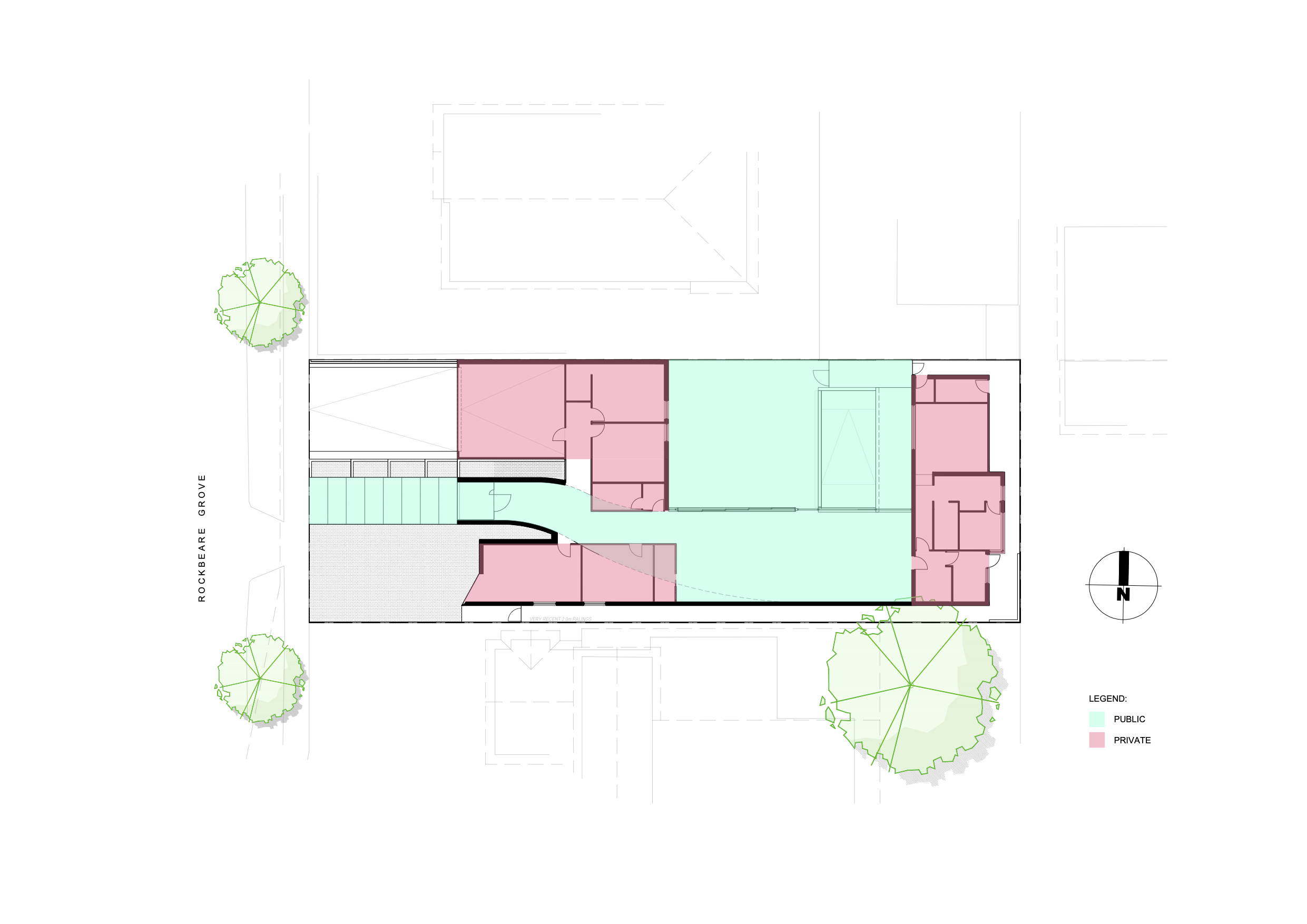 Drawing
Architecture firm: Kavellaris Urban Design
Location: Ivanhoe, Melbourne, Australia
Built area: 370 m²
Photography: Peter Bennetts
Project name: Ivanhoe House
Principal architect: Billy Kavellaris
Design team: Billy Kavellaris
Interior design: Billy Kavellaris
Design year: 2015
Completion year: 2017
Site area: 750 m²
Landscape: Kavellaris Urban Design
Structural engineer: Vayco Structures
Lighting: Billy Kavellaris
Construction: Kavellaris Urban Design
Client: Steve and Penny Makris
---