The Jakarta based architectural studio Budi Pradono Architects has designed "dancing hotel - U Janevalla hotel" that located on Aceh Street, Bandung, Indonesia.
Project description by the architects:
Dancing Hotel was built on a site surrounded by commercial buildings and civic center. The 1000 square meter hotel stood right next to Arya Duta Hotel, which had been operating since the 90s. Behind the two hotel was Bandung Indah Plaza shopping mall. As one of the most strategic area in the city, undeniably the site would soon be surrounded by towering building complex. The challenge was to create a design adaptable to the ever-changing cityscape, relevant to both present and future urban lifestyle.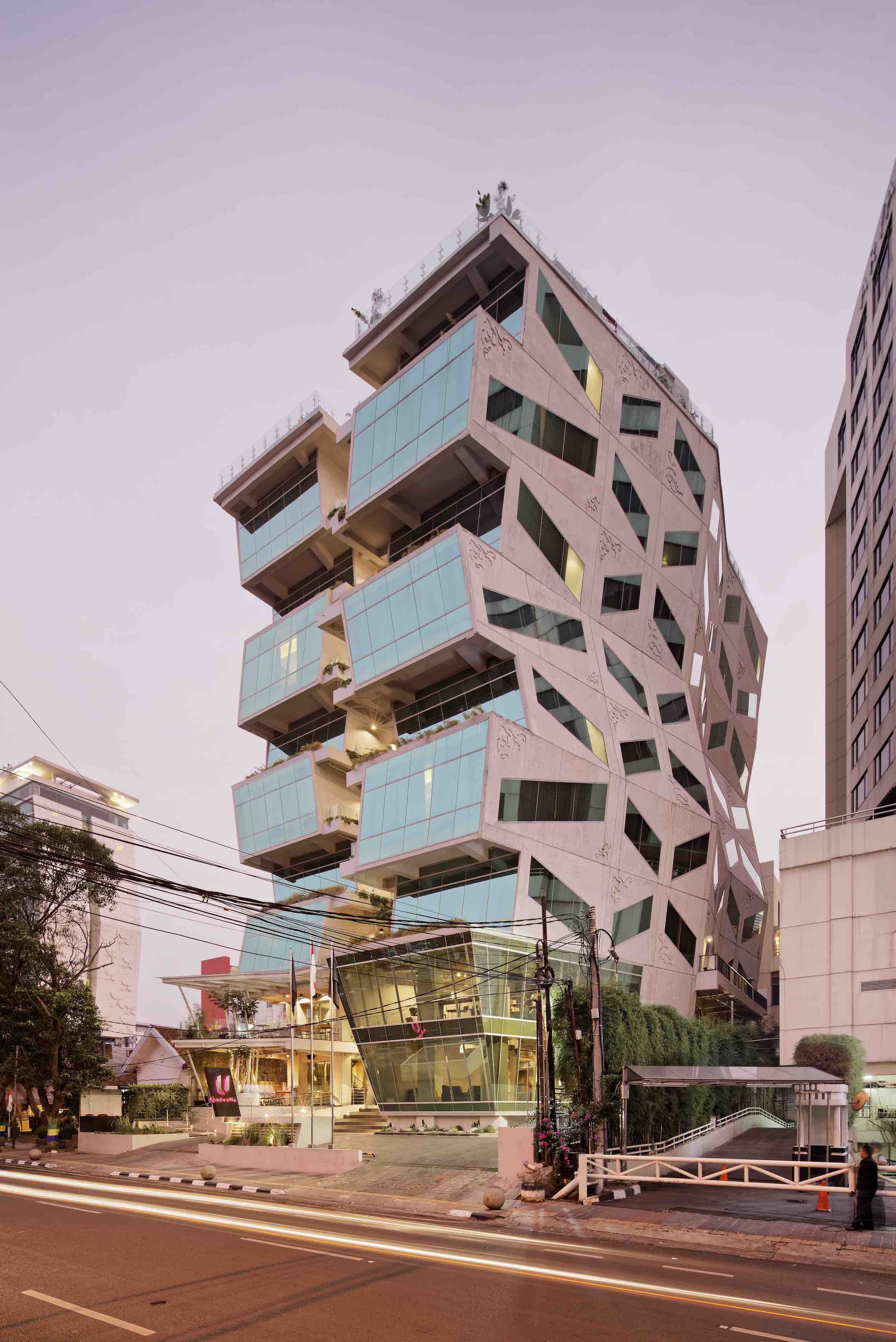 image © Budi Pradono Architects
Juxtaposing with the single mass typology adopted by most of the buildings on Aceh Street, the Dancing hotel was divided into two masses. A small corridor was formed between the two tower blocks, allowing natural airflow through the building, reducing excessive usage of air-conditioning.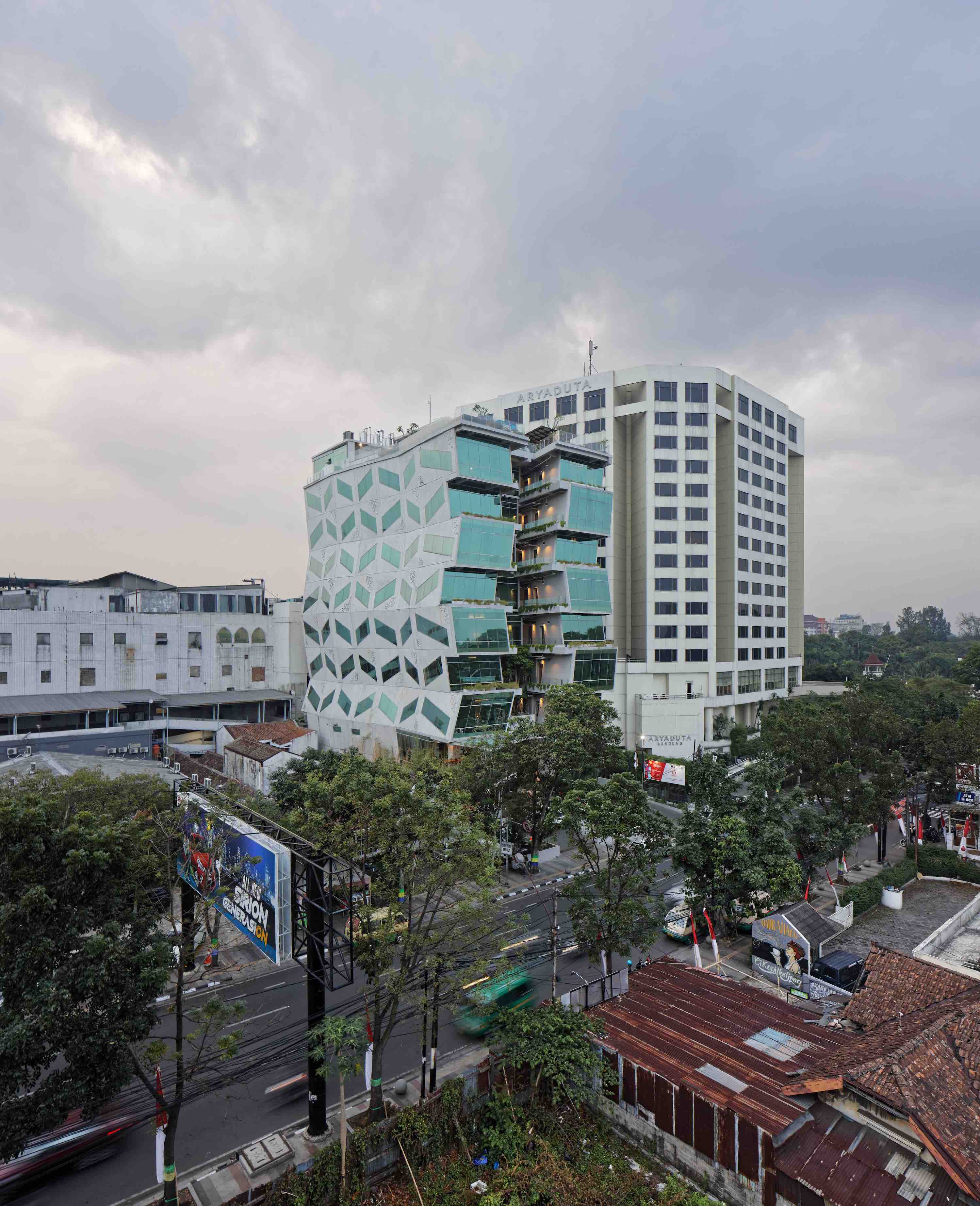 image © Budi Pradono Architects
As a city, Bandung was known for its historical heritage. Since the colonial era, Bandung had been considered as one of the most important city in Indonesia, both politically and historically. An exodus of European architects, especially from the Netherland and Germany, came following the issue of Bandung replacing Batavia as the capital city of Dutch East Indies. The European architecture influence was implemented in numerous building design, transforming Bandung into an Indisch-styled city.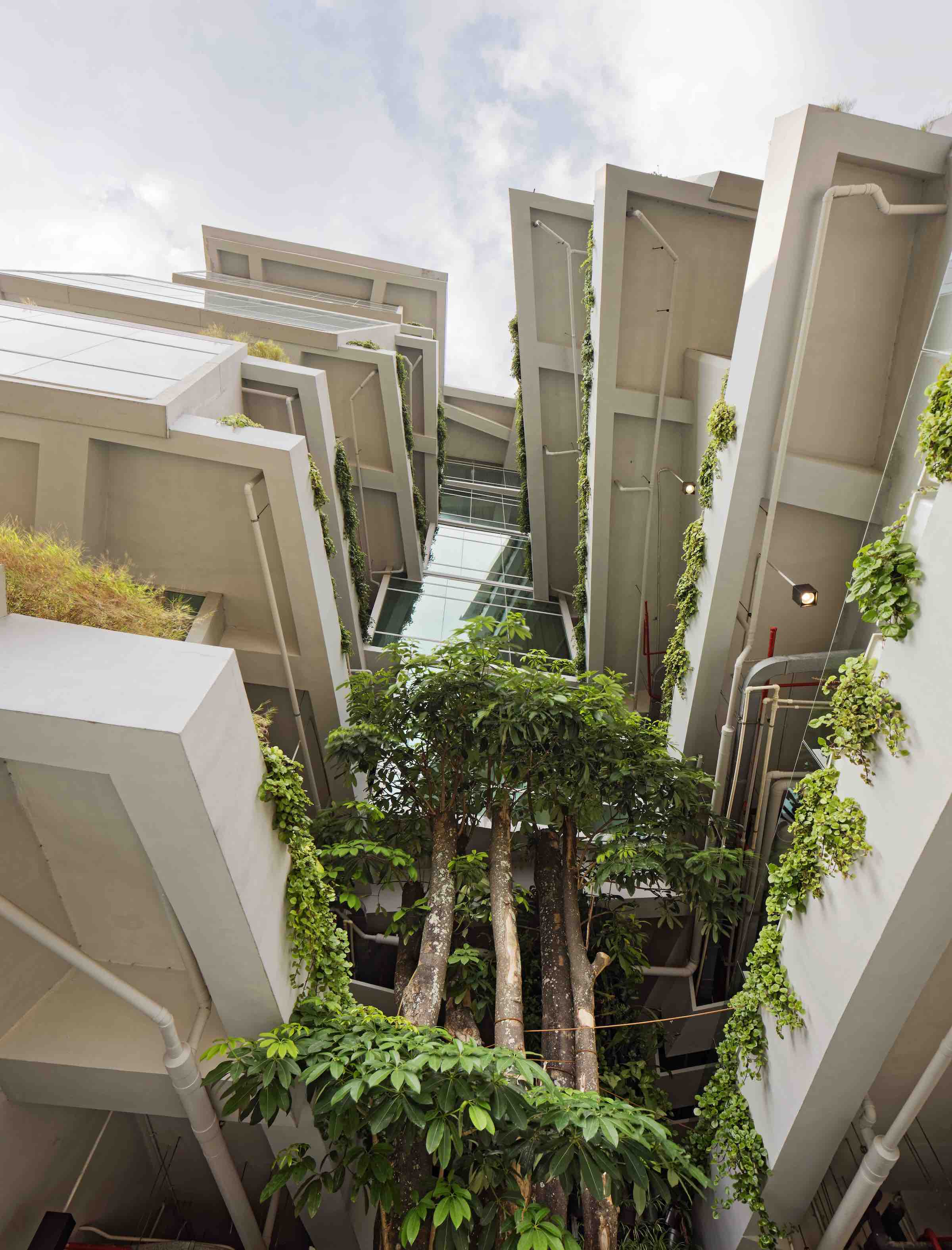 image © Budi Pradono Architects
The dilemma in designing the Dancing Hotel was to choose between retaining the Indisch influence, or adapting to modern approaches such as regionalism or minimalism. The architect felt that there was an urgency to create a new style representing the current era while responding to its surrounding context with a critique toward urbanization. Subsequently, a new architectural identity was born.
West Java was well known for its traditional Jaipong dance. Its extravagant dance movement was then translated into building mass. In the end, dancing hotel became both a representation and reinterpretation of traditional art form, rather than architectural vocabulary.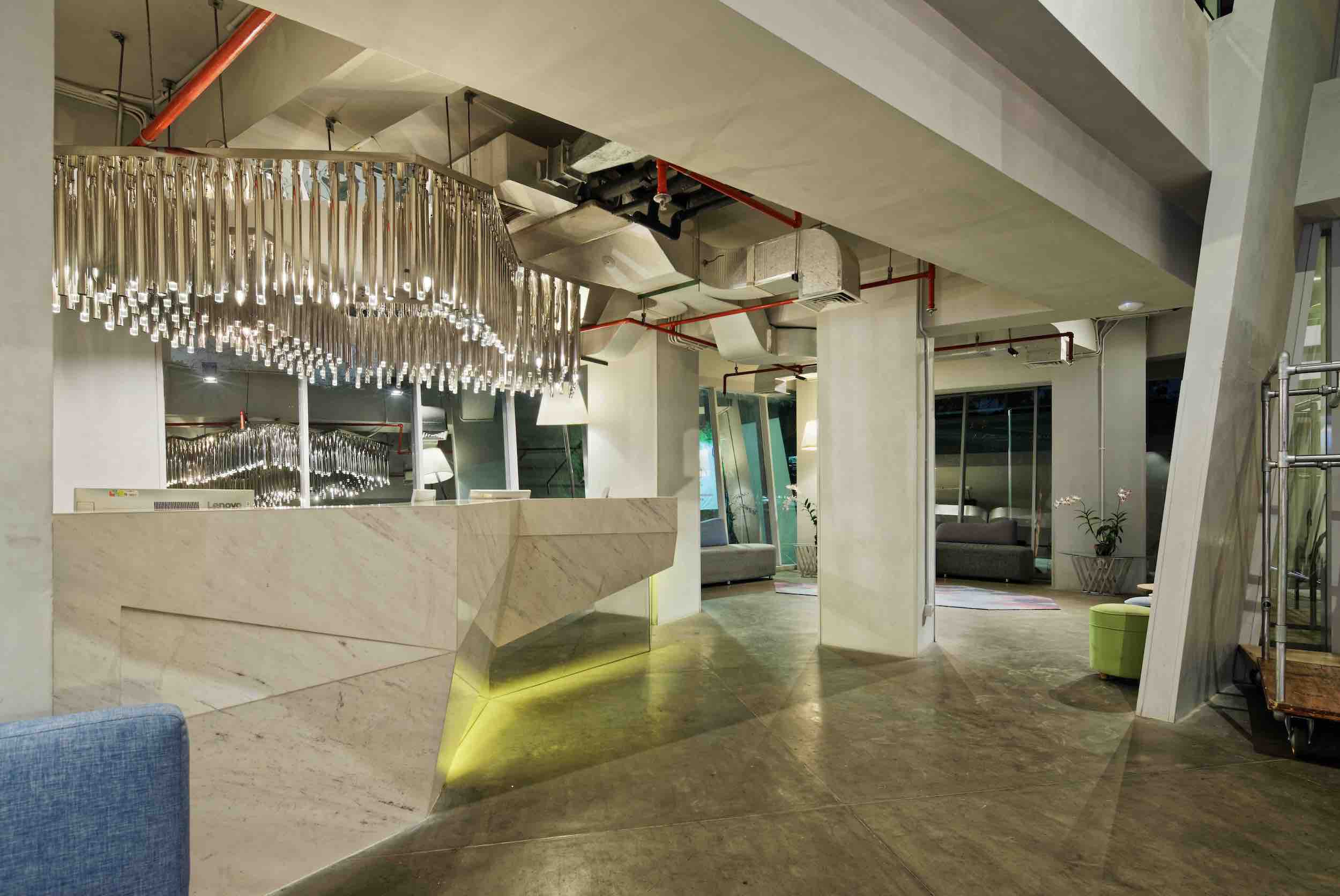 image © Budi Pradono Architects
Every furniture was reduced to its basic function. The wardrobe was simplified into coat hanger while the cupboard was substituted with a shelve, creating a minimalist yet maximized interior space. The concept was also implemented in the usage of exposed materials and interior elements such as the pipeline.
Programming was one of the most important aspect in hotel design. An outdoor café was placed right in front of the sidewalk, inviting pedestrian into the hotel. As a programming strategy to evenly distribute the visitors, fitness area, bar, café, and swimming pool was placed on the upper floors. Regarding the room's volume, a four meter floor to floor height was chosen to give a sense of spaciousness inside the hotel rooms.
As a result of widespread construction of hotels and apartments, innovation ceased to existas every space became generic and standardized.
---
Architect: Budi Pradono Architects
Location: Aceh Street, Bandung, Indonesia
---