The Mexico City-based architectural studio Sierra + Ramirez de Aguilar Arquitectos has recently designed "Cuna Cozumel", a hidden hotel immersed in the dense jungle of Cozumel in Mexico.
Project description by the architect:
Immersed in the dense jungle of Cozumel in Mexico, Cuna hotel is hidden. A set of 26 suites that rest on the forest and 8 more rooms, that float over the existing mangrove next to the Caribbean. The design takes up the archetypes of the Mayan palapas to give rise to various spaces that will be discovered through the central axis that governs the distribution of the program.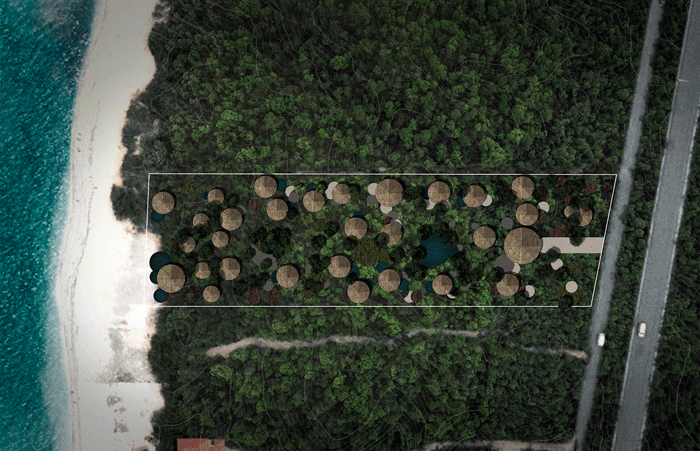 The main access is revealed through two discrete walls that open the way to the cloistered prism that serves as a reception and lobbies the route to the white beach where the club and restaurant is located, that with its long front captures the views of the sunset and the tourqoise colored sea.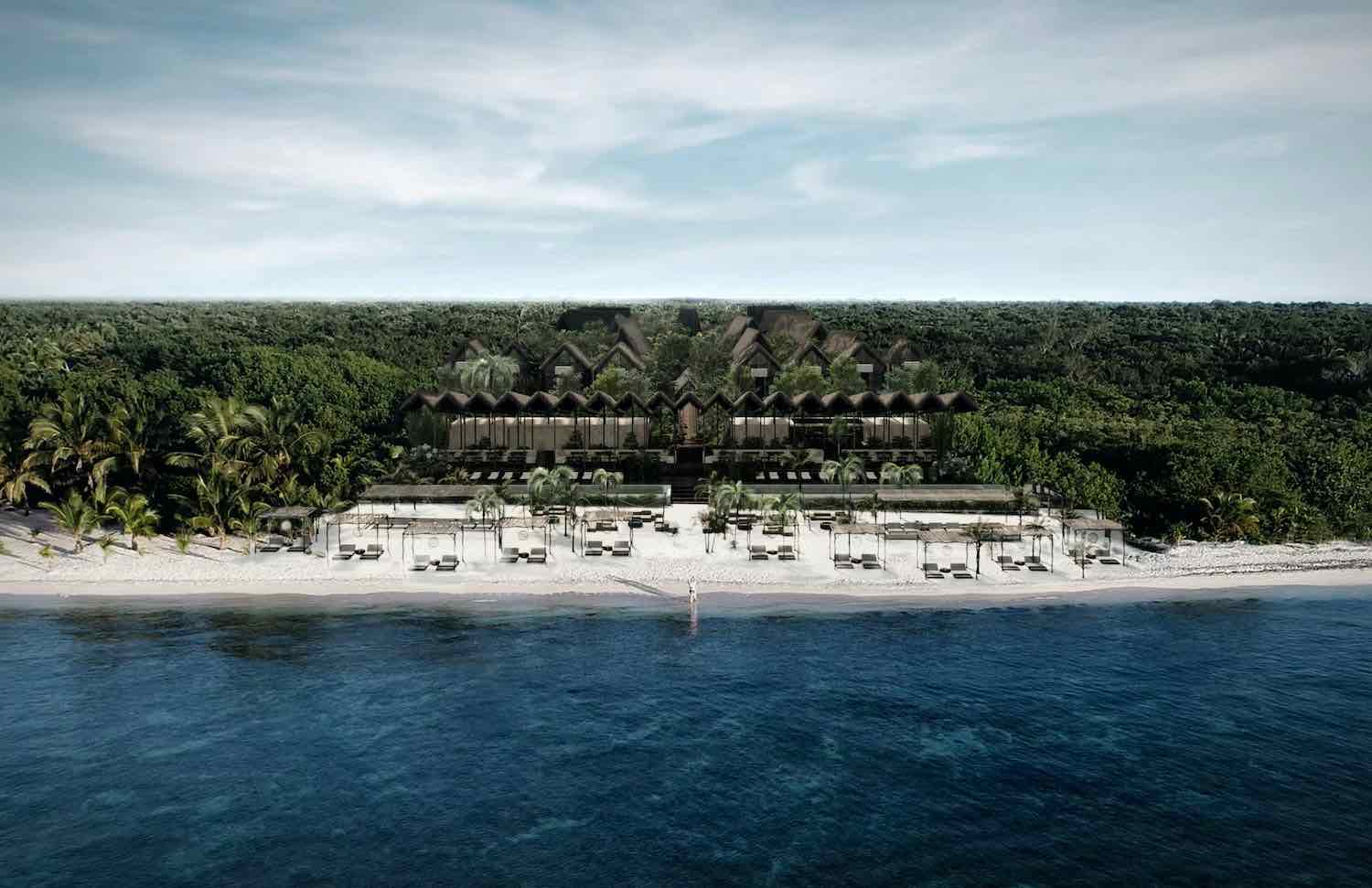 As arteries to the main axis, the two-level roomss, conceal the pool and the roundabout under the earth that opens its view to the sky to practice meditation, then the central bridge lifts us towards the mangrove romos, that like birds perch over the mangrove.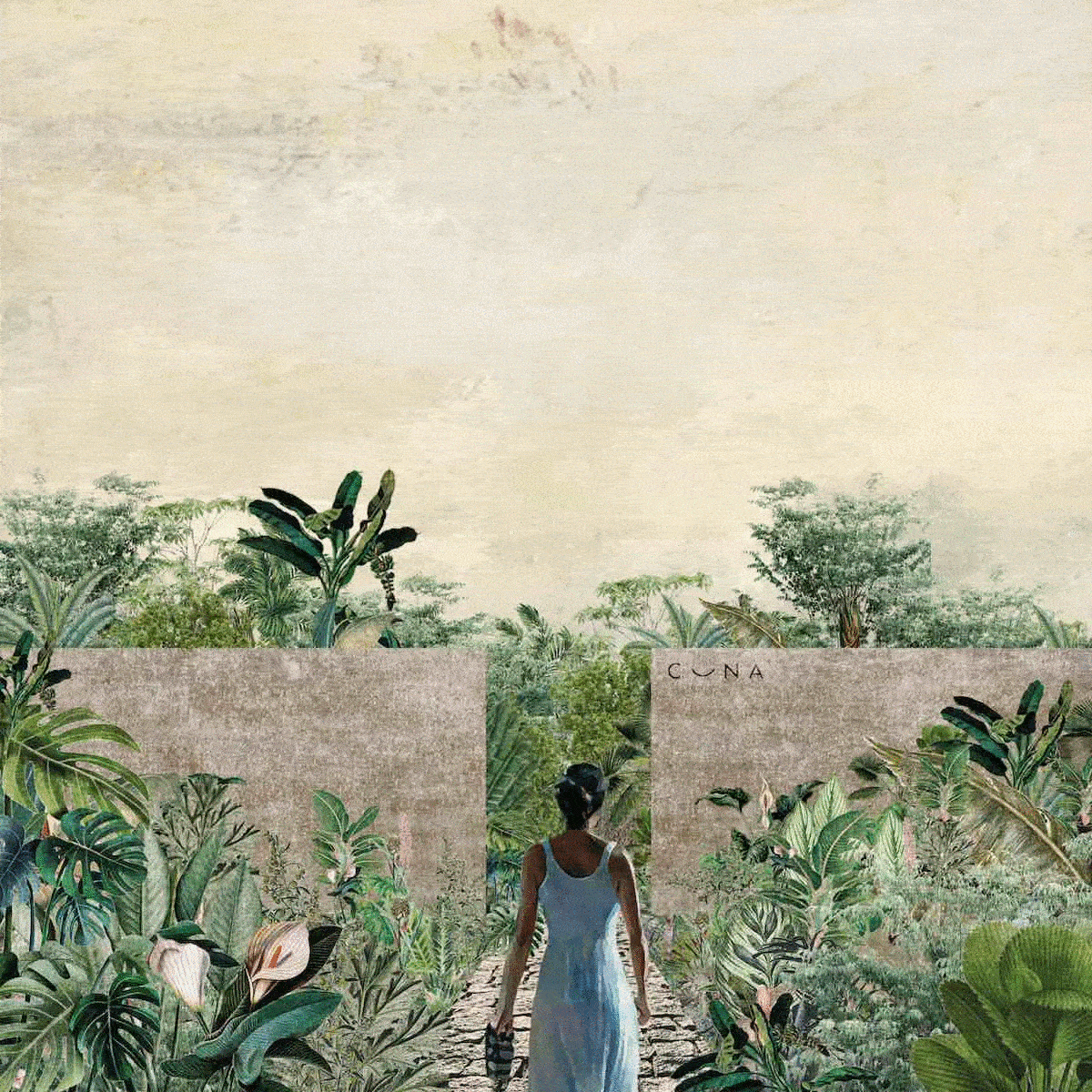 Cuna Cozumel causes the connection between the being and its land, between the natural and the built to give rise to new atmospheres that commune with the site.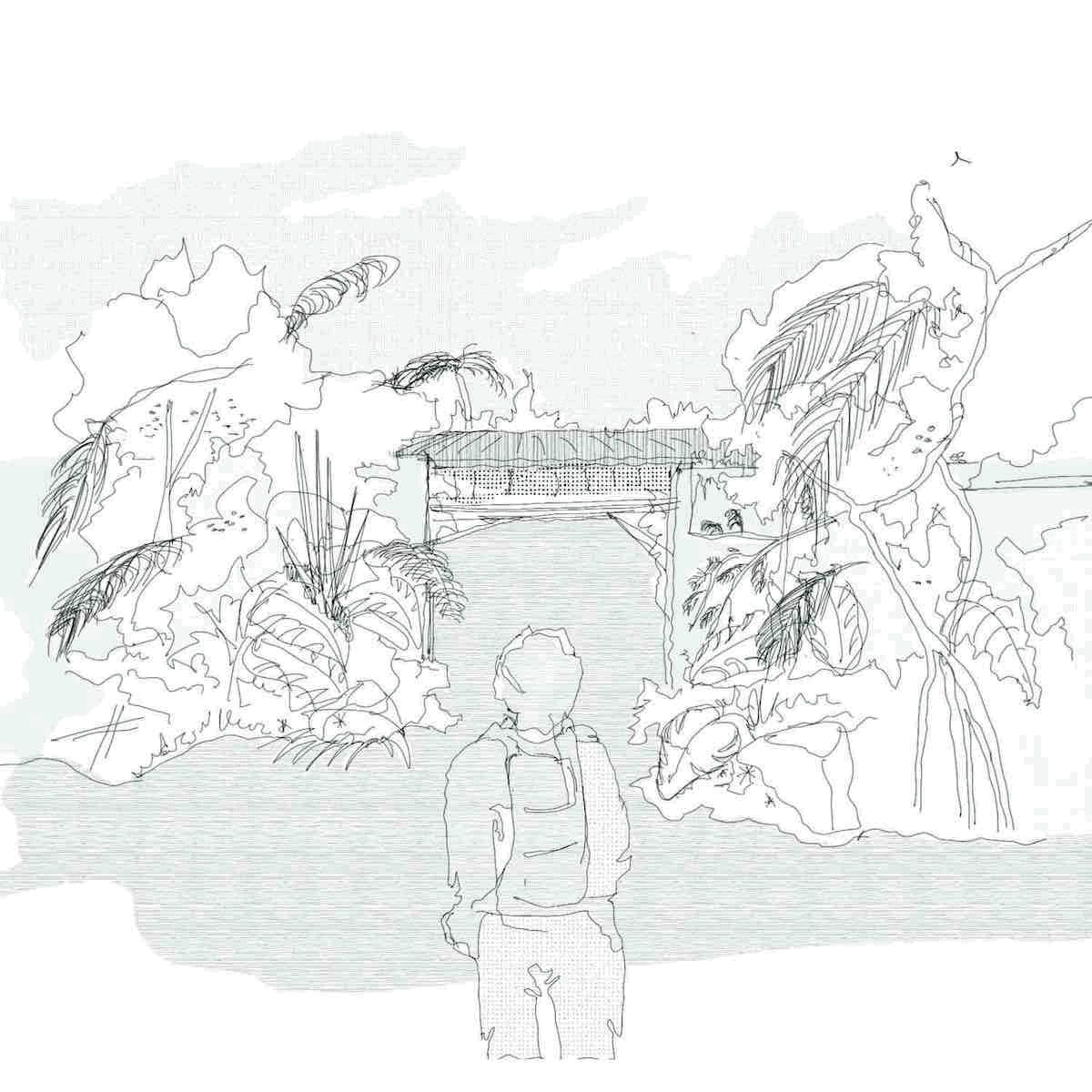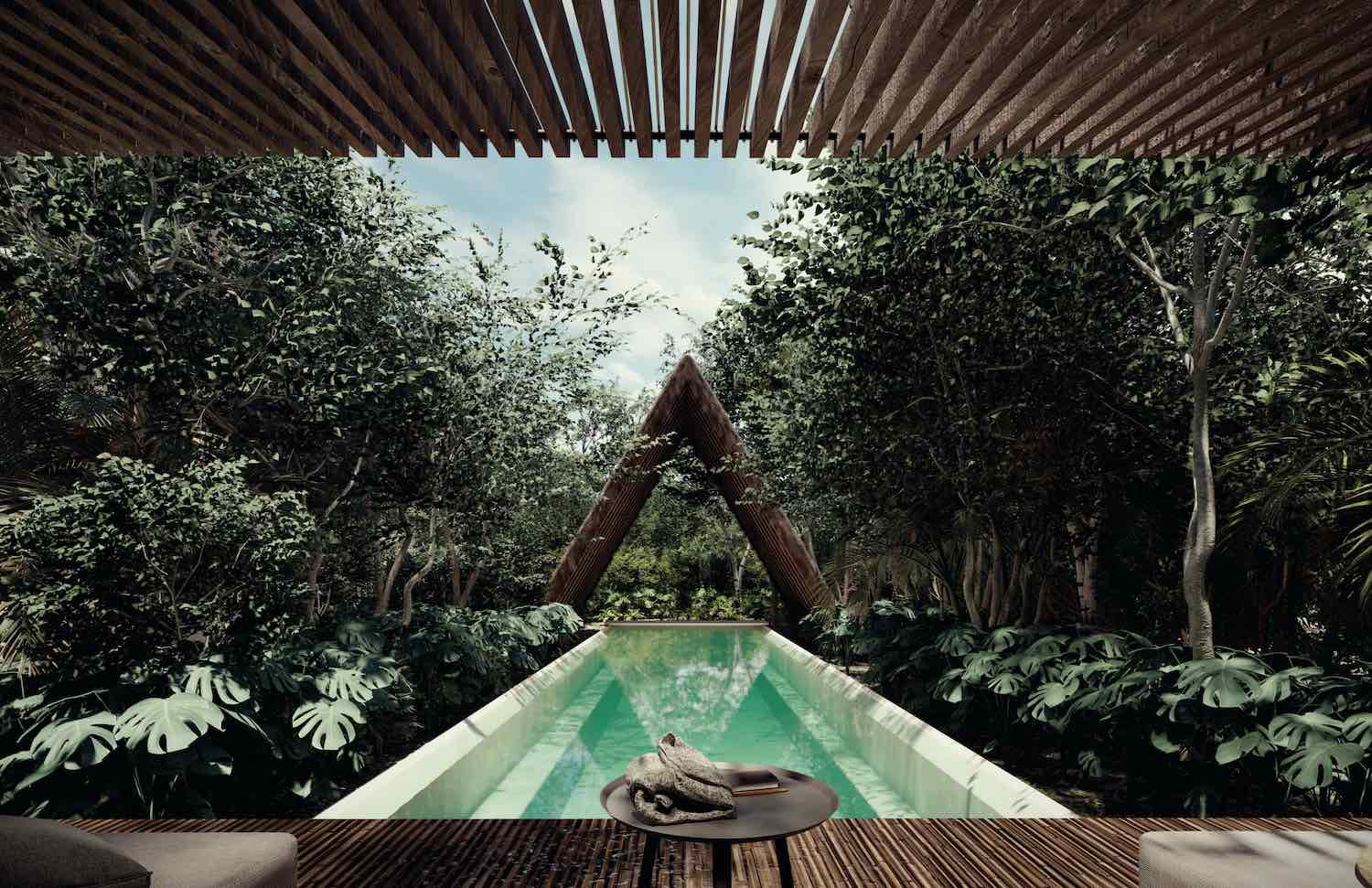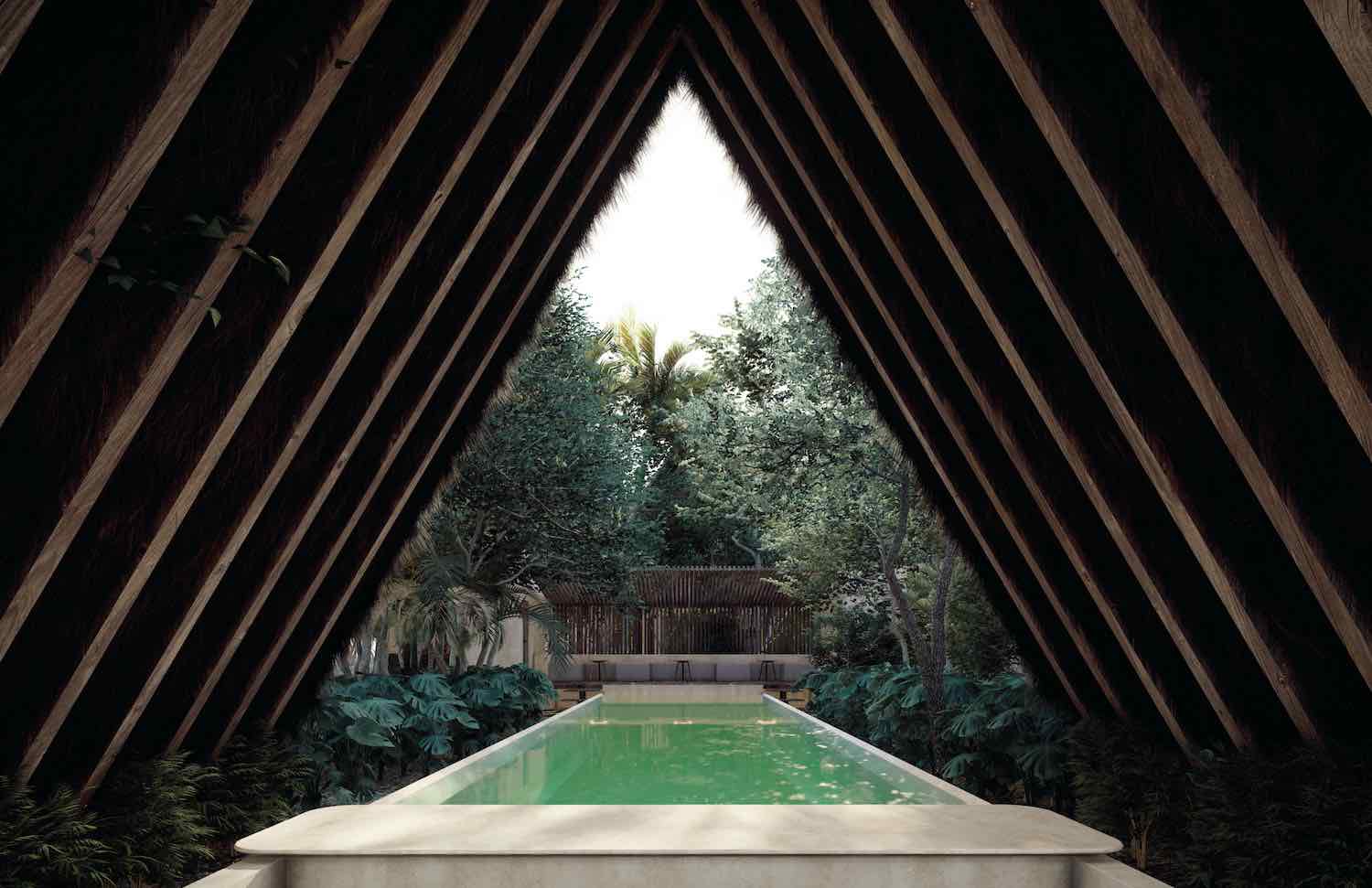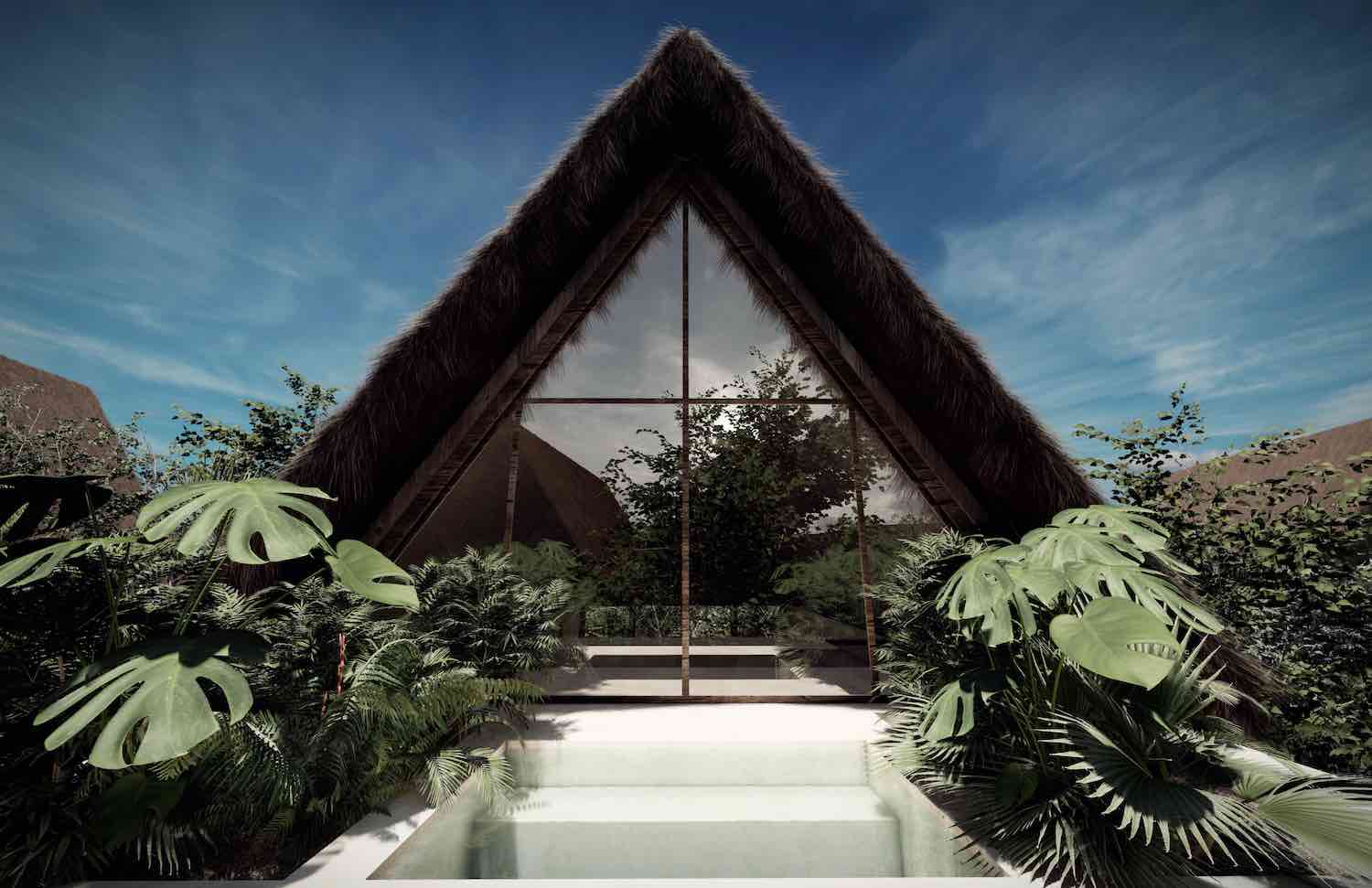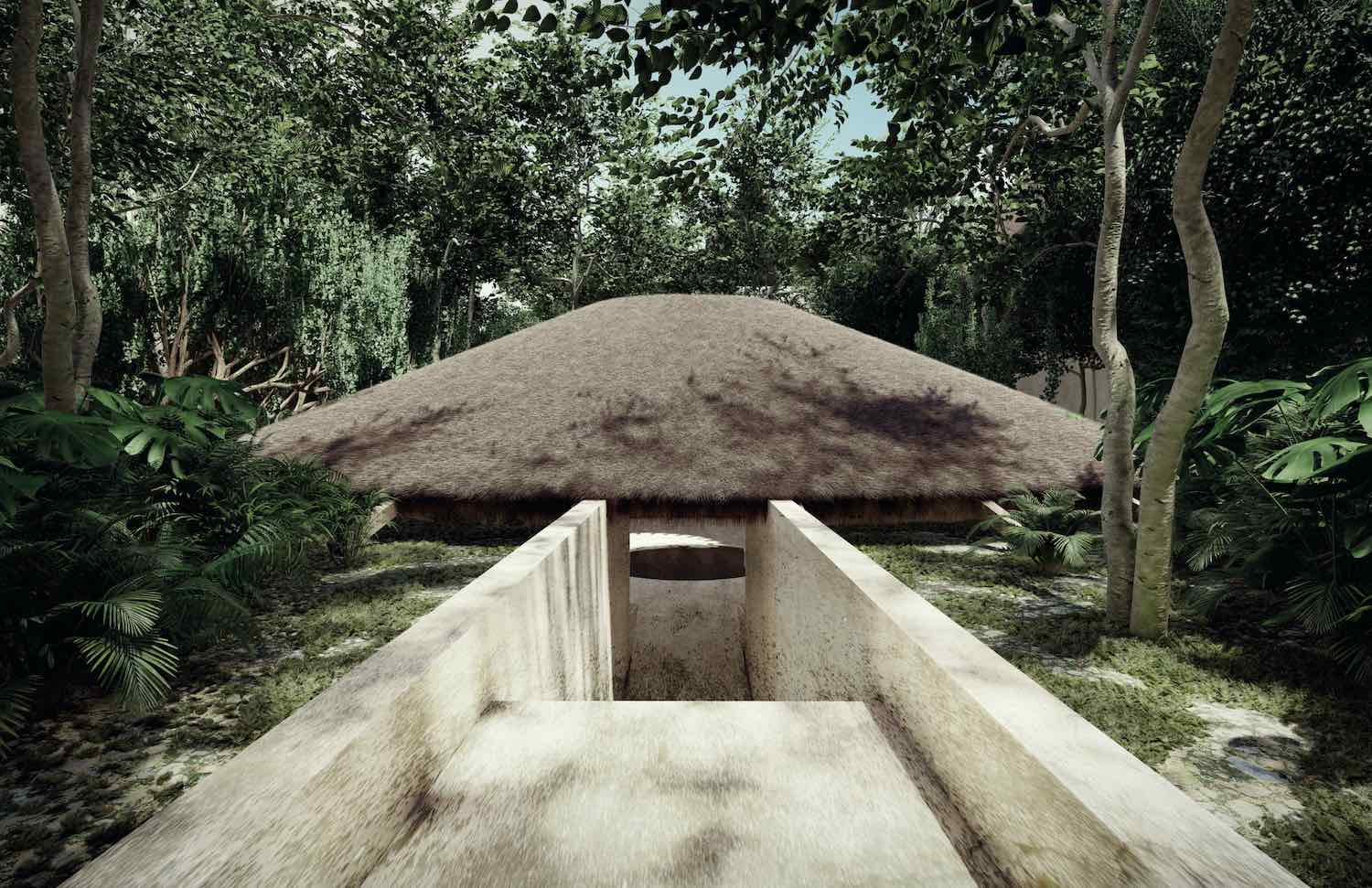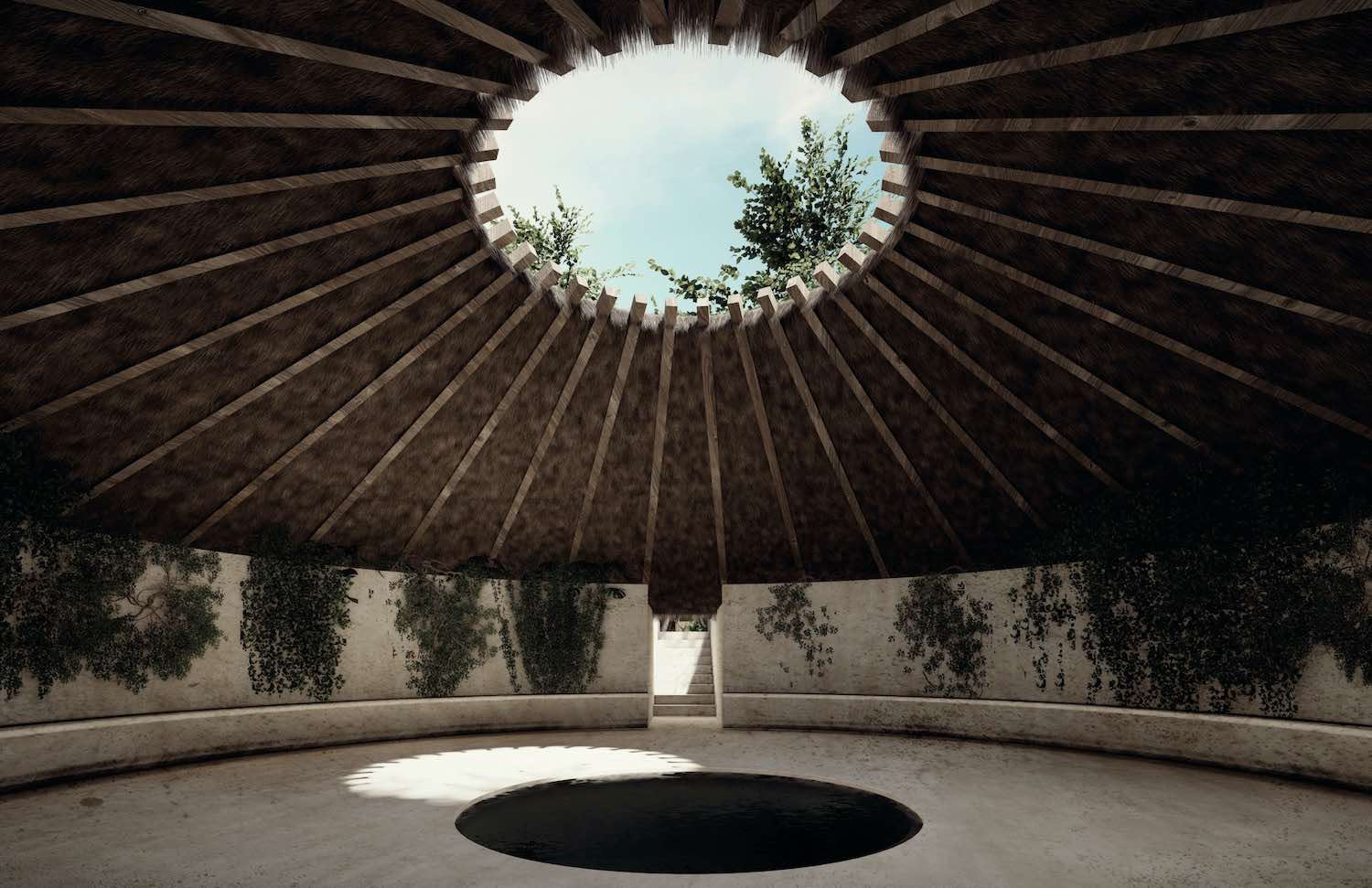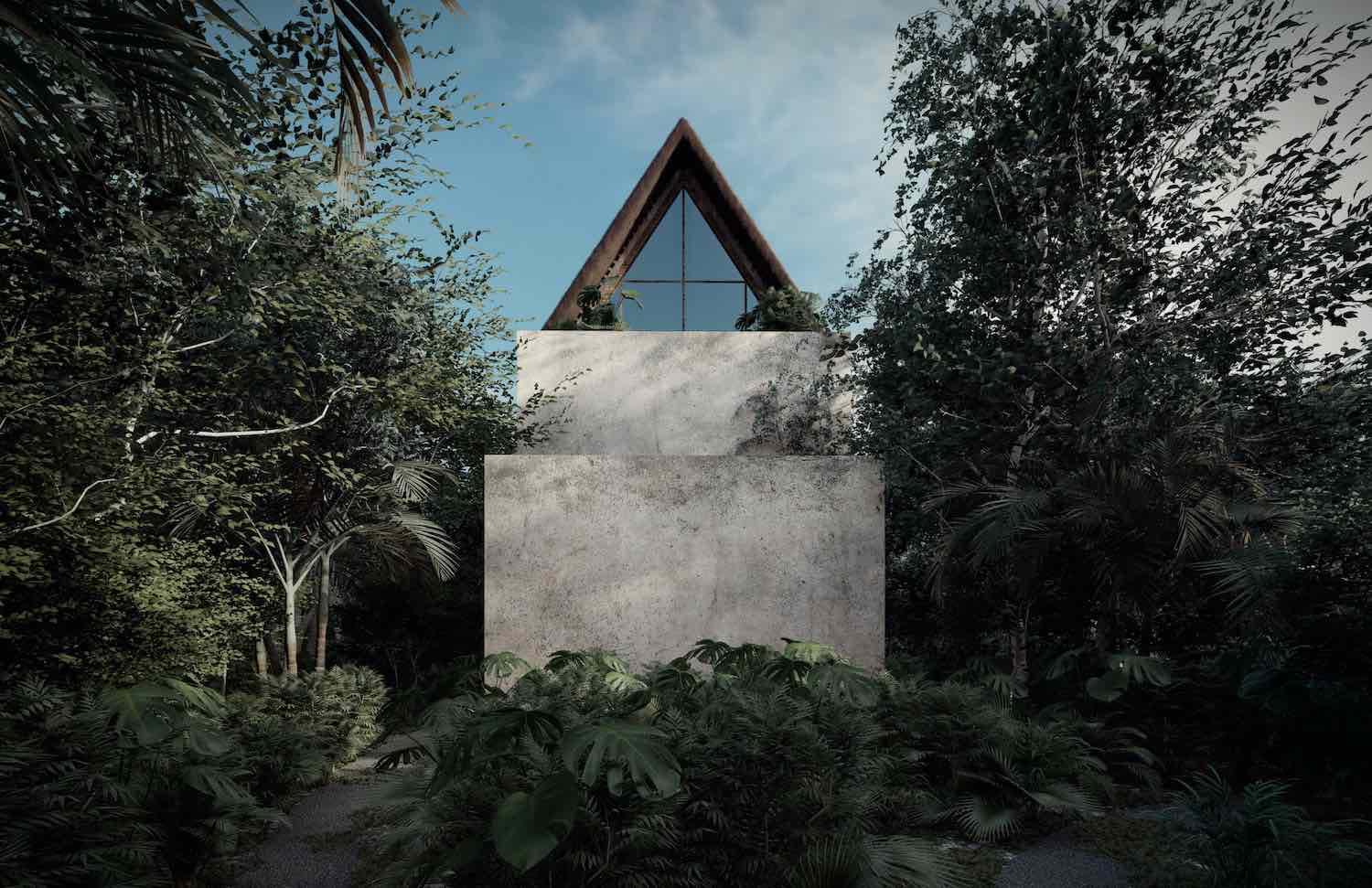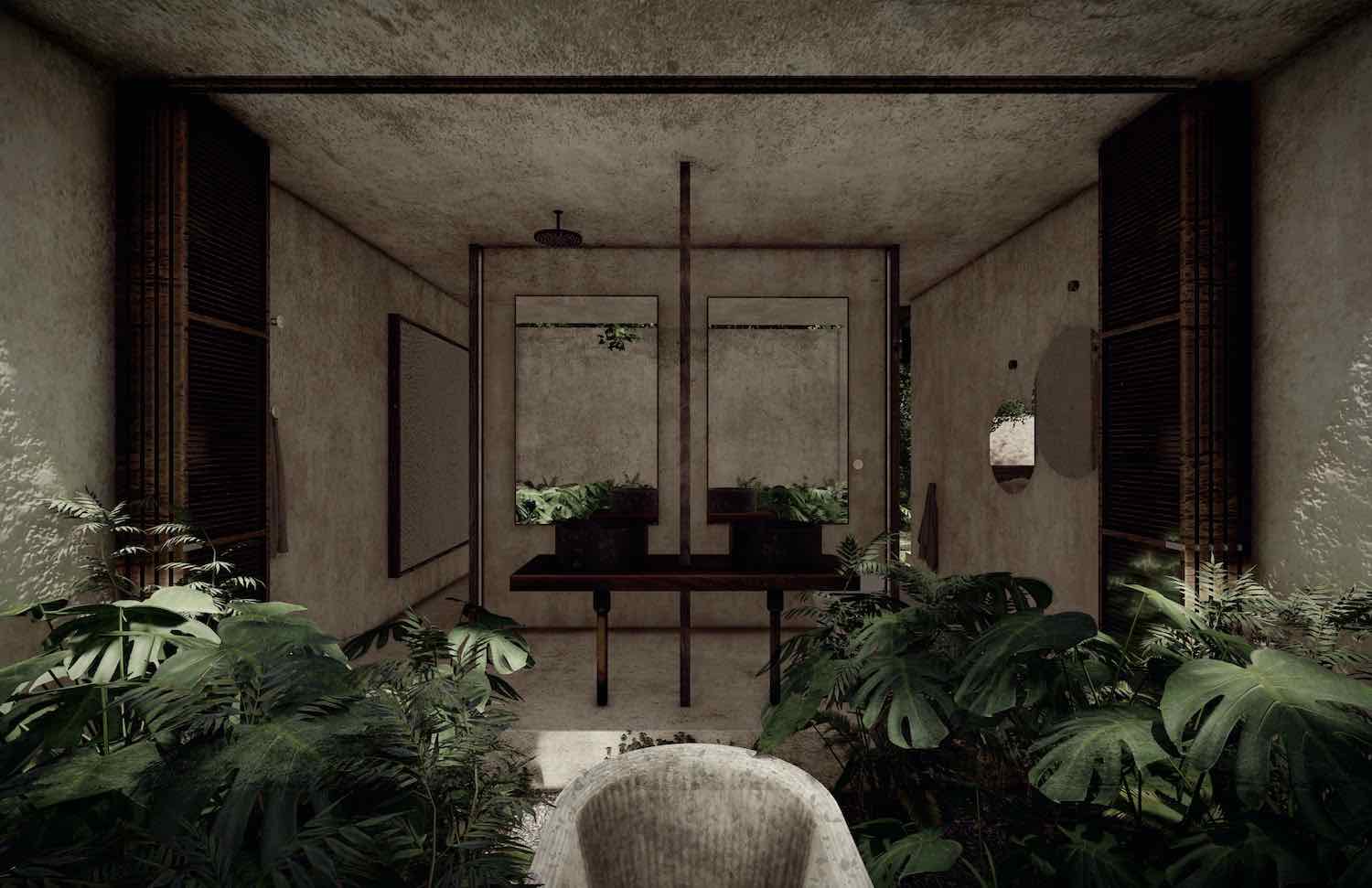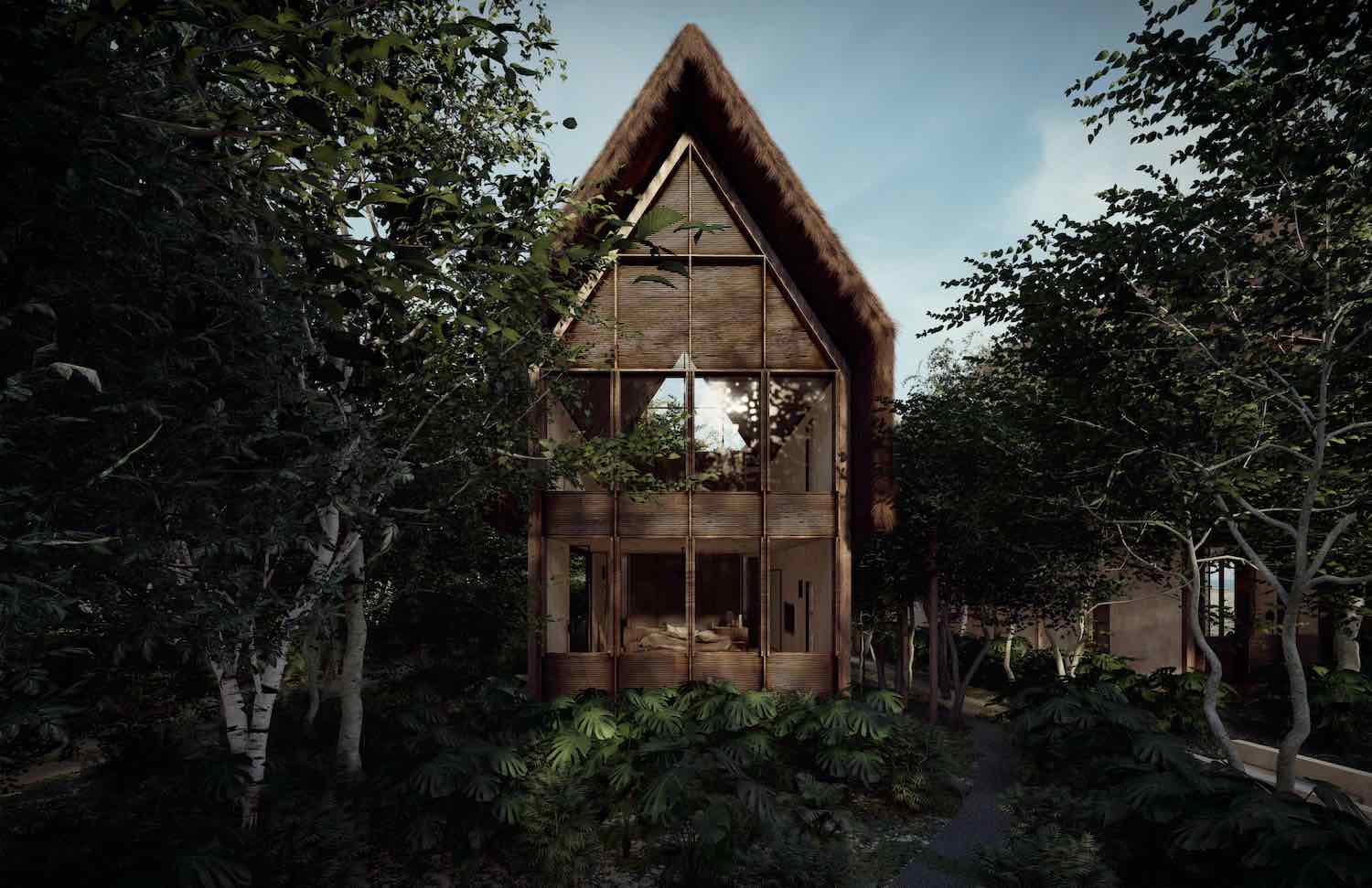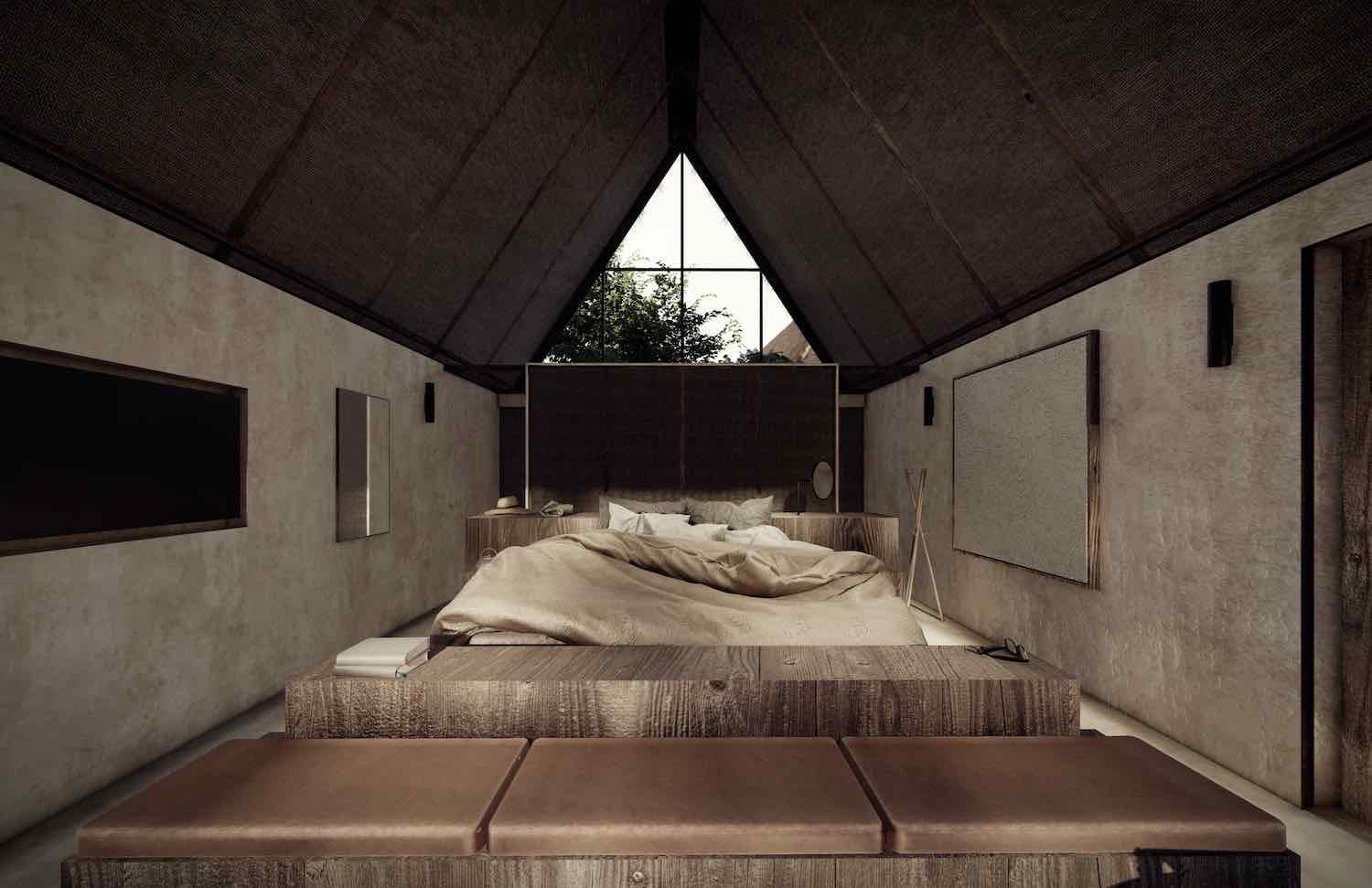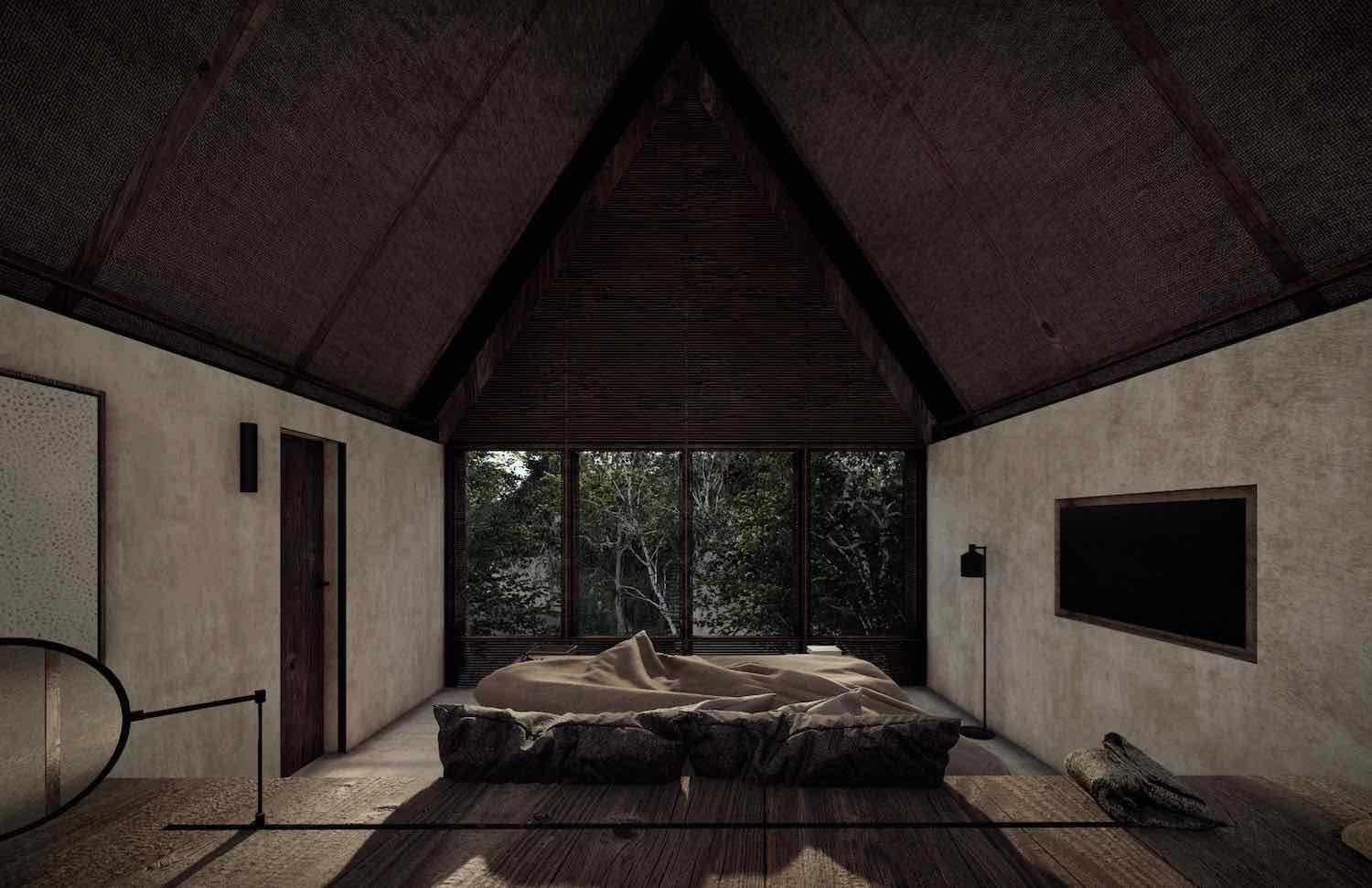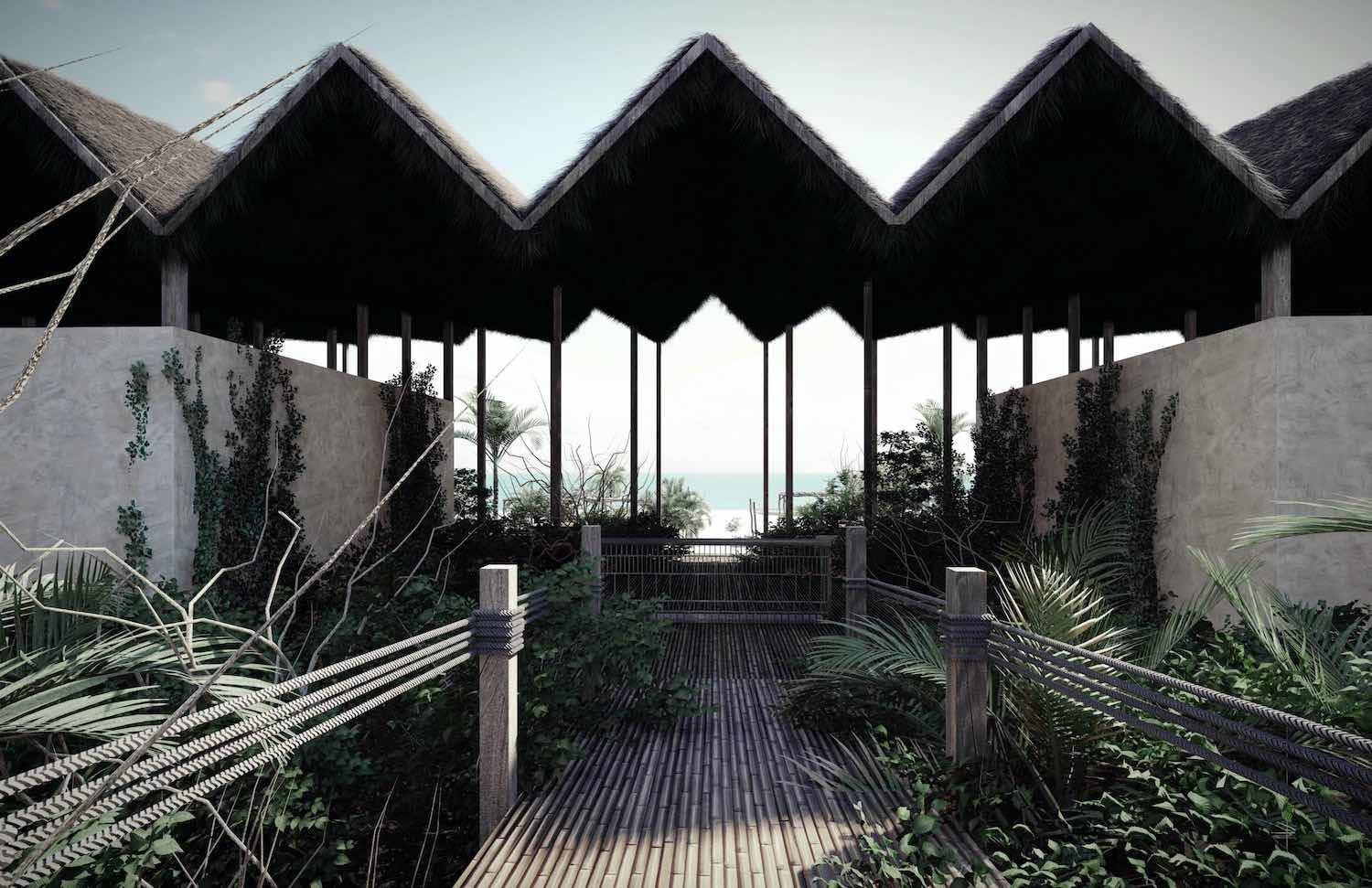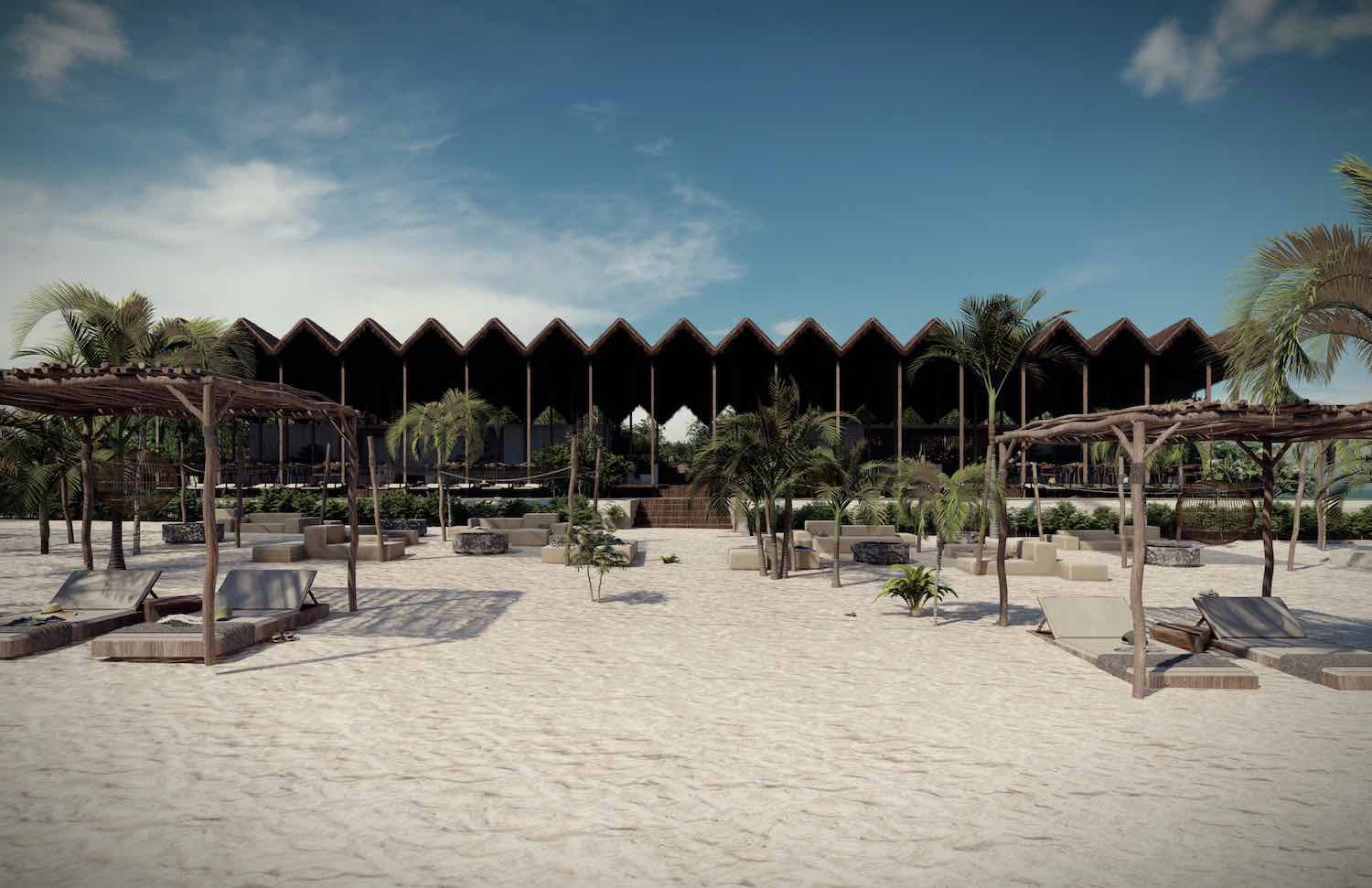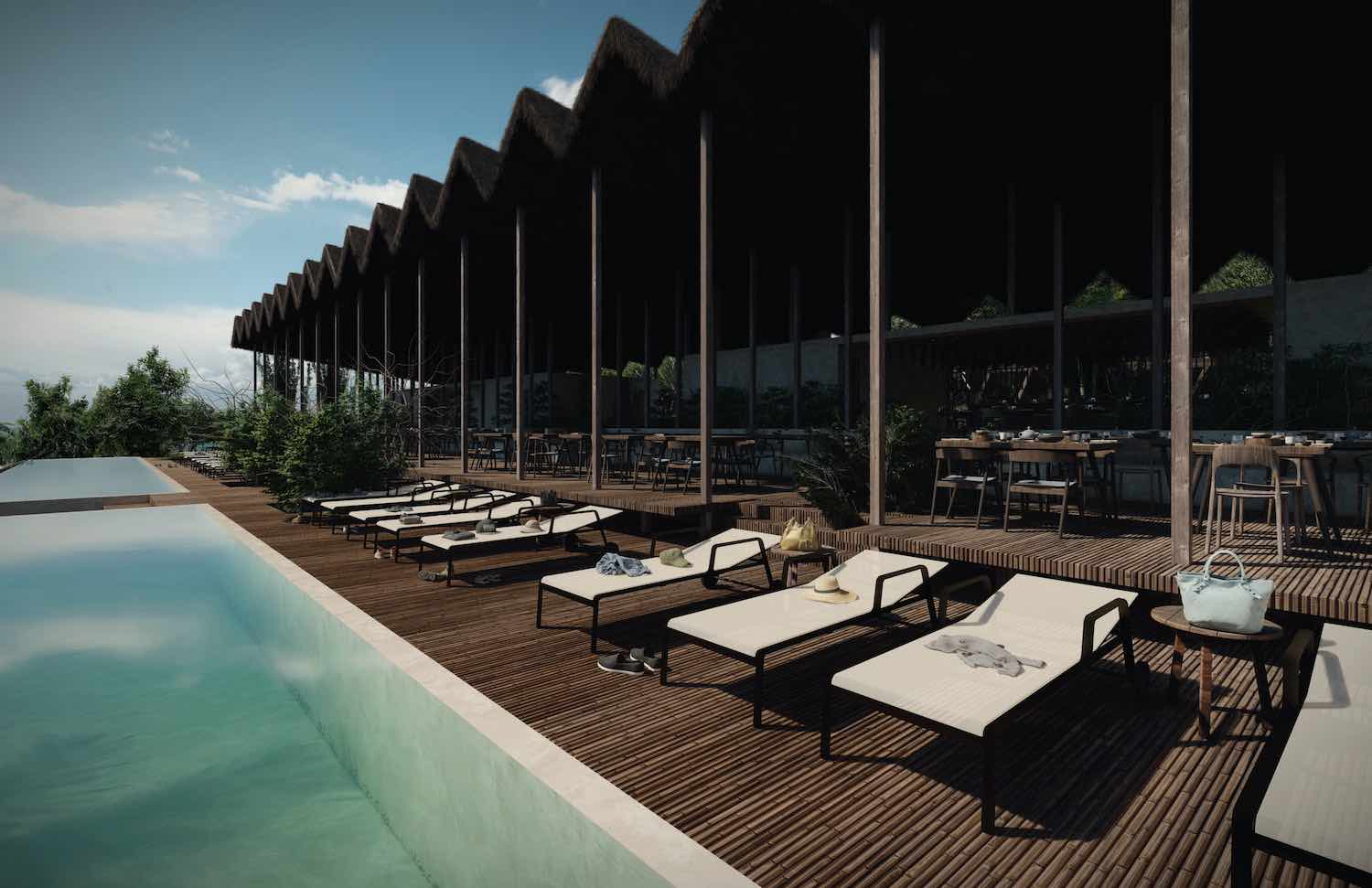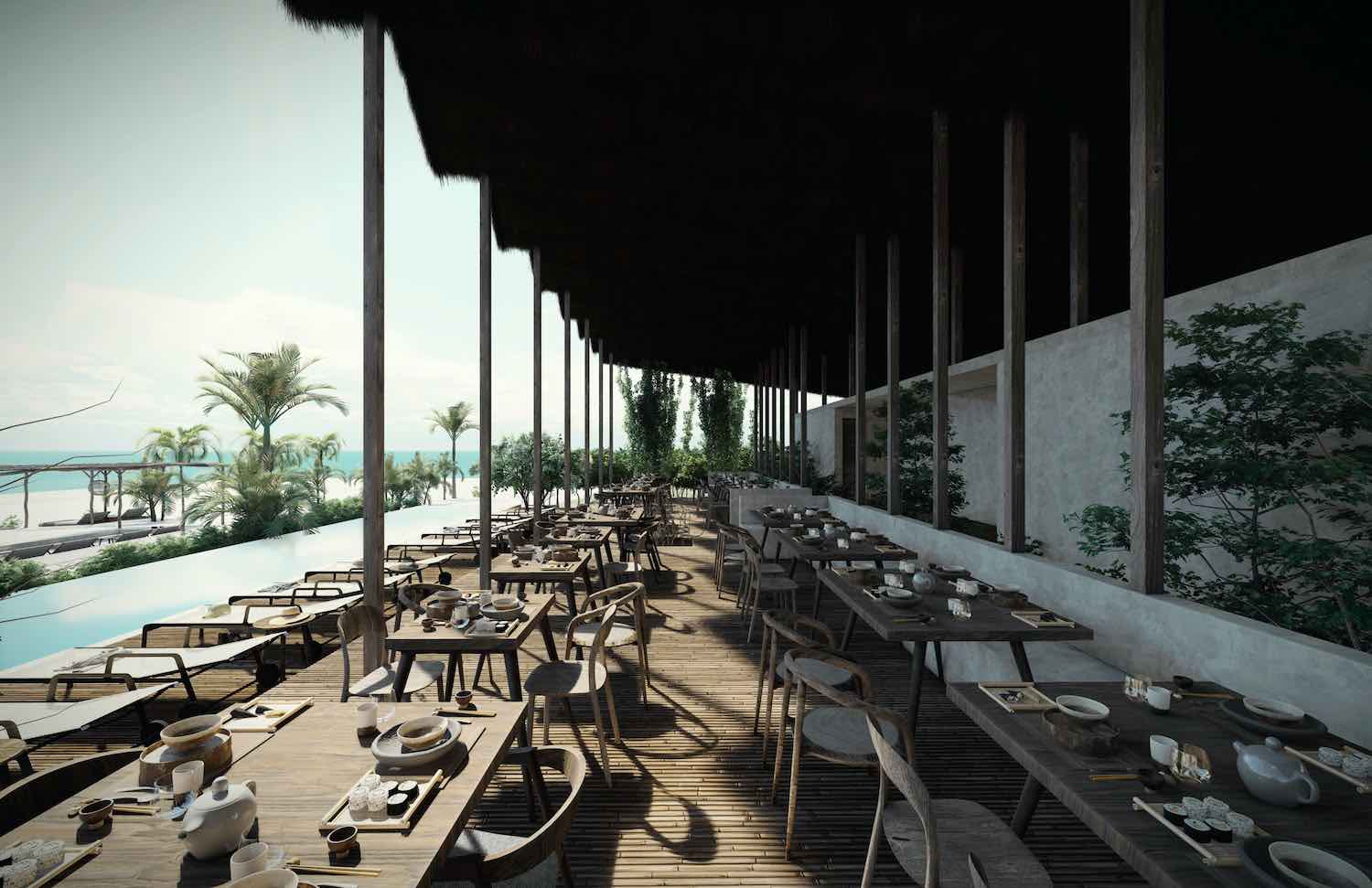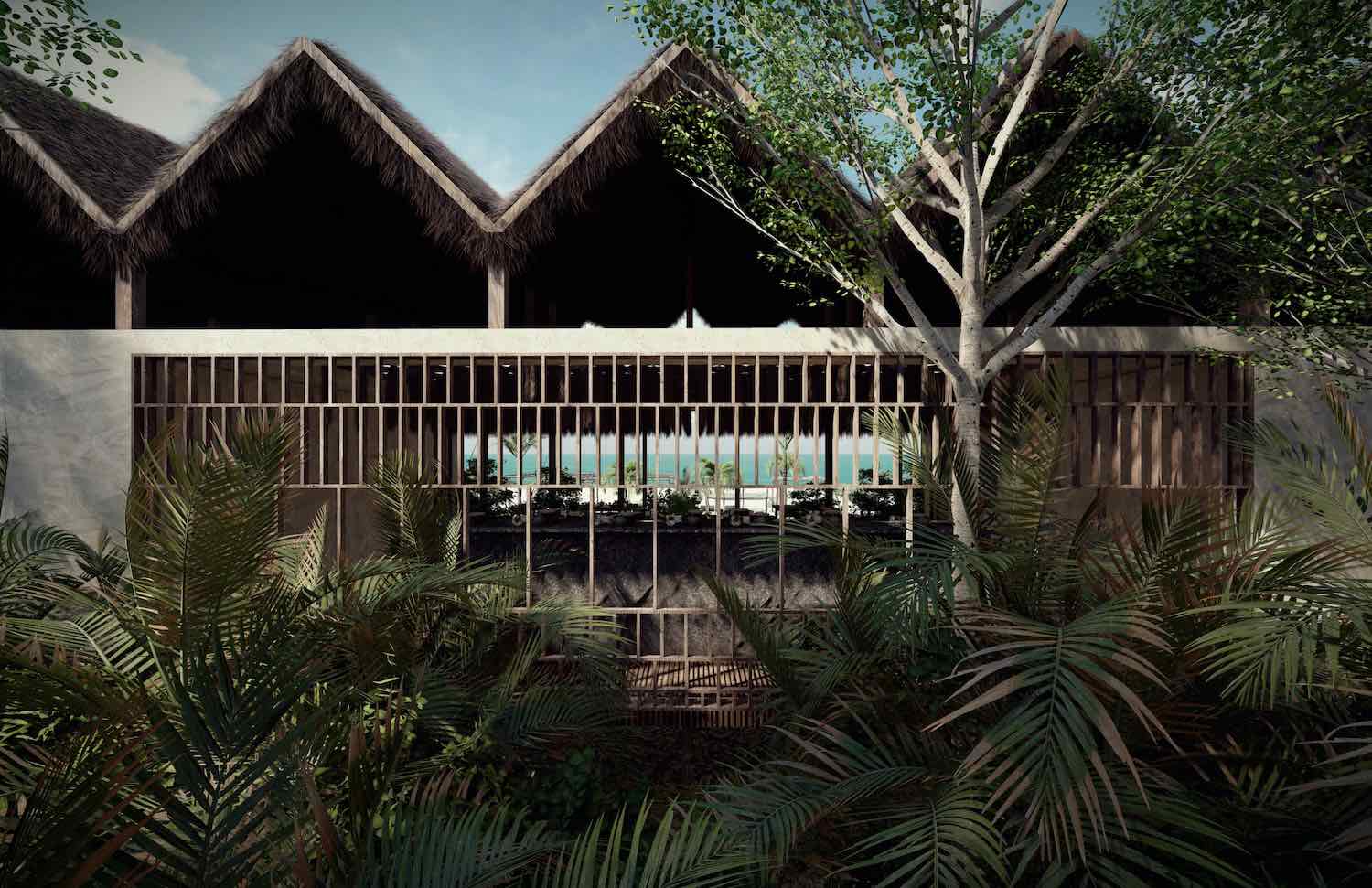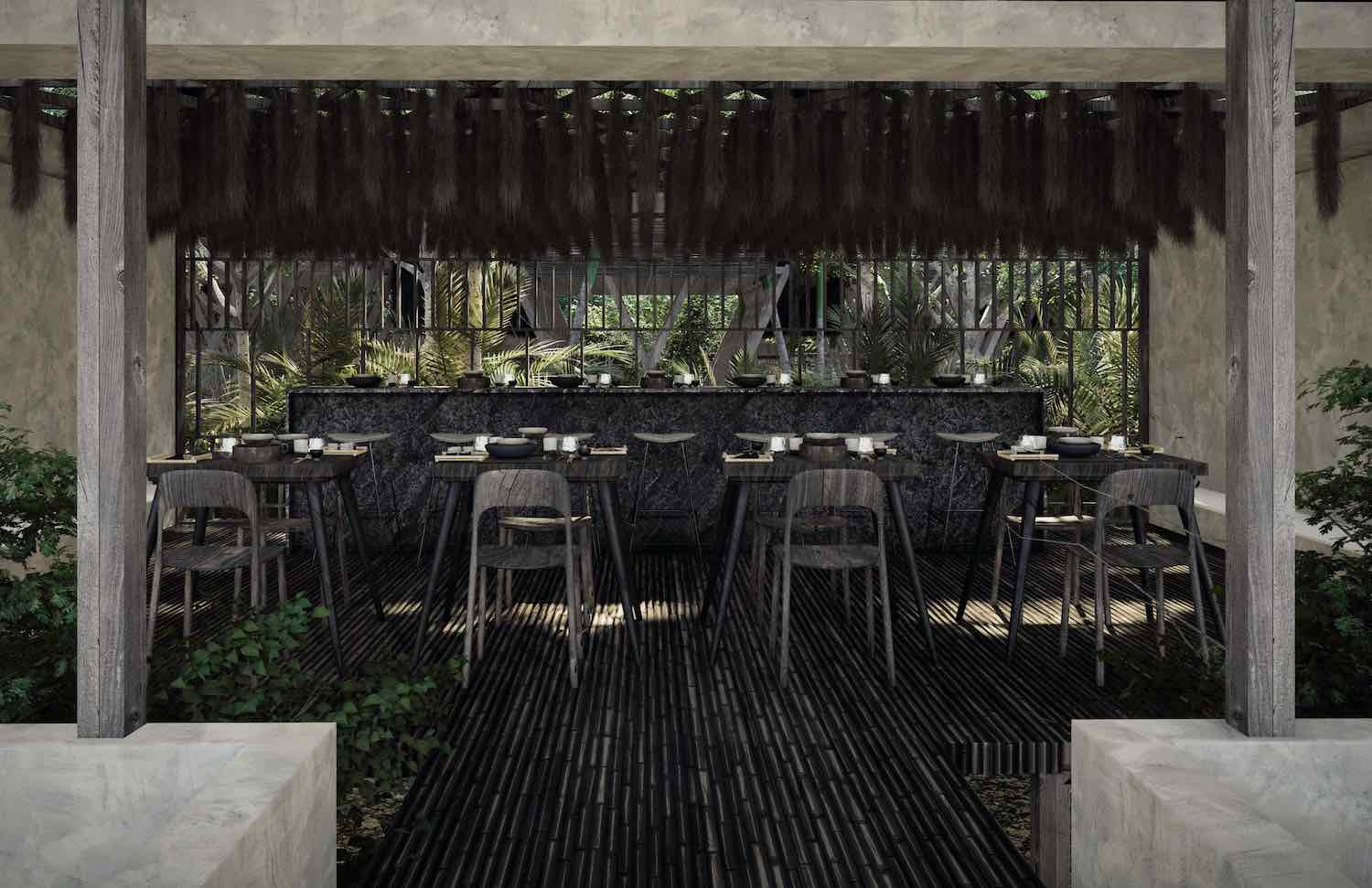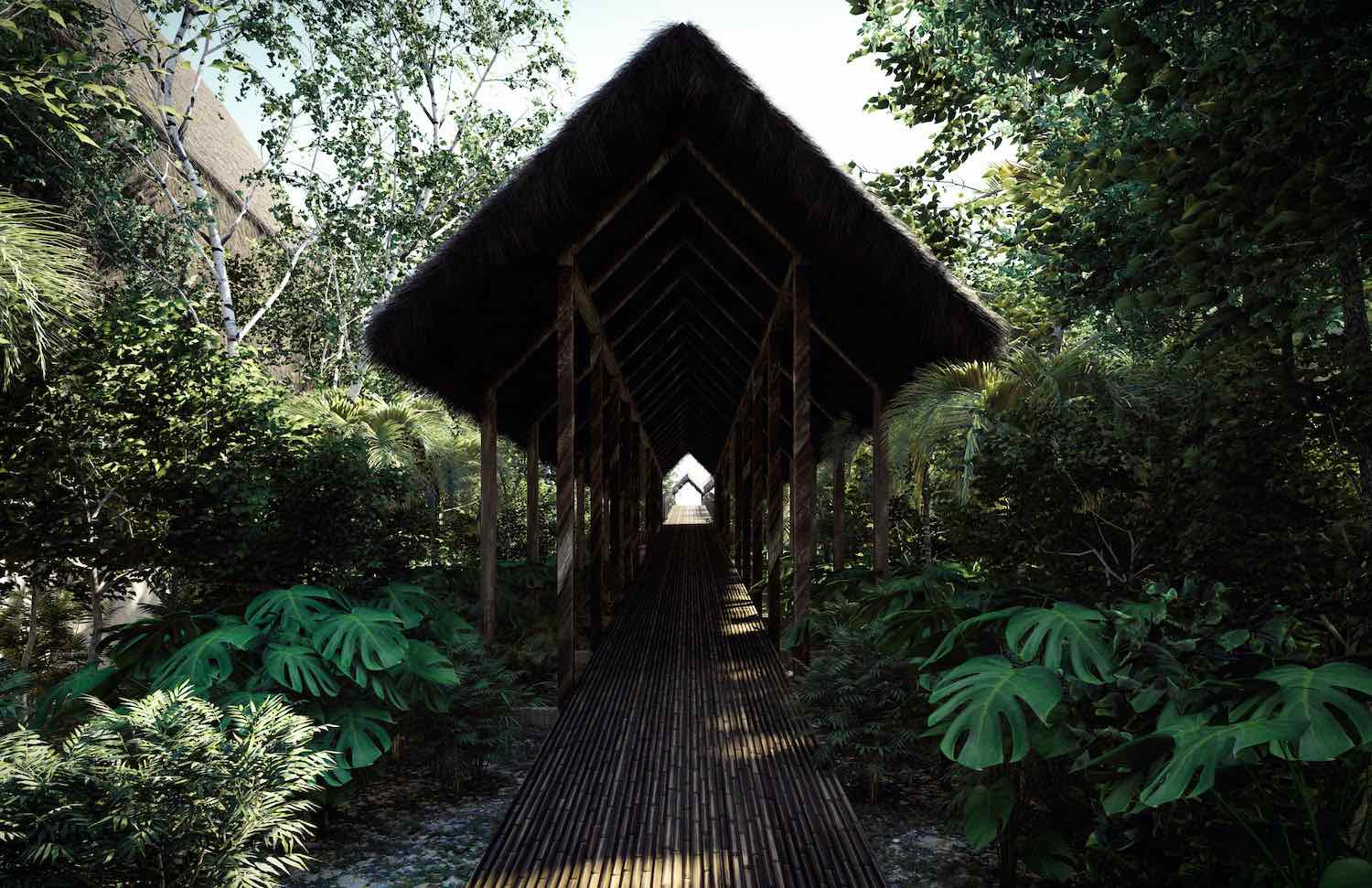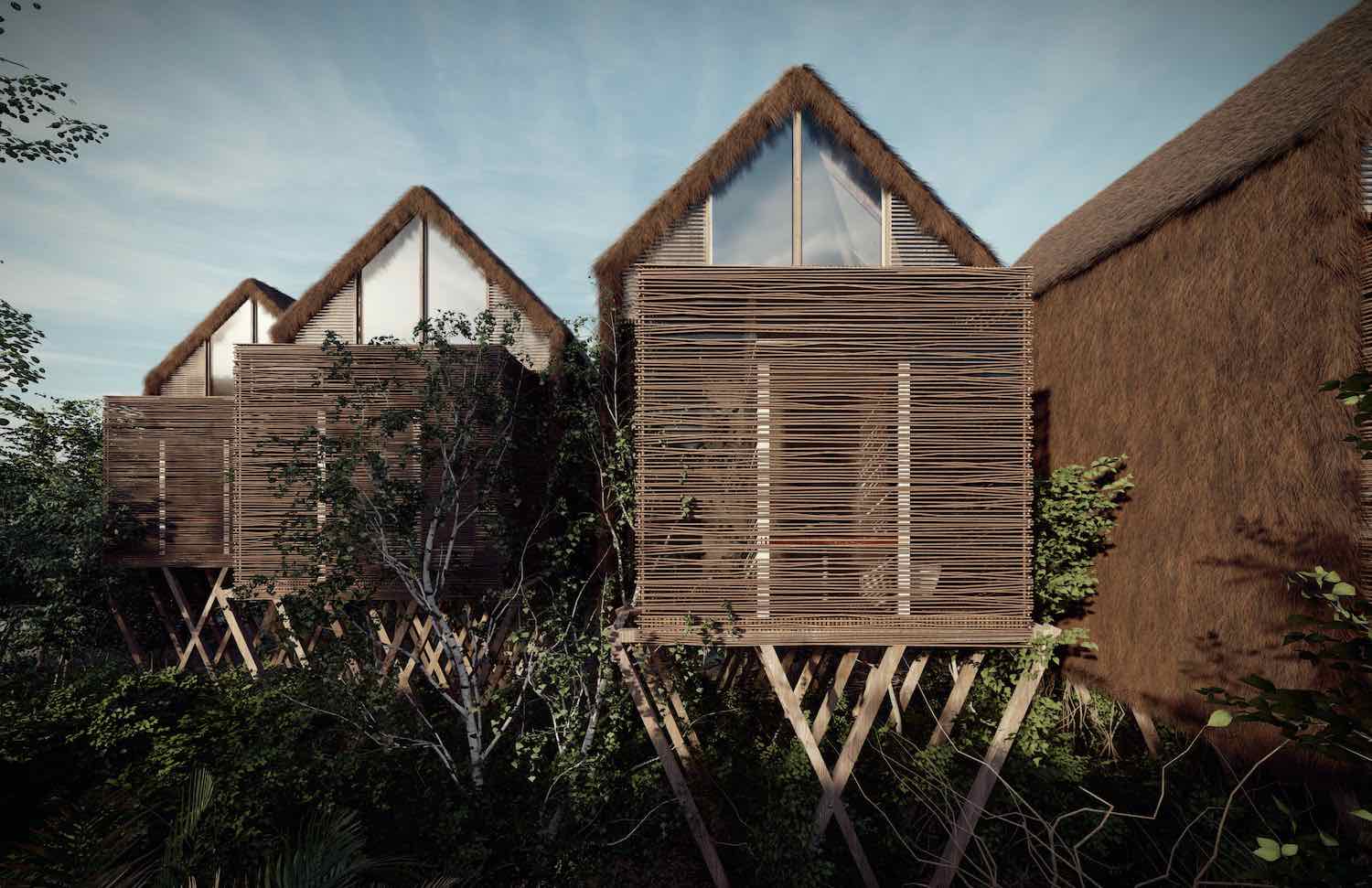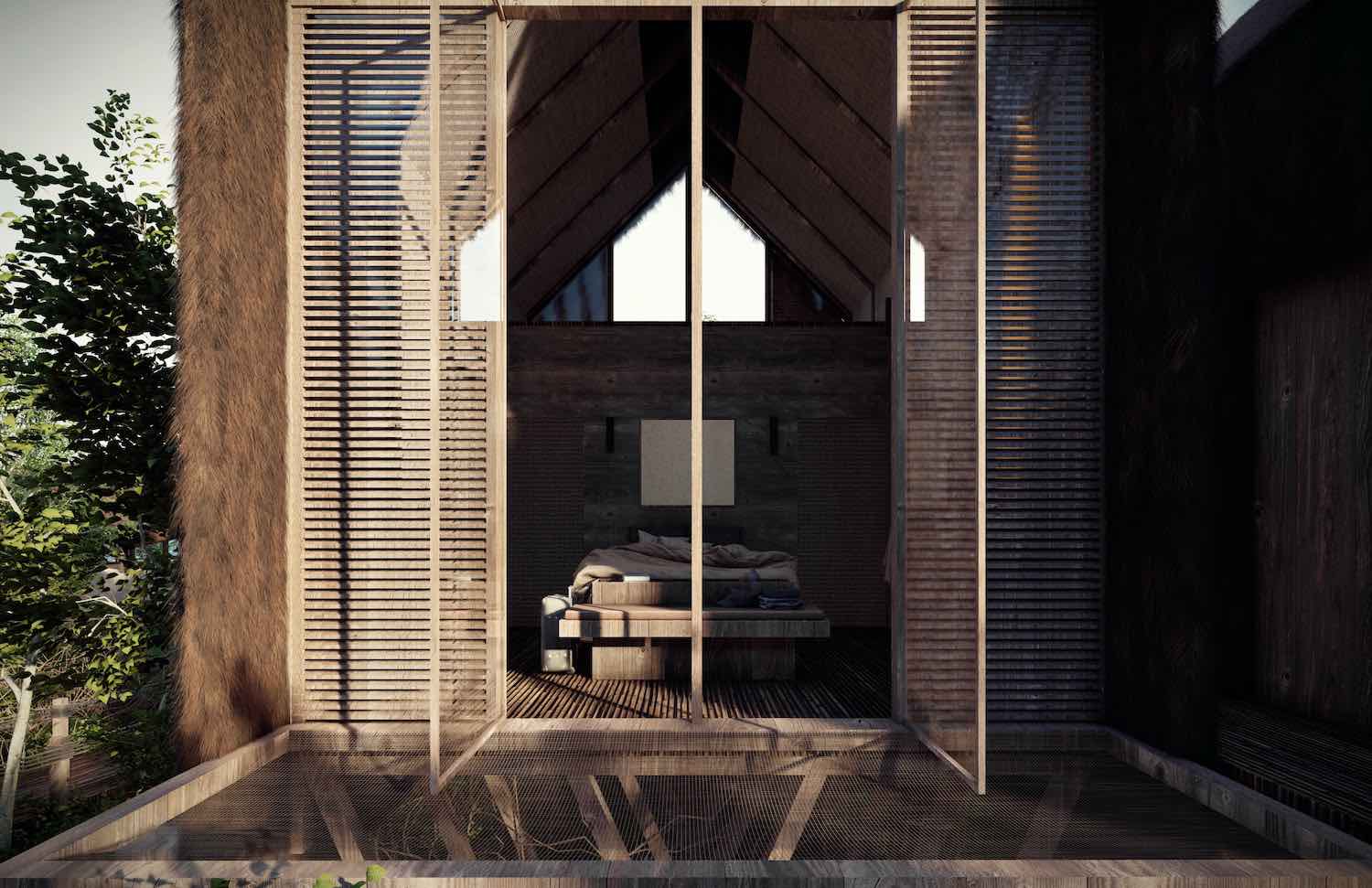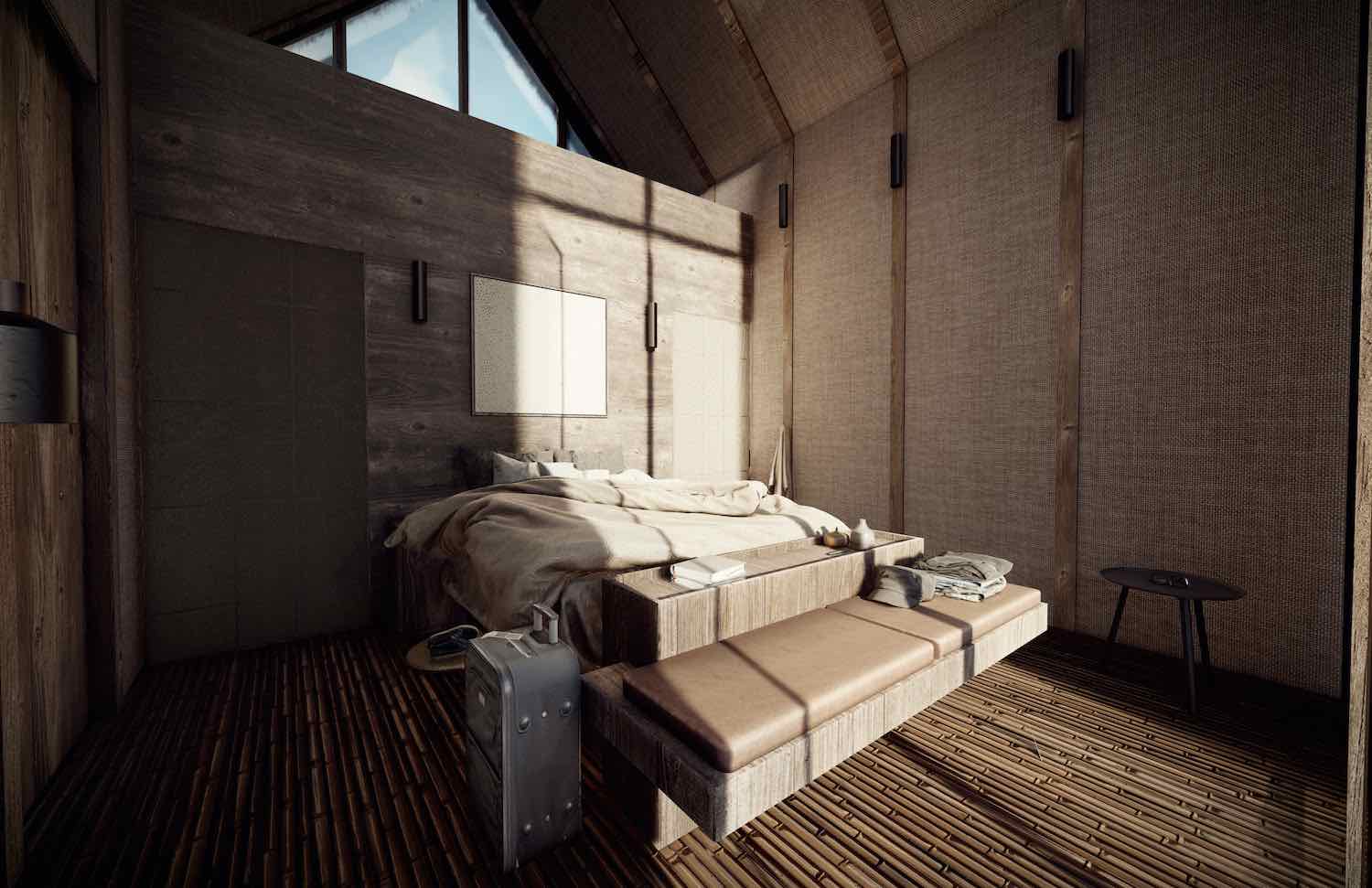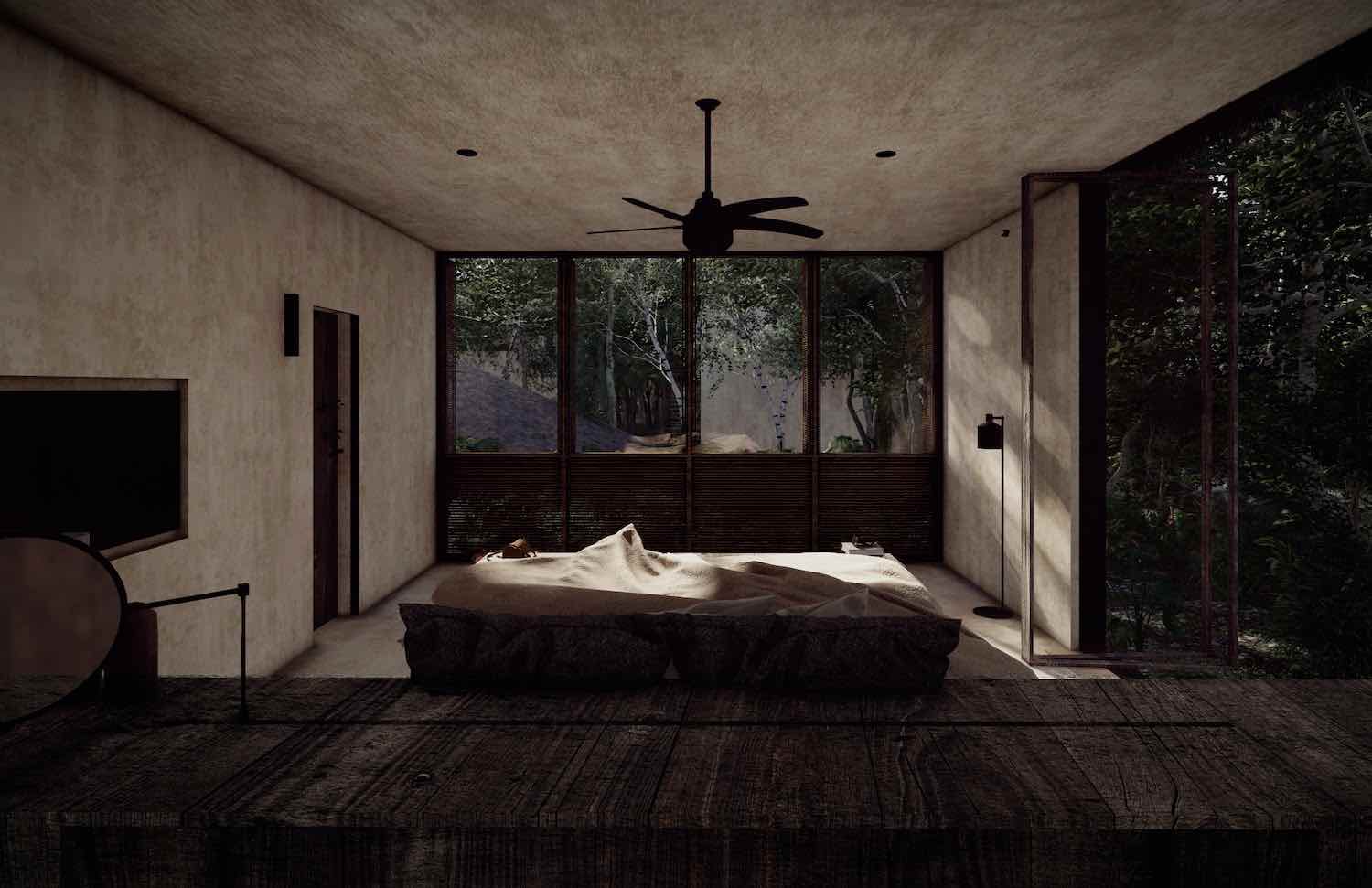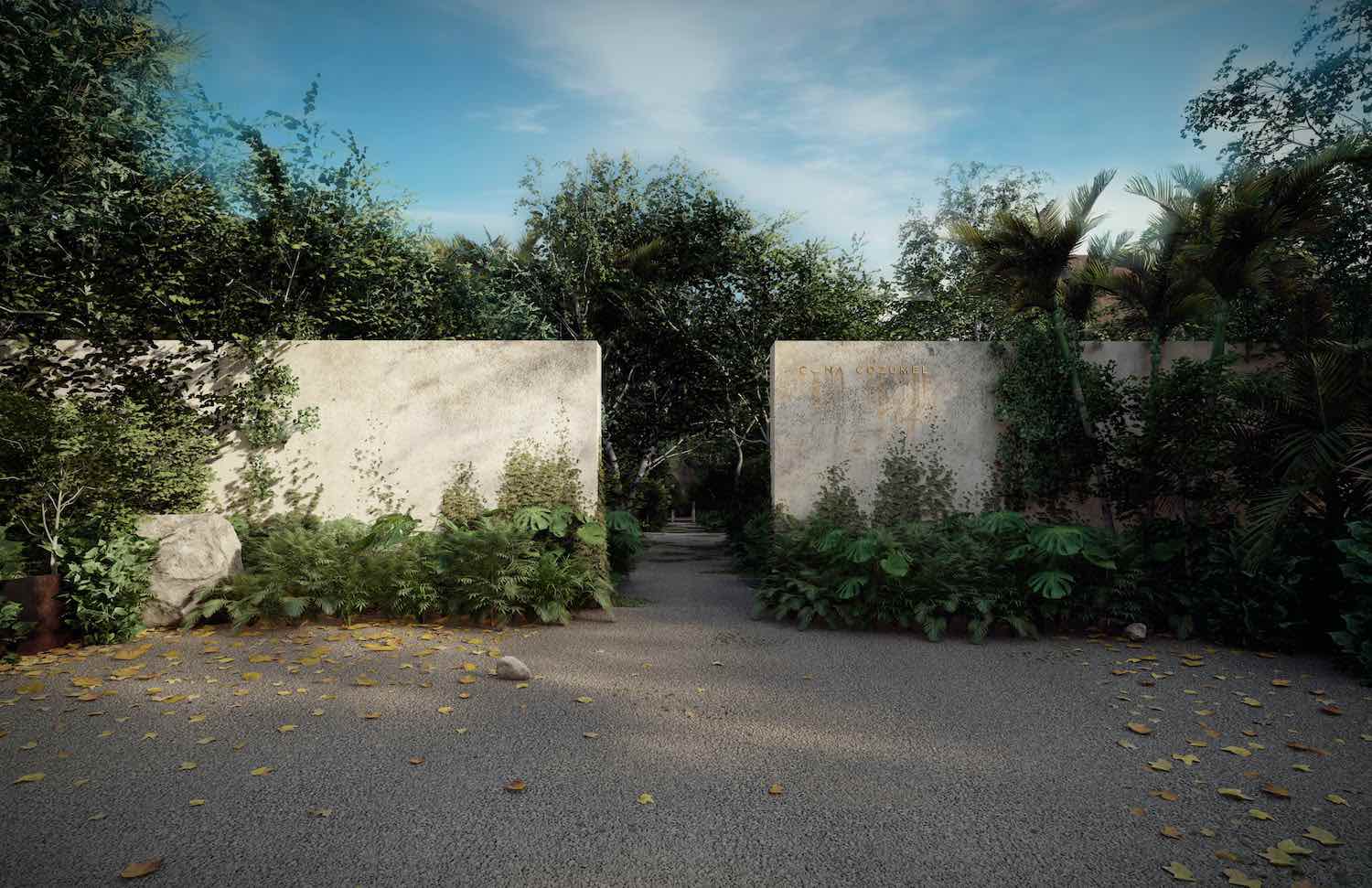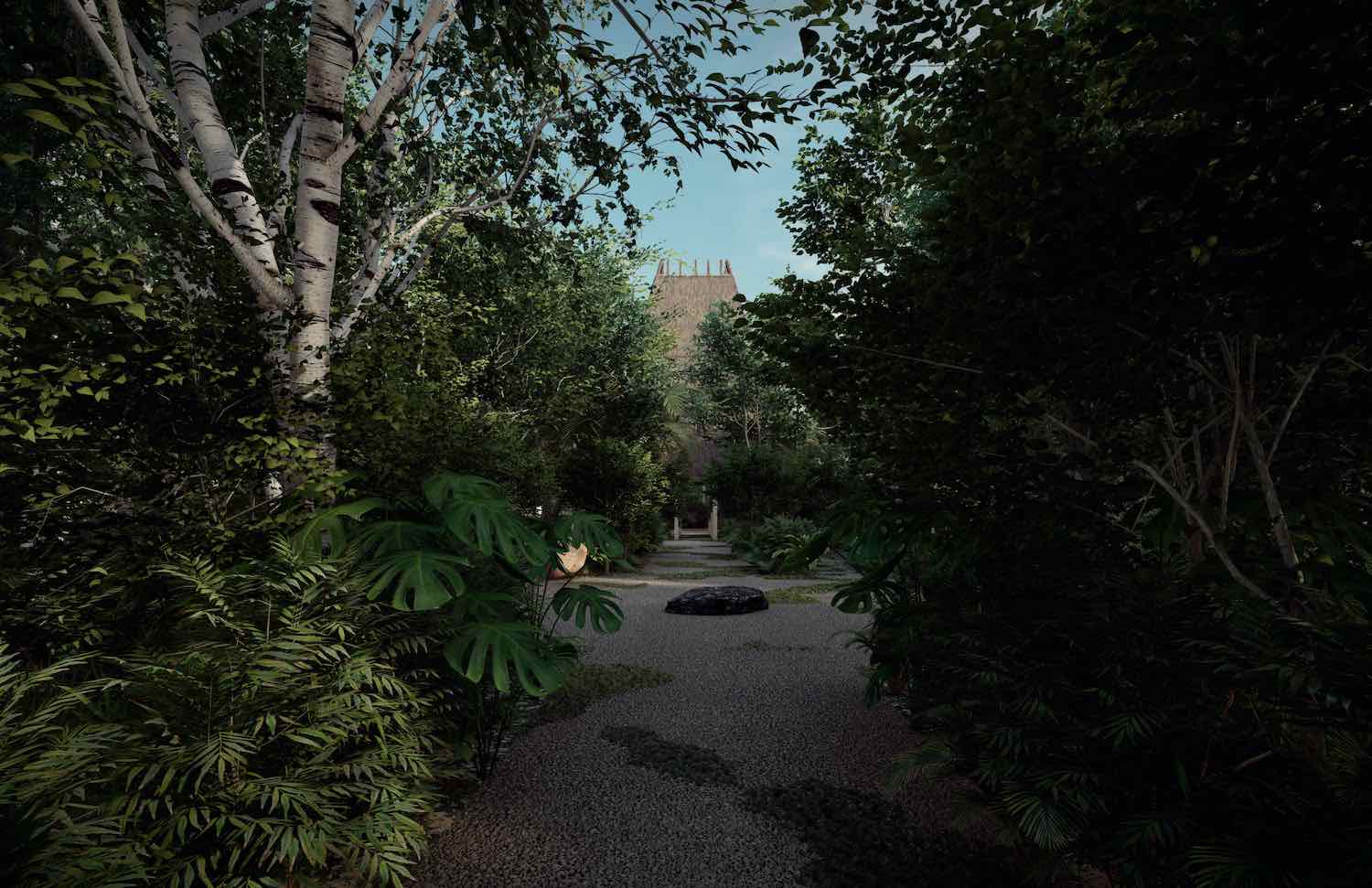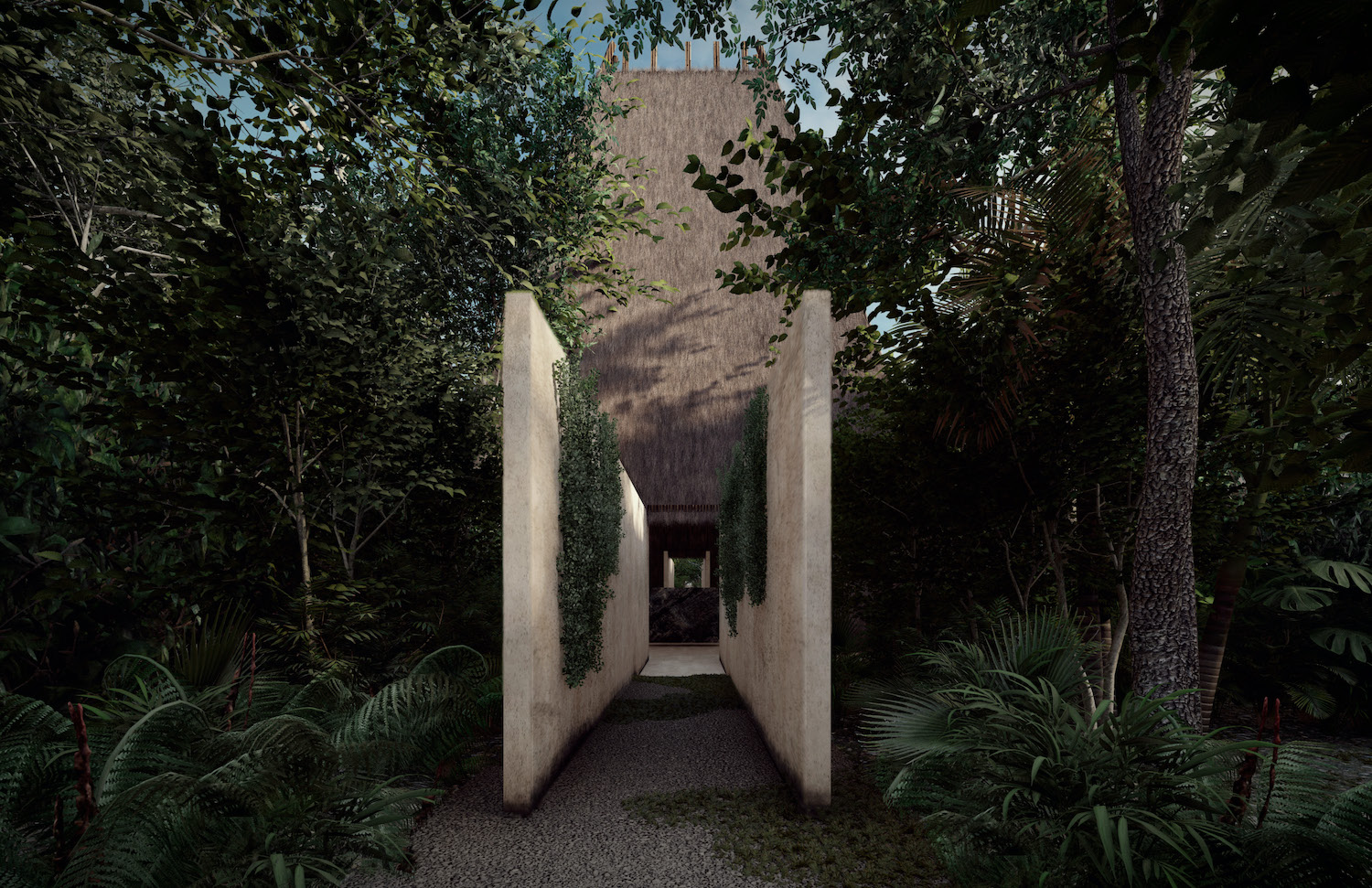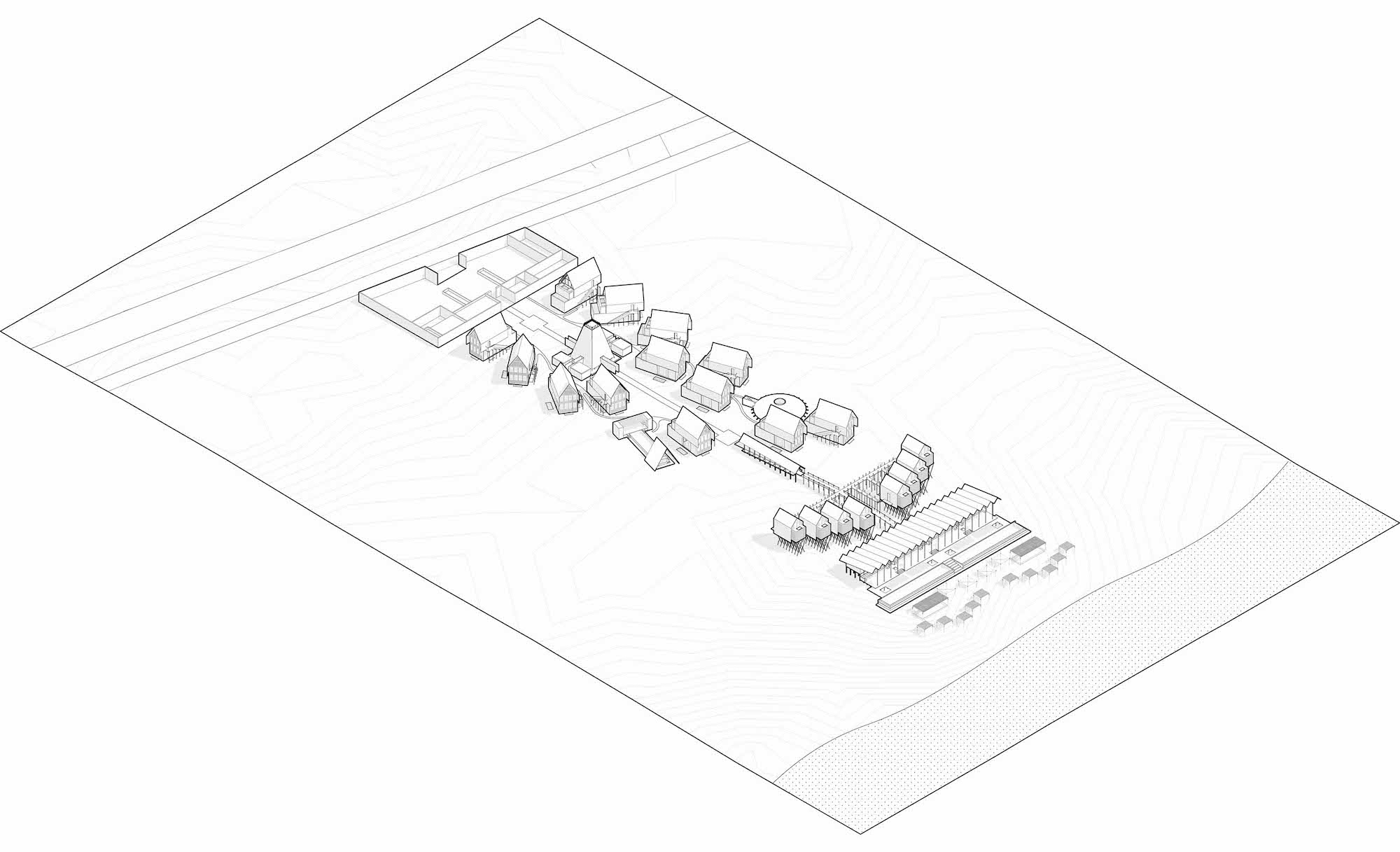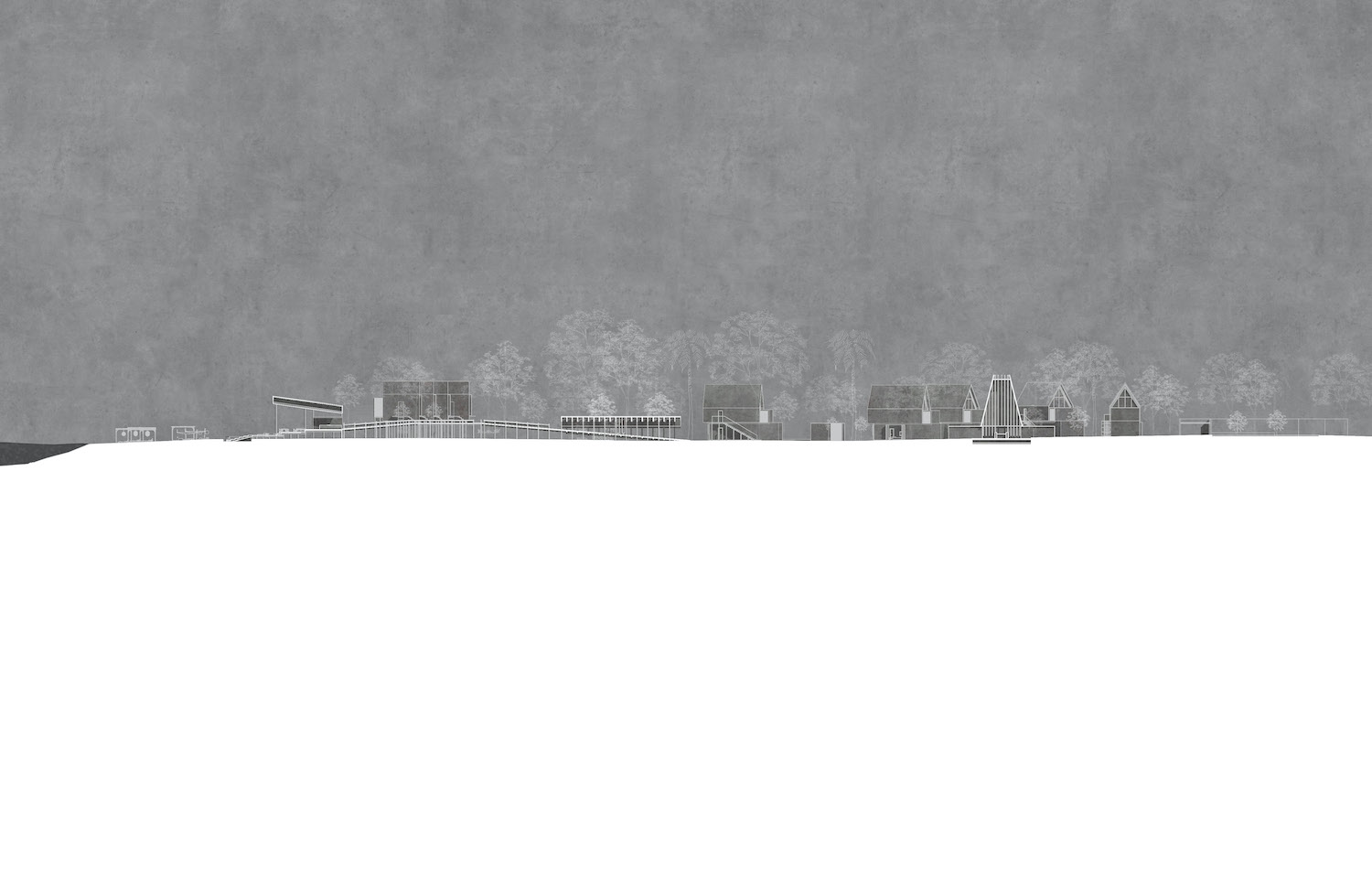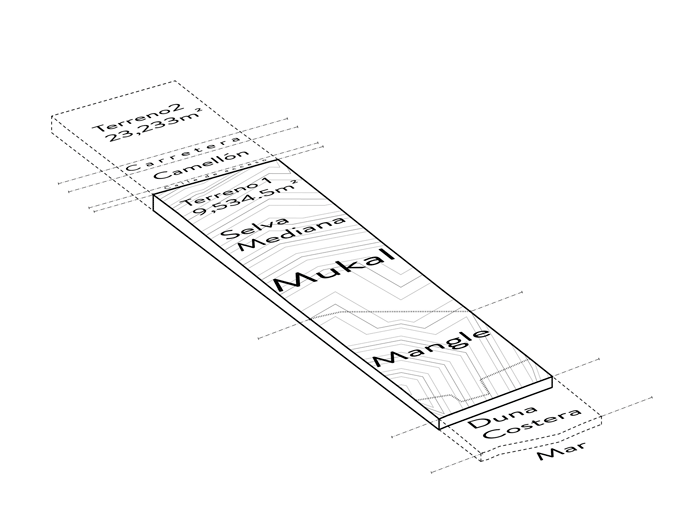 ---
Project name: Cuna Cozumel
Architecture firm: Sierra + Ramirez de Aguilar Arquitectos
Location: Cozumel, Quintana Roo, Mexico
Year: 2019
---