Project description by the architects:
The design has as its starting point the culinary proposal based on the disruptive concept. By disruptive we understand the exacerbation of the senses, the fusion of flavors, smells that hang in the air, looks that seduce. We propose to enhance the culinary proposal with an oniric and suggestive landscape that accompanies this proposal.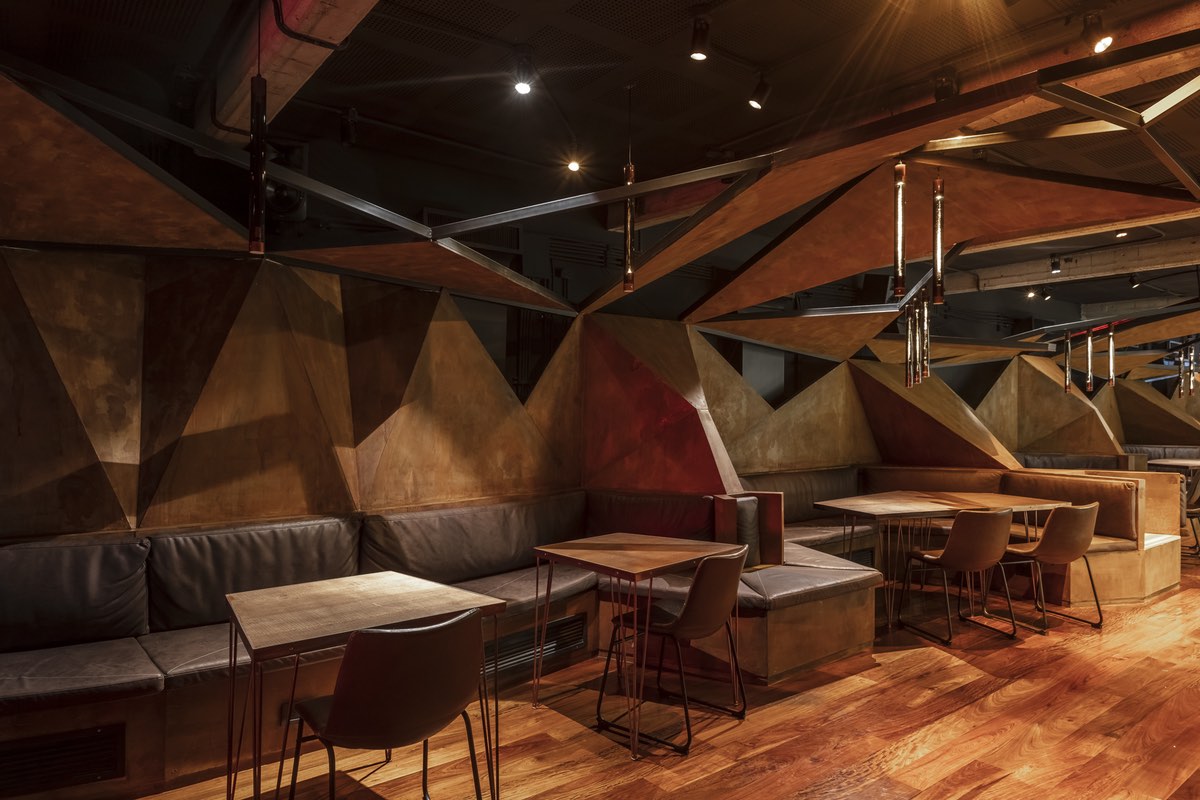 image © Federico Kulekdjian
We understand that, as it happens in fusion food, the combination should not compromise the taste register. In the same way, the atmosphere and architecture, the merging of elements have to be translated into harmony. For this reason, we are interested in promoting a great and unique piece ready to anchor the whole project. This element which we call "hook" totally Instagram-able, is also fully functional to the needs of the restaurant. It hosts functions and also a landscape of abstract figures, driven by the scales of a large invertebrate materialized with OSB board. A choice that intends to mark a clear contemporary line, not being recognized as a pretending, pompous or pricey site.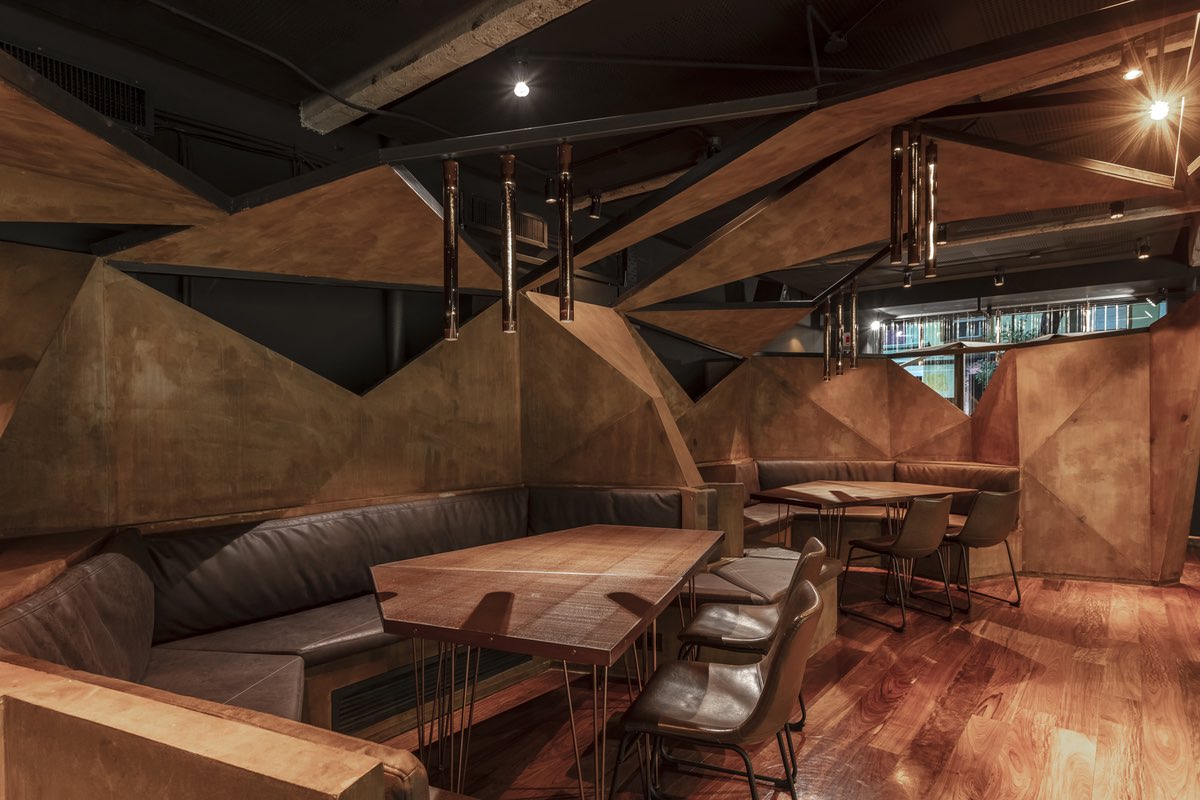 image © Federico Kulekdjian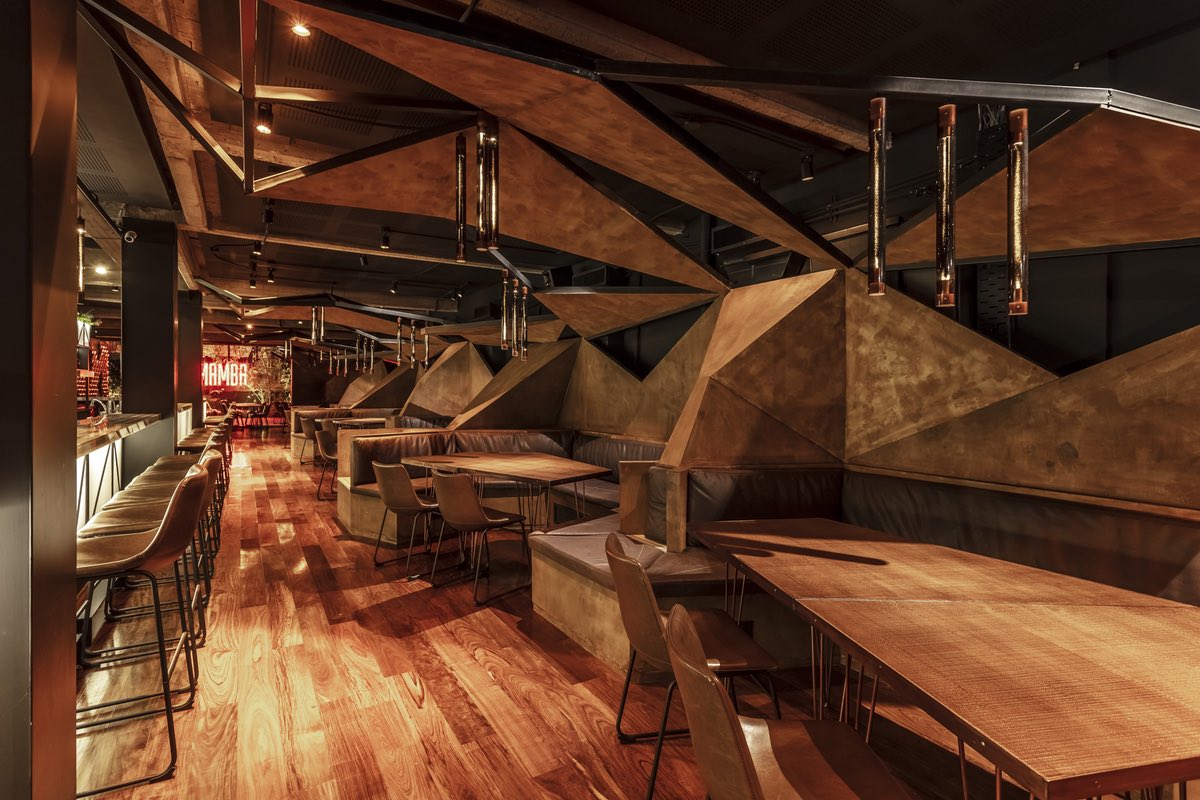 image © Federico Kulekdjian
We propose conceptual elements of stained glass windows and showcases driving the viewer into a dream world, with the intention of seducing visitors and inviting them to a mystery place. From its functional organization this space proposes a waiting area full of suggestions, where it is not possible, but through a kind of veil to discover the lounge of the dining guests.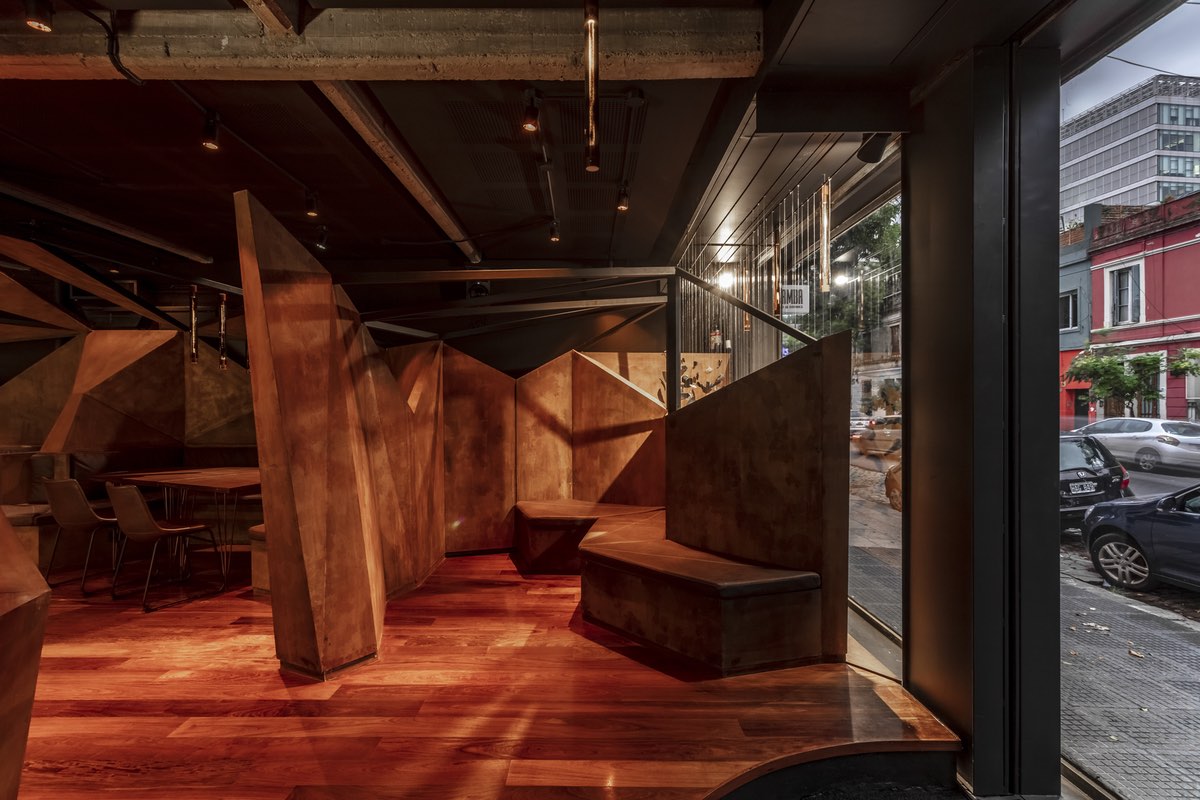 image © Federico Kulekdjian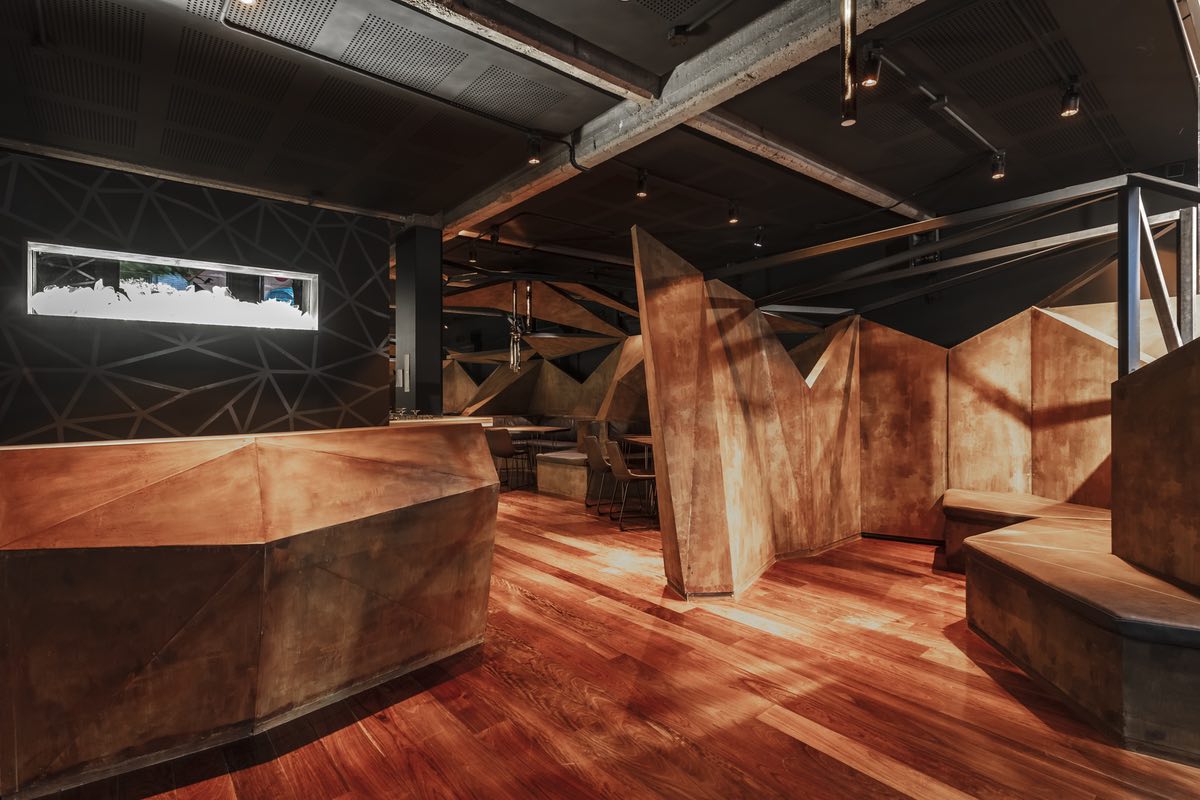 image © Federico Kulekdjian
The garden or patio, with its green landscape, serves as a screen, suggests the entrance to an open-air ecosystem for those who prefer to enjoy another atmosphere.
image © Federico Kulekdjian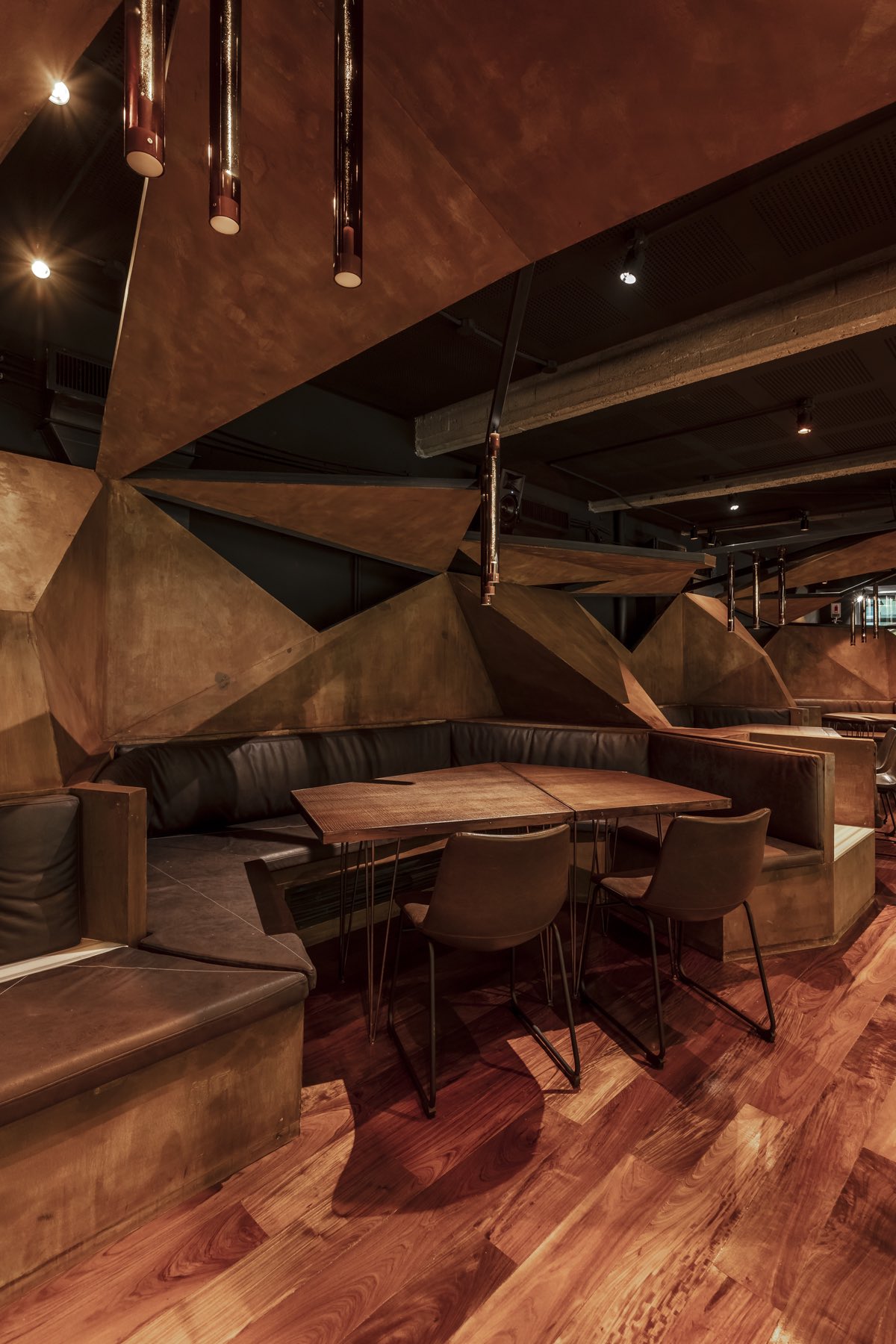 image © Federico Kulekdjian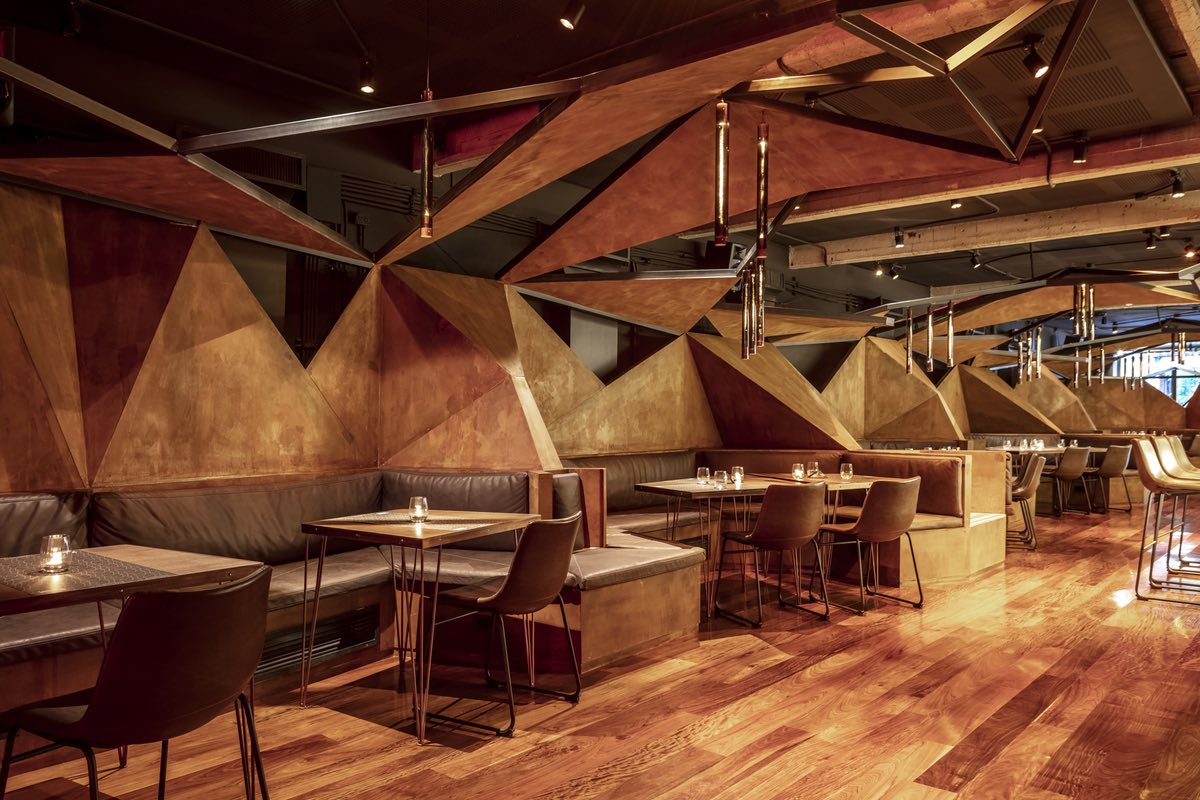 image © Federico Kulekdjian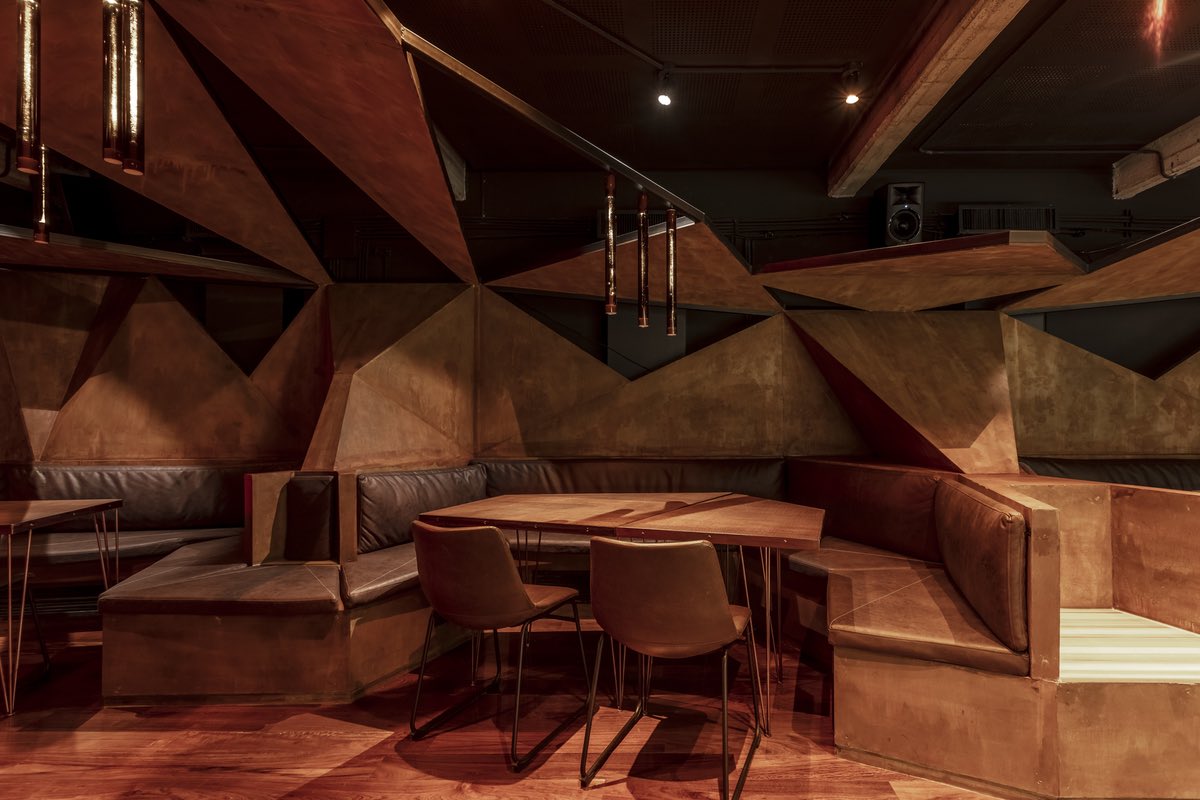 image © Federico Kulekdjian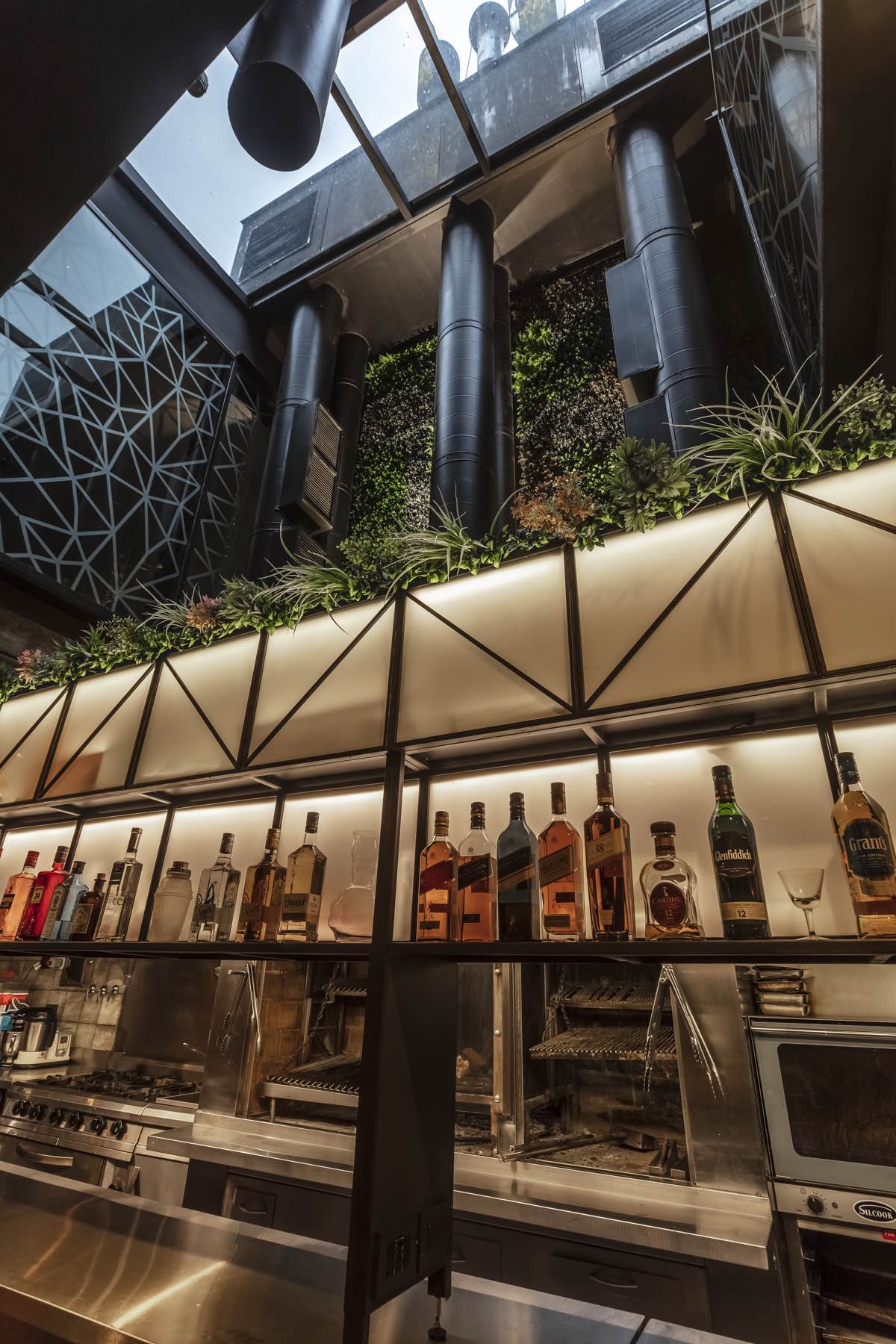 image © Federico Kulekdjian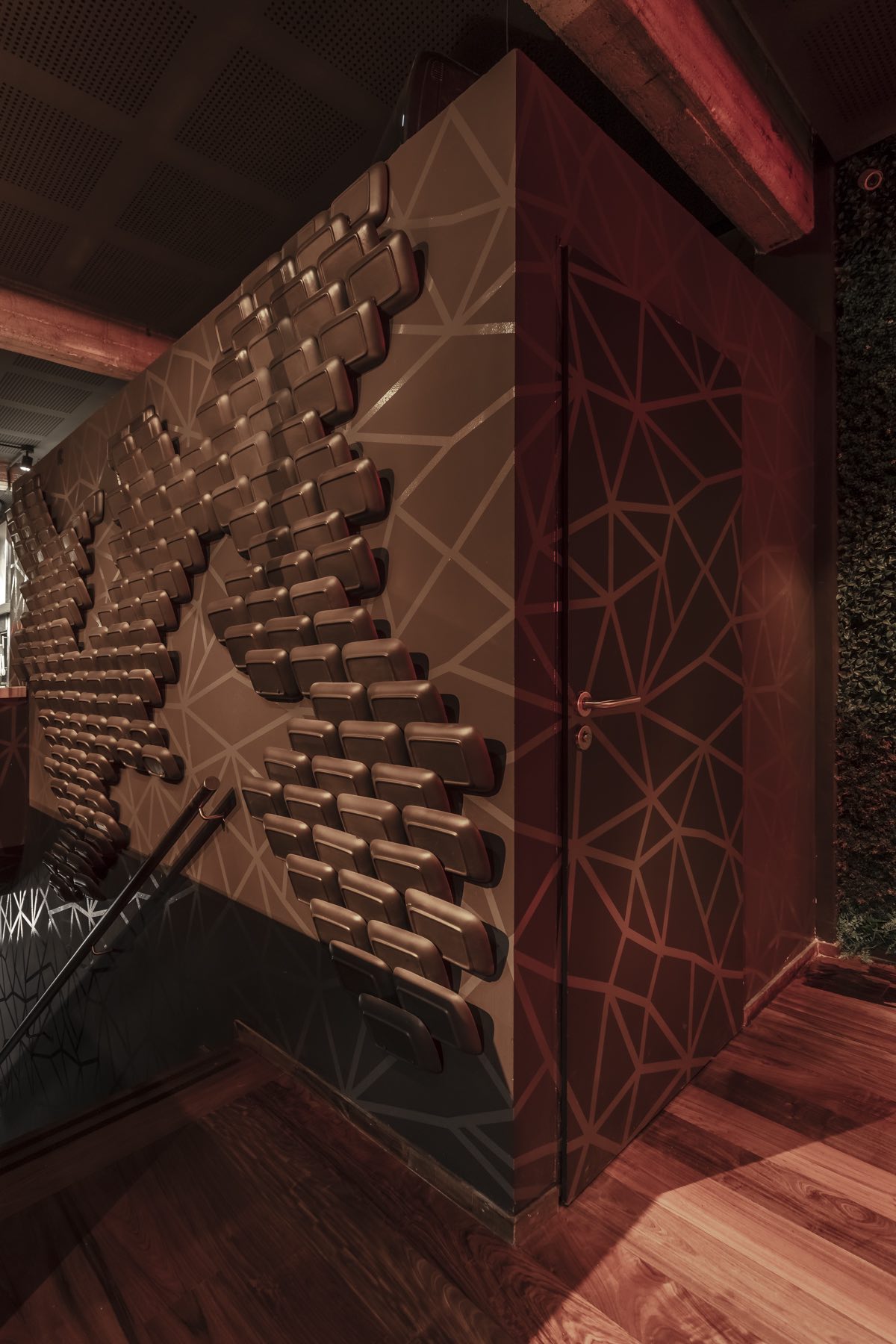 image © Federico Kulekdjian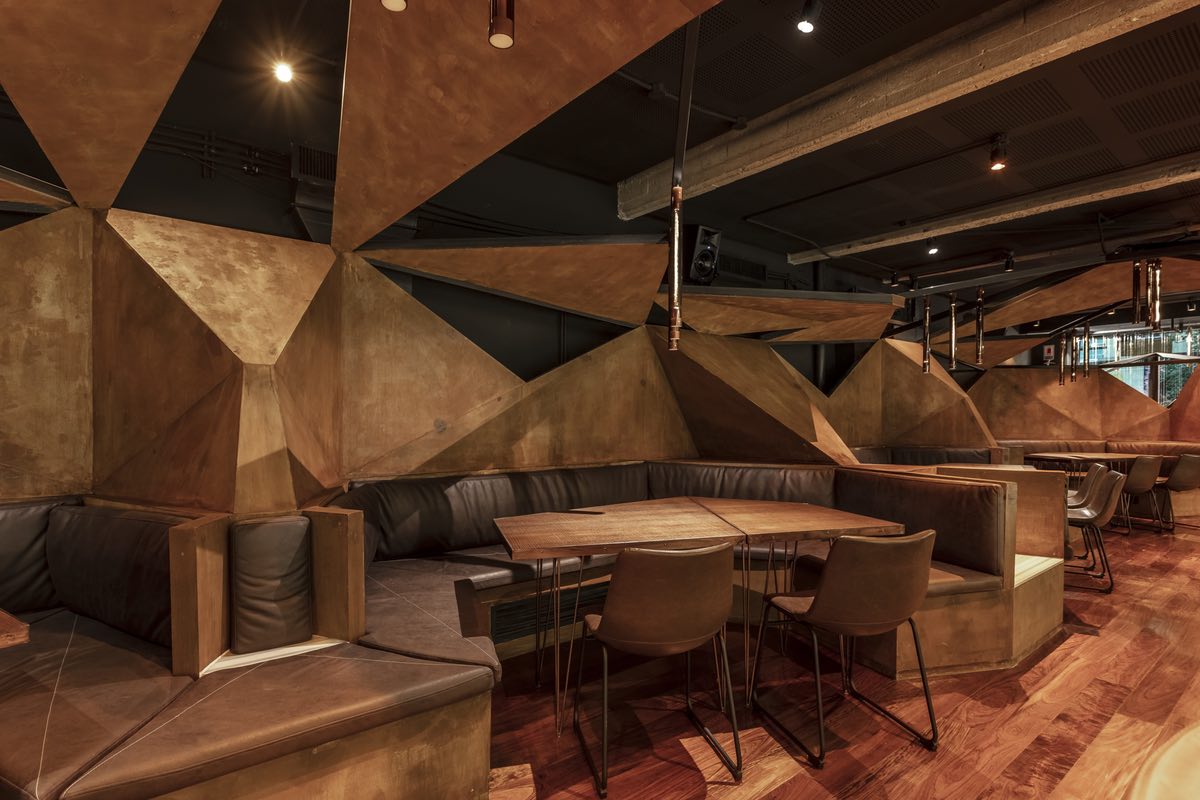 image © Federico Kulekdjian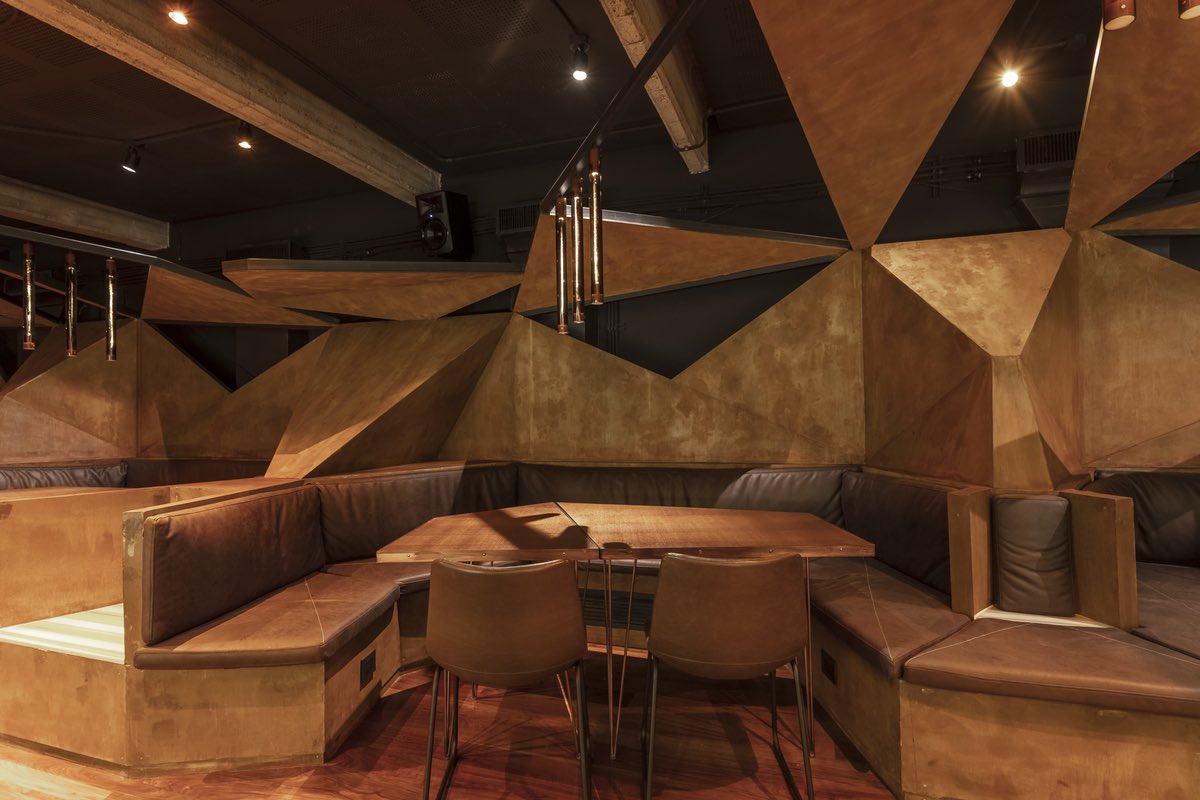 image © Federico Kulekdjian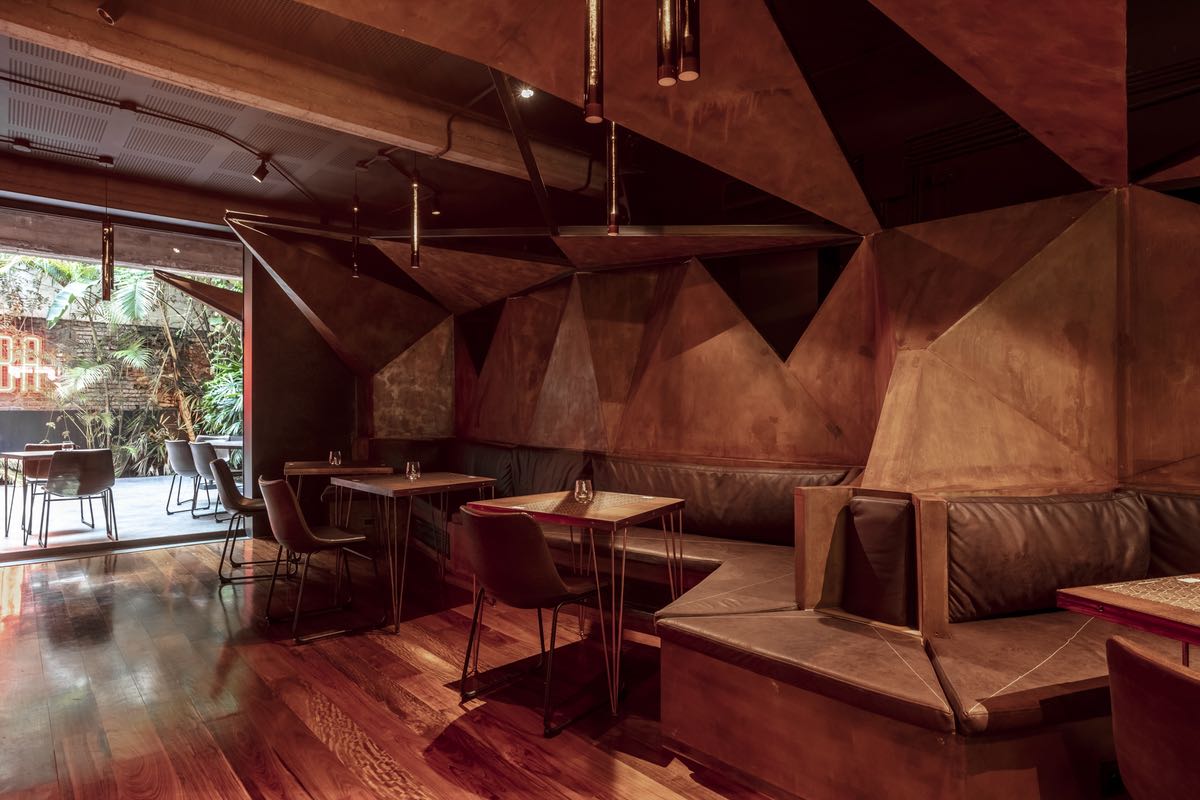 image © Federico Kulekdjian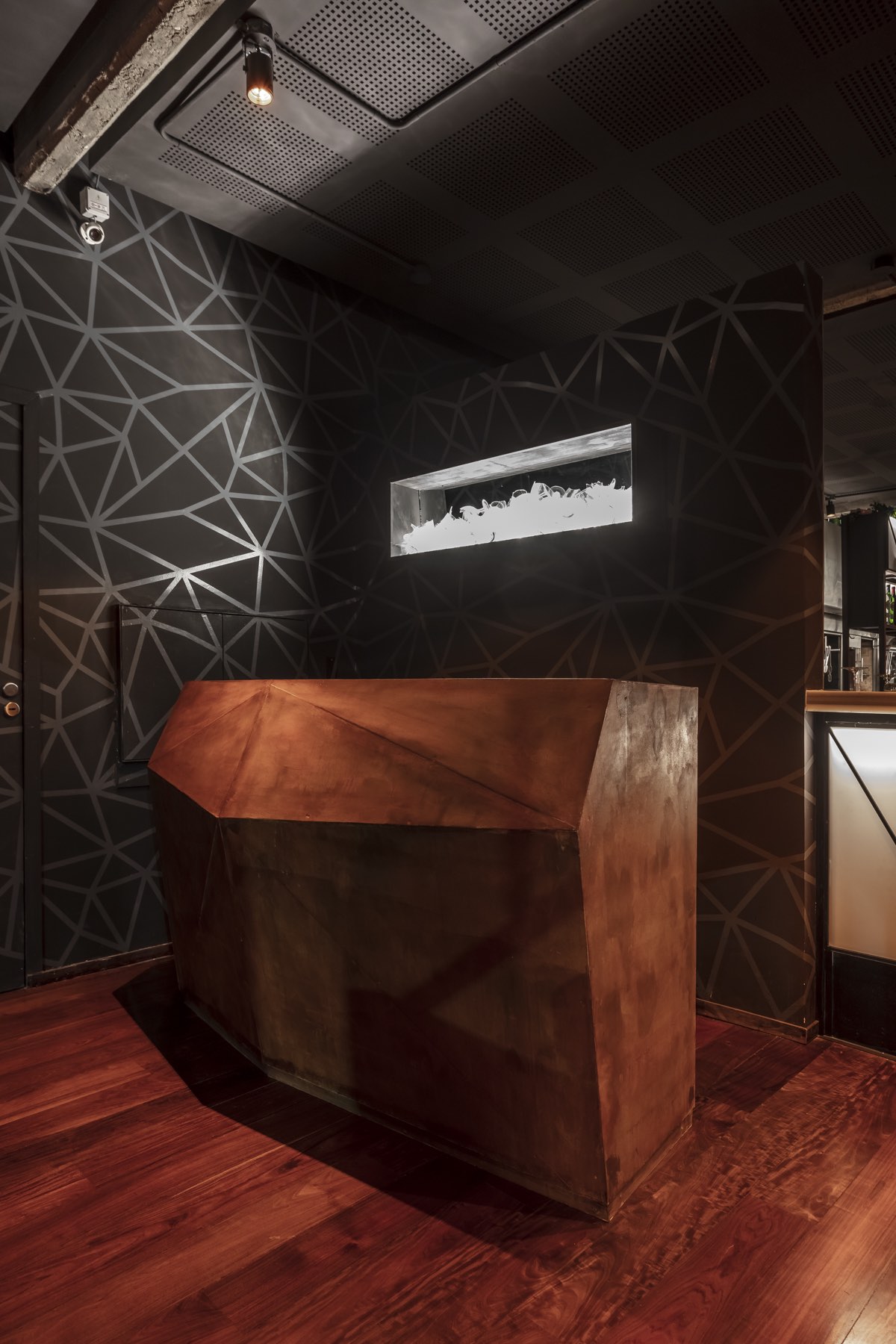 image © Federico Kulekdjian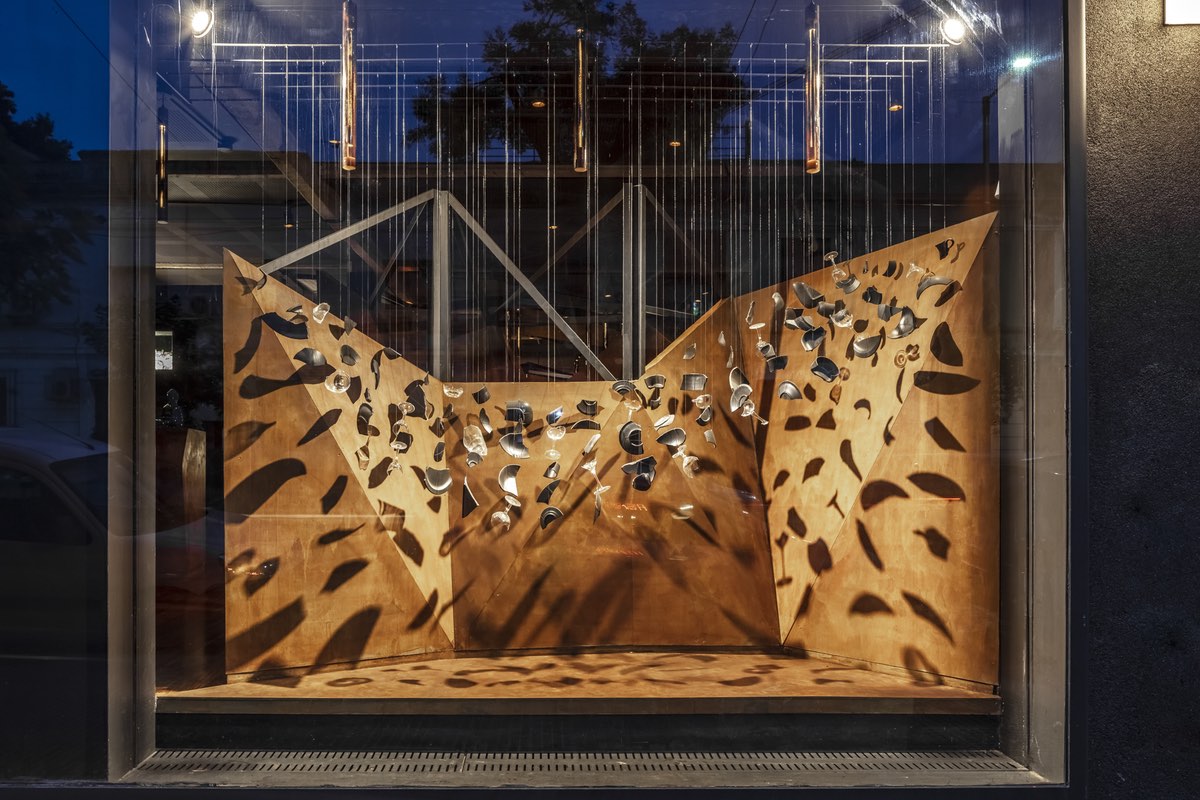 image © Federico Kulekdjian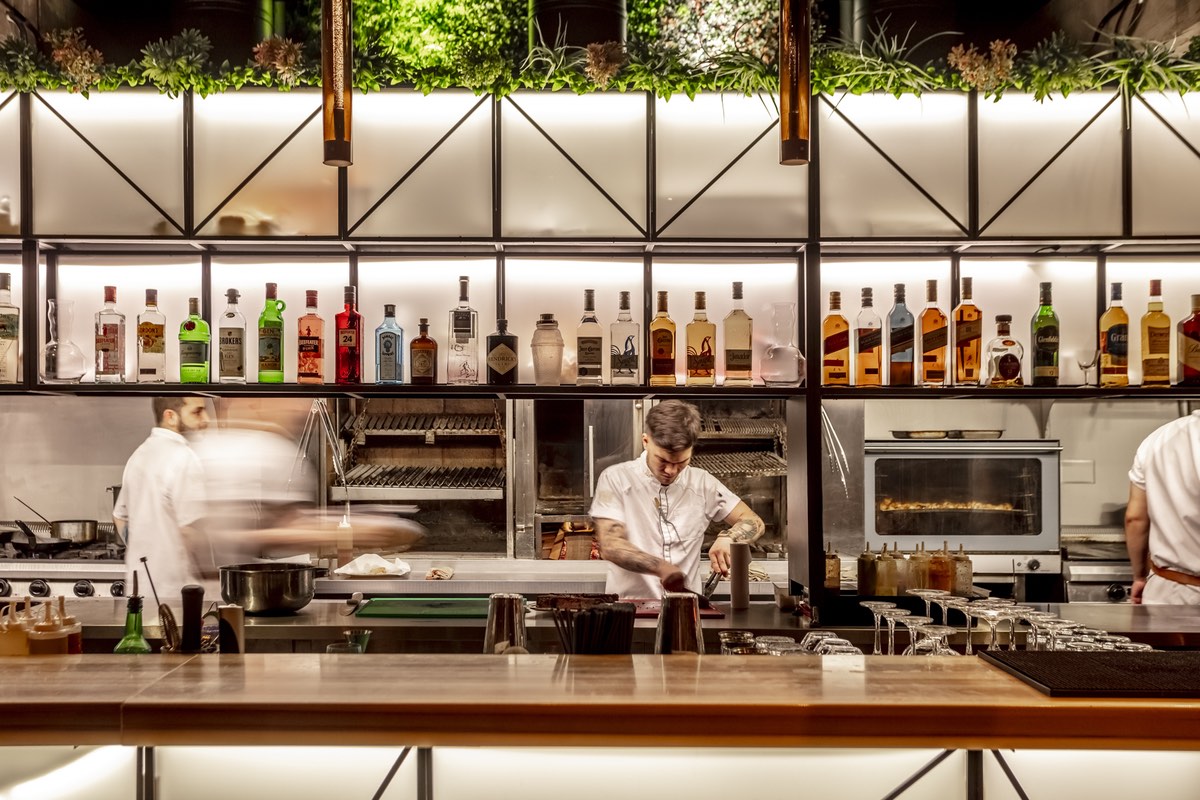 image © Federico Kulekdjian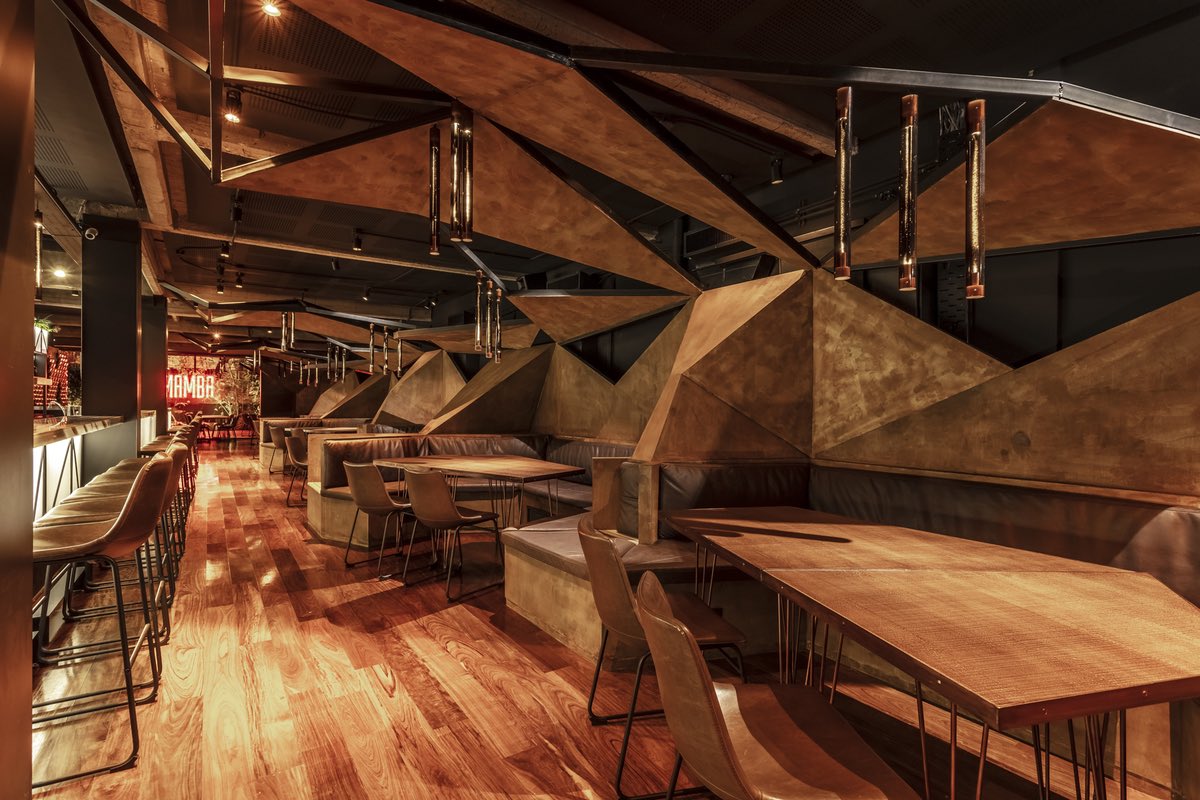 image © Federico Kulekdjian

Ground floor plan
Section A-A

Sections
---
Architect: Hitzig Militello Architects
Location: Soler 5130, Buenos Aires, Argentina
Year: 2017 - 2018
Area: 200 m²
Photographer: Federico Kulekdjian
---