If you're looking to add some seating to your home, why not try looking at stools? This incredibly handy and versatile piece of furniture can be styled to your own personal tastes and made to match any home, either through choosing a stool which fits your aesthetics or through a little bit of nifty DIY. Consider using stools to create a trendy breakfast nook for your home, and invite family and friends around to spend time with you. Stools are also great for improving posture, particularly ones without a back which encourage the user to sit up straight and engage their cores. If you're thinking about getting stools for your home, we've put together this guide on why stools are a handy furniture choice for your home.
Adding a Pop of Color
Stools can be a great way to inject some color or a fun pattern into your home decor. Choose a stool to be a statement piece, or match it to your sofa to create a consistent design across the home. Whatever your chosen style, a stool is a great way to integrate a design into any space. Also, if you're into DIY a stool may be a good option for your home due to how easy they can be to customize. With just a good piece of fabric or even a good coat of paint, you can transform a piece of cheap furniture into a beautiful talking point for your home.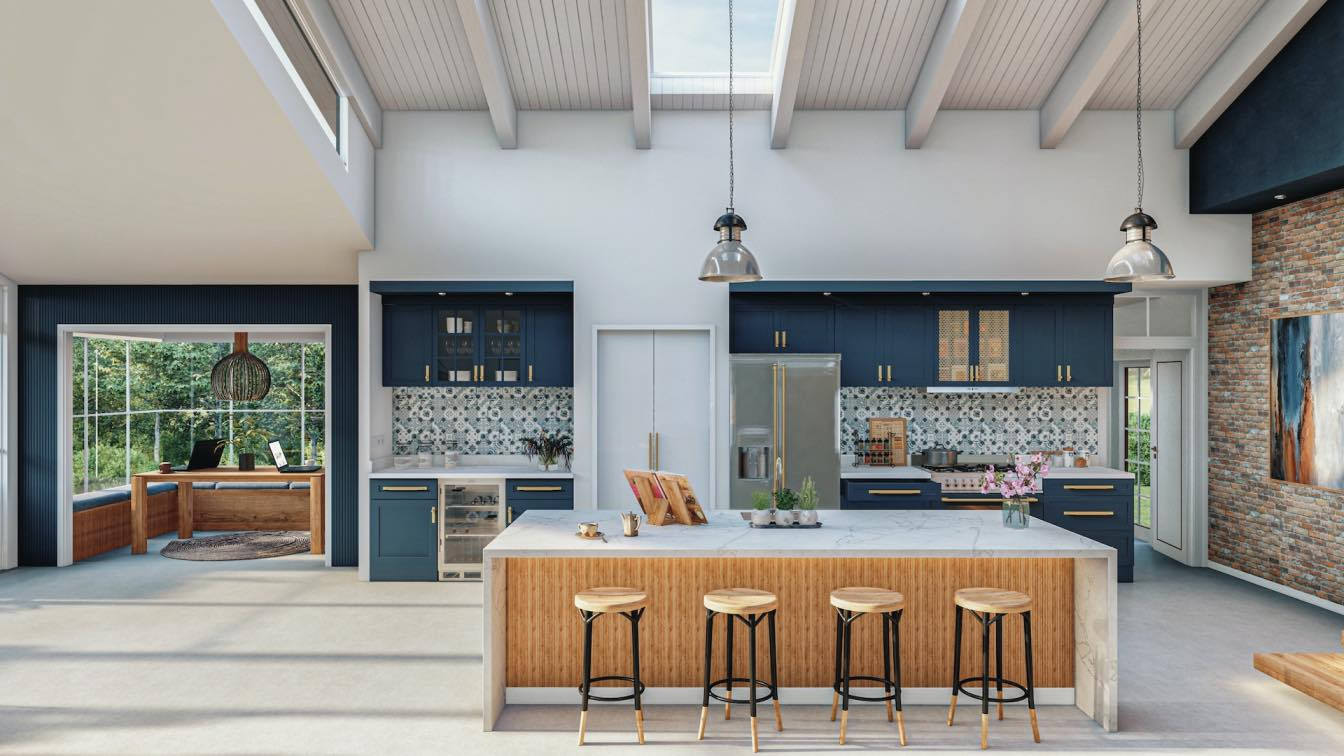 image © Murat Demircan
Finding a Home in the Kitchen
You can use stools to help create a fun and trendy breakfast nook for your home. Putting stools in your kitchen can be a great way to turn your kitchen into the social hub of the home. Invite family and friends to sit with you and chat away while you cook up a storm in the kitchen. Whether you're making breakfast for the kids or you're throwing a sophisticated dinner party, inviting your guests to sit and spend time with you while you cook is a great way to turn a solo task into a sociable activity you can look forward to enjoying together.
Ergonomic Benefits
Stools have been proven to be a great way to improve your posture. Without the back of a chair to lean on, stools encourage users to engage their cores and their back muscles to stay upright, which leads to better posture overall. This can be particularly beneficial for anyone struggling with back or neck pain, particularly if you are sitting for long periods of time.
Stools are flexible for use across different parts of the home due to their portability and versatility. Choose a stool that is easily adjustable in height that can be used across several different parts of your home from the kitchen table to a desk to sitting up at a raised kitchen bench or breakfast bar. This also means that you can use the same stool for several different functions, saving you both money on furniture as well as saving space in the home.
Whatever your style, find a stool that fits your aesthetic and make this handy piece of furniture an essential piece in your collection.
---