Building your dream home is a very big and exciting decision. You probably have a clear image of what you want when it comes to the exterior and interior design, the furniture, the rooms, the painting, and so on. You think you have it all figured out and are ready to see your dream home come to life. However, there are important details you need to pay attention to before taking this big step to avoid any bad surprises later on. Keep reading for details you shouldn't overlook when building a new home.
Setting a Budget
The first thing you should consider is the budget. Include everything, including the cost of the materials, contractors, amenities, and taxes. Factor in all your expenses and make sure you don't forget anything like fences, letterboxes, or cables. You need to set extra cash aside in case of damages or unforeseen expenses. Sticking to your budget will prevent overspending and keep your savings.
Planning Every Step
Now that you have set a budget, planning should be easy. Just make sure you plan every little detail. Go online and search for pictures of houses that resemble your dream home and create a file on your computer with everything you want to add to your new home.
It's best to find a trusted consulting architecture firm to help you with planning. To find a good company, research different options online and compare reviews. According to information found on gdvallee.ca, it's clear why choosing locally-based companies is usually the best way to go. Canadian consultants understand their area like no other. Make a list of the pros and cons of each local company you're interested in. You can read reviews on their website and social media pages as well.
Another thing you should consider is the size of the house. The number of family members can determine this. How many rooms do you want? How many bathrooms? Include this information in your plan.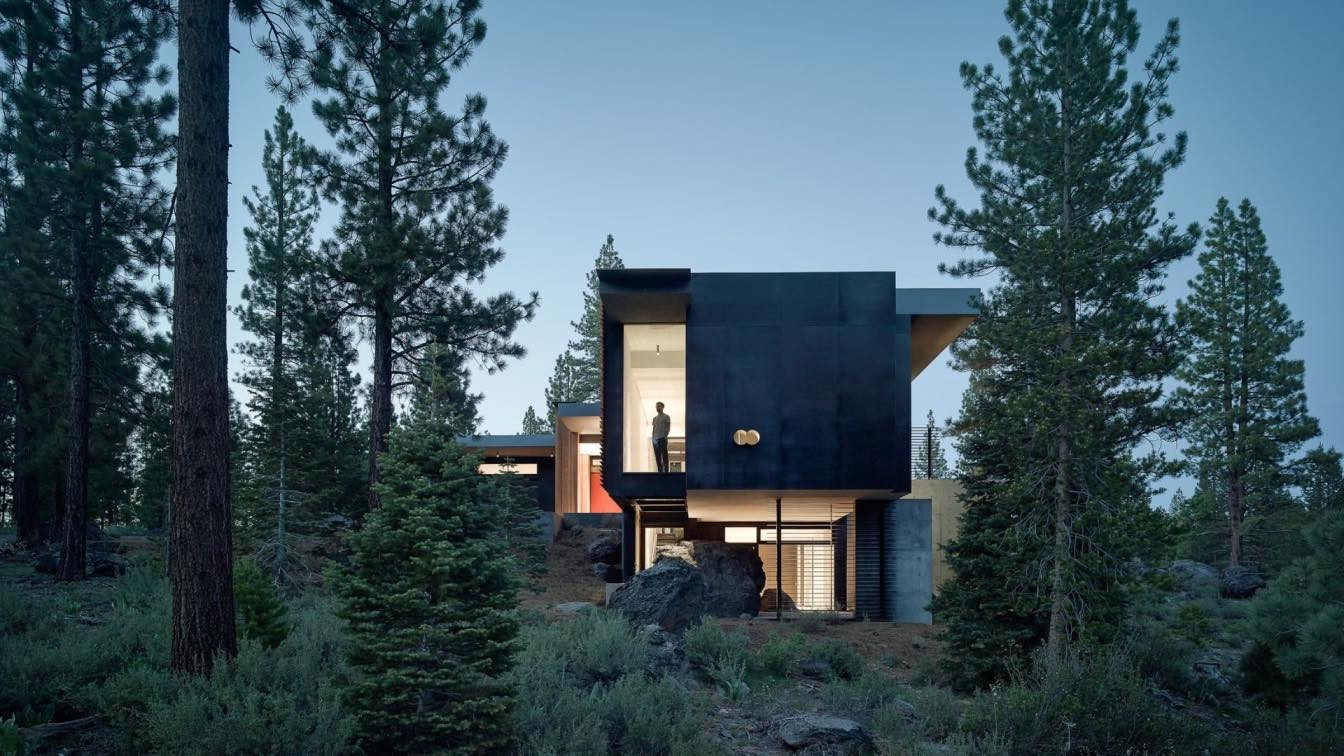 Creek House, Truckee, California (USA) by Faulkner Architects is set amidst a field of boulders
Location, Location, Location
Where are you planning to build your new home? Location is very important so take your time to find the right land and neighborhood for you and your family. You need to make sure that the location you choose is in a safe area near the best schools, hospitals, malls, supermarkets, and so on. This is the place where you will raise your kids, so choose the right community for them as well.
Following Regulations
Before building, you need to familiarize yourself with the area's rules and regulations, such as safety measures you will need to apply and the materials and paint color you will use. Be sure to follow all the state's rules and get all the required permits and approvals. This will protect you from paying penalties that can impact your budget.
Building your dream home requires thorough and careful planning. Setting a budget to protect yourself from overspending or bankruptcy, planning every little detail, and finding a consulting company will definitely help in the long run. Put much thought into the location and neighborhood in which you plan to raise your family and grow old. Last, but not least, follow the rules and regulations. Every city has its own building regulations that you need to be aware of to ensure the building process runs smoothly.

---