Due to the recent pandemic events, it's widely known that the solar industry has been negatively impacted. However, it is optimistically expected to flourish and expand within the coming years. With that said, it's important to note that most citizens prefer installing solar panels in order to reduce carbon emissions and save up on electricity bills. This is why the industry is in constant expansion and more demand is on the way. Solar software services help solar power companies and businesses connect with their customers and offer them online or automated assistance. They aid in providing more marketing coverage and customer management solutions all on an automated platform. We're here today to explain the importance of using solar software and why it's beneficial to all solar power businesses.
What Is Solar Software or CRM for Solar?
Solar CRM or software is an innovative tool used for automating marketing campaigns and growing leads in favor of a business's sales process. The main goal of these services is to automate and handle customer value creation and solar sales repetitive tasks that are usually handled by commercial, residential, and utility-scale solar installers. These services usually come with plenty of creative features such as appointment setting, lead generation automation, sales metrics data tracking, lead pipeline, insightful reports, and multiple solutions for customer support needs after and during the sale process. Solar CRM and software companies increase your profit and reduce soft costs just like solar panels reduce the negative impact on our environment.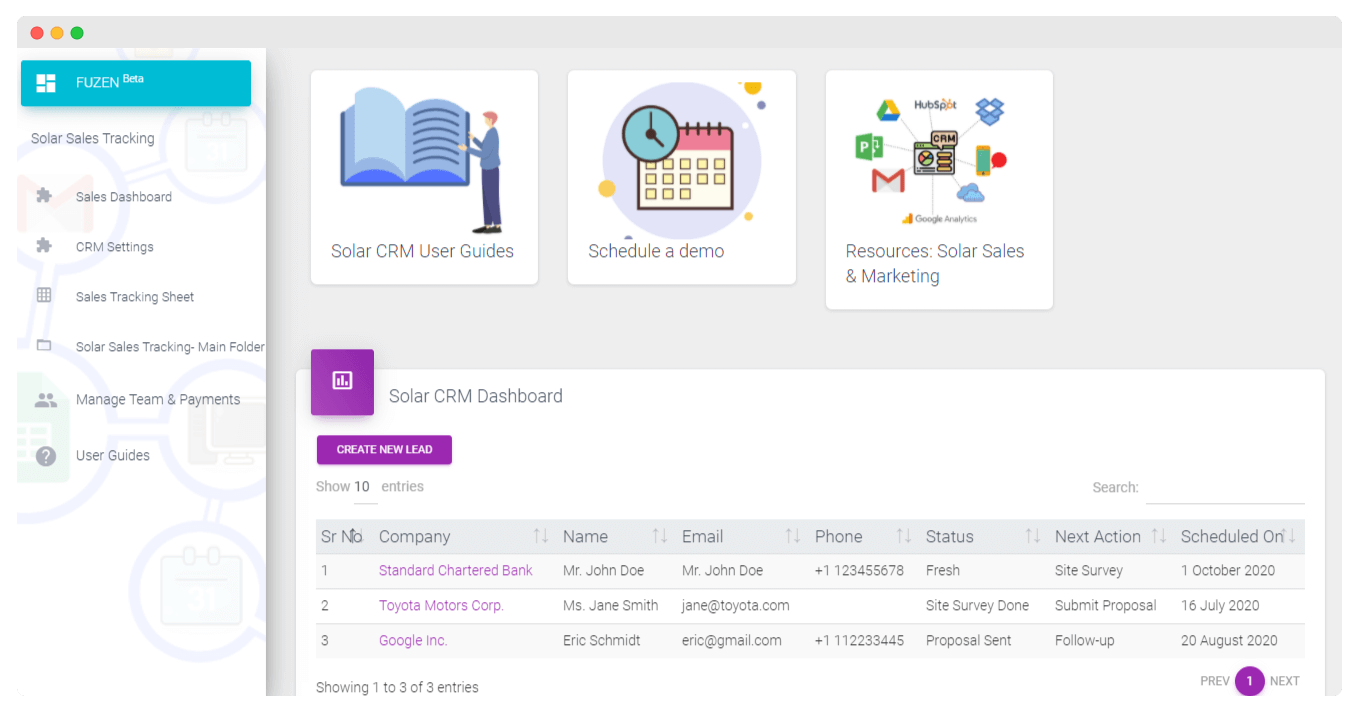 image © Fuzen
Customer Sales
SDS, CRM, and Proposal Generator Software are some of the many solar software tools that help in establishing strong database programs in order to create new algorithms that recognize customers' needs. These tools save a lot of data gathering time, it gives your customers a better and more direct pathway to communicate and submit their needs or feedback relating to the services or products you offer. In other words, solar management software provides your clients with the means to engage in customer process requests such as installation requests. This allows for accurate estimations related to the proposed blueprint plans of the targeted area where the panels should be installed. This also helps in processing product marketing projects and sales campaigns.
System Designs
Solar CRM software helps in many other functions as well. This includes facilitating and handling the process of designing solar panel structures, placement, and layouts. Powerful tools are integrated within this software for PV system design to take measurements from the sky and eliminate falling risks as your workers climb over roofs to take measurements. These features come in handy when mapping out the blueprint design of commercial homes and individual houses that are surrounded by shades from trees or tall buildings. Solar software allows you to manage and analyze the placement of the panels without exposing them to shade or depriving them of sunlight.
Security
Software for solar is beneficial for solar producers as well as commercial and residential customers. It connects clients to their needs, integrates company security, and introduces stakeholders and clients to the type of data that they should be gathering from the service. New software is now developed to protect all company data and provide customers with multiple-step verification methods. When you adopt these technologies, it will feel like you have your own business assistant that automatically and proactively identifies unaccomplished tasks and analyzes harmful bugs that can damage your network.
Streamlining Operations
Solar software is the best way to introduce your business to a customized workflow. These services let your business set up electronic signing for all types of contracts and contracts that you upload to the CRM software. You also have the option to create special workflows for your outsource construction staff and in-house staff based on their assigned shifts. This helps you communicate with them and assign different projects to each team automatically. The software also allows you to designate special notifications and alerts when it comes to keeping up with new installations, new schedules, site surveys, and upcoming deadlines. Other solar software features facilitate gathering sales data, reporting, and project pipelines. Nowadays, these services even help in managing finances, credit approval, portfolio reporting, pricing analytics, and savings forecasting.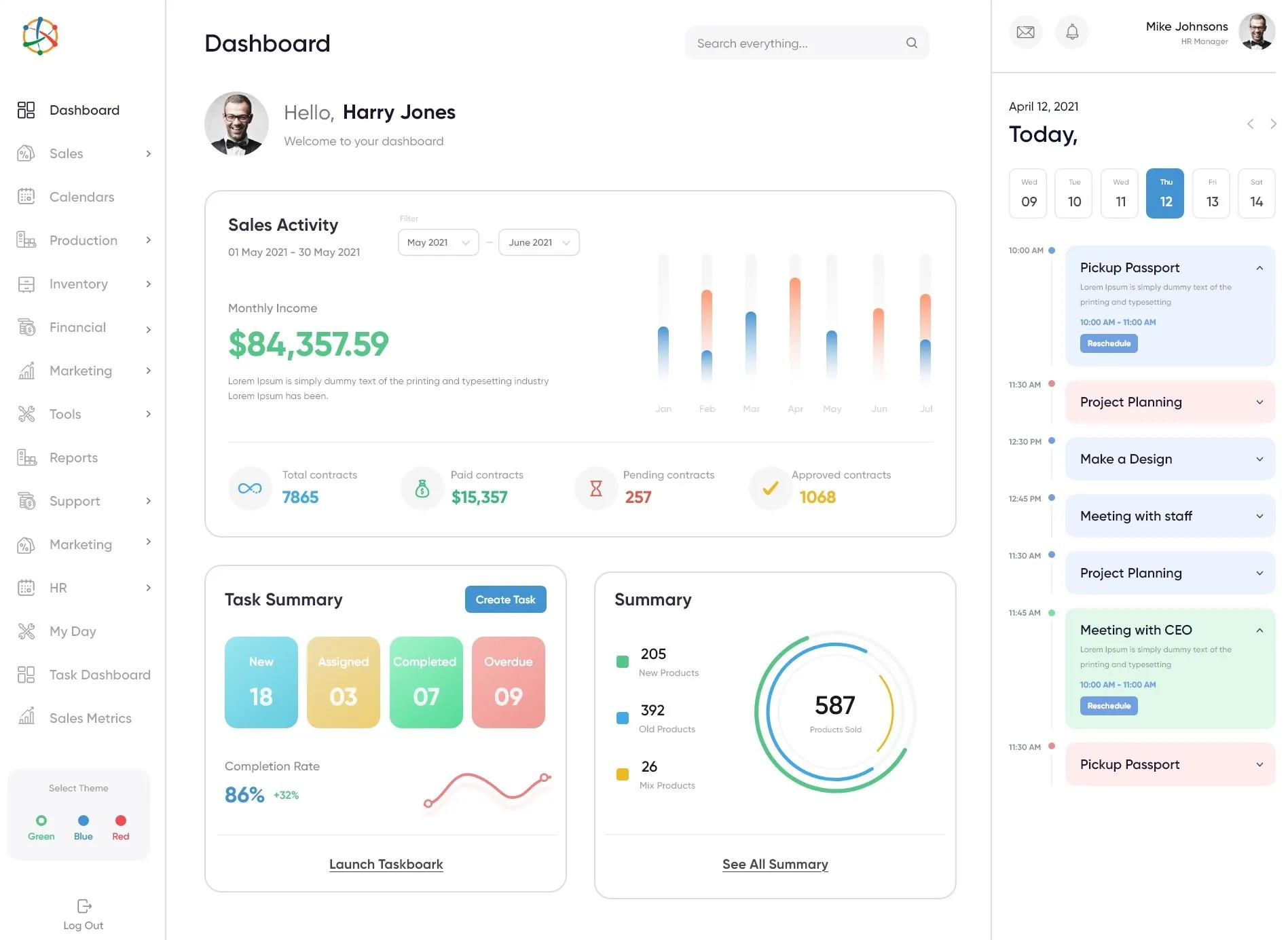 image © Sunbase Data
The solar industry is witnessing a major change in its core functions since the development of solar CRM and software. A lot of time, money and many projects can be saved when you opt for solar software as part of your business. You will be enjoying better network security, improved customer management facilities, and automated system designs for your upcoming solar panel projects.

---