Trendsetters from year to year, from season to season dictate trends that followed in order to stay on the crest of the wave of relevance. But the trendsetters are actually customers who use the services, because the primary mission of the trend is to give people what they will need tomorrow. What trends in architecture await us in 2023? Let's find out.
Architects create today to design the world for tomorrow. It takes years to develop new technologies, understand innovative materials or find a fresh approach to using old ones. But we already see the latest trends that are being actively implemented and will only gain popularity in the future.
Trends can be divided into those that continue from year to year, in parallel with increasing sensitivity to the environment, the development of technology, and the growth of user demands and those formed under the influence of socioeconomic and geopolitical factors.
The trend for environmental friendliness is constantly gaining momentum. New building materials such as hemp concrete, biocomposite are increasingly used in construction. Hemp concrete consists of hemp cellulose fibers, limestone and water. It forms a thermal mass, maintaining a stable temperature in the building. In addition, breathable and living materials significantly improve indoor air quality. Biocomposites are resistant to water, climatic conditions and meet fire safety requirements. Cork panel, wood as the main ecological materials, tend to be even more actively used in the coming year.
The modern building respects nature, the environment and takes its form. Innovative architecture shows us, for example, houses on water. They are built with innovative materials and technologies, protected from adverse weather conditions and fully equipped with the latest civilization advances.
The trend towards the use of smart materials is gradually gaining momentum. One of such product, which is already actively used, is smart glass. It has the ability to change transparency levels, depending on the light part of the day or other factors. Such innovative features are quickly adapted and become indispensable in design and architecture.
The trend towards biophilic urbanism tends to increase. The inclusion of green spaces in cities built with high-rise buildings has a positive impact not only on people, but also on the planet. The richness of living plants improves air quality, protects natural ecosystems and stabilizes the temperature.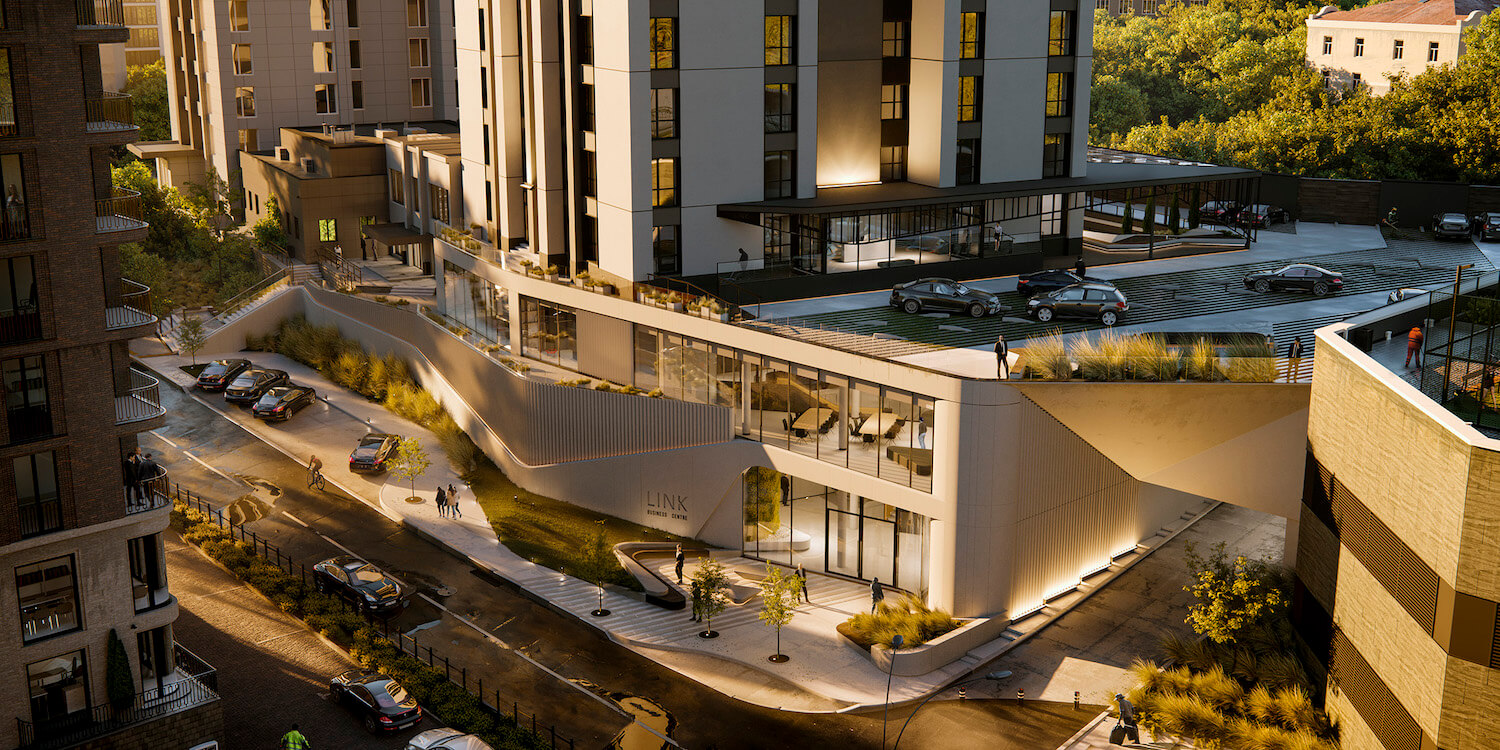 Green spaces in the BC project by ZIKZAK Architects
There will be an increasing trend towards the popularity of strange earlier 3D printed projects. For example, the first 3D-printed house in Europe, in which people really live. The building was built using 24 printed concrete components. Inside, the walls of the house were left open to accentuate the innovative layered texture of the printed concrete.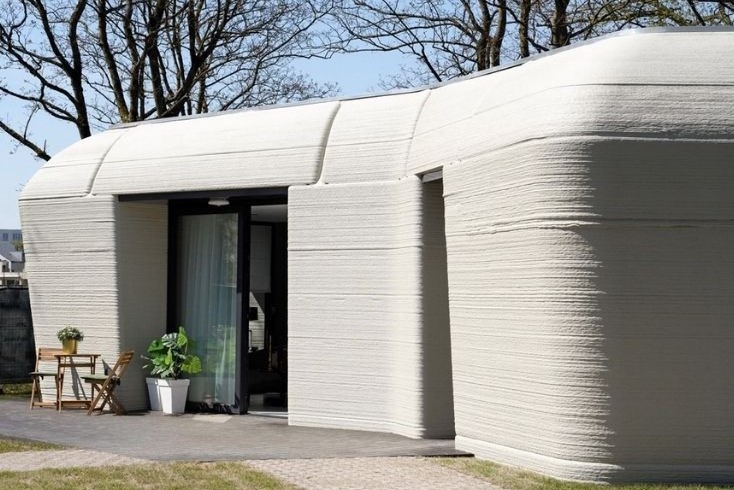 3D printed house in Eindhoven by Houben & Van Mierlo
Social context, political and economic crises, climate – all this affects the course of trends. Due to the pandemic, a trend has emerged to repurpose existing architecture. For example, the transformation of unused office buildings into profitable residential premises. This trend has many advantages, as it saves energy and reduces hydrocarbon emissions that would occur if the structure were completely rebuilt. Investing in such projects allows for greater land conservation and, as a result, prevents urban sprawl. Adaptive reuse projects are usually located in areas with high population density, so they can provide significant support to the local community.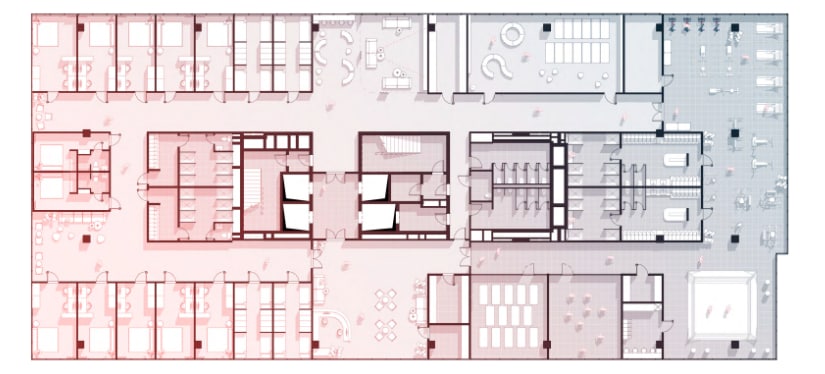 The scheme of arrangement of the BC for coliving from ZIKZAK Architects
Regarding the social and political context: in Ukraine, where there is a war now, bunker-type housing has become relevant. State building codes for the design of housing and commercial real estate are changing. Buildings with a developed basement that can be used as a bomb shelter are gaining demand and becoming a trend. People want housing in which they will feel completely safe, as in a full-fledged bomb shelter.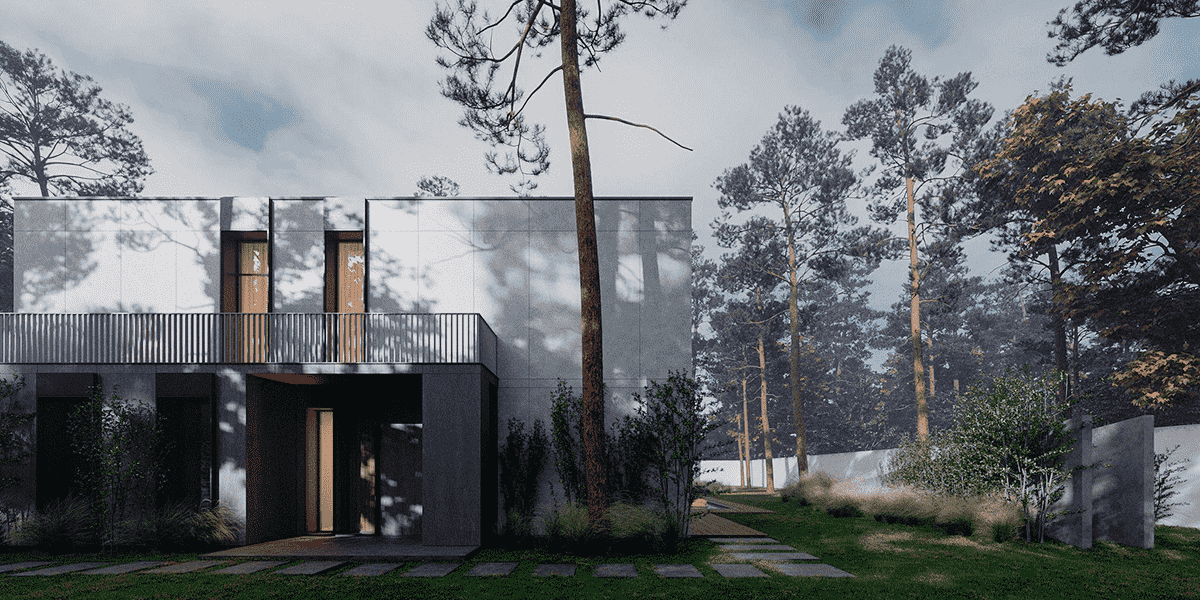 Bunker house concept by Sence Architects
Modularity, easy construction of structures, the use of modern lightweight materials in construction are a priority in the current crisis conditions and tend to be even more actively used in the future.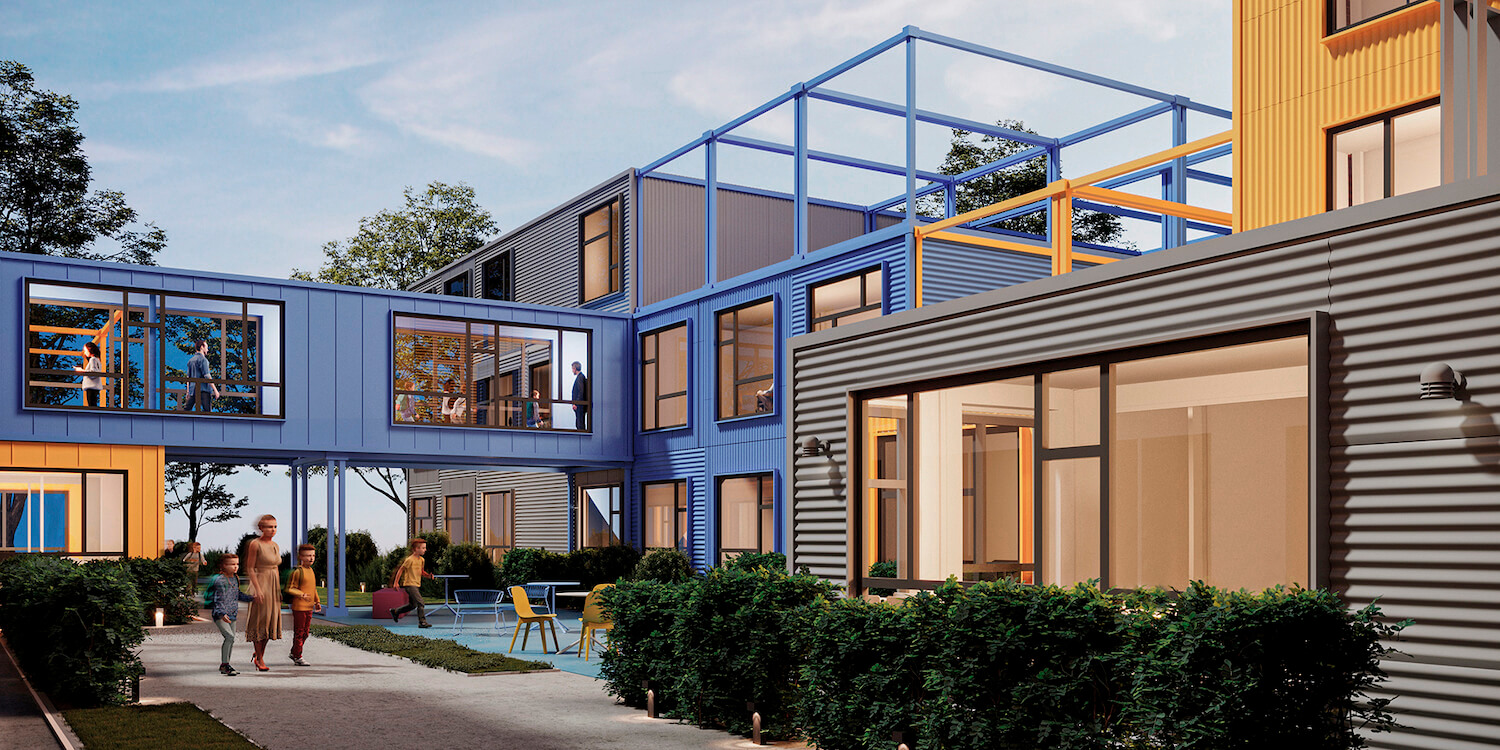 Modular school "REVIVAL" by ZIKZAK Architects
Architects, creating today, to design the world for tomorrow, adapt their work to the changing conditions of our time. More space, better compactness, higher flexibility. Lower rents, greater resistance to climate change, cheaper construction costs. Sustainable development. Environmental friendliness. Each trend is quite reasonable and focused on the needs of humanity.
Ukrainian architecture and design company specializing in workplace design and commercial interior and architecture. The company operates in 7 countries and offers integrated design services for commercial property
---