House remodeling is a messy and complicated process, but it's an exciting time, too. You get to turn your home into something that reflects your dreams and style. The only downside is the mess that's made while you're getting there. No matter how much you try to keep people out of rooms or how often you clean up, some trash and construction will find their way into every nook of your house. During the process of preparation and remodeling you will discover many things that you don't need in reality but perhaps are not ready to part of. Storing stuff is the only way out of this situation. Of course, you can't just leave everything in your house because it will make coming back to live there impossible.
Store everything in one place
One of the best ways to deal with all of the extra stuff that comes with house remodeling is to store it in one place. It can be in the basement, attic space, garage, or even a storage unit. Many homes don't have enough storage as is which is why we advise looking up a storage rental near you. This way, you don't have to worry about messes spreading throughout the house, and you can focus on the remodeling process. It's also a great way to keep everything organized and easy to find when you're ready to use it again. Plus, it can be nice to have all of your extra stuff in one spot so you don't have to clutter up your living space.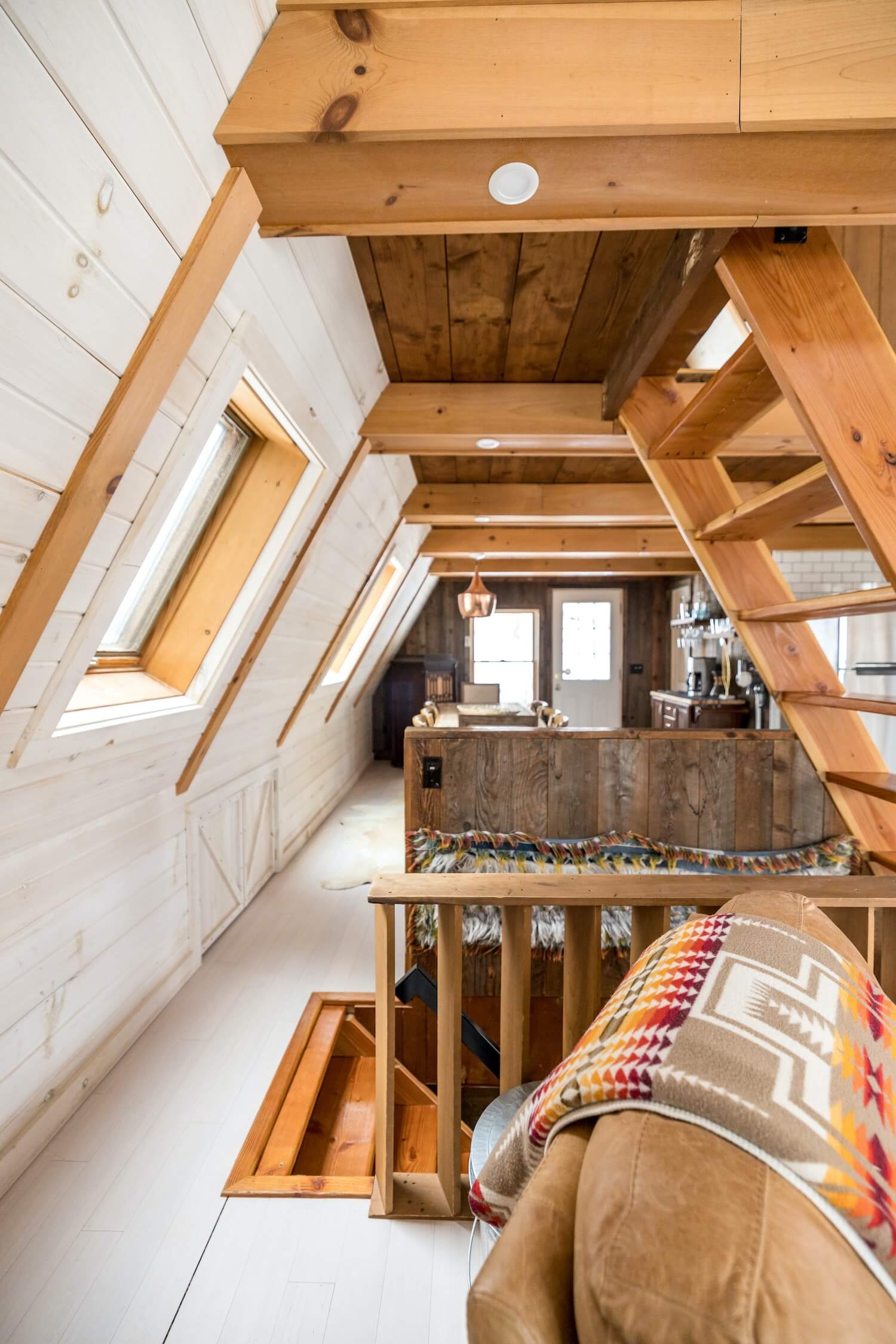 image © Andrea Davis
Secure all your valuables
Every household has valuables, whether they are obvious or not. Maybe you have a rare coin collection, a stamp album, a first edition book, an original painting by a famous artist, or jewelry passed down from your grandmother. There's also the possibility that you have things that aren't as valuable but still hold great sentimental value for you. Whatever the case may be, you need to secure it all. This can be done by keeping your valuables in a safe deposit box at your bank or investing in a personal safe for your home. If there is no room for a big safe and you must keep everything somewhere else, then we advise that you find out about biometric gun safes on the internet.
Get rid of anything you don't need
Now that you have found a place to store your stuff during the remodeling, it's time to get rid of anything you won't need. No one wants to move out of their house while the repairs are being made, but if you don't take this step, then moving back in will be difficult. Not only can it make a living space feel cramped, but it can be nearly impossible to find a place for all of your stuff.
It's so much more peaceful and relaxing to come home to a clean room with nothing out of place. This is especially true since you will be going through so many changes during the remodeling process.
Organize what is left with labels and bins
If you have taken the time to get rid of everything that doesn't need to be stored, then you must put the remaining items away in places where they can be easily accessed. You don't want your family or guests to search for something they need because it's probably impossible to find. The best way to do this is with labels and storage bins. You can write out all of the labels yourself or use stickers that are made specifically for this purpose. Then, buy some storage boxes and dividers to ensure everything is put away neatly.
Tips to tag
If you want to get organized, then you can use color-coded tags to organize items by room or category. This will make it easy for you to find what you're looking for, and it will keep the house looking tidy. You can either use different colors for each room or category, or you can use the same color for multiple rooms or categories. It just depends on what works best for you.
Keep tools safe from theft
Careful and strategic packing can make all the difference even if burglars break into your storage space. A non-negotiable aspect of storage is properly guarding equipment used in the house. We all understand that power tools are expensive, but your family's security is worth even more. If you pack them with care, burglars will have nothing to steal and nothing to gain from breaking into the storage space.
These are some easy things you can do to stay on top of your things during home improvement remodeling. You don't have to lose everything you care about or feel anxious about while going through the process of fixing up a house. All you need is a little organization and a lot of motivation, and soon enough, you'll be living in a beautiful new space that's clean and safe.
---