The time has come to sell your property. This could be for any variety of reasons – whether you're relocating for work or have simply found a space that better suits your needs. In order to get things moving and sell your home quickly, you'll need to make your home as desirable as possible. This attracts more potential buyers to your home and increases your chances of closing a deal. Here are 6 of our top tips to keep in mind when you are planning to sell your property.
1. Find the Right Estate Agent for You
The first step in selling your home is finding the right real estate agent for you. The ideal candidate, as seen selling a house in Fort Worth, will have wells of local market knowledge, and they will have a sales record to back up any claims they may make about how well they sell. You will be required to pay the agent a commission of between 2% and 4% of the sale value, so keep this in mind. You are also usually responsible for paying the commission of not only your agent but the buyer agent too if it is a different agent. This is for the convenience of having an agent take care of everything for you.
An agent takes care of the entire process for you. They take care of your home being photographed and will typically oversee the professional real estate photographer who is responsible for photographing your home. They are responsible for writing up a property listing for your property, scheduling viewings, marketing your property, and doing their best to negotiate the best-selling price.
2. The Price
If you're looking to sell your home quickly it is important to price competitively, but if you have time to wait, then it is important that you price your property appropriately. Pricing it too high can make it undesirable to prospective buyers, but pricing it too low means that you lose out on what your property is worth. It is the responsibility of your estate agent to research and determine an appropriate price, but you should do a little bit of research on your own. If you don't get any offers after a month, then you should consider pricing your home lower, switching to a new agent, or even taking it off the market.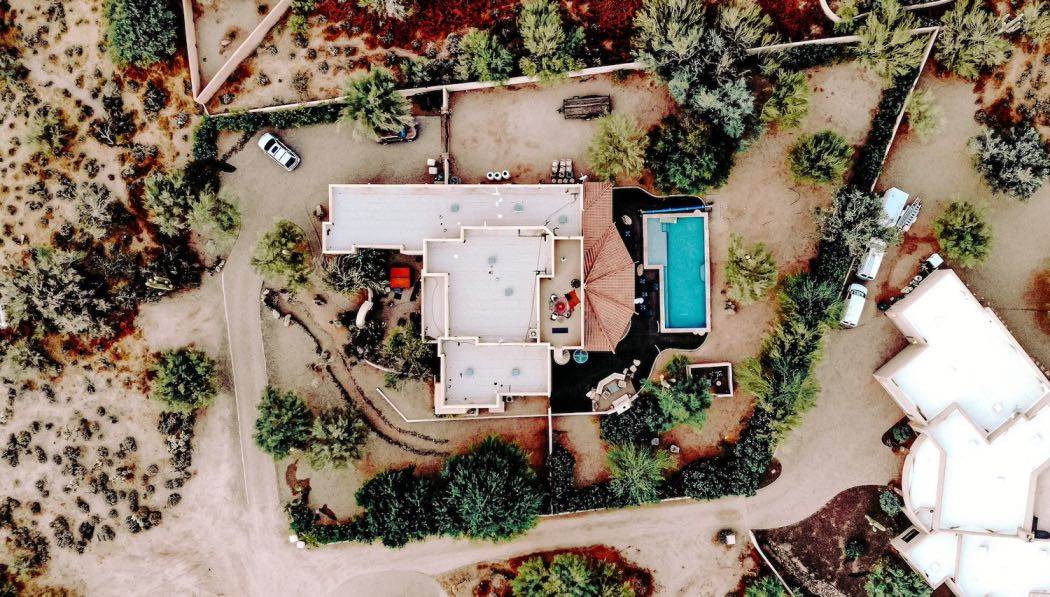 image © Ralph (Ravi) Kayden
3. Tidy Up
When a potential buyer walks into a home, they need to be able to picture themselves in it. If the house is cluttered, a mess, or filled with all sorts of things that are taste specific to you, they may not be able to do so. Pack away family photos, tidy up the mess, make sure that you declutter counters, and put away any other personal items. When doing an open day, make sure that the home has been recently cleaned, making use of professional cleaners if necessary.
Arrange furniture in such a way that people can easily move through the home without bumping into things. Rooms that are overcrowded look small, so if you can, pack away bigger items. If you aren't quite sure what to do, or your property is empty, consider hiring a stager. This allows potential buyers to see the potential a space has and has been proven to sell a property sooner.
If you have a front yard make sure that you hire a landscaping, gardening and construction company to make it look pristine. This can really change people's first impressions of the property and can markedly increase your property price.
4. First Impressions are Important
First impressions are the most important. This is something we are told time and time again, and for good reason – it's the truth. If you want to sell your home in a timeous manner, you'll need to make sure that the first impression is a good one. The interior may be the first thing they see online, but the exterior is the first thing they see when they arrive to view the property. Boosting your home's curb appeal makes it seem desirable from the second a potential buyer pulls up to the front door.
This doesn't mean doing a massive renovation, but minor repairs and a fresh coat of paint go a long way. You'll need to make sure that your windows are clean and that you carry out any exterior repairs that might need attention. You can also spruce up old door handles and other finishing such as the house number, etc. Make sure that your garden is well pruned and that your garden isn't filled with any sharp objects, or refuse. You can plant a few fresh flowers to make it seem bright and inviting and freshly landscape the area.
This indicates to potential buyers that you have taken pride in your home and that you have probably given the same amount of care to the interior.
5. Repair What Needs Repairing
The inside and outside both need to look good. This means that you need to fix things like loose tiles in the home, especially the bathroom, you'll need to replace carpets and polish floors, fix drawers, cabinets, and hinges, and make sure that there are no leaking pipes. Depending on the amount of time you have as well as how much money you want to sink into repairs, you could also upgrade a few of the fixtures and give the interior a fresh coat of paint. If you are offering the property semi-furnished, then you should consider updating the appliances so that they don't break and so that the place has a nice facelift.
6. Offer Additional Incentives (only if you have to)
Sometimes you need to offer a little bit more to close the deal. Everyone likes financial incentives, so what better way to make things desirable that to offer to pay for things a buyer usually has to cover. This includes paying for all closing costs, offering preferential move-in schedules, agreeing to pay for all inspections (insect, electric, plumbing, etc.), and agreeing to pay for any previously known items of concern, such as old appliances, leaking roofs, etc.
Selling a home can be an extremely stressful process, but with the right guidance, it doesn't have to be that bad. If you stick to the tips we've covered above, things can go really smoothly. We hope that you've found this informative and that you manage to sell your property in no time.


---