Furniture plays a crucial role in enhancing the aesthetic and function of a space. It helps create a harmonious balance between visual appeal and practicality. Imagine if you could master the fusion by combining iconic furniture designs with architectural brilliance. This might open a world of possibilities for creating unique spaces.
Whether you're an interior designer or an architect, this article will guide you. You'll discover how to elevate your creative potential by exploring six of history's most iconic furniture designs. With a deep understanding of these designs, you can incorporate them seamlessly into your projects. In turn, you can create stunning and functional spaces.
Are you ready to begin your journey of mastering fusion and take your architectural brilliance to new heights? Let's get started:
1. The Seater Sofa
The Seater Sofa is a contemporary living room furniture with a sleek design and clean lines, making it perfect for any style. Its neutral colors and geometric shapes blend with modern or traditional interiors, making it versatile.
This sofa is ideal for large living rooms but works great in smaller spaces, thanks to its compact design. It can complement a minimalist Scandinavian-inspired interior or a luxurious art deco setting, making it a timeless furnishing that elevates your architectural features.
2. The Saarinen Table
Designed by Eero Saarinen, the Saarinen Table is an iconic piece that brings elegance and sophistication to any architectural space. Its sleek pedestal base and round or oval tabletop create an appealing silhouette, adding a touch of refinement to both dining and conference rooms.
The Saarinen Table pairs well with modern and contemporary architectural styles, offering a clean and minimalist aesthetic. Its timeless design ensures that it can continue enhancing architectural brilliance for years.
3. The Barcelona Chair
Designed by Ludwig Mies van der Rohe, the Barcelona Chair is an iconic piece epitomizing modern design. Its sleek stainless-steel frame and luxurious leather upholstery give it an elegant look. This chair is often seen in upscale hotels and executive offices, symbolizing architectural excellence. Its clean lines blend various architectural styles, making it a tasteful addition to any space.
Visualize entering a luxurious penthouse apartment and being greeted by a Barcelona Chair at the entrance. The chair sets the tone for the entire apartment, showcasing its sophisticated style.
4. The Lounge Chair And Ottoman
Another perfect example of how furniture design and architecture can blend is The Lounge Chair and Ottoman. Designed by Charles and Ray Eames, this iconic duo offers both comfort and style. The chair and ottoman have organic curves that create a tranquil vibe, making them a popular choice for lounges and living rooms.
The Lounge Chair and Ottoman integrate into modern and contemporary interior designs. Imagine yourself in a modernist home designed by Richard Neutra. The Lounge Chair and Ottoman would add comfort and elegance, creating a stunning and functional balance.
5. The Wassily Chair
Marcel Breuer's Wassily Chair is a striking example of how furniture design and architecture can unite effortlessly. Its unique tubular steel frame and minimalist design make it an iconic piece of modern furniture.
This chair is often seen in architectural settings, making a bold statement with its combination of function and style. Itssimple yet captivating design can transform any space into a showcase of architectural brilliance.
Imagine pairing the Wassily Chair with a minimalist glass and steel building by Mies van der Rohe or a contemporary office space designed by Frank Gehry. The chair would enhance the room, adding a touch of modernism and sophistication.
6. The Chaise Lounge
With its timeless design, the Chaise Lounge adds a touch of comfort and elegance to any architectural space. Its long, reclining shape is perfect for relaxation.
You can place the Chaise Lounge in a bedroom, living room, or rooftop terrace, adding a touch of luxury and sophistication. It can blend with various architectural styles, from contemporary to traditional, making it functional and pleasing.
7. The Egg Chair
Crafted by Arne Jacobsen, the Egg Chair is a testament to the seamless integration of furniture and architecture, making it a design icon. Its curved shape and cozy design provide a sense of privacy and comfort. This chair is often used in architectural projects, from hotel lobbies to corporate offices, because it enhances the design aesthetic.
The Egg Chair's sculptural form and craftsmanship bring elegance and luxury to any architectural space. Imagine entering a modern airport terminal and finding a row of Egg Chairs in a private lounge. These chairs not only offer privacy to travelers but also add to the architectural brilliance of the terminal.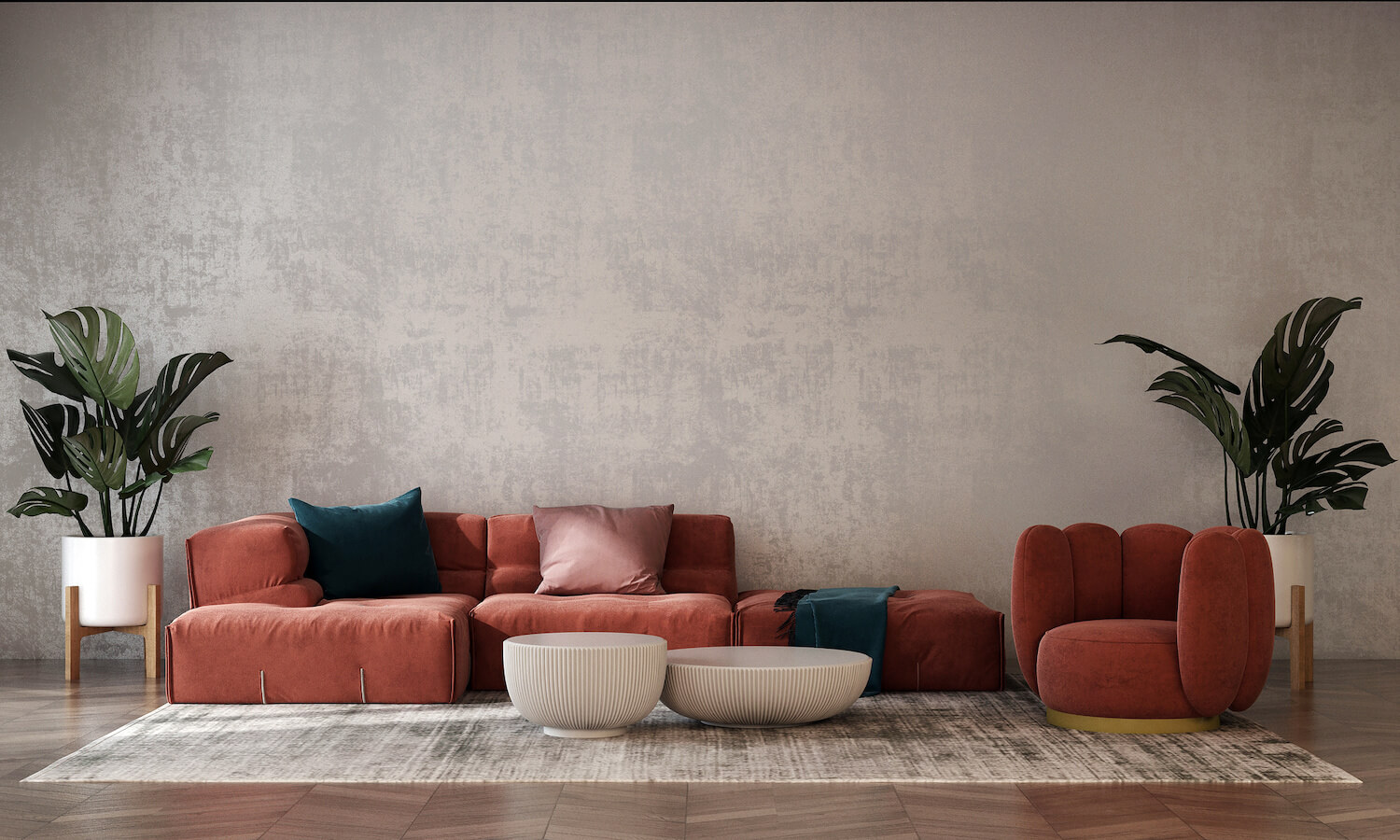 image © Teeraphan
Unraveling The Magic Of Architectural Fusion
Mastering the fusion of furniture design and architecture is crucial in creating beautiful and functional spaces. The iconic furniture designs mentioned above have elevated architectural brilliance. You can also take inspiration from these designs by understanding how they blend with different architectural trends and styles. Applying these principles to your work can help you create stunning and functional spaces.
Embrace the integration between furniture and architecture to unlock endless design possibilities. By doing so, you can create spaces that truly captivate.
Sophie Anderson
Sophie Anderson is an interior design enthusiast and furniture connoisseur. With a passion for blending iconic furniture designs with architectural brilliance, Sophie has developed a keen eye for creating harmonious and inspiring spaces. Through her expertise and appreciation for timeless design, Sophie inspires readers to curate spaces that are not only functional but also visually captivating. When she's not immersed in the world of interior design, Sophie enjoys visiting art galleries, experimenting with DIY projects, and discovering unique furniture stores.
---