If you need plumbing work in your home and you are looking for the right service provider to get the job done well, here are several key considerations to keep in mind. First, remember not to settle for the closest or the cheapest plumber in your area. This is cutting corners and will impact the quality of work you receive. Look for signs of professionalism, quality, and experience in a plumbing service. You can do so by checking their website, calling for a consultation, and reading online customer reviews and testimonies. This will help you to find a plumber you trust to be reliable, hard-working, and fair.
Do Not Settle For The Closest or Cheapest Available Service
First, when you are looking for plumbing service, not just any plumber will do. You do not want to have to search for another service to fix the poor work of the first, nor do you want the plumbing problem to reoccur in a couple of months due to cut corners and cheap labor. Common reasons to call a plumber include leaking faucets, running toilets, and jammed garbage disposals.
As plumbing problems can have a big negative effect on your daily life, you want to make sure you are not just choosing the closest local plumber for convenience, or the cheapest to save money. Although it may be tempting to take this approach, it makes your life harder in the long run. Make sure to take other factors into account as well, such as professionalism, experience, and the quality of the work.
Professionalism in Plumbing
If you reach out to a plumbing company, note if they are responsive, communicative and honest, and open about their pricing. If you ask them for a quote, do they deliver on time? The last thing you want is to hire the services of an unprofessional plumber who is unreliable, uncommunicative, lazy, or perpetually late.
Free estimates are also a good sign of a plumbing service that is professional, fair, and respectful to its clients. No hidden fees should also be stated on their website, and their quotes should be detailed and reasonable. Transparency is a strong indicator of professionalism and client respect.
Look For Signs of Quality and Experience
Before committing to a plumbing service provider, do some research and see if they use good materials and practices. Check the plumber's website for assurances such as "licensed and insured", "quality guaranteed" and "X amount of years of experience". You only want to pay for the work once, and you want it to be done right the first time.
The longer a company has been running its business successfully, generally, the more you can trust them. Especially if they have a solid reputation and a lot of returning customers. In Vancouver, technicians at Hillcrest Plumbing & Heating live up to an old tradition of serving clients with a smile and are committed to providing stellar service, according to their website. Look for companies with an ambitious, client-focused mission statement that strives for quality and long-lasting client-company relationships.
Check Customer Reviews and Testimonies
When a company has their customer reviews visible on their webpage, proudly displayed, this is a good indication that they receive overwhelmingly positive reviews and that they are happy for you to browse them. This, in turn, implies that they are not concerned about you coming across negative reviews and testimonies about poor work, lack of professionalism, or any other issues relating to their service.
The more transparent a plumbing service is about its past work, customer reviews, testimonies, and pricing scheme, the more they come across as a trusted and reliable company. Look for reviews and testimonies that indicate a customer has or will return to the service provider in the future. This is a clear indicator of quality and satisfaction with the work done.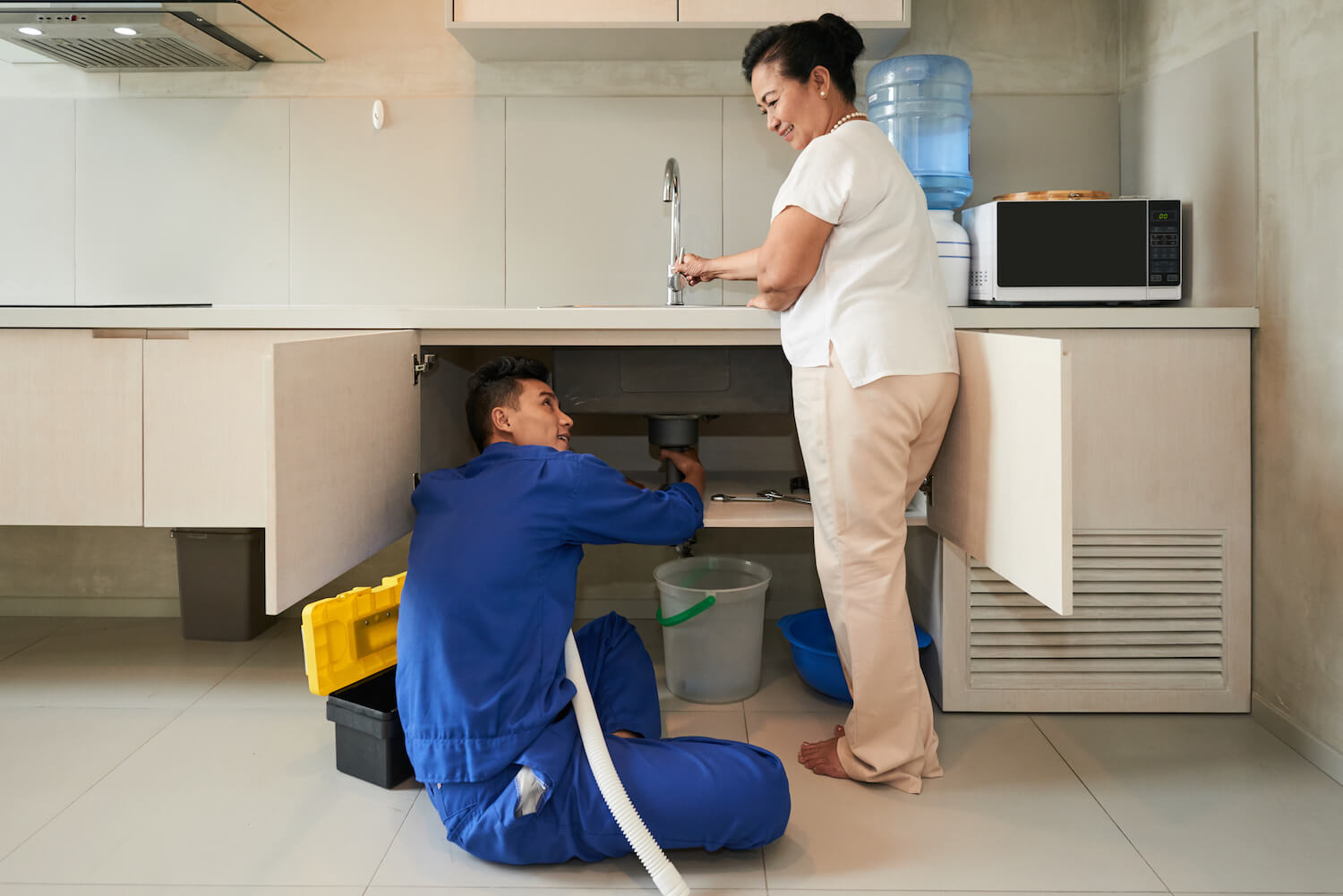 image © Pressfoto
When you are looking for a great plumbing service provider to do the work in your home efficiently, expertly, and fairly, remember not to settle for the closest or cheapest service in your area. This will likely lead to poor quality work, unreliable or unprofessional technicians, and extra costs incurred down the line. Instead, look for indicators of professionalism, quality of work, and experience. You can read online reviews and testimonies, as well as talk to a plumber or visit their website, to gain insight into their services and practices. Remember, the more transparent the company is, the more likely you can trust it.

---