Solar panels help homeowners save money on utility bills, and more importantly, they reduce consumers' reliance on fossil fuels for heating, cooling, and energy. Despite the money-saving benefits, solar panels and installation expenses are costly, holding many homeowners back from taking the plunge. Fortunately, solutions exist that reduce the cost of solar panel installation.
DIY solar panel installation
Often, the expenses associated with solar panel installation come from paying professionals to do it. Rather than hiring a professional installer, you can install them yourself and save money on labor expenses. Many solar panel manufacturers also sell installation kits with a helpful step-by-step guide on solar installation to help explain the process.
If you choose to install solar panels yourself, you might need to allocate more time than professional installers might. Installing solar panels on your own involves accurate measuring, electrical connections, and acquiring the necessary permits. Many DIY installers take on small projects like installing panels on a shed or an RV before they attempt to install panels on a home.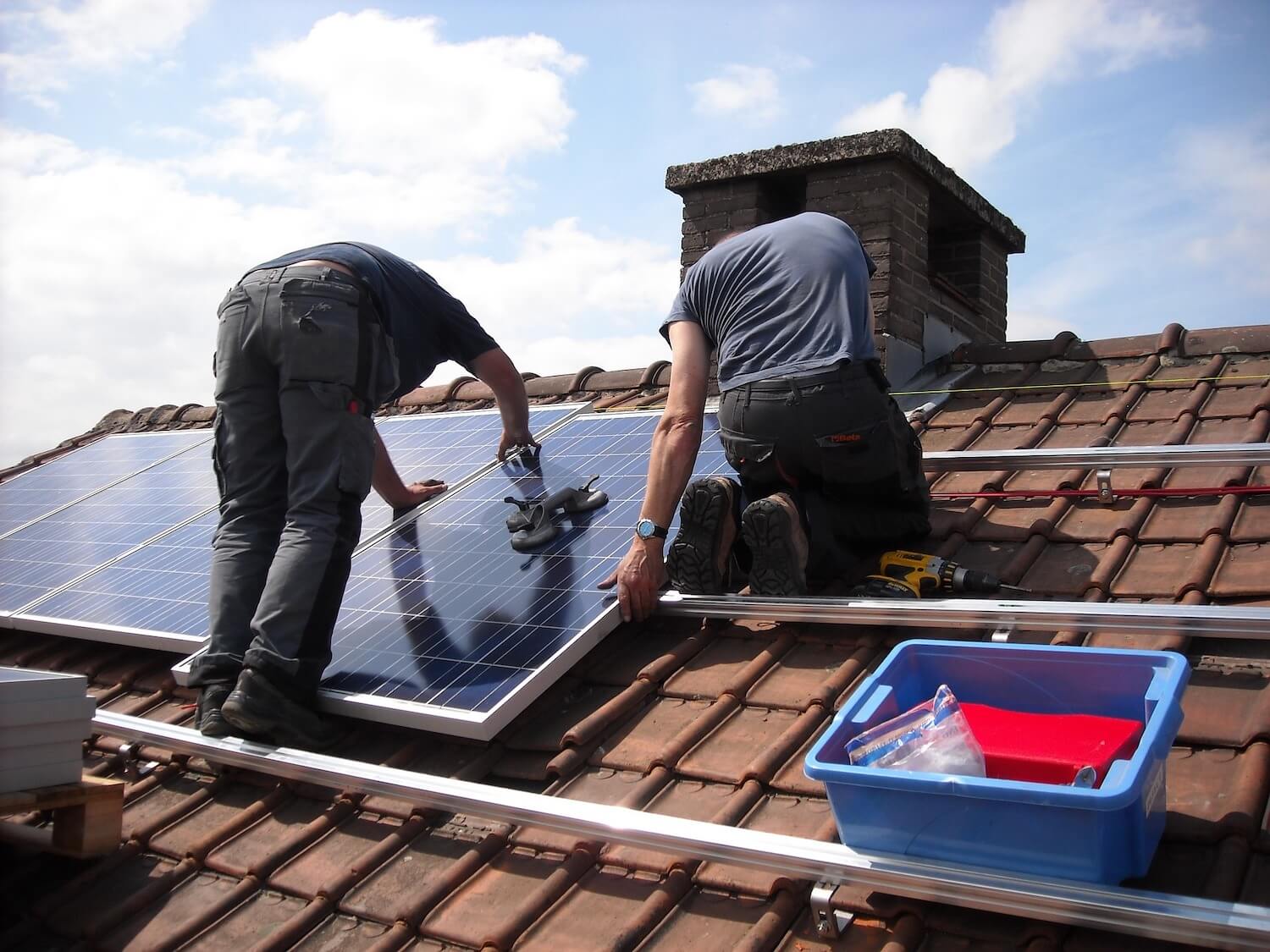 image © Maria Godfrida
Take advantage of tax credits
The federal government and many states offer tax incentives for adding solar panels to your home. States offer varying incentives, including percentages or flat rates for tax credits. The solar tax credits are often temporary, so take advantage of them before they expire.
Finance your new solar panels
A surefire way to reduce the installation cost of new solar panels is by financing the project. Remember that switching to solar panels will immediately reduce your utility expenses. You can use that money to pay off your solar panel debt.
Even if you have interest added into your solar panel payment plan, the savings on your utility bills should cover the additional monthly expense.
Choose an installer with a warranty
Before you invest in solar panels and installation expenses, ask about warranties. The best solar companies and installers will add a limited warranty on their craft and the quality of materials. With a warranty, you can save money if anything goes wrong after the company installs the panels.
Shop locally
You might be able to save money by purchasing your solar panels from a local company and installer. Smaller companies might negotiate the costs with you, or they might offer competitive bids to compete with large companies.
Save money by changing your energy use
If you want to save money, take time to invest in new appliances and light bulbs in your home. You can reduce your energy costs by installing LED bulbs and buying Energy Star appliances. Reduce your HVAC expenses by turning up your thermostat in the summer and turning it down in the winter.
With changes to your energy use, you can save money to put toward your solar panels. Then you can continue to save money once you've had the panels installed.
Wrap up
While the upfront cost of installing solar panels can be costly, the expenses are worth every penny as time goes by. Saving money and the planet is a win-win situation for homeowners with solar panels.
About Jana Gray
You can sum up Jana's career in a single word: storyteller. On any given day, she helps businesses tell their story to prospective customers through compelling copy, assists publishers with sharing others' fascinating stories, and writes her own stories (when she can find the time, of course). In short, Jana can help just about anyone share their story with the right audience, the right way. When Jana's not reading or writing (which is rare), you'll probably find her on one of Washington's epic trails with my dog, Bey (yep, named in honor of Queen Bey herself).
---