A home is a lifetime investment that can help you generate more money at a later point in life. One good thing about investing in a house is that its value continues to appreciate over time, and you can sell it for more money. Taking care of your home should be a top priority, and it should include elements like repairs and other smart improvements. Read on to learn how to increase your property value with these four easy solutions.
1. Try to Make Your Home Attractive
The first thing that appeals to the emotional interests of a potential buyer is the appearance of your home. It is critical to make lasting impressions to all visitors to your place, and this can go a long way in increasing the value of the property. The exterior of your home should be well maintained with manicured lawns. Clear the driveways and make sure your yard is free of junk.
The existing landscape should be well-maintained as well. All trees and other plants need to be trimmed neatly and consider planting some flowers in your garden. Mark the pathways and maintain your garden in its best appearance. Repainting the front door or the exterior walls can also add to the attractiveness of the home. Once the exterior is good, you are likely guaranteed to fetch a better price for your property.
2. Remodel Your Kitchen
Remodeling your home is probably one of the most effective ways of adding value to your home. If your kitchen is outdated, it is likely to impact the value of the overall home. A kitchen is one of the most used rooms in the entire house, and it is a center of attraction to potential buyers. When you decide to remodel your kitchen, you must take into account components like style and design.
To achieve your desired goals, you should hire a professional contractor to handle the task for you. The entire remodeling process can be tedious, and supposing that you communicate with a General Contractor Mesa, you will realize that you will get value for your money instead of doing it yourself. When you decide to upgrade your kitchen, you can consider changing components like custom cabinets, stone countertops, flooring, and others. It is vital to avoid over-customizing the kitchen to fit your needs only since this can make it difficult to sell it later.
3. Make Your Home Energy Efficient
You can significantly increase the value of your home by adding energy conservation features. Energy-efficient upgrades like installing a solar system can go a long way in reducing utility bills. On the other hand, research indicates that homes with solar systems generally have more value than the ones without energy supply. The advantage of solar energy is that it comes from the sun which means that it is free. All you need to do is to install the right system, and you will enjoy free energy for about 25 years.
Other energy-efficient options that you can consider include double-paned windows and enhanced attic insulation. This will minimize the demand for using HVAC in the home which also results in a drastic reduction in utility bills. LED lighting and other efficient appliances can boost the resale value of your home shortly.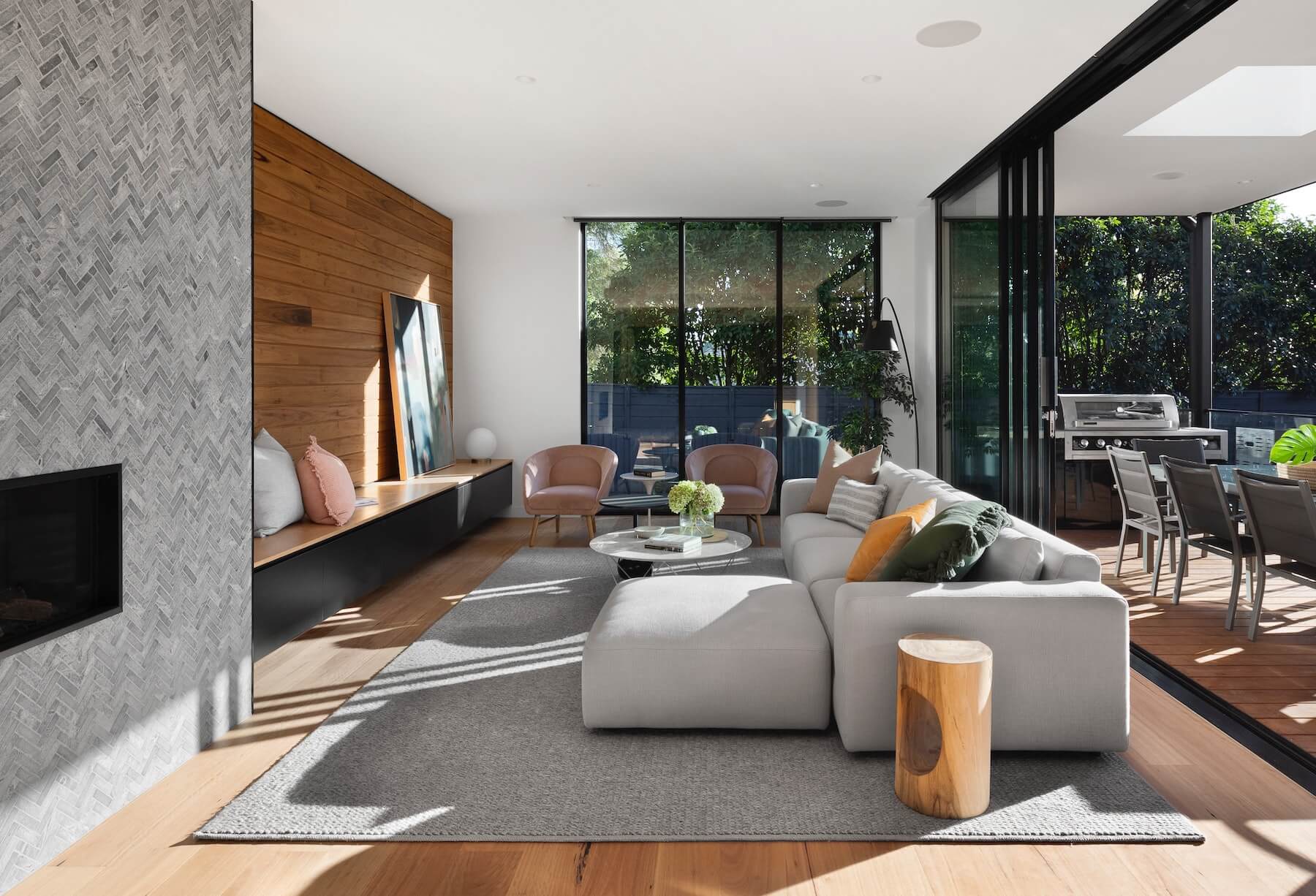 image © R ARCHITECTURE
4. Low Maintenance
Maintenance costs impact the value of the home in many ways. If your property has several defects that require attention, the buyers are likely to shun it or offer a lower price than what you anticipate. Therefore, you should hire a contractor to conduct a home inspection and identify all the areas that need repairs. For instance, you can increase the value of your house by replacing major components like the roof or heating and cooling system.
If the buyer is satisfied with the condition of the house, you are likely to fetch a better price when you decide to sell it. You can also consider other elements like replacing hardwood floors and stained carpets. You also need to check the plumbing system and ensure that it is in good working condition to improve the value of your house. Make sure the power supply system is not outdated.
A home is your biggest asset that you should look after well since its value appreciates over time. Different factors like location and demand for accommodation all add to the usefulness of your property. This will lead to an increase in the price of your home in the future. There are various steps that you can take to improve the attractiveness of your home like remodeling and maintaining it well. More importantly, you should make your house attractive and more efficient.
---