The bedroom is the perfect place to get away from the noise and chaos that we experience in our day-to-day lives. It's a room where you can relax and spend time with your family, or enjoy some alone time. Many factors go into designing a great bedroom. Follow these steps if you want to design an amazing room for yourself or someone special.
Get the Right Frame and Mattress
When it comes to beds, there are a couple of things that you'll want to consider. For one, you'll want to make sure that the mattress is comfortable. For instance, you will want to know where to buy puffy lux mattress and the size. You'll also want to make sure that the frame is the right size for your room. You don't want it to be too big or too small.
When it comes to the frame, you'll want to make sure that there is enough room around it for you and your partner. You will need to take your time choosing the frame and the mattress since they are the determinant of a good bedroom. You must choose comfortable and attractive furnishings for your space.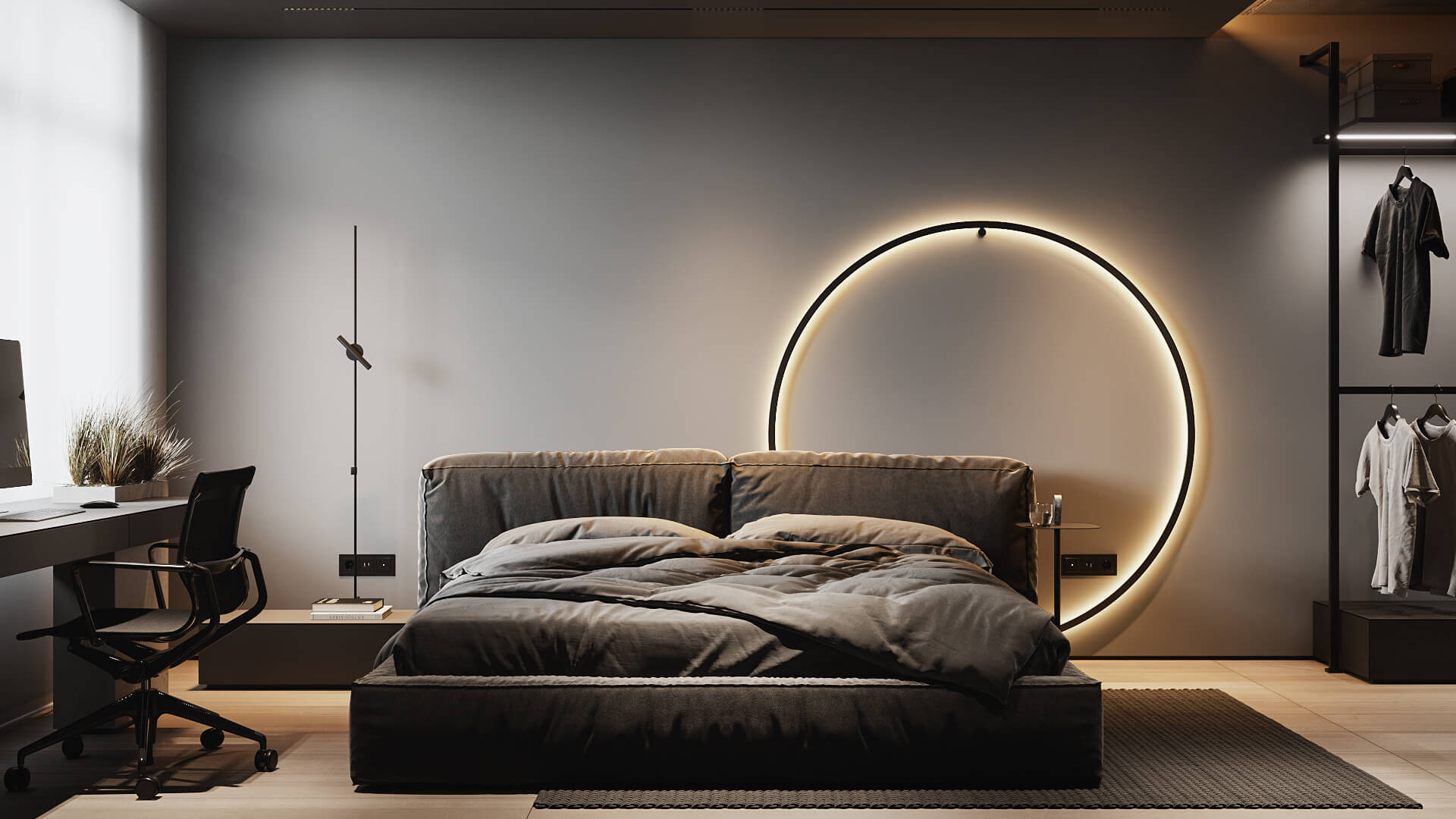 image © 4Balance Design Studio
Add Some Comfortable Pillows
It's important to add some comfortable pillows. You will want a variety of different styles and sizes in your bedroom so that you can easily change things up when the mood strikes. To get started, it is wise to first buy one or two high-quality pillowcases for yourself and then keep adding more as time goes on until you have a nice collection.
You'll also want to make sure that the pillows are comfortable and fit well with your frame and mattress. If you're not happy with the current selection at your local store, try looking online for some unique options. You can also get your pillows where you will buy your mattress as it can be a good idea to have everything come from the same place.
Choose the Right Lighting
Another important factor when it comes to designing your bedroom is lighting. You'll want to make sure that you have a variety of different light sources in your room so that you can control the mood and get the perfect level of brightness for whatever you're doing.
It's also a good idea to stick with similar lighting sources throughout the room to work well together and don't clash in terms of style or color. When it comes to different lights, you will want some overhead lighting, some lamps on bedside tables, etc. You should make sure your bedroom is bright enough for reading and relaxing and has a cozy feel.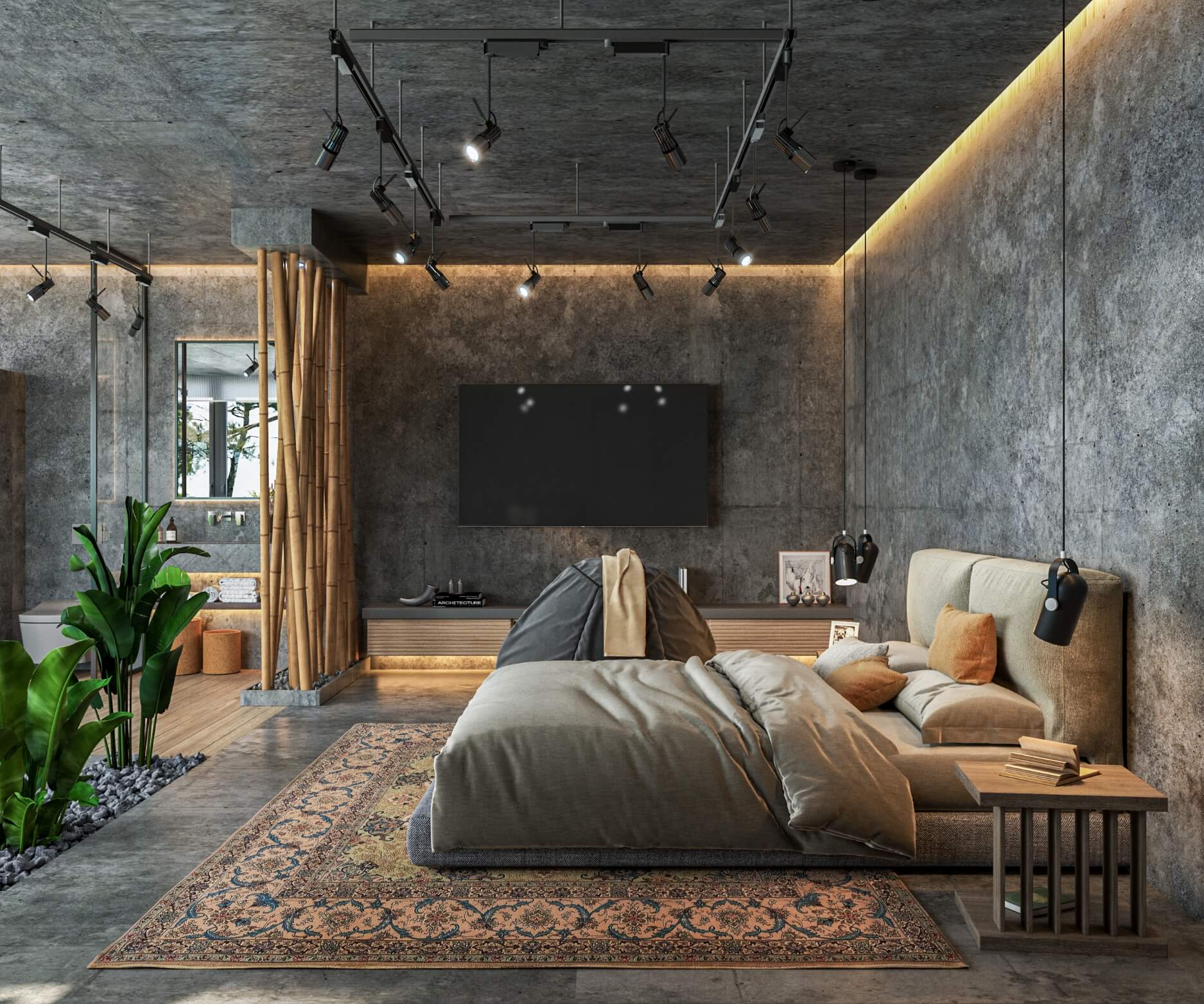 Modern bedroom design for a musician by Omid Merkan
Add a Soft and Plush Rug Besides Your Bed
Adding a plush rug to your bedroom is great for making the room even more comfortable. It's also good because it will help you with hygiene and comfortability when getting into bed at night or early in the morning. When choosing one, make sure that it doesn't slip around on your floor since this can become dangerous.
You'll want to make sure that the rug fits perfectly in your room. This means measuring it out before you actually buy one so that there is no problem when putting it into place. You'll also want to make sure that the color and design of the rug go well with everything else in your bedroom, including furniture, curtains, bedding, etc.
Choose Colors That Relax You
The colors you choose for your bedroom are important. You'll want to choose colors that relax you and help you feel calm. A good place to start with this is by choosing a color scheme of three or four main colors that look nice together.
You'll also want some accessories in your room such as paintings, photographs, rugs, etc. These will go on the walls and top of furniture pieces like dressers and nightstands. By choosing colors that you love, you'll be sure to enjoy your bedroom every day.
Make Sure You Have Enough Storage
It would be best to keep things in your bedroom like clothes, shoes, etc. Ensure that you have enough storage space for everything, including linens and bedding. If there isn't enough room in the bedroom itself, try using an attic or basement as well as closets or dressers to keep things organized.
It's also a good idea to invest in some under-bed drawers or storage cubes to help keep clothes, linens, and other things in good shape. If possible, you should try to keep everything in good condition so that you don't have to replace things very often. Your bedroom should be without clutter and be a place to relax.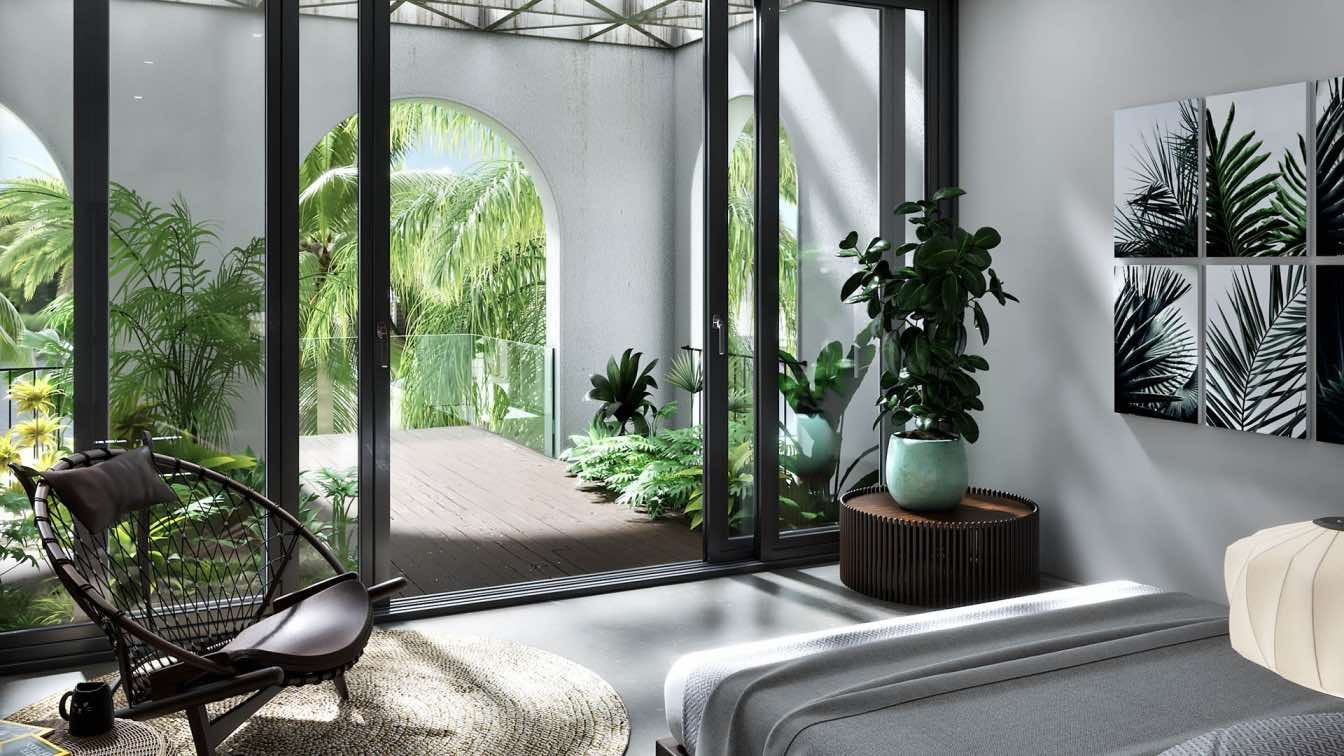 AD8 Tropical Master Bedroom, Vietnam by Rasaad Studio
Have a Seating Space
As you consider how your bedroom should look, it is also good to think about the space you will use for sitting. You'll want a nice place where you can sit and read or watch television in comfort after getting out of bed. Ensure the seat blends well with the bedroom design and is comfortable for you to use.
You might choose a chaise lounge or get one of those small couches that fit into tight spaces. Whichever you choose, make sure it's comfortable and that it has a nice design. If there is space in your bedroom, you might also want to consider adding a small desk for working on the computer or writing in your journal.
Make the Bedroom Personalized
Once you have included the essential items in your bedroom, such as a bed, seating space, lamps for lighting, and storage spaces, you can add personal touches to make the room feel like home. You need to find unique bedroom design and decorations ideas that will improve your bedroom's look. This could include pictures of friends and family on your dresser or desk.
It is also nice to have some plants in your bedroom to help with air quality. Finally, you might want to think about adding some candles for fragrance and ambiance. These are nice to have around when you go to bed at night or first thing in the morning, too.
By designing your bedroom with these tips in mind, you will be sure not to regret it later. You can easily create a comfortable, relaxing, and personalized room based on your needs and preferences. So, use the above tips to create the perfect bedroom for you. With that in mind, it's important to invest in quality pieces. While you might be tempted by the cheap options at your local retail store, they won't last very long and will quickly become unusable. Opt for quality pieces that you know will last.
---