If you're wondering how to clean your room for sleep that's deeper and longer than you've experienced before, you've come to the right place. Learning how to clean your room might seem simple, or like something that doesn't require much thought, but the truth is that the right approach and tactics can transform this ordinary chore into something that lends well to your personal wellbeing.
According to one survey conducted by the National Sleep Foundation, seven in ten people agree they get more comfortable sleep if their bed sheets have a fresh scent. Our bedrooms play a large role in the quality of our sleep. Here's how to hit the reset button on yours, from switching out your bed sheets more often, to keeping clutter at bay: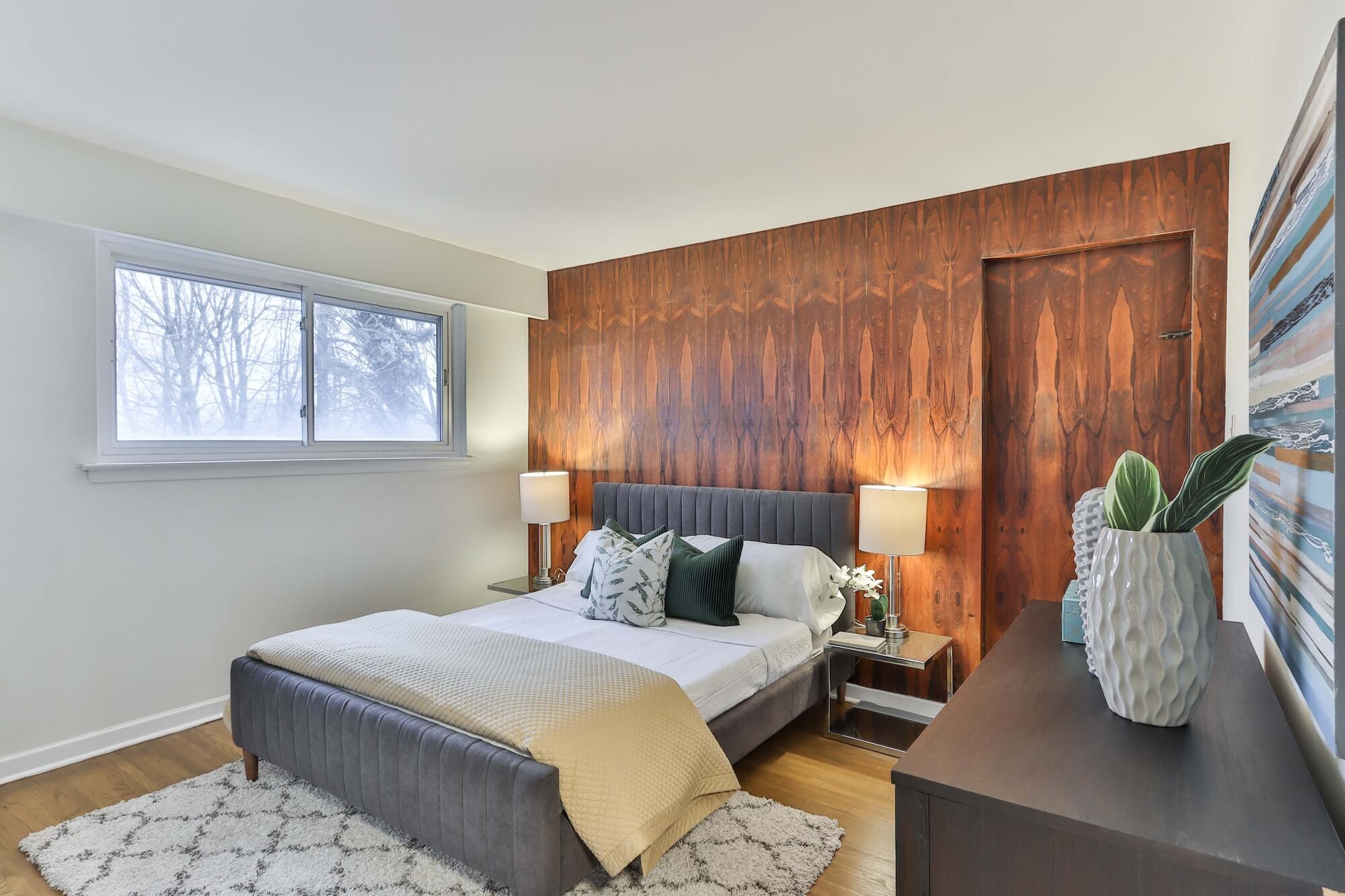 Photo by Sidekix Media
Tip #1 - Find an organization system that works for you
A lot of clutter can disrupt your sleep, and keep you from experiencing your best night's sleep. The best way to deal with clutter is to try and keep your space as organized as possible - try investing in storage solutions that work for your space. For instance, you might choose to get a bed frame that comes with in-built adjustable height options.
Other ways to build storage solutions seamlessly in your space include adding additional shelving in your closets and shelving on your walls. If you're going to be working with a really small amount of space, it also helps to assign everything to its own, designated space. This is going to help you in accomplishing much better sleep through the night. The most important part of deciding on an organization system is to find something that is convenient to you.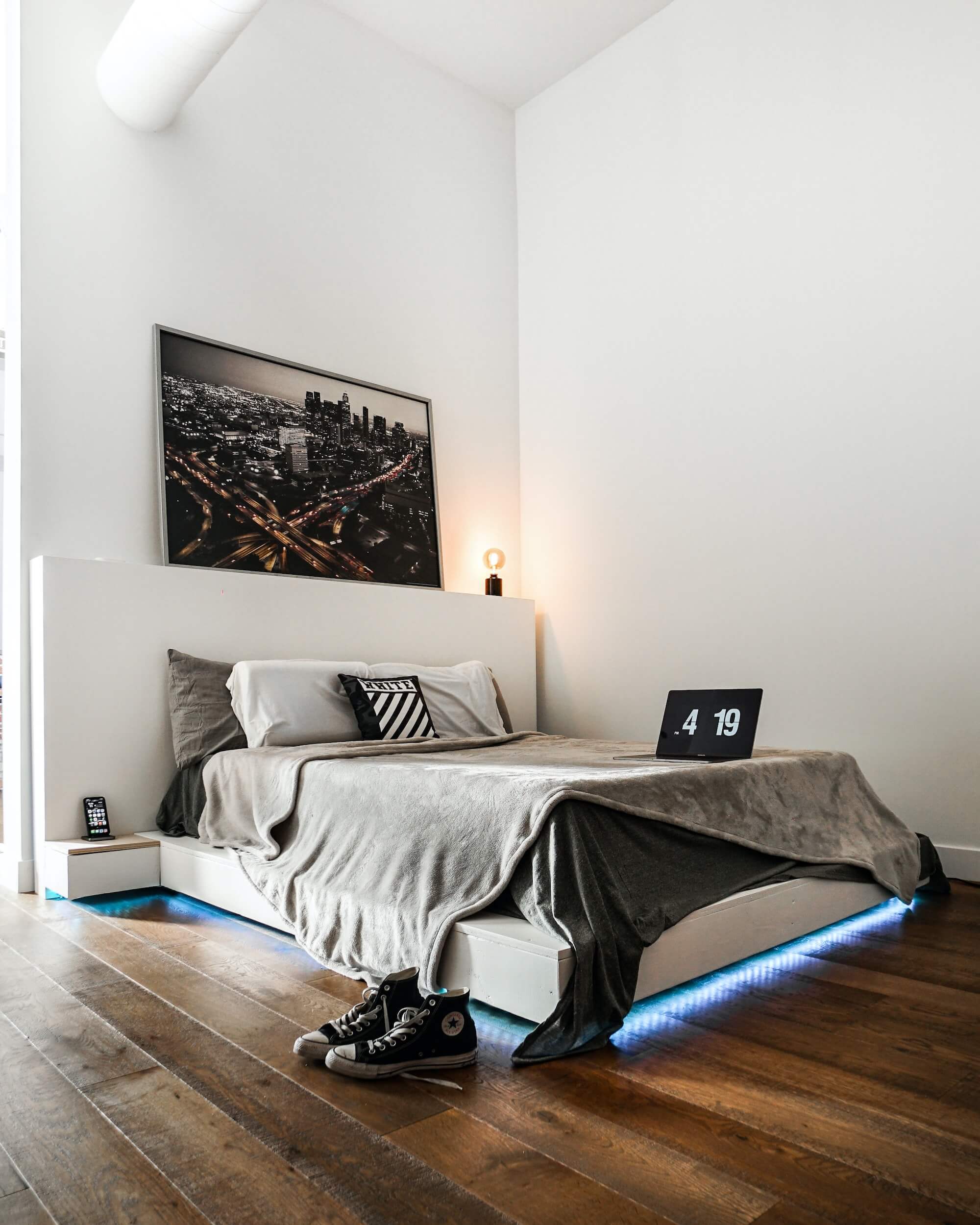 Photo by Garin Chadwick
Tip #2 - Switch out your bed sheets, often
Your bed sheets can trap dust, fur, and other external debris that lead to them affecting the quality of your sleep. If you're really worried about getting a good night's sleep, or you're not sure where to begin with how to clean your room, your bed sheets are a really great place to start.
Get into the habit of switching out your sheets at least once a week for the sake of your sleep hygiene. Your mattress also needs washing, just not as often, so try aiming for twice a year at the minimum to extend the life of your bed and keep your room as clean as possible. Other often neglected surfaces in your bedroom that might require regular cleaning include your bedroom rug, curtains, and other bedding, such as your blanket or comforter.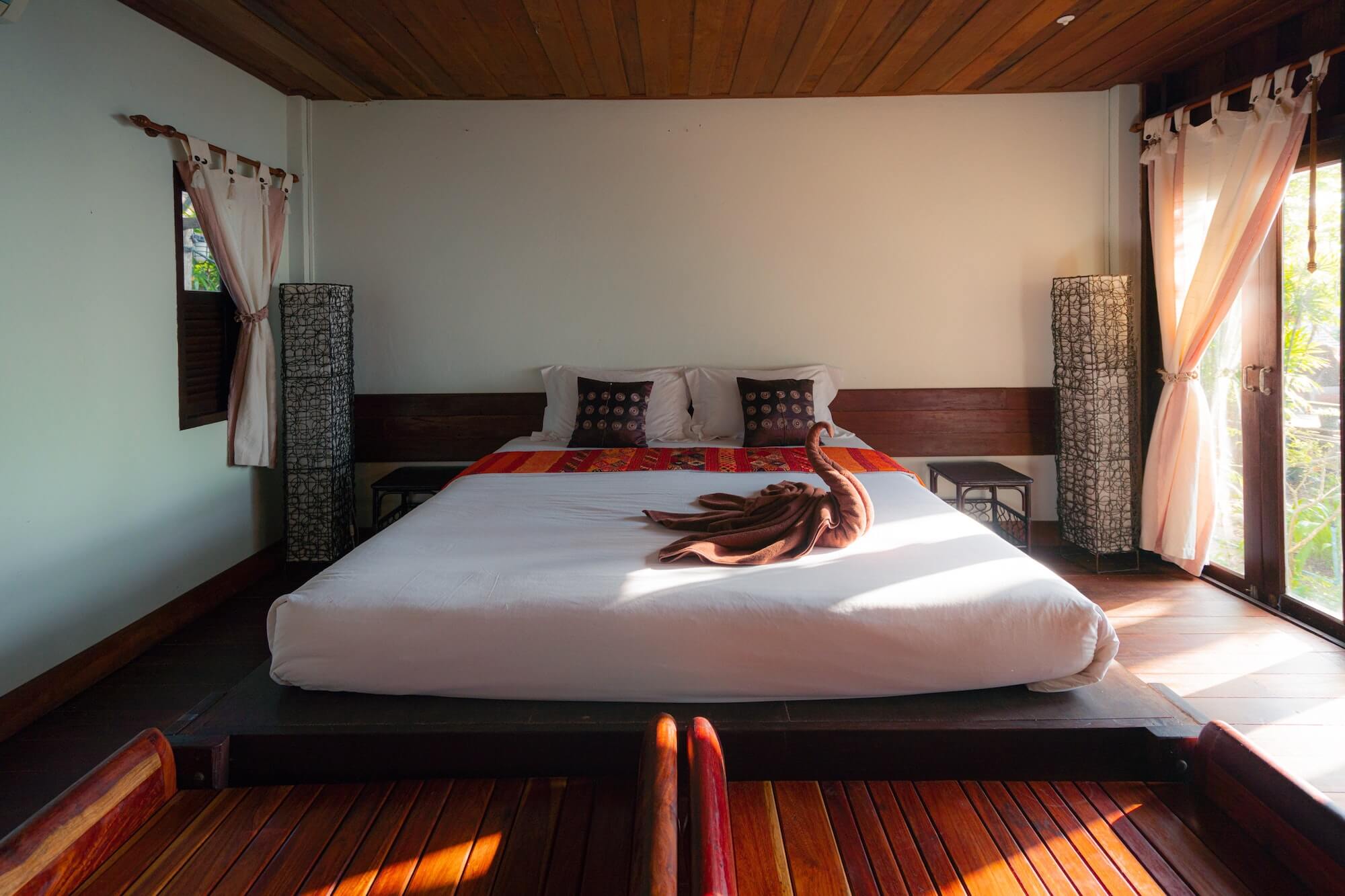 Photo by Alexander Kaunas
Tip #3- Clear all surfaces
Another important step when it comes to clearing your space is making sure all counter-tops and other bits of larger areas in your room are clear of clutter. This is why it can be useful to invest in nightstands that come with additional shelving so that you're able to store more away, helping you to keep things further organized.
Learning how to clean your room in a time-effective and efficient way can contribute a lot to a good night's sleep. Not only do clear spaces help open up a room and keep things looking spacious, but they can also help you feel more centered and at peace in your space, which is especially valuable if you struggle with something like sleep anxiety.
With a little trial and error, you're going to find you know how to clean your room better than you've ever been able to in the past. From regularly cleaning your bed sheets to making sure everything stays in its designated place, hitting the reset button on your bedroom is going to lead you to comfier sleep.
---