The outside of your business will mean as much to your customer as the inside. After all, the outside might be what calls them inside and gets them to make a purchase or use your services. While first impressions are redeemable, they are still first impressions for a reason, and they're important.. Here are some of the ways in which you can use the outside of your building to properly set the tone for the inside.
The Exterior
There are basics that you need to make sure are ticked off. You might be able to get away with peeling paint and dirty brickwork if you are an antique shop or old bookseller, but there is just as much chance that these will turn people away!
By having a clean and welcoming exterior, you can be certain that many will find themselves invited in and happy to see what you have to offer. Basics include ensuring that the exterior of your business is clean and clear. The easiest way to do so might be to engage in the help of a service like those offered by rhpowerwashing.ie – they can help you clean up your building and get rid of any graffiti and other unsightly issues that you might have to deal with. With a fresh exterior, you can be certain that people will want to come inside!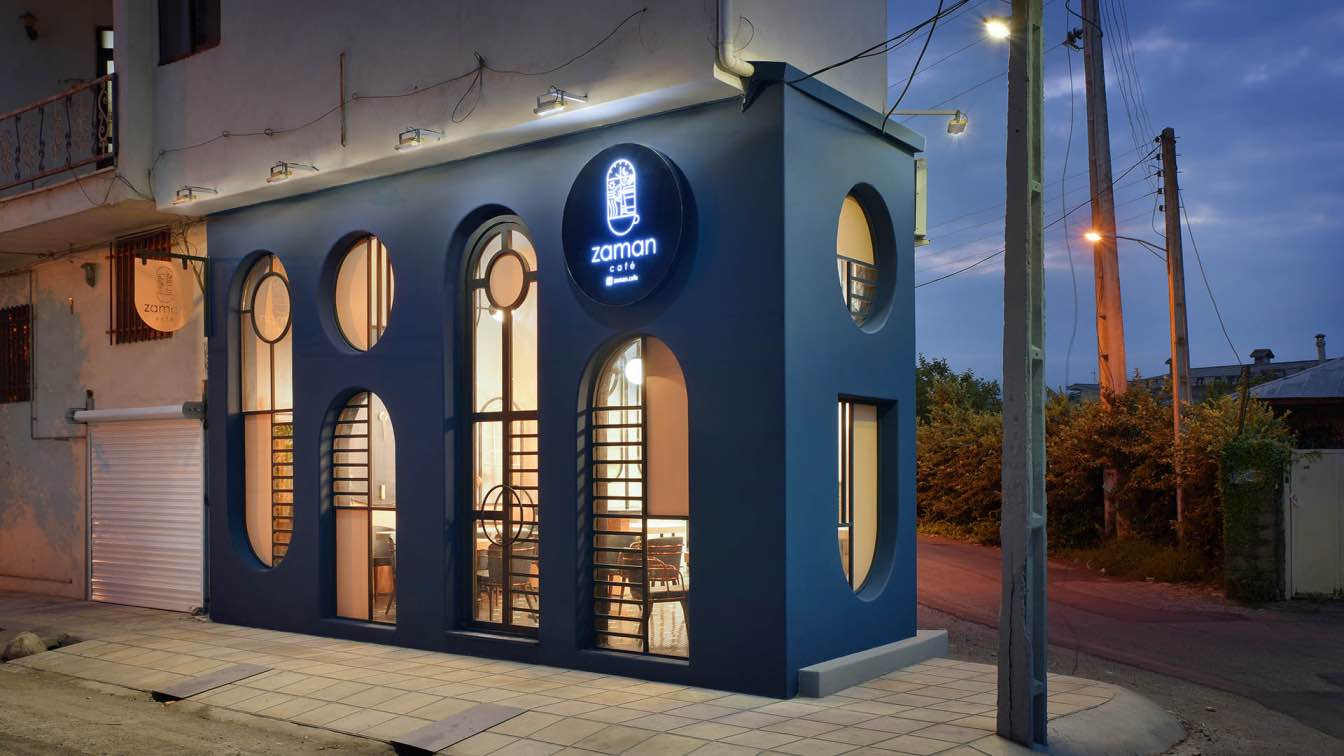 Zaman Café in Shahsavar, Iran by mrk office / Mohammad Reza Kohzadi. Image © Deed Studio
Signage
Your signs will also be key in setting the tone and helping people through the door of your building. First, you need an eye-catching one with the name and logo of your business. However, it is not the only that you might wish to consider.
Another useful sign to have is one with opening and closing times. That way, even if you aren't open, you should still be able to entice people to come back when there is someone to serve them! You also might wish to have a sign with your social media handles too, so people can check you out online. A few well-designed signs can be a great way to pass over information about your business in a short amount of time.
Windows
Whether you have a big window or just some little ones, you can bet that they are going to be vital parts of your business. You need to learn how to dress them correctly, so people feel invited in and ready to sample what your business is able to offer.
Creating interesting window displays can be a real art, so it might take you several goes to get right. Make sure that you track what you are doing when creating these windows so you can see your improvements. By regularly changing your window display out, you will always be able to attract someone new to your business.
Just as curb appeal can help to sell a house, so can it entice someone into a business to see what they have to offer. If you want to take advantage of the foot traffic outside your business, improving your curb appeal is going to be the way to do it!
---