Are you an avid smoker looking to upgrade your smoking setup? Whether it's a comfortable chair, stylish lighting, or a custom-built ashtray, plenty of furniture pieces and high-end accessories can make your smoking experience even more enjoyable. This article will explore some of the best furniture pieces and high-end accessories every avid smoker should have in their house. Let's get to the list.
Humidor
Keeping your tobacco fresh is an important aspect for any serious smoker. Investing in a humidor is essential to maintain the quality of your tobacco and keep it as fresh as possible. As highlighted by the team behind GrandHumidors, humidors come in various shapes, sizes, and designs to fit every budget and smoking style. For instance, you can find top-end models made from rare woods, handcrafted cigar boxes, and desktop models made of cedar for an affordable price.
Some factors to consider when getting a humidor include the style of cigars you normally smoke, the size of your collection, and what kind of humidor is compatible with your space. You can ask for recommendations and read reviews to pick the perfect humidor for your needs
Smoker's Chair
Once you've got a place to keep your tobacco fresh, the next item on the list is a comfortable seat for those long smoking sessions. There are tons of options to choose from, ranging from recliners to bean bags and even high-end chairs. For example, cigar loungers have a perfect reclining angle for smoking comfort and feature built-in lighters and humidors.
Many people prefer armchairs over sofas since they provide more back support and are easier to clean. The chair style should also match the rest of your furniture and home décor. Make sure to select a wide seat, so you don't feel cramped or uncomfortable when smoking for extended periods.
Ashtray
Don't forget to get an ashtray! Whether you opt for a classic stainless steel model or go all out with a custom-made model, you'll want to keep your ash in check. If you prefer a more stylish design, consider getting a ceramic or glass model that can be easily matched with the rest of your furniture and accessories
It's also smart to invest in an ashtray with multiple compartments to store different types of cigars, pipes, and cigarette butts. Don't forget to buy a proper ashtray lid as well, so you don't have to worry about dealing with smoky air and annoying odors. This is so important when you have guests over or if you live in a place with strict smoke regulations.
Table Lighter
Having a reliable table lighter is another must-have for any dedicated smoker. Table lighters come in various shapes and sizes, including vintage designs and modern models. If you're looking for something unique, some high-end lighters feature intricate carvings and personalized engravings.
Regardless of your budget or smoking style, there's a good chance that you can find the perfect lighter for your needs. When selecting a table lighter, make sure to choose one with a long nozzle and an adjustable flame, so you can light up even the thickest cigars.
Smoking Table
If you're serious about smoking, it's worth investing in a dedicated table. Smoking tables are the perfect place to store lighters, ashtrays, cigars, and other paraphernalia. Smoking tables come in plenty of styles and materials—from classic wooden designs to sleek modern pieces — so there's sure to be something that suits your needs.
Some tips to consider when buying a smoking table are to look for something easy to clean, has plenty of storage space, and is the right size for your needs. Ensure the table's surface is enough to accommodate all your smoking paraphernalia without looking too crowded or cluttered.
Dedicated Smoking Chamber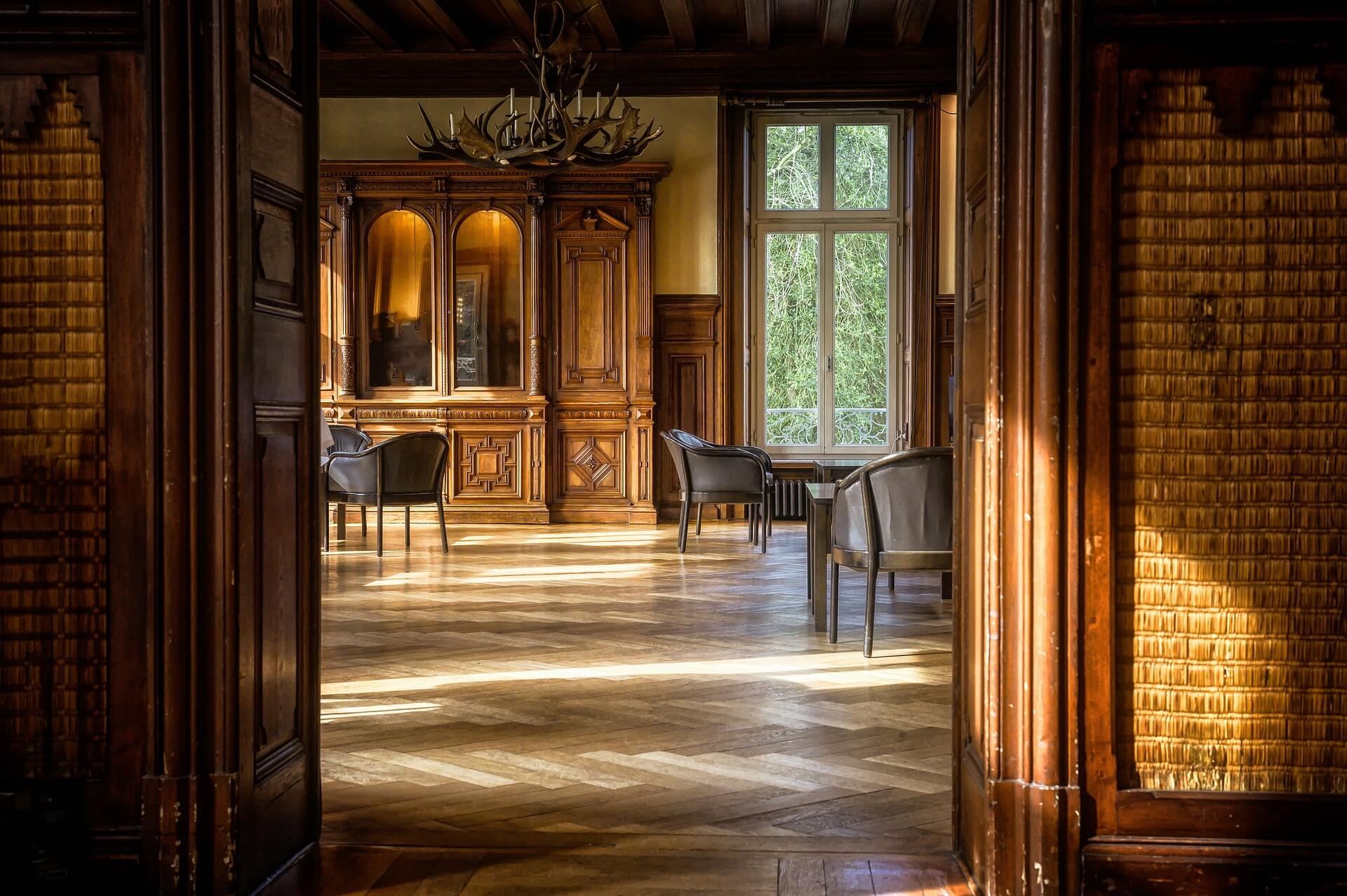 Image © Peter H (Tama66)
Lastly, you can take your smoking experience to the next level by investing in a dedicated smoking chamber. You can customize it with furniture, décor, and accessories that match your personal style. Many people choose to set up their own man cave or den for their favorite hobby, but if you don't have enough space, you can always opt for an outdoor shed or gazebo.
No matter how you customize it, having a smoking chamber will help you avoid the harsh regulations and restrictions of public spaces while still enjoying your favorite pastime in comfort. This is so important if you are living with roommates or family who don't appreciate the smell of smoke.
Having the proper furniture pieces and accessories for smoking is important for creating a comfortable environment where you can enjoy your favorite pastime. Opt for items that match your lifestyle and budget, such as chairs, ashtrays, lighters, tables, and a dedicated smoking chamber. With these pieces in place, you'll be able to create the ultimate smoking experience.
---