Arhead, in collaboration with Theatre of Digital Art (ToDA), the UAE's hub for digital art, is pleased to announce an open call to creators across the world to participate in its 2022 Digital Extravaganza exhibition in Dubai. They will have the opportunity to see their projects displayed for ToDA's visitors and in the Metaverse gallery from May 13 to August 31, 2022.
Arhead will transform 10 winning creative artworks into 3D NFT assets ready for AR (Augmented reality) and the Metaverse. Arhead, a phygital platform for creators and brands, will launch the full art exhibition of digital artists in virtual space as well. Arhead will give the creators an opportunity to present their artworks not only in the Theater space in Dubai but also in the Metaverse gallery opened for people from all over the world.
Ivan Puzyrev, Arhead's co-founder commented, "We are welcoming all creators to participate in an open-call to create l projects dedicated to the art of the future! Arhead will help the artists to bring to life all the futuristic and innovative ideas."
International participants are invited to broaden their imagination and create the future they would like to live inthrough projects that traverse alternate realities and dimensions from the physical to the augmented and virtual to even one's inner. Their experimental, innovative works will be a part of a global event uniting the best established and emerging artists in the world under a single roof.
Interested applicants aged 21 and above can send up to 5 artworks in mp4 format, which will pass through a rigorous selection process, allowing critics and collectors to admire works of excellent quality. One artwork will then be selected for each shortlisted participant. Application forms must be completed and sent before April 24, 2022 (11.59 pm, UTC +4). Shortlisted applications will be informed via email and announced on the website on May 2, 2022.
At the moment, artists from 21 countries have already submitted applications, including creators from France, Ukraine, Japan, Russia, Syria, Macedonia, Iraq, Iran, Burkina Faso, United Arab Emirates, India, Brazil, Pakistan among others.
Daria Prodaevich, Art Director at ToDA commented, "Art is one the few things in this world that have the ability to transcend time and space. We are excited to experience the future through the eyes of world-renowned & local artists at the Digital Extravaganza exhibition. With ToDA announcing its open call, we are fulfilling our mission to highlight the importance of the contemporary digital art community and discover and nurture young talents."
Artworks chosen from the open call will be minted as Non-Fungible Tokens (NFTs) and participate in an online sub-event. Profits from the sale will be shared between ToDA, the NFT platform and the artist.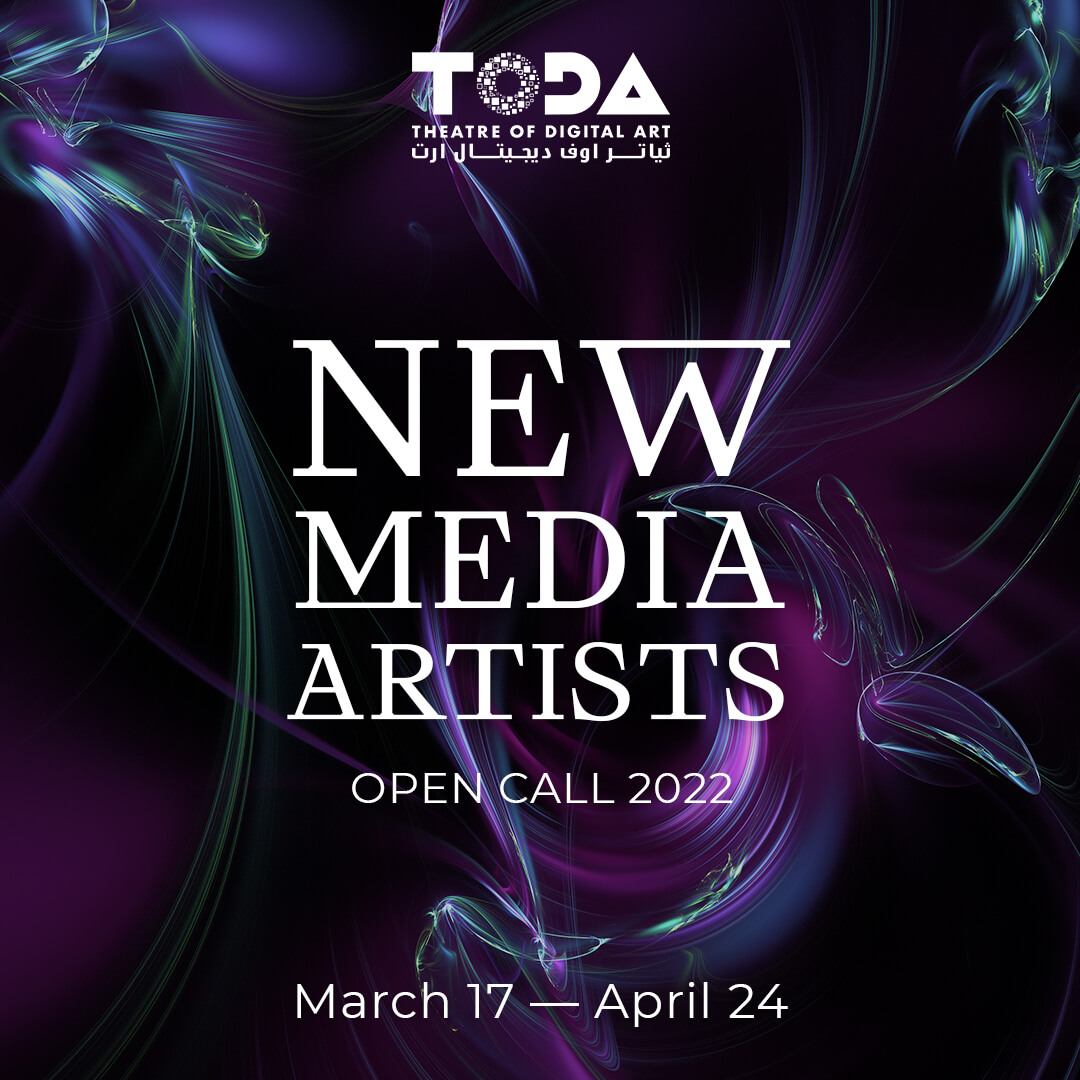 About Arhead
Arhead is a phygital platform for AR and the Metaverse that works with creators, business and social networks
Arhead is a community-driven platform to create content, spaces and events for companies seeking to push their brands forward and engage audiences in the Metaverse. Arhead provides the technology to adapt and transform any type of content to the phygital space using AR technology and minting assets as NFTs.
Arhead brings together an international community of more than 200 digital creators, including established artists such as Krista Kim (USA), Soliman Lopez (Spain), Nils Hansen (Germany) and Laya Mathikshara (India) as well as architects and event agencies. The company also collaborates closely with leading international brands and cultural institutions such as Museum of The Future (Dubai), Hermitage Museum (Saint Petersburg), Dubai Culture, Benhoode Foundation and others.
Arhead provides a platform to create digital assets (as AR), virtual architectural spaces and events, as well as developing screenplays and storytelling within the Metaverse, all in order to gamify content and work with the community. The company offers interoperability of assets to help develop and present possible projects or events in phygital spaces, generating and spreading ideas through Web 3.0 experiences. Arhead was founded in New York in 2018. The company's team spans the entire globe, with members based in New York, London and Dubai.
About ToDA
ToDA is the very first & unique Theatre of Digital Art in the UAE,offering visitors the opportunity to experience art differently from a gallery visit. Its uniqueness lies in a modern, immersive mode of discovering masterpieces of the world's most notable artists as well as contemporary digital creators. ToDA is a walk-through art space where you can take memorable pictures throughout the exhibit Its breathtaking digital shows combine cutting-edge technologies with contemporary art, all accompanied by stunning music, visual effects and surround sound.
---